Archive for March, 2012
Posted at 11:55 pm in Uncategorized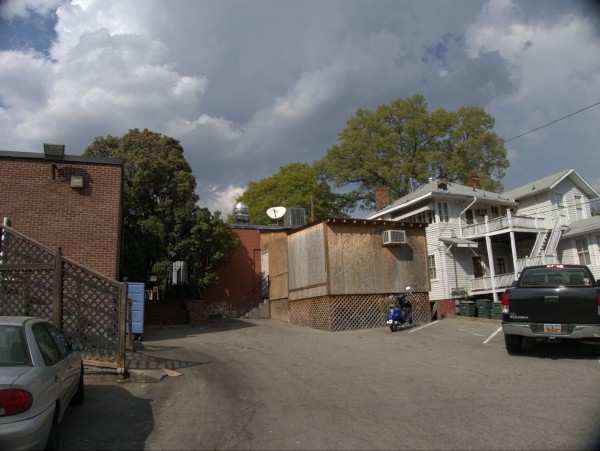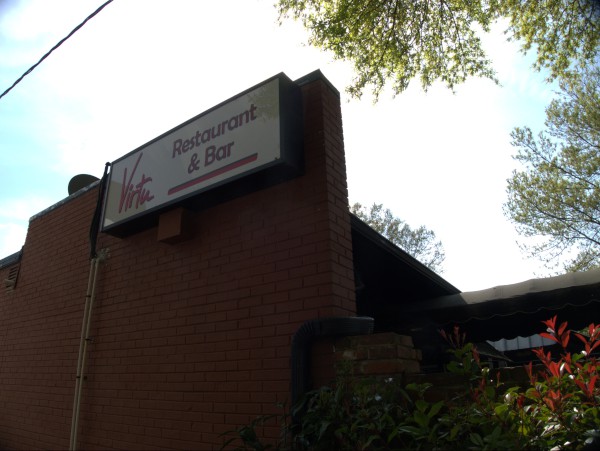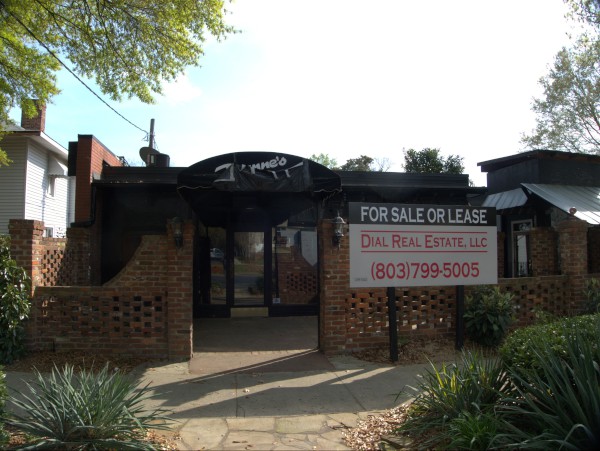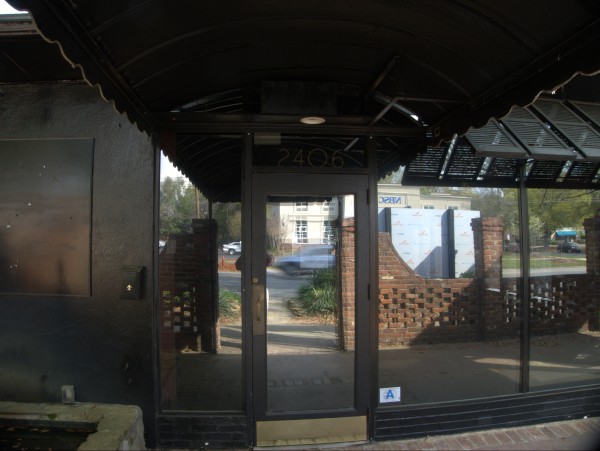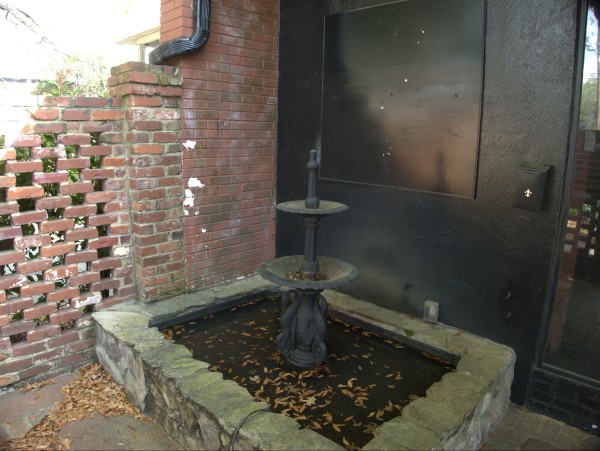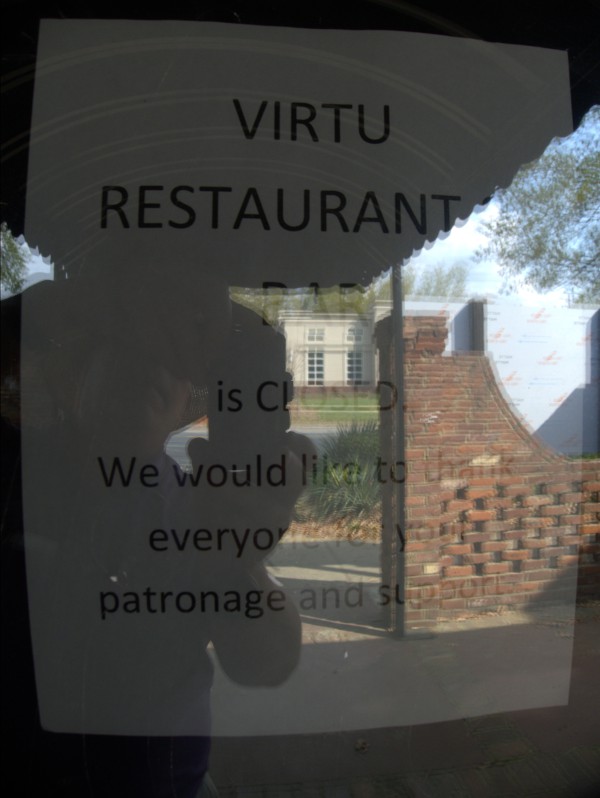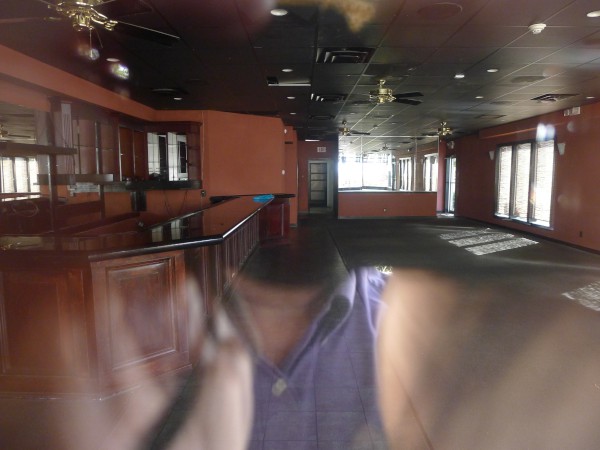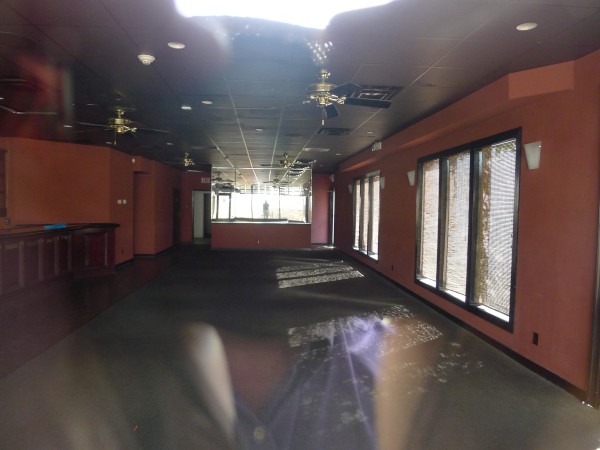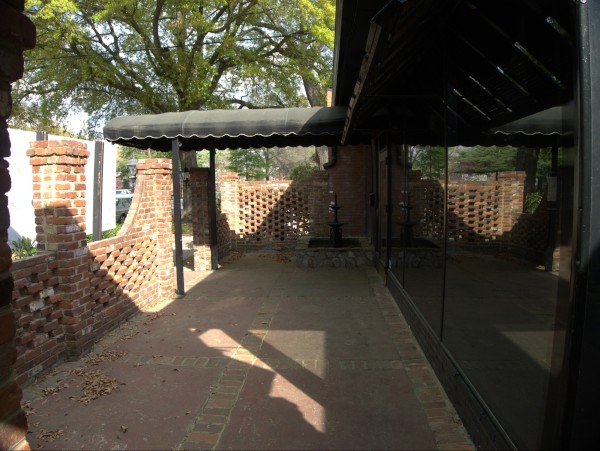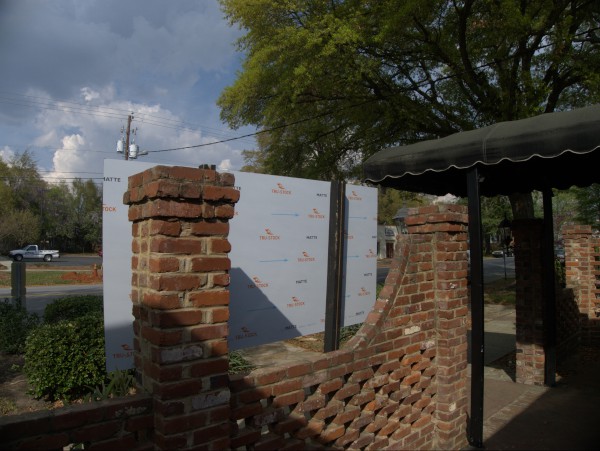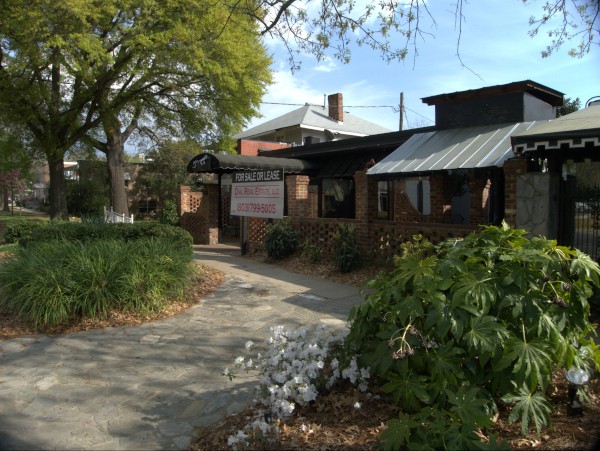 Commenter (and blogger) April pointed out this closing of yet another Columbia restaurant I knew nothing about. From her review, it sounds like a nice place, if probably a bit tony for me.
I've heard the phrase "objects of virtu" before (probably in an SF story), and according to the always accurate Wikipedia:
The Italian humanist Giovanni Pontano described these objects as "statues, pictures, tapestries, divans, chairs of ivory, cloth interwoven with gems, many-coloured boxes and coffers in the Arabian style, crystal vases and other things of this kind . . . [whose] sight . . . is pleasing and brings prestige to the owner of the house." They all spoke to the wealth, taste and virtu of their owner.

-- John Brewer, The Pleasures of the Imagination
Judging from the way the peeling front awning reveals a palimpsest Dianne's, I suspect this whole space was once part of Dianne's, but since I've never visited that place either, I can't say for sure.
(Hat tip to commenter April).
Posted at 12:04 am in Uncategorized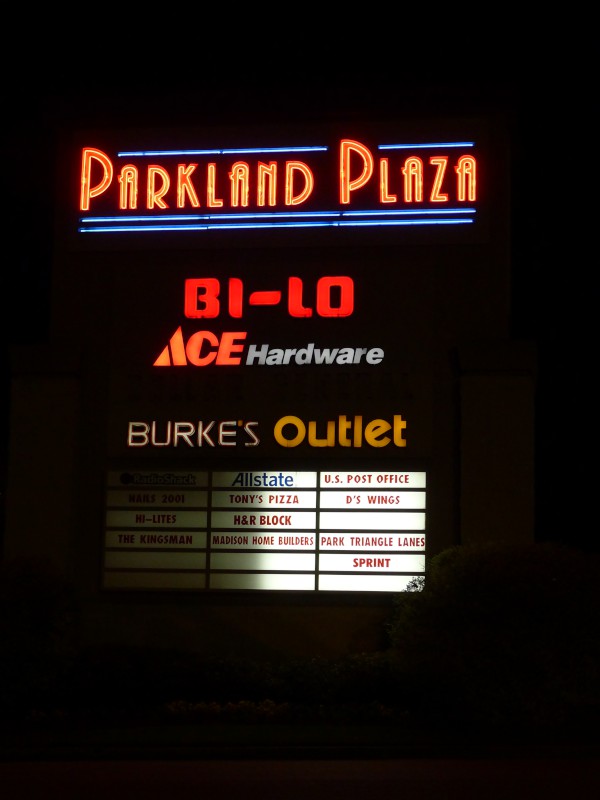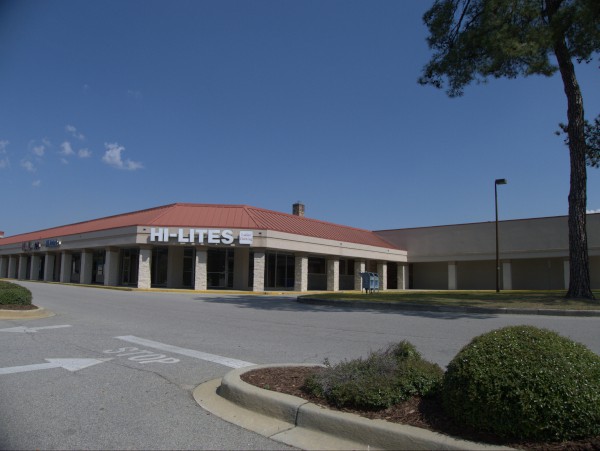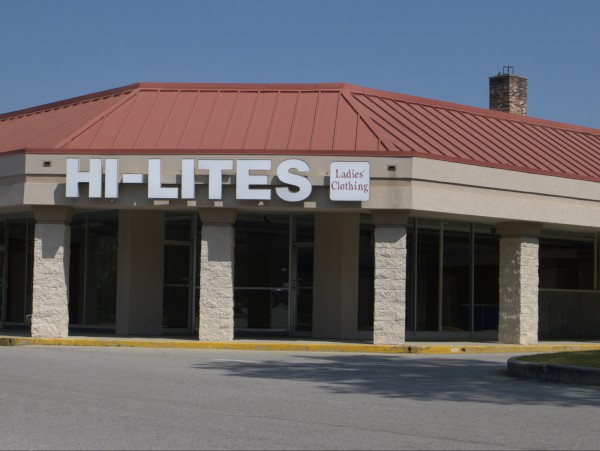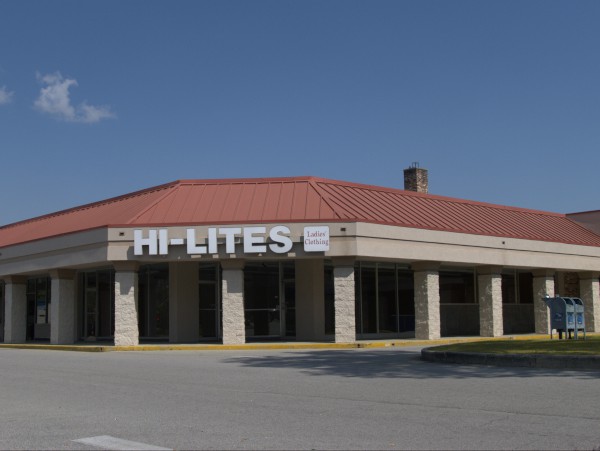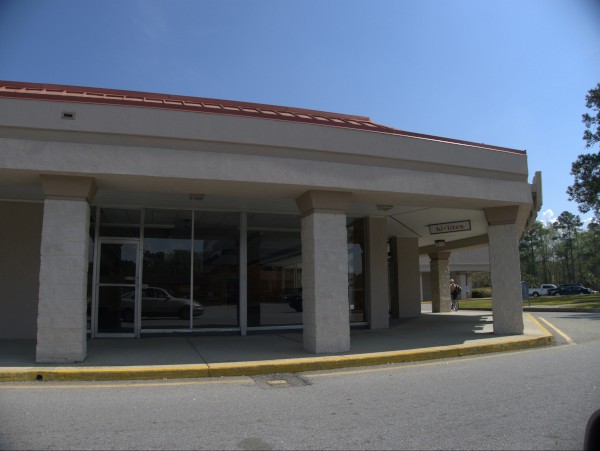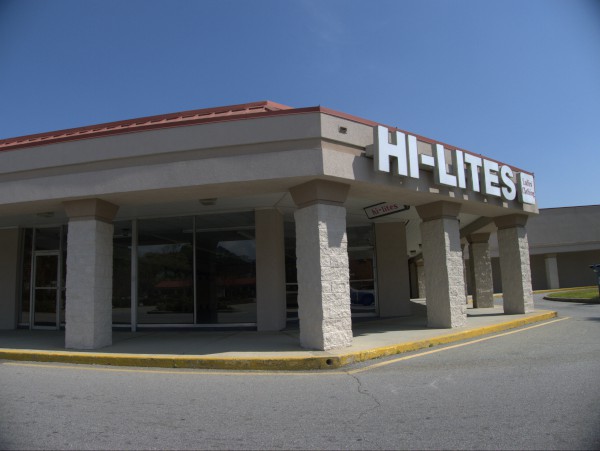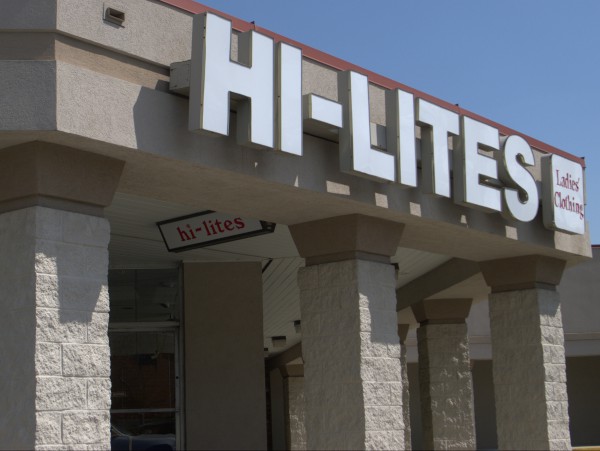 Hi-Lites Ladies'Clothing ("Name Brands At Outlet Prices") seems to mainly follow a small town strategy. Apart from this Cayce store, the chain's locator page lists the other Carolinas' locations as
Albemarle, Atlantic Beach, Clinton (NC), Laurinburg, Lincolnton, Monroe, Mount Olive, Newton, Sanford, Shelby, Whiteville, Bennettsville, Dillon and Lancaster
It's interesting that by putting their "Columbia" store in Cayce, they got a somewhat similar area, but inside a fairly major Metro. Of course, apparently it didn't work out for them.
Parkland Plaza had been on a bit of an upswing lately, with the Ace Hardware re-opening, and the Dollar Discount being replaced, but this closing and that of Dollar General (which I will probably get to soon) along with the continuing vacancy at the old Parkland Pharmacy/CVS site put the place back almost to square one.
(Hat tip to commenter tonkatoy)
UPDATE 4 April 2012 -- I went back when I could stop and got some better pictures: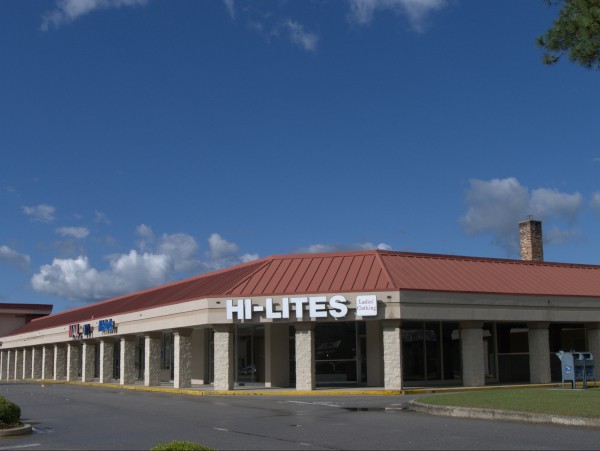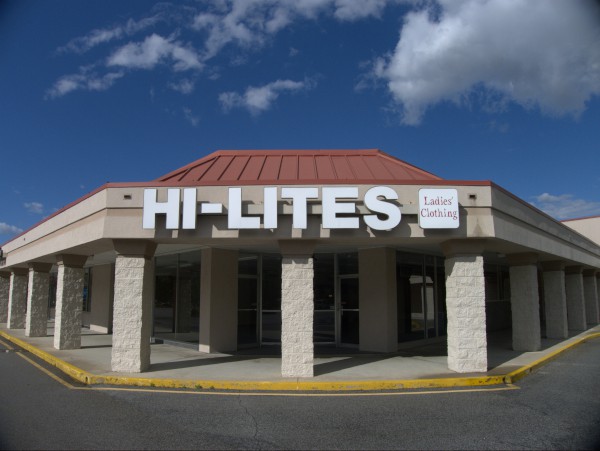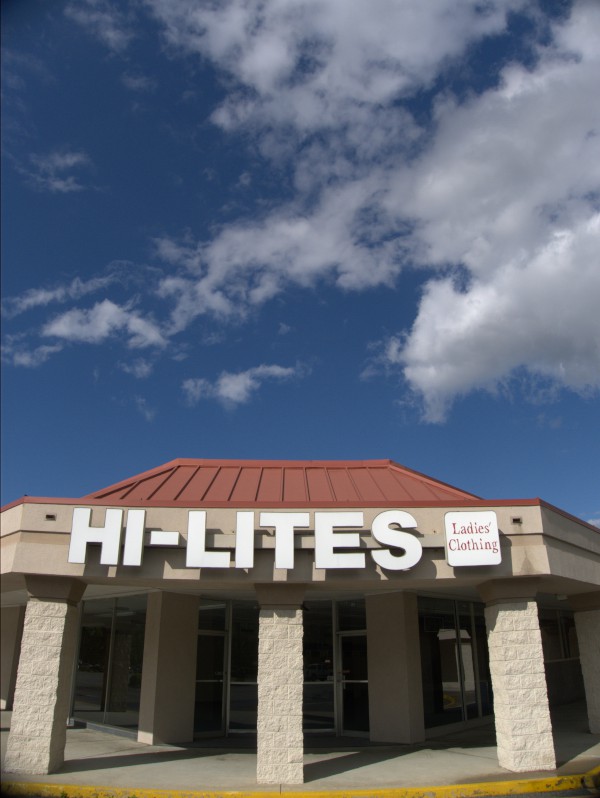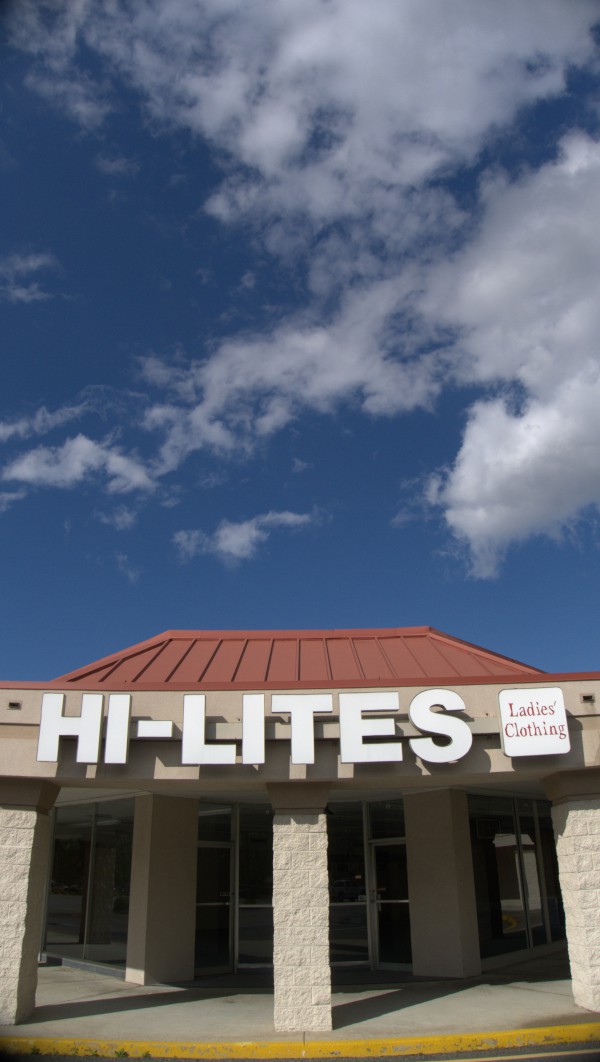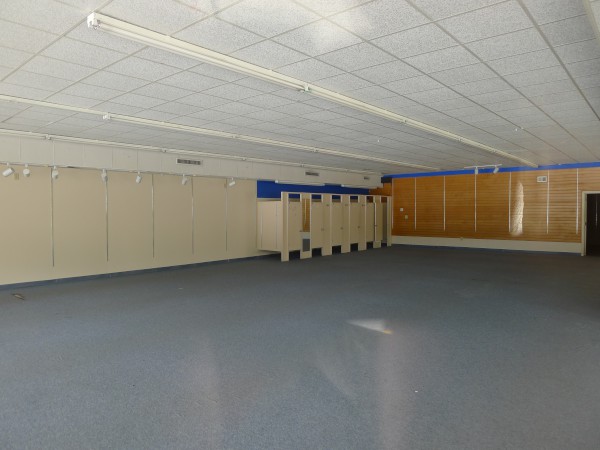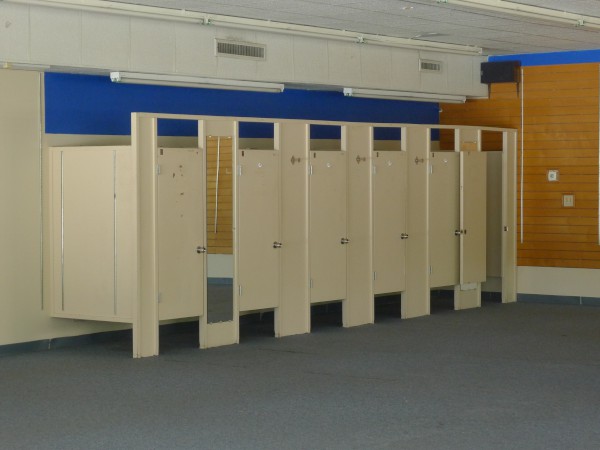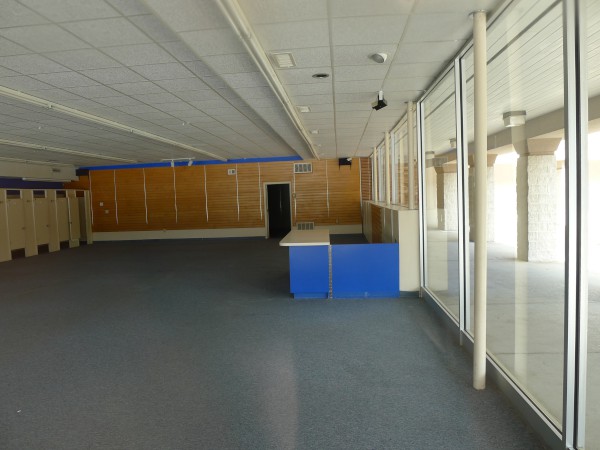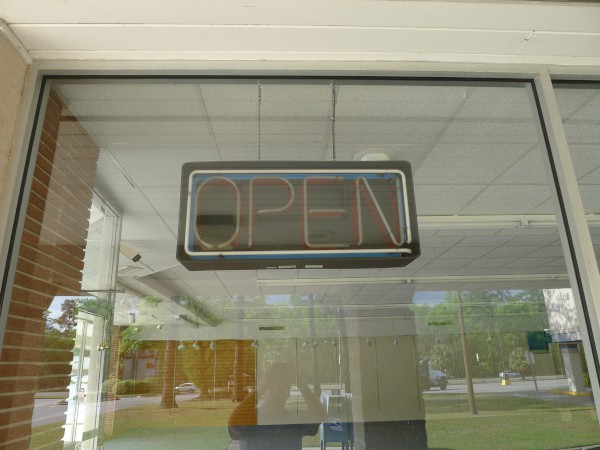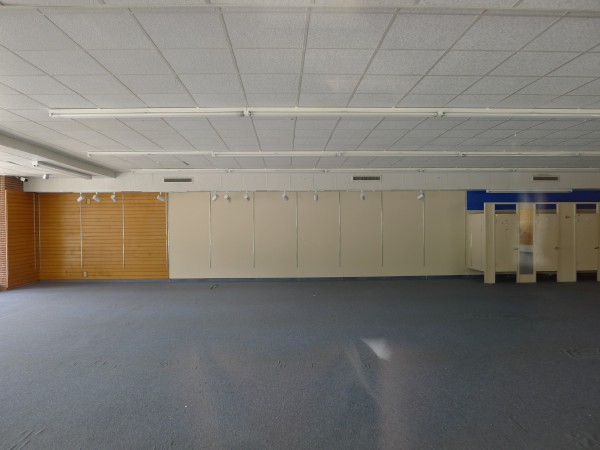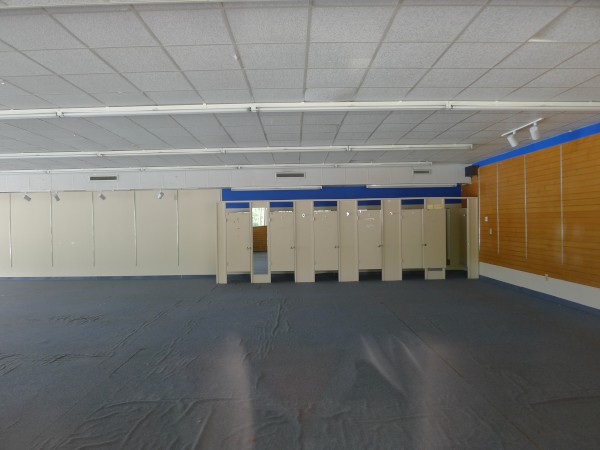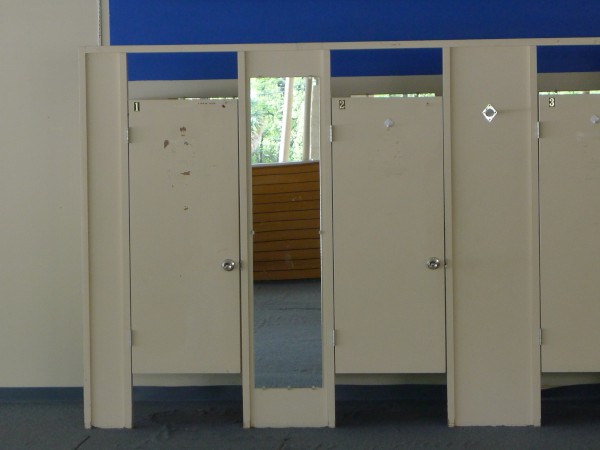 Posted at 11:53 pm in Uncategorized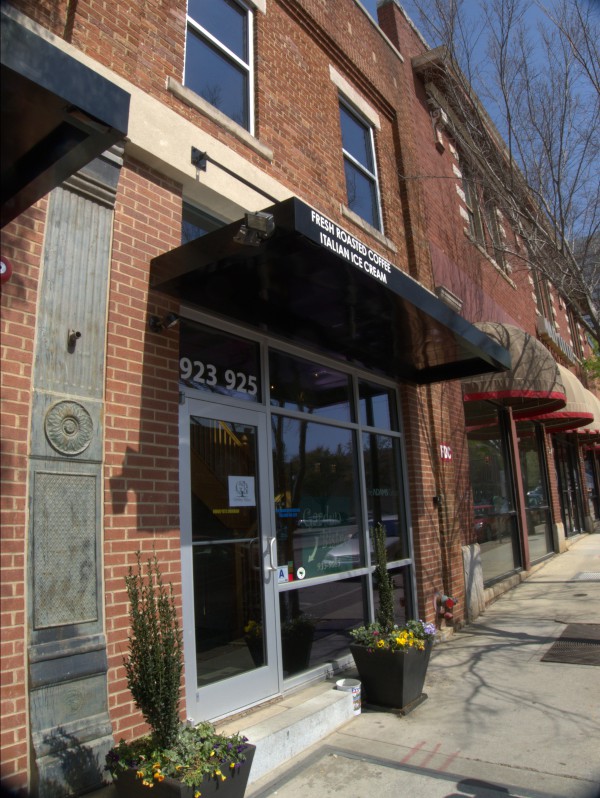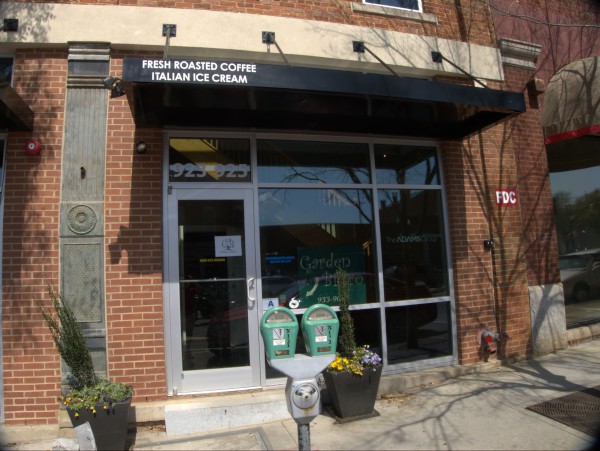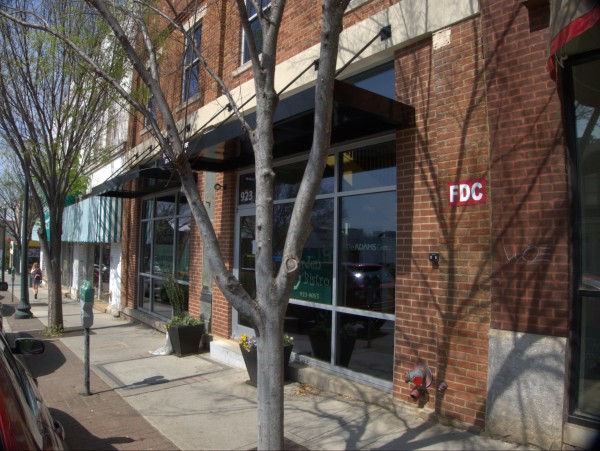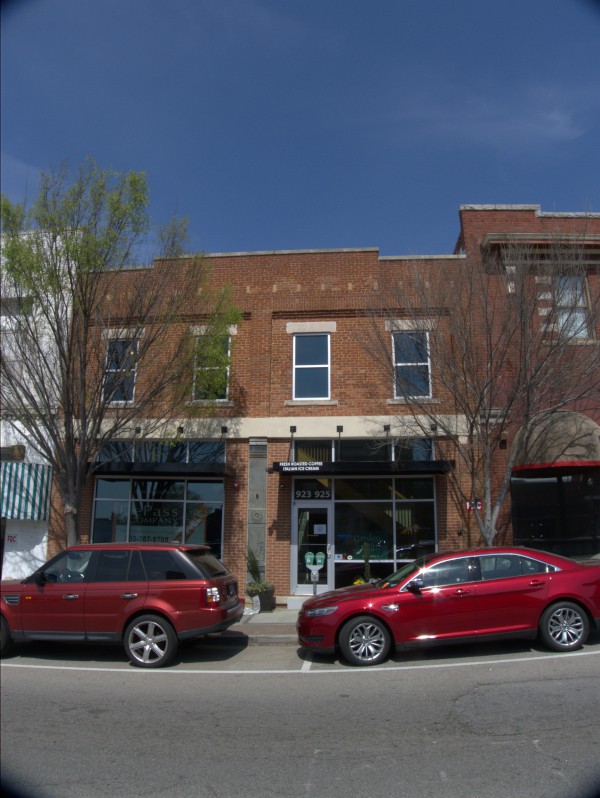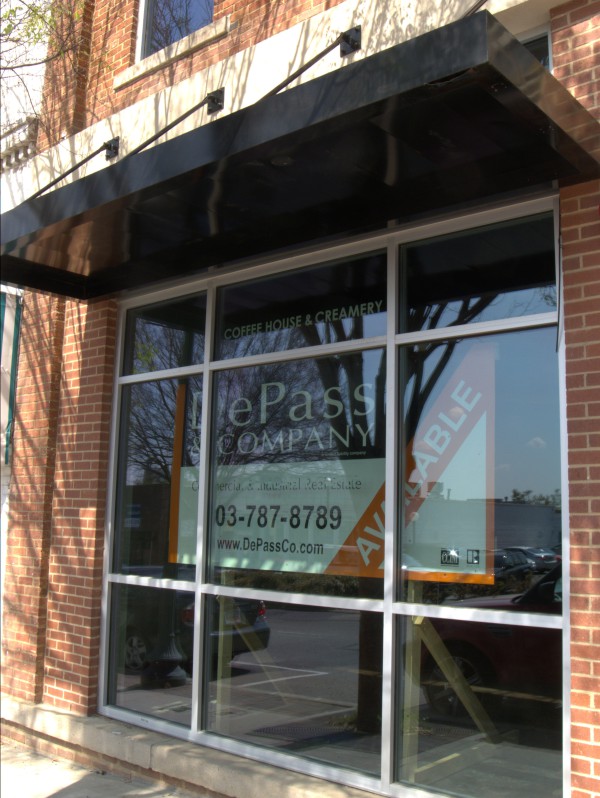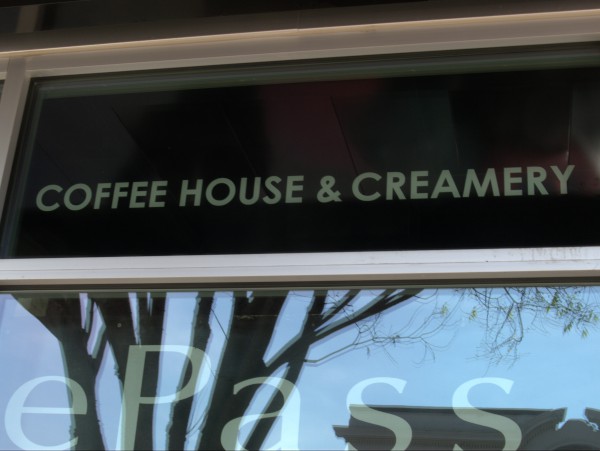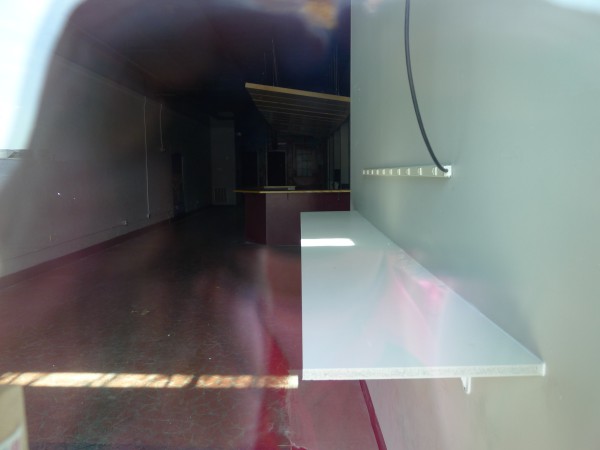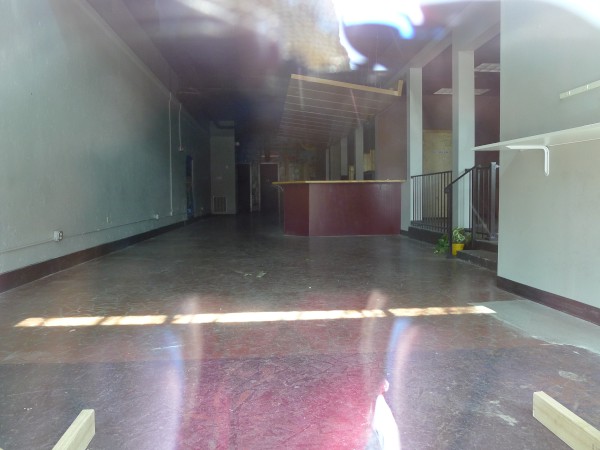 Well, this closing has been discussed fairly extensively in the comments, but I first heard of it from Eva at the Free Times.
I like coffee and ice cream, but somehow never even knew that Peace, Love & Rocky Roast existed in the Vista even though I hit The Mellow Mushroom and Five Guys fairly often, and drive down Gervais on a semi-regular basis.
The store's facebook page and web site mention Vista rents as the main issue here. It doesn't seem to me that Vista properties are turning over quickly enough that driving out existing tenants is a good idea -- I notice that the complex with the antique bookstore has been on the market a good while as has this place (or at least it still looked vacant last time I thought to check).
Apparently PL&RR is looking to relocate to State Street in Cayce, but I'm not sure exactly where.
(Hat tips to Eva and the commenters)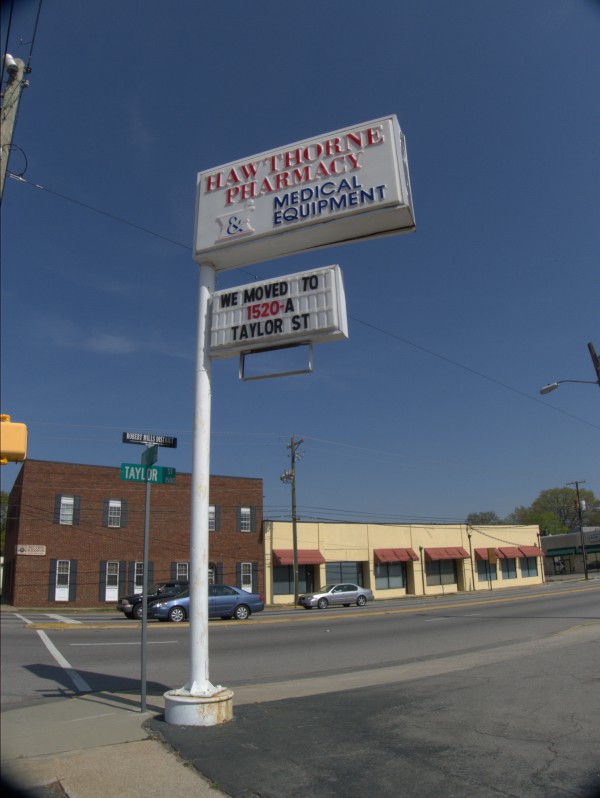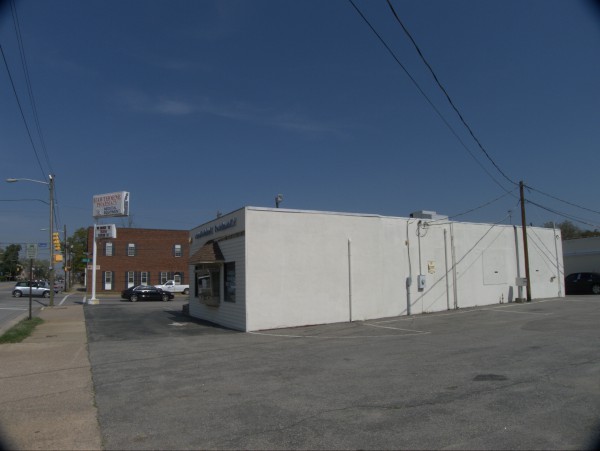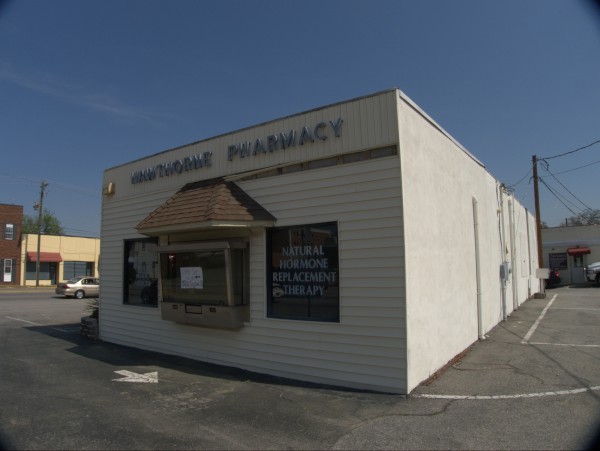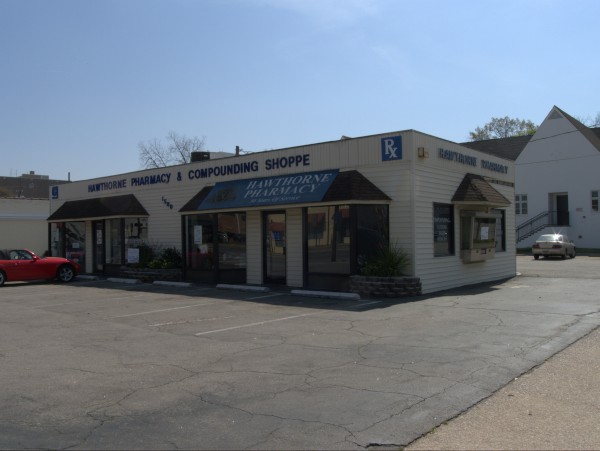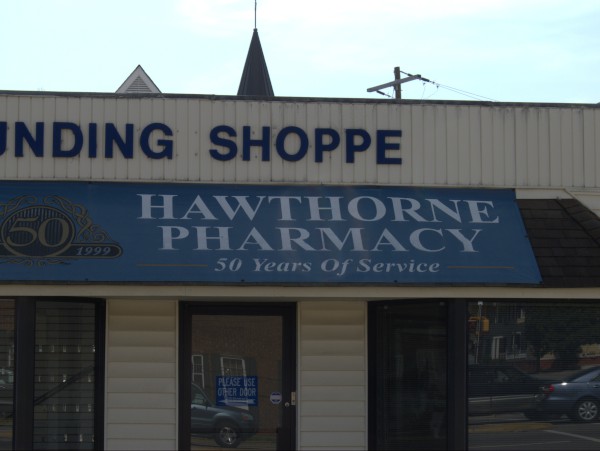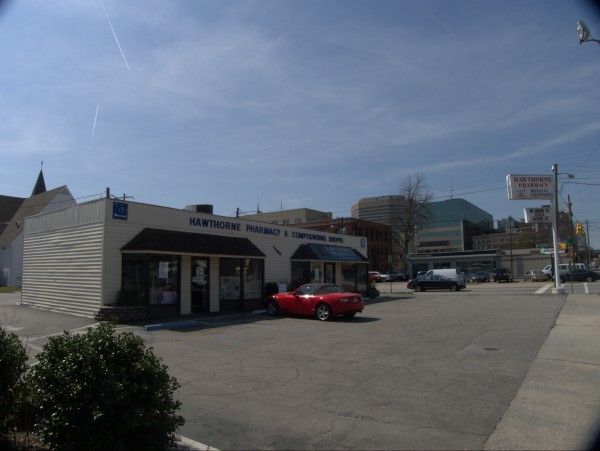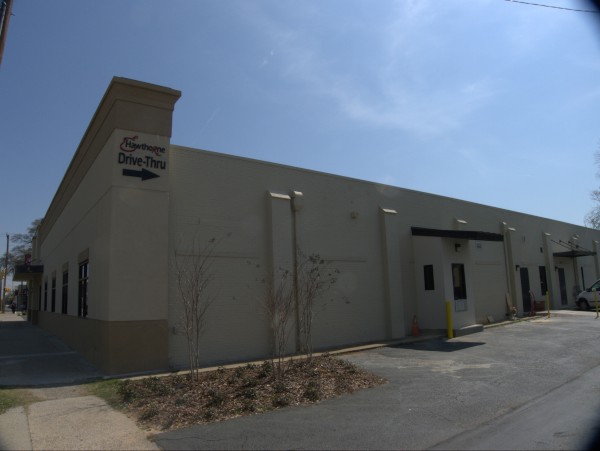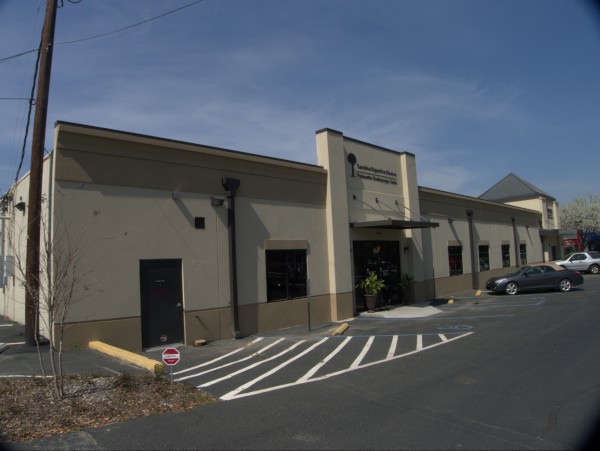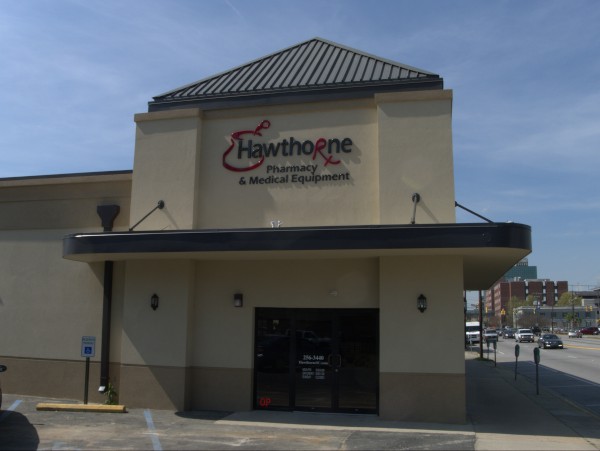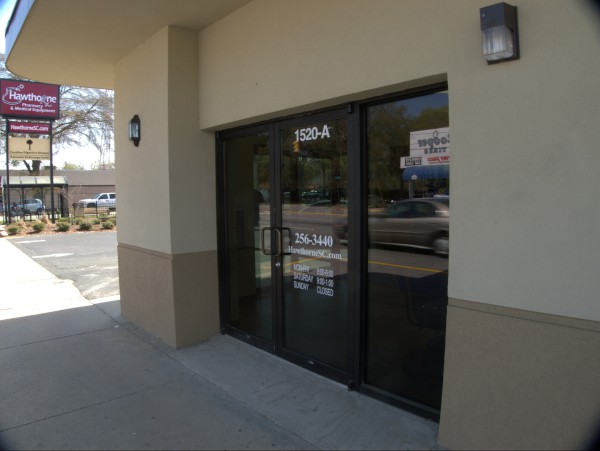 Well, it appears that the old Big-T/CVS at the corner of Pickens & Taylor Streets is once again a pharmacy, as Hawthorne Pharmacy & Compounding Shoppe has moved down the block from its long-time home at 1500 Taylor and into the Big-T building.
Well, that's not quite true as the whole building isn't a pharmacy: It appears that during the refit and remodel, it was split up into two suites, and that one of them is an endoscopy clinic. Since Hawthorne has always been something of a specialty shop, it makes sense that they wouldn't need the space to sell all the extraneous non-medical stuff a CVS does. It will be interesting to see what happens to the old Hawthorne building. As of yet, there is no For Sale sign.
UPDATE 6 October 2017 -- Here is the old building about to be demolished: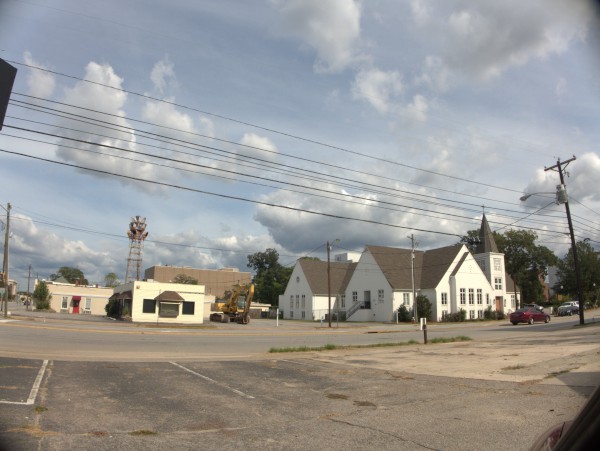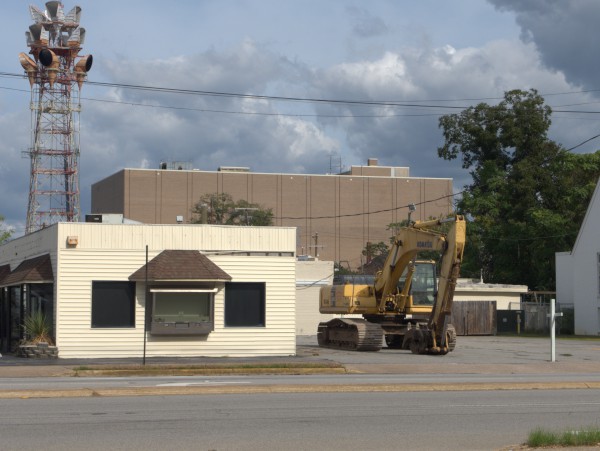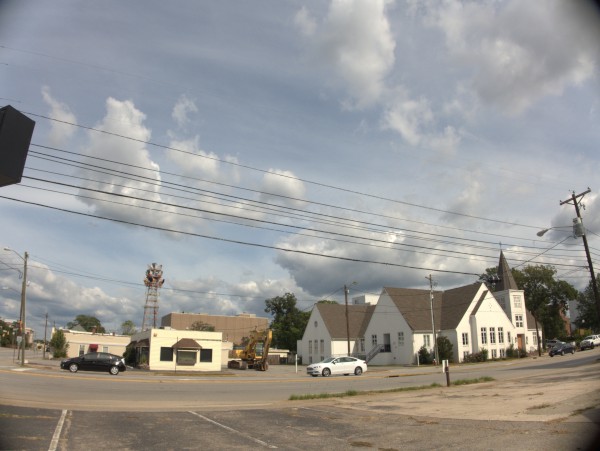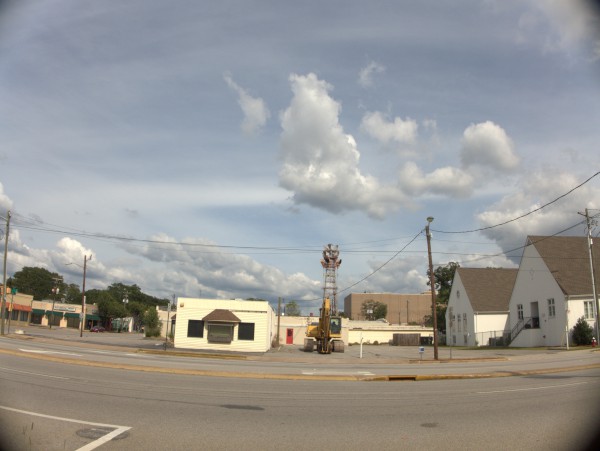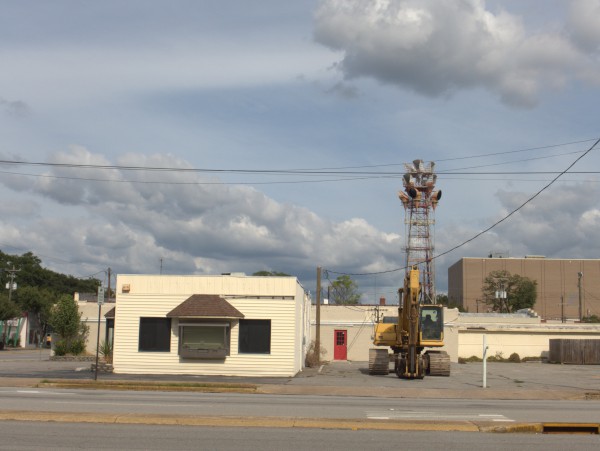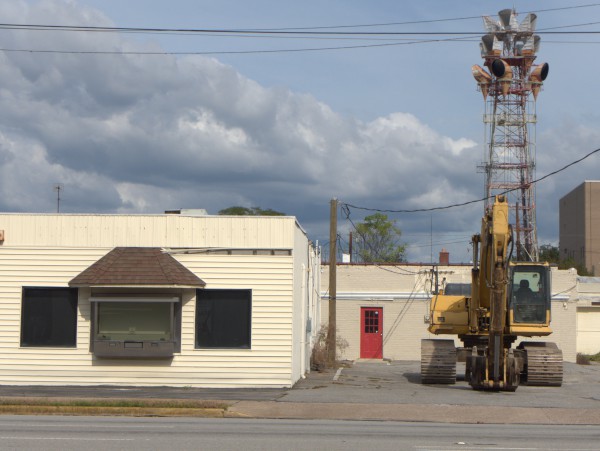 and here is the hole where the building used to be: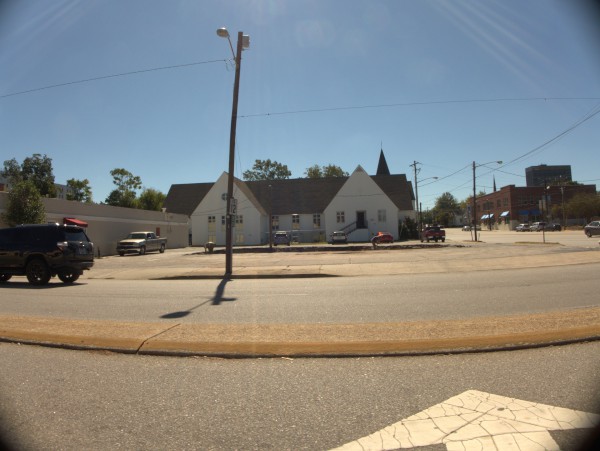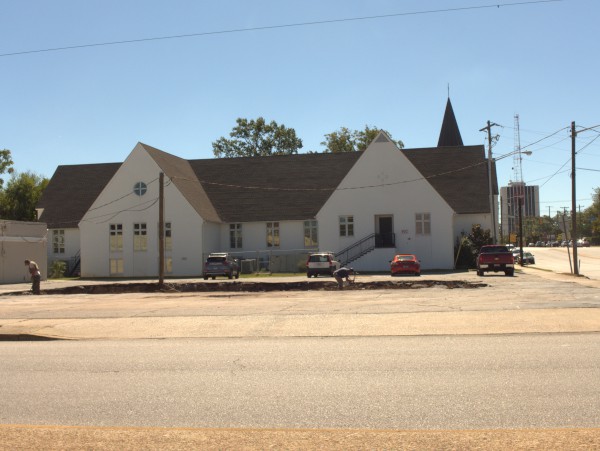 UPDATE 8 May 2018 -- A new building is going up here: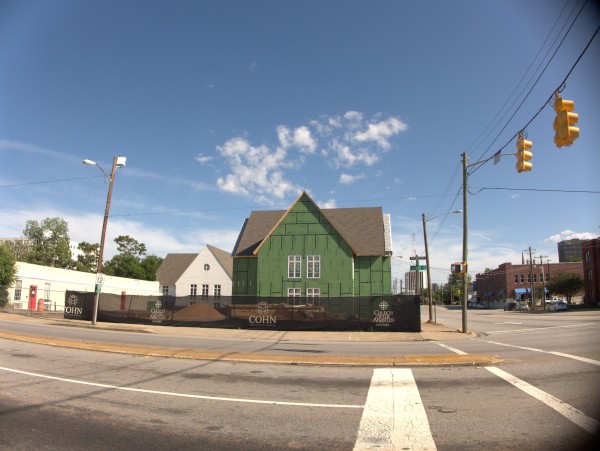 Posted at 12:17 am in Uncategorized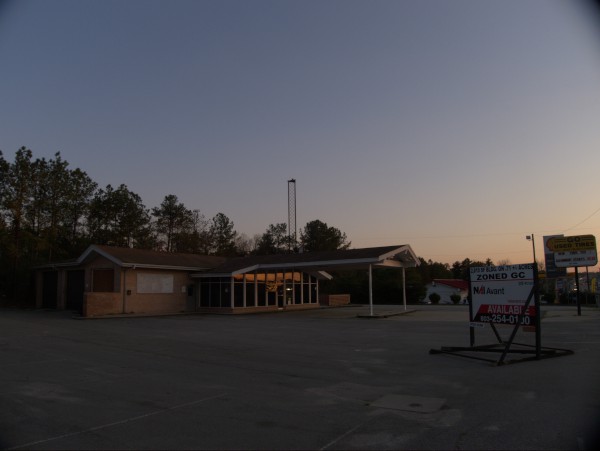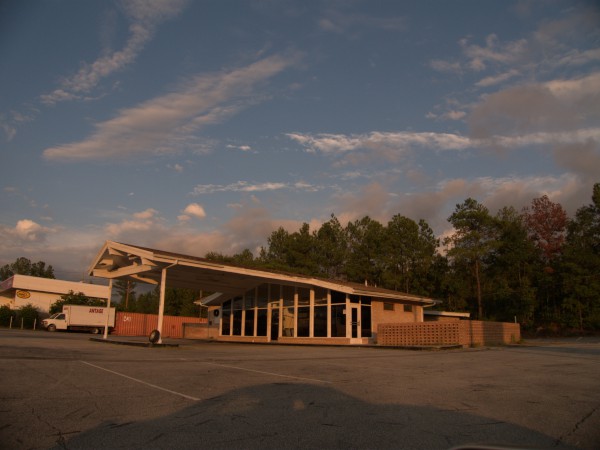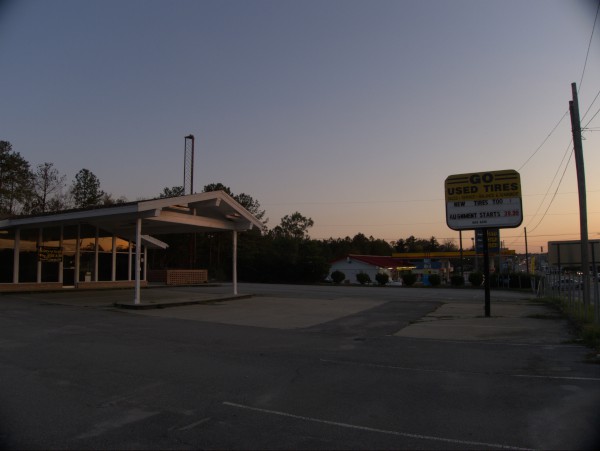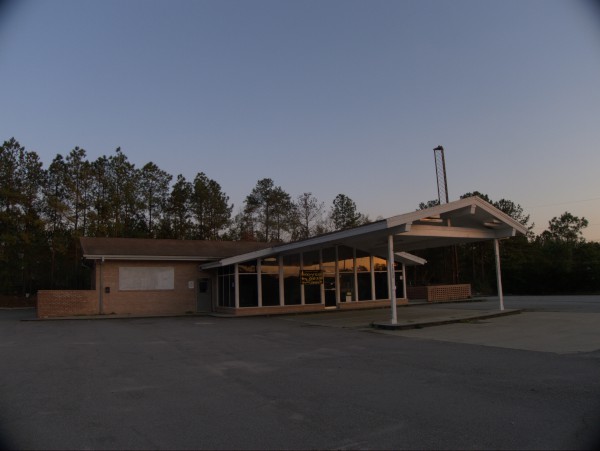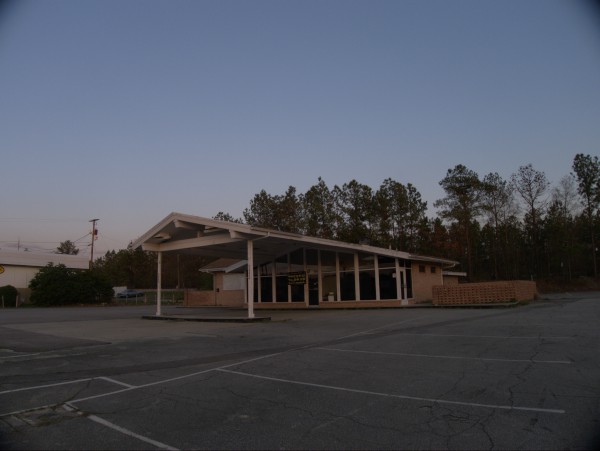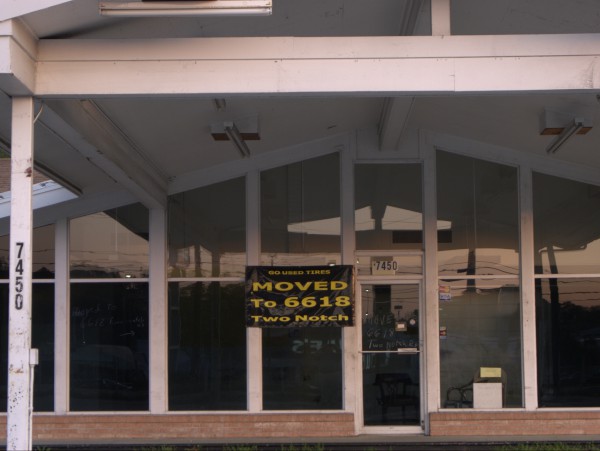 I have written about this building on Two Notch near O'Neil Court before, as an old Esso station.
When I did that closing, I noted that the building was for sale despite being occupied by Go Used Tires. I don't know if they just got tired of living with that Sword of Damocles over their heads or if there is an actual prospective buyer for the property, but Go moved last month to another place I've done a closing on, the old Vintage Motors a mile or so up Two Notch and next to the old Lizard's Thicket / Perkins that's now Hero Korean / Japanese.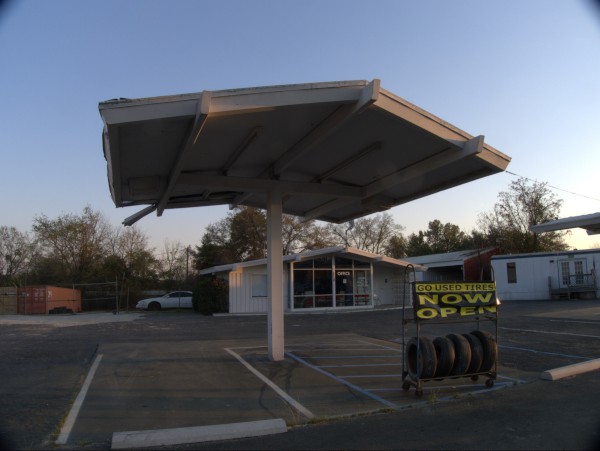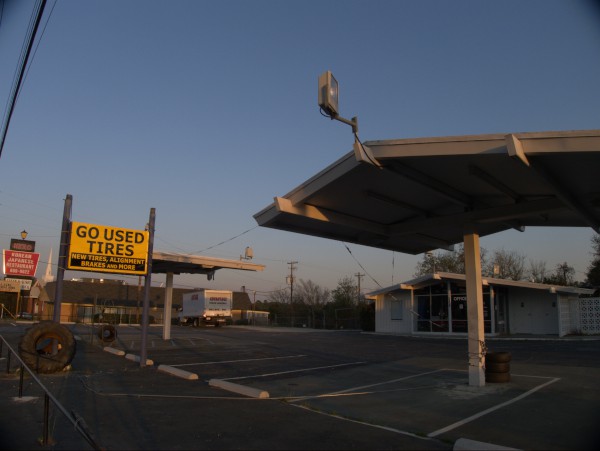 Posted at 1:19 am in Uncategorized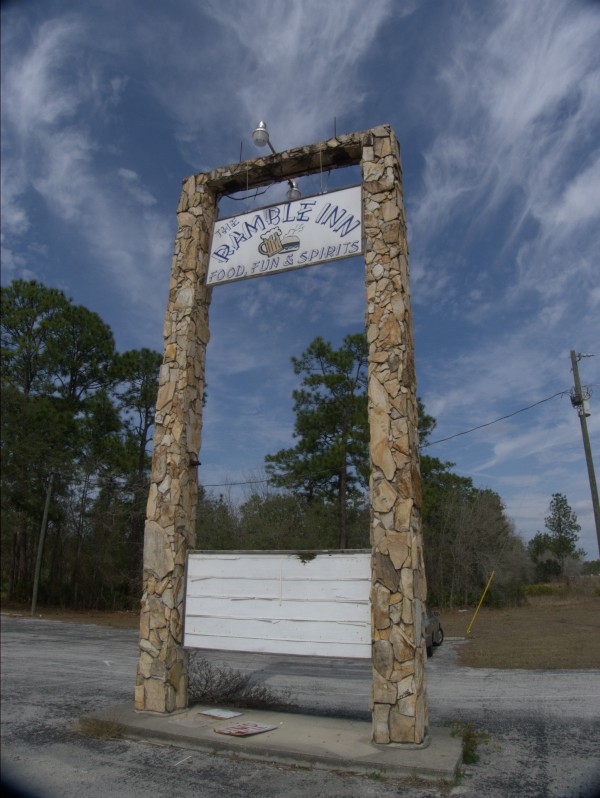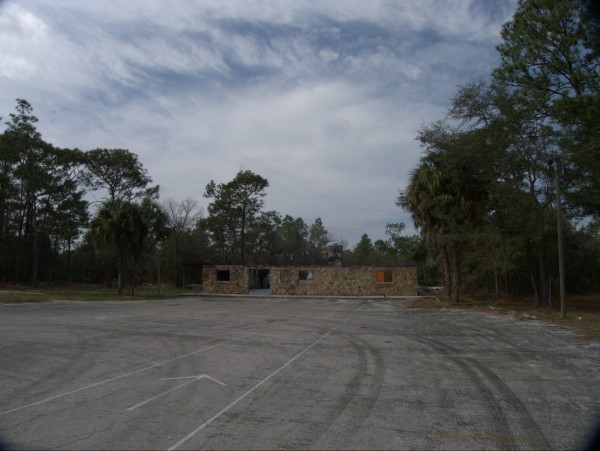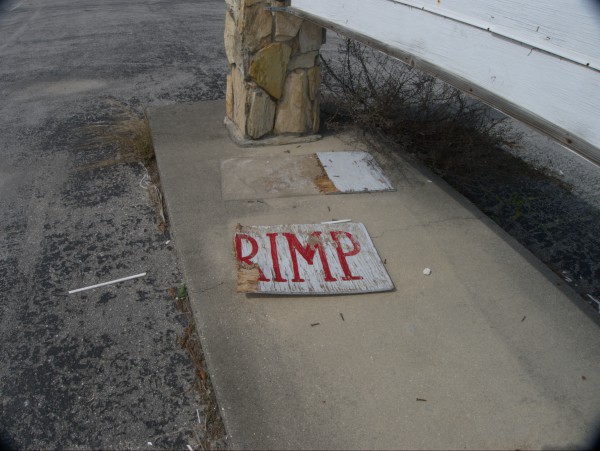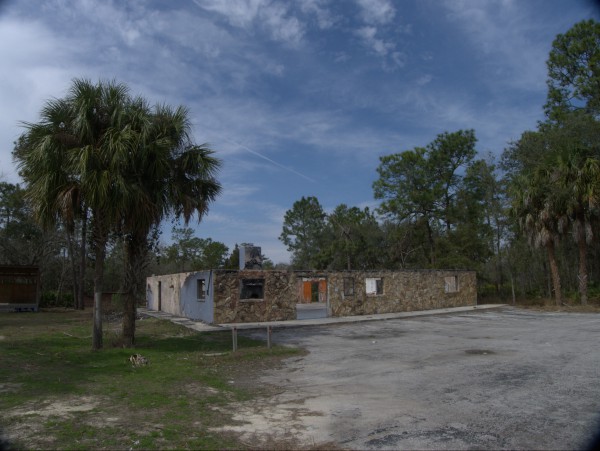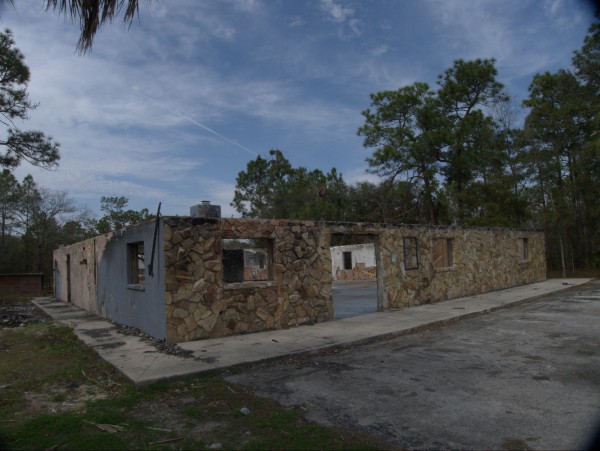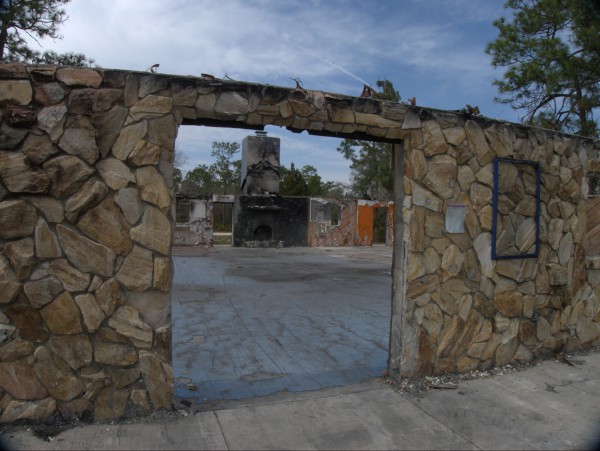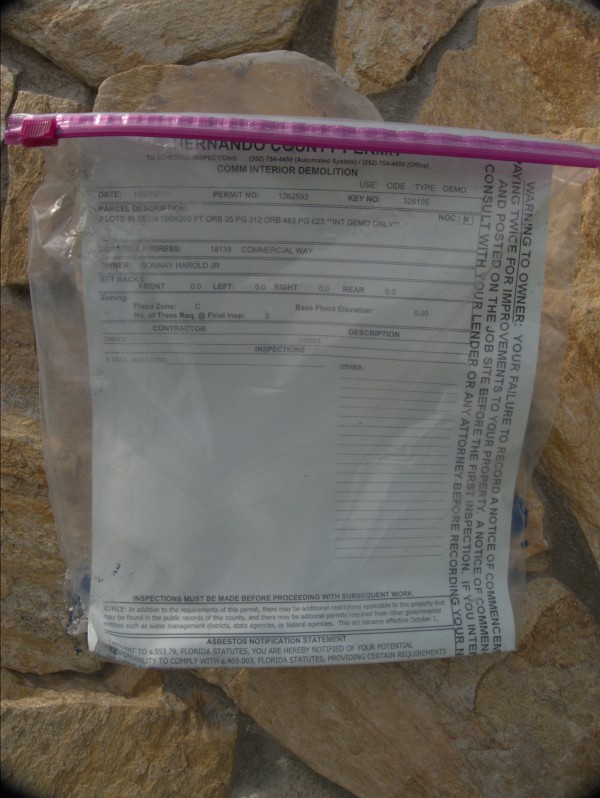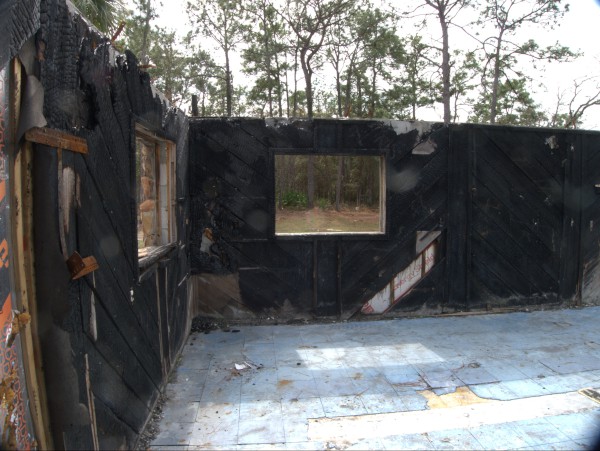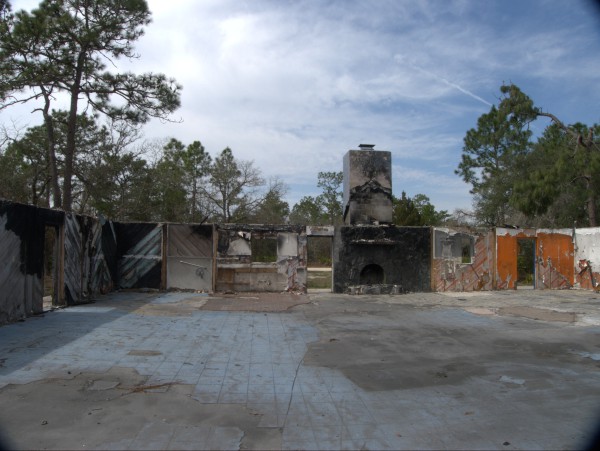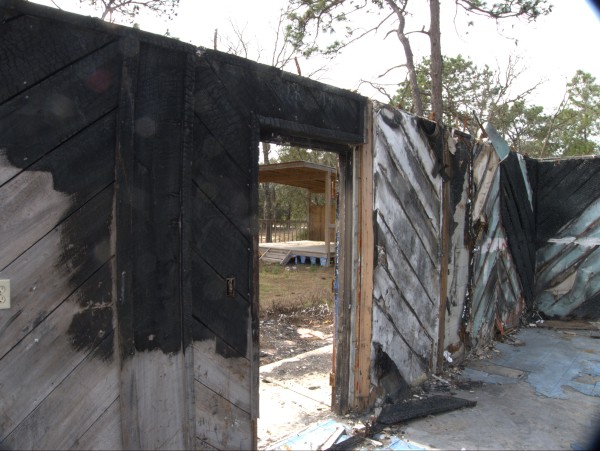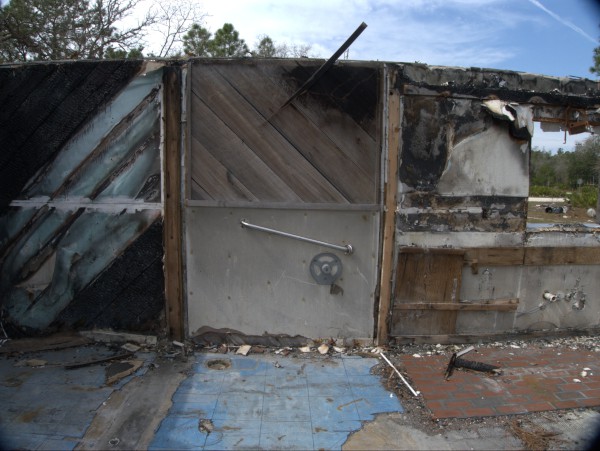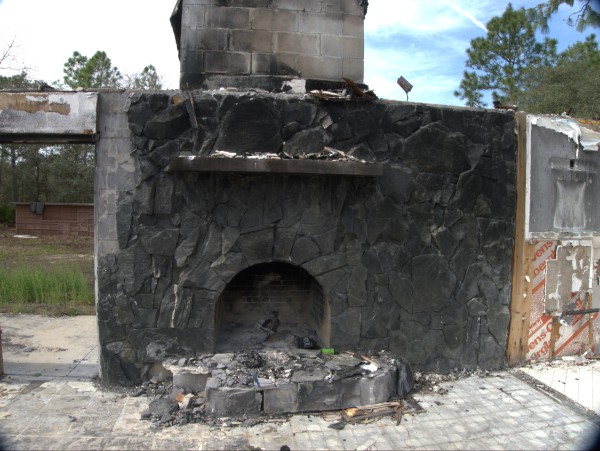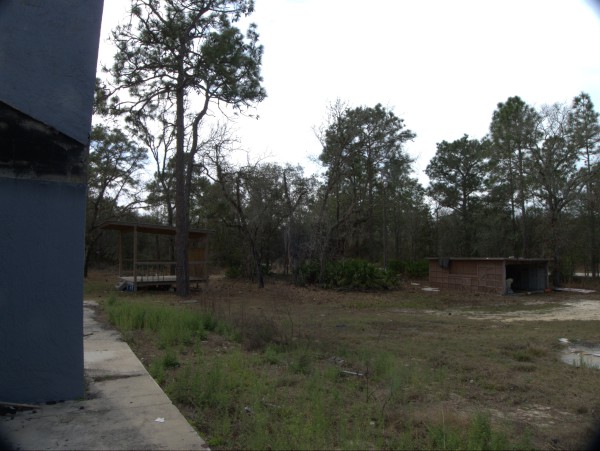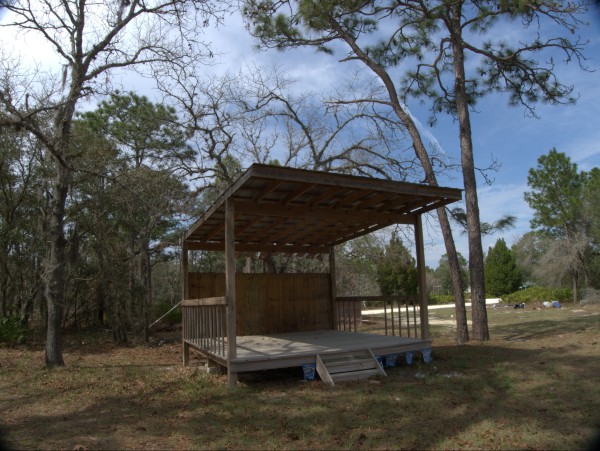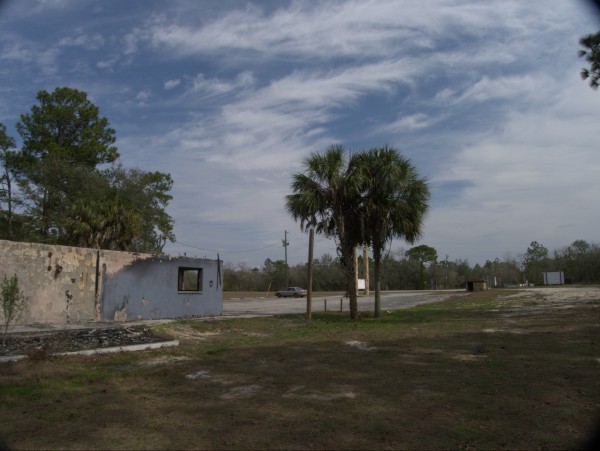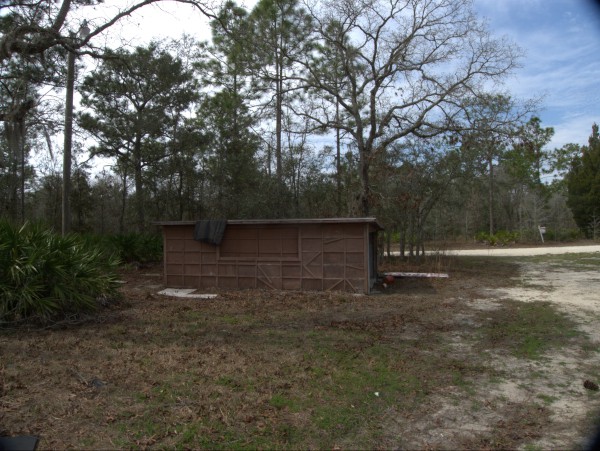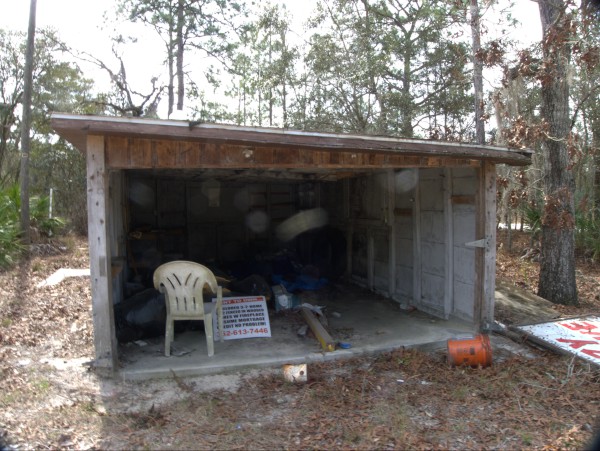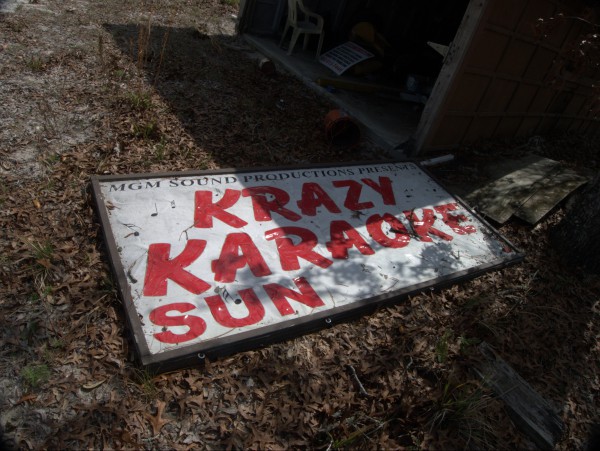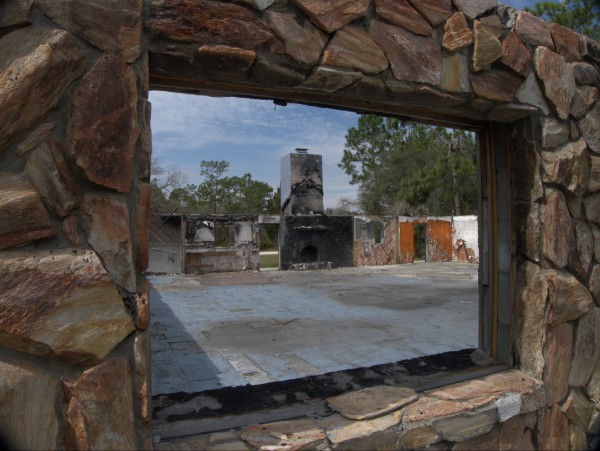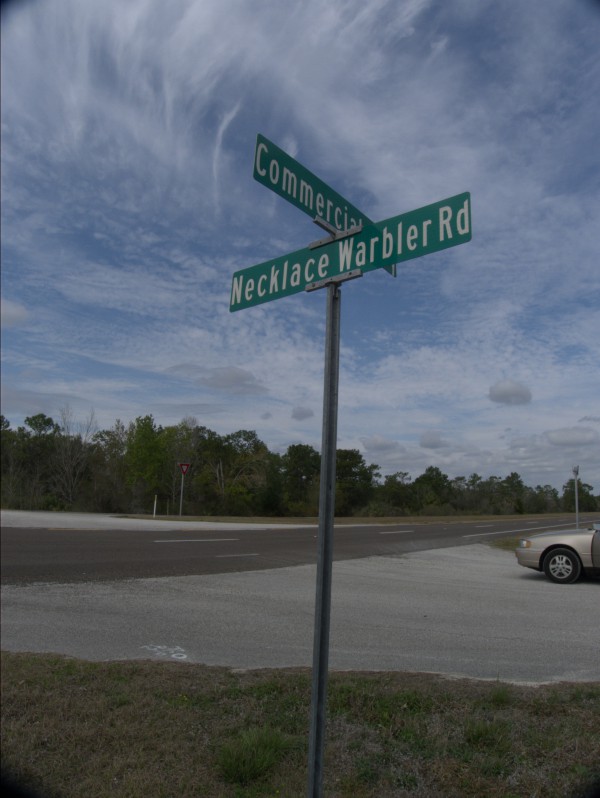 I couldn't help but notice this biker friendly bar, the The Ramble Inn, on US-19 just South of Necklace Warbler Road in Hernando County Floridy recently as I drove past.
Obviously, the place had seen better times, and google reveals that it burned down on 15 August 2010 and that arson is suspected though it does not appear that anyone was ever arrested.
Posted at 12:57 am in Uncategorized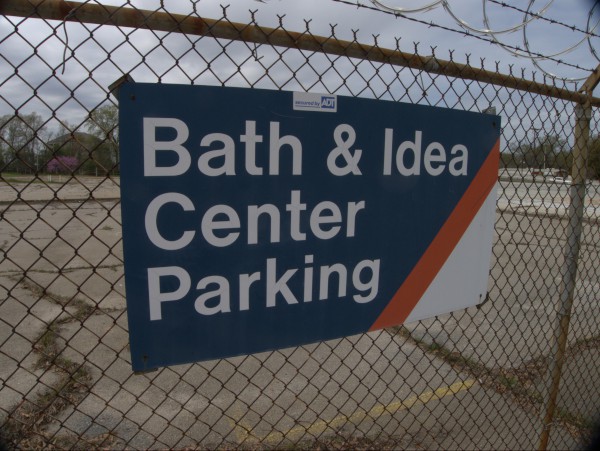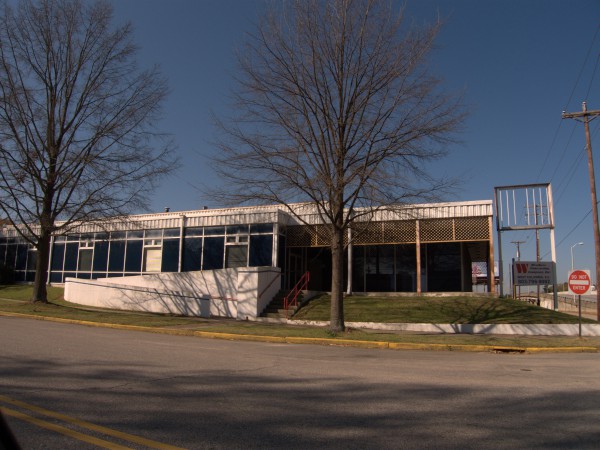 Commenter Jamie pointed out this closing some time ago. In the event, I didn't have a mental image of where the place was, and didn't get around to going over there in a timely fashion.
Later, in March of last year (2011) commenters 59 Ford Wheelman and tonkatoy noted that the place was being torn down.
That time, I did get over there and got a fair number of pictures (including the first set below), but still never got around to doing a closing on it.
Yesterday I was coming in on I-126 and finally noticed the place again. This time I saw the whole thing was razed to the ground, and that it was a big complex, taking the whole block bounded by Elmwood, Gadsden, Calhoun and Wayne. Furthermore, the lot has been sold, so presumably something will be happening here soon.
(Noland itself remains in business in other places.)
(Hat tip to commenter Jamie)
[Don't click through unless you want to see too many pictures..]
Posted at 11:11 pm in Uncategorized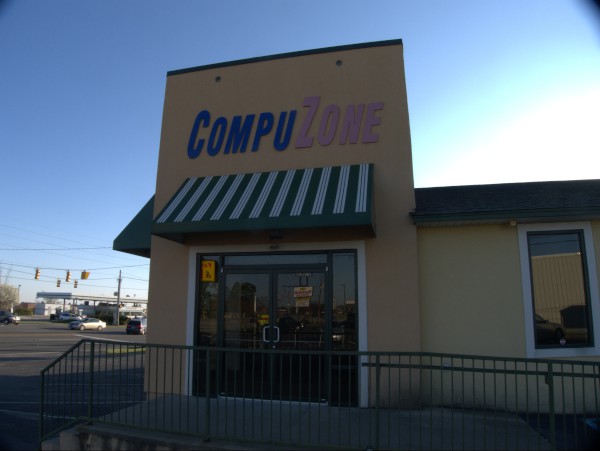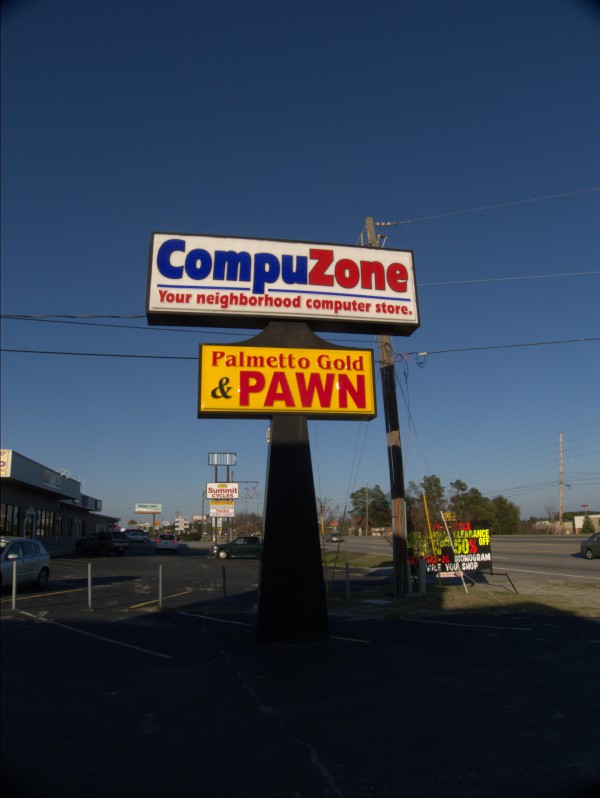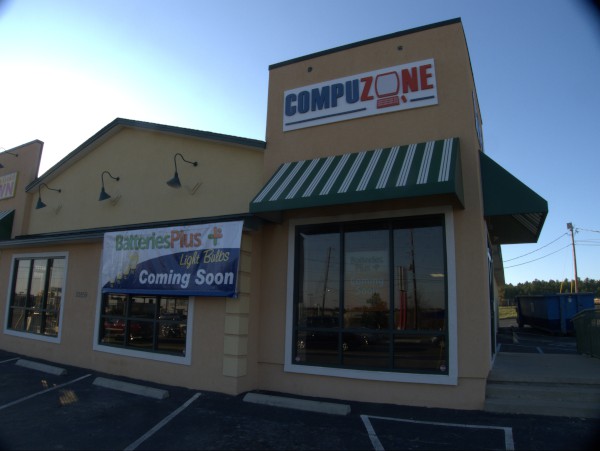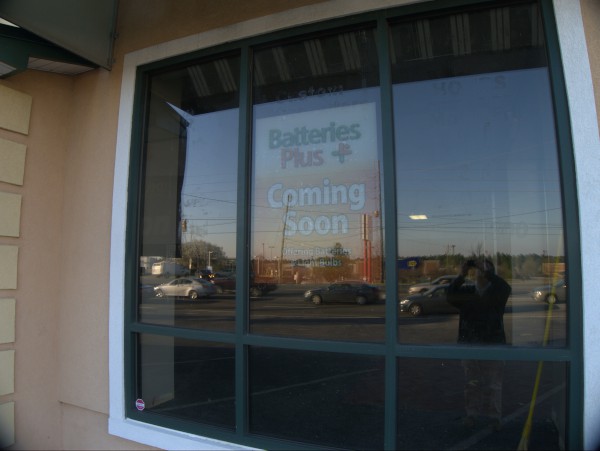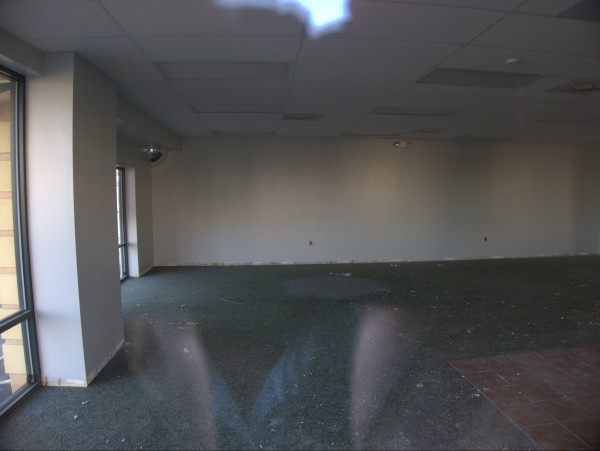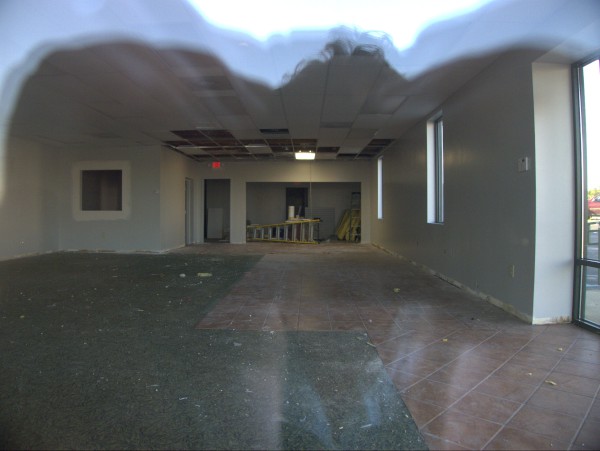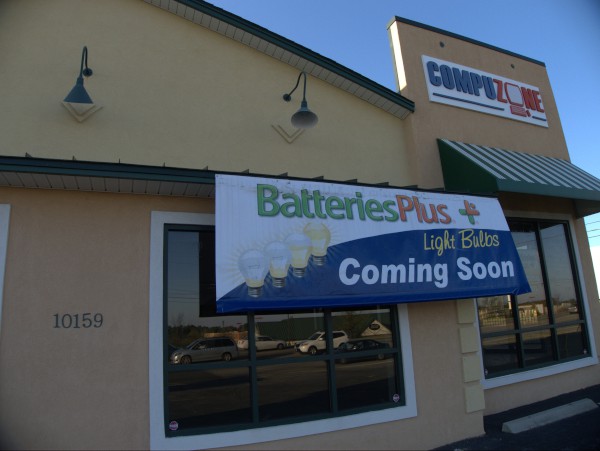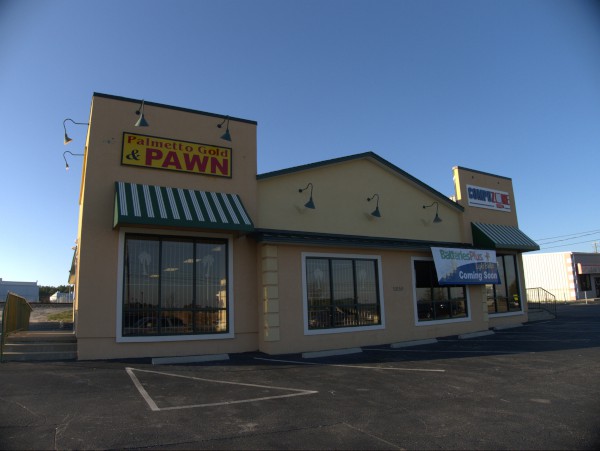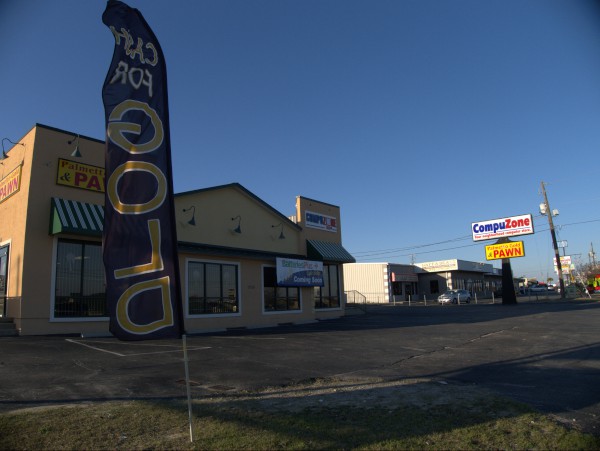 There's an interesting little history of CompuZone at their web site. I did not know this, but the store started here in Columbia as The PC Store in 1992, though they eventually ended up with more stores in the Charleston area than here. As far as I know those other stores are still open.
I don't believe I ever shopped at this store though I certainly have bought my share of computer parts. I was living out of town for a good part of the time it was open, and when I got back to town, there was a Best Buy much closer to me. Their site does show some nice looking SATA drives -- eventually I will upgrade and have me some terabytes on this table..
The place has been thoroughly gutted in advance of the next operation, BatteriesPlus moving in. Their sign says they will have lightbulbs as well -- I wonder if they will import some 100W ones (though I stocked up on a enough to last me a good long time!)?
(Hat tip to commenter Badger)
Posted at 2:39 am in Uncategorized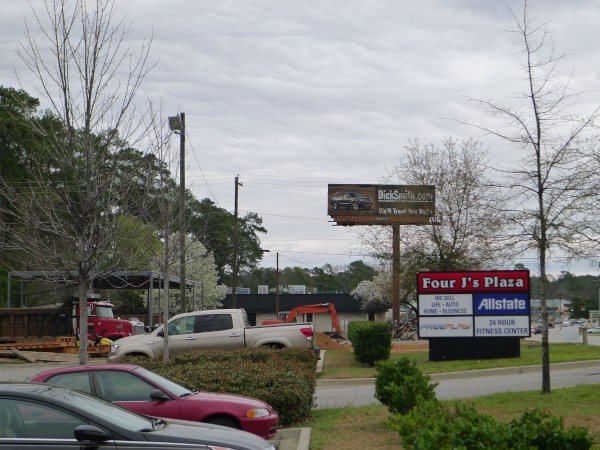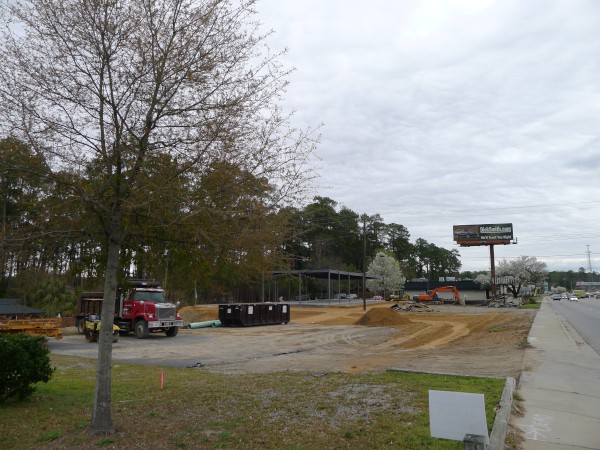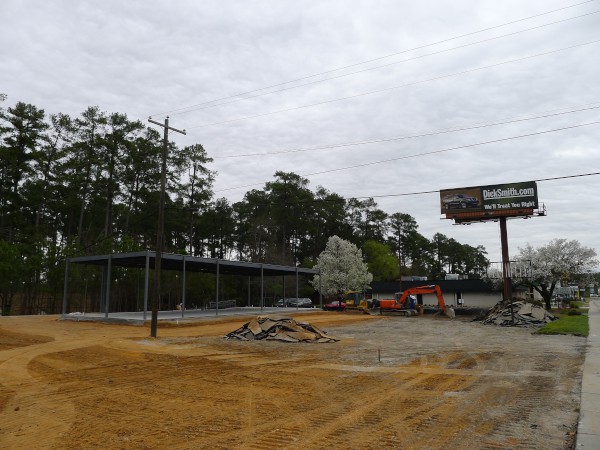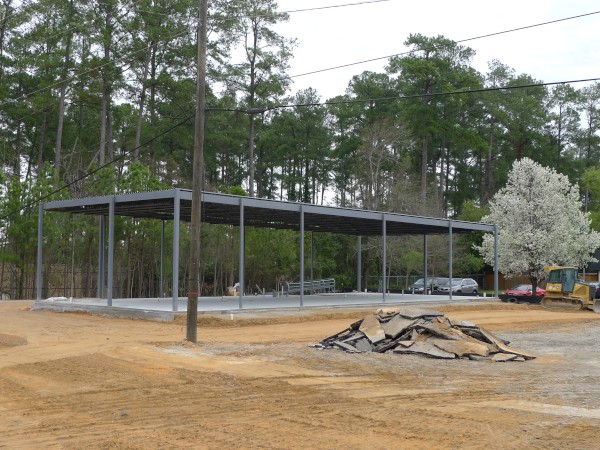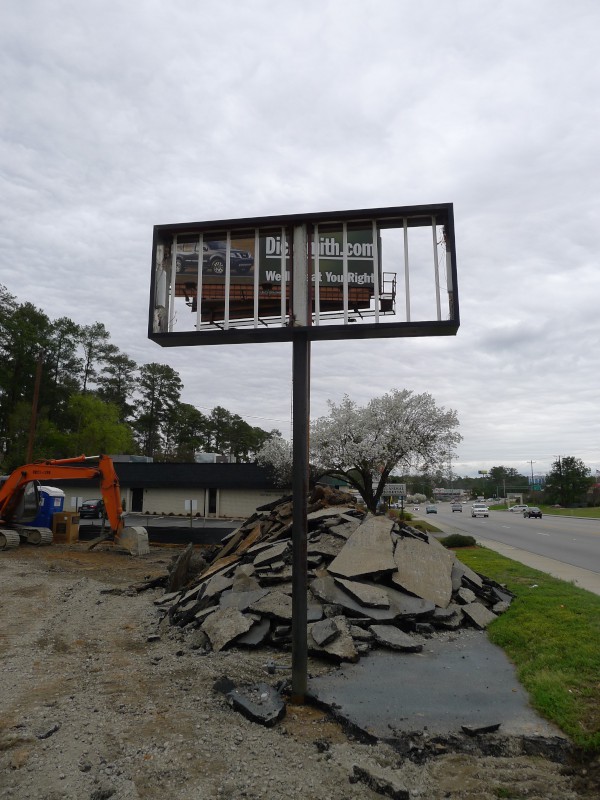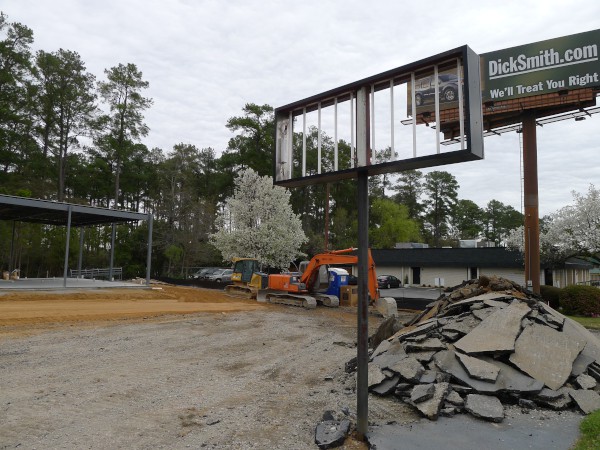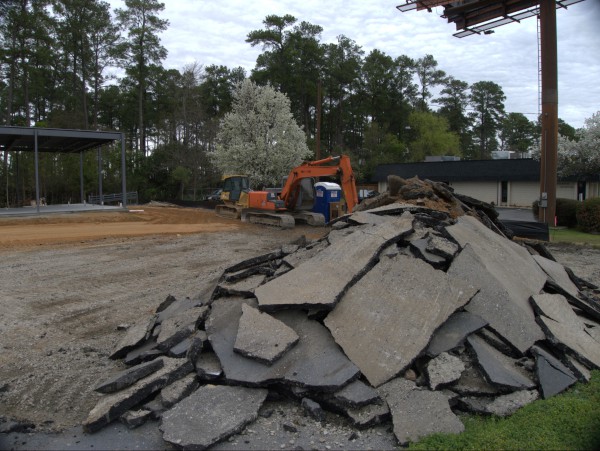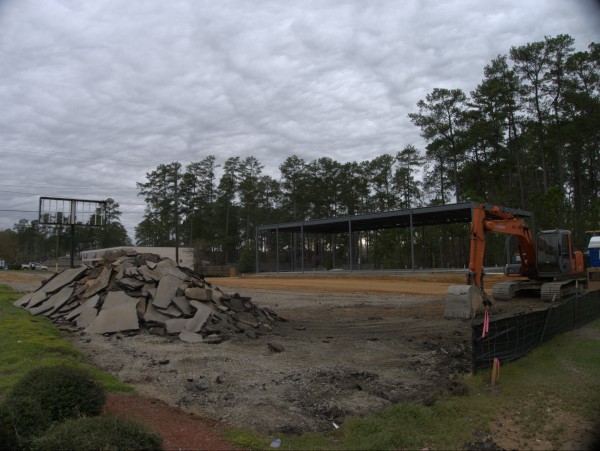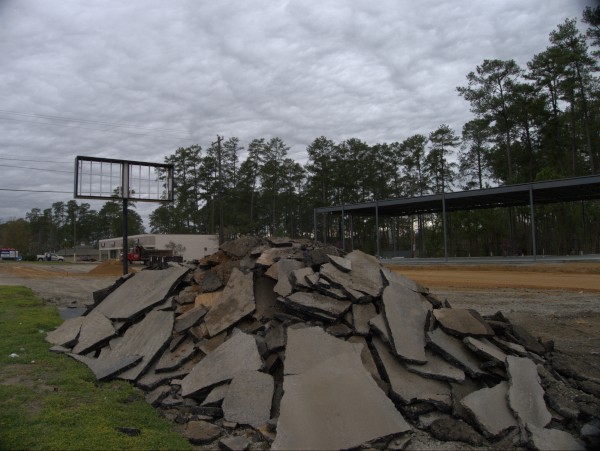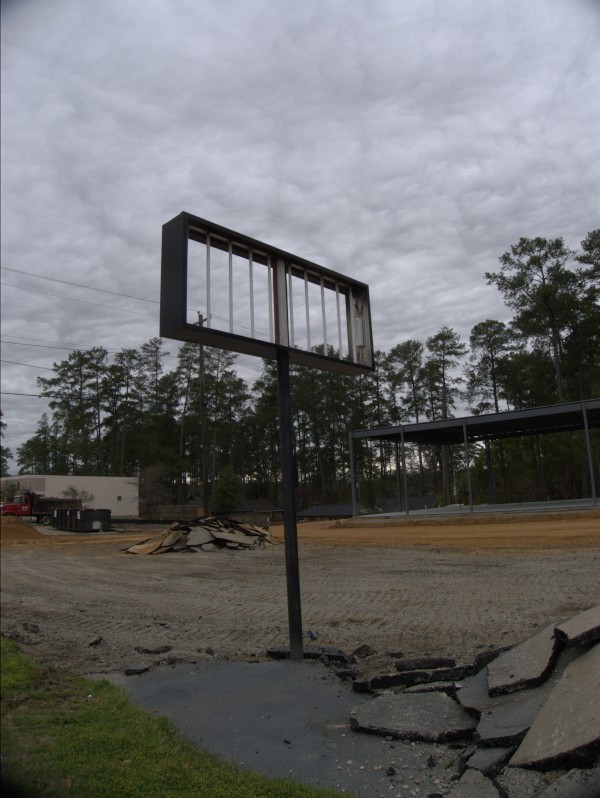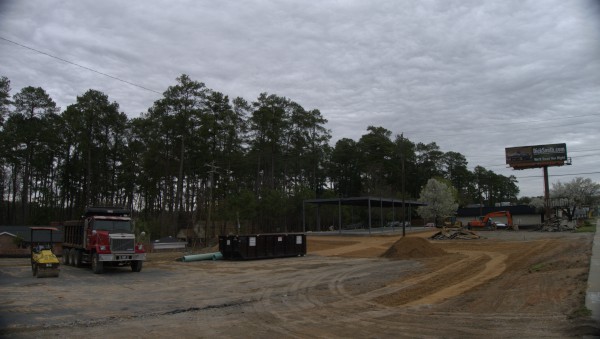 United Car Sales was a small used car lot on Forest Drive just east of Four J's Plaza, next to Ambassador Animal Hospital. As reported by commenters Andrew & Matt, the place was torn down last month, and has since been confirmed as the second location for Cookout hamburger restaurant in Columbia. At first it seemed sort of an odd location choice to me, but then I remembered that Forest Drive is an Interstate exit now. Cookout advertises their Orangeburg location with I-26 billboards, and will presumably advertise this spot with billboards on I-77.
I'm not sure what The Toy Box was, but it's the other google hit for 5311 Forest Drive. I don't think it was an actual "toy" store however as I probably would have heard of that.
(Hat tips to commenters Matt & Andrew)
UPDATE 4 April 2012 -- Changed post title to add "moved" as the status for United based on commenter R H Lancaster's info. Cook Out construction continues: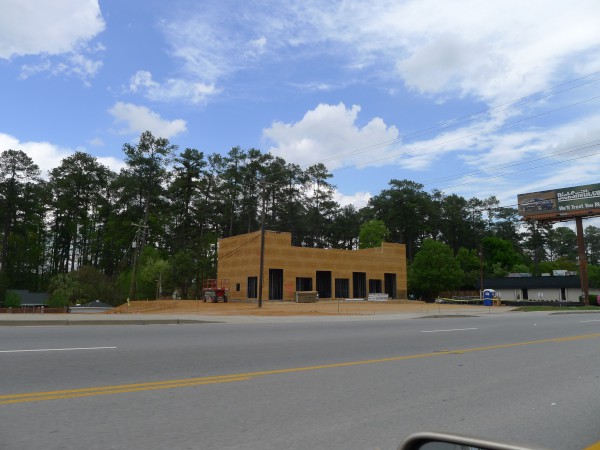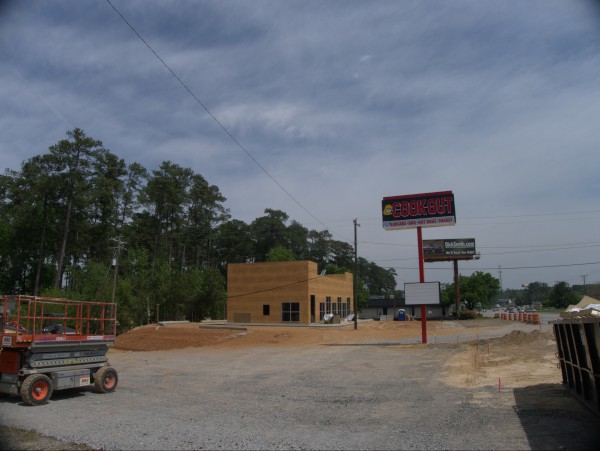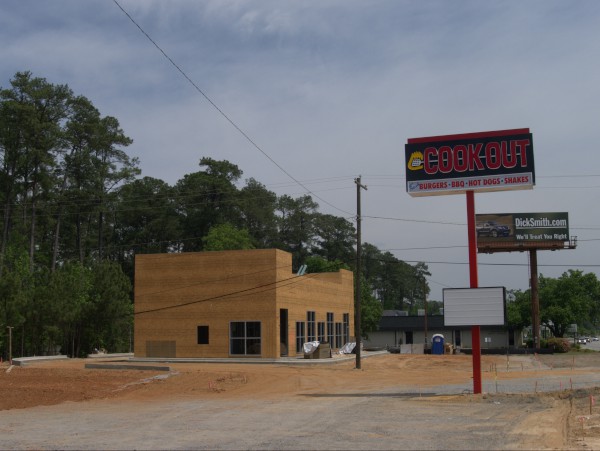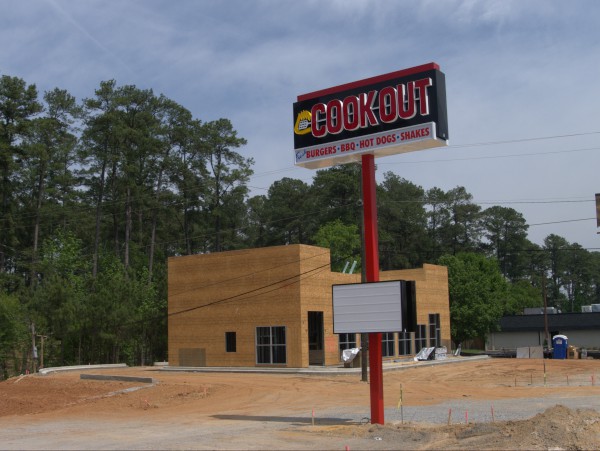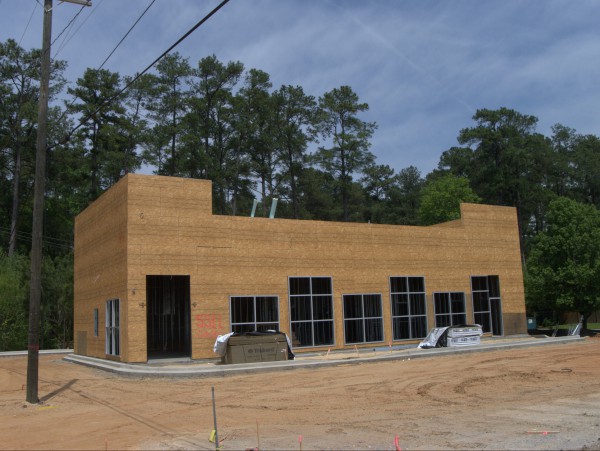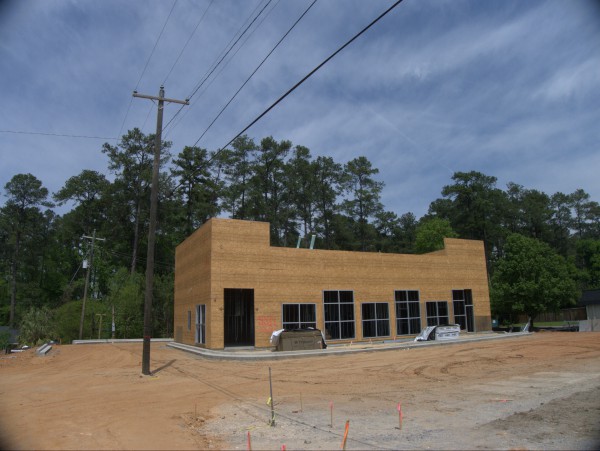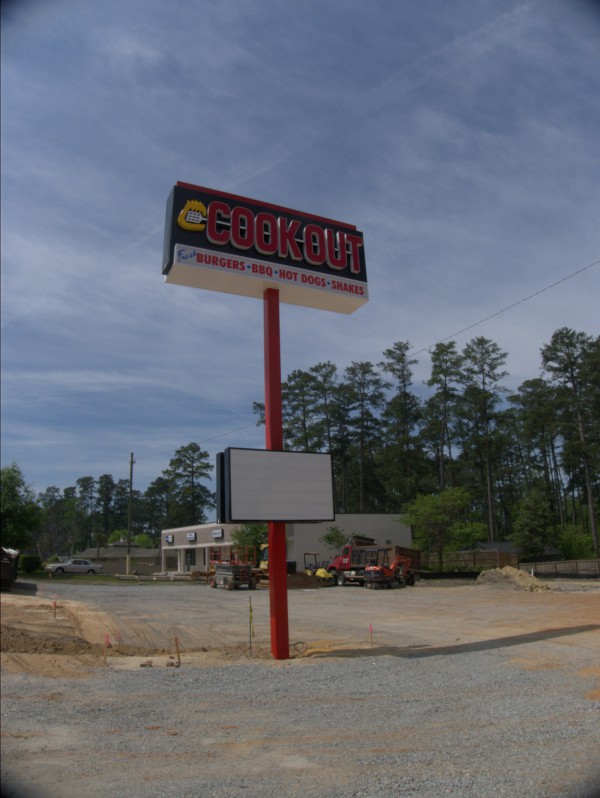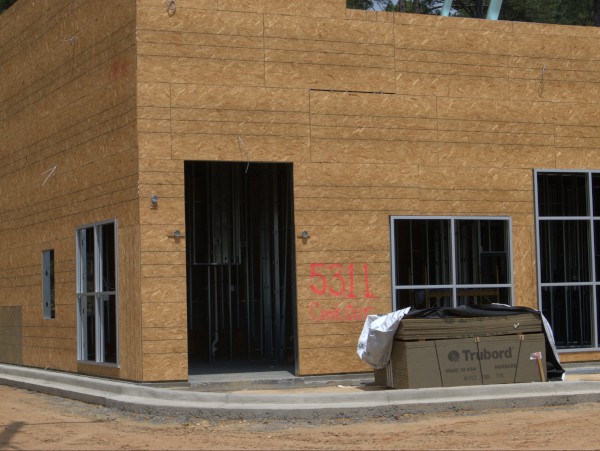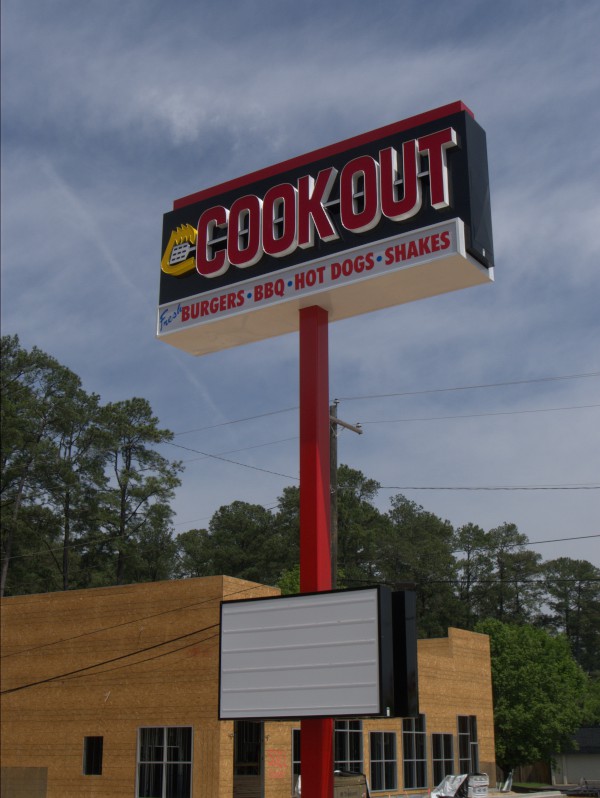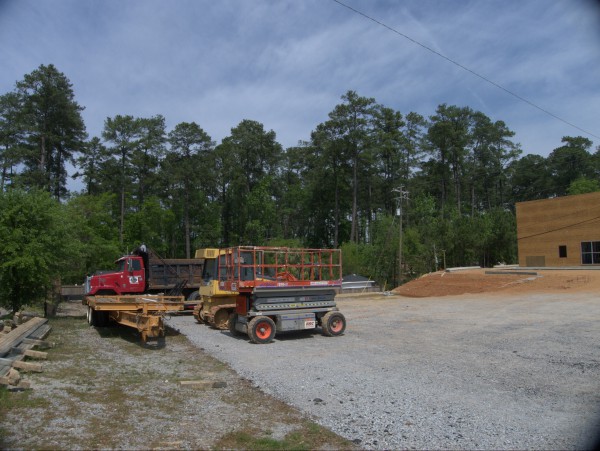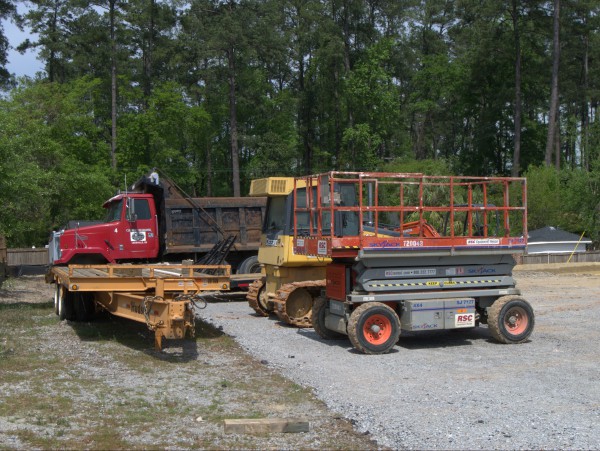 UPDATE 16 April 2012 -- Here is United's new home on Garners Ferry Road at I-77 (as far as I can tell, they have been listed in the past as both "United Auto" and "United Car"):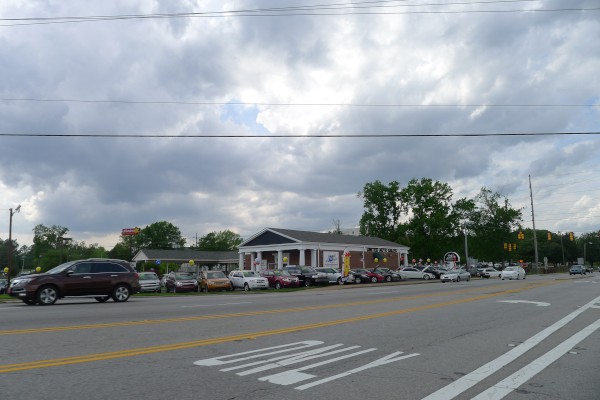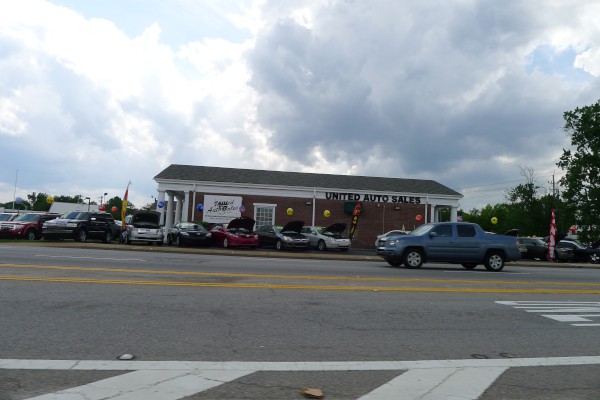 UPDATE 30 June 2012 -- As these pictures from 20 May and 21 June 2012 show, they are progressing and scheduled to be open on 1 July 2012: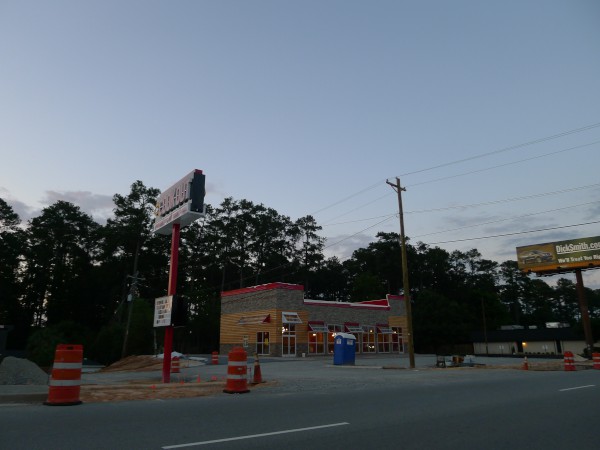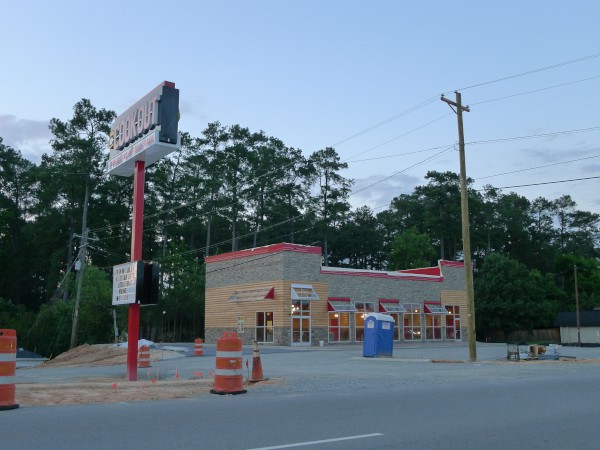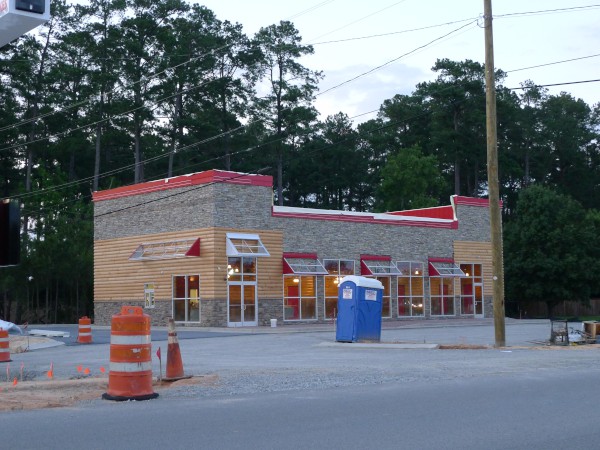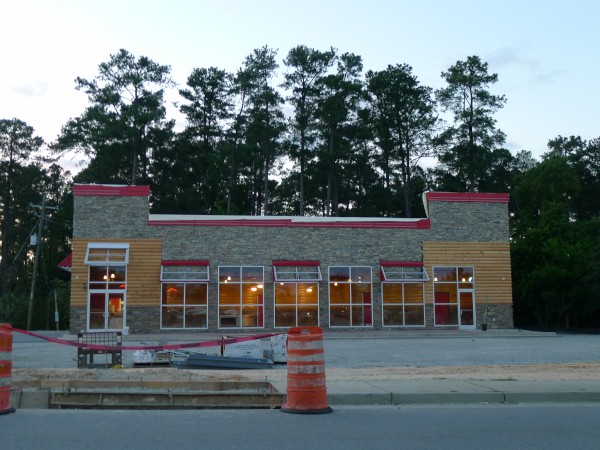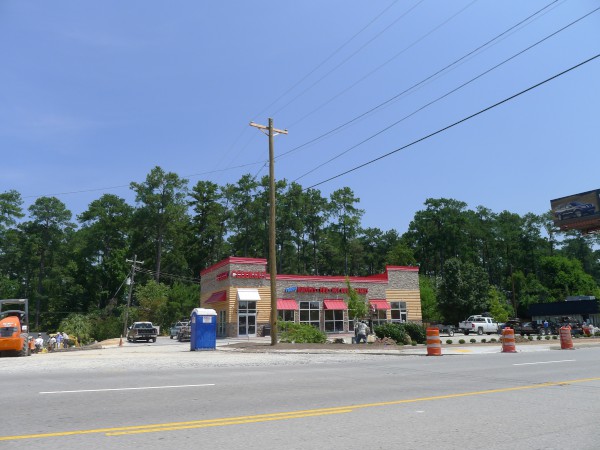 UPDATE 3 July 2012 -- Cookout is open!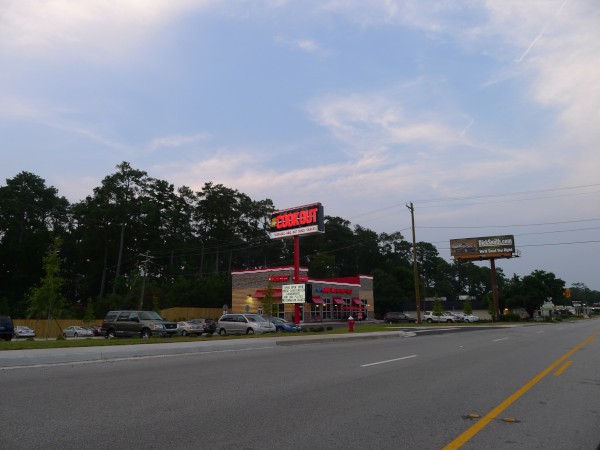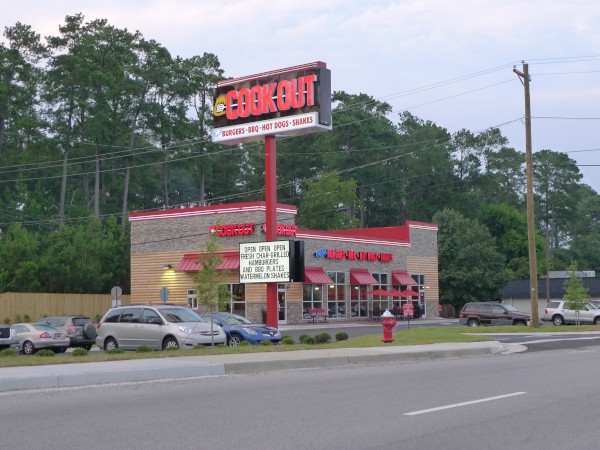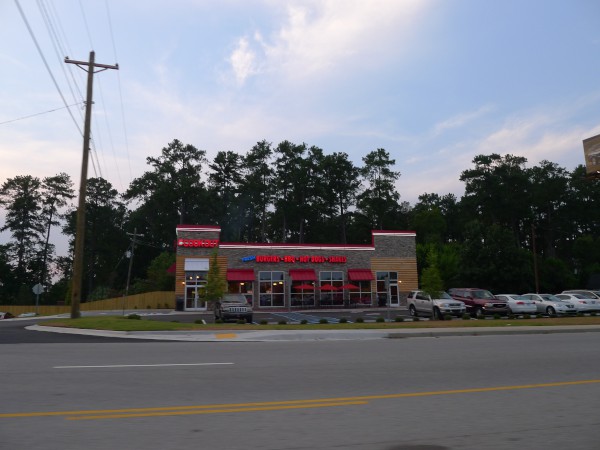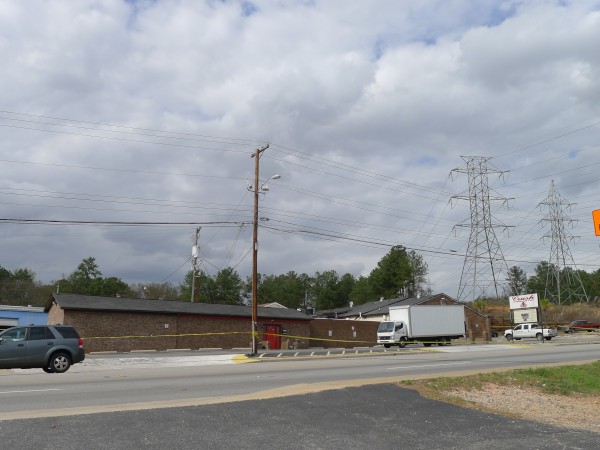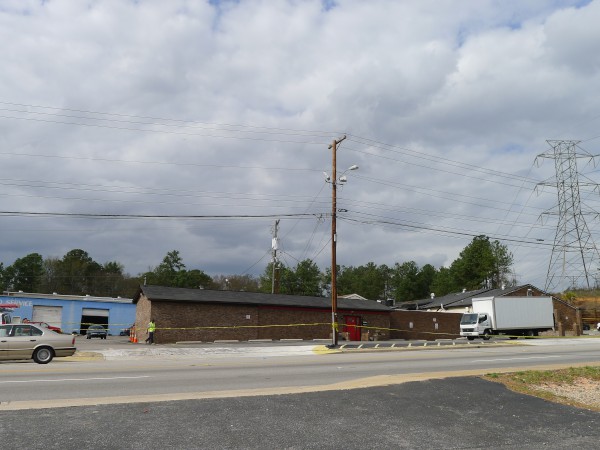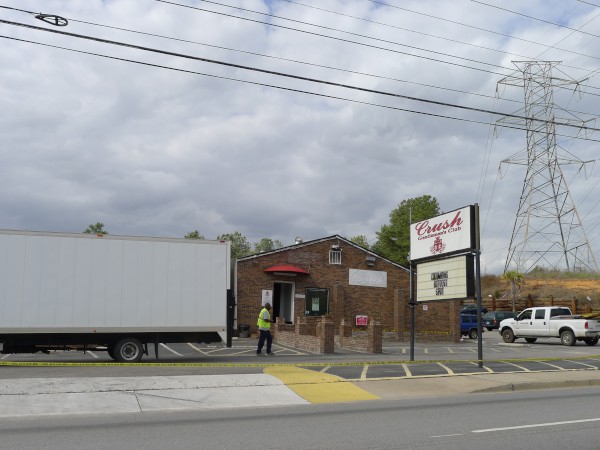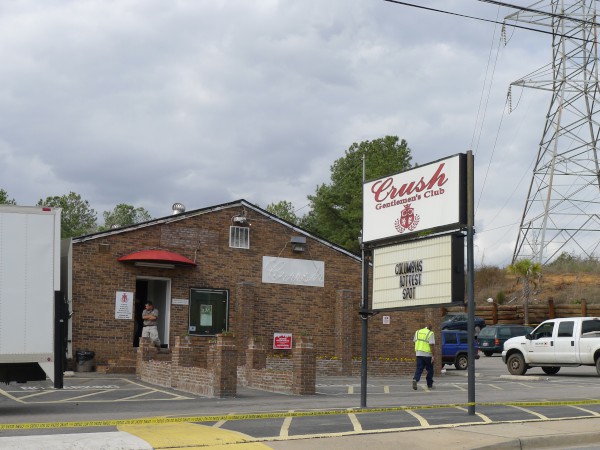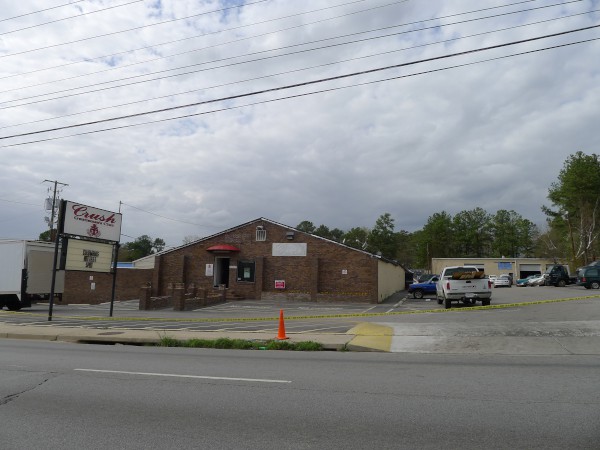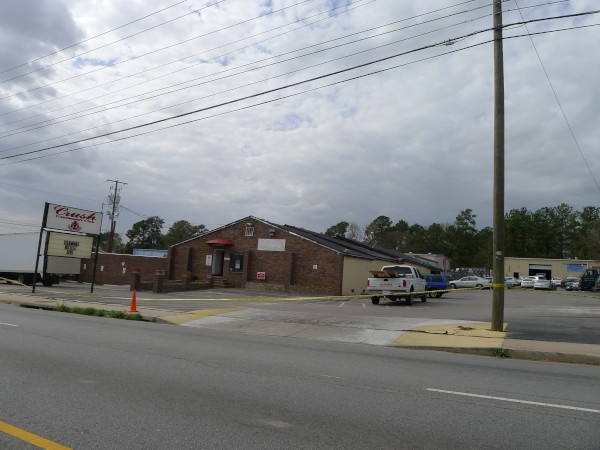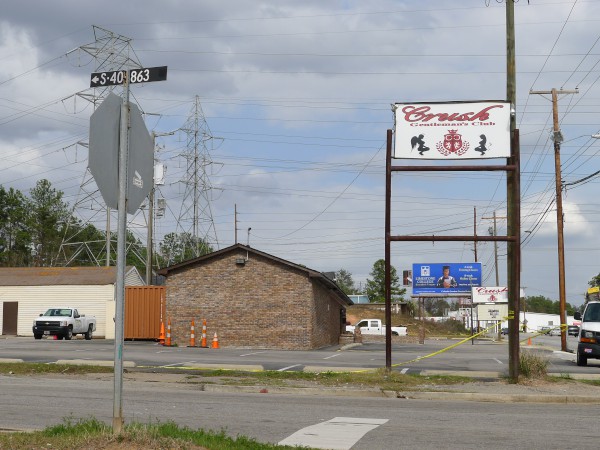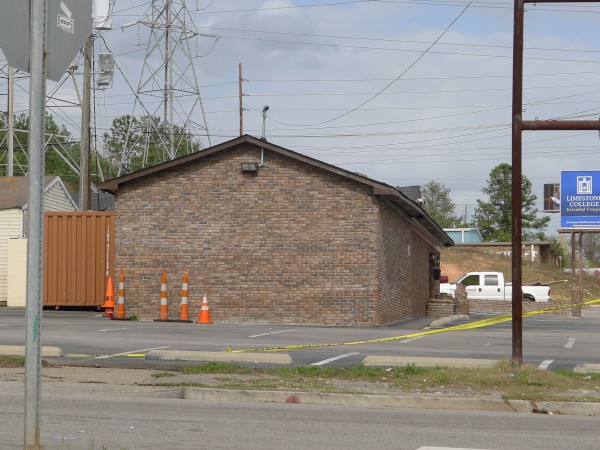 Well, this one is ripped from the headlines -- It seems that on the morning of Thursday 8 March 2012, somebody set fire to Club Crush (aka Crush Gentlemens Club) on River Drive just down from a defunct Cash / Title shop and the old A&P.
OK, I'm jumping the gun on the theory that it was arson, but given the recent history of the club (a woman was shot on 1 March and a tow truck driver was shot at on 7 March), I doubt that it just *happened to catch fire.
Actually I find the story of the woman being shot all the more remarkable in that it recapitulates the most famous incident to happen at this building. In both cases people inside the building were shot by bullets coming in from outside the club. Luckily, the woman is said to not be gravely injured -- in the first incident a man was killed. As I recall the story, the fatal incident happened while the building was occupied by Chastitys Gold Club. It seems that a man (a lawyer in fact!) was attempting to take liberties with a dancer that neither she nor club management would countenance, and the man was thrown out of the club, whereupon he went home, got a gun, came back and fired through the (closed) front door, killing a club employee.
I don't think that Chastitys ever really recovered from the bad publicity, and after limping on for a while, closed in 2009. The building shortly re-opened as another strip club, Savannahs Gentlemens Club (no apostrophies anywhere..) which didn't last too long and was replaced by Club Crush in late 2010 or 2011.
In fact, this building has always seemed to have sort of a revolving door problem. I was amused recently when both The State and The Free Times reported on Richland County mooting a change to zoning rules to close county stripclubs, and both papers seemed to believe that Chastitys was still open (unsurprisingly they noted they were unable to get a comment from the owners about the proposed regulations, given that the club was long gone..). Some other businesses I know of in this building were Coconuts Inc, The Club House and Crockmeyer's,which all sound like night clubs, and Swipe USA which doesn't. (In fact, I'm not sure what that sounds like..).
I'm not sure about Club Crush, but the building itself did not appear badly damaged, and based on history, I predict a club will be open there again soon, whatever the name.
UPDATE 13 December 2013: According to The State the building as been denied a permit to operate as a bar under new ownership, with, I think, the subtext being: this is for all time. To me this seems like visiting the sins of the past into the future..
UPDATE 19 January 2018 -- The place either is operating as or is about to open as Tryst: