Archive for the 'Lexington' tag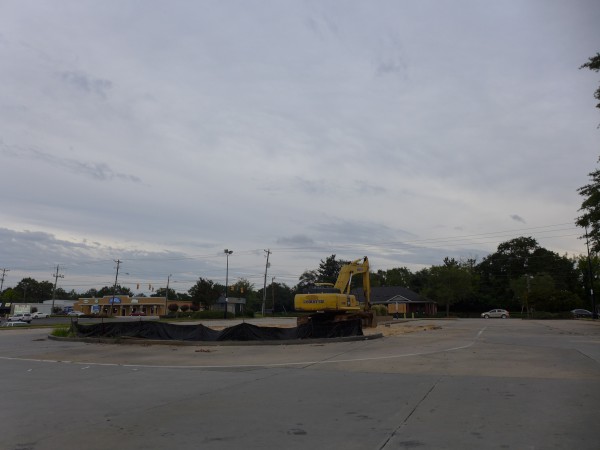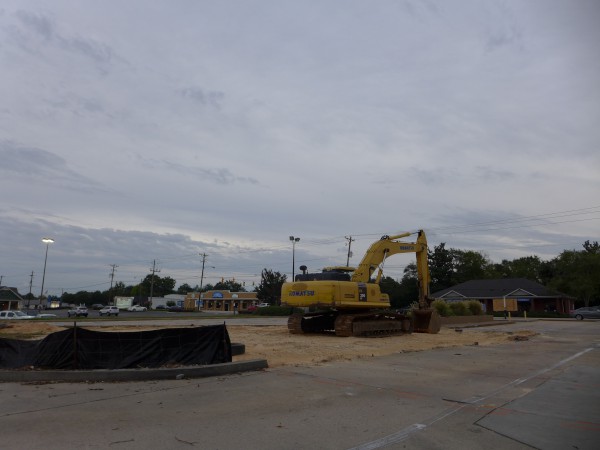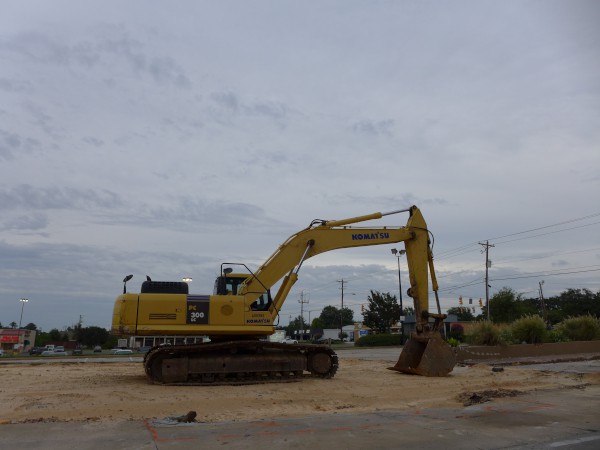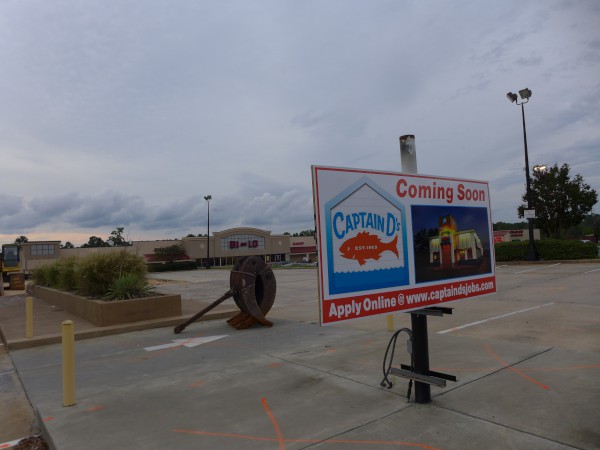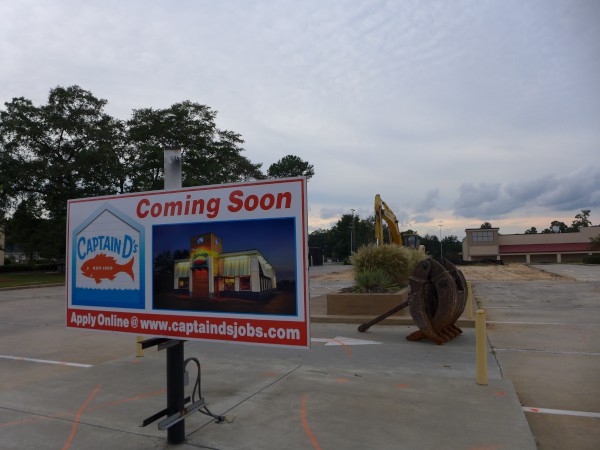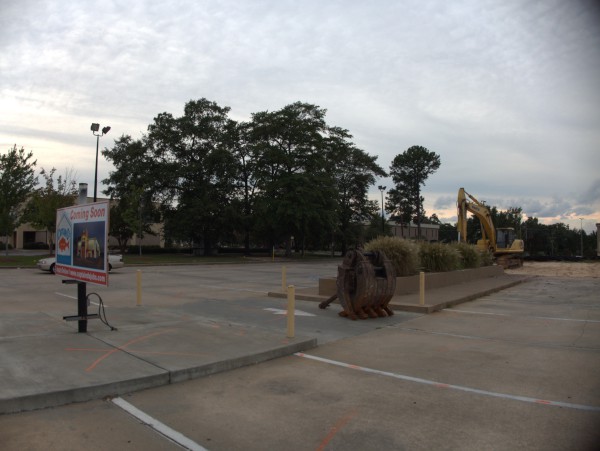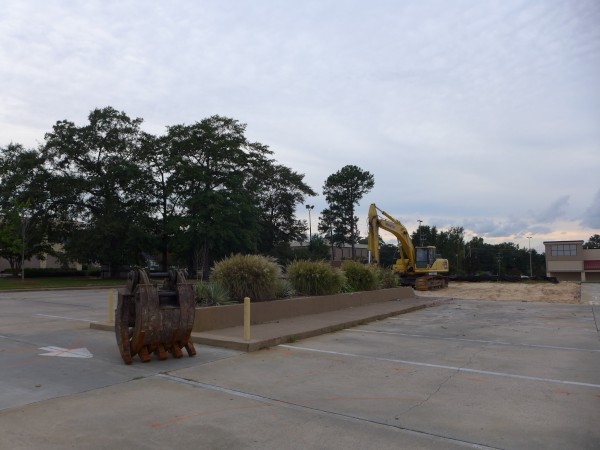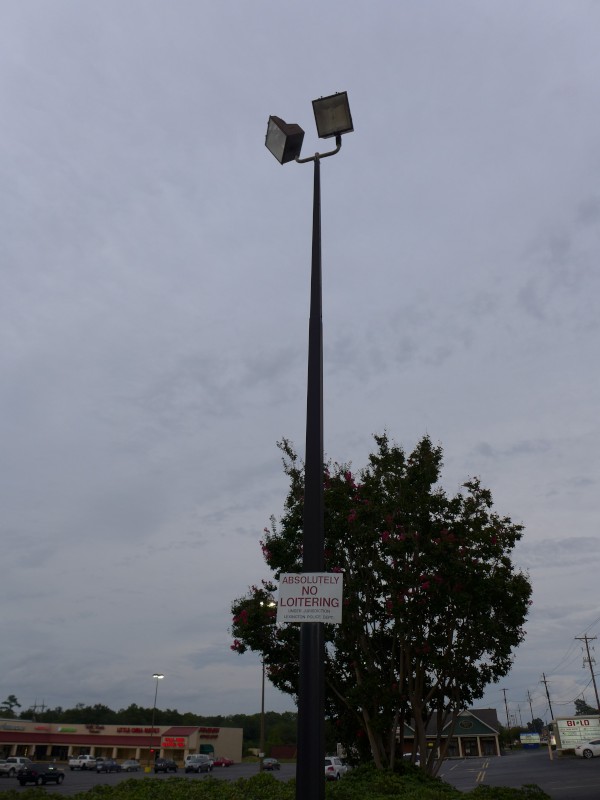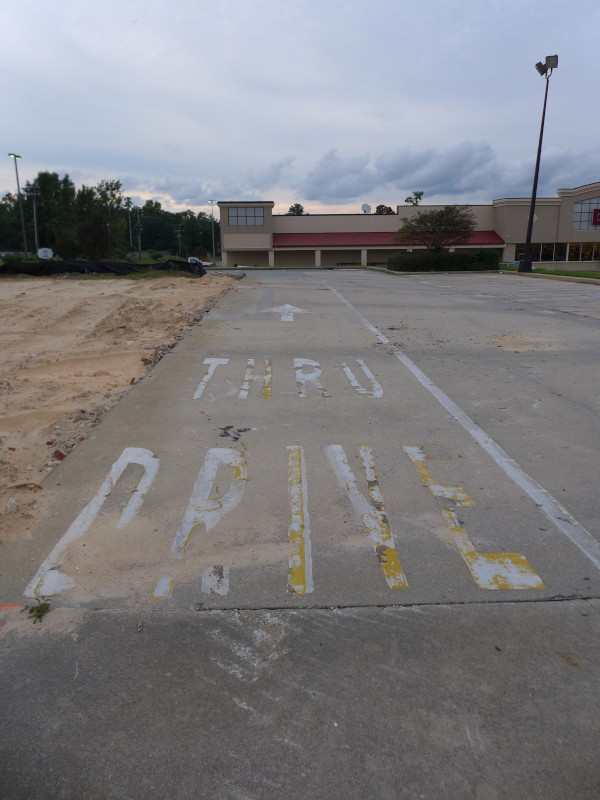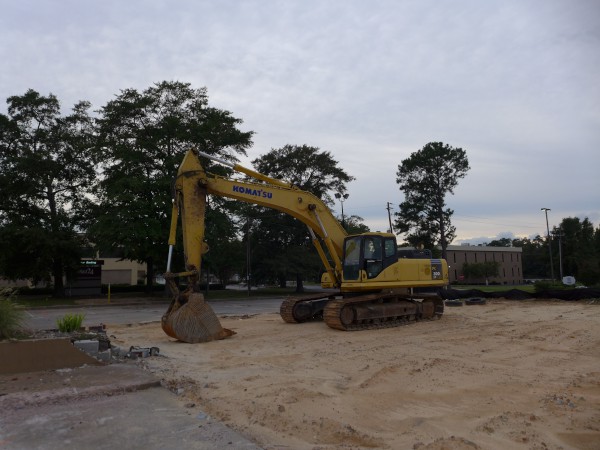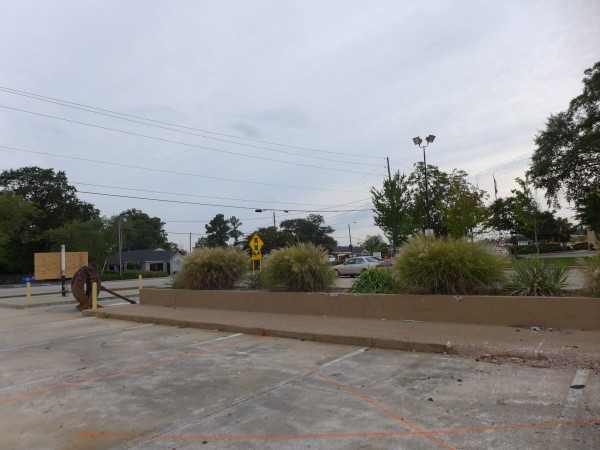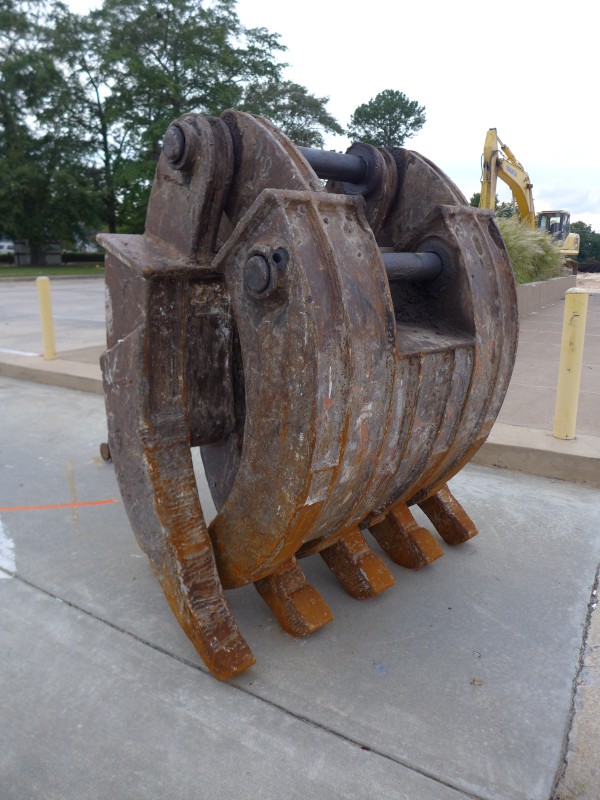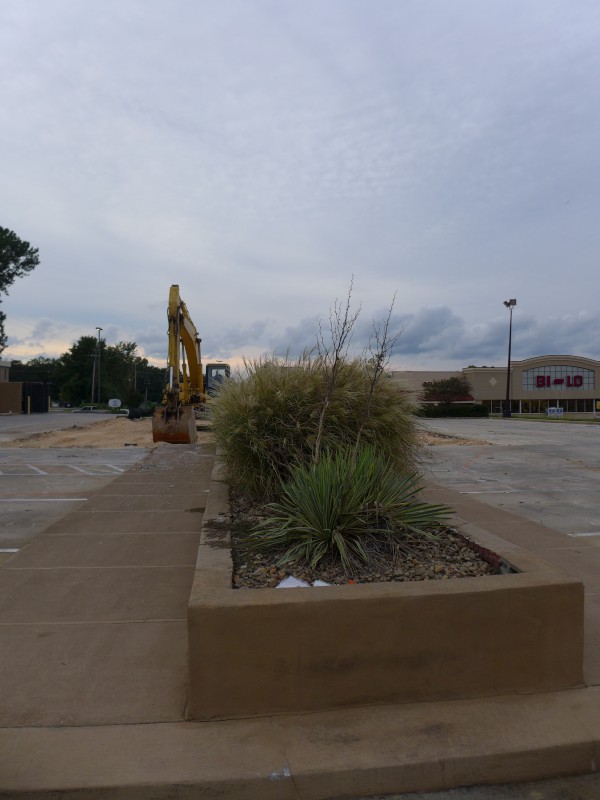 As mentioned by a number of commenters over the last several months (and in this State article), the Hardee's location at 415 Columbia Avenue in Lexington in front of the Bi-Lo has moved to 1105 West Main Street and the former building has been razed.
The razed spot will be rebuilt as a Captain D's. The new Hardee's site is the former location of Clamp's BP Station.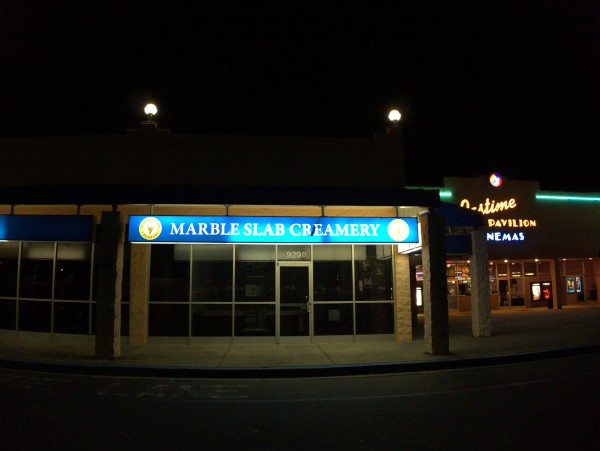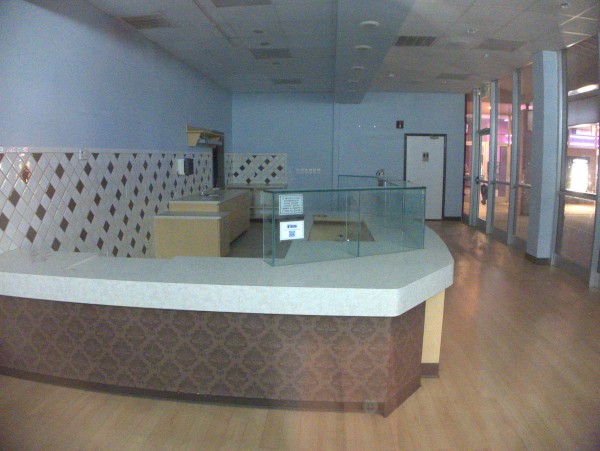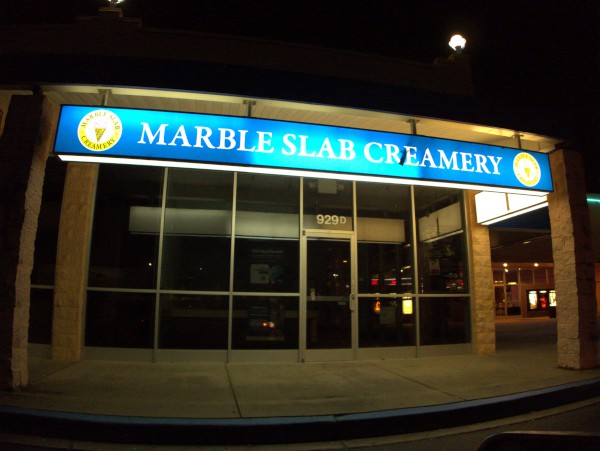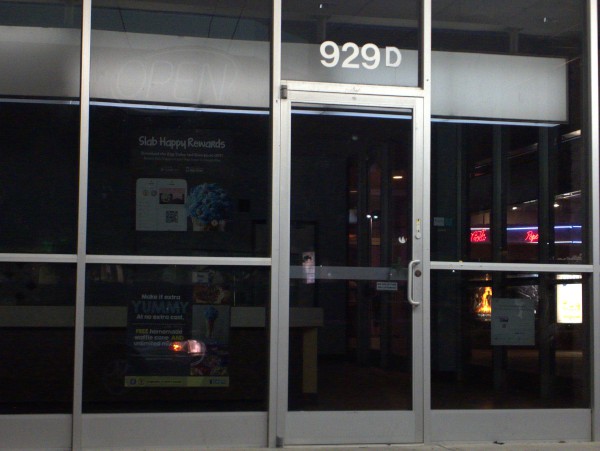 I had come from Pizzera Uno to the Pastime Pavilion in Lexington to see a movie. In point of fact, I was hoping to still find the latest Mad Max move showing though it was dropping out of first run at the time. I had done a quick google before leaving home, noting that the time and place for Max would make it convienient to a restaurant I hadn't been to for a while.
It all went well until I got to the theater and found that I should have taken time to click on the movie descriptions as well as times as the movie turned out to be about a dog.
Anyway, as I was walking back to the car in sort of disgusted amusement, I noticed the plaza's Marble Slab Creamery was closed. There were no explanatory notes or signs, but cleary the place had been cleaned out even though the marquee was still up.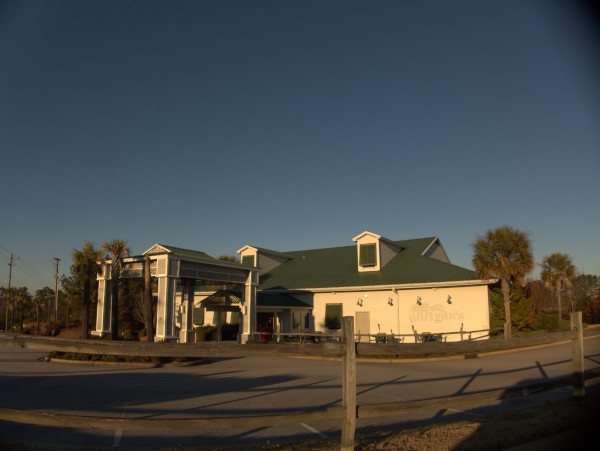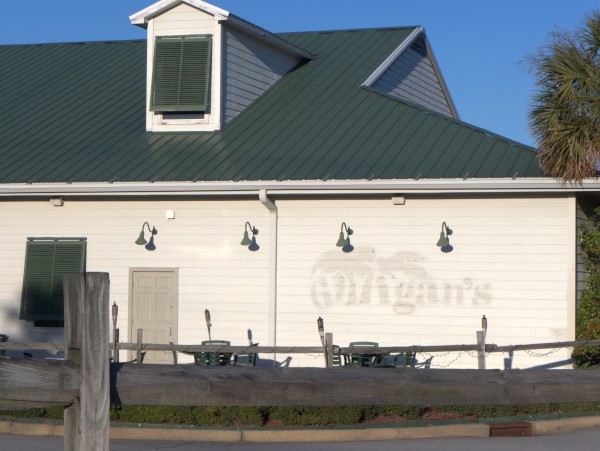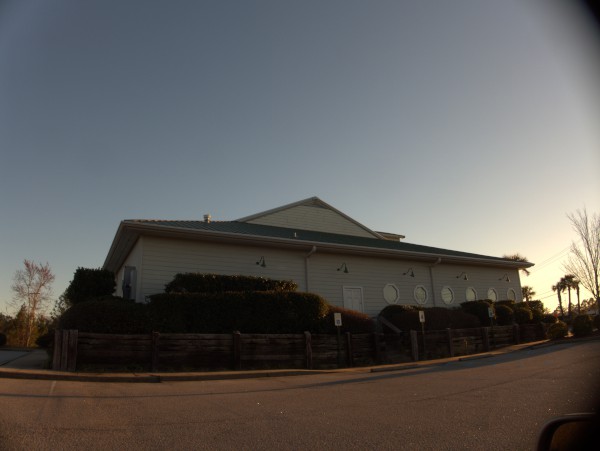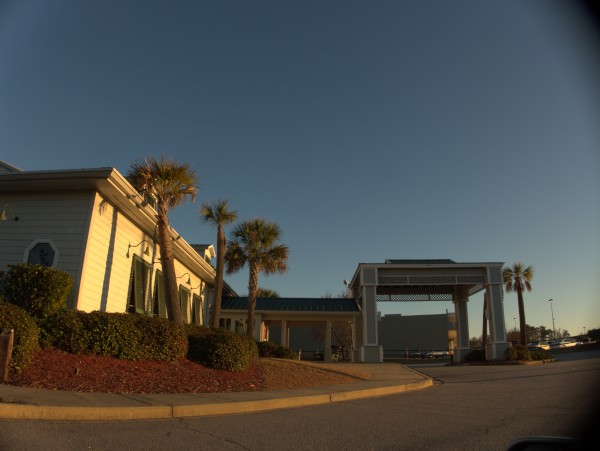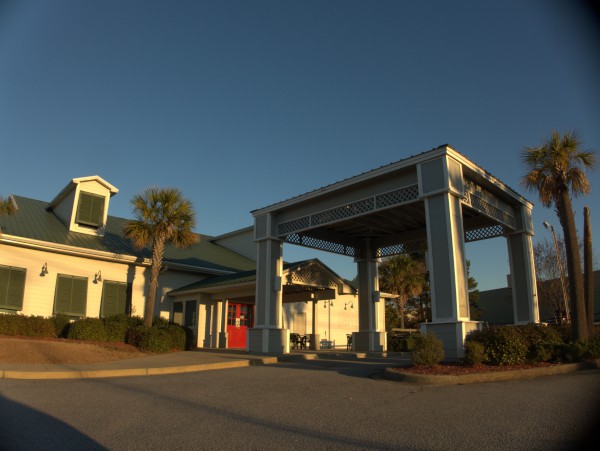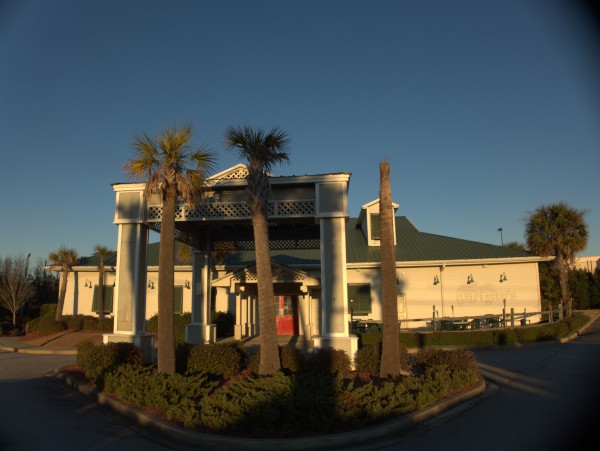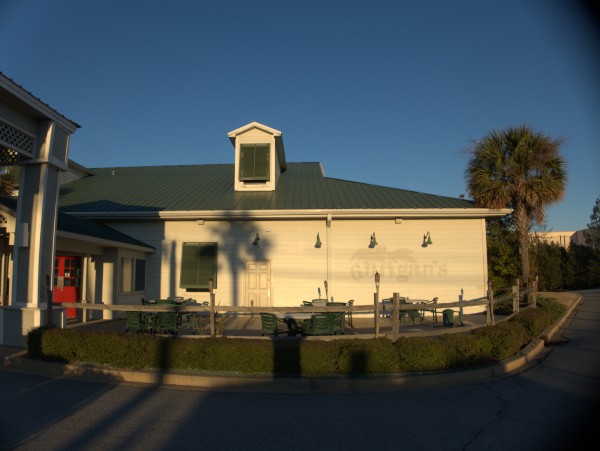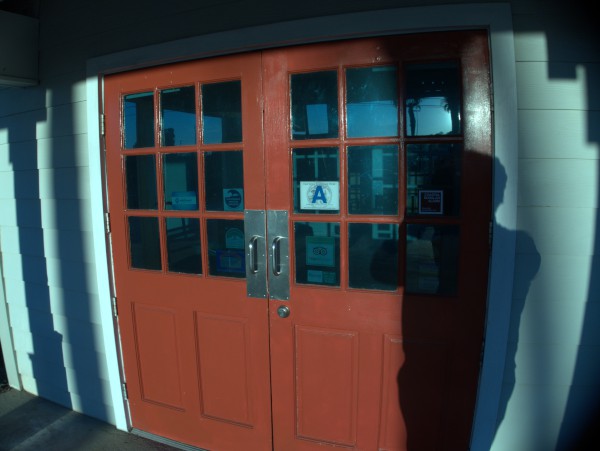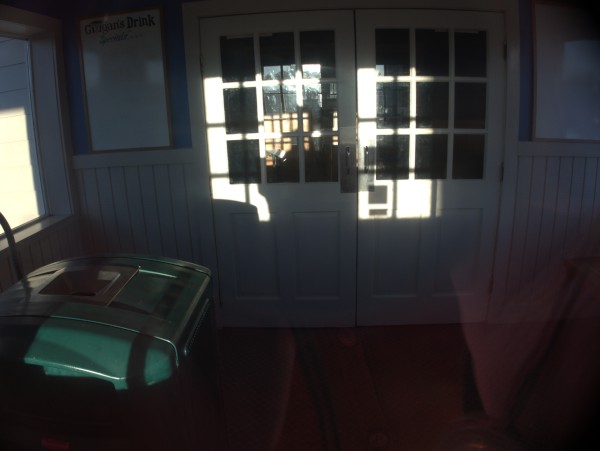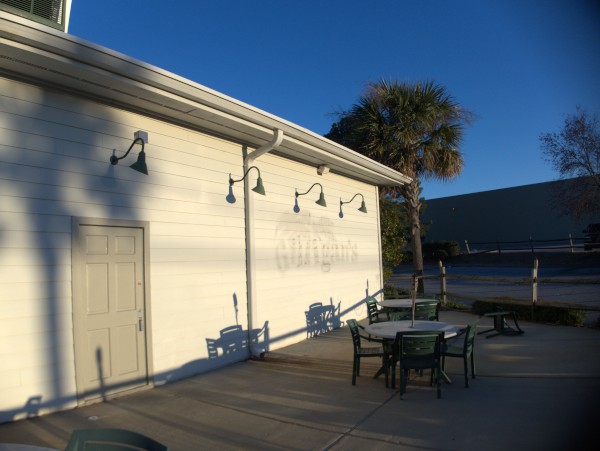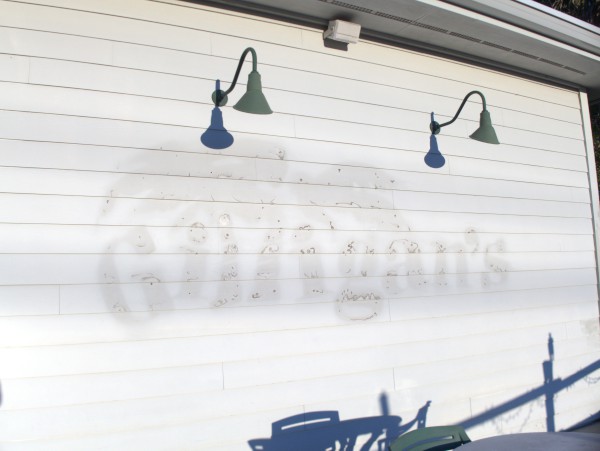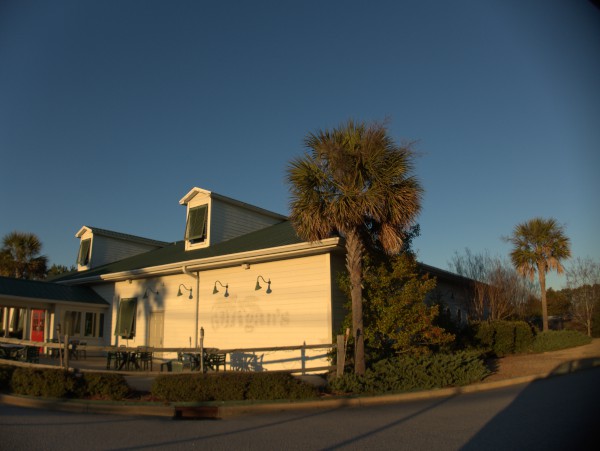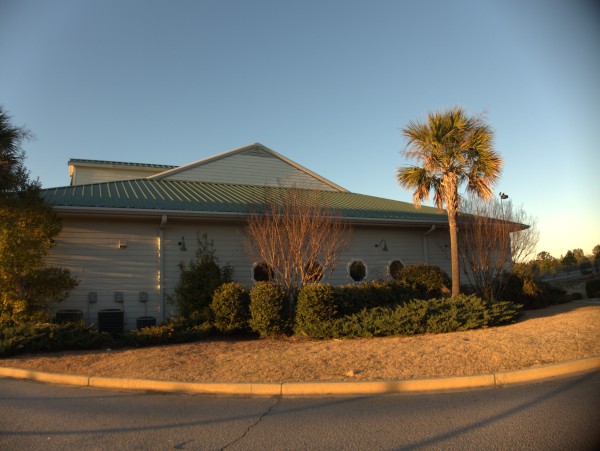 A Three Hour Cruise..
I'm not too familiar with Gilligan's, but I know there was at least one other in Litchfield Beach which closed last year and is now an ABC store. This one was in Lexingtion on North Lake Drive just east of the Books-A-Million strip mall.
I think that clearly this building and the old Zorba's On Two Notch shared the same design. Whether that means this was originally a Zorba's or that they were both originally something else I'm not sure.
(Hat tip to commenter John Barrs)
UPDATE 24 February 2015: Updated the closing date in the post title based on the comments.
Posted at 1:05 am in Uncategorized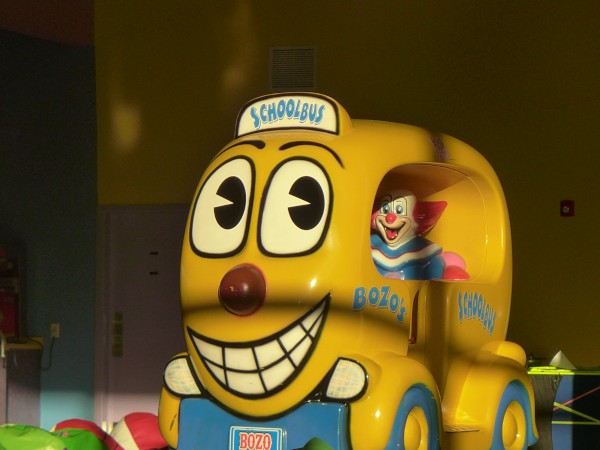 I think we're all Bozos on this bus.
Posted at 10:55 pm in Uncategorized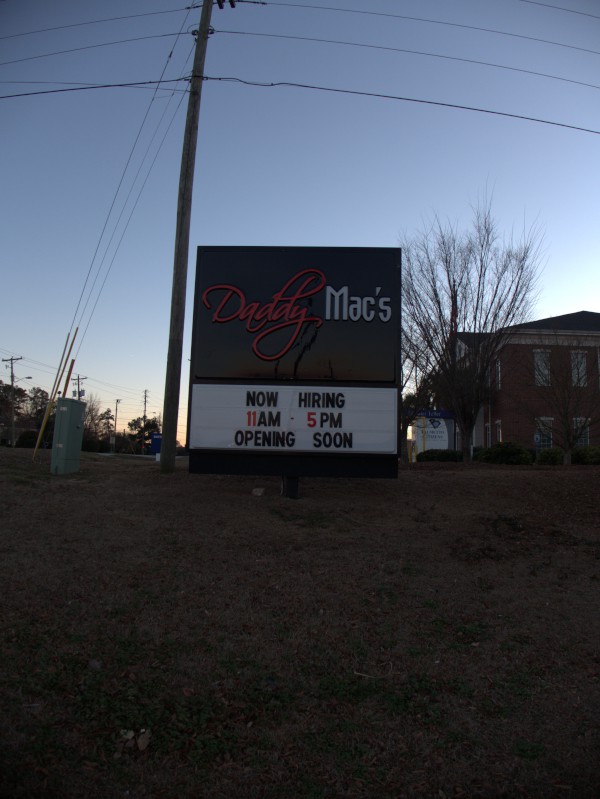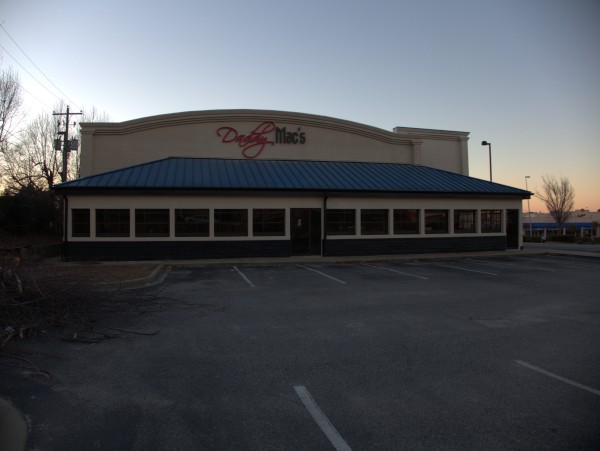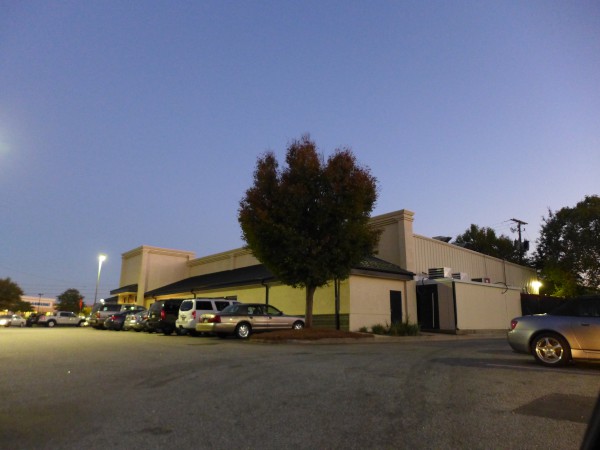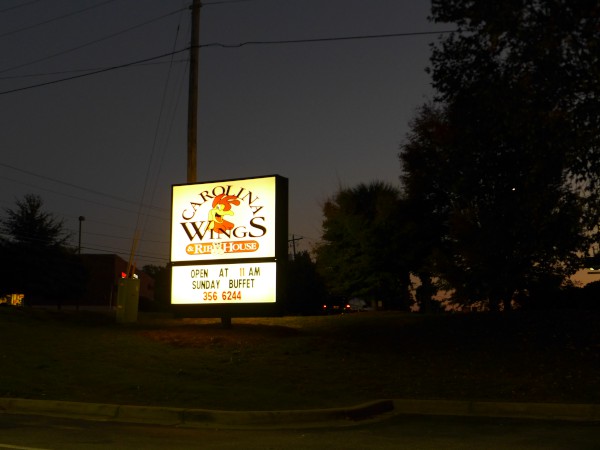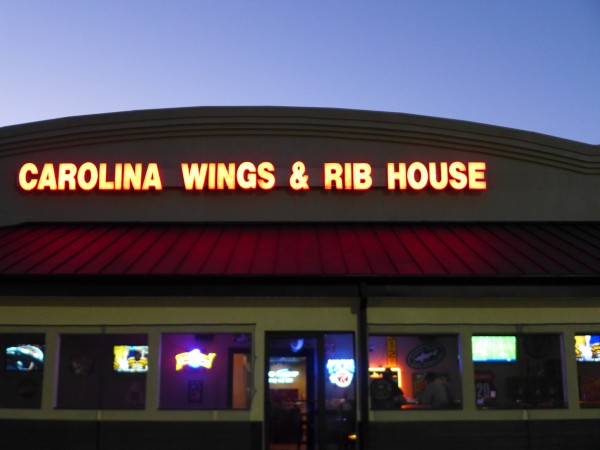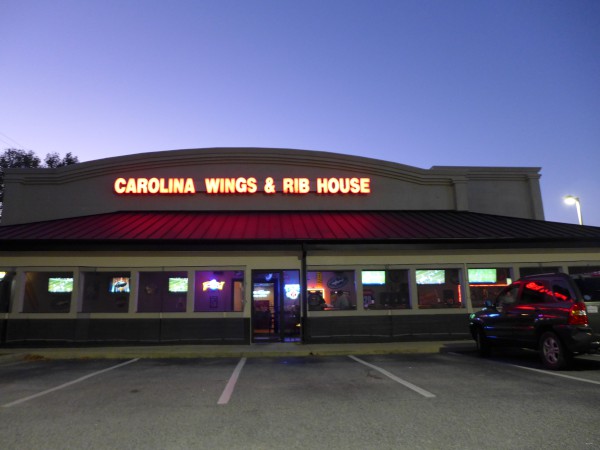 As reported by commenter John R, this former Carolina Wings & Rib House is now, once again, ... a Carolina Wings & Rib House.
The rebranding as Daddy Mac's lasted somewhat less than a year.
(Hat tip to commenter John R)
Posted at 2:28 am in Uncategorized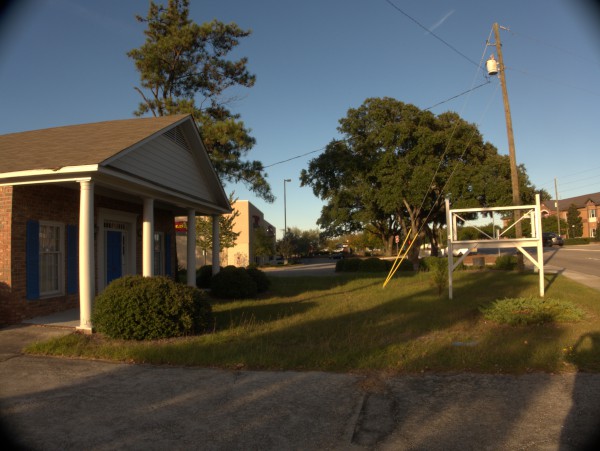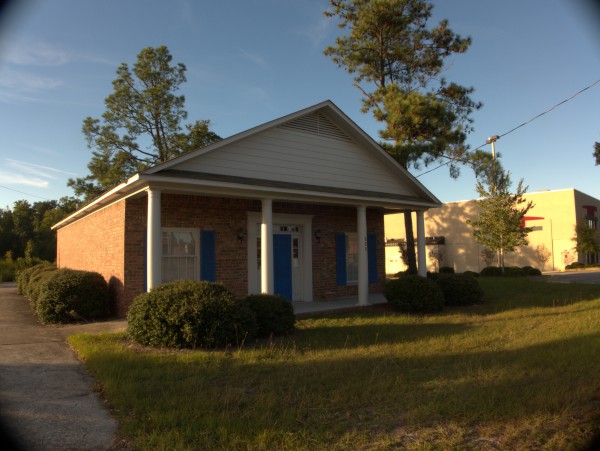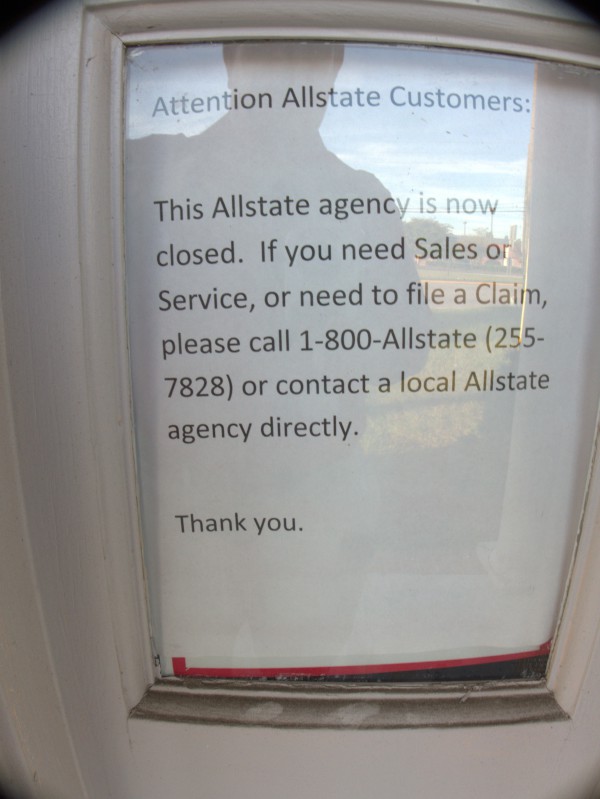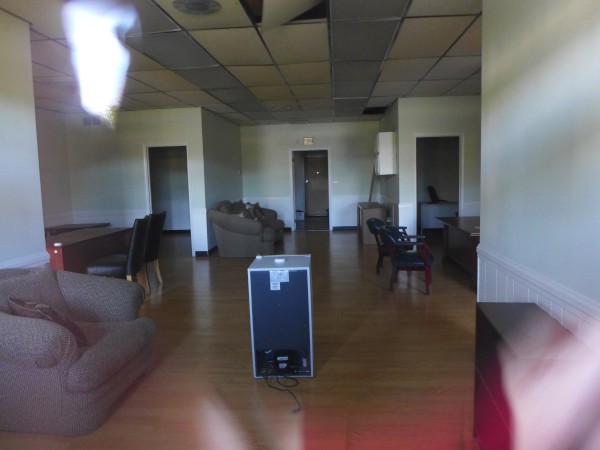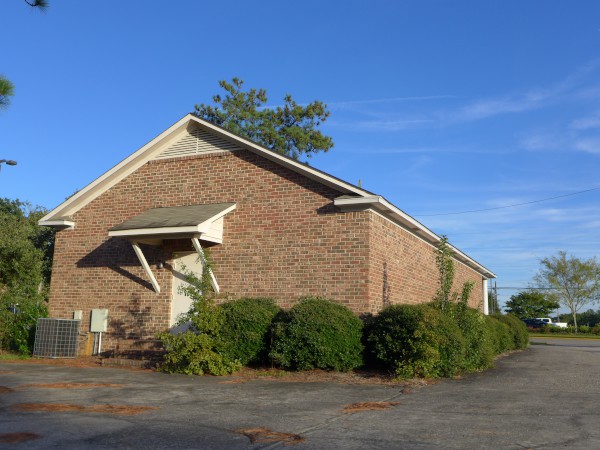 Here's a nice little brick building in Lexington at the point where US-378 transitions from North Lake Drive to Columbia Avenue. That transition and interchange makes this site a bit iffy to get in and out of, but at least on a Sunday it wasn't too bad.
I like the blue shutters, which give it a nice Greek touch.
UPDATE 23 October 2014 -- Added interior shot.
Posted at 11:44 pm in Uncategorized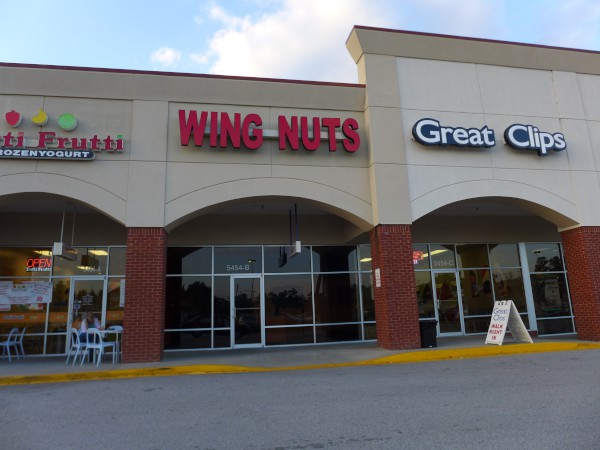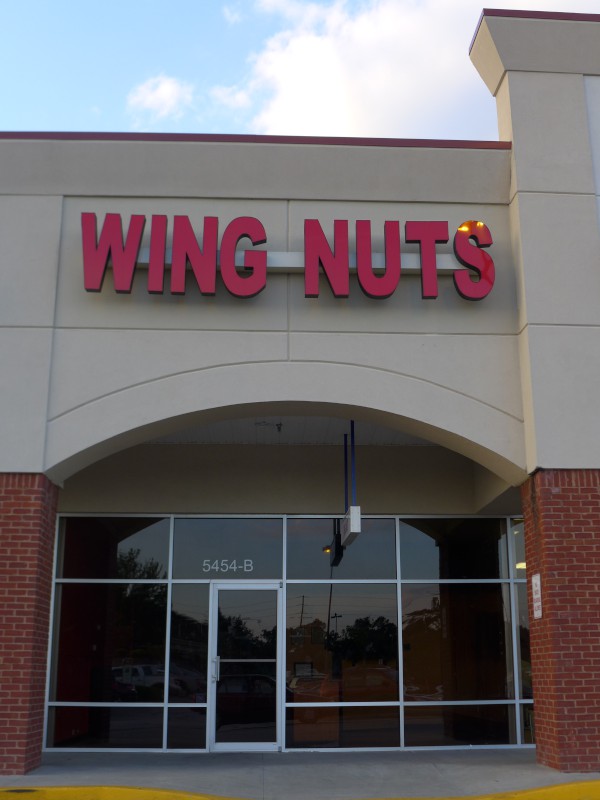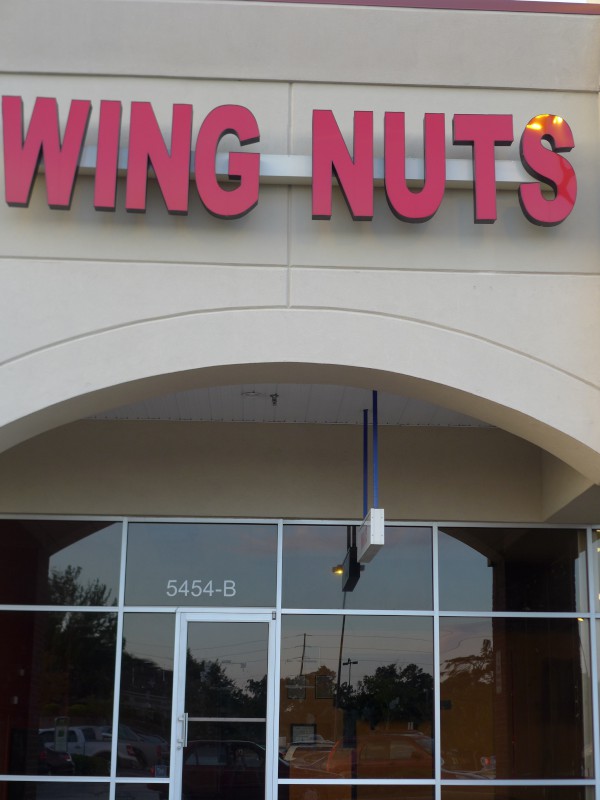 When I blogged the closing of the Harbison Wing Nuts back in June, commenter badger mentioned that the Lexington location on Sunset Boulevard had closed in March. Somehow it took me between then and now to get over there and get some pictures, but surprisingly the marquee is still up after six months.
(Hat tip to commenter badger)
Posted at 12:17 am in Uncategorized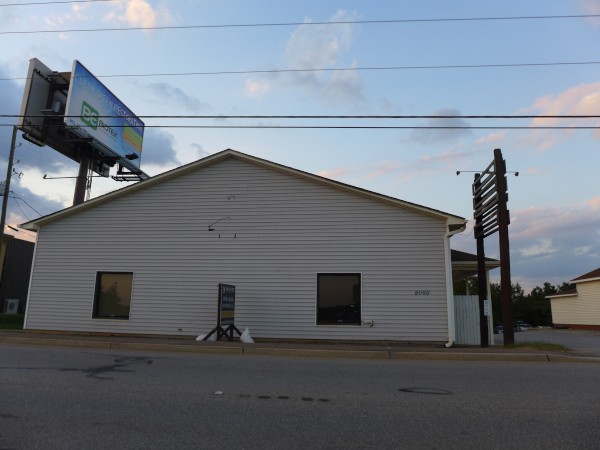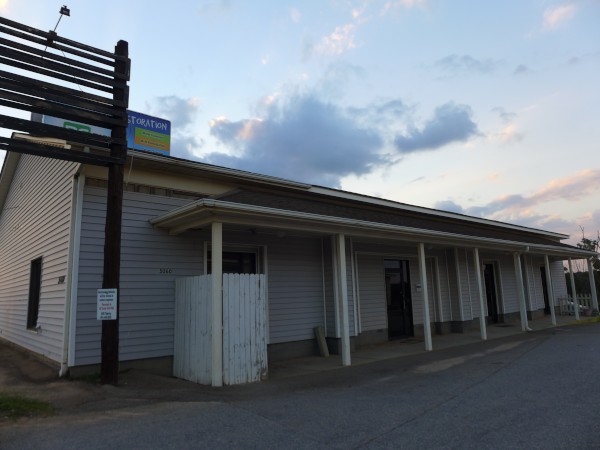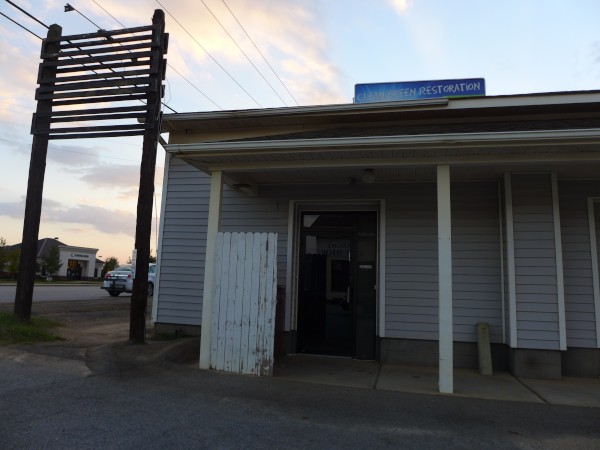 I had driven past this Firefly location dozens of times over the past year or so, and never really cosidered the "& Games" part of the Firefly name. Since it was a bit off the beaten path, I had it mentally pegged as some sort of specialty toy store, perhaps educational toys, but never really considered that the "games" might be for "gamers".
In the event, it appears that they are, and the new location at 657 Saint Andrews Road continues to host gaming events.
(Hat tip to commenter James)
Posted at 12:13 am in Uncategorized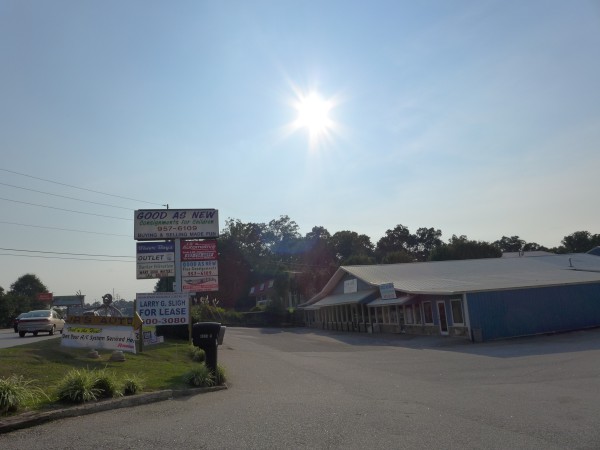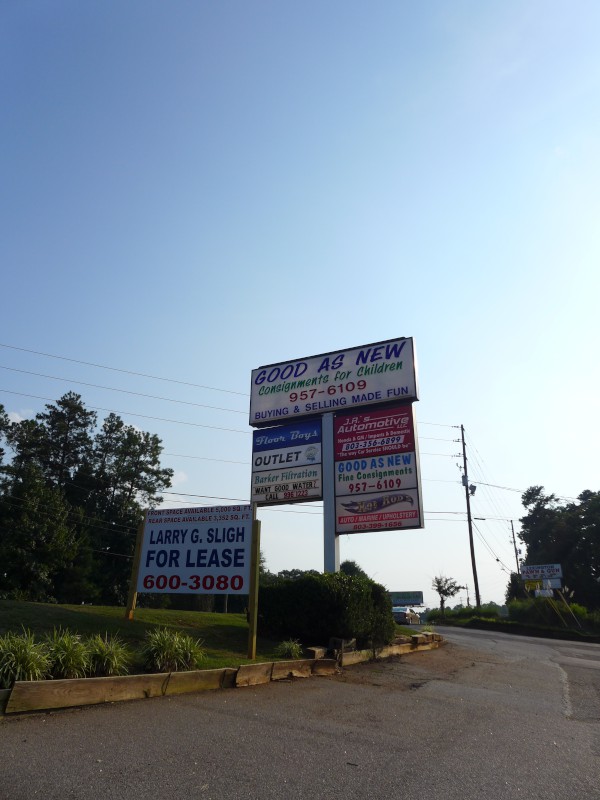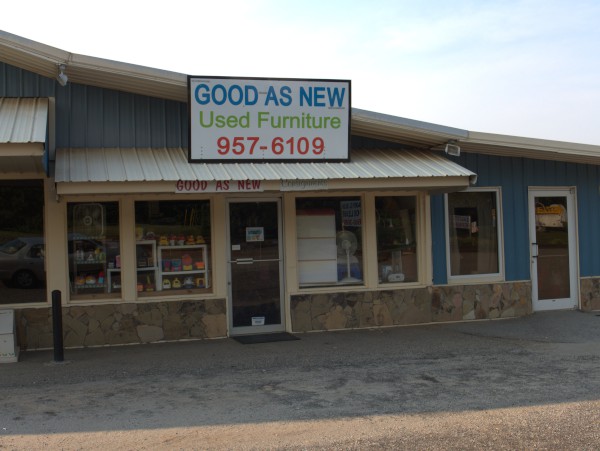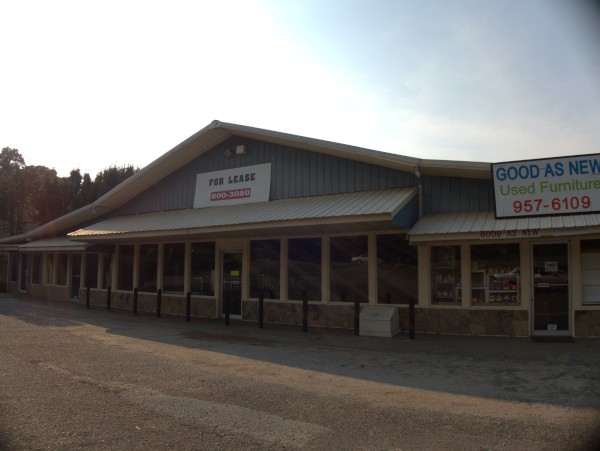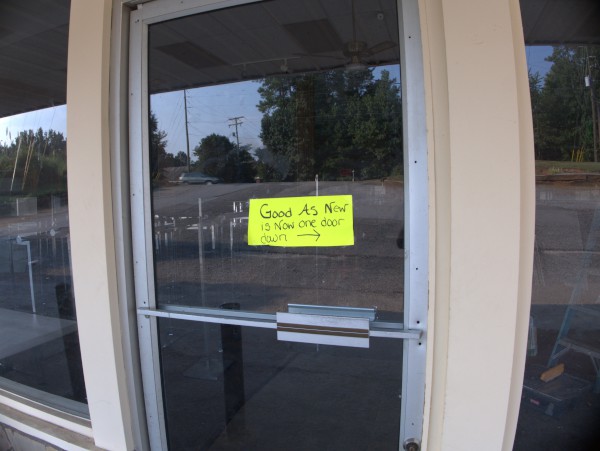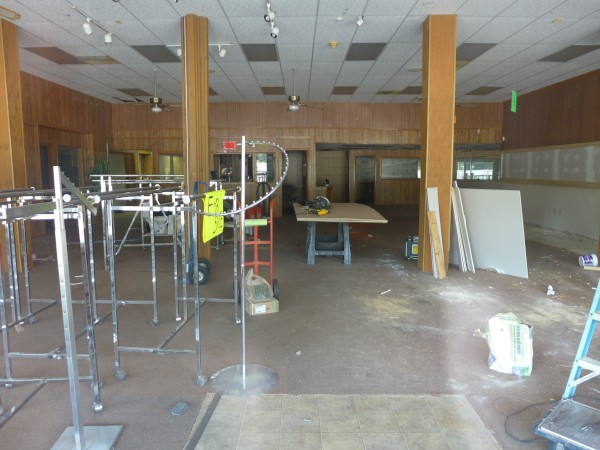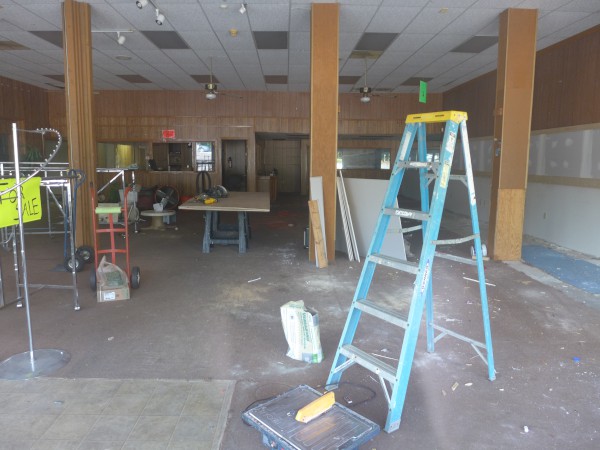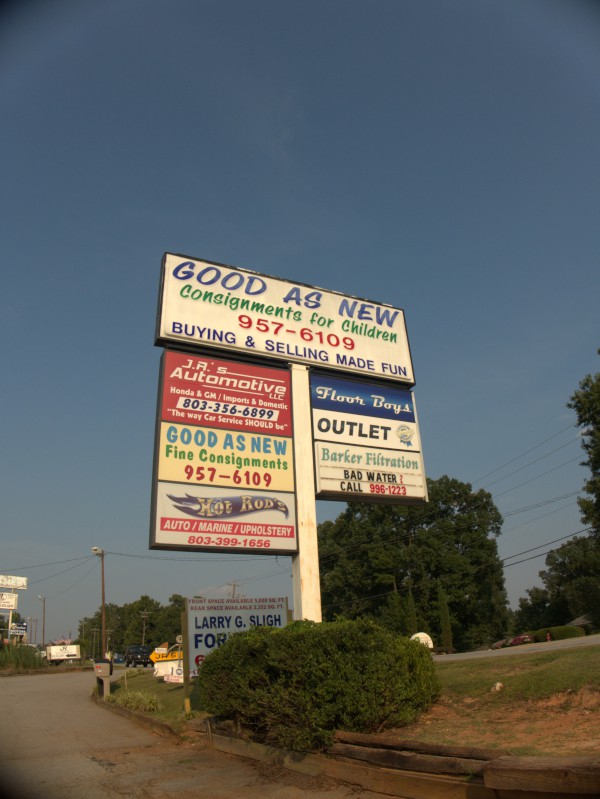 Commenter James notes that the larger part of this Sunset Boulevard building is now for lease.
It appears that this is the result of Good As New Consignments vacating the left suite of the building and consolidating with Good As New Furniture in the right suite.
(Hat tip to commenter James)
Posted at 12:00 am in Uncategorized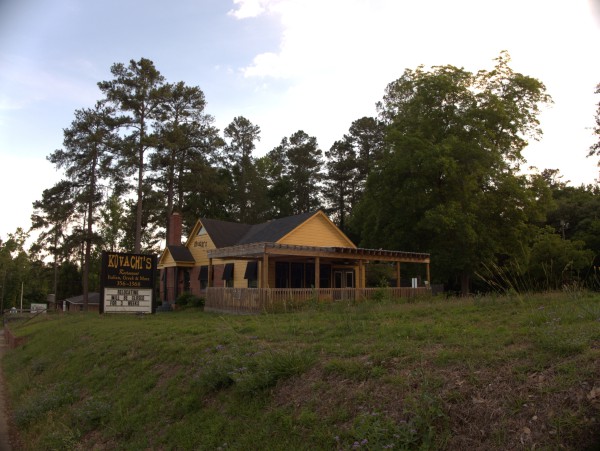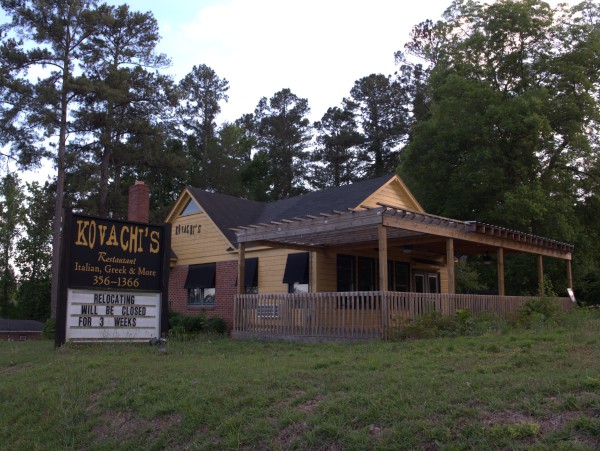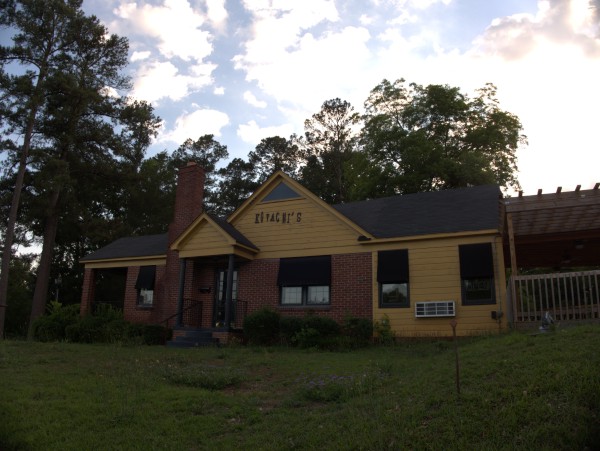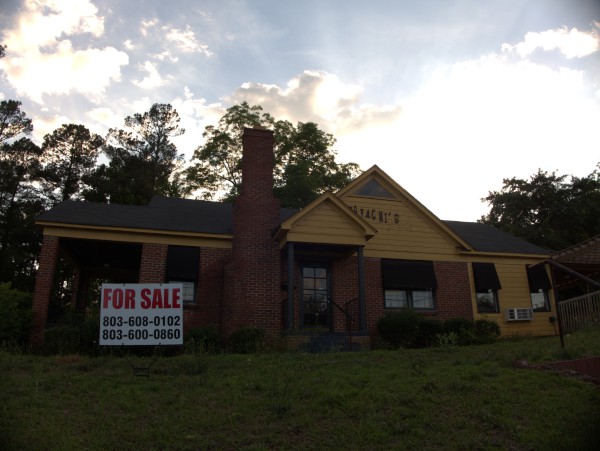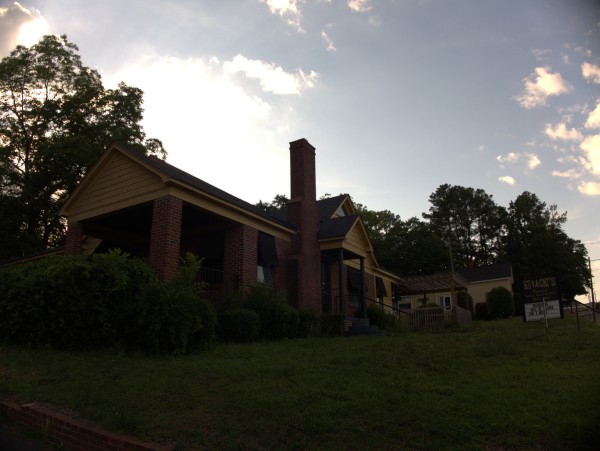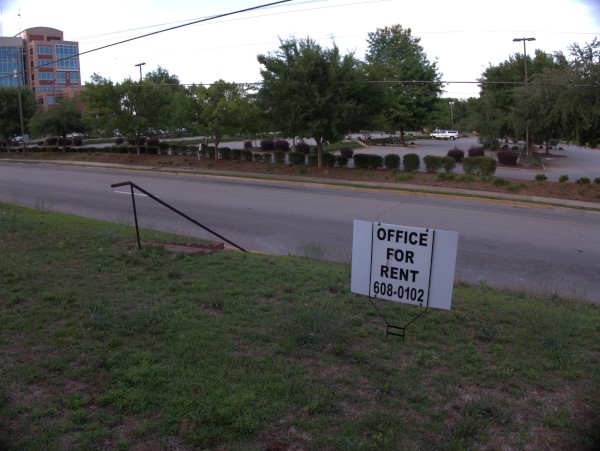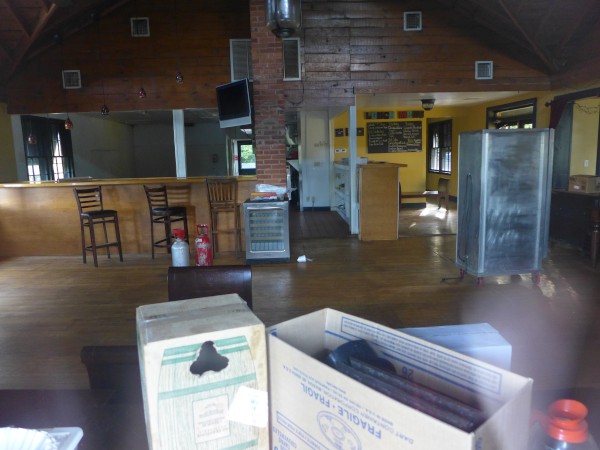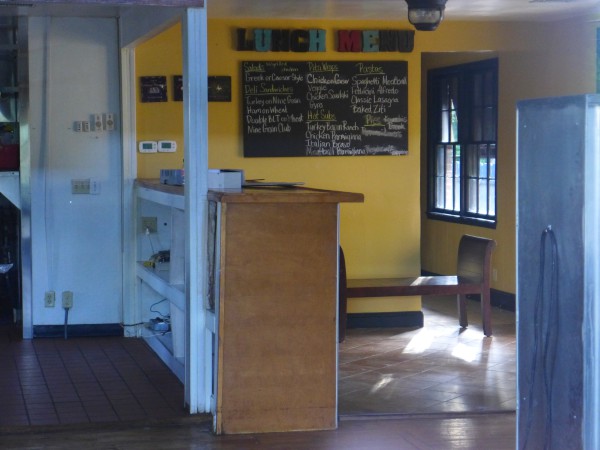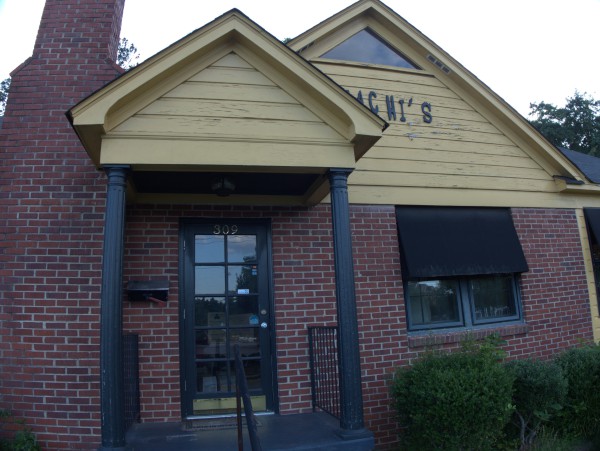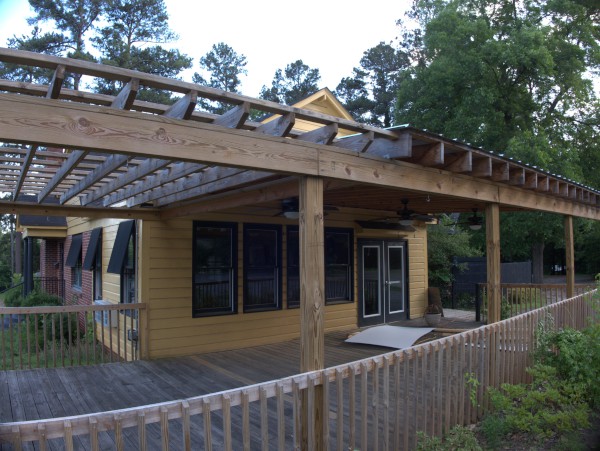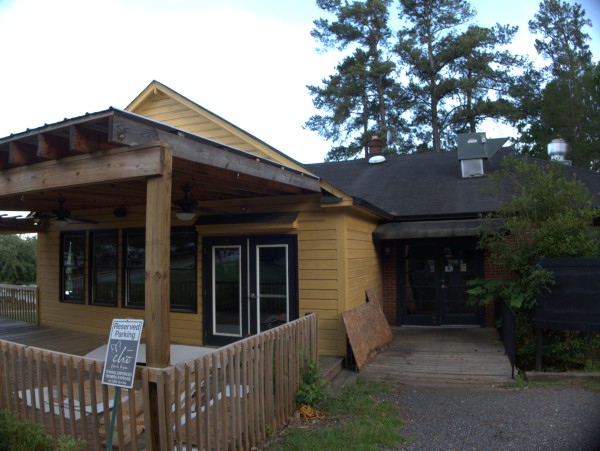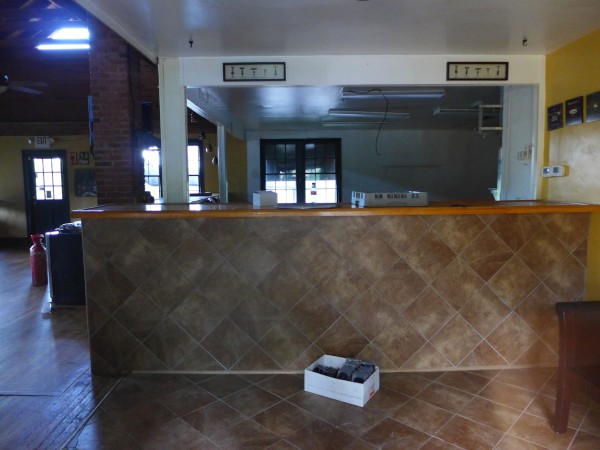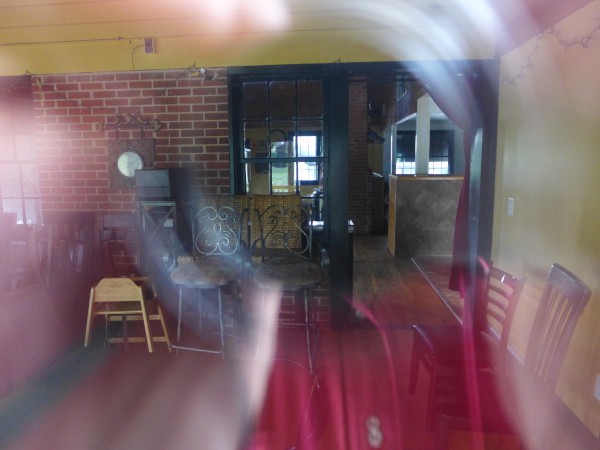 Here's an older house set up as a restaurant on Lexington's South Lake Drive. I try to keep tabs on local pizza, but this one is not really local to me, and I'm afraid I had never heard of it before they closed up shop. The place kind of sits on a little hill, and I think it would have been nice to eat on the deck and look over the comings and goings on the road.
According to their sign, they are moving, but to where is not clear. Commenter Brian notes that the main chef has moved to All Star Pizza Company at 2001 Augusta Road.
(Hat tip to commenter Brian)