Archive for the 'Forest Acres' tag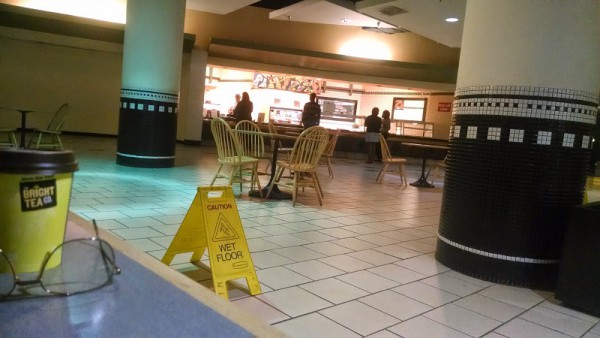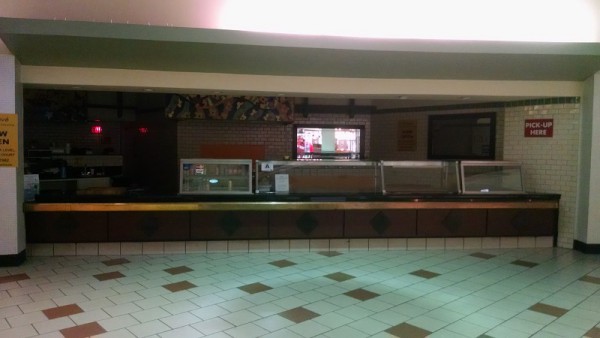 Today's post & pix come from commenter Mr. BO, who says
http://www.relevecafeandcatering.com/

I'm going to miss this one. They served breakfast and lunch. They
specialized in breakfast pastry and eclectic lunches. My favorite was
the Buffalo Chicken Quesadilla. Their burgers were pretty good but they
insisted on using fancy greens for their salads.

It was a Mom & Pop operation (A married couple with perhaps one more
hired help from time to time.) One of their parents took ill so they've
been closed for about a month then decided to pack up to another state
where the parent is located.

Picture # 1 is when they first opened up around a year ago. # 2 is them
closed.
I'll note that Releve's was in the old China Max slot in the food court.
(Hat tip, obviously, to Mr. BO)
Posted at 12:08 am in Uncategorized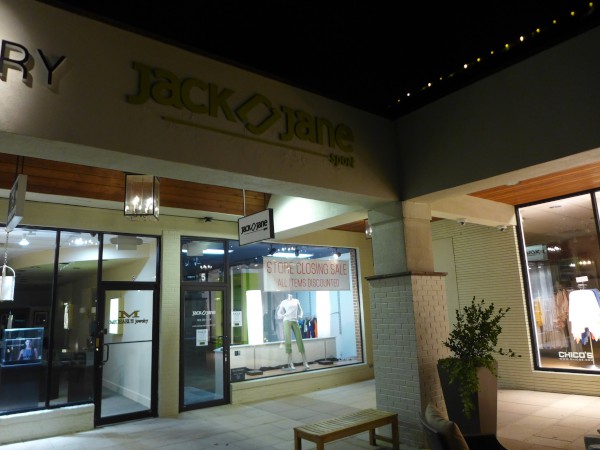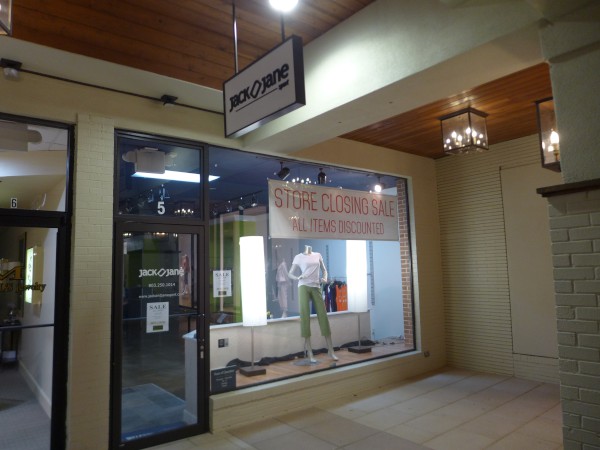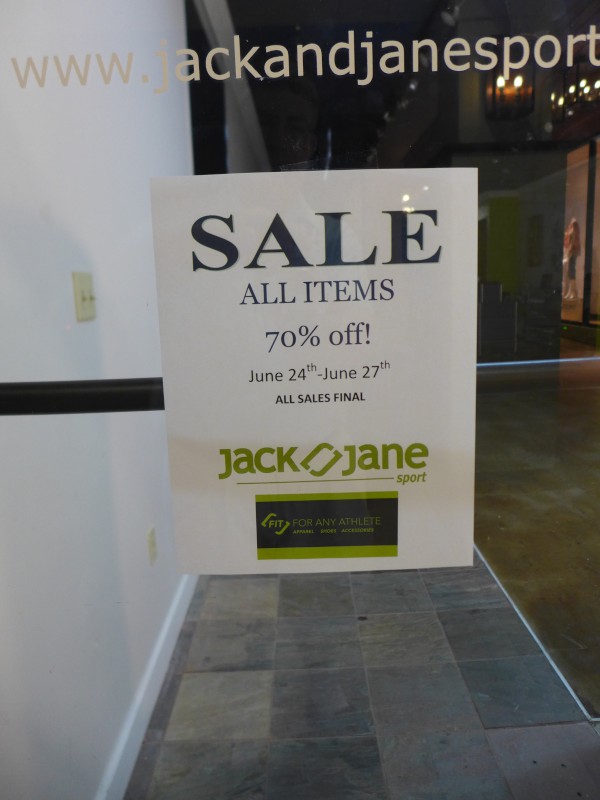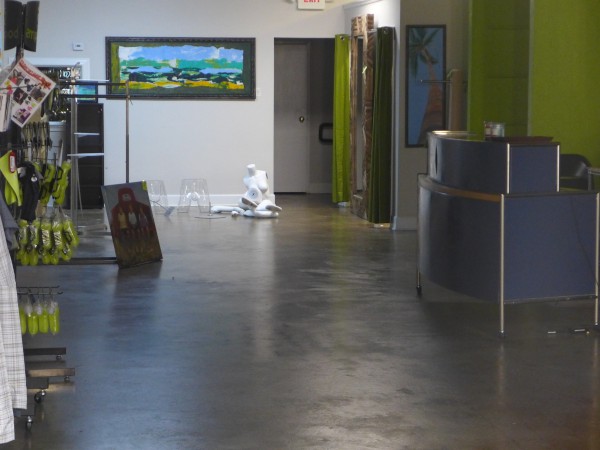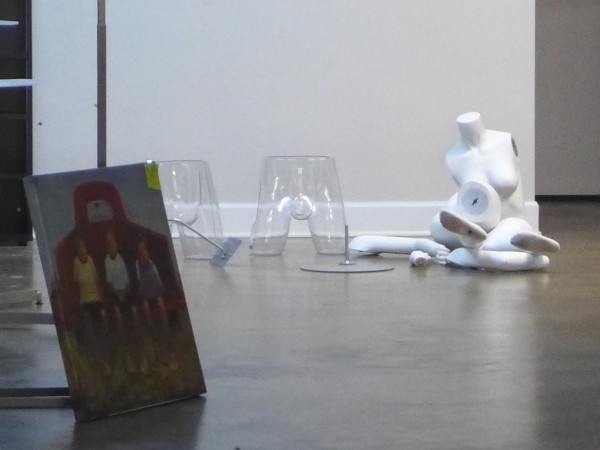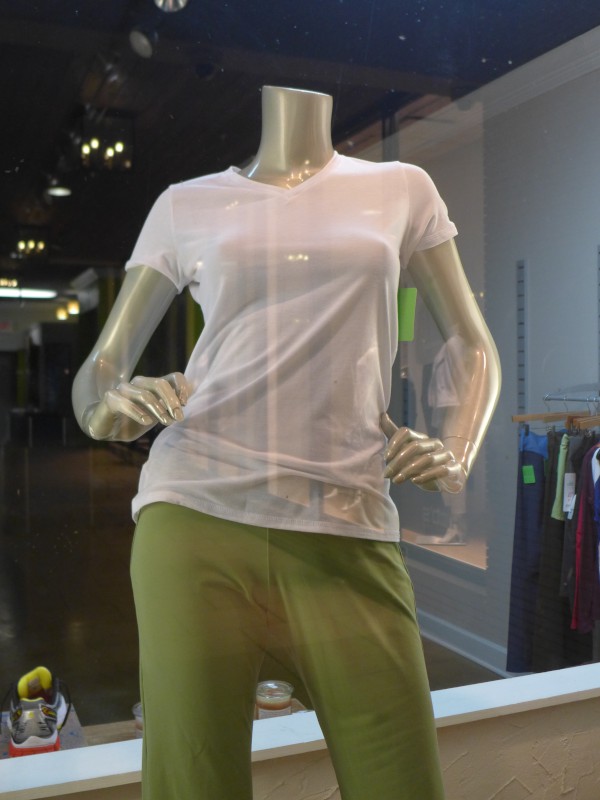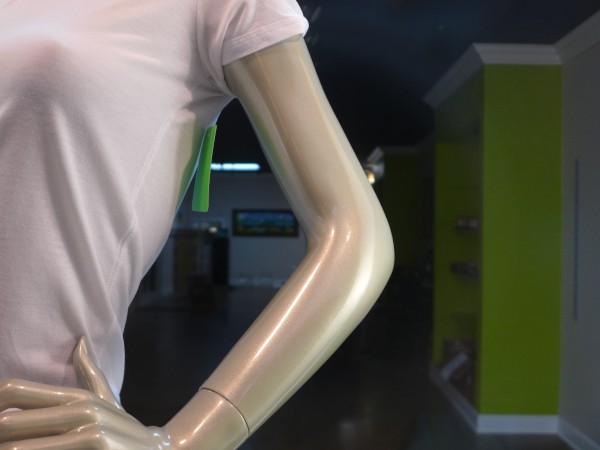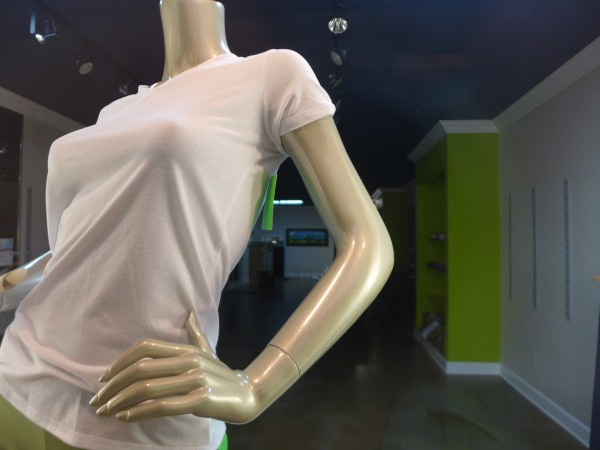 Commenter mamarose notes the upcoming closing of Jack and Jane Sport in Trenholm Plaza.
I have to admit that since I don't like clothes shopping and since nobody has ever mistaken me for someone who does sports, I couldn't place this storefront in my mind and had to drive around the plaza looking for it. In the event, it turns out to be in the suite formerly occupied by La Bag Lady which closed in 2012.
It appears to be chilly in there.
(Hat tip to commenter mamarose)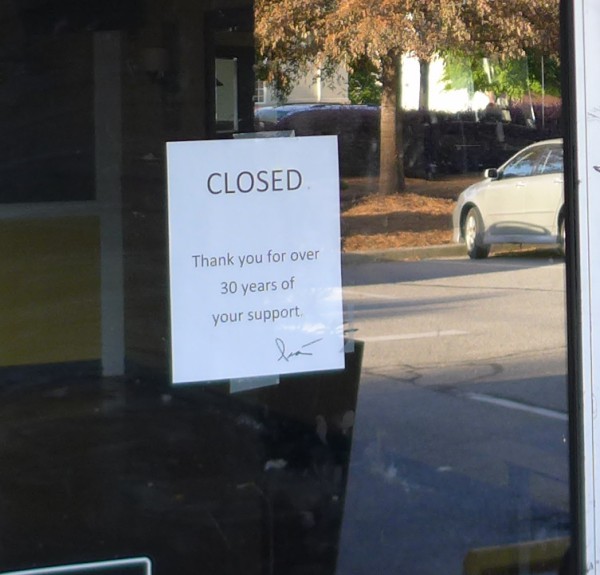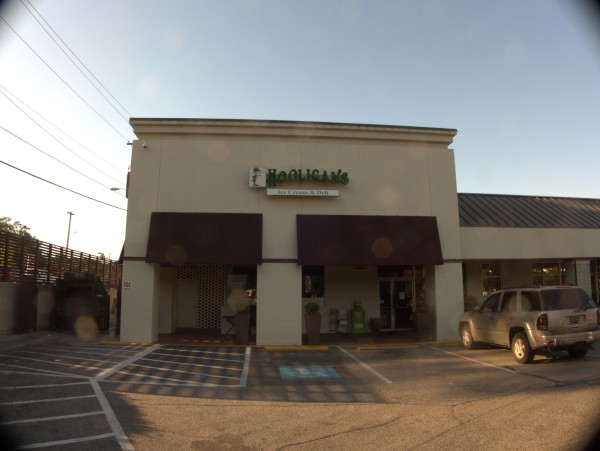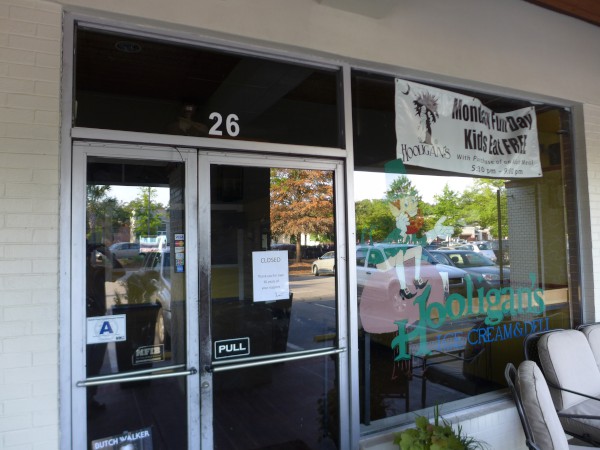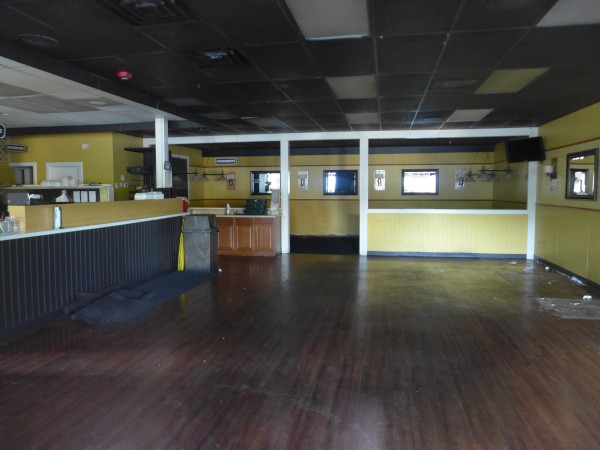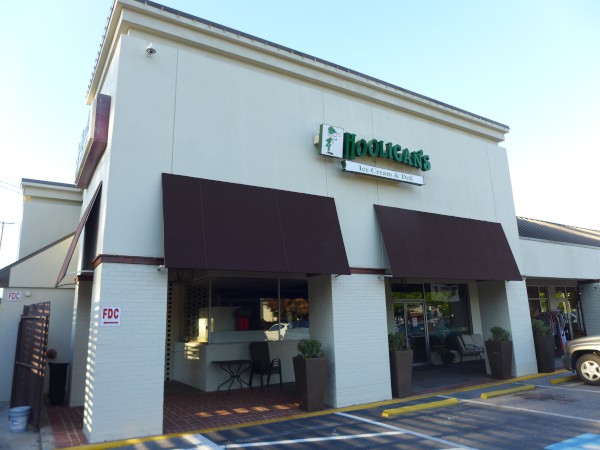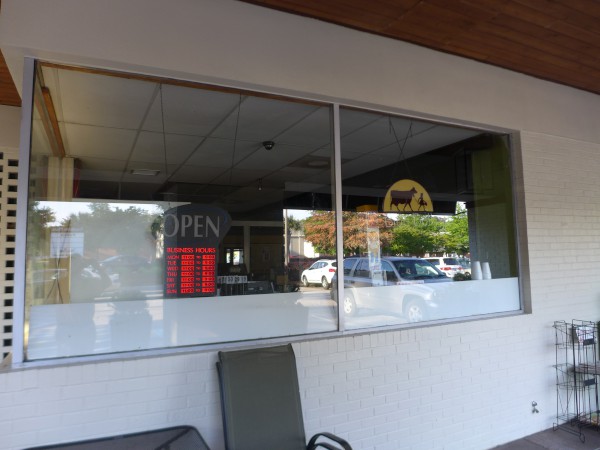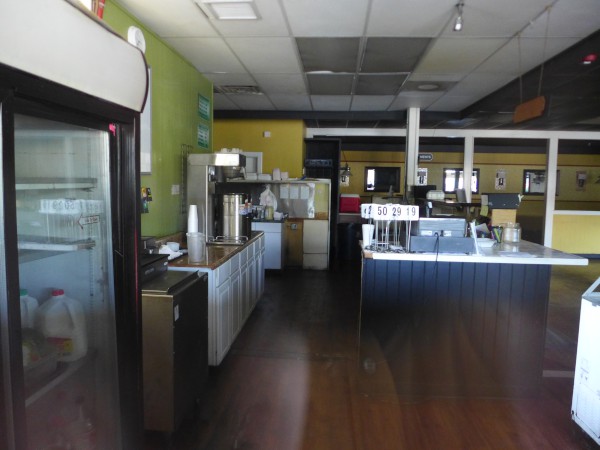 Well, I was sorry to see this. Hooligan's has been a long-time presence at Trenholm Plaza, and has continued the ice cream tradition that started in that location with Edisto Farms Dairy.
I didn't go to Hooligan's that often, but they were dependable, and had excellent ice (the chewy kind) for the drinks. At one time, when my eldest niece was in her terrible twos, Hooligan's was the only place my sister could take her out as it was kid friendly, and cranky-kid friendly.
(Hat tip to commenter mamarose)
Posted at 12:18 am in Uncategorized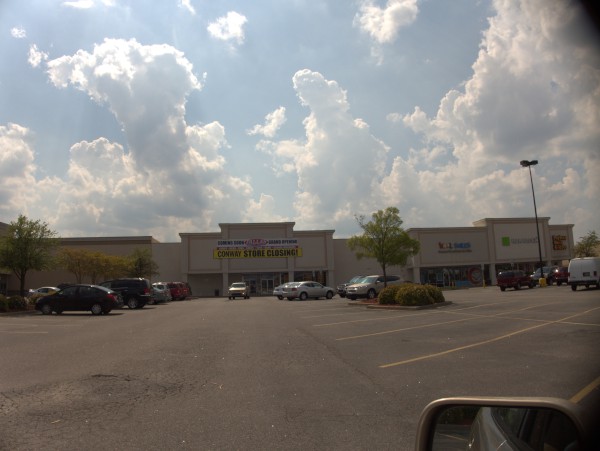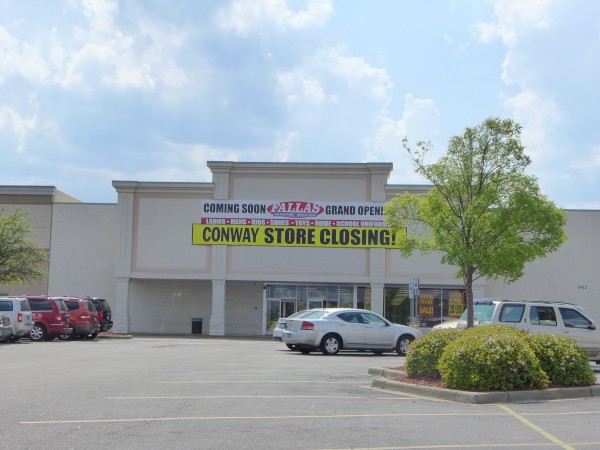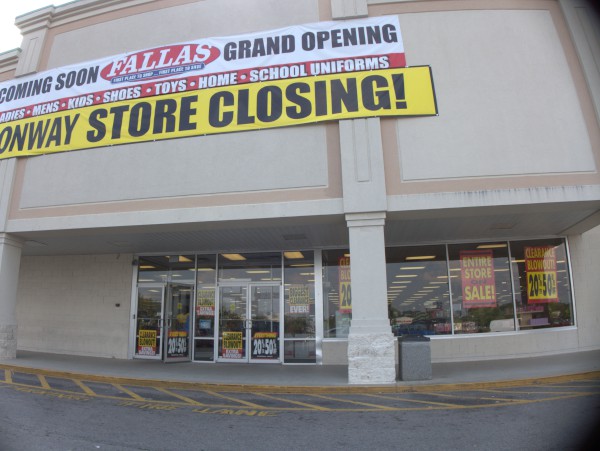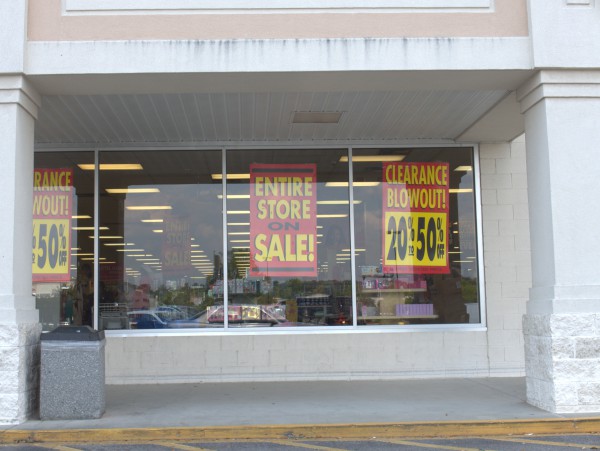 It appears that this may not be so much a closing as a re-branding. Conway Stores was acquired by National Stores in 2014, and National Stores operates the Fallas chain, which explains why the next store is already marqueed while the current store still has the property..
(Hat tip to commenter Sidney)
UPDATE 8 June 2015 -- Fallas is open: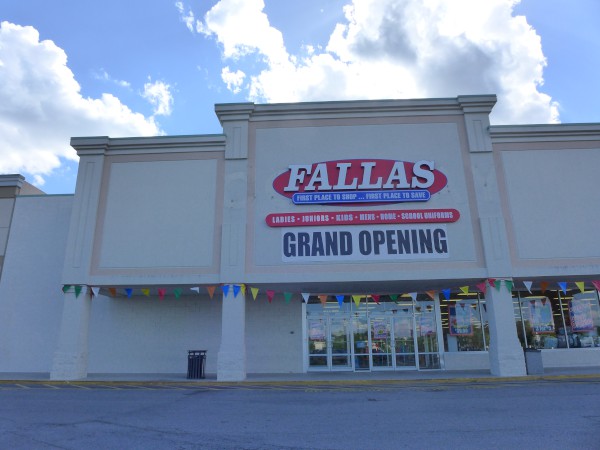 Posted at 12:24 am in Uncategorized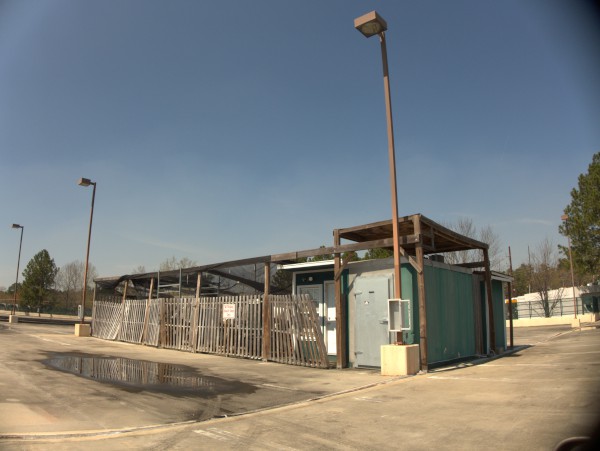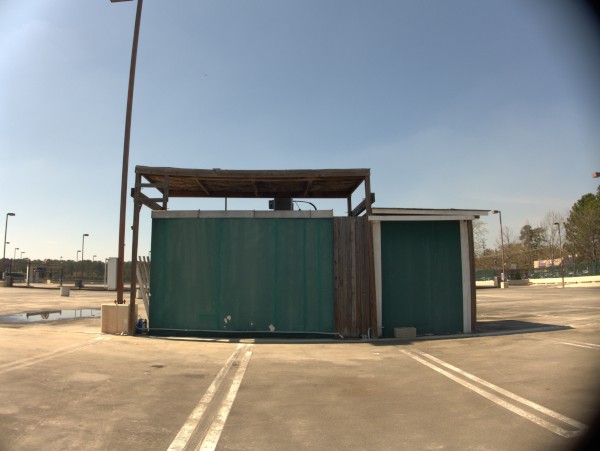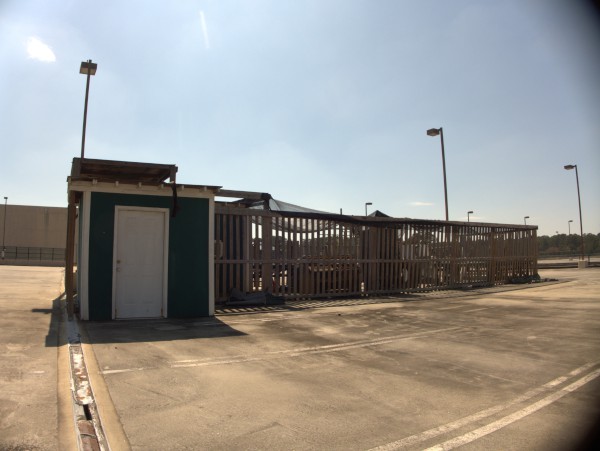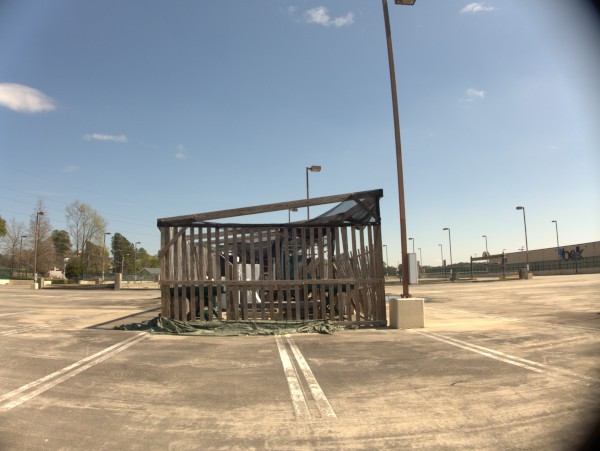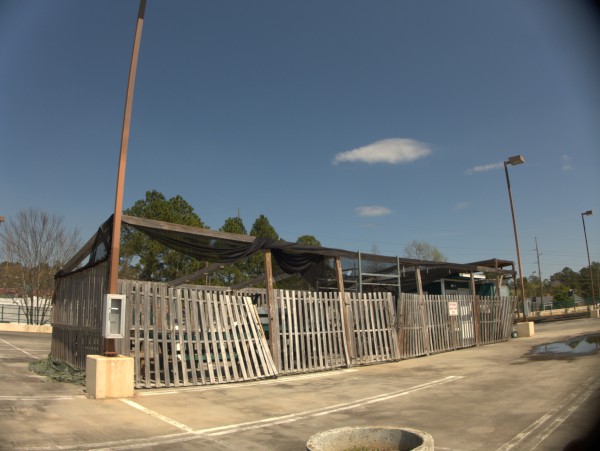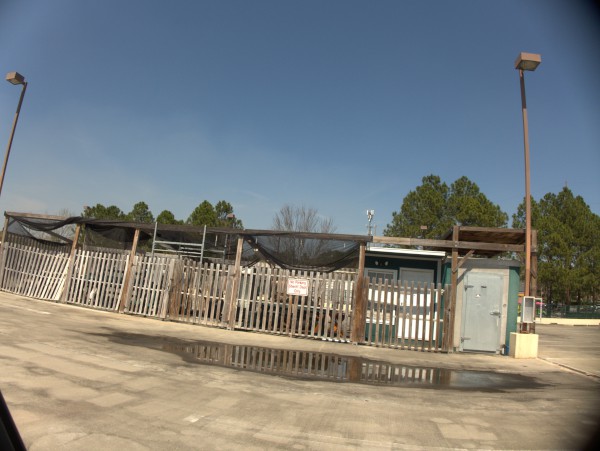 Given that we are several days into Spring at this point, I think it is safe to say that the rooftop garden shop at Richland Mall is not just closed for the season, but is apparently closed for good.
Forest Acres still has several sites for garden supplies including the Ace Hardware nearby in the old Ritz building and the garden shop in the old First Citizen's bank at Forest Lake Shopping Center.
Posted at 12:53 am in Uncategorized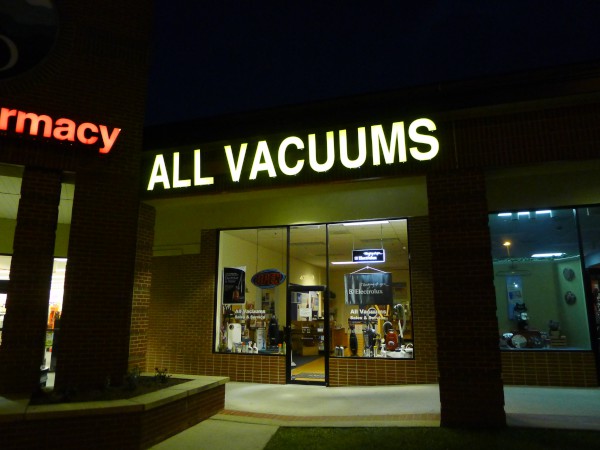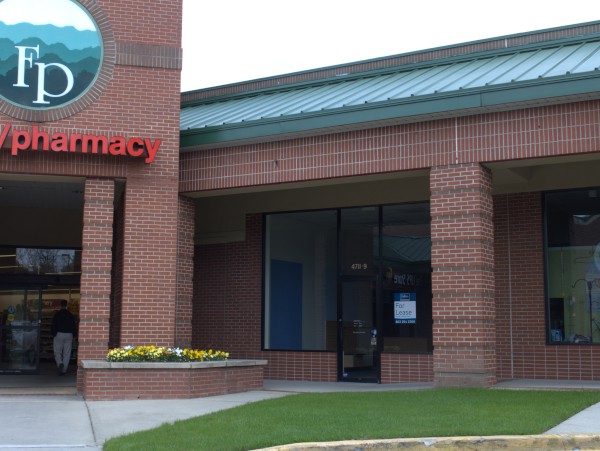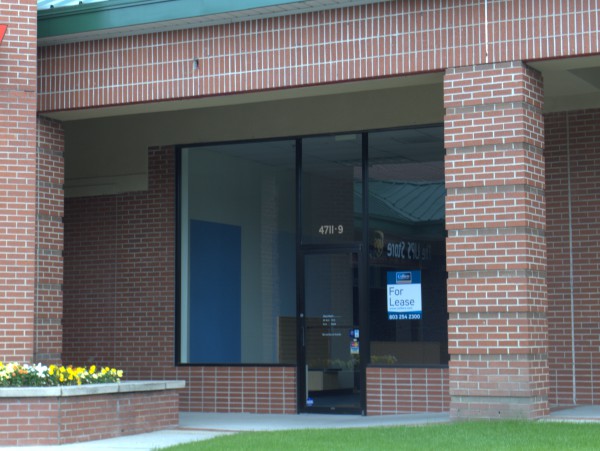 Comenter Patricia Lewis mentions that the Oreck Store has moved from Forest Park on Forest Drive out to Columbiana Mall. Actually, unless they changed the name back, by the time it moved it was All Vacuums, having dropped their all Oreck theme. This was actually at least the second location for the store as I know they moved here from Trenholm Plaza, replacing Ten Thousand Villages.
(Hat tip to commenter Patricia Lewis)
Posted at 1:15 am in Uncategorized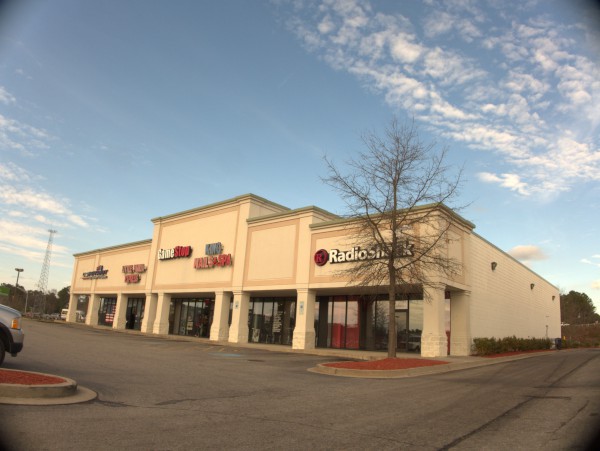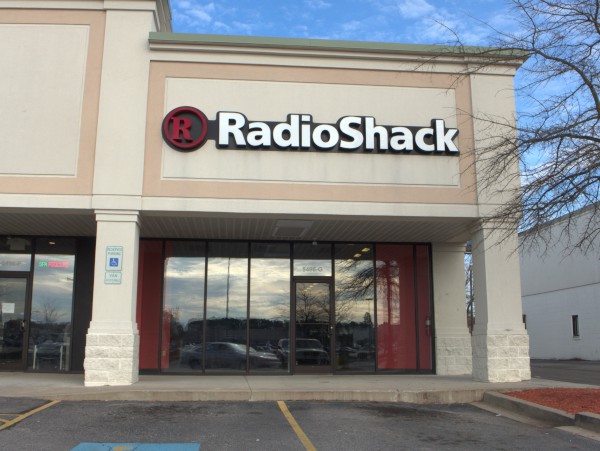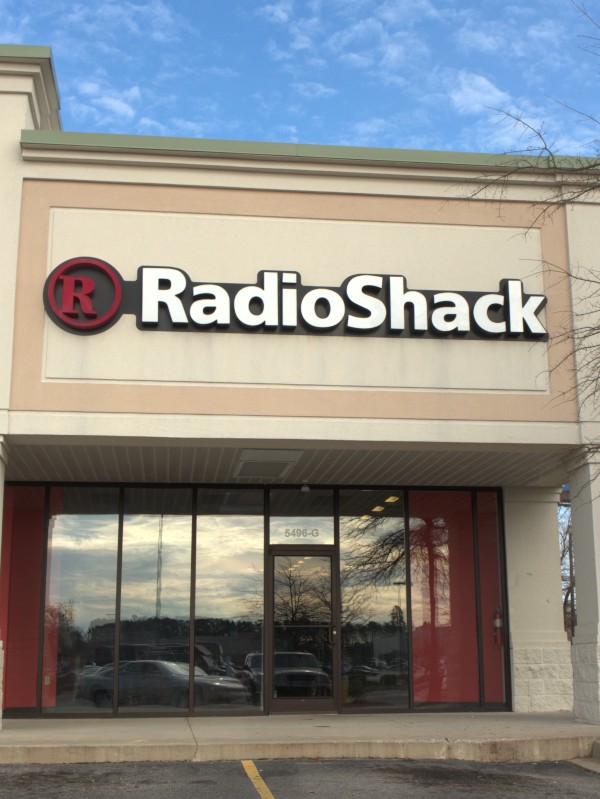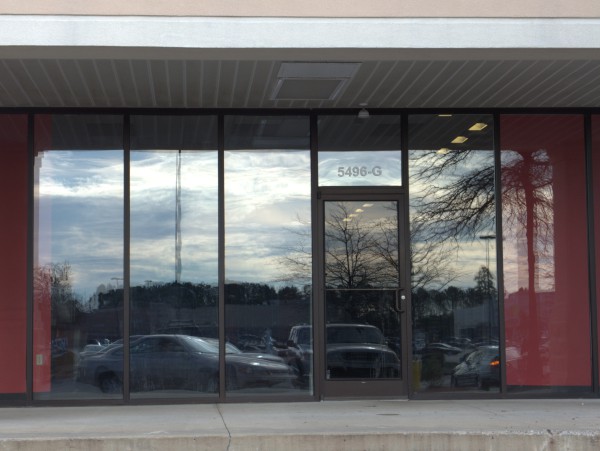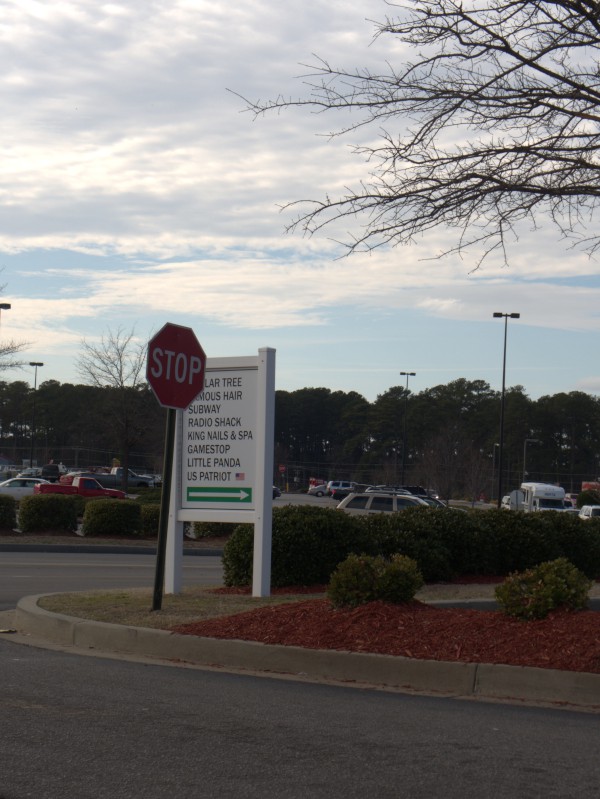 Another day, another Radio Shack. Sic transit gloria mundi.
This one is in the Wal Mart plaza at Forest & I-77, and is I believe the same operating unit that was originally in a free-standing building near the current Forest Drive Rite Aid and then in Trenholm Plaza. If so, this is the Radio Shack that I historically cut my teeth at. I used to take tubes to be tested at the freestanding location all the time, and bought (or talked my parents into buying) a number of hobby kits there. Later, I was a member of the Battery Of The Month club at the Trenholm Plaza location, and got what I call my "lucky" screwdrivers as a free BOTM gift there. ('Lucky' in that I've had them for over 30 years now, and have never lost or broken them -- yet). I remember I used to manage my BOTM days so that I could get one battery on the last day of a month, and then the next day, get another on the first day of the next month. [This was important since, a) it always took at least two batteries to do anything, and b) I never had any money]
I don't believe I ever actually went into this store after it moved to the current location. By that time, I was living out of town, had enough money to buy batteries, and had bid adieu to vacuum tubes.

(Hat tip to commenter Andrew)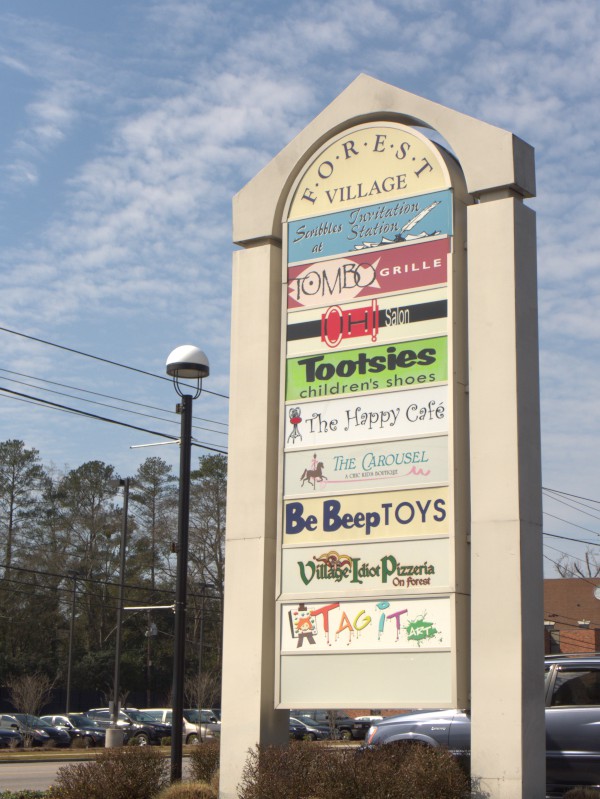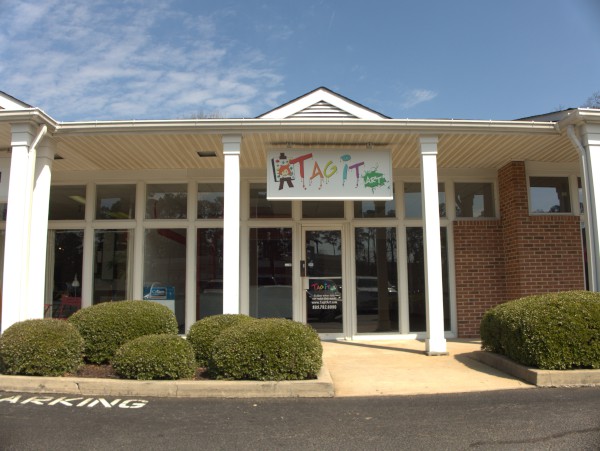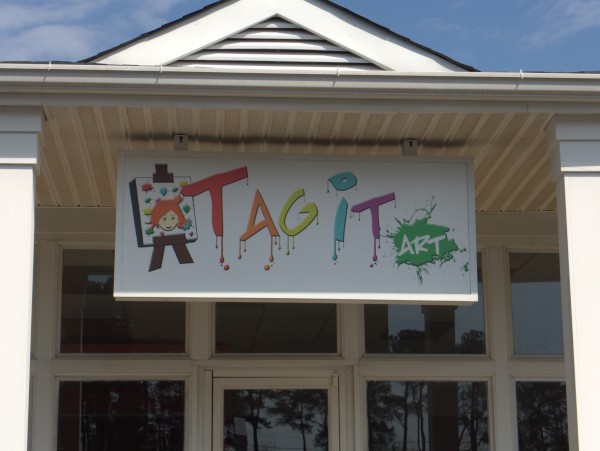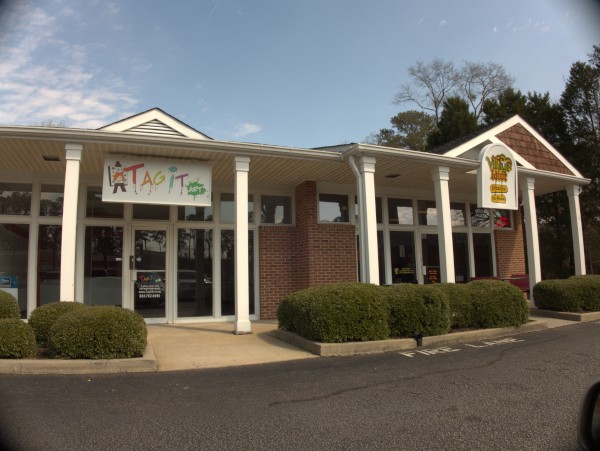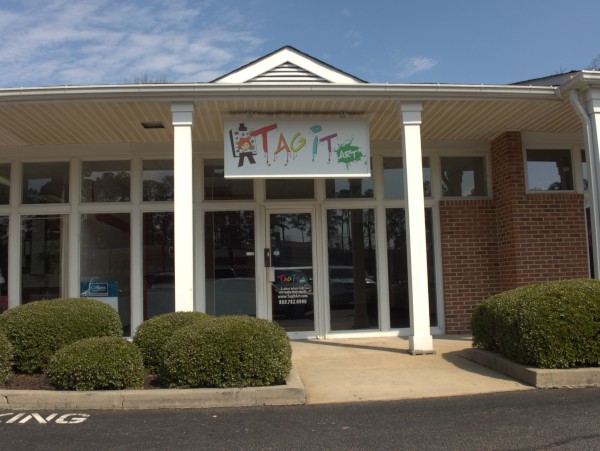 Kids' art studio, Tag It Art closed on 9 January 2015. You can see the classy farewell message here.
Forest Village is the little two-strip plaza that I still think of as the home of The Happy Bookseller though The Happy Cafe now occupies that spot.
(Hat tip to my sister)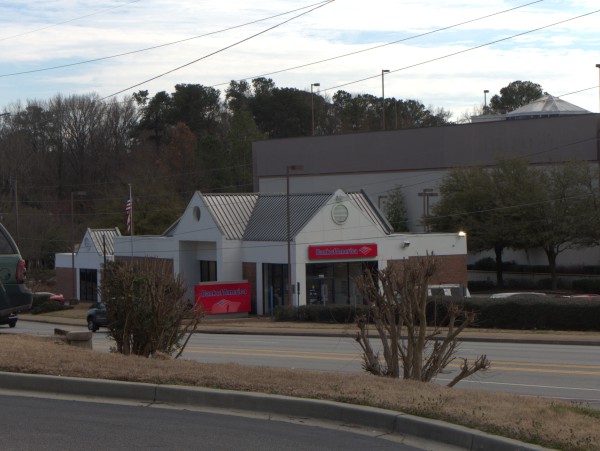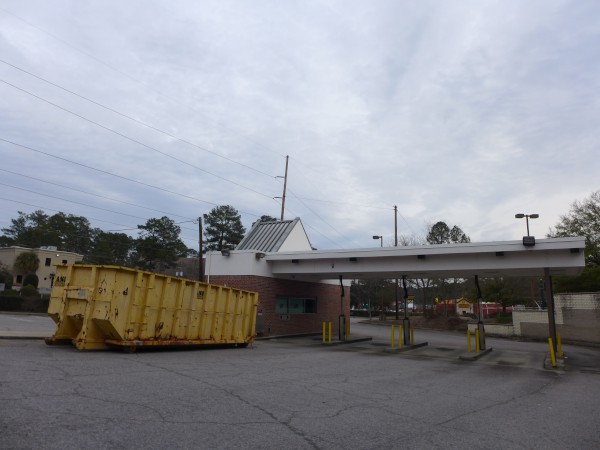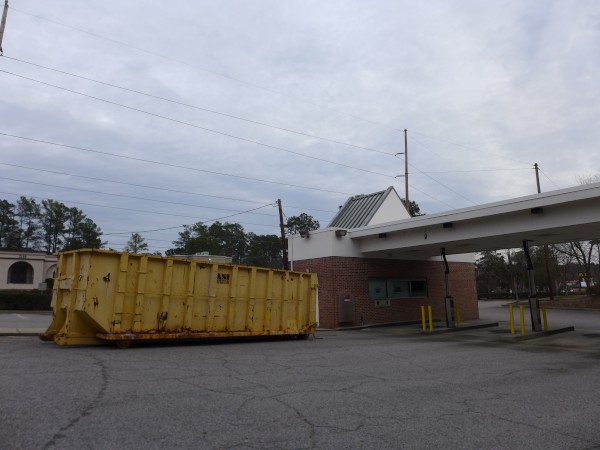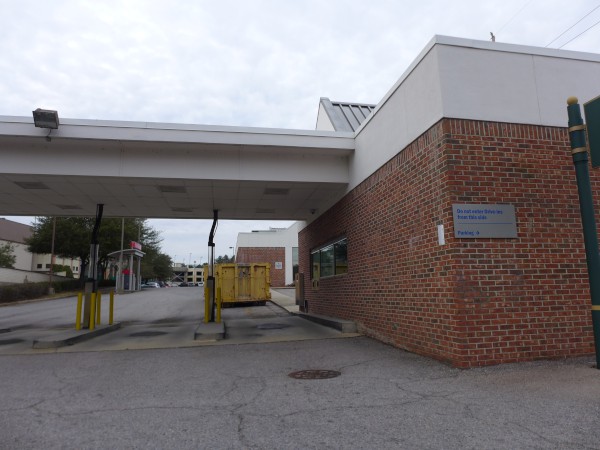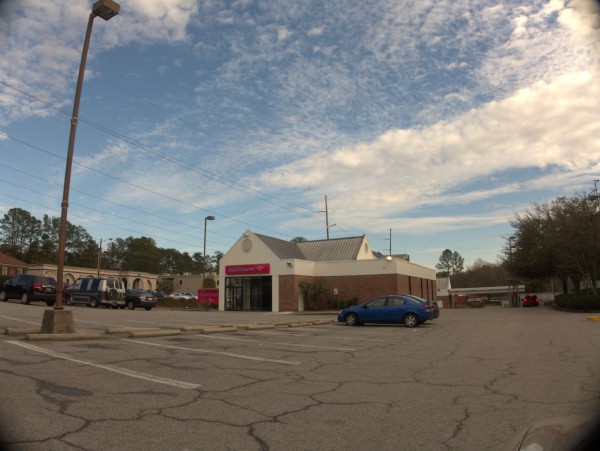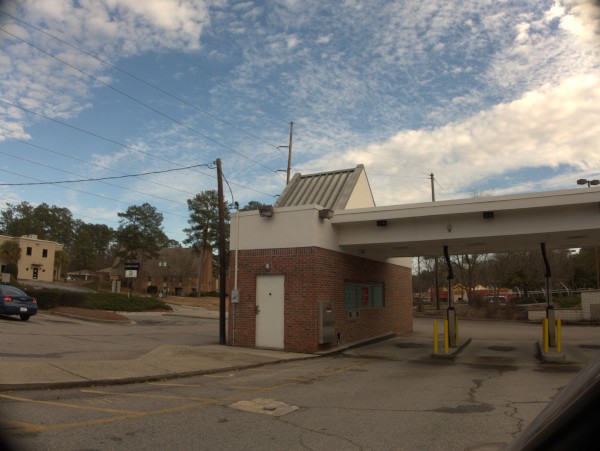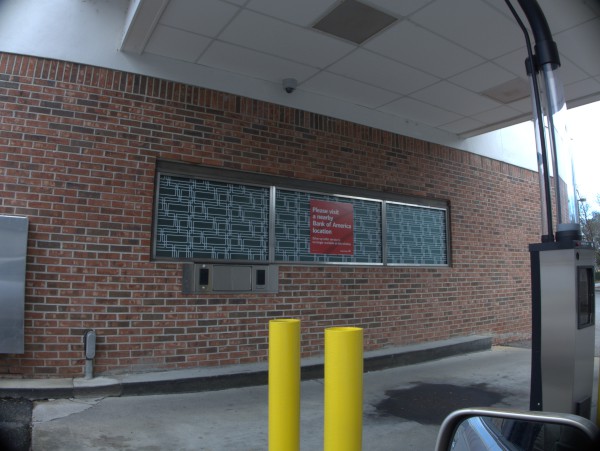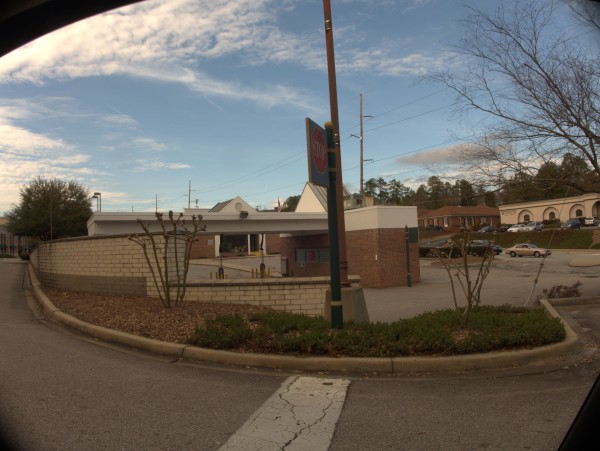 I noticed the other week something going on at the Richland Mall Bank Of America, with a dumpster pulled up to the drive-through. This week it is apparent that the drive-through has been closed. I guess it was a bit awkward having an unconnected outbuilding for the tellers, and perhaps even a security issue. At any rate, I believe the Trenholm Plaza branch is now the next closest drive-through.
Posted at 1:19 am in Uncategorized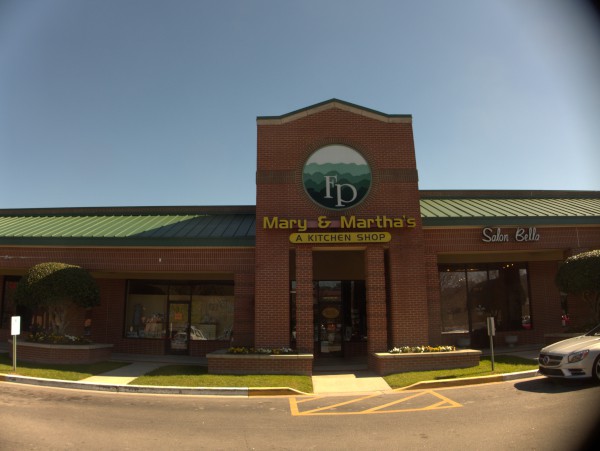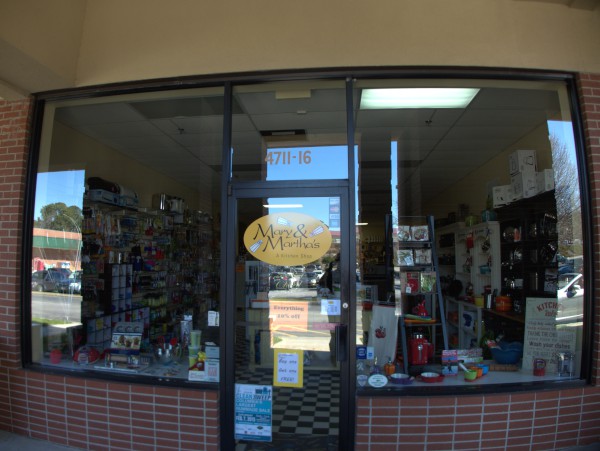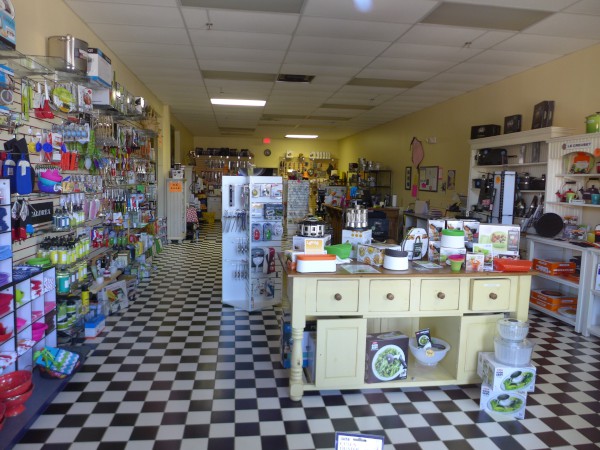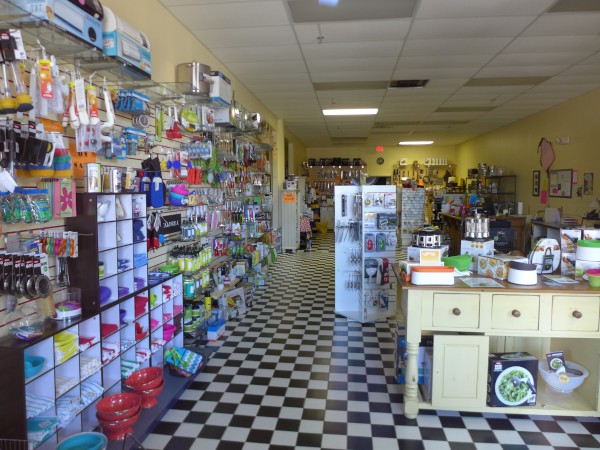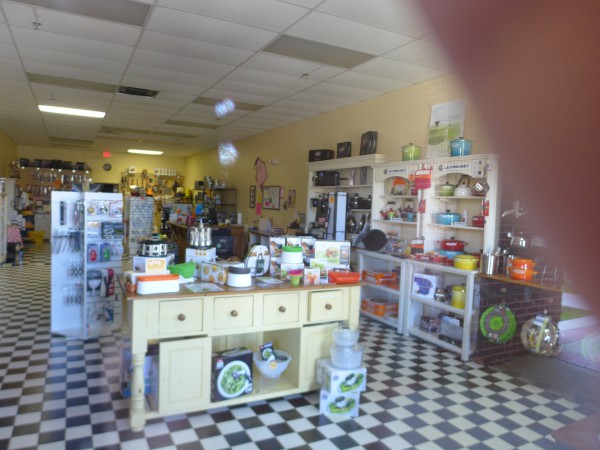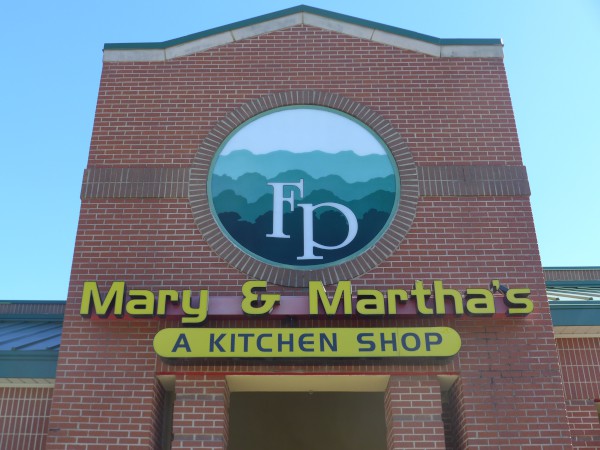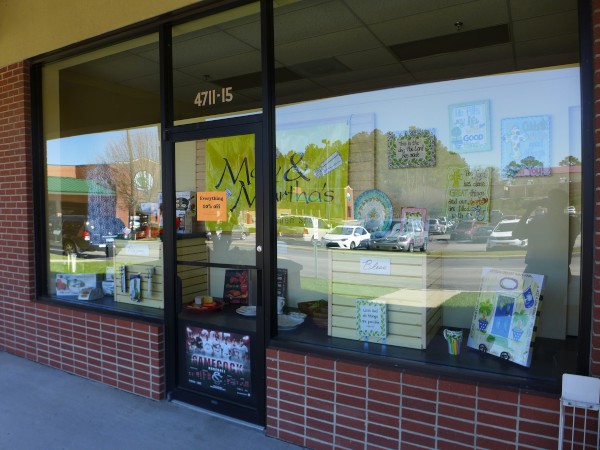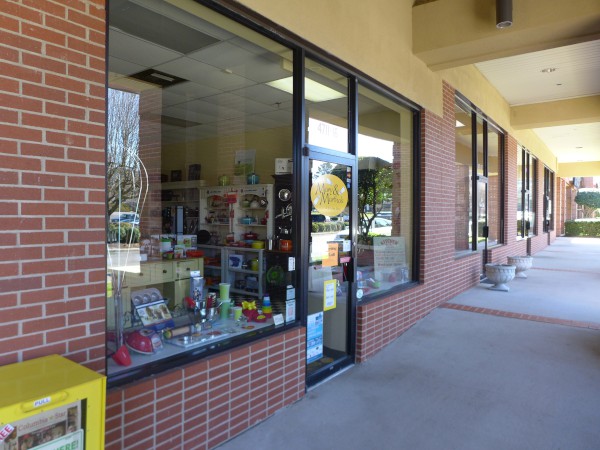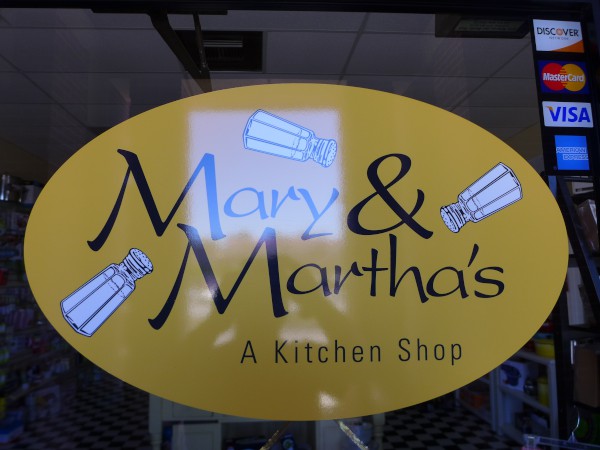 Mary & Martha's in Forest Park is closing shop in the coming weeks. The State Reports:

Owner Beverley Tuller has started a liquidation sale to sell most of the items as she prepares to close the shop in March if she can't sell it first.

"I've had a couple of nibbles, but nothing has really panned out yet," Tuller said of a potential buyer, adding she will keep the store open longer if she has a contract in place to allow for a smooth transition.
Given the above, I'm not exactly sure where the name of the shop comes from, but I have been in there several times. As I recall, I bought a double-boiler, and an apple peeling machine (that worked better than I expected). It's not the kind of place a guy like me needs often, but always a nice option to have when I *do* need it.