Archive for the 'landmark' tag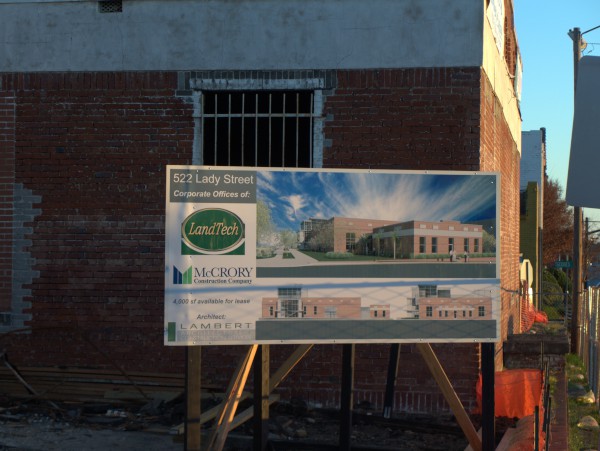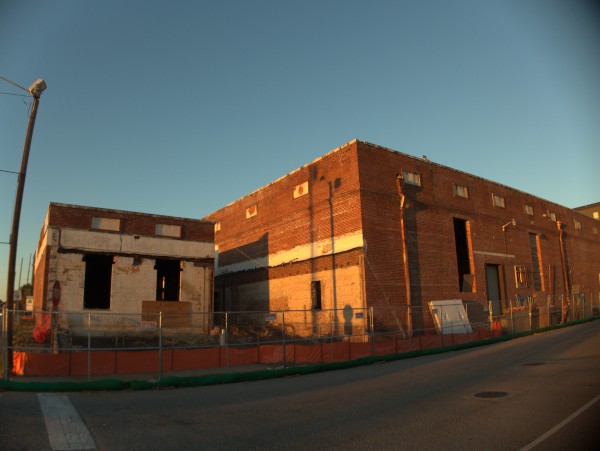 These pictures are from 30 November 2014, so the site has probably changed a good bit by now, but that was when I noticed these nice old brick buildings on Lady Street adjacent to Trustus were being gutted for renovation.
Here is what the City has to say about the project:
February 2014
DESIGN/DEVELOPMENT REVIEW COMMISSION
DESIGN REVIEW DISTRICT
EVALUATION SHEET
Case # 6

ADDRESS:
522 Lady Street

APPLICANT:
Scott Lambert, architect/agent

TAX MAP REFERENCE: TMS# 08912-05-01

USE OF PROPERTY:
Commercial

REVIEW DISTRICT:
W. Gervais Historic Commercial District/City Center

NATURE OF REQUEST: Request Certificate of Design Approval for exterior
changes and preliminary certification for the Bailey Bill

FINDINGS/COMMENTS:

Very typical of the warehouse district in which it was built, this is a
simple one-story brick building used for warehouse and office purposes
over the years. It has been heavily altered during this time, with
original window openings bricked in and concrete block additions at the
front of the building on Huger Street and a later small brick addition
at the rear of the building. There are no original windows or doors
intact. Still, it is reminiscent of the architecture and original uses
of buildings in the historic district and is one of the few extant
buildings from the time period along Huger Street.

This was originally built in 1926; its original occupant was the Jeff
Hunt Machinery Company which maintained a business at this address for
30 years. The Crane Company followed for a brief period but the
Columbia Cigar and Candy Company acquired the building by 1965 and kept
its business there until 1997.

The plans are to rehabilitate the building for office use,
re-establishing some of the original openings and removing less
sensitive additions from the building. Additionally, a new entry is
proposed on the Lady Street side. As all four sides of this building
are visible from a public right of way, each elevation is discussed and
reviewed below
Here and here is a bit from the architect.
And here is a bit from the construction company.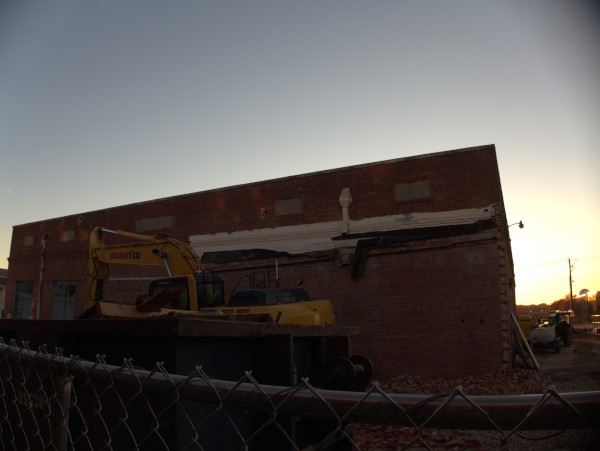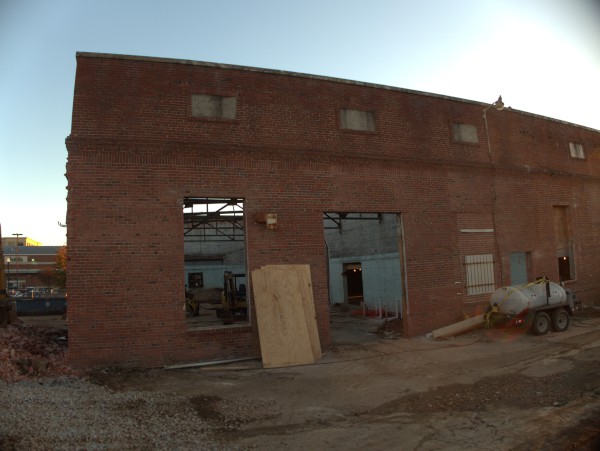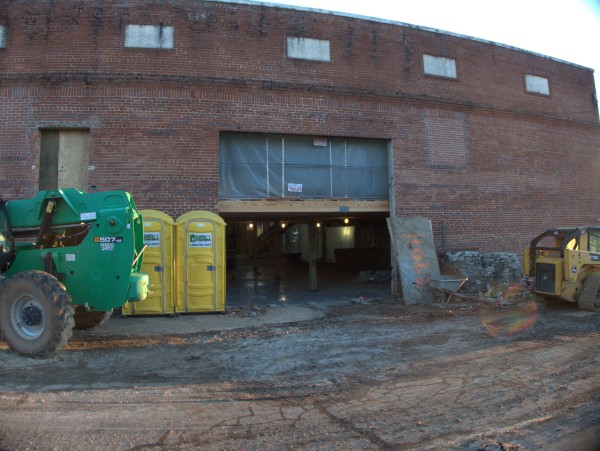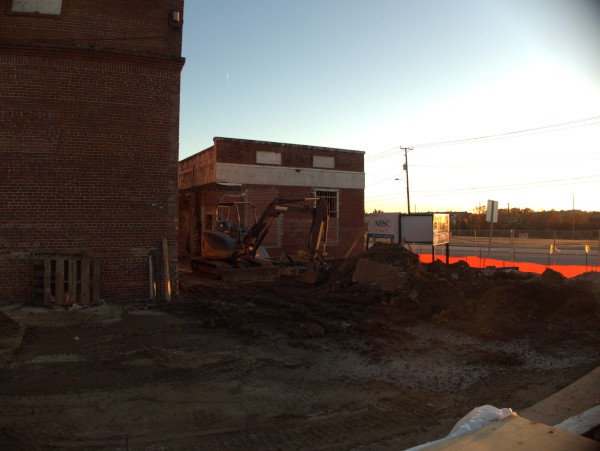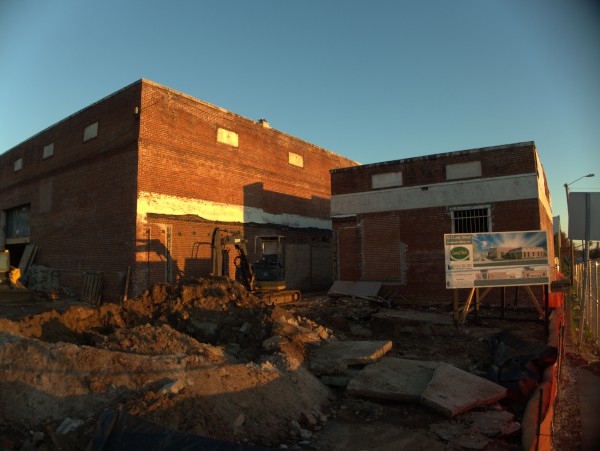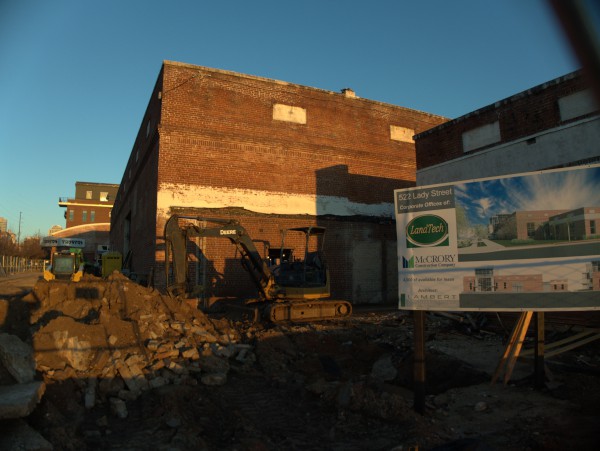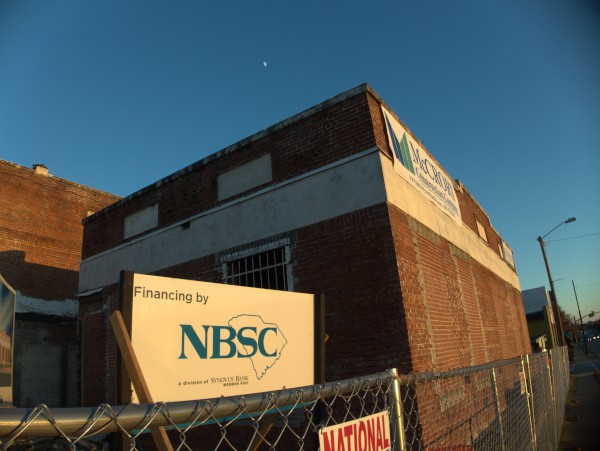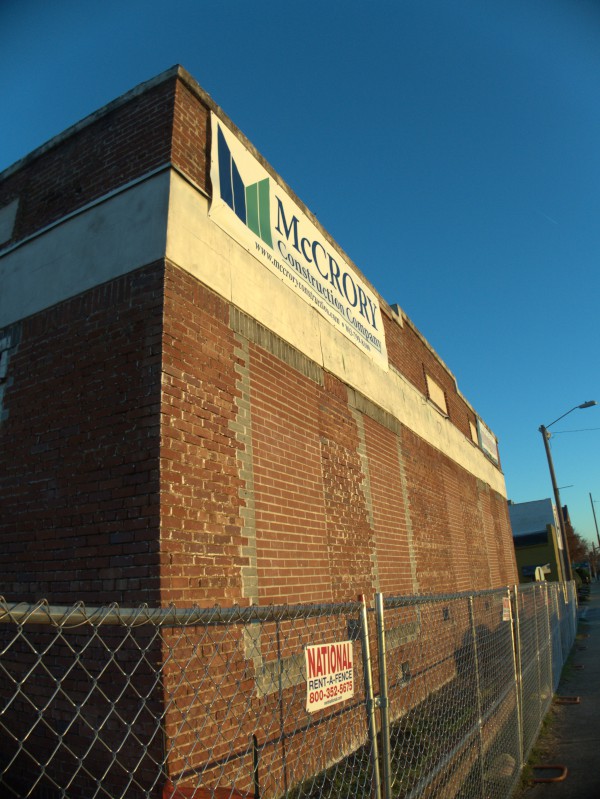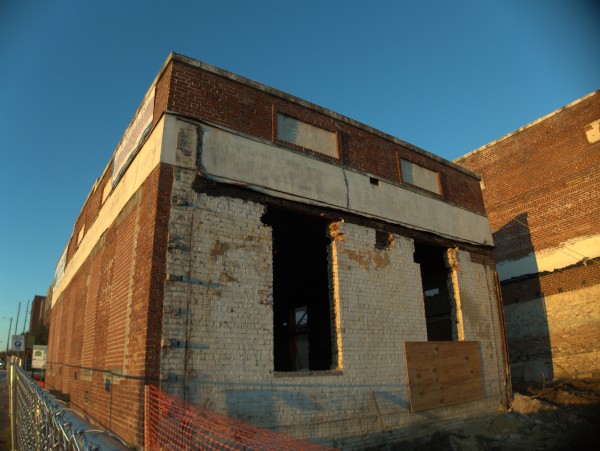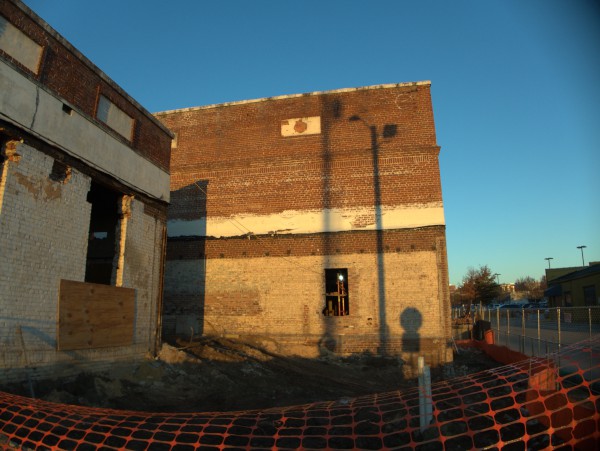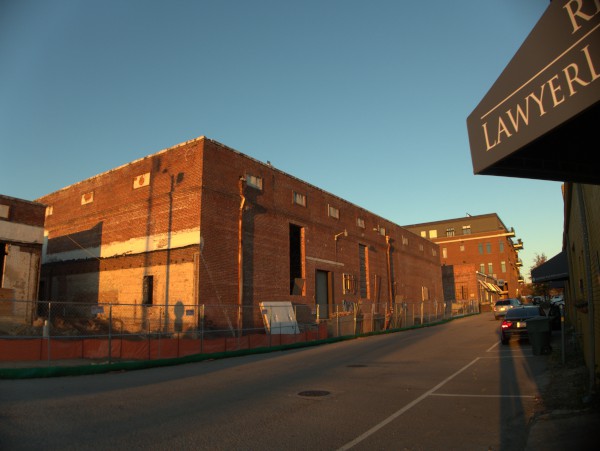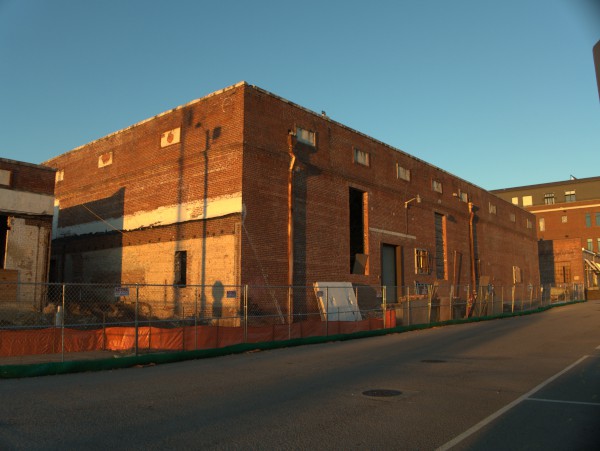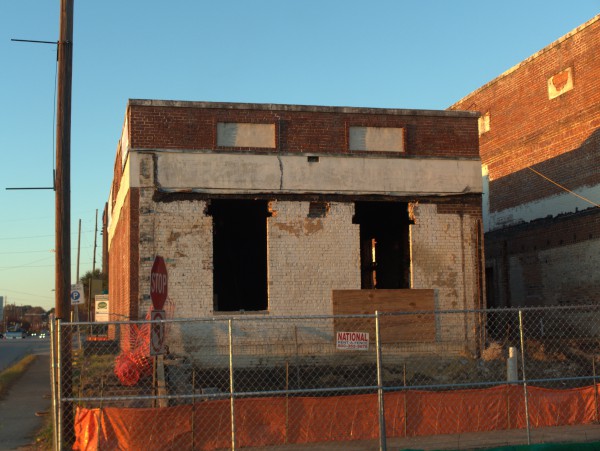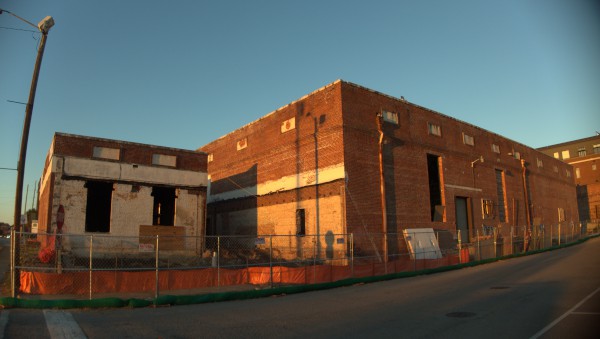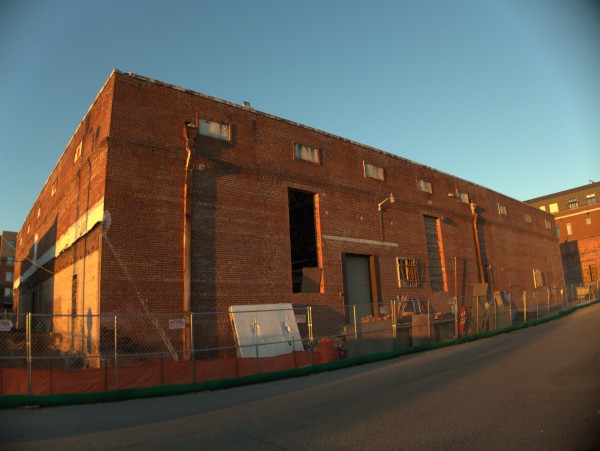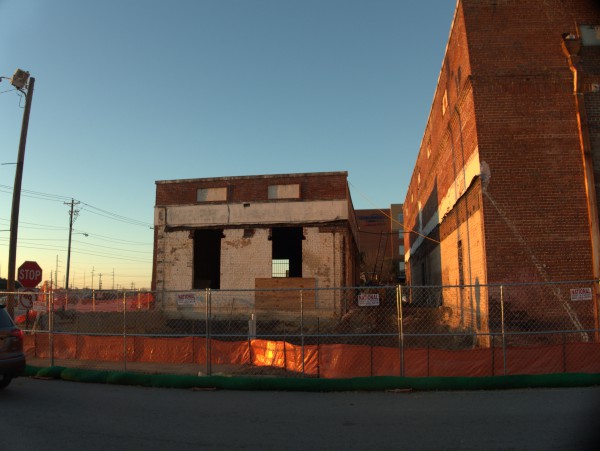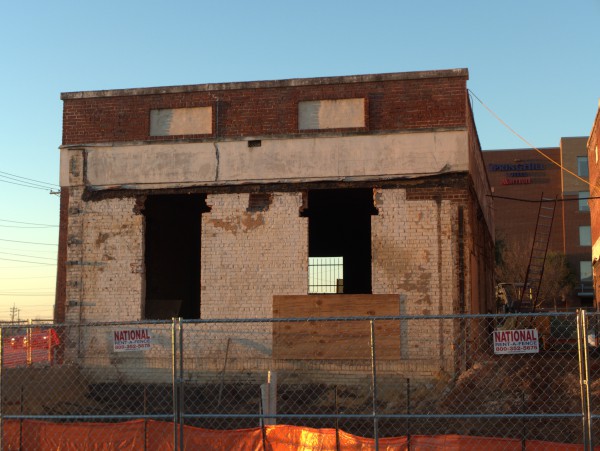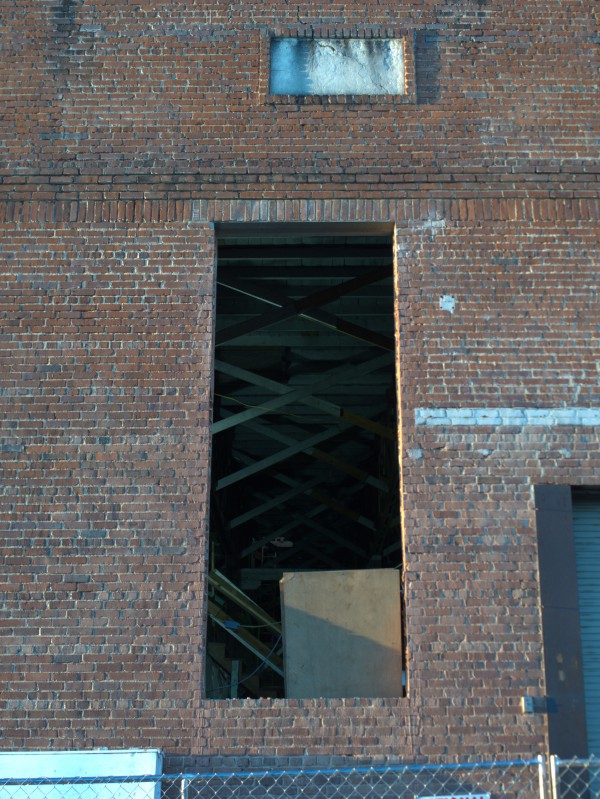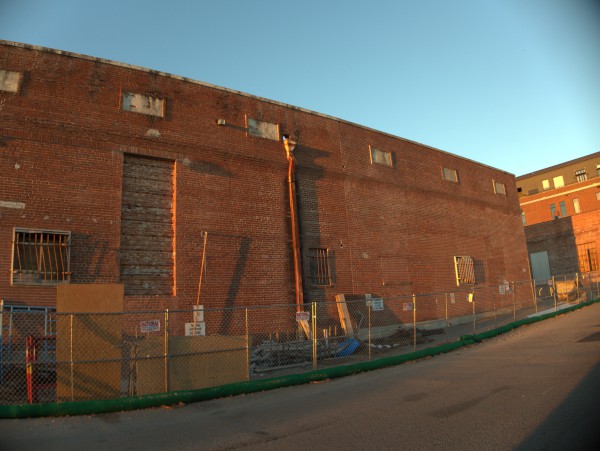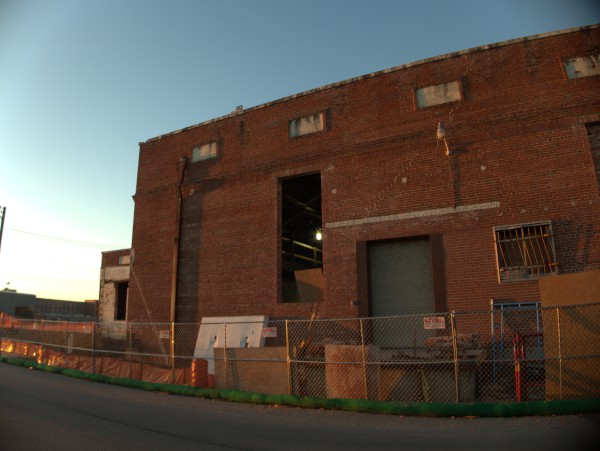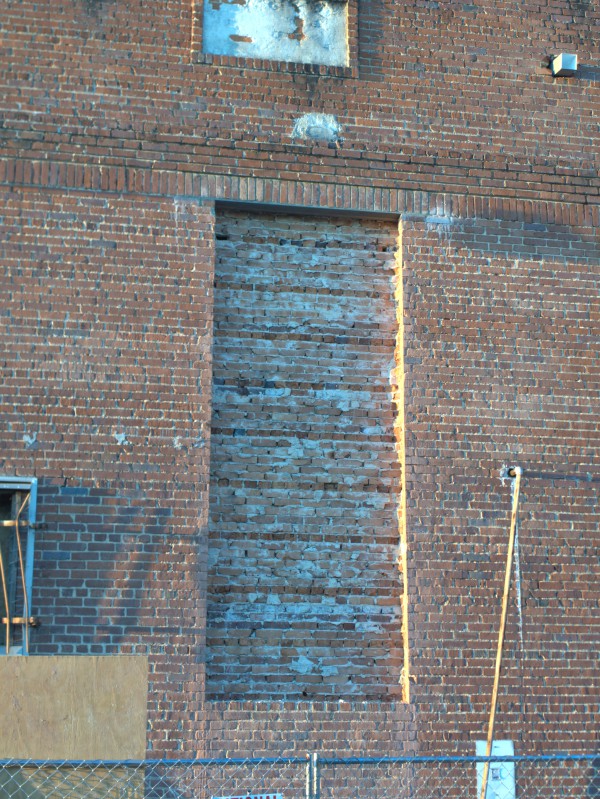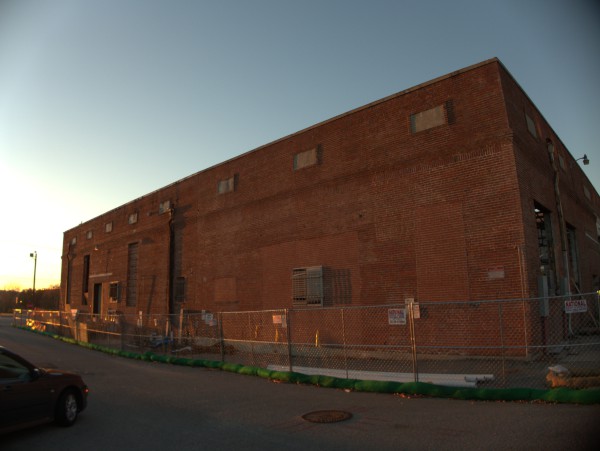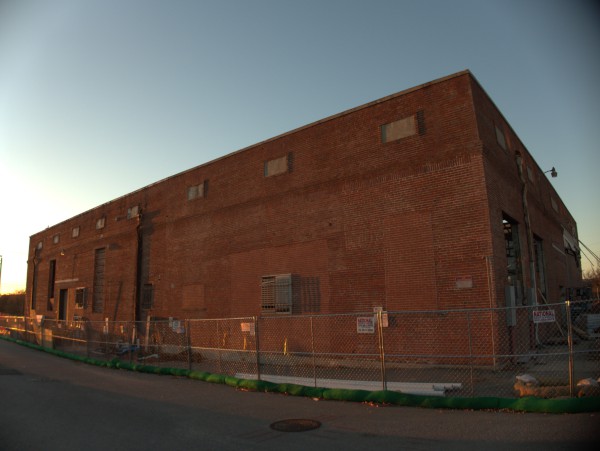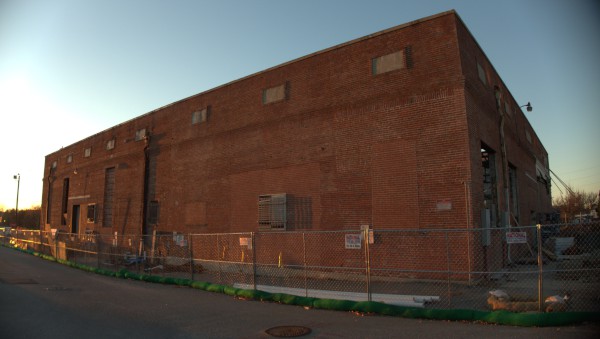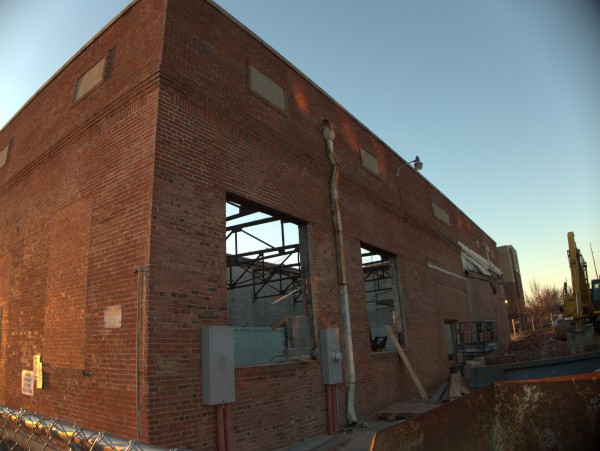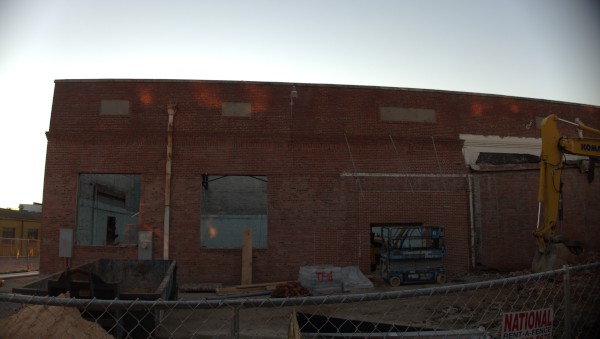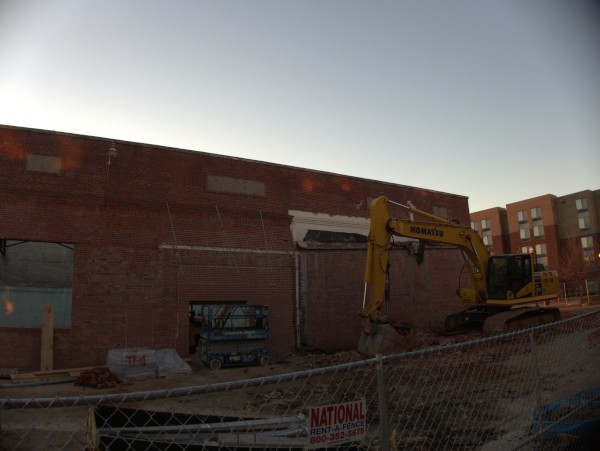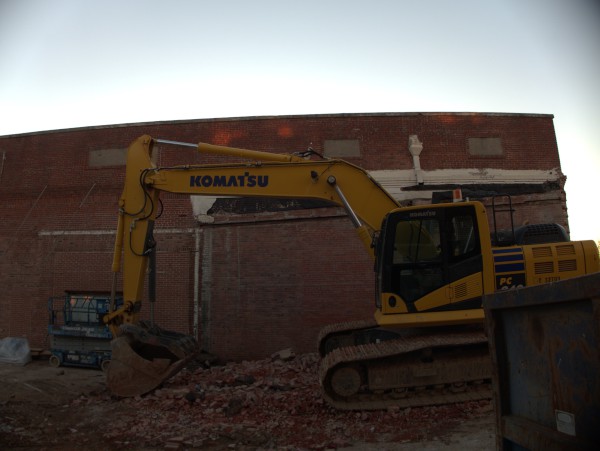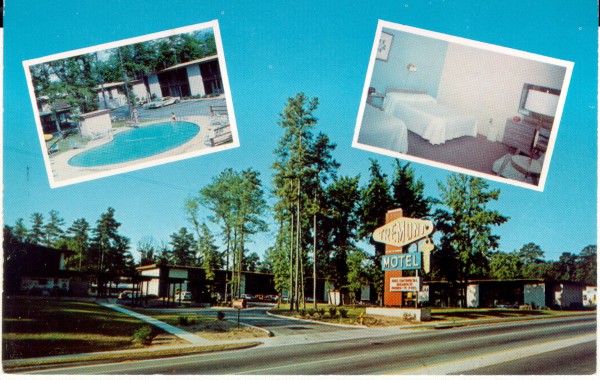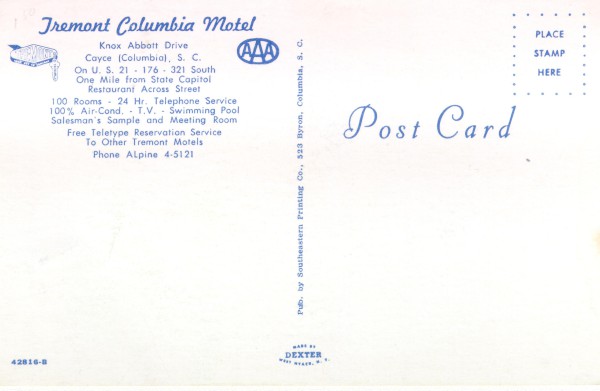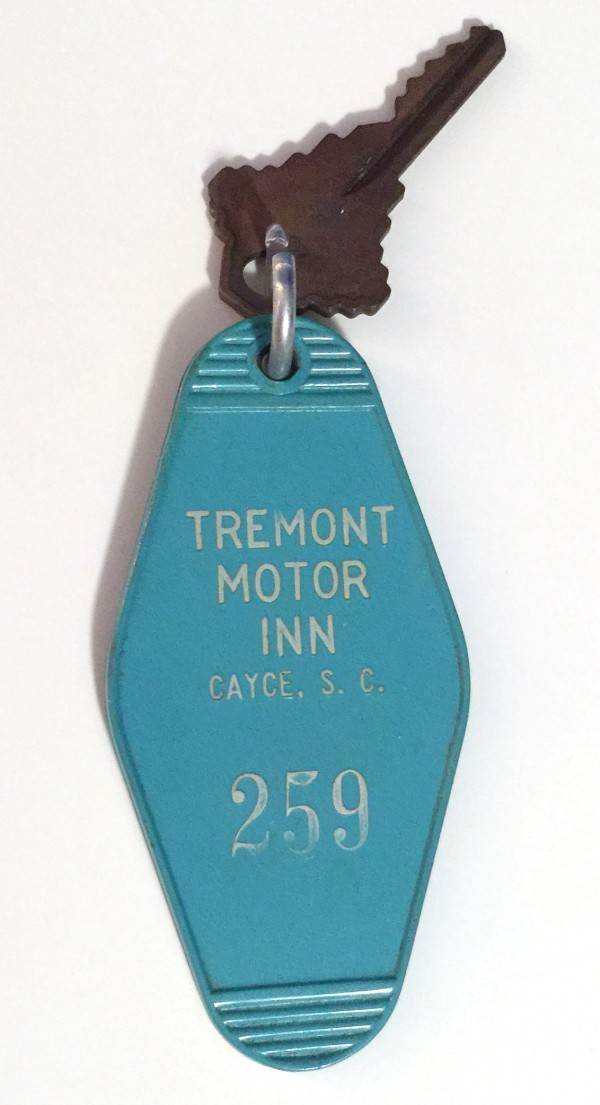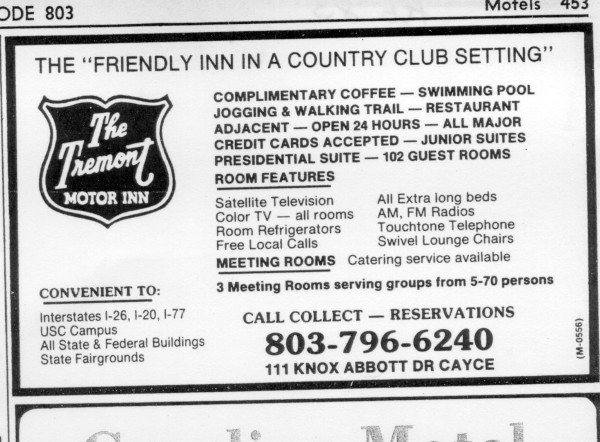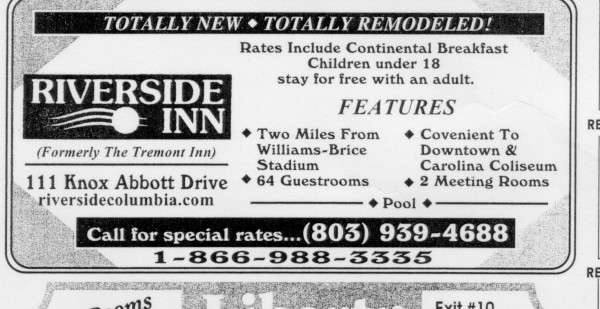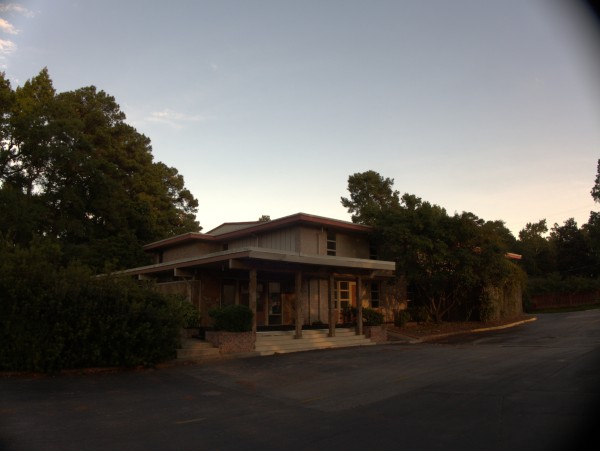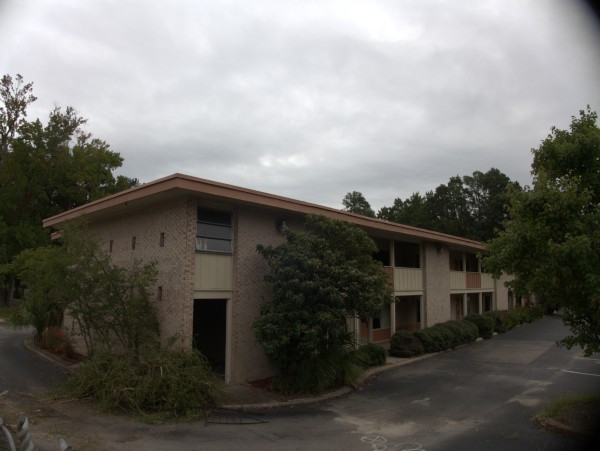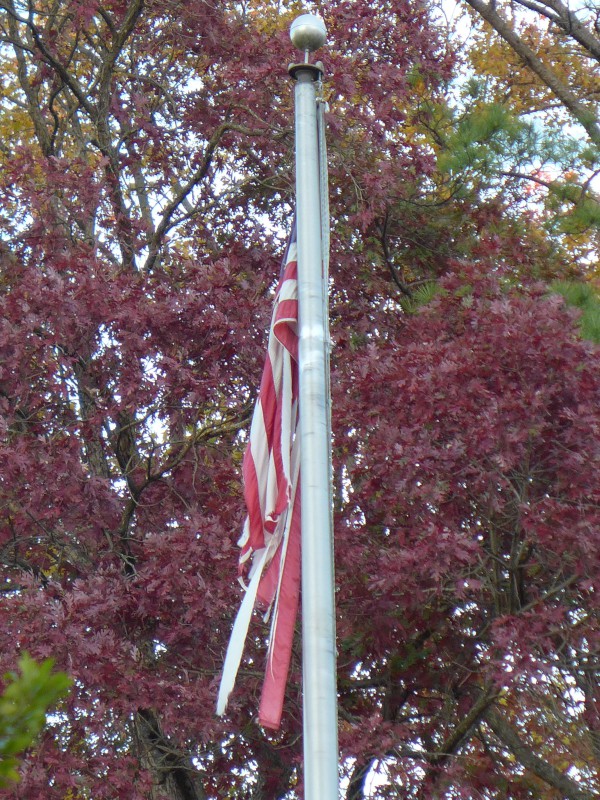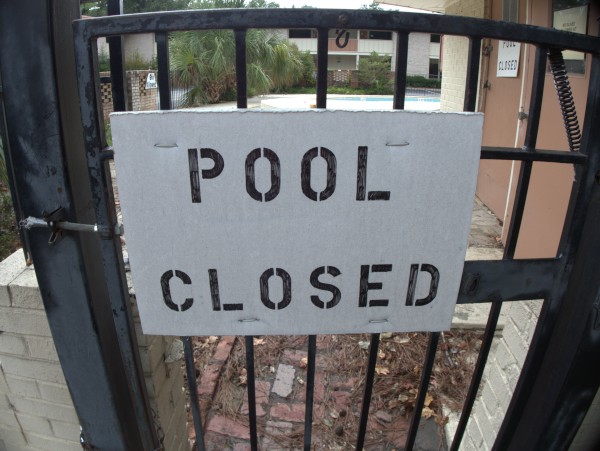 The first phonebook listing I find for The Tremont Motor Inn is in the July 1958 book where the address is given simply as Hwy No 21 Cayce and the phone number is the old style AL 4-5121.
Later phonebooks would give the address with more specificity as 111 Knox Abbott Drive and update the phone number to 254-5121.
From its inception through 1984 the Tremont did not purchase a Yellow Page ad. In fact, the first one that I saw was in the February 1985 phonebook. This one, pictured above, gave the new phone number as 796-6240, indicating, I believe, a change of ownership.
The last listing I saw for the Tremont was in the February 1994/1995 phonebook. This was followed by the first listing for the Riverside Inn in the February 2002/2003 book, leaving an eight year gap. I presume the building was run under another flag during those years, but I would have to consult a city directory to find what it was, and did not have time on my last visit to the library.
The building was in a great location on a large property close to the river with a park-like expanse of walking paths, and I suppose it was quite nice for many years. Unfortunately, by the time my cousin booked a room in the fall of 2013 (to be close to USC for some seminars), she found it dirty and run-down to the point that she felt unsafe.
The actual tear down was quite leisurely, extending over a period of about four months. On my initial walk-through, I was unsure how much of the property was actually the motel, as there were some buildings out back that appeared to be in use by other businesses, but in the event it appears everything was demolished. For some reason, every time I went out to get pictures, I either got there late just as the sun was fading, or the day would be heavily overcast. There are a few bright shots, but that was the exception.
I'm not quite sure what the green carpeted area by the pool was. It almost looked like the motel had a little putting green, but I didn't see a hole there. Of course now the whole place is more or less a hole...
29 September 2014: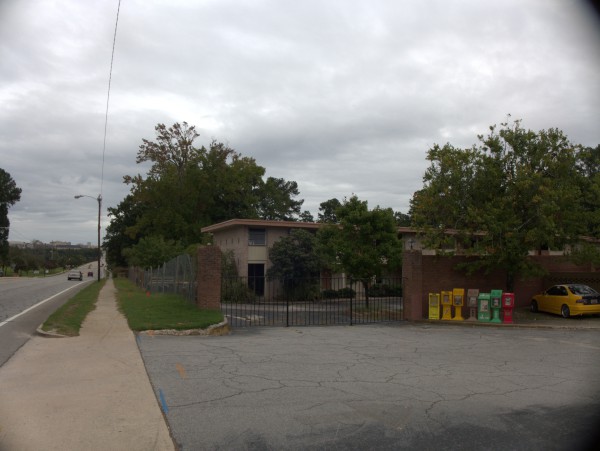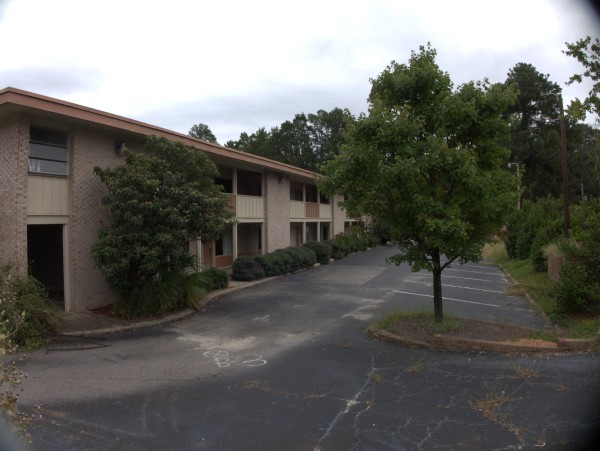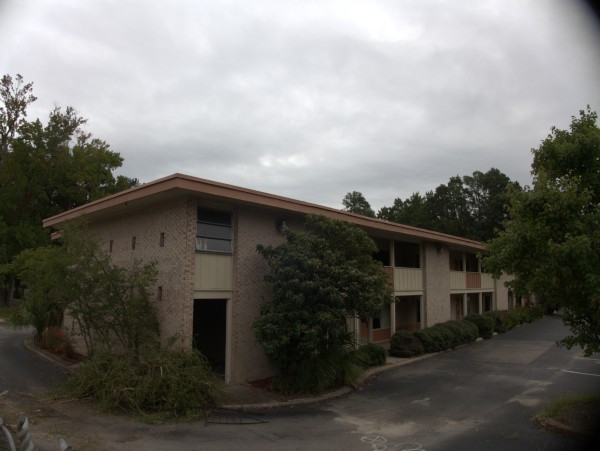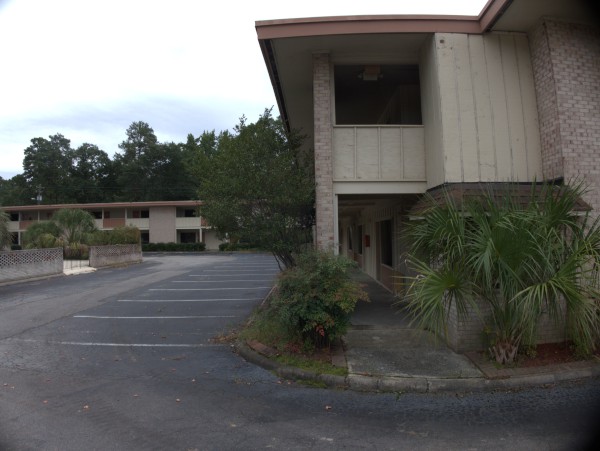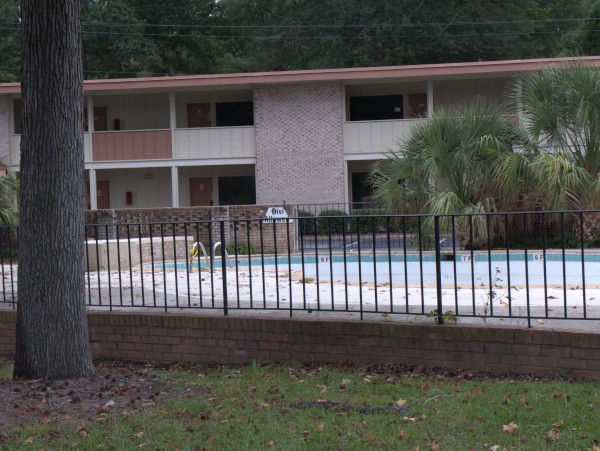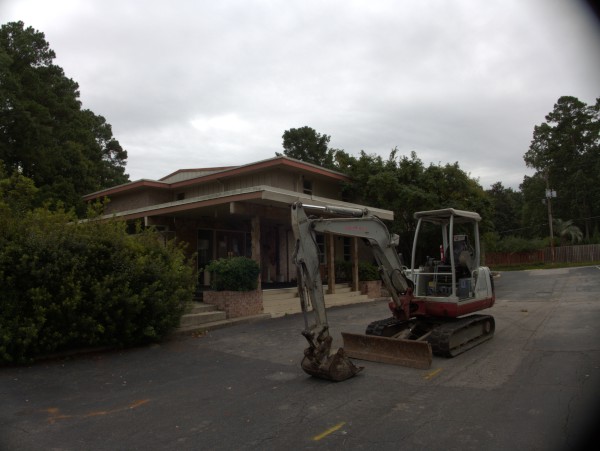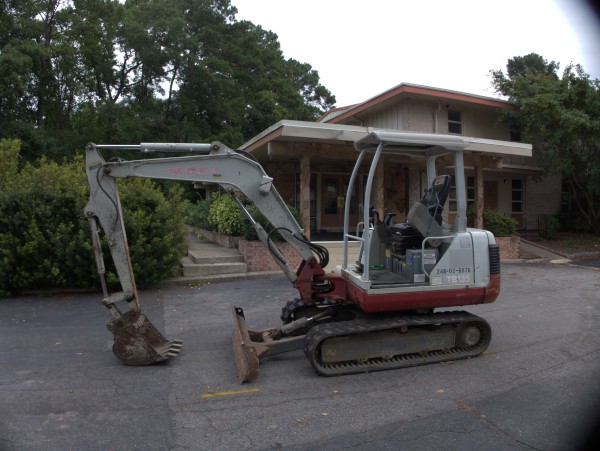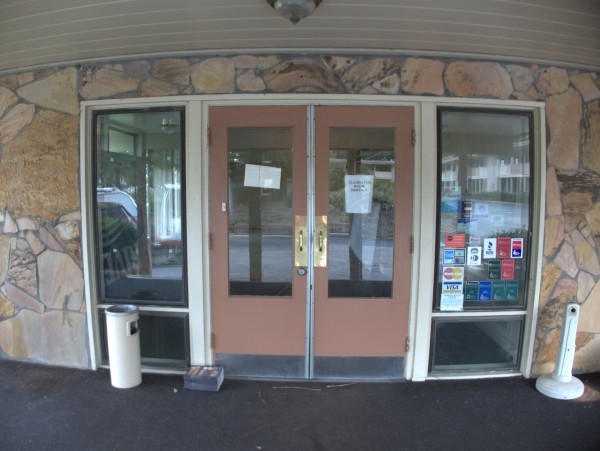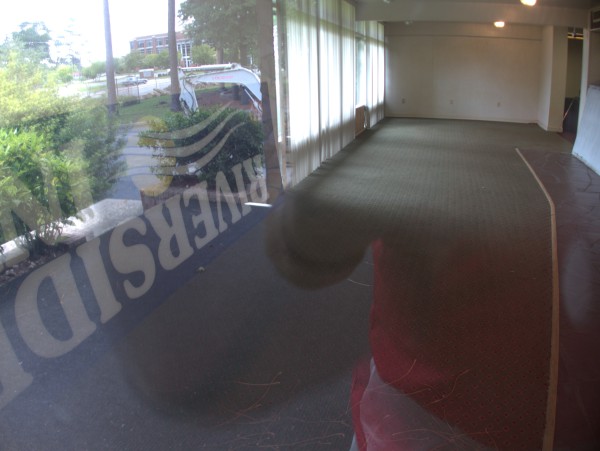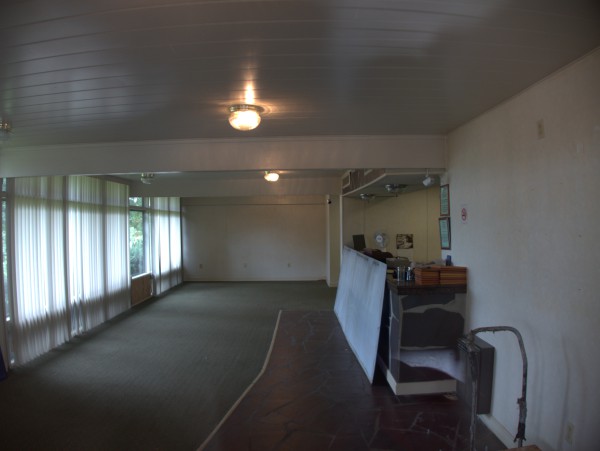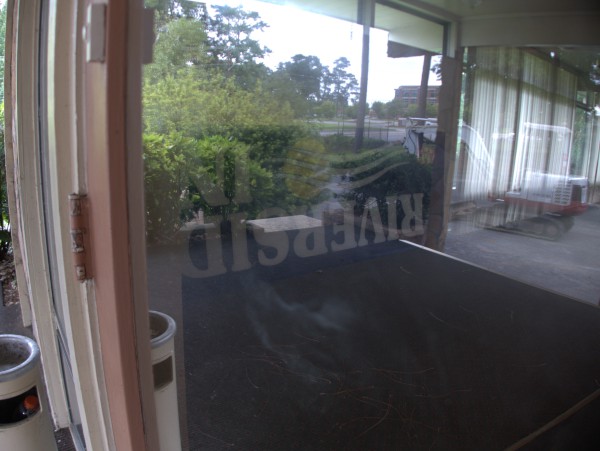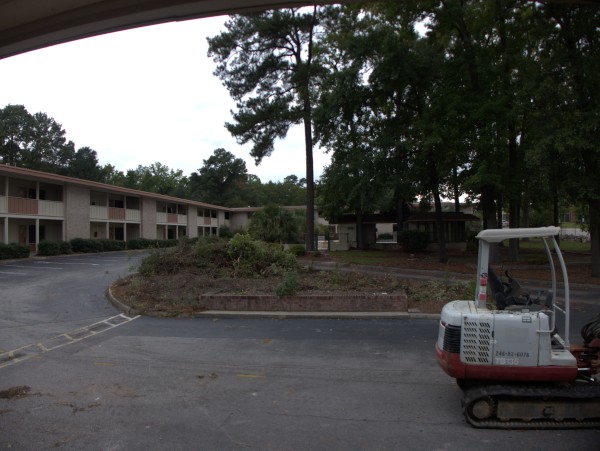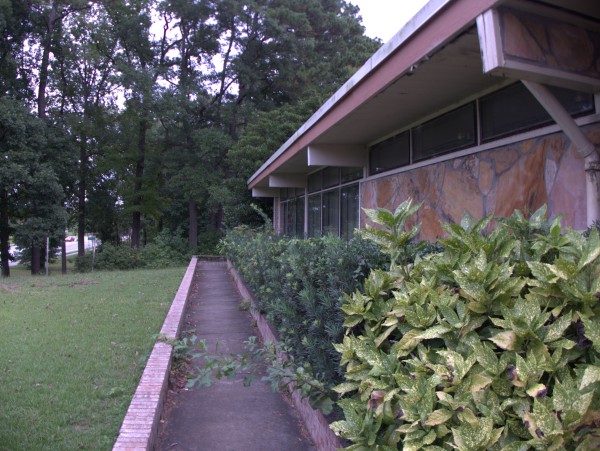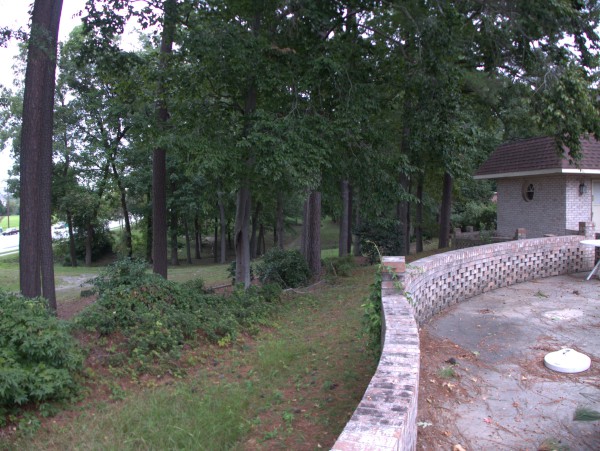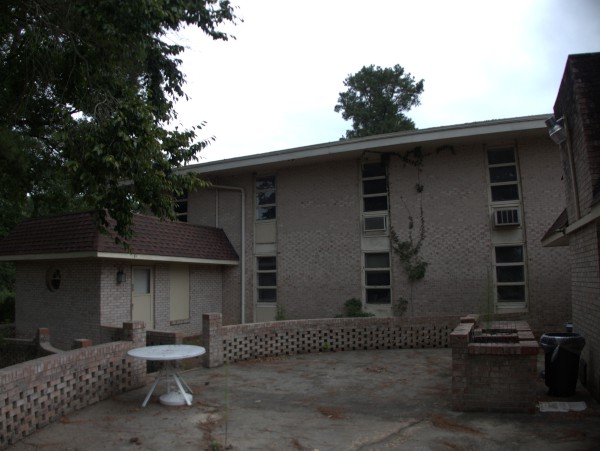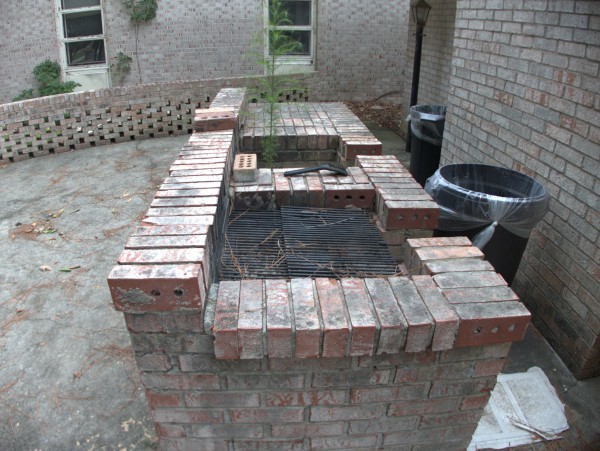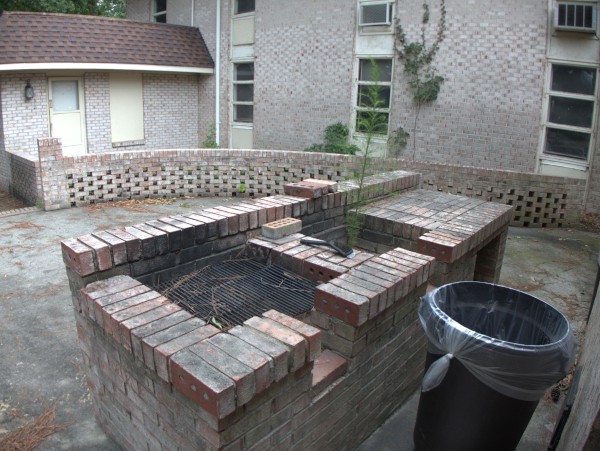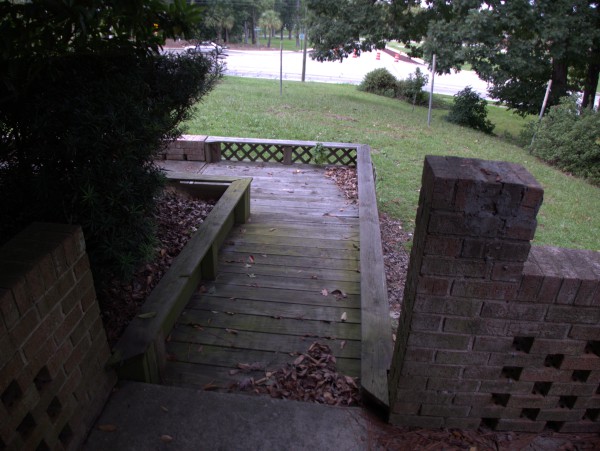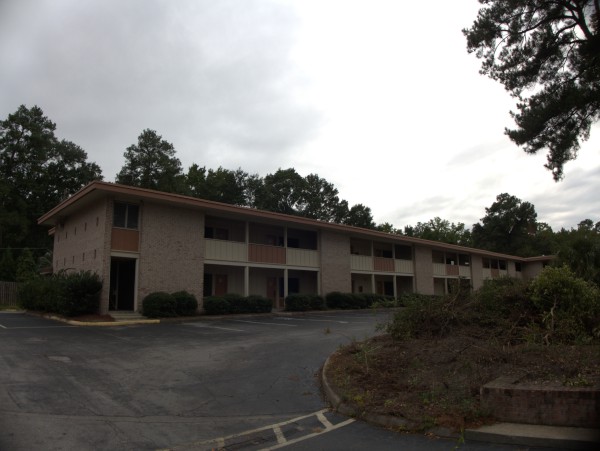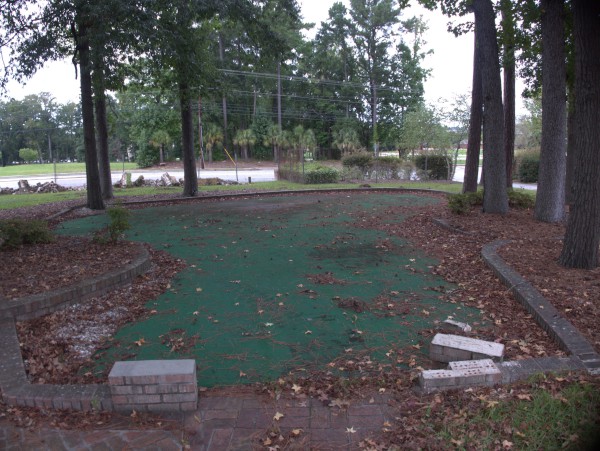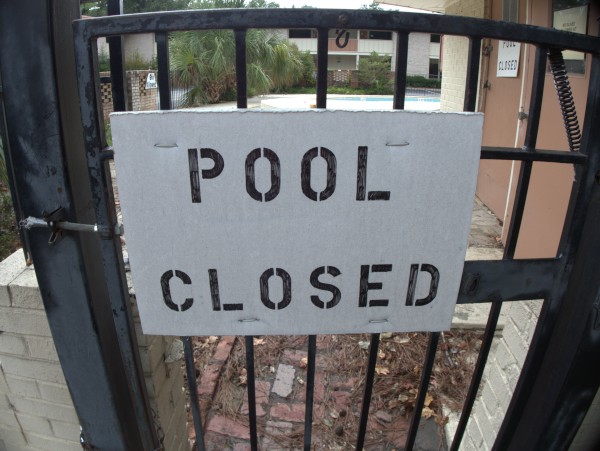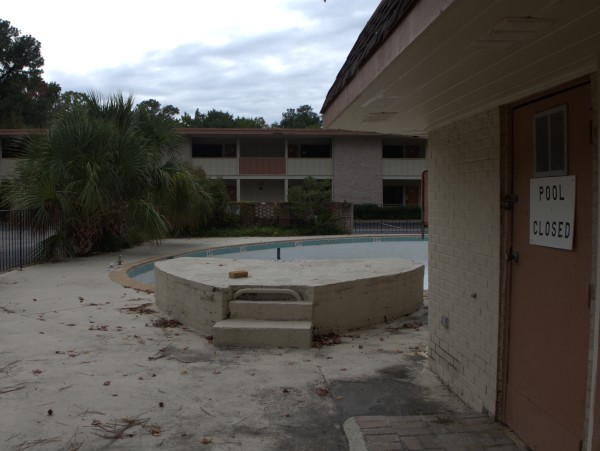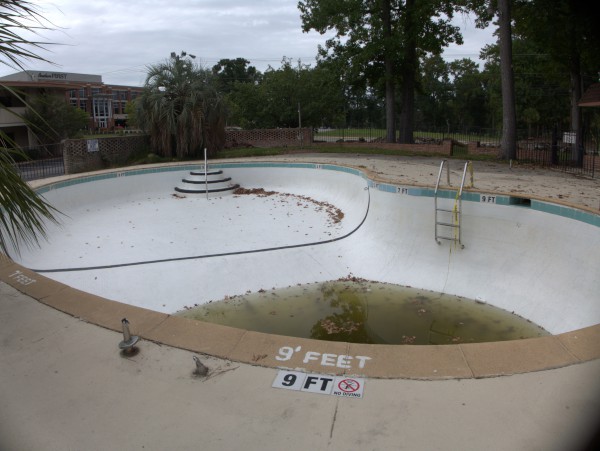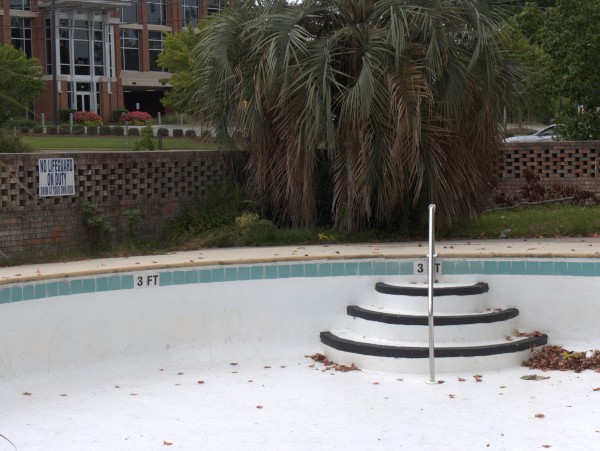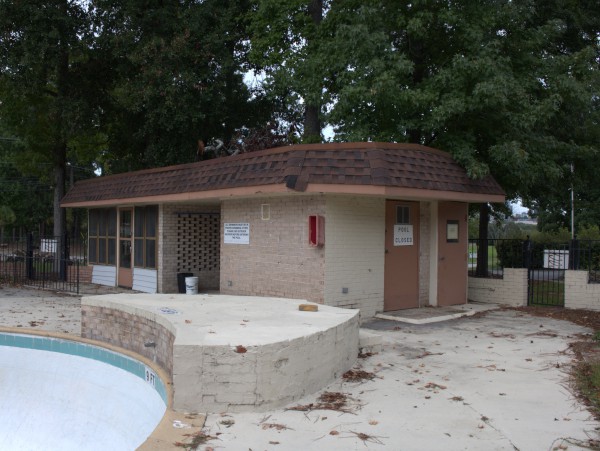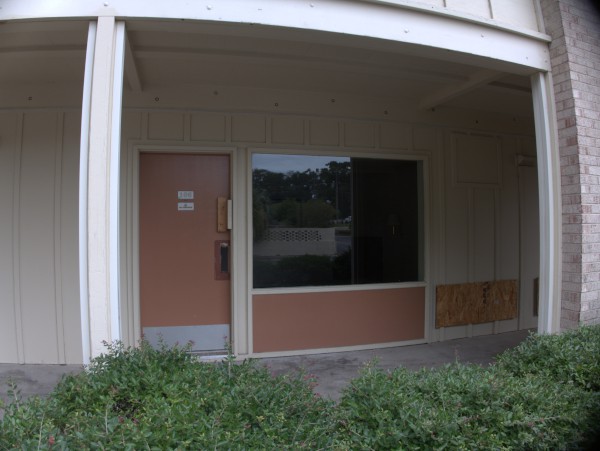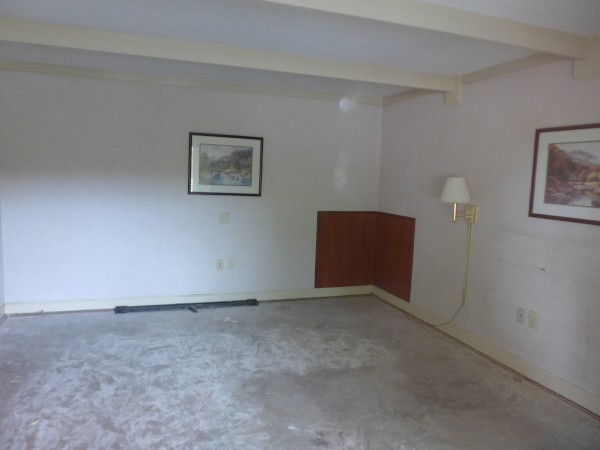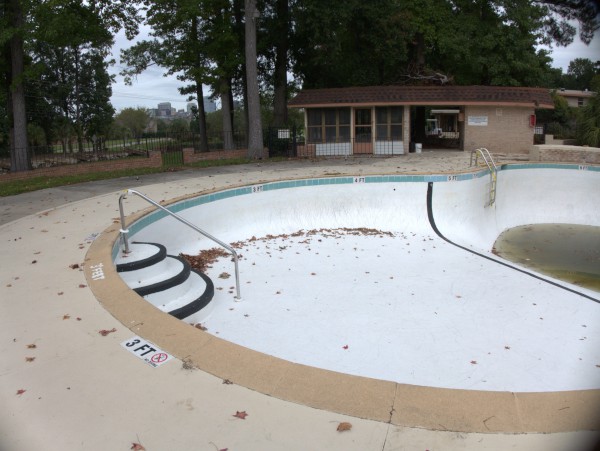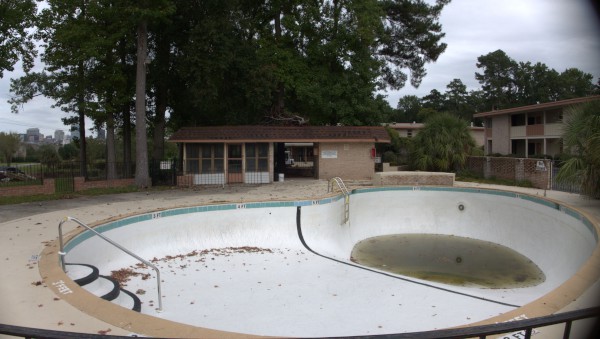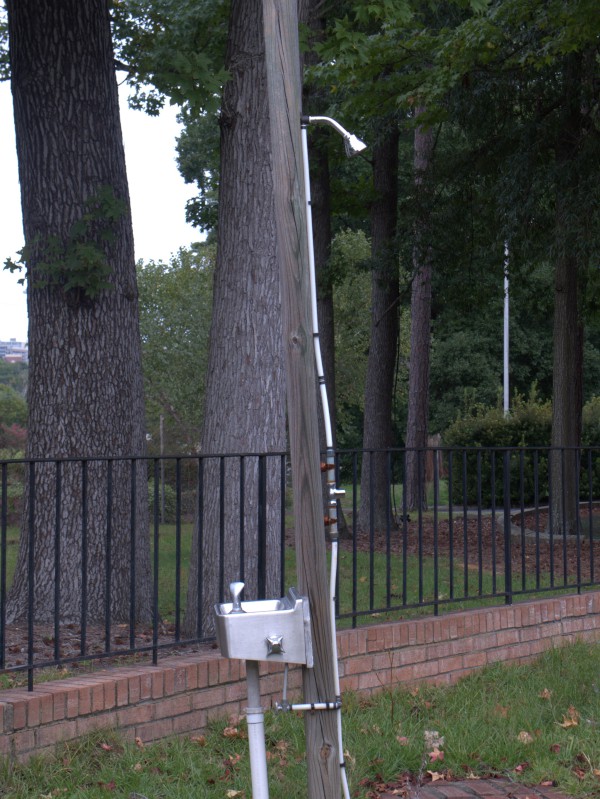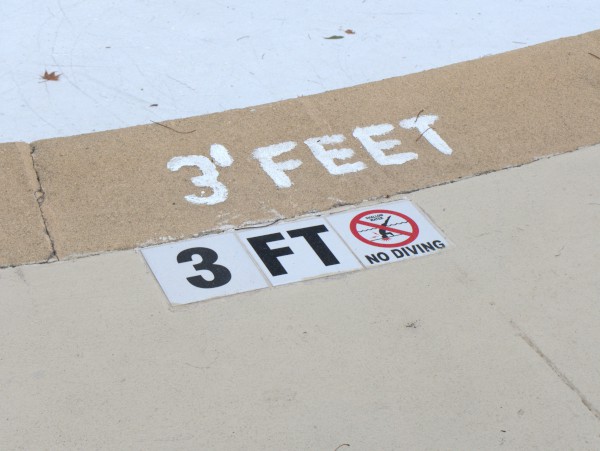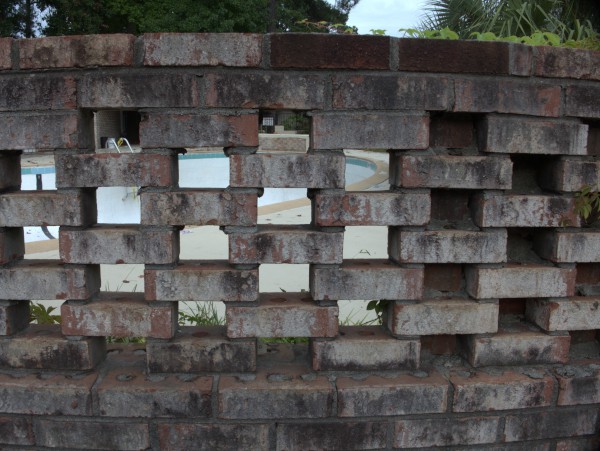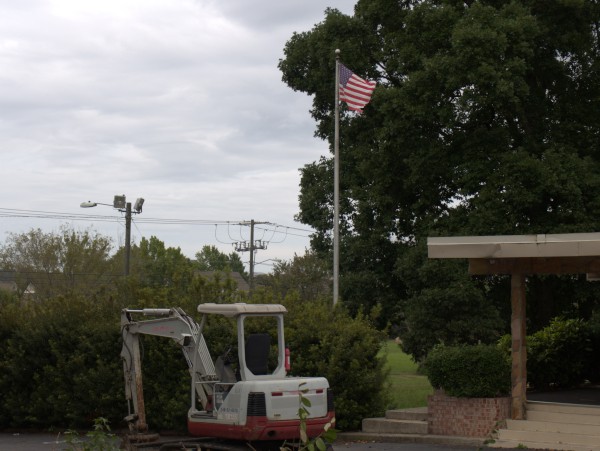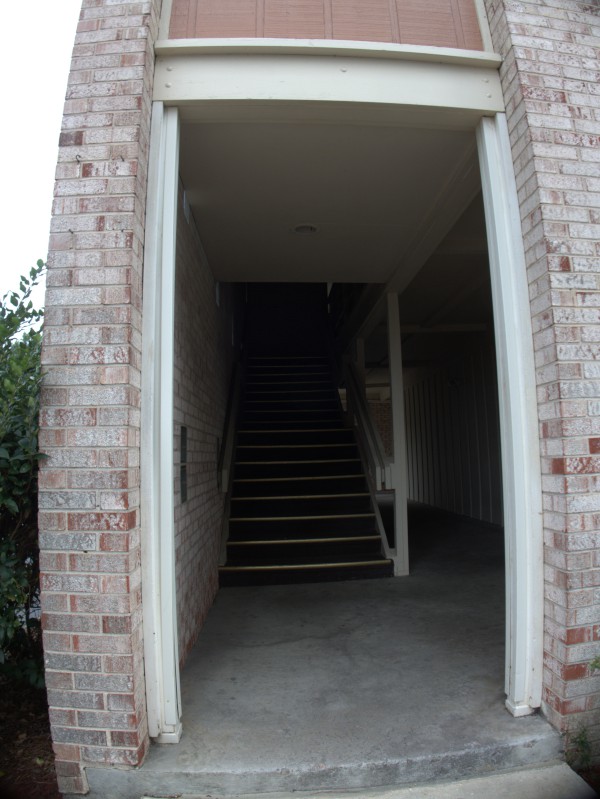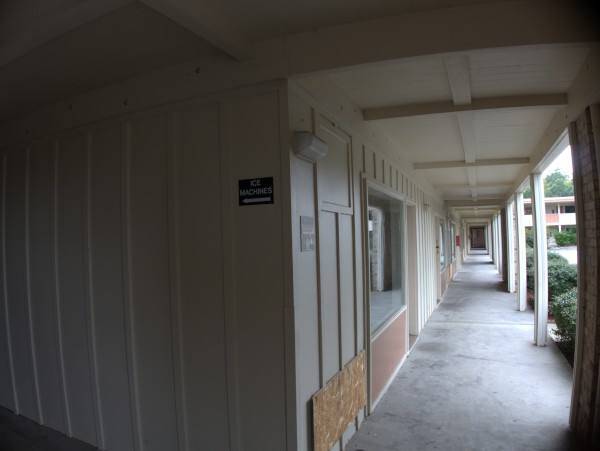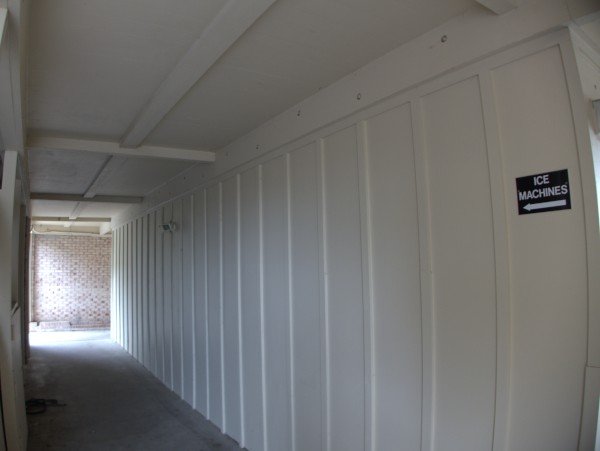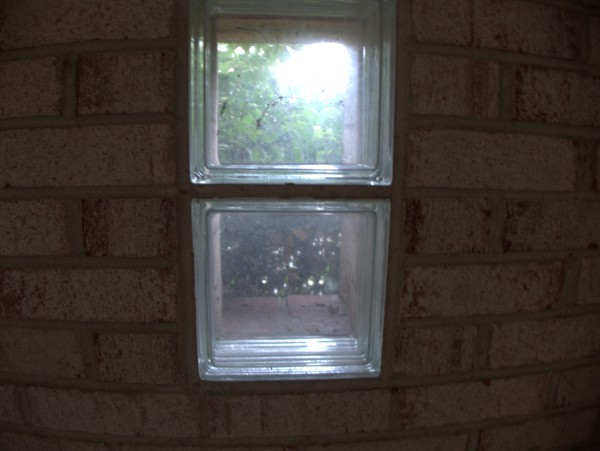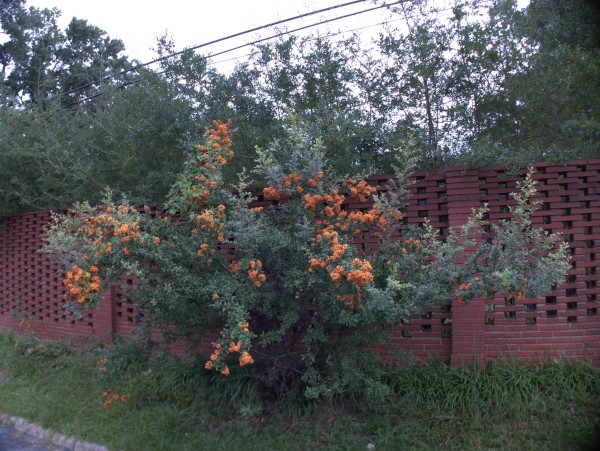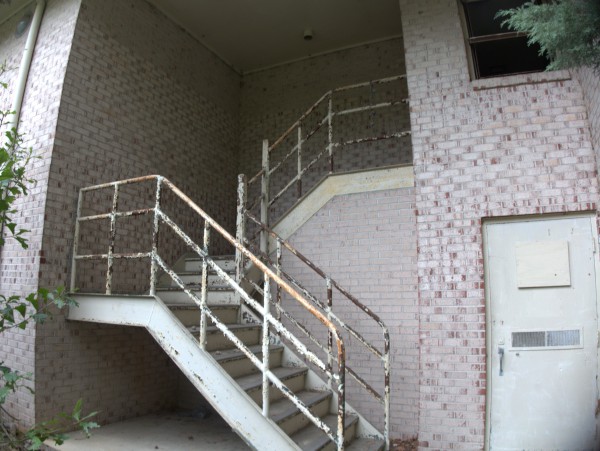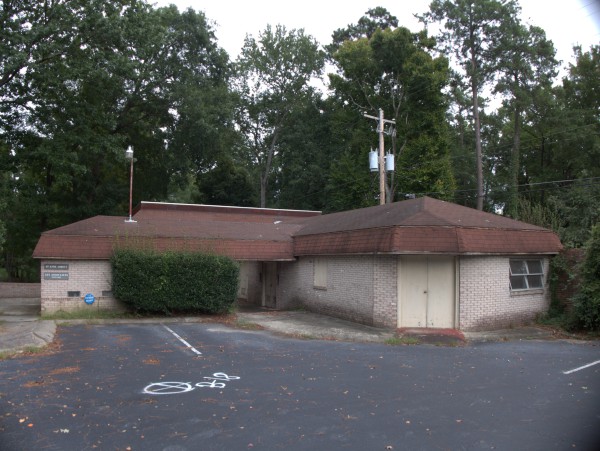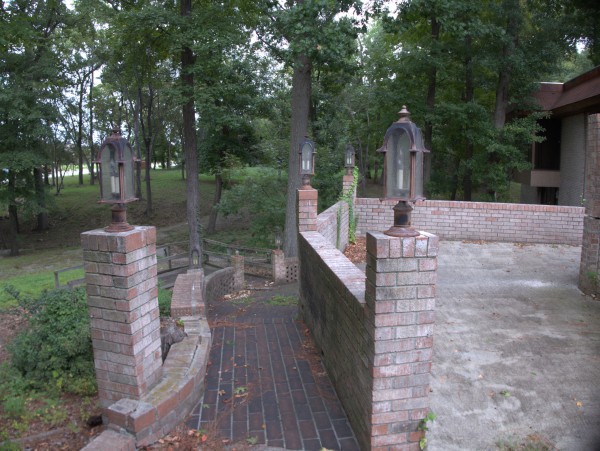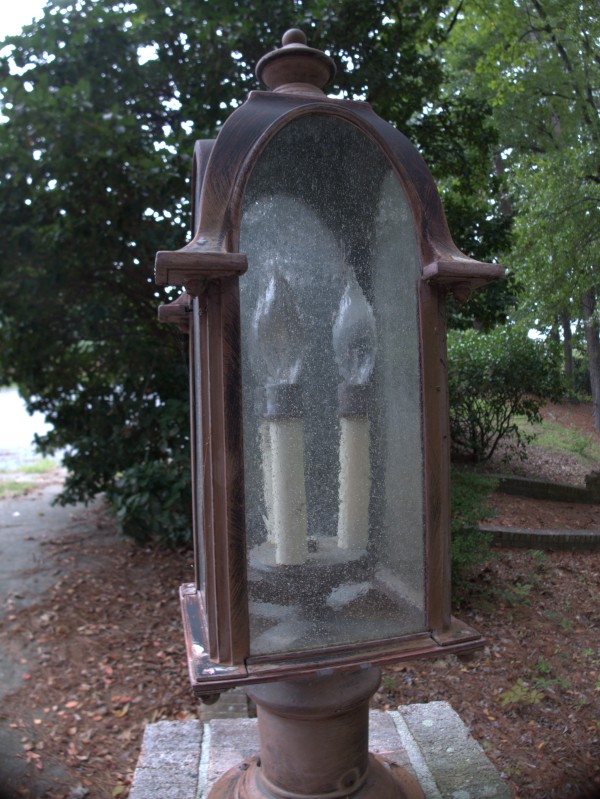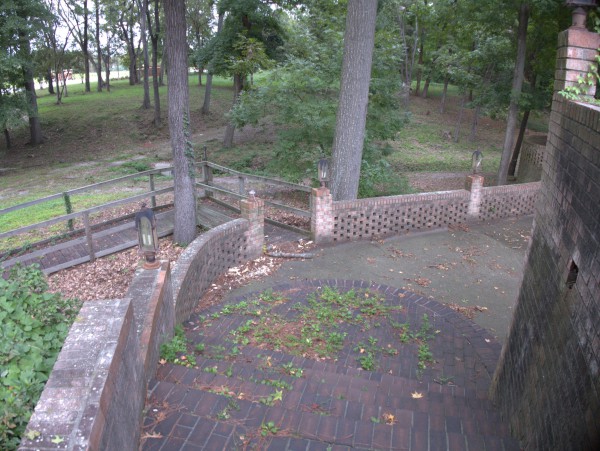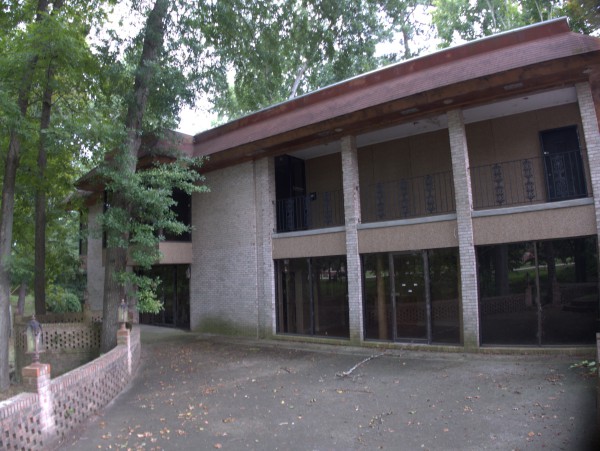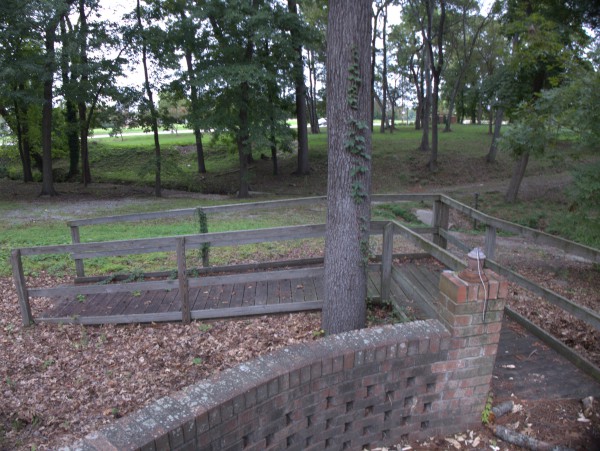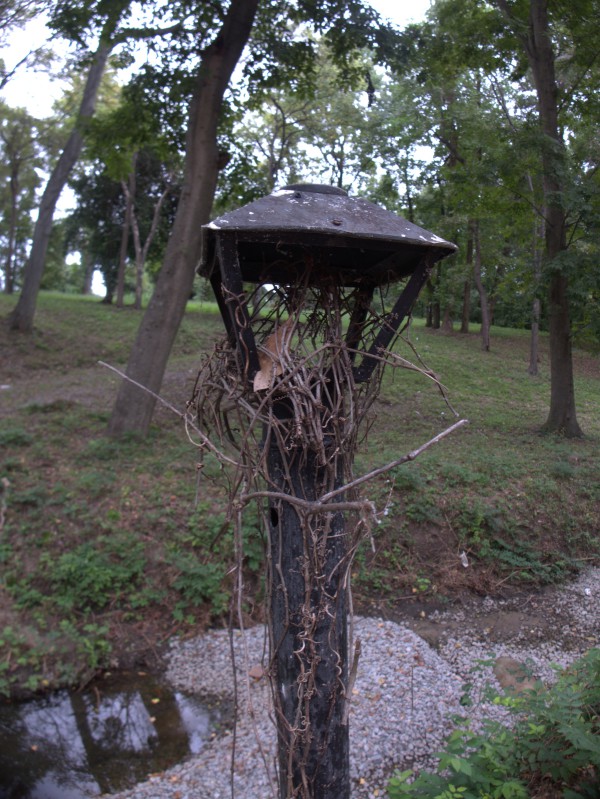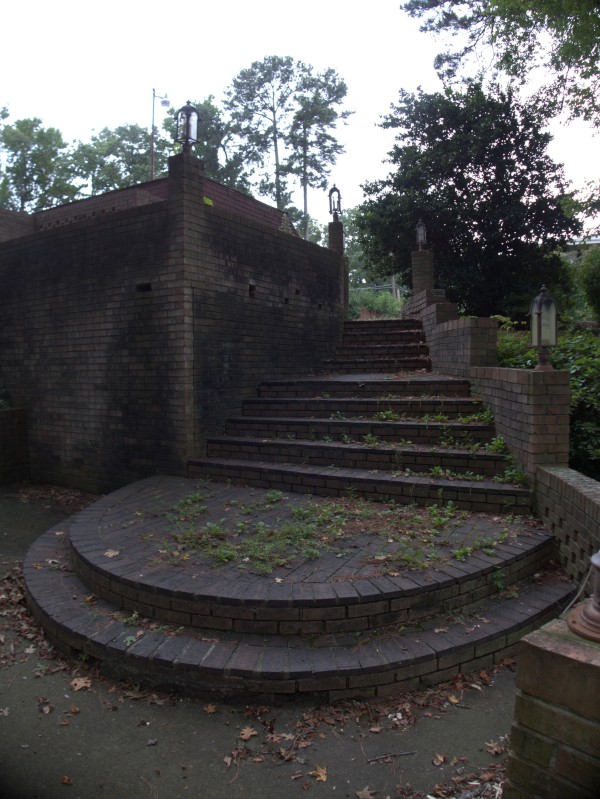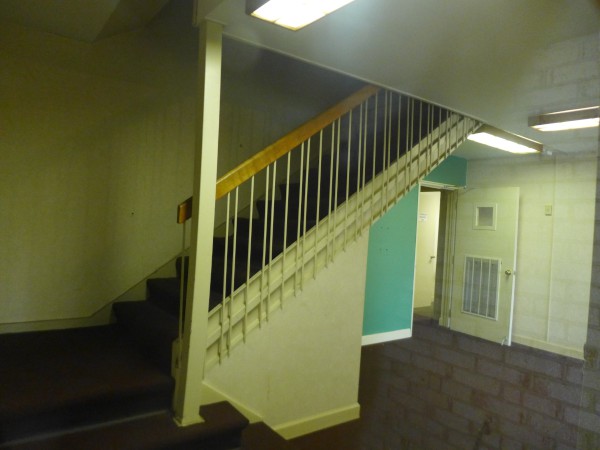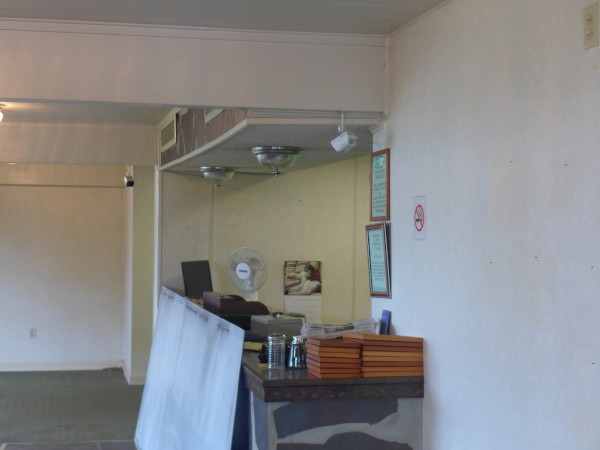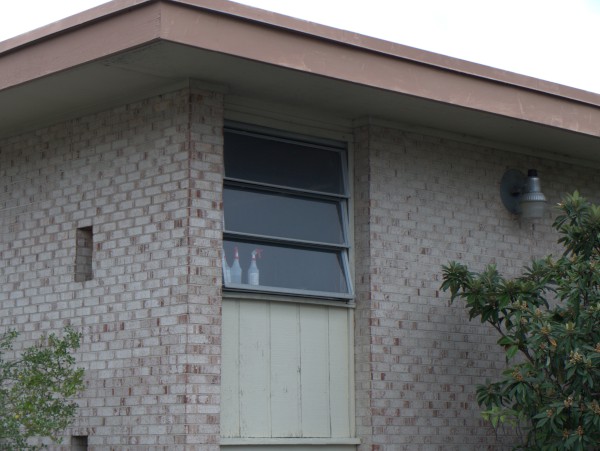 7 October 2014: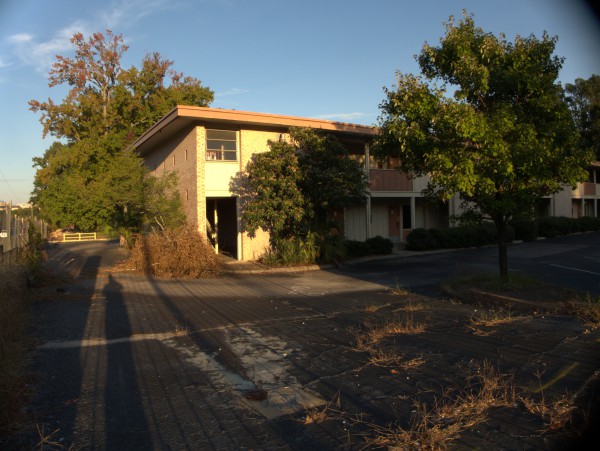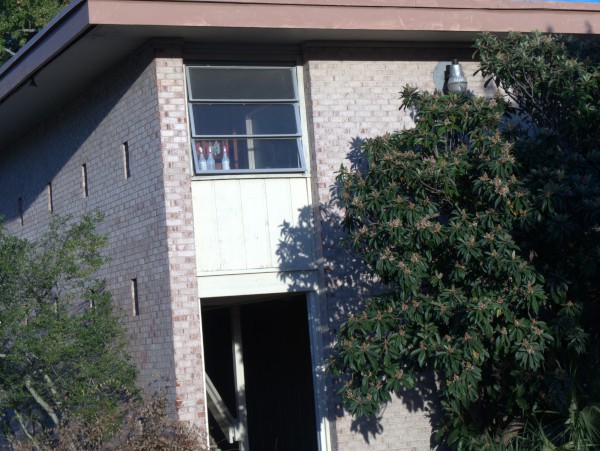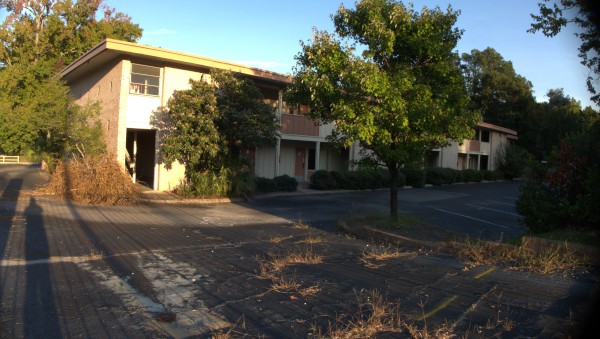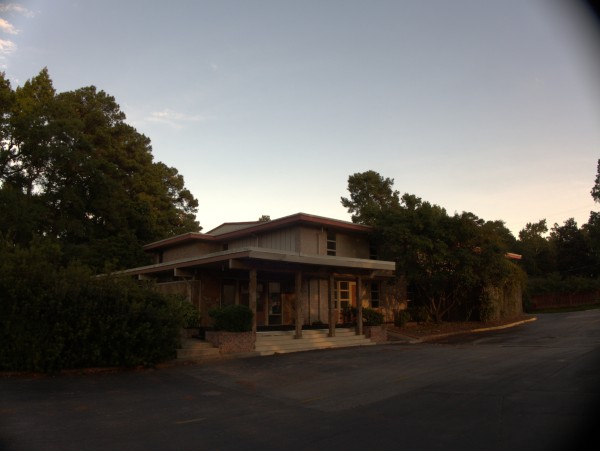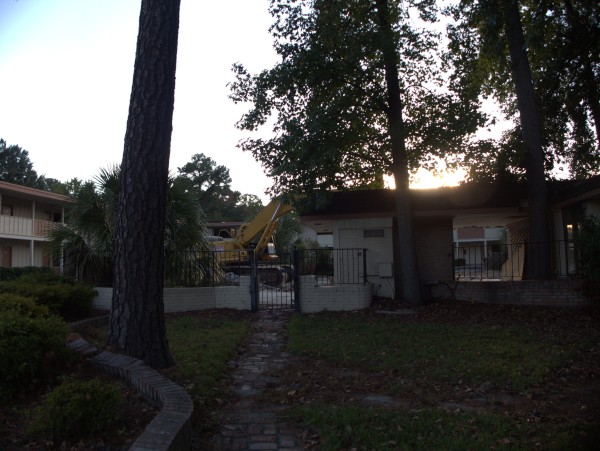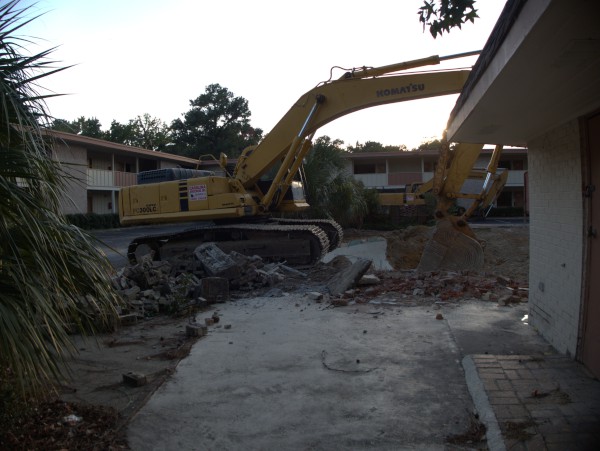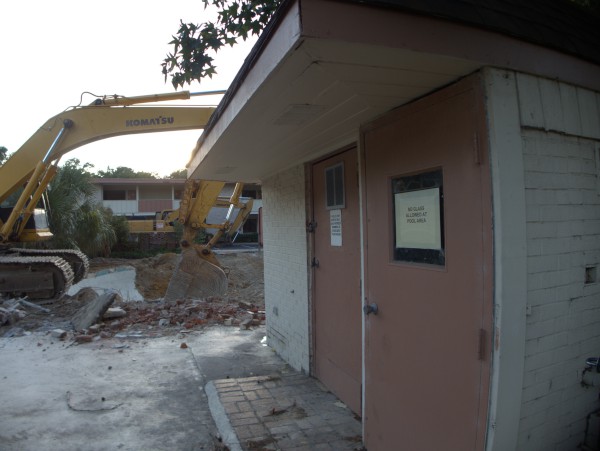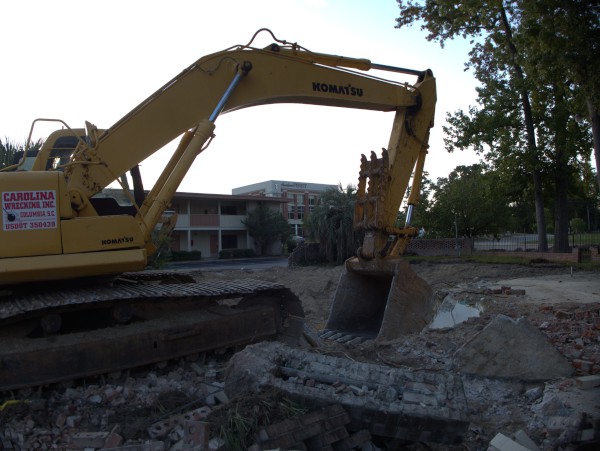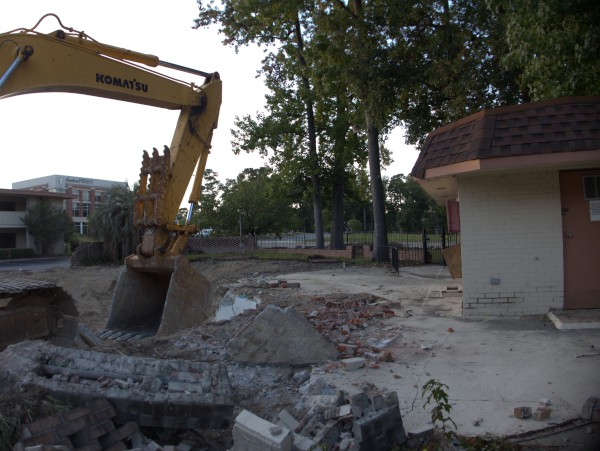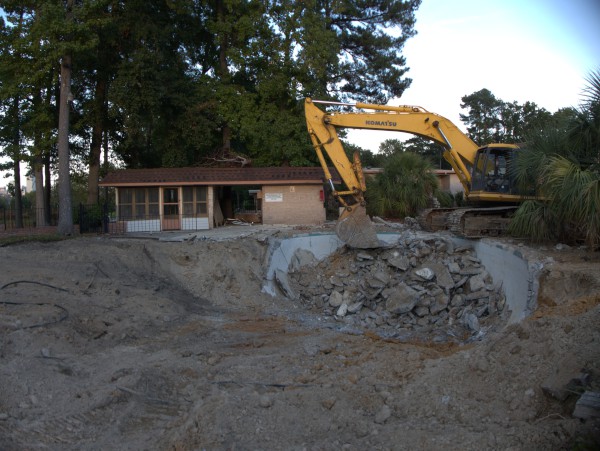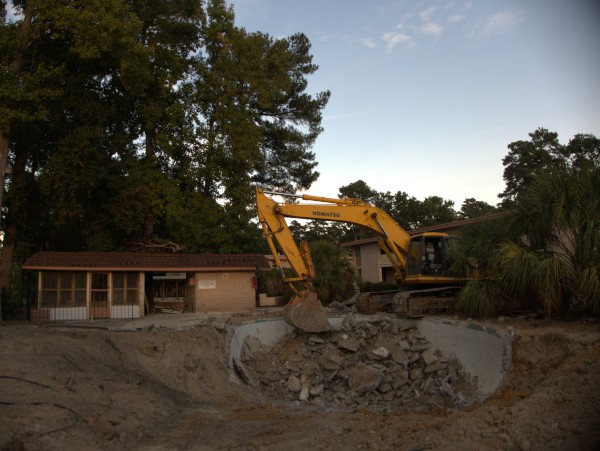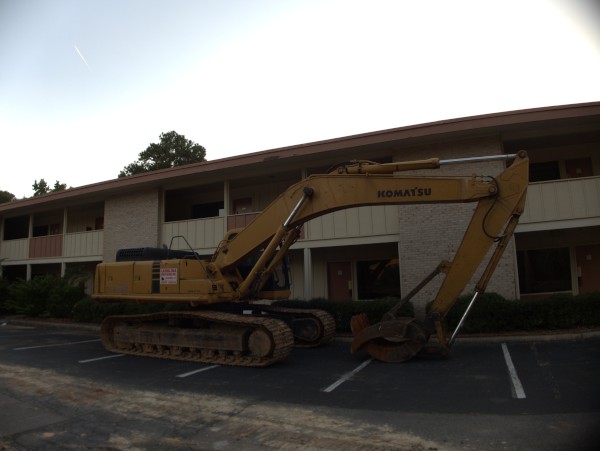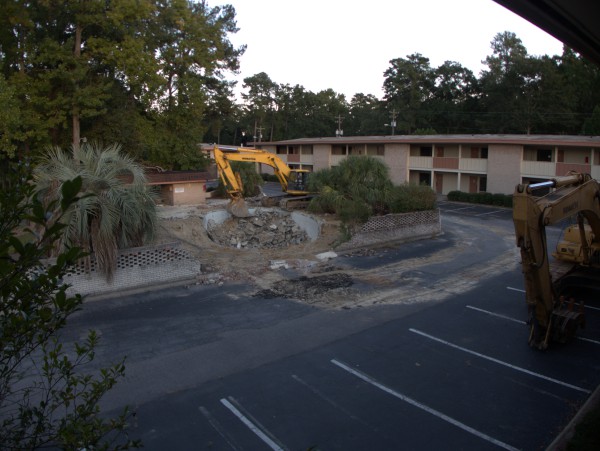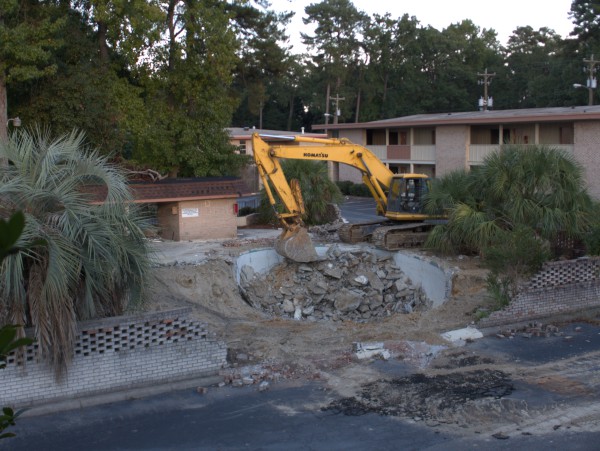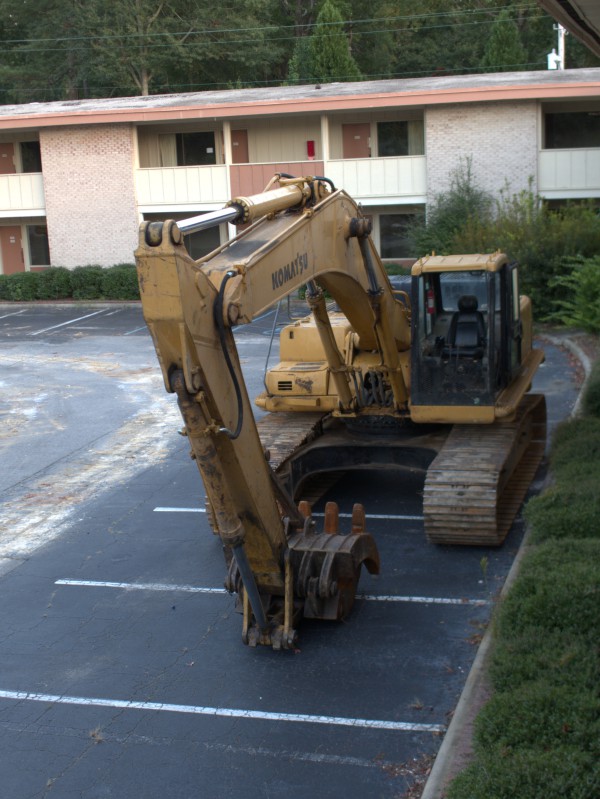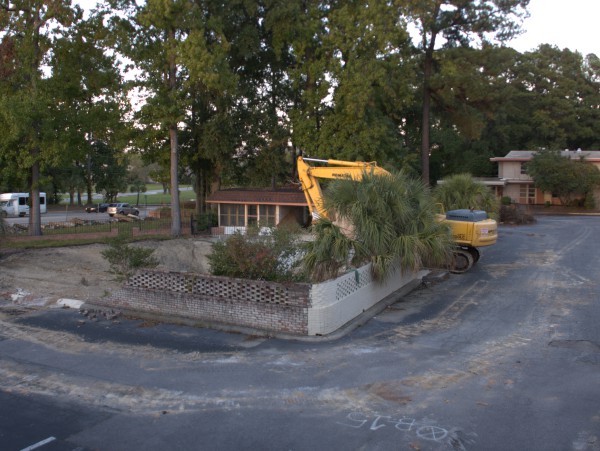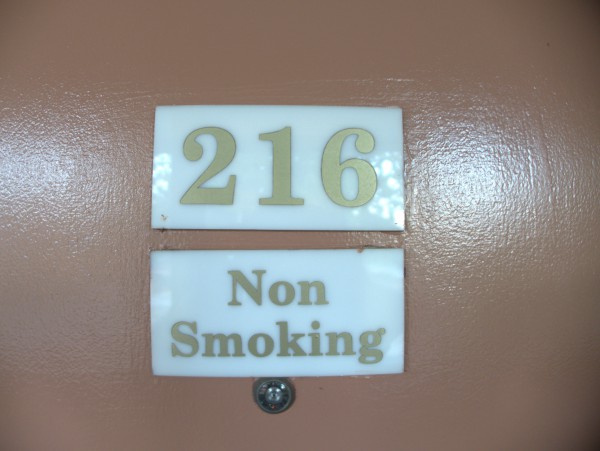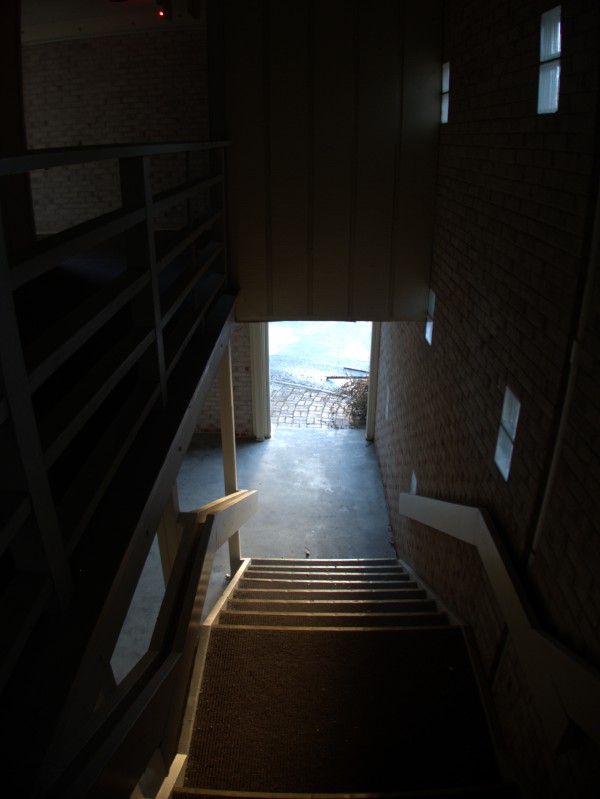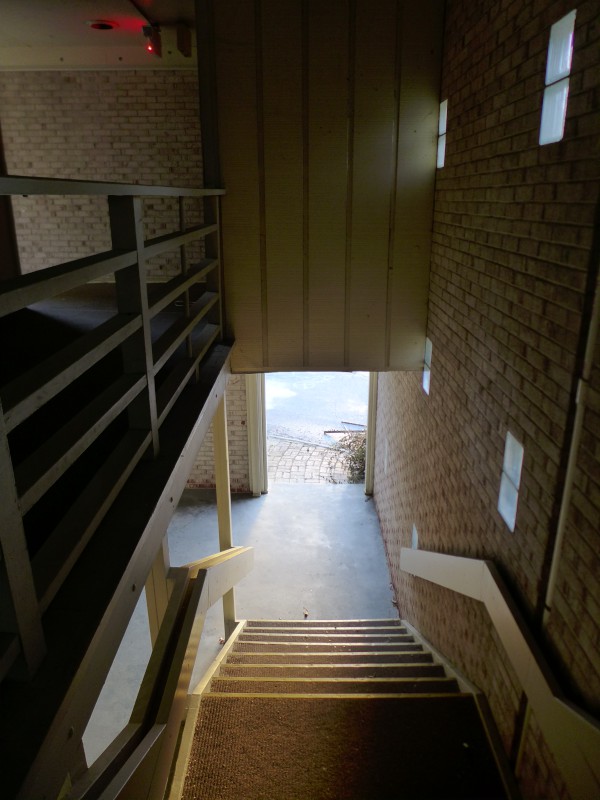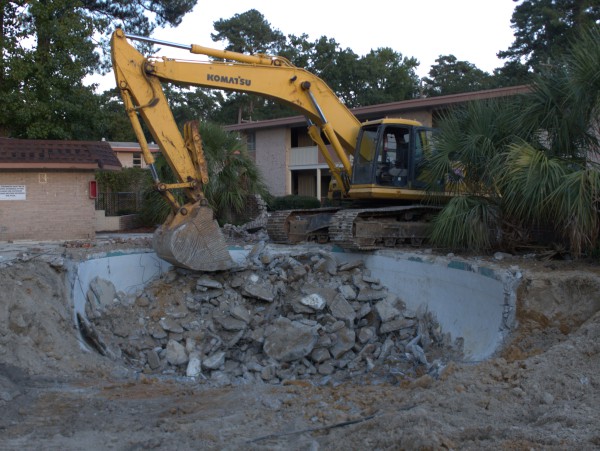 29 November 2014: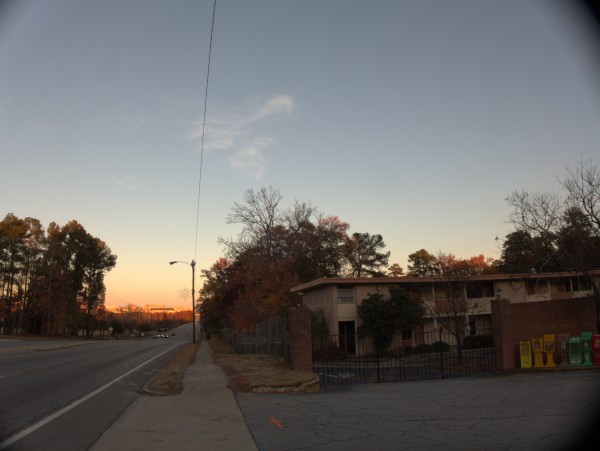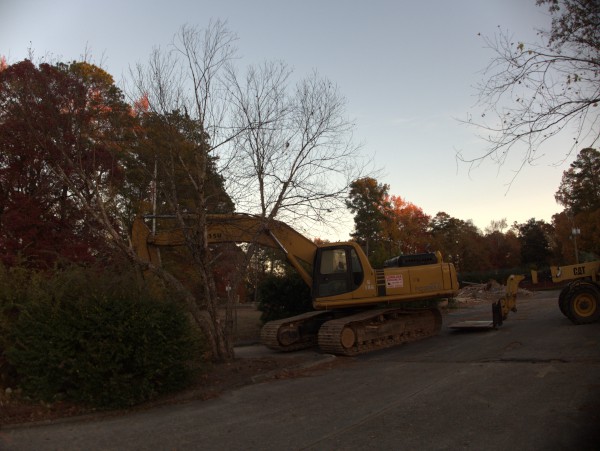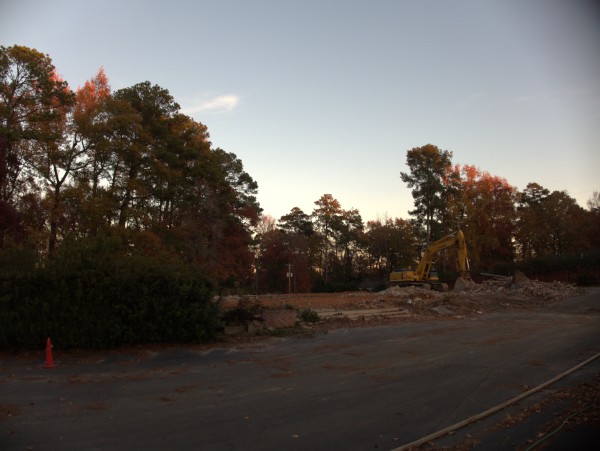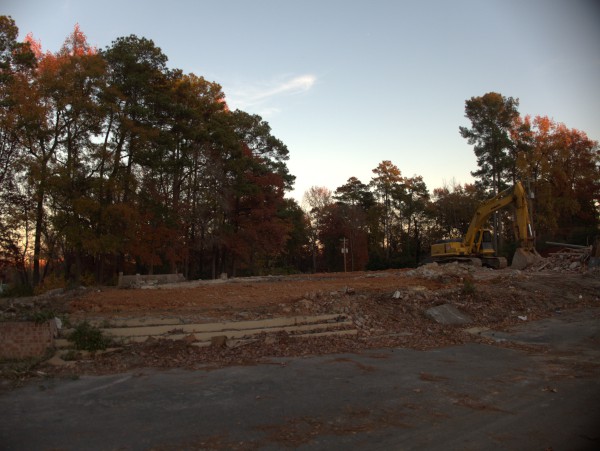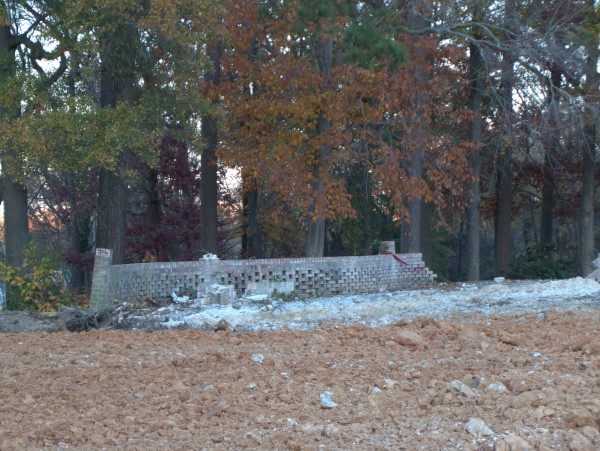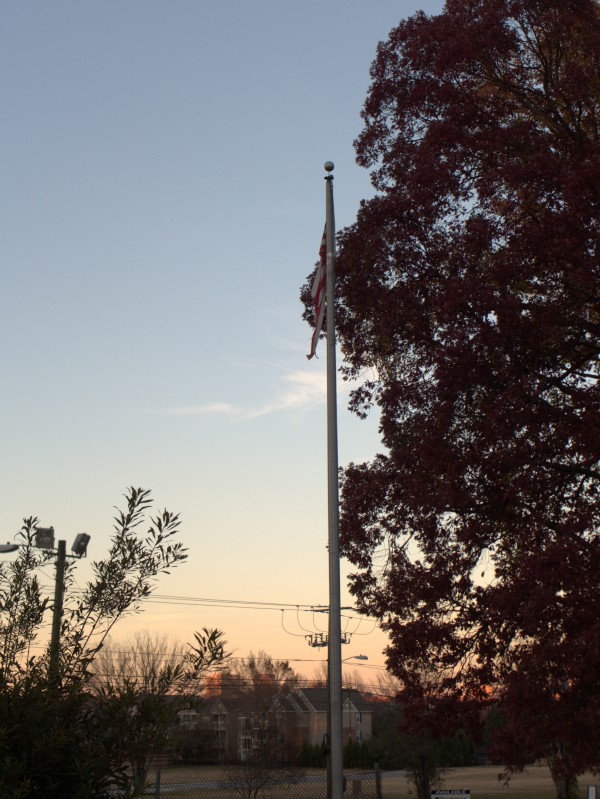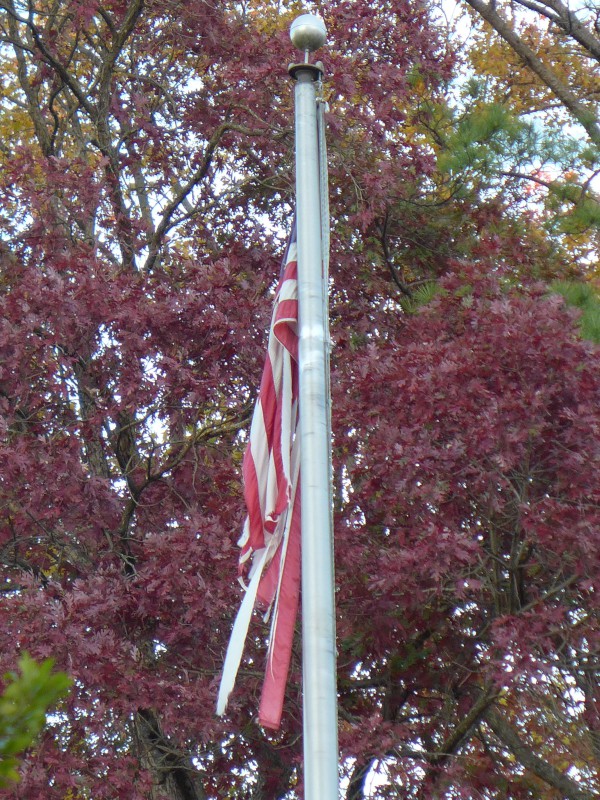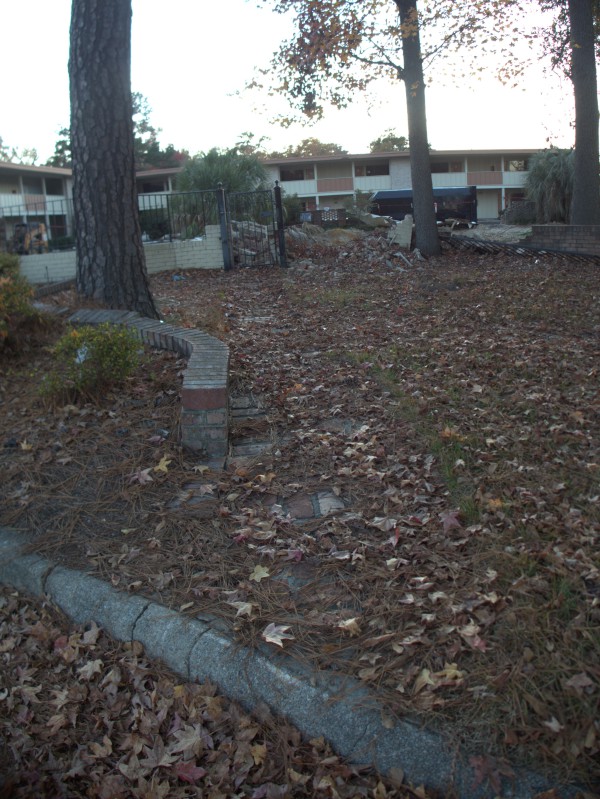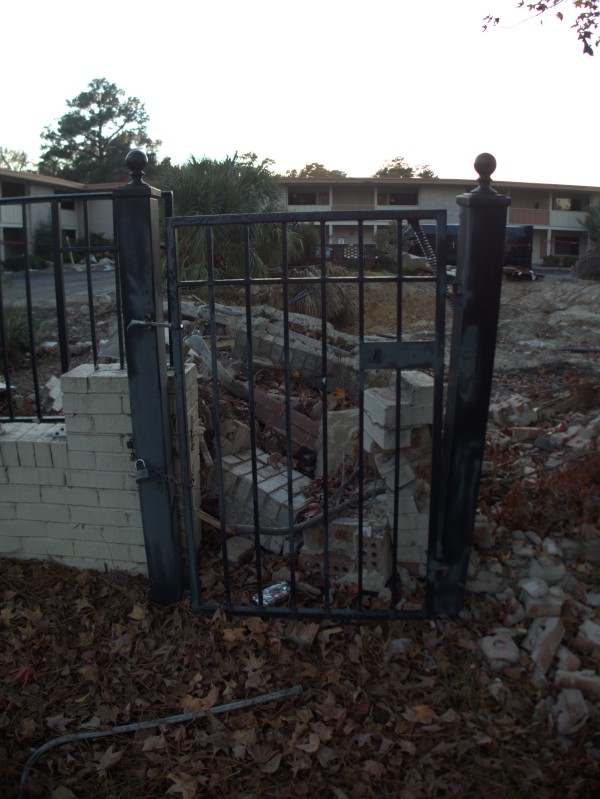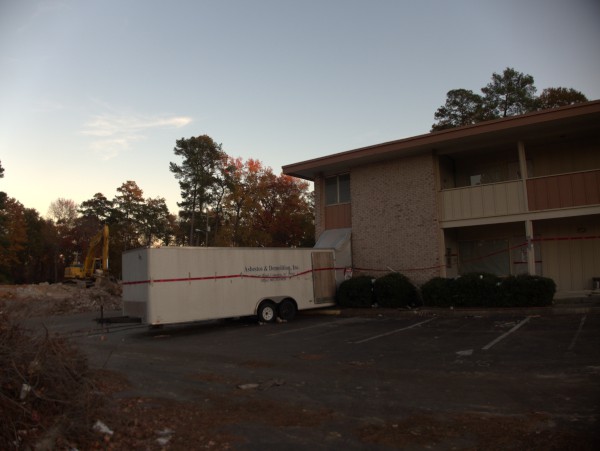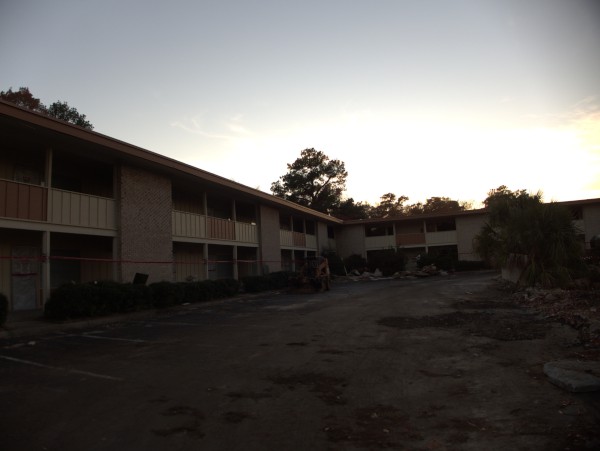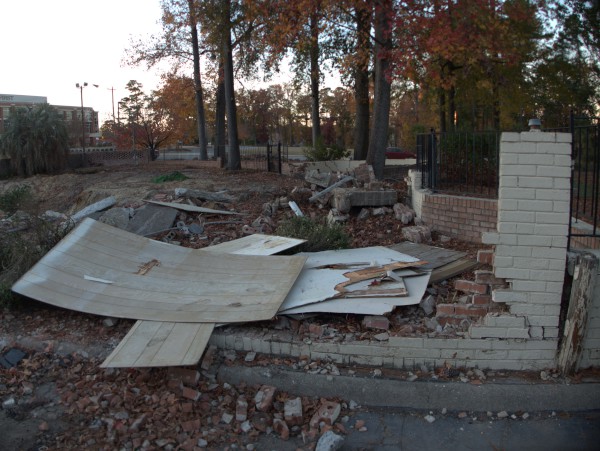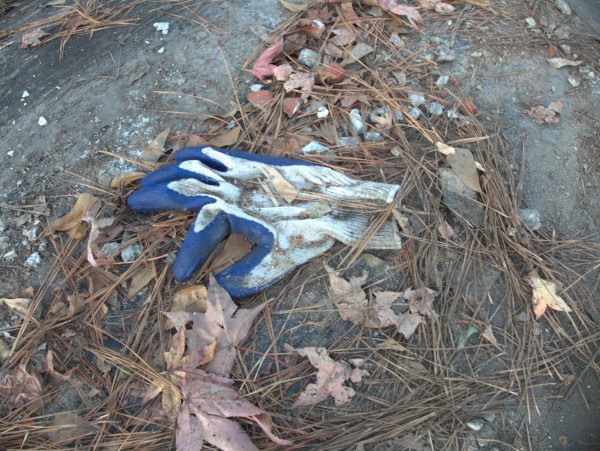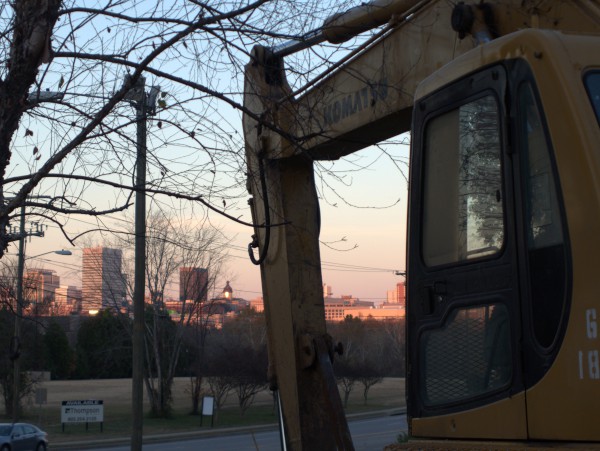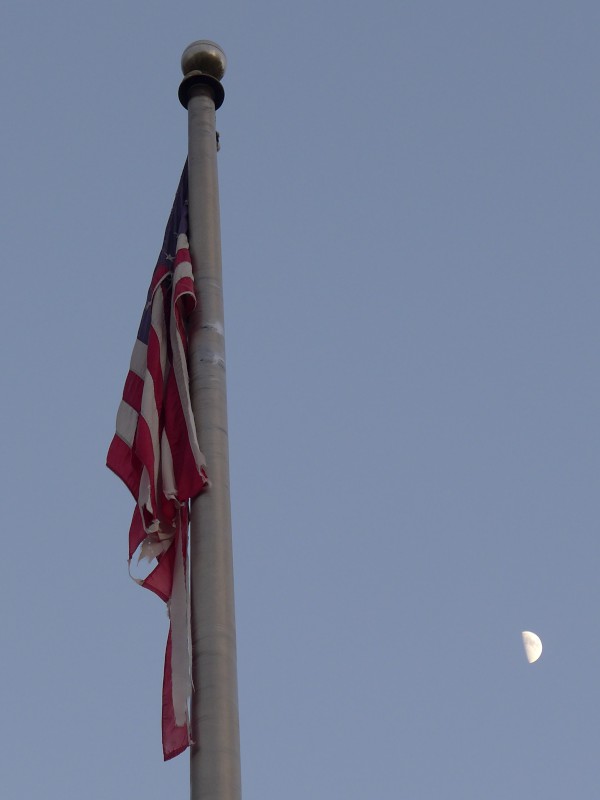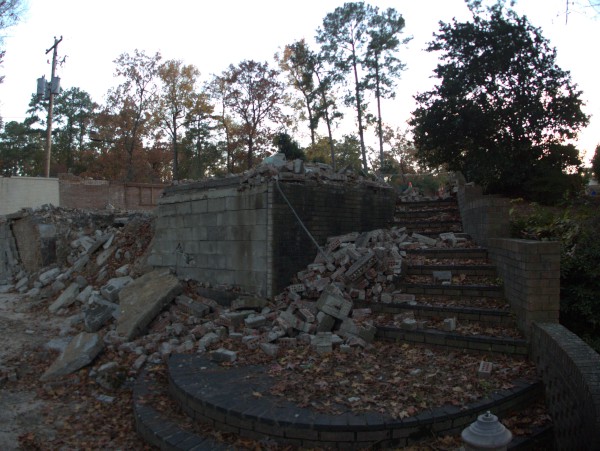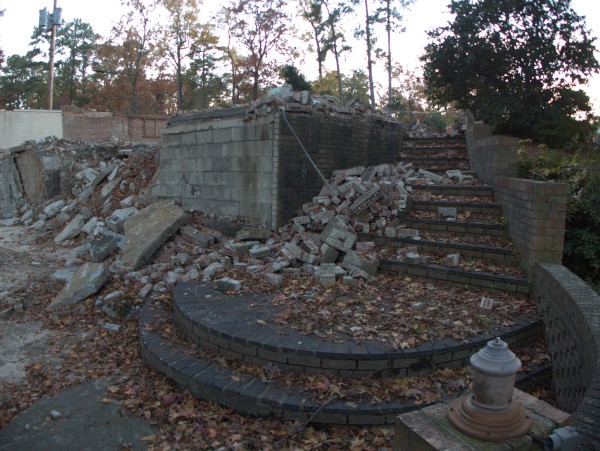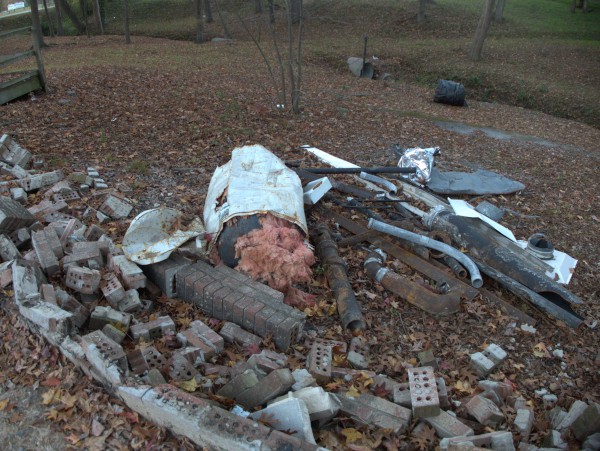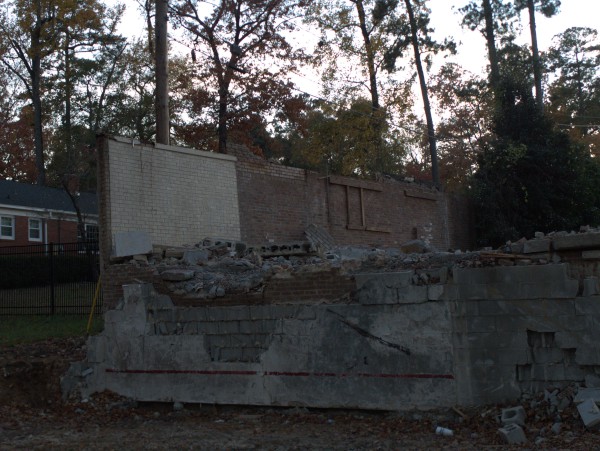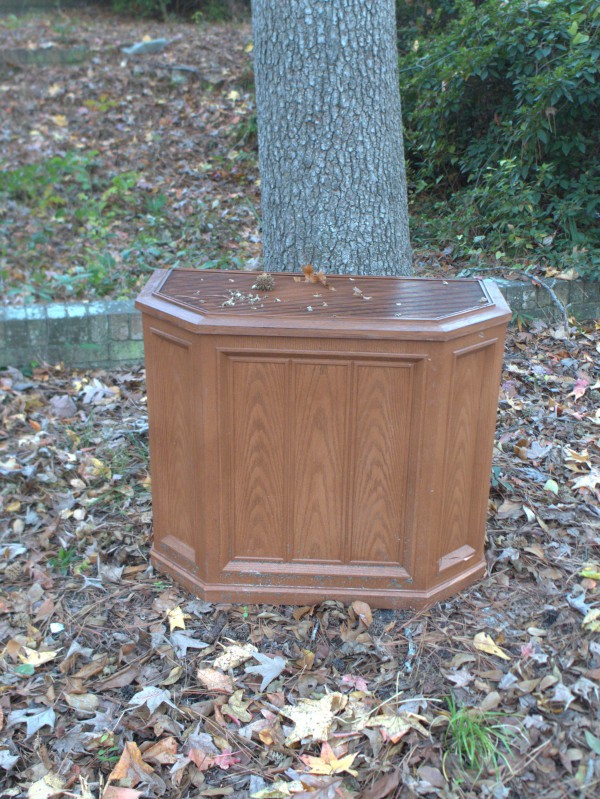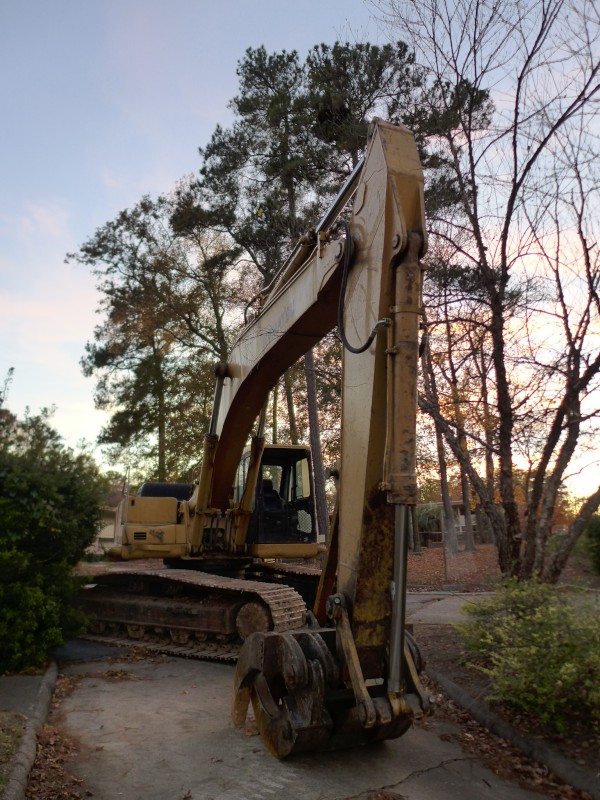 26 December 2014: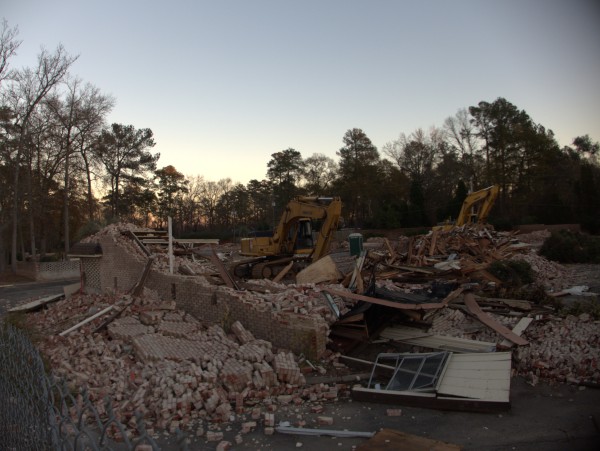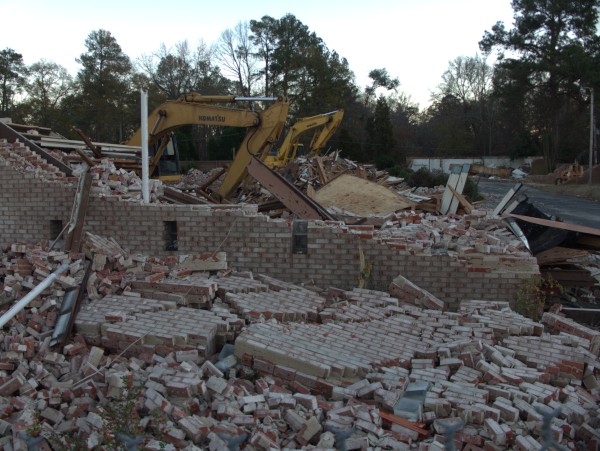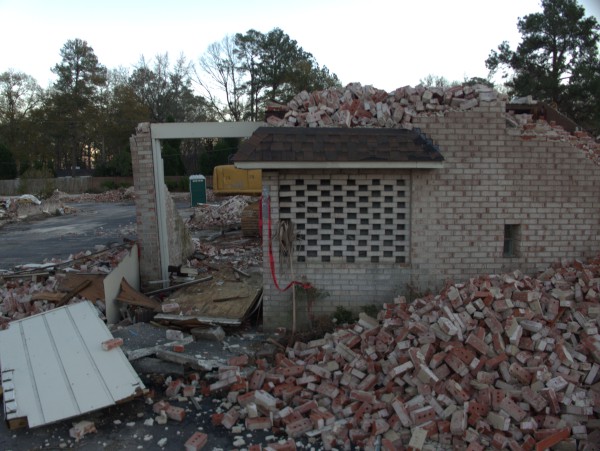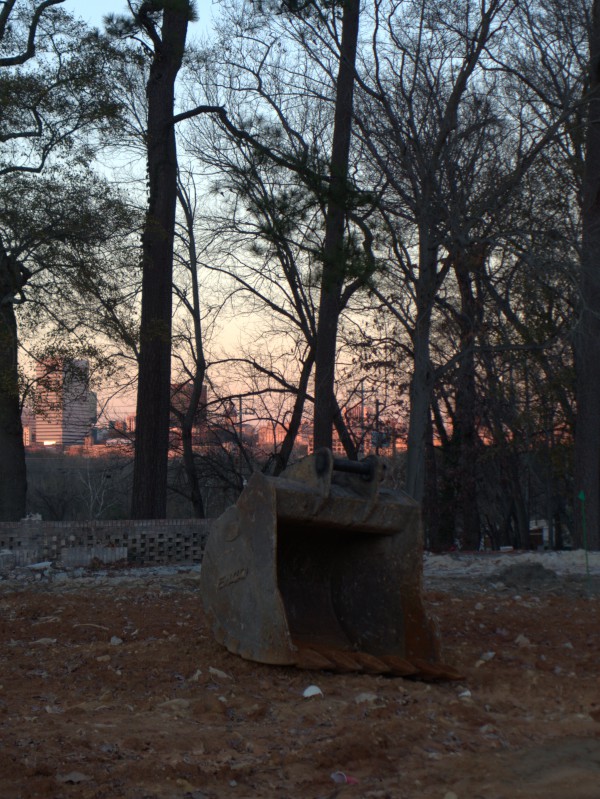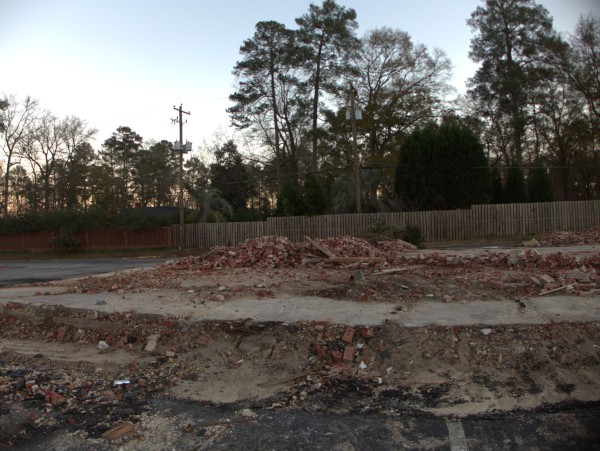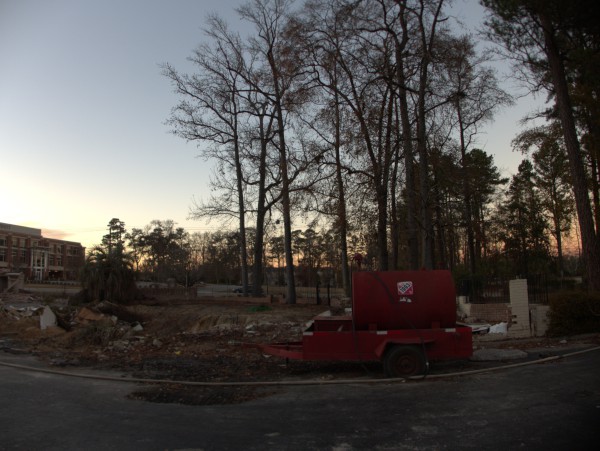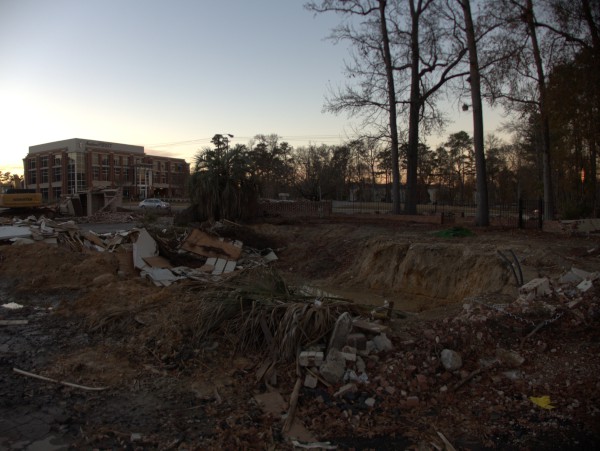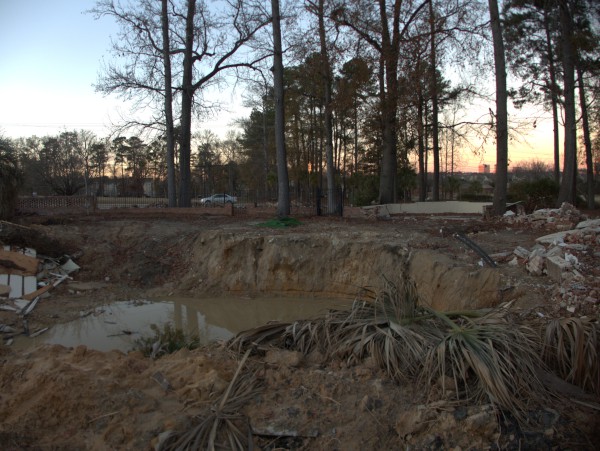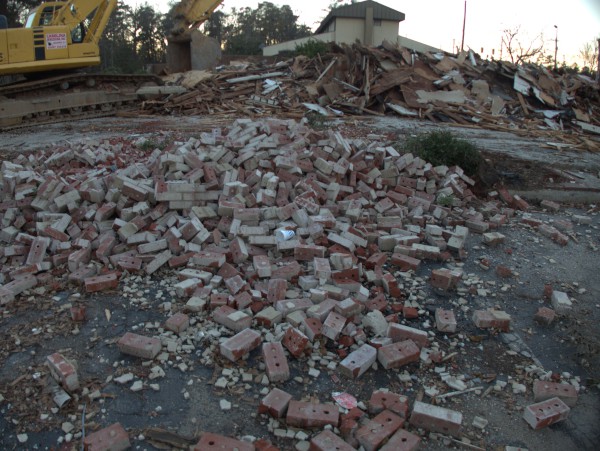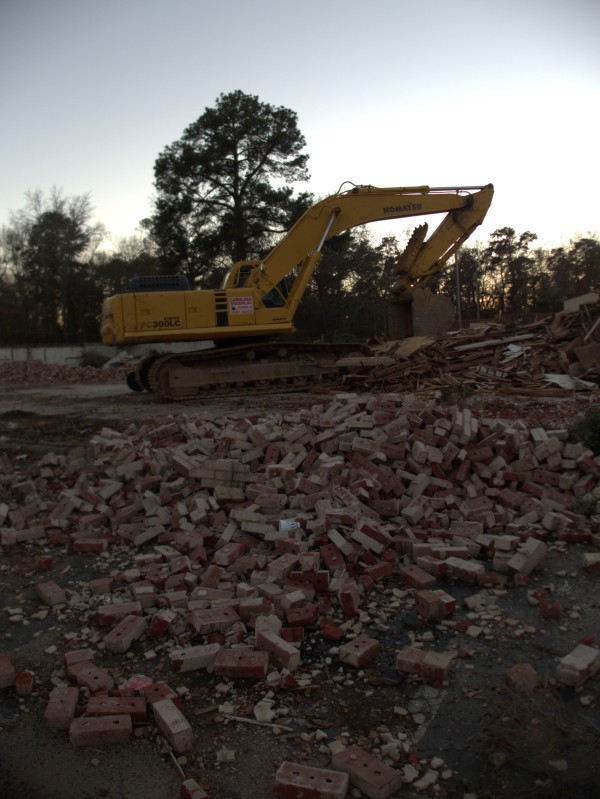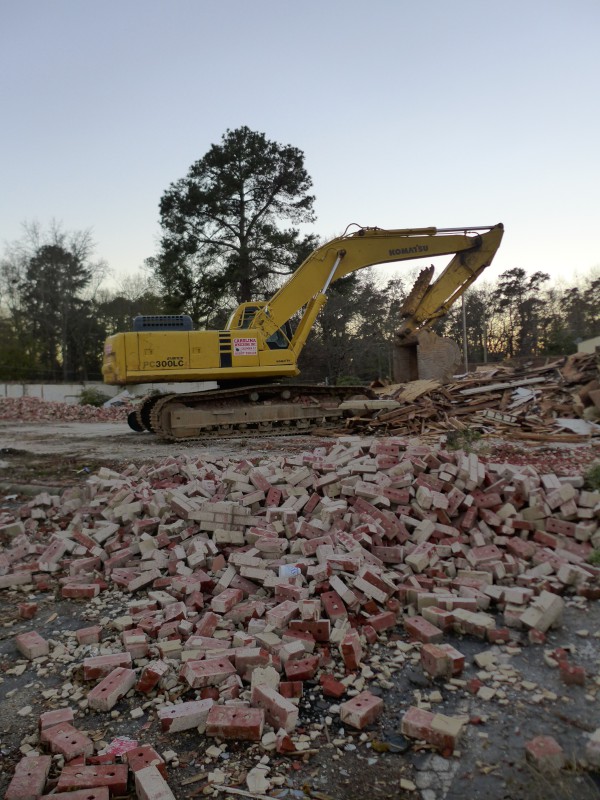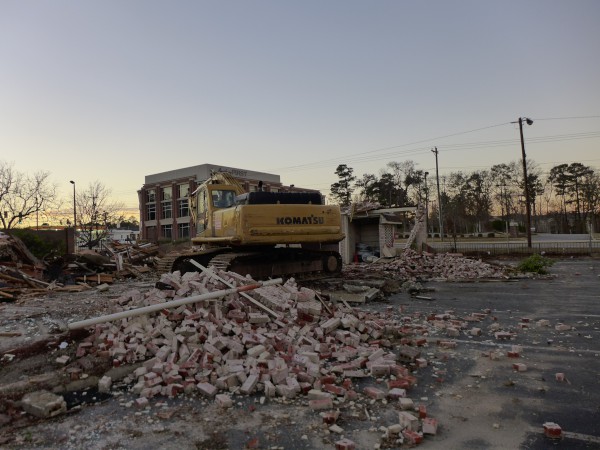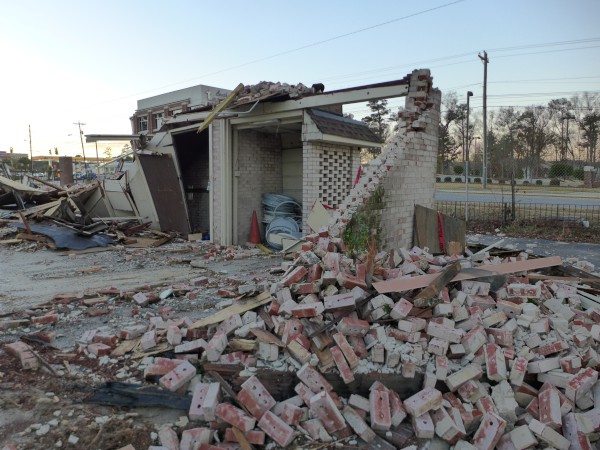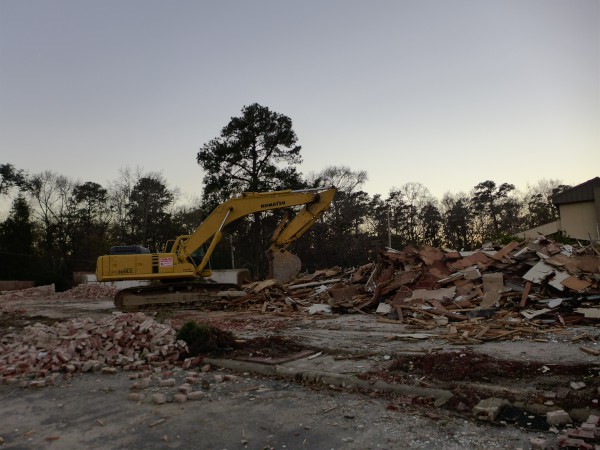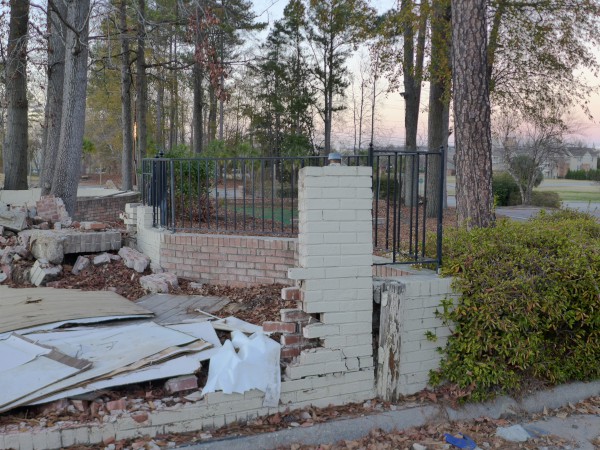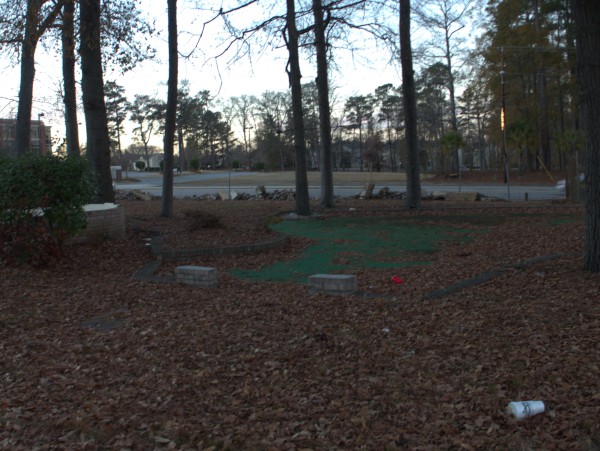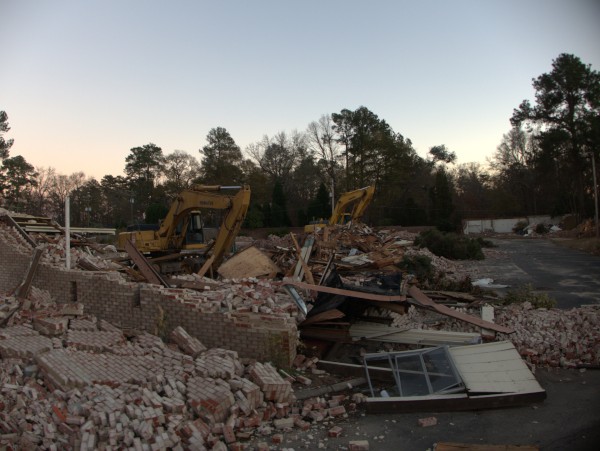 UPDATE 2 February 2015 -- Commenter TahoeChic pointed out an old Tremont postcard on Ebay, which I have bought and scanned, putting the image at the top of the page. Notice the differences in the property from the time of the postcard (which gives the "AL" prefix phone number, so it probably dates from the early 1960s) to now. For instance the big roadside sign was gone, the short brick wall along Knox Abbott drive had yet to be build, there was a canopy in the parking lot, the pool area was not enclosed and had a diving board, and it does not appear the the final front-office building had been built.
Commenter fourlizards found a Tremont key and took a picture, I have added that under the postcard.
Photosets: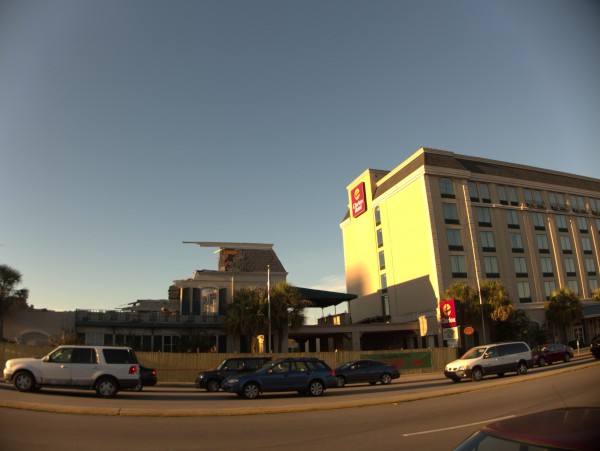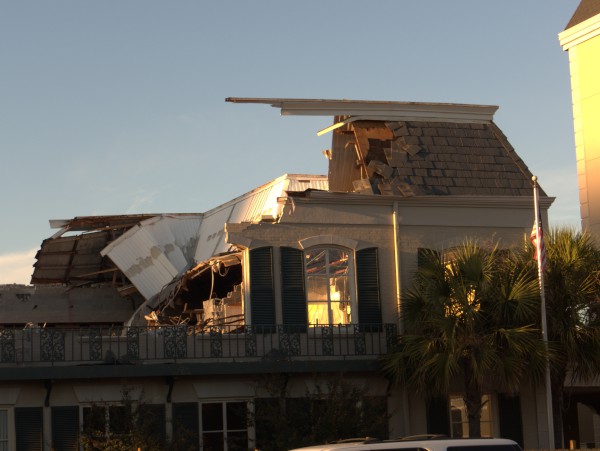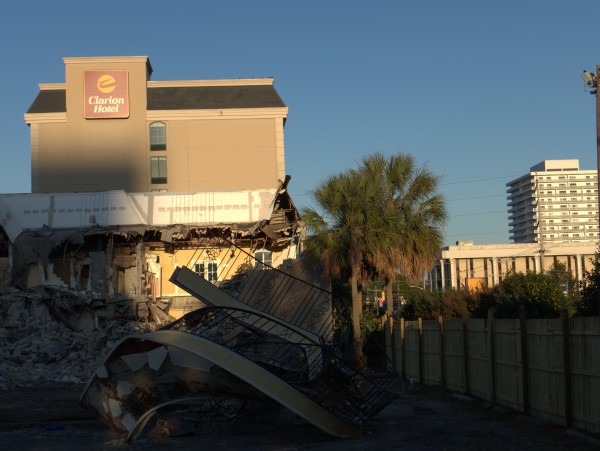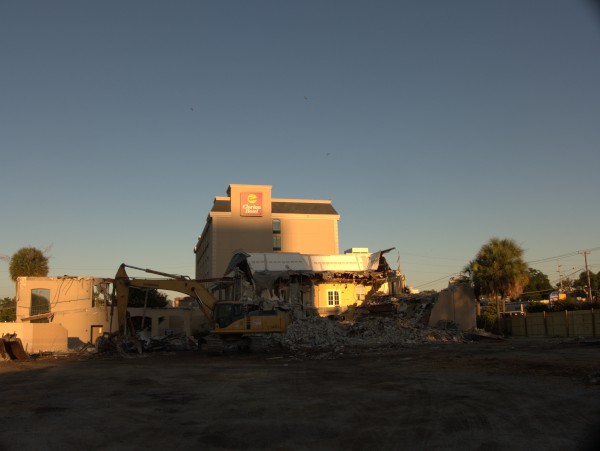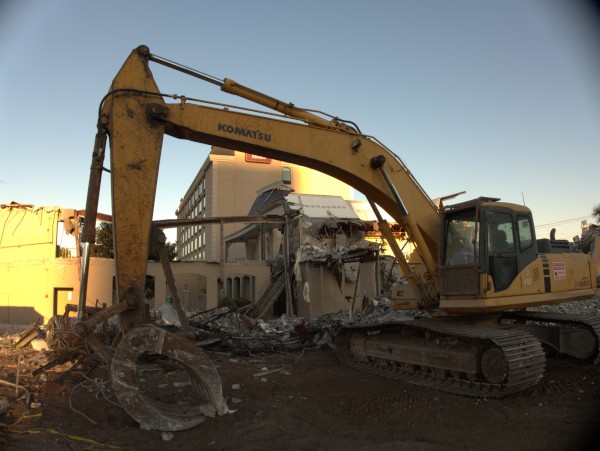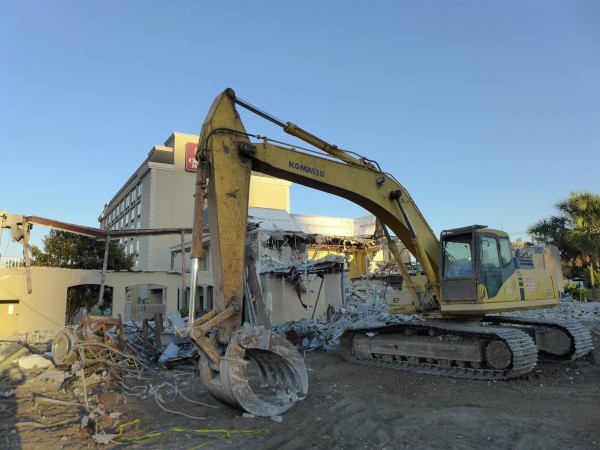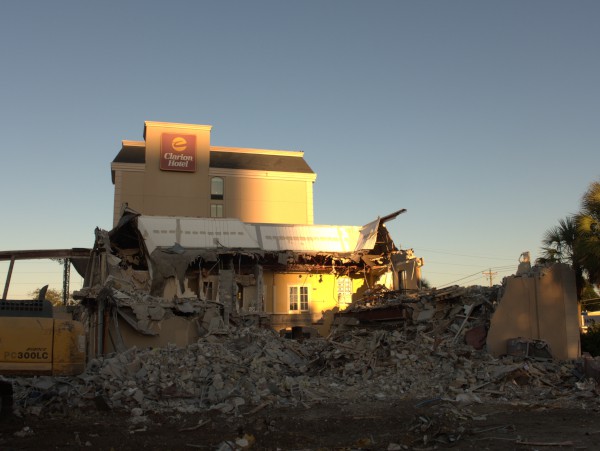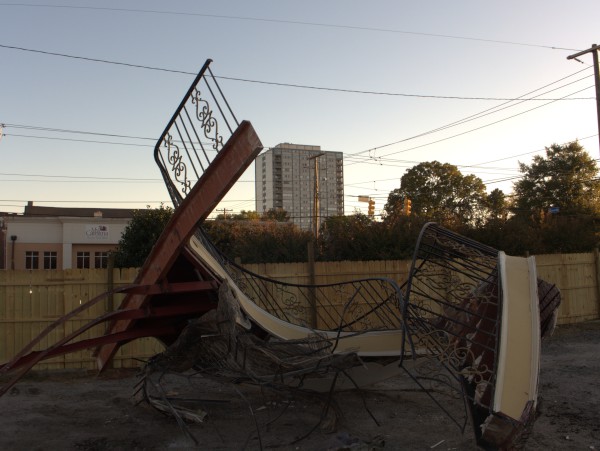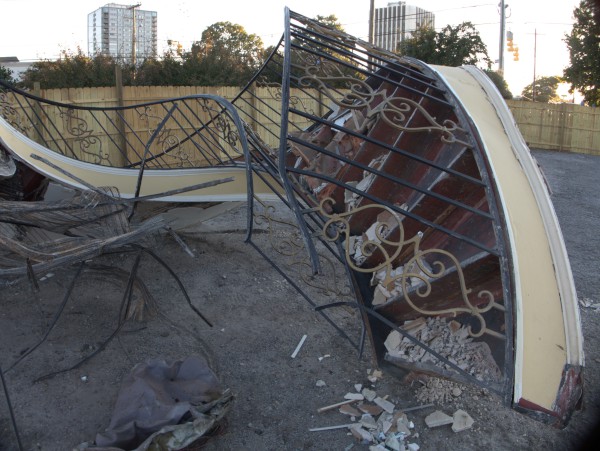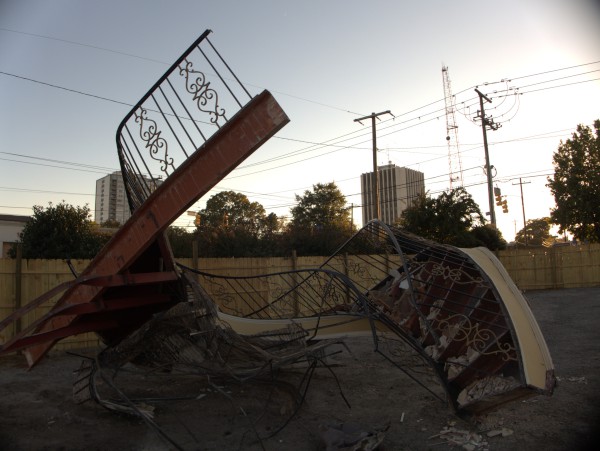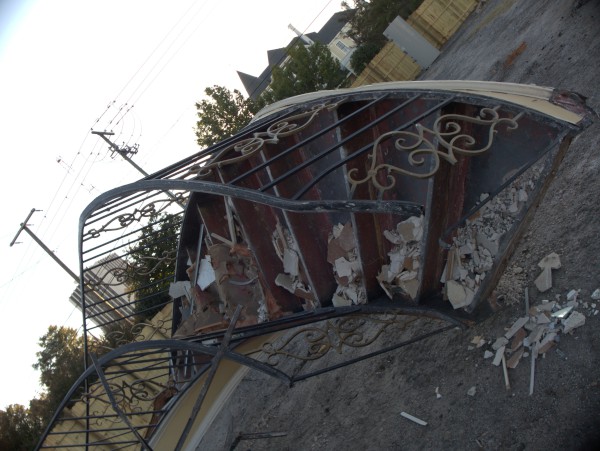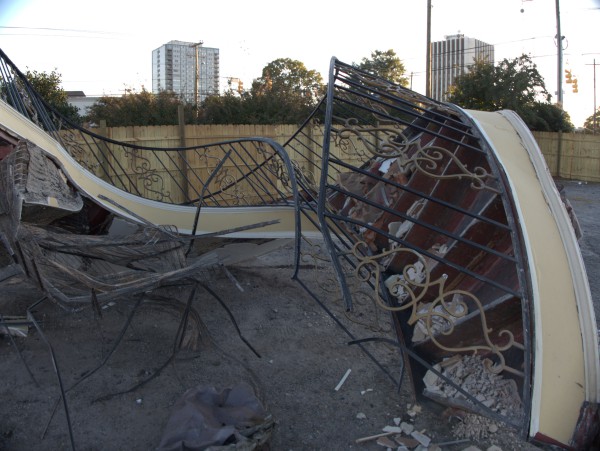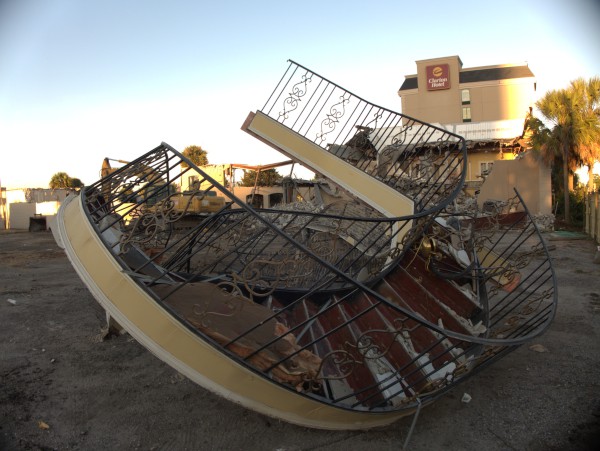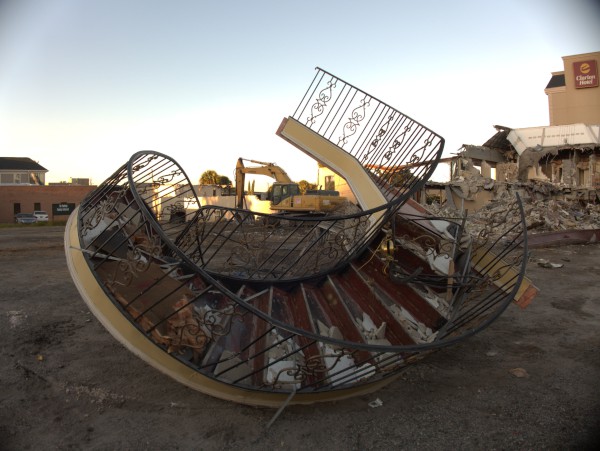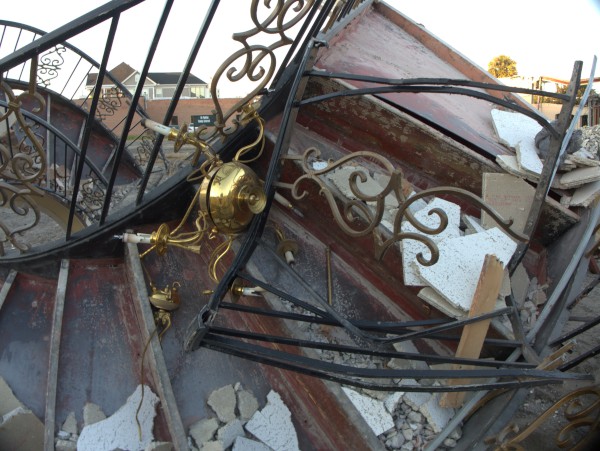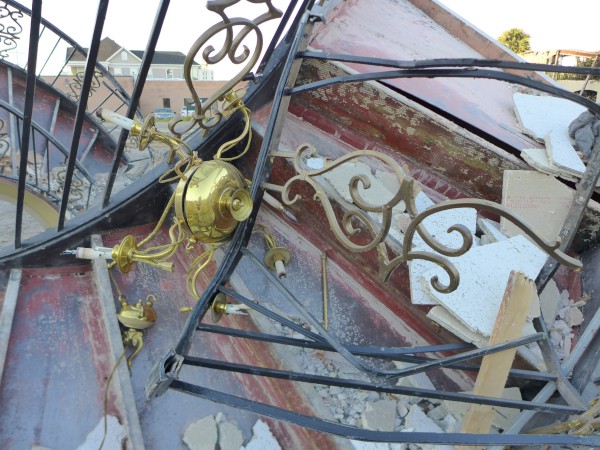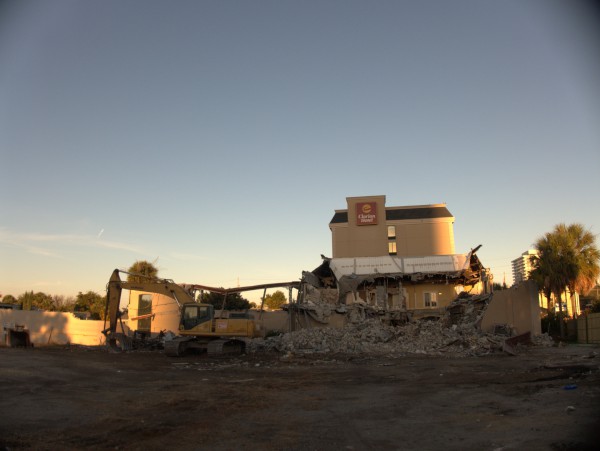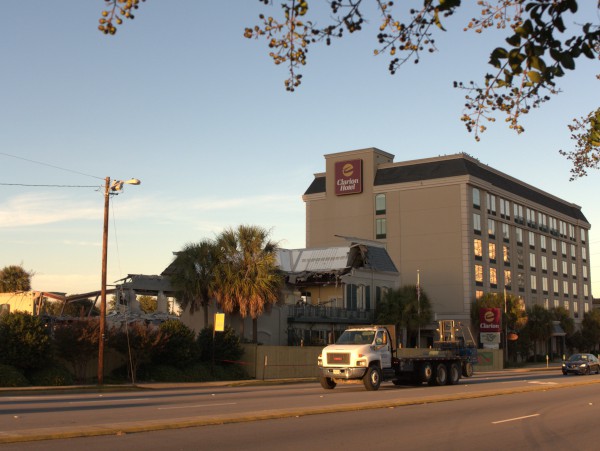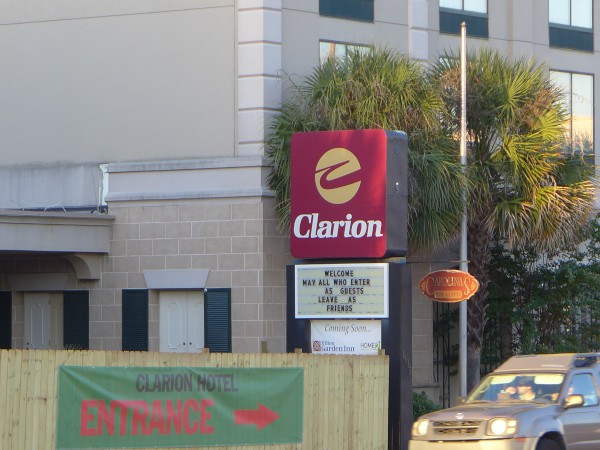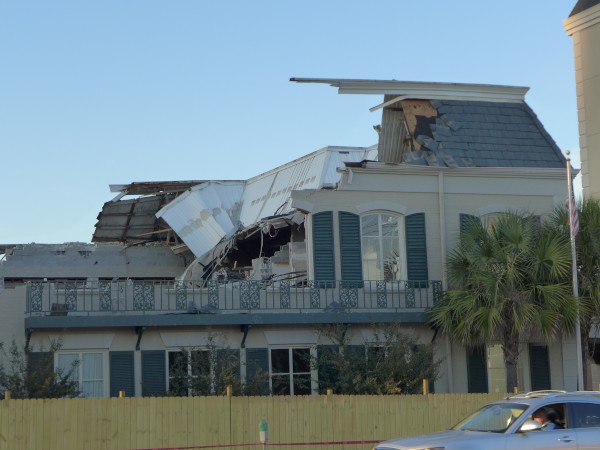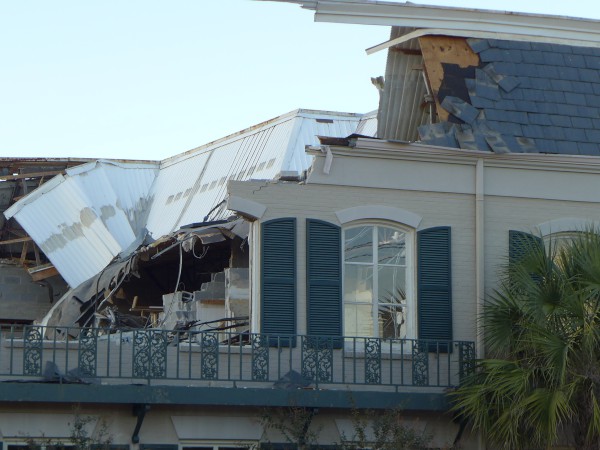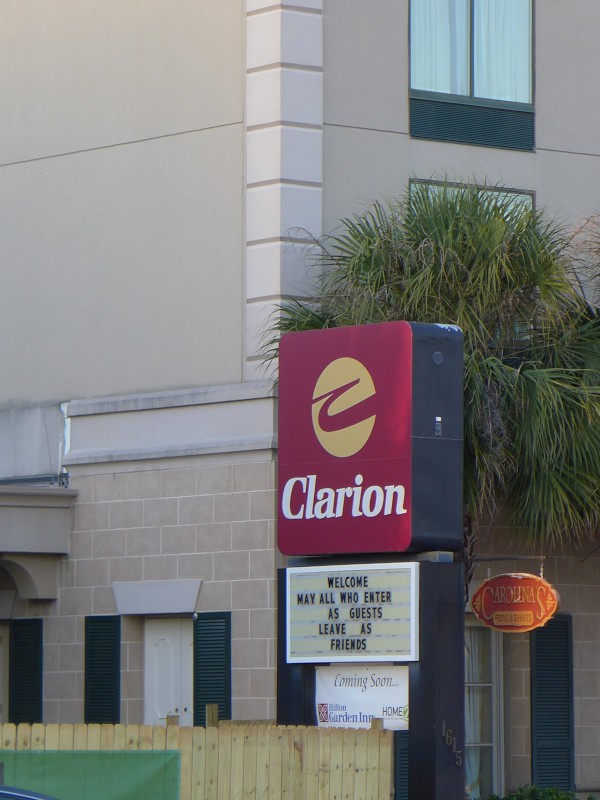 The Carolina's restaurant building at the Gervais Street Clarion is being razed as part of the upfitting of the property to become a dual branded Hilton Garden Inn / Home 2 Suites.
I never went there though over the years I heard it advertised many times, especially with New Years Eve packages at the hotel. I'm not sure exactly where the fancy spiral staircase fit in, but it doesn't seem like the sort of thing you would usually find in a hotel restaurant.
The State notes that the hotel was Sherman's Columbia headquarters and is a historic site. I confess I'm a bit confused about exactly what part of the property dates back that far. Surely the actual hotel building on Gervais is not that old.
(Hat tip to commenter badger)
UPDATE 4 November 2014 -- I had originaly titled this post Carolina's Restaurant, but according to the comments, that restaurant is still in service as part of the hotel proper:
The restaurant itself is still open. It closed temporarily during the construction, and then re-opened. The images that you've posted above were not the actual Carolina's Restaurant. That's actually inside the Clarion Hotel. That building was for banquet halls, conventions, and that sort of thing.
UPDATE 13 November 2018 -- Four years later and work is still ongoing, though things are shaping up: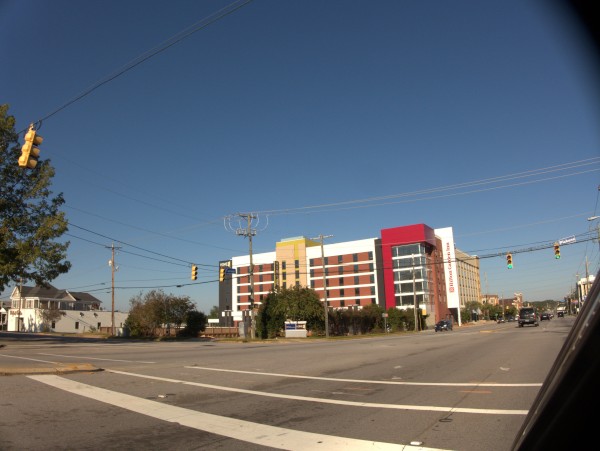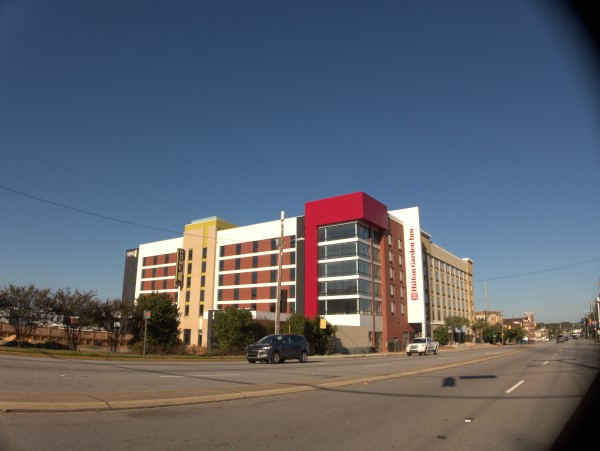 Posted at 12:59 am in Uncategorized
Posted at 11:47 pm in Uncategorized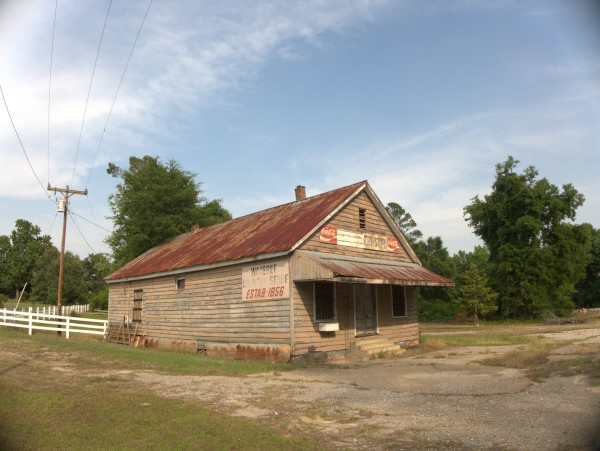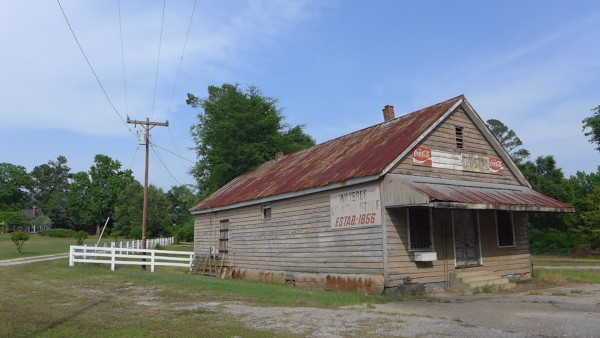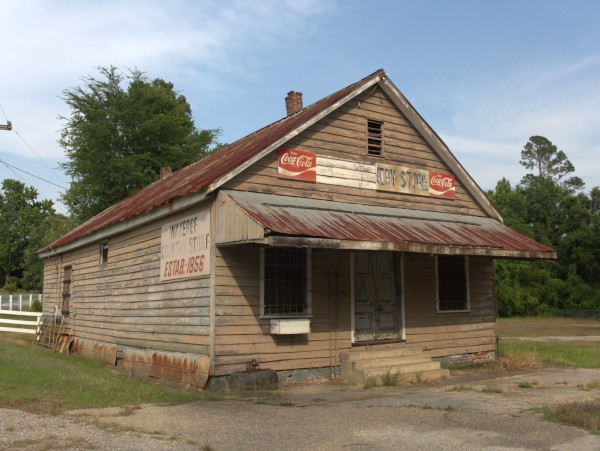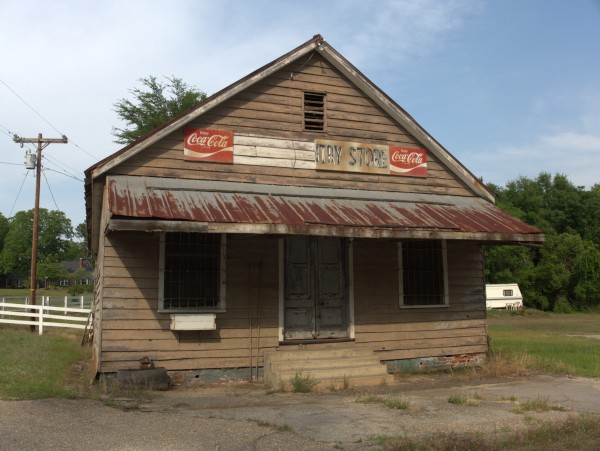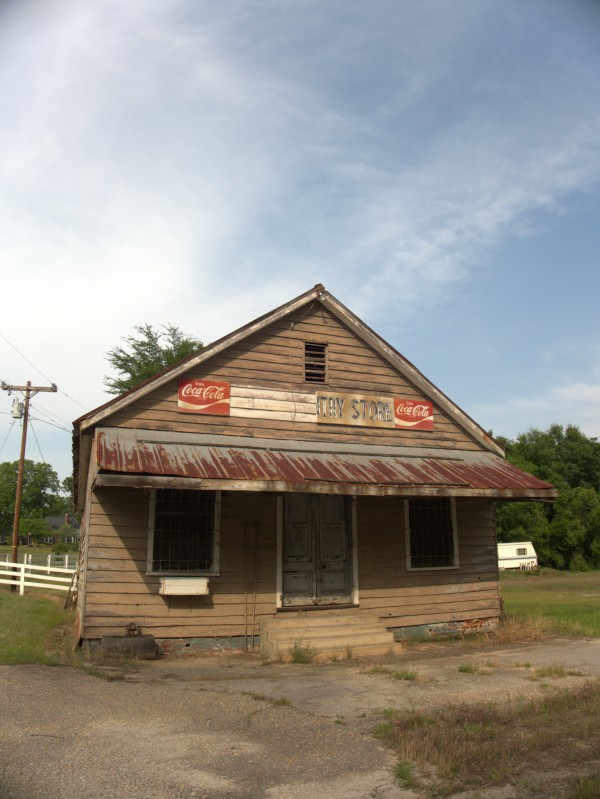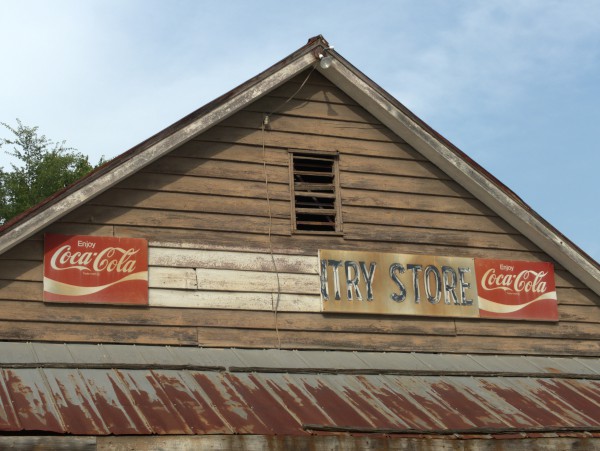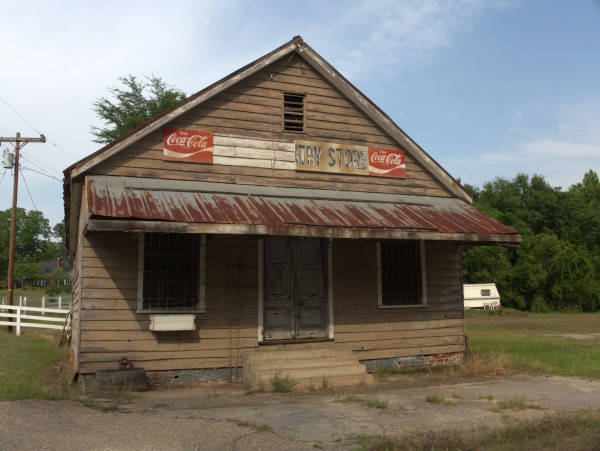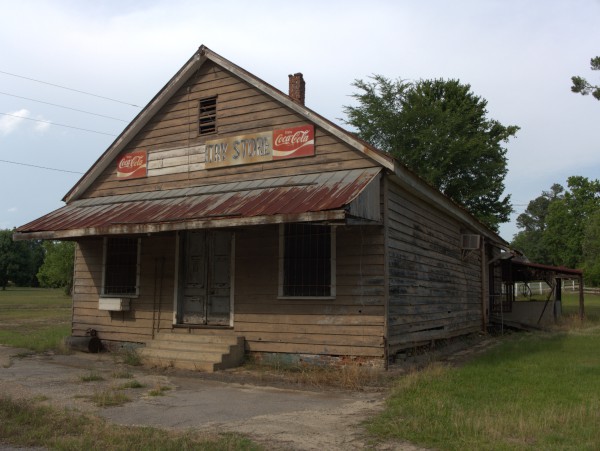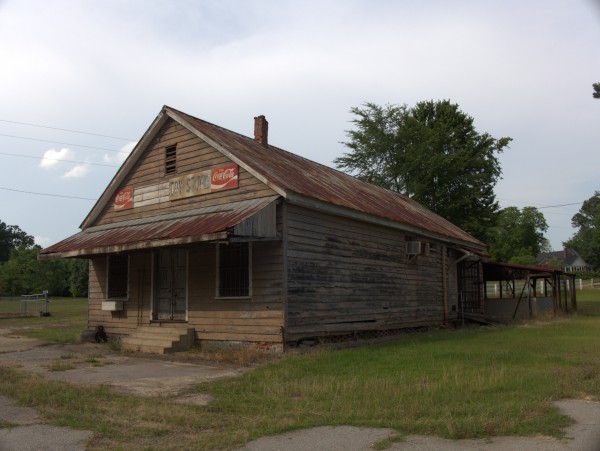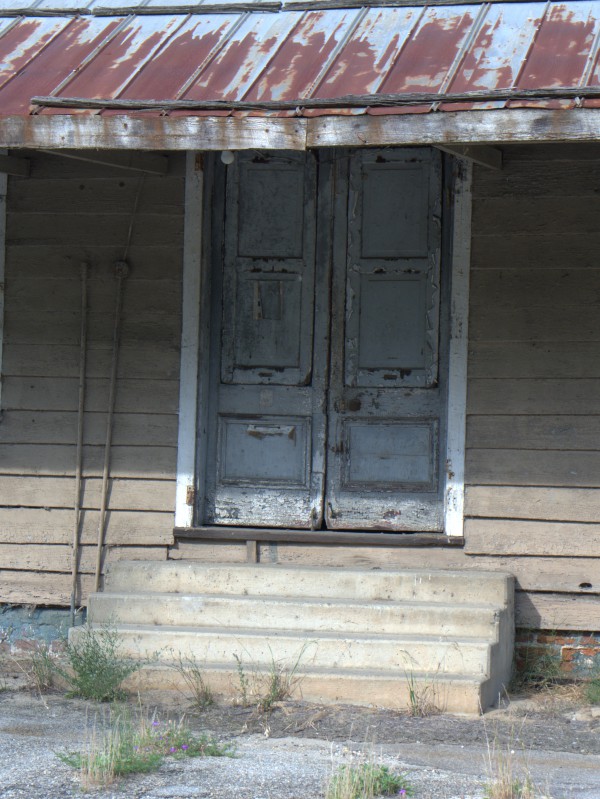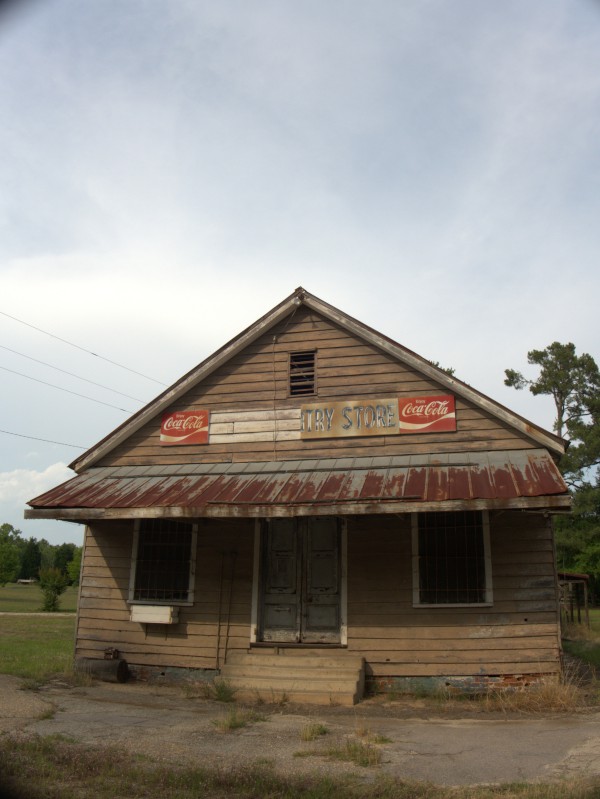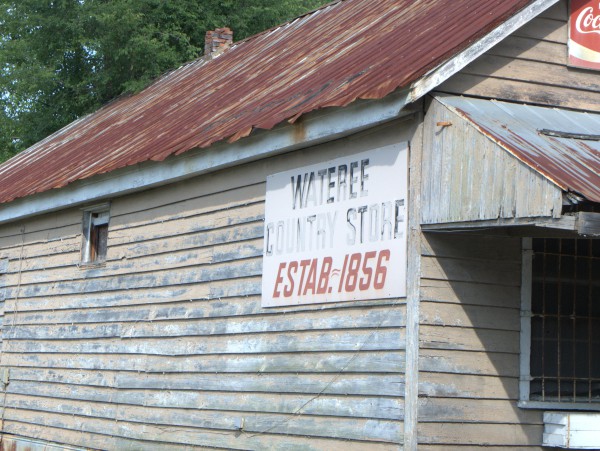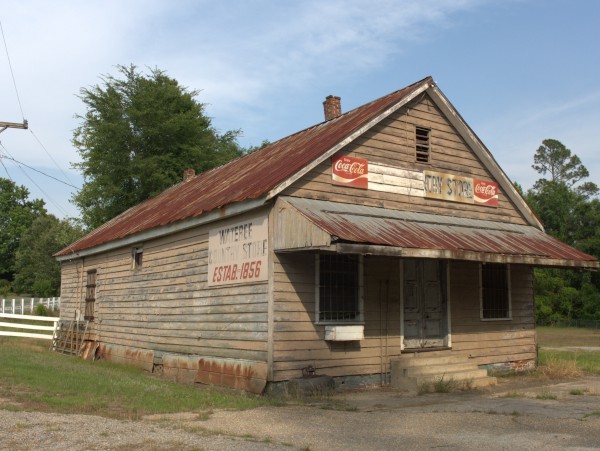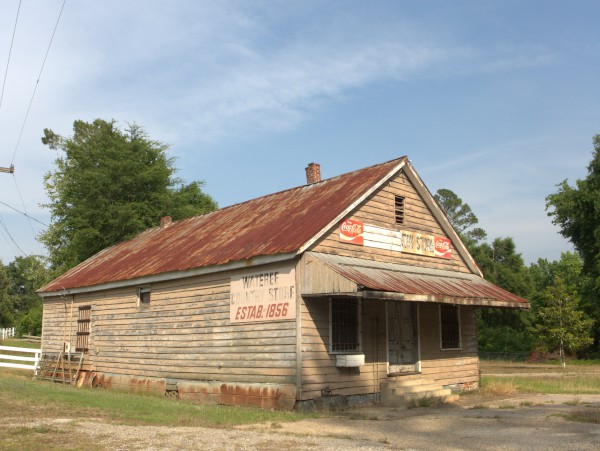 Here's an old country store I ran across recently just south of where Bluff Road (SC-48) ends at US-601.
The sign claims it was founded in 1856, which would make it a fairly rare atebellum business still in operation until fairly recently. I think this particular building is much newer than that however -- to me it has kind of a 1920s look. The nearest landark I can find an actuall address for is St. Luke AME Church at 4990 McCords Ferry Road (US-601) which is probably about half a mile south of here.
I don't know when the place closed, but it is now surrounded by a fence so clearly there has been no customer access for a while.
Posted at 10:27 pm in Uncategorized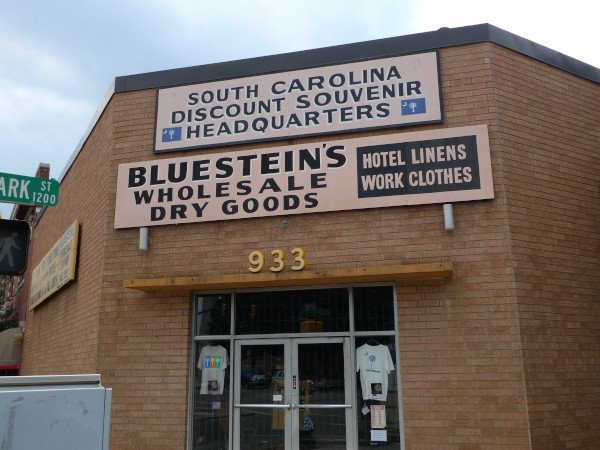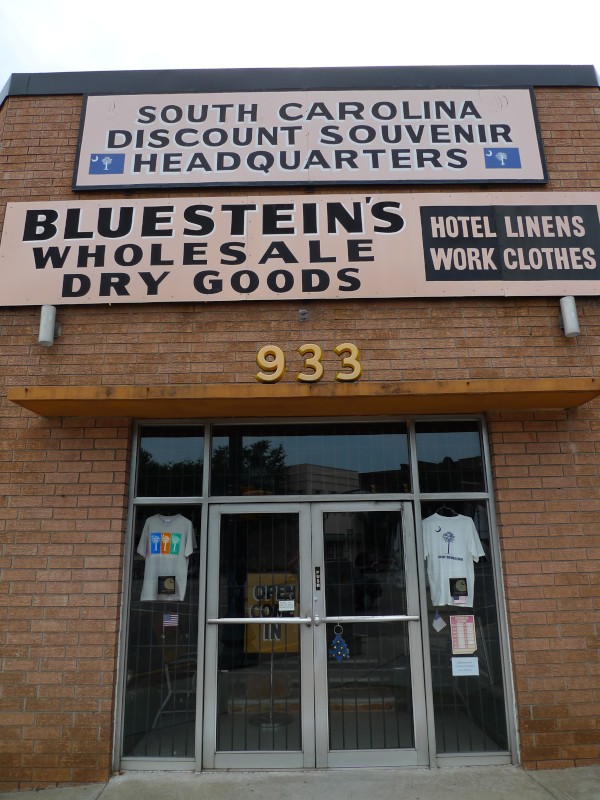 The date was, I think, 1983, at about this time of year, and pretty much everything was right with the world. The Carter years were over, I was at USC and had, after a bit of flailing around, found something I liked and was was good at that I figured I could spend the forseeable future doing. It was springtime and I was taking a fun elective, "Introduction to Cinema", or some such course title.
I can't now recall the professor's name, but he was quite entertaining and well versed in the material. I remember in particular one of his theories, probably not 100% serious, that people in the first few decades of the 20th century lived their lives much more dramatically than we do now. This would explain, he said, why silent movies look so over-acted to us, but yet when he went back to the original period newspaper reviews of the features, he invariably found praise for the naturalness of the performances. At any rate, we screened many of those silent classics as well as more modern flicks into the French New Wave period and beyond. The kicker for the course was that for the final project, we would split into groups and make our own short films.
Well, as it happened, one of my Computer Science friends was in the course with me, so we formed a group of two for the project. I had, from somewhere, a Super-8 camera with an attached flood, so we were good on the technical side -- all we needed was an idea and script.
Now, one of the films we had screened was Ingmar Bergman's The Seventh Seal. I don't know what I would think of it now, but at the time, I believe we both thought it a bit pretentious, and more importantly, a good subject for parody (which could only be helped by the fact that everybody in the audience would have seen the film recently too). I recall very few of the details, but the key fact is that a robed avatar of DEATH was going around taking lives with visual metaphor of a candle going out. We figured that with modern medical technology and life support, HIS job might be a bit less easy. We kicked it around a bit and figured we could get a usable 10 minutes from the idea easily.
Since I had the camera, and there were only two of us, it was obvious that my friend was going to have to be DEATH. It was a bit of a problem that she didn't look at all spooky or dangerous, but she had some ideas for that. Now, she was from North Augusta, so I have no idea how she knew more about this piece of Columbiana than I did (other than I rarely paid attention to anything outside of a book in those days), but she walked us down to the Vista (which was not called that at the time) and into Bluestein's Dry Goods. I had only a vague idea what a "dry goods" store was and certainly would not have automatically included sheets in that category, but she easily found a good sized, inexpensive sheet, and we were out the door. Next we stopped at the grocery for some black Rit dye, and mixing that up in my mother's washer (I have no idea how the next load of clothes came out), we dyed the sheet black.
Wound in black sheets, and with a bit of white makeup, my friend was a perfect DEATH. Next we made some cardboard signs saying "Life Support", and got some trick birthday candles. We put the signs up over the end of hall double doors in LeConte College (the CSCI building at the time), and our tracking shots had DEATH wafting through the corridors of that building and through the doors into the "Life Support" ward. At that point, the idea is that we would cut to the trick candles, and that everytime DEATH would snuff one out, it would re-light. Finally, he would be so frustrated he would break the 7th Seal (on a bottle of Seagrams 7..) We planned the shoot for well after hours (there was no building security in those days) and everything went perfectly without a soul present to ask what in the world we were doing. We got enough footage that we figured we were golden and wrapped up.
Next, I had the film developed, and it was time to edit the movie together. At that point I was suddenly stricken with pollen season allergies like never before and never since. It was non-stop sneezing, and my eyes were watering so badly I literally could not see to use the Moviola. In the end, my friend had to take it and set it up in the downstairs computer remote in the (as we called it at the time, Physical Sciences building) and she edited the movie together completely on her own during her late night shifts as the computer operator there. She did a great job of it, and the film was a hit with the class, we got good grades and moved on to the next semester. As far as I know, she still has the reel somewhere, but I'm sure it's better in memory that it would be watching it again now...
And that's my Bluestein's story!
Posted at 5:17 am in Uncategorized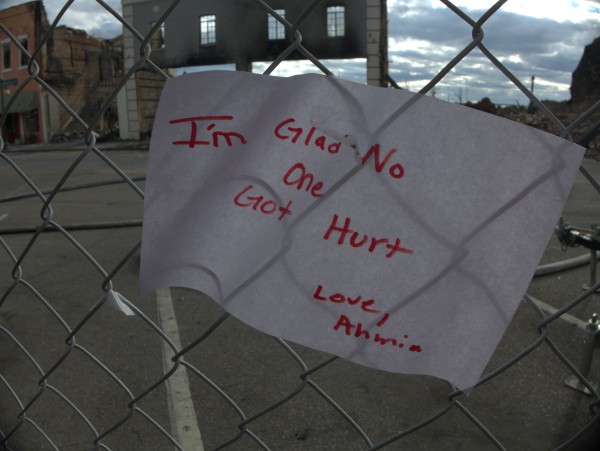 This is about the only good news to come out of Georgetown in the last few days.
I have been in a number of these businesses, and they are right in the heart of the downtown boardwalk.
The State has the initial story and several followups, including the Governor's visit.
Posted at 12:04 am in Uncategorized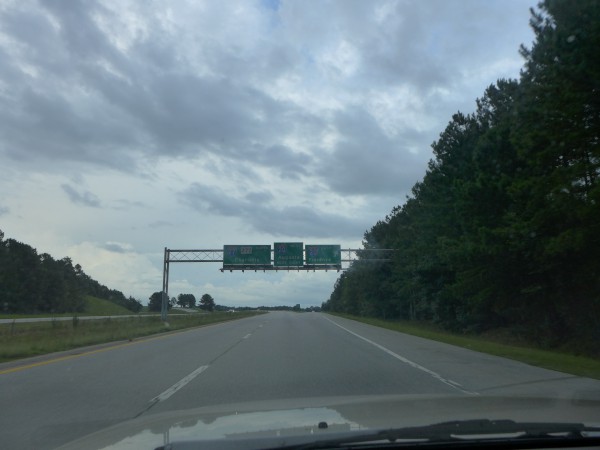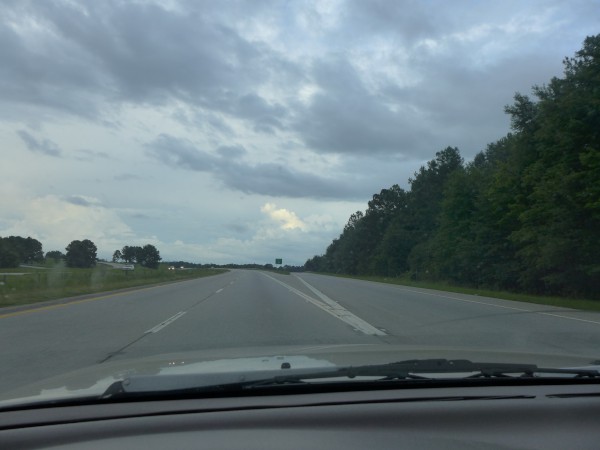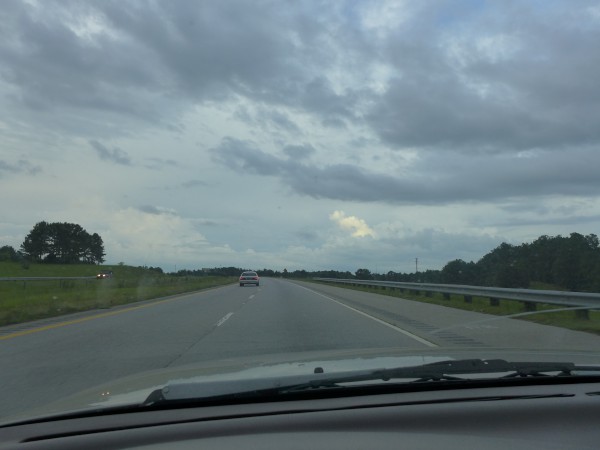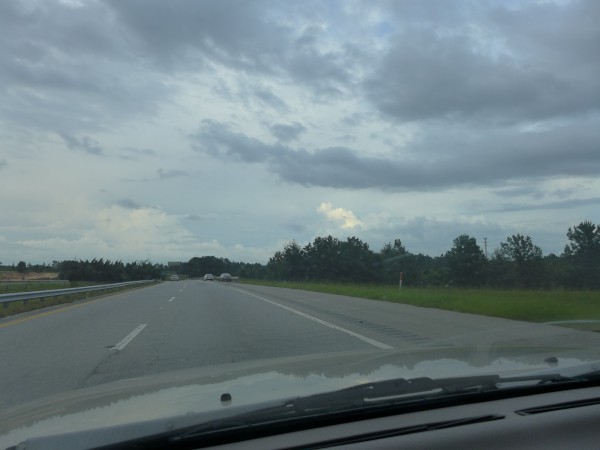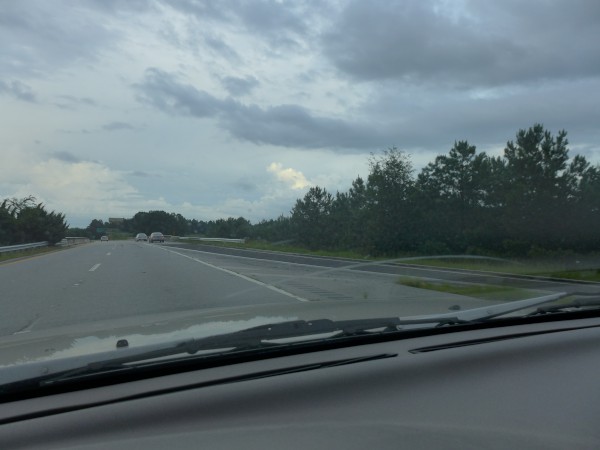 The intersection between SC-277 and I-20 is almost a Malfunction-Junction writ small. Unlike Malf-Jay, it's only a partial cloverleaf, but while the transition from northbound 277 to eastbound I-20 isn't bad, the transition from westbound I-20 to northbound 277 has that stretch just like Malf-Jay where cars are trying to merge left onto 277 at the same time others are trying to merge right onto the I-20 ramp.
Why anyone thought that putting up a row of metal lane pickets at the point where the merge starts would help anything I don't know, and in fact it didn't. The pickets did nothing but annoy people and turn an already quite short merging area into an even shorter one. Fortunately good sense prevailed after about a month, and the pickets are now gone as you can see here. It is hard, in fact, to even see where they were planted at this point.
Posted at 1:00 am in Uncategorized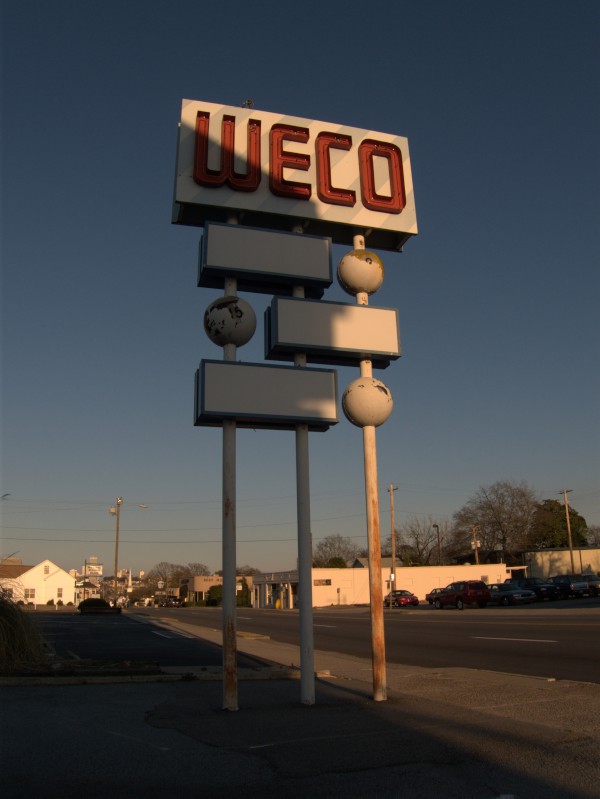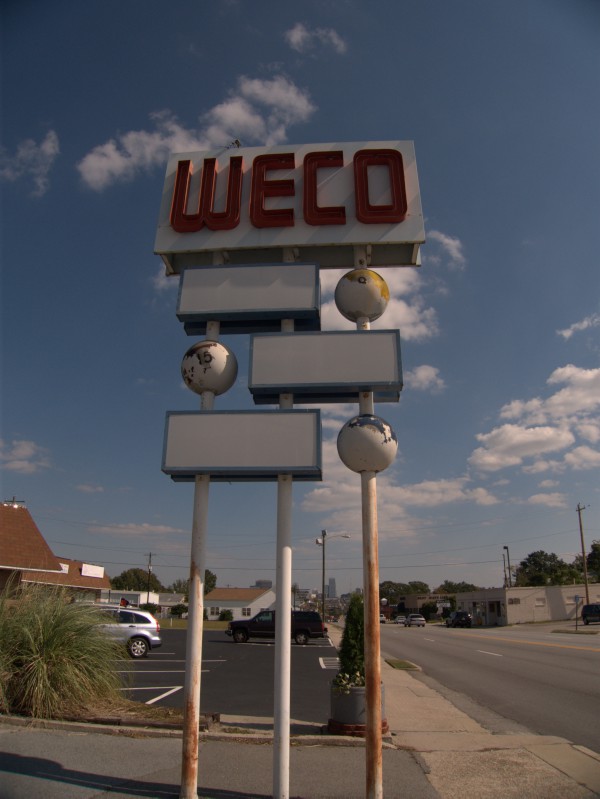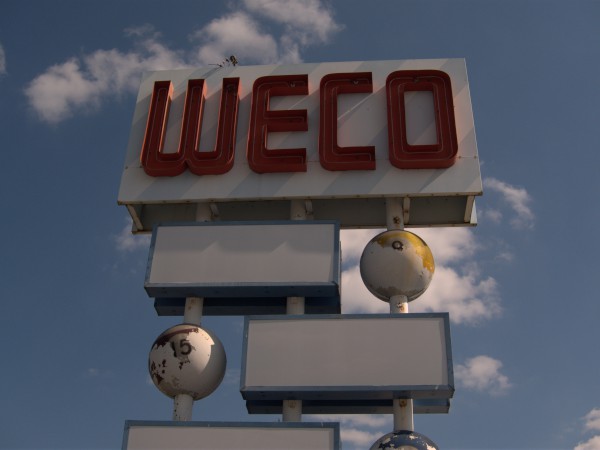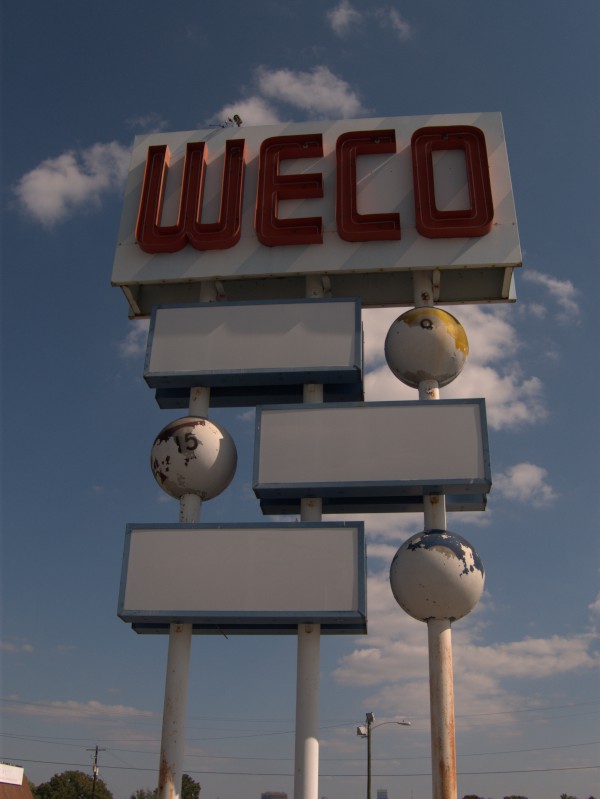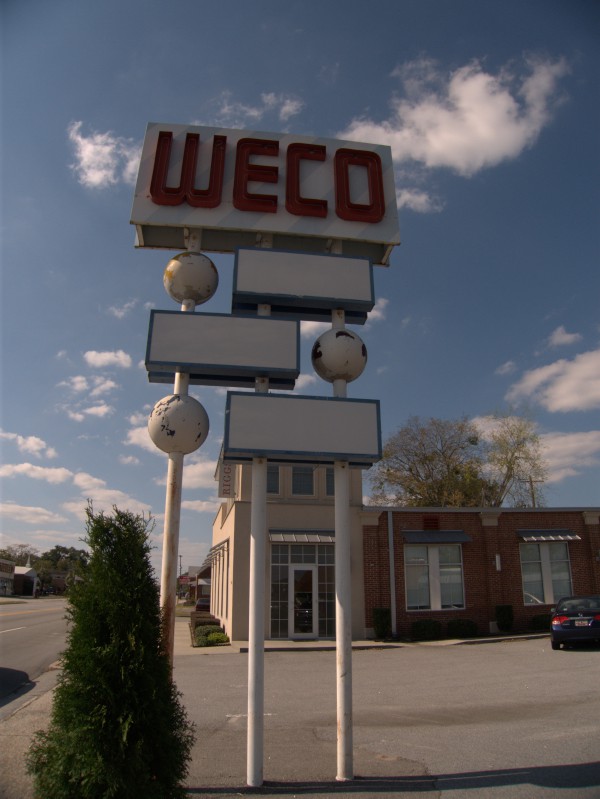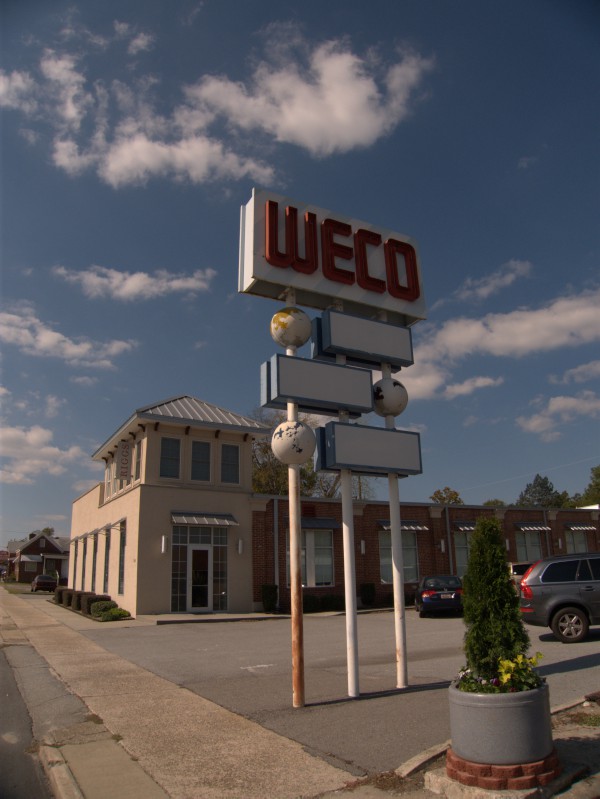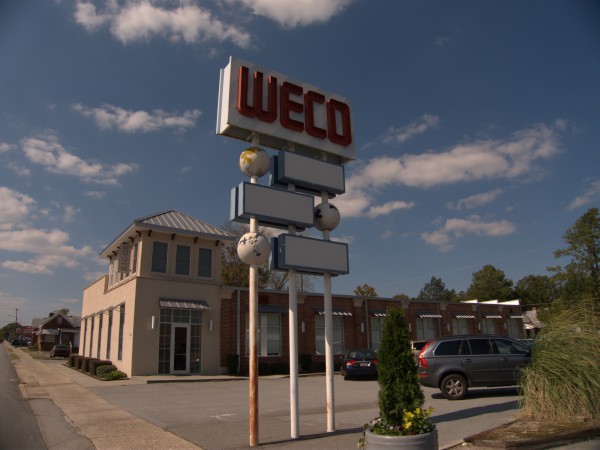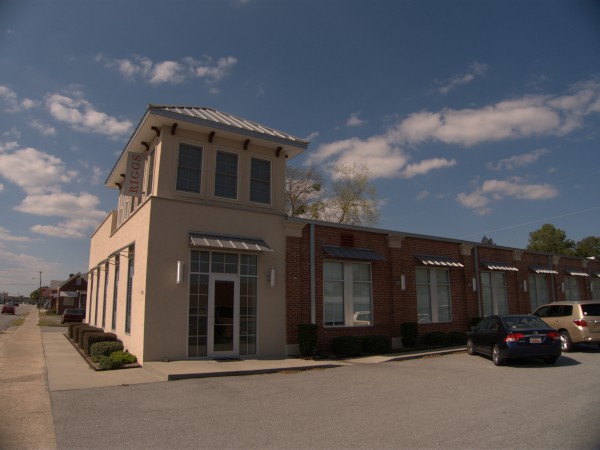 I really like the sign here at the former WECO Billiards. It has a similar aesthetic to Varsity Billiards and Red Wing Rollerway.
This site for the current owners of the building (note the clever URL) says it was built originally as a grocery. It was still operating as a billiard hall in the February 1997 phonebook, but by the time of the next one I have here at home (February 2007), the listing was gone. Since then it appears to have been a thrift store, and now houses a number of operations as detailed at the previous link.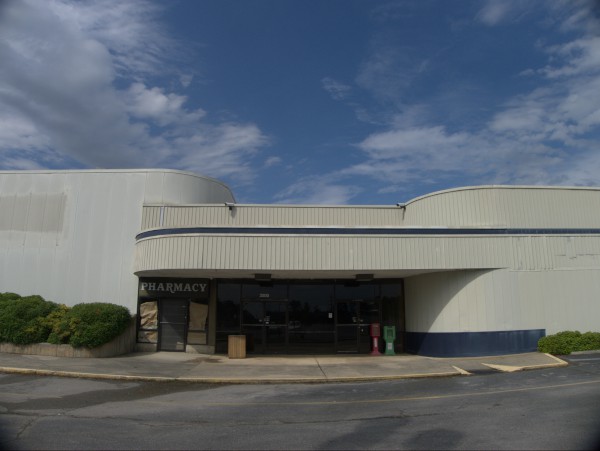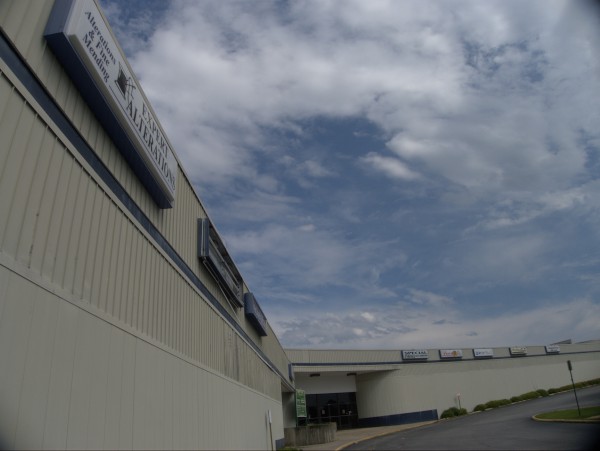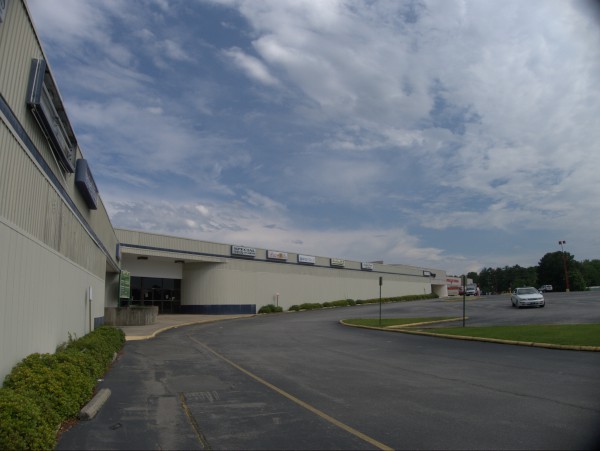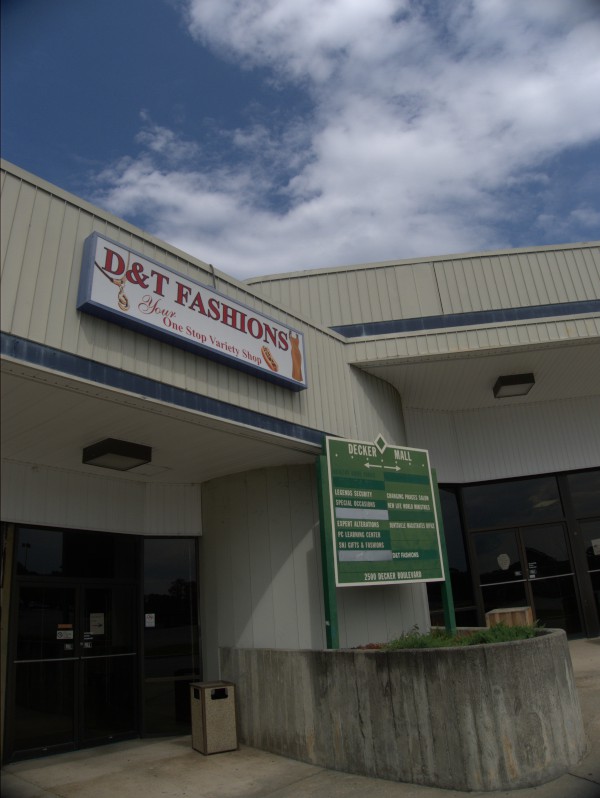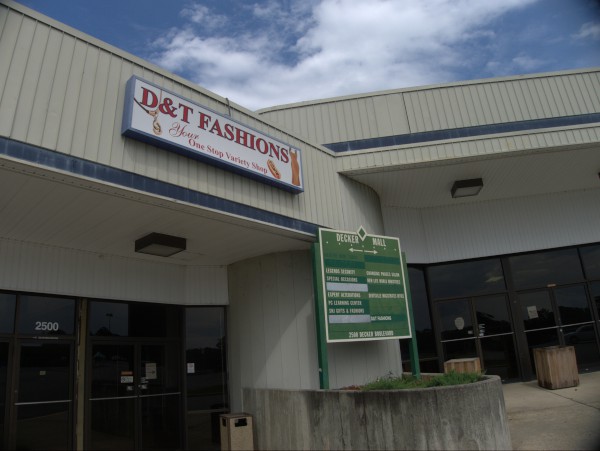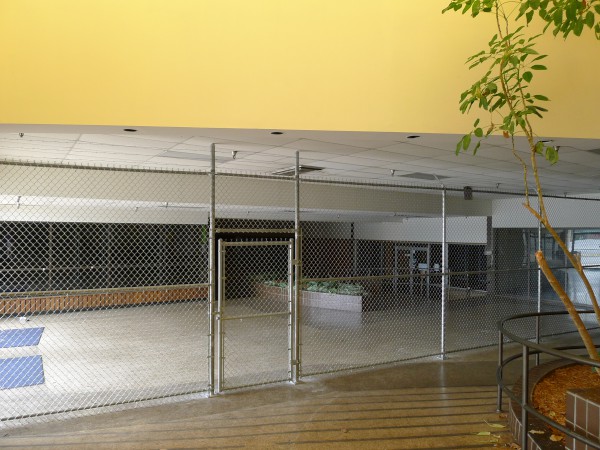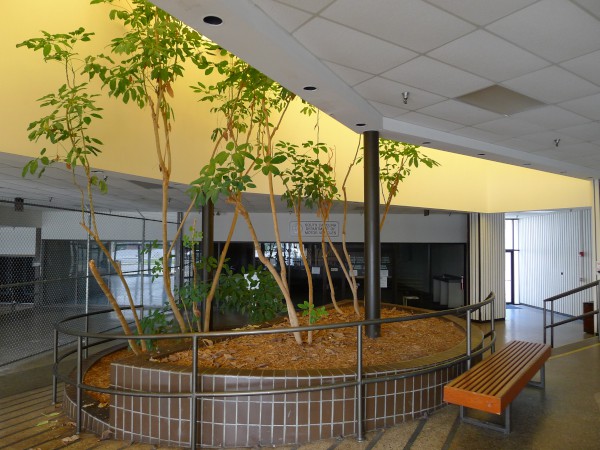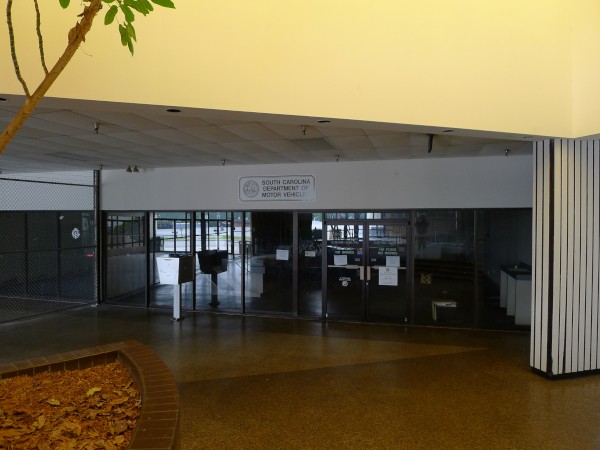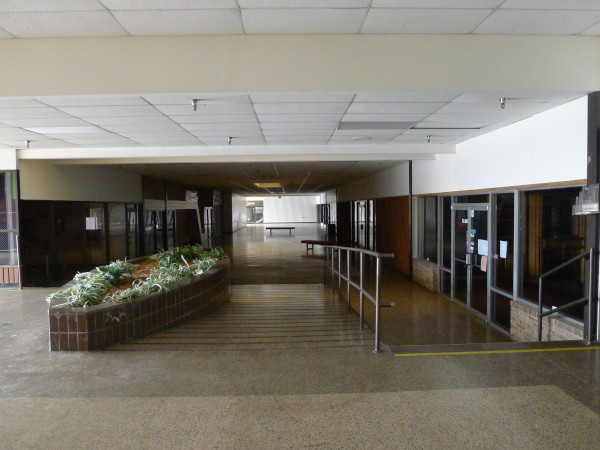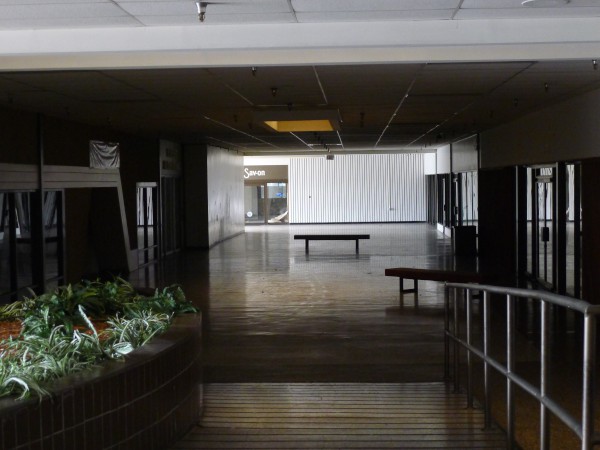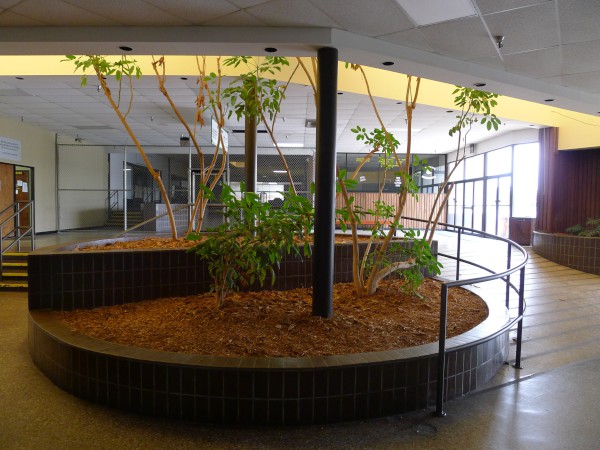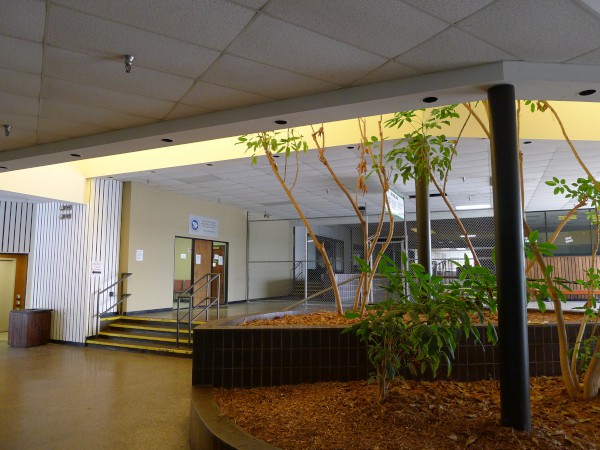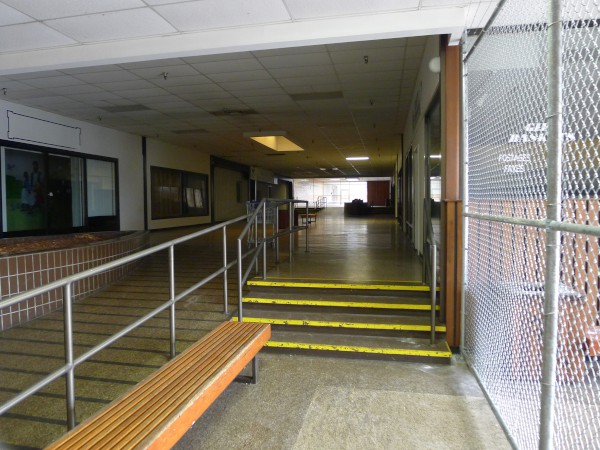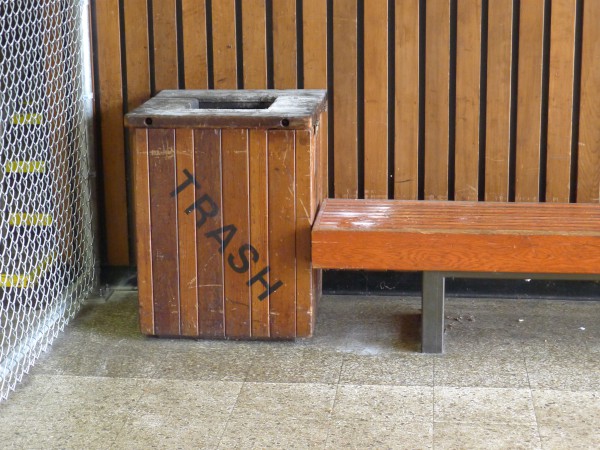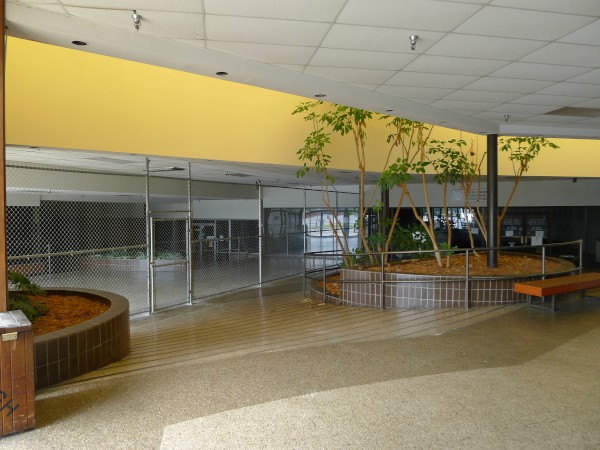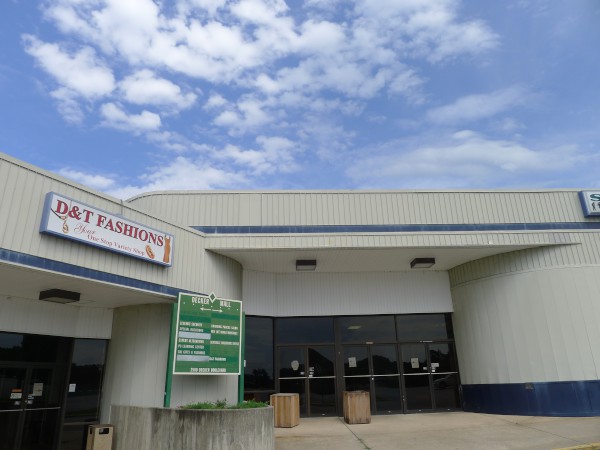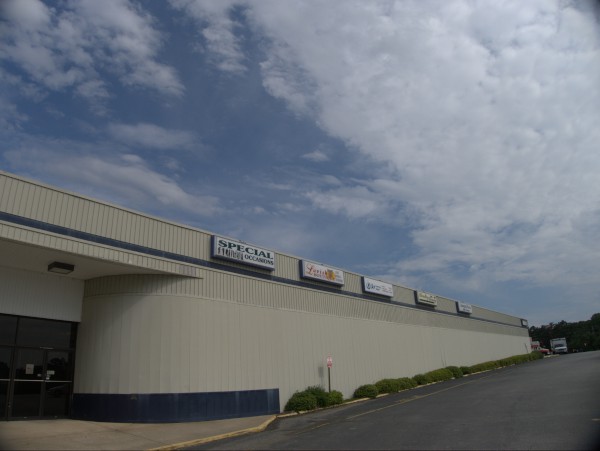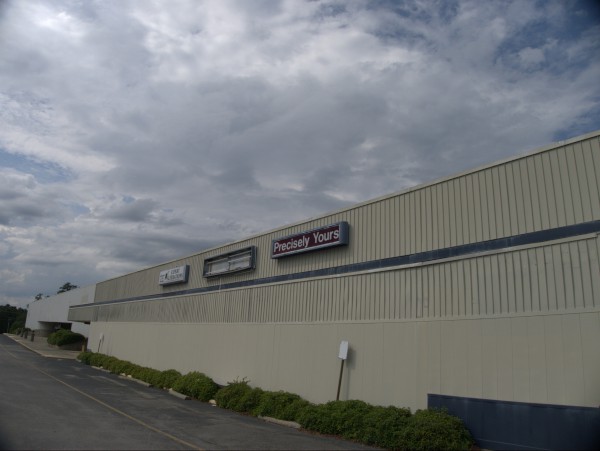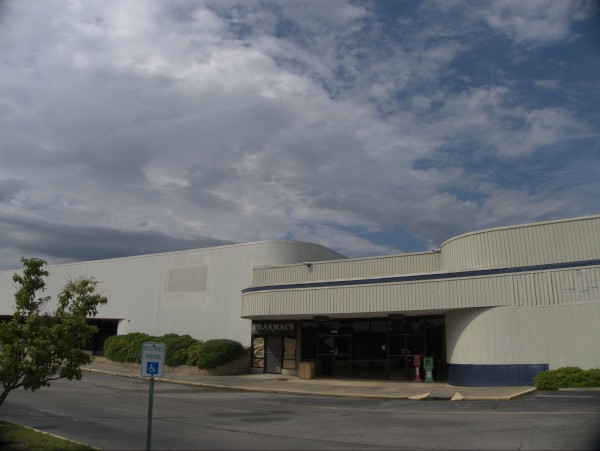 Well, it's unclear to me exactly when the hammer finally dropped, but all the remaining private businesses are now out of Decker Mall. I decided to stop by last week, and found that once I was inside, the only occupied space was the Dentsville Magistrate's office, and that most of the mall is now cordoned off by wire fencing in advance of the place being remodeled to house a bunch of Richland County Government offices.
I've written in various places about Decker Mall tenants, and thus in passing about the mall itself, but I've never done an entry for the mall per se.
In the beginning, Decker and Bush River malls were twins, with both being laid out as a strip anchored on one end by Richway (with the distinctive triangles on top) and on the other end by Kroger. The only real difference was that Bush River had a multiplex and Decker did not.
I'm not sure when Decker Mall opened, but it was definitely while I was in High School, probably around 1977. At the time, Columbia Mall was thriving, and just a few blocks away, so from the get-go, Decker had to find a different focus. With a discount store as one anchor, and a grocery as the other, the stores in the interior between the two tended to be smaller national chains, local chains, and one-off locals. Apart from clothing and other stores that didn't catch my teenage eye at all, I can recall Gateway Books, Flipside Records & Tapes, and my favorite, The Land of Oz video arcade.
After the Richway chain folded, Gold Circle took that anchor spot, and then when they folded, Target moved in. As far as I could tell, they always did a good business, but at some point a general mania struck Decker Boulevard businesses and they all begain a flight to Nort East Two Notch Road regardless whether there was still a customer base at the original location. When both Target and Kroger joined the flight, the writing was not only on the wall for Decker Mall (that wall had been scribbled for years..) but now it was etched in.
A number of local businesses that didn't rely on foot traffic held on there for years, but the last is now gone, and the next phase of life for the mall, if not *as* a mall is about to begin.
I have gone through a number of old city directories at the RCPL and have come of with this list of tenants for various years:
1977:
Does not list a mall at 2500, just Richway Stores.
1978:
Decker Mall Shopping Center
Richway Inc
Richway Auto Center
Ann & Andy Fashions
Fashion Bug of Bush River Inc
Dipper Dan Ice Cream Shop
The Peanut Shack
Country Corner gift shop
Reflections
Fayva Shoes
Good Health Food & Nutrition
Jenkins Flower Botique Inc
Manufacturings Outlet Shoes
Land of Oz
The News Room (restaurant & lounge)
Command Performance
Yummy Yogurt
Flipside Records & Tapes
Kroger Sav On Food & Drugs
1979:
Decker Mall Shopping Center
Richway Inc
Richway Auto cener
Fashion Bug of Bush River Inc
Country Corner
Reflections (men's clothes)
Gateway Books
Fayva Shoes
Jenkins Flowers & Bride's Place
Manufactures [sic] Outlet Stores (shoes & clothes)
Land of Oz
Command Performance
Harvey's Warehouse (stereo equipment wholesale)
Flipside Records & Tapes
Kroger Sav On Food & Drugs
Kroger Sav On Pharmacy
1983:
Decker Mall Shopping Center
Richway Inc
Richway Auto Center
Arnold's Formal Wear
Four Seasons
Mill Fabrics
The Micro Shop
The Shoe Tree
Land Of Oz
Command Performance
Flipside Records & Tapes
Kroger Sav-On Food & Drugs
Video Ventures
Melody Music Center
Olan Mills Inc
Rush's Fast Foods
1988:
Cola Magic & Customs Shop (theatrical supplies & equipment)
Decker Mall Shopping Center
Gold Circle
Four Seasons
China City
Command Performance
Kroger Sav-On Food & Drugs
Stone Works Home of The Dirt Cheap Mine (jewelery specialty)
Melody Music Center
First Federal of South Carolina (in Kroger?)
Olan Mills Inc
Rush's Fast Foods
State Department of Highways & Public Transportation
Columbia Magic & Costume Shop
Magic & Miracles Productions
Pettit William H Agency (talent agency)
Expert Alterations & Fine Mending
1993:
Target
China City
Kroger Sav-On Food & Drugs
First Savings Of South Carolina (in Kroger?)
Rush's Fast Foods
State Department of Highways & Public Transportation
Expert Alterations & Fine Mending
1998:
Branch Banking & Trust Co (in Kroger? in Target?)
Carolina First Corporation (where?)
China City of Columbia
Expert Alterations
Kroger Drugs
Rush's Food Systems
Target Store
2003:
Healthy Home Foods Inc
Legends Security & Sound
Little China Buffet
Pup's Barber Shop Express
Rush's
Special Occasions (catering)
Expert Alterations
Precisely Yours (beauty salon)
Changing Faces (beauty salon)
New Life World Ministries
2008:
Arcadia Self Storage
Legends Security & Sound
Little China Buffet
Division of Motor Vehicles
Nunies Mini Stand (convenience)
Richland County Magistrate
Rush's
Special Occasions
D & T Fashions
Expert Alterations
Changing Phaces (beauty salon)
New Life World Ministries
2011:
Extra Space Storage
Shekinah Glory Family Care (childcare)
Special Occasions (banquet rooms)
Legends Security & Sound
Division of Motor Vehicles
Richland County Magistrate
Expert Alterations
New Look New U (beauty salon)
Rush's
Note that some time between 1988 and 1993, the mall offices stop being listed, so perhaps the mall as a corporate entitiy was gone by that point. Note also that Rush's and China City/Little China are outparcels.
Here is Sky City's writeup on Decker Mall, and following are pictures and links from my other Decker Mall posts.
My post discussing the county purchase.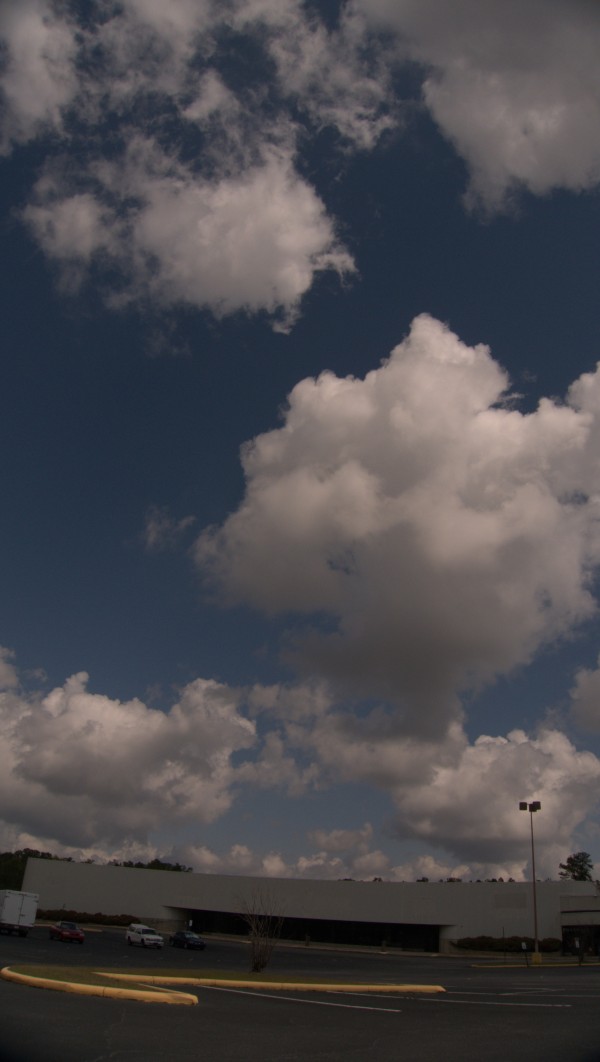 DMV: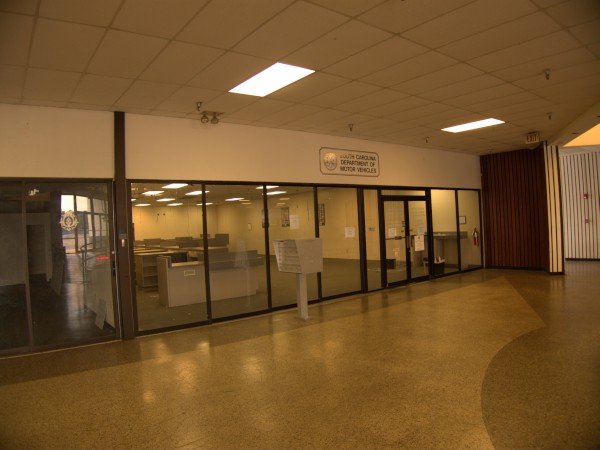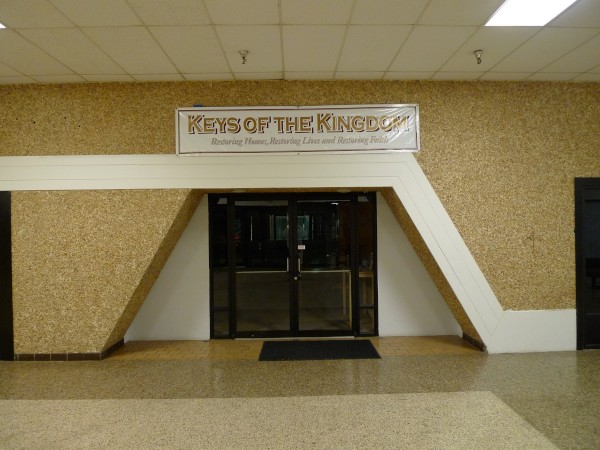 Richway / Gold Circle / Target: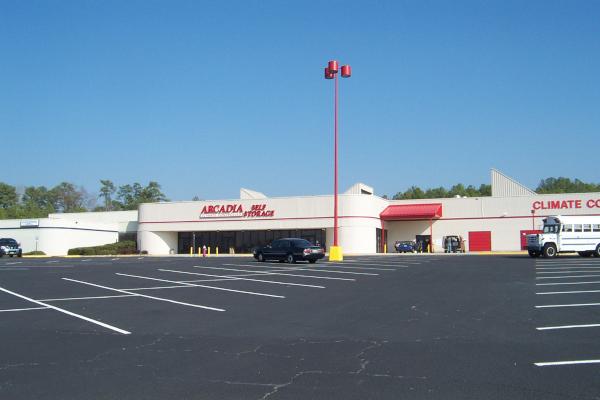 I know I have some other Decker Mall pictures around, and I will add those as I find them.