Archive for the 'O'Neil Court' tag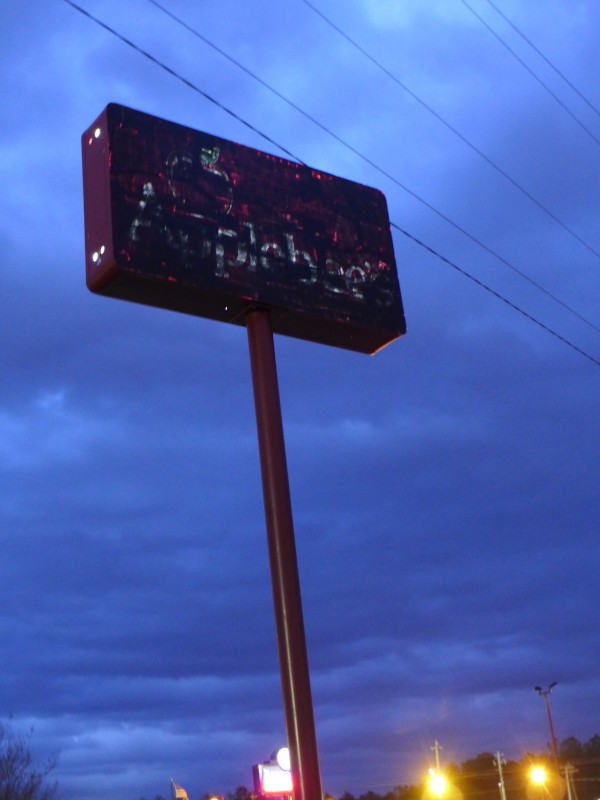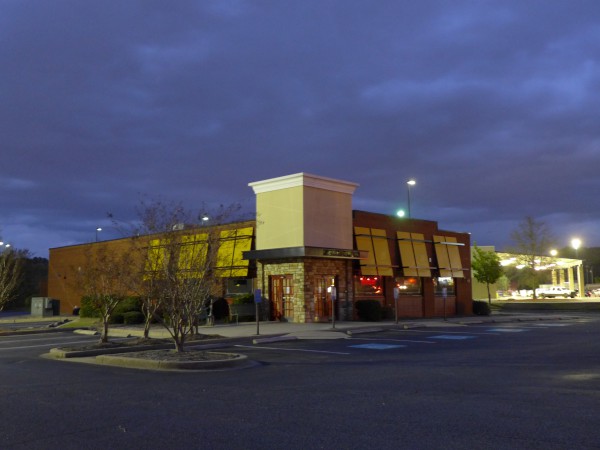 I like Applebee's pretty well. For a late night burger, it's one of the better options, and they usually actually cook them "well done" when I ask.
We used to go to this particular Applebee's store fairly frequently for Sunday lunch years ago. Then there was a period where it had a 'B' or 'C' rating and fell off our list. They fixed that, but we had mostly moved on. The last time I can specifically recall eating here, was during one of the most torrential downpours I had ever seen. We asked for, and got, permission to leave through the side door as it was much closer to the car.
Speaking of rains, I believe this store was badly beset by the October 2015 flood, so it rather surprises me that they have closed it after recently putting so much money into it to get it open again. According to the note on the door, which I will post when I get my daytime pictures uploaded, this store has the same ownership as the one out Two Notch towards Sparkleberry (and which I eat at probably once a month or so) and the one on Killian Road, and those are still open.
Appropos to none of this, specifically, one of the more funny and surreal dining experiences I ever had was at an Applebee's in Florence when the kitchen had stopped talking to the servers and only the bartender was on speaking terms with both sides and ended up passing orders and tense communications back and forth.
(Hat tip to commenter JB2)
UPDATE 21 March 2017 -- As mentioned, the daylight pix: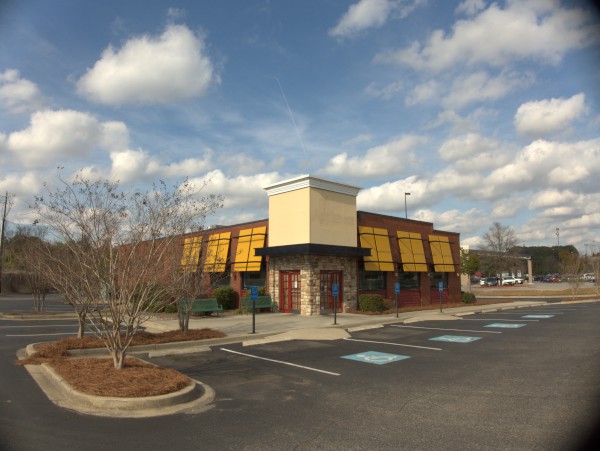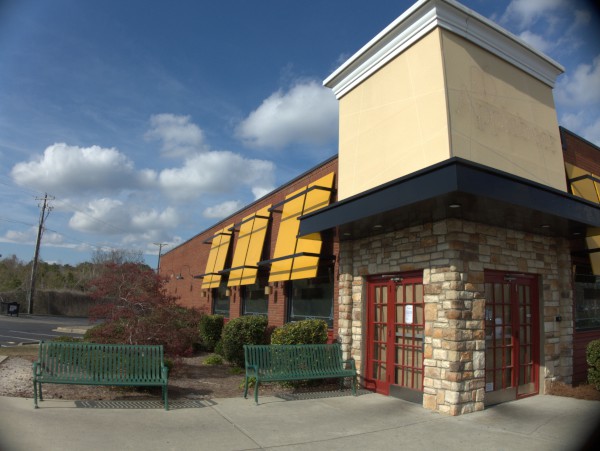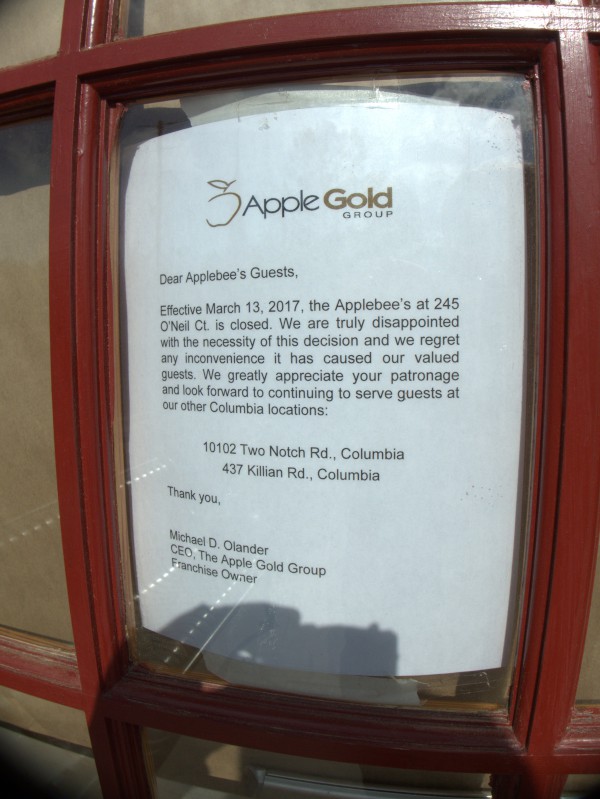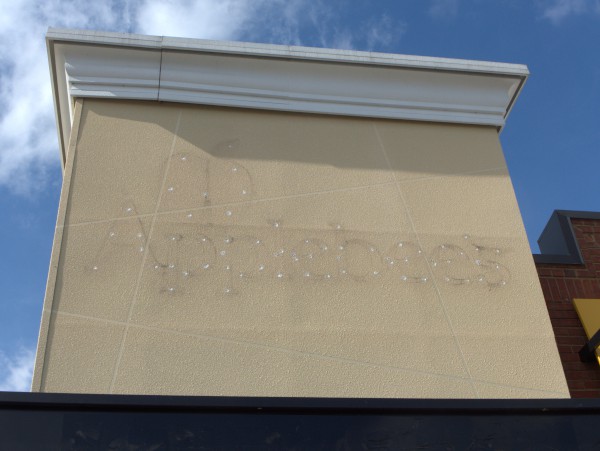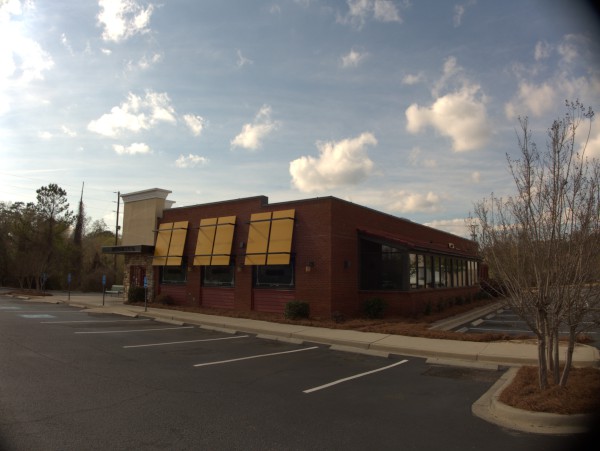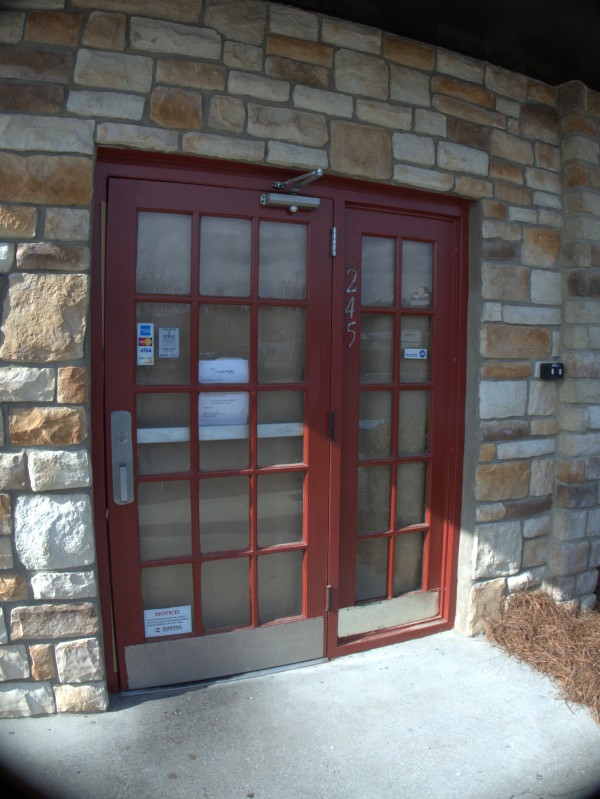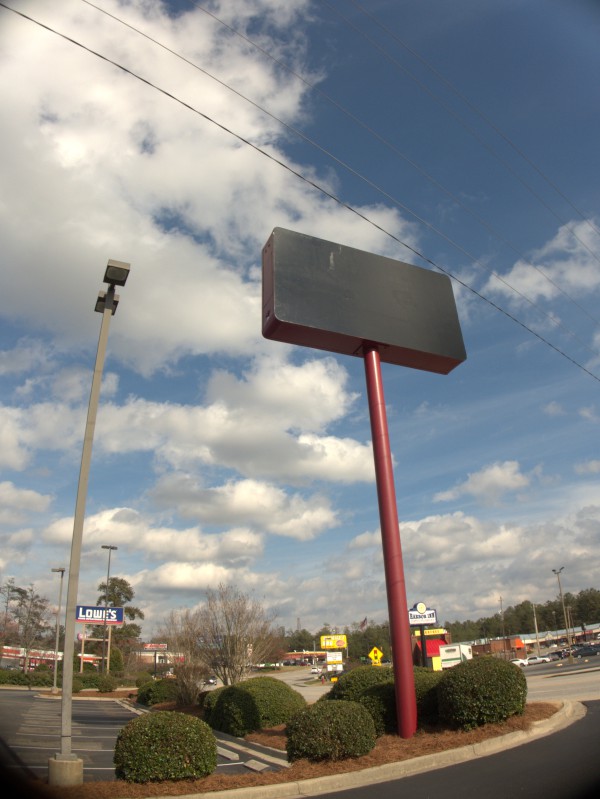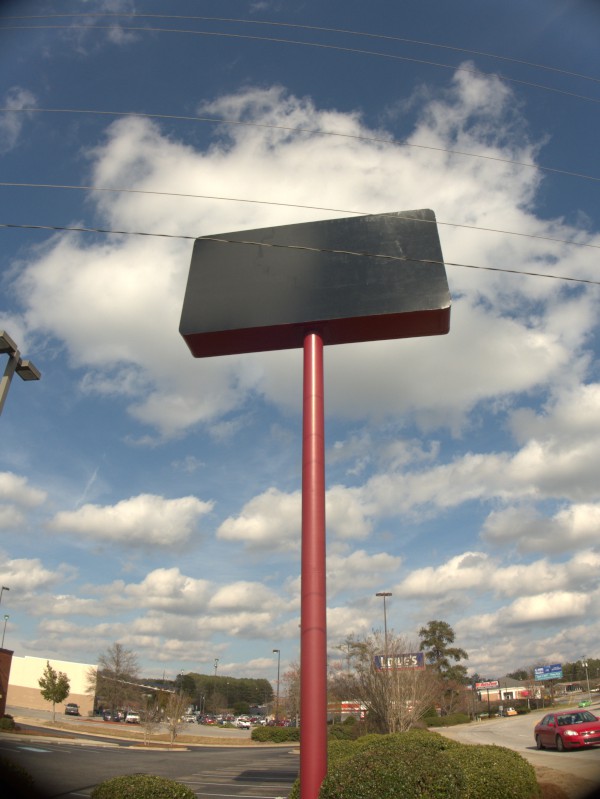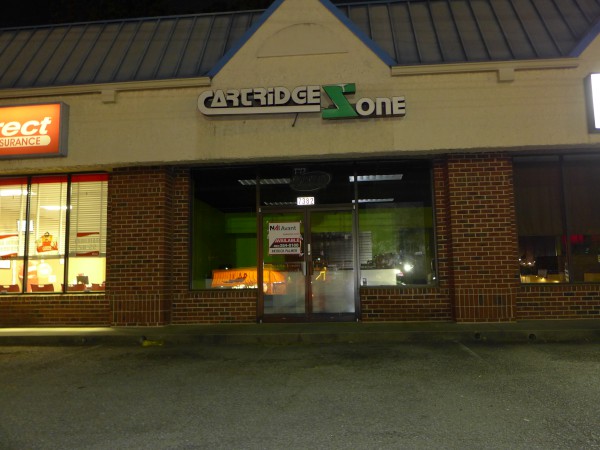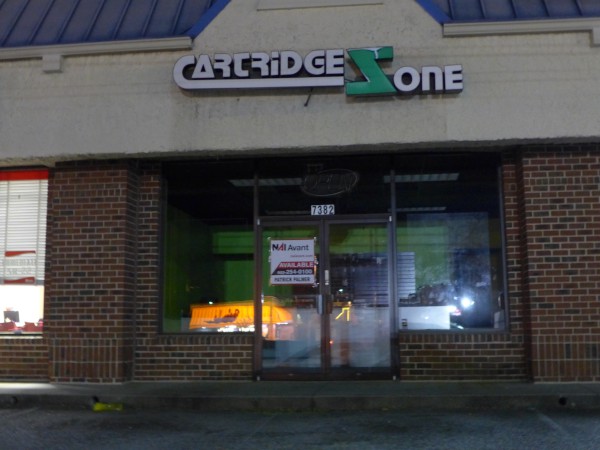 It seems a number of toner refill stores have closed recently. This one, at the corner of Two Notch Road and O'Neil Court closed, I believe, late in 2015. I am pretty sure it was not flood related as this side of Two Notch was relatively unscathed.
The last time I needed toner for my LaserJet 1300, I had the cartridge refilled at Forest Park, but when I needed it again last week, I found a new cartridge on Amazon for under $30, so perhaps the business model works less well than it used to.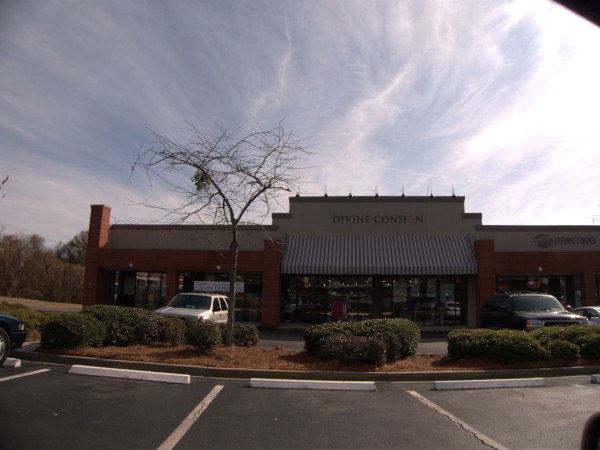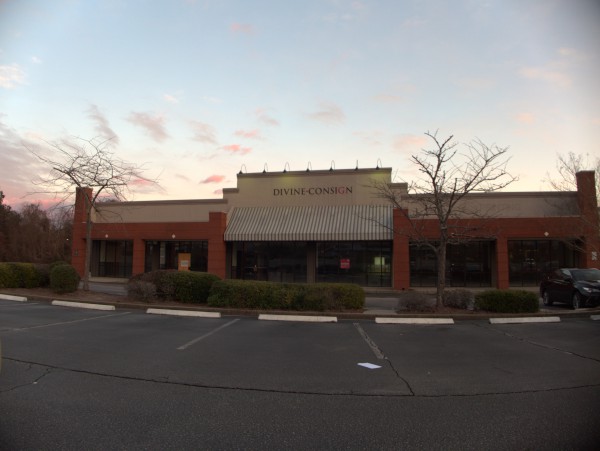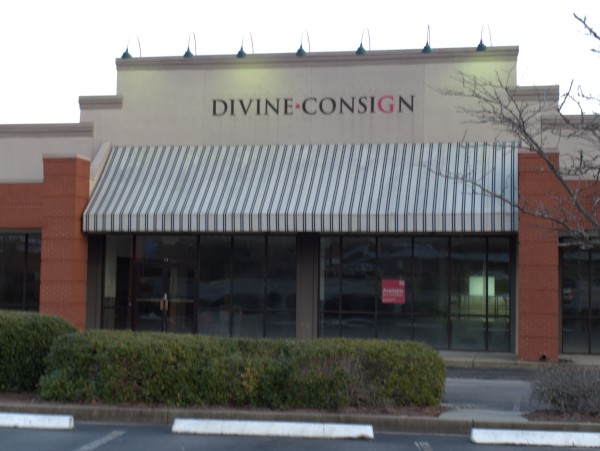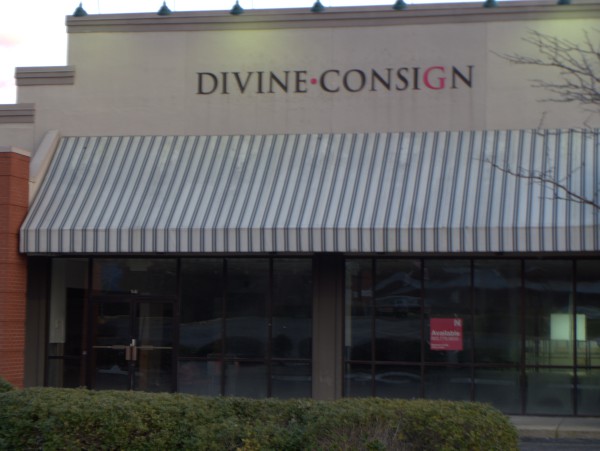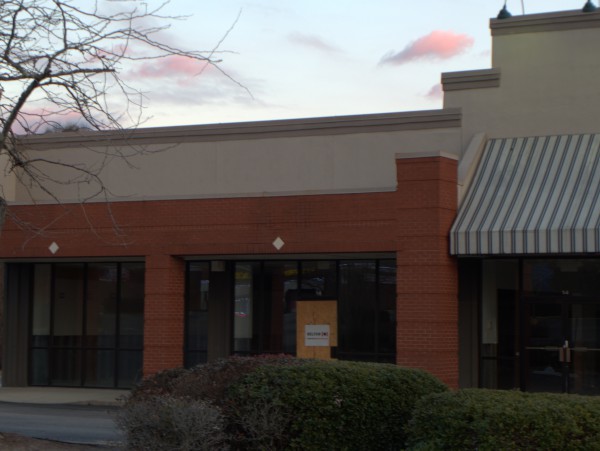 Divine Consign in the The Shops Of O'Neil Court is yet another casualty of the great 4 October Flood of 2015.
They opened in the old Capital City Consignments / Roundabouts Consignments slot sometime in 2012, and lasted until they were washed out.
From their Facebook page it does not appear they have relocated to anyplace else.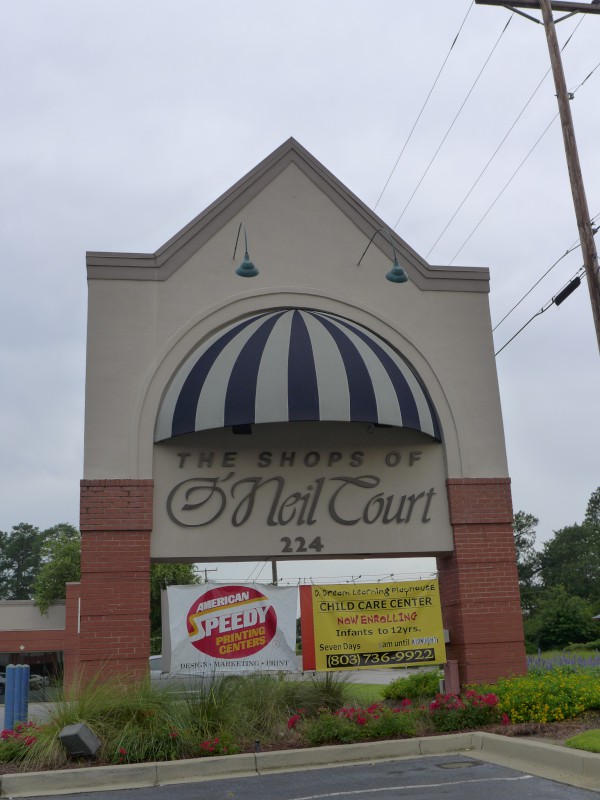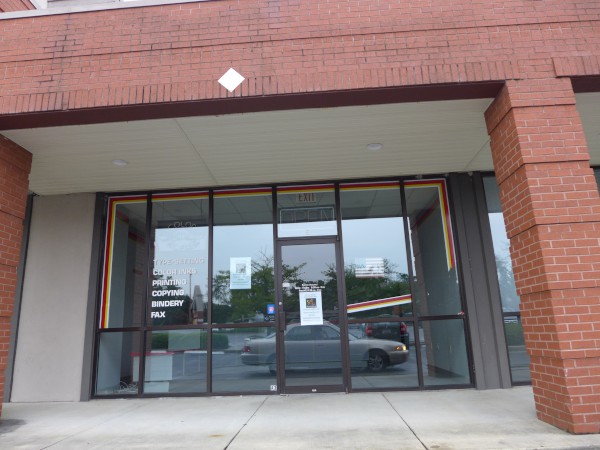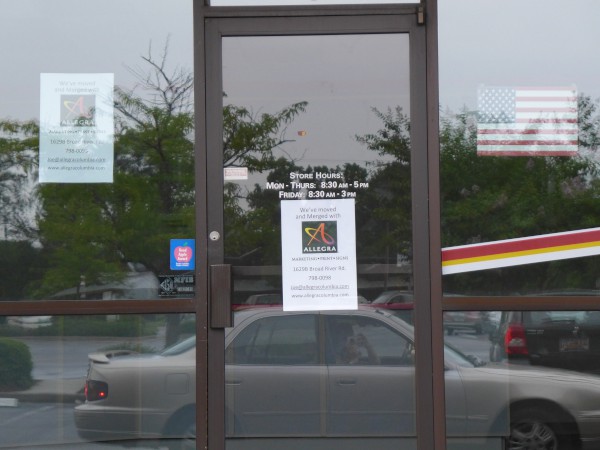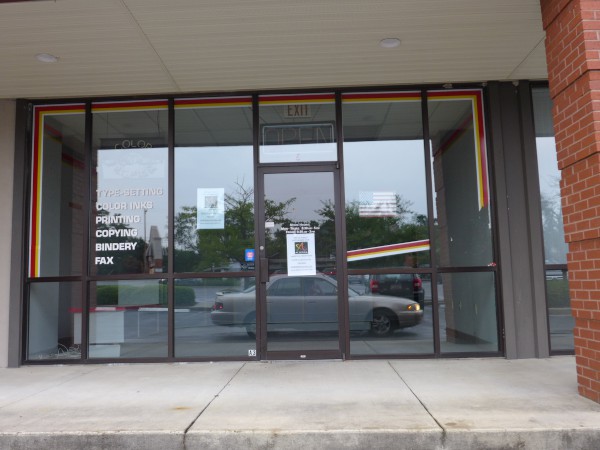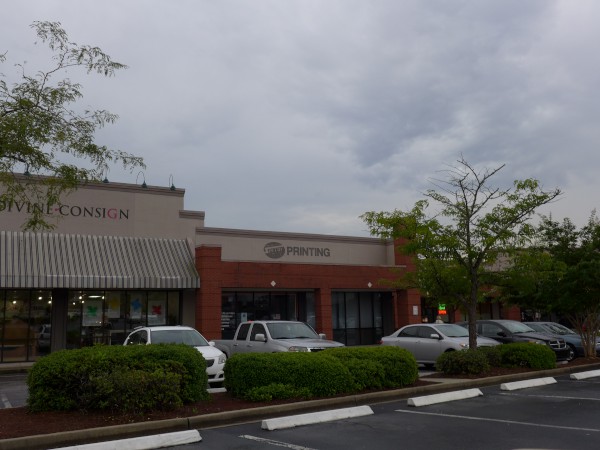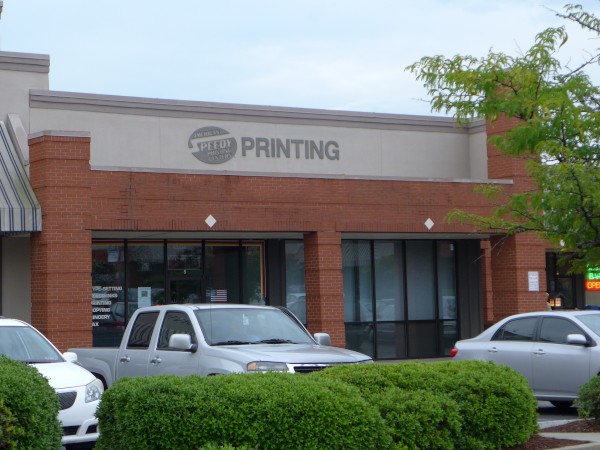 Moving across the street from yesterday's Bingo Parlor, we have a vacancy in the back of The Shops Of O'Neil Court as the former Americal Speedy Printing Centers location has closed with the merger of that company into Allegra (which still sounds like it should be an allergy remedy to me..) with the merged office on Broad River Road.
Posted at 5:19 pm in Uncategorized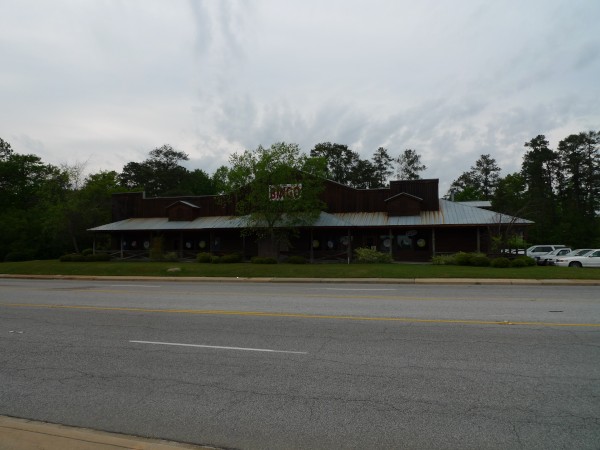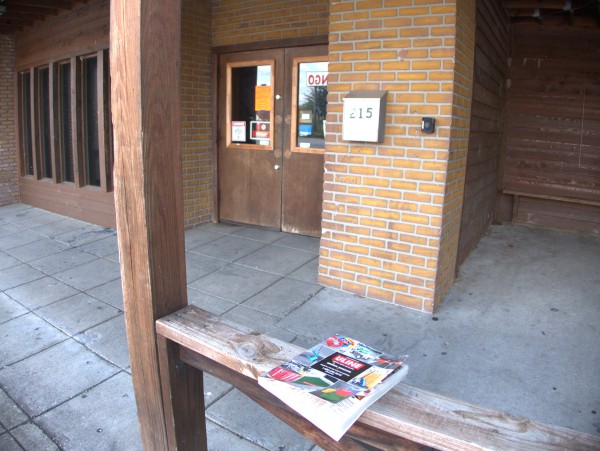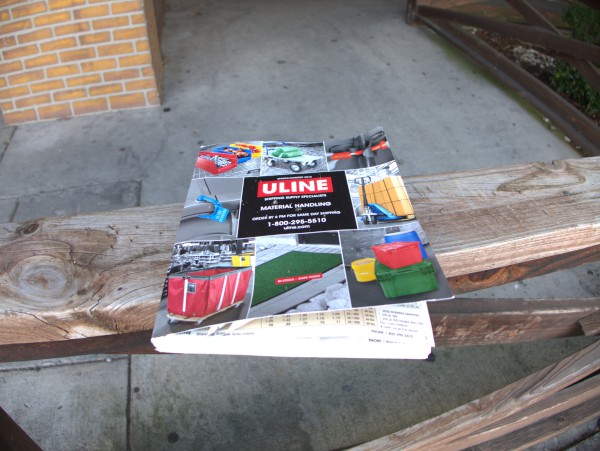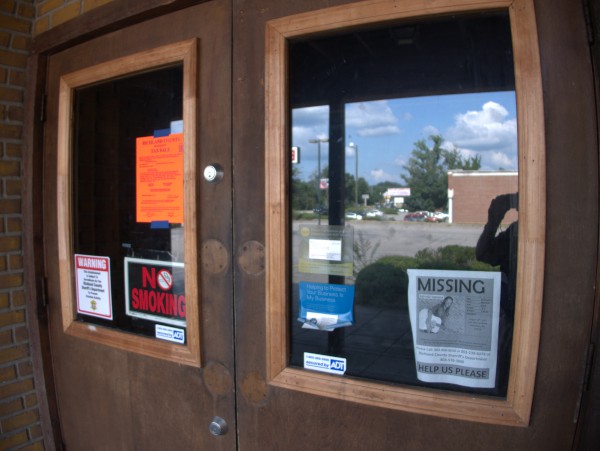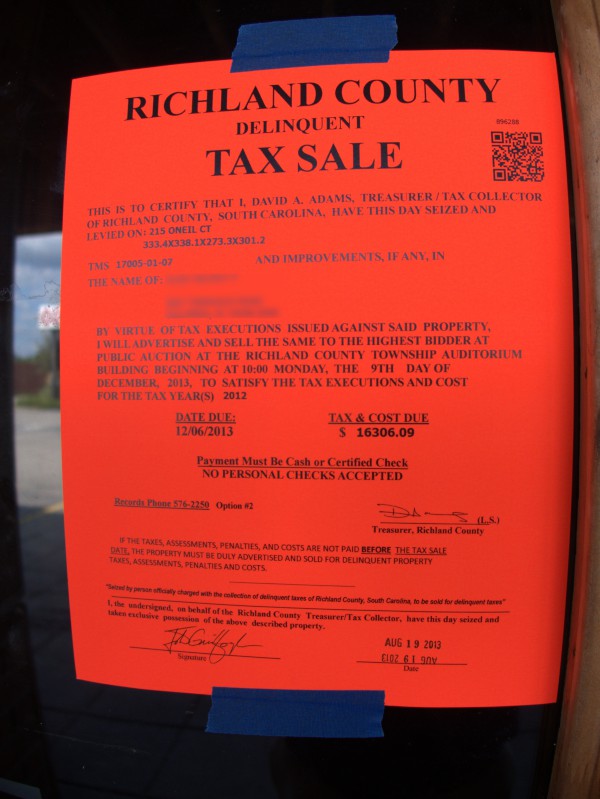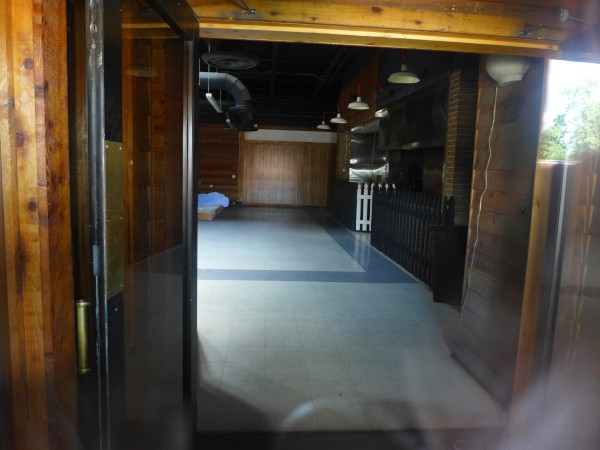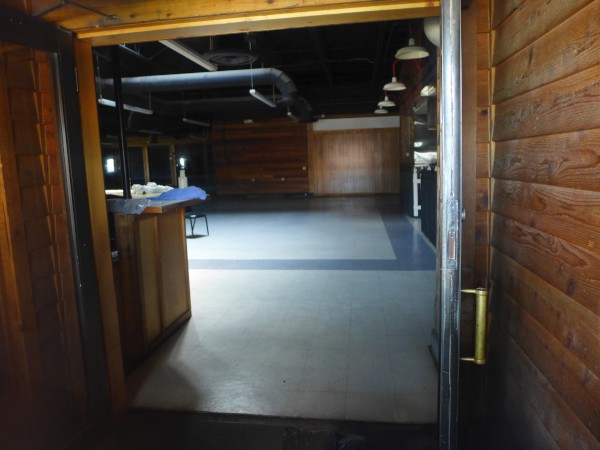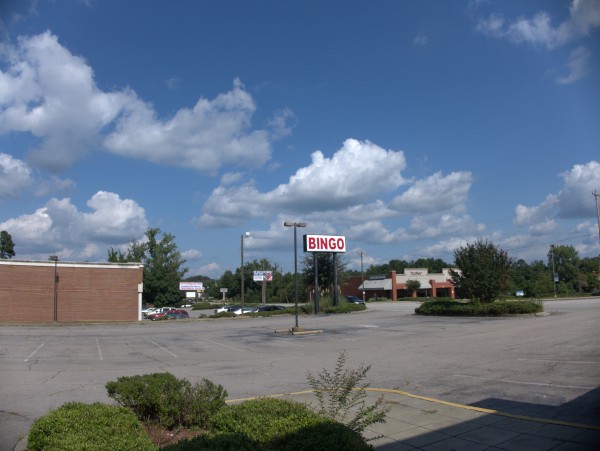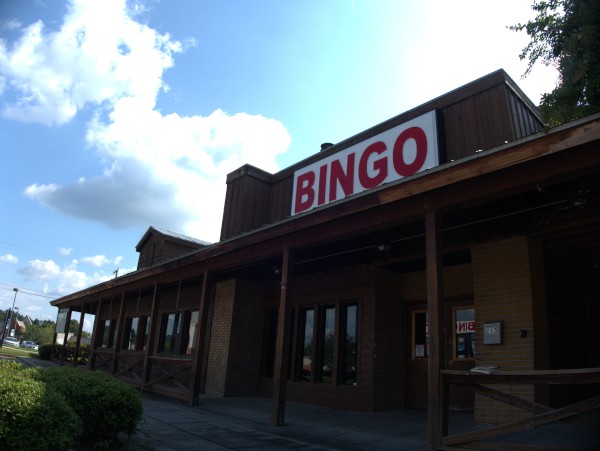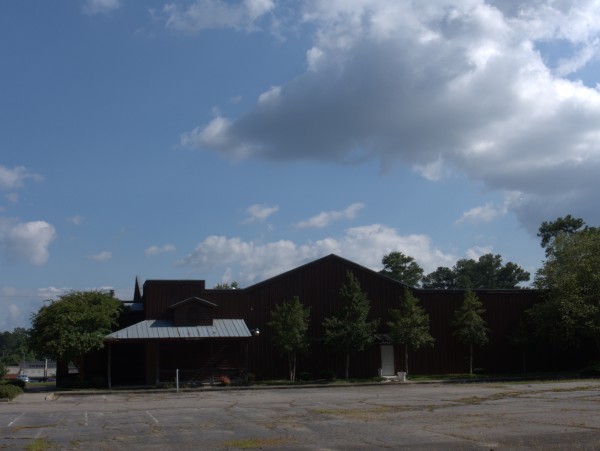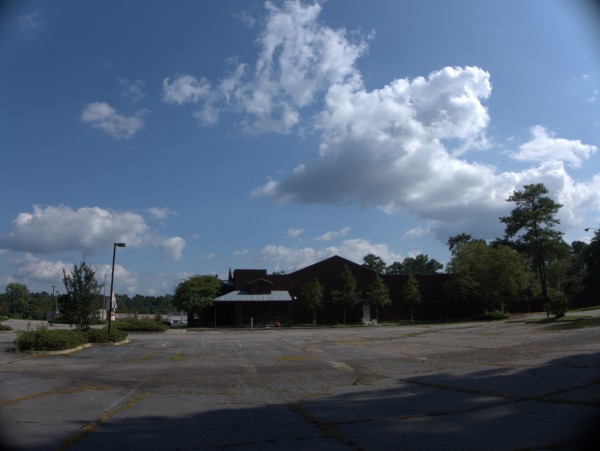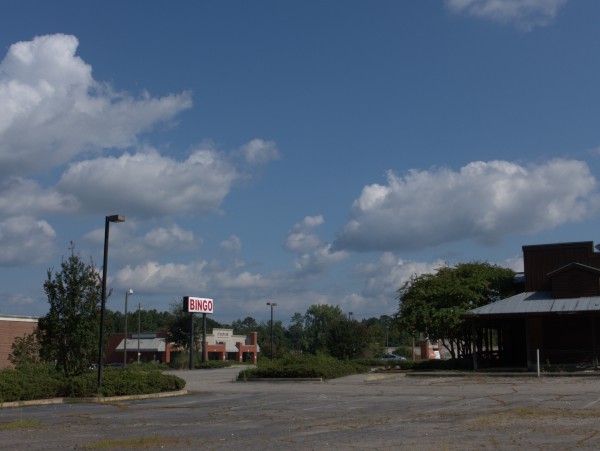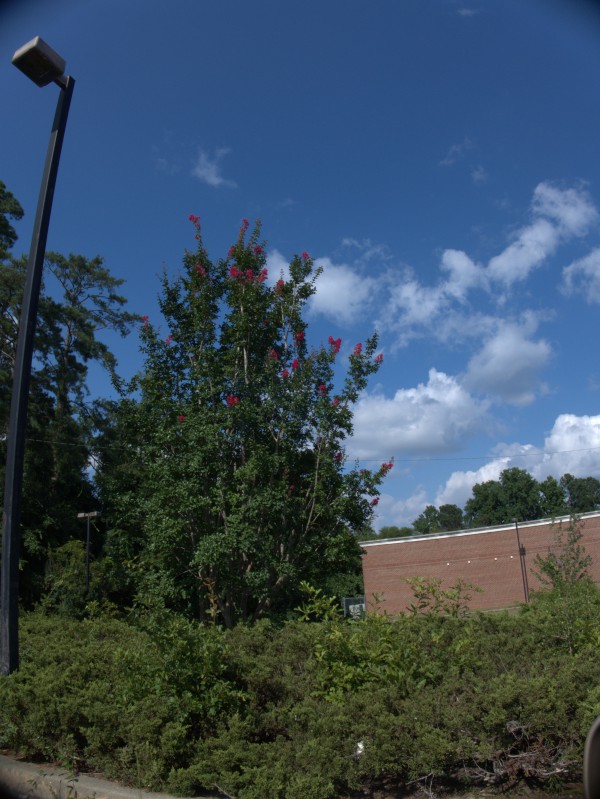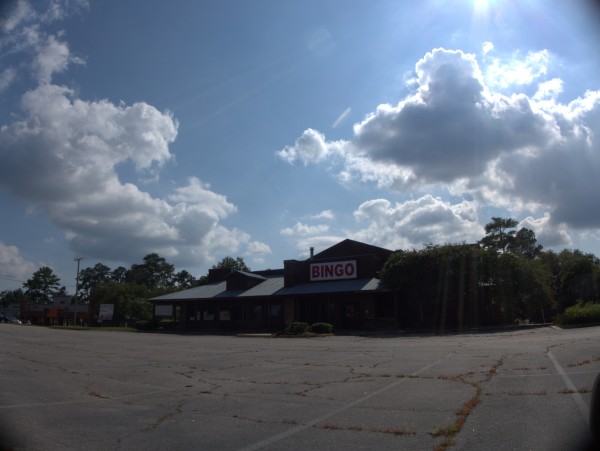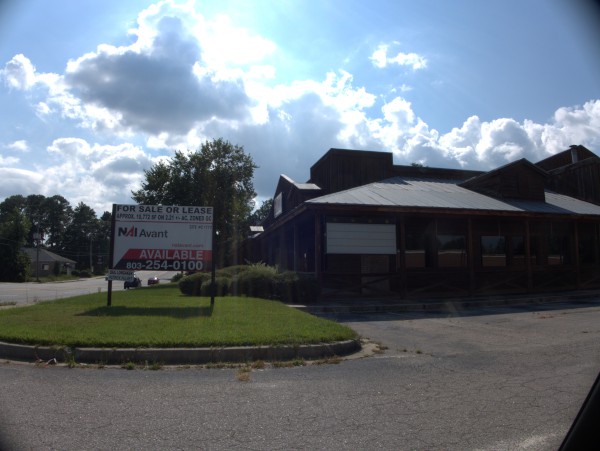 I believe this building on O'Neil Court next to the old Todd & Moore and just across the street from The Shops Of O'Neil Court started life as a Garcia's Mexican Restaurant, then it was Roadhouse Grill.
It's been a bingo parlor for a number of years now, but it appears that business wasn't that good, and the building is now up for sale on taxes.
UPDATE 28 August 2013 -- Here are some shots from an overcast day, so shooting against the sun wasn't as big a problem as with the shots above: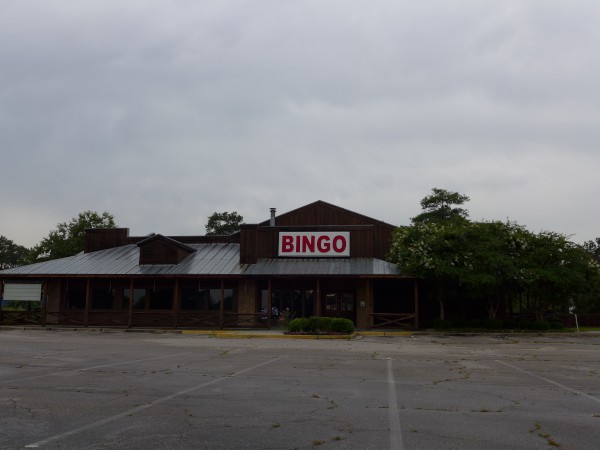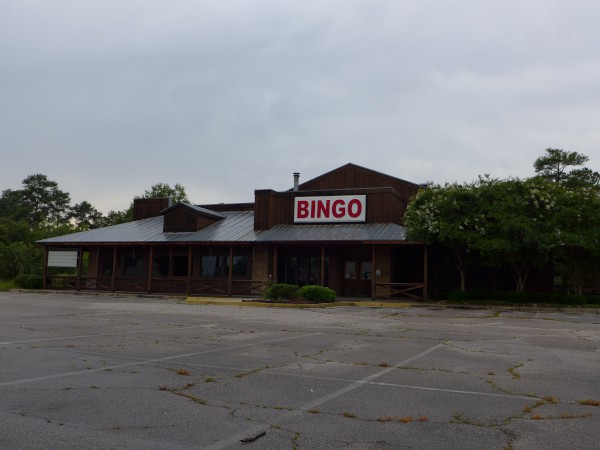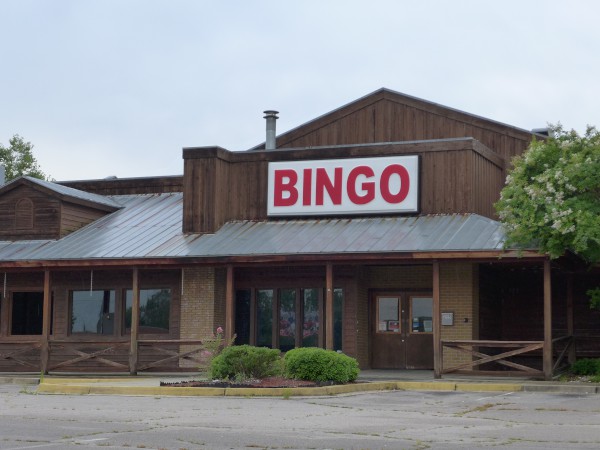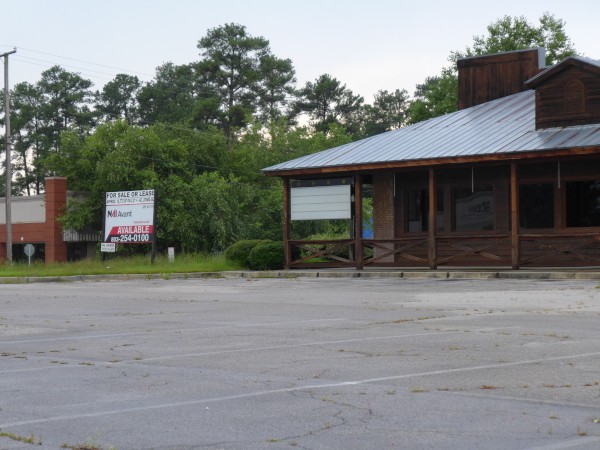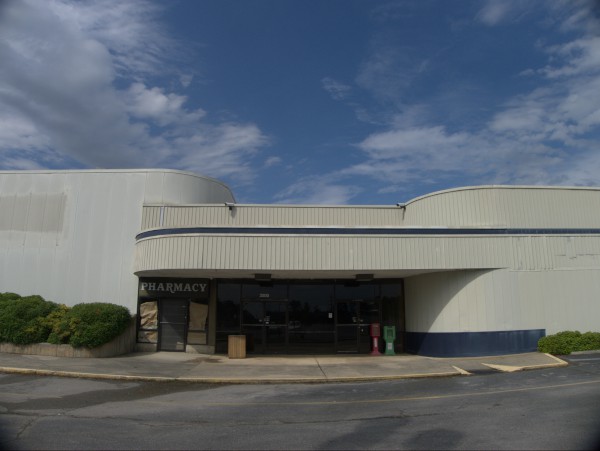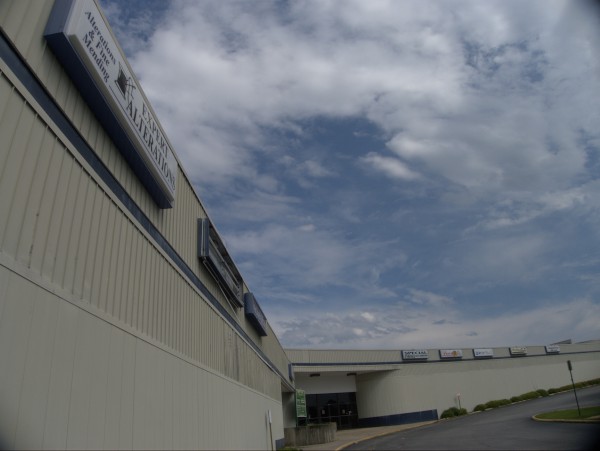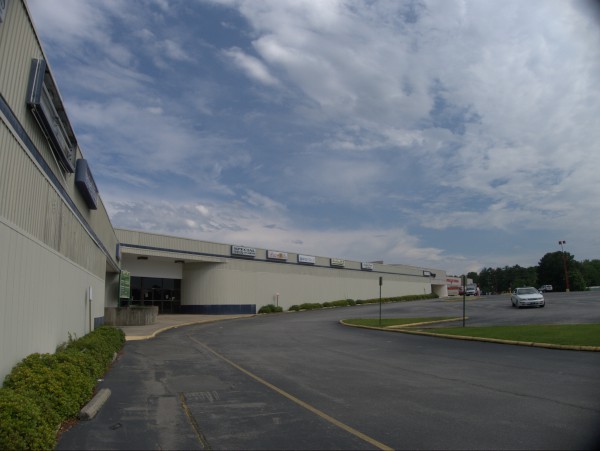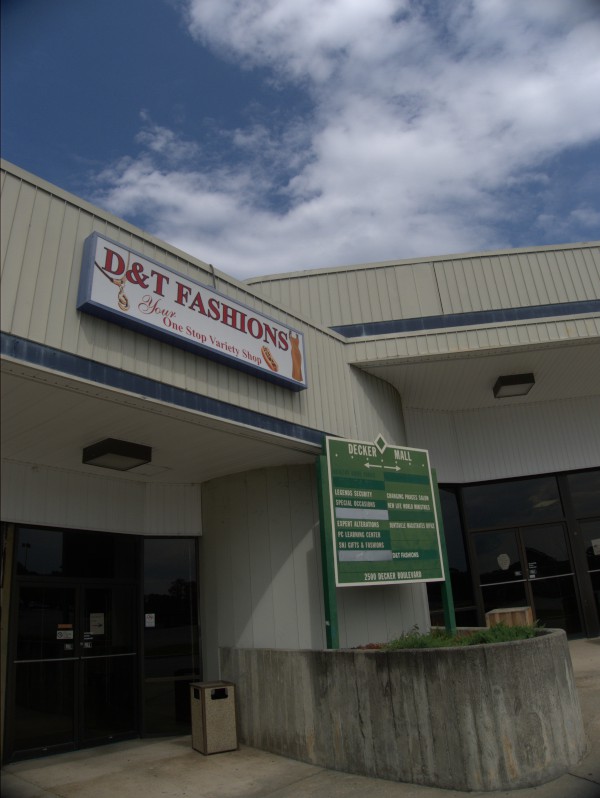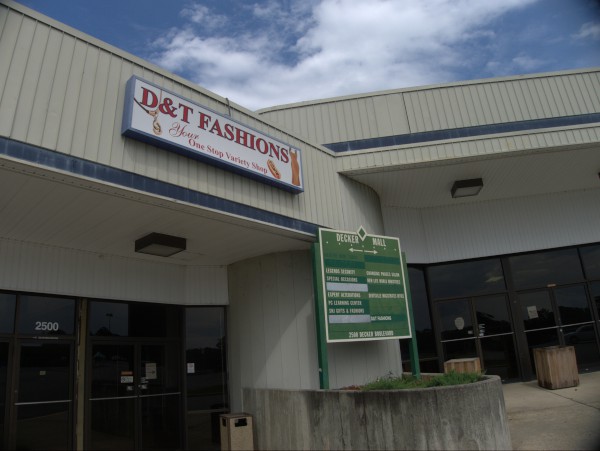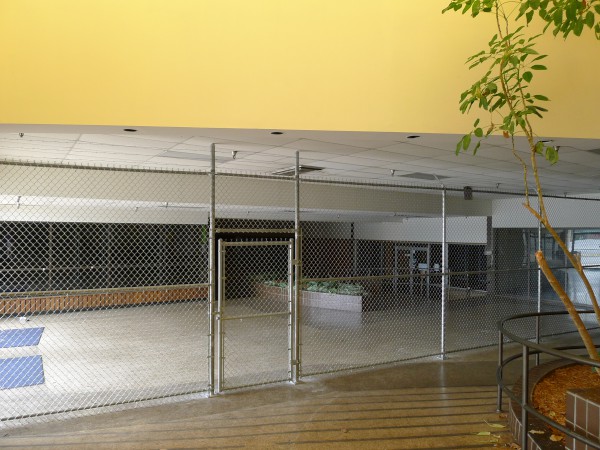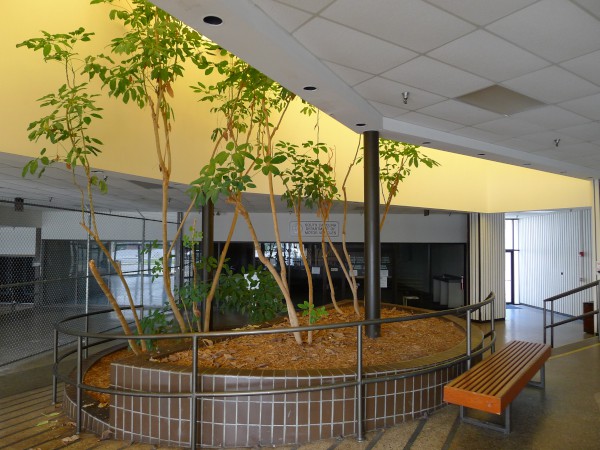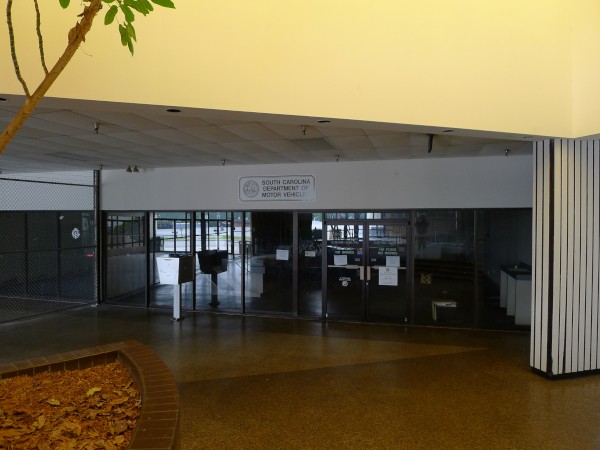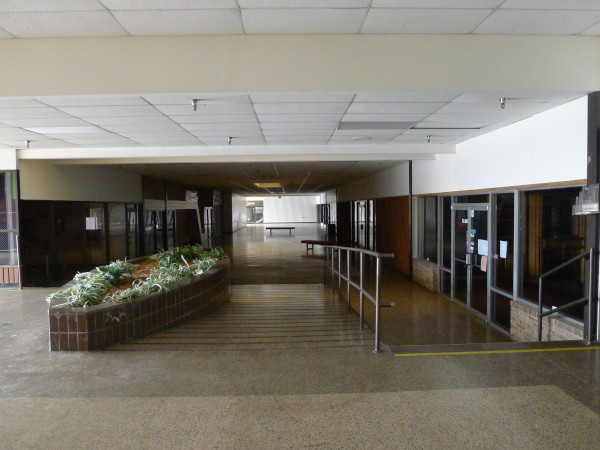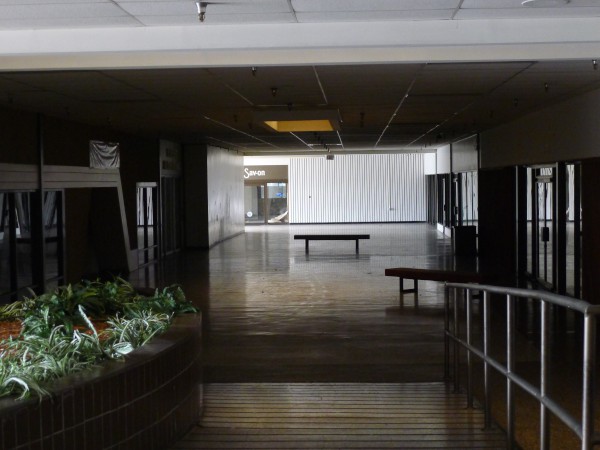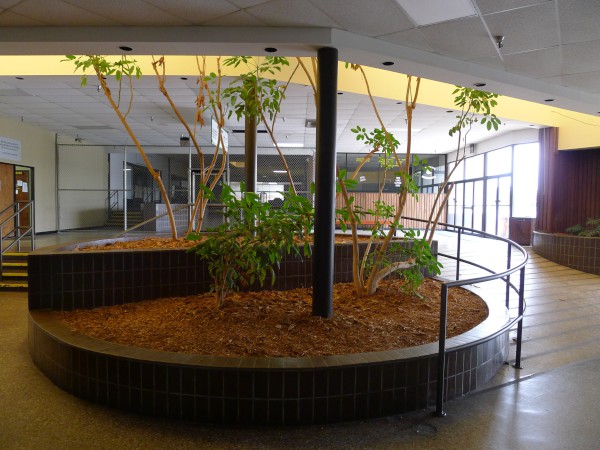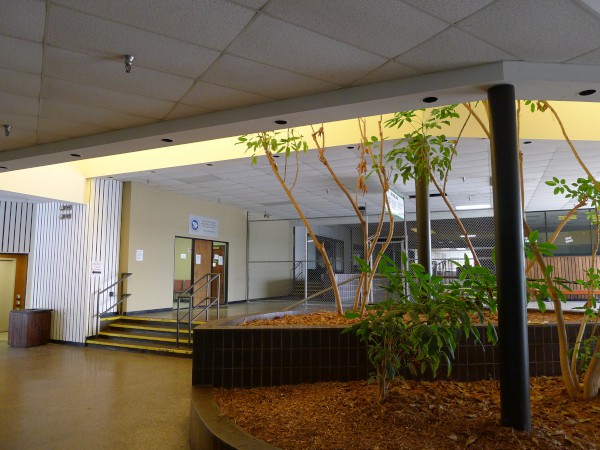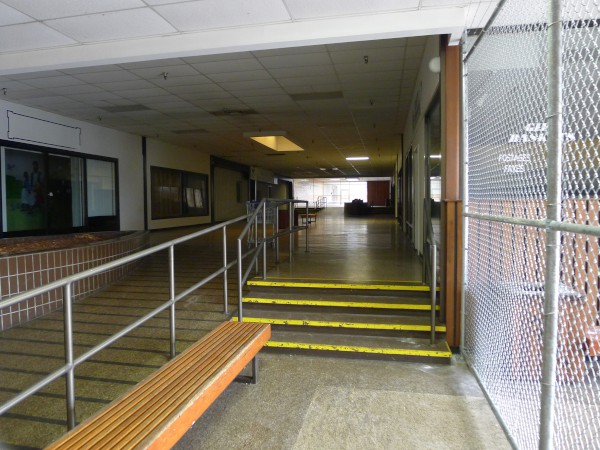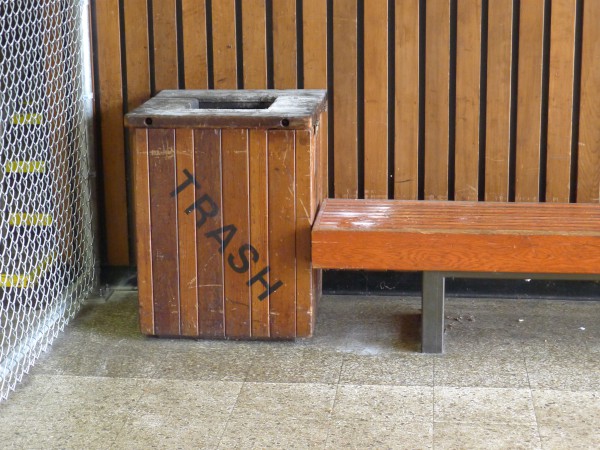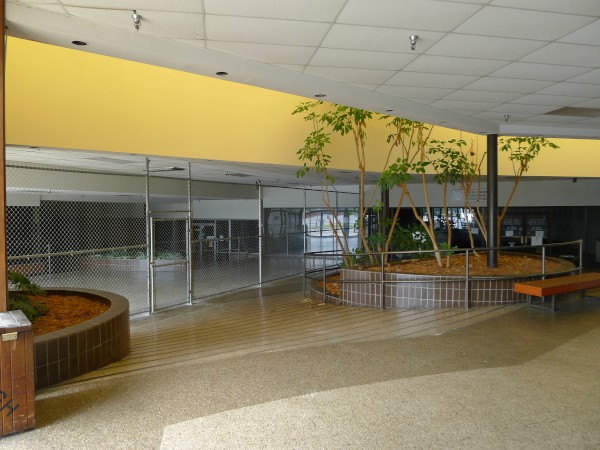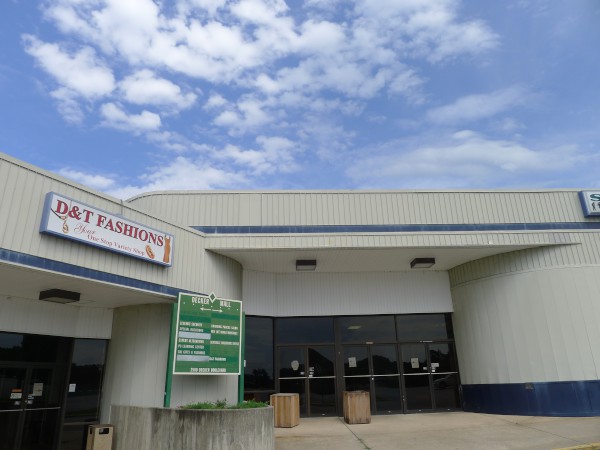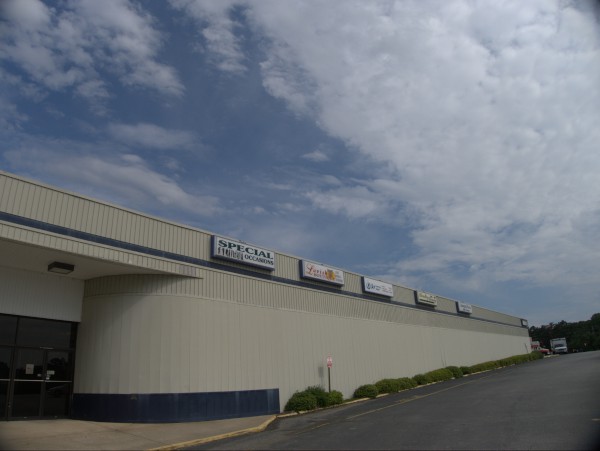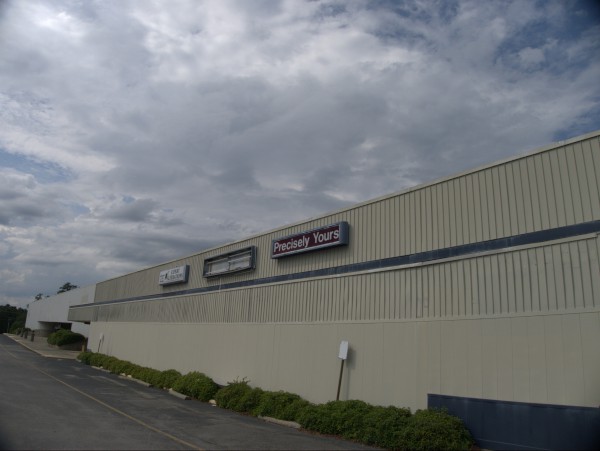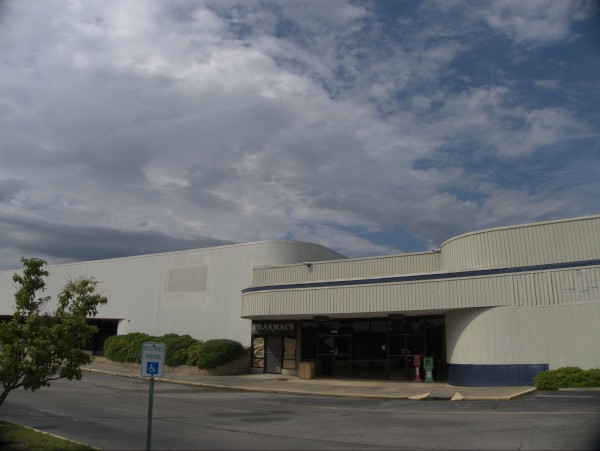 Well, it's unclear to me exactly when the hammer finally dropped, but all the remaining private businesses are now out of Decker Mall. I decided to stop by last week, and found that once I was inside, the only occupied space was the Dentsville Magistrate's office, and that most of the mall is now cordoned off by wire fencing in advance of the place being remodeled to house a bunch of Richland County Government offices.
I've written in various places about Decker Mall tenants, and thus in passing about the mall itself, but I've never done an entry for the mall per se.
In the beginning, Decker and Bush River malls were twins, with both being laid out as a strip anchored on one end by Richway (with the distinctive triangles on top) and on the other end by Kroger. The only real difference was that Bush River had a multiplex and Decker did not.
I'm not sure when Decker Mall opened, but it was definitely while I was in High School, probably around 1977. At the time, Columbia Mall was thriving, and just a few blocks away, so from the get-go, Decker had to find a different focus. With a discount store as one anchor, and a grocery as the other, the stores in the interior between the two tended to be smaller national chains, local chains, and one-off locals. Apart from clothing and other stores that didn't catch my teenage eye at all, I can recall Gateway Books, Flipside Records & Tapes, and my favorite, The Land of Oz video arcade.
After the Richway chain folded, Gold Circle took that anchor spot, and then when they folded, Target moved in. As far as I could tell, they always did a good business, but at some point a general mania struck Decker Boulevard businesses and they all begain a flight to Nort East Two Notch Road regardless whether there was still a customer base at the original location. When both Target and Kroger joined the flight, the writing was not only on the wall for Decker Mall (that wall had been scribbled for years..) but now it was etched in.
A number of local businesses that didn't rely on foot traffic held on there for years, but the last is now gone, and the next phase of life for the mall, if not *as* a mall is about to begin.
I have gone through a number of old city directories at the RCPL and have come of with this list of tenants for various years:
1977:
Does not list a mall at 2500, just Richway Stores.
1978:
Decker Mall Shopping Center
Richway Inc
Richway Auto Center
Ann & Andy Fashions
Fashion Bug of Bush River Inc
Dipper Dan Ice Cream Shop
The Peanut Shack
Country Corner gift shop
Reflections
Fayva Shoes
Good Health Food & Nutrition
Jenkins Flower Botique Inc
Manufacturings Outlet Shoes
Land of Oz
The News Room (restaurant & lounge)
Command Performance
Yummy Yogurt
Flipside Records & Tapes
Kroger Sav On Food & Drugs
1979:
Decker Mall Shopping Center
Richway Inc
Richway Auto cener
Fashion Bug of Bush River Inc
Country Corner
Reflections (men's clothes)
Gateway Books
Fayva Shoes
Jenkins Flowers & Bride's Place
Manufactures [sic] Outlet Stores (shoes & clothes)
Land of Oz
Command Performance
Harvey's Warehouse (stereo equipment wholesale)
Flipside Records & Tapes
Kroger Sav On Food & Drugs
Kroger Sav On Pharmacy
1983:
Decker Mall Shopping Center
Richway Inc
Richway Auto Center
Arnold's Formal Wear
Four Seasons
Mill Fabrics
The Micro Shop
The Shoe Tree
Land Of Oz
Command Performance
Flipside Records & Tapes
Kroger Sav-On Food & Drugs
Video Ventures
Melody Music Center
Olan Mills Inc
Rush's Fast Foods
1988:
Cola Magic & Customs Shop (theatrical supplies & equipment)
Decker Mall Shopping Center
Gold Circle
Four Seasons
China City
Command Performance
Kroger Sav-On Food & Drugs
Stone Works Home of The Dirt Cheap Mine (jewelery specialty)
Melody Music Center
First Federal of South Carolina (in Kroger?)
Olan Mills Inc
Rush's Fast Foods
State Department of Highways & Public Transportation
Columbia Magic & Costume Shop
Magic & Miracles Productions
Pettit William H Agency (talent agency)
Expert Alterations & Fine Mending
1993:
Target
China City
Kroger Sav-On Food & Drugs
First Savings Of South Carolina (in Kroger?)
Rush's Fast Foods
State Department of Highways & Public Transportation
Expert Alterations & Fine Mending
1998:
Branch Banking & Trust Co (in Kroger? in Target?)
Carolina First Corporation (where?)
China City of Columbia
Expert Alterations
Kroger Drugs
Rush's Food Systems
Target Store
2003:
Healthy Home Foods Inc
Legends Security & Sound
Little China Buffet
Pup's Barber Shop Express
Rush's
Special Occasions (catering)
Expert Alterations
Precisely Yours (beauty salon)
Changing Faces (beauty salon)
New Life World Ministries
2008:
Arcadia Self Storage
Legends Security & Sound
Little China Buffet
Division of Motor Vehicles
Nunies Mini Stand (convenience)
Richland County Magistrate
Rush's
Special Occasions
D & T Fashions
Expert Alterations
Changing Phaces (beauty salon)
New Life World Ministries
2011:
Extra Space Storage
Shekinah Glory Family Care (childcare)
Special Occasions (banquet rooms)
Legends Security & Sound
Division of Motor Vehicles
Richland County Magistrate
Expert Alterations
New Look New U (beauty salon)
Rush's
Note that some time between 1988 and 1993, the mall offices stop being listed, so perhaps the mall as a corporate entitiy was gone by that point. Note also that Rush's and China City/Little China are outparcels.
Here is Sky City's writeup on Decker Mall, and following are pictures and links from my other Decker Mall posts.
My post discussing the county purchase.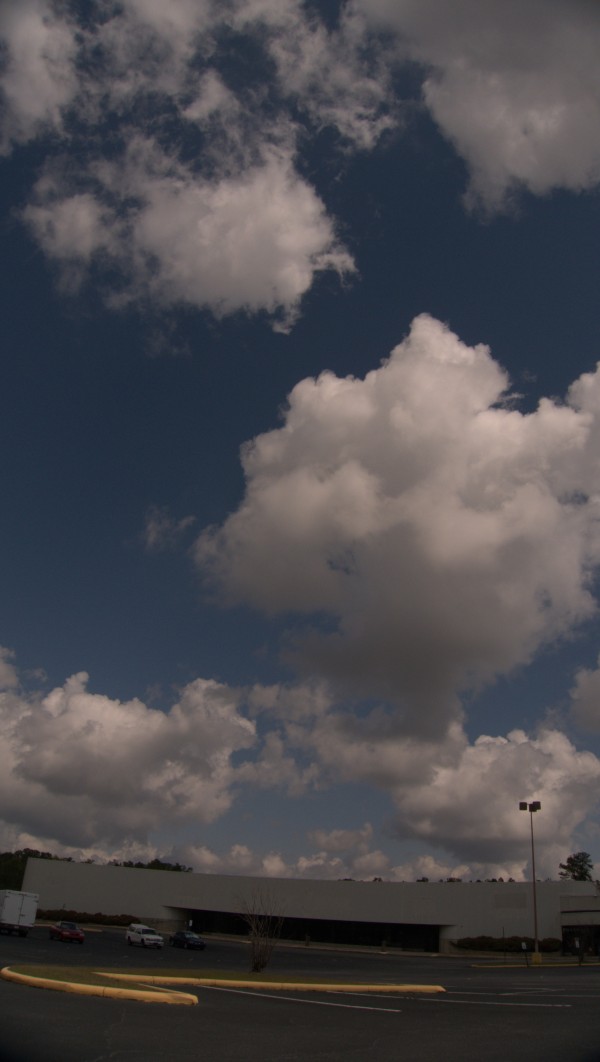 DMV: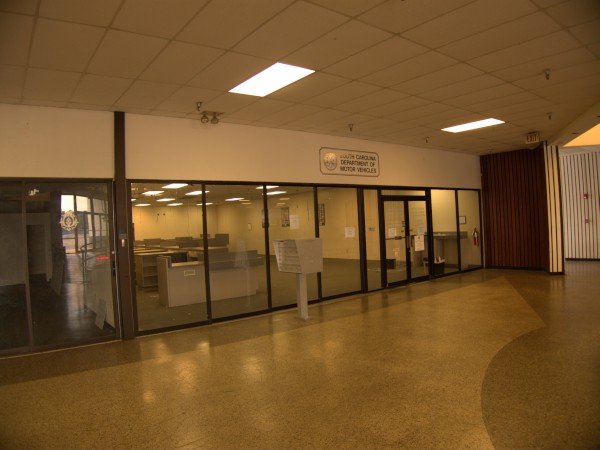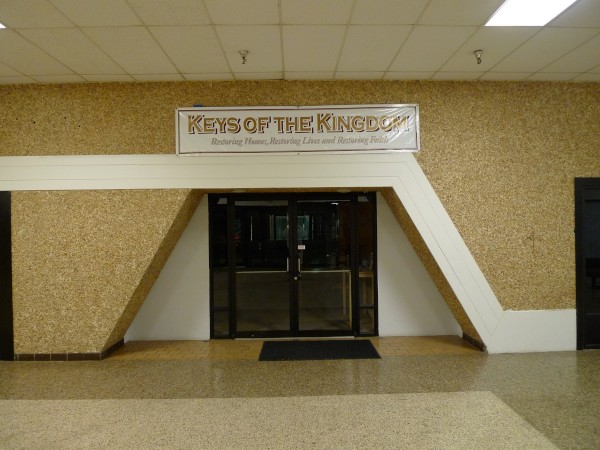 Richway / Gold Circle / Target: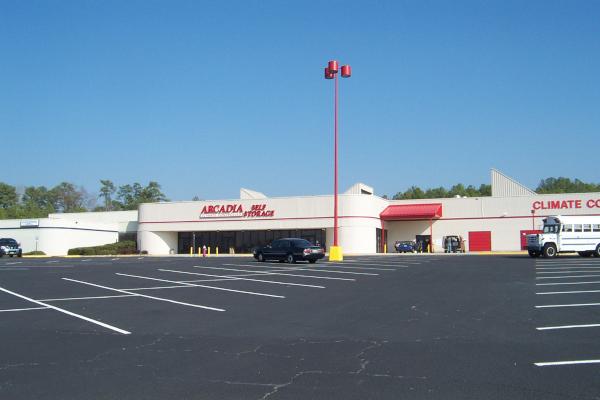 I know I have some other Decker Mall pictures around, and I will add those as I find them.
Posted at 12:08 am in Uncategorized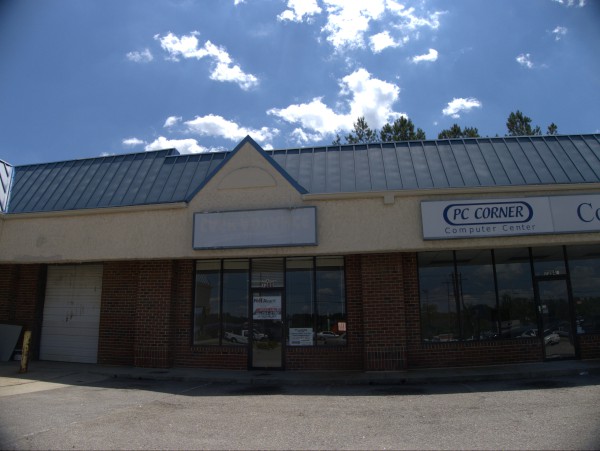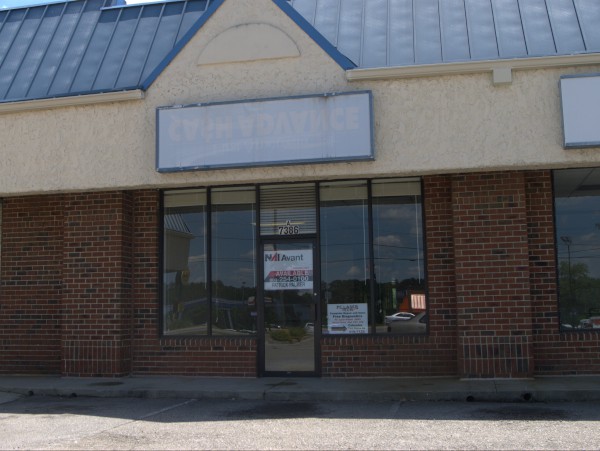 Today's closing takes us back to Garden Place Plaza in Dentsville, to the storefront just east of PC Corner.
First American Cash Advance (or First American Ca$h Advance as the signs have it) was one of Columbia's many payday cash advance operations which feature here pretty frequently. Also a pretty regular feture here is the store marquee, turned around so the store name is not legible, but retained so as to not leave holes (which are both unsightly and let in the weather) in the sign fixtures.
Here is the plaza marquee: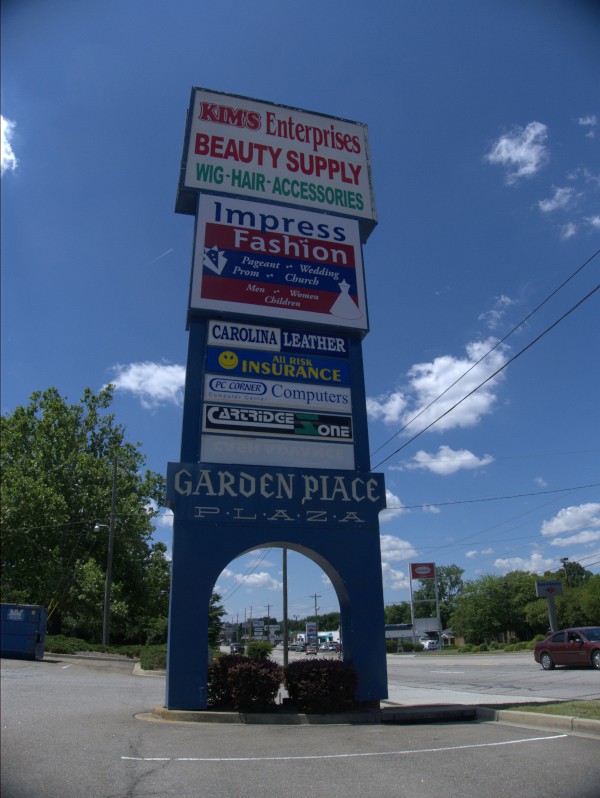 And here is the vacant First American space, photoshopped to turn it rightside up again and enhance it a bit:

Here's the same thing done to the storefront sign:

The address of this place is a bit hard to understand. The adjacent PC Corner spot is 7384 Two Notch. I can see how this slot is 7386, but the "Suite A" doesn't seem to make sense.
Posted at 12:57 am in Uncategorized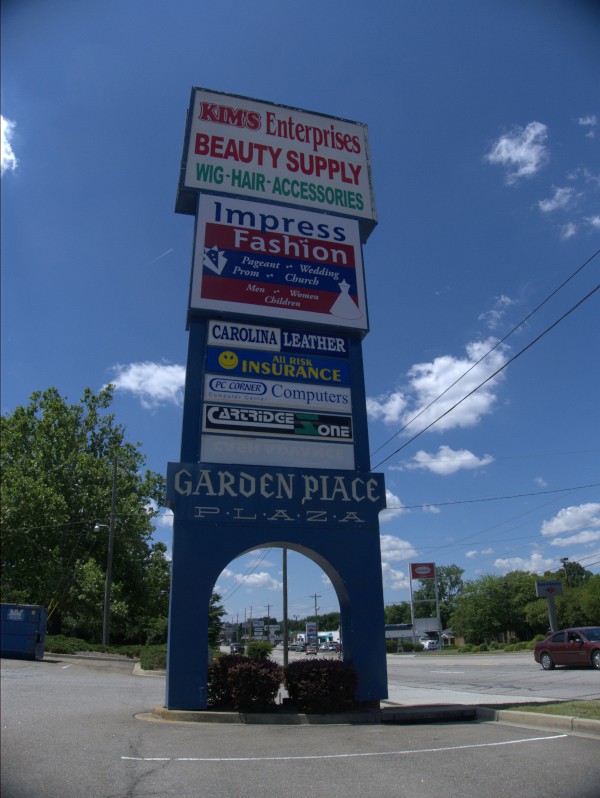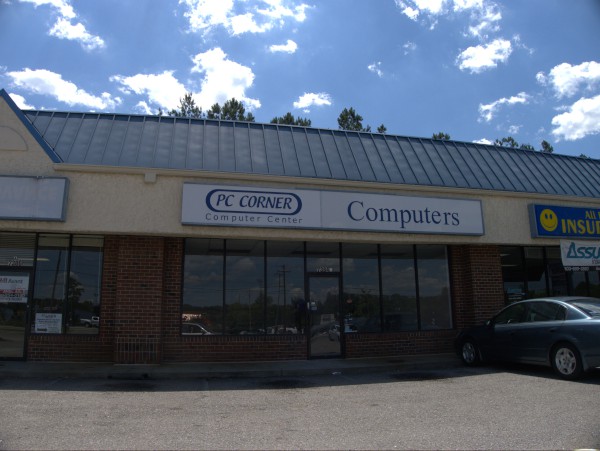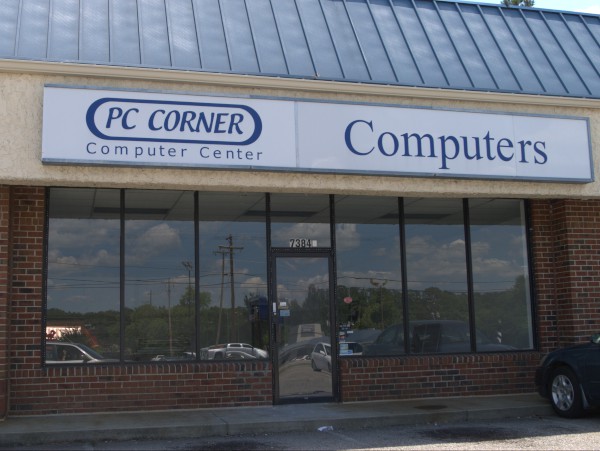 Garden Place Plaza is the strip mall at the south west corner of Two Notch Road and O'Neil Court, and has featured here at least twice before as both end anchors (Floor It Now & Beds Plus) closed.
Now computer store PC Corner (which was *not* in a corner spot.. ) has joined them, and fairly recently I think, as it was listed in this year's (February 2012) phonebook.
UPDATE 13 May 2012 -- Commenter Terry sends in this 1994 receipt for a top-of-the-line PC Corner system. Hey Terry, I think you can let that receipt go now -- I'm pretty sure the warranty has expired!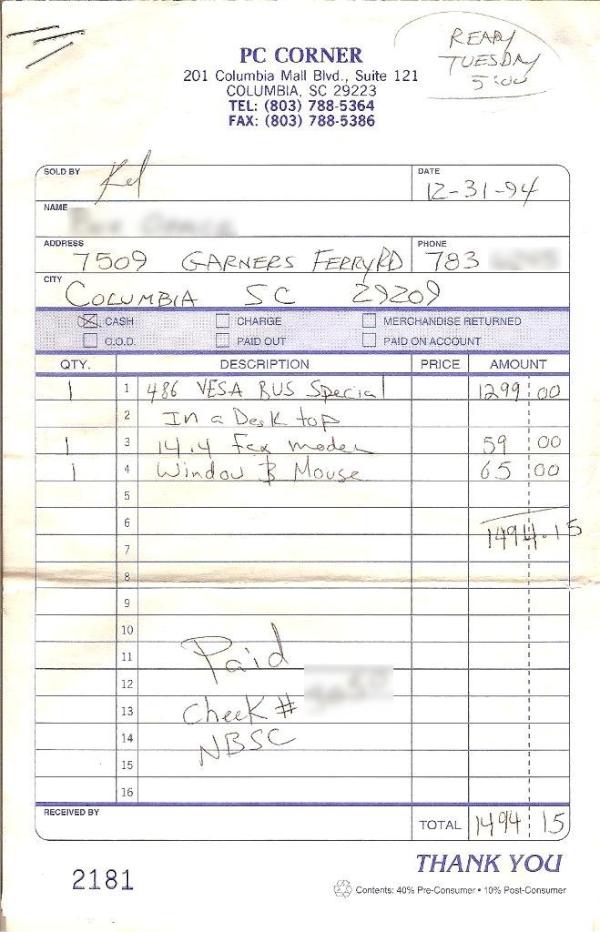 Posted at 11:41 pm in Uncategorized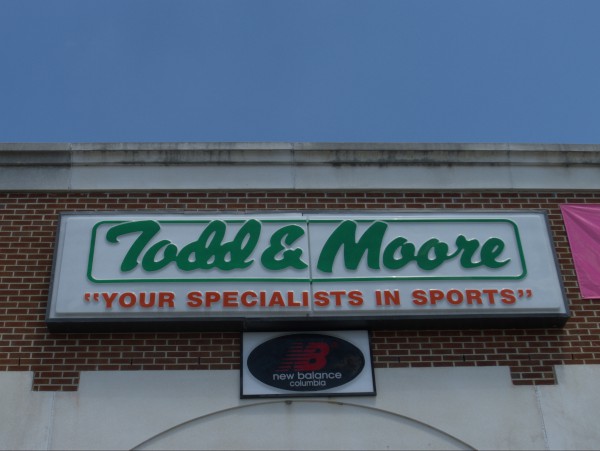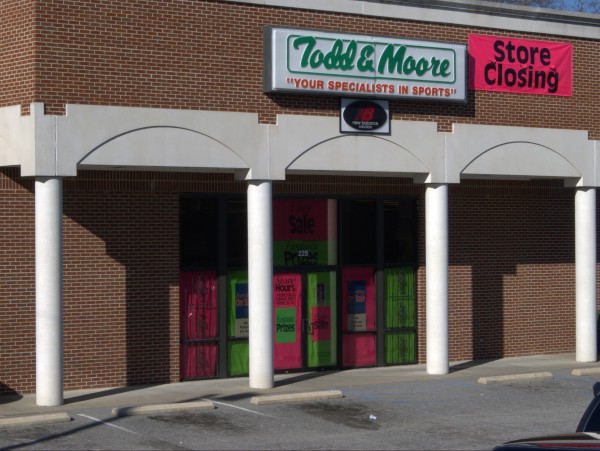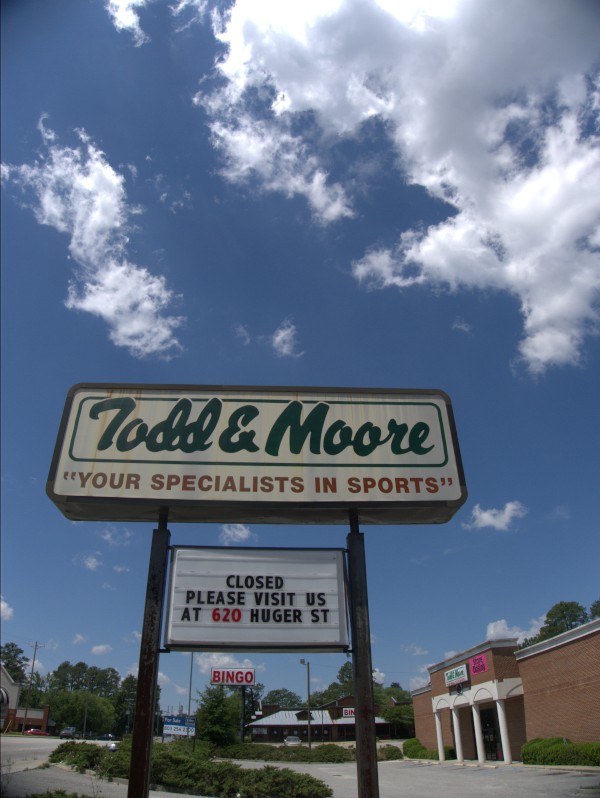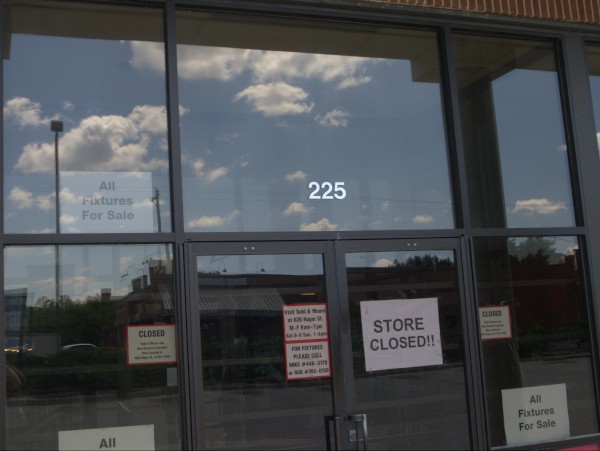 Sportings goods store Todd & Moore has been a fixture on O'Neil Court for seemingly as long as I can remember. It's not a place I've ever been in because, well, to say I'm not sports oriented is perhaps to understate the matter, but believe my mother got the one tennis racket I ever owned (wooden, with a wooden press) from here, or from some Todd & Moore location at any rate.
Here is the original State article announcing the protracted closing of the O'Neil Court store, which started in January, as seen in the first couple of pictures below (taken on a rainy night) and finished up in late March.
Yes, there are too many pictures -- I'm a sucker for clouds. Also notice that the New Balance marquee got taken down at some point.
Posted at 4:00 am in Uncategorized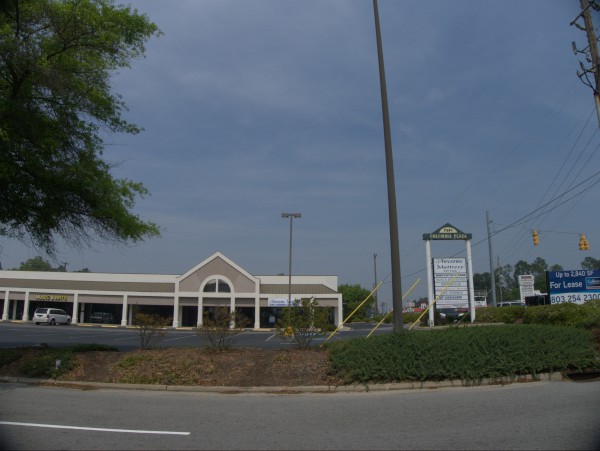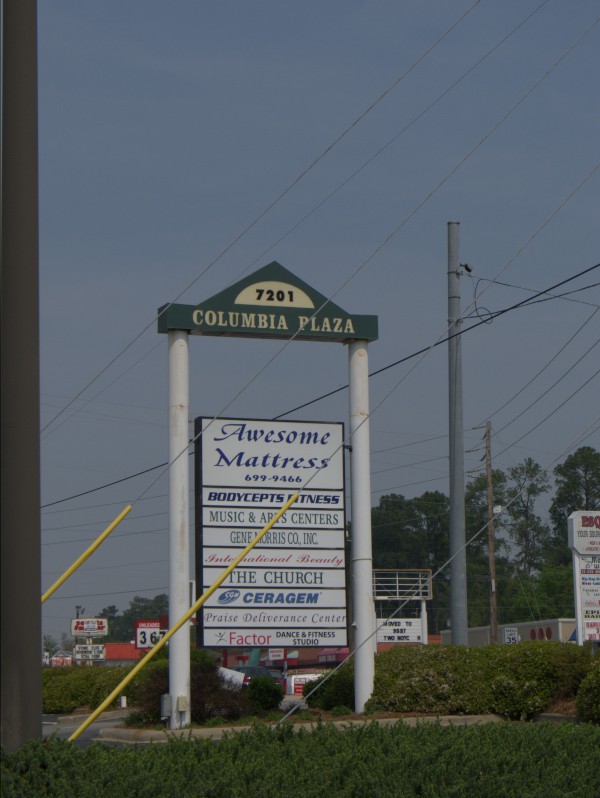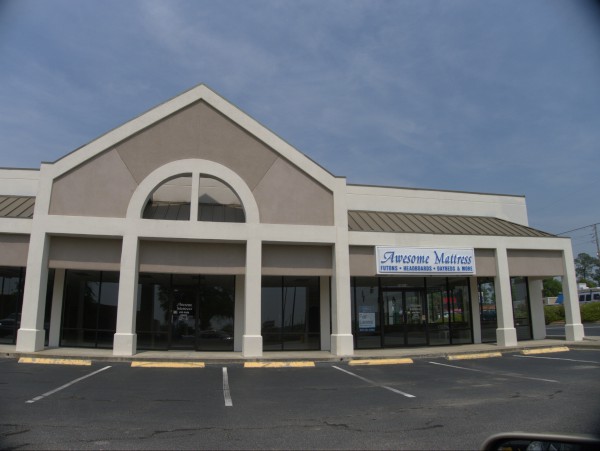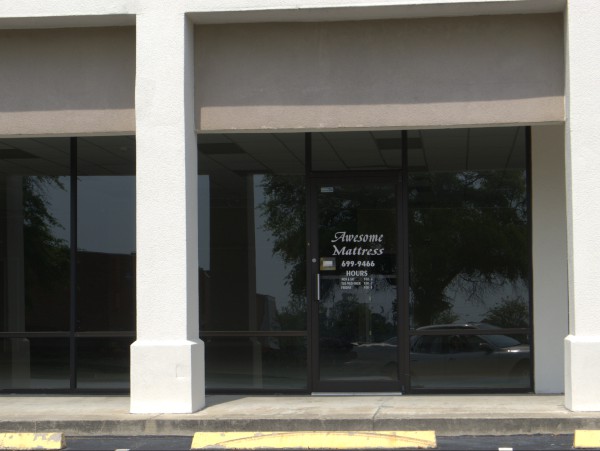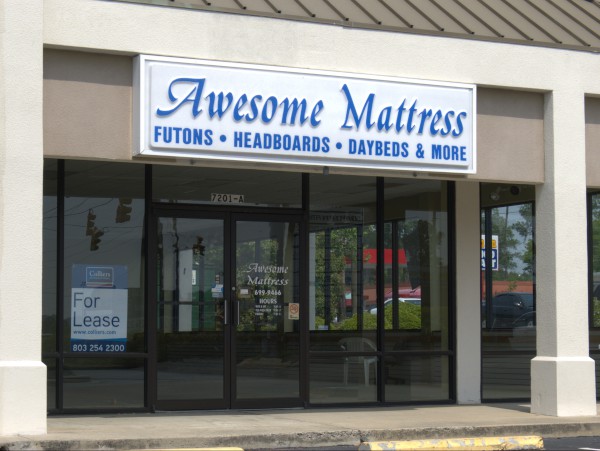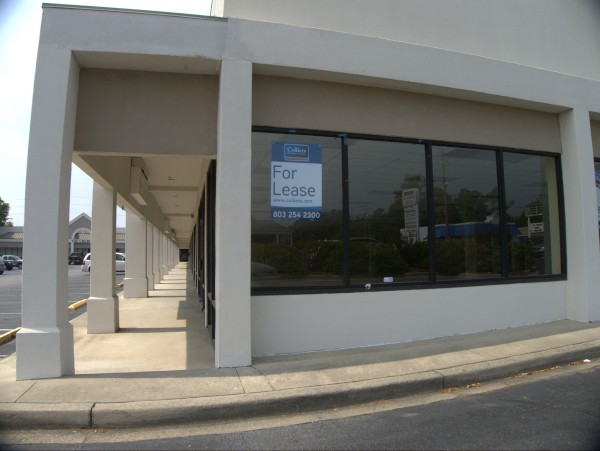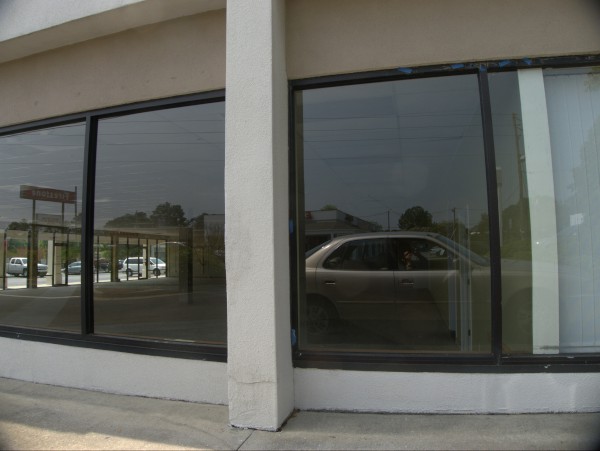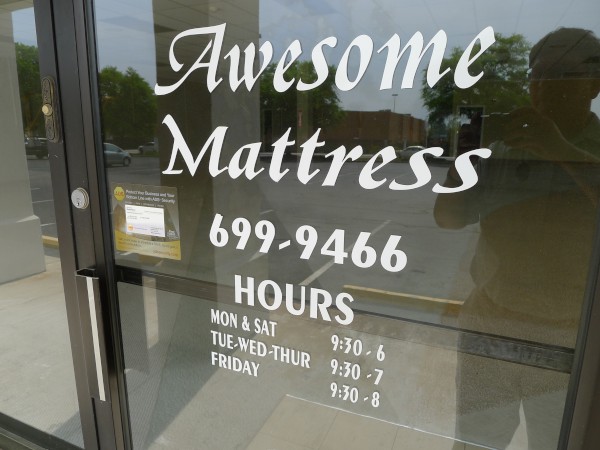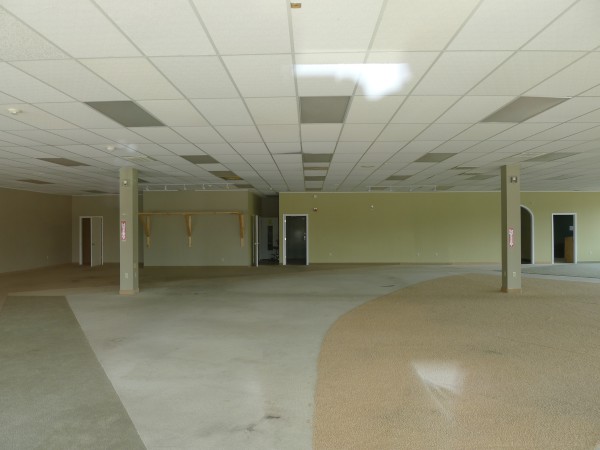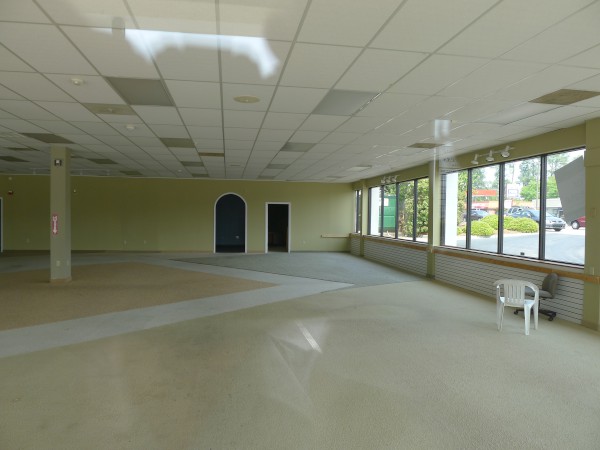 I don't know if this was the same Awesome Mattress business that was on on Two Notch in the old Zesto building that is now Hola Mexico, or a different one. If it was the same one, it didn't last too long in its new location, wihch is not one that catches my eye often. In fact, I don't ever recall going to this little Columbia Mall outparcel strip-mall for anything, and would be hard pressed to name any store that has ever been there..
UPDATE 1 June 2012 -- It's now a Richland County Sherriff's station: