Archive for the 'Garden Place Plaza' tag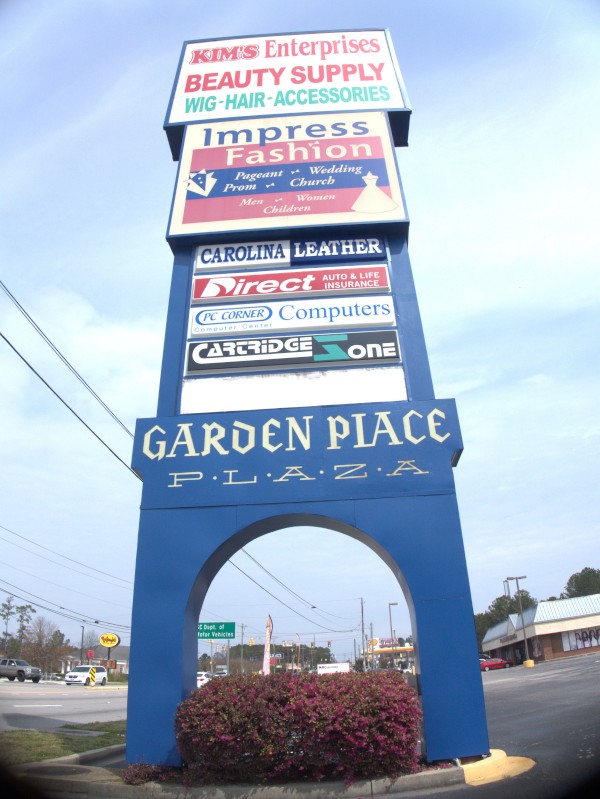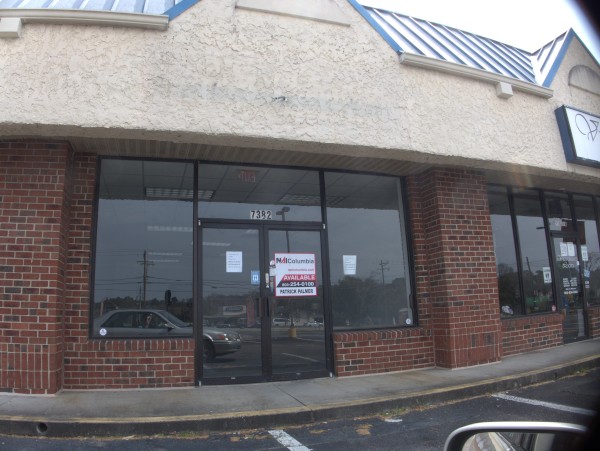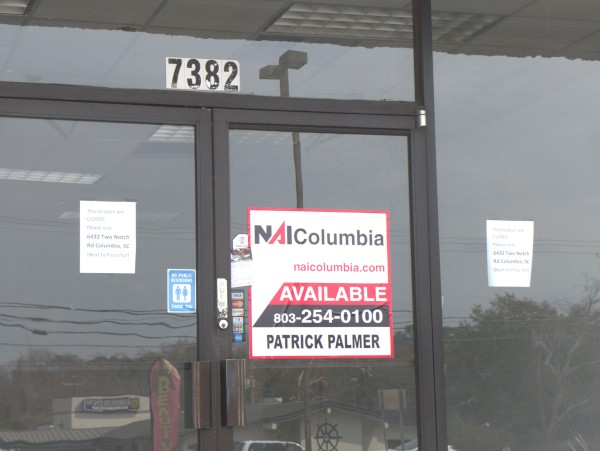 When I took these pictures, I was thinking this spot was PC Corner, but it turned out I had already done a closing on that, and anyway, it was two suites over. This looks to have been The Flower Botique, which has apparently moved to 8816 Two Notch. It turns out I did have a picture of that from a different closing, it's just not a very good one: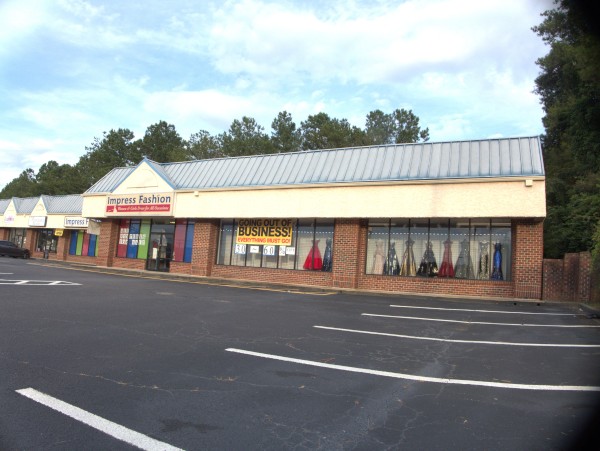 (Click through and look all the way to the left..)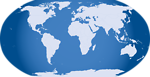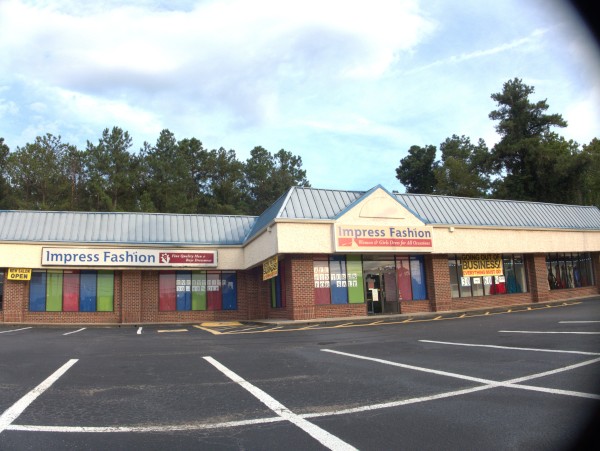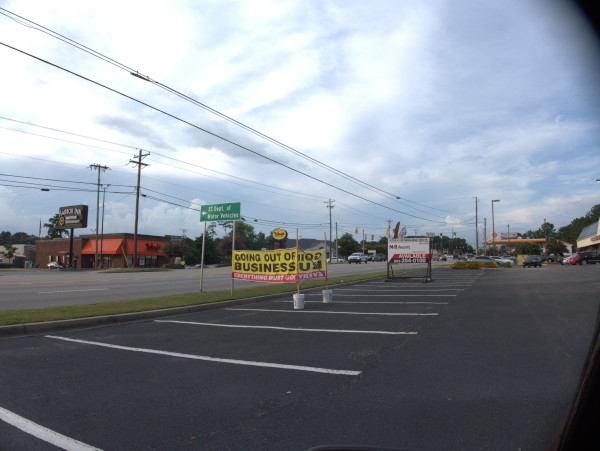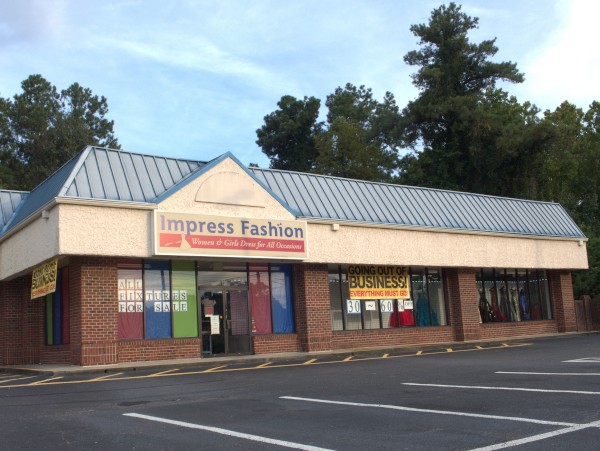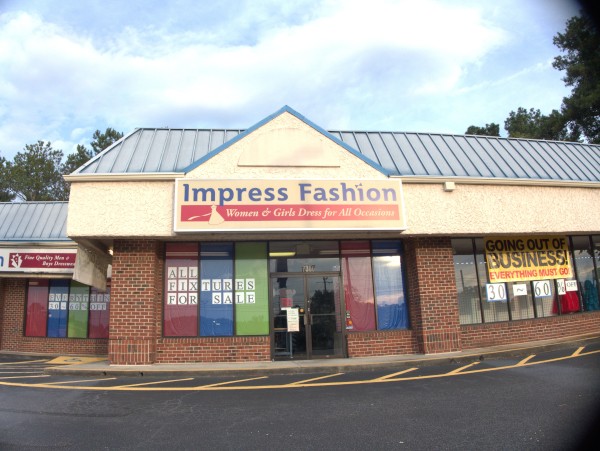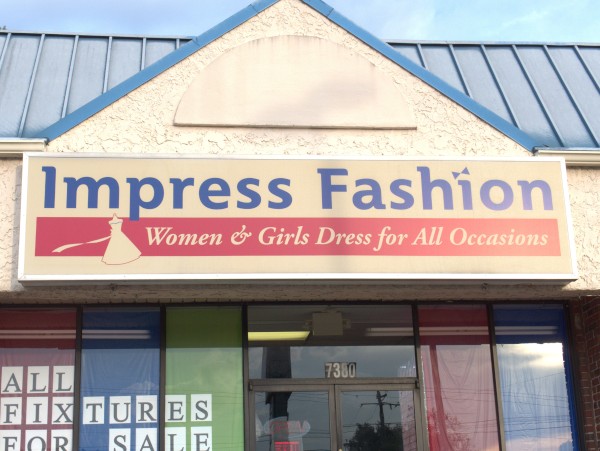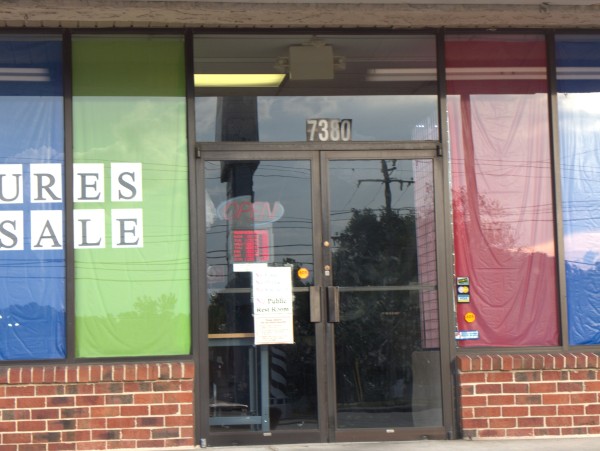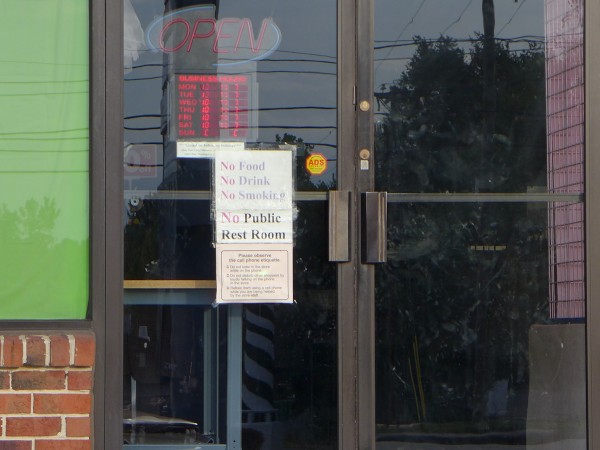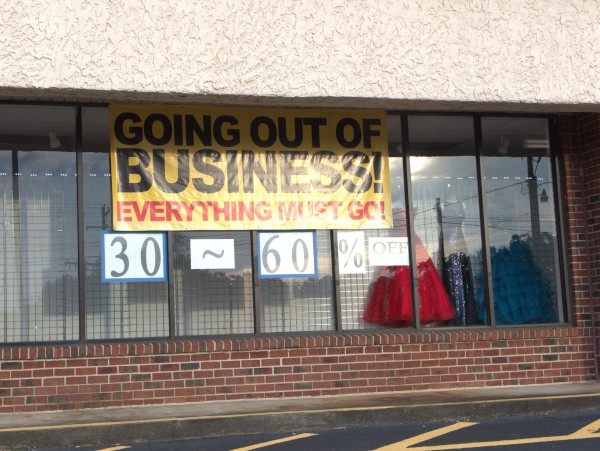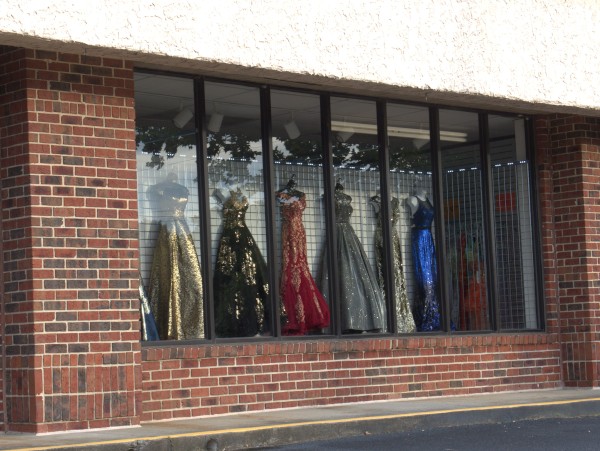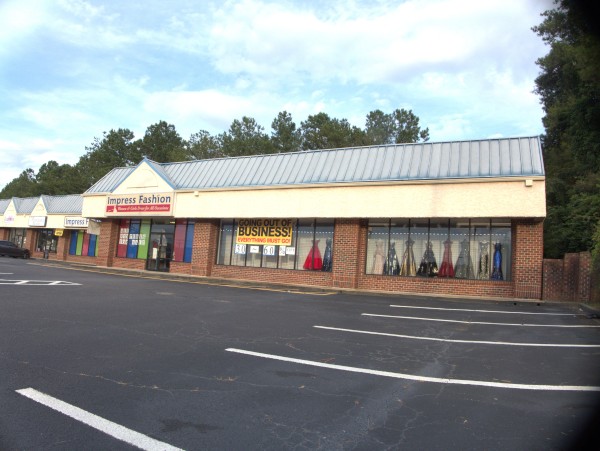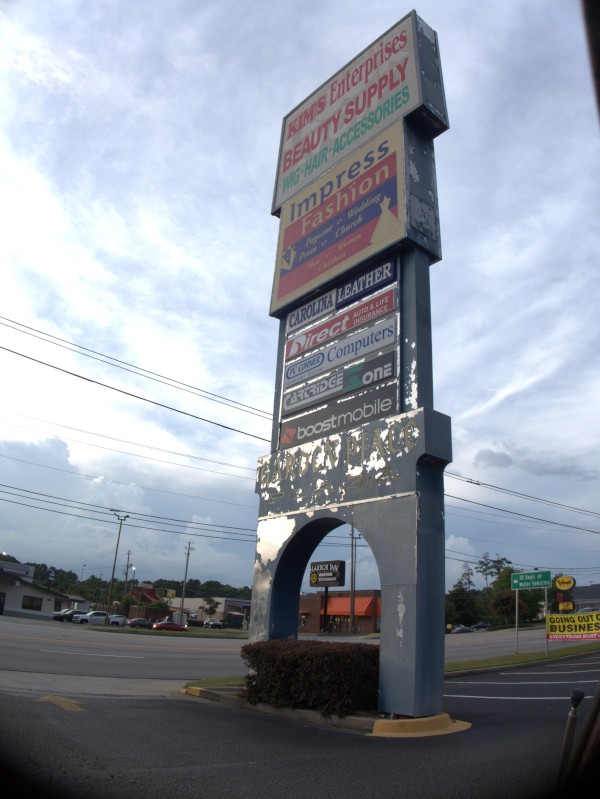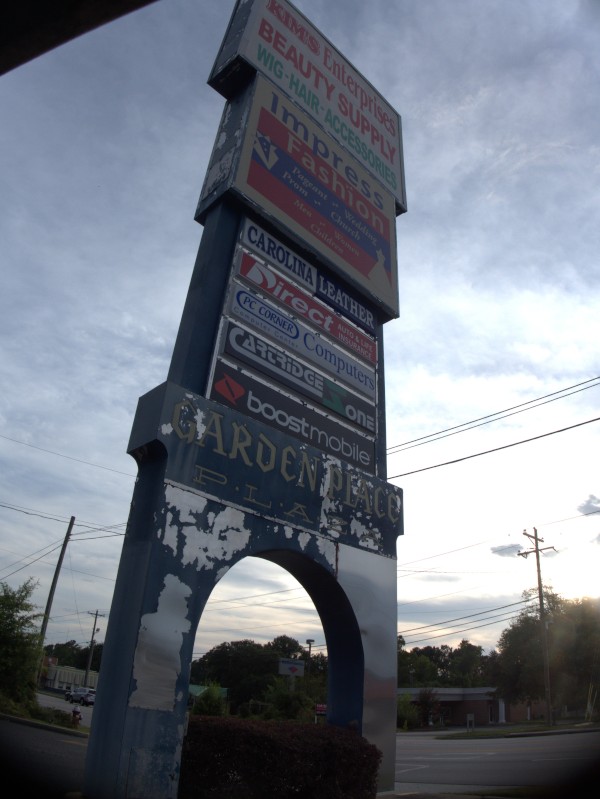 This place caught my eyes many years ago for an odd reason: The name Impress.
As it happens, I worked for many years with a brand of laser printer called Imagen (since bought out by QMS). We had many of these printers from a former contract, and used to deploy them on new contracts wherever a laser printer was wanted. Unfortunately, the printers did not support HP PCL or Adobe PostScript, they only supported their own proprietary page description language called.. IMPRESS, which very little software supported. In practice, we mostly had to use them in daisy-wheel printer emulation mode.
None of which has anything to do with this store, of course. As I said, it has been here for quite a while and is now running a final clearance sale, so if you need some prom formal wear, or a bridesmaid dress, now might be the time to go looking.
(Hat tip to commenter Andrew)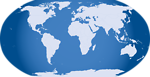 Posted at 12:08 am in Uncategorized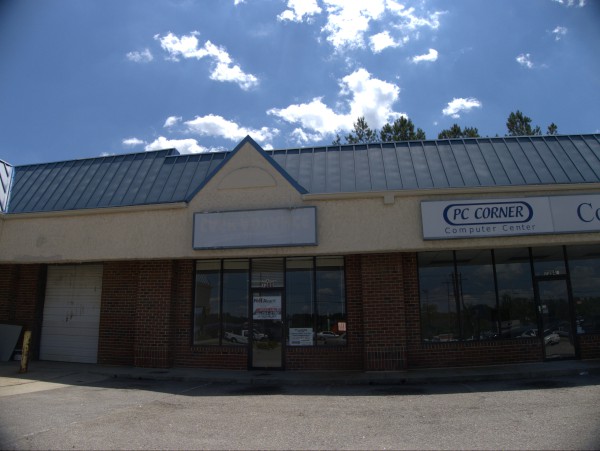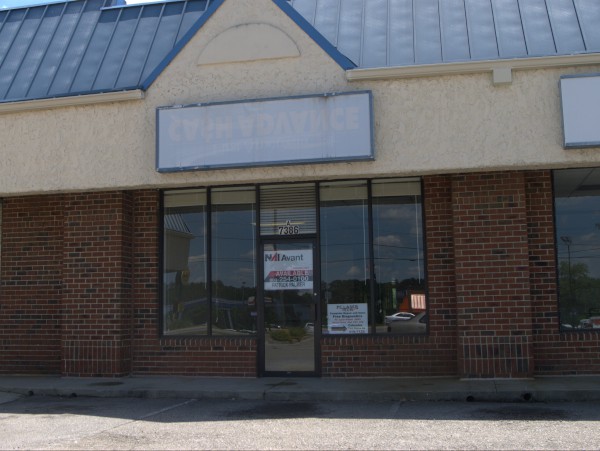 Today's closing takes us back to Garden Place Plaza in Dentsville, to the storefront just east of PC Corner.
First American Cash Advance (or First American Ca$h Advance as the signs have it) was one of Columbia's many payday cash advance operations which feature here pretty frequently. Also a pretty regular feture here is the store marquee, turned around so the store name is not legible, but retained so as to not leave holes (which are both unsightly and let in the weather) in the sign fixtures.
Here is the plaza marquee: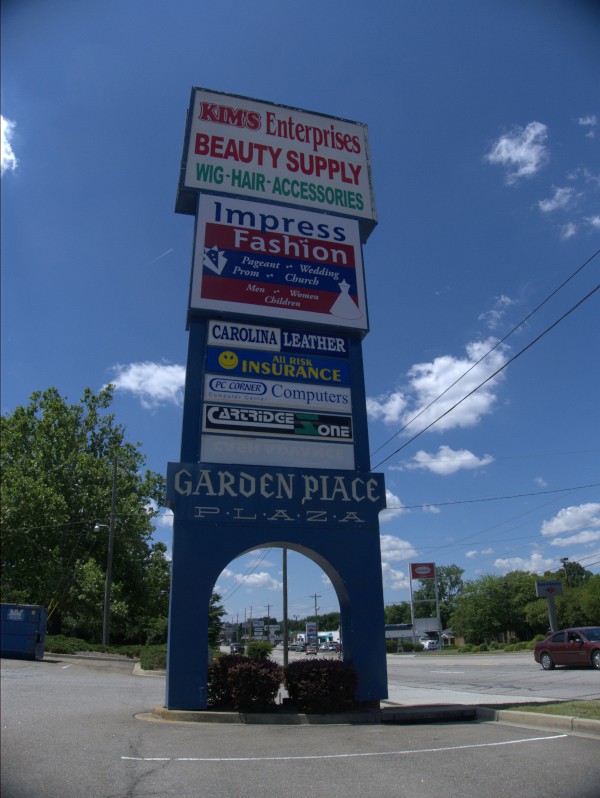 And here is the vacant First American space, photoshopped to turn it rightside up again and enhance it a bit:

Here's the same thing done to the storefront sign:

The address of this place is a bit hard to understand. The adjacent PC Corner spot is 7384 Two Notch. I can see how this slot is 7386, but the "Suite A" doesn't seem to make sense.
Posted at 12:57 am in Uncategorized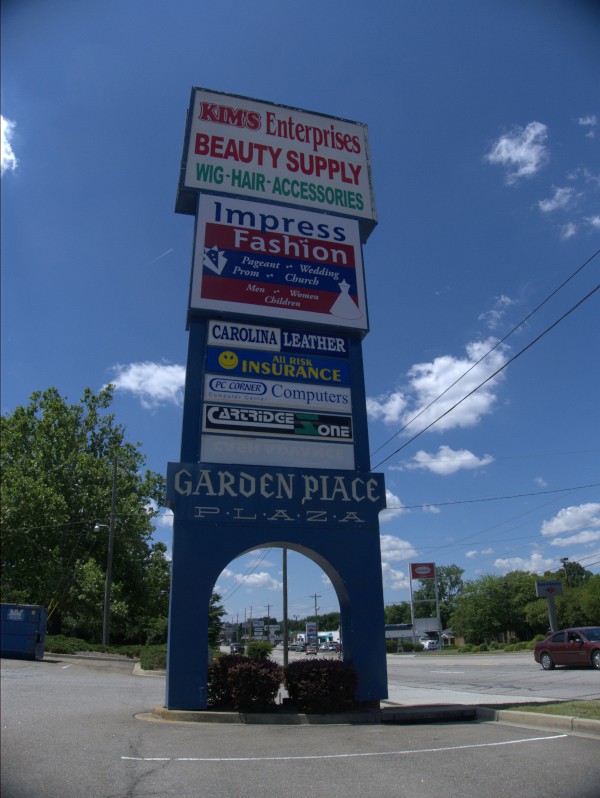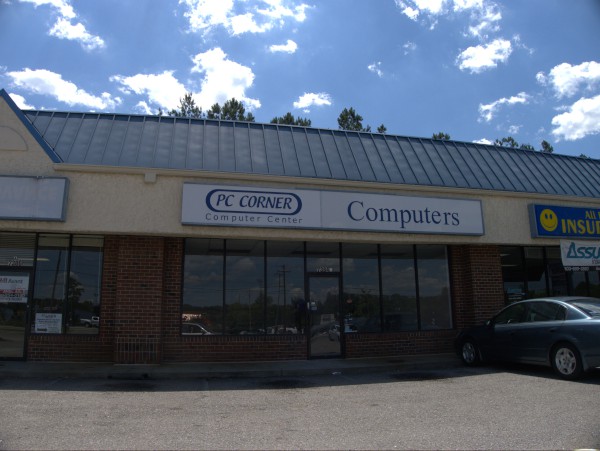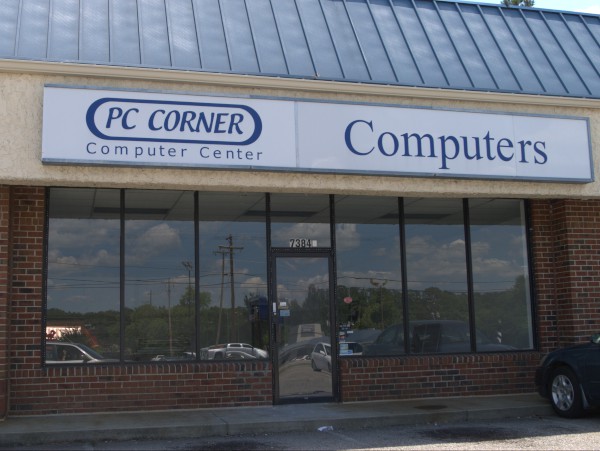 Garden Place Plaza is the strip mall at the south west corner of Two Notch Road and O'Neil Court, and has featured here at least twice before as both end anchors (Floor It Now & Beds Plus) closed.
Now computer store PC Corner (which was *not* in a corner spot.. ) has joined them, and fairly recently I think, as it was listed in this year's (February 2012) phonebook.
UPDATE 13 May 2012 -- Commenter Terry sends in this 1994 receipt for a top-of-the-line PC Corner system. Hey Terry, I think you can let that receipt go now -- I'm pretty sure the warranty has expired!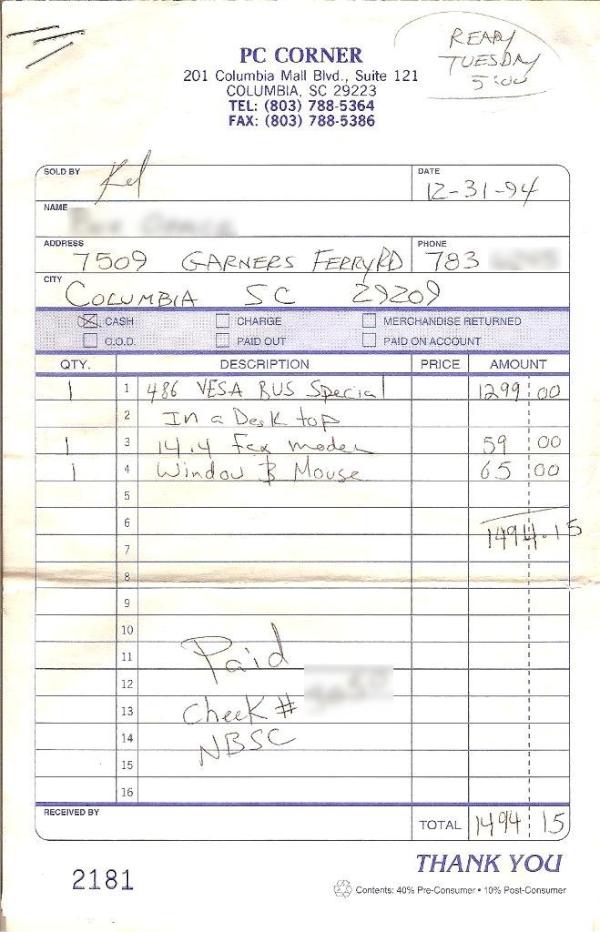 Posted at 2:10 am in Uncategorized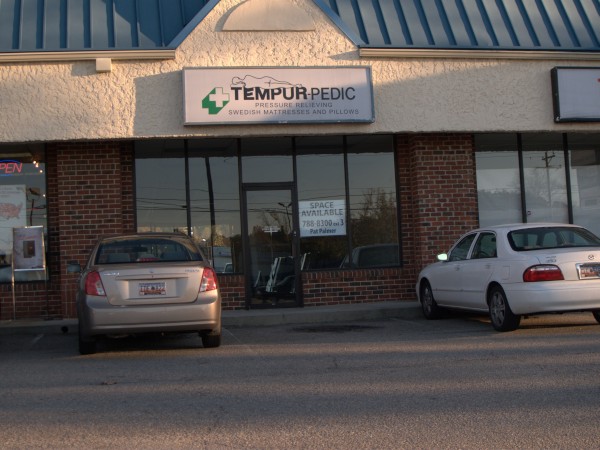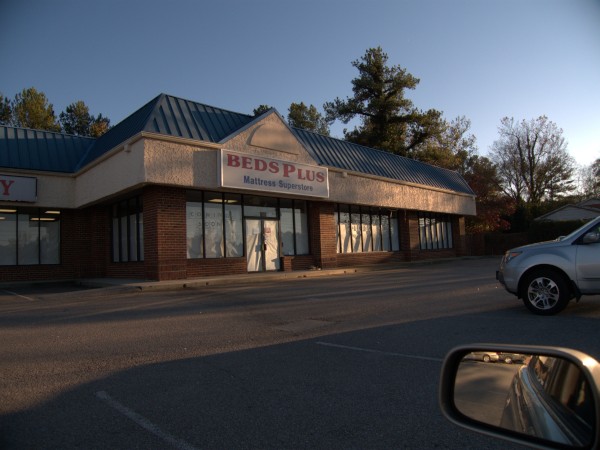 I've always been a little surprised that the Tempur-Pedic logo got approved and widely used. Of course there's nothing racy about someone just getting a good-night's sleep, but that someone is undeniably a lady, and one with a rather shapely derriere not overburdened with clothing. I see in fact that the Tempur-Pedic company itself now seems to have moved to a logo with less, um, cleavage.
For some reason or other, Two Notch Road seems to have dozens of mattress stores. It now has one less as this Beds Plus store at Two Notch & O'Neil Court is gone. In fact, as I drove by tonight I saw that the next tenant has already moved in, but it was dark and raining, so I didn't quite catch what it was.
Posted at 11:43 pm in Uncategorized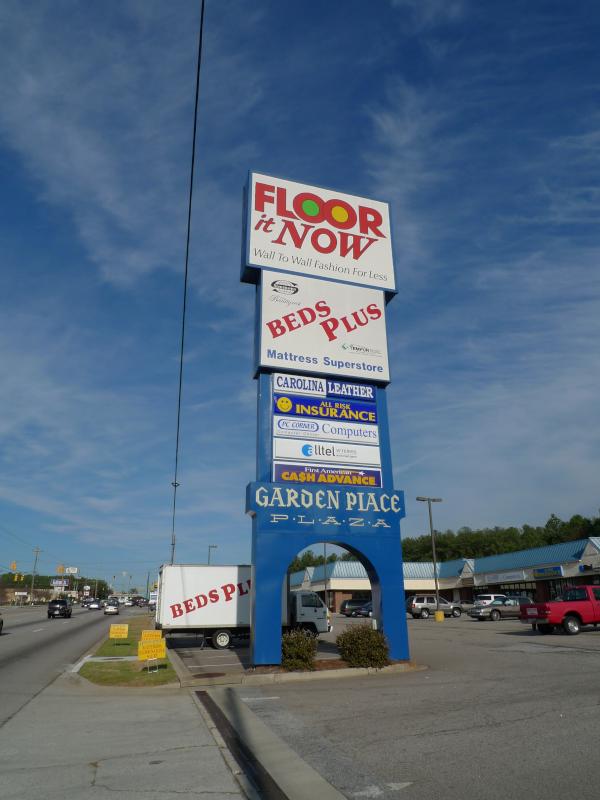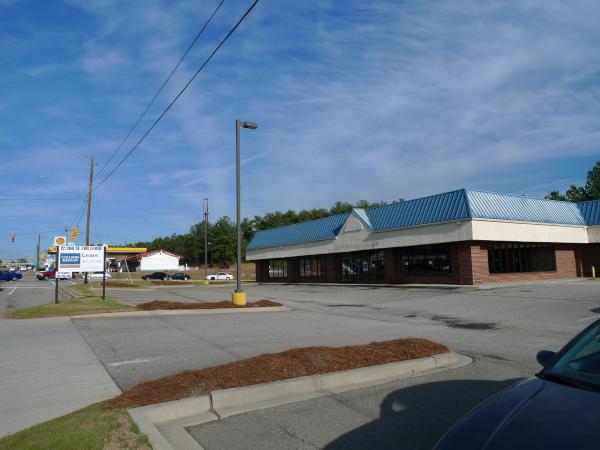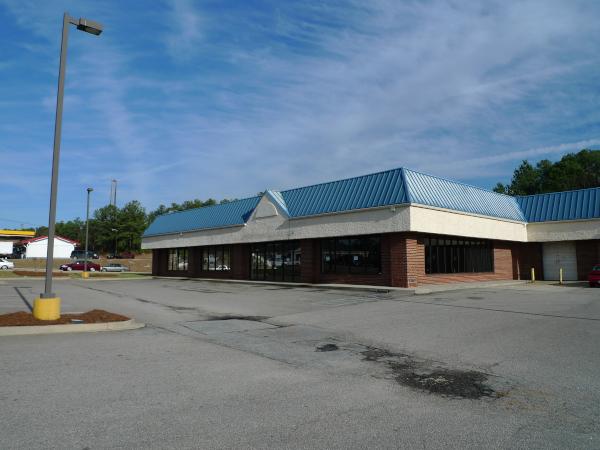 Here's another casualty of the recession, or at least that's my guess. Floor It Now has been, I think in this strip mall at the corner of Two Notch Road and O'Neil Court for at least several years. (It's hard to say for sure since I've never been in the market for flooring).
Unless people are actually falling through it, replacing a floor is pretty much an aesthetic deciscion, and right now, I'll bet that floor with all the scuff marks and old paint splatters doesn't really look that bad.
UPDATE 13 June 2009: It's now a Kim's Enterprises Beauty Supply