Archive for the 'Bush River Road' tag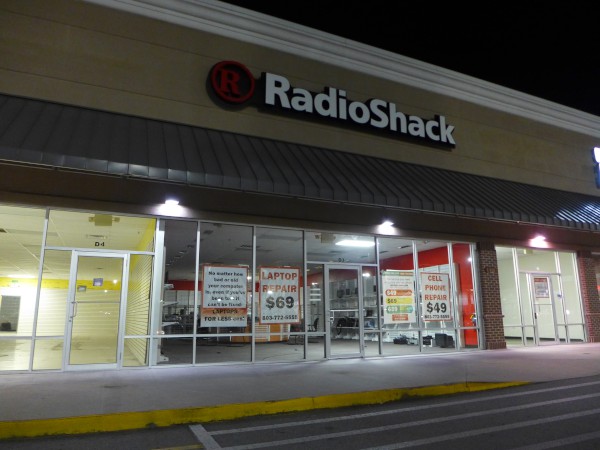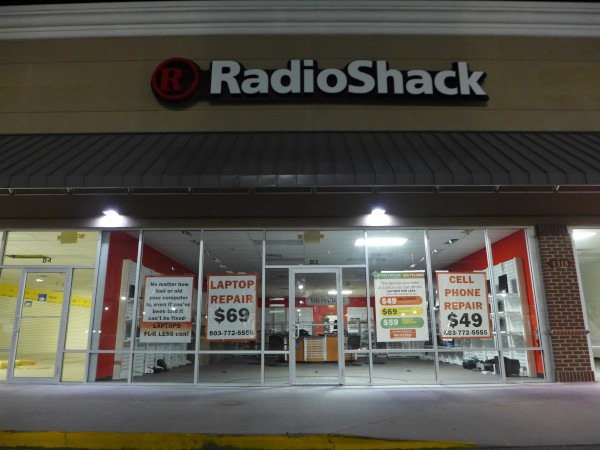 Here is the Radio Shack in the Wal Mart complex at the old Bush River Mall site.
I see this storefront has already attracted another business: Laptops For Less. It's a little odd that the Radio Shack marquee is still up there. Usually a chain which is still in some form of existence wants their logo off of former locations. And there *are* still some open stores though the present continued existence of RS as an entity is pretty tenuous at the moment.
Posted at 3:45 am in Uncategorized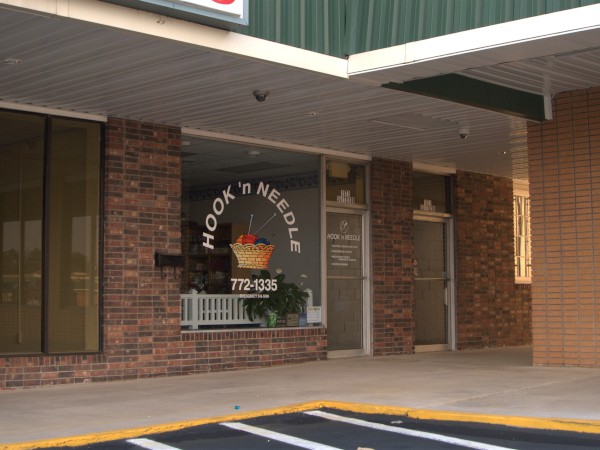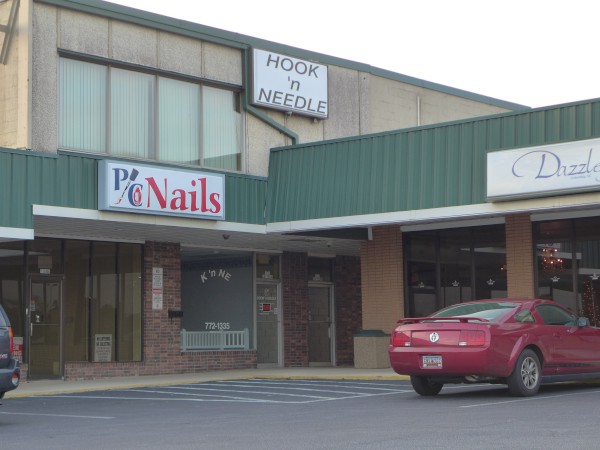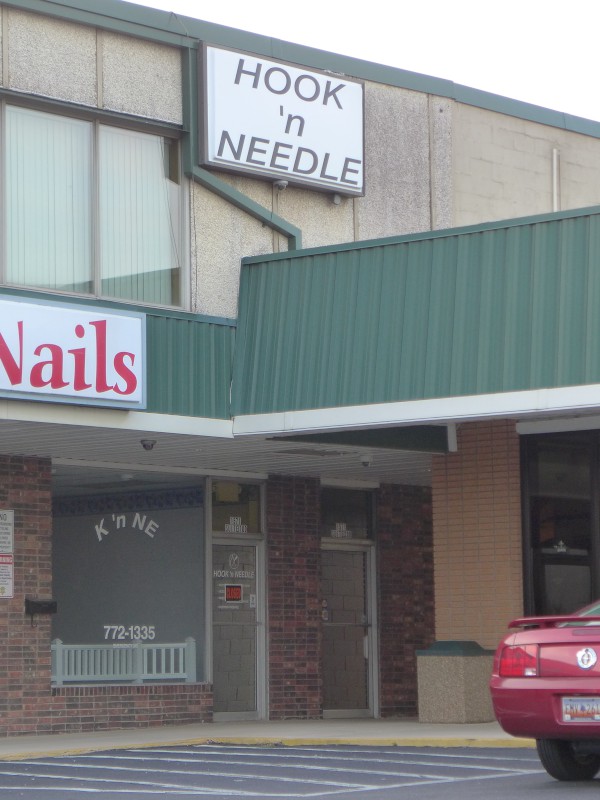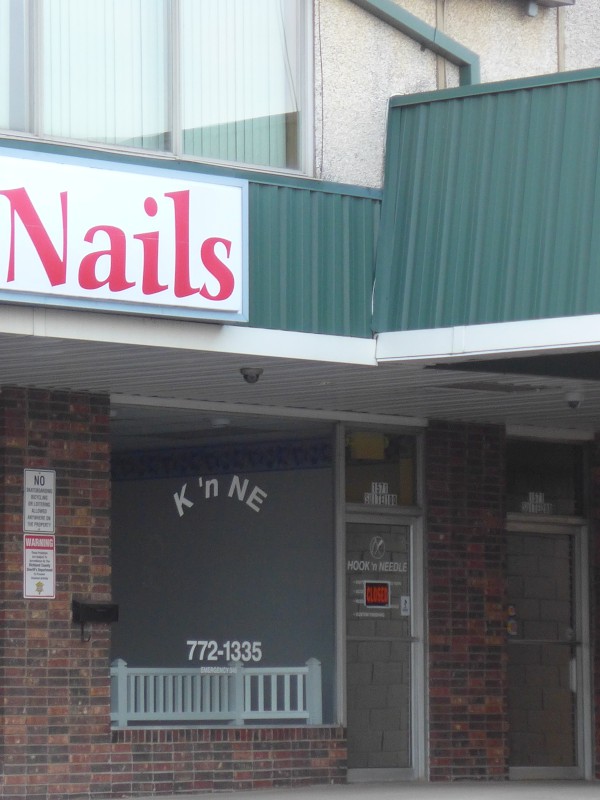 Hook 'n Needle was one of the last shops to move out of Intersection Center, leaving its original location for Boozer Shopping Center in 2011.
Commenter Andrew reports that the place closed in that location late in 2013 or early in 2014 and that the owner sadly passed away shortly thereafter.
(Hat tip to commenter Andrew)
Posted at 1:11 am in Uncategorized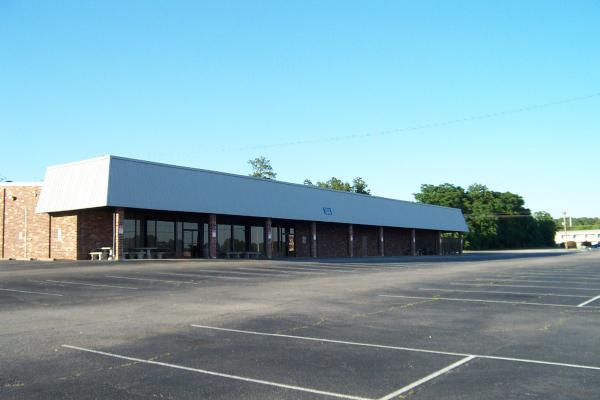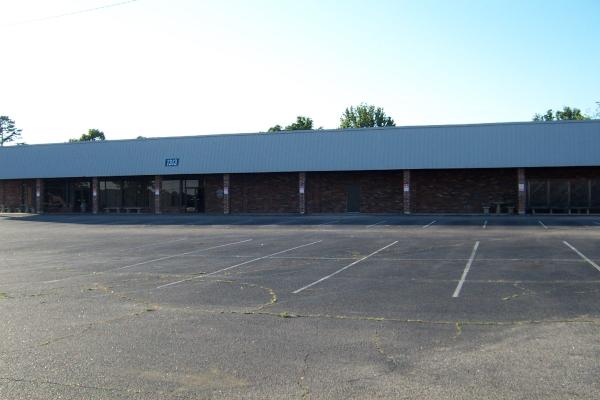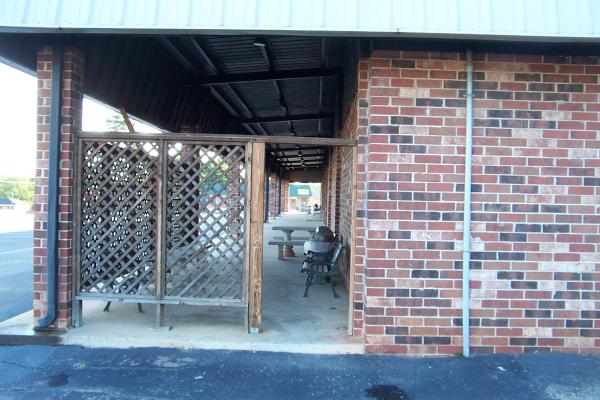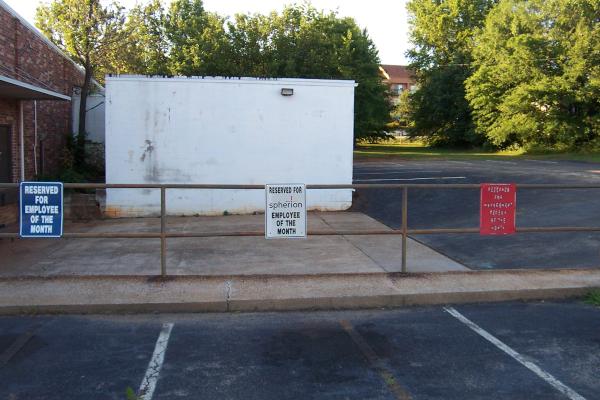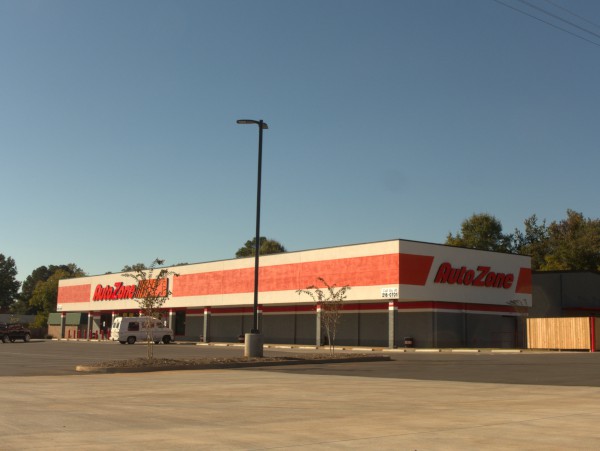 I've posted this building before, but for a store which was actually in Boozer Shopping Center. Now that the building has been completely remodeled and is open as Auto Zone, I'm taking the opportunity to make a post which more correctly describes its history.
You can look at the comments on this post (which I need to totally revamp and correct) for some of that history, and this article describes the sale of the property to Auto Zone and mentions the call center tenant (which was not Spherion, which commenter Adder tags as a temp contractor).
Posted at 1:59 am in Uncategorized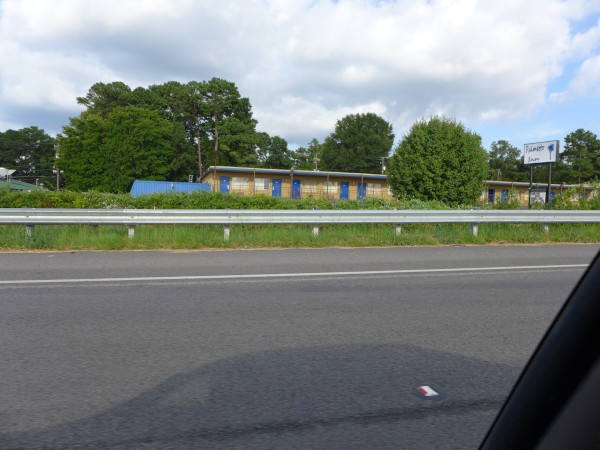 I kept thinking I would drive by and get a better picture, but for some reason that hasn't happened, but the Scottish Inn on the Westbound Bush River Road exit of I-26 has reflagged to Palmetto Inn. The online reviews for the place I saw were not.. good.
UPDATE 5 December 2014 -- Here are a few somewhat better pix: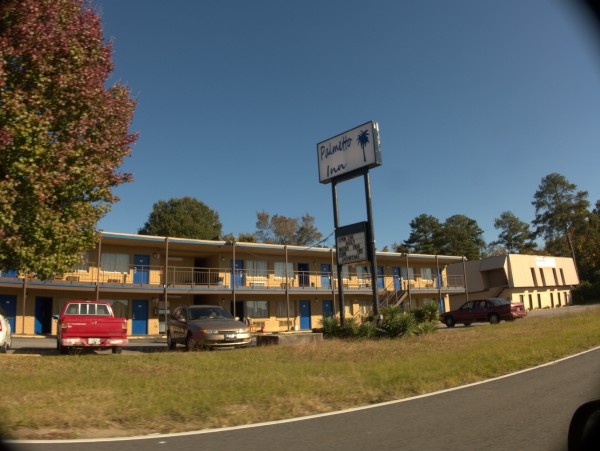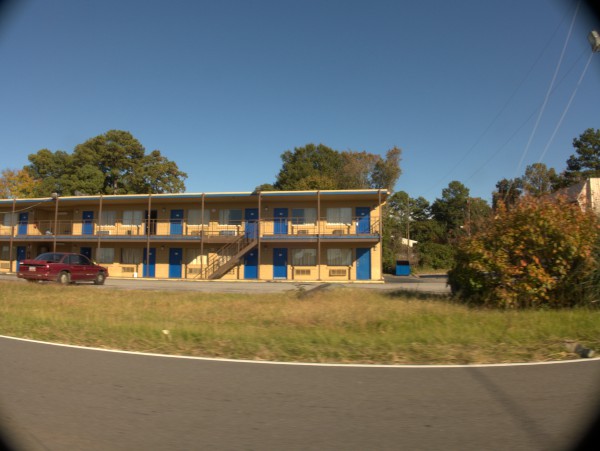 Posted at 12:19 am in Uncategorized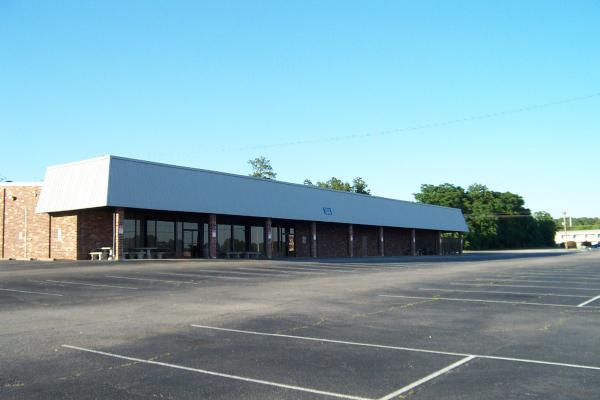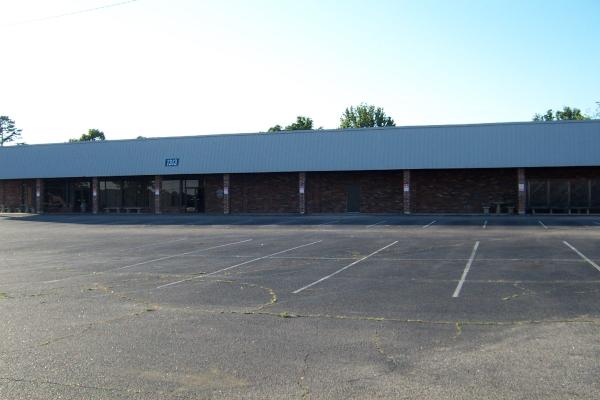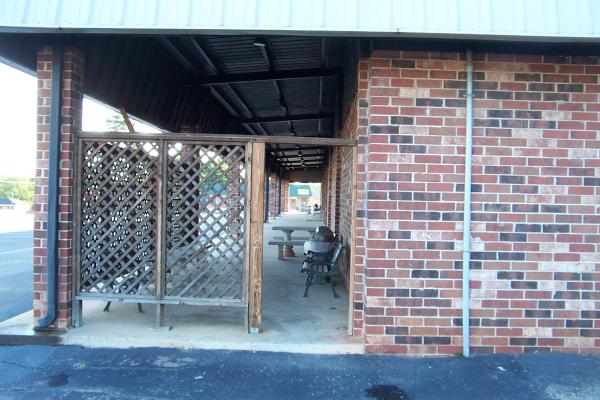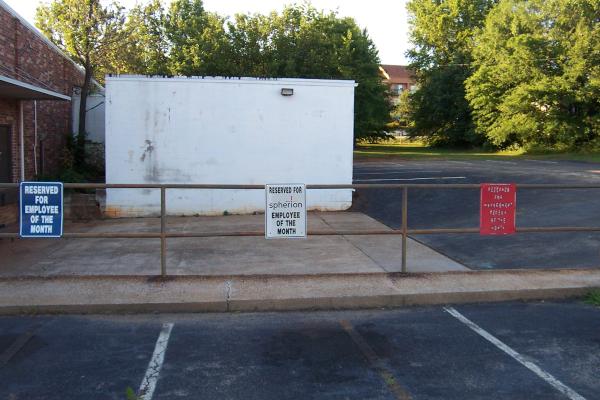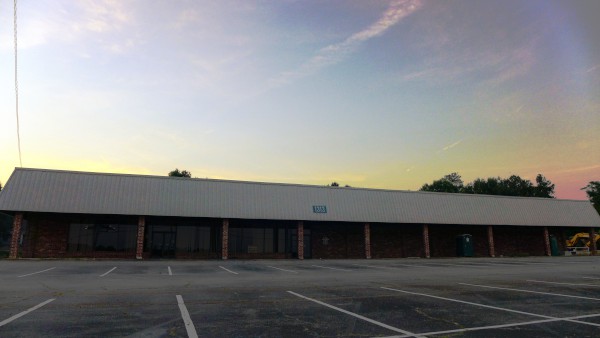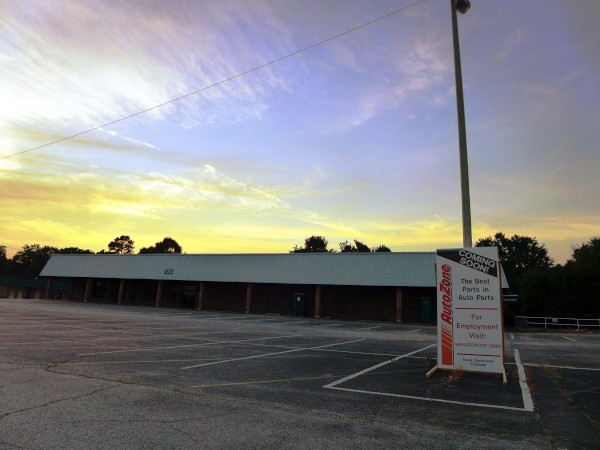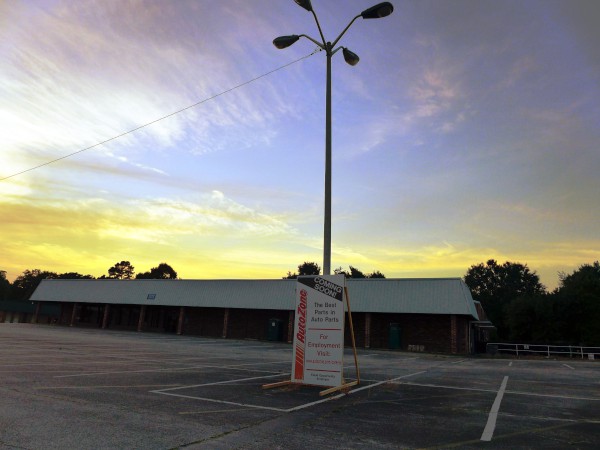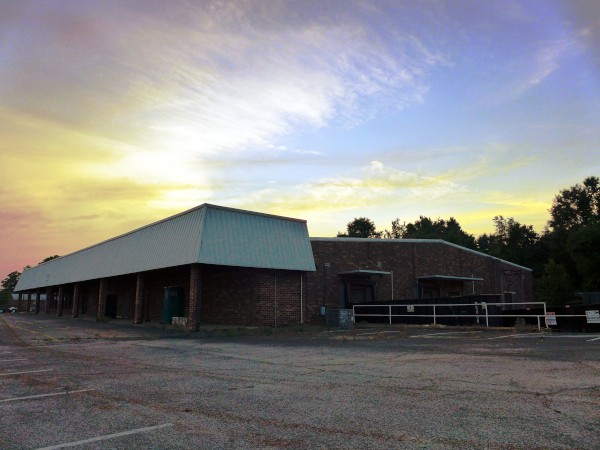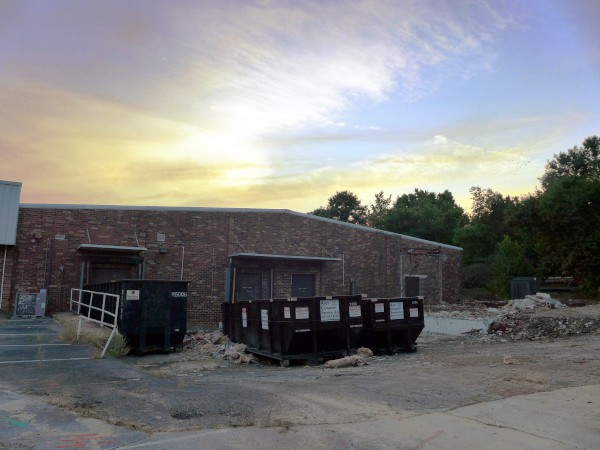 I've featured this building on Bush River Road across from the new(ish) Wal-Mart, before, but erroneously in a post I still have to sit down and clean up and correct eventually. Hopefully this post will be more correct.
This building was a Food Lion grocery until the 1990s. I'm not sure when it closed, but it is not listed in the February 1997 phonebook, so I'm guessing the mid-1990s. According to commenter Saturday's Child, it was built as a Thrifty Mart around 1969 and then became a Food Town, staying with that chain when they switched their name to Food Lion.
After Food Lion left, it was a UPS call center and an operation called Spherion, possibly not in that order.
For the last several years it has been vacant, but as commenter William points out, the building is now being rehabilitated to become an AutoZone.
(Hat tip to commenter William)
Posted at 1:03 am in Uncategorized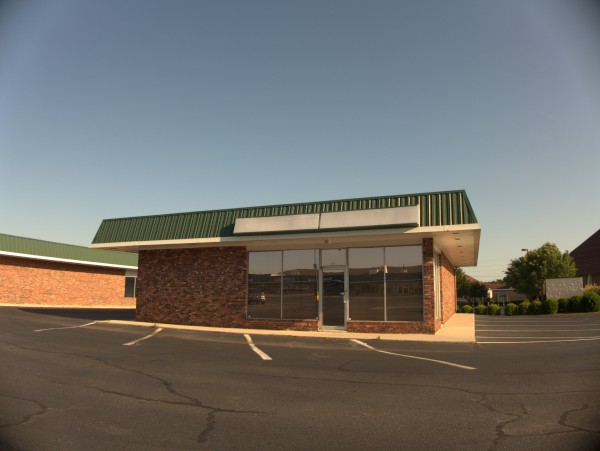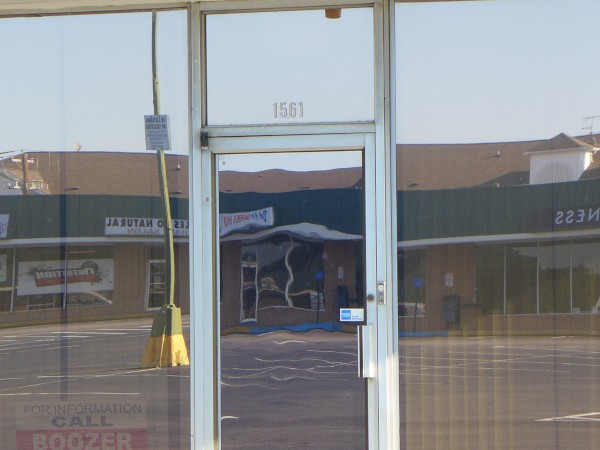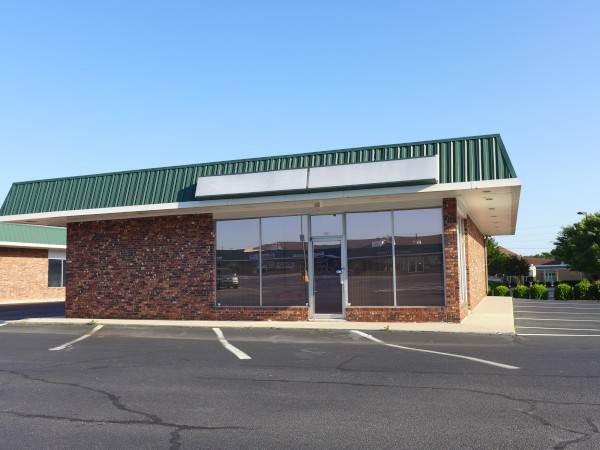 Here's another Boozer Shopping Center storefront, and an interesting busines story.
Assuming that the Sound Advice whose site is here is the same one (and I think it is), then the history of the chain is here. The first store opened in 1974 and it sounds like the original owners decided to sell out and move to Florida around 2004. After that (according to them) the new owners ran things into the ground and then the original owners bought the remnants back in a fire-sale and are now running mostly online with some showrooms in Florida.
Posted at 12:52 am in Uncategorized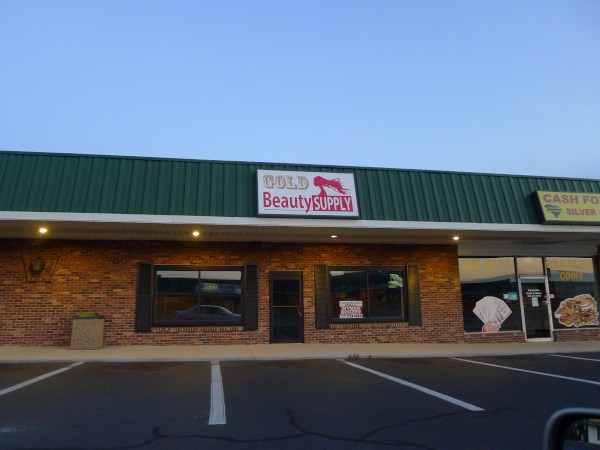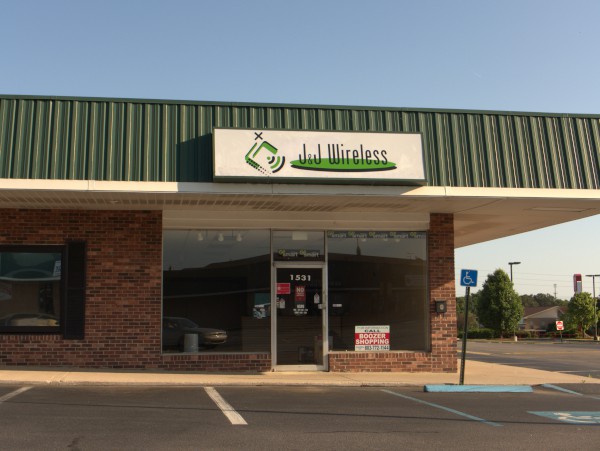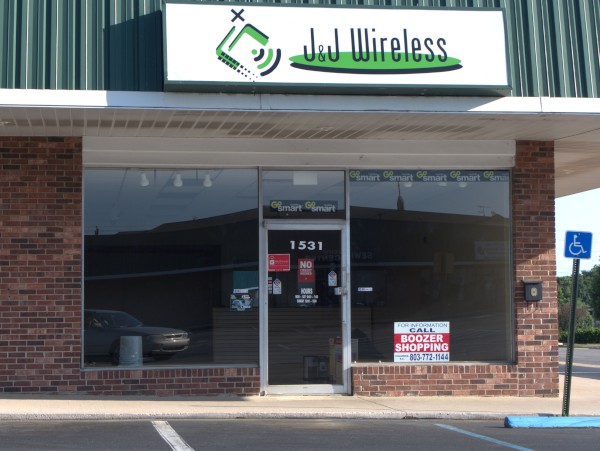 The only picture of Columbia Gold & More that I have is one taken for the Gold Beauty Supply closing, which shows a partial image in the right corner.
When I went by Boozer Shopping Center today, I happened to notice that not only was *that* gone, but the follow-on operation J & J Wireless had come and gone as well.
Posted at 9:57 pm in Uncategorized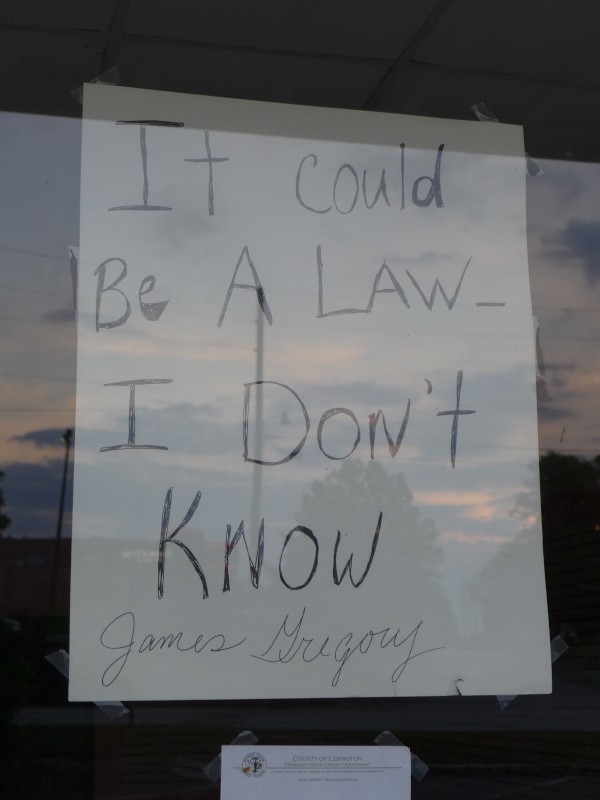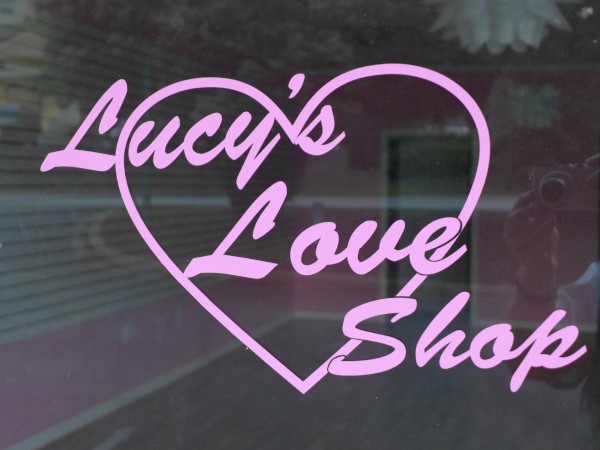 Jobs destroyed? Check!
Suite rent no longer being paid? Check!
Local custom driven to The Internet? Check!
It's a trifecta!
Posted at 1:00 am in Uncategorized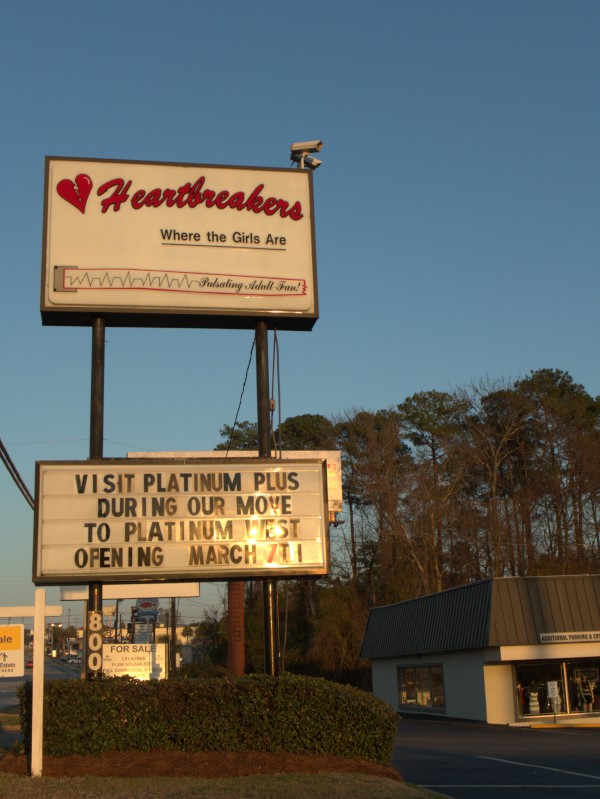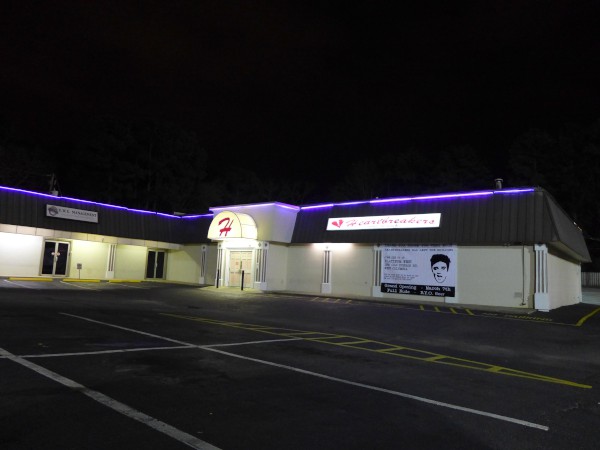 I'm sure someone will mention what this building was originally, bu the first specific memory I have of it is from when it was Club Cabaret. Like Heartbreakers, Club Cabaret was a strip club, but it had a much nicer roadside sign. It was a neon sign, and I wish I had taken a picture of it. As I recall, it was a very well executed portrait of an attractive woman's face underneath an elaborate and colorful hat. It was not, in fact, something that leapt out and said 'strip club', but on the other hand, in Columbia you probably couldn't put up a similar sign that did. I'm not sure when Club Cabaret closed. It was still listed in the February 1997 phonebook, so I'm guessing in the early 2000s.
After Club Cabaret, the place became Heartbreakers. I'm not sure if it was affiliated with the Platinum Plus chain from the beginning, or if it was bought out sometime later, but clearly by the time the owners made their deal with the City to close this club in order to be able to keep Platinum Plus in its current location, they were sister businesses.
The original plan announced was that Heartbreakers would move to the old Diamond Disco / Southern Gentlemans location on Old Dunbar Road. In fact, if you look at that post, you can see the new neighbors namechecking the club on their signs. At some point though, that plan went by the wayside, and the Dunbar location will be called Platinum West and will be a BYOB/full-nude club. I suppose that location is far enough from the other Platinum location so as not to cause confusion using a similar name. At any rate, I suspect the plans for the Heartbreakers staff and equpment aren't affected by not carrying the name over.
But as of now, this is Where the girls aren't.
Posted at 10:17 pm in Uncategorized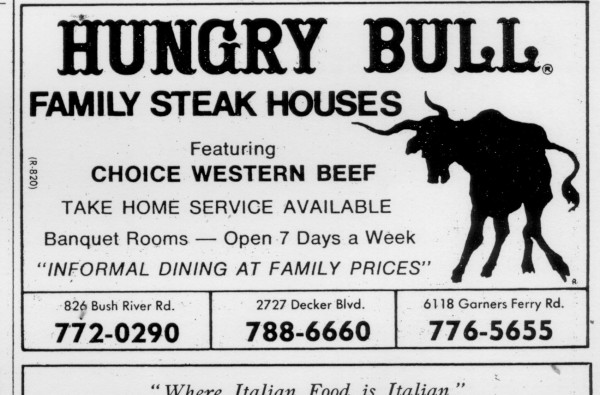 I'm not sure what this building was originally, but it sits just to the right of Heartbreakers and behind the Shell Station on Bush River Road.
I do seem to recall that Apple Bottom, or perhaps the previous club in this building, was somehow connected with the former Burger Time in Dutch Square.
Interestingly, the only place I could actually see in the windows seems to have sort of an Asian theme going on. [UPDATE, see below]