Posted at 5:22 pm in Uncategorized
WELCOME Visitors from The Sun News (myrtlebeachonline.com)!
Click this link for more Grand Strand memories.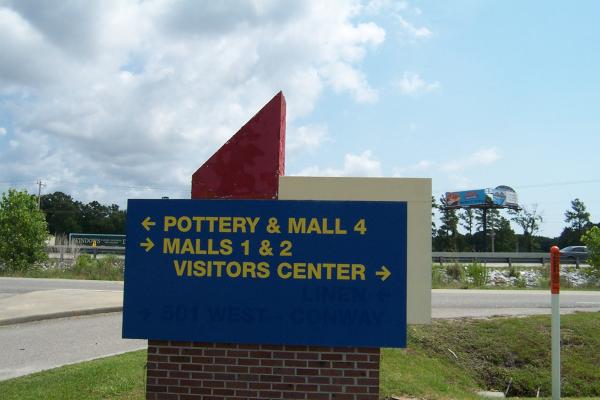 Technically speaking, Waccamaw Pottery was only one store at this landmark dead mall, but the way I recall it, the name was casually used for the whole complex which was centered around it. Back in the 70s and 80s, the outlet mall was a real retail powerhouse on the Grand Strand, and this despite not having a single store that I as a teen wanted to go to. In fact, as I remember it, the place was notorious amongst my whole extended family as a somewhere "grown-ups" liked to go for hours and which we couldn't stand. I remember being in the car with several cousins sometime after my sister had started to drive. As we headed up US-17 towards Myrtle Beach, she suddenly hunched over, gripped the wheel tightly, put on a maniacal expression and announced "This car is going to Waccamaw Pottery and there's nothing you can do about it!"
I can honestly say I don't ever recall buying a single thing here. In fact, I can only recall ever seeing one thing that was even interesting there: In the 70s Playboy printed up a book version of some of their Bo Derek pictorials in advance of the movie "10", and one ended up on a discount table at one of the Waccamaw stores. Of course I couldn't buy it, but it certainly beat browsing festive ice-cube trays or whatever..
Wikipedia says Waccamaw Pottery went under int 2001, which matches more or less what I remember for their Augusta store, but I thought I recalled their "home turf" mall here going under in the 90s. For some reason, outlet malls seemed to go into decline in general around then.
I hadn't really planned on taking these pictures, but I spent the night at the Holiday Inn on the Waterway, and as I got in the car on July 4th, there the mall was and I coudn't resist. Although the place in general is pretty delapidated, with salt spray thick on the windows, deteriorating signage, and some graphitti, there are still some businesses hanging on in the west-most part. In particular, a design operation, a furniture store and a taxi operation. Apparently Hardrock Park is using some rooms in the main area as well (and you can see one of the Hardrock roller-coasters in the background of some of the shots). Some places apparently went under very quickly. You'll notice all the furnishings still in the ice-cream shop, and the Haggar 18 Wheeler (and Haggar history plaques) still in the Haggar store.
The place is still under active scrutiny too. You'll notice in the last picture, there is a security truck reflected in the windows behind me. I could see the reflection, of course, so I stopped what I had been doing, which was leaning suspiciously against the doors while I took some shots through the glass, stepped back and made a show of ostentatiously taking that last picture to make clear that I had a camera and that's what I had been doing. To avoid any pointed questions, when I turned around, I acted like the security guy was just who I had been looking for, and started plying him with questions about the future of the property. He was actually a nice guy and indicated there there were definite plans though he couldn't talk about them yet. We both knew he had made his point without having to say anything about trespassing, and I had plenty of pictures anyway, so I called it a day and headed for lunch.
This car isn't heading for Waccamaw Pottery..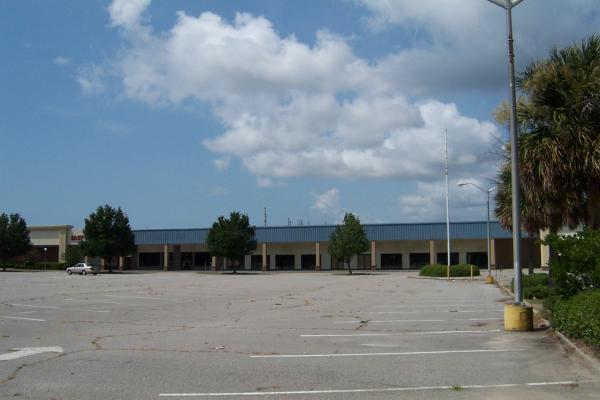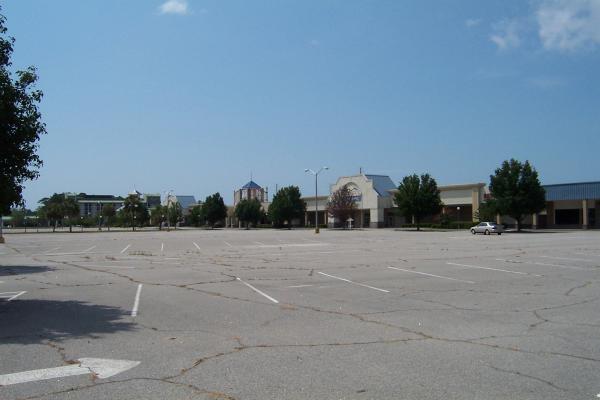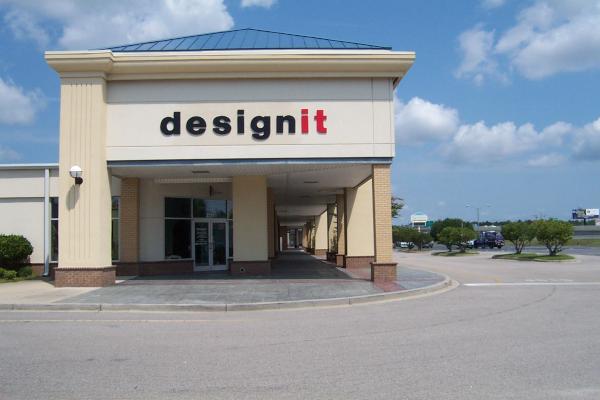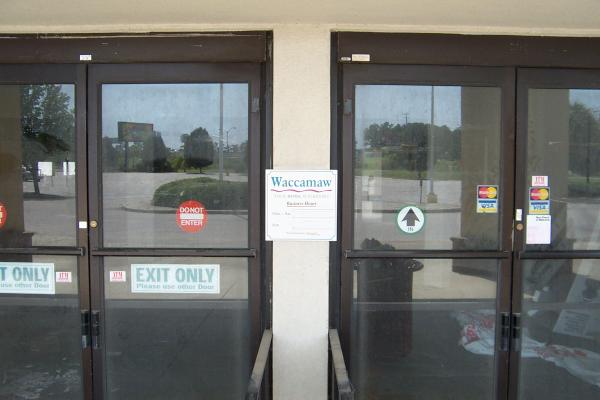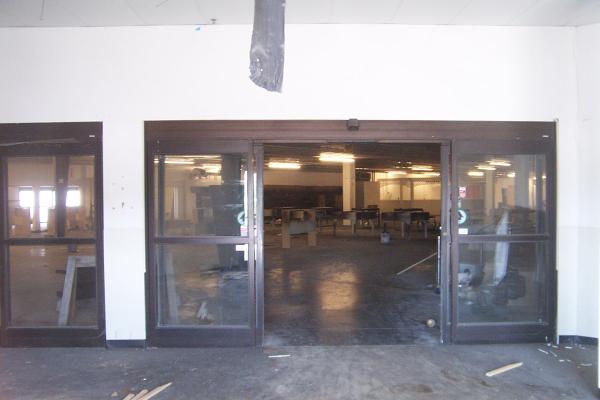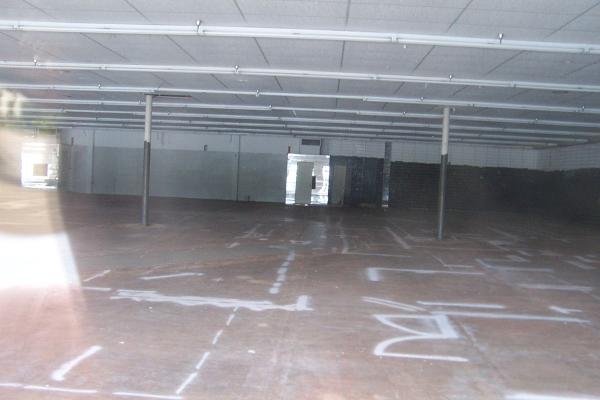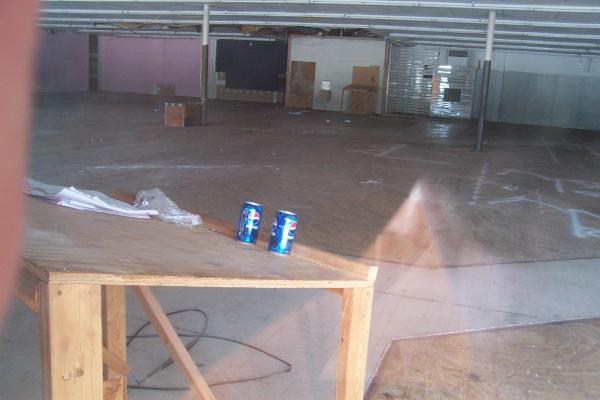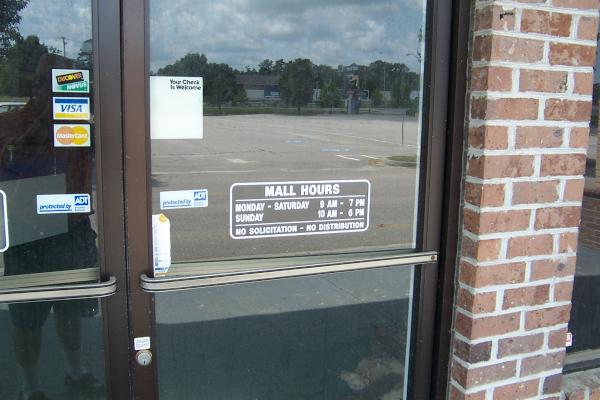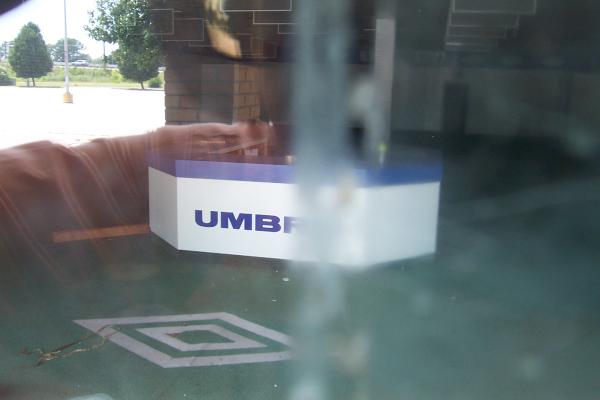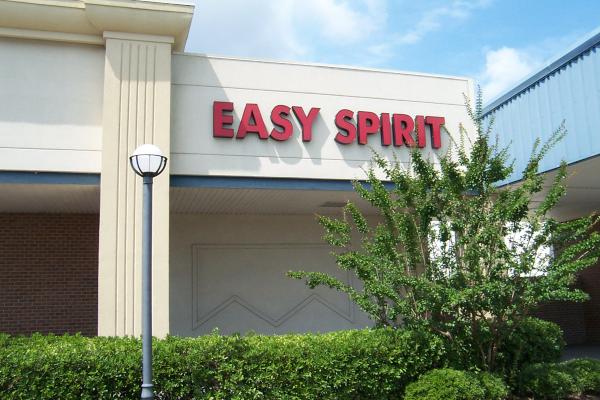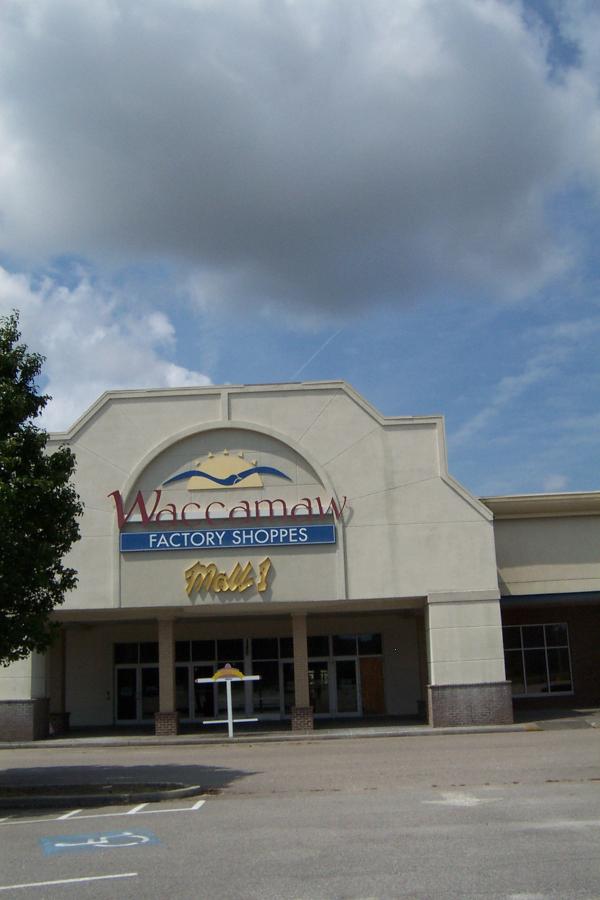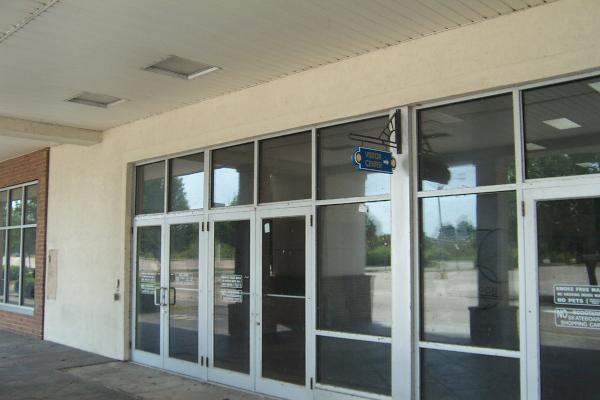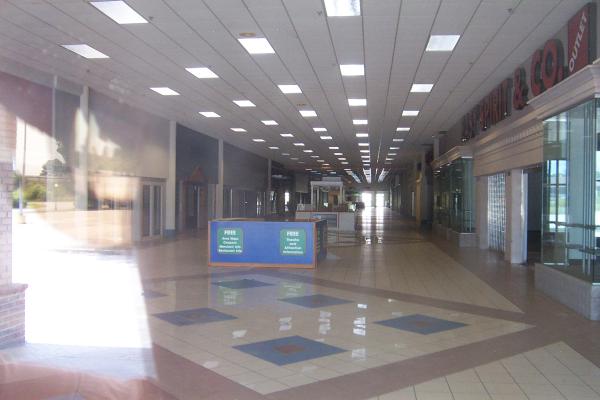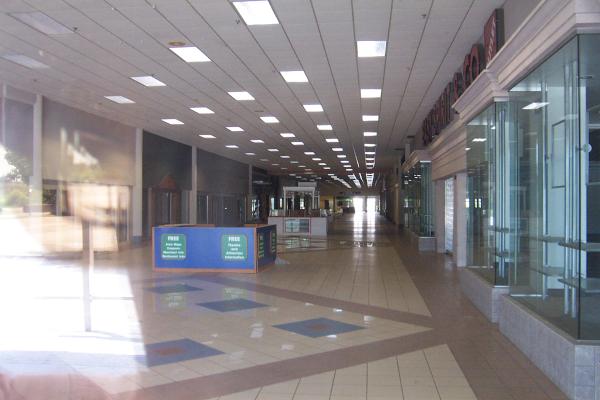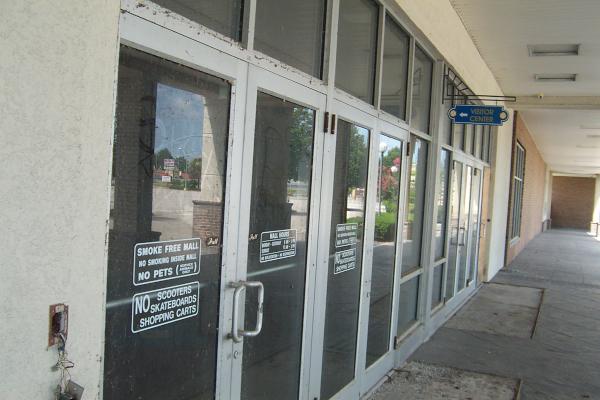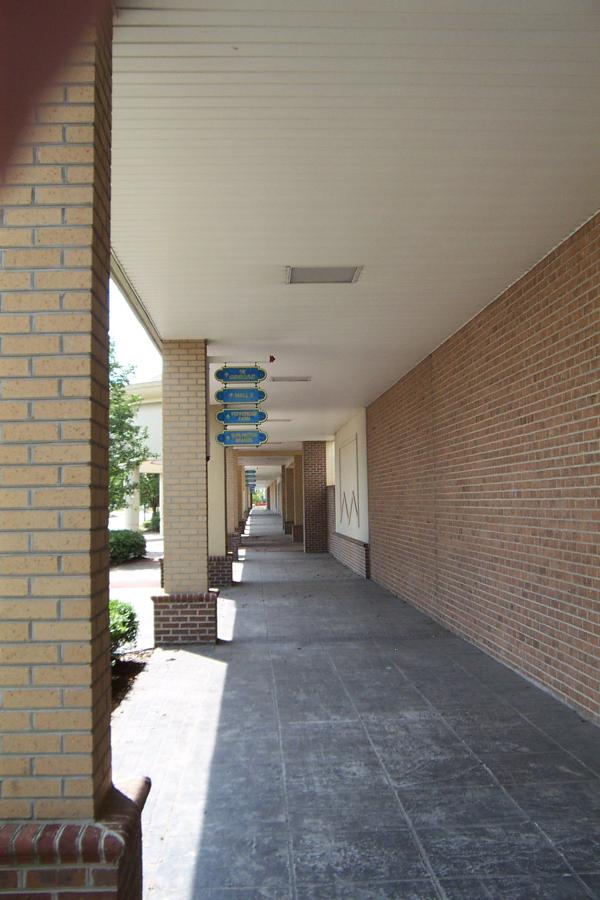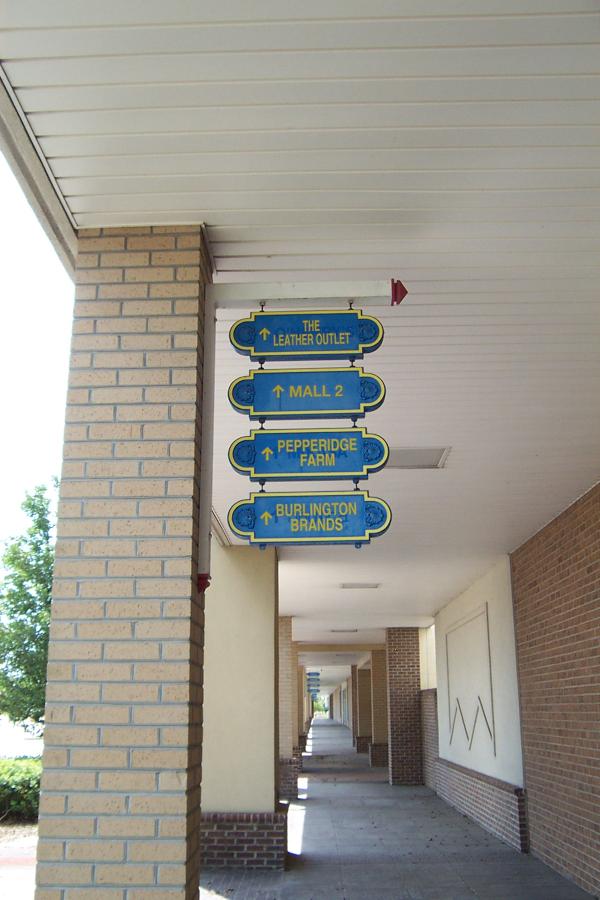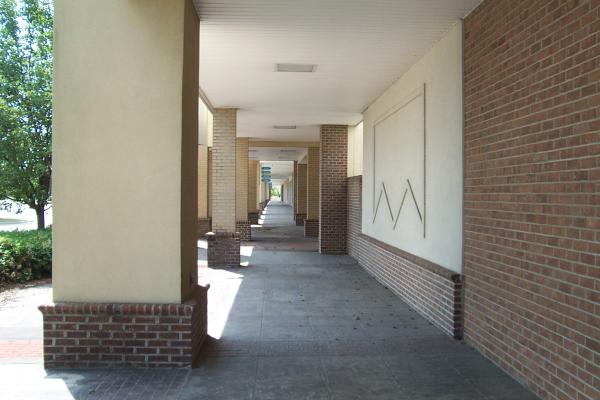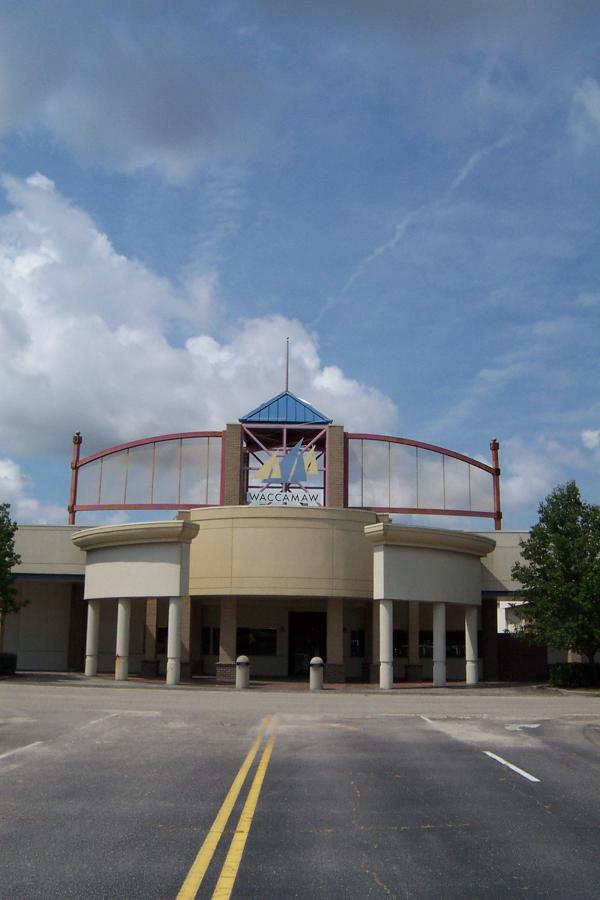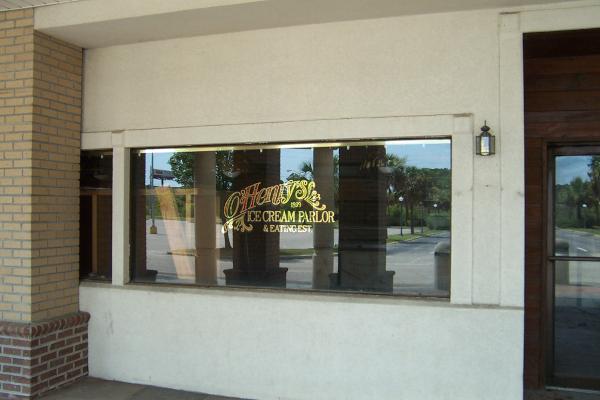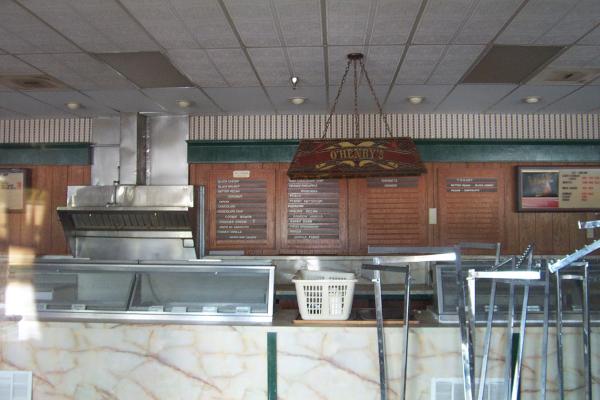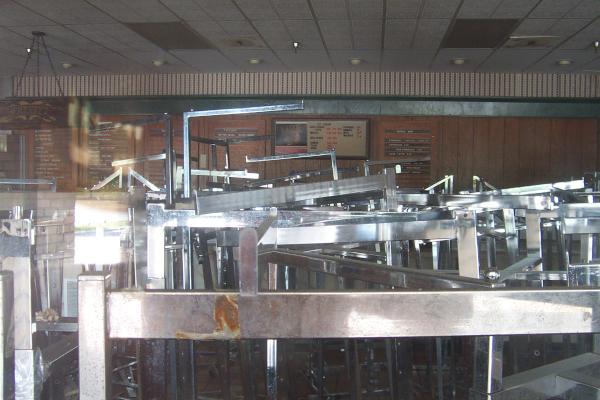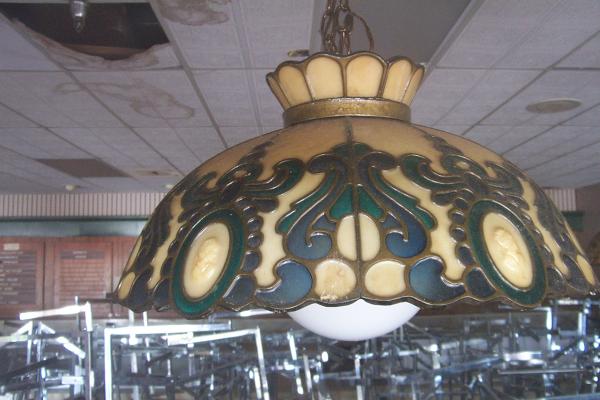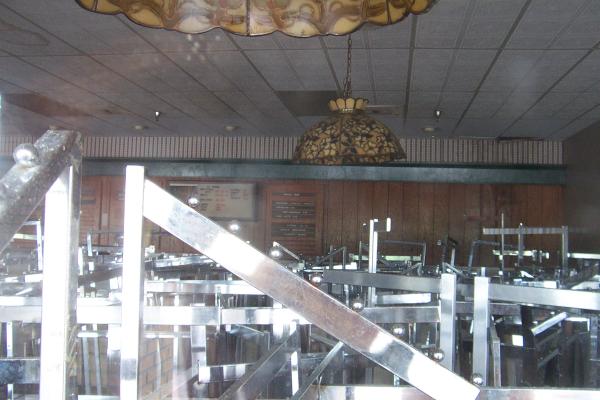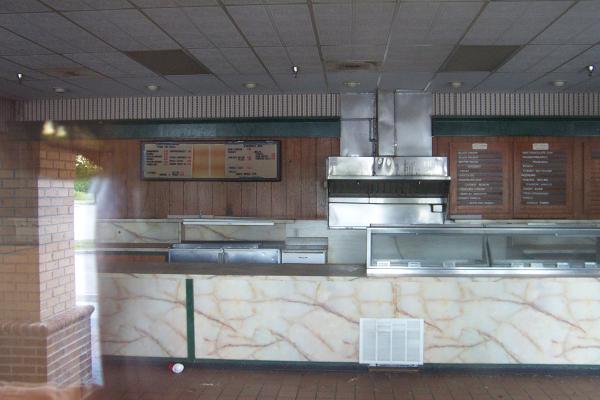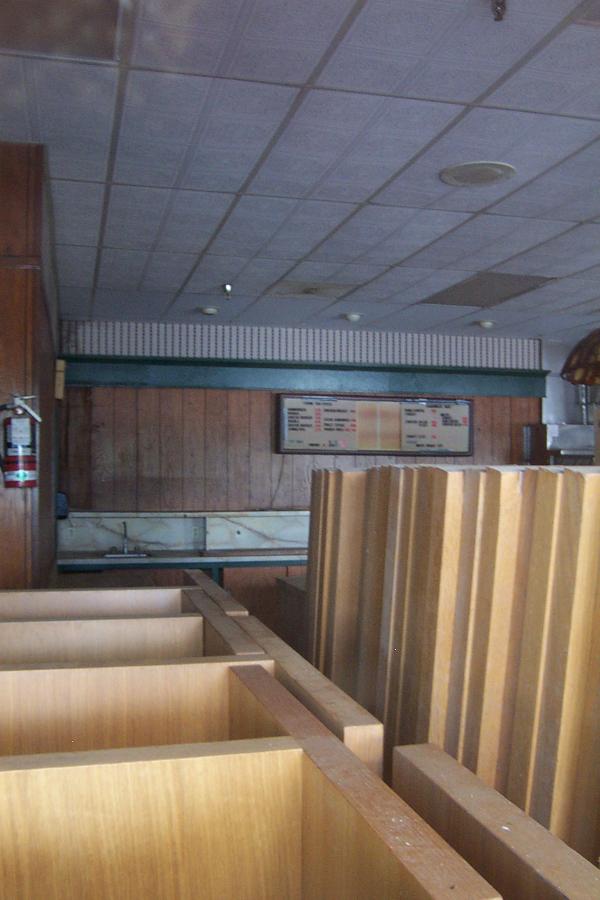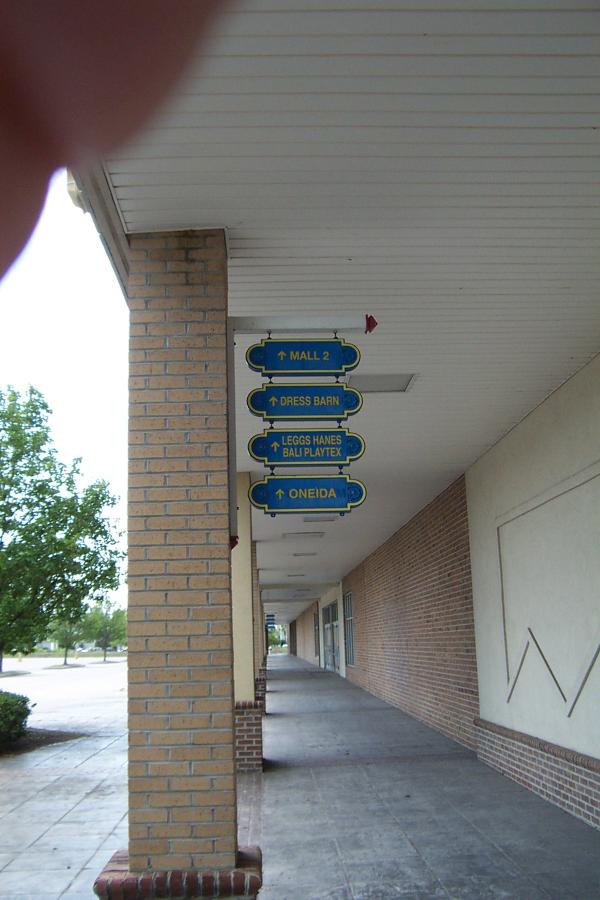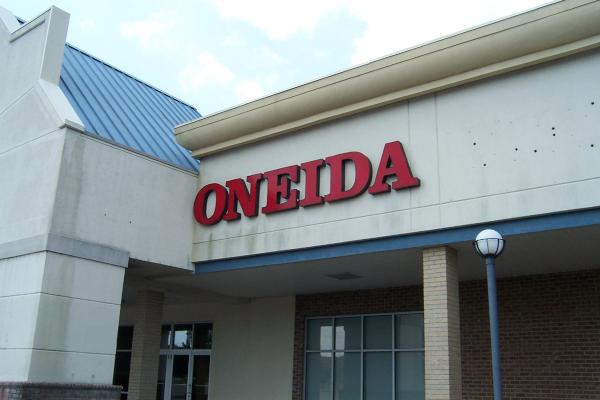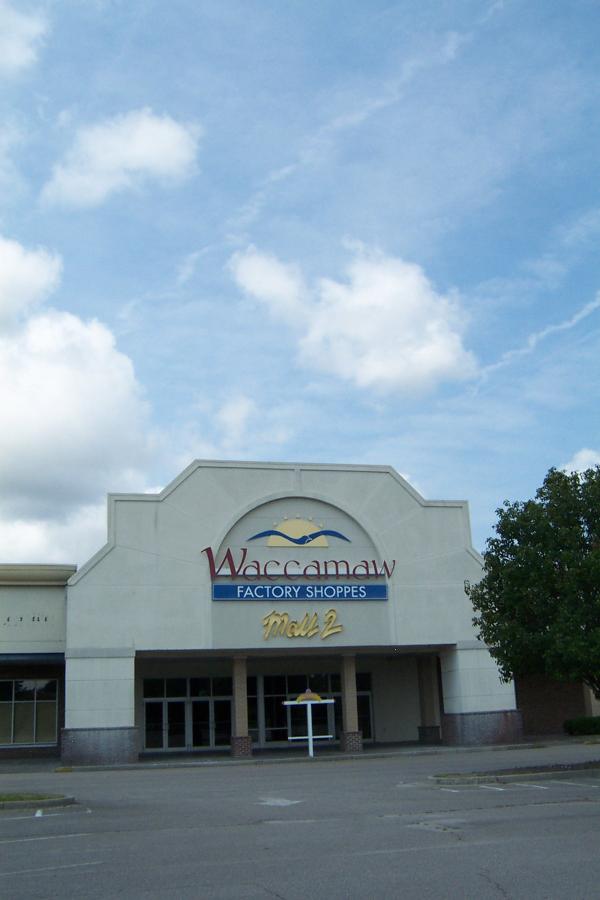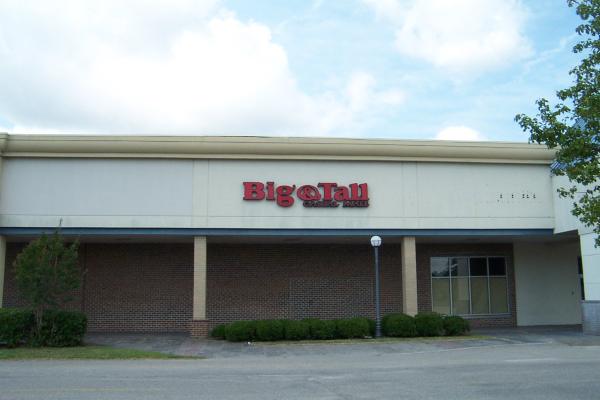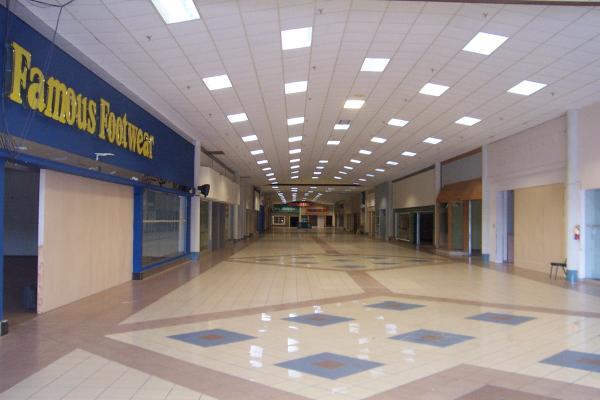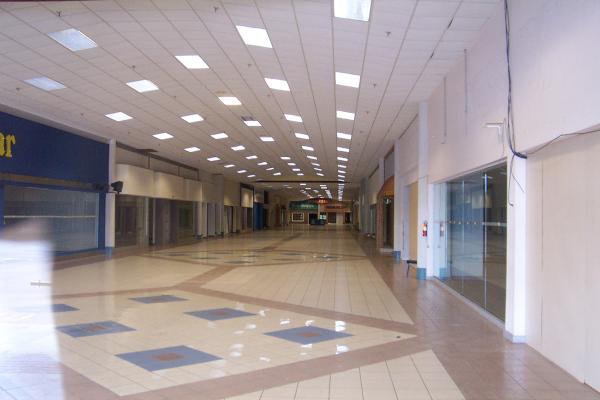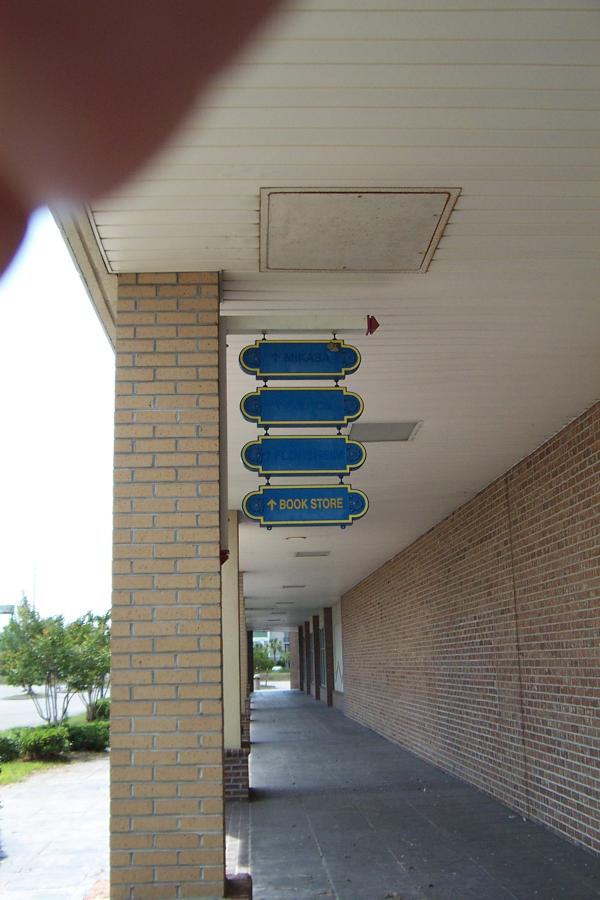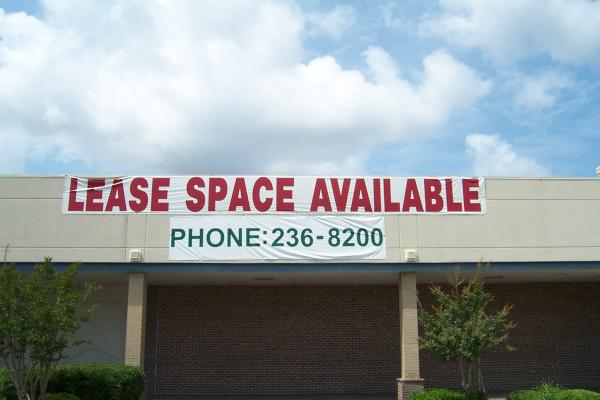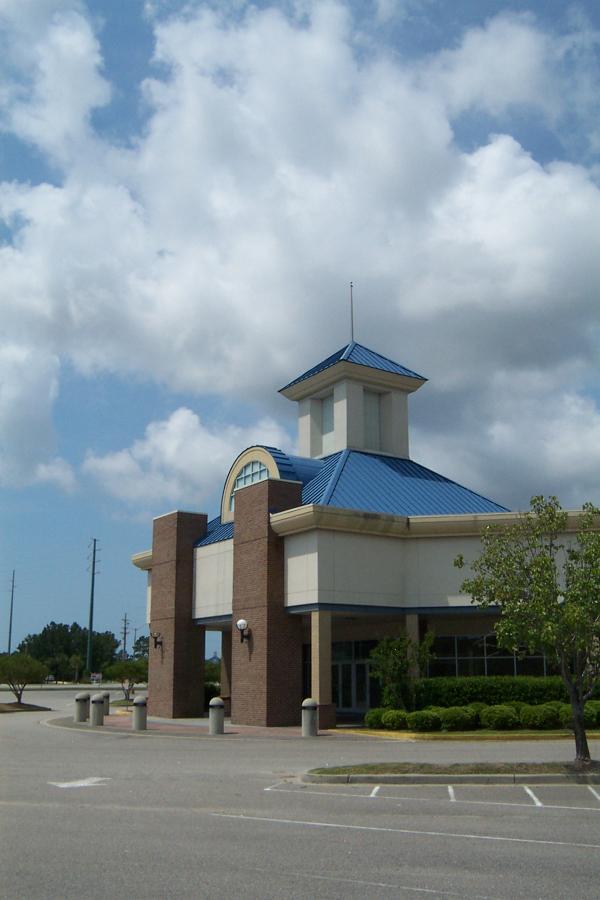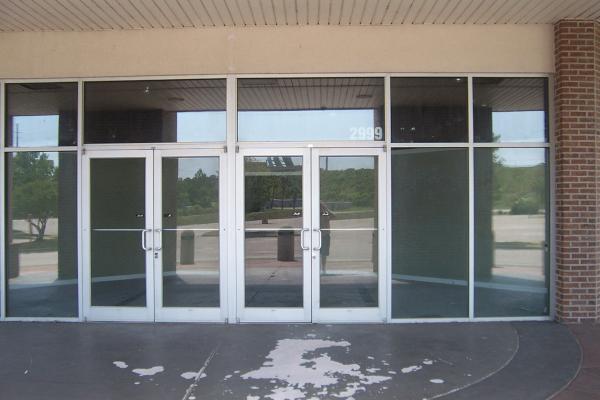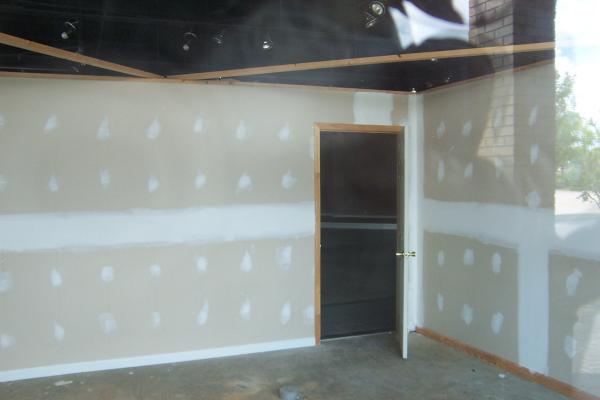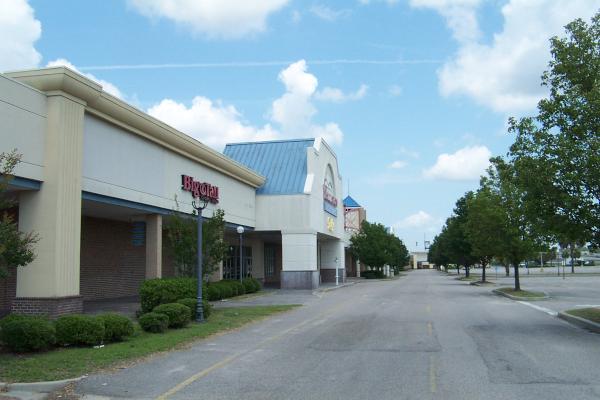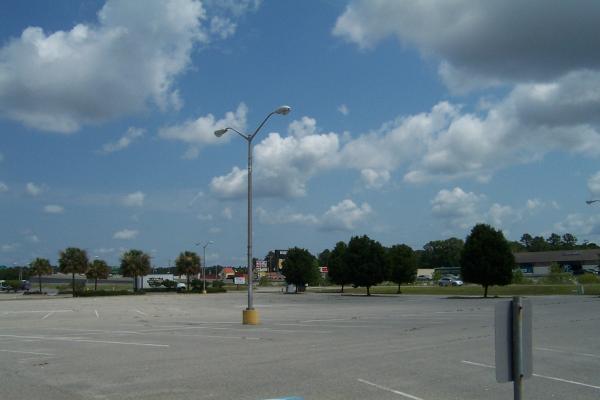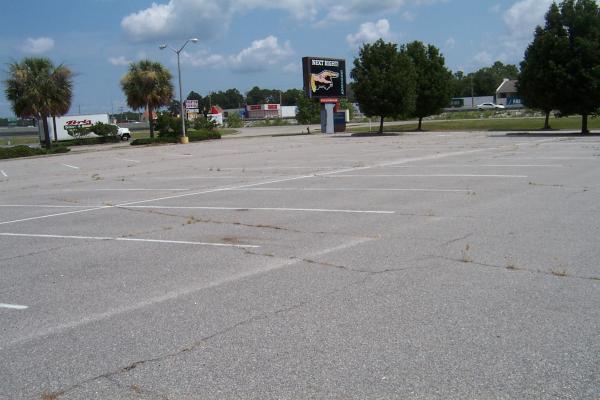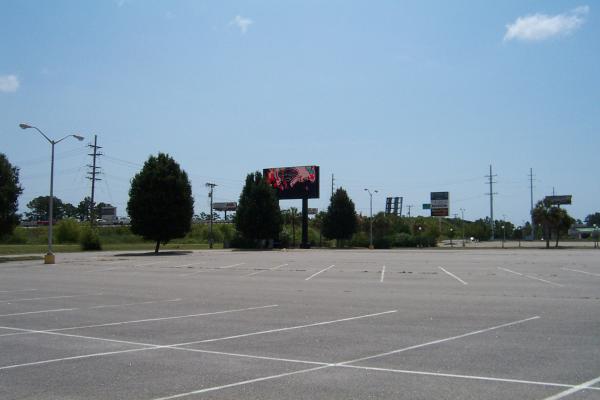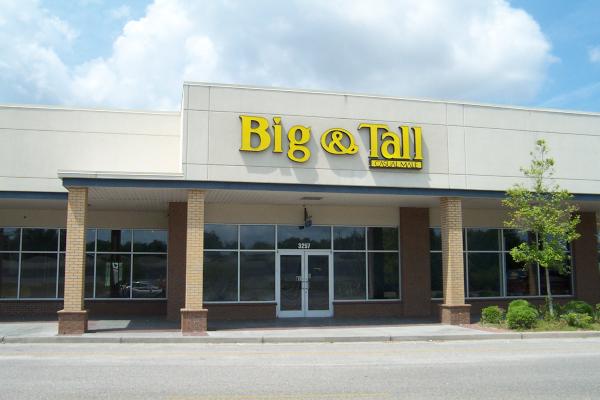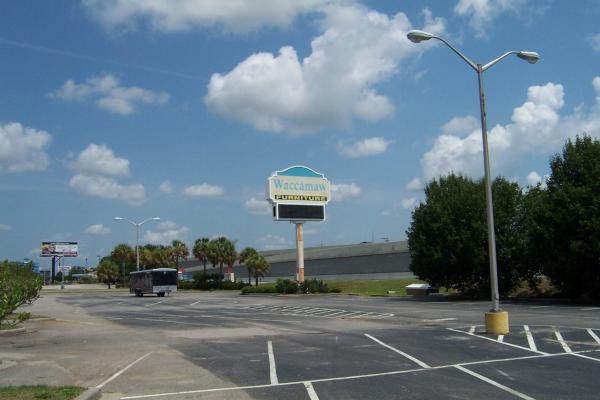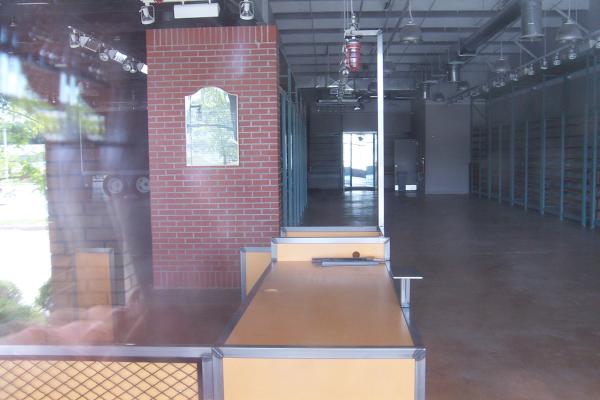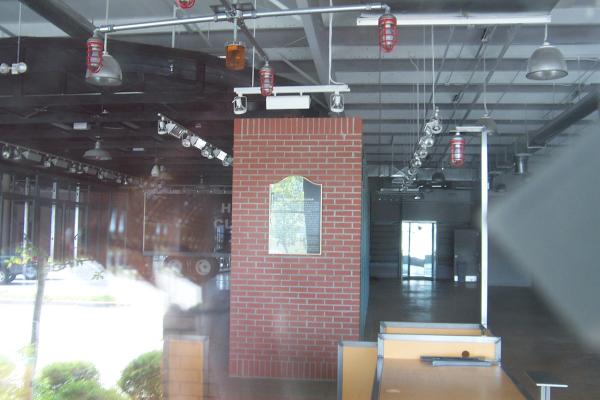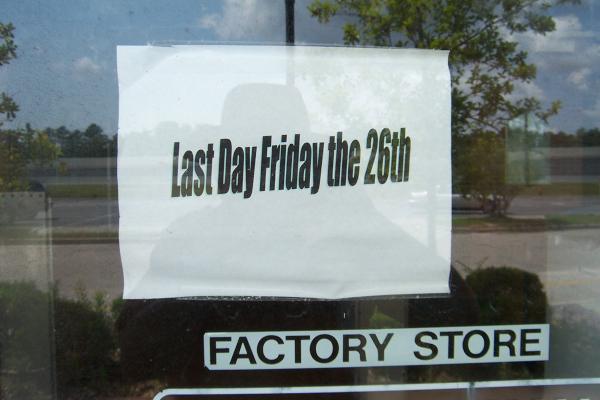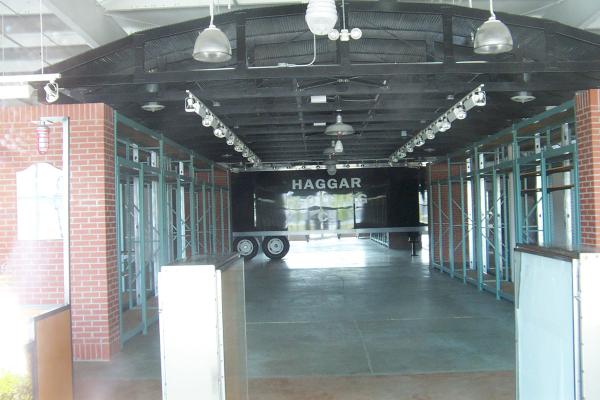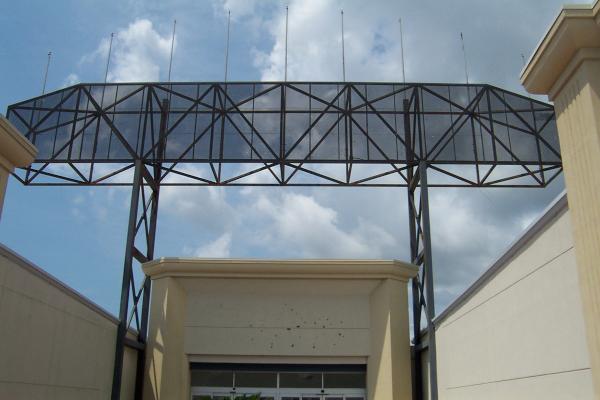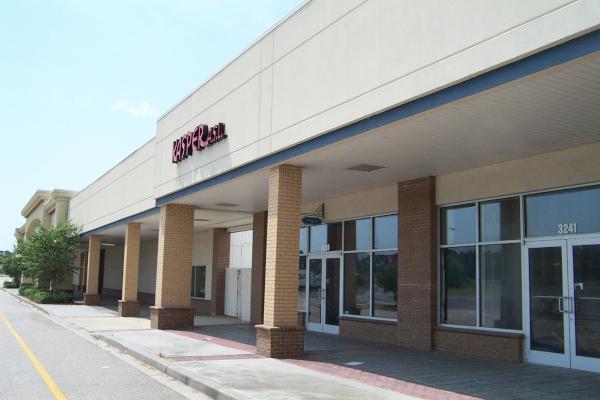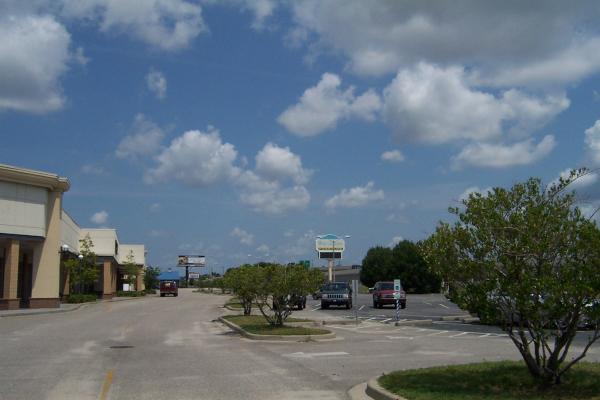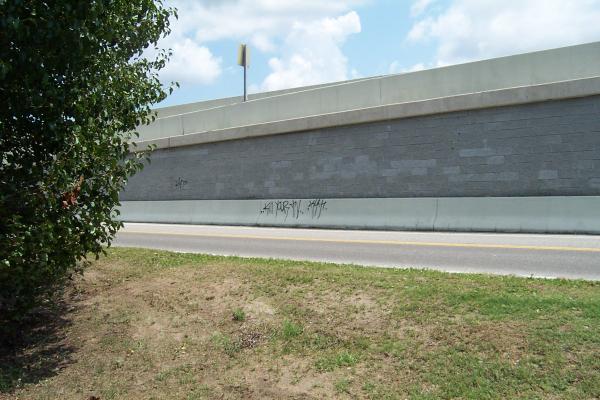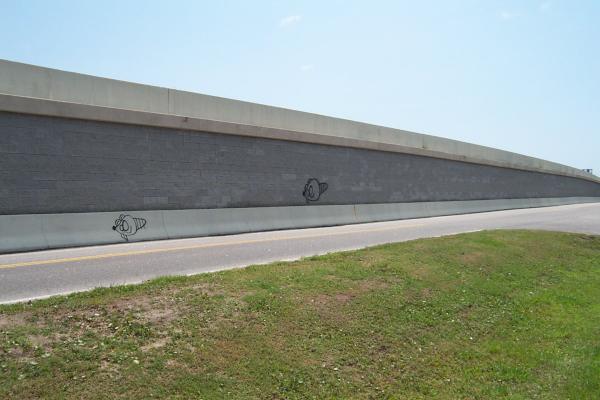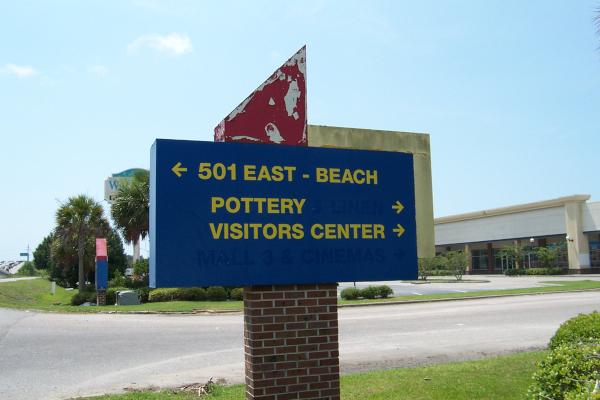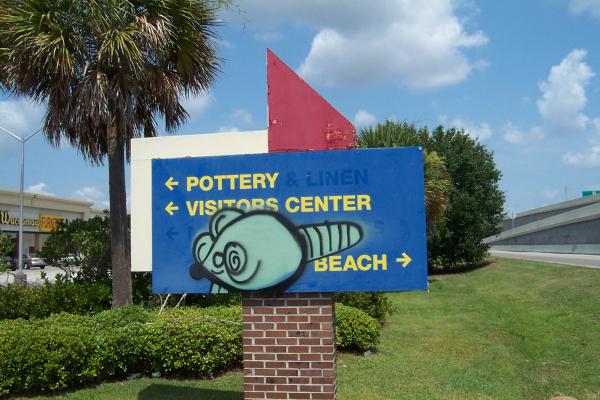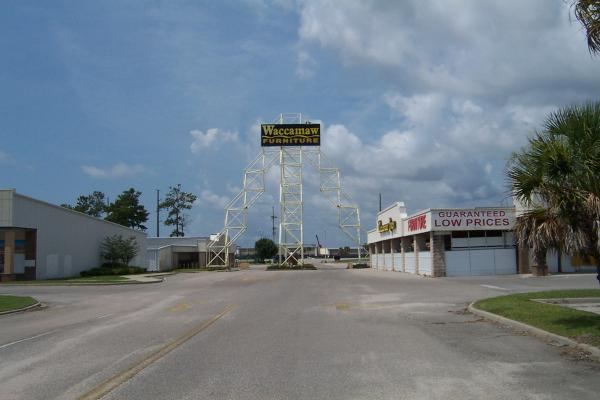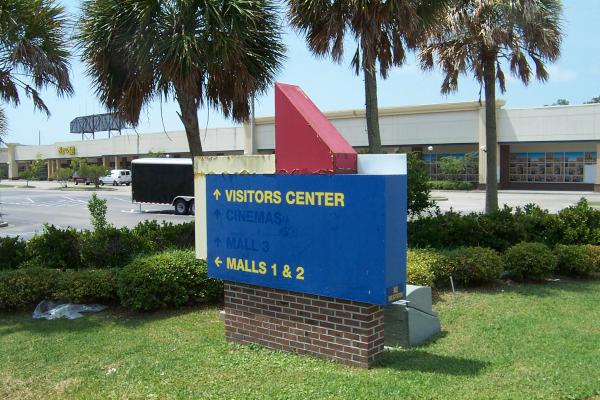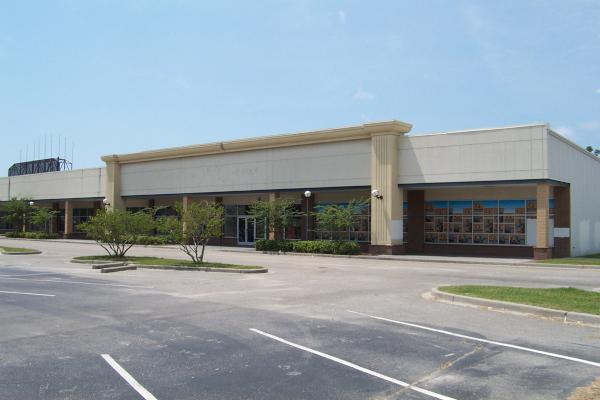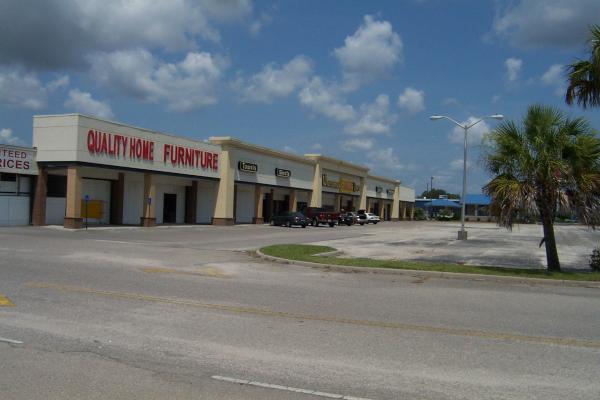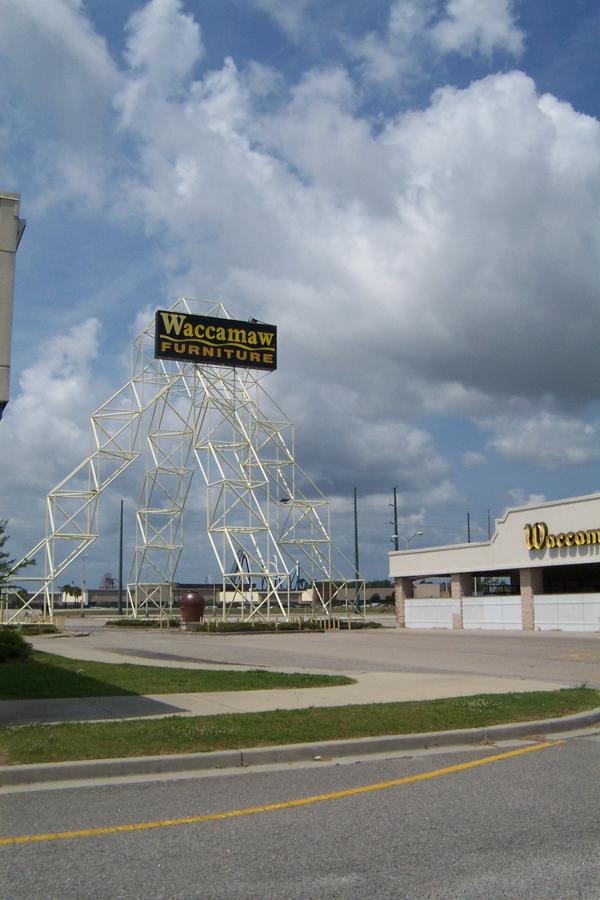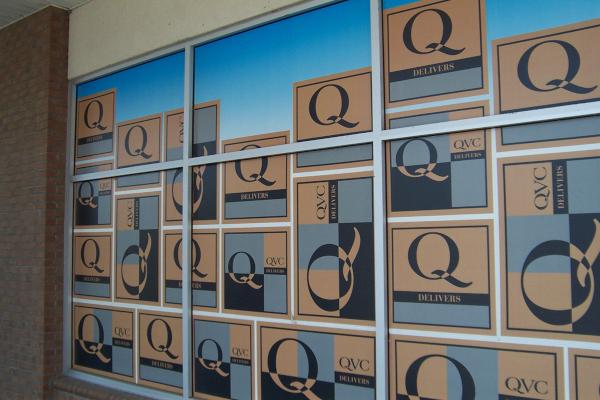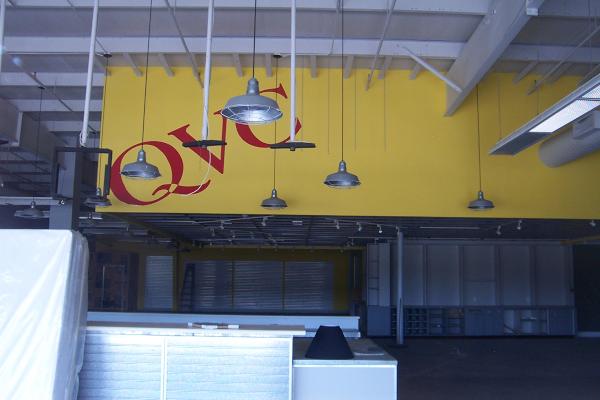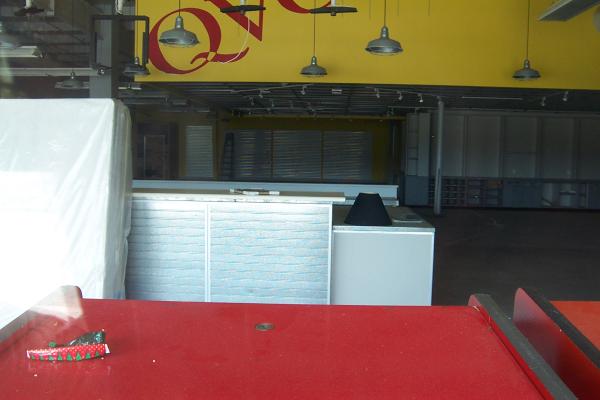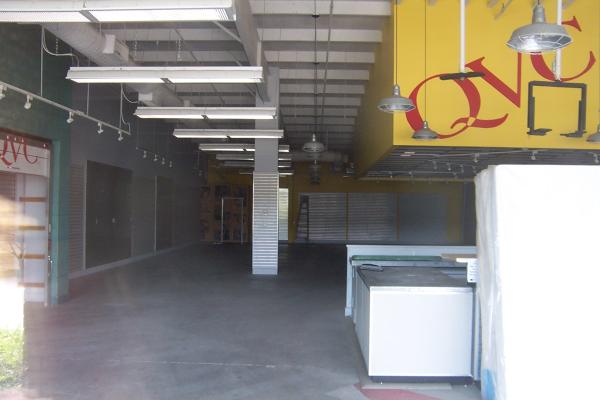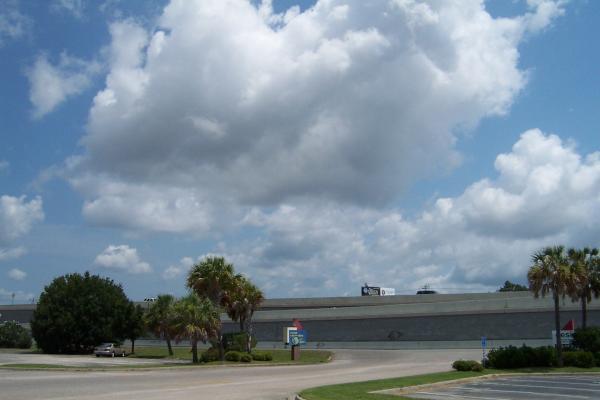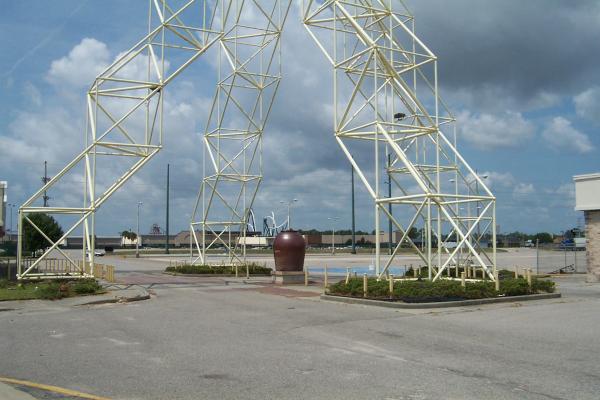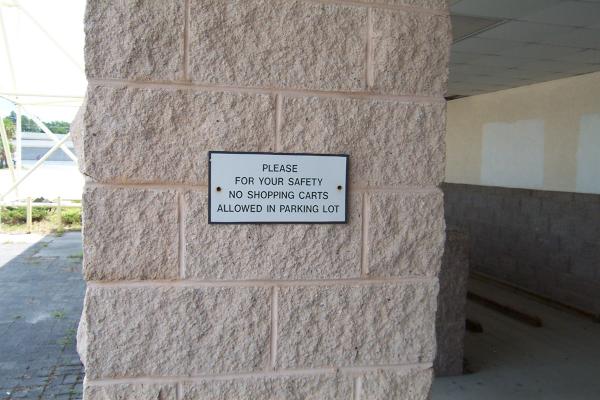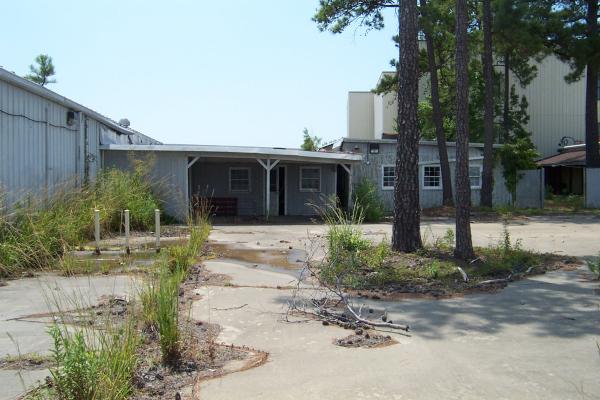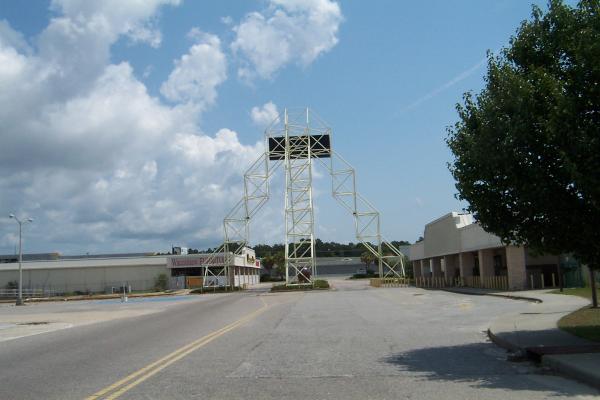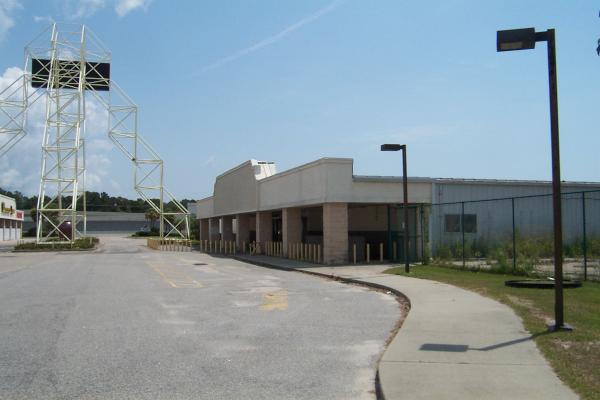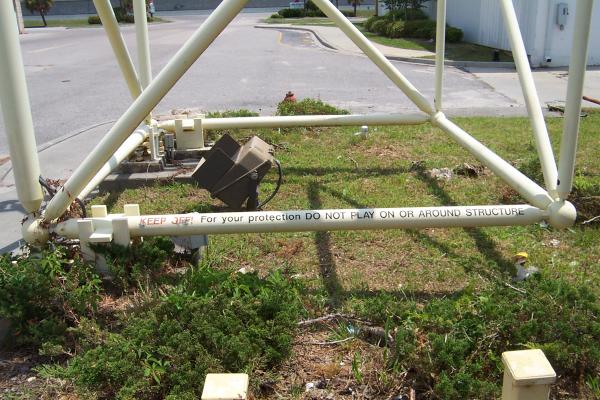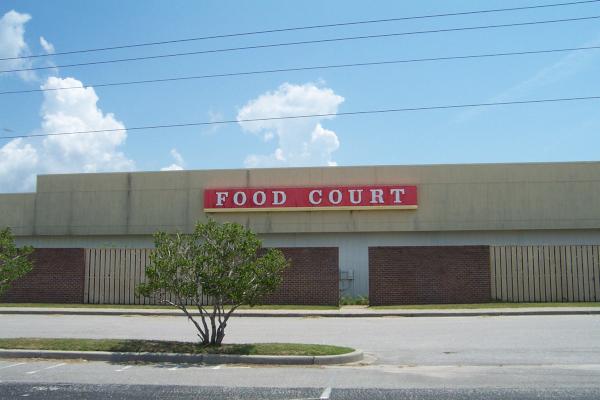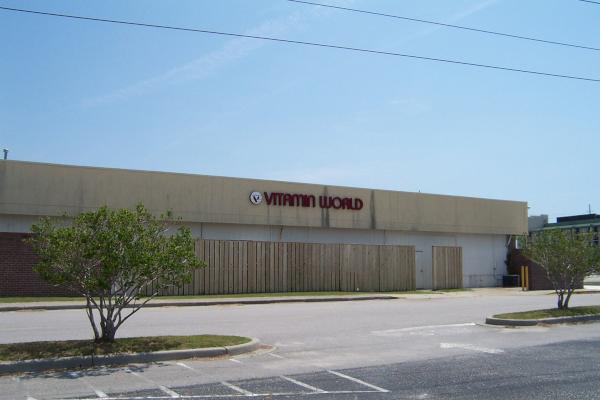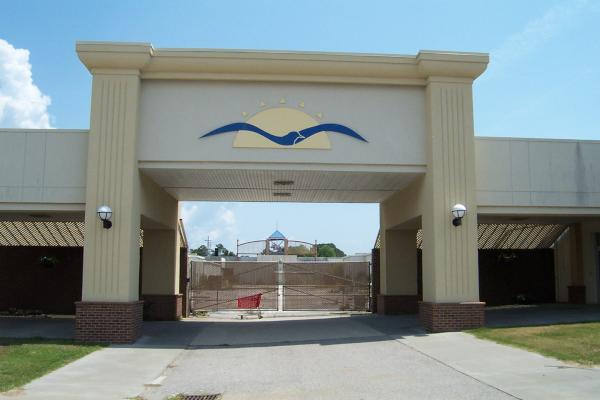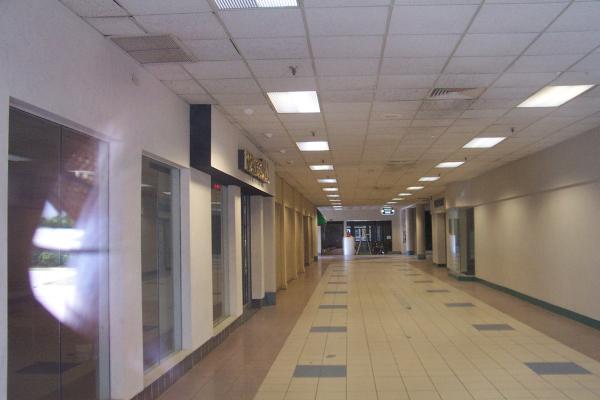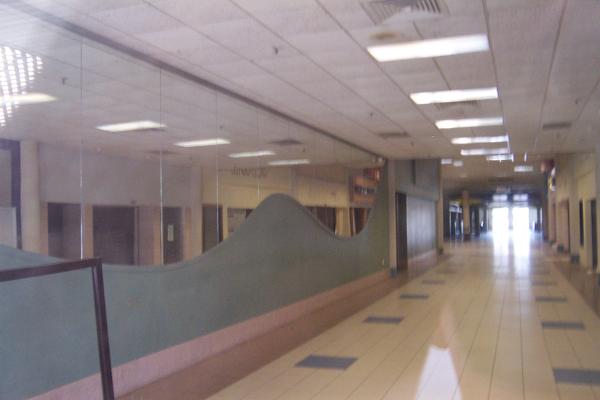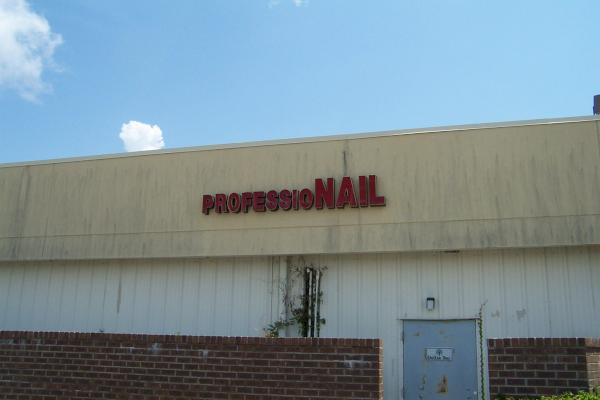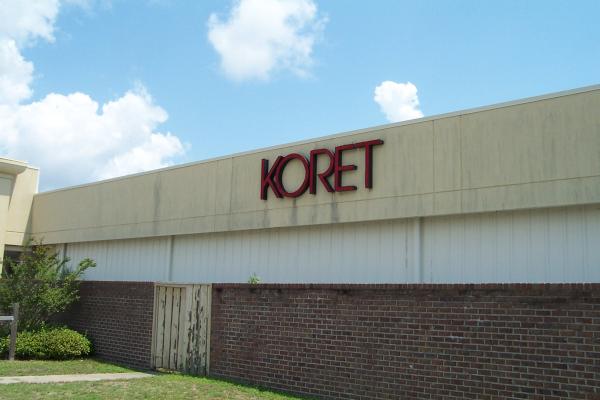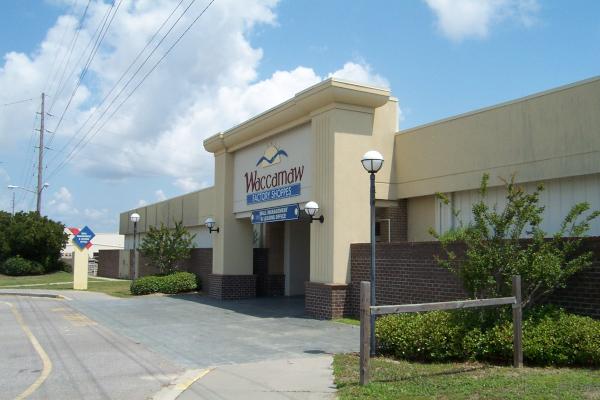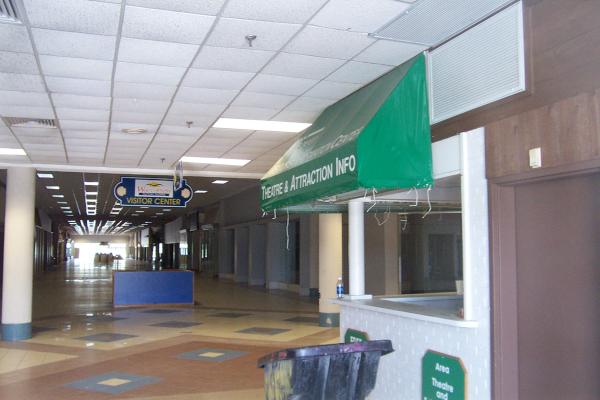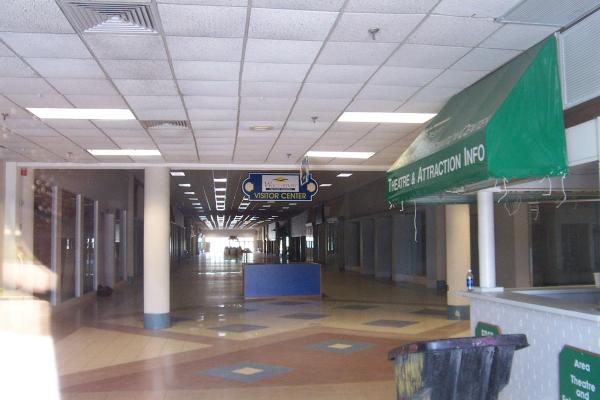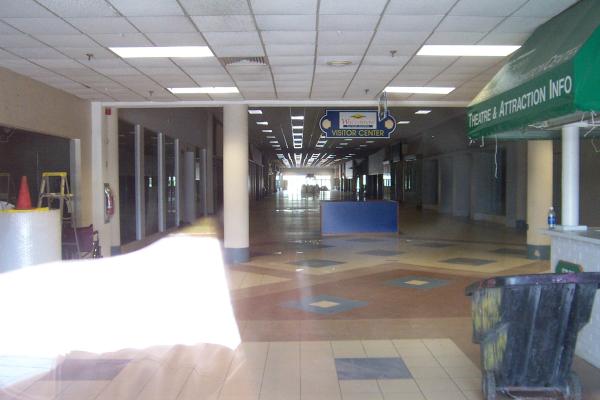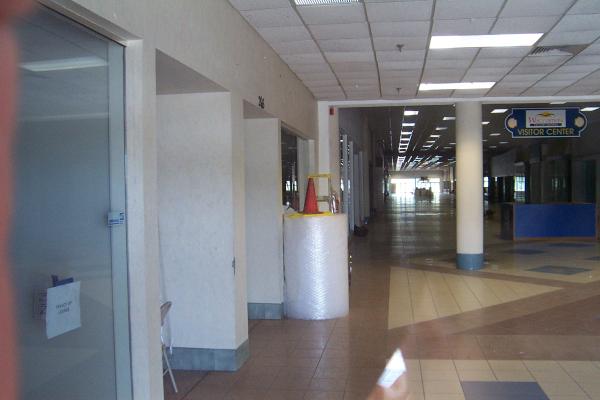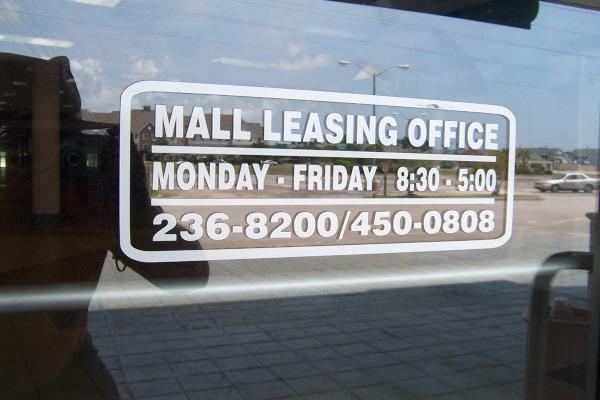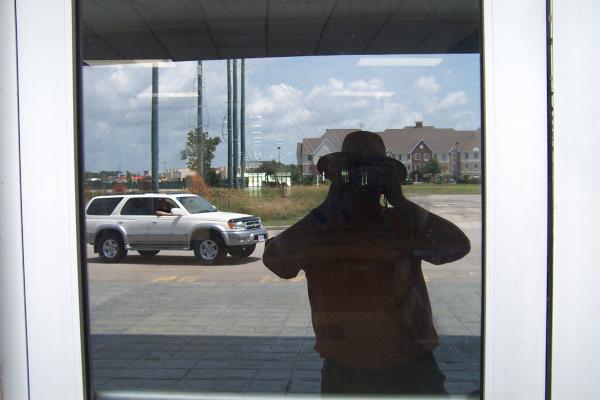 38 Responses to 'Waccamaw Pottery, US-501 at the Inland Waterway: 1990s'
Subscribe to comments with RSS or TrackBack to 'Waccamaw Pottery, US-501 at the Inland Waterway: 1990s'.
Leave a Reply