Archive for the 'Forest Drive' tag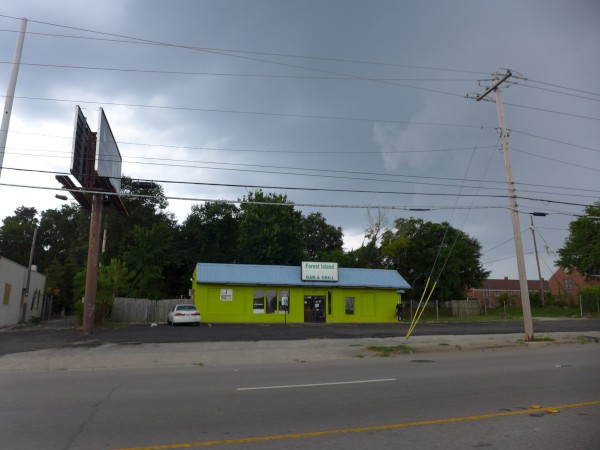 Fish & More opened in the old Blue Ocean Seafood Market location sometime in mid 2014. I thought I had some pictures of it in full operation, but so far have only found the "coming soon" pictures at the Blue Ocean closing.
At any rate, I noticed as I was driving down Forest Drive last weekend that the place is now Forest Island Bar & Grill.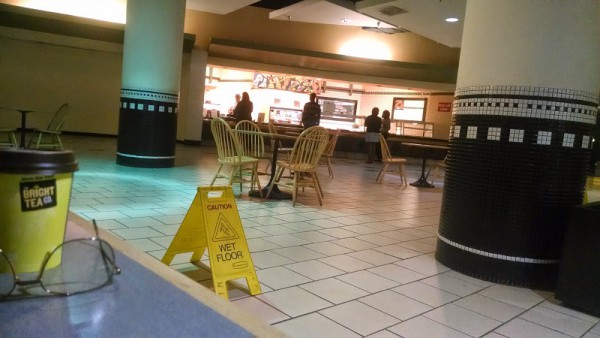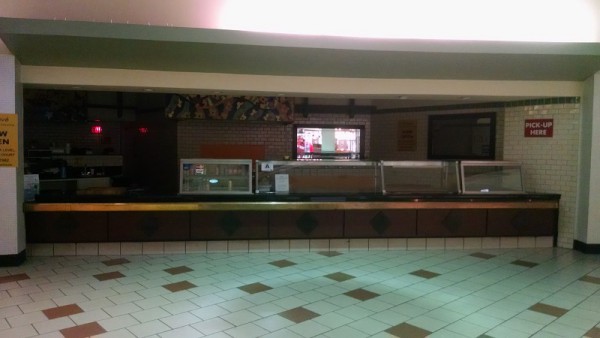 Today's post & pix come from commenter Mr. BO, who says
http://www.relevecafeandcatering.com/

I'm going to miss this one. They served breakfast and lunch. They
specialized in breakfast pastry and eclectic lunches. My favorite was
the Buffalo Chicken Quesadilla. Their burgers were pretty good but they
insisted on using fancy greens for their salads.

It was a Mom & Pop operation (A married couple with perhaps one more
hired help from time to time.) One of their parents took ill so they've
been closed for about a month then decided to pack up to another state
where the parent is located.

Picture # 1 is when they first opened up around a year ago. # 2 is them
closed.
I'll note that Releve's was in the old China Max slot in the food court.
(Hat tip, obviously, to Mr. BO)
Posted at 12:40 am in Uncategorized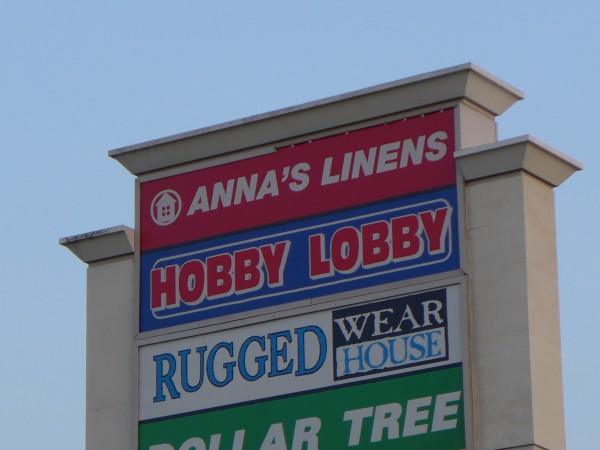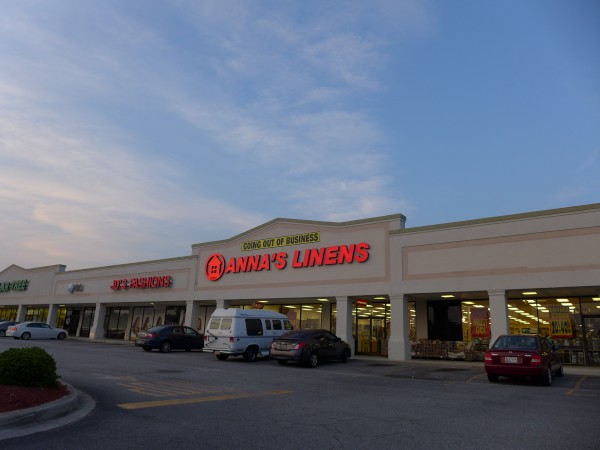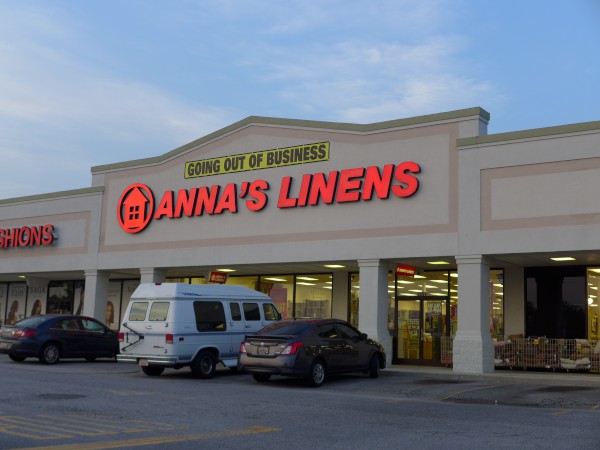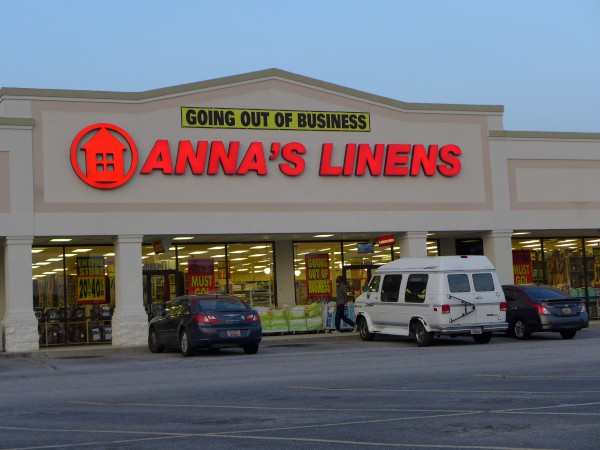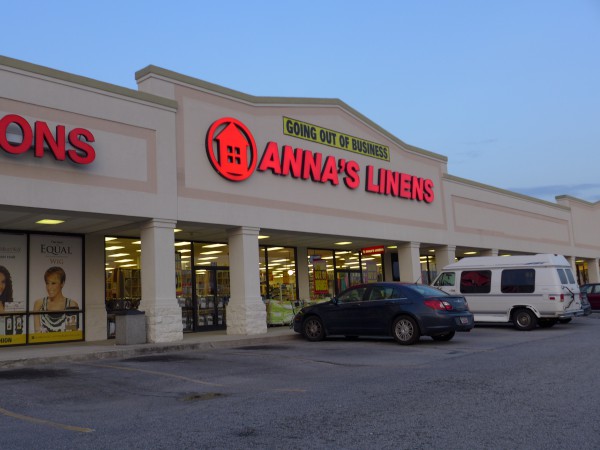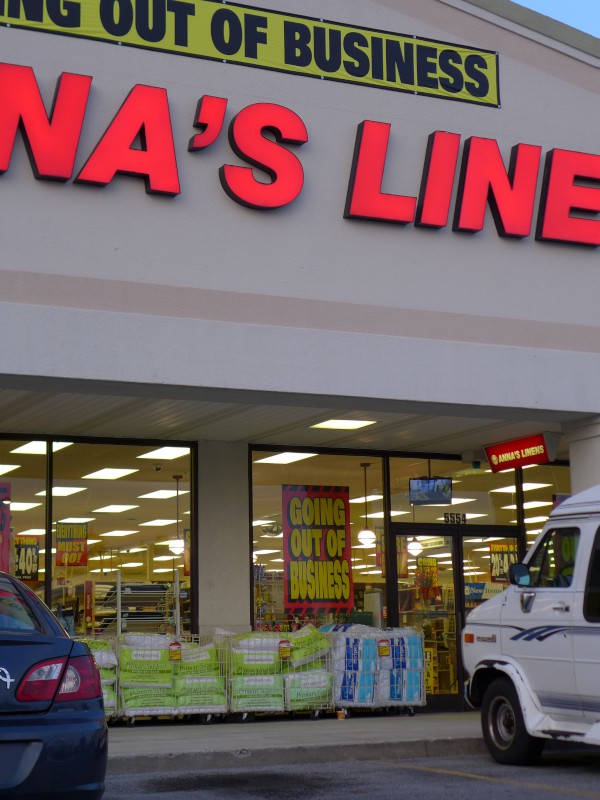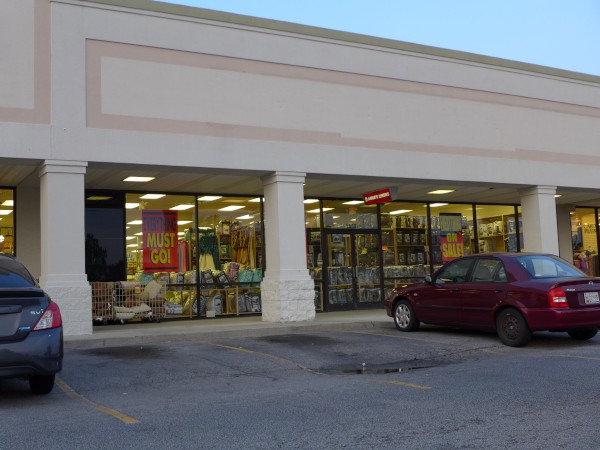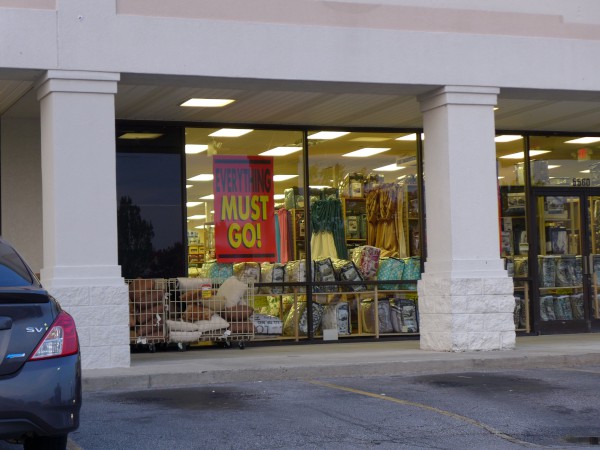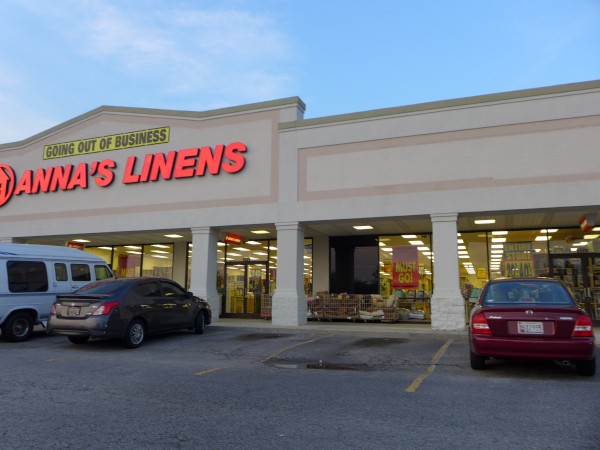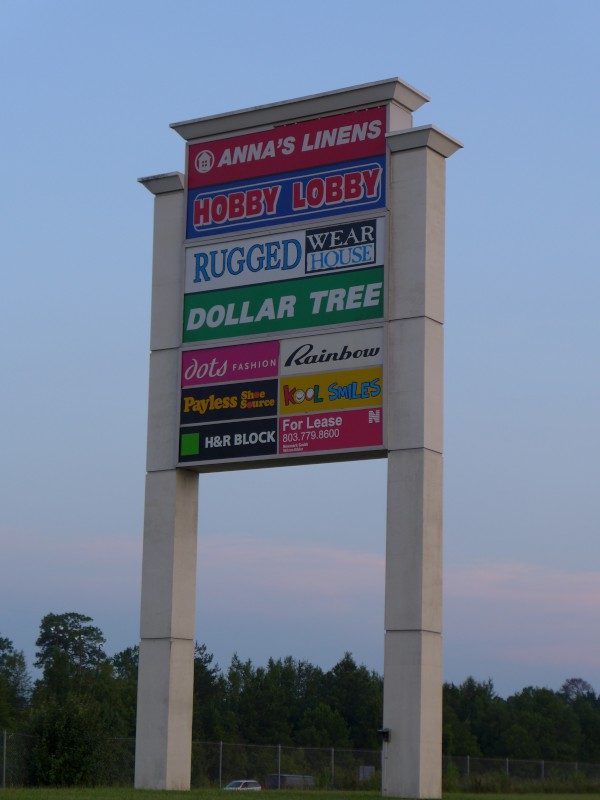 The standard-issue closing signs have gone up at Anna's Linens at East Forest Plaza. You know the ones -- we've seen them often enough here..
I'm not sure what the final date for this store will be, but as commenter Andrew noted, the whole chain is in Chapter 11 and liquidating:
"Over-expansion and excess inventory led to increased indebtedness and, ultimately, a default with the debtor's long-time lender, Union Bank," according to court documents.
(Hat tip to commenter Sidney)
Posted at 12:08 am in Uncategorized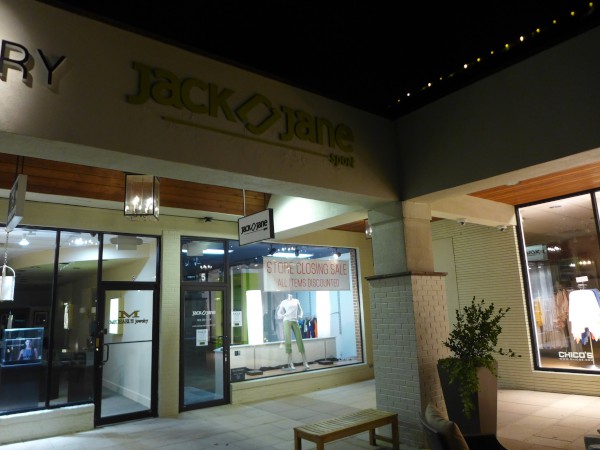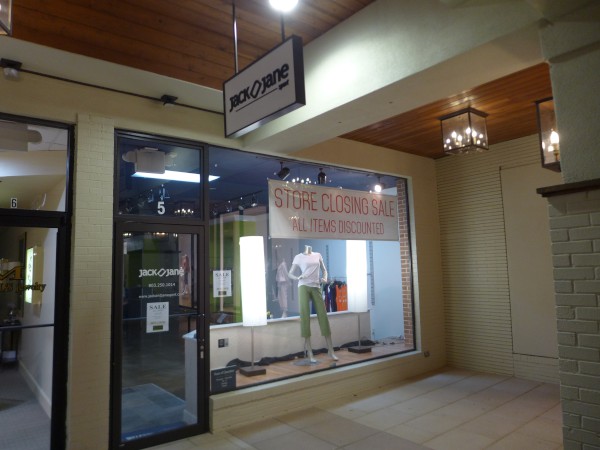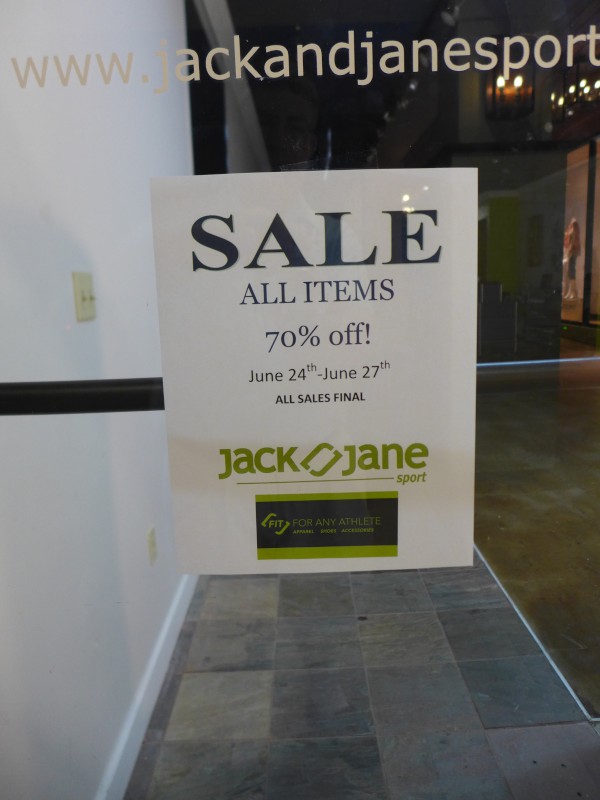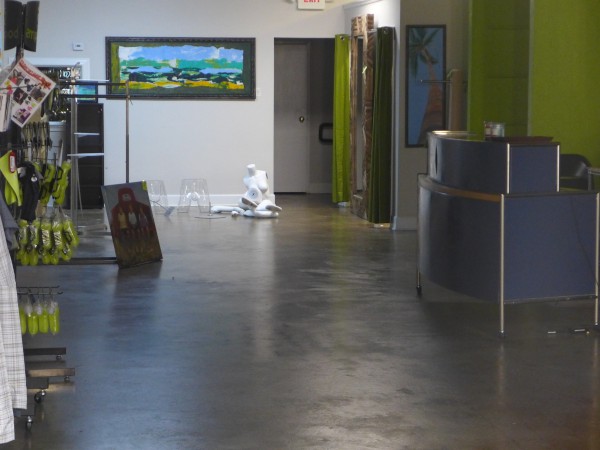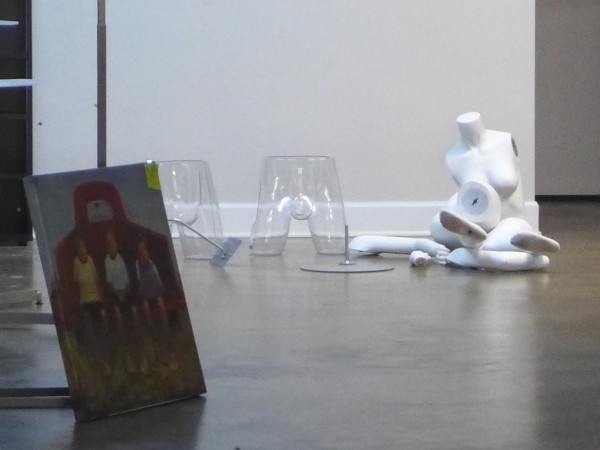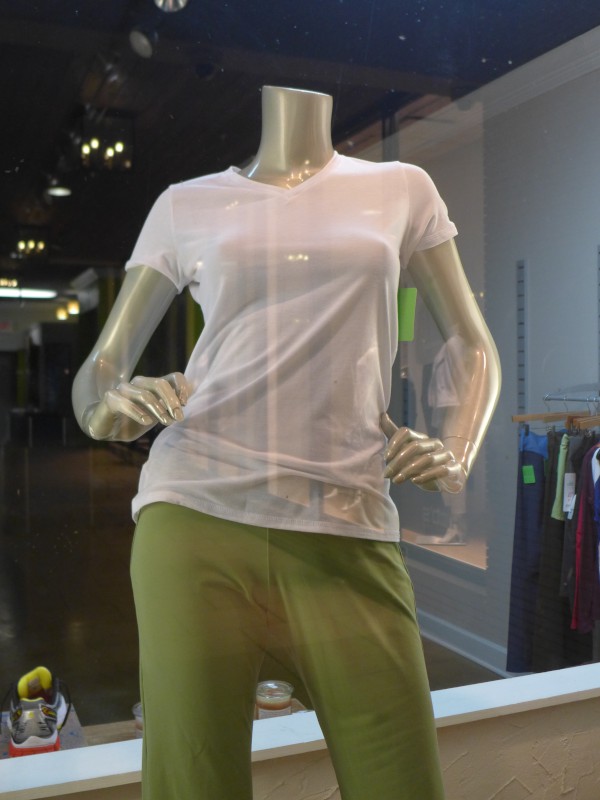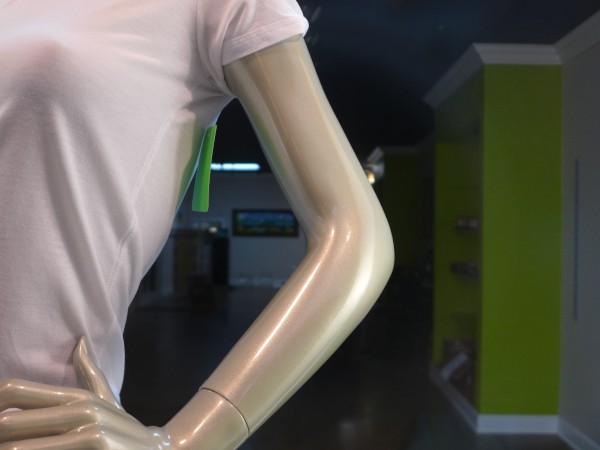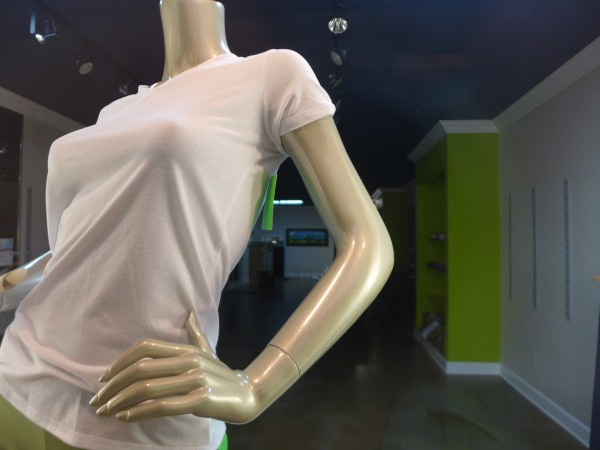 Commenter mamarose notes the upcoming closing of Jack and Jane Sport in Trenholm Plaza.
I have to admit that since I don't like clothes shopping and since nobody has ever mistaken me for someone who does sports, I couldn't place this storefront in my mind and had to drive around the plaza looking for it. In the event, it turns out to be in the suite formerly occupied by La Bag Lady which closed in 2012.
It appears to be chilly in there.
(Hat tip to commenter mamarose)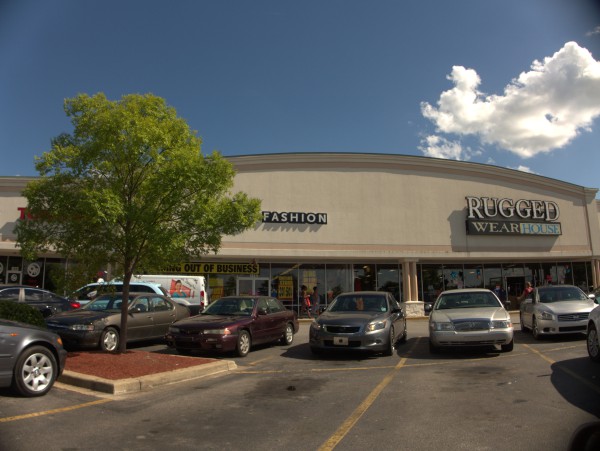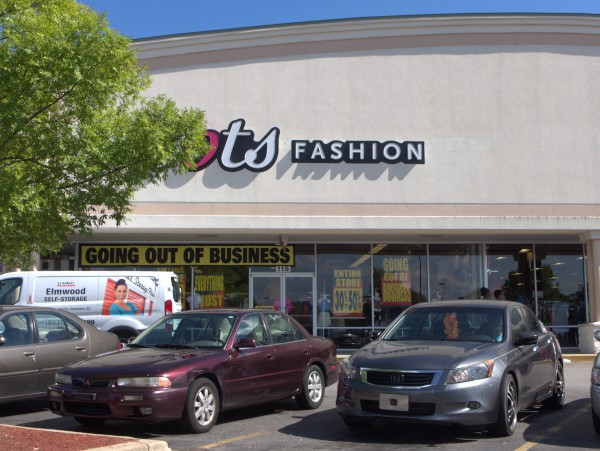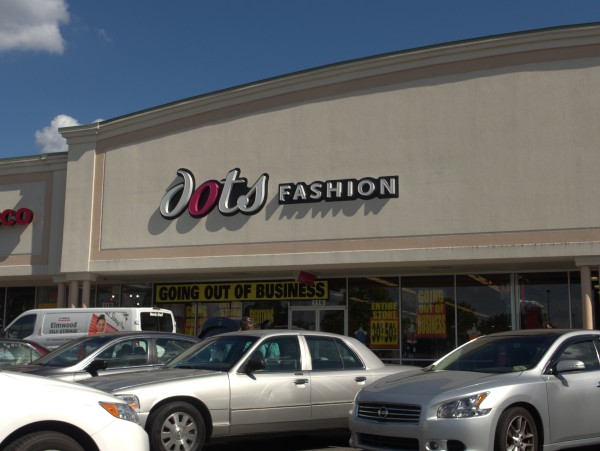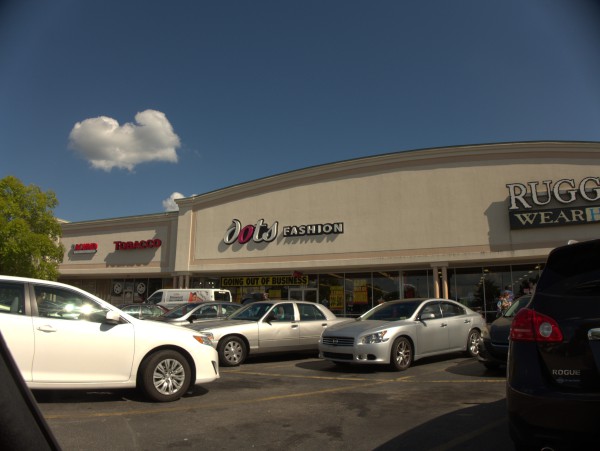 Well, these aren't very good pix, but Dots Fashions in East Forest Plaza is going out of business.
The Wall Street Journal says the parent chain Simply Fashion filed for Chapter 11 in April 2015, and for Dots this was sort of a frying-pan/fire situation:

Going-out-of-business sales will also take place at Dots-branded stores. As Bankruptcy Beat readers may recall, Dots fell into bankruptcy last year and shut down. But a new owner—the same one who owns Simply Fashion—bought the Dots name for less than $350,000 and reopened some stores. In the end, the revival was short-lived.
(Hat tip to commenter Sidney)
Posted at 2:59 am in Uncategorized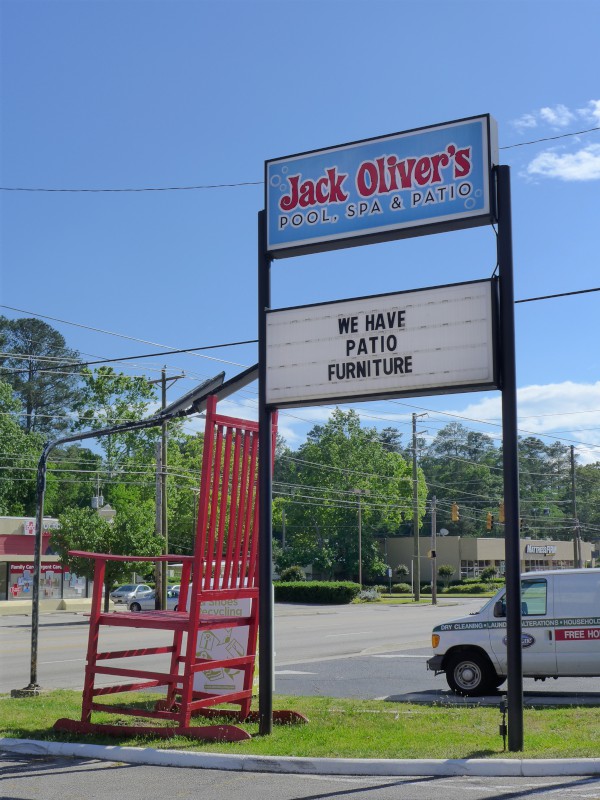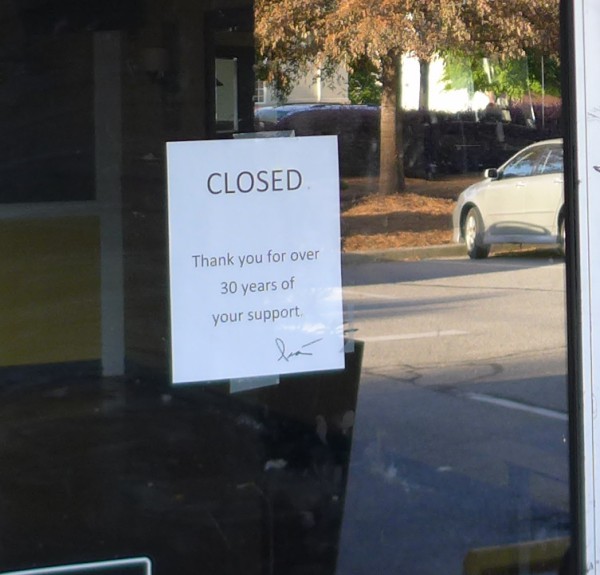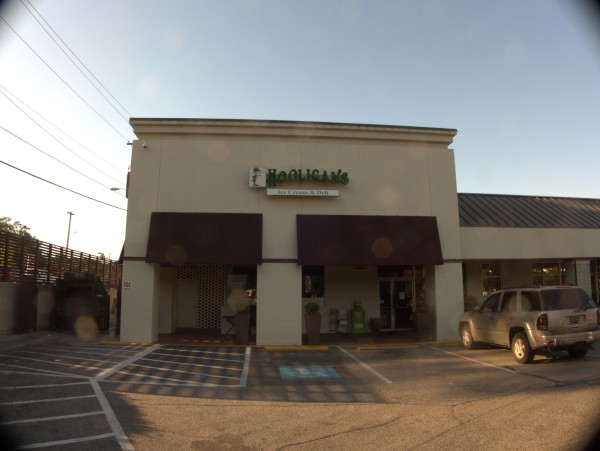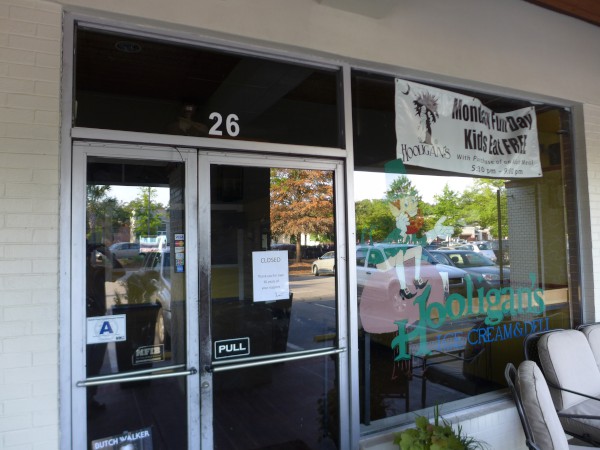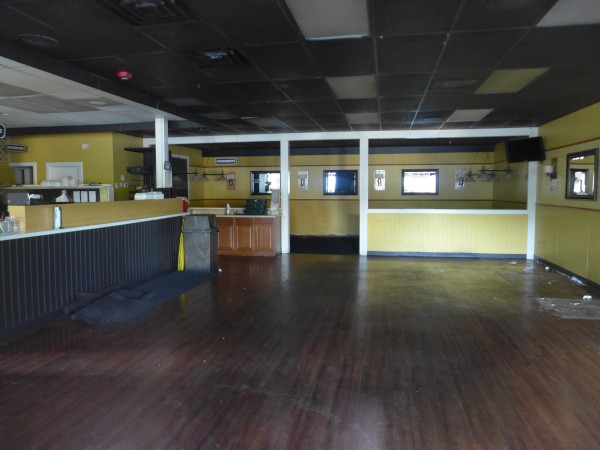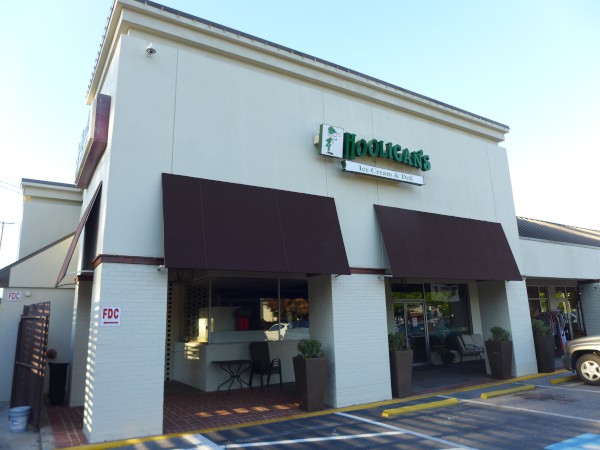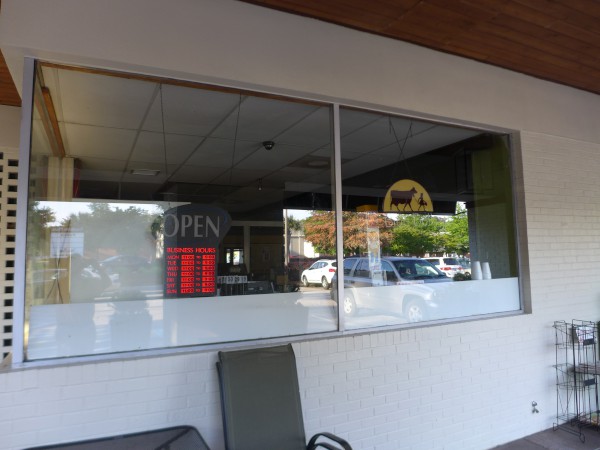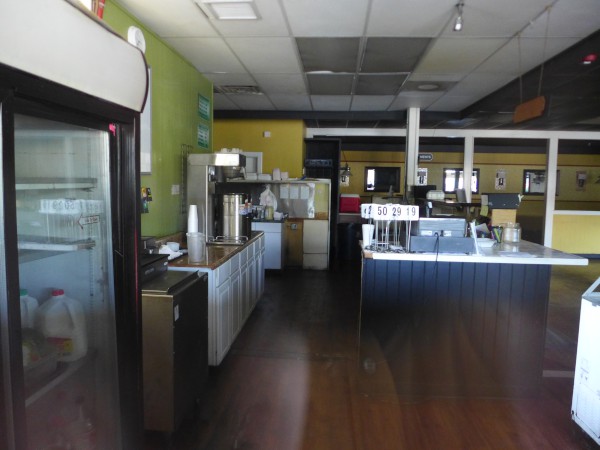 Well, I was sorry to see this. Hooligan's has been a long-time presence at Trenholm Plaza, and has continued the ice cream tradition that started in that location with Edisto Farms Dairy.
I didn't go to Hooligan's that often, but they were dependable, and had excellent ice (the chewy kind) for the drinks. At one time, when my eldest niece was in her terrible twos, Hooligan's was the only place my sister could take her out as it was kid friendly, and cranky-kid friendly.
(Hat tip to commenter mamarose)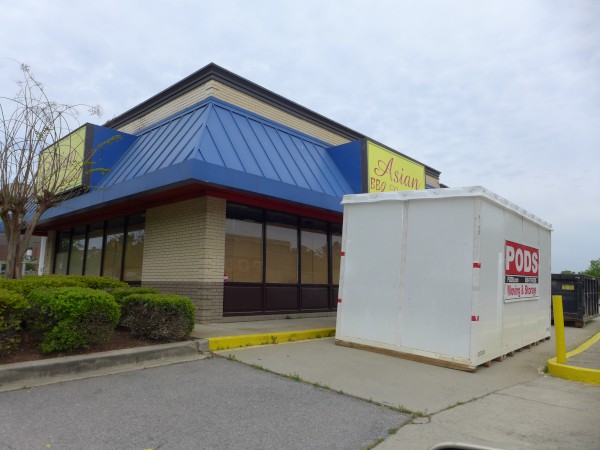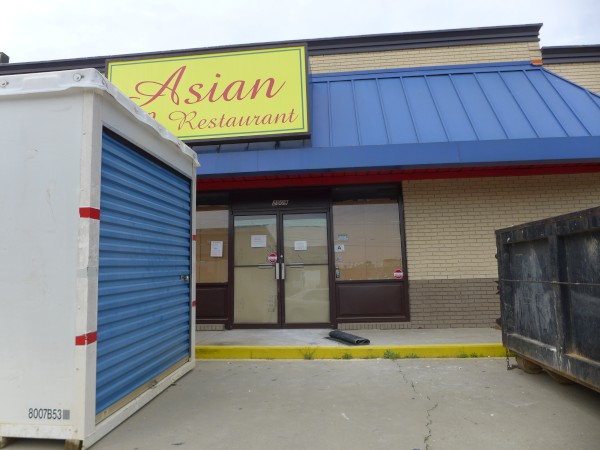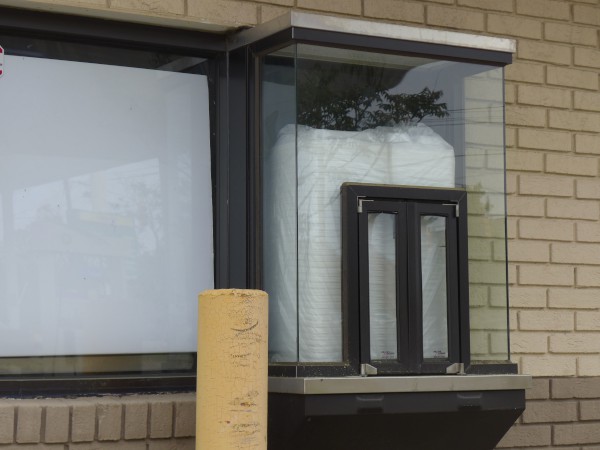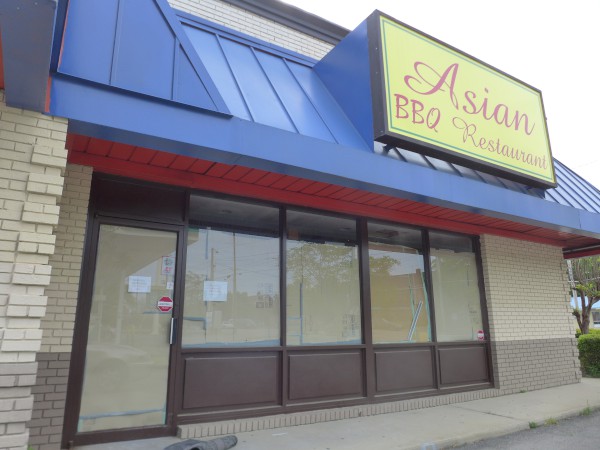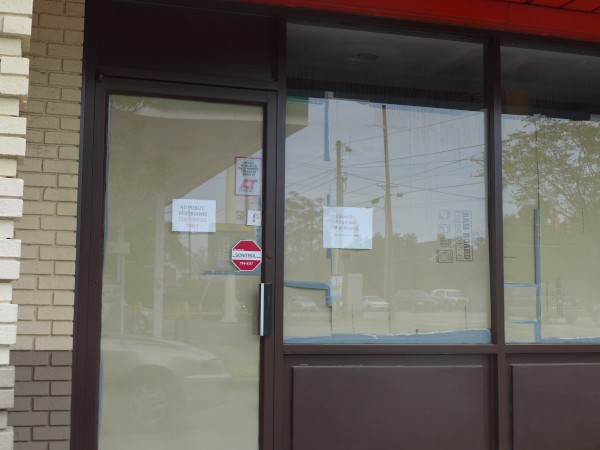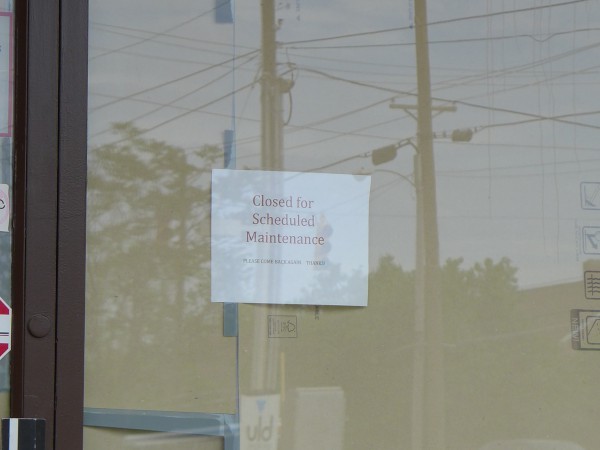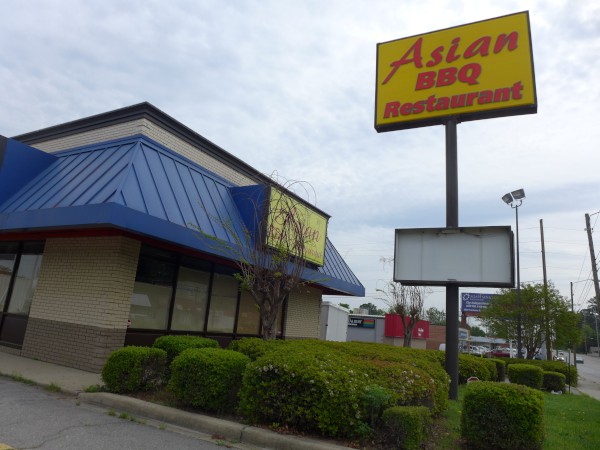 This follow-on operation to Bojangles seems to be undergoing some sort of remodeling, which is a little odd since I think a lot of work was done after Bojangles moved out.
Posted at 12:18 am in Uncategorized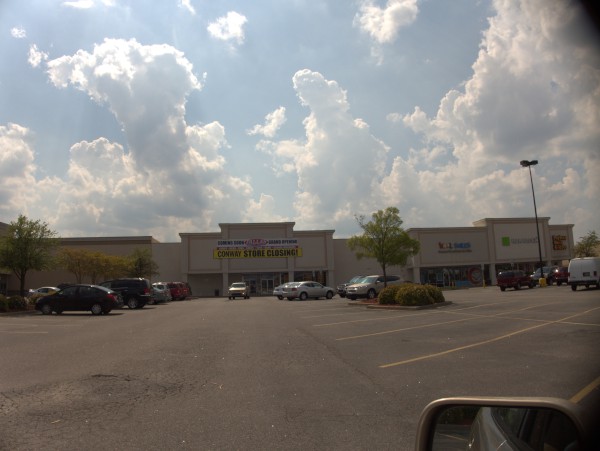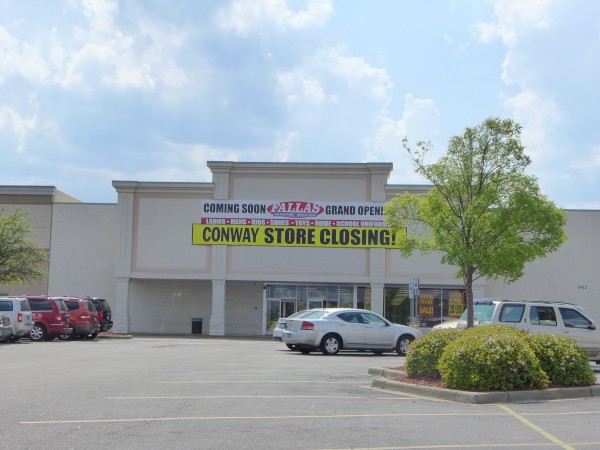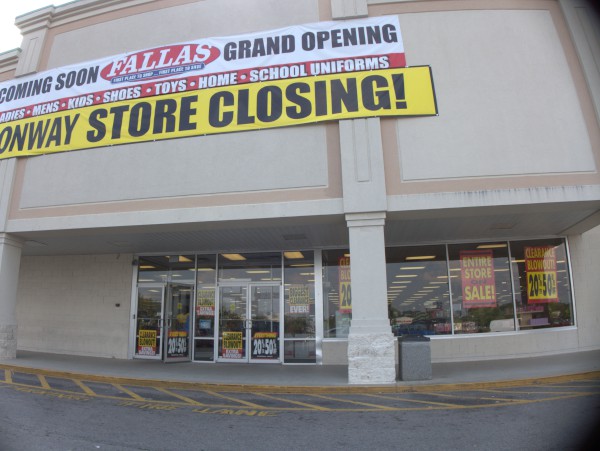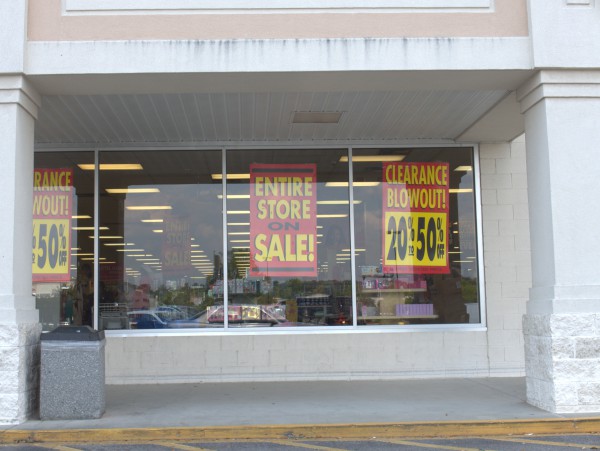 It appears that this may not be so much a closing as a re-branding. Conway Stores was acquired by National Stores in 2014, and National Stores operates the Fallas chain, which explains why the next store is already marqueed while the current store still has the property..
(Hat tip to commenter Sidney)
UPDATE 8 June 2015 -- Fallas is open: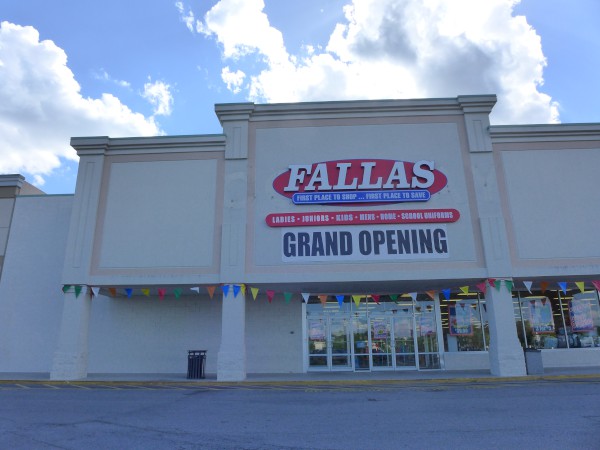 Posted at 12:24 am in Uncategorized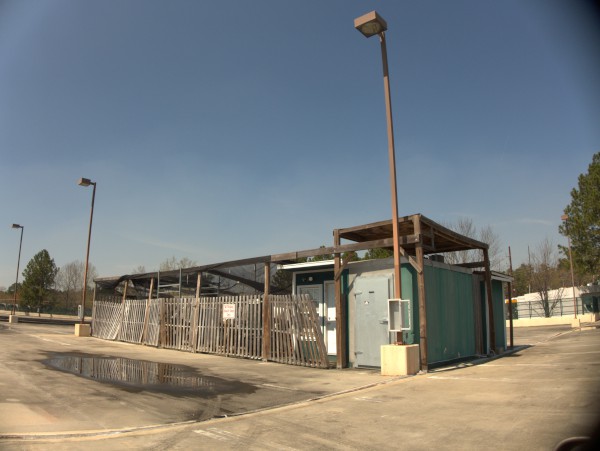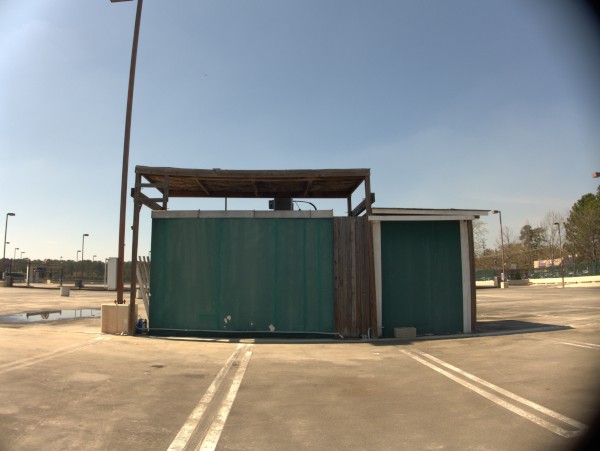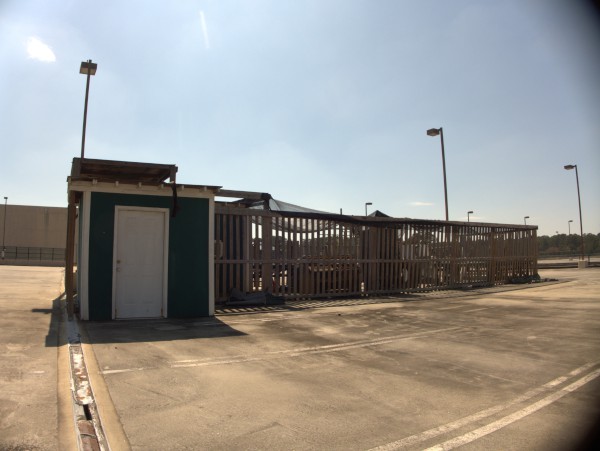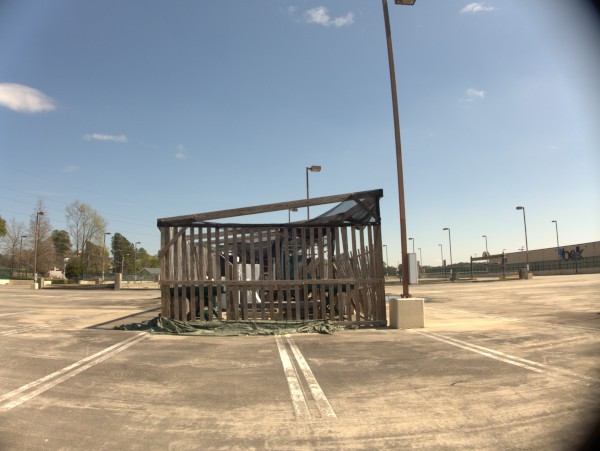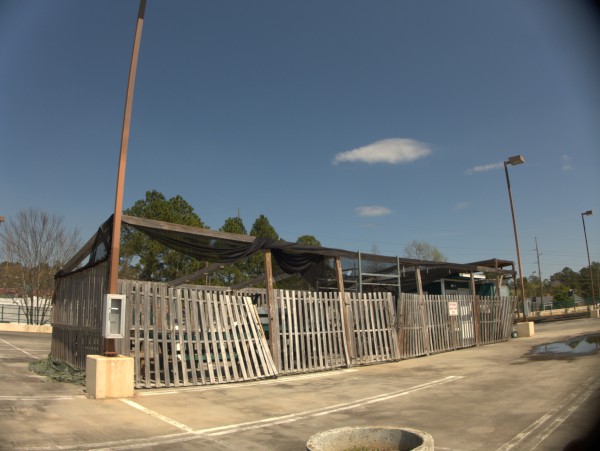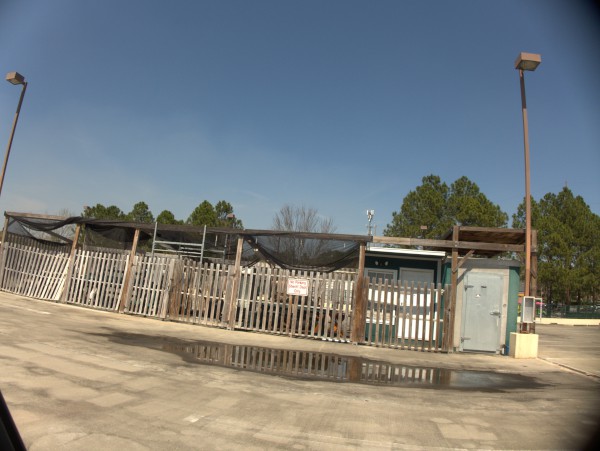 Given that we are several days into Spring at this point, I think it is safe to say that the rooftop garden shop at Richland Mall is not just closed for the season, but is apparently closed for good.
Forest Acres still has several sites for garden supplies including the Ace Hardware nearby in the old Ritz building and the garden shop in the old First Citizen's bank at Forest Lake Shopping Center.