Posted at 12:30 am in Uncategorized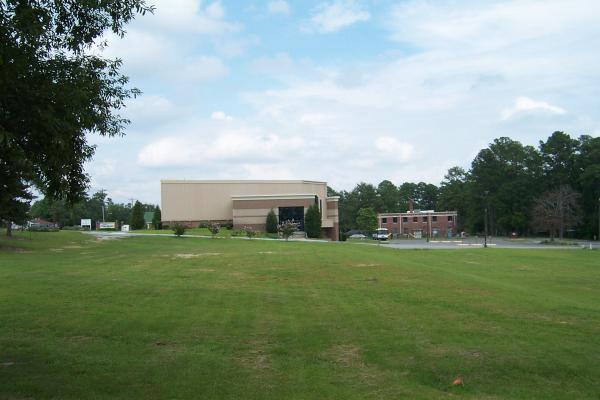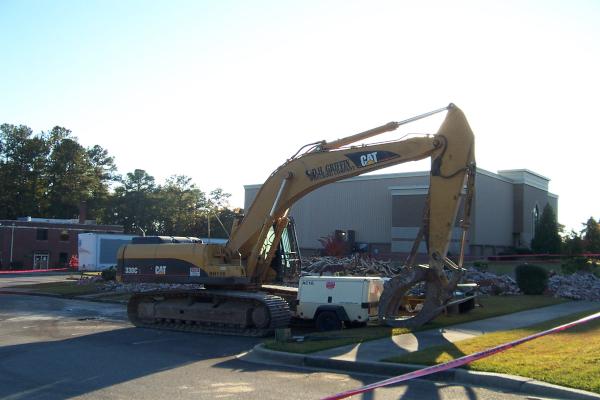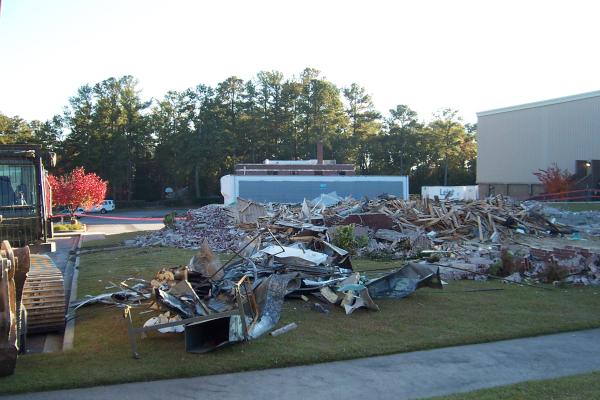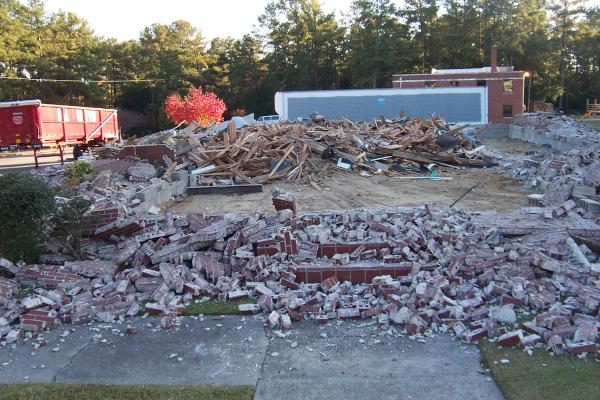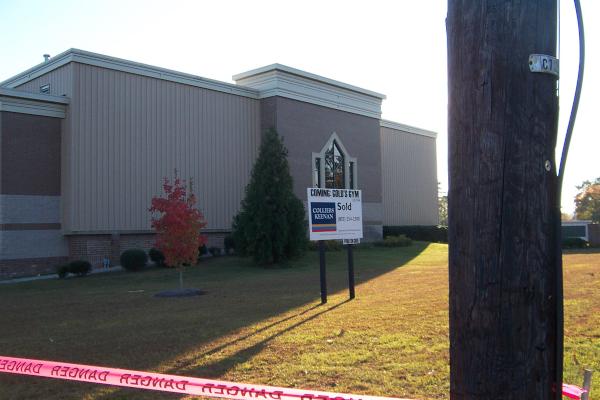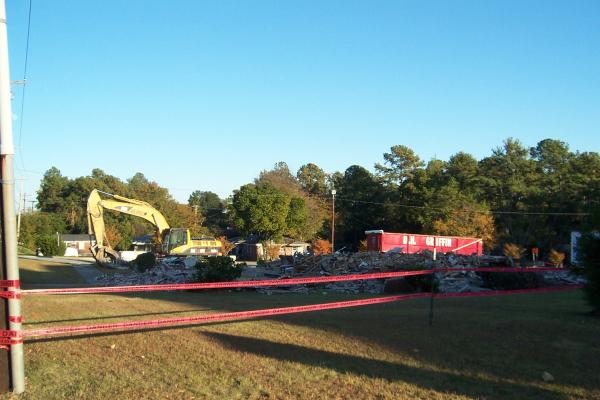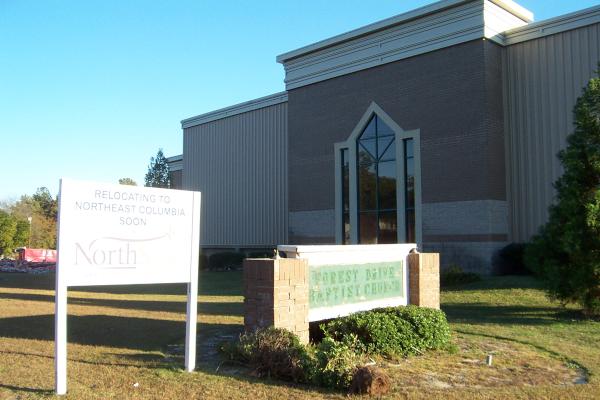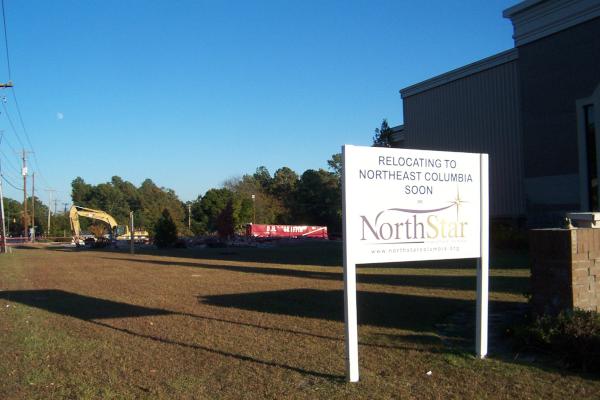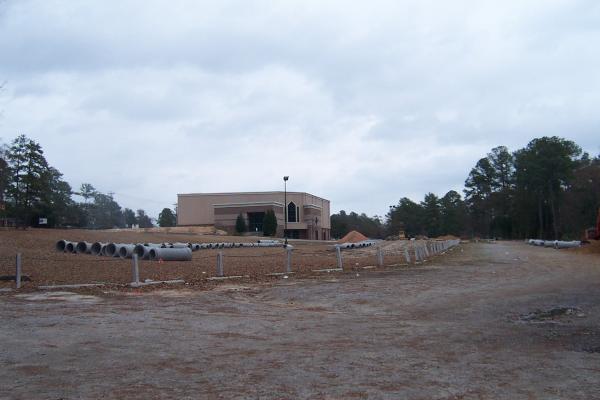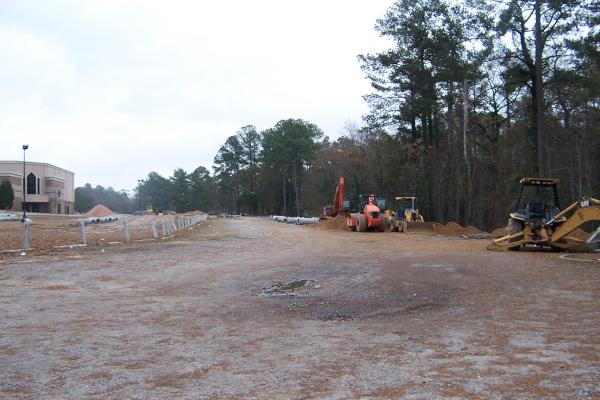 Forest Drive Church, or Forest Drive Baptist Church (I think the sign specifying the Baptist part had been covered for years before they moved), was at the corner of Forest Drive and Falcon Drive, just above A.C. Flora High School.
Earlier this year, the church sold at least part of its property to Gold's Gym which will be moving there from its current location in the old Columbia Athletic Club building. The church itself will be moving somewhere in the North East area, though they are now meeting in temporary quarters until their new home is built.
As you can see from the last pictures, the outbuildings below the church have now been knocked down. I missed what would have been a dramatic picture of them knocking down the small house-like outbuilding that faced on Forest Drive -- I was on my way to Walgreens when I noticed them starting in on it, but I was already past and on the wrong side of the road to stop. By the time I finished my errand and started back (about 20 min), they had already finished the demolition, leaving the rubble pile you can see here. So far the sanctuary itself hasn't been touched, though I presume it has been deconsecrated by now. The land behind the sanctuary is for sale, so I guess Gold's isn't getting the whole complex.
Update 10 May 2009 -- Work continues, and now they have the entire front side off of the former sancturary: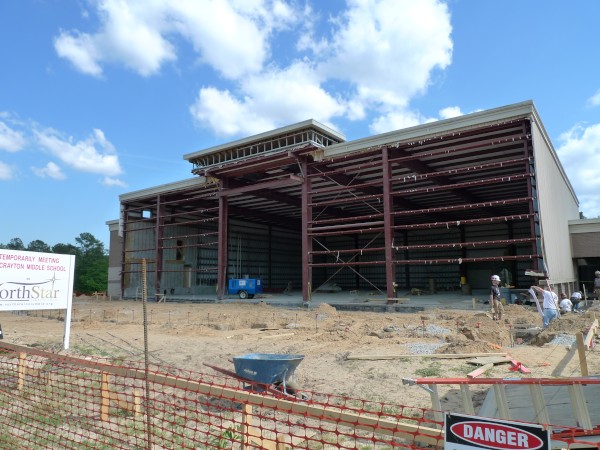 UPDATE 10 November 2009: Work continues apace as pictured below. Also added the street address to the post title.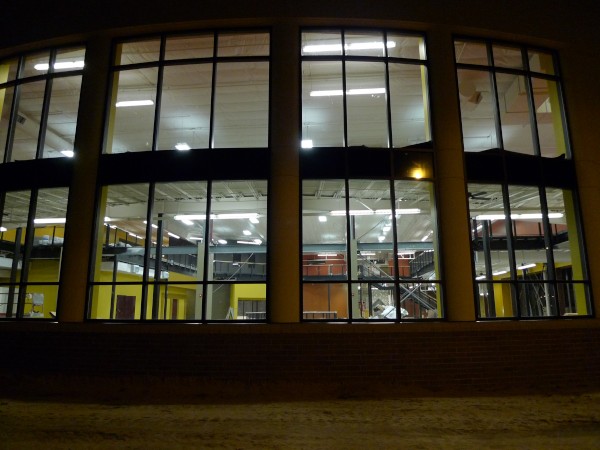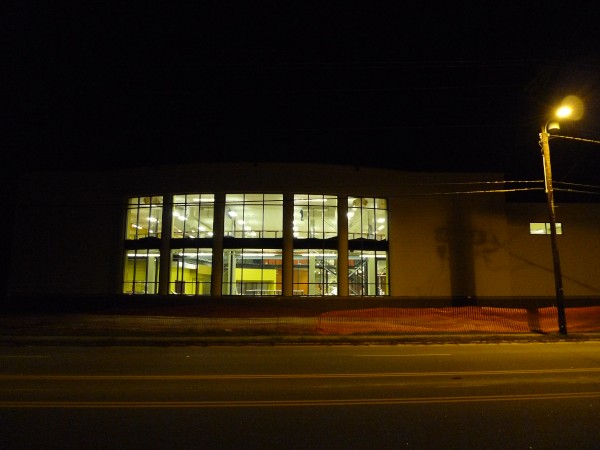 6 Responses to 'Forest Drive Church, 4128 Forest Drive: summer 2008'
Subscribe to comments with RSS or TrackBack to 'Forest Drive Church, 4128 Forest Drive: summer 2008'.
Leave a Reply