Posted at 4:32 pm in Uncategorized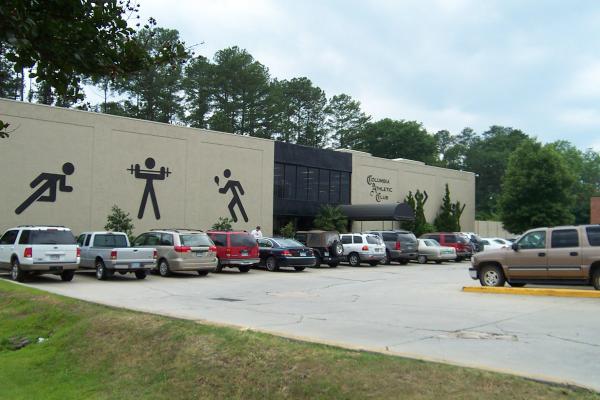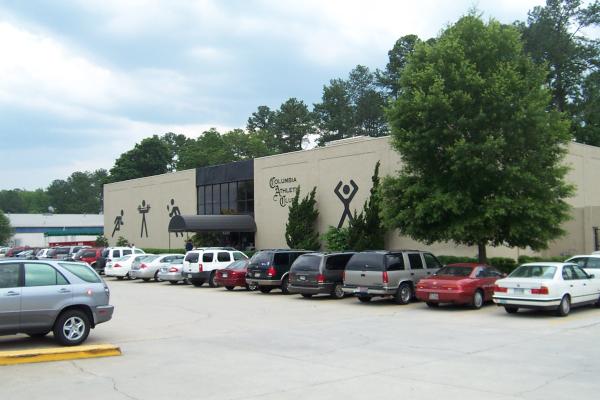 I had heard that Gold's Gym was coming to Forest Drive, and wondered what effect it would have on Columbia Athletic Club.
It appears from this story that the owner decided, having been handed a pig, that he'd better put some lipstick on it and do a Kent Brockman "And I, for one, welcome our new Gold's overlords". Actually, I agree. Realistically there's no way they could compete in the long-term with Gold's and this is a win-win by giving Gold's an early entry into the neighboorhood and giving a leg-up to current members and employees. Of course, since I've never set foot in a gym, it's all pretty academic as far as I'm concerned...
Presumably, this means that Woodfield's Barber & Beauty will have to relocate even after dodging the bullet of having the plaza featuring their sign demolished.
UPDATE 30 January 2010: Well, Gold's Gym moved in and out, now open in their new digs at the old Forest Drive Church. The building is vacant and for sale now. I took the opportunity of the empty parking lot to get a good number of additional pictures, including some over the back wall -- this is the first time I have ever seen the pool there. It appears that one of the second story picture windows is out for some reason.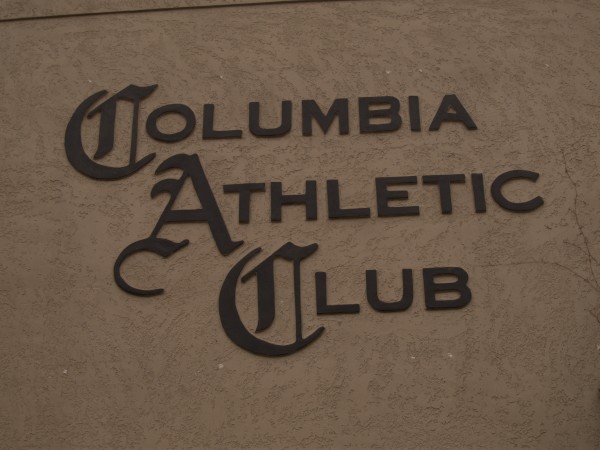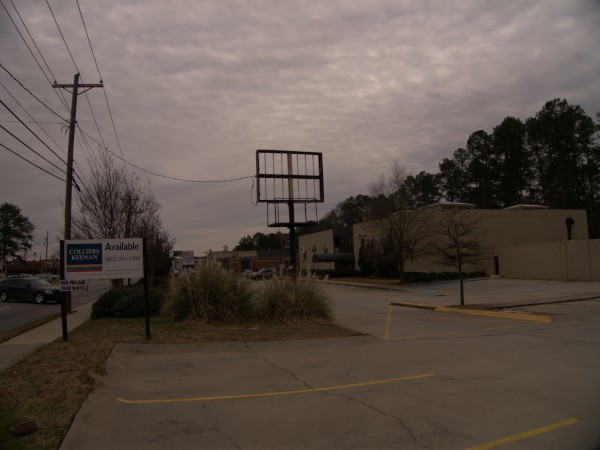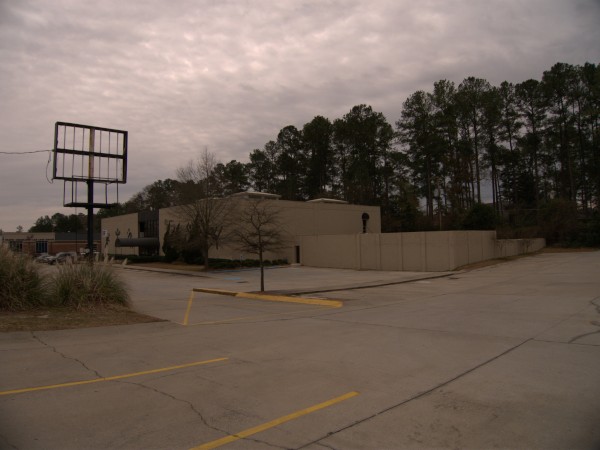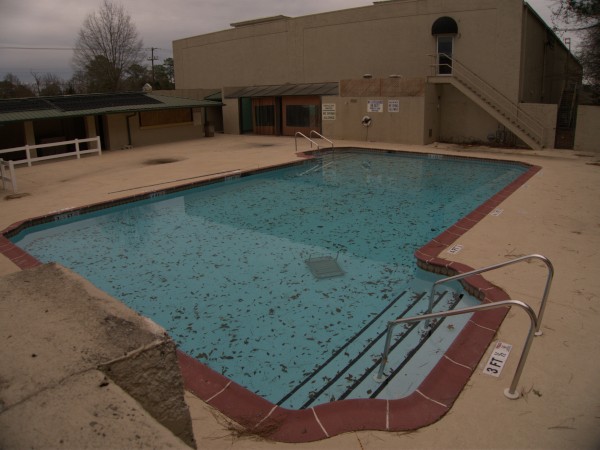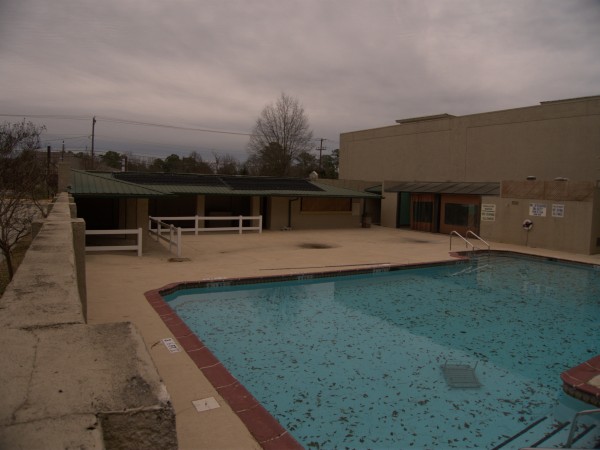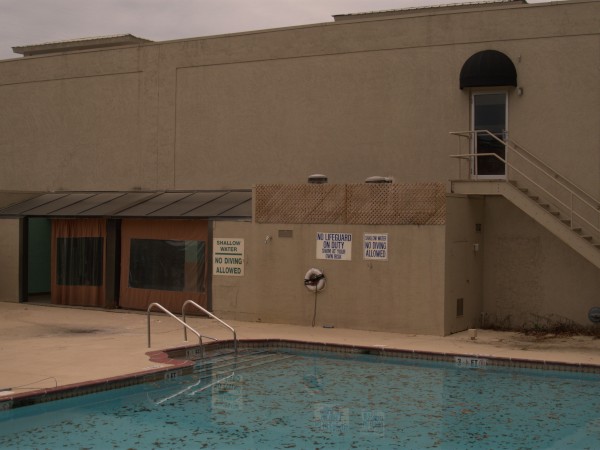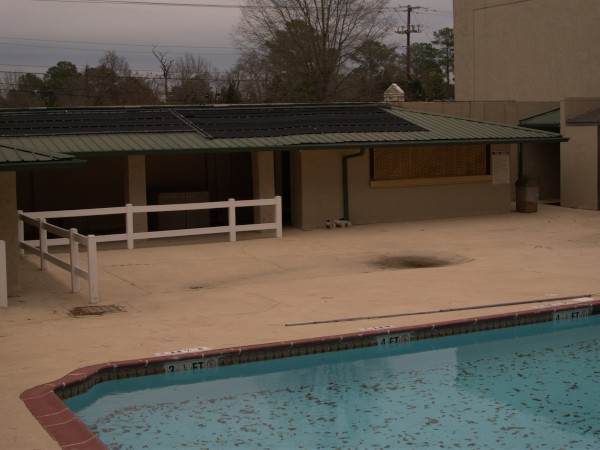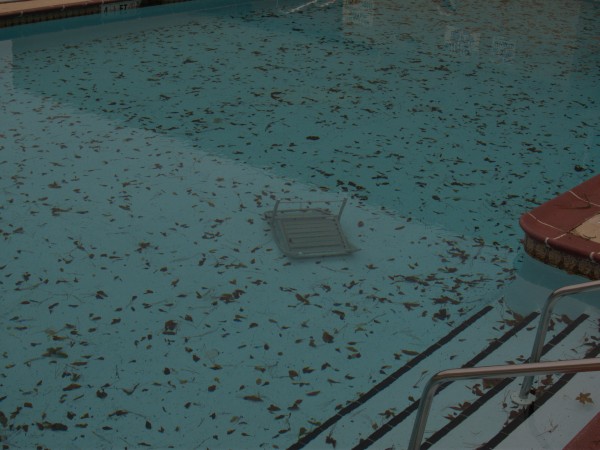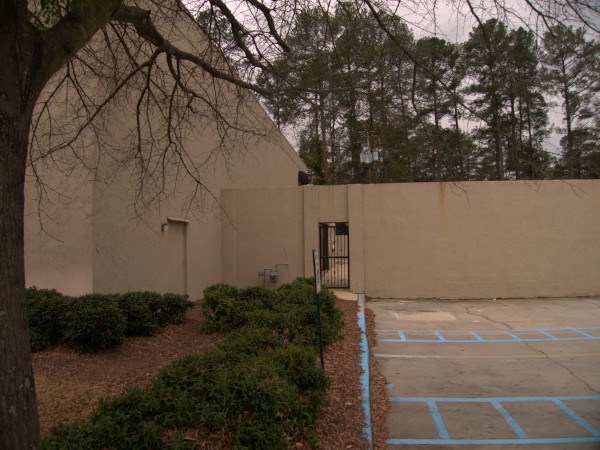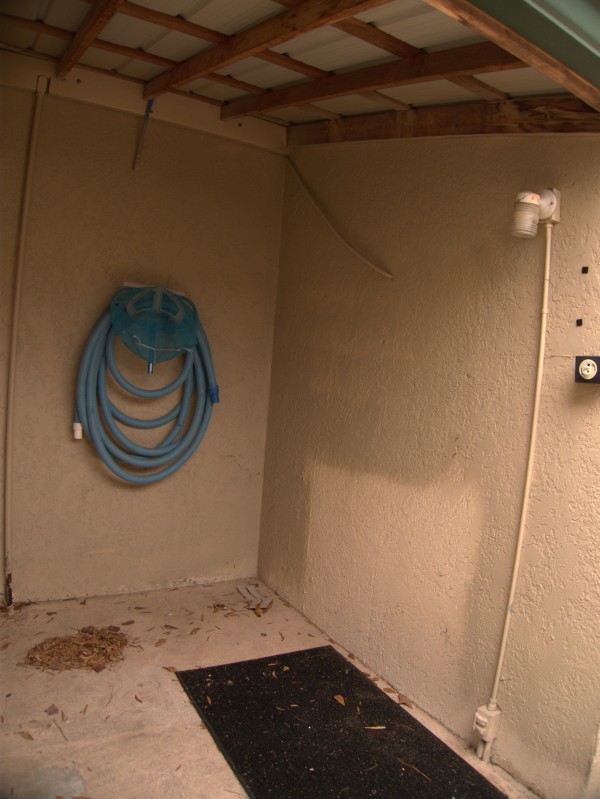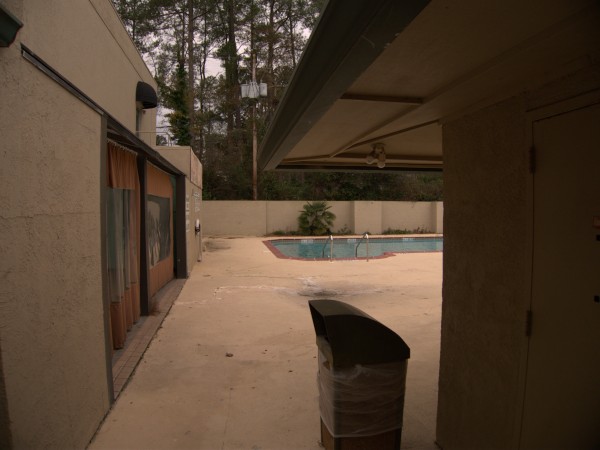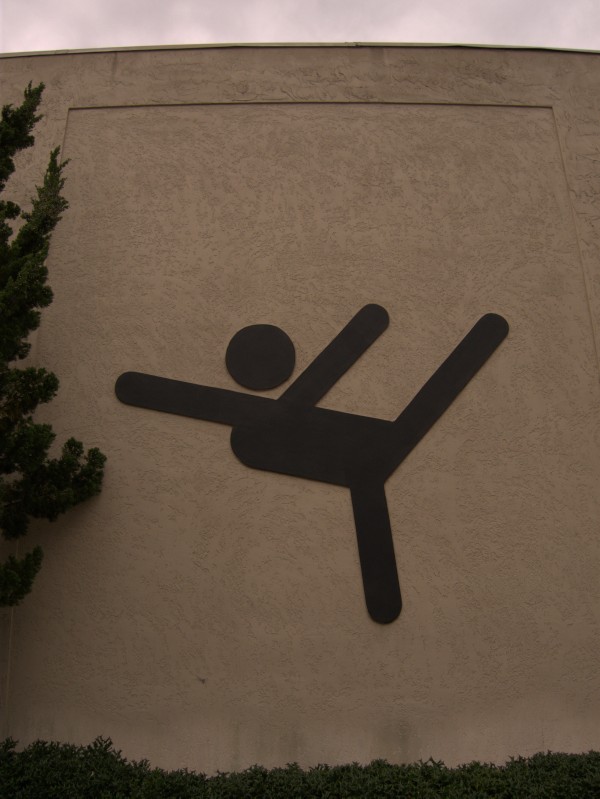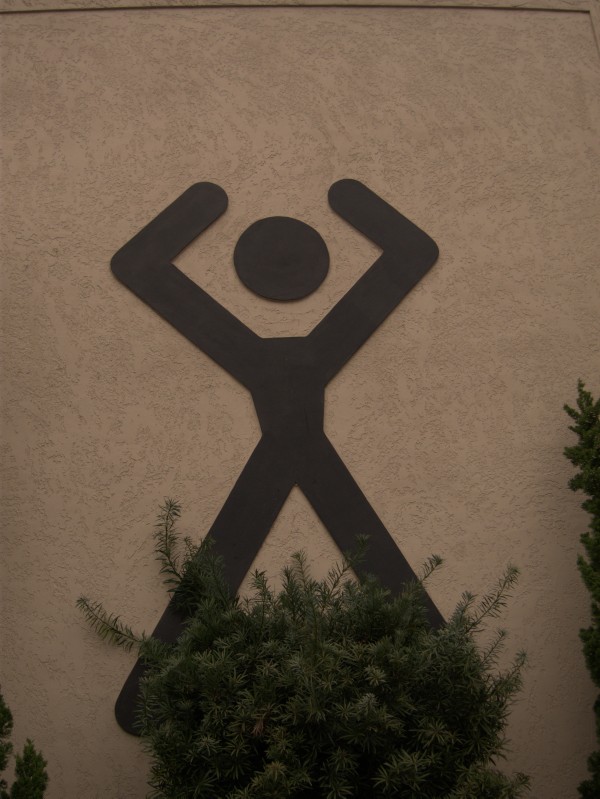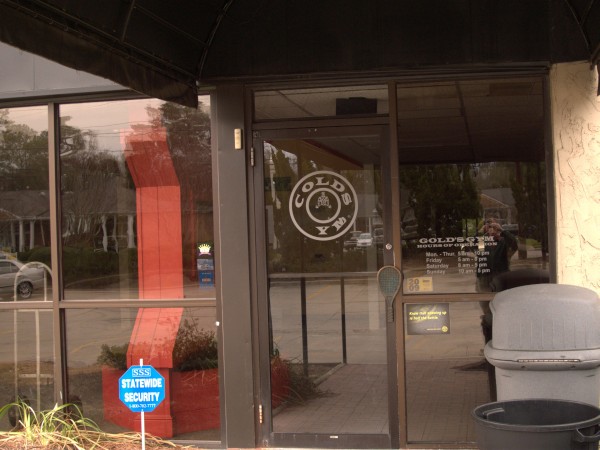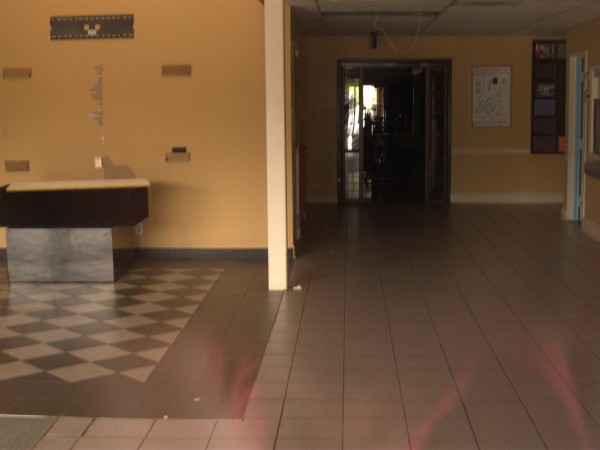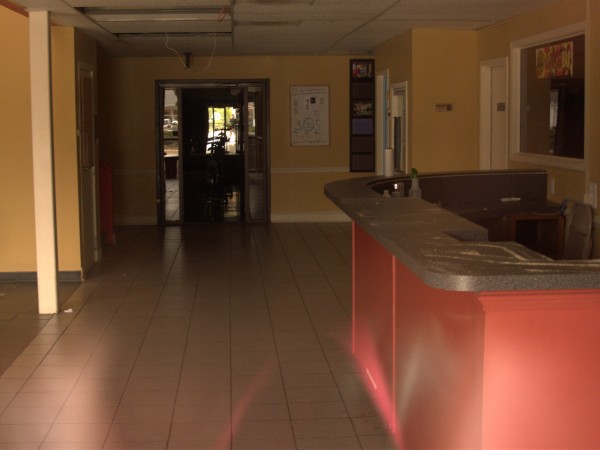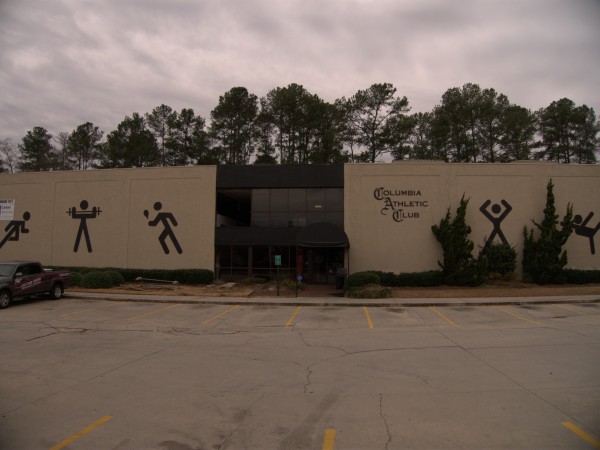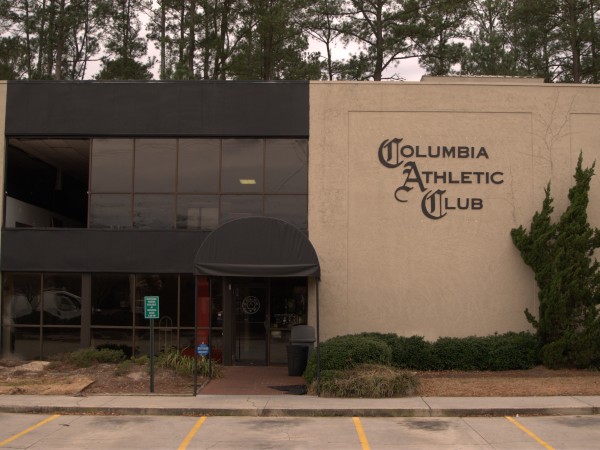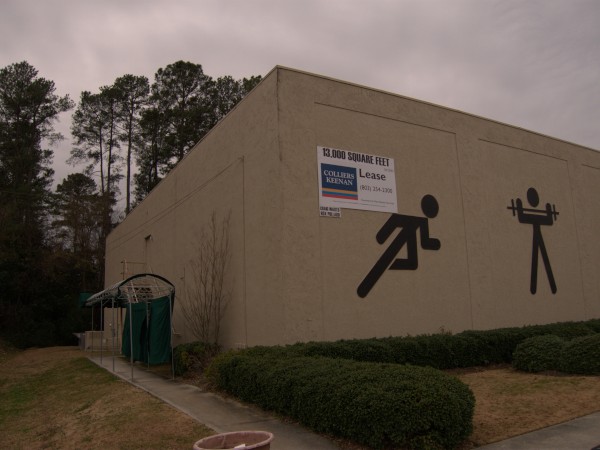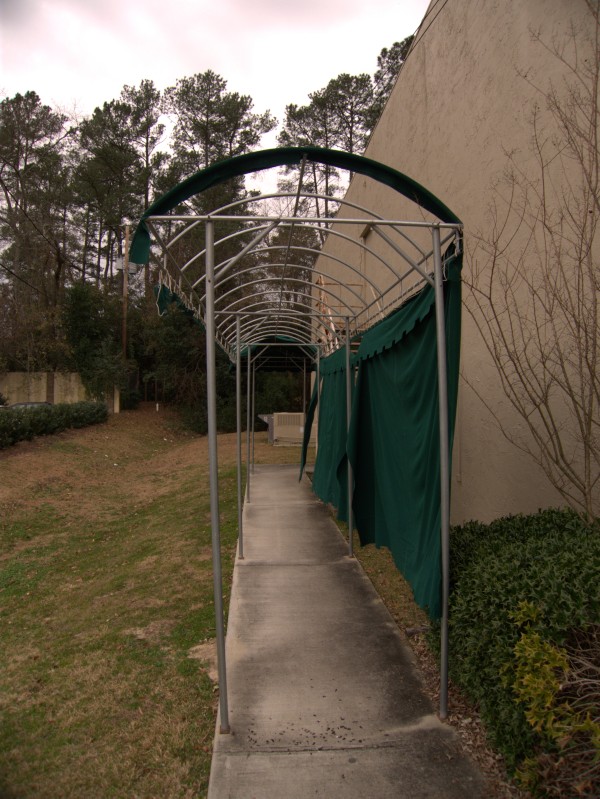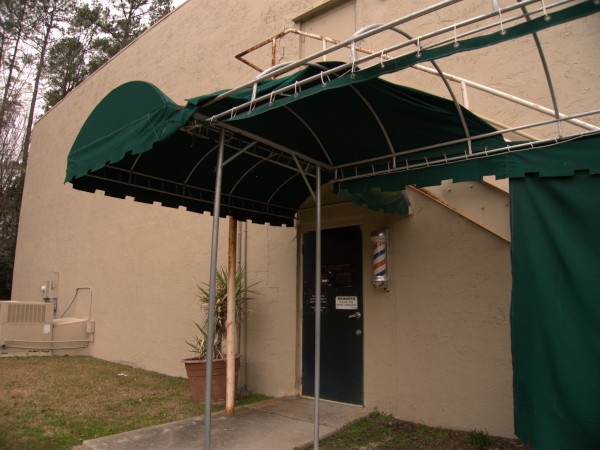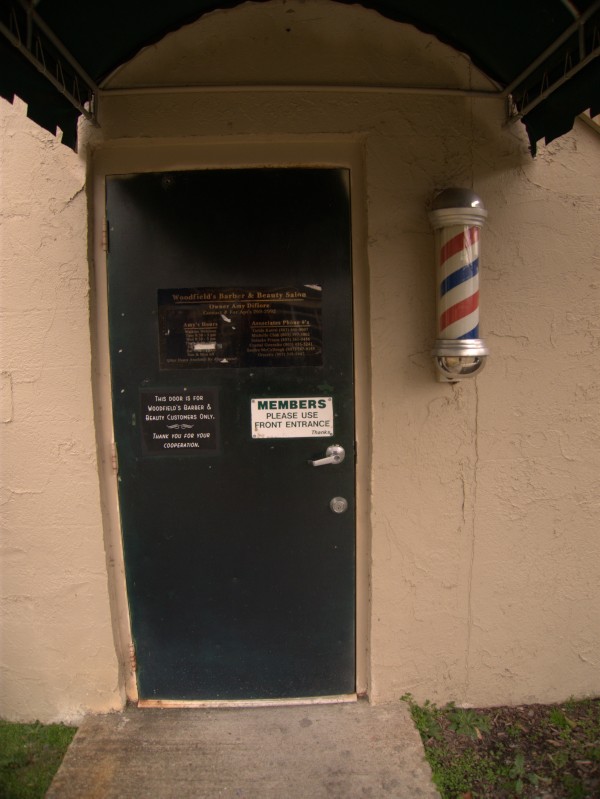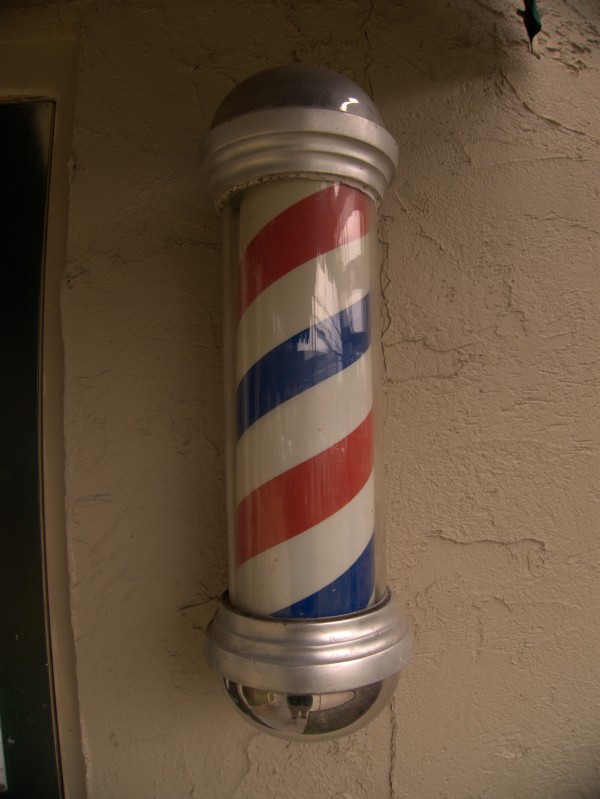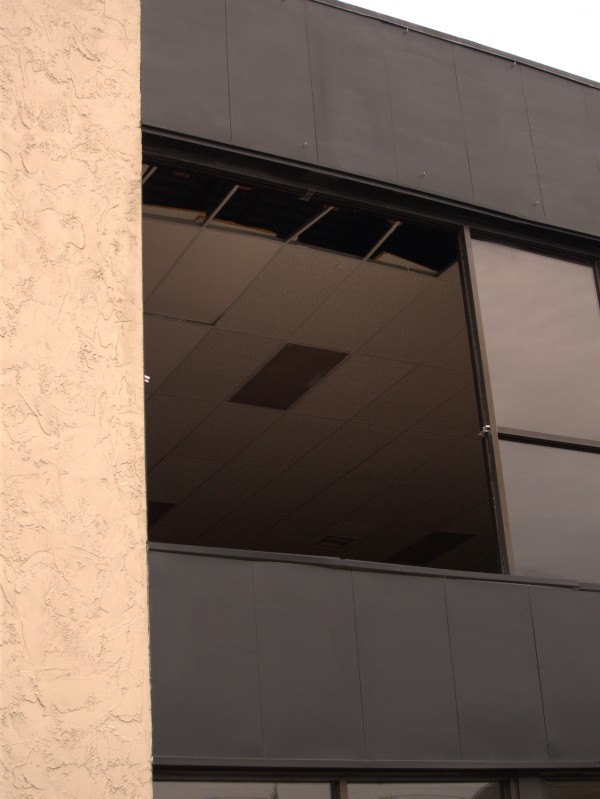 UPDATE 5 April 2012 -- I thought I would get some more pictures before work on the conversion for Trader Joe's commences: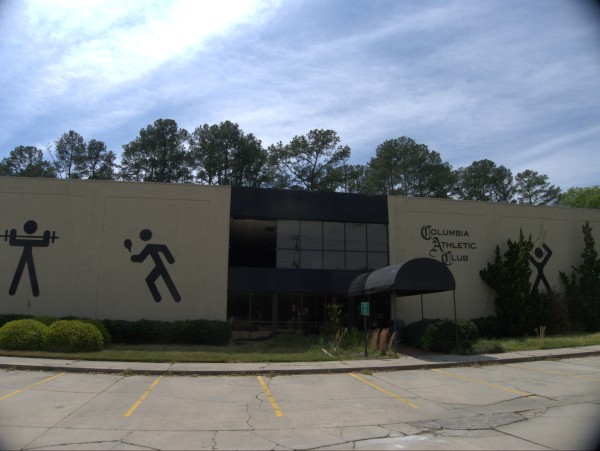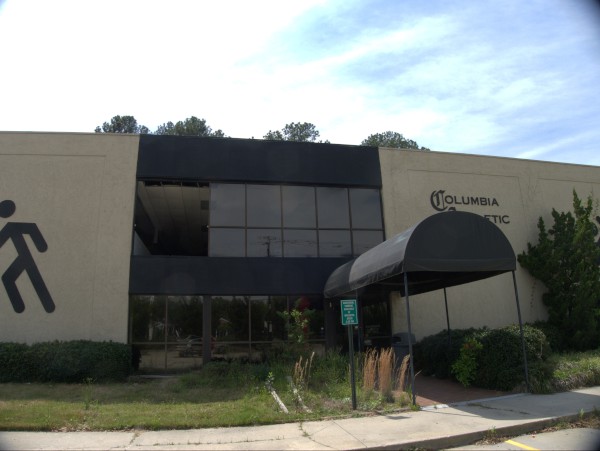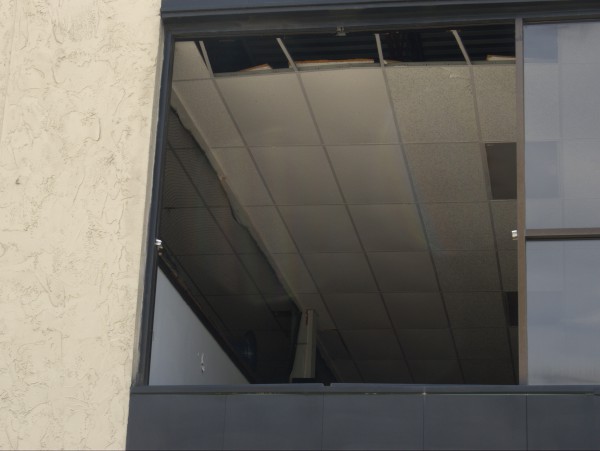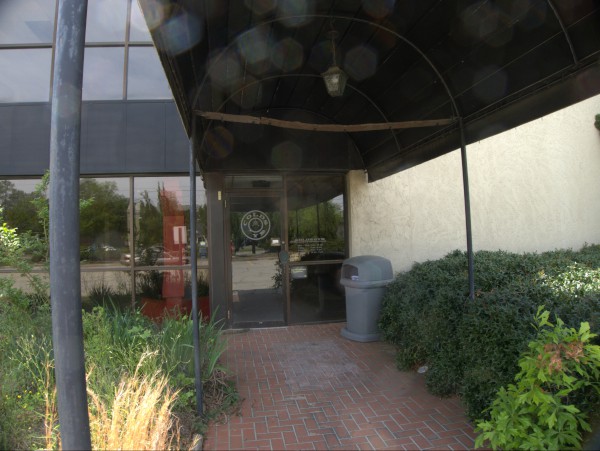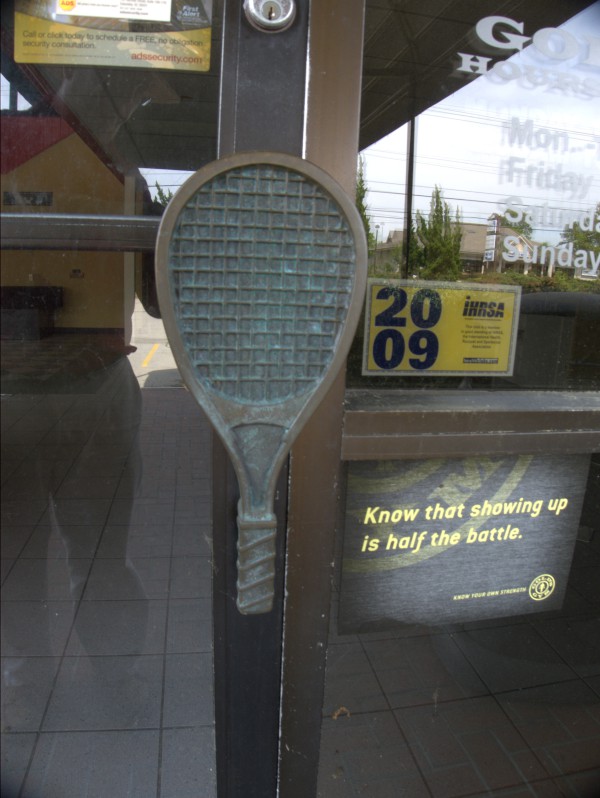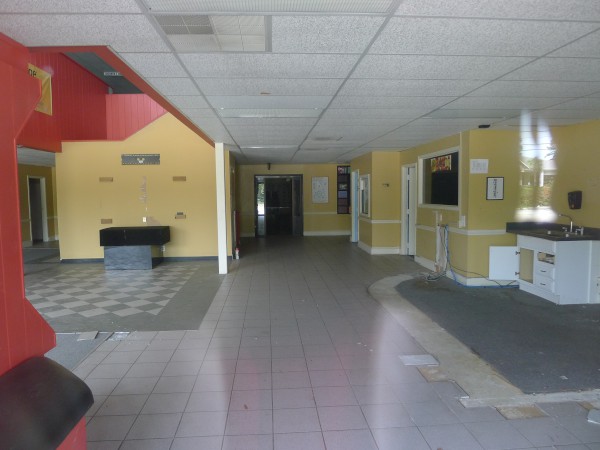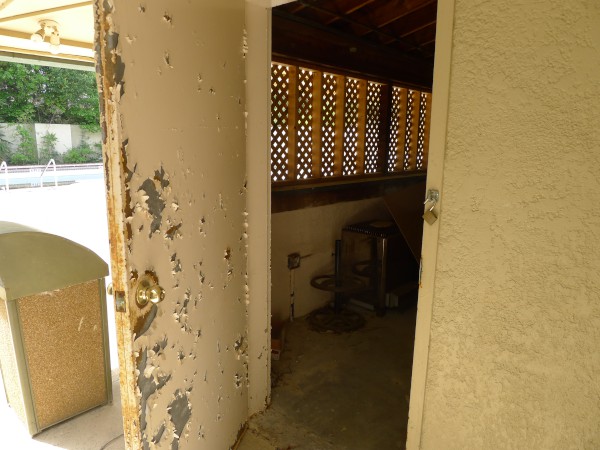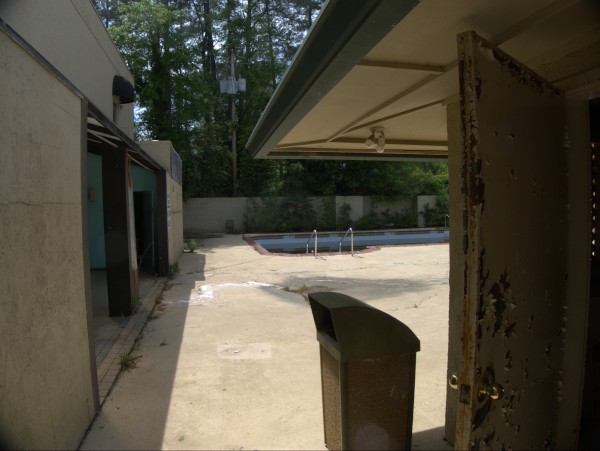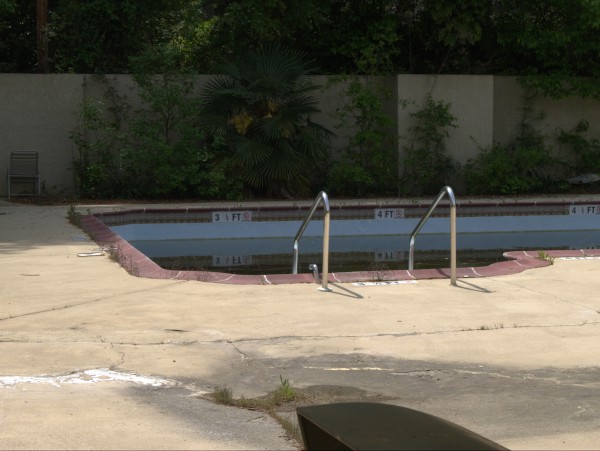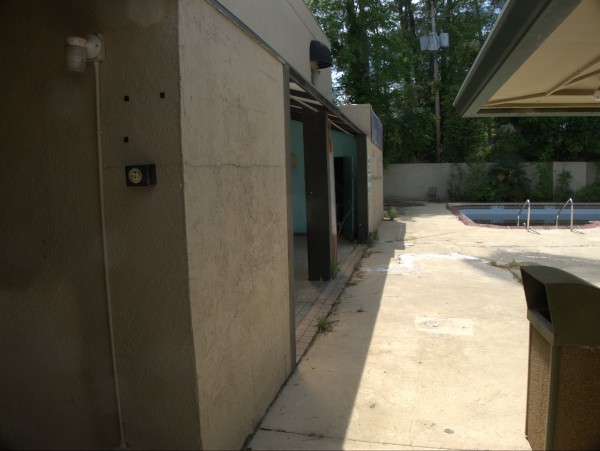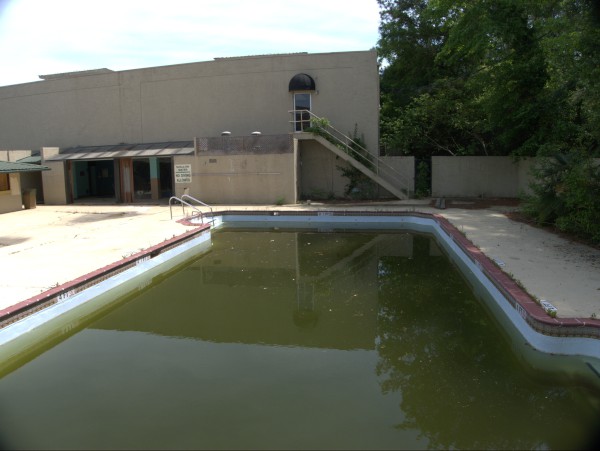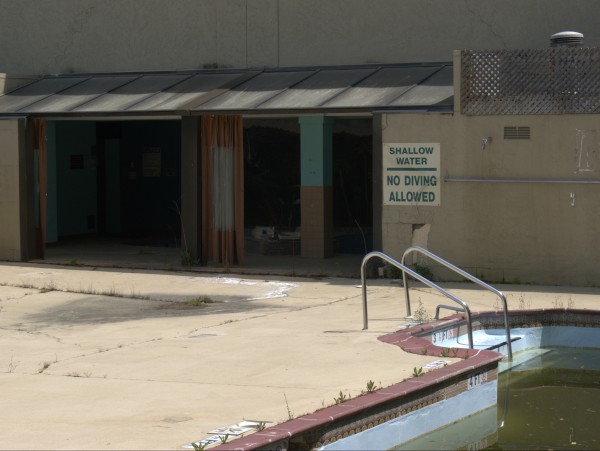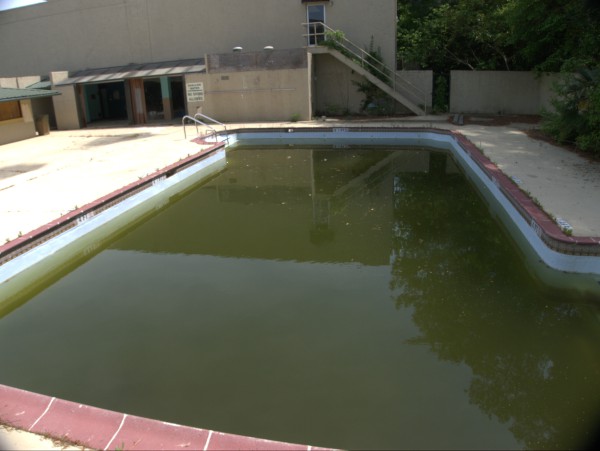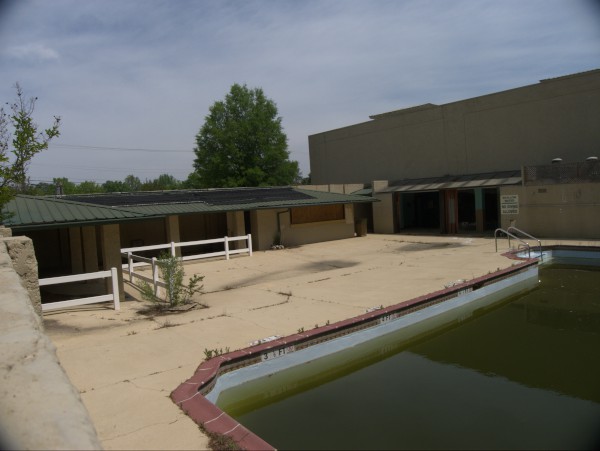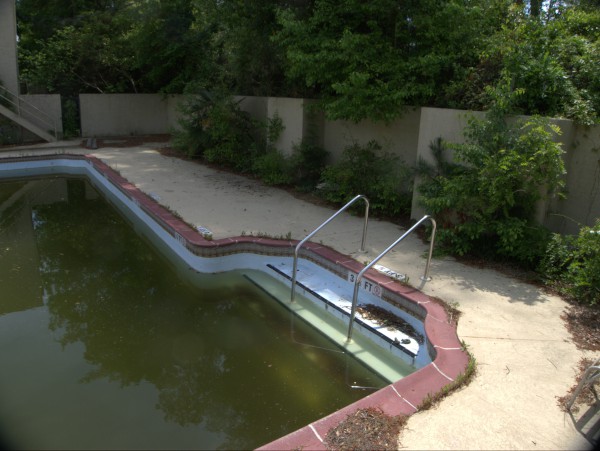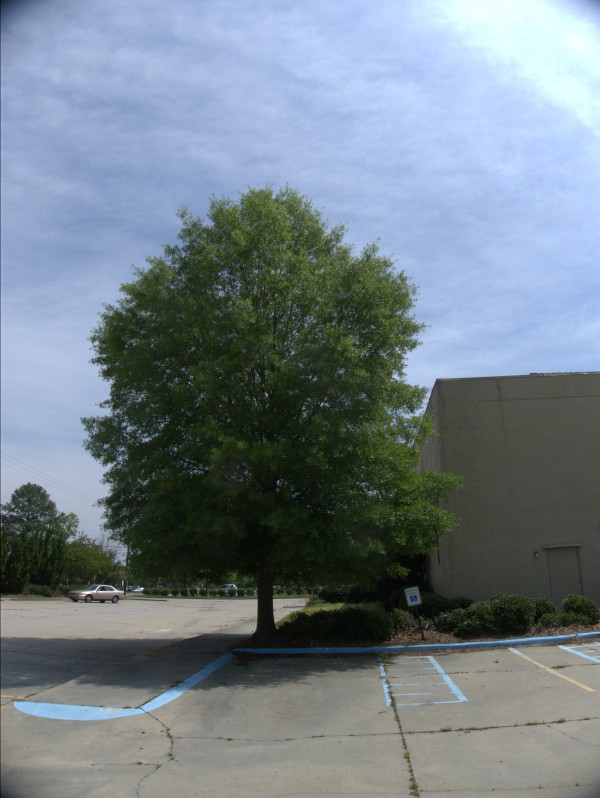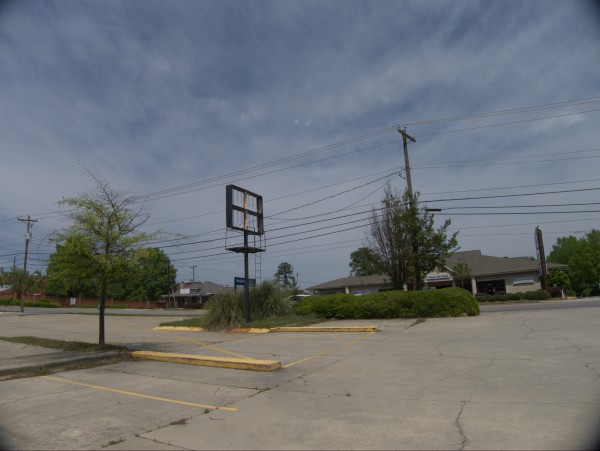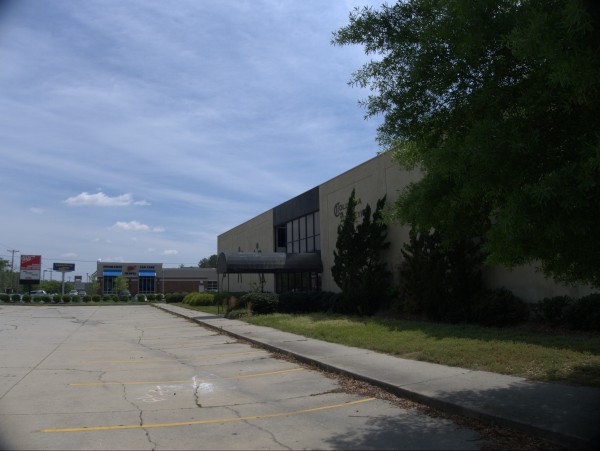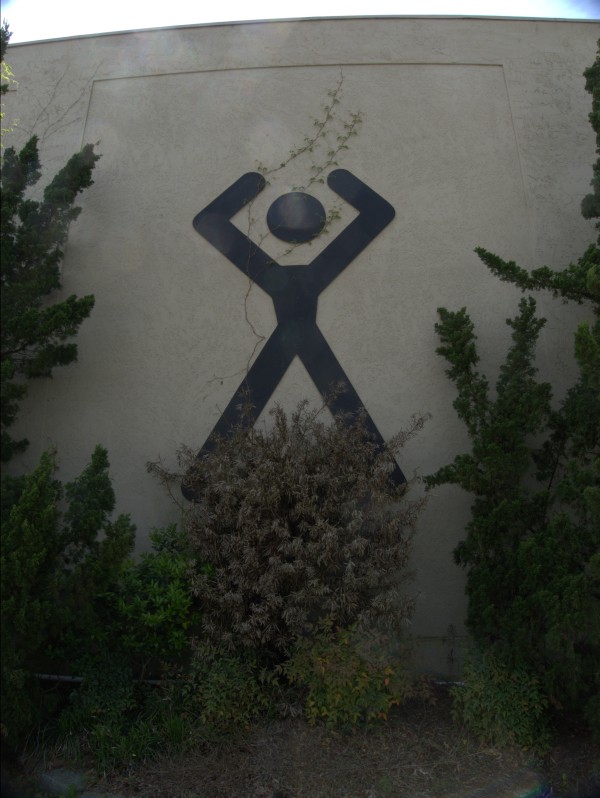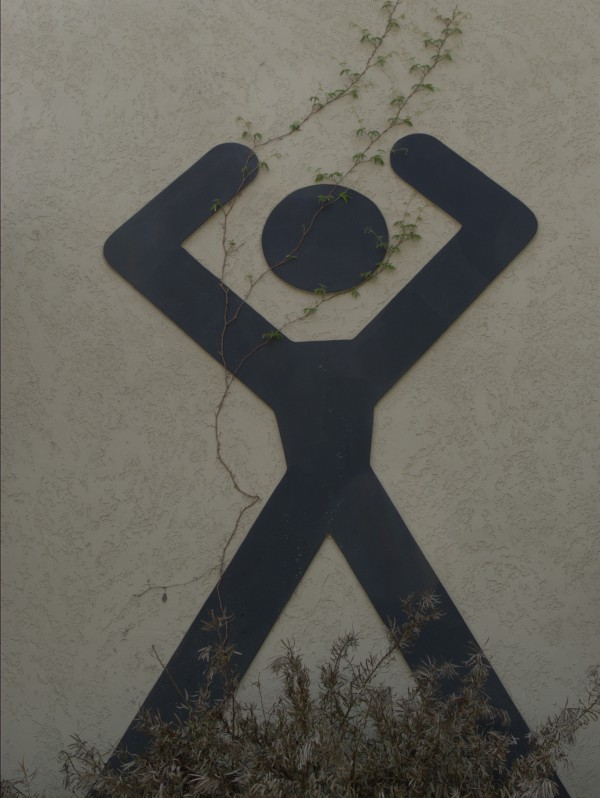 UPDATE 1 June 2012: Trader Joe's is coming, see the comments for details. Meanwhile, asbestos removal and interior demolition have started: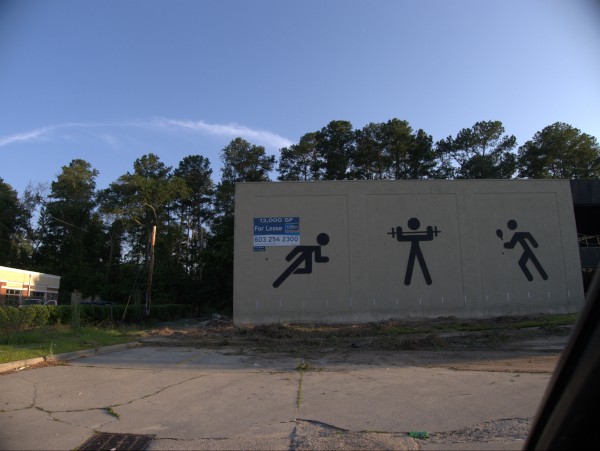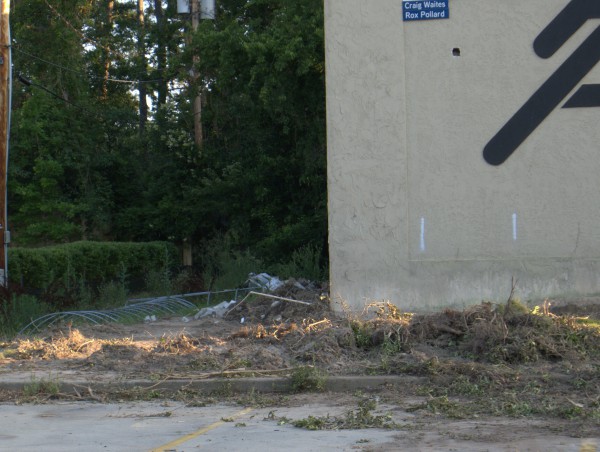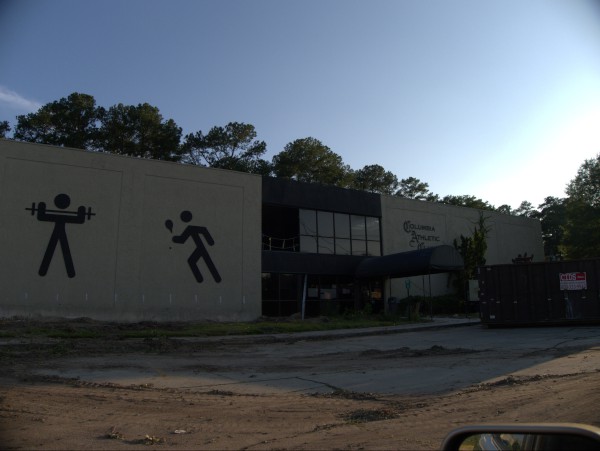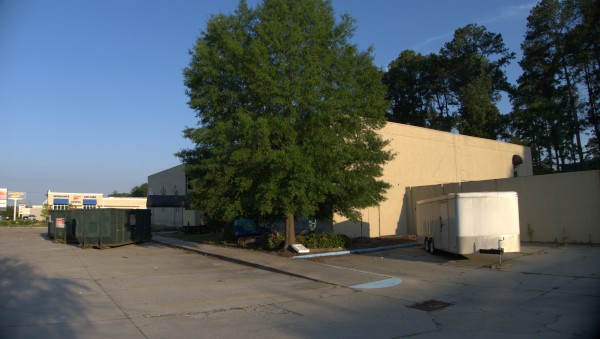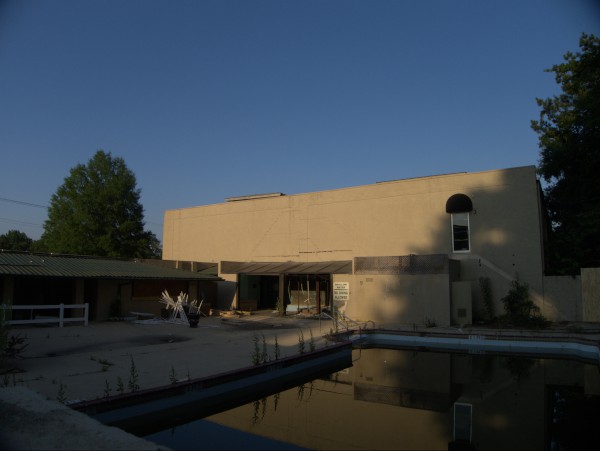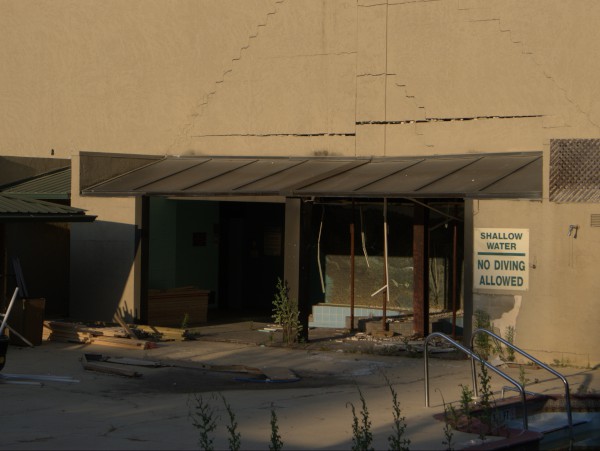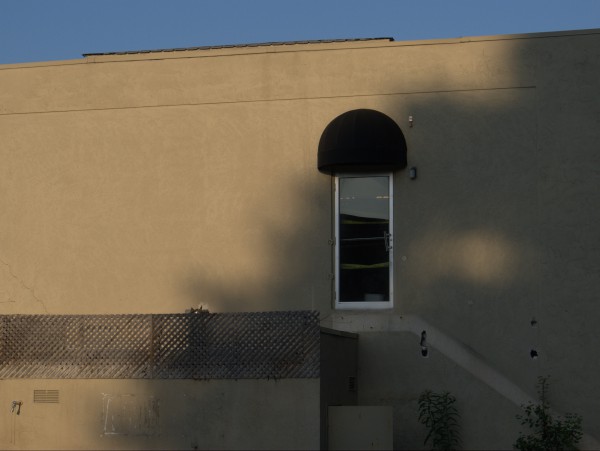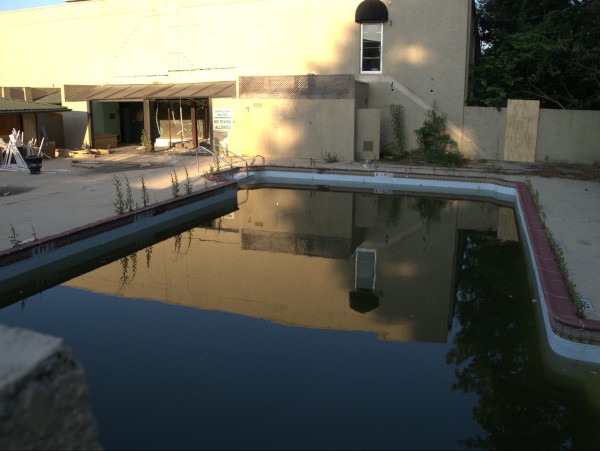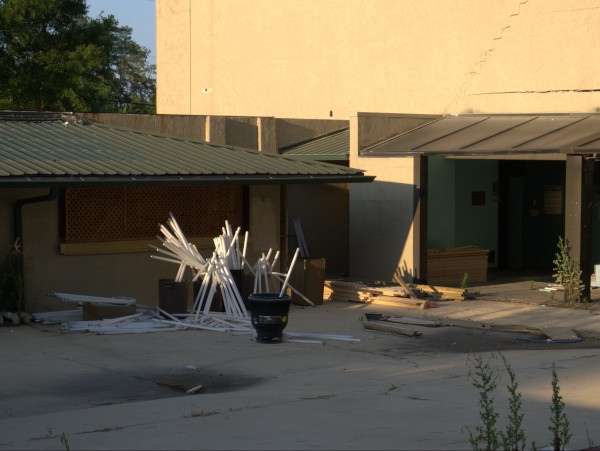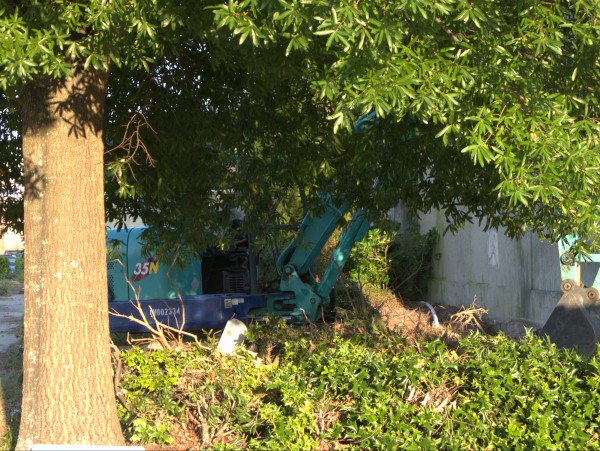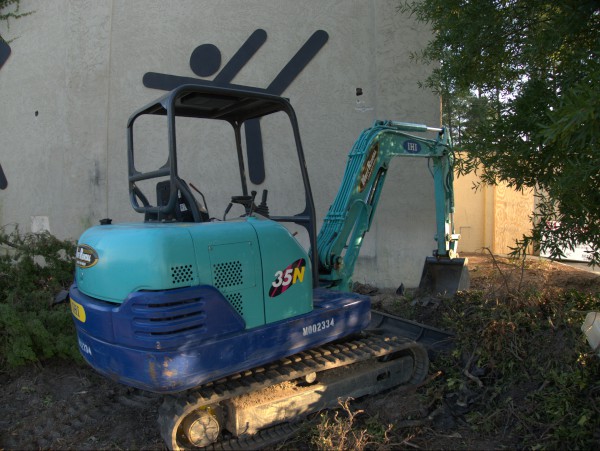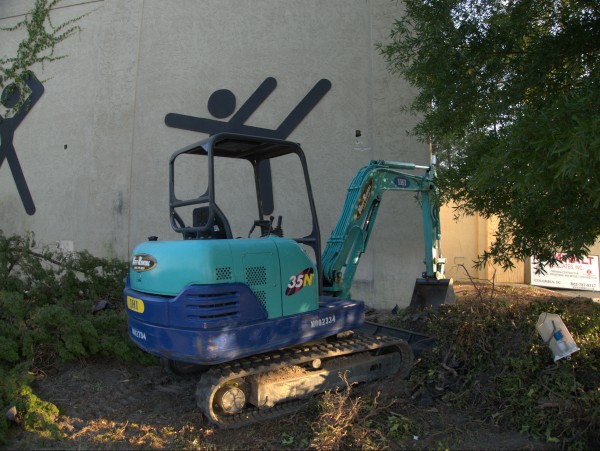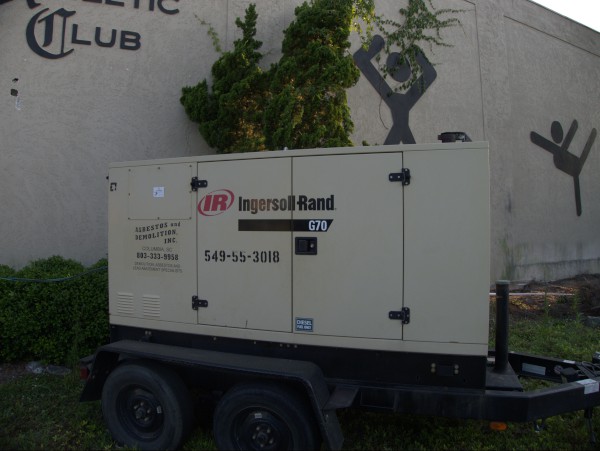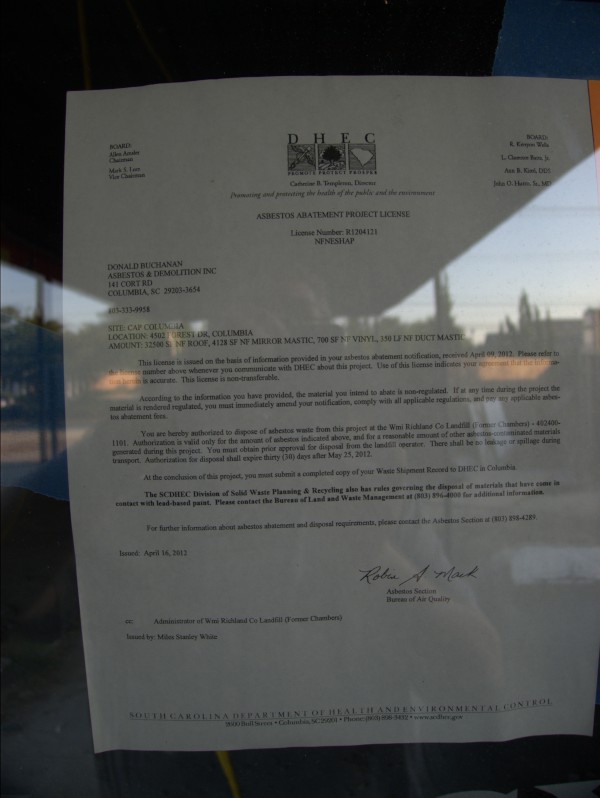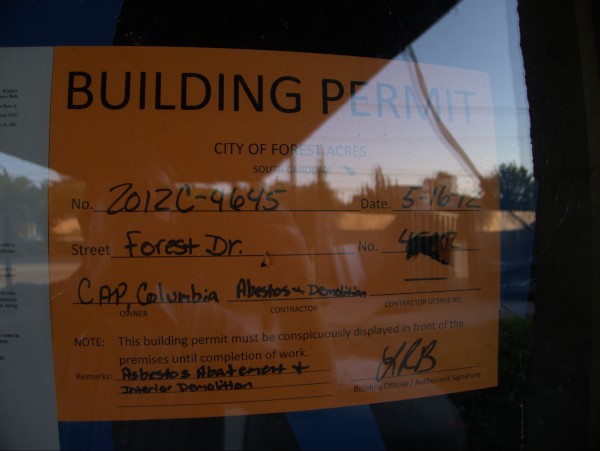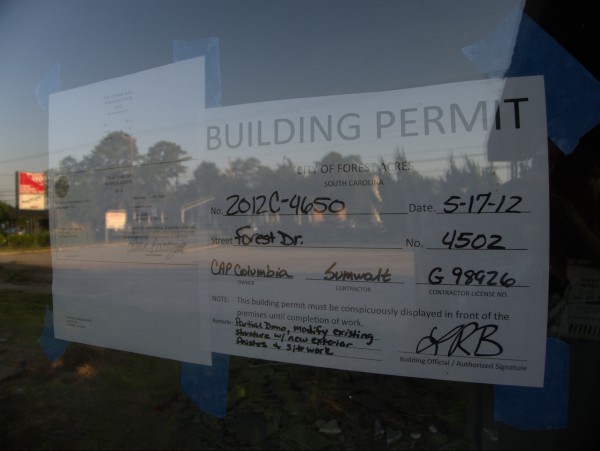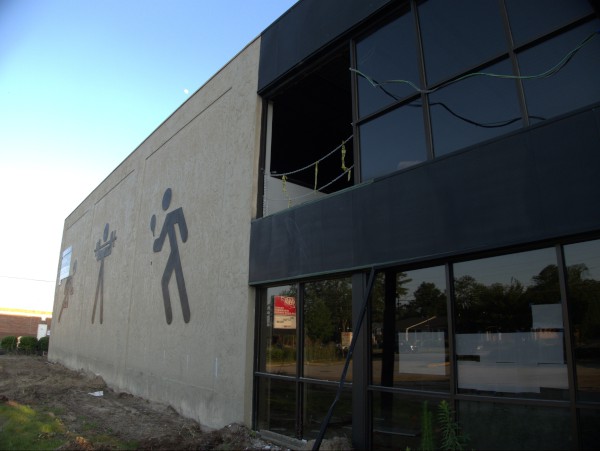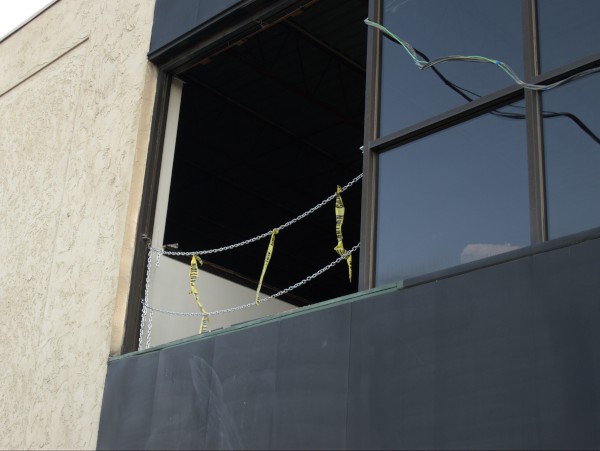 6 June 2012: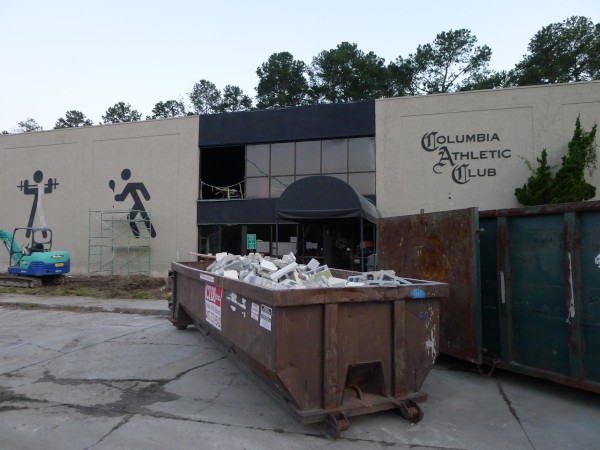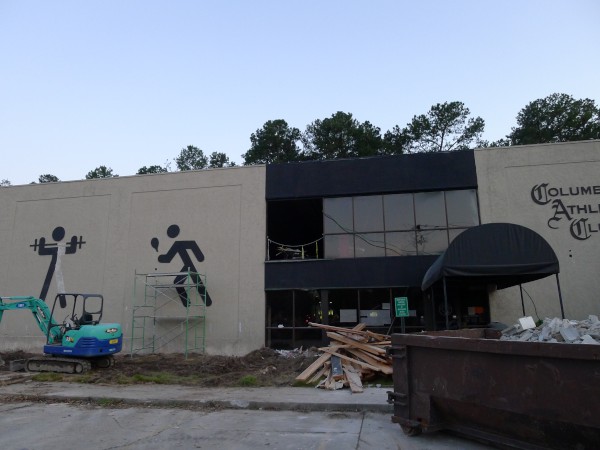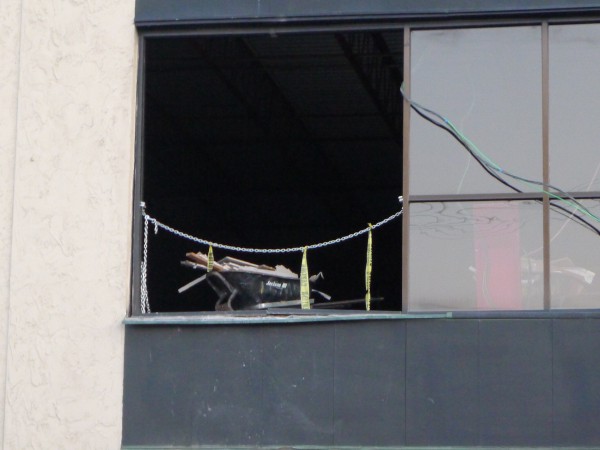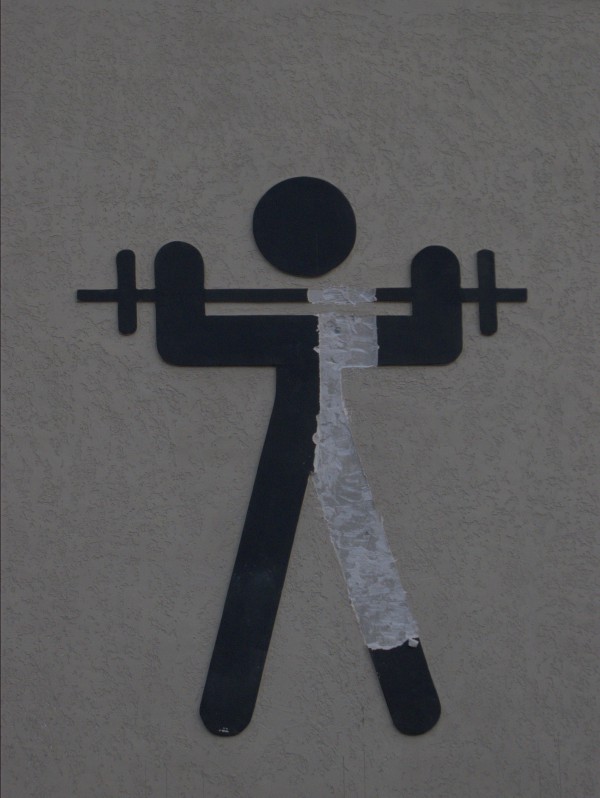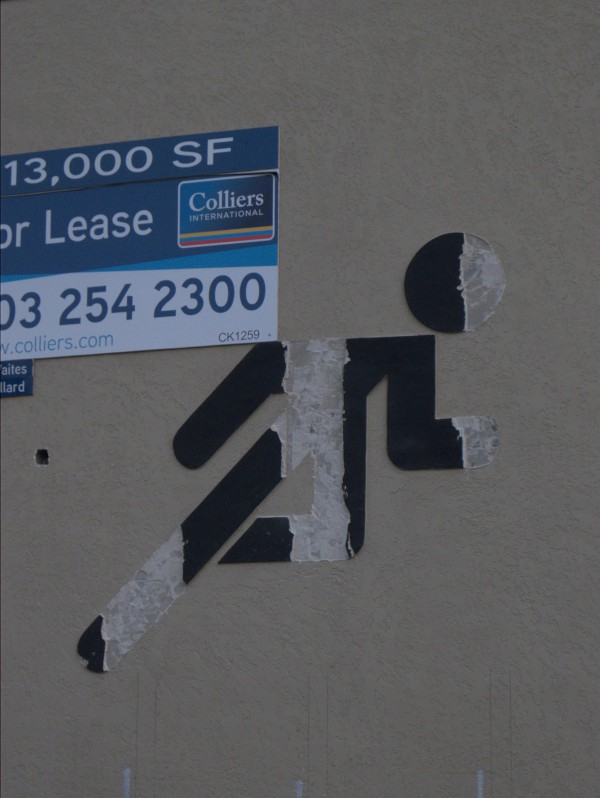 17 June 2012: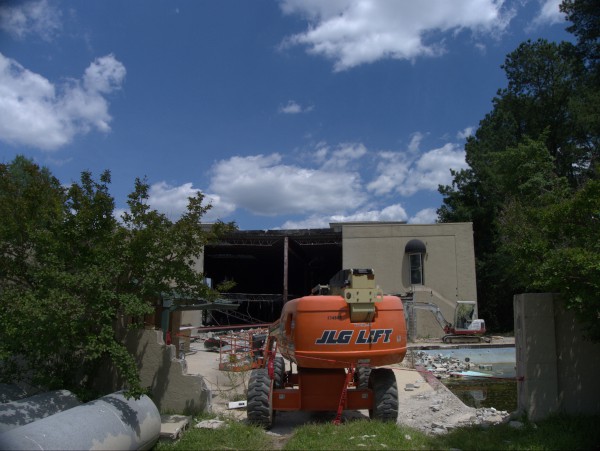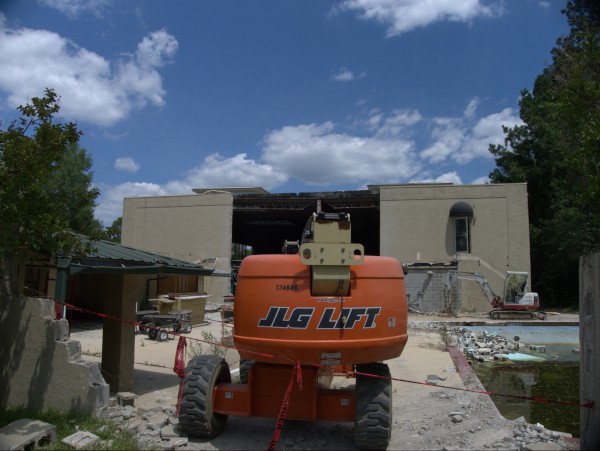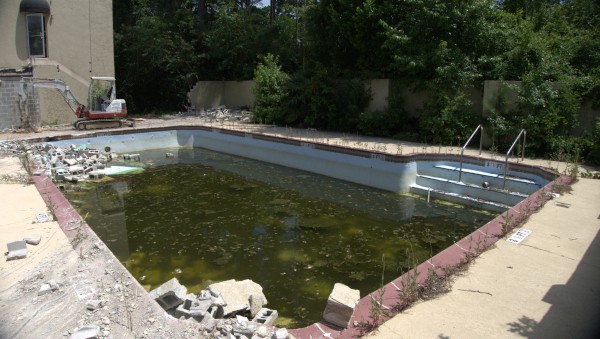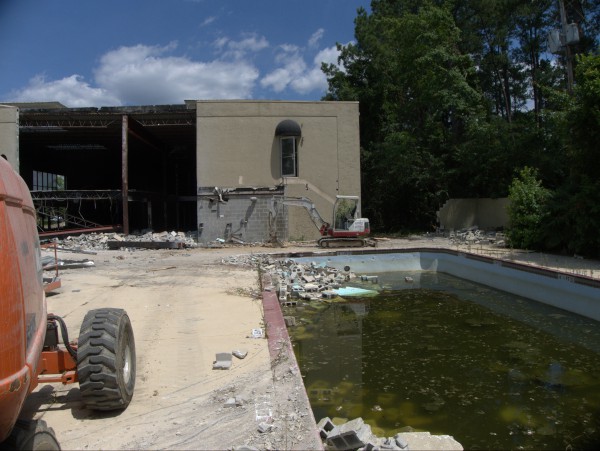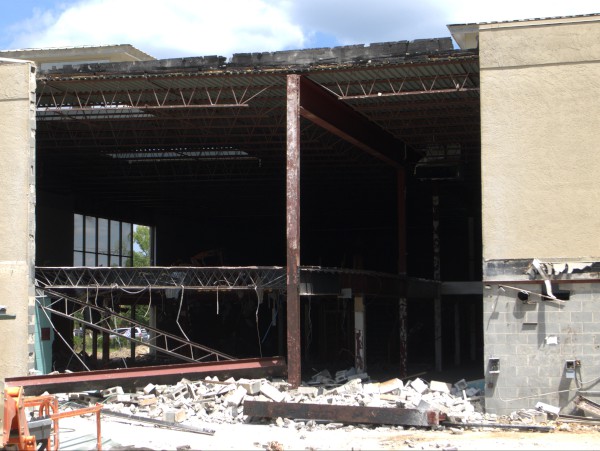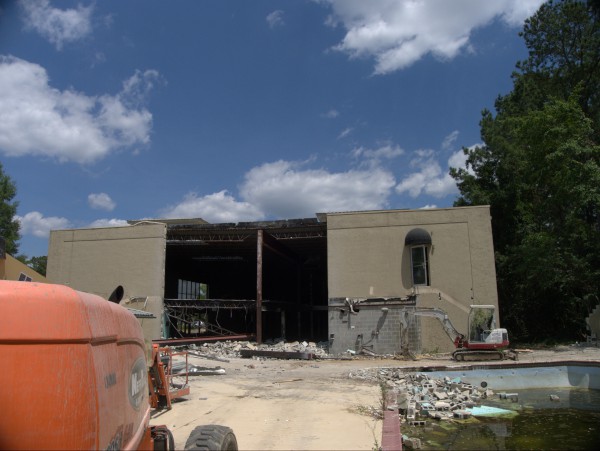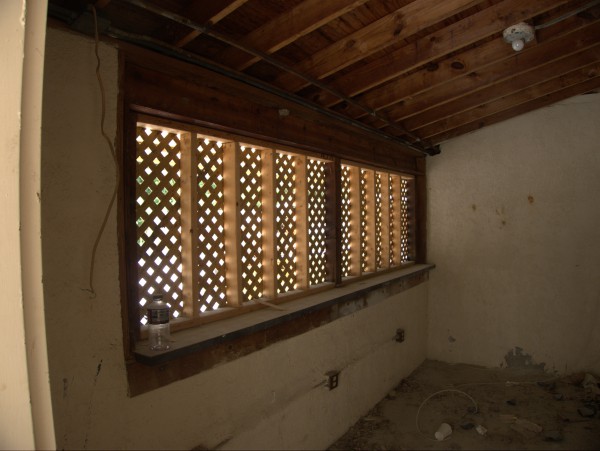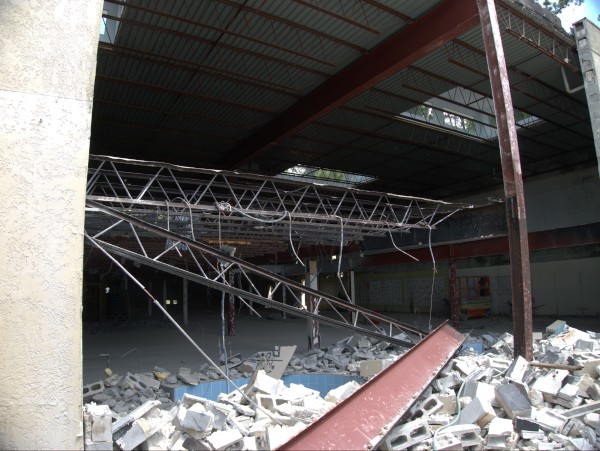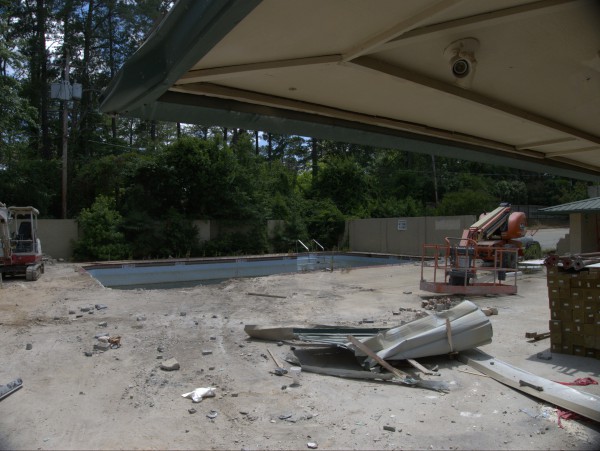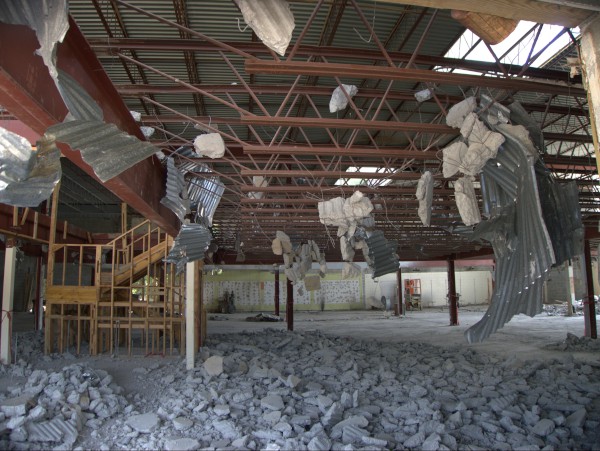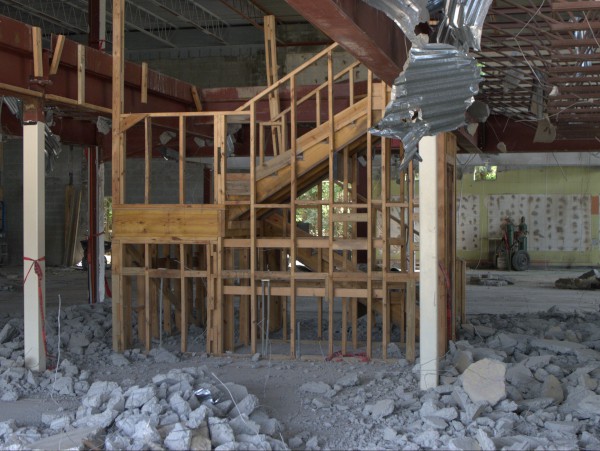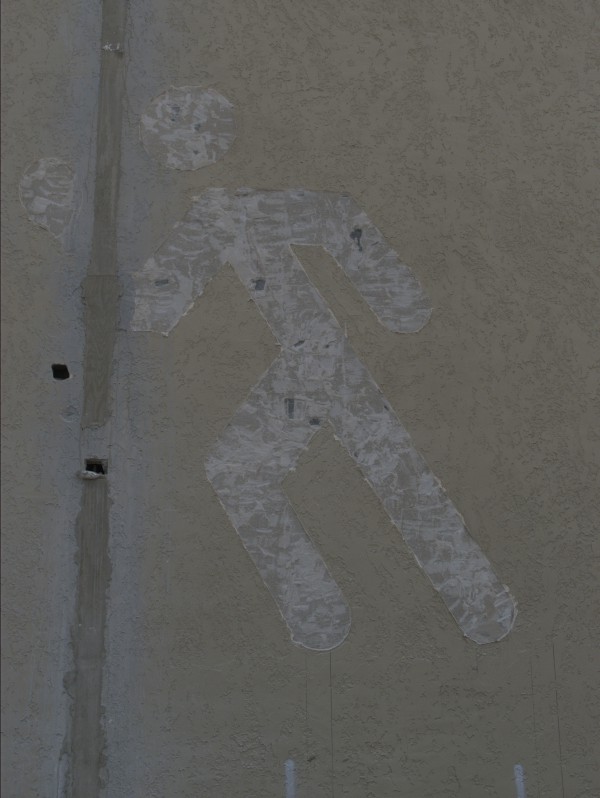 UPDATE 26 June 2012 -- Work progresses in these 24 June pix. Half of the silhouettes look like reverse atomic shadows now: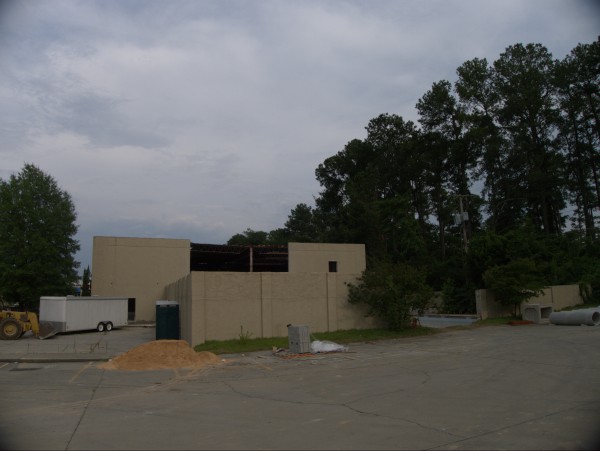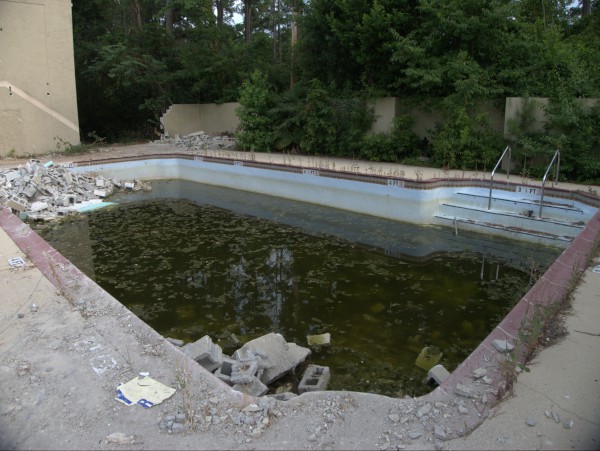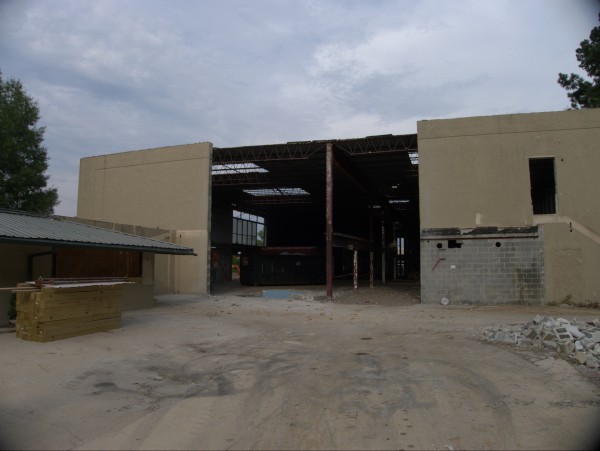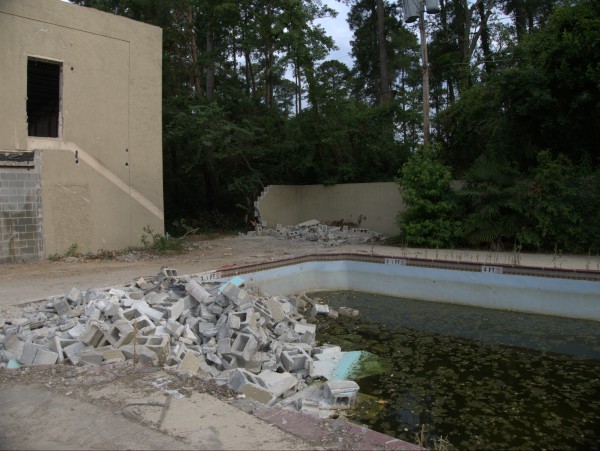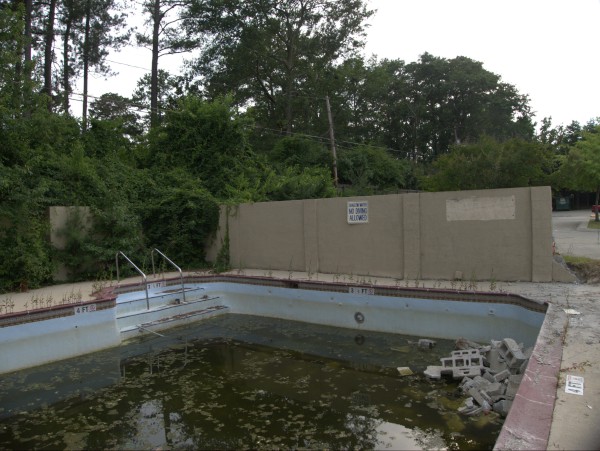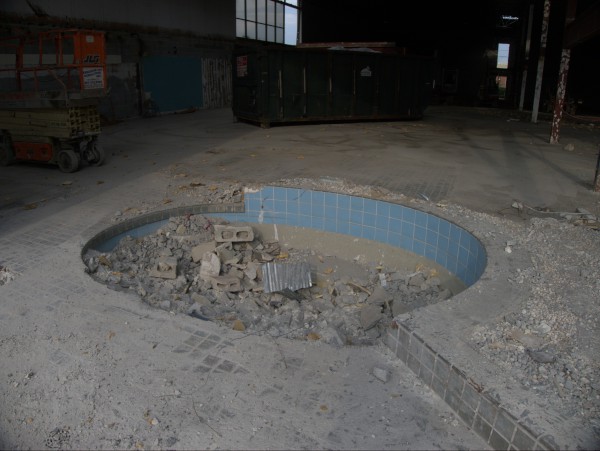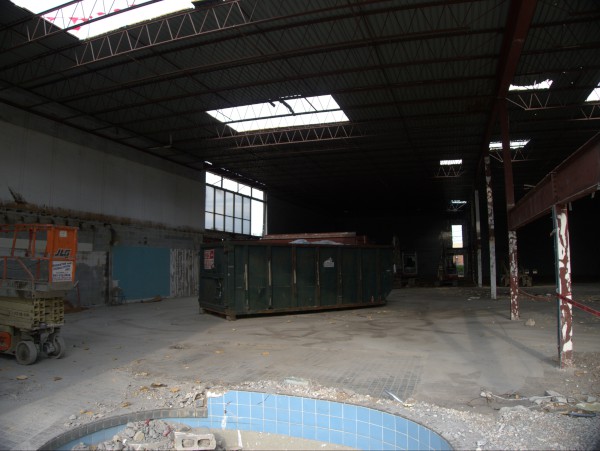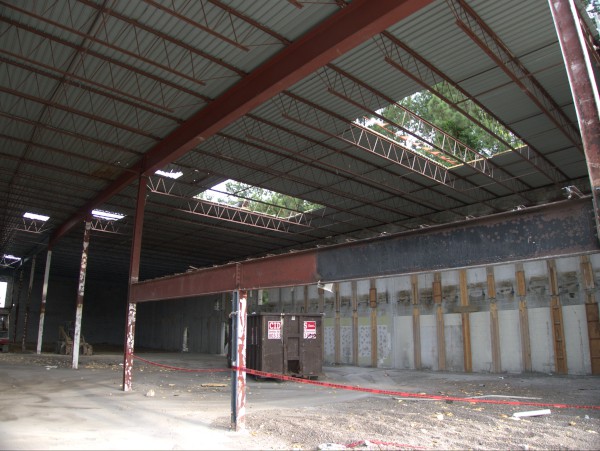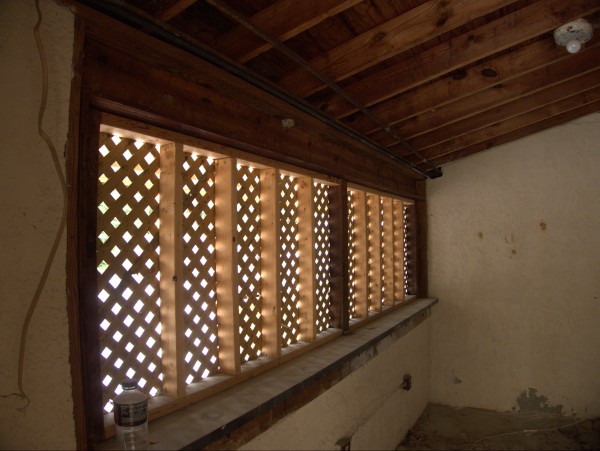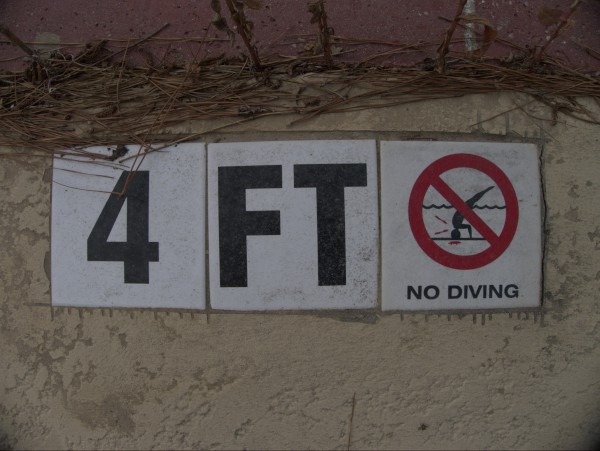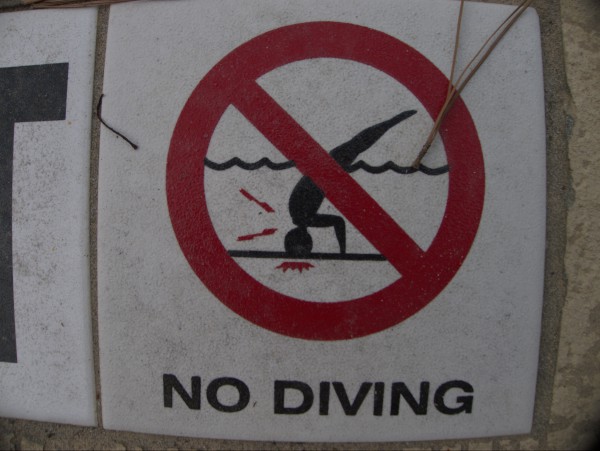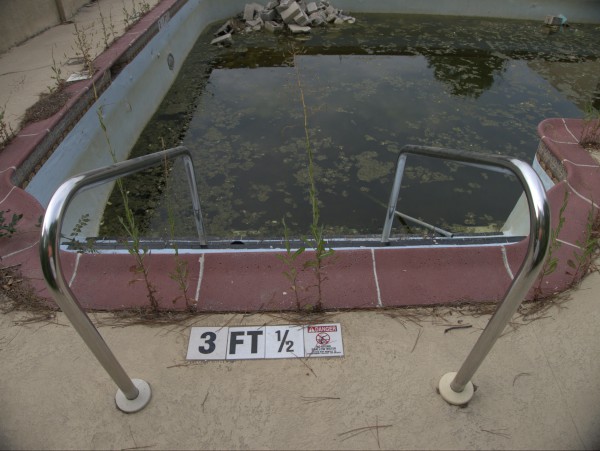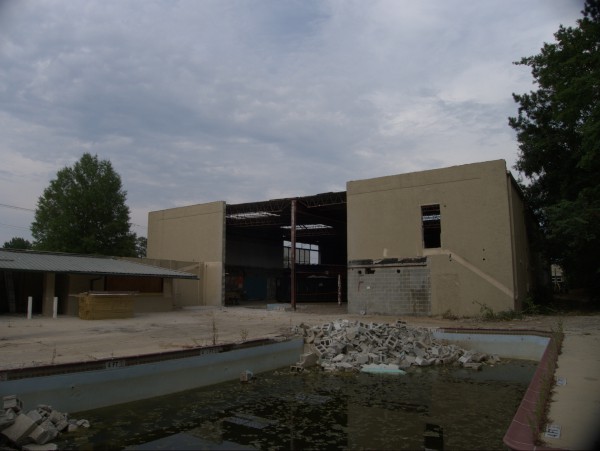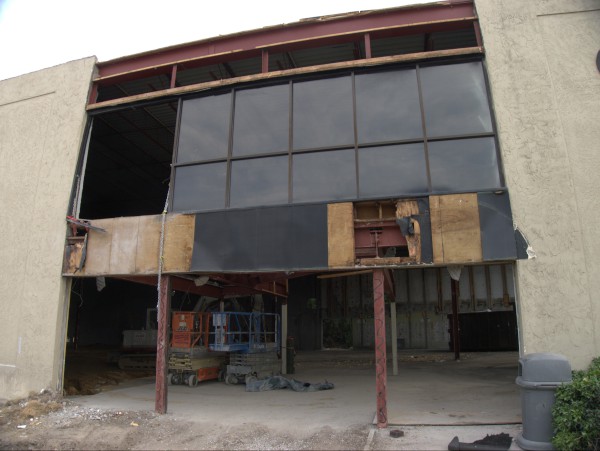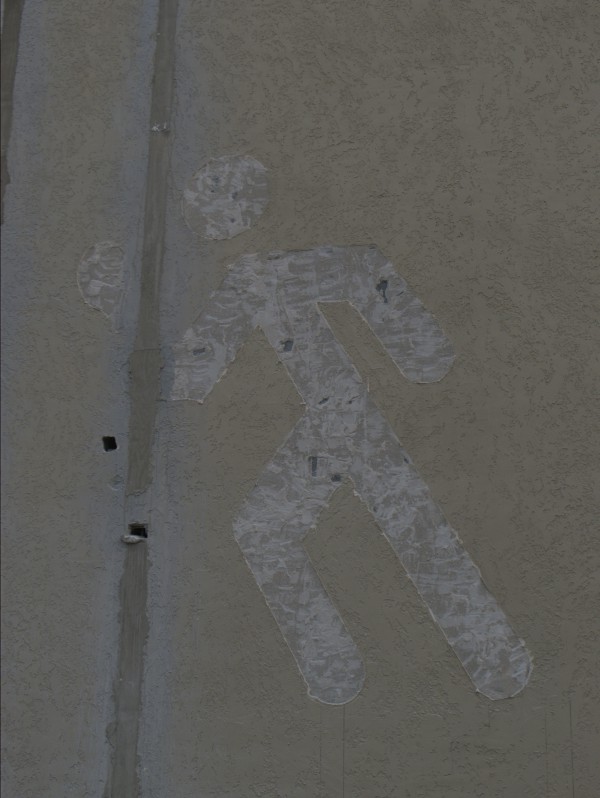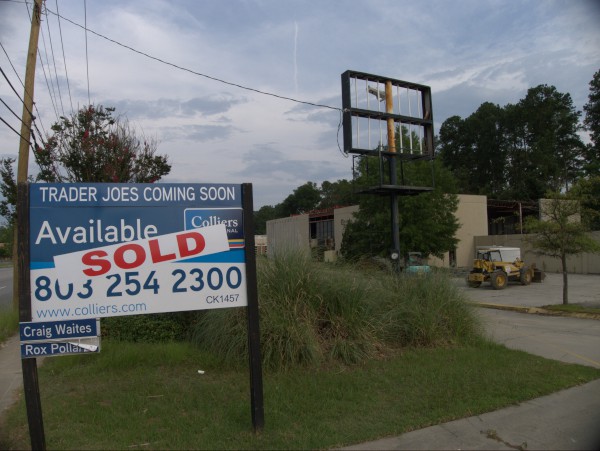 UPDATE 18 July 2012 -- Really, I don't see why they didn't knock the whole building down. Apparently they are using absolutely none of it other than the walls themselves. Given that none of the rest matched what they want, it's hard to believe the walls just happened to be 100% perfect! The pool persists as a water filled hole in the ground for now (pix 15 July 2012):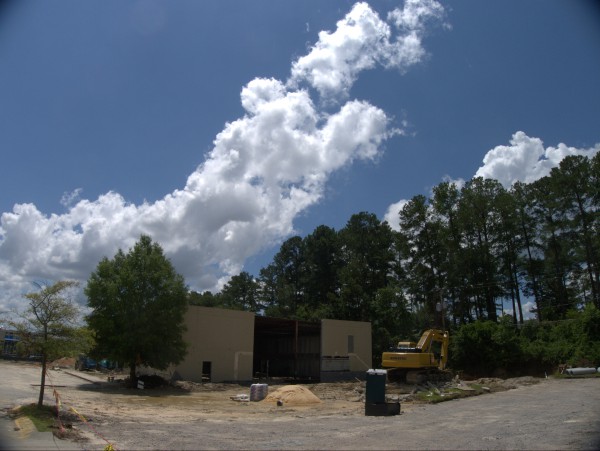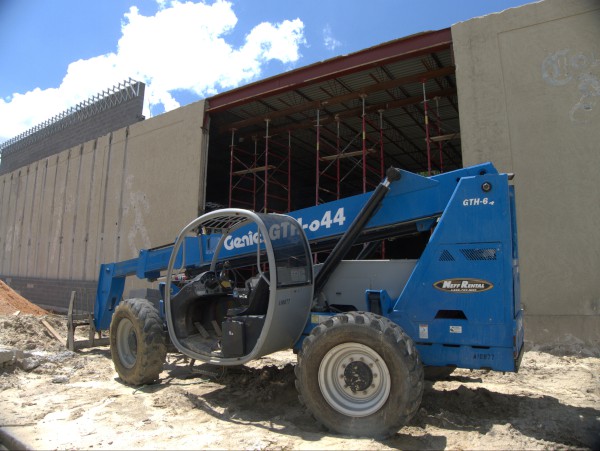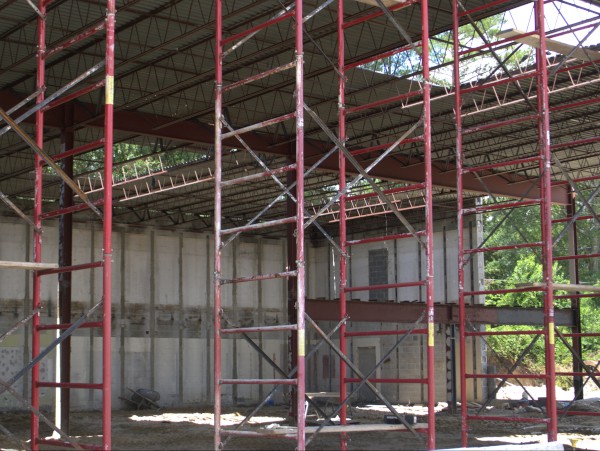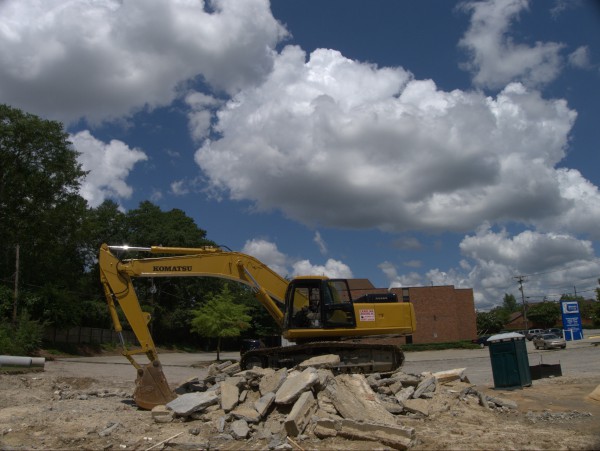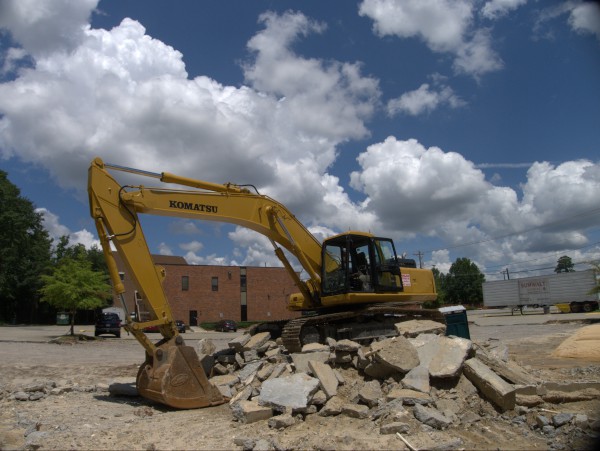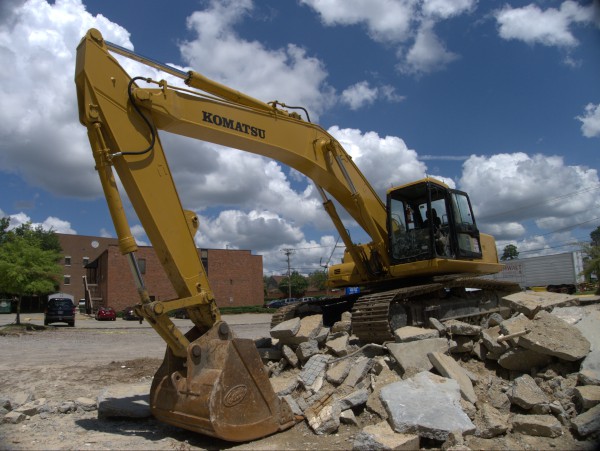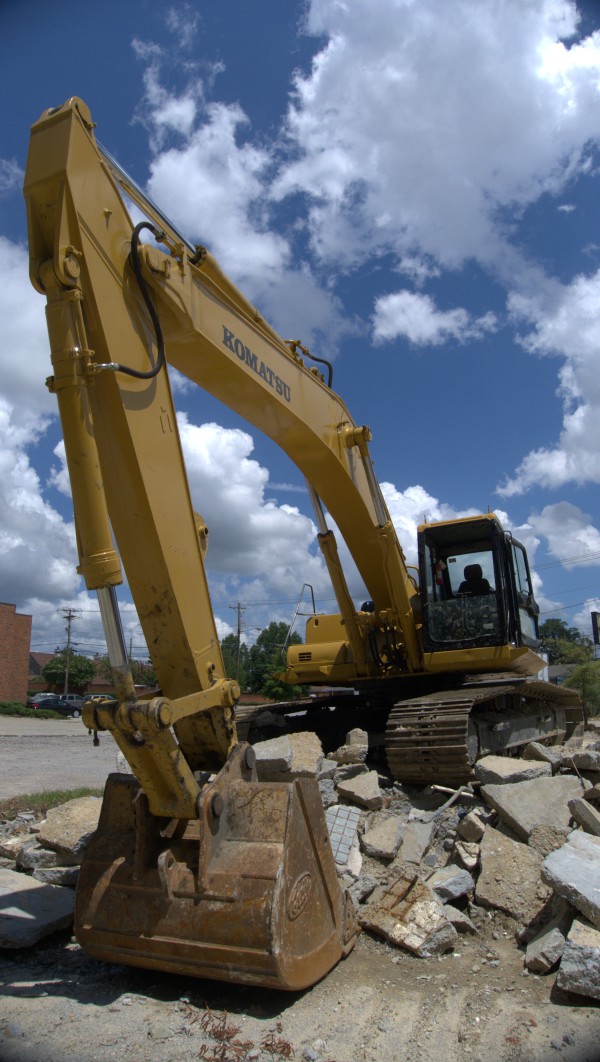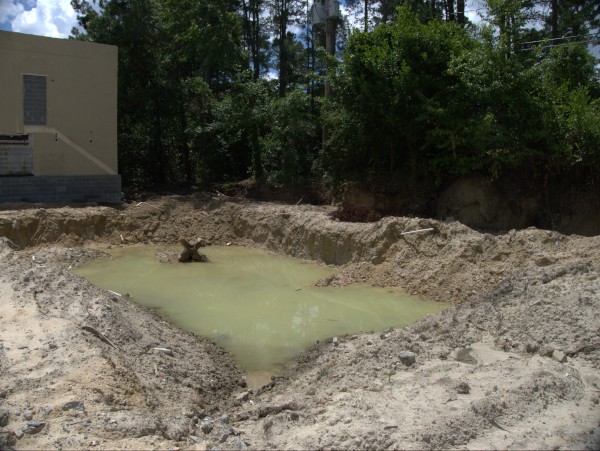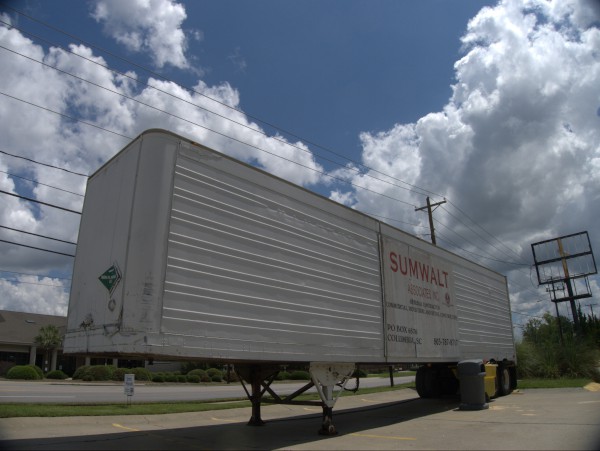 26 August 2012: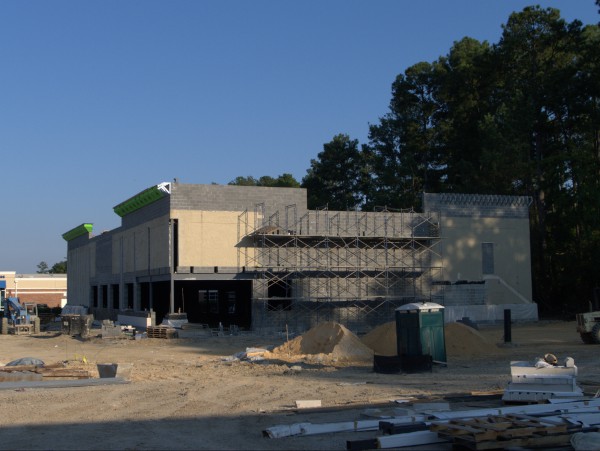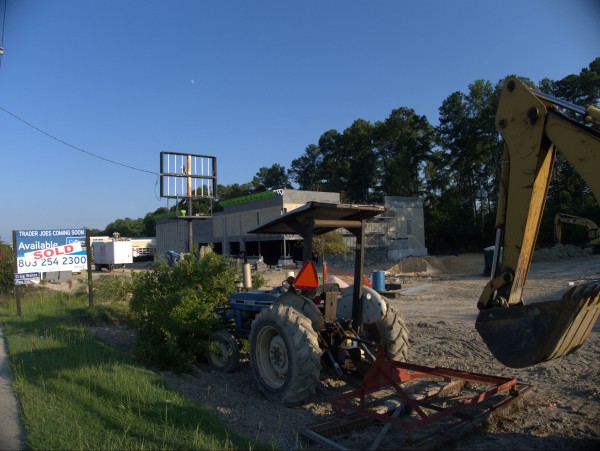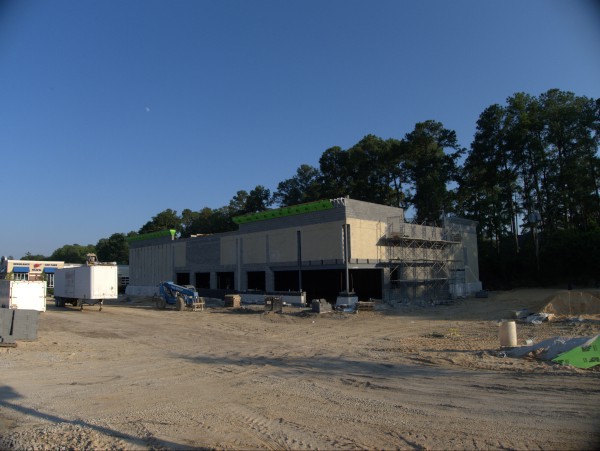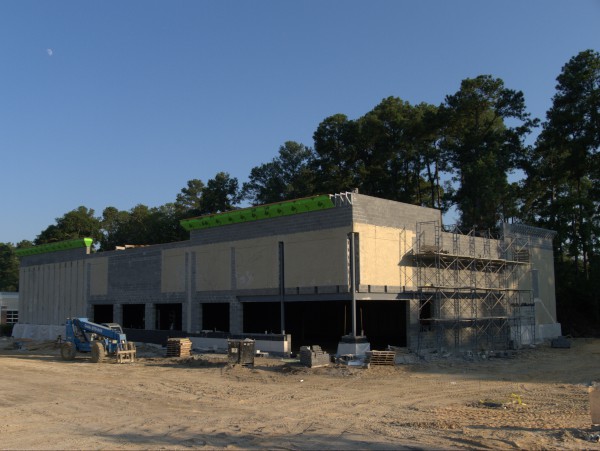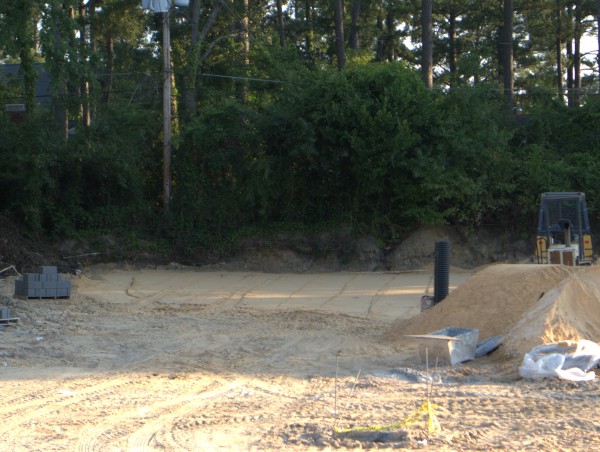 23 September 2012: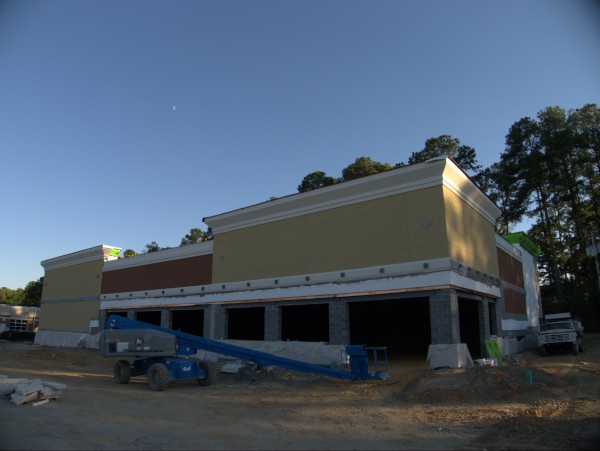 21 October 2012: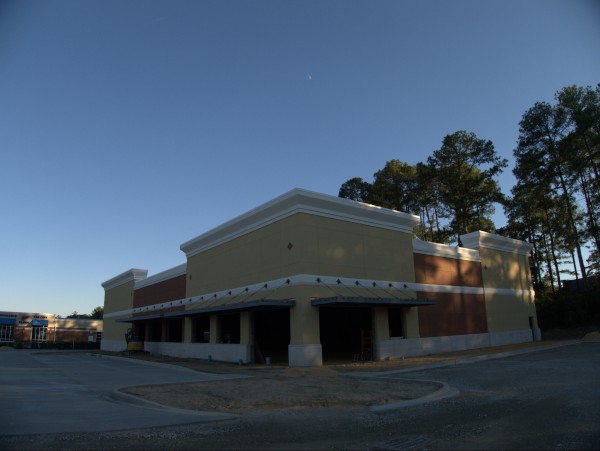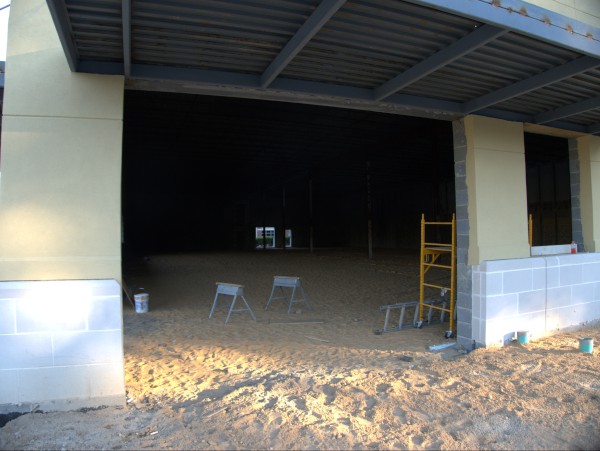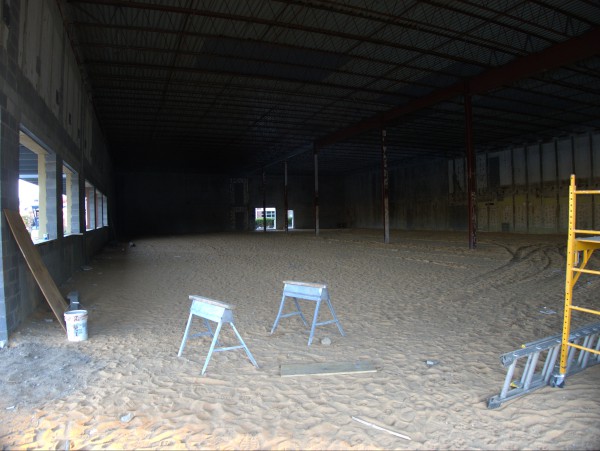 The pool: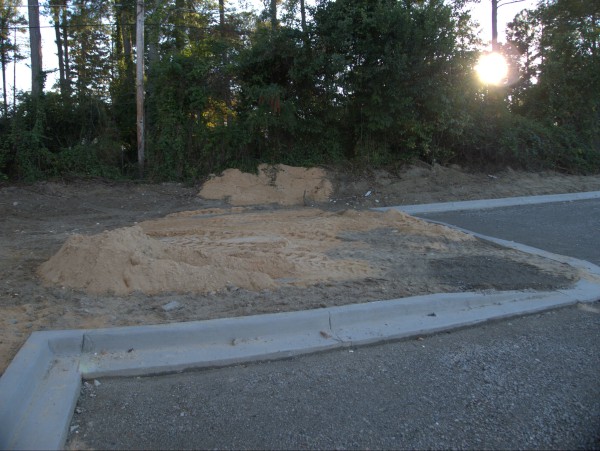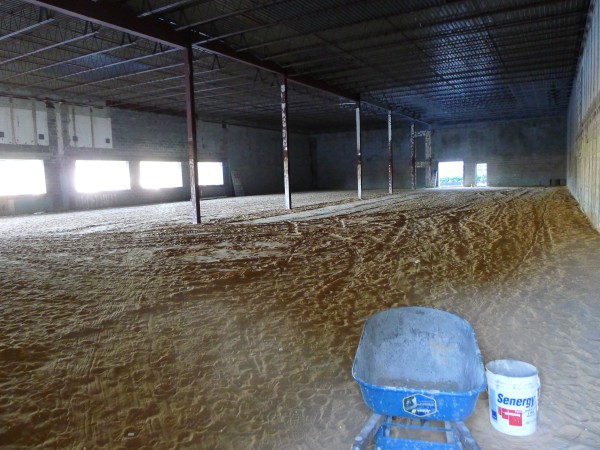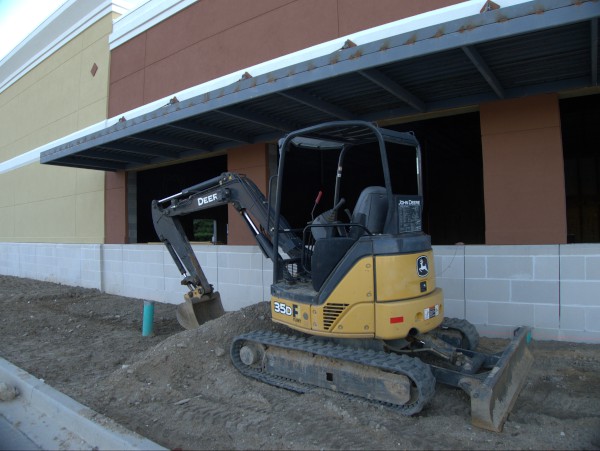 UPDATE 30 October 2012 -- The Trader Joe's sign went up today: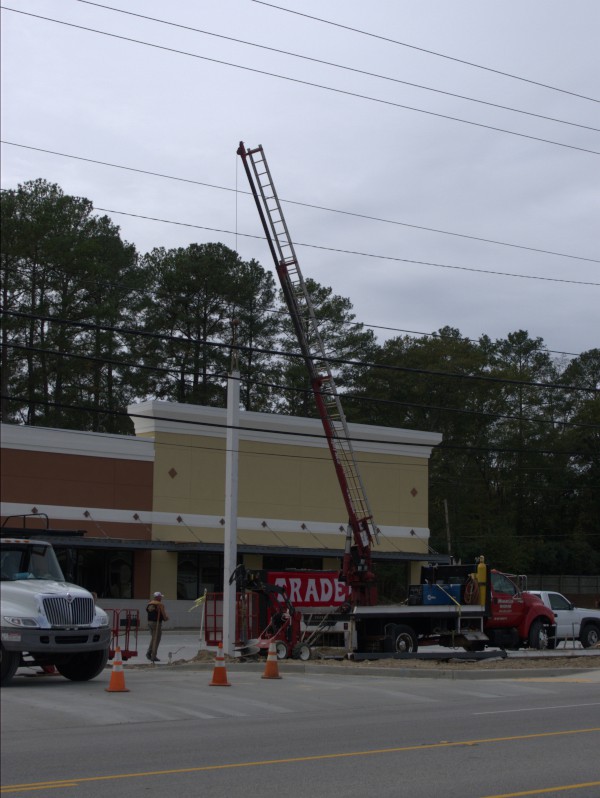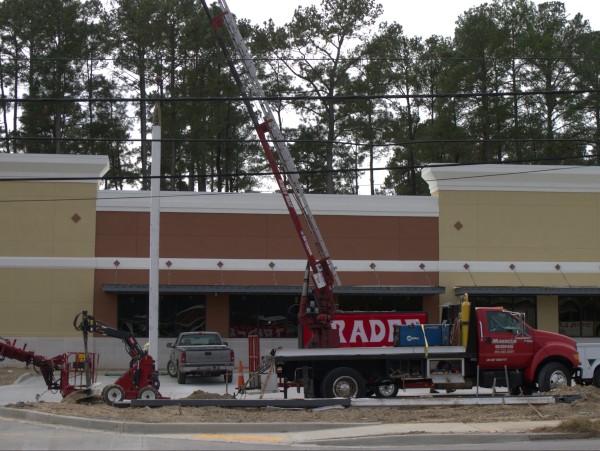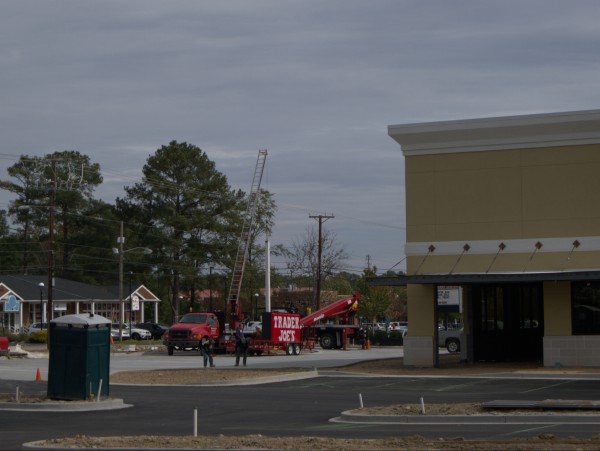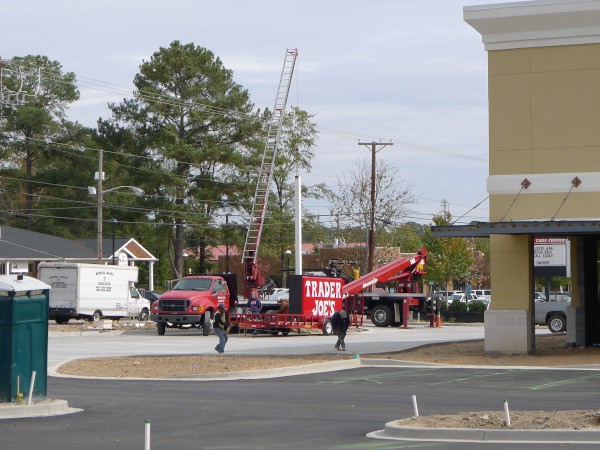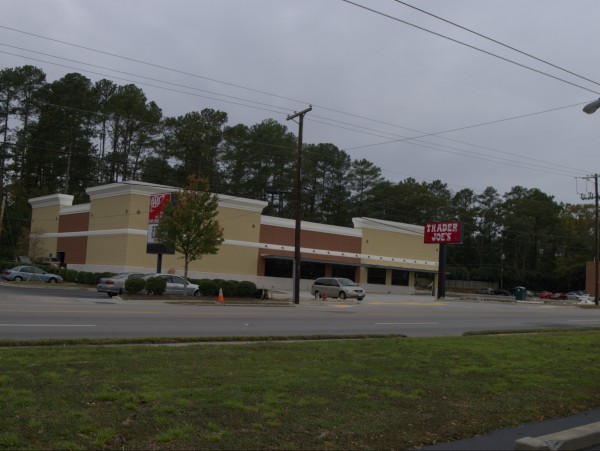 1 December 2012: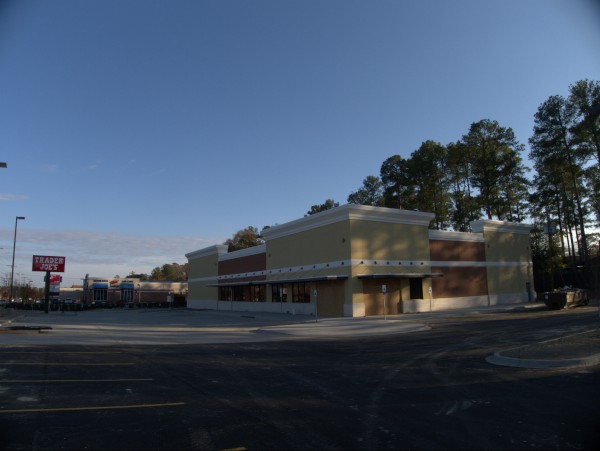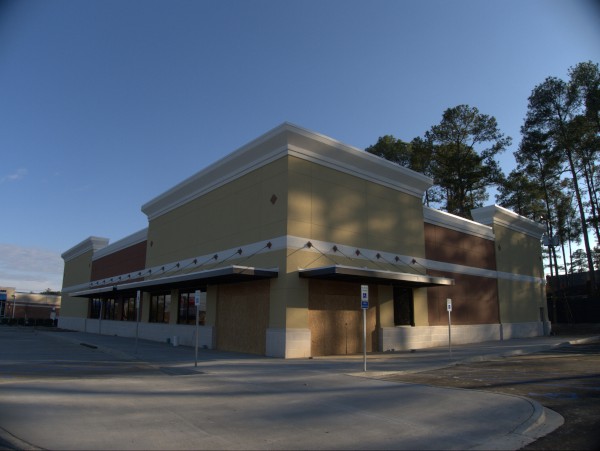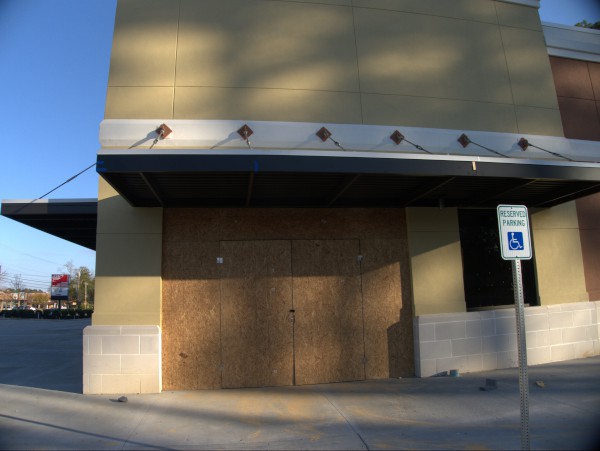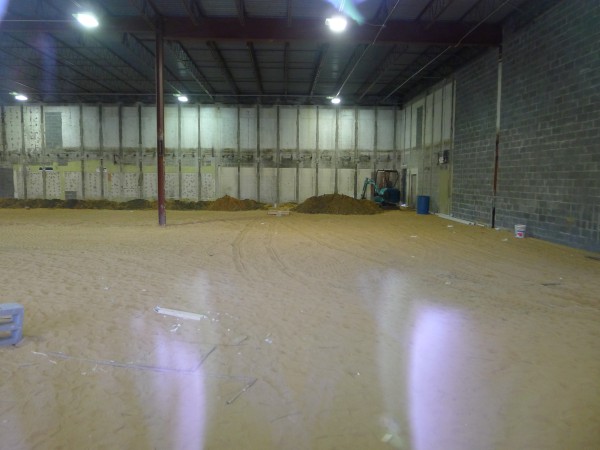 5 January 2013: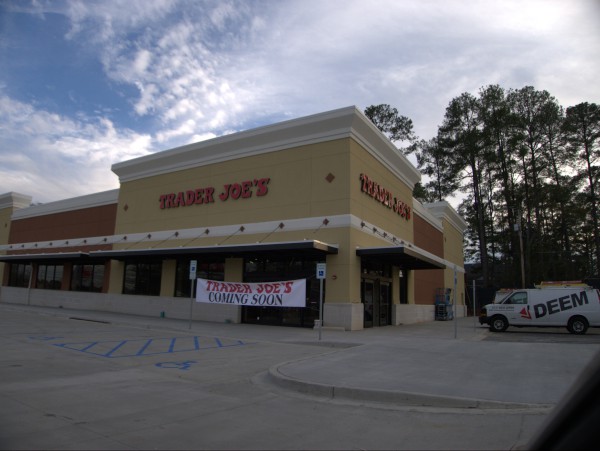 20 January 2013: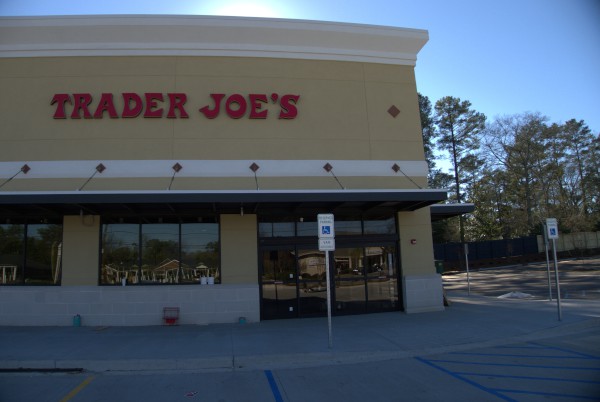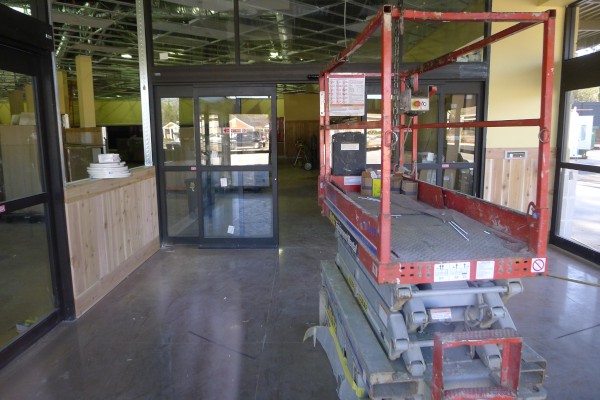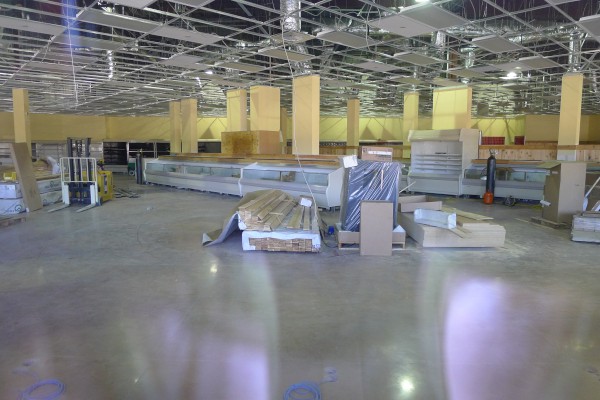 29 January 2013: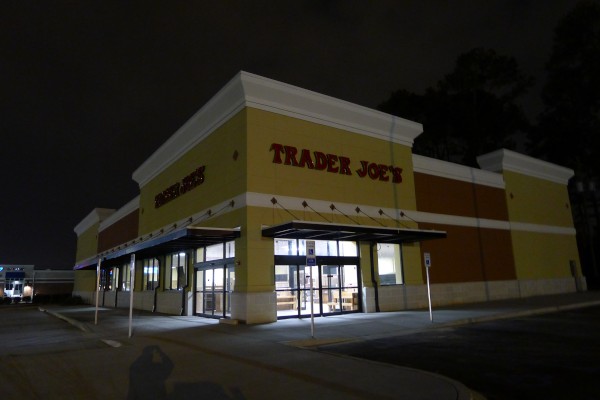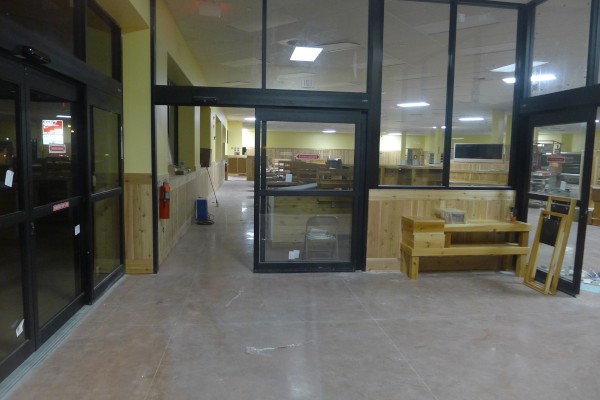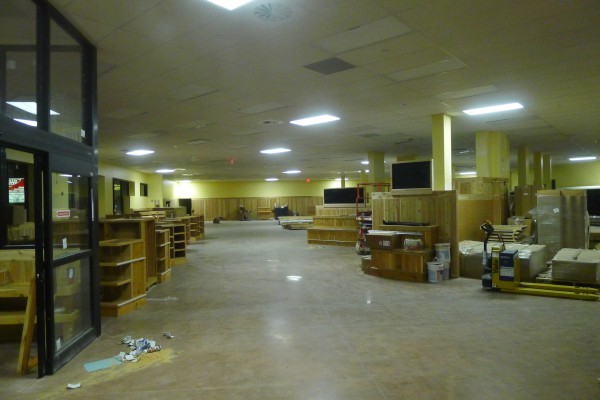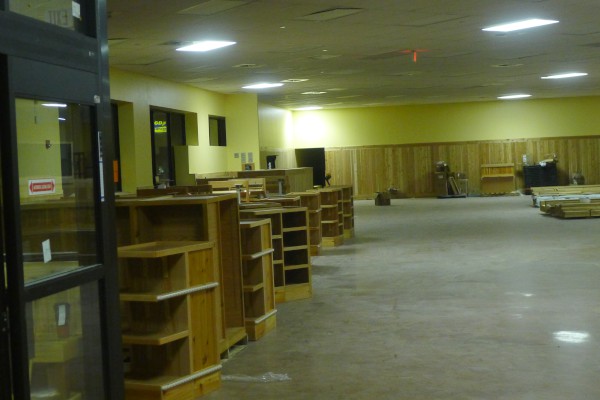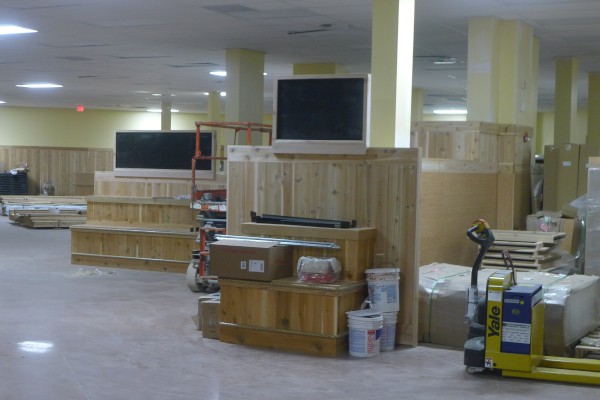 17 February 2013: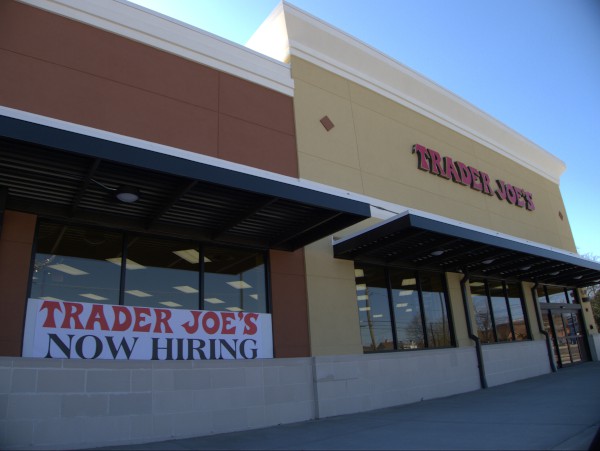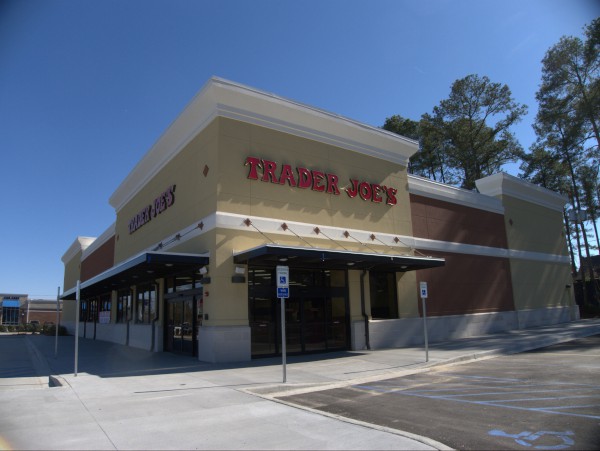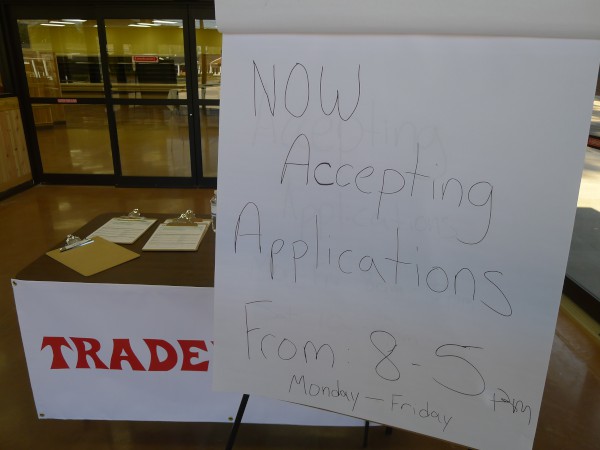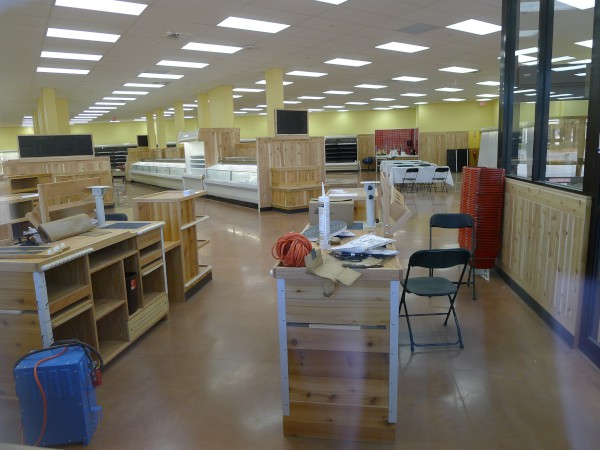 17 March 2013: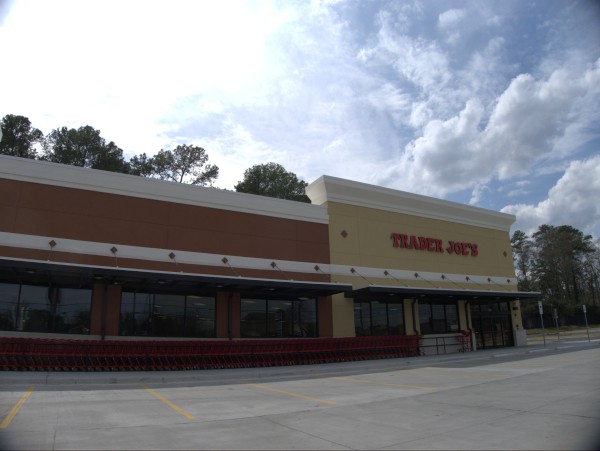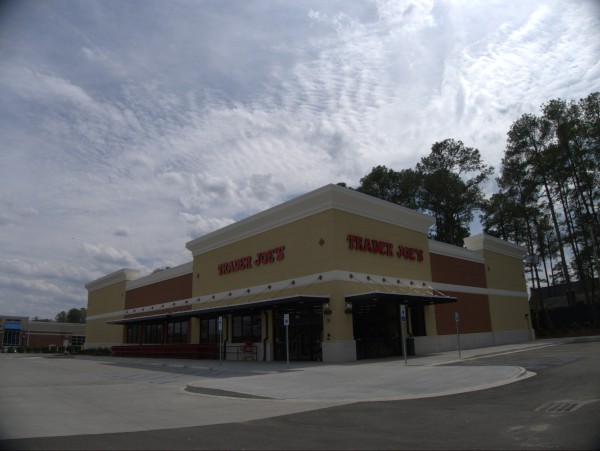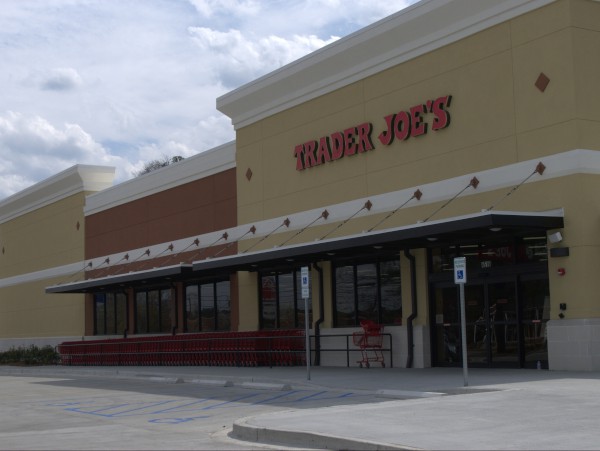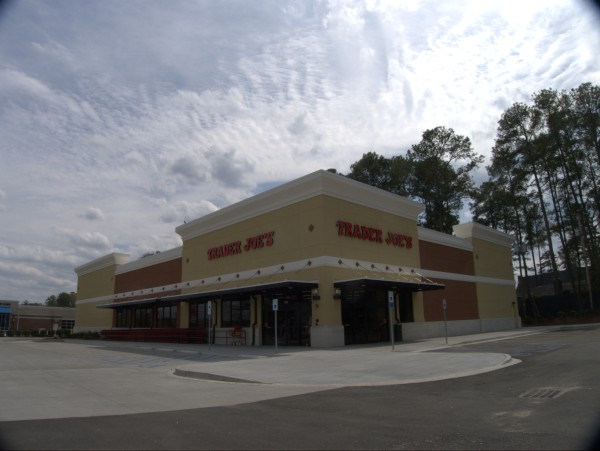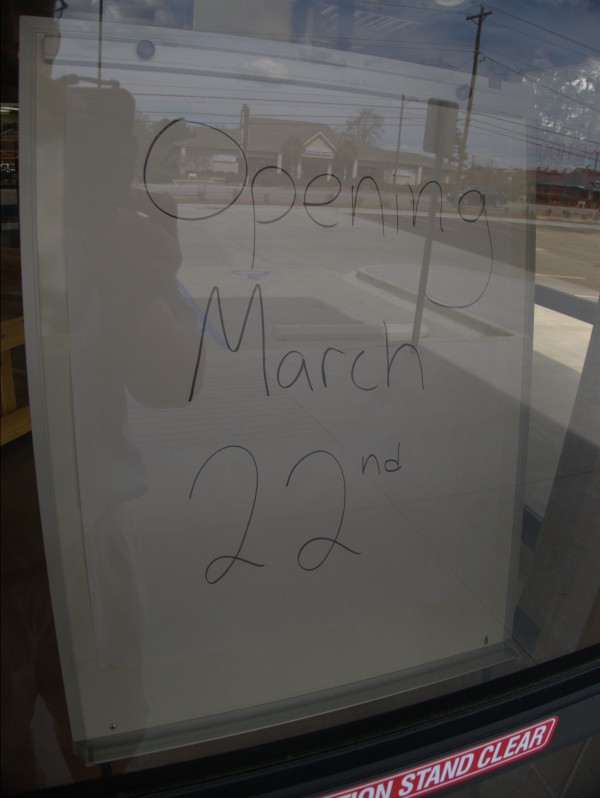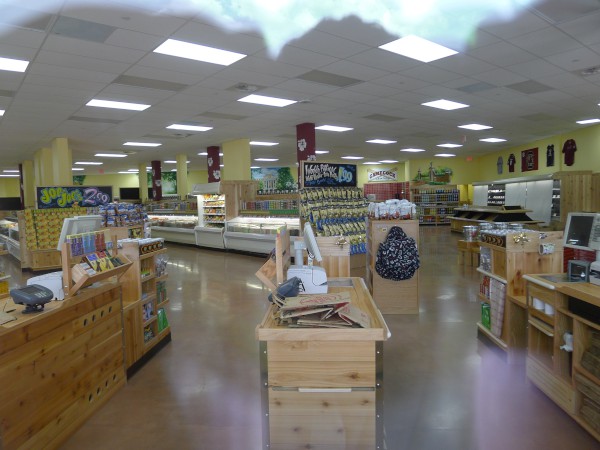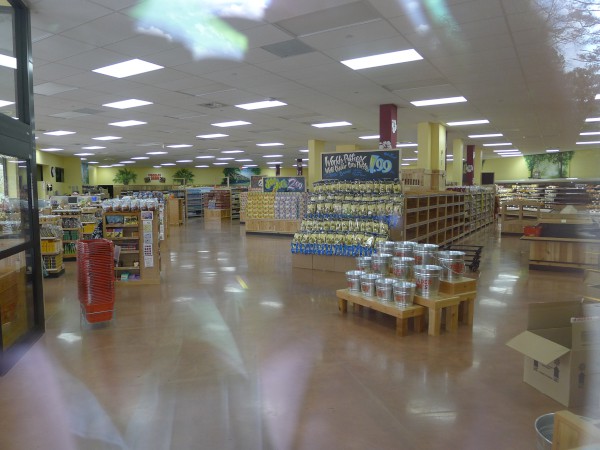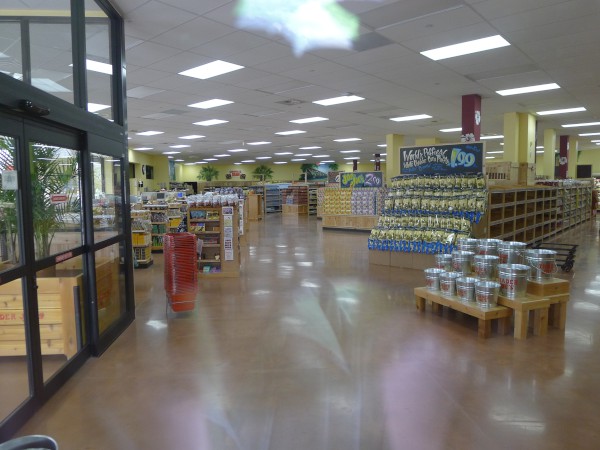 UPDATE 6 January 2013: Added 6 June 2012 photoset.
UPDATE 6 March 2013: Added a bunch of photosets.
UPDATE 23 March 2013 -- And Trader Joe's is open: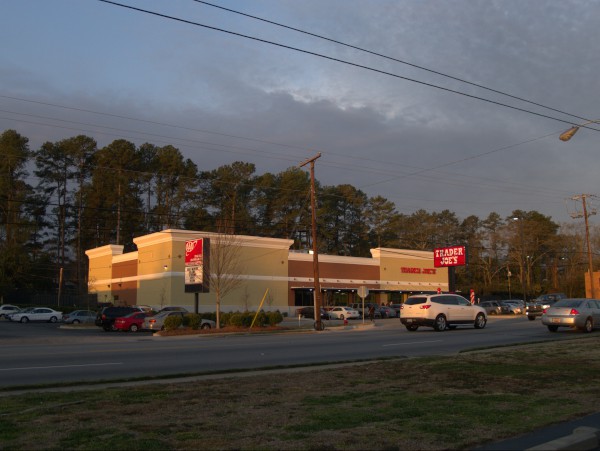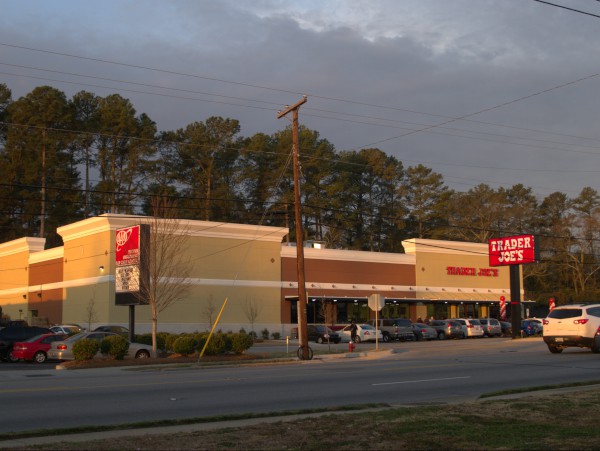 Photosets:
22 Responses to 'Columbia Athletic Club, 4502 Forest Drive: 1 June 2008 (ownership)/April 2009 (building)'
Subscribe to comments with RSS or TrackBack to 'Columbia Athletic Club, 4502 Forest Drive: 1 June 2008 (ownership)/April 2009 (building)'.
Leave a Reply