Archive for the 'gym' tag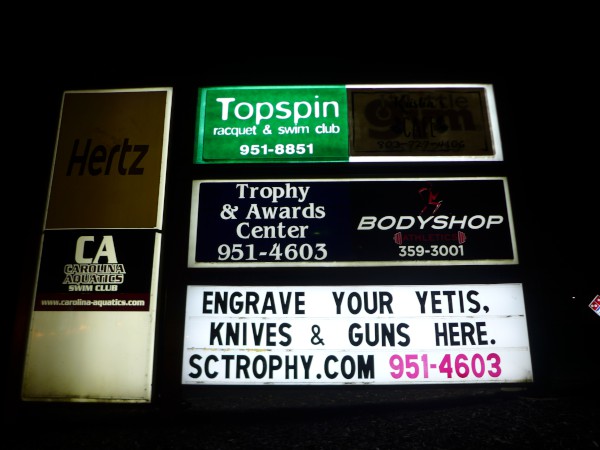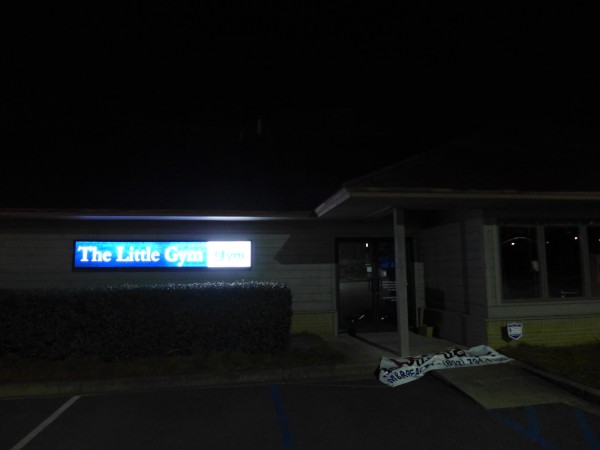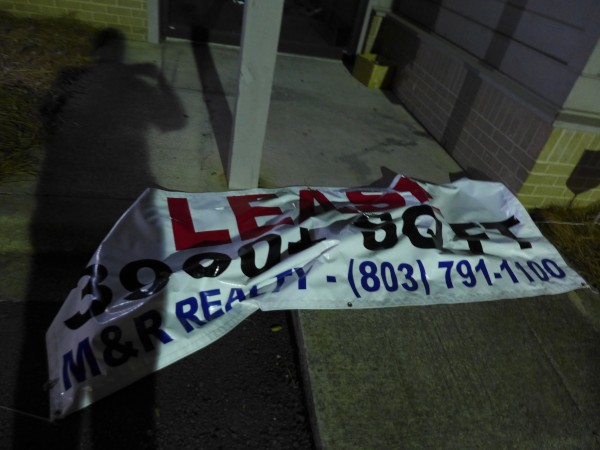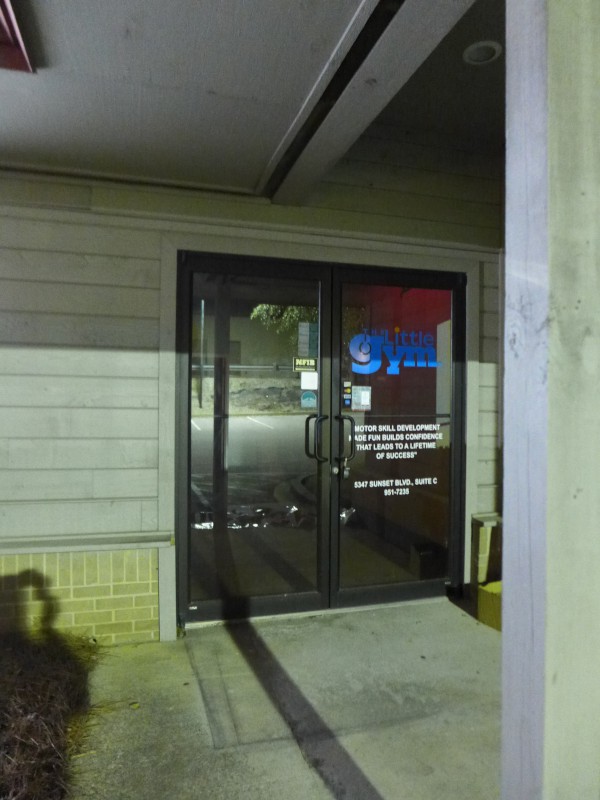 I wasn't aware of this location of The Little Gym though my nieces have been happy to attend the one that is now on Rosewood over the years.
The papered over streetside sign makes it look as if Kristin's Cafe is in the spot now, but looking at the storefront itself, that does not seem to be the case.
I would say if you are going to try to get your Yeti engraved, you probably *should* have your guns & knives ready as well.
(Hat tip to commenter James R)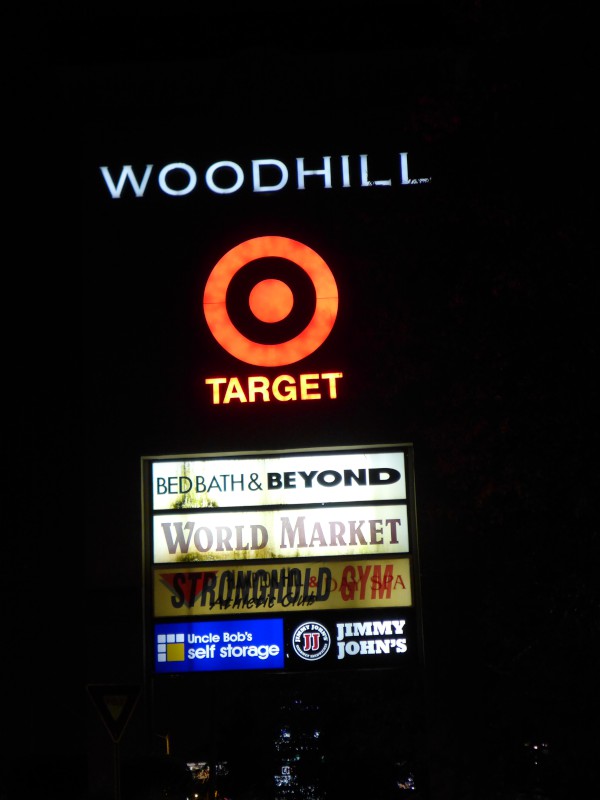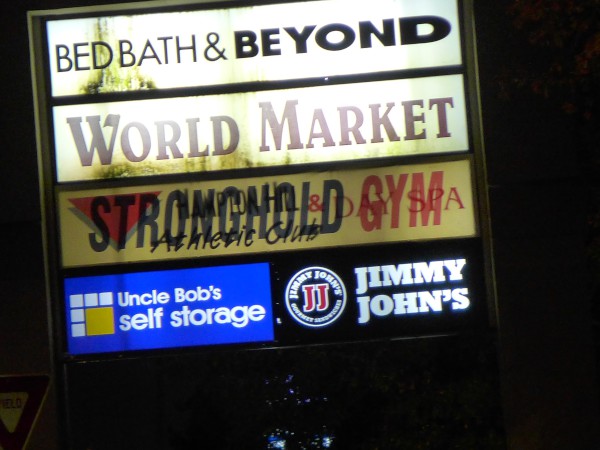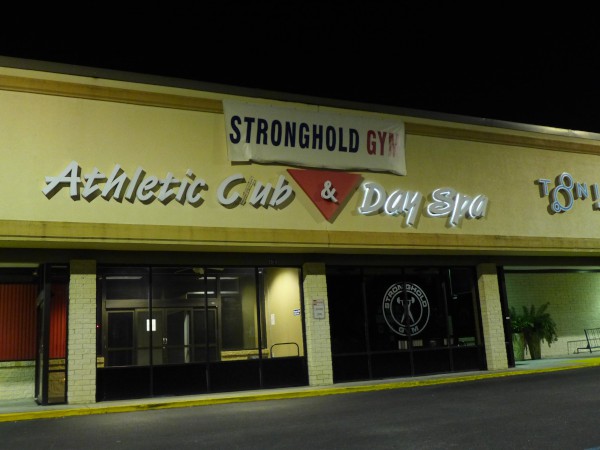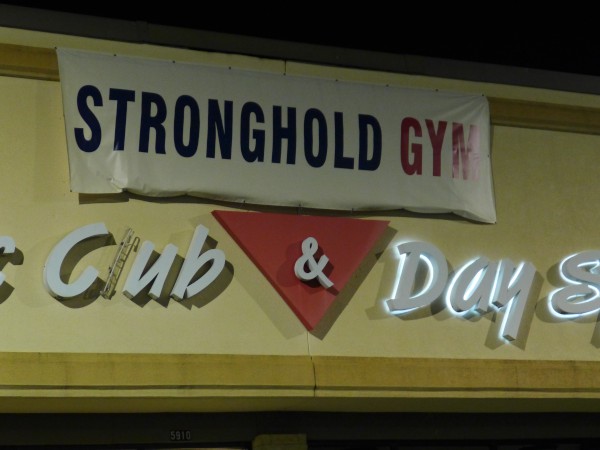 I noticed the otehr night that Hampton Hill Atletic Club next to Jimmy Johns in Shoppes At Woodhill had closed and been replaced by Stronghold Gym.
A little googling establishes that Hampton Hill went Chapter-11 (debtor in possession) at the end of June 2015. I guess in the end they were not able to reorganize and make a go of it.
Looking at things after writing the above, I think I may be wrong about this being part of Shoppes At Woodhill. It appears that Shoppes At Woodhill is the stores along Garners Ferry and Pellham Drive. The back side with Target, World Market etc appears to have separate signage.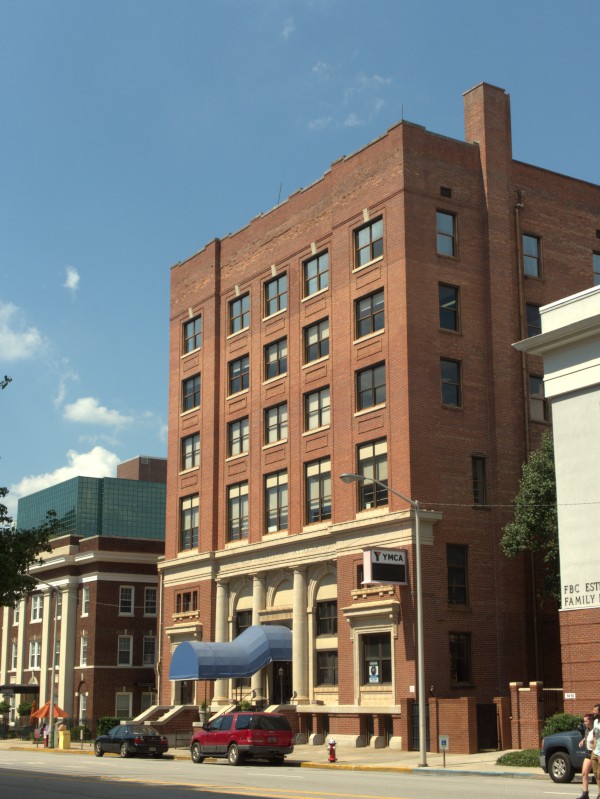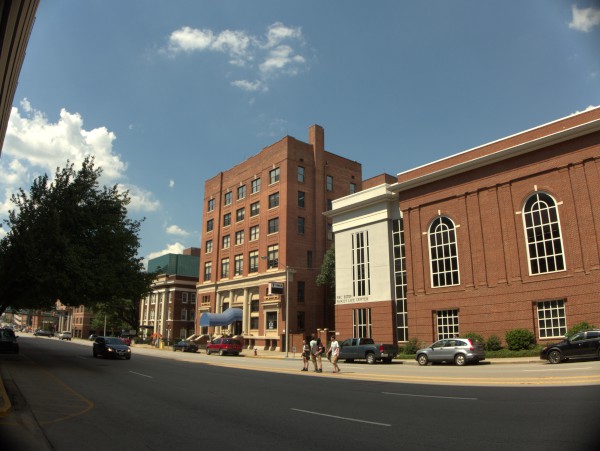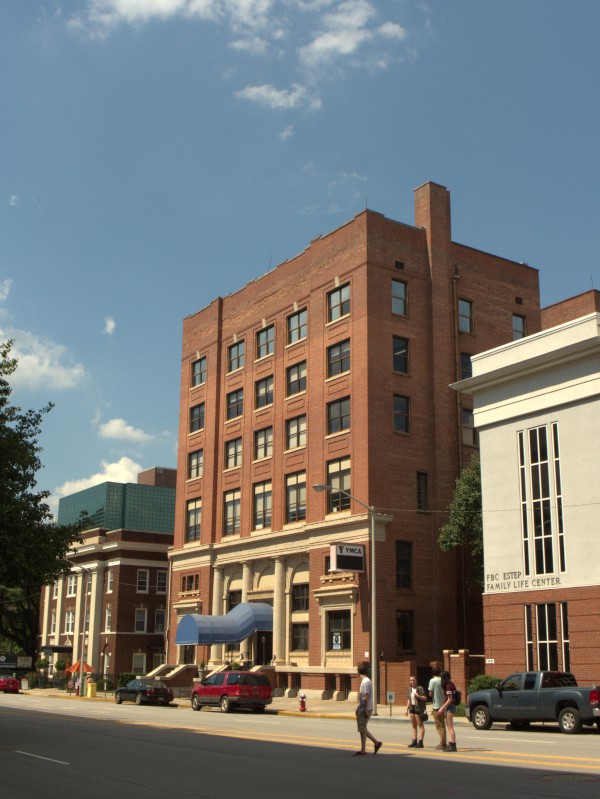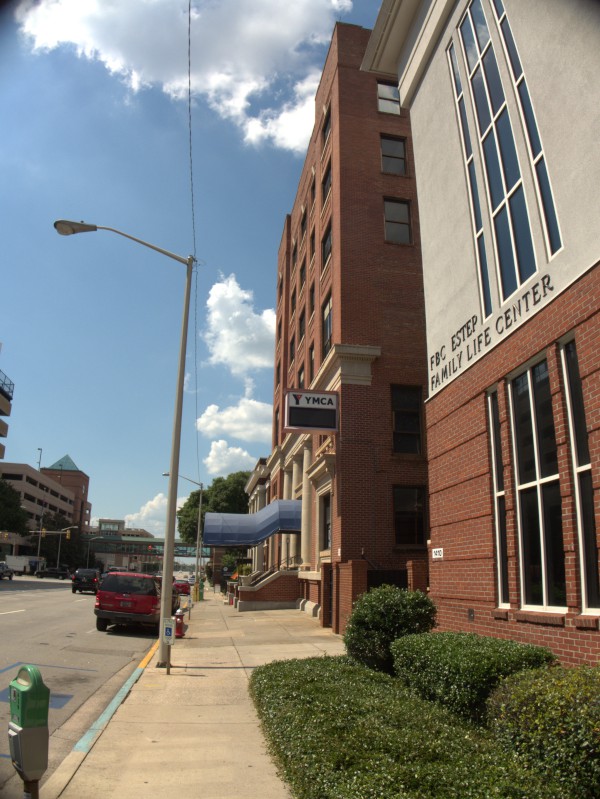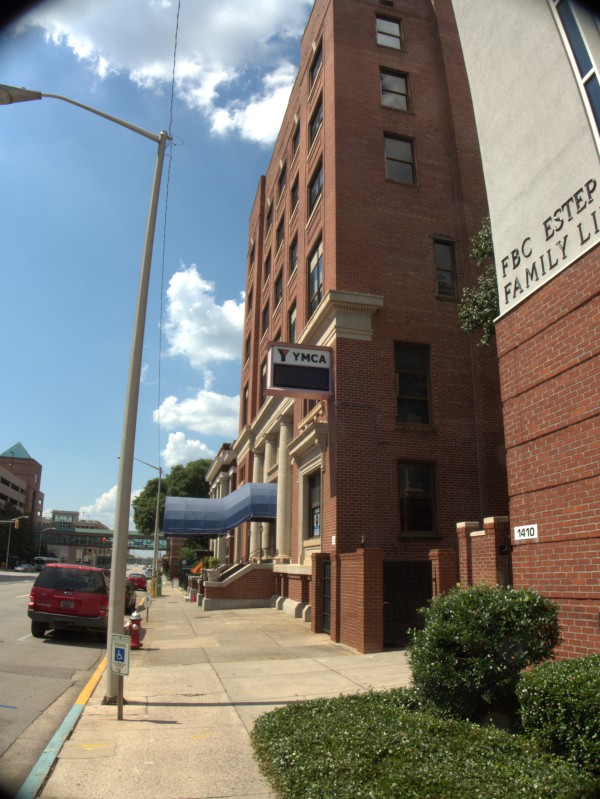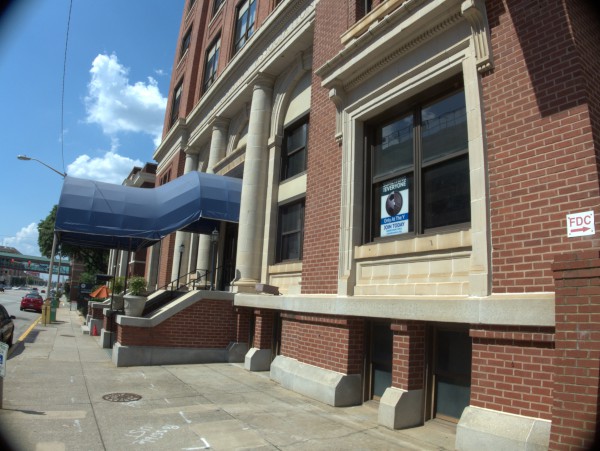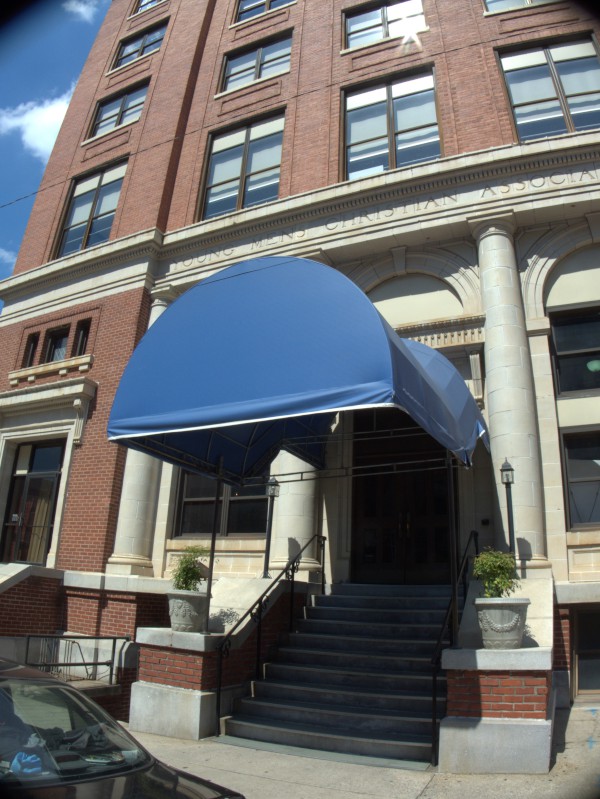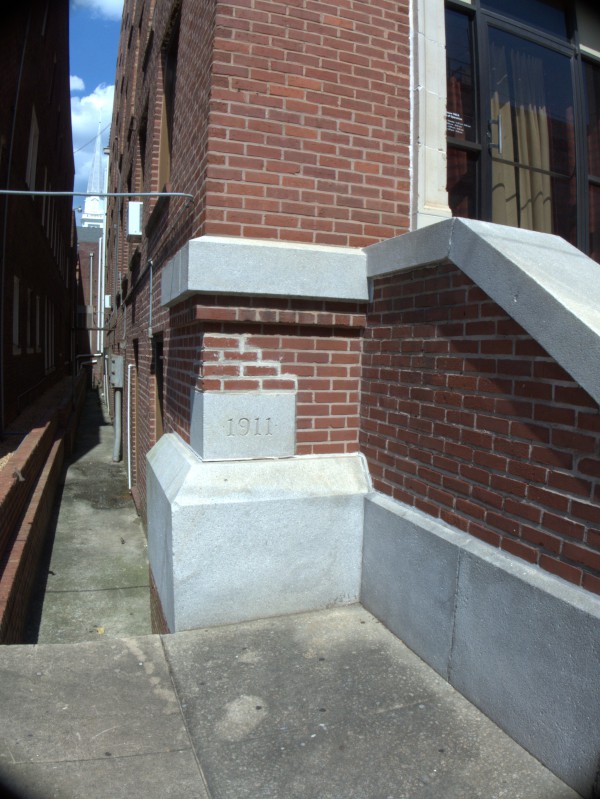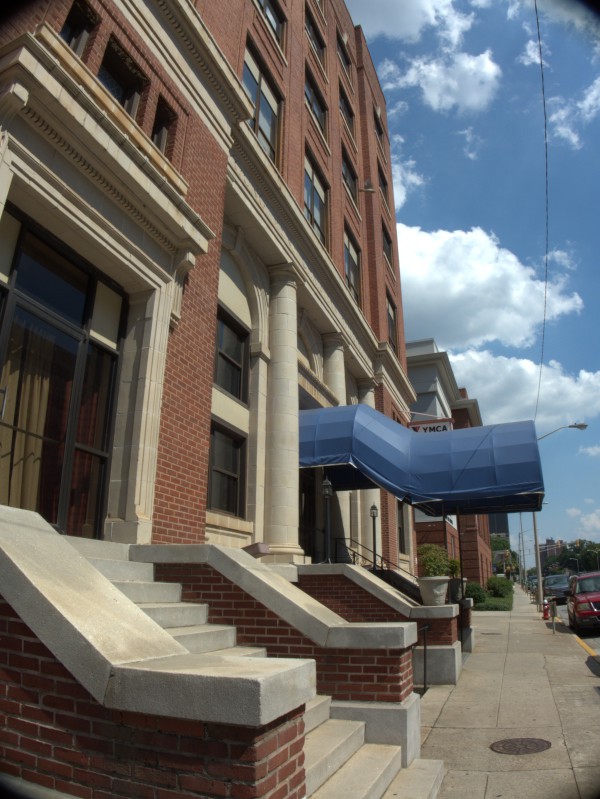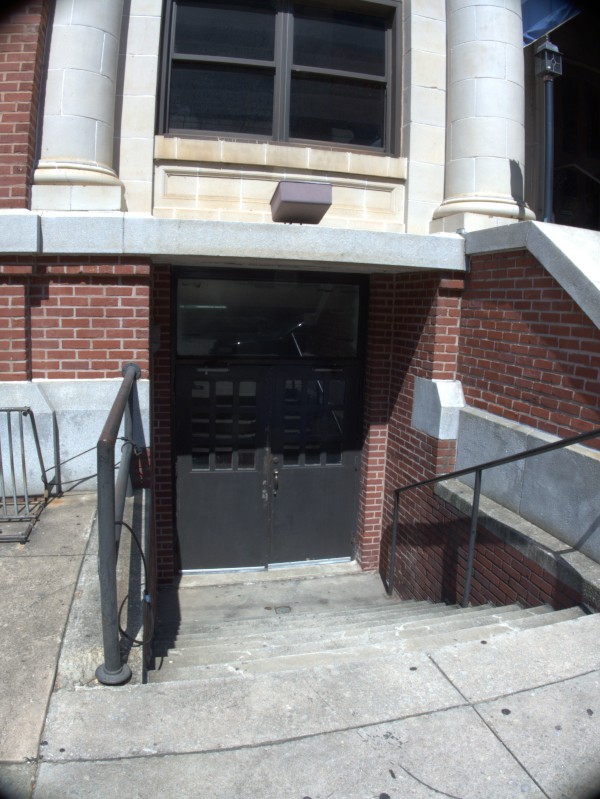 I believe I may at one time have had swimming lessons at the downtown 'Y', though it is very hazy now. I remember for sure that I had Karate lessons there, something which my mother was in favor of to try and get me out of my books every now and then, and something which I personally hated (the same thing was true of Little League). In the event, I would sneak over to the neighboring RCPL when I was supposed to be in class.
I had not often thought of the 'Y' since then until my sister recently mentioned that it was moving from this historic building to a new one at 1447 Hampton Street.
According to the 'Y' website, that move is this weekend, and the new 'Y' should be open on Monday 11 July 2016.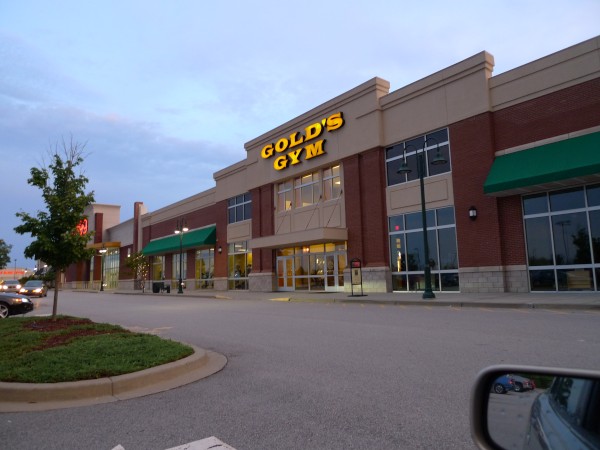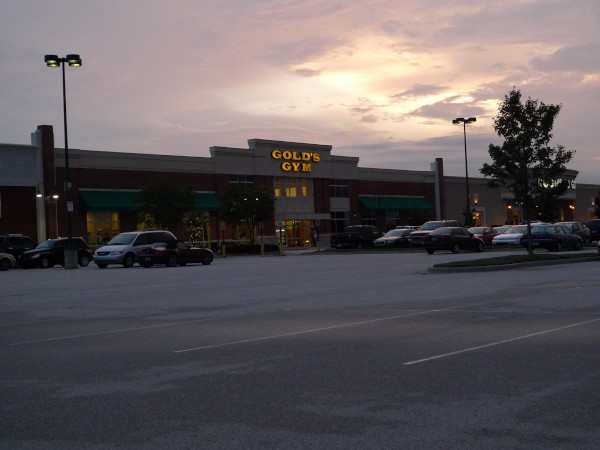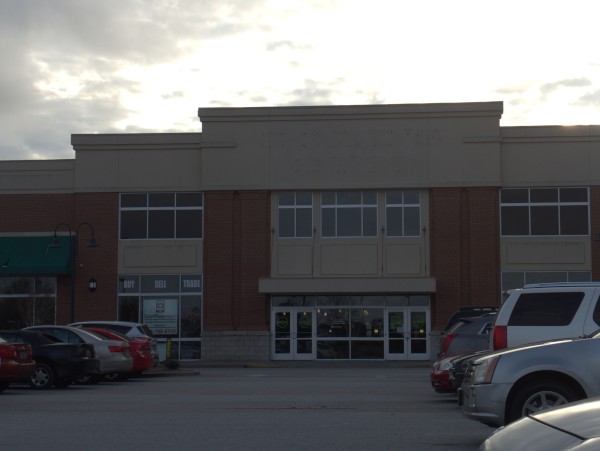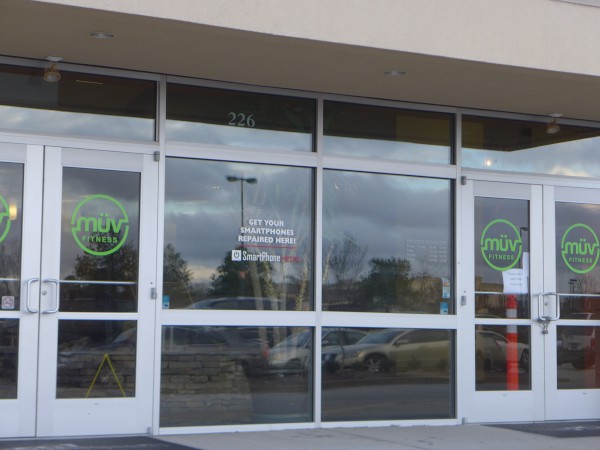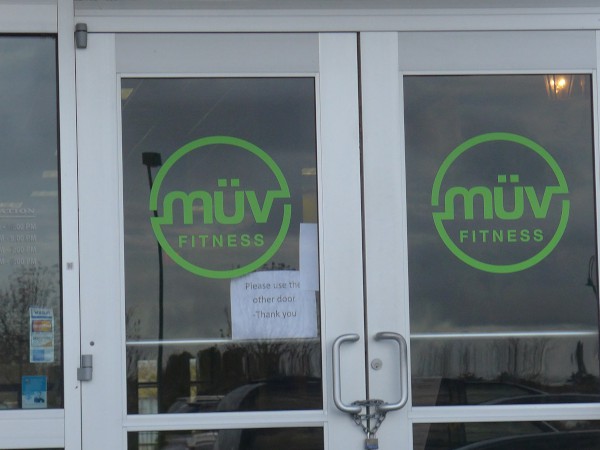 Gold's Gym moved into the old Ashley Furniture Homestore location in 2010.
Now the local operation which had the Gold's franchaise has decided to rebrand their five Columbia locations as MUV Fitness (I won't attempt the heavy-metal umlaut):
Five Gold's Gym locations in Columbia, South Carolina, have rebranded as MÜV Fitness, Spokane, Washington.

The rebrand of the five clubs, which were franchised Gold's Gym locations owned by St. Andrew Fitness Corp., Columbia, went into effect Dec. 1. St. Andrews Fitness Corp. President John Burriss told Club Industry that his decision to rebrand was driven by a desire for expansion. The company plans to open a sixth MÜV Fitness location in Columbia in April 2016.

"We had a great relationship with Gold's Gym," Burriss said. "I love the brand, love the people in it and have lifelong friends in the franchise community."
St. Andrews Fitness Corp., which formed in 1986 prior to becoming a Gold's Gym franchisee, was unable to expand further as Gold's Gym in Columbia due to a corporate decision by Gold's Gym International (GGI), Dallas, Burriss said. St. Andrews Fitness Corp. exercised an option to exit its contract with Gold's Gym on Dec. 1, ending an 18-year run as a Gold's Gym franchisee
I don't know why Gold's didn't want to expand, but they have apparently been having their own problems at the corporate level: Gold's Gym President and EVP Leave, New CEO Appointed.
(Hat tip to commenters James R and Andrew)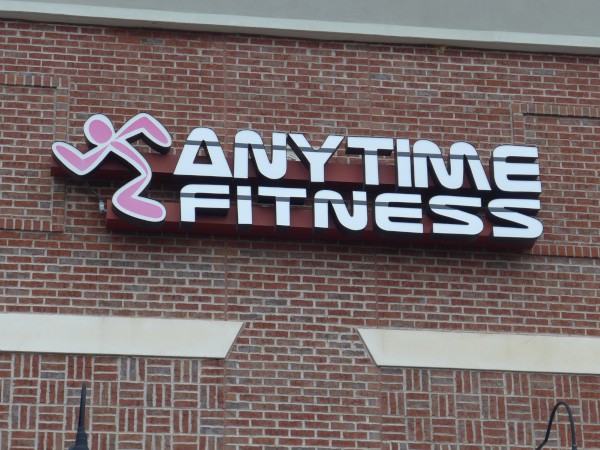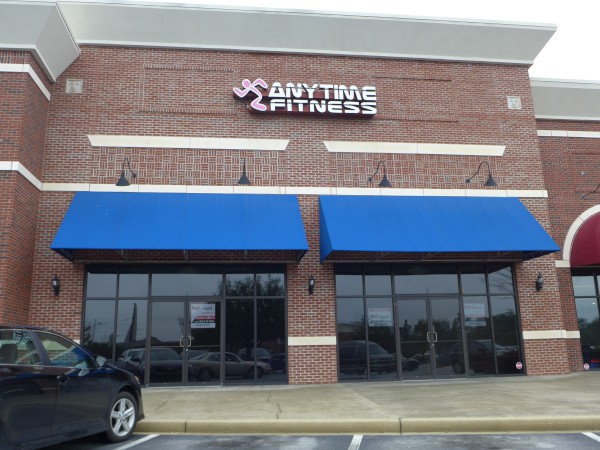 This Sparkleberry Crossing gym is listed in the 2014 phonebook, but not the 2015 one, so it must have closed before listings closed. I'm guessing mid-year. One online review notes that it was nice because there were no crowds. That can be a double-edged sword unfortunately.
Posted at 12:20 am in Uncategorized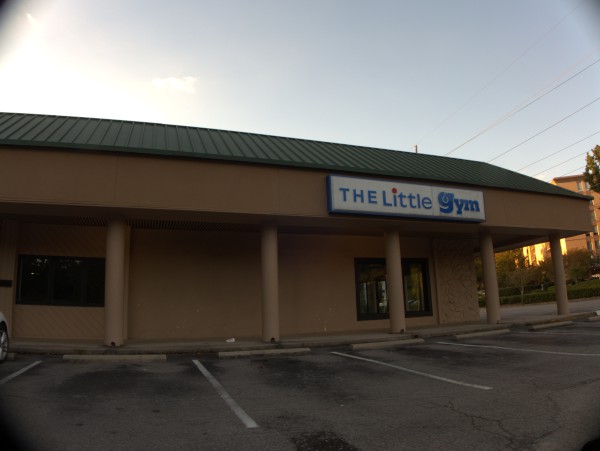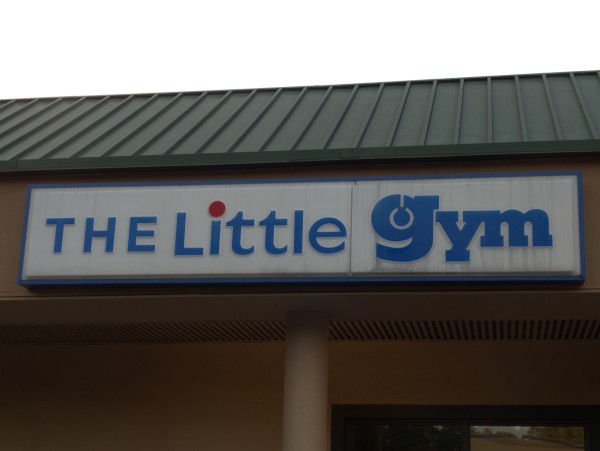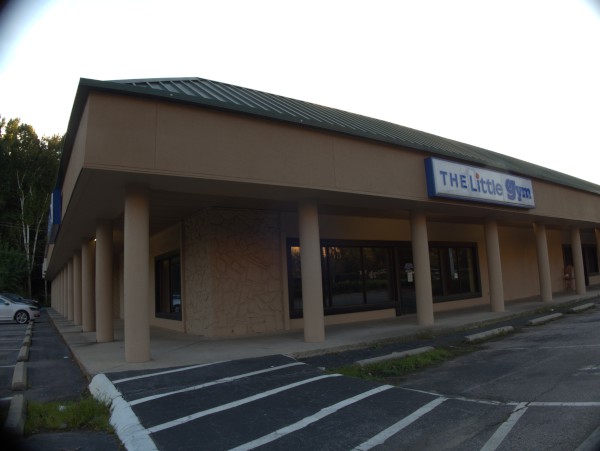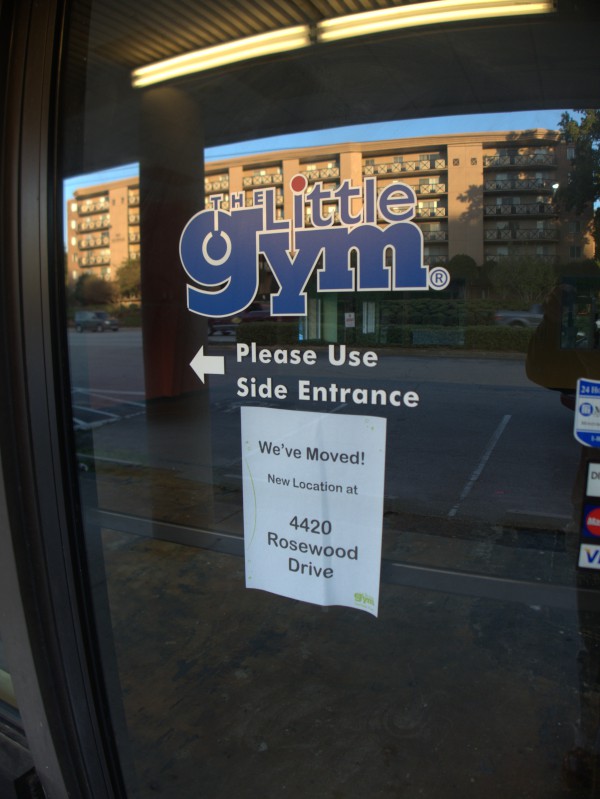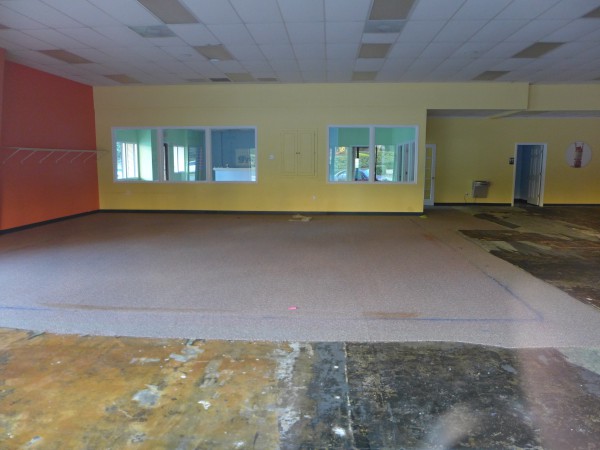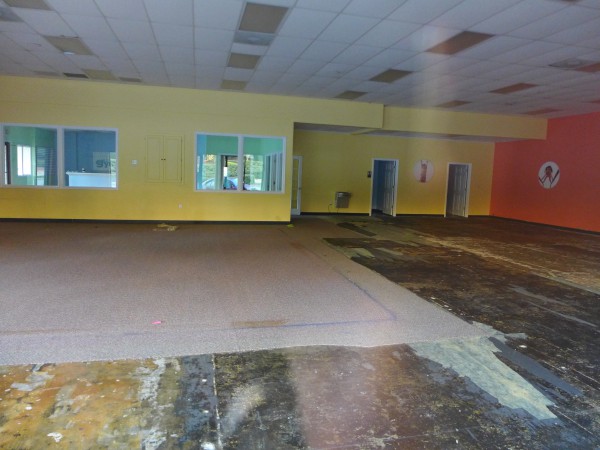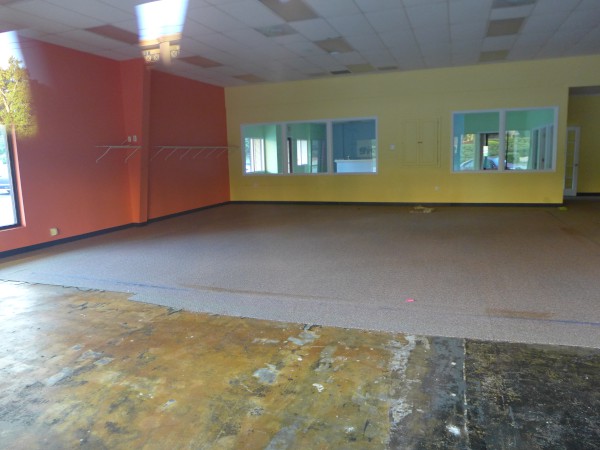 Kids' exercise and gymnastics center The Little Gym has moved out of the suite on Beltline adjacent to the old Sulley's and over to the Sounds Familiar location on Rosewood. As of today, they are open: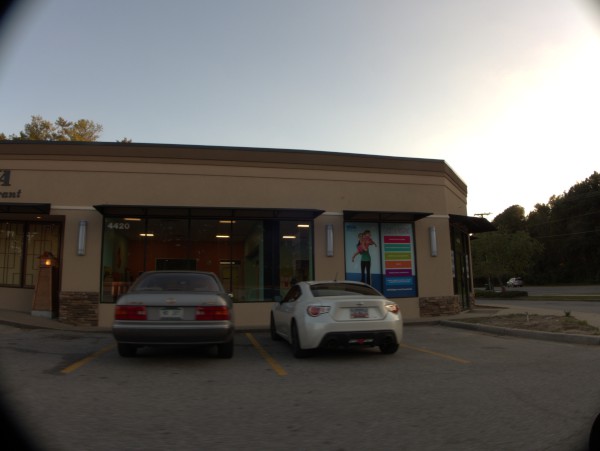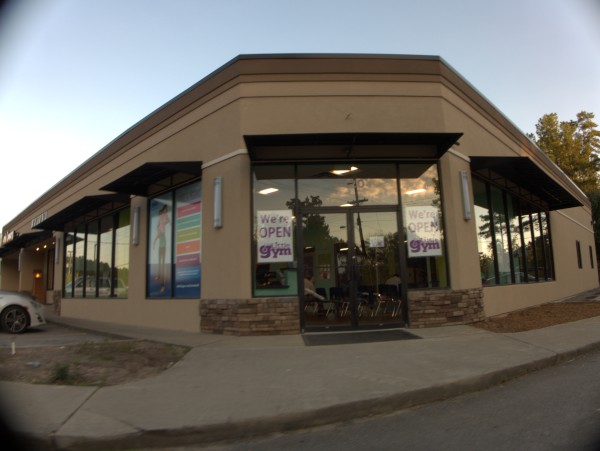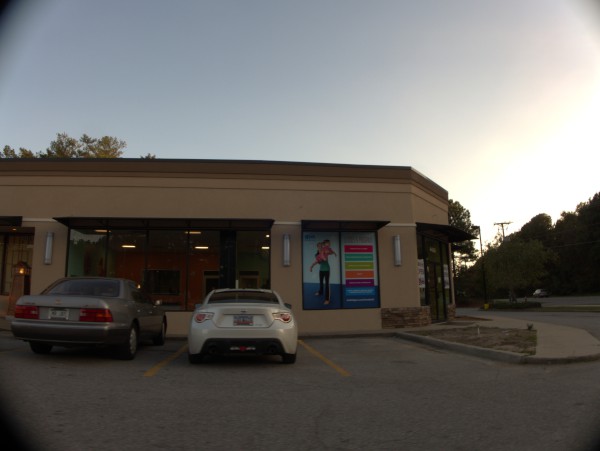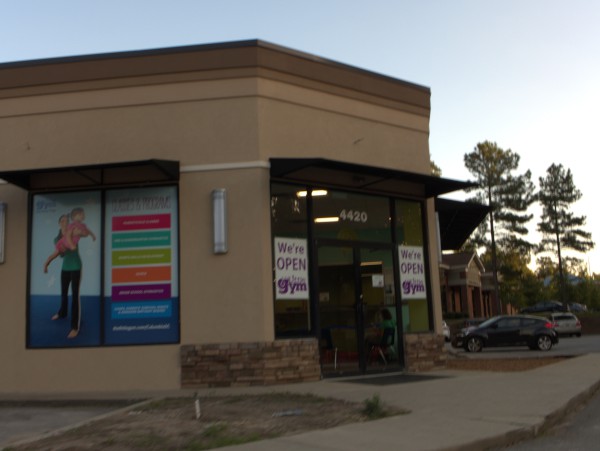 Posted at 12:38 am in Uncategorized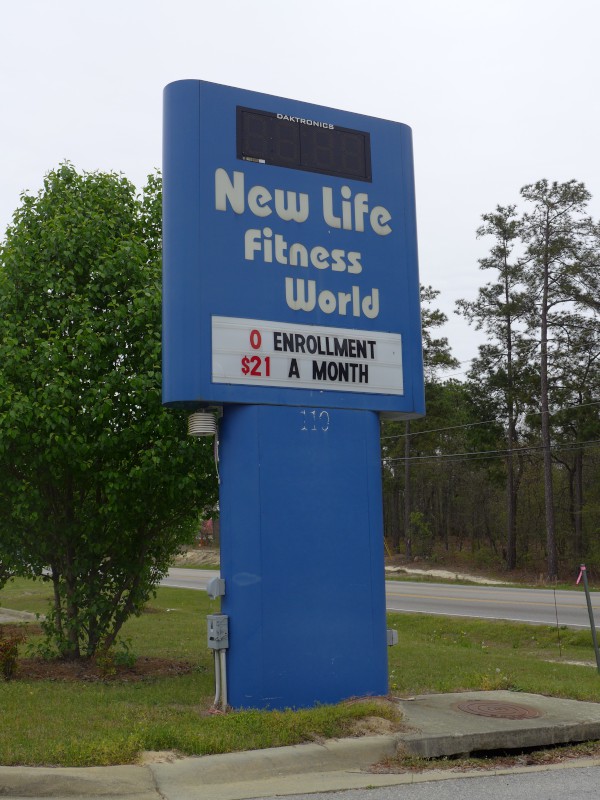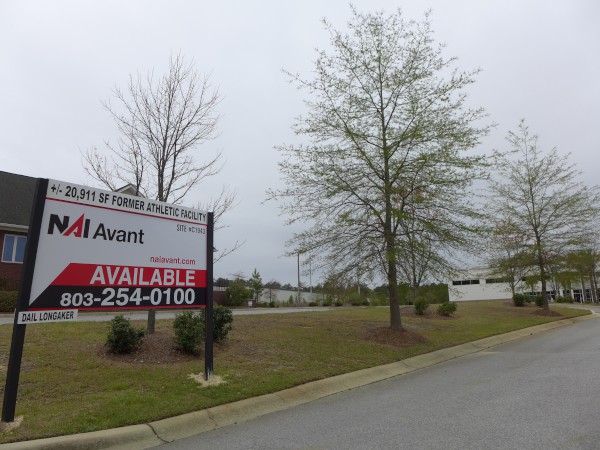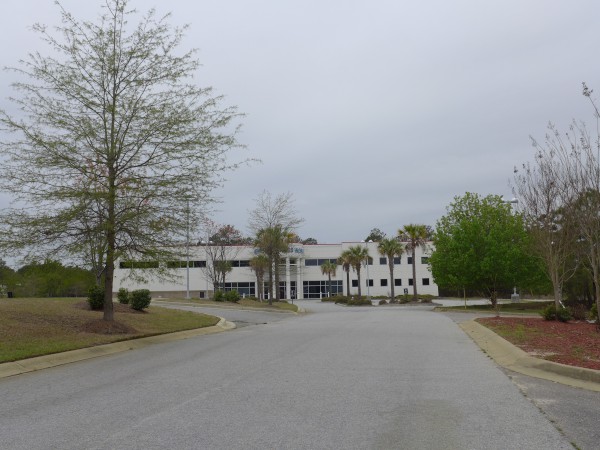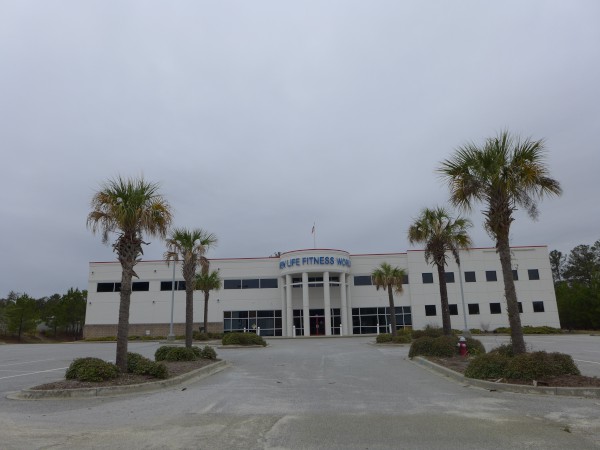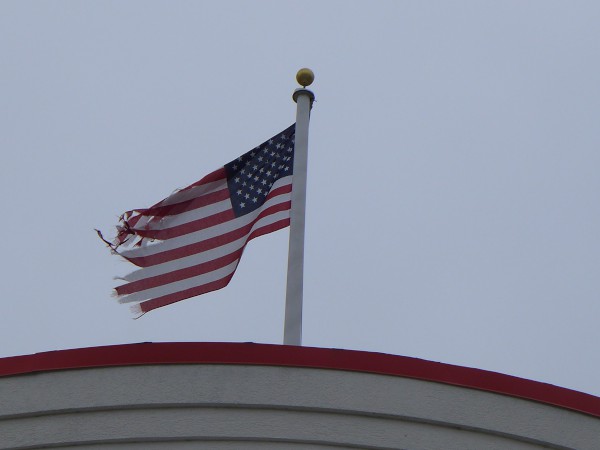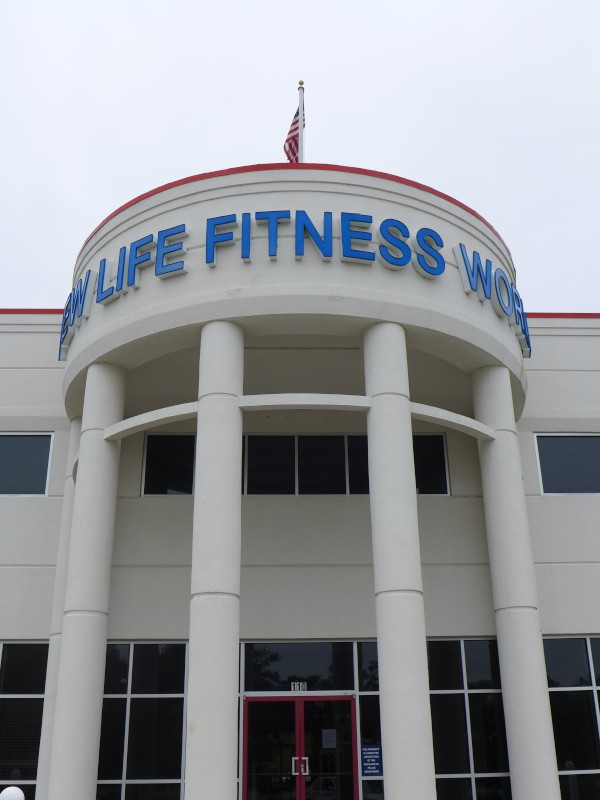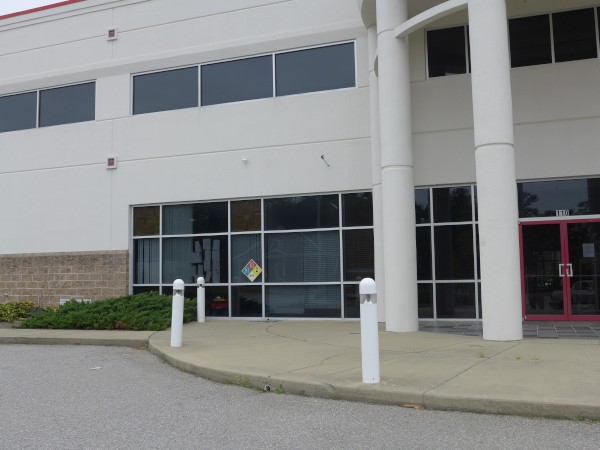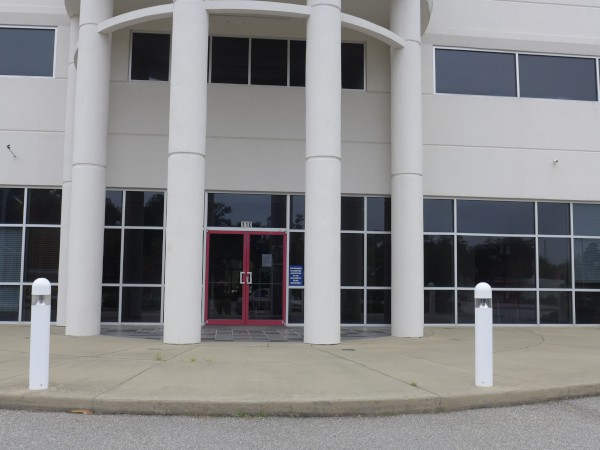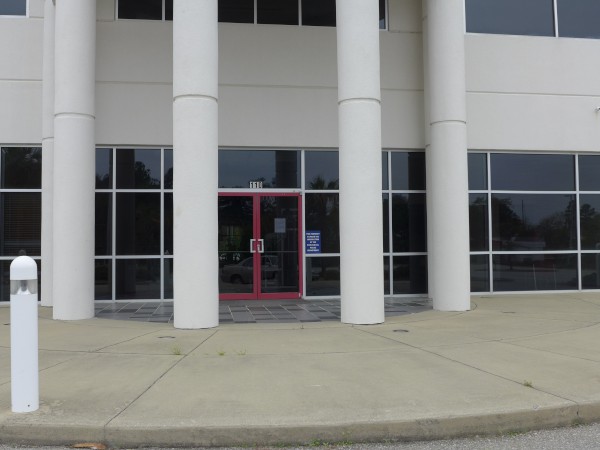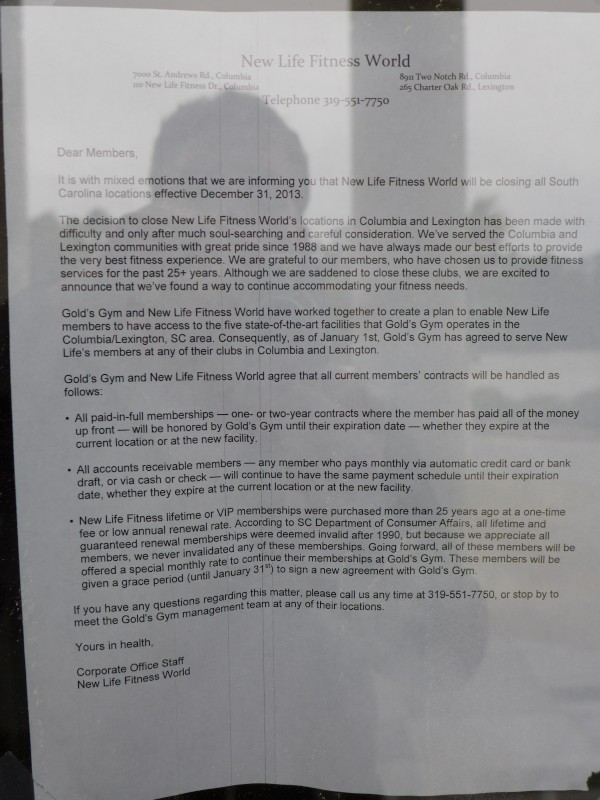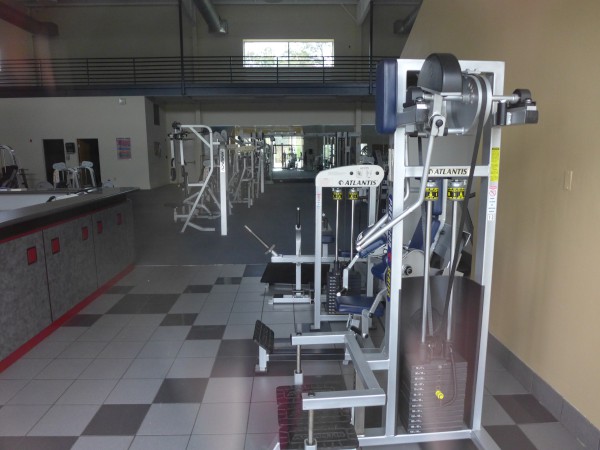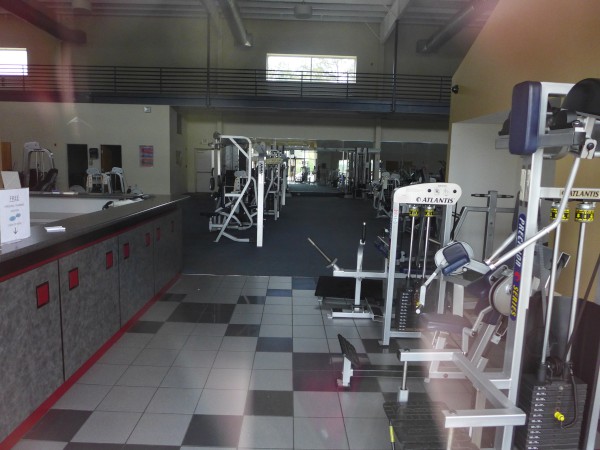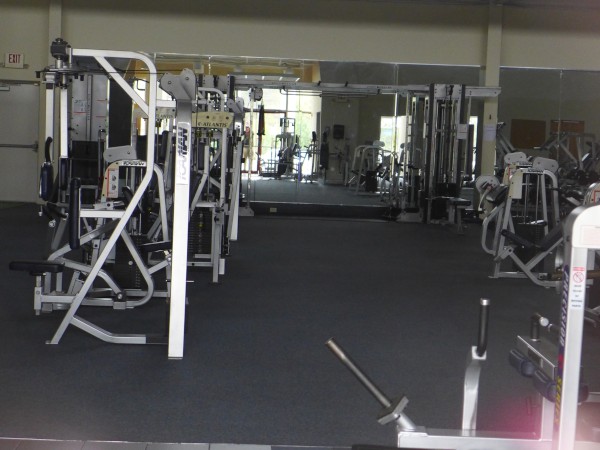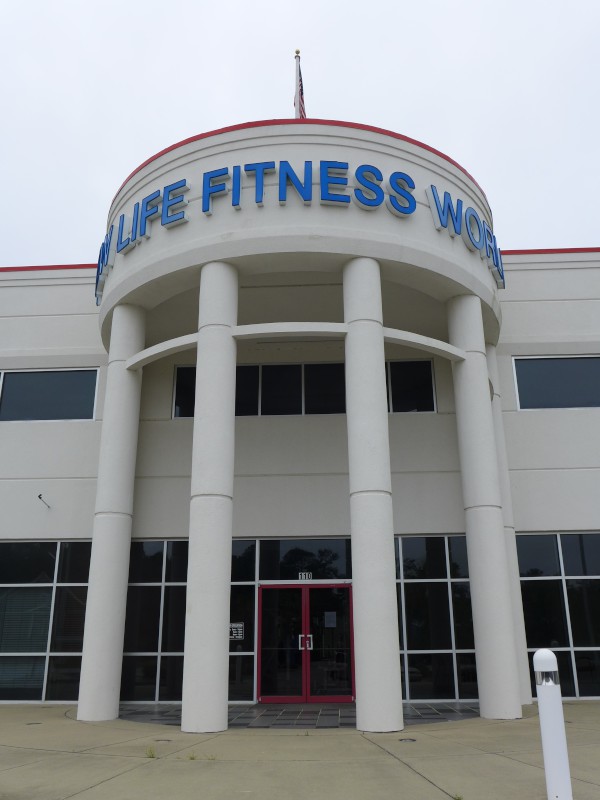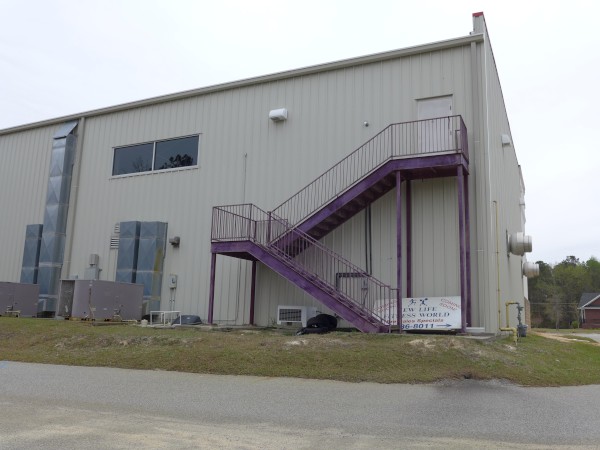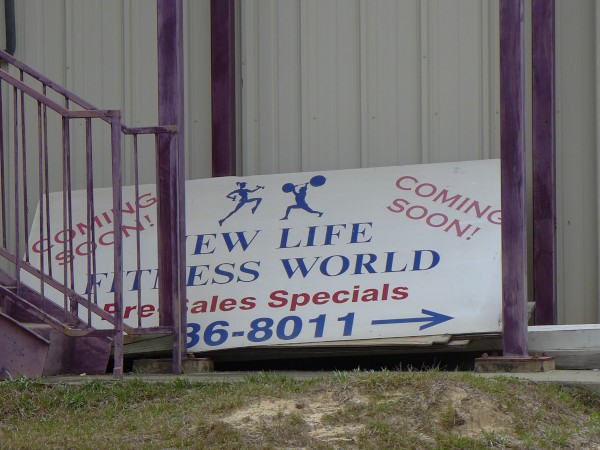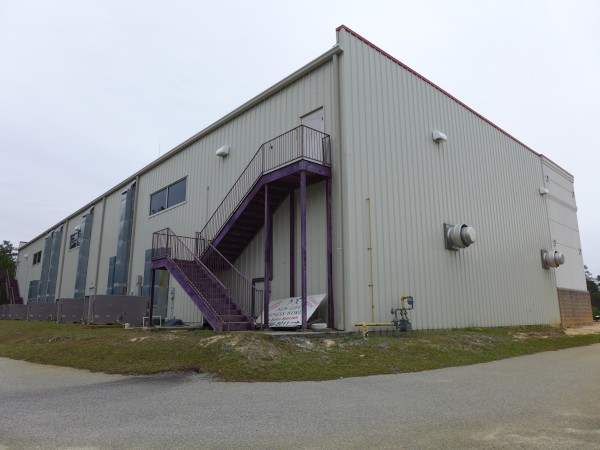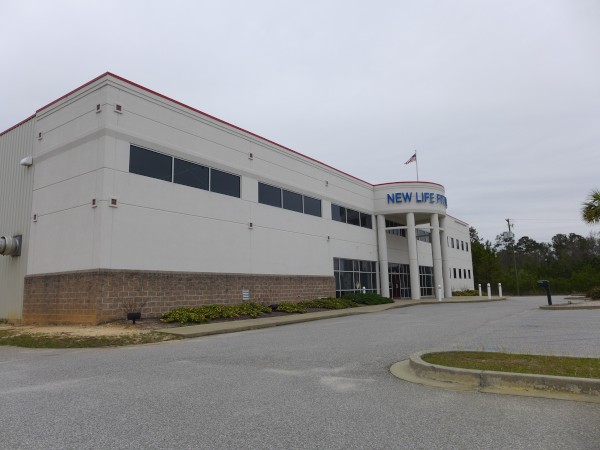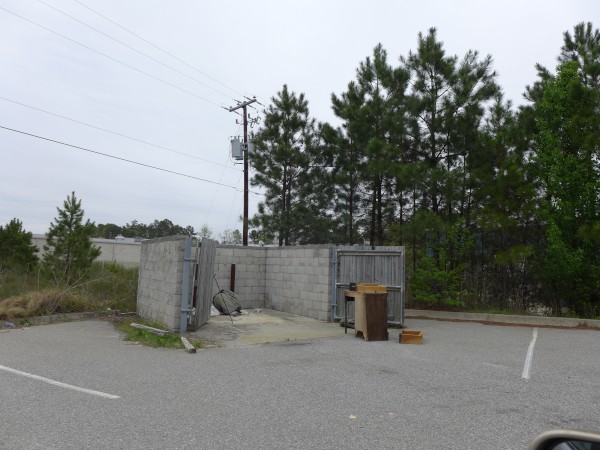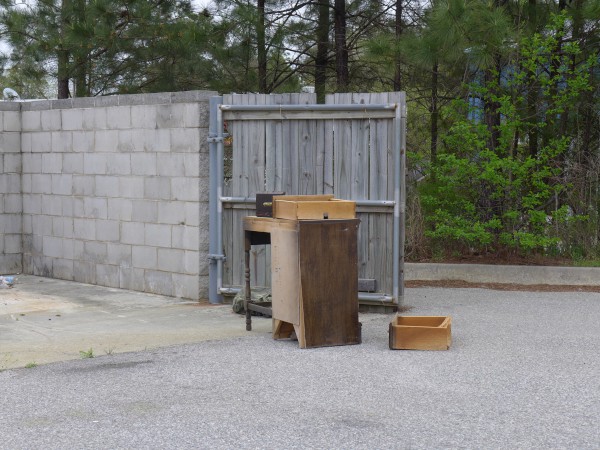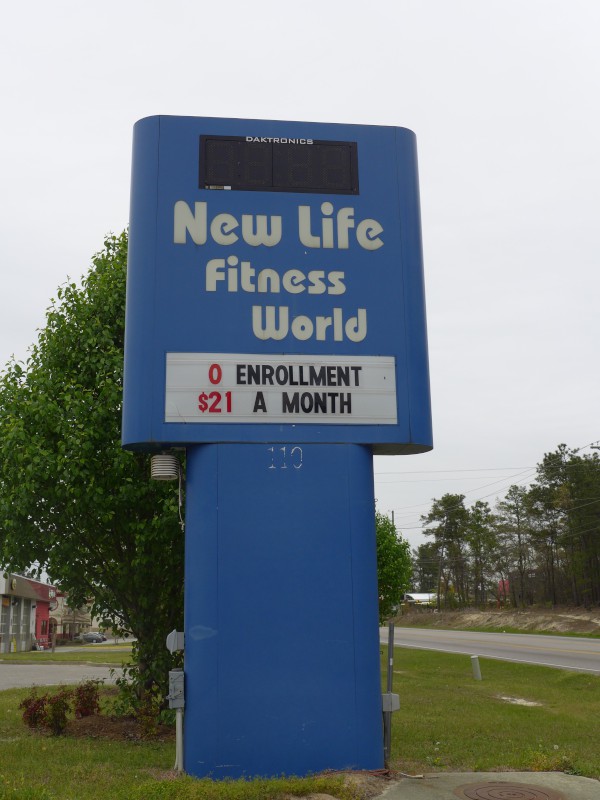 I believe this is the final New Life Fitness World closing, after this, this, and this.
As the Two Notch and Irmo locations favored each other, so this location, off of Hardscrabble near Clemson, favors the Lexington site, right down to the tattered flag atop semi-circular entryway. LoopNet has a nice aerial view of the property, which as of yet is still fully equipped as a gym.
Attractive as the building is, you have to wonder how the next tenant will feel about being on New Life Fitness Drive..
Posted at 10:53 pm in Uncategorized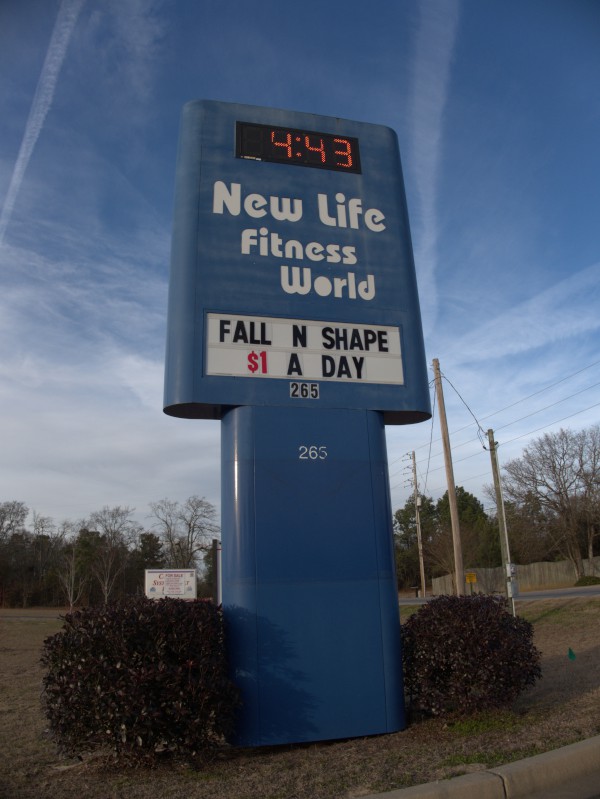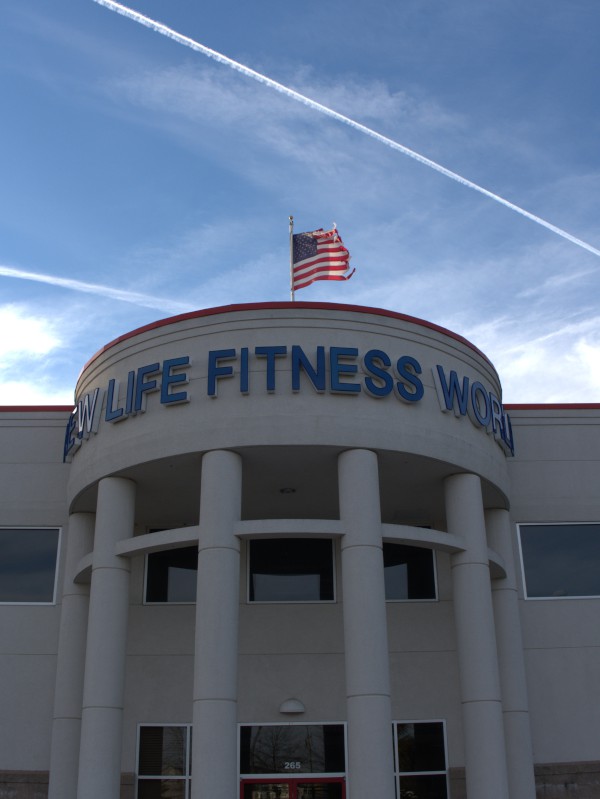 Well, the post on the Irmo location seems to have gotten a bit of traction today, so why not make a clean breast of it and post the final one?
The Lexington New Life Fitness World is off of Charter Oak Road, which connects US-1 and US-378 which are more or less parallel at that point. The gym is on a little court that seems to have some sort of failed building showcase on it, which I may post another day, though it is well behind the set of empty foundations.
This building is done in a completely different style than the other two, and seems to have had at least one other business co-located inside. There is something rather sad about the forlorn swim-noodles.
Posted at 11:52 pm in Uncategorized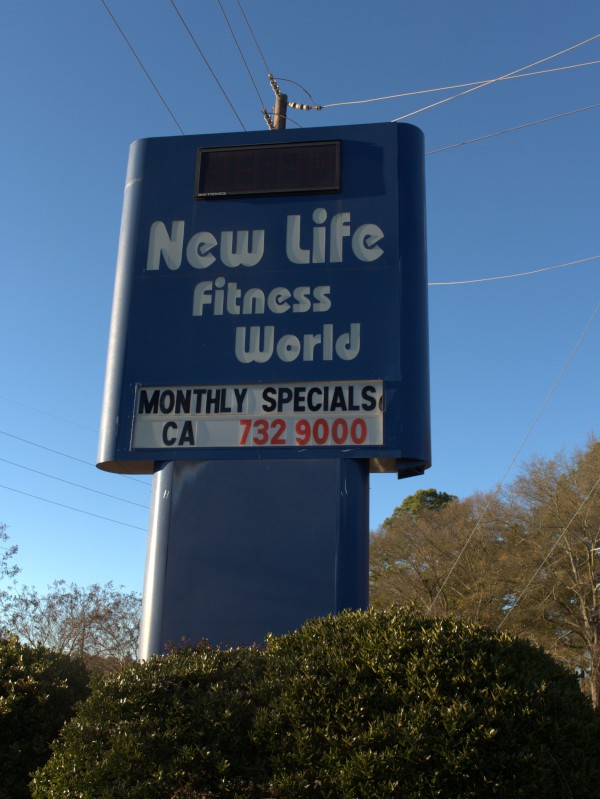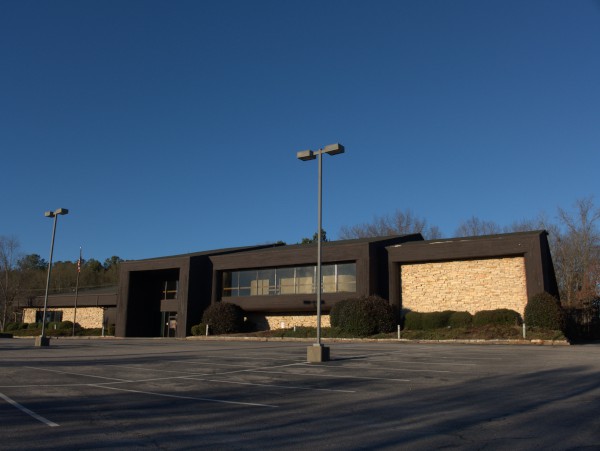 Comparing the Irmo New Life Fitness World with the Two Notch one, you can see that the chain had a well defined aesthetic.
It's also quite a large building, and presumably mostly hollow in the middle. It's hard to think what could go in there without extensive remodeling. (Recall that Columbia Athletic Club had to be completely gutted to become Trader Joe's).
Posted at 1:08 am in Uncategorized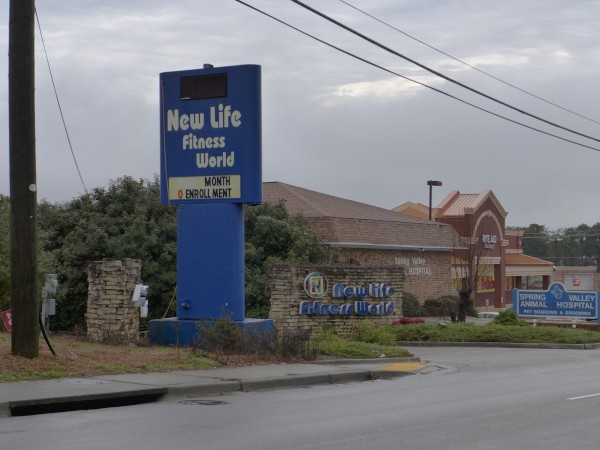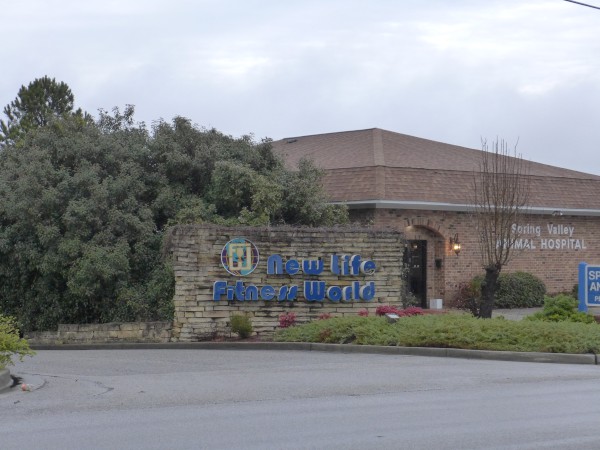 I first wrote about this lot in the closing for North 1 Drive-In, a location that had a certain notoriety amongst teenage boys. Interestingly, the address given during the theater days is 8757, which is two blocks off of the current number. But then this was pretty much the boonies back then.
Not being a big exercise fan, what I constantly noticed about the New Life incarnation was the electronic banner on the top of their roadside sign. This normally ran a digital temperature reading, and it was never right -- Generally it wasn't even close.
Like Columbia Athletic Club before them, New Life has apparently lost the local battle against the (very fit) 500 pound gorilla that is Gold's Gym. Curiously, apparently the only New Life location remaining is in Cedar Rapids Iowa.