Archive for the 'fitness' tag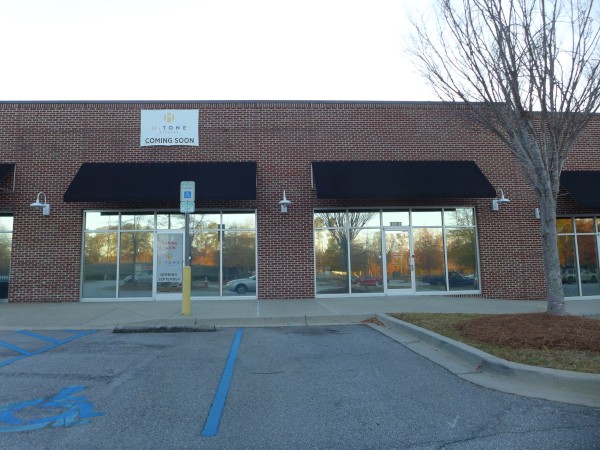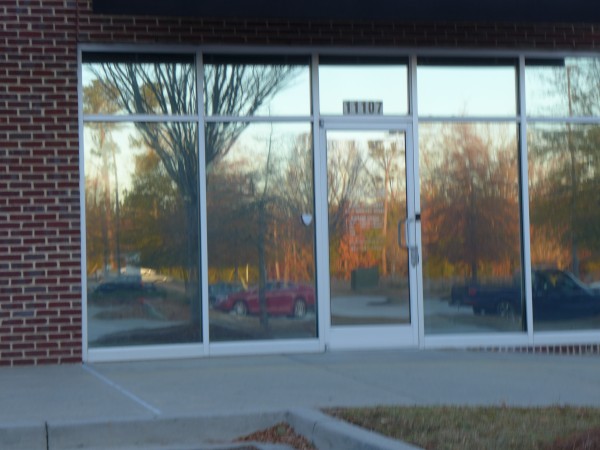 I was at the Peak Exit Food Lion off I-26 recently, and noticed that the strip's gym, Anytime Fitness had closed and is transitioning to Hitone Fitness in the near future.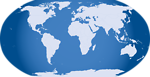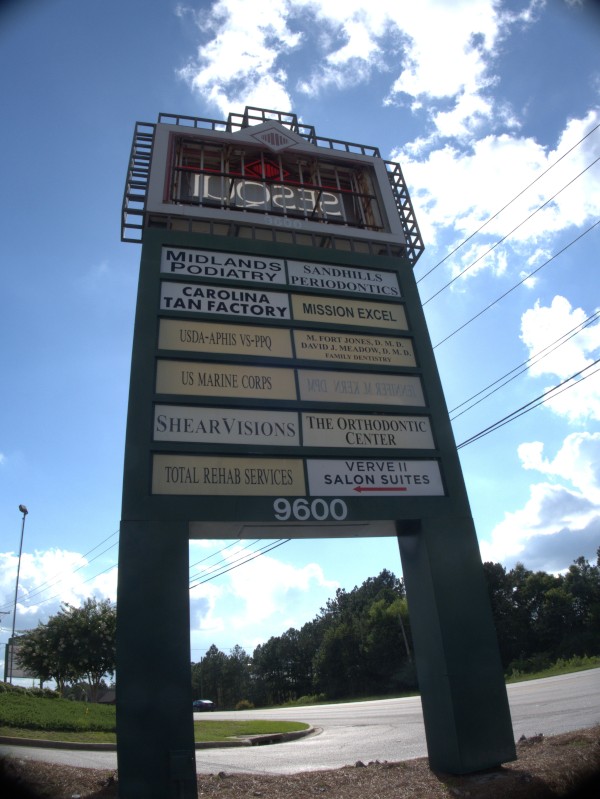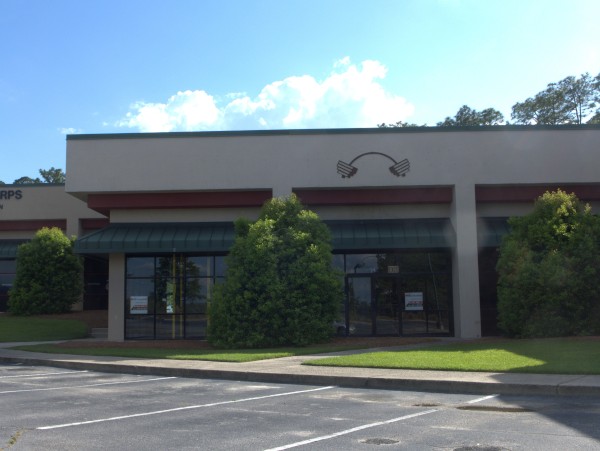 I'm not clear if Nutrition Warehouse and Carolina Barbell gym were co-located in this storefront, or if Carolina Barbell came afterwards, and google isn't helping me out. Either way, neither is there now.
I don't believe I had ever driven back into Sesqui Station, and none of it is visible from Two Notch, so I was rather surprised to see the size of the place, though it is hardly bustling now. As I recall there was quite a controversy about it back in the day as it was built on land carved out of Sesqui State Park -- something that really isn't supposed to happen.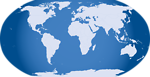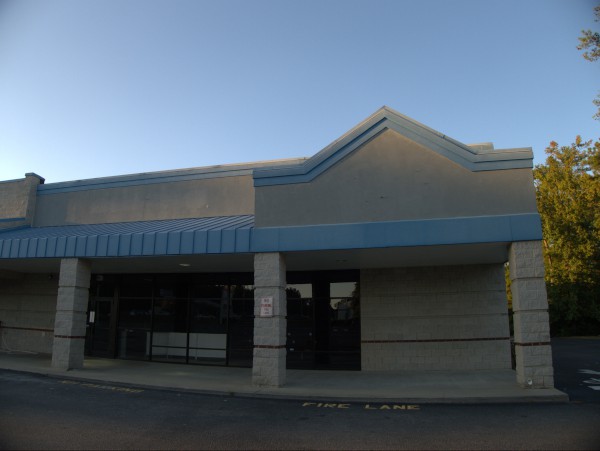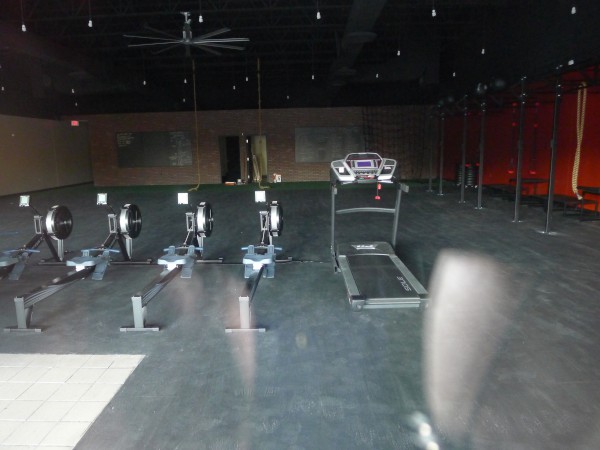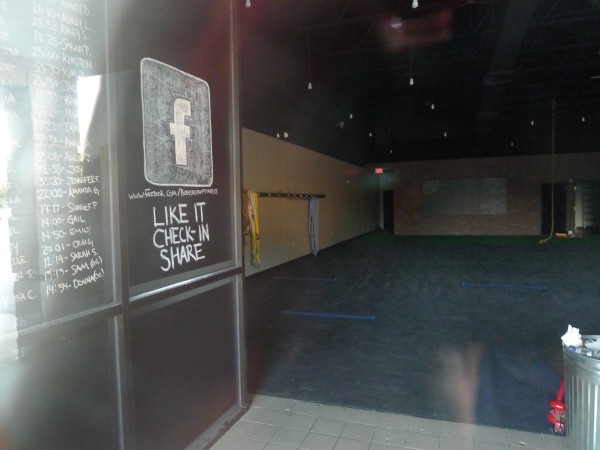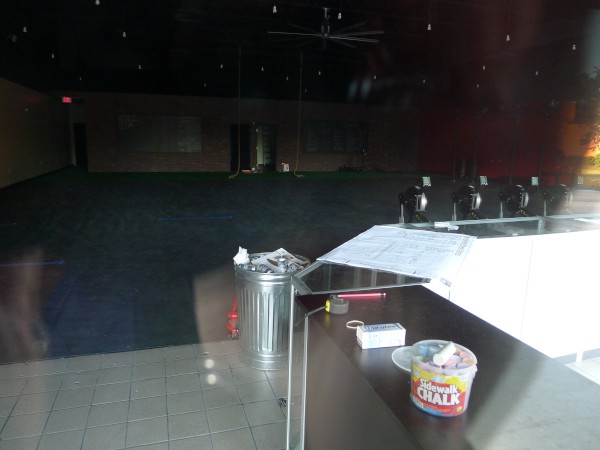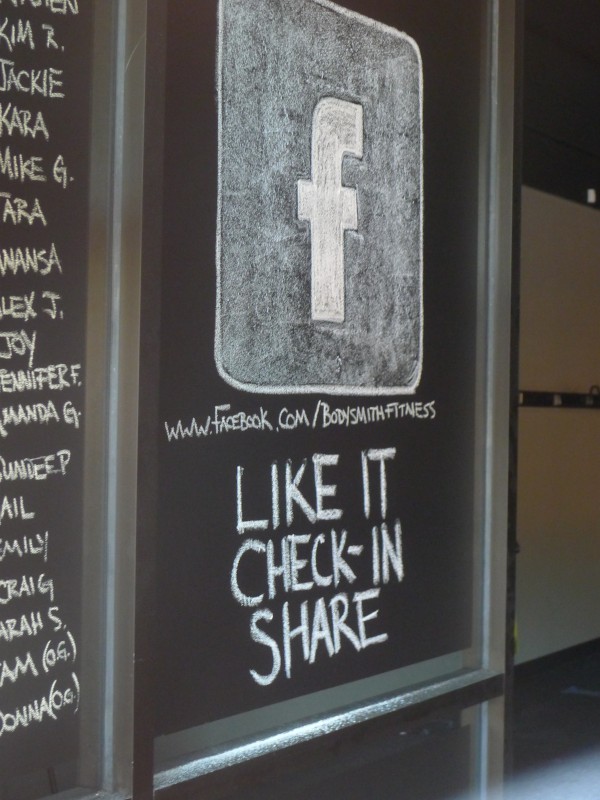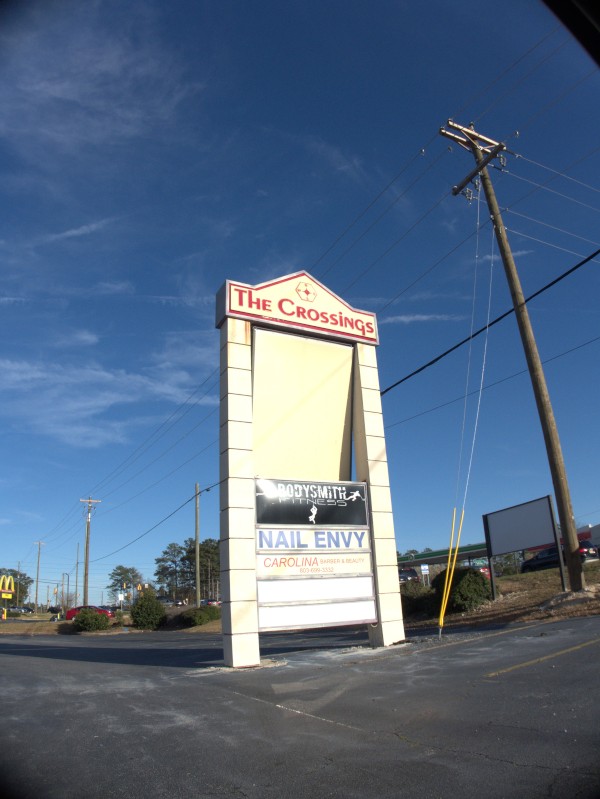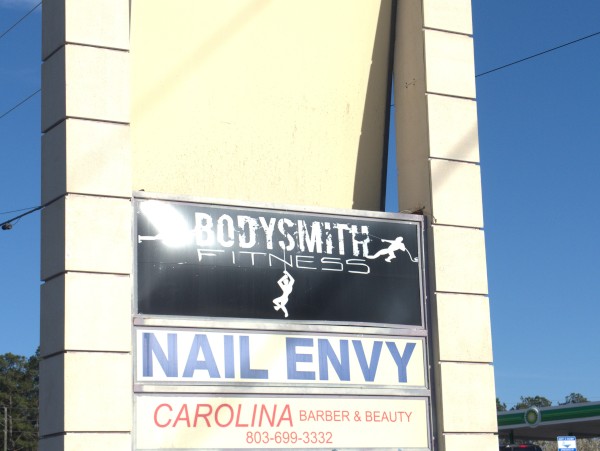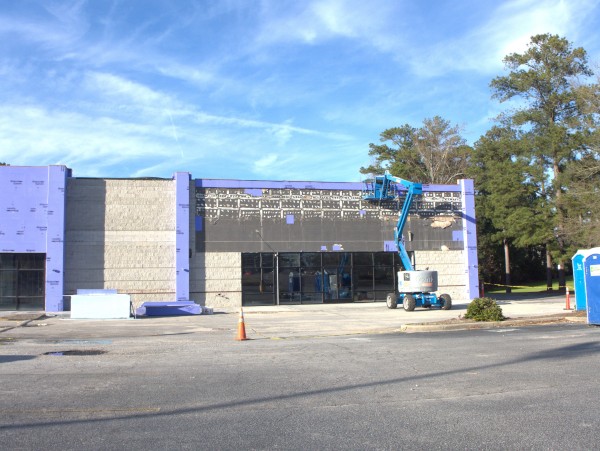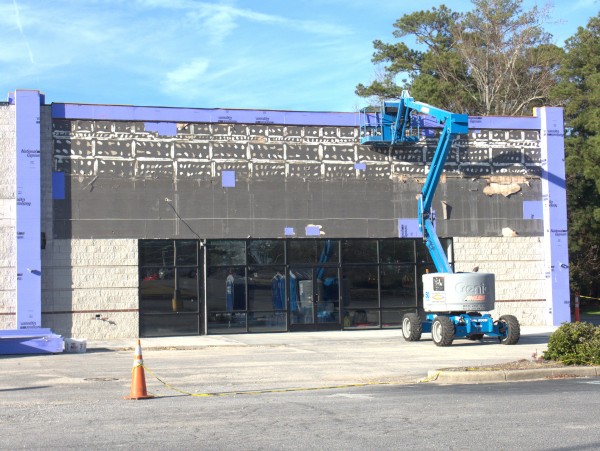 Bodysmith was the follow-on operation in this former Food Lion plaza to Blockbuster Video. Now the whole strip is being upfitted, and I believe someone said a Planet Fitness will be going in. At any rate, Bodysmith is gone with all the other tenants (if any were left). It appears that there are other Bodysmith locations in the area, but it's not clear to me if this location moved.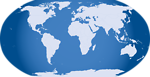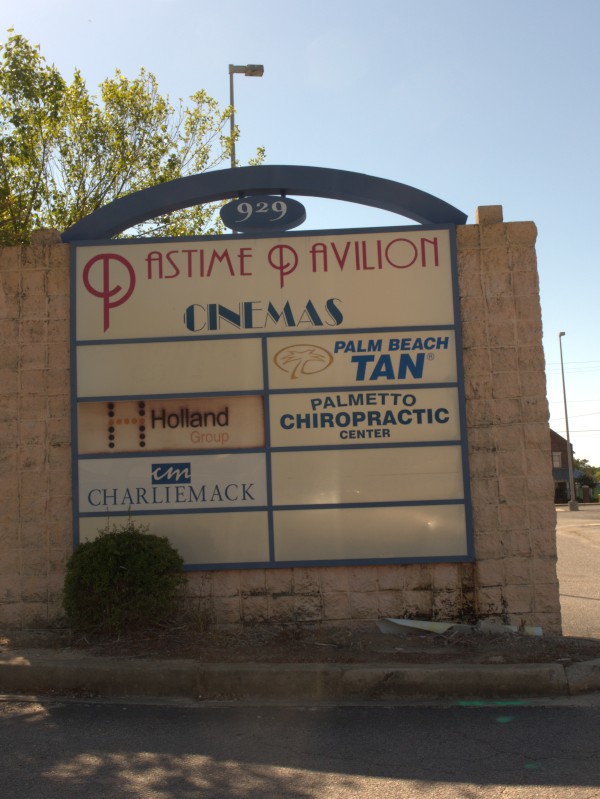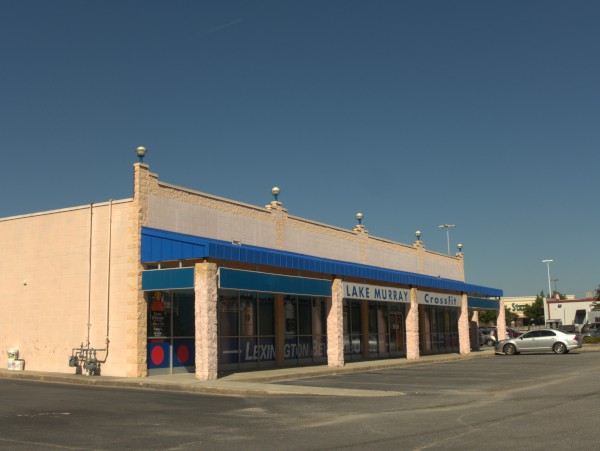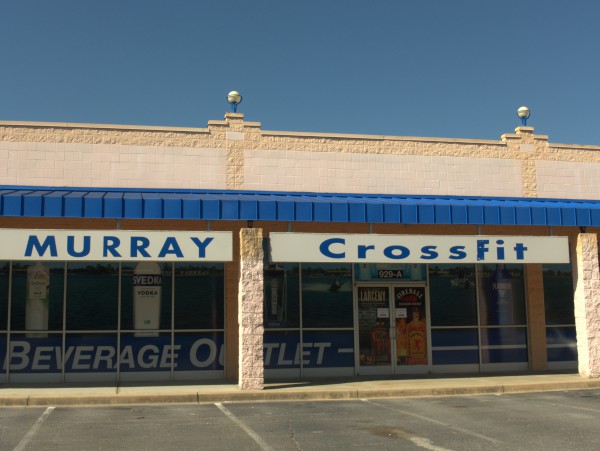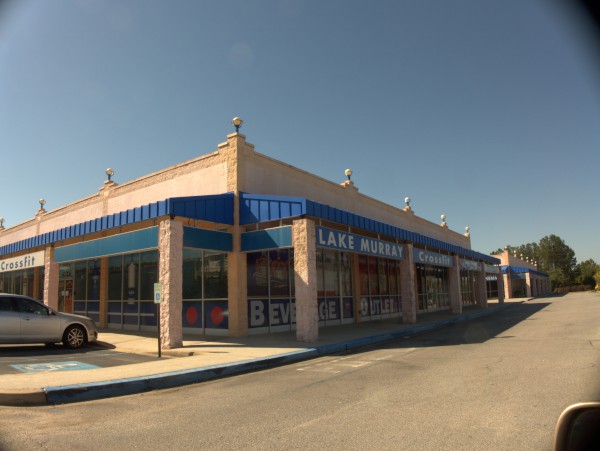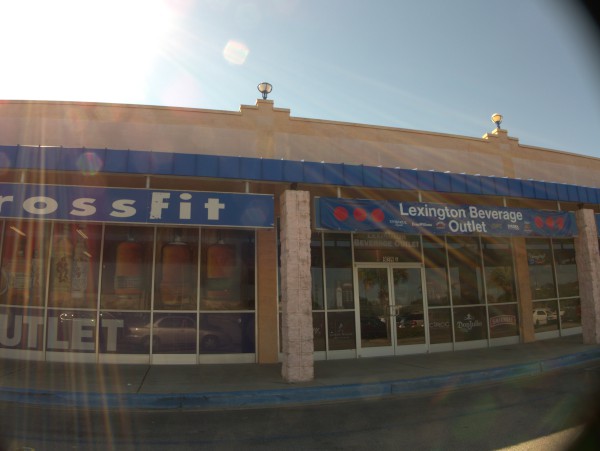 Come to Lake Murray Crossfit and get your drink on. Well not exactly perhaps, but the signage is still there. Commenter John R says that they have moved to the Old Mill.
I think the last time I was at Pastime Pavilion, I had driven all the over from Forest Acres to see "Mad Max" only to find out when I got there that I had read the listings wrong, and what was playing was "Max" a movie about a dog.
(Hat tip to commenter John R)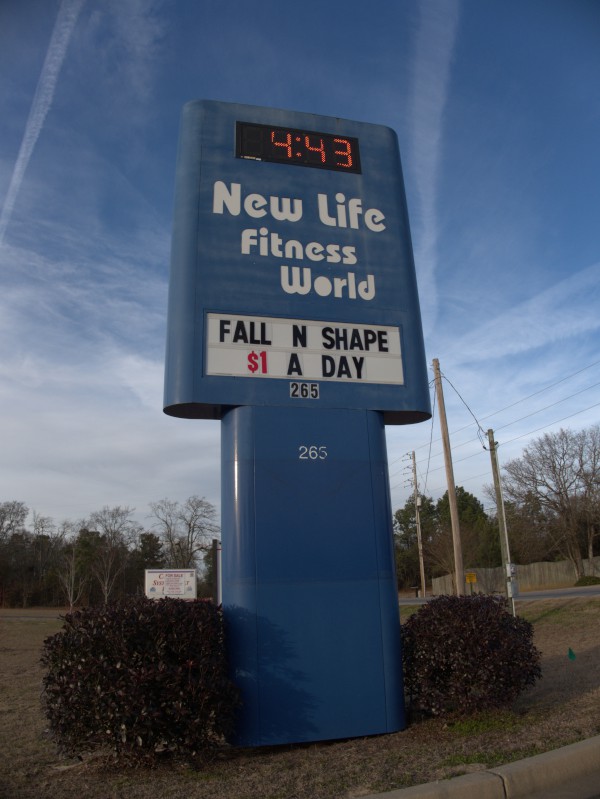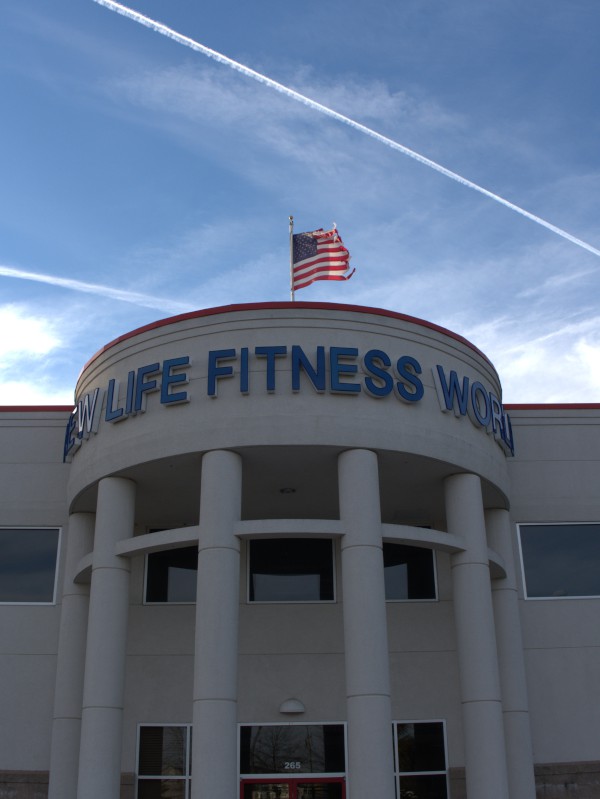 Well, the post on the Irmo location seems to have gotten a bit of traction today, so why not make a clean breast of it and post the final one?
The Lexington New Life Fitness World is off of Charter Oak Road, which connects US-1 and US-378 which are more or less parallel at that point. The gym is on a little court that seems to have some sort of failed building showcase on it, which I may post another day, though it is well behind the set of empty foundations.
This building is done in a completely different style than the other two, and seems to have had at least one other business co-located inside. There is something rather sad about the forlorn swim-noodles.
Posted at 11:52 pm in Uncategorized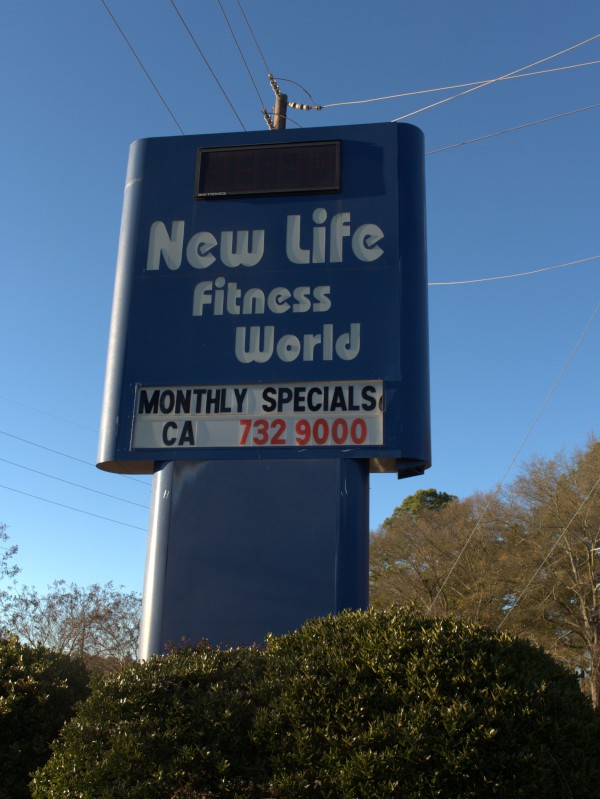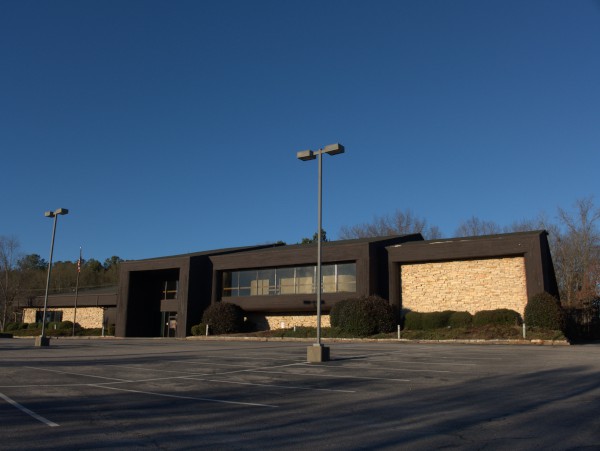 Comparing the Irmo New Life Fitness World with the Two Notch one, you can see that the chain had a well defined aesthetic.
It's also quite a large building, and presumably mostly hollow in the middle. It's hard to think what could go in there without extensive remodeling. (Recall that Columbia Athletic Club had to be completely gutted to become Trader Joe's).
Posted at 1:08 am in Uncategorized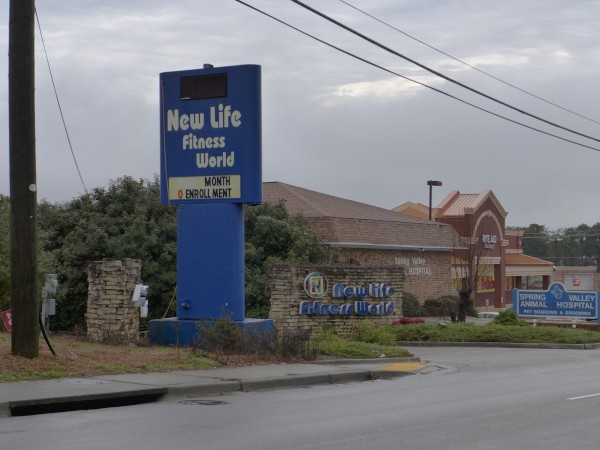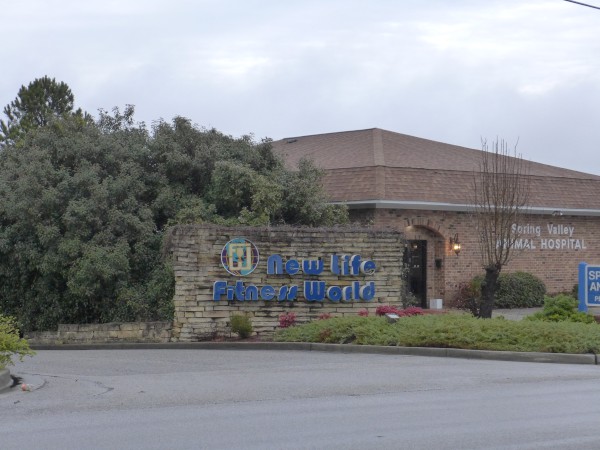 I first wrote about this lot in the closing for North 1 Drive-In, a location that had a certain notoriety amongst teenage boys. Interestingly, the address given during the theater days is 8757, which is two blocks off of the current number. But then this was pretty much the boonies back then.
Not being a big exercise fan, what I constantly noticed about the New Life incarnation was the electronic banner on the top of their roadside sign. This normally ran a digital temperature reading, and it was never right -- Generally it wasn't even close.
Like Columbia Athletic Club before them, New Life has apparently lost the local battle against the (very fit) 500 pound gorilla that is Gold's Gym. Curiously, apparently the only New Life location remaining is in Cedar Rapids Iowa.
Posted at 11:57 pm in Uncategorized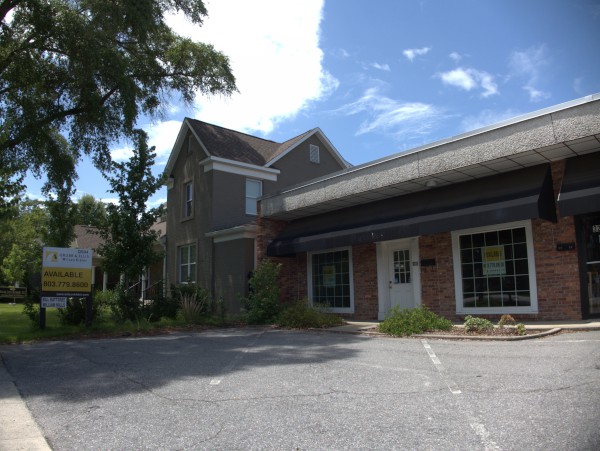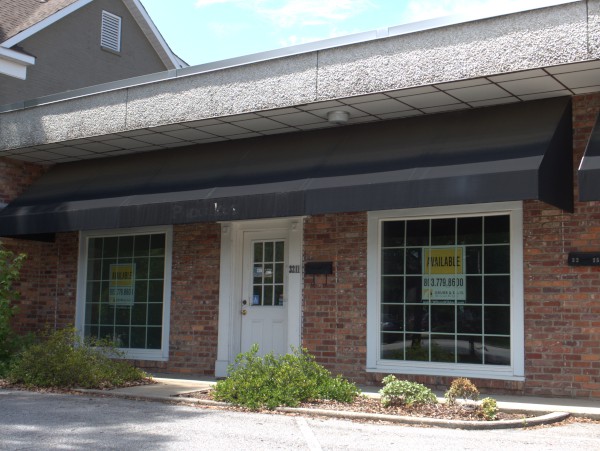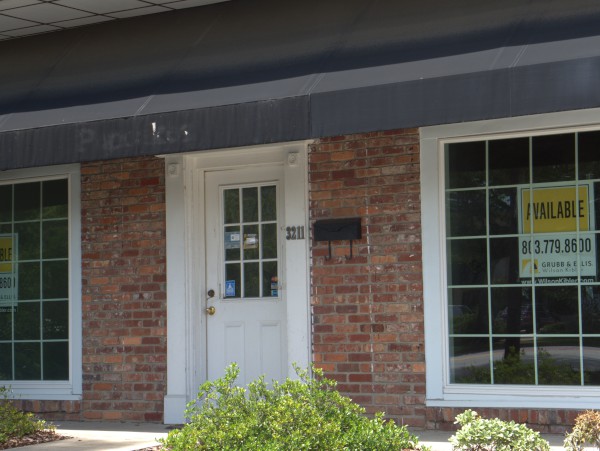 Here's the property listing for this little suite on Devine almost at the intersection with Millwood, and more or less across the street from the former Rice Music House.
I'm inclined to think the two fittness operations may have been connected, but when any of these were there is unclear. The names come up in google, but they are not in the last several years of phonebooks..
Posted at 12:46 am in Uncategorized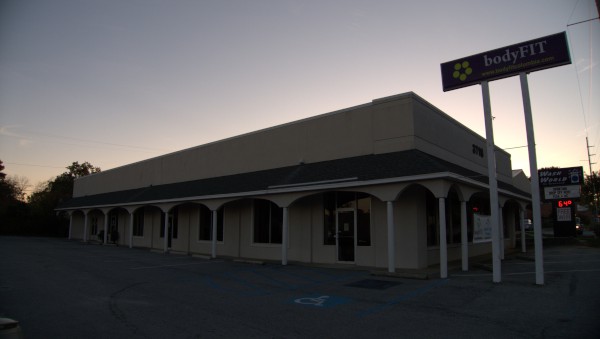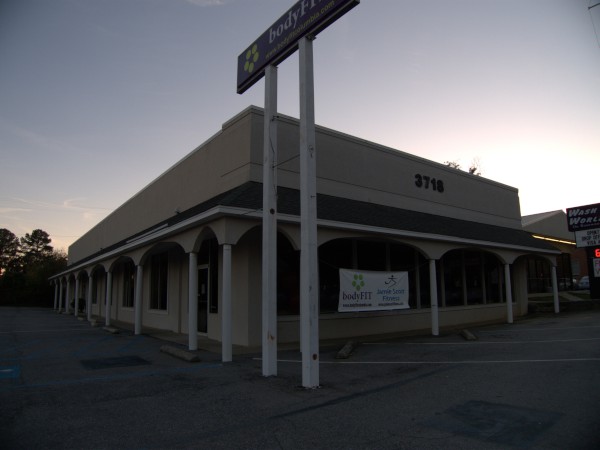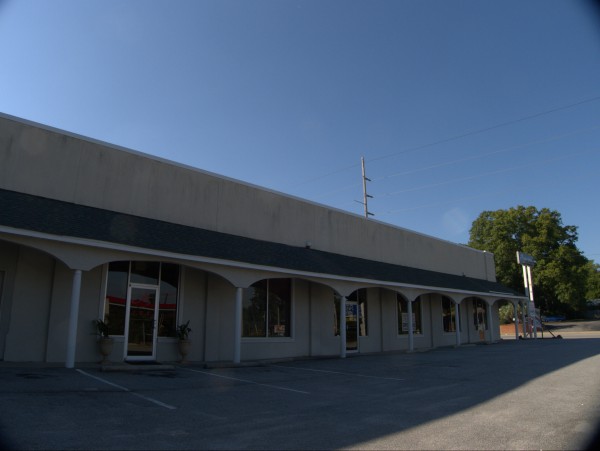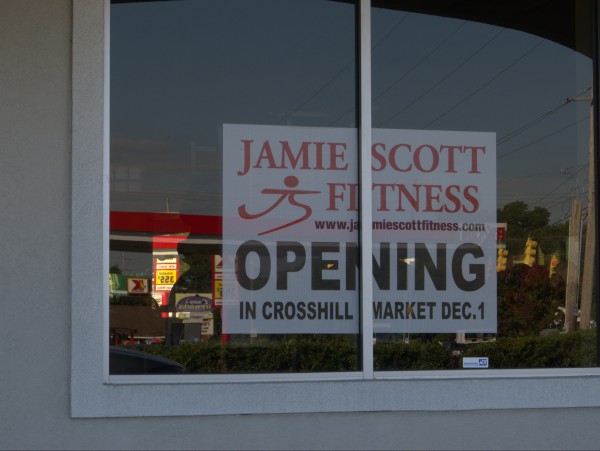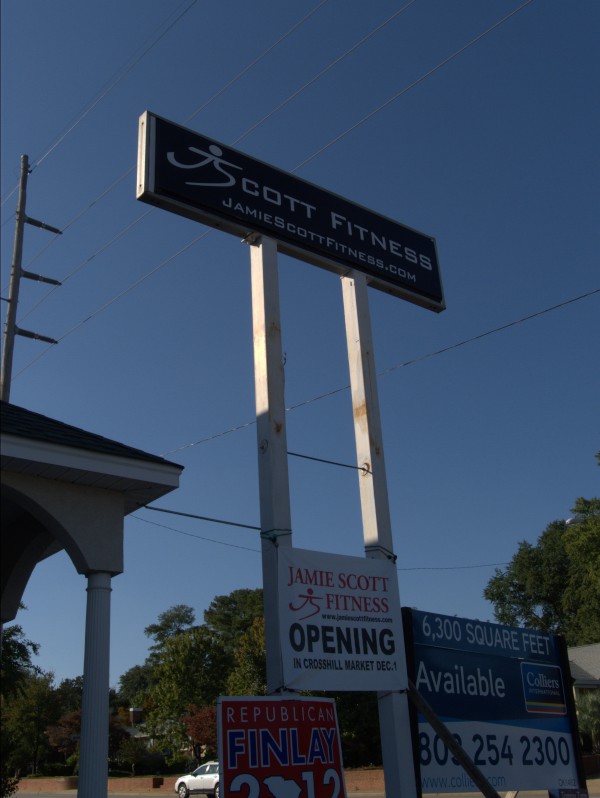 The last time I noted this Rosewood Drive location, it was about the 1950s era local grocery chain Edens.
At that time, the building was occupied by bodyFit gym. The next time I noticed the place, it had rebranded as another gym, Jamie Scott Fitness which itself was in the process of relocating to the new Crosshill Market (The Whole Foods strip mall). This was slated to have happened by 1 December, so they should be there now, though I have not gotten over there yet to get pictures of the new location.
As you can see in the first pictures, the bodyFit location had a banner with both names on it, so I surmise that they were in the early stages of changing the name then (late 2010).
UPDATE 9 January 2013 -- Here is the Cross Hill location. As commenter Dennis notes, you have to go around behind the building into a bit of a cul de sac to get to it: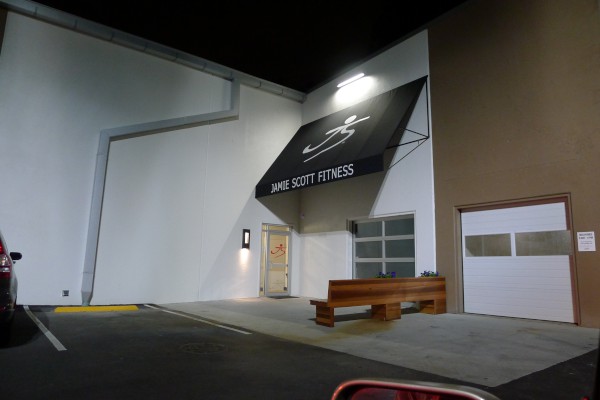 Posted at 11:47 pm in Uncategorized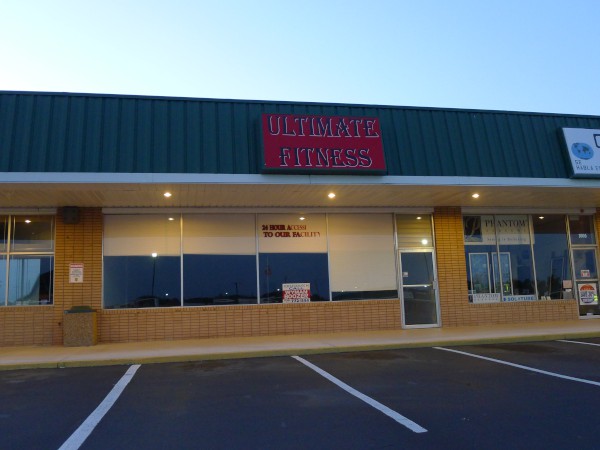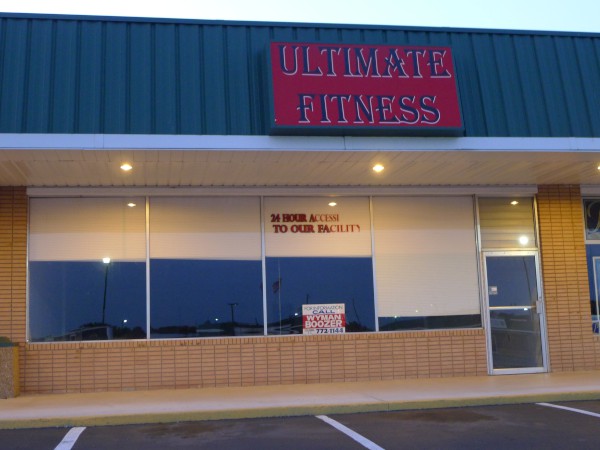 This 24 hour gym was in Boozer Shopping Center on the Bush River Road side just a few slots down from Dunkin' Robbins. This is not too far away from the former Curves gym on Colonial Life Boulevard.