Archive for the 'The Crossings' tag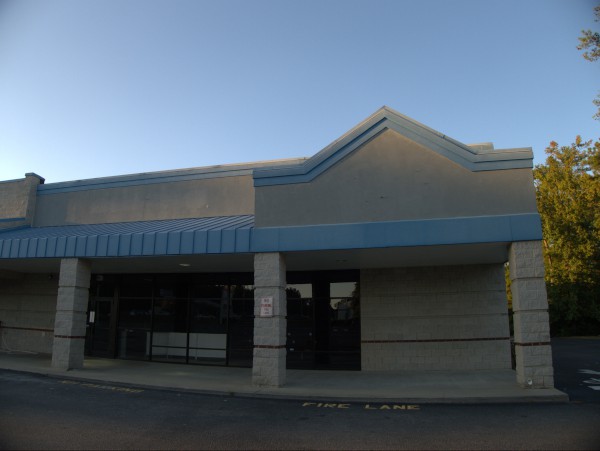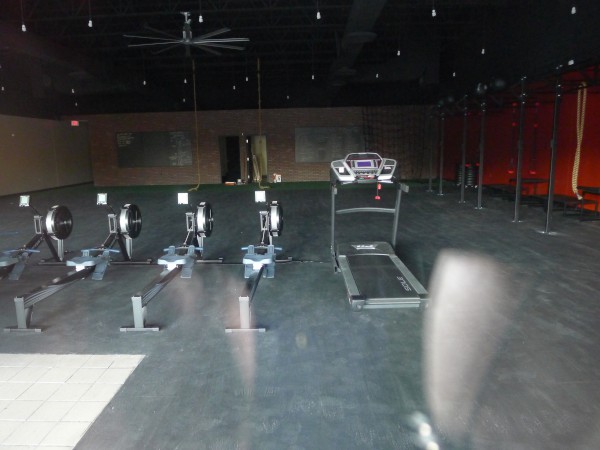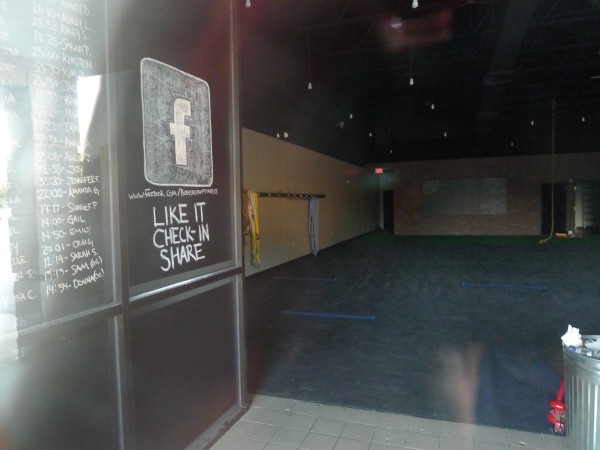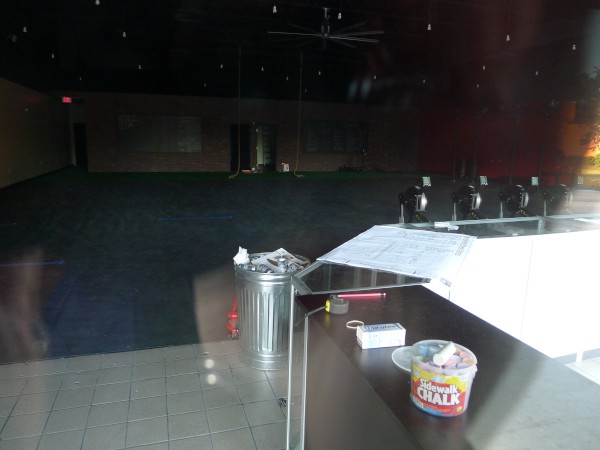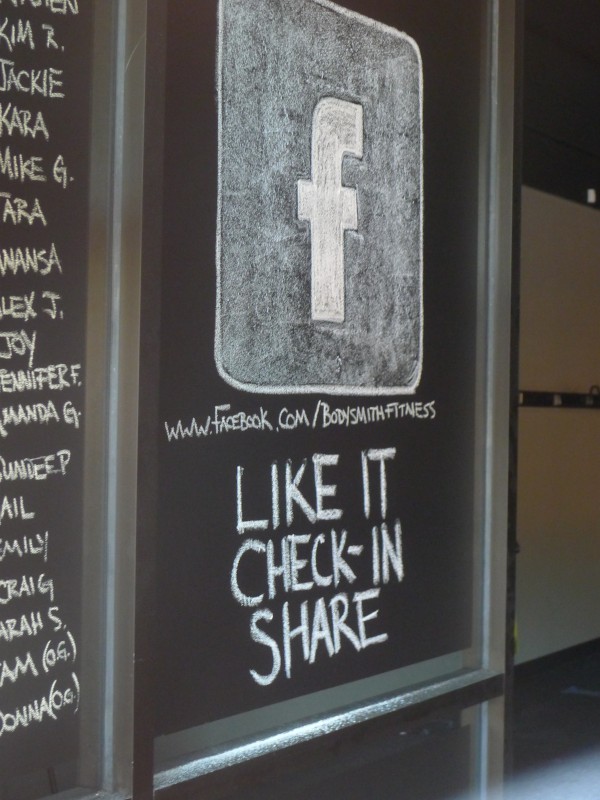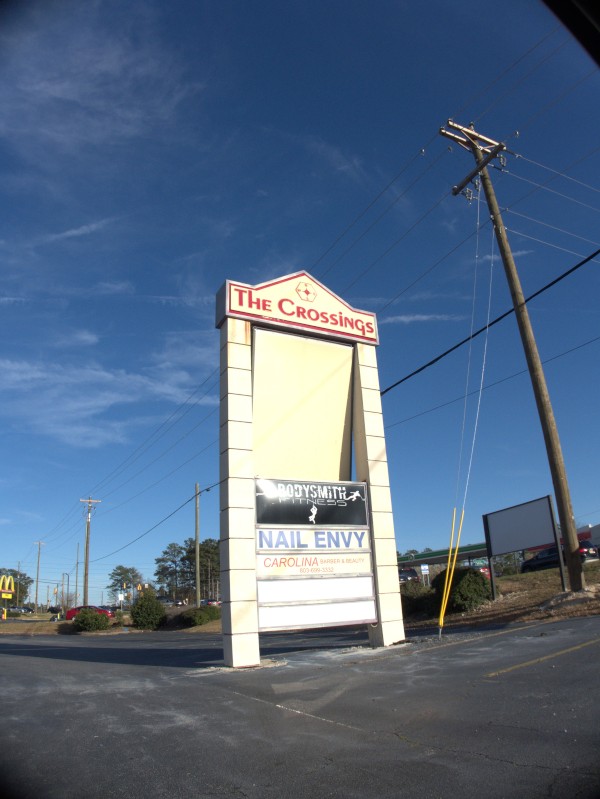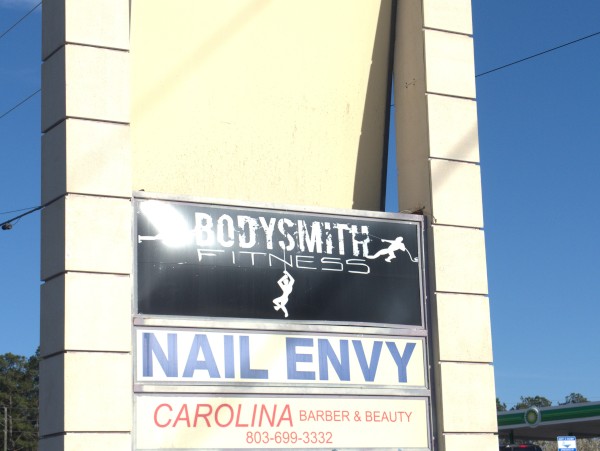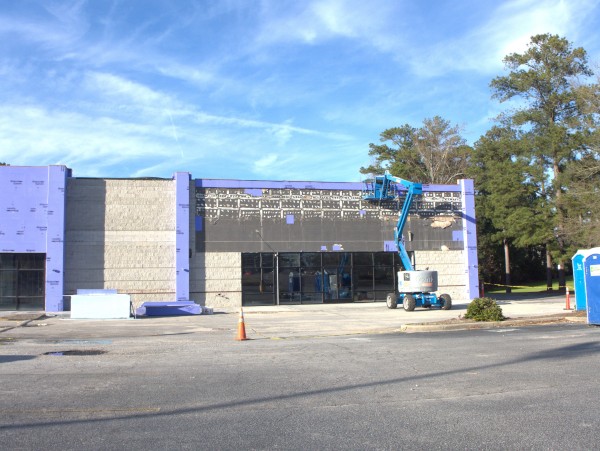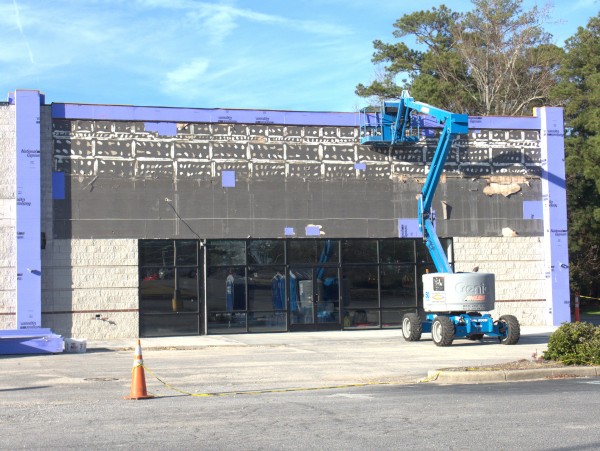 Bodysmith was the follow-on operation in this former Food Lion plaza to Blockbuster Video. Now the whole strip is being upfitted, and I believe someone said a Planet Fitness will be going in. At any rate, Bodysmith is gone with all the other tenants (if any were left). It appears that there are other Bodysmith locations in the area, but it's not clear to me if this location moved.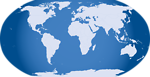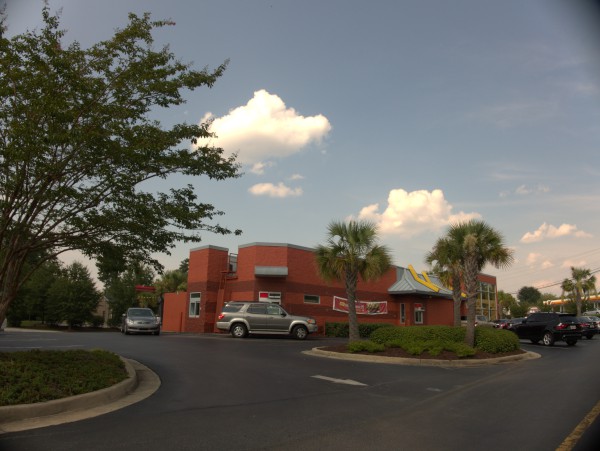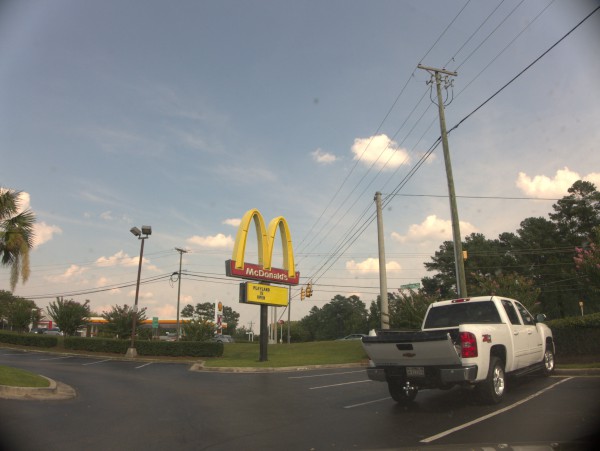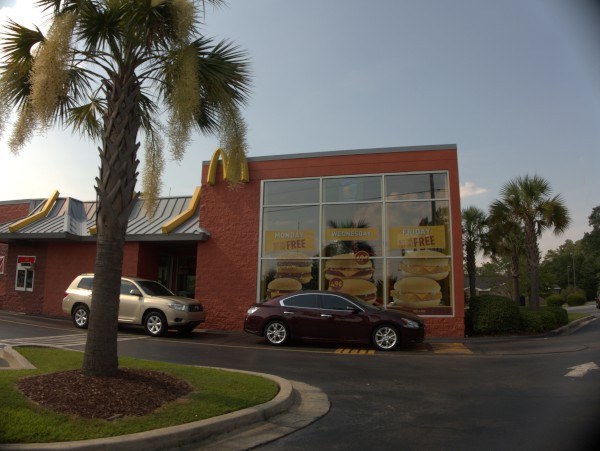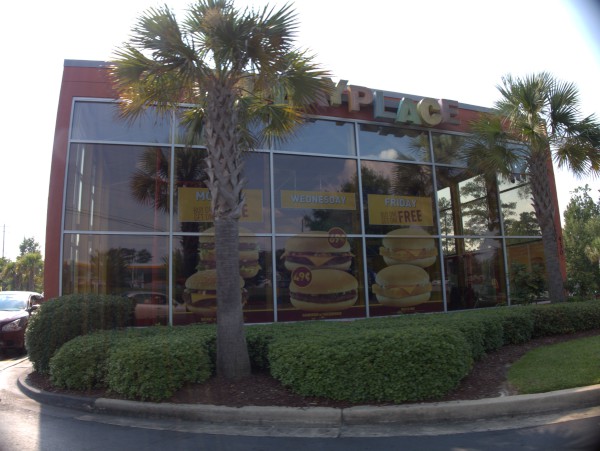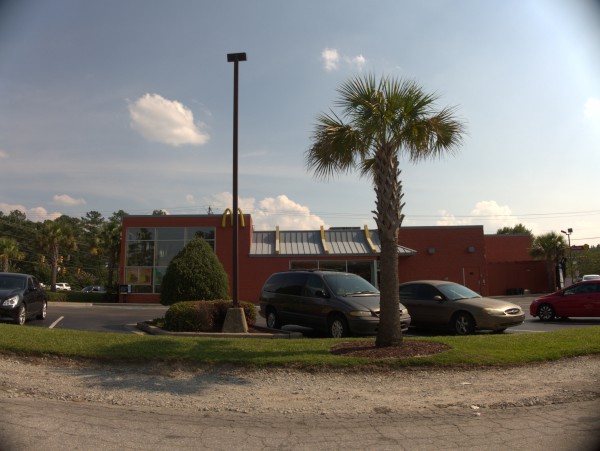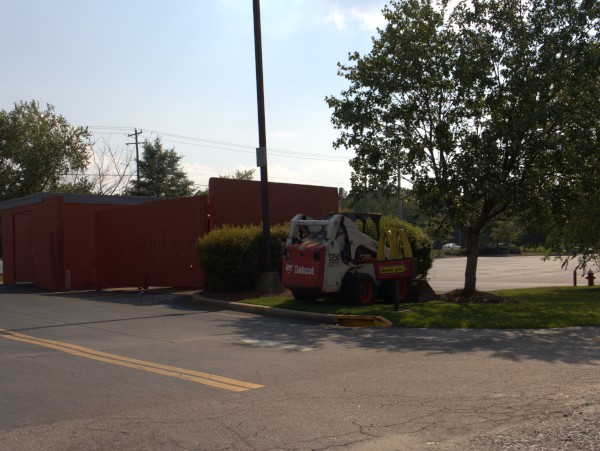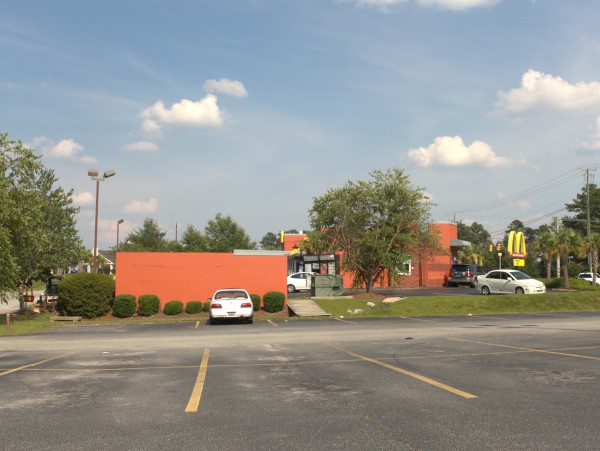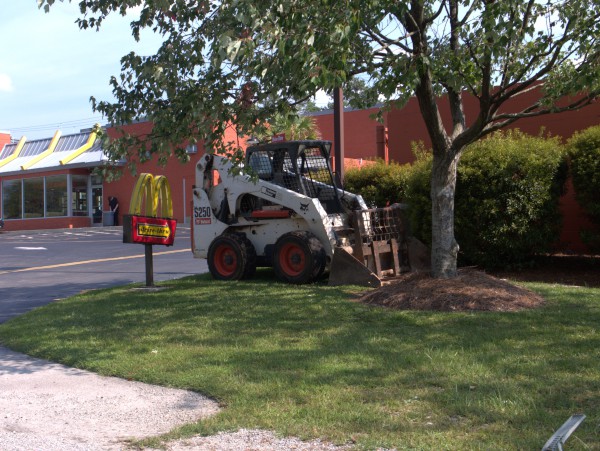 Commenter Sidney reported the McDonalds in The Crossings
at the corner of Hardcrabble and Clemson closed for renovations some time ago, but I only finally got out there after it re-opened.
Although I don't remember exactly what it looked like before, my impression is that this store has *not* been remodeled along the same lines as other recent McDonalds revampings (here, for example). In particular, the new style subtle arch cap-pieces and drive-through styling are not present, and the boxy glass playroom, which has been removed in other stores, still is.
UPDATE: Oops! Commenter Sidney says the remodeling hasn't happened yet. Looking at how fresh everything looks, I was sure it had, but now these can serve as "BEFORE" pictures.
(Hat tip to commenter Sidney)
UPDATE 7 August 2017 -- I still have yet to put the construction and "after" pictures up. I have them. Somewhere. Anyway, the place is open again.
Posted at 12:55 am in Uncategorized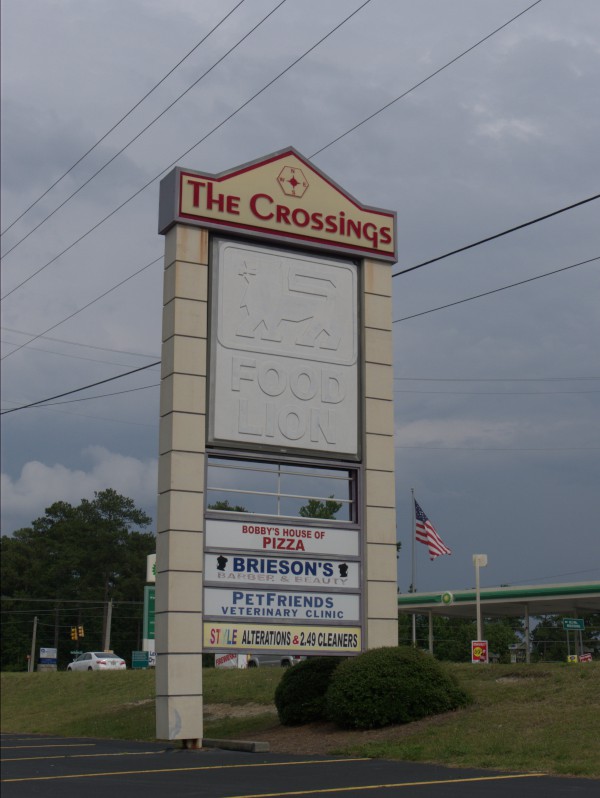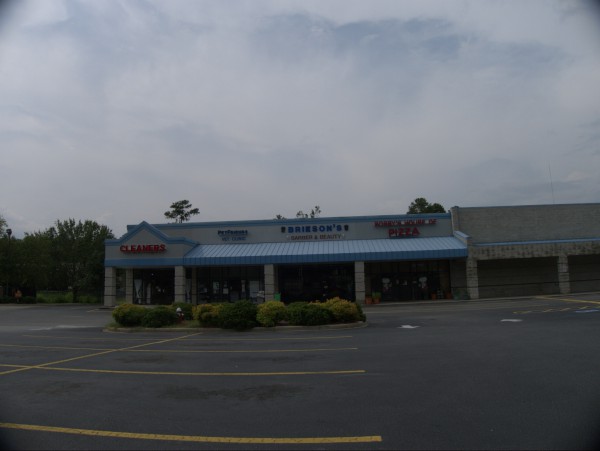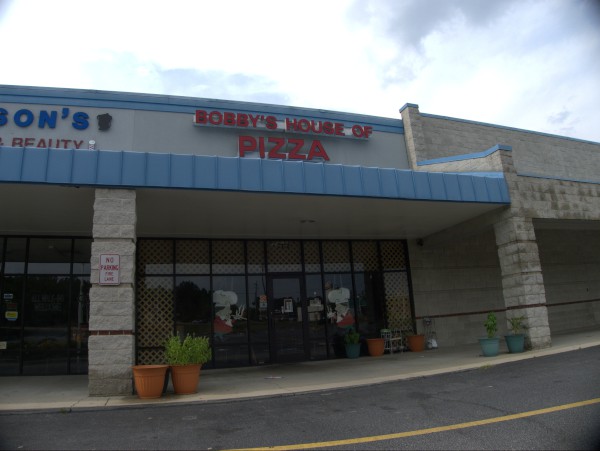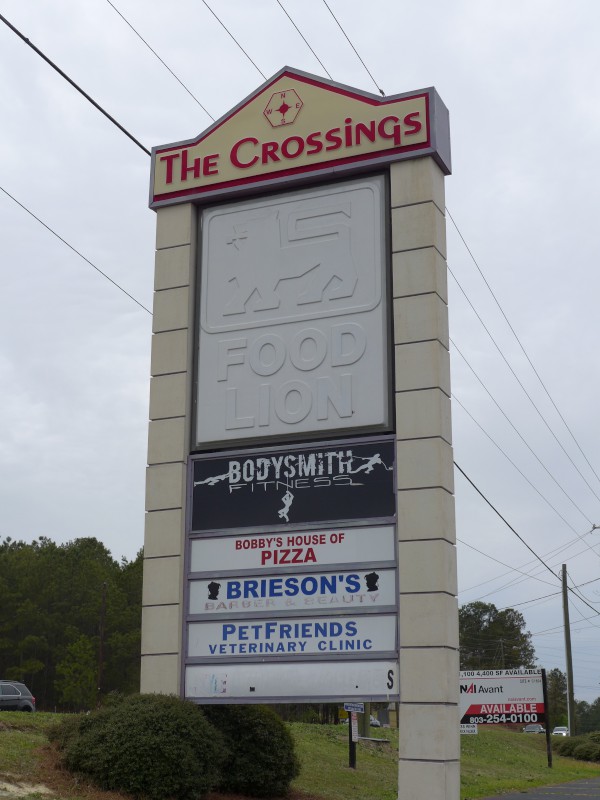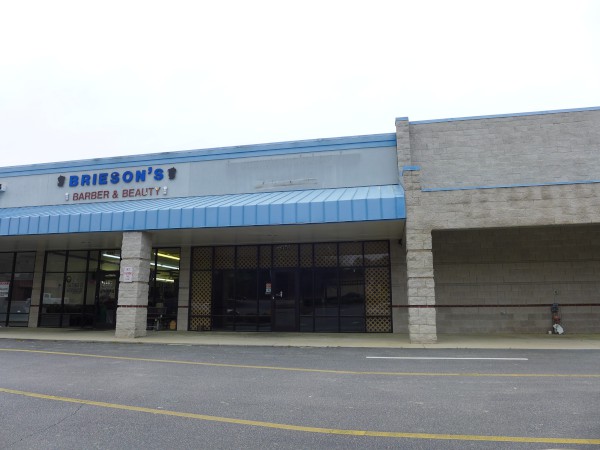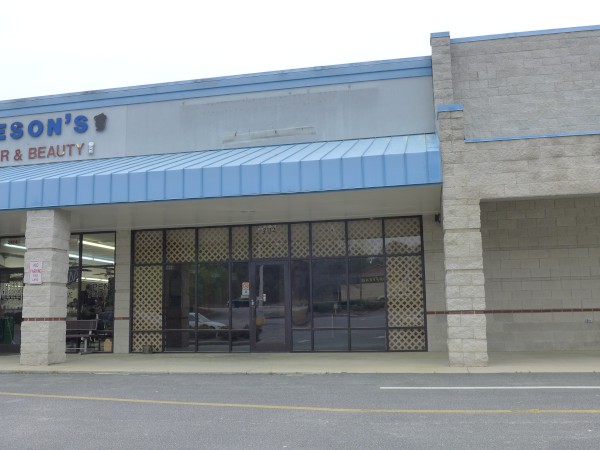 There are a lot of "House Of Pizza" restaurants around, but I'm not sure if it's a chain of some sort, or just a common name choice. Usually though I see them with a (smaller) town name like "Pontiac House of Pizza", "Camden House of Pizza" etc and not an owner's name like this small storefront at the corner of Clemson and Hardscrabble Roads. This was always on my "to try" list, but as it was so far from where I normally am, I never got around to it in time.
I've blogged several places in this strip, The Crossings, including Food Lion and Blockbuster. They still have not managed to fill the anchor Food Lion space.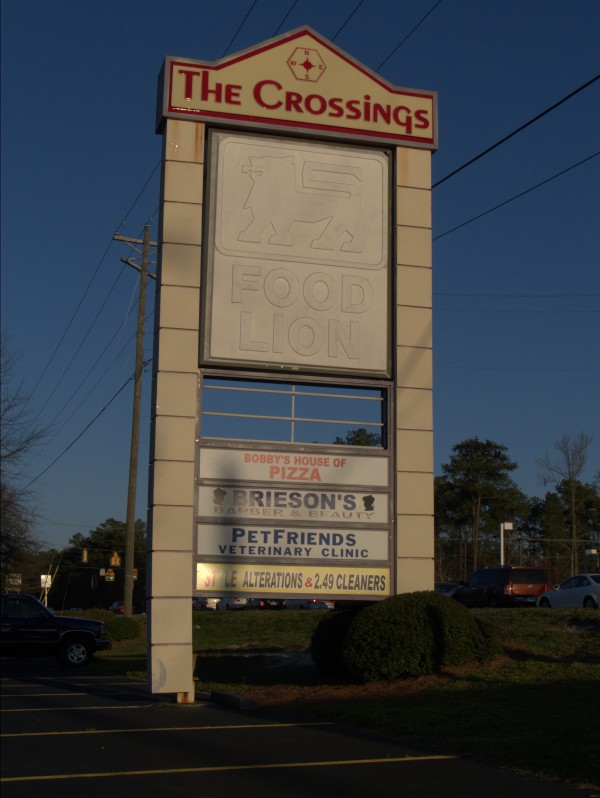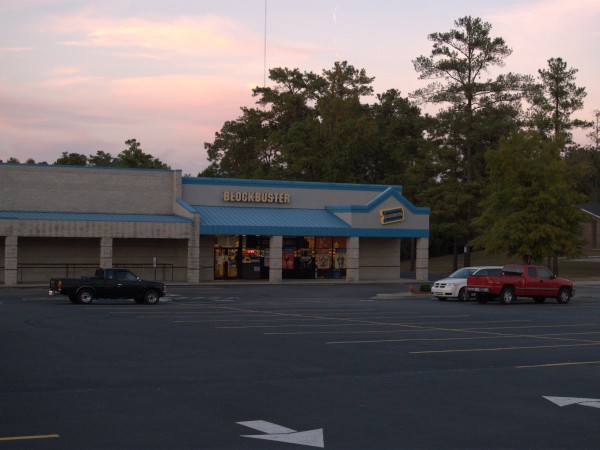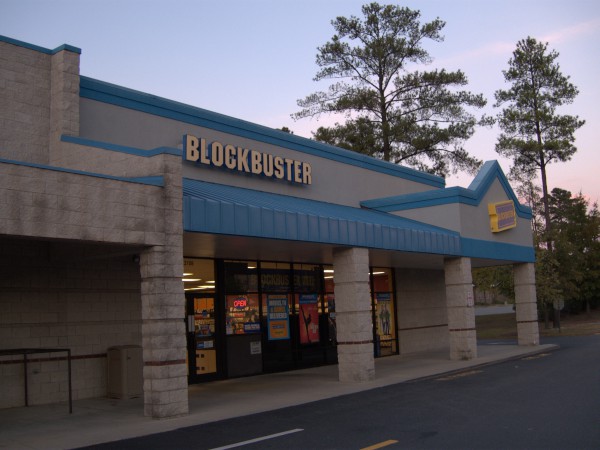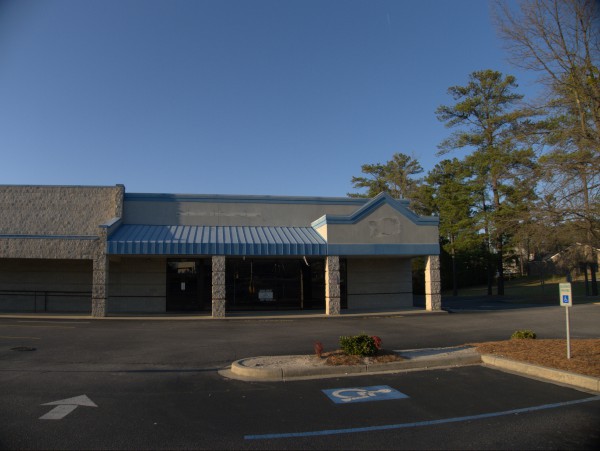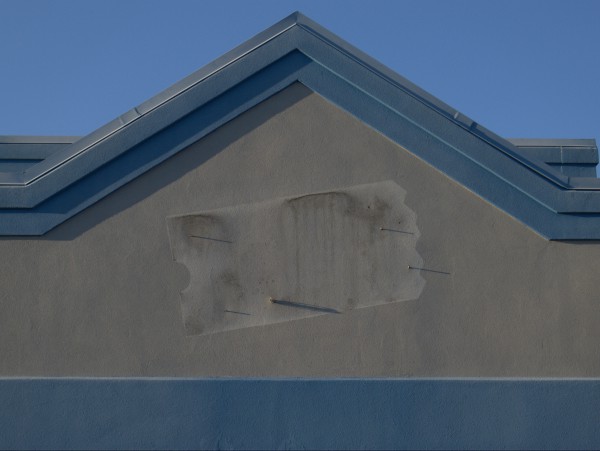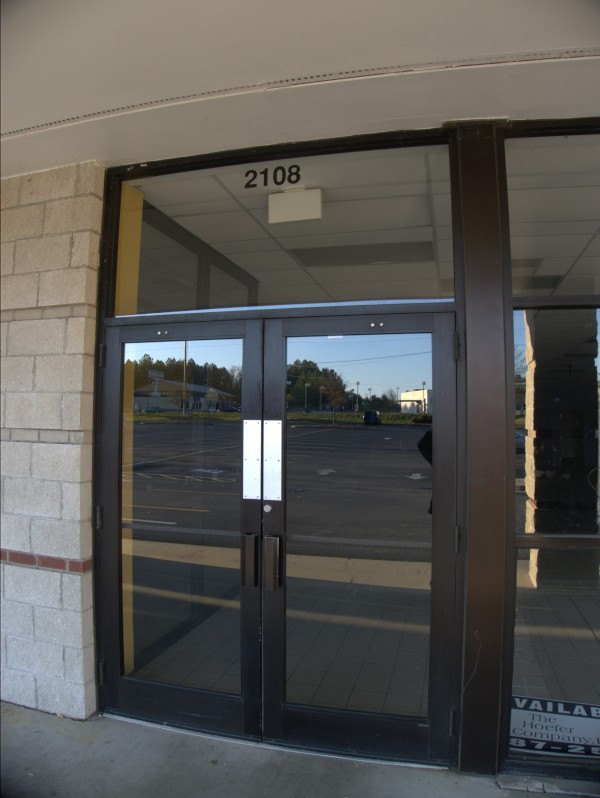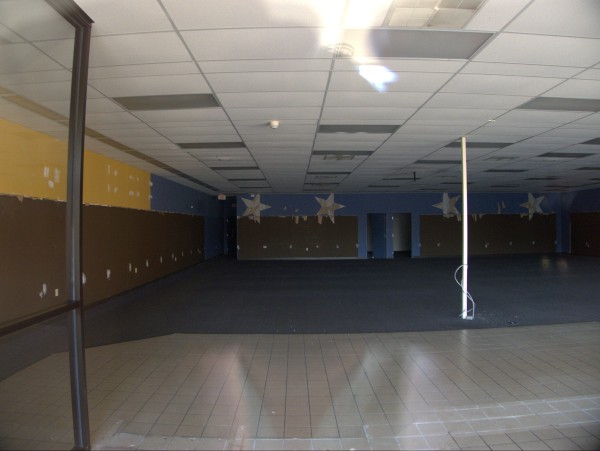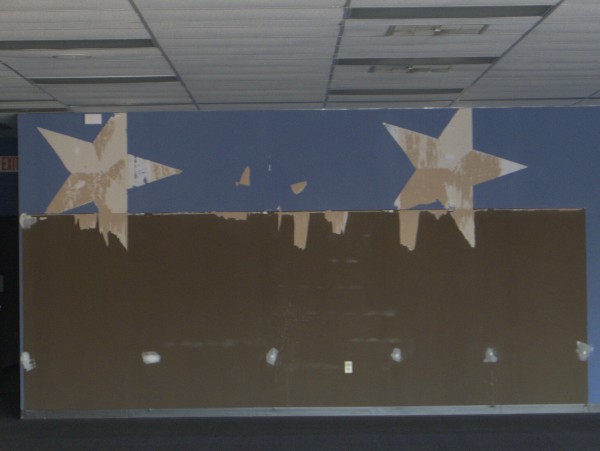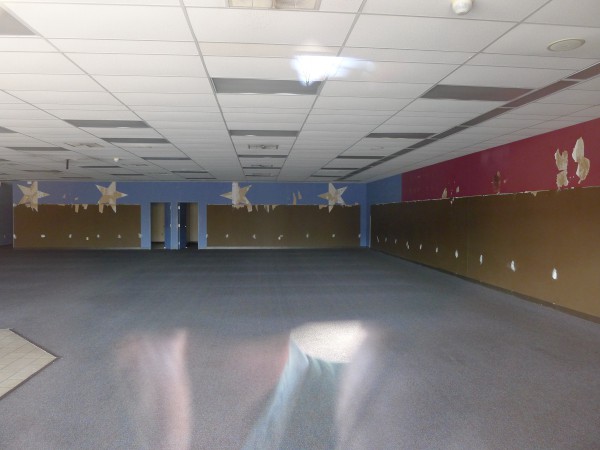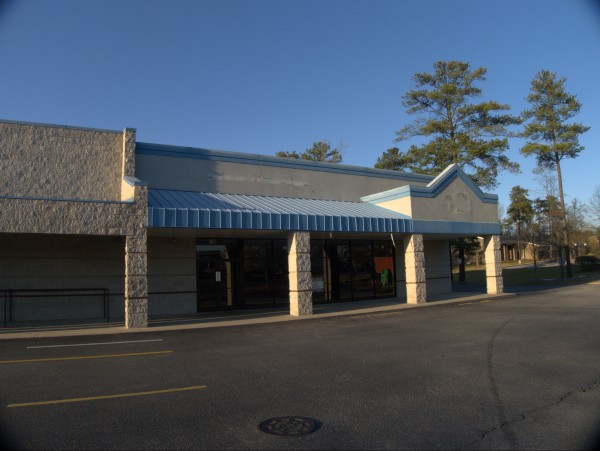 Well, the once mighty Blockbuster chain continues to implode, and this store at The Crossings shopping center on the corner of Clemson and Hard Scrabble finally went under earlier this month.
I was surprised that it hung on as long as it did, especially after the closing of the adjacent Food Lion last year. Of course, I'm a little surprised now to see any Blockbuster still open -- It's kind of like going fishing and reeling-in a trilobite.
Commenter Joey points to this story about the store closing and if I recall correctly, commenter Andrew pinpointed the exact date in a comment I can no longer find.
(Hat tips to commenters Joey & Andrew)
UPDATE 18 October 2012 -- Commenter Andrew notes below that this storefront was wrapped in butcher paper and marked "Top Secret". Well, by the time I got by there, the secret was out: It's to be a gym: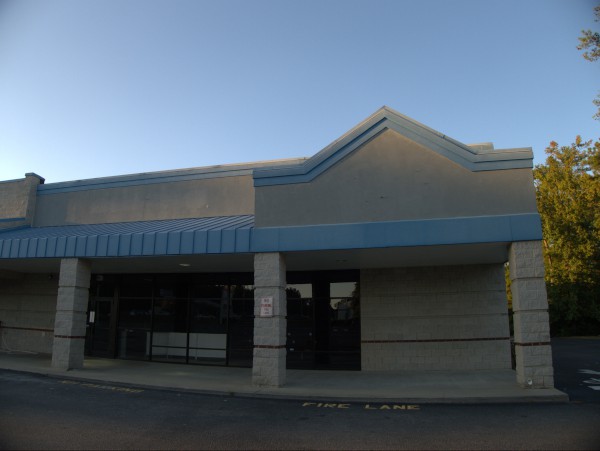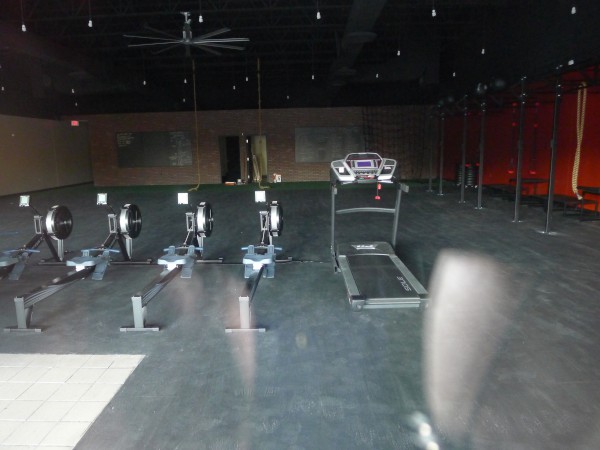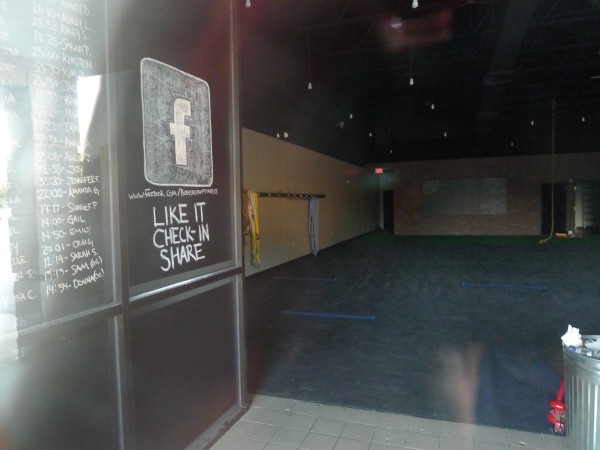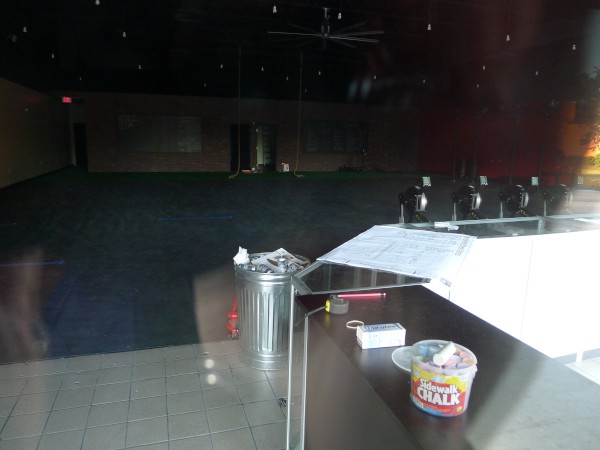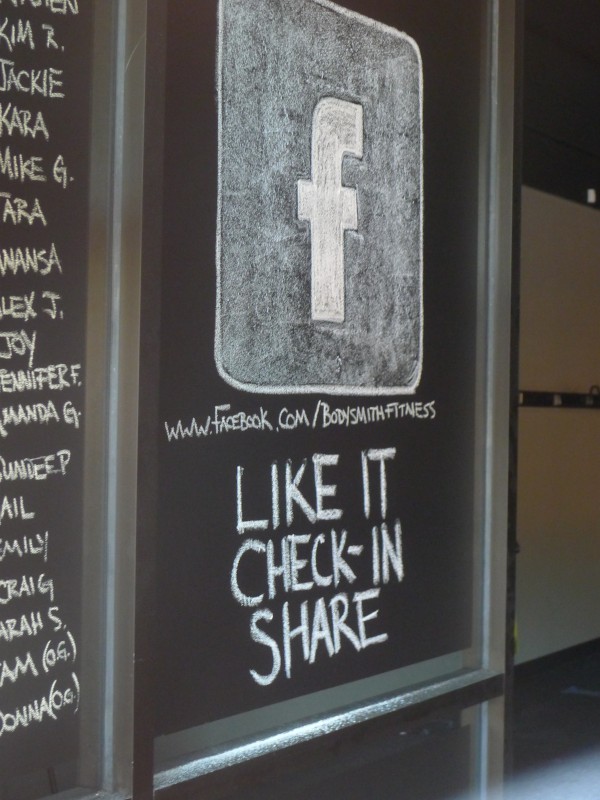 UPDATE 5 October 2020: Updating tags, adding map icon.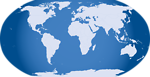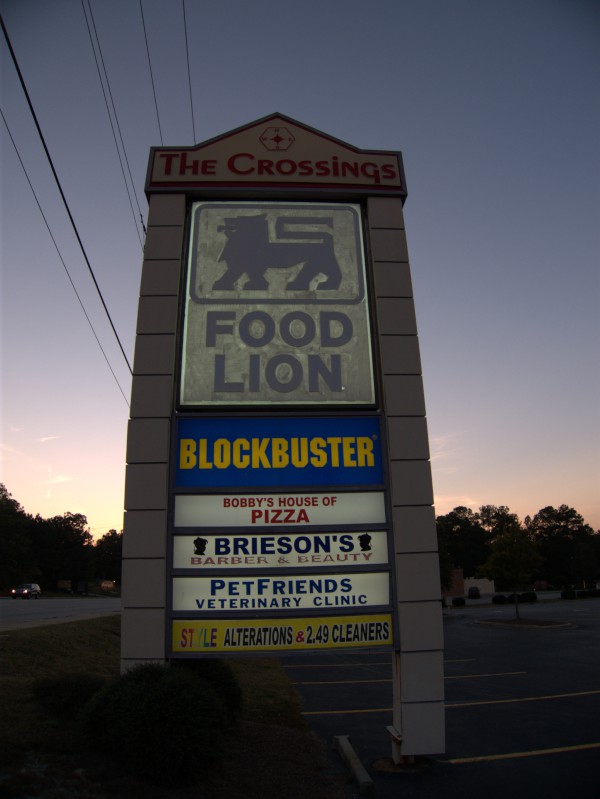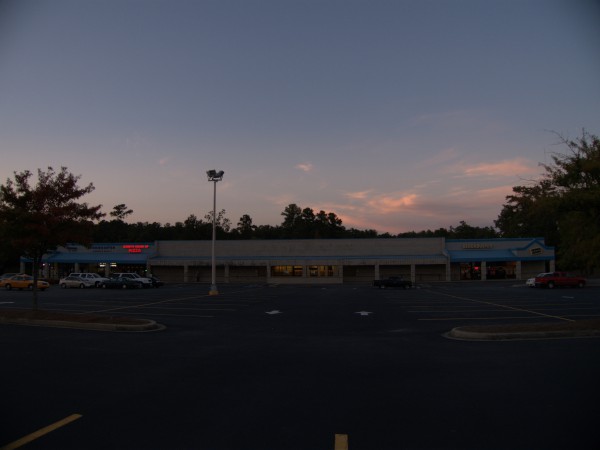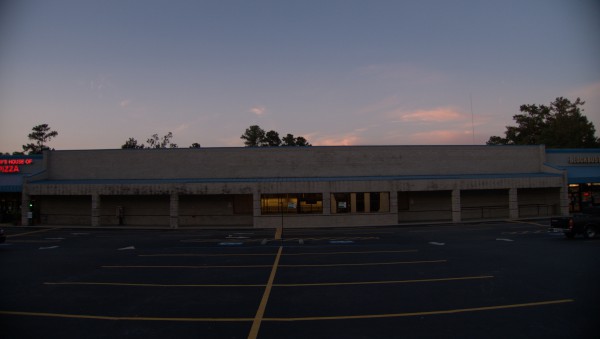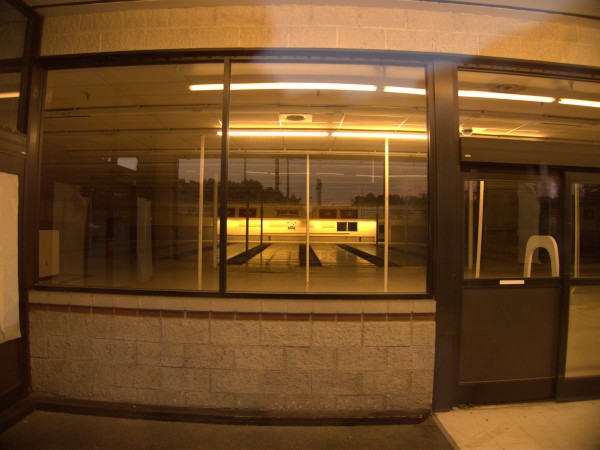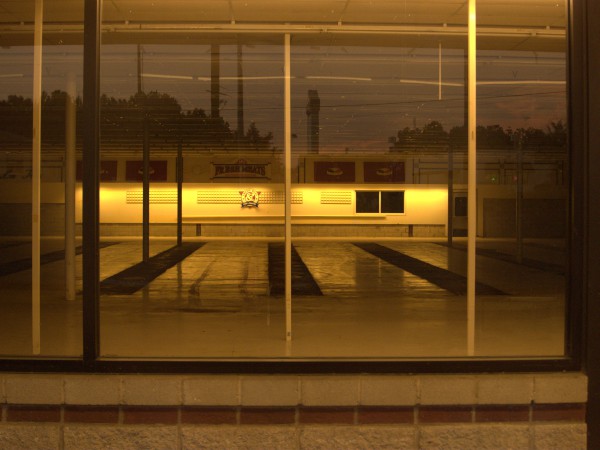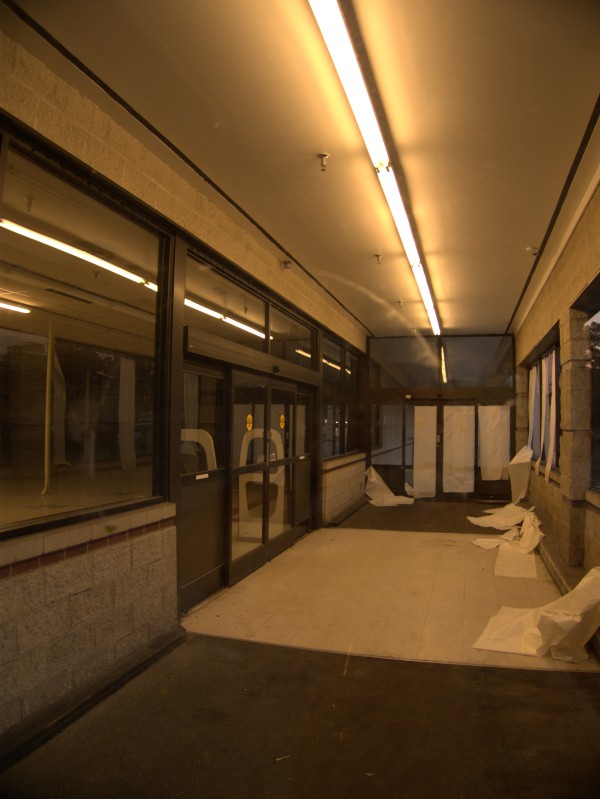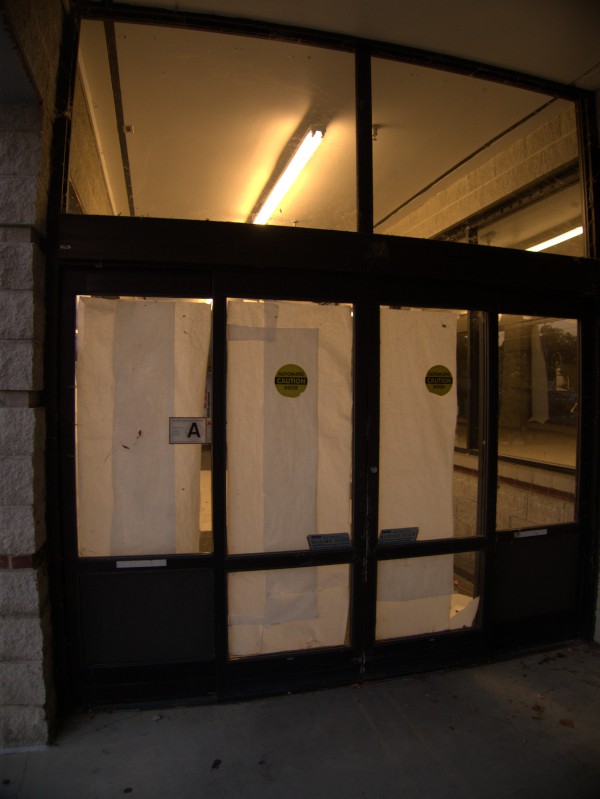 This Food Lion at the corner of Clemson and Hard Scrabble Roads ("The Crossings") has been closed at least since 14 Jan 2010 when commenter Jason noted it, so I'm guessing it probably moved late in 2009. According to commenter Elizabeth, it moved to a location on Hard Scrabble Road. I didn't go looking for that since driving out there today confirmed to me (once again!) how painful it is to move around in the Clemson and Hard Scrabble areas.
Surprisingly given all the store closings they have done in Columbia, the Blockbuster video rental store is still open in this hard to get to location. I don't wish them any ill, but I went ahead and took some pictures of the store that I suspect I'll need at some point.
UPDATE 8 March 2019 -- This whole plaza is being redone: