Archive for the 'Clemson Road' tag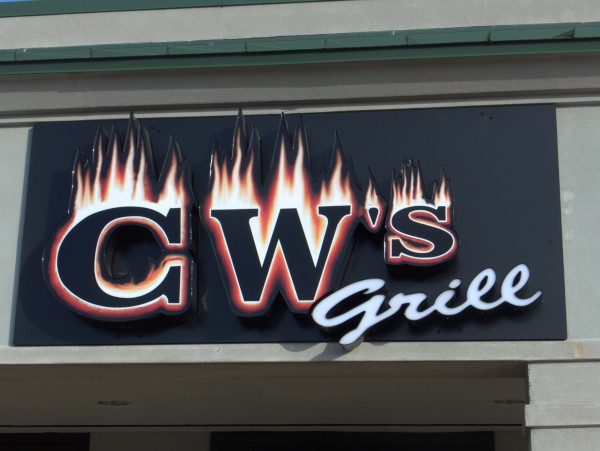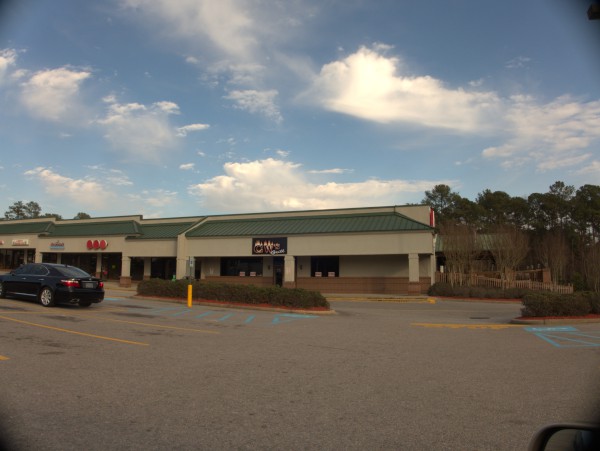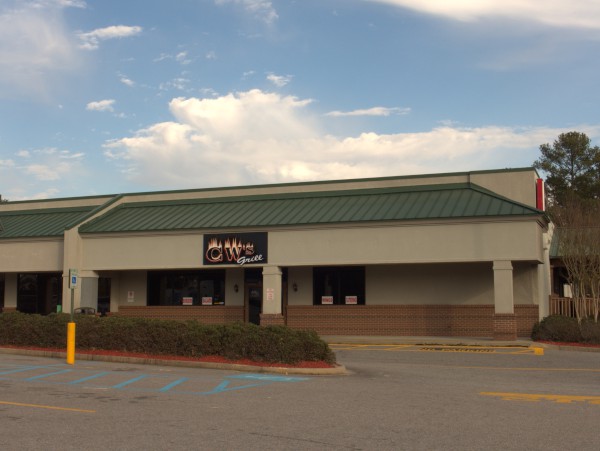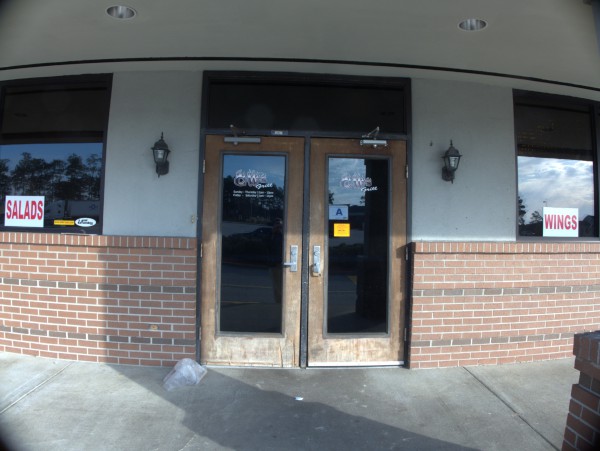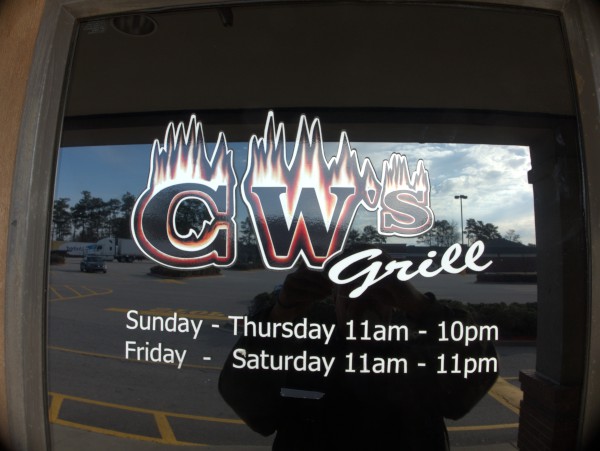 A few weeks ago, I was sure I had already done this post, and went looking for the URL so I could link to it from another closing. In the event, it turned out I had not. They say the memory of what closings you've done is the first thing to go..
At any rate, Cw's Grill was the follow-on operation in this Magnolia Pointe spot to Carolina Wings. I'm unsure if the ownership were the same, but the name is obviously a shoutout to the old instantiation. I never ate there, but, apart from one giddy outlier, the online writeups at Yelp look pretty dire.
To this date neither this storefront nor the nearby vacant pig have been repurposed.
Posted at 11:57 pm in Uncategorized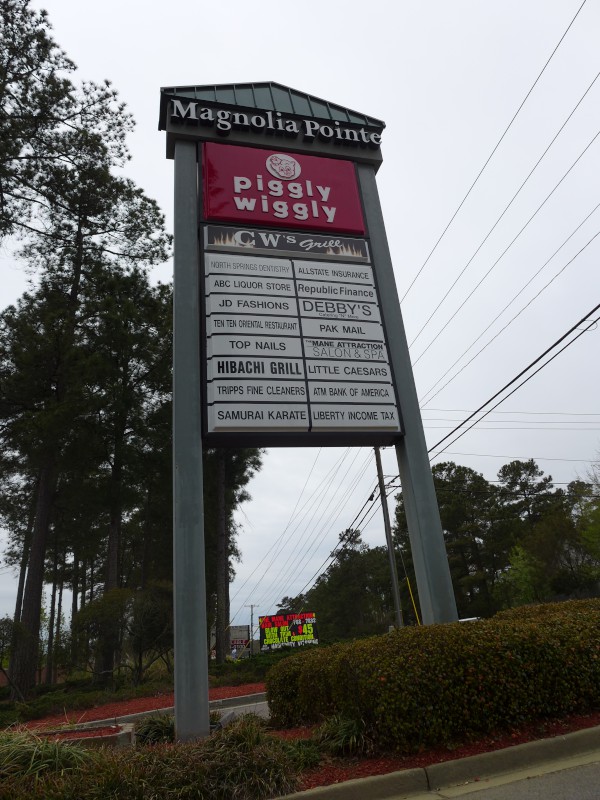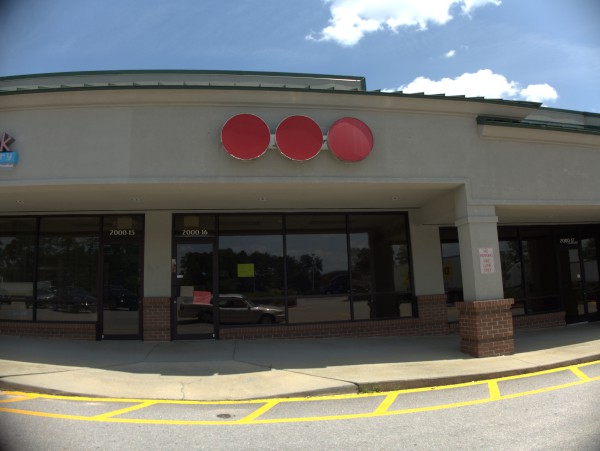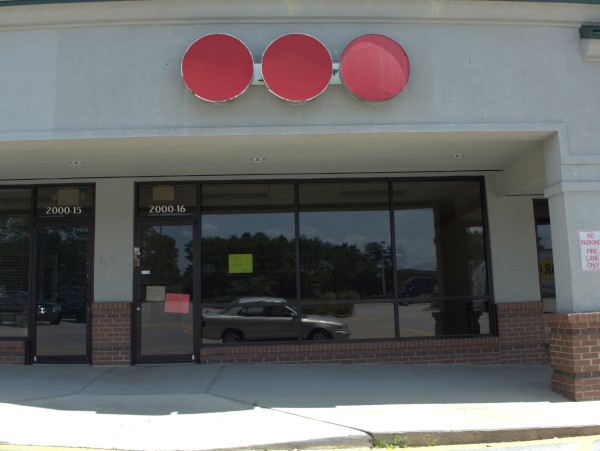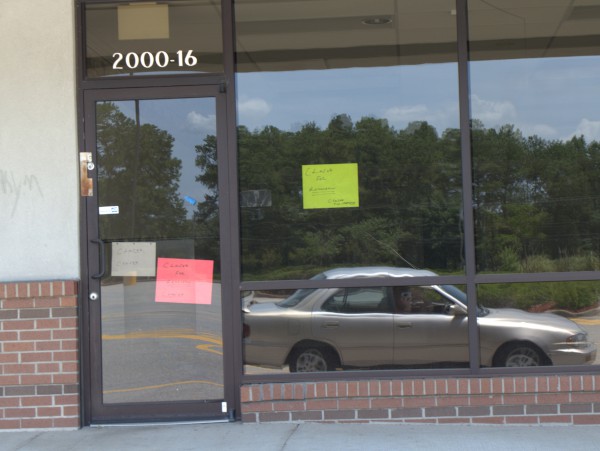 I noticed on my list drive through of Magnolia Pointe, the former home of Piggly Wiggly and CW's Grill, that the local ABC Store, Clemson Spirits is closed for renovation. Since there are as of yet no replacements for The Pig and CW, that makes at least three open slots in this corner strip mall.
Posted at 10:33 pm in Uncategorized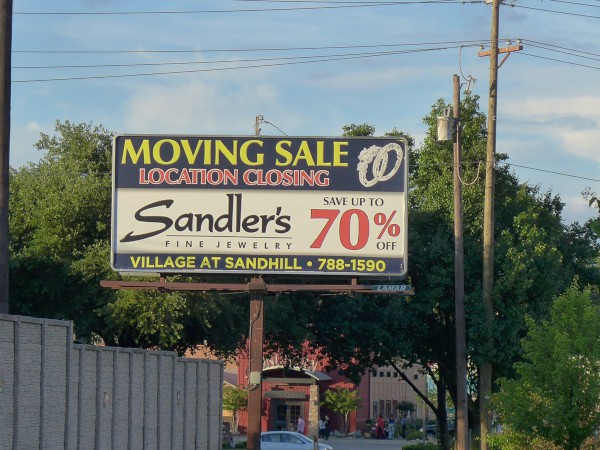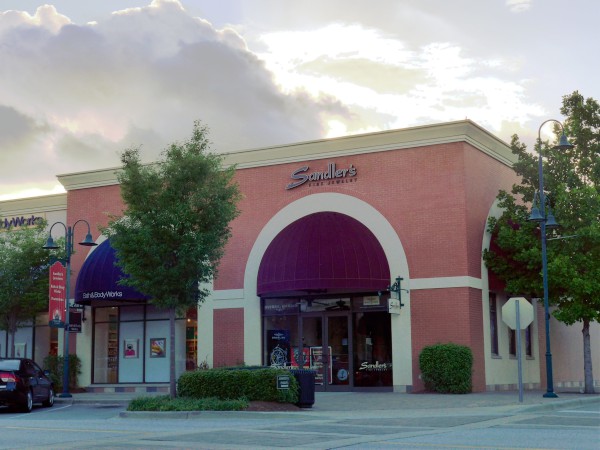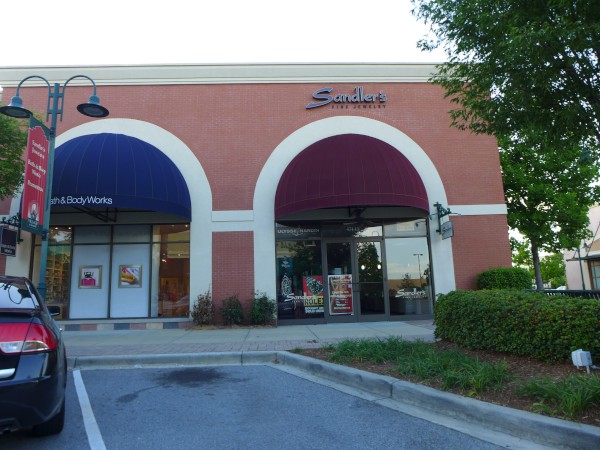 Curiously when I went by Sandler's at Sandhill the other week, there were no closing signs on the store. The billboards were up in several places however. They don't give a date, but I'm guessing the end of May would be a logical time.
Posted at 2:11 am in Uncategorized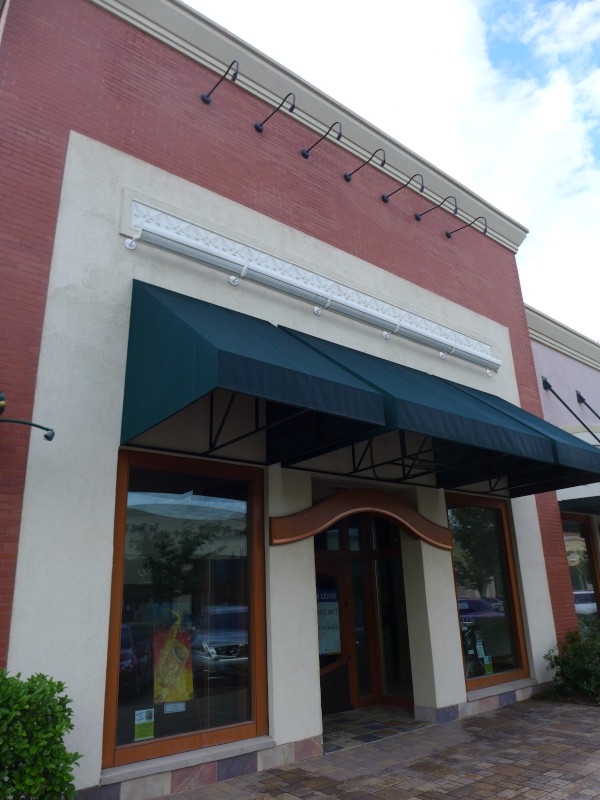 While I was out taking pictures for La Bag Lady, I noticed this empty storefront across the street. It turns out to have been women's clothier Coldwater Creek, and WLTX has the story of how the whole chain went bankrupt in April of 2014.
Apparently they had a Columbiana Mall location as well.
Posted at 8:13 pm in Uncategorized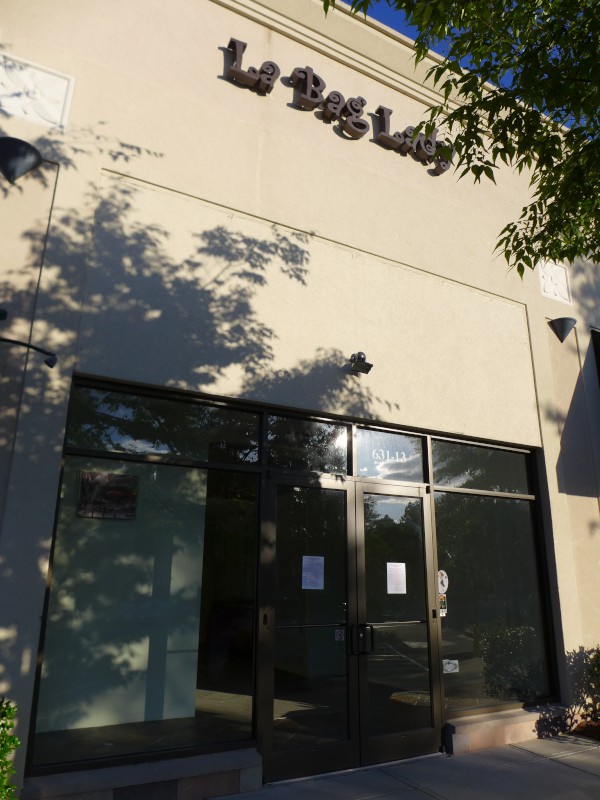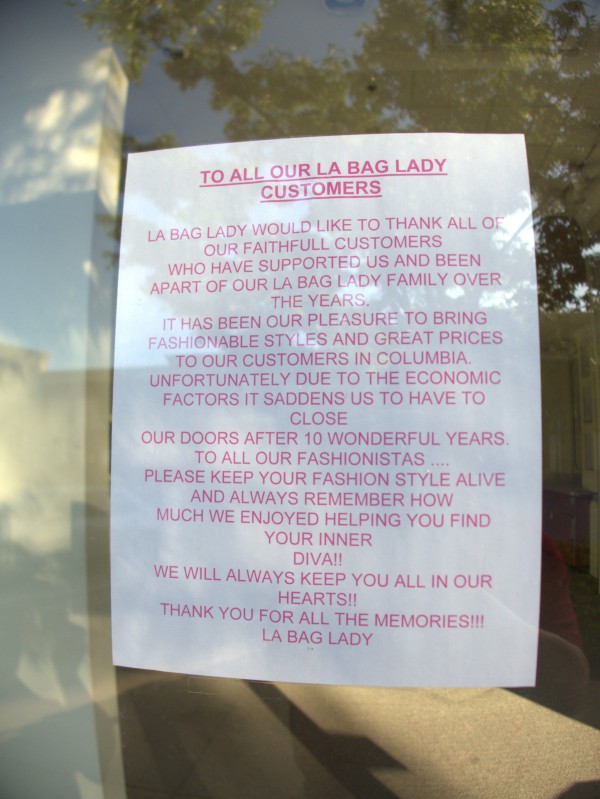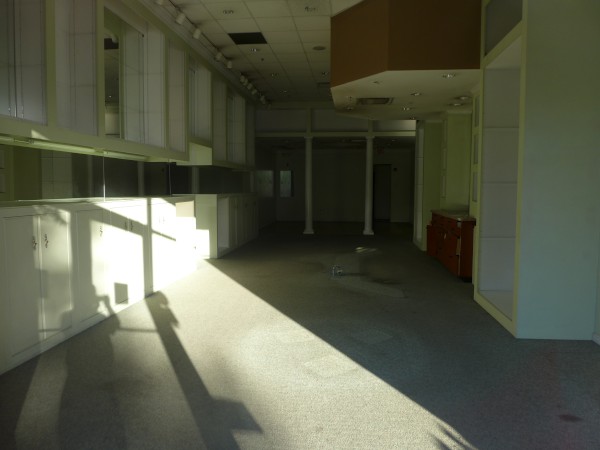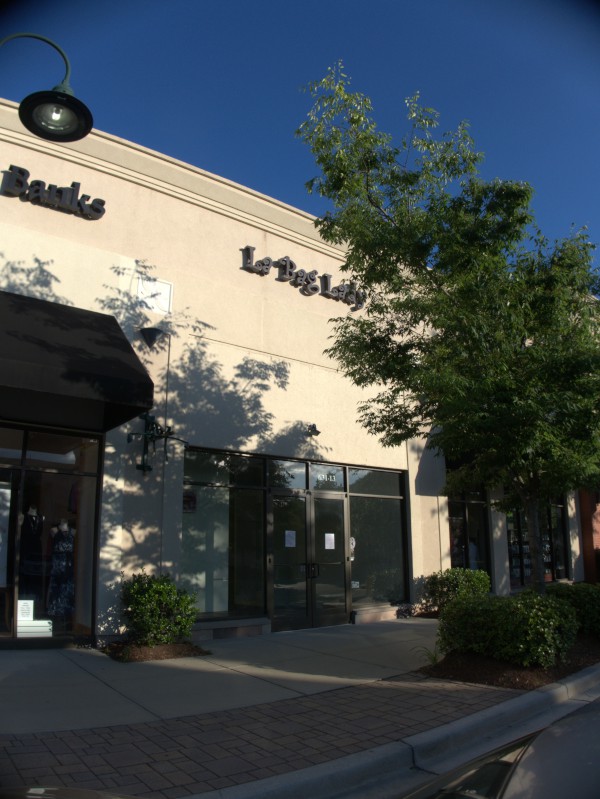 I was never sure if this store name were LA Bag Lady as in Los Angeles and California chic or La Bag Lady as in French chic. After actually seeing the sign, I'm going with France.
This is not the only bad news for Sandhill lately, but there has been a bit of good news in the announcement that Sam's Club is coming.
(Hat tip to commenter Tom)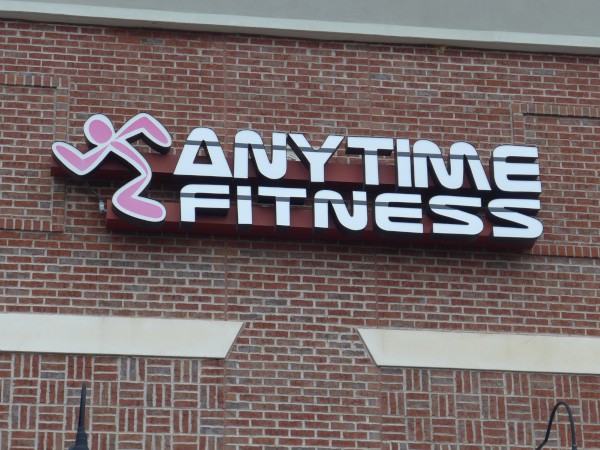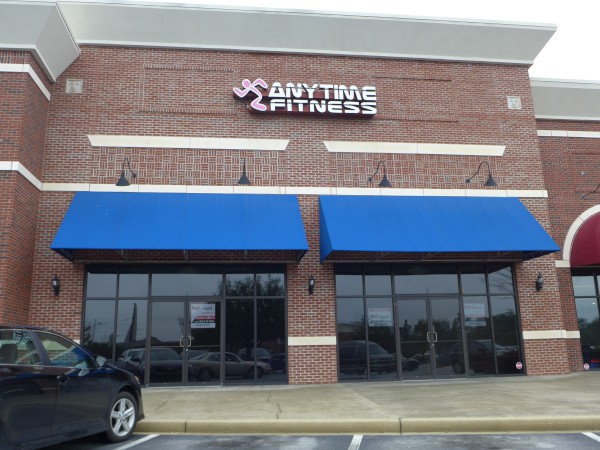 This Sparkleberry Crossing gym is listed in the 2014 phonebook, but not the 2015 one, so it must have closed before listings closed. I'm guessing mid-year. One online review notes that it was nice because there were no crowds. That can be a double-edged sword unfortunately.
Posted at 1:31 am in Uncategorized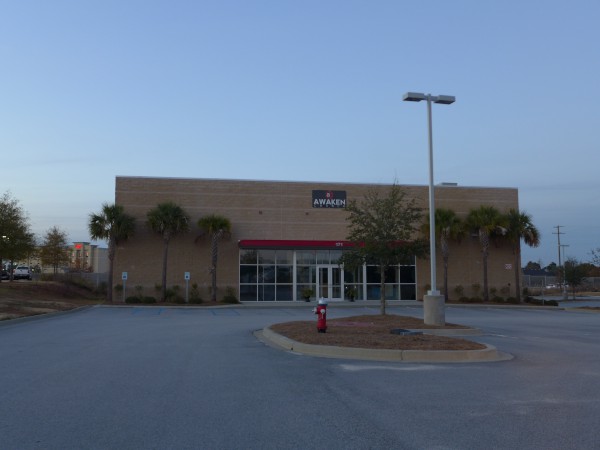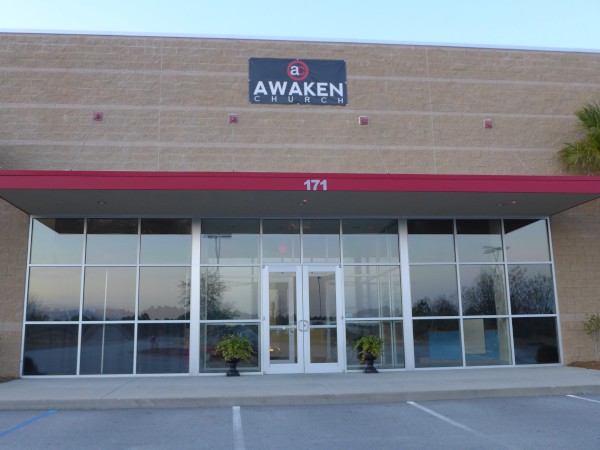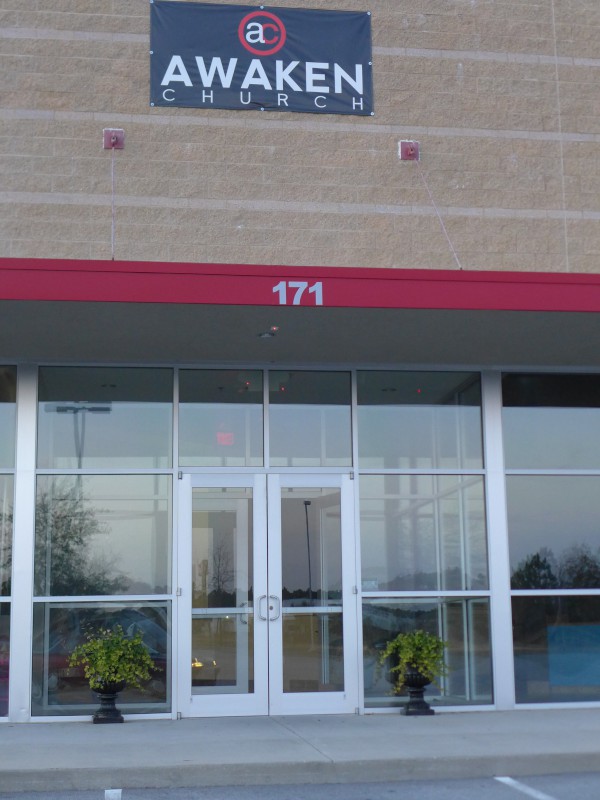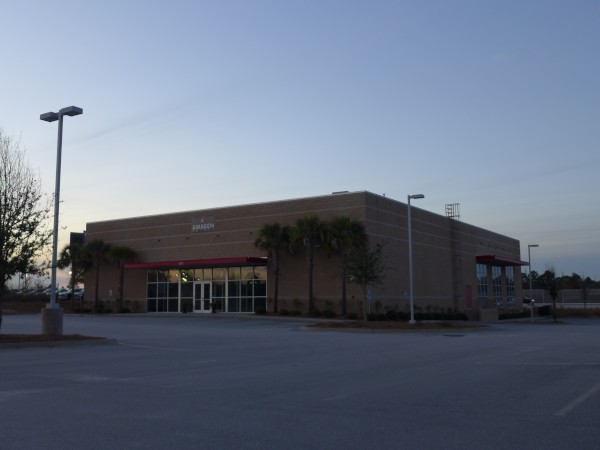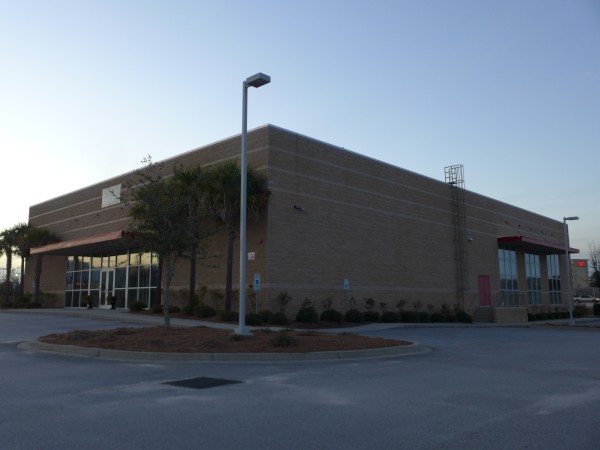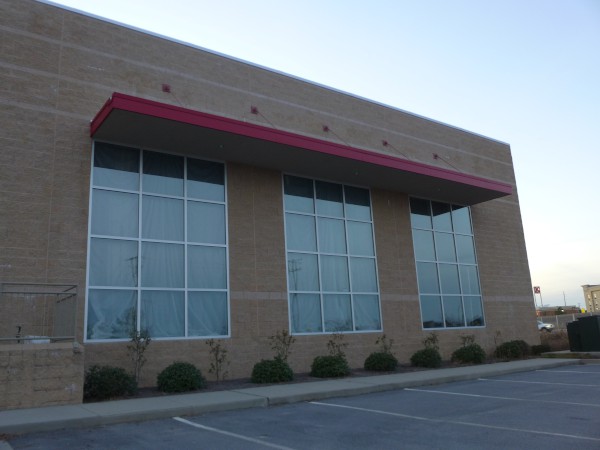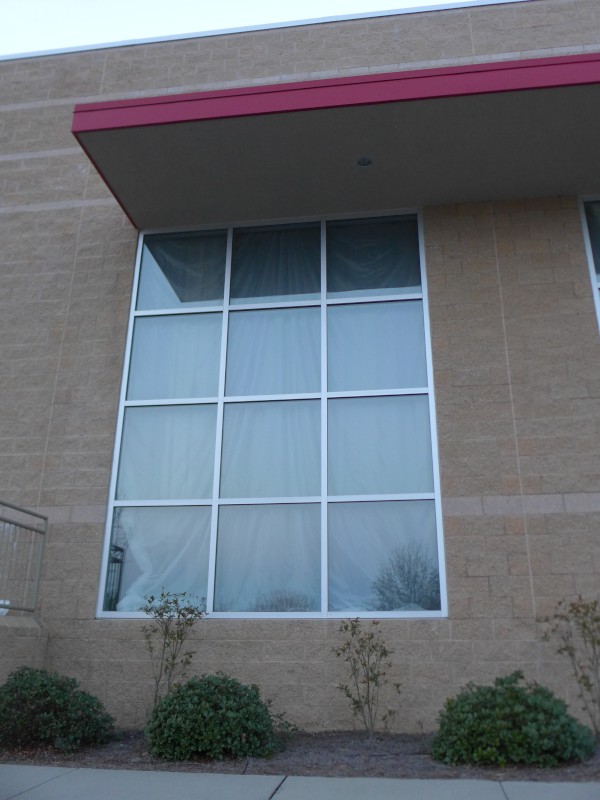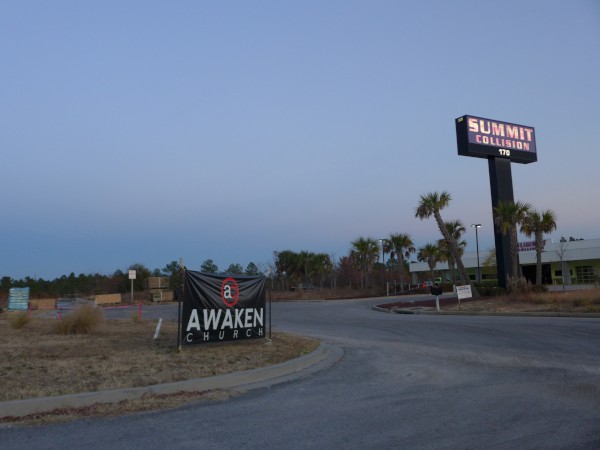 In my recent closing on the Lexington Monkey Joe's, I mentioned that I thought the Northeast location was still open. Well, I was wrong about that, and commenter Andrew set me straight, pointing out that commenter Miz Terry raised the issue of the Northeast closure right here, and that commenter badger had confirmed it.
Somehow I completely forgot those comments..
At any rate, the Northeast Monkey Joe's was on Newland Road, which is off of Clemson just south of I-20 (near the big flag car dealership). Although the building is now Awaken Church, you can look at it and immediately tell who the first tenant was.
(Hat tip to commenter Miz Terry)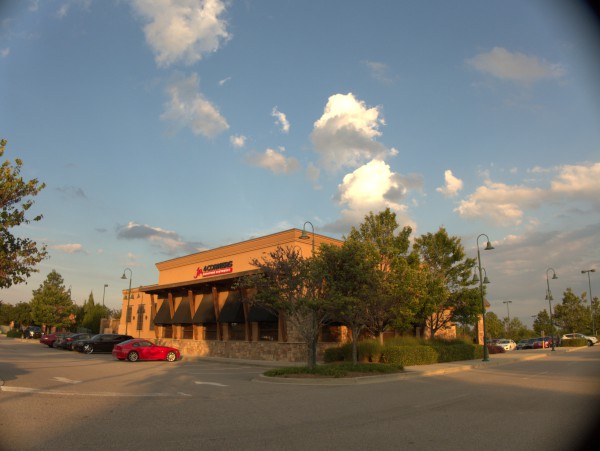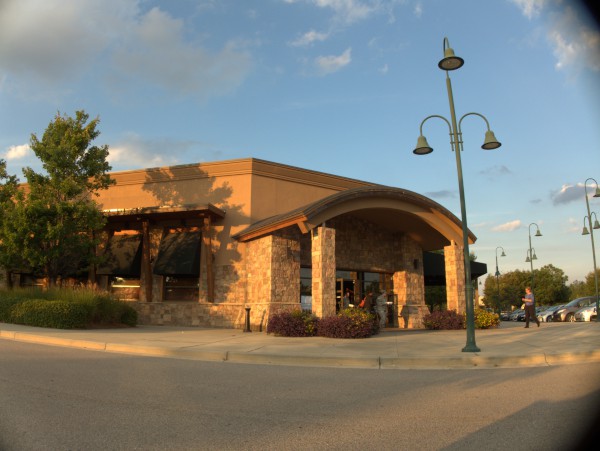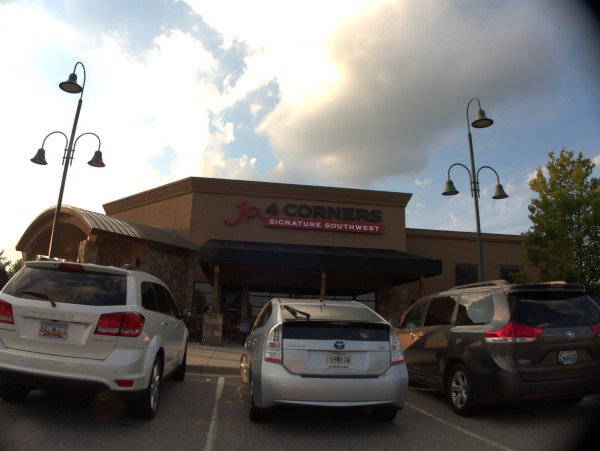 I did not know that Arizona's was a chain, but they had at least two restaurants in South Carolina, one here at Sandhill and the other in Greenville. Both were bought out in late July by a North Carolina outfit and rebranded as JP's 4 Corners.
When Arizona's opened, I looked over the menu, and could not see a reason to go, and so never did.
Apparently the general concept has not changed a lot:


JP's has maintained 90 percent of the original Arizona's menu, but, under the direction of executive chef Tony Aponte, has some new additions.
The new menu ups the steak concept by adding three new signature steaks to the original one, each with a unique rub. Each is a reference to the four states that make up the "4 corners," from which the restaurant takes its name — Arizona (original), New Mexico (cayenne and chili), Colorado (black peppercorn with blue cheese butter) and Utah (cinnamon spice crusted).
But JP's is about more than just steak, Lawrence says. One of the restaurant's new features is a house-made veggie burger that combines black beans and sweet potato and is topped with an agave sweetened chipotle-lime cream.
Looking at the menu, I get the same feeling I had looking at Arizona's menu: How is this Southwestern?
Western, I certainly see, but I thought Southwestern was supposed to have a dash of Mexican. That's got to be more than just invoking chipolte in a sauce. The Free Times in fact lists JP's under Mexican, but don't see it.
(Hat tip to commenter Jason)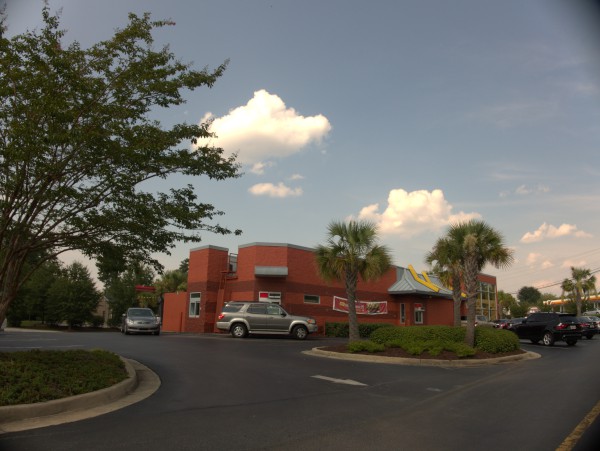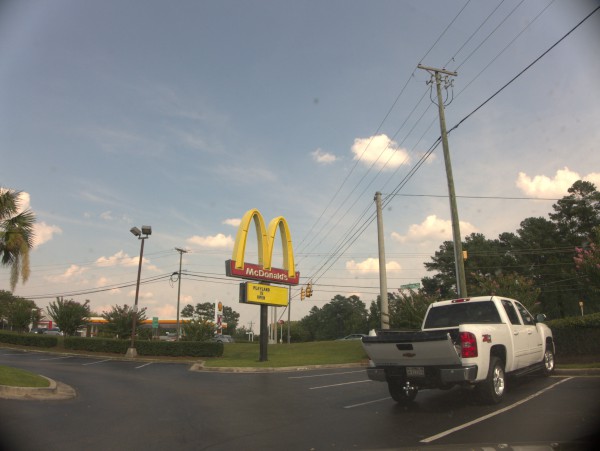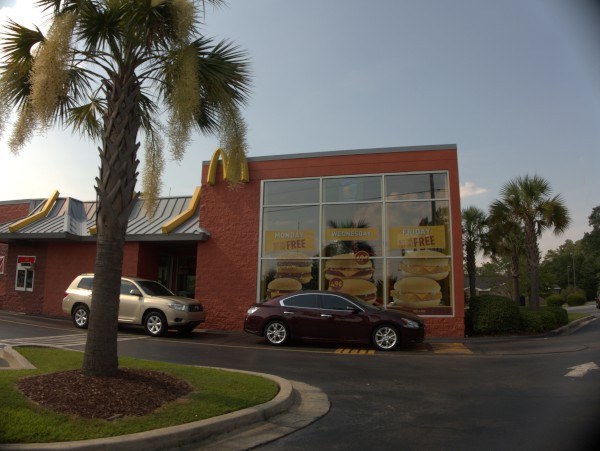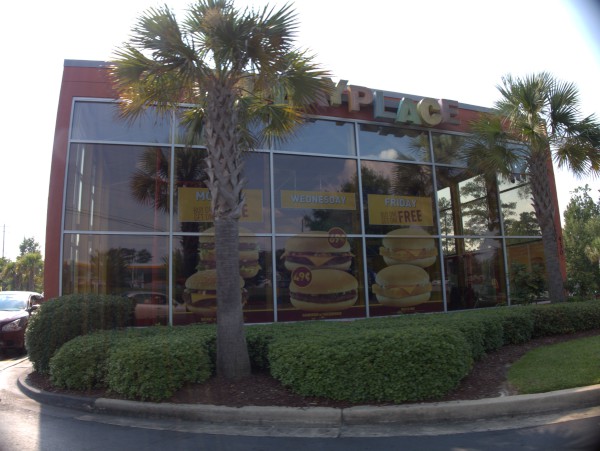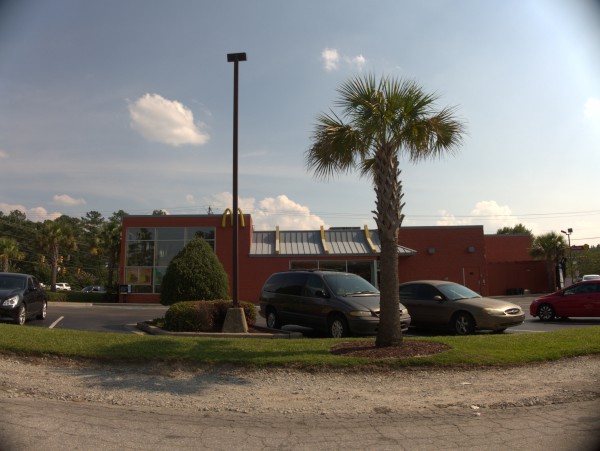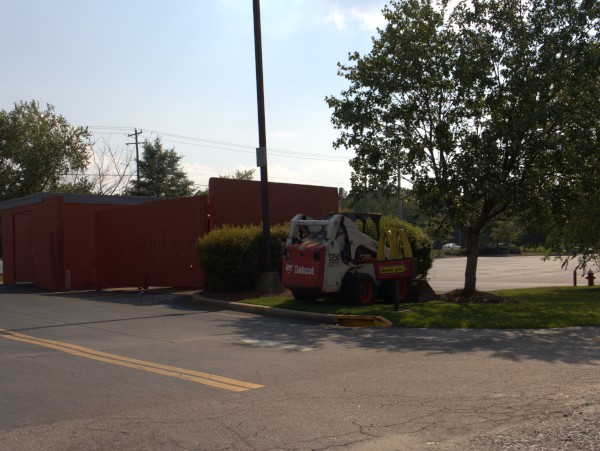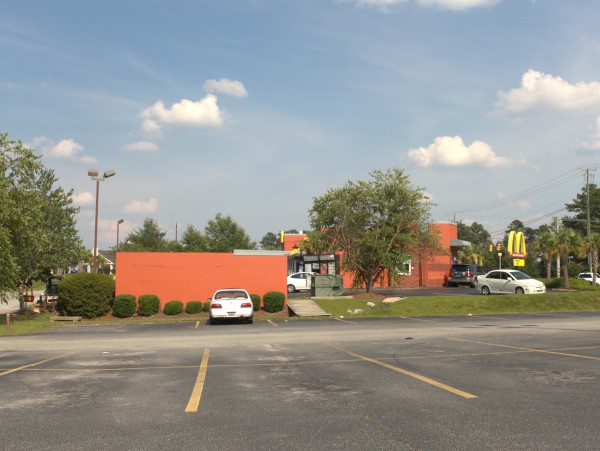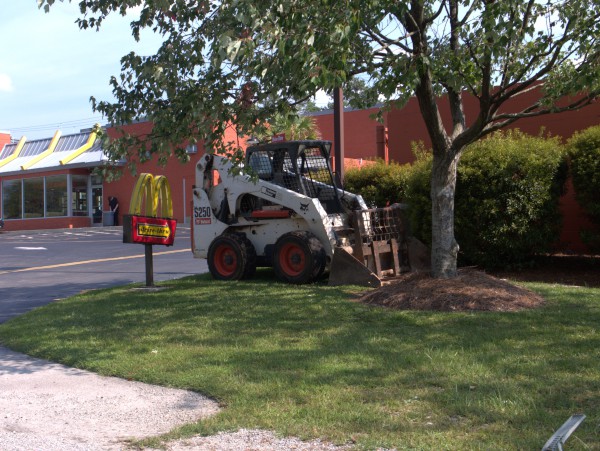 Commenter Sidney reported the McDonalds in The Crossings
at the corner of Hardcrabble and Clemson closed for renovations some time ago, but I only finally got out there after it re-opened.
Although I don't remember exactly what it looked like before, my impression is that this store has *not* been remodeled along the same lines as other recent McDonalds revampings (here, for example). In particular, the new style subtle arch cap-pieces and drive-through styling are not present, and the boxy glass playroom, which has been removed in other stores, still is.
UPDATE: Oops! Commenter Sidney says the remodeling hasn't happened yet. Looking at how fresh everything looks, I was sure it had, but now these can serve as "BEFORE" pictures.
(Hat tip to commenter Sidney)
UPDATE 5 March 2015 -- OK, I'm finally going to post some pix of the remodeling work and the aftermath. Here is remodeling from 1 October 2014: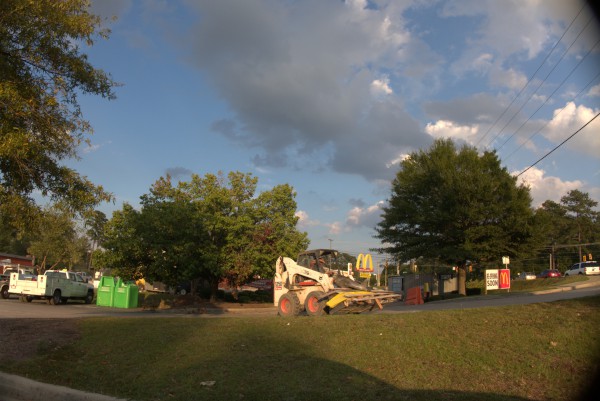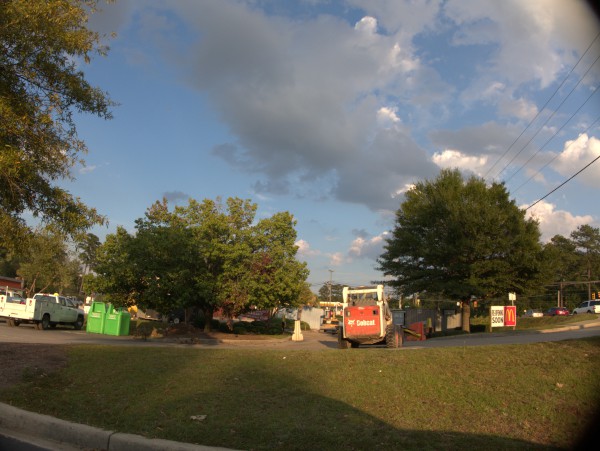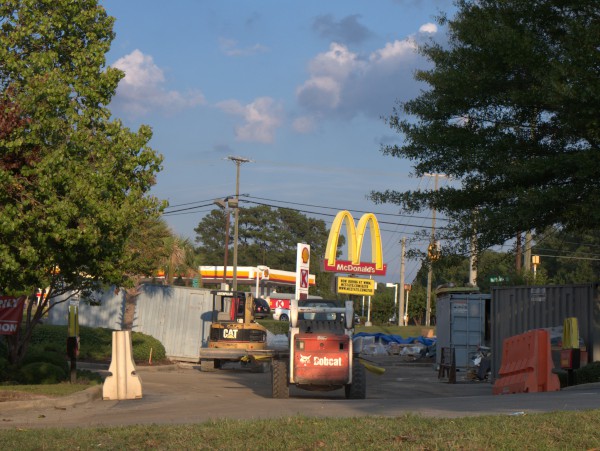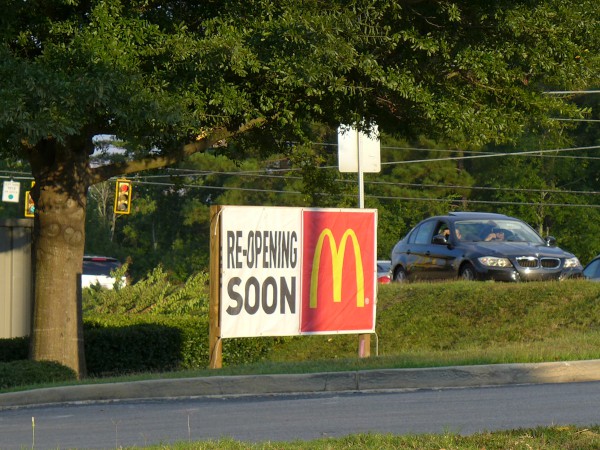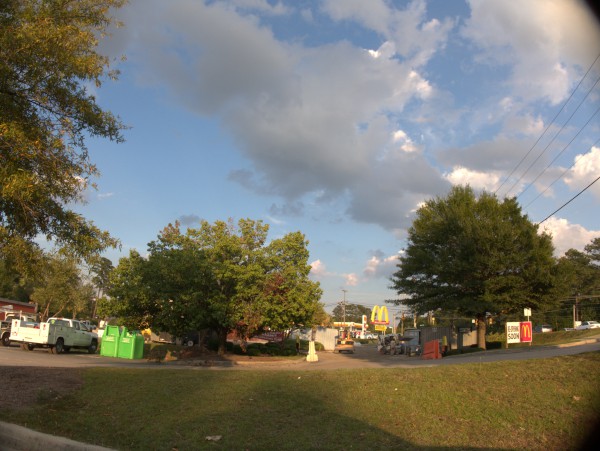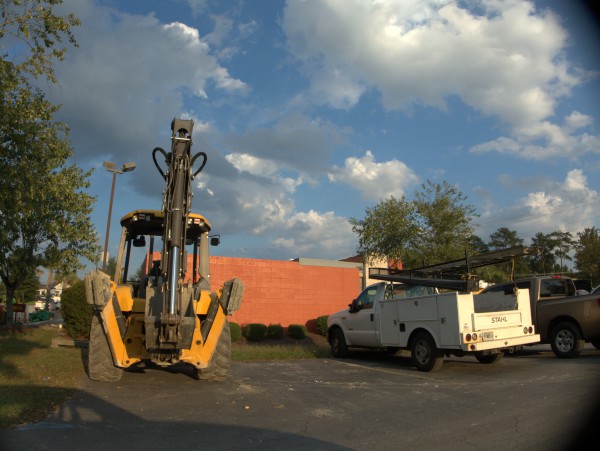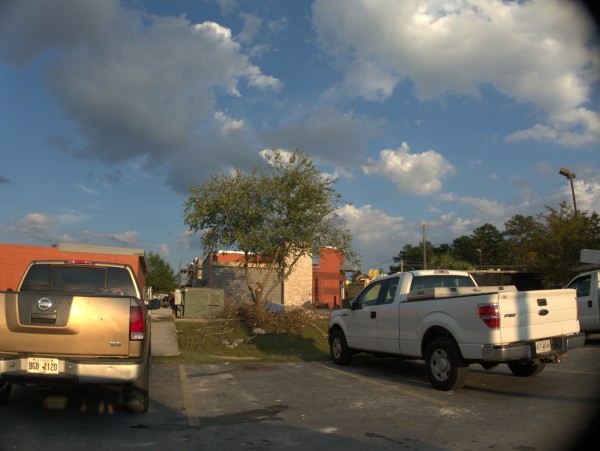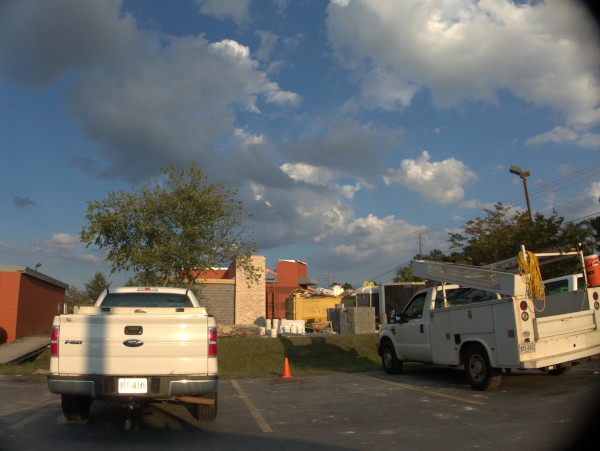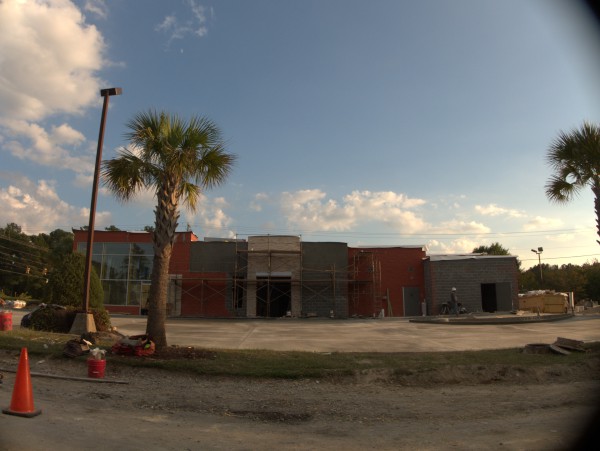 And here are some pix from 28 October 2014 after re-opening: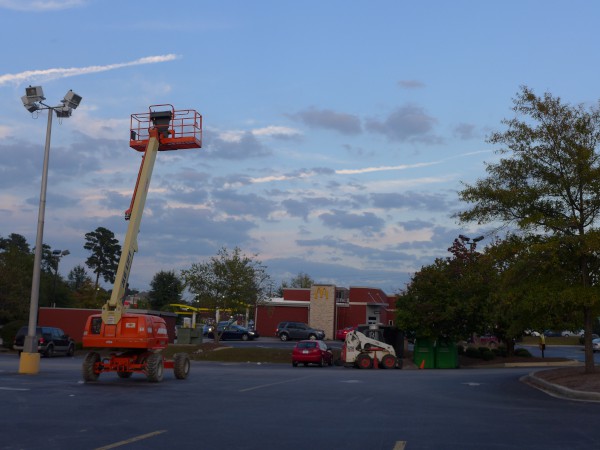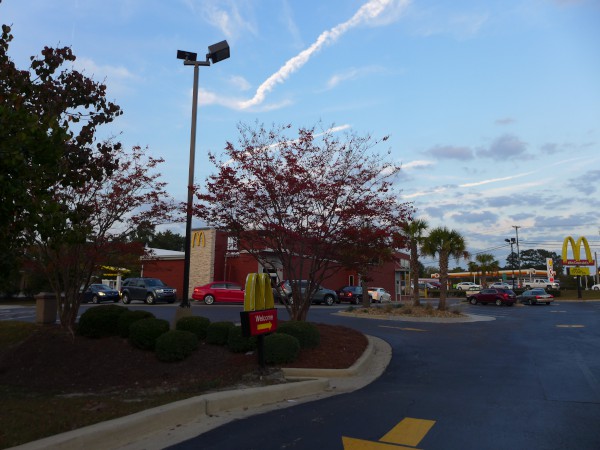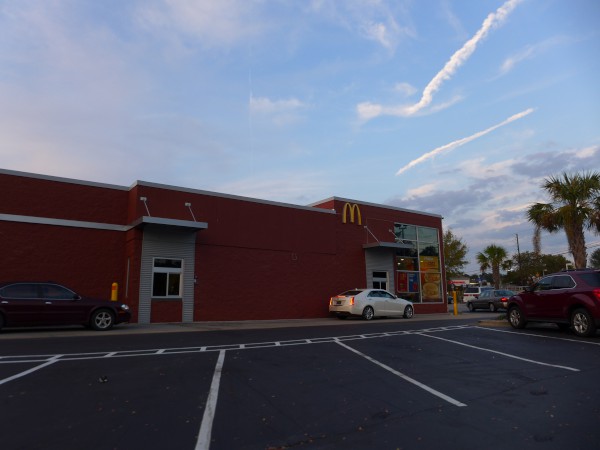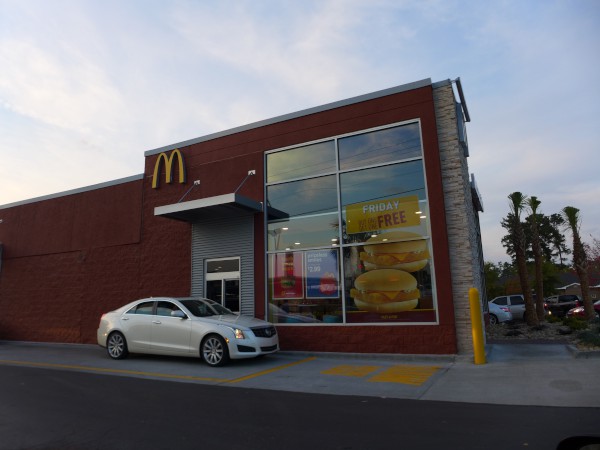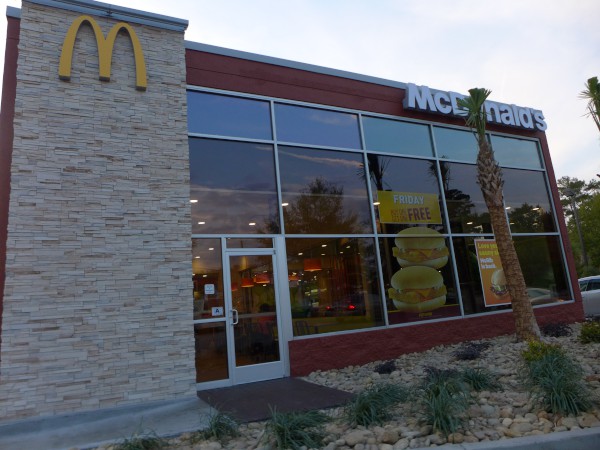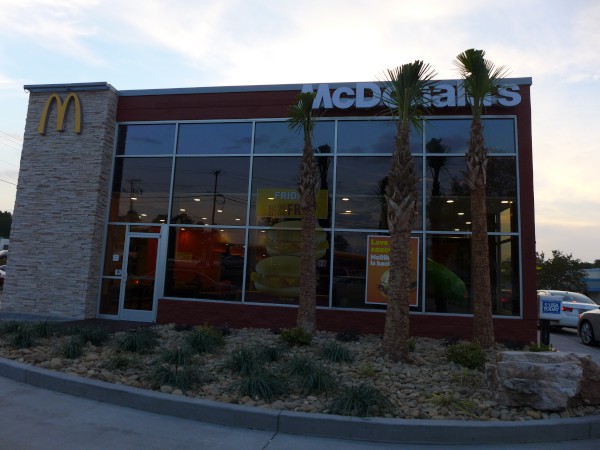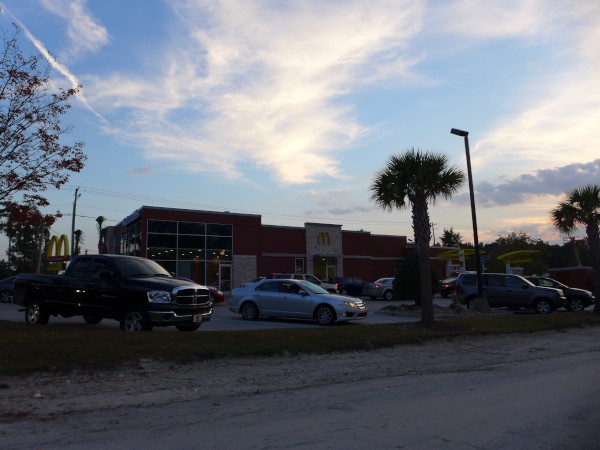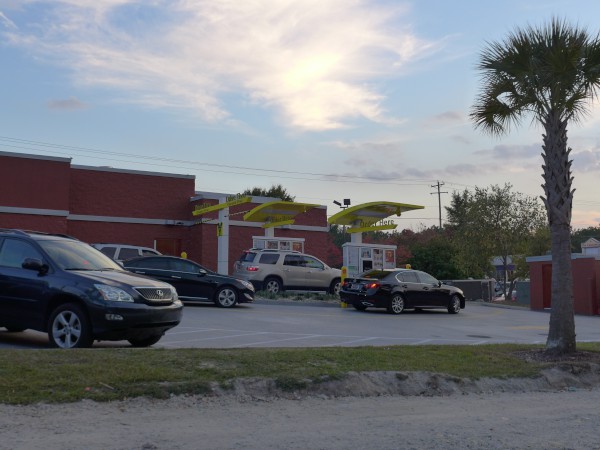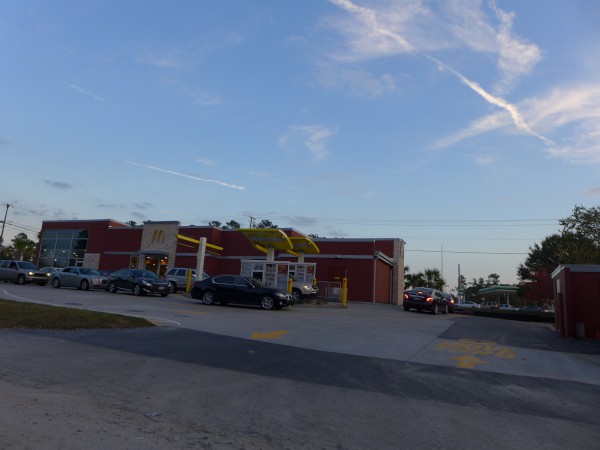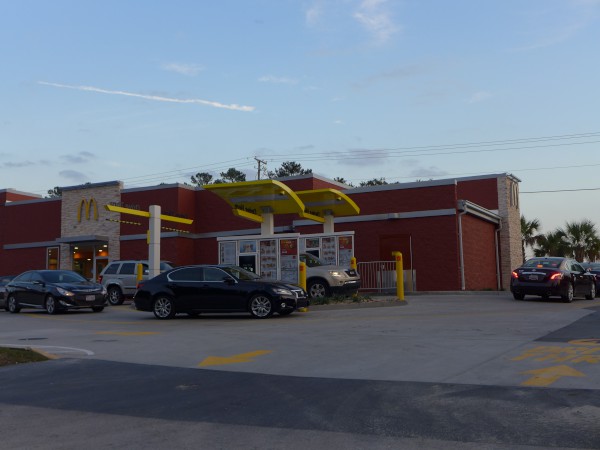 Posted at 12:15 am in Uncategorized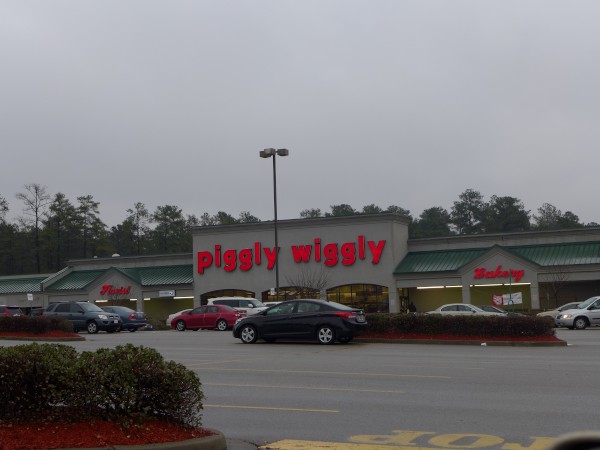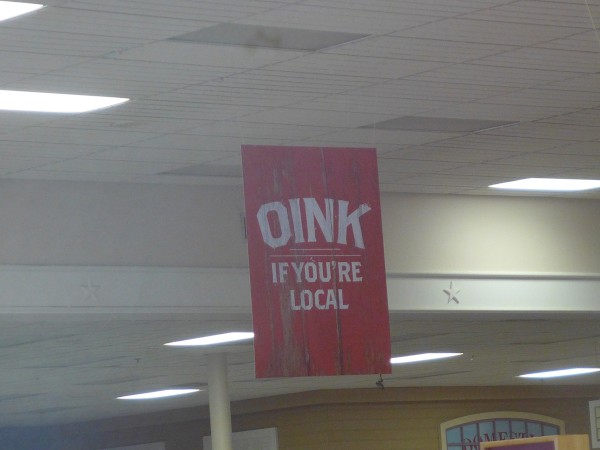 Another day, another Piggly Wiggly.
This store, at the corner of Clemson and Hardscrabble Roads, looks like it was a pretty nice one, though I can;t ever recall going inside. I might have thought that it would have benefitted from the closing of the Food Lion across the street, but in this case the ongoing woes of the chain seem to have outweighed any additional traffic from displaced Food Lion shoppers.
The closing of this store started rather oddly, with an "inventory reduction" sale. Since there is no reason for a grocery store to ever have such a sale in the normal course of events, this seems to have been some sort of signal that the store was closing before the management was able to say that officially.
This closing will be a big hit for Magnolia Pointe, as The Pig was the only anchor in the main strip of the shopping center. There is a CVS in an outparcel region, but that won't bring shoppers in to the shopping center proper.
(Hat tip to commenter ken holler)