Archive for the 'LIngerie' tag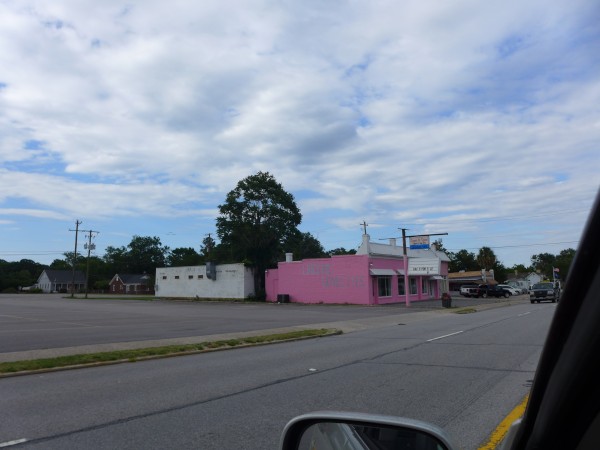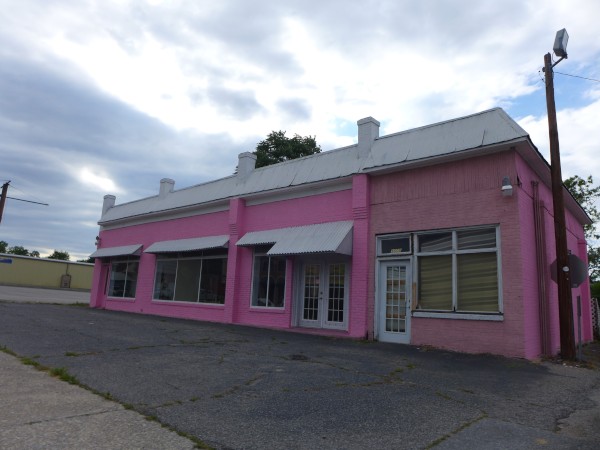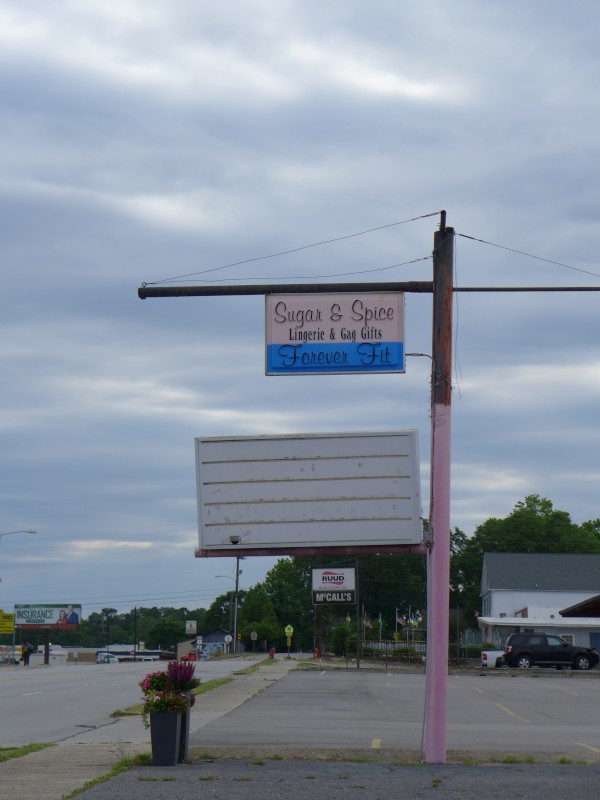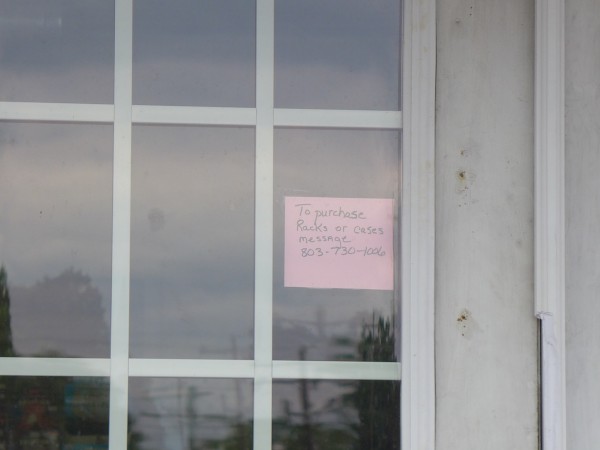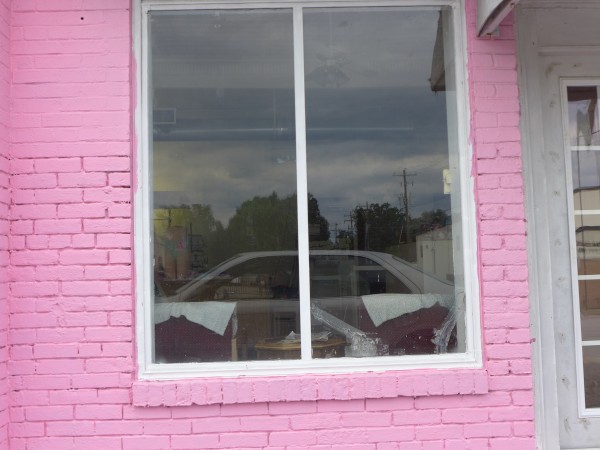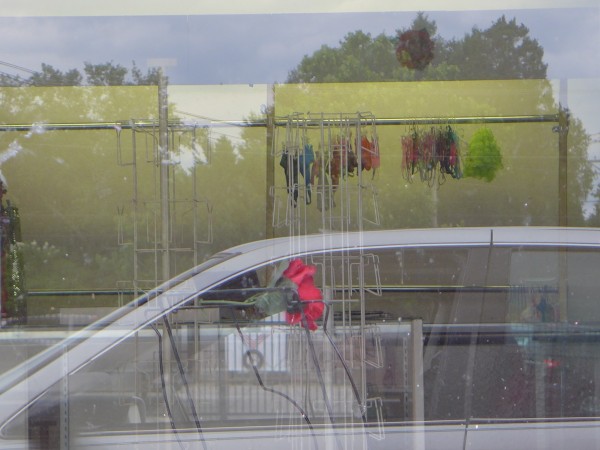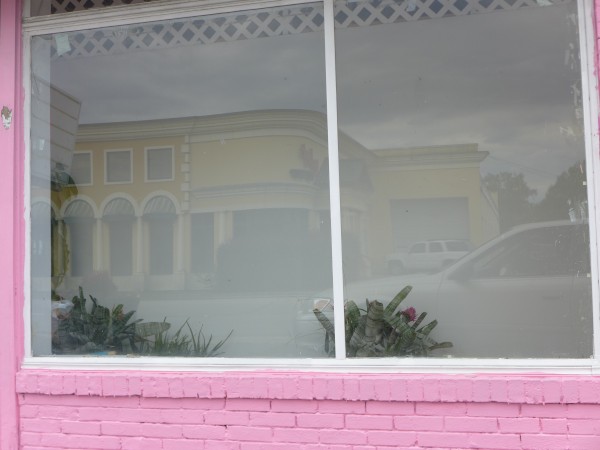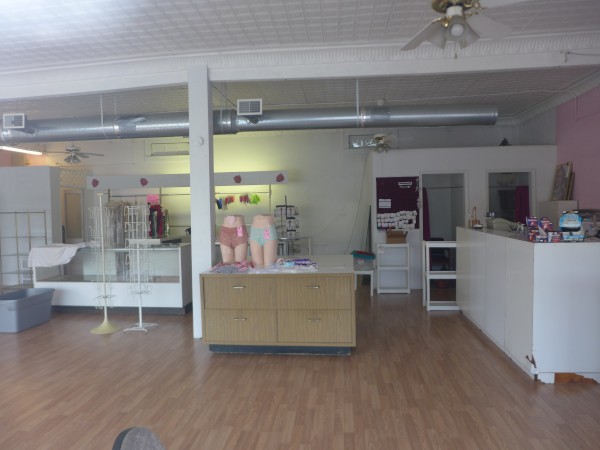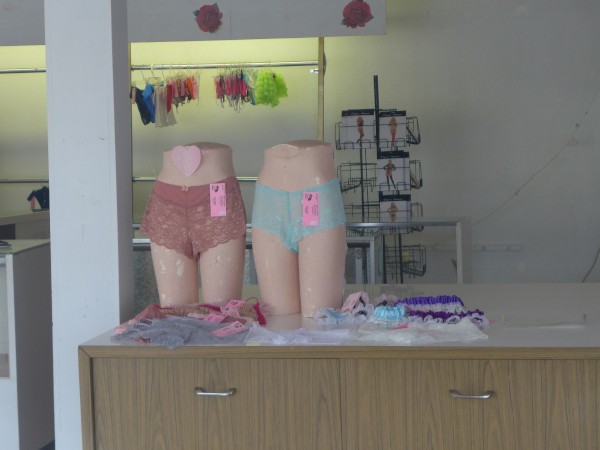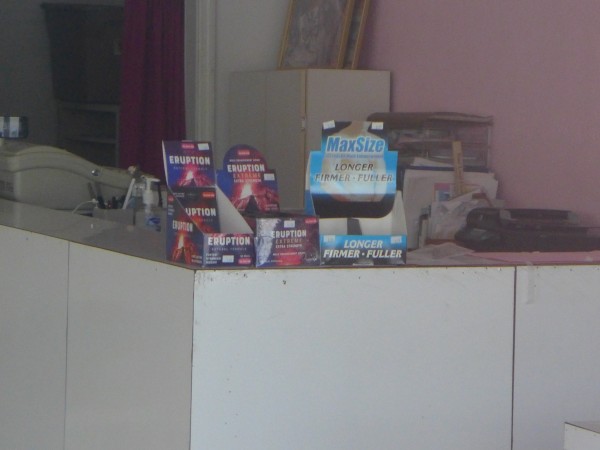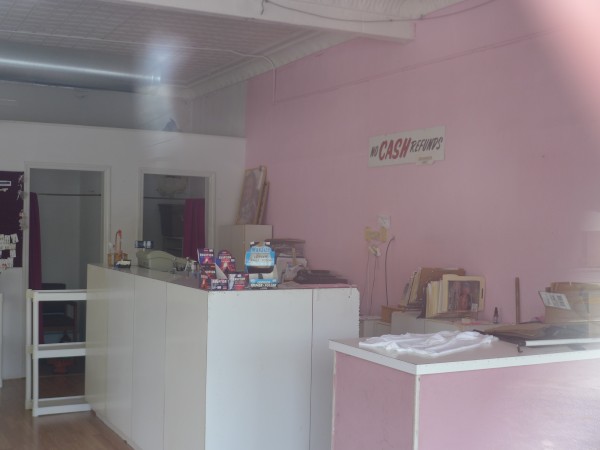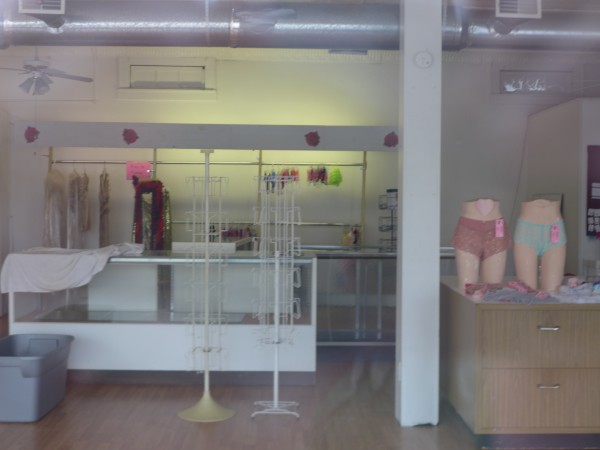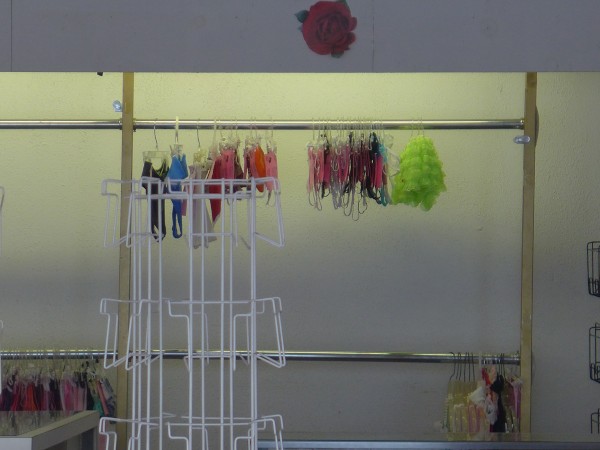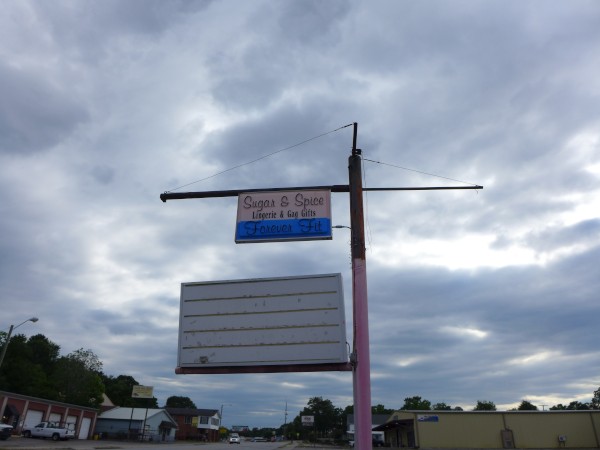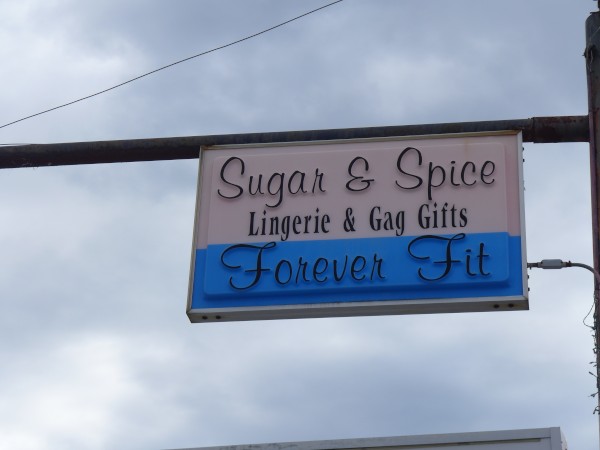 I've noticed this hot-pink lingerie shop in West Columbia many times over the years. I think I even got some pictures of it some time back, though, as usual, I can't find them now. At any rate, it appears they have closed sometime in the last few months.
There seems to be some confusion about the name. Online sources use Sugar 'n Spice Lingerie, but the sign actually says Sugar & Spice Lingerie & Gag Gifts.
It will be interesting to see what goes in here next -- I assume they will paint the building.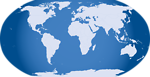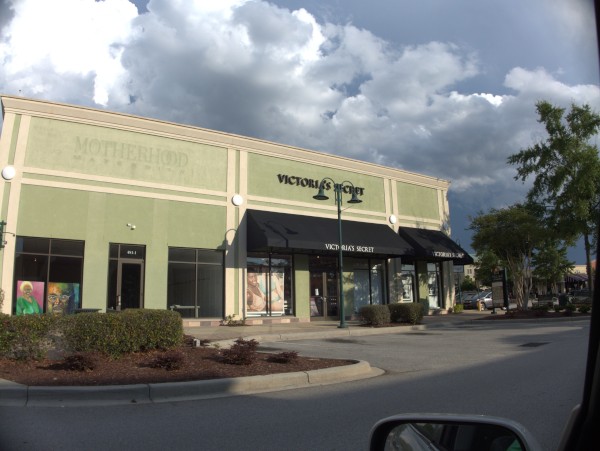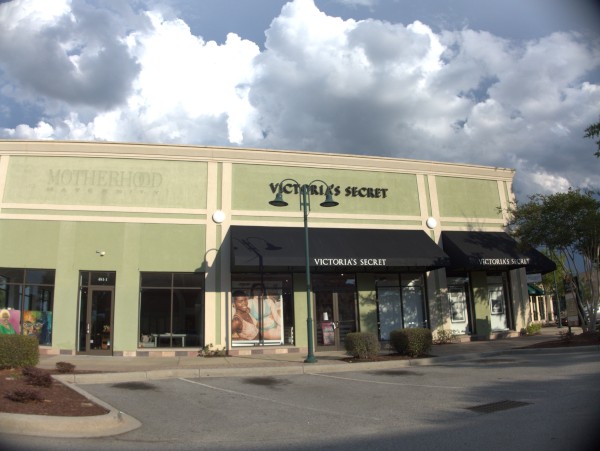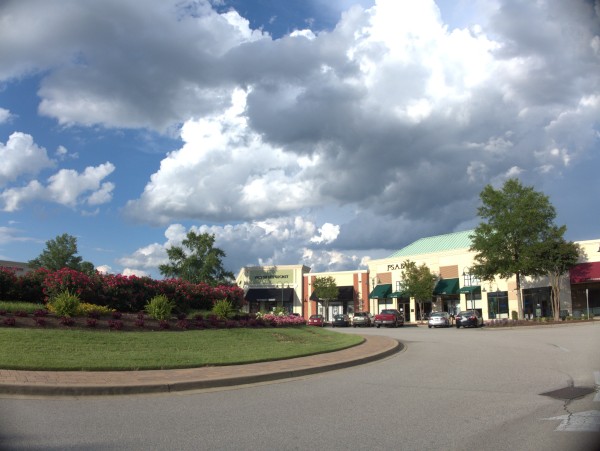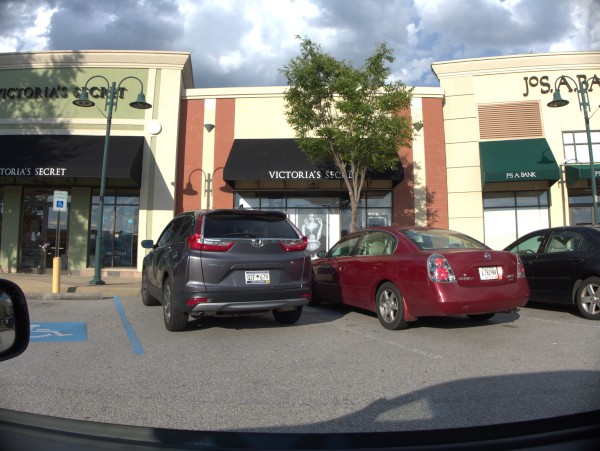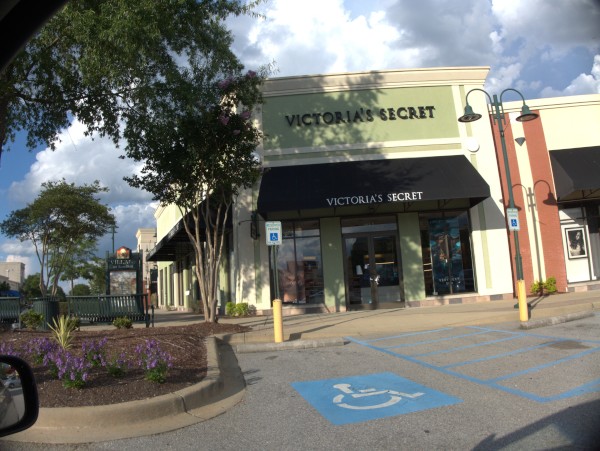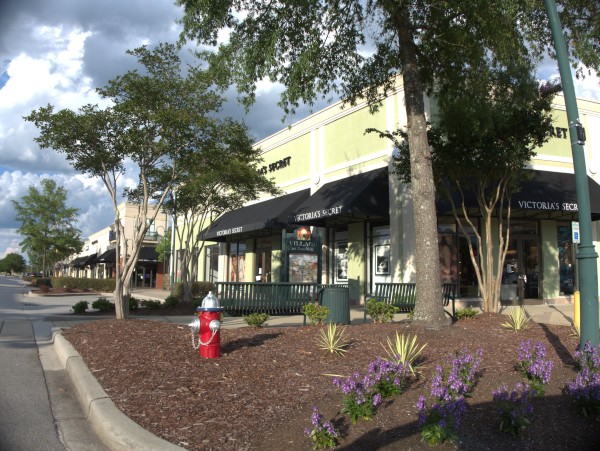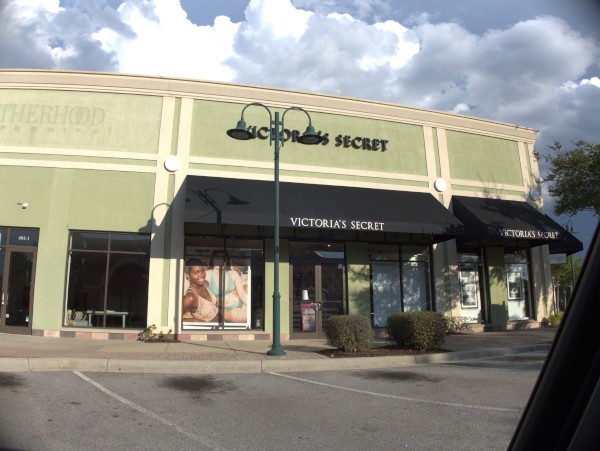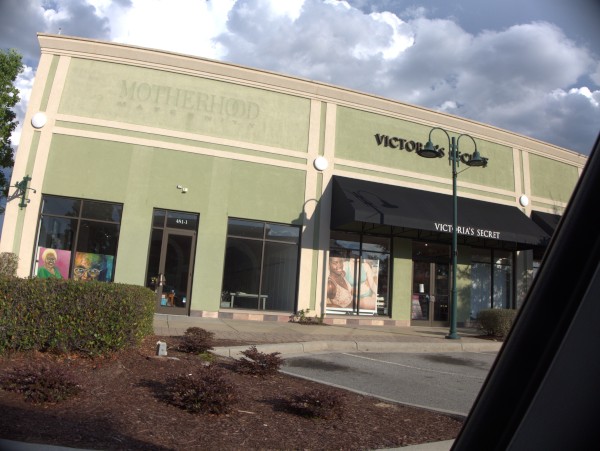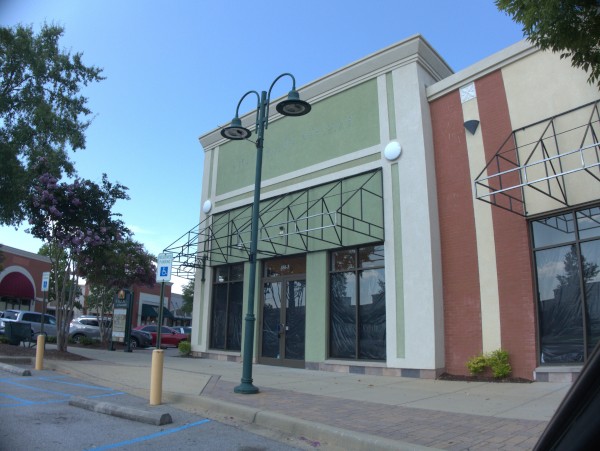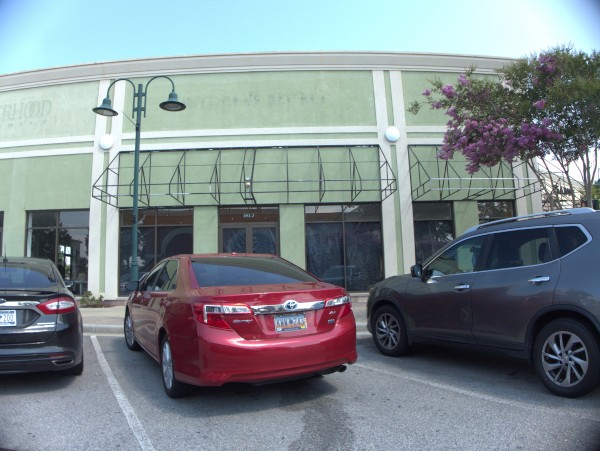 I don't think Victoria's Secret is officially bankrupt, but apparently a planned buyout fell through leaving the chain in desperate straits. Of course the COVID-19 crisis didn't help any either, and they are now in the process of closing 250 some stores.
This Sandhill location apparently closed in June as reported by commenter Bethany, but when I drove by then, the signage was still up, and the merchandise was still inside -- the "Lock the doors" order must have come down very quickly. When I got back in early July, the storefront was cleaned-out and blank.
I see from the label-scar that they were neighbors with a maternity store called Motherhood which pre-deceased VS and for which I never did a closing.
(Hat tip to commenter Bethany)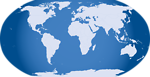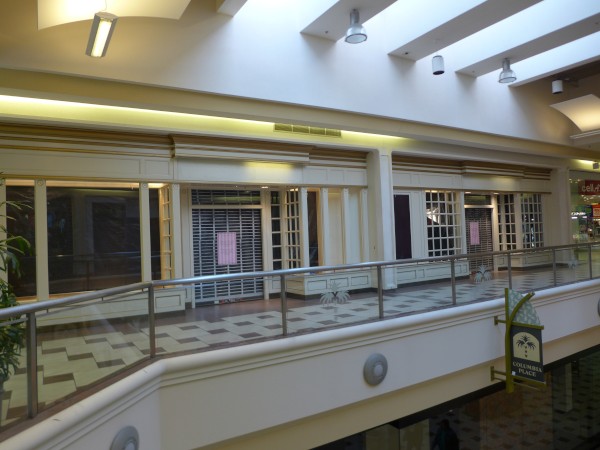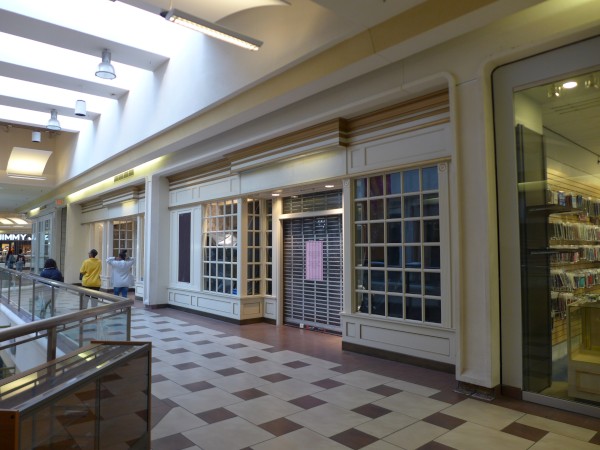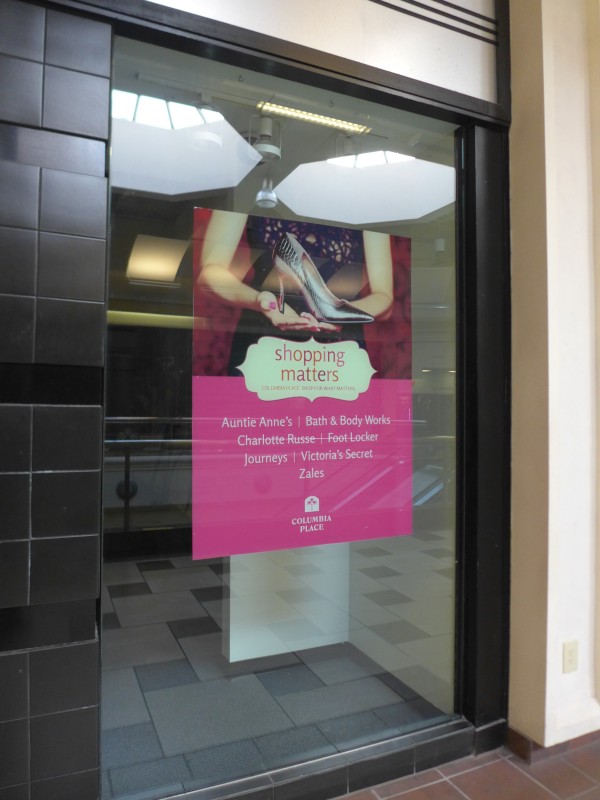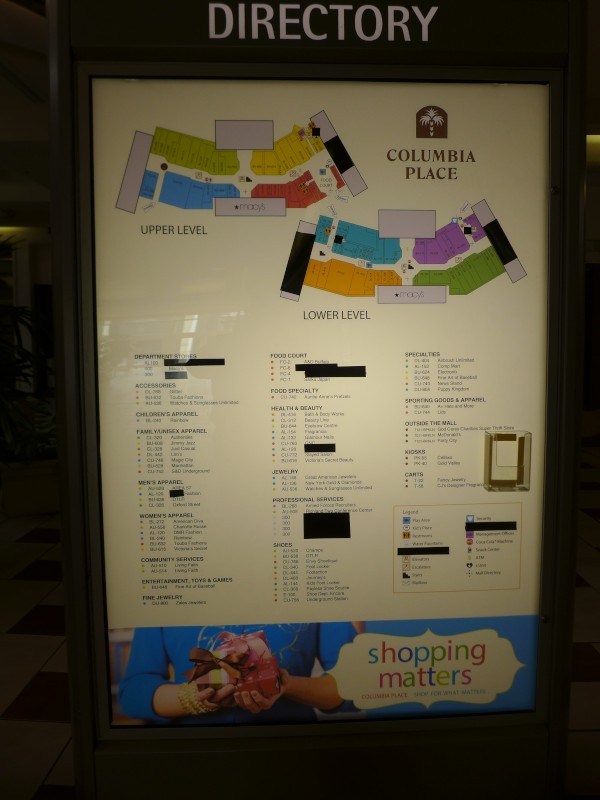 Well, Victoria's Secret has sashayed out of Columbia Mall. Interestingly (or not) theirs is the second store-locator website I have visited lately that is very parsimonious about listing stores (though it is inspiring in other ways). At any rate, locally there are remaining stores at Sandhill and Columbiana.
I find the mall self-promotional poster interesting in that not only did they not take it down when Victoria's left, but in that it still touts Charlotte Russe, which has been gone for about a year now. I have not seen anything about the County plan for the property lately. It seems like whatever they are going to do, they should start it soon.
(Hat tip to commenter Rashaad Egister)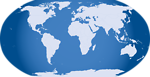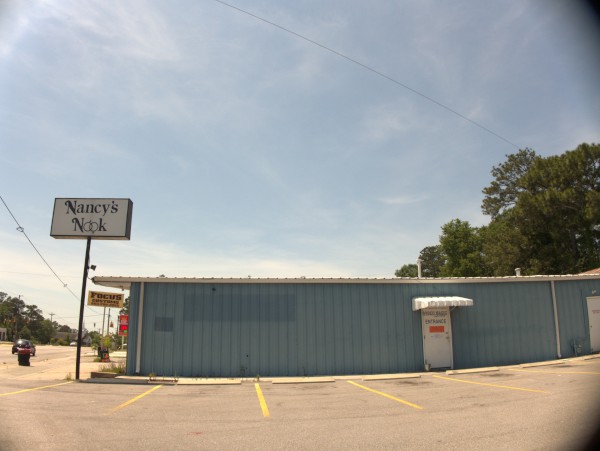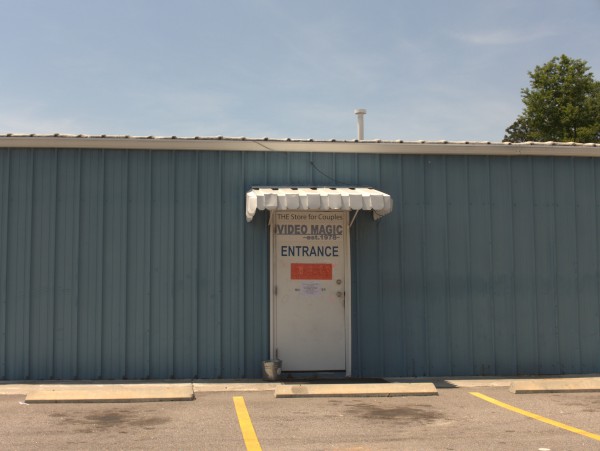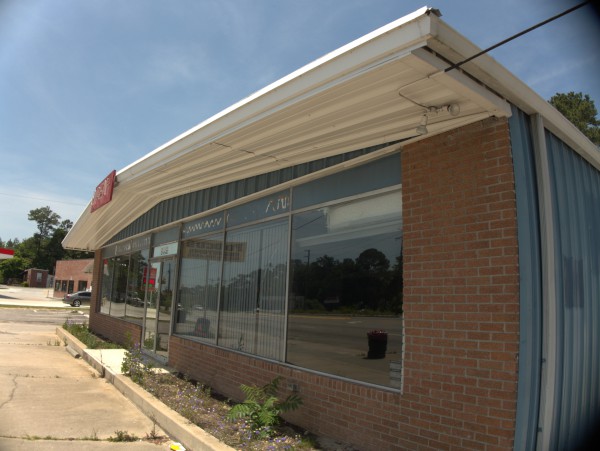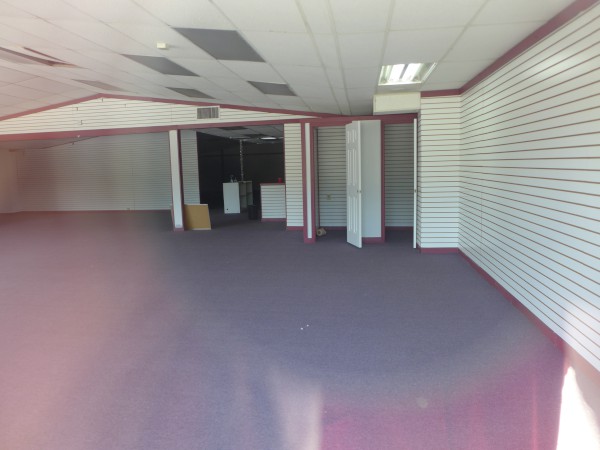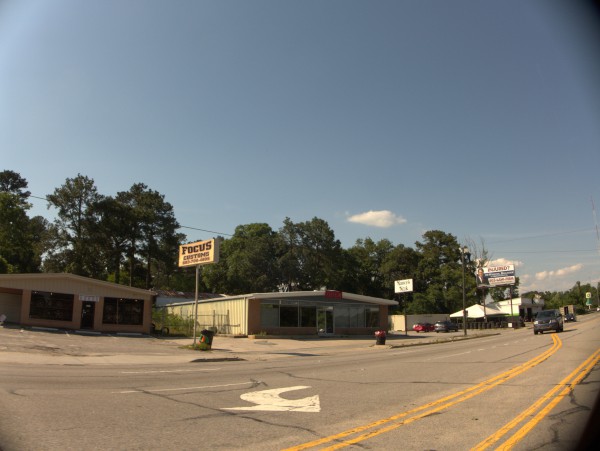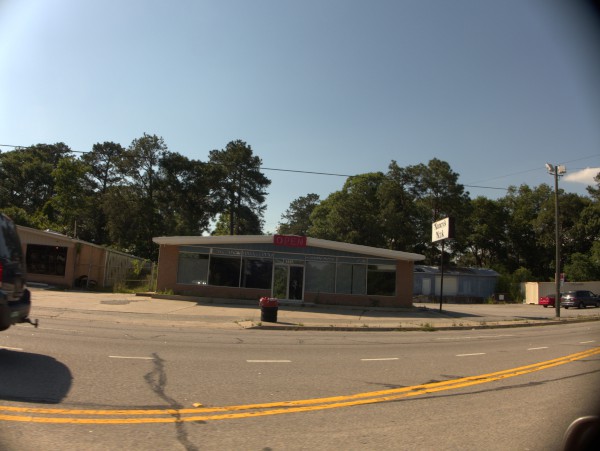 As I believe I've said before, I think the name of this Two Notch couples' store is about a syllable short..
This place was for many years a risque book, magazine and video store, which rebranded in 2012 and was open at least through Cinco de Mayo 2016 (NSFW).
Posted at 12:24 am in Uncategorized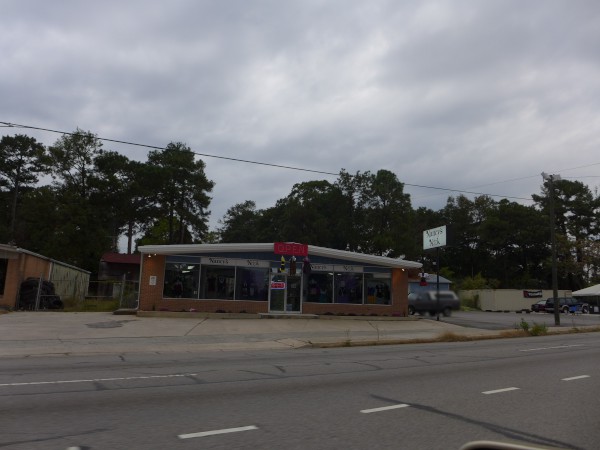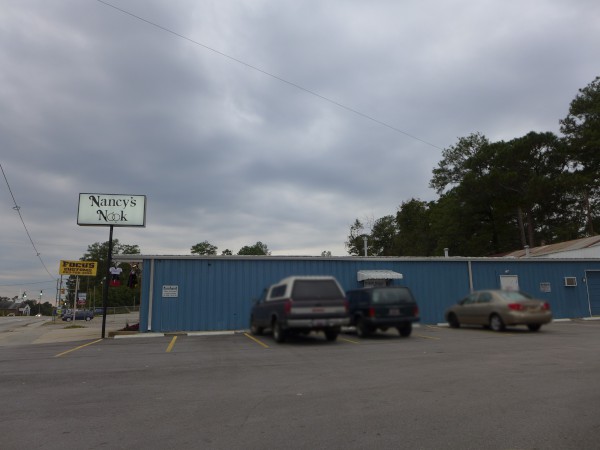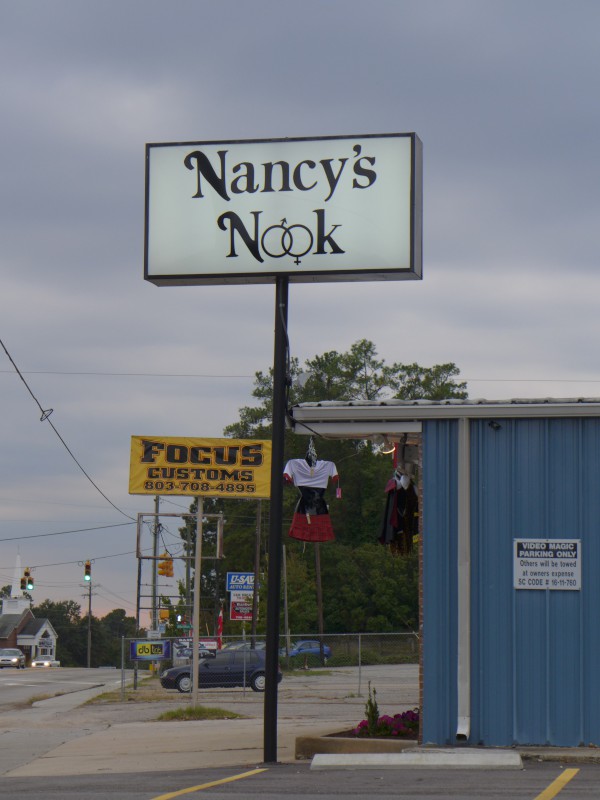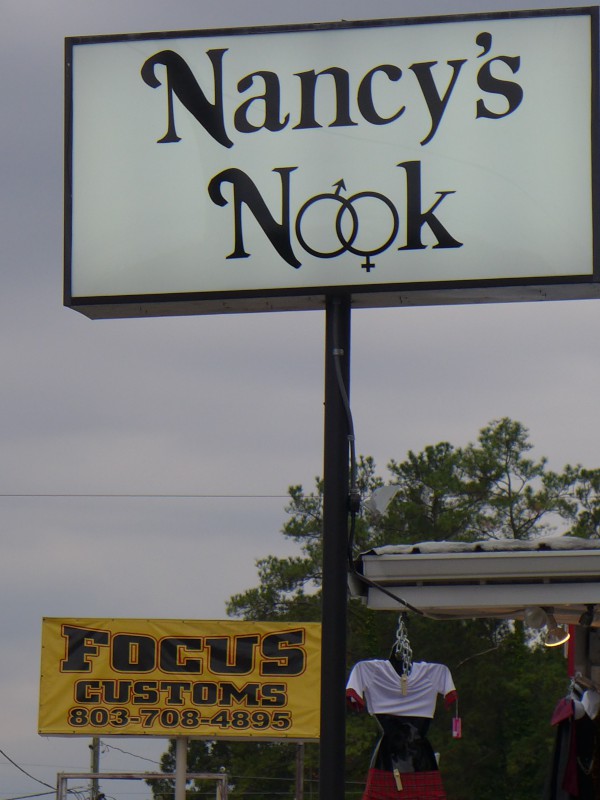 I don't think the post title is quite right. At one time, this place was Video Magic & Mags. That incarnation closed for a few weeks, then re-opened, apparently under the same ownership, but with a new name and more emphasis on lingerie than videos or "mags". That new name eludes me now.
Anyway, I noticed earlier this month that that operation has closed or re-flagged, and the place is now a second location for longtime Broad River Road "Couples store" Nancy's Nook (which name it always strikes me lacks a syllable).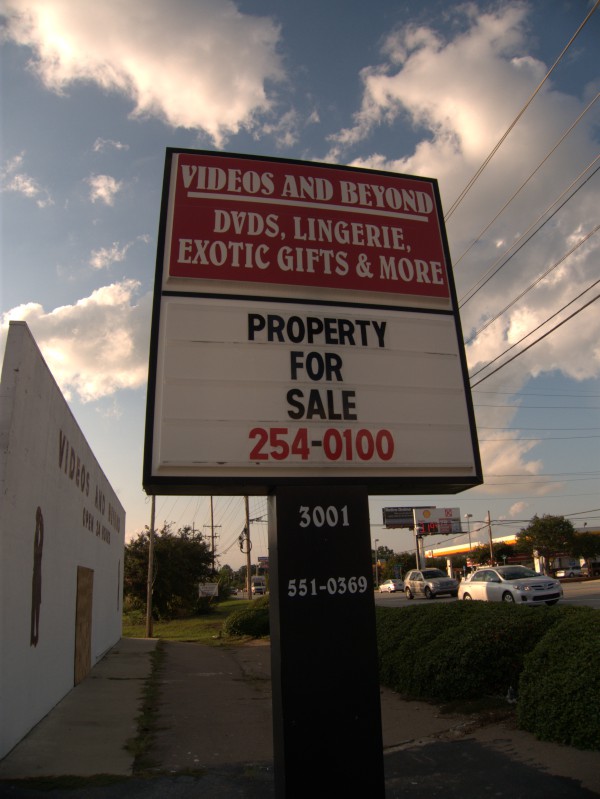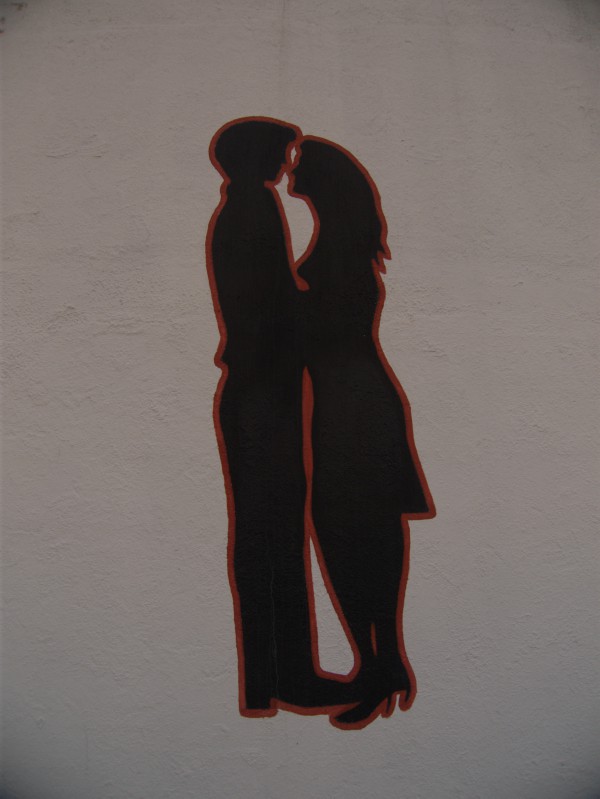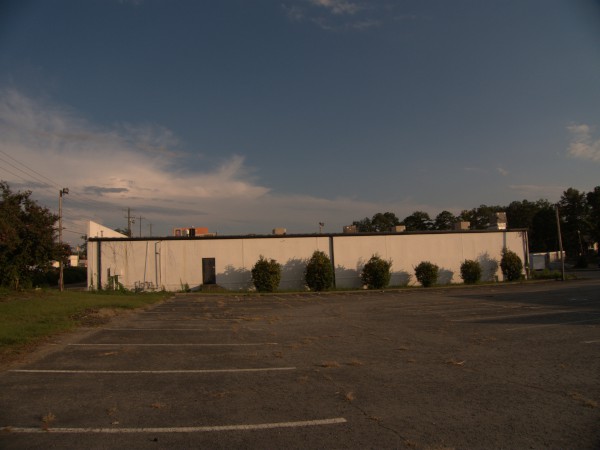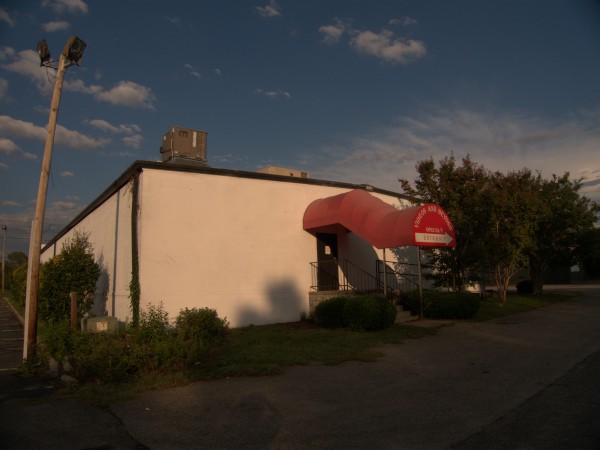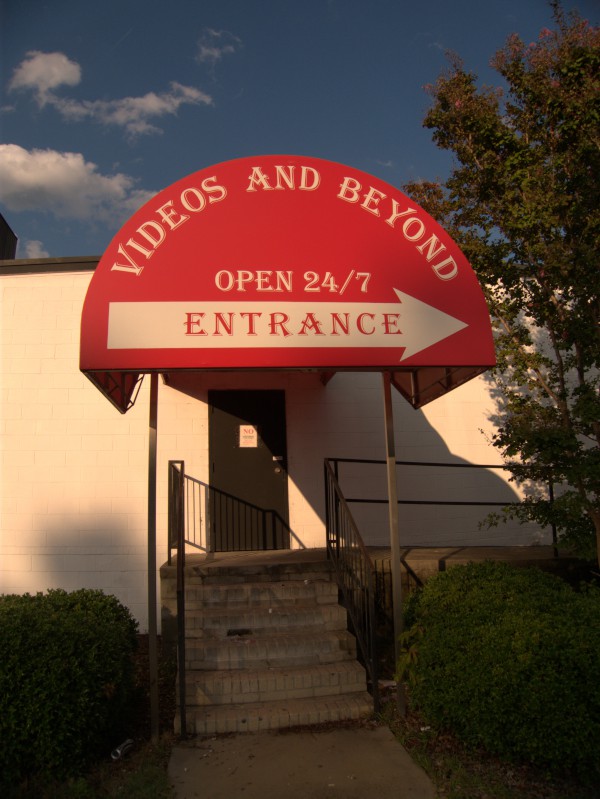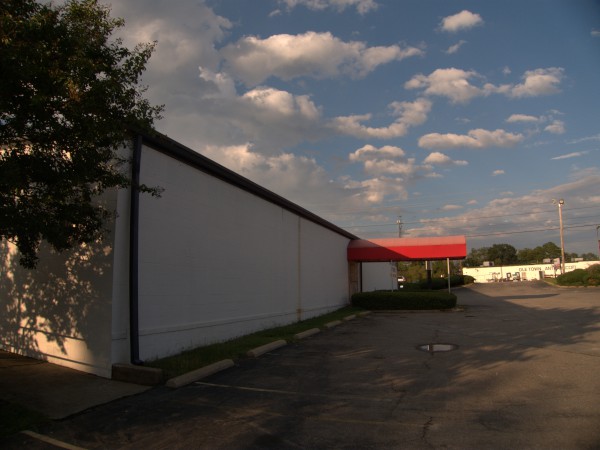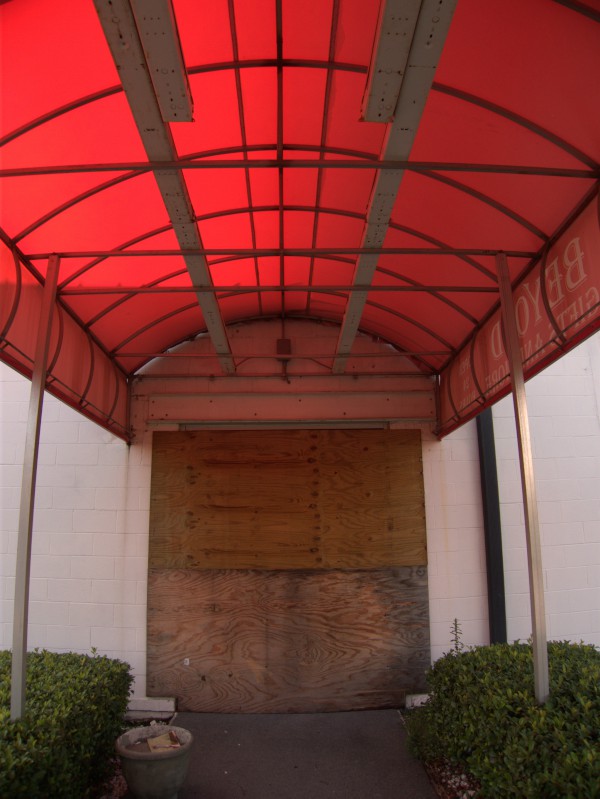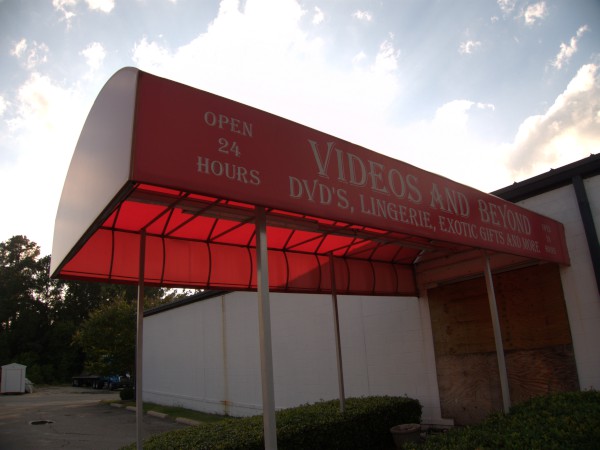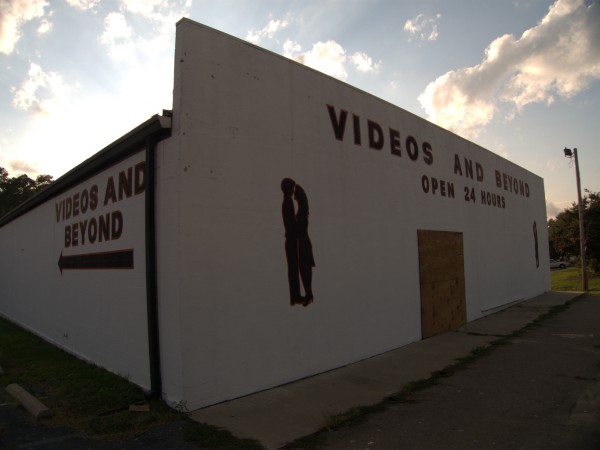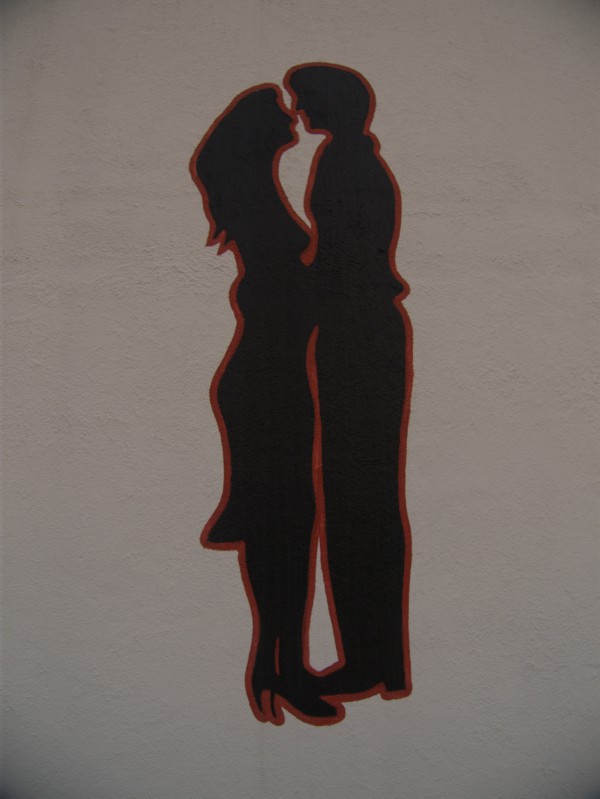 This porn emporium on Broad River Road next to the old Data Resources site and across the street from Ole Town Antiques recently gave up the ghost and is already boarded up. I like the odd fact that the advertising silhouettes are about as tame as anything involving a man and a woman together can be. There are racier beer billboards. Of course maybe that did them in!
More likely are two other factors. First, they were just down the street from This is It! at 2831 Broad River Road, and that seems to be a chain of sorts. And second, I heard somewhere that Al Gore invented something that lets you see people in their birthday suits for free...
(Hat tip to a commenter I can not locate now..)
UPDATE 8 October 2011: Added "TJ's" to the post title after finding it in google. It was a strip club.
UPDATE 11 November 2011: Added "The Ballistic Center to the post title. It was a shooting range. I've got a nice ad to scan in at some point.
UPDATE 23 November 2011 -- Here's the ad I mentiond above: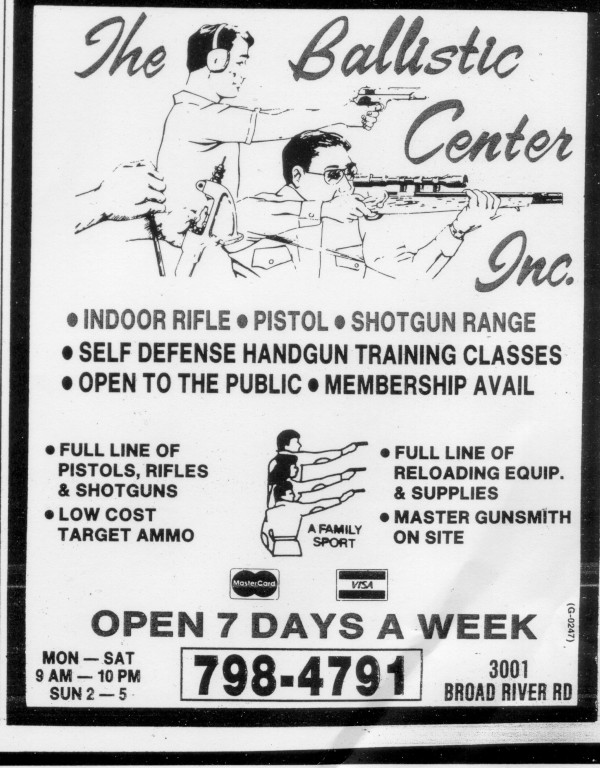 The Ballistic Center first listed in the January 1984 phonebook at "1022 Columbia College Drive". I forgot to make a note of when they first listed at this address, but the last listing was in the February 1991 phonebook.
UPDATE 17 April 2019 -- Now Michael's Cafe & Bistro: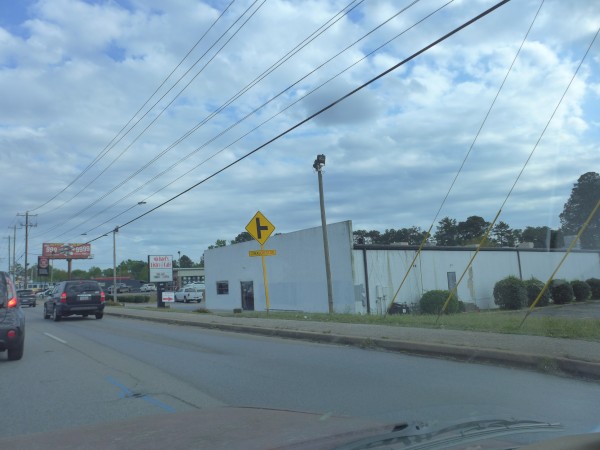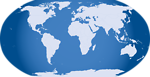 Posted at 10:38 pm in Uncategorized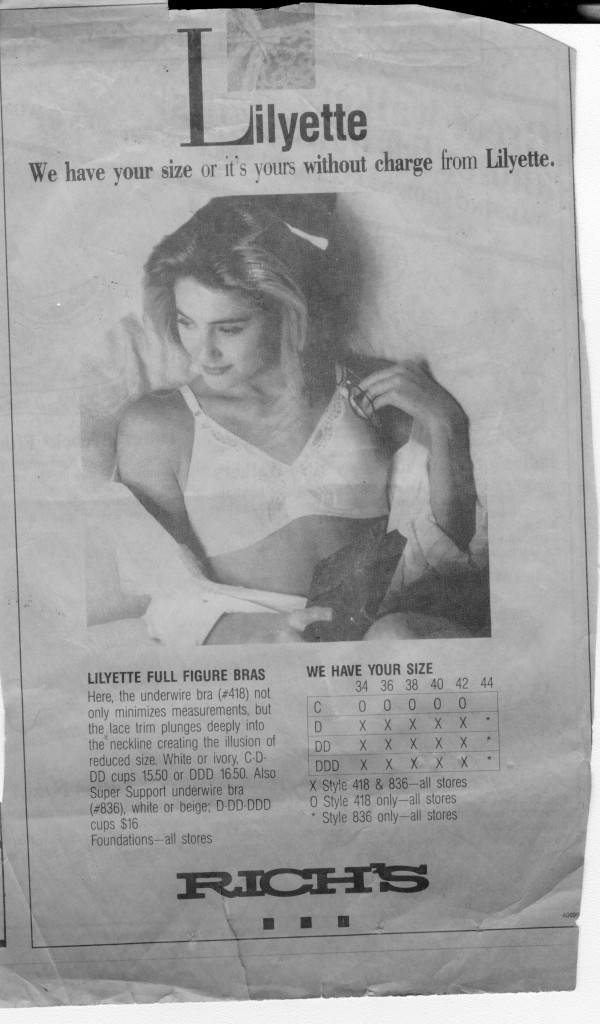 Speaking of Rich's, as we were a few weeks ago, I've held on to this ad since the 1980s hoping that someone else would be as amused by it as I was. To date this has failed to happen, though I still get a chuckle from it.
Here's the key question: Exactly what guarantee is being made here?