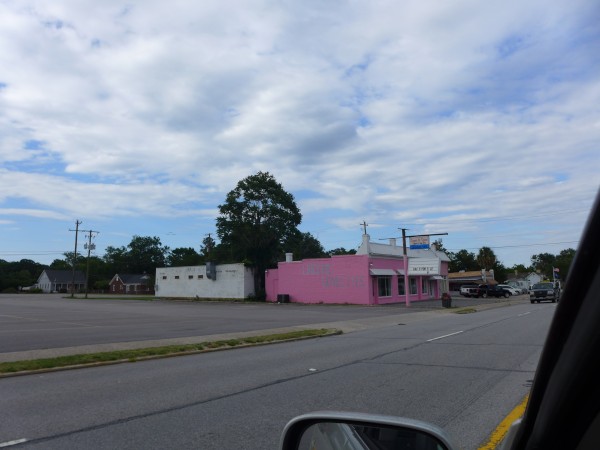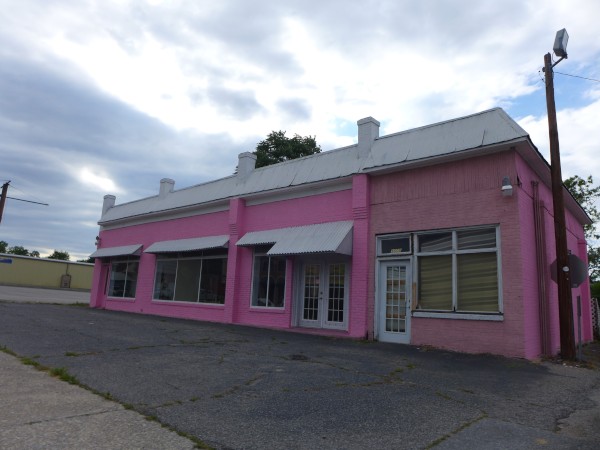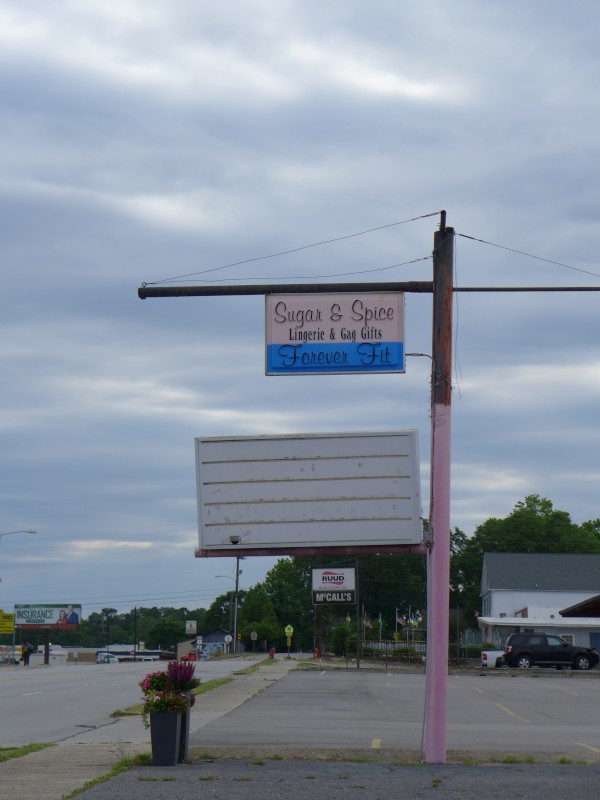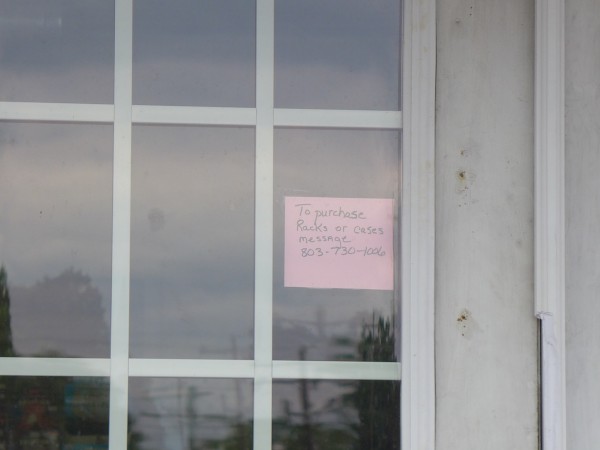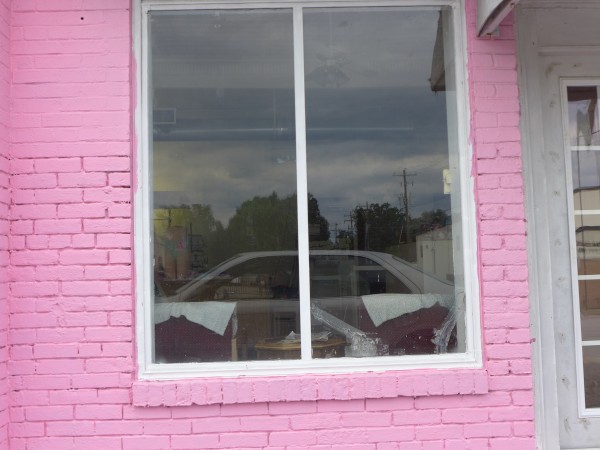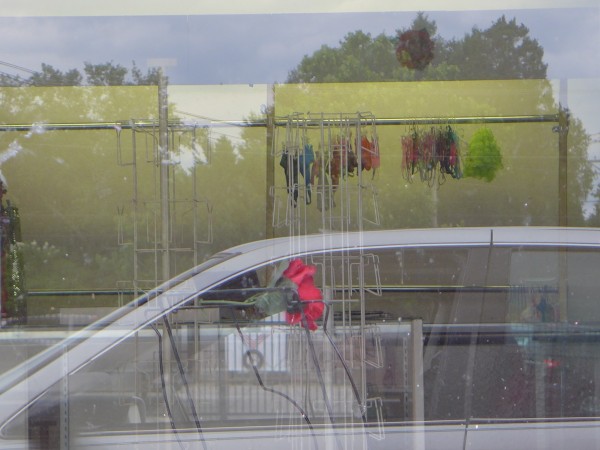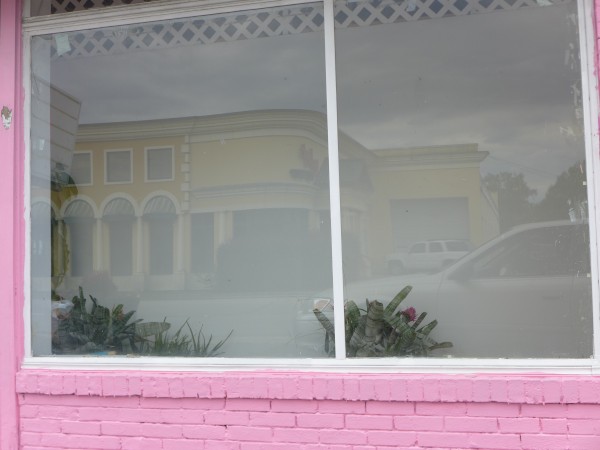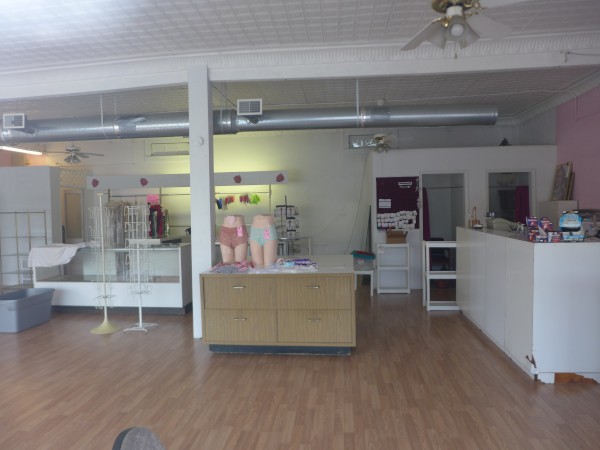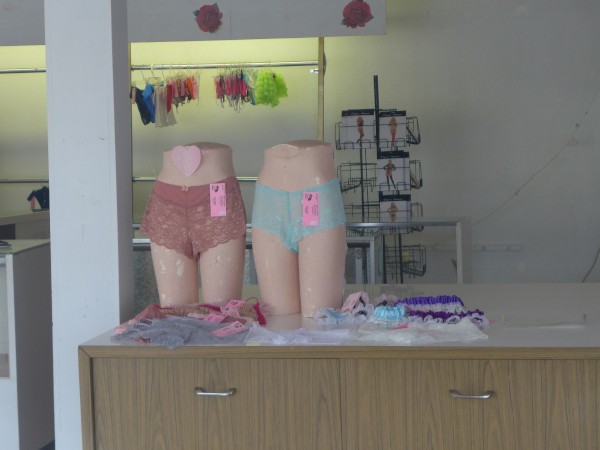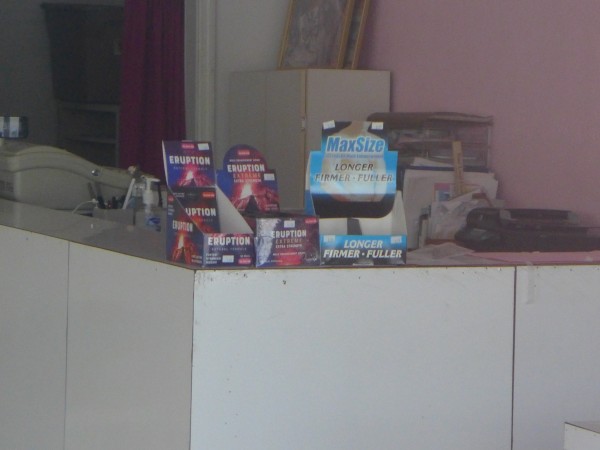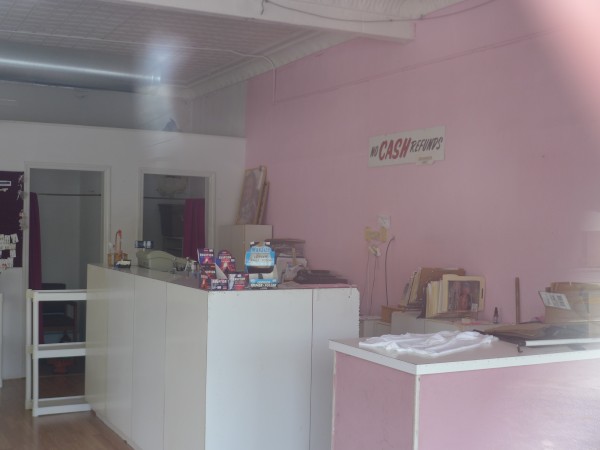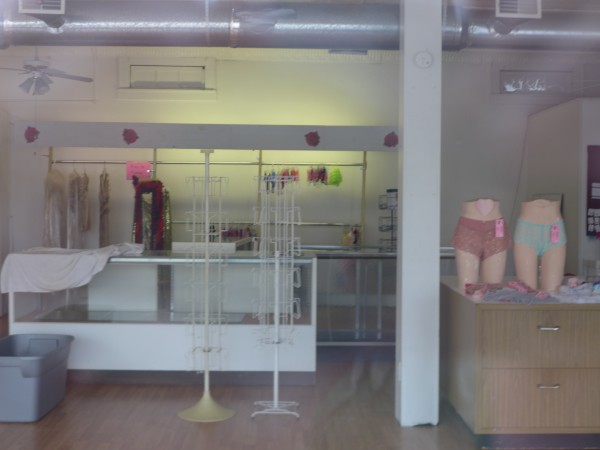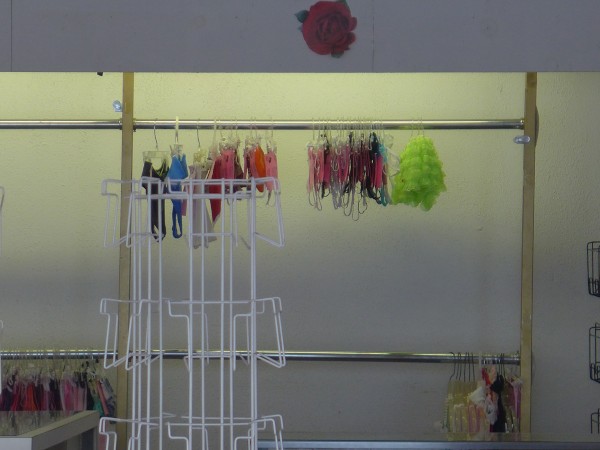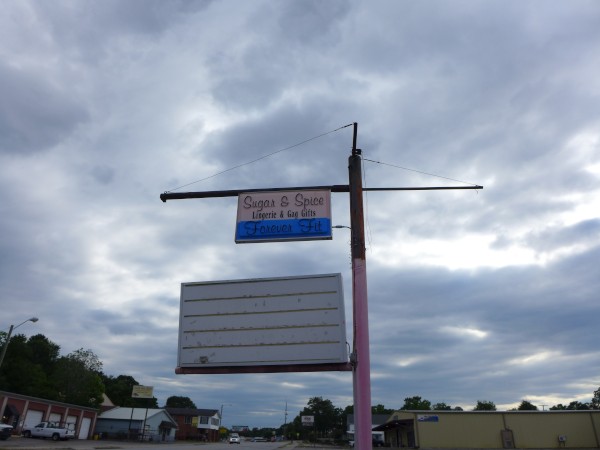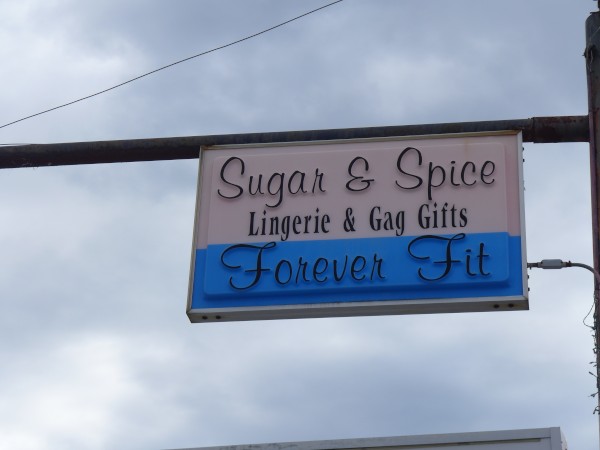 I've noticed this hot-pink lingerie shop in West Columbia many times over the years. I think I even got some pictures of it some time back, though, as usual, I can't find them now. At any rate, it appears they have closed sometime in the last few months.
There seems to be some confusion about the name. Online sources use Sugar 'n Spice Lingerie, but the sign actually says Sugar & Spice Lingerie & Gag Gifts.
It will be interesting to see what goes in here next -- I assume they will paint the building.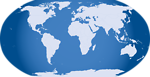 Leave a Reply