Posted at 3:22 am in Uncategorized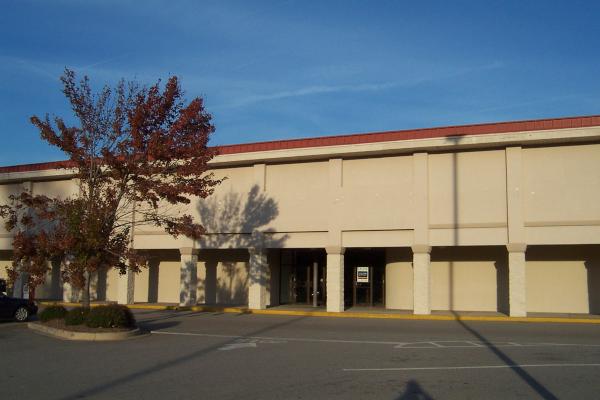 I only went to the Ace Hardware in Parkland Plaza once that I can recall. I was looking for a present for one of my little cousins, and ended up buying a Radio Flyer wagon. The floor display looked like it would be fun, and in the end, I think it was, but when my cousin and her husband went to take it out of the box and put it together, it turned out to be missing an important piece. Luckily my cousin's husband has a shop and was able to jury-rig the widget needed to hold things together.
From the Ace Hardware stores I've been in, I would say their concept is to have smaller stores than Lowes or Home Depot, but to have more staff interaction with the customers, something like an old-fashioned hardware store on the Hiller model. Unfortunately, I find the way they do it annoying. I'll have a general idea of what I need, and be wanting to cruise the shelves to see if anything sparks the final inspiration on how to do what I want and The Helpful Hardware Guy (tm) will descend on me and start badgering about "what are you looking for?". I certainly want help available, but I will initiate the dialogue when I am at a loss.
I don't know why this location packed it in -- it's not especially near to a threatening mega-store that I can think of, and was convienient to both the Knox Abbot and State Street throughfares. Guess they just drew a duce.
Hats Off to commentor "Larry" for the heads-up on this place!
UPDATE 23 October 2009: Added street address to post title
UPDATE 8 September 2010 -- They (or some ACE -- I assume it's a different franchaise owner) are back: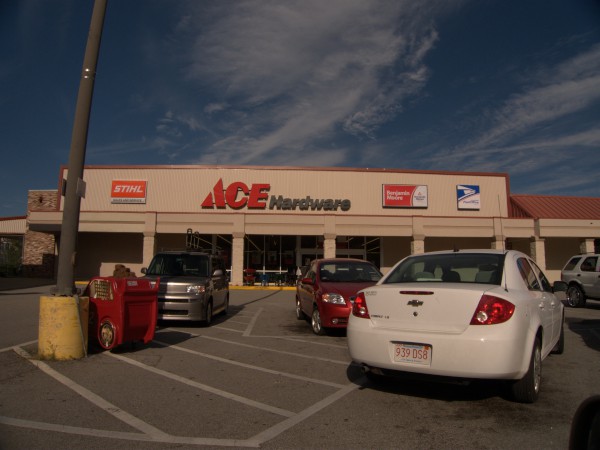 10 Responses to 'Ace Hardware, 300 Knox Abbott Drive (Parkland Plaza): 11 Oct 2008 (open again)'
Subscribe to comments with RSS or TrackBack to 'Ace Hardware, 300 Knox Abbott Drive (Parkland Plaza): 11 Oct 2008 (open again)'.
Leave a Reply