Archive for May, 2009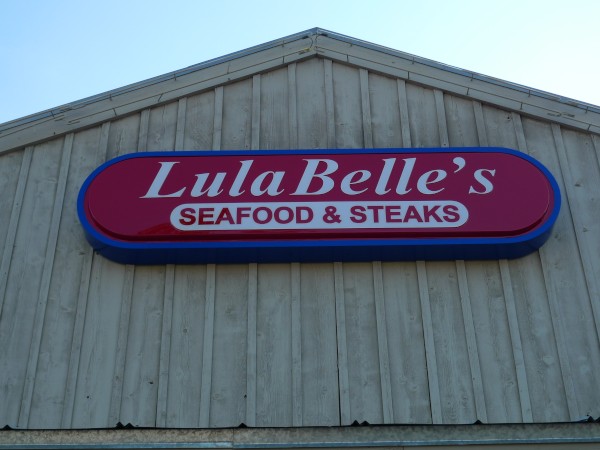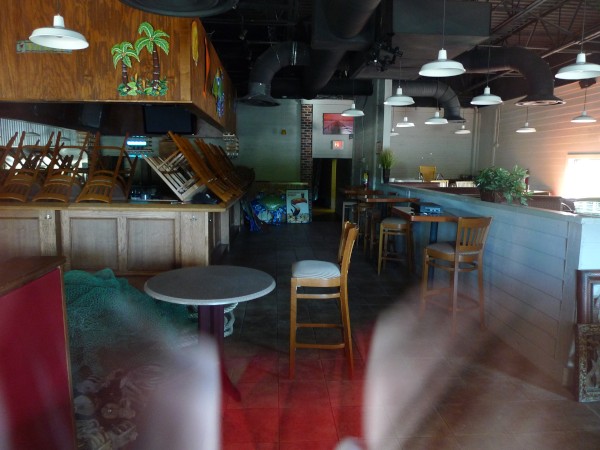 Here's another one of Columbia's many seafood restaurants that I'd never been too. LulaBelle's was at the corner of Bower Parkway and Park Terrace Drive, across from Wal-Mart on one side and Ryan's on the other. The interior and exterior clash a bit. The outside is made to look plain and weathered, but the inside decor appears to have been quite nice. The fishing skiff is rather an Oliver's Lodge touch (now that in it's original incarnation was a weathered old seafood place!). I have the feeling that even though LulaBelle's was pretty new, it wasn't the first operation in this building, but I can't bring anything else to mind right now.
This closing must be very recent as several cars pulled in while I was taking these shots.
(Hat tip to commenter O'Reilly)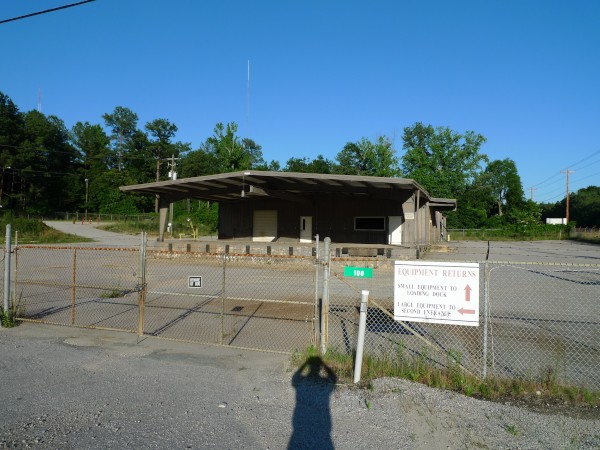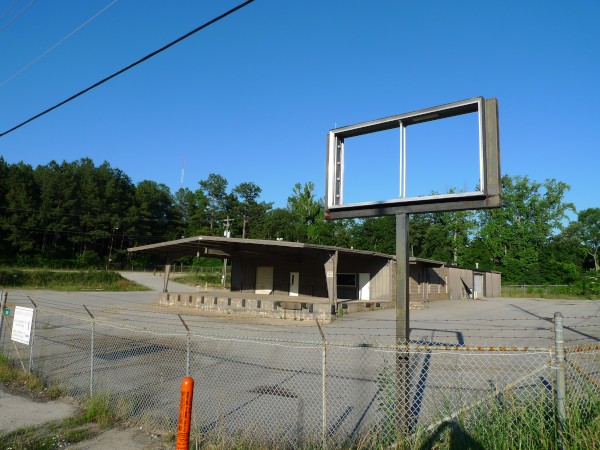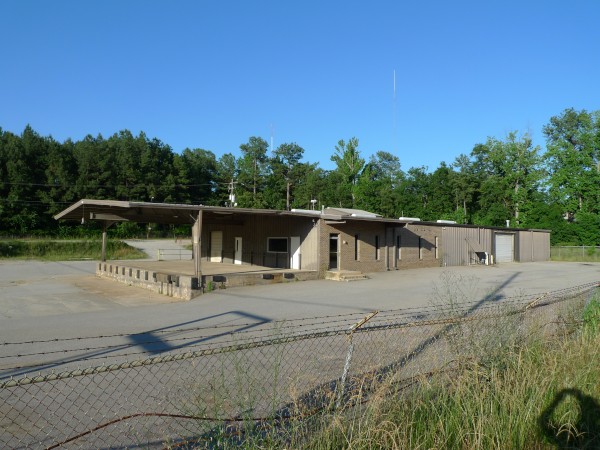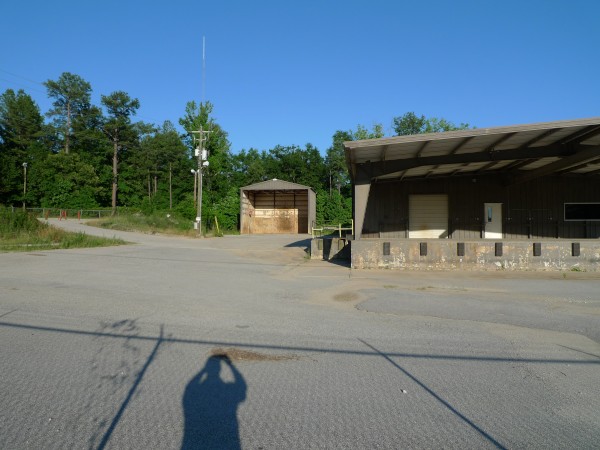 Since the times I've needed to rent industrial equipment are few and far between (birth through now seems to be "between"), I'm not sure exactly when this site, off of Fontaine Road between SC-277 and Two Notch Road emptied. I can recall driving by and seeing all the stock arrayed around the place, but not really when I stopped seing that. Doing some googling around, I see that the whole site is available for $450,000. There's also a nice aerial view (that you can click larger) of the place in operation. It's sort of interesting that although SC-277 is built to Interstate standards, and in effect is an Interstate, Fontaine Road doesn't have Interstate exit type businesses. I think this kind of lot on a metropolitan Interstate exit would have something pricy on it.
UPDATE 8 Feb 2010: Hertz moved to I-20 & Fairfield Road and is still around: See the comments. I've added (moved) to the post title.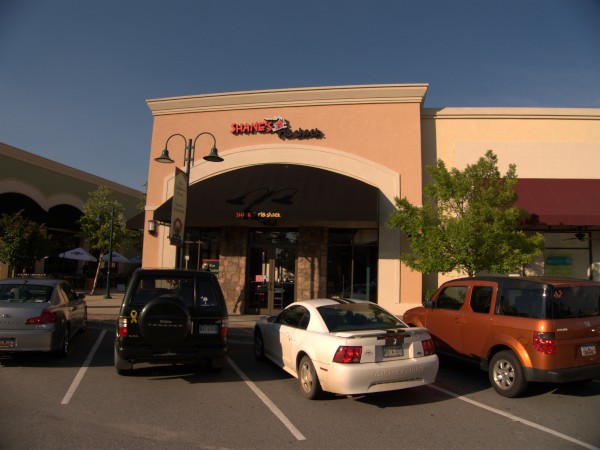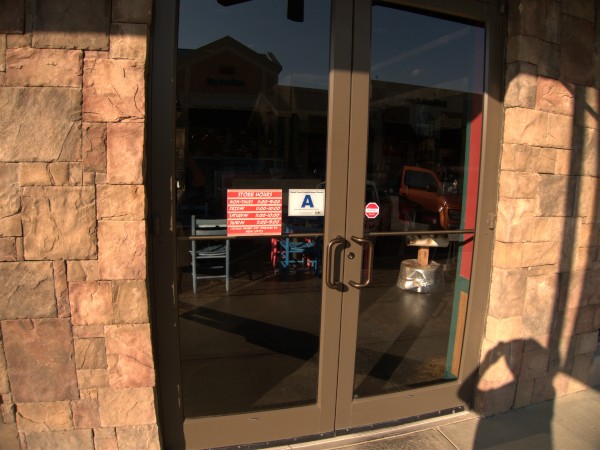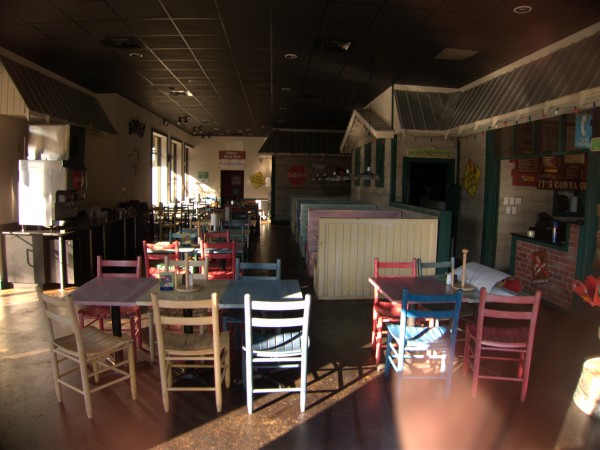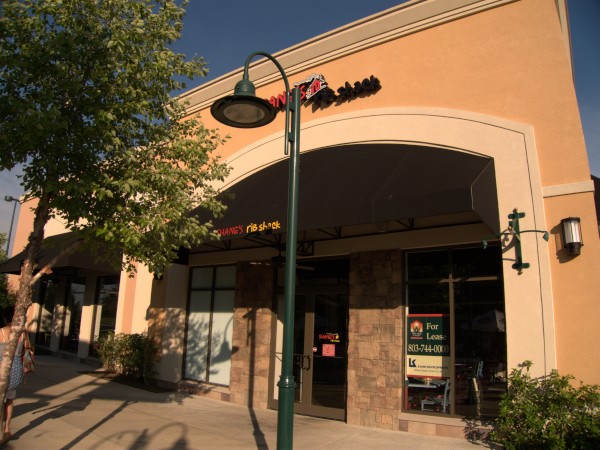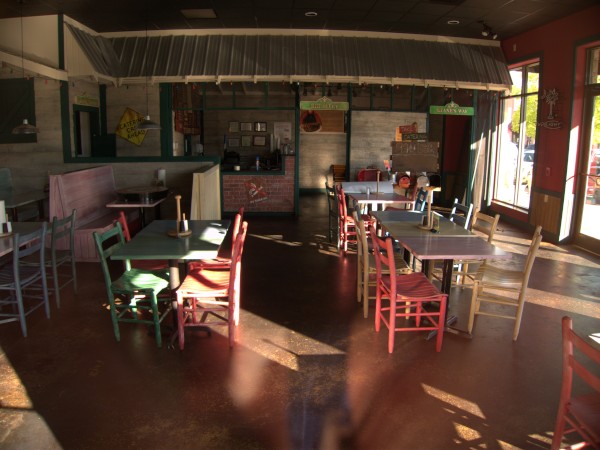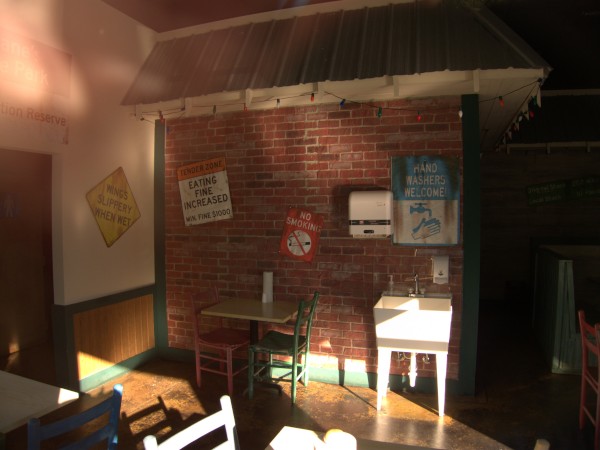 I was out at Sandhill today -- the first time I had been there during the daytime for quite a while. I took the opportunity after having coffee and a snack at Panera to walk a circuit of the place (except for the Bi-Lo wing) and see how things were going (and get a bit of much needed exercise). There are quite a few empty storefronts, but most (that I haven't already done closings for) seem to have been never occupied rather than closed. Shane's Rib Shack is the exception. I'd say its closing is pretty recent because all the branding, fixtures and decor are still in place. Of course, given that the Beltline location closed recently, I suppose I'm not really surprised this one has gone as well.
UPDATE 8 Sept 2010 -- well it's now an Al Amir bringing that local chain back to the Northeast & Clemson Road: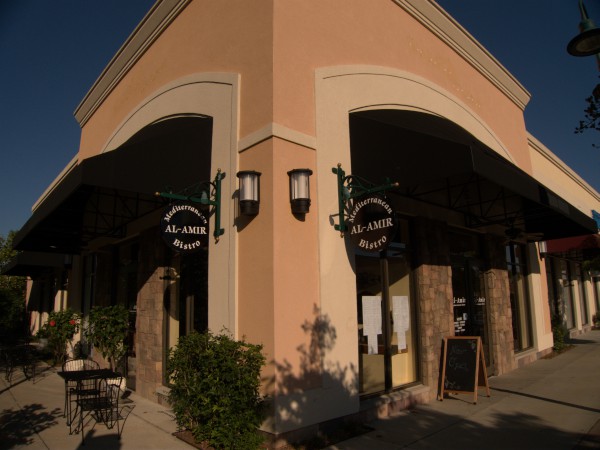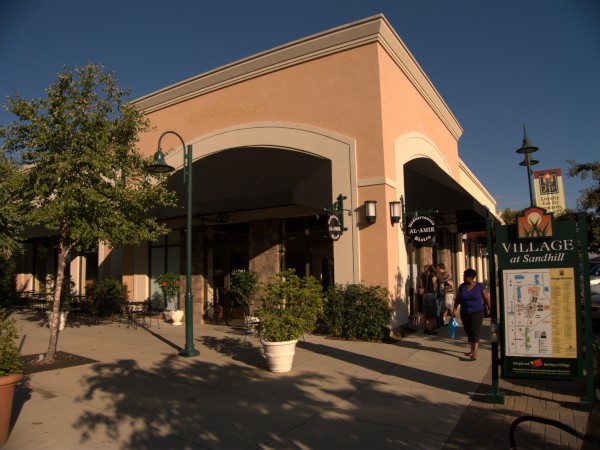 Posted at 12:41 am in Uncategorized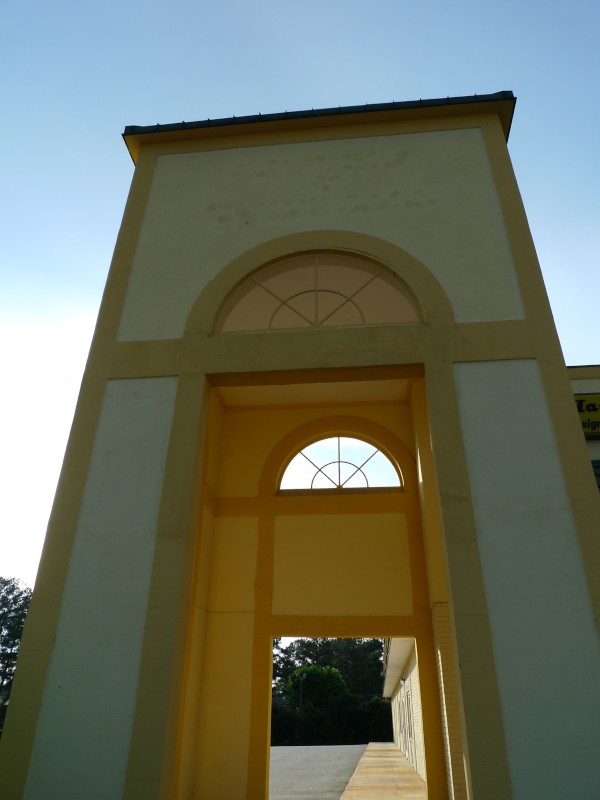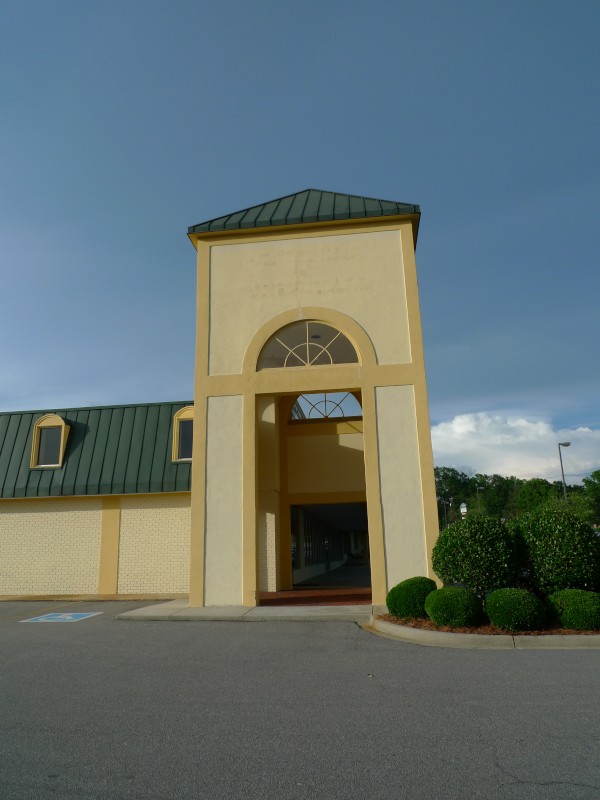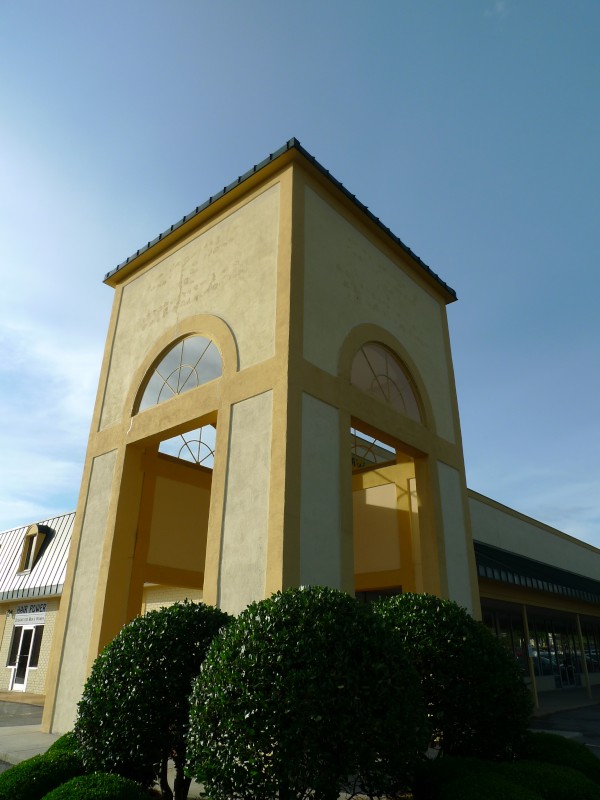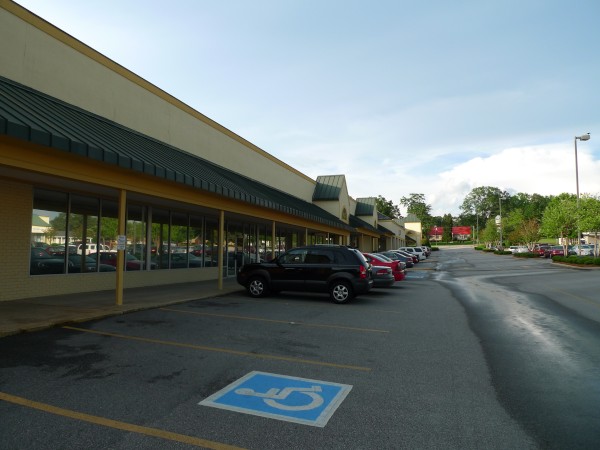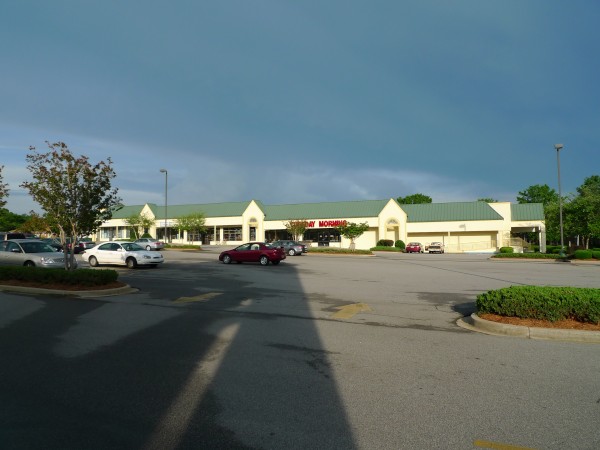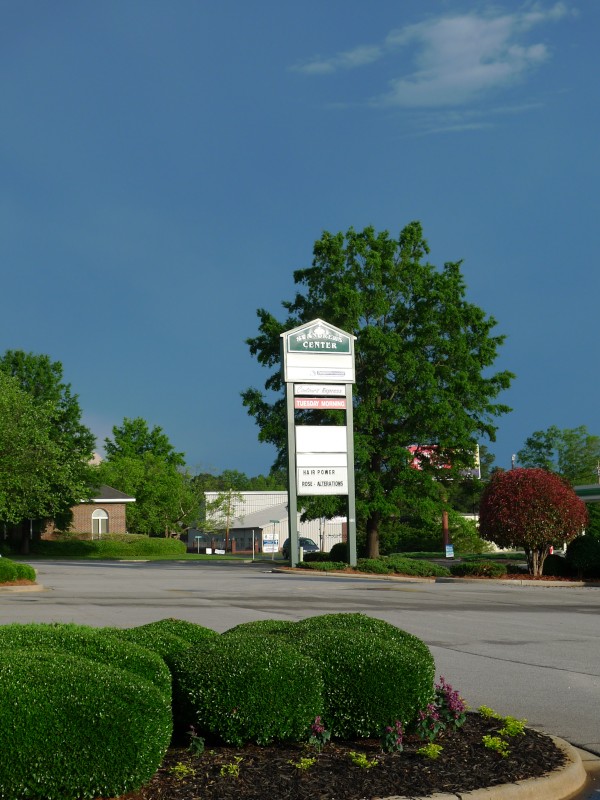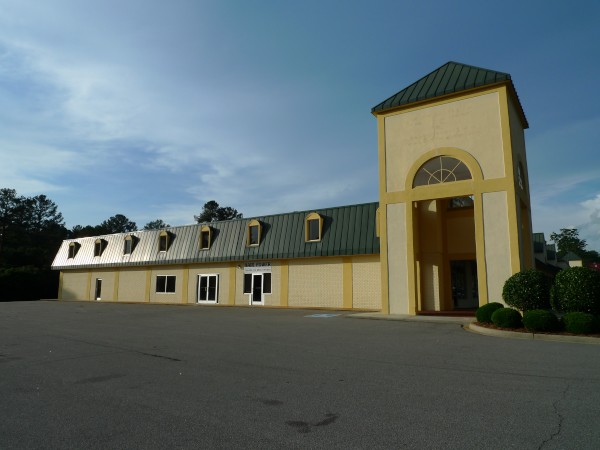 When the sun is just right, you can look at the "tower" at the north-west corner of St Andrews Center and almost read the outlines of the lettering that has been taken down from the top. If you actually could read it, it would say The Clusters of Whitehall.
The way I remember it, at one time, The Clusters of Whitehall was a very tony place. It seemed to me that many of the shops had radio ads on the old WIS radio, and when the announcer would sonorously intone "...located in The Clusters of Whitehall", it sounded as though he might as well be saying "...located on Rodeo Drive".
Times change and areas go up and down. Saint Andrews Road as a whole has certainly seen better times, and The Clusters were really convienient neither to I-20 nor I-26 as traffic in the area increased and more stop-lights were added. By the 1980s, The Clusters were in decline.
I'm not really sure of the original store roster (we rarely went to that side of town at all) but I think they had a Fresh Market as sort of an upscale anchor. This report says that as of December 2000, The Clusters were only 55% occupied and that a new call center and Tuesday Morning would bring them up to 94% occupied. It also gives a partial list of former stores: Heavenly Ham, Nocturnal Home Diagnostics, Gregory's To Go, Gold Leaf Gallery and Avant Gardener.
After that, google turns up another hit for the property being sold to Ziff Properties Inc in April 2006. There is another story from The State that was widely linked, but is no longer generally available. There is enough text left in the google hit, however, to say that by May 18 2008, the place was being referred to as "the former Clusters of Whitehall", leading me to guess that the new name St Andrews Center was probably coined in 2007. Currently while the place doesn't appear in any terminal distress, it is obviously now a lower rent type operation than before with correspondingly lower expectations for the quality of tenants and level of occupancy.
Finally, I was always confused about The Cloisters of Whitehall vs The Clusters of Whitehall. I haven't made a deep study of the matter, but my googling for this post suggests that the Cloisters is a real-estate subdivision in the area while the Clusters was the mall.
Posted at 12:18 am in Uncategorized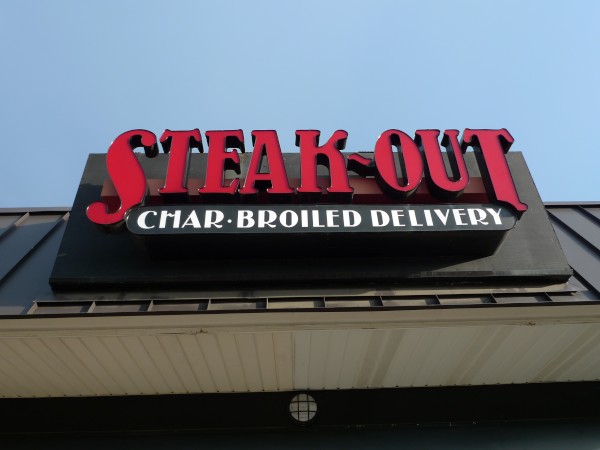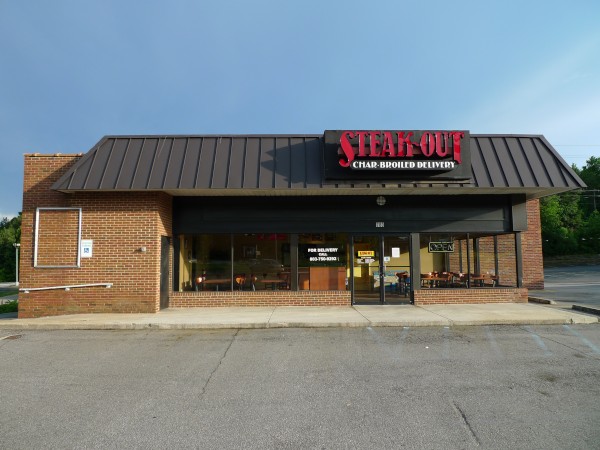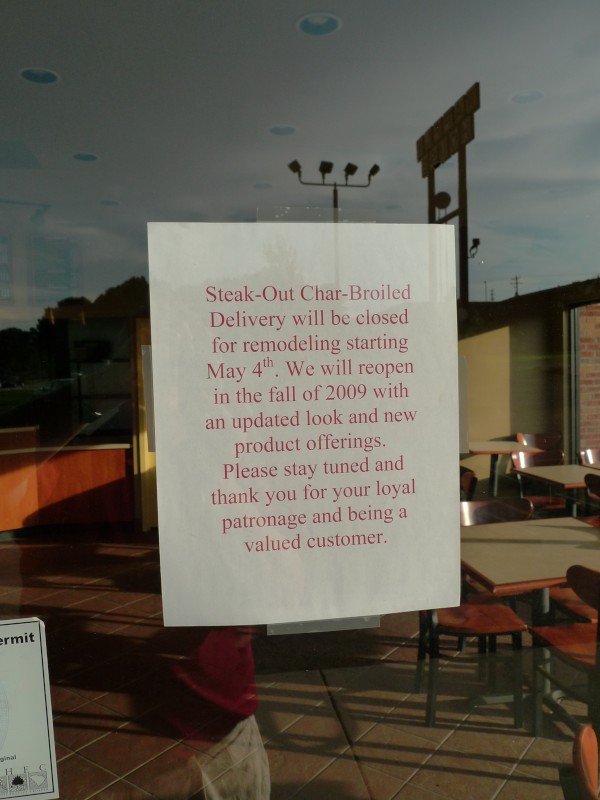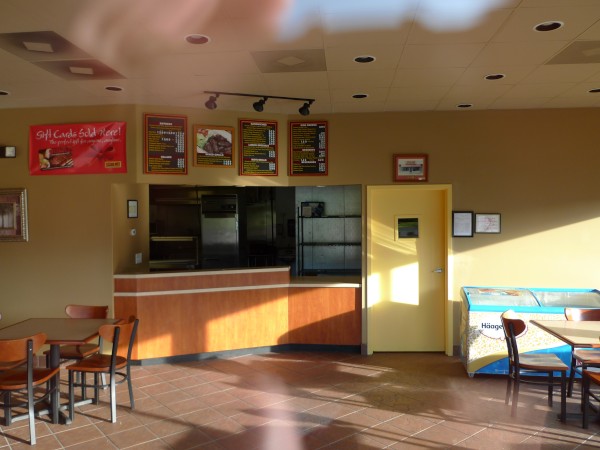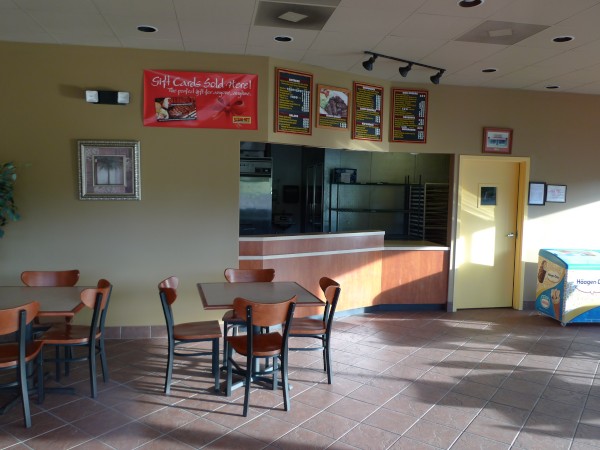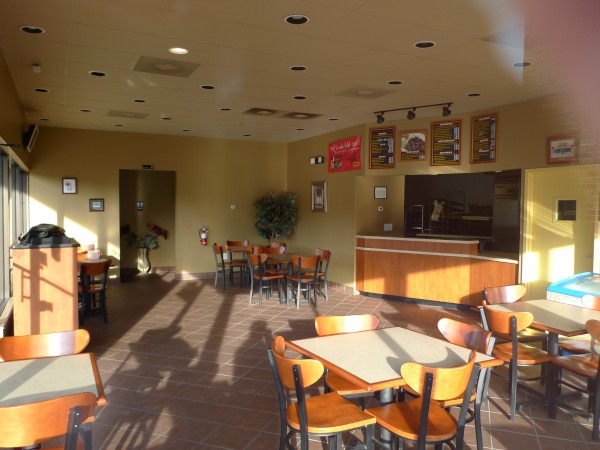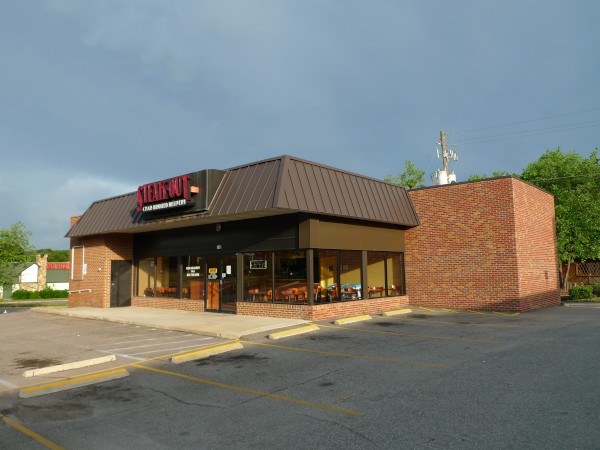 I had seen this place on Saint Andrews, and think I saw some of it's flyers, but since I'm not a really big steak fan, I hadn't ever really looked into it. I see that the concept is take out or delivery for steaks instead of pizza, burgers or subs, and that strikes me as pretty odd. First, I have never gotten the appeal of "take out". I'd say that's because I work at home, but even when I spent most of my life at the office, I still didn't want to eat at the house. At a restaurant they have people to bring stuff right to your table and you don't have to wash the dishes or take out the trash. Second, steak seems like an odd take-out item. People are very finicky about it and considering how often burger or pizza topping orders go awry, it's a big leap of faith to expect the right cut and the right degree of doneness when you can't send it back.
I have to say the business strategy being explicated by the door sign seems a bit dubious as well. I want Columbia businesses to succeed and certainly hope they will be back, but it's hard to see how several months without any money coming in will help to make that happen. (And if they remain part of the Steak Out chain, how can they revamp the menu?) It worked for Stevie B's, but more often than not any sign using the word remodeling is followed by a sign that says For Sale.
(Hat tip to commenter Kc!)
Update 24 Jan 2010: Well it seems to me that I can move this one from the "temporary" category to the "not coming back" category. The note from 4 May 2009 promising a "Fall 2009" reopening is still posted on the door, but now an un-picked-up phonebook is on the doorstep and un-picked-up mail is on the floor inside, also as far as I can tell no work at all has been done inside -- everything appears to be in an identical state as to when I posted the original closing.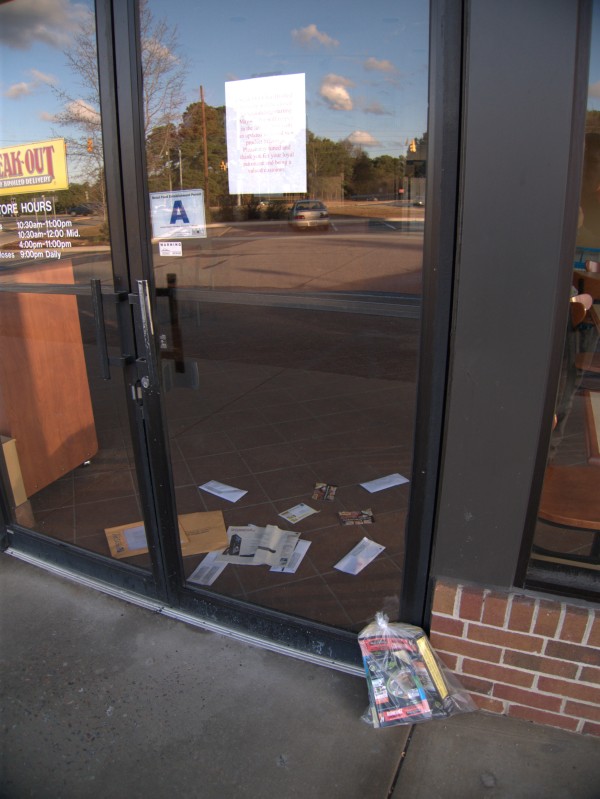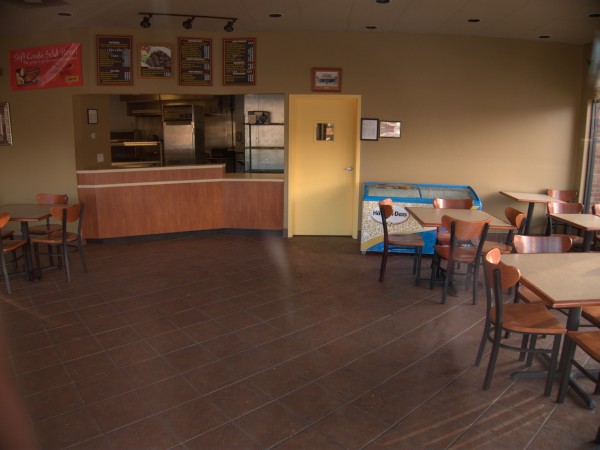 UPDATE 7 May 2010 -- This is pretty conclusive, I'm afraid: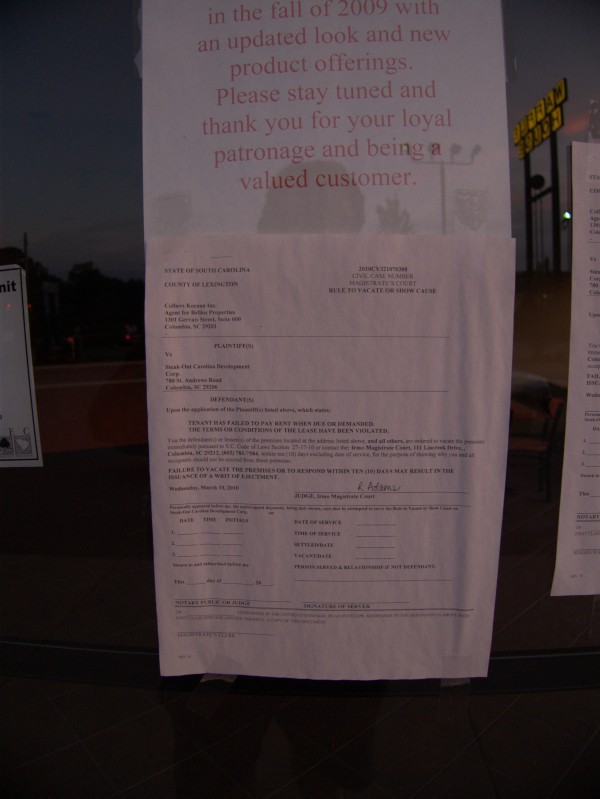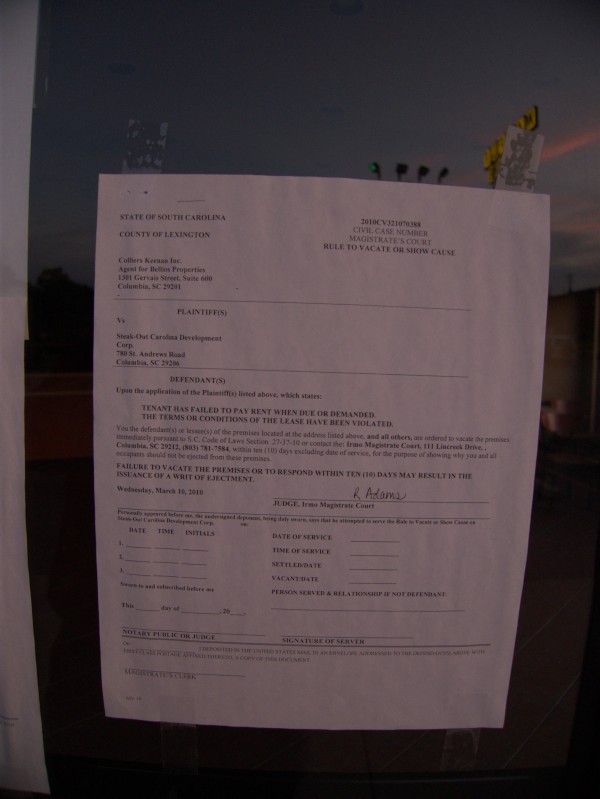 UPDATE 27 May 2010 -- Now it's up for lease: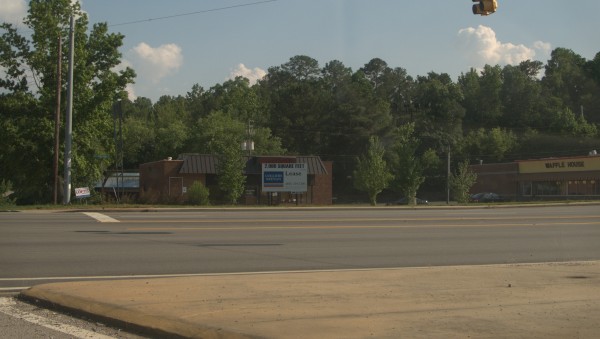 UPDATE 19 July 2010 -- Finally got around to taking a picture of the original Steak Out location at 2421 Bush River Road (now Real Mexico):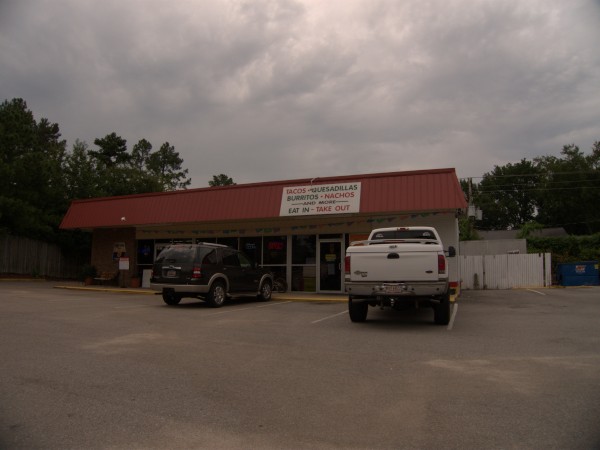 UPDATE 13 Oct 2010 -- Tony O's Pizza is now open in this building: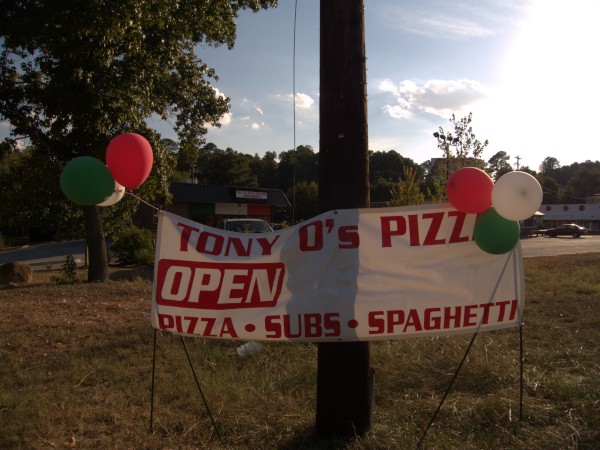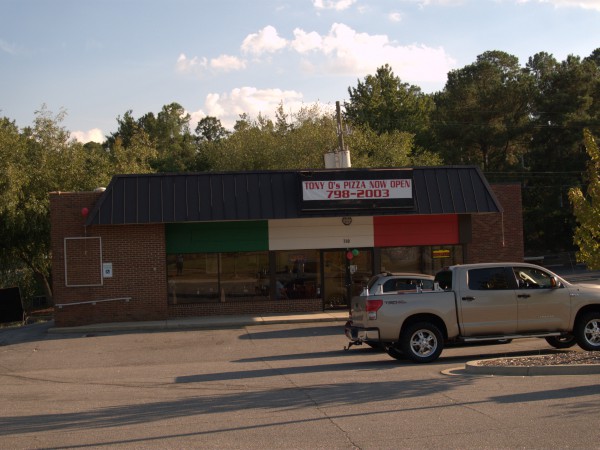 Posted at 11:55 pm in Uncategorized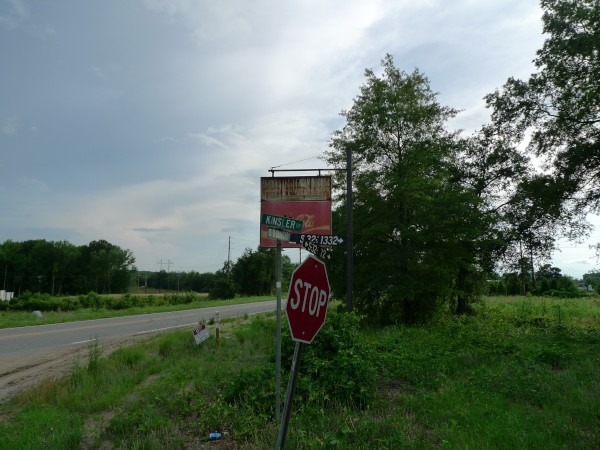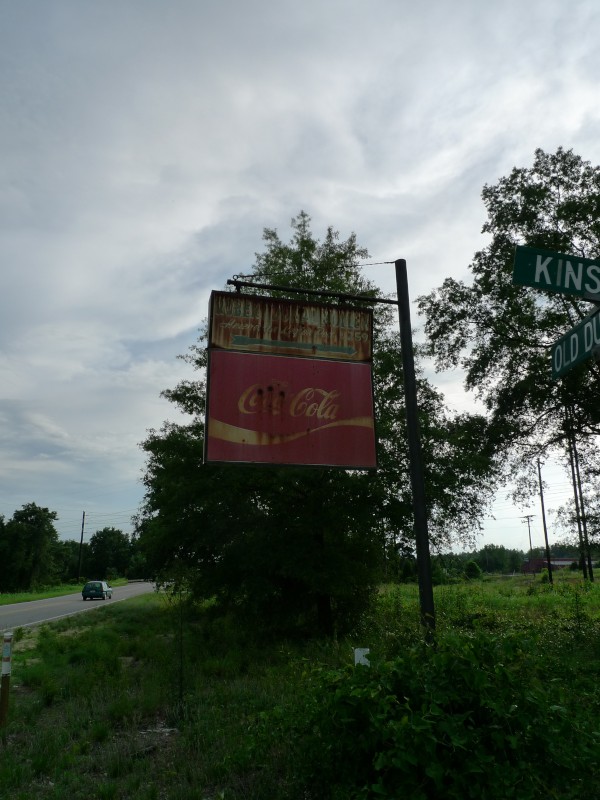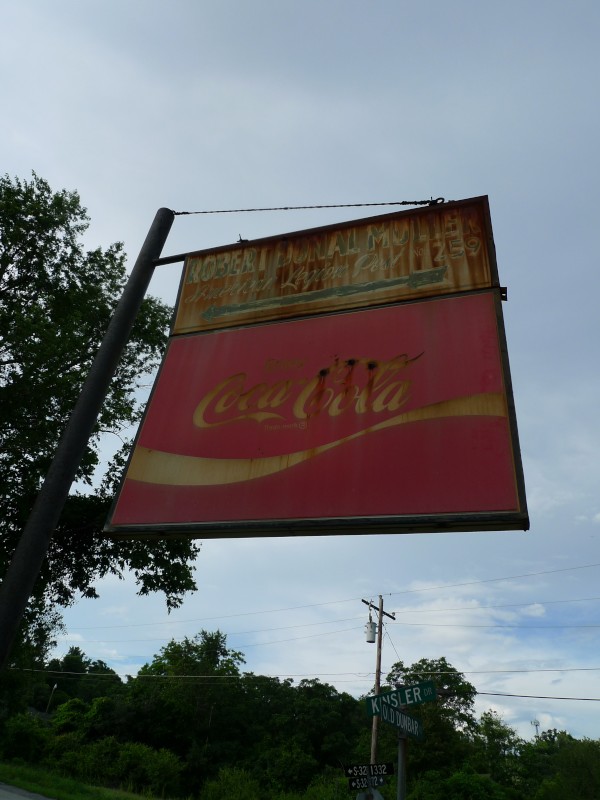 It appears to me that this old sign, at the intersection of Kinsler Drive & Old Dunbar Road, is the only remnant of American Legion Post #259, a post which was apparently in memory of or sponsored by "Robert Donal Muller". I can find nothing from google about Mr. Muller or post #259 (in Columbia -- there are several in other states), and there is no building standing on Kinsler Drive which looks to be a former Legion Post. All thanks to those men who served our country and hopefully the post was relocated or consolidated somewhere else in the area.
Posted at 1:09 am in Uncategorized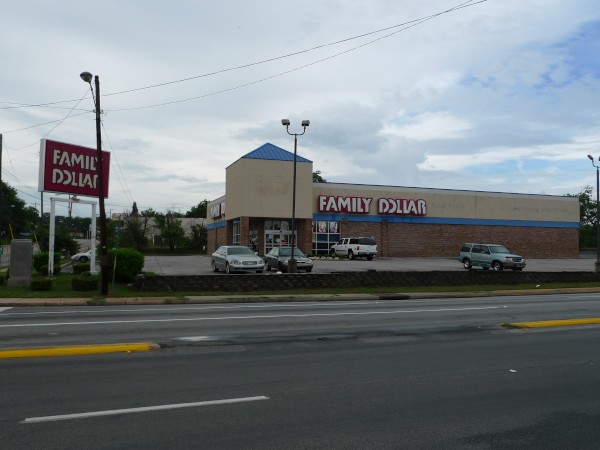 Here's another Eckerd's that didn't survive into the Rite Aid era. This one is at the intersection of North Main and Sunset Drive and is now a Family Dollar. Not related to the store, but I've always disliked this intersection because just after it crosses Main, Sunset narrows to one lane with very little warning. I move into the left lane before crossing, but it seems as though someone always gets caught by surprise and wants to merge suddenly into my lane.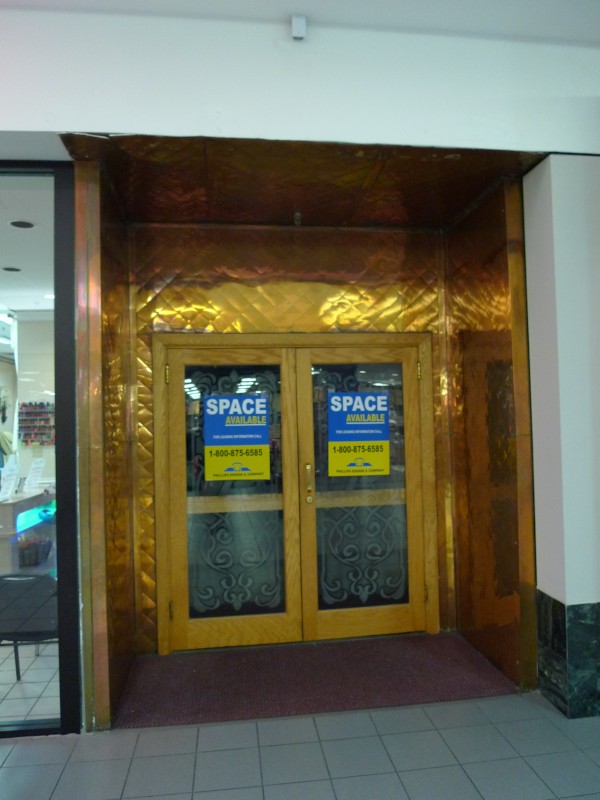 I've written about Annabelle's before, but I was in Dutch Square recently, and saw the old door, so I decided to give the Dutch Square location its own post. I don't have much to add to what I said initially, but for some reason or other, I think I had more meals with friends at this location than at Columbia Mall. Perhaps it had to do with seeing movies at the original Dutch Square Theater. At any rate, I always thought this copper-sheet doorway was a classy touch!
As far as I know, nothing ever followed Annabelle's into this space.
UPDATE 15 Aug 2009: I have decided to merge this post with my original Anabelle's post here, so I am closing comments on this post and taking it out of the alphabetical index. Make your Anabelle's comments at the other post.
Posted at 1:32 am in Uncategorized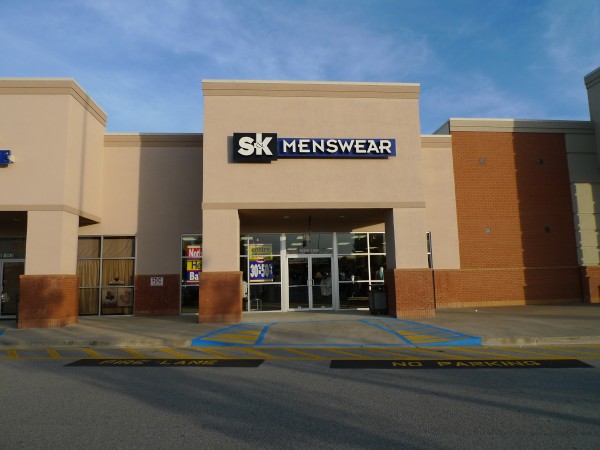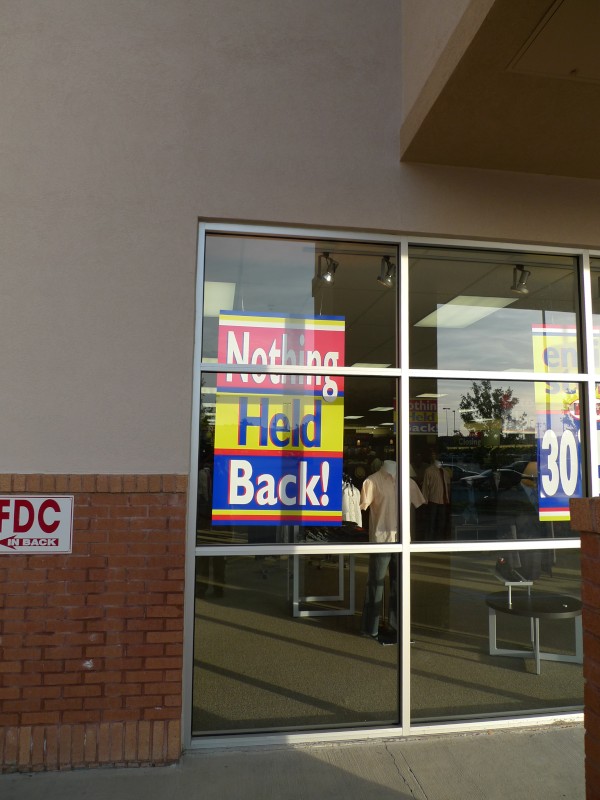 This closing is "ripped from the headlines". Well, OK -- "I noticed an article an article in The State" is a less dramatic way to say it, I suppose. Both of Columbia's S&K stores are to close due to the chain's ongoing bankruptcy. I'm not sure when the stores will actually shut their doors but we're at the end of May, so June seems like a safe bet.
I drove down to the Two Notch store in Sparkleberry Square today, and everything is 30-50% off. Belts, in particular, are 50% off, so I picked up a fairly nice one. The place has not yet really been picked over -- I'm sure that will come as it did for the nearby Circuit City.
UPDATE 2 March 2011: Fixed incorrect placement of the store in Sparkleberry Crossing rather than Sparklebery Square.