Posted at 5:34 pm in Uncategorized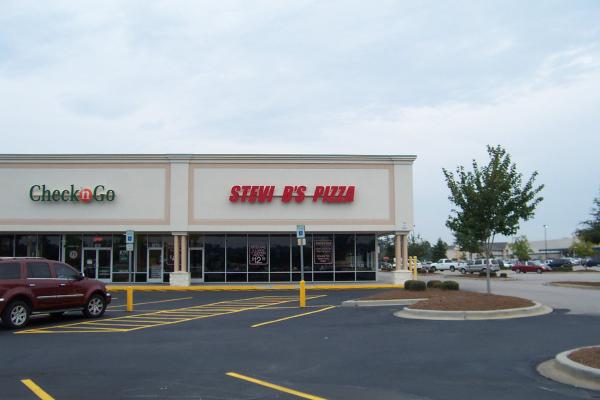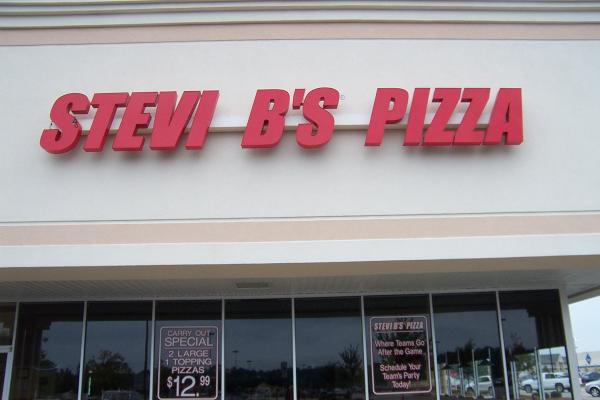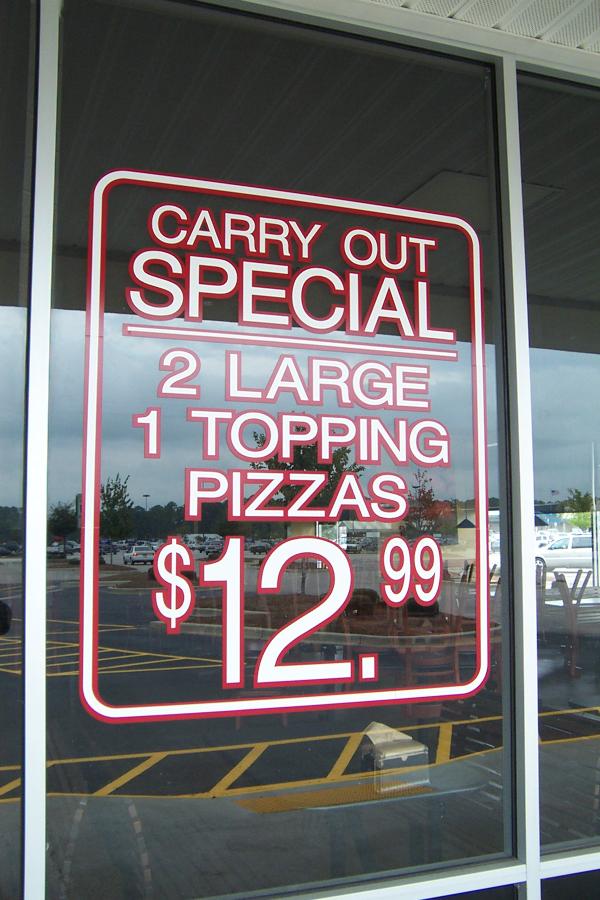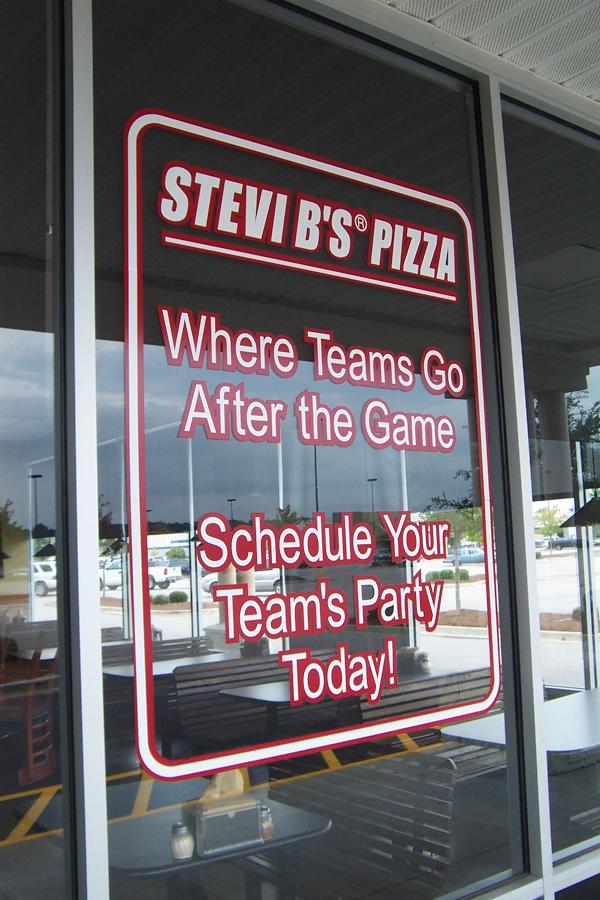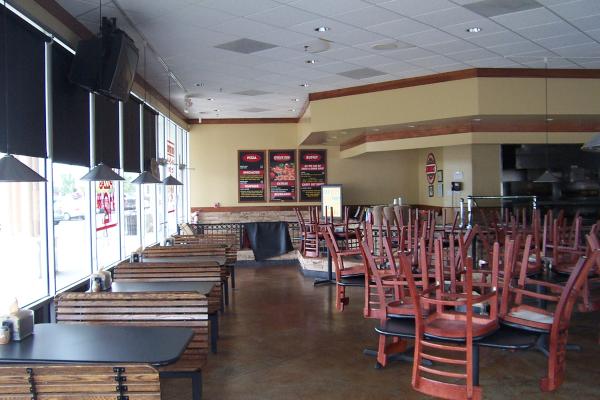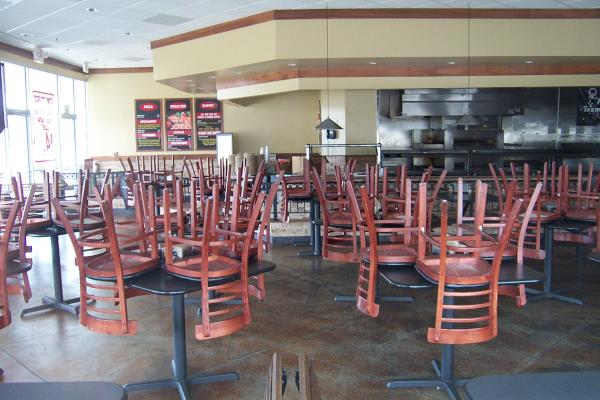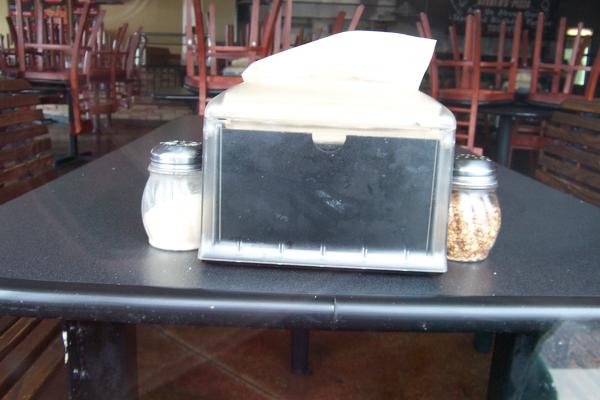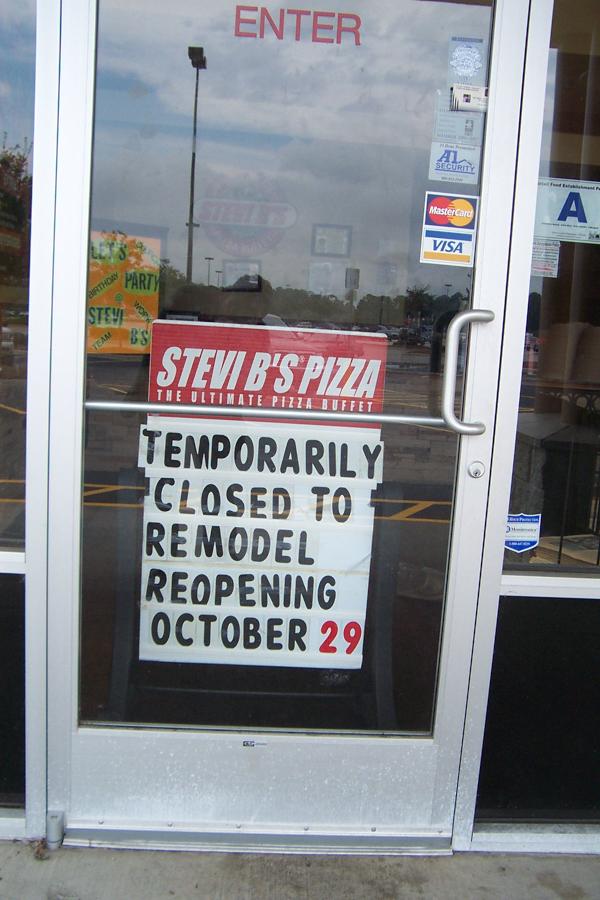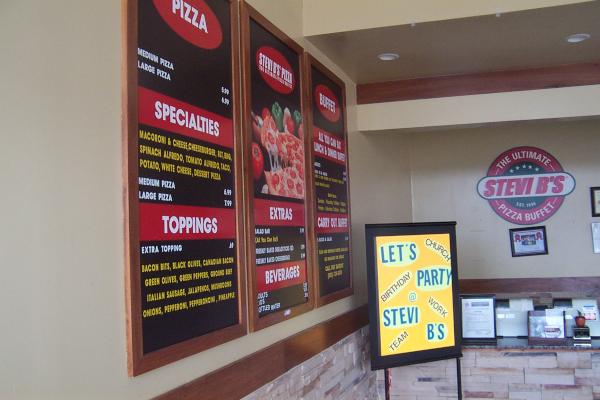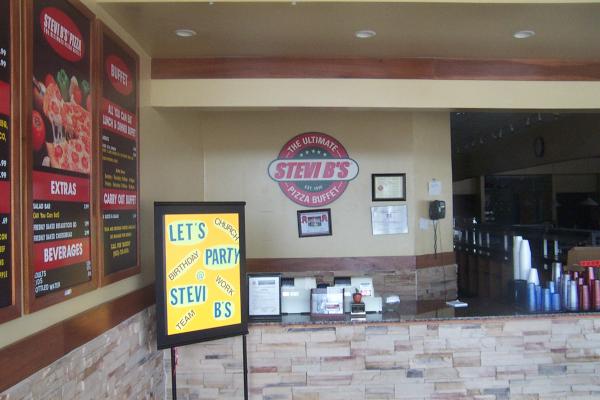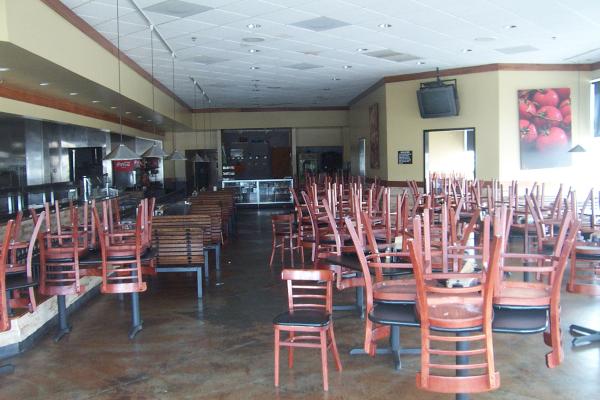 Although I originally designated Tuesday as my "pizza night" to conform with the practice of the local Pizza Hut when I was living in Fayetteville, I generally don't go to buffets anymore. I would rather wait and pay to have something exactly like I want rather than take what's out. That being the case, I've never been to this Stevie B's Pizza located in an outparcel strip at the Wal-Mart complex on Forest Drive.
Judging from their signage, their main marketing pitch (for supper, at least) was for after-game free-for-alls by kids' sports teams. That certainly seems like a viable market niche to me, especially with no Chuck E. Cheese on this side of town. In the event though, perhaps not. I may be wrong. This place may come back on October 29 as the closed for remodeling sign suggests, but closed for remodeling is a standard, hopeful, dodge of places that have actually gone under. Add to that the fact that this is a new building with Stevie B's being the first tenant, and that looking inside shows no actual remodeling being done, and I have my doubts, especially since their phone number has been disconnected.
UPDATE 3 Nov 2008:
I was wrong -- they're back. Good for them!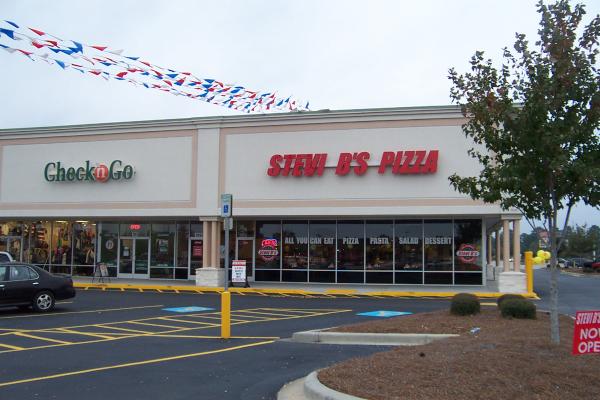 UPDATE 17 June 2009:
Gone again!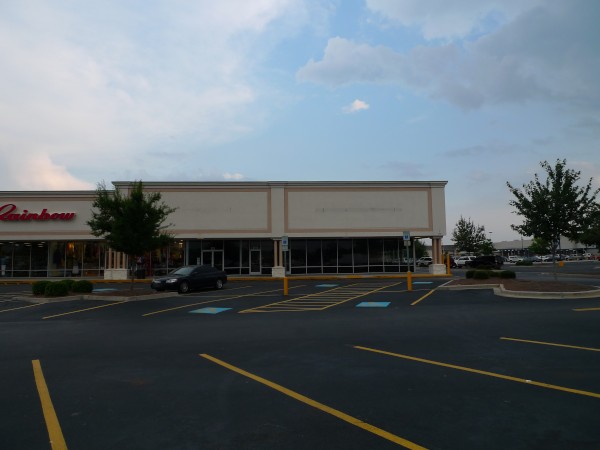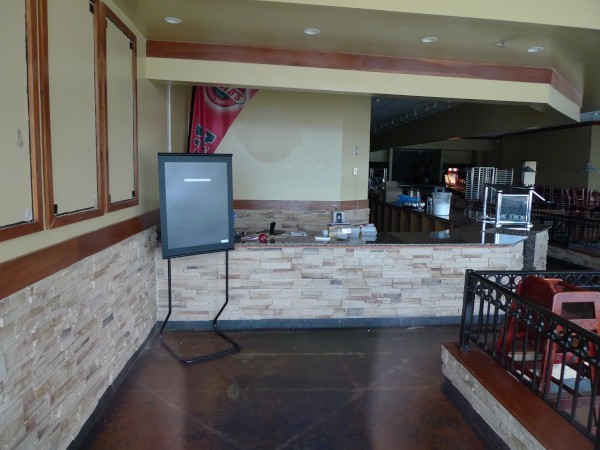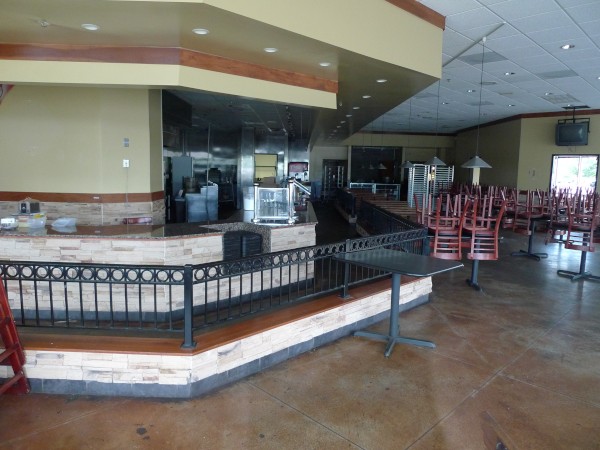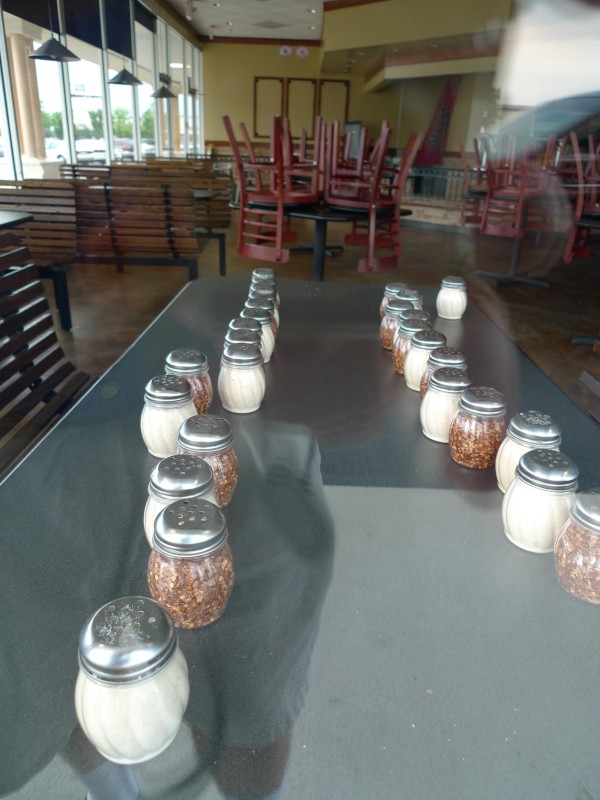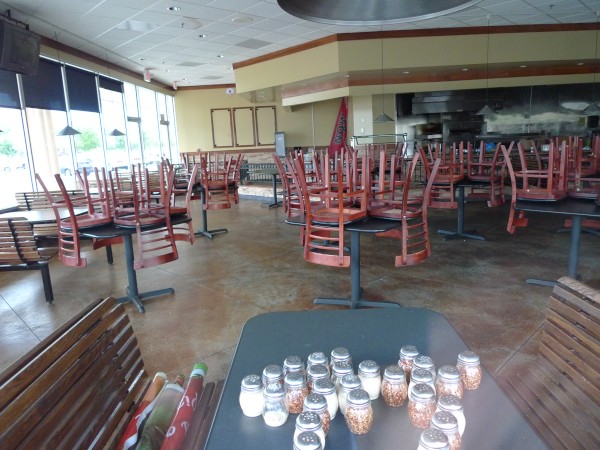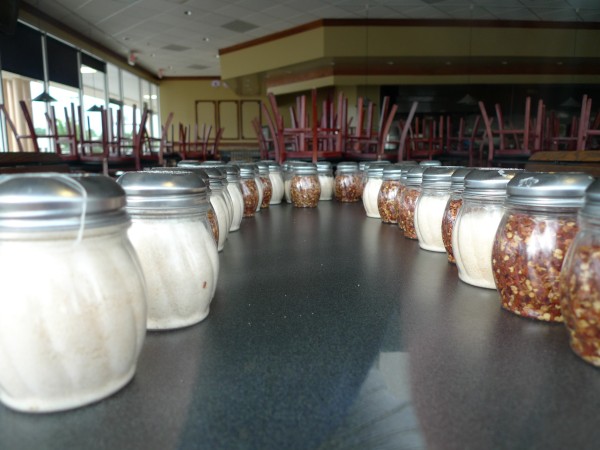 UPDATE 26 Aug 2009: Took the 'temporary' out of the post title -- they are gone for good this time.
UPDATE 25 March 2010: Added full street address to post title.
UPDATE 21 March 2011 -- It's now a Navy Federal Credit Union: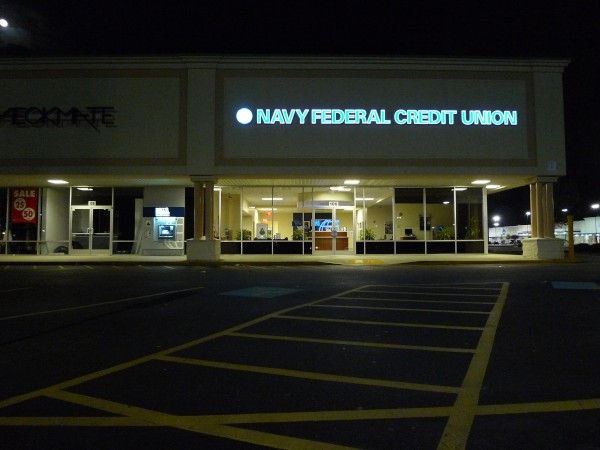 17 Responses to 'Stevie B's Pizza, 5424 Forest Drive #100 (at Wal-Mart): 2009'
Subscribe to comments with RSS or TrackBack to 'Stevie B's Pizza, 5424 Forest Drive #100 (at Wal-Mart): 2009'.
Leave a Reply