Archive for the 'hamburgers' tag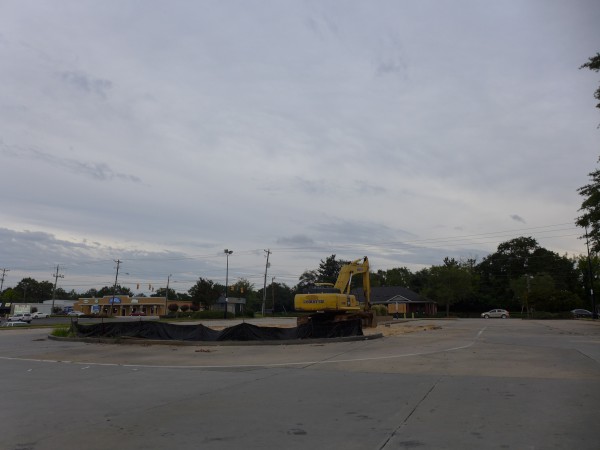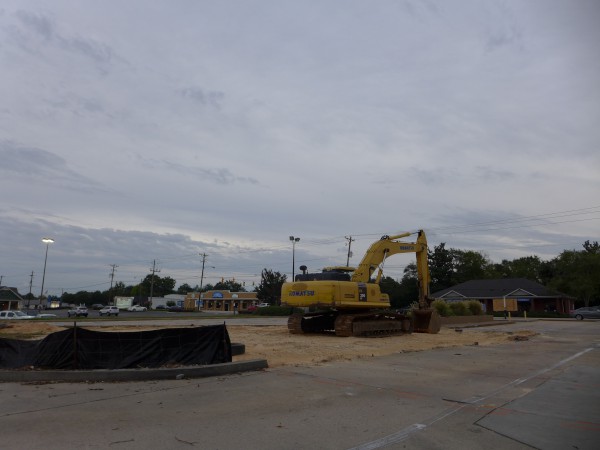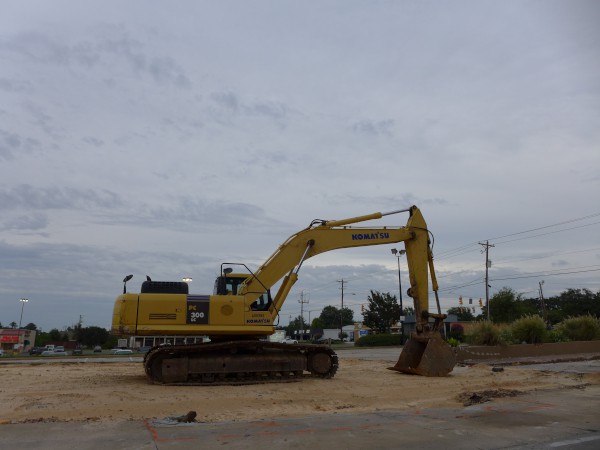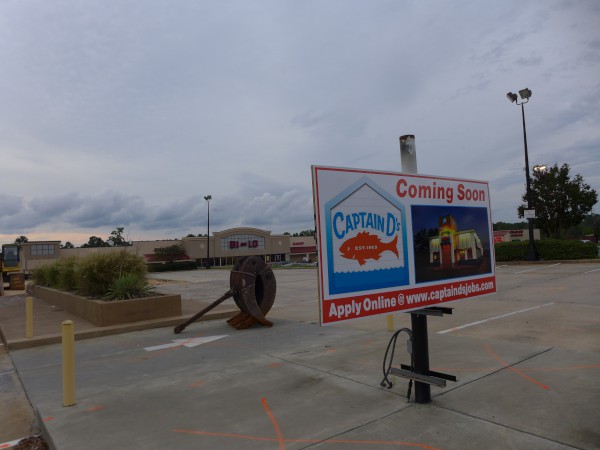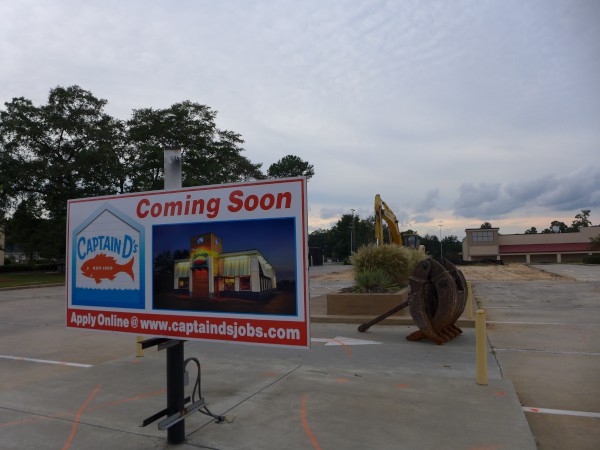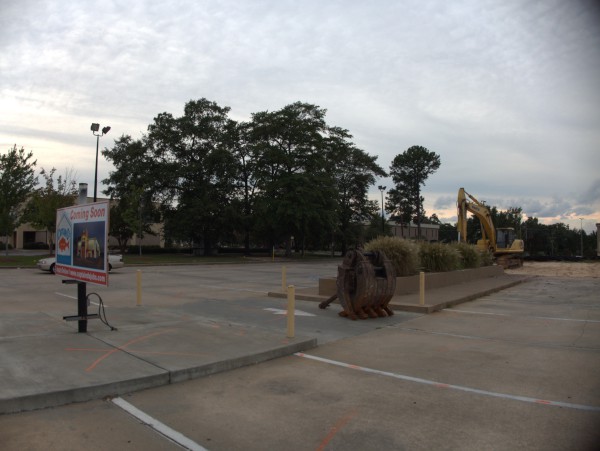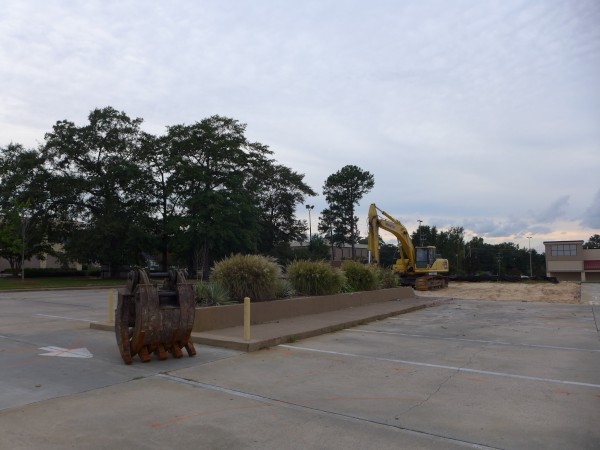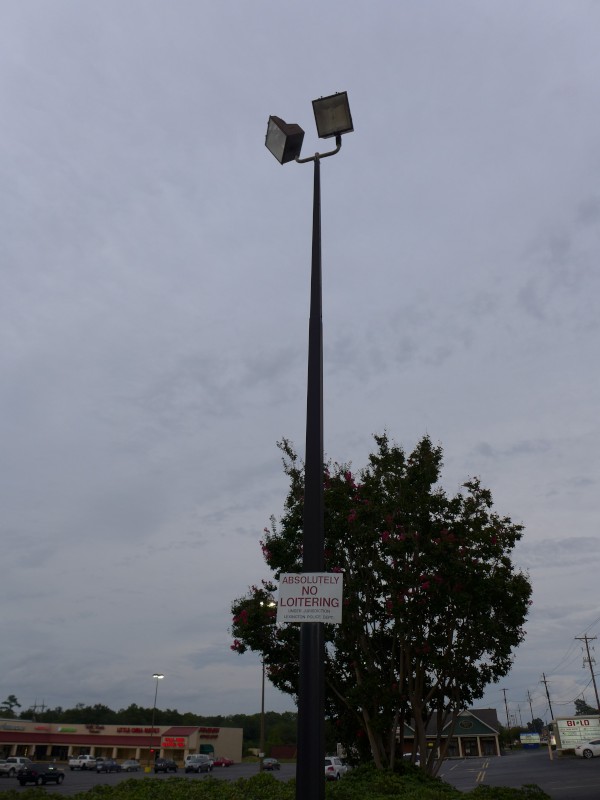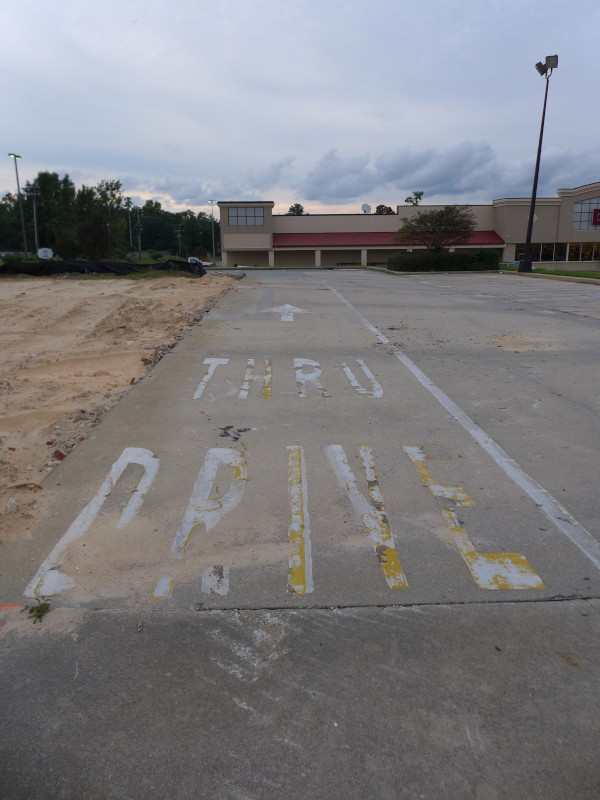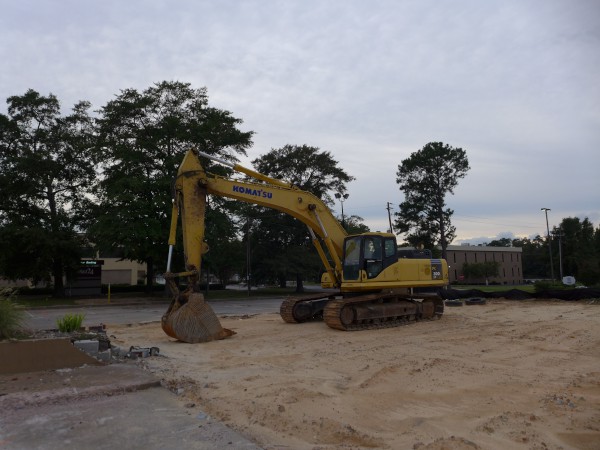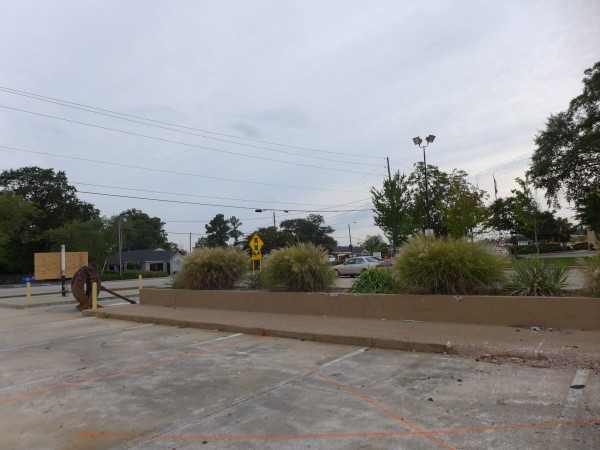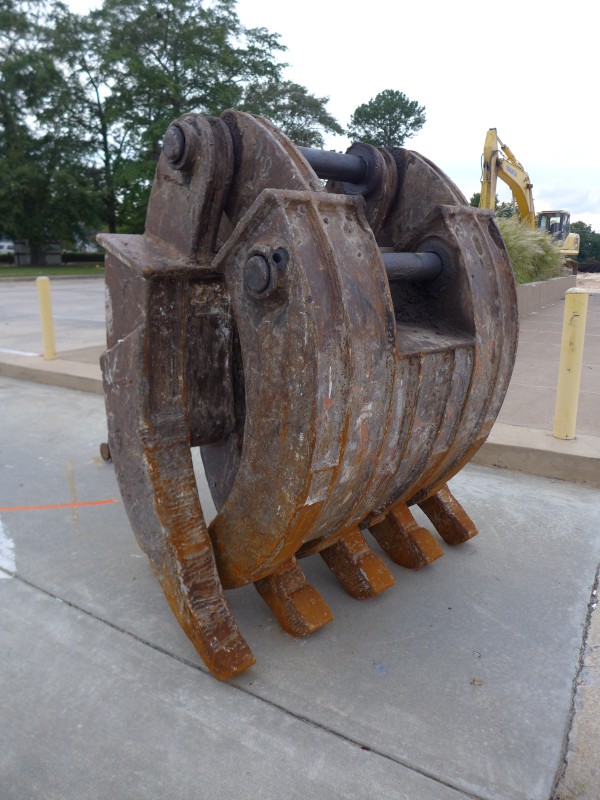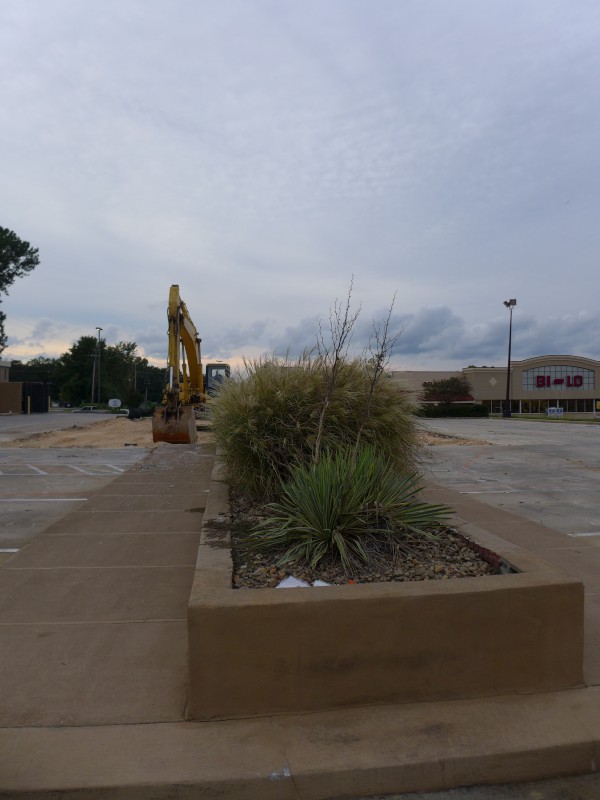 As mentioned by a number of commenters over the last several months (and in this State article), the Hardee's location at 415 Columbia Avenue in Lexington in front of the Bi-Lo has moved to 1105 West Main Street and the former building has been razed.
The razed spot will be rebuilt as a Captain D's. The new Hardee's site is the former location of Clamp's BP Station.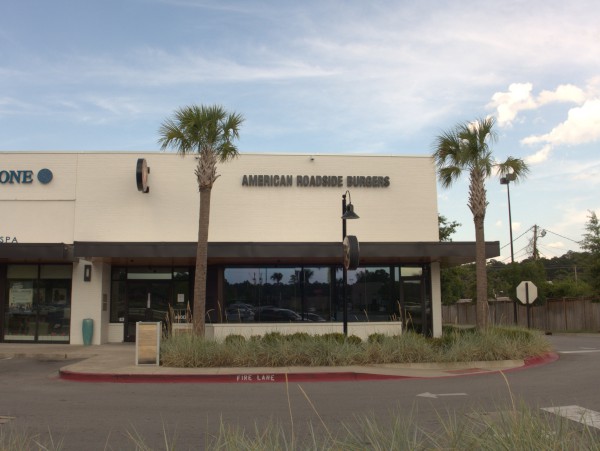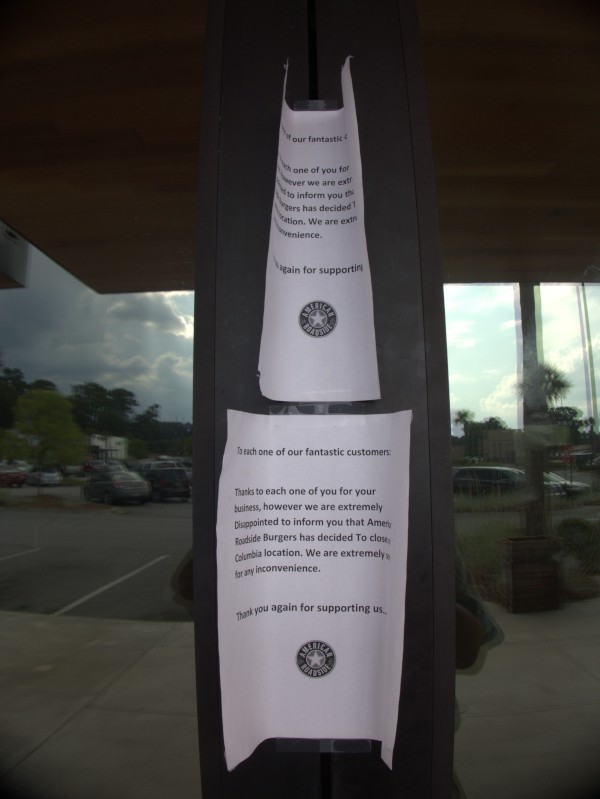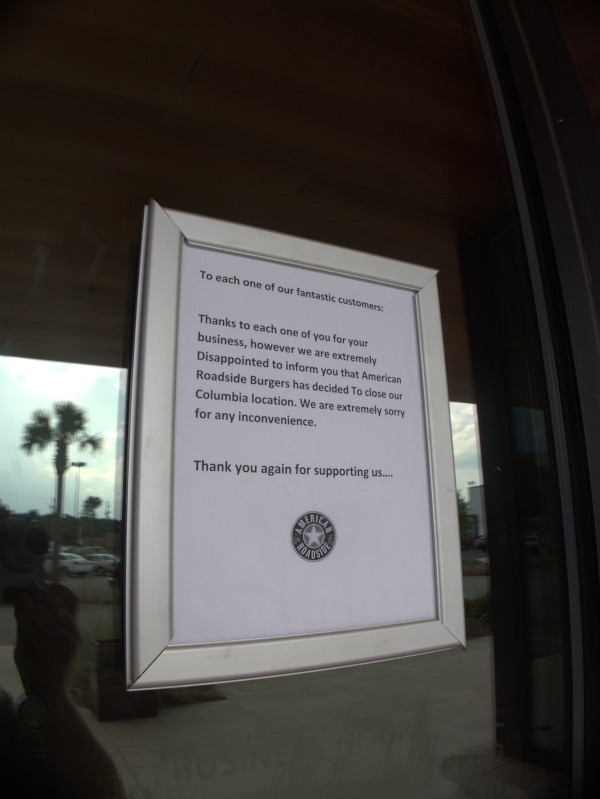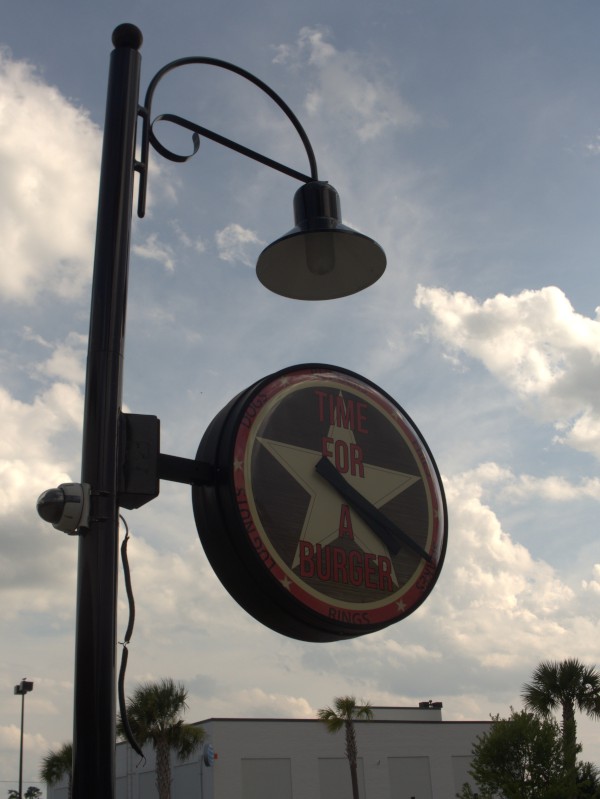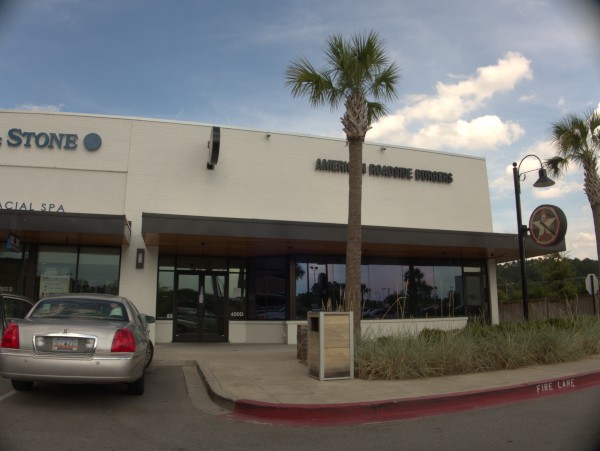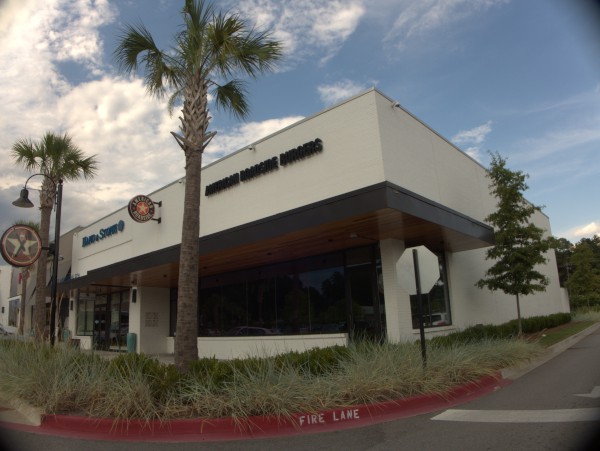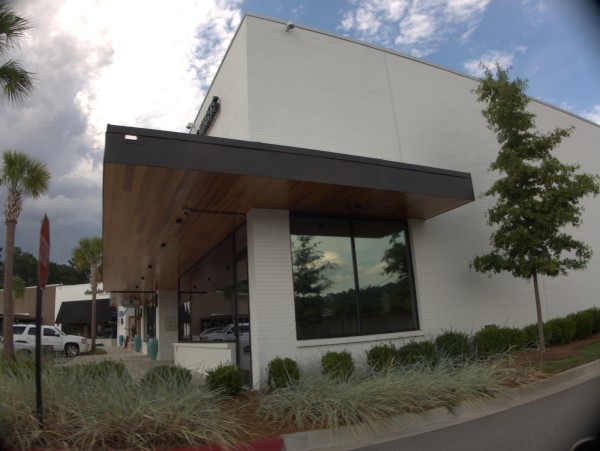 As you know, I don't wish failure on anyone, and certainly the crew at this Cross Hill Market burger joint seemed nice enough and I'm sorry for their jobs, but to be frank, I couldn't figure out how they lasted as long as they did.
I ate here twice, probably about a year apart, the last time in April or May of this year. When I had decided to go, I picked the place because it was a very nice Spring day, and I knew they had patio seating. In the event, by the time I got there, the sky had clouded over, and the temperature had dropped too much for outside seating to be comfortable.
Taking myself inside, I remembered why I had not been back after my first time. The interior was sort of dark and cave-like, not cheery at all, and everything seemed kind of industrial and not homey. In addition, the burgers were quite pricey and I felt like I was paying Red Robin type table service prices for counter service. And while there was certainly nothing wrong with the burgers, I would not count them in the running for Columbia's best. Also, given the location, I wondered after both times why I hadn't just gone to Smash Burger across the street, something I'm guessing a lot of people did.
(Hat tip to commenter Elizabeth)
Posted at 1:41 am in Uncategorized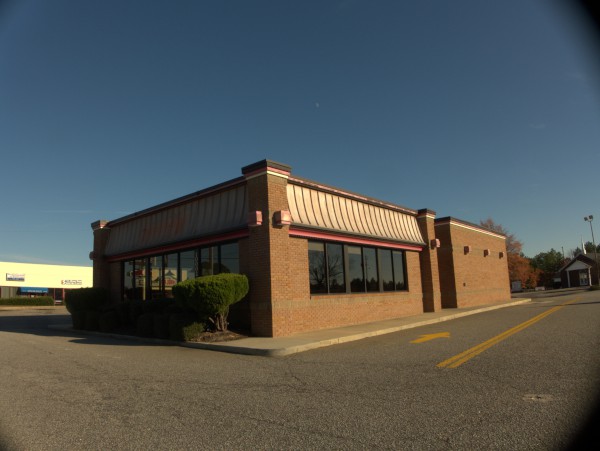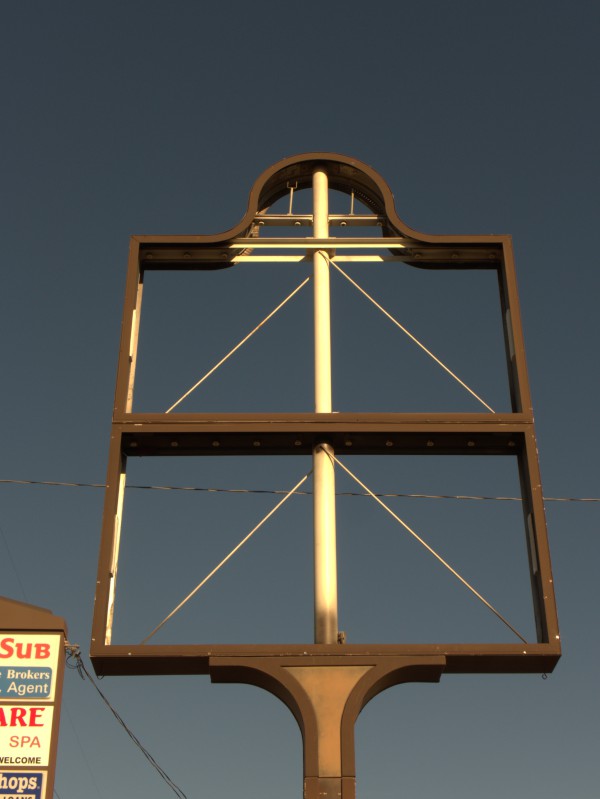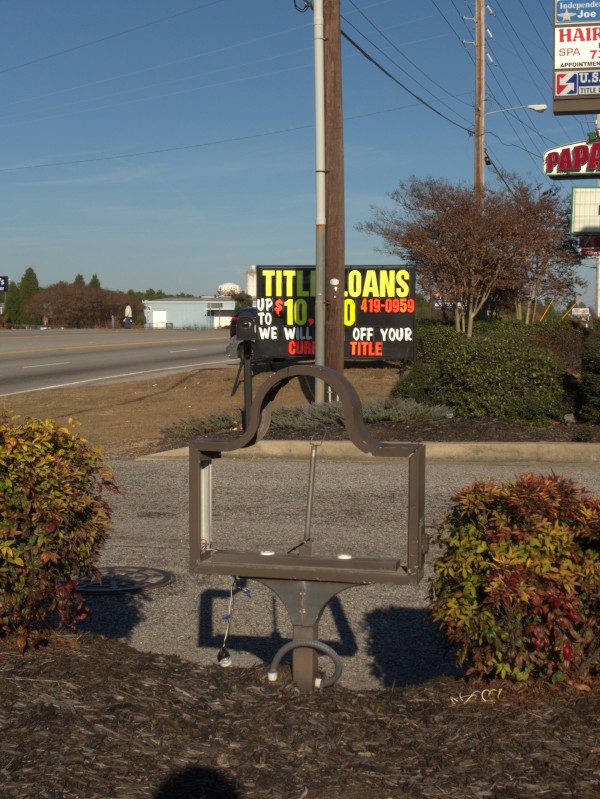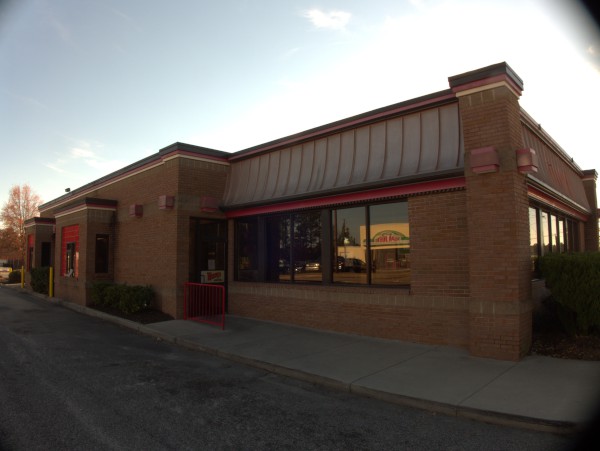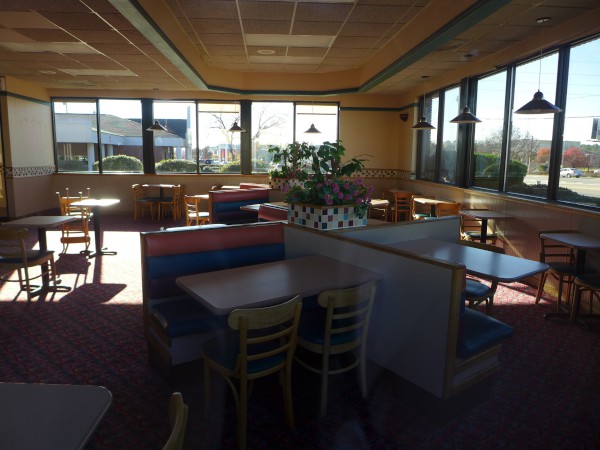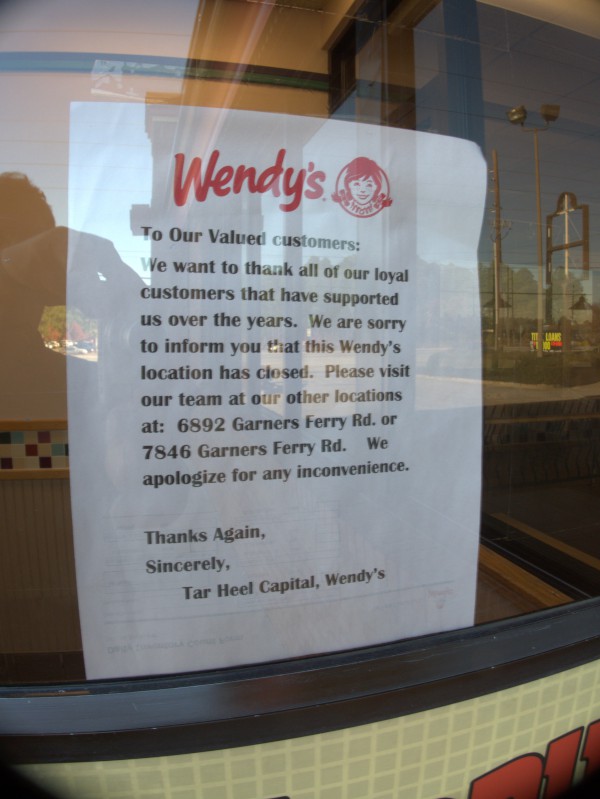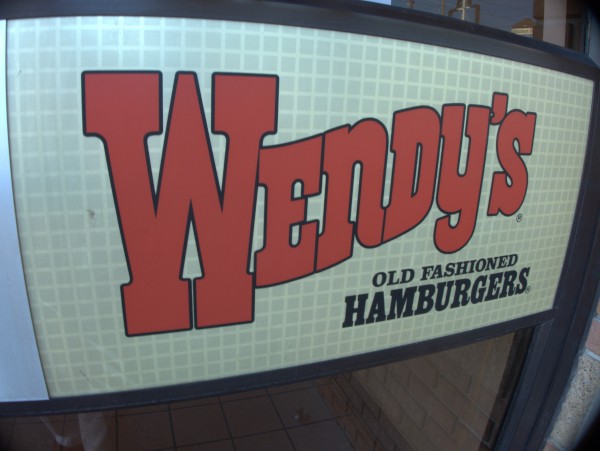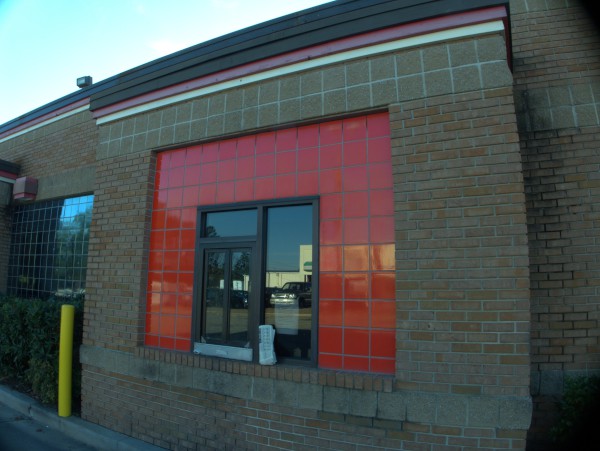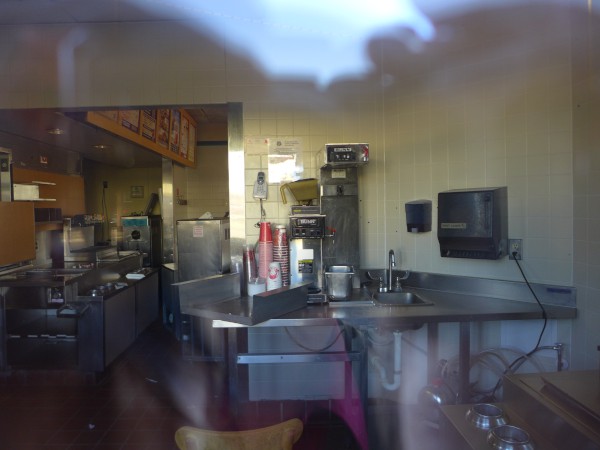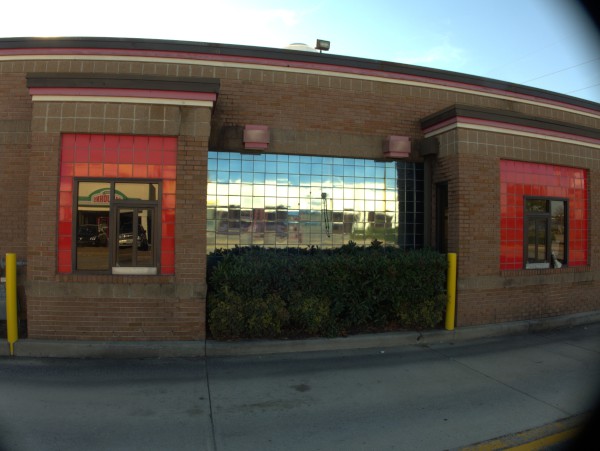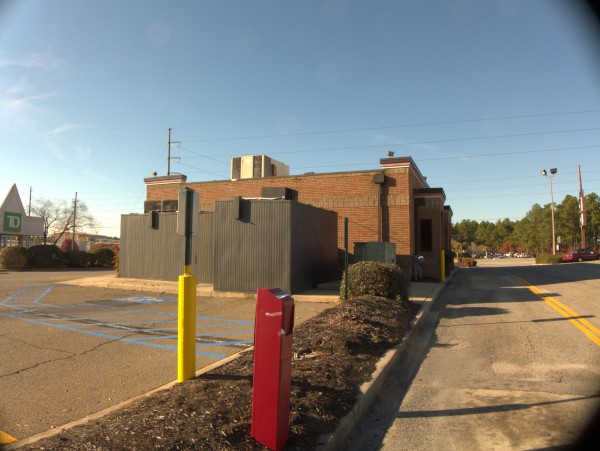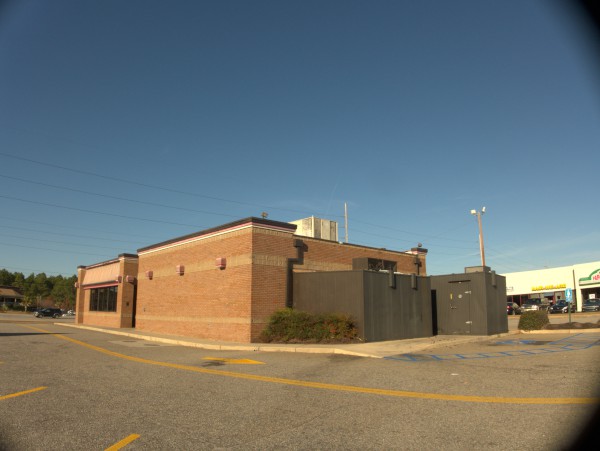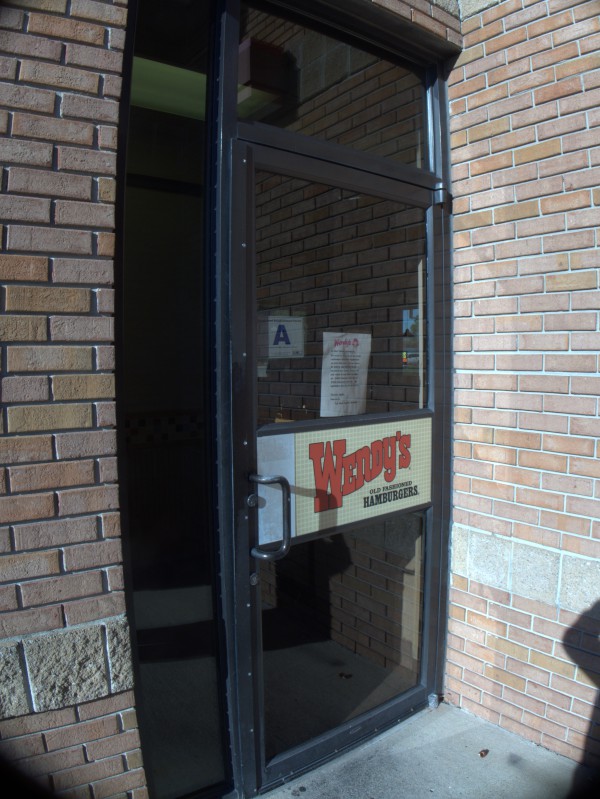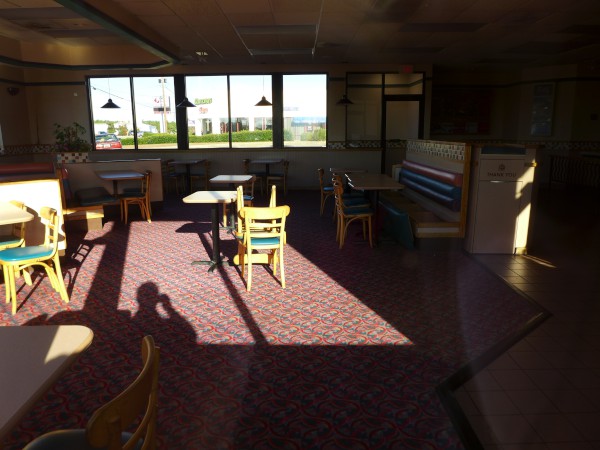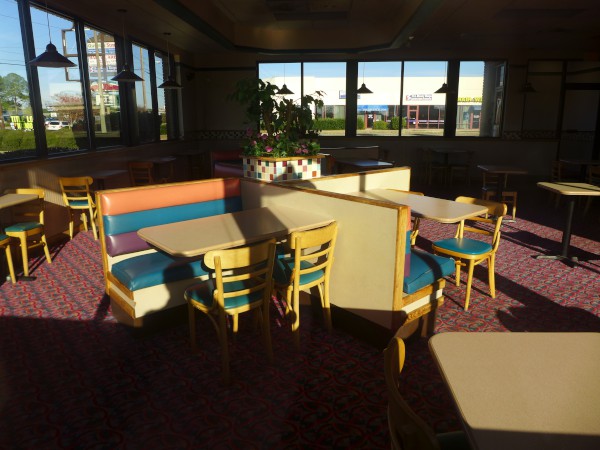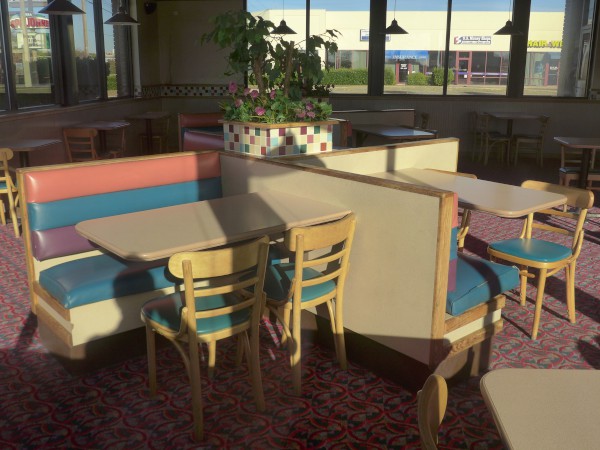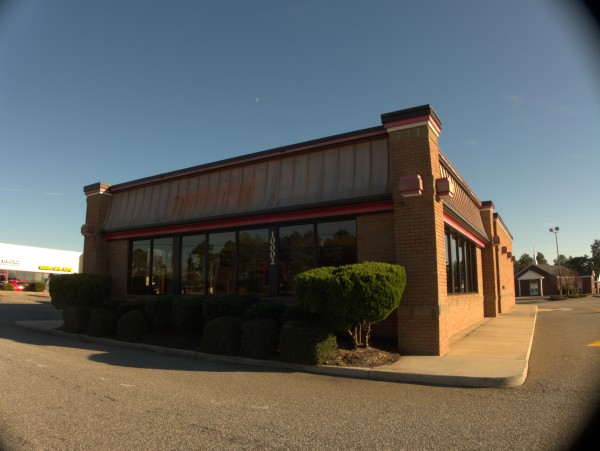 One of the very first closings I did was for Wendy's on Two Notch in Dentsville.
Now the other Two Notch Wendy's, out past Spring Valley by the Brickyard Shopping Center site has closed as well.
The place seems reasonably easy to get in and out of, there's even stoplight access, but I note that the adjacent former Quizno's has never been replaced by anything so perhaps I'm missing something about the spot.
I wonder if Nick's needs another location?
(Hat tip to commenter Sidney)
Posted at 10:14 pm in Uncategorized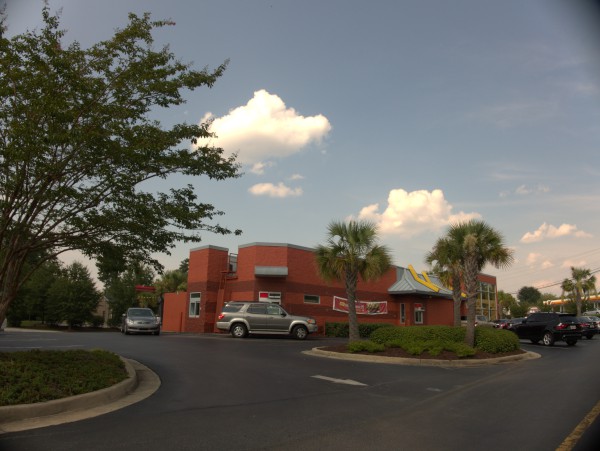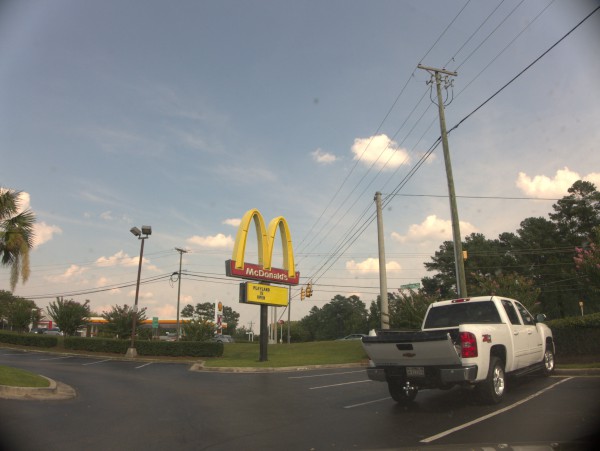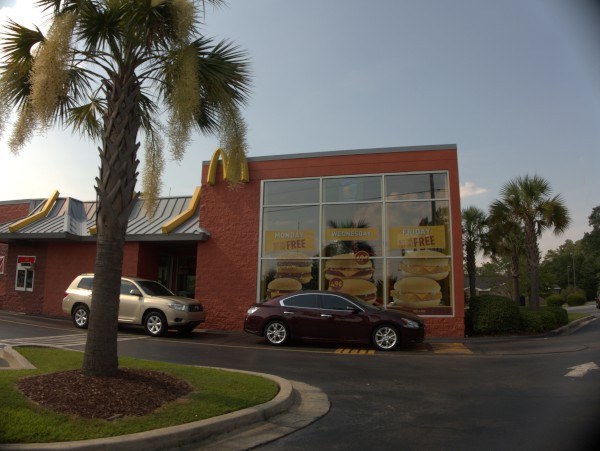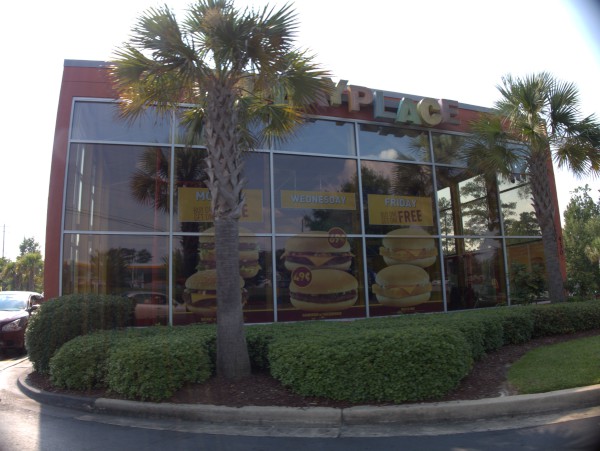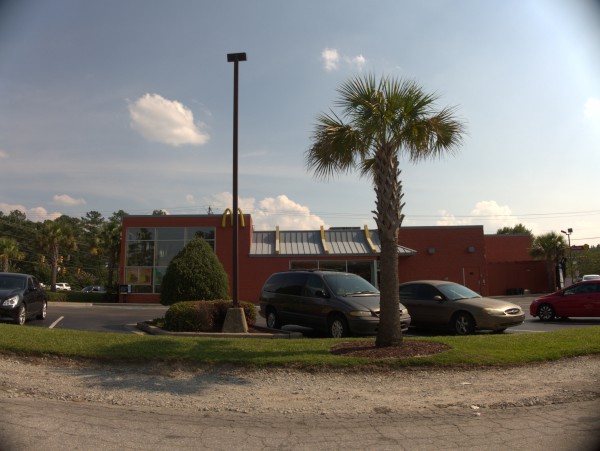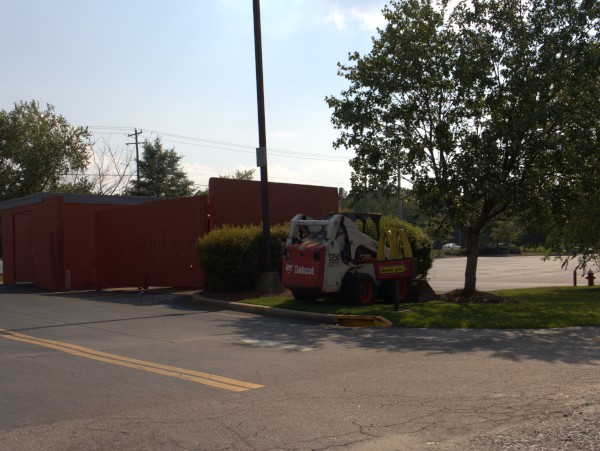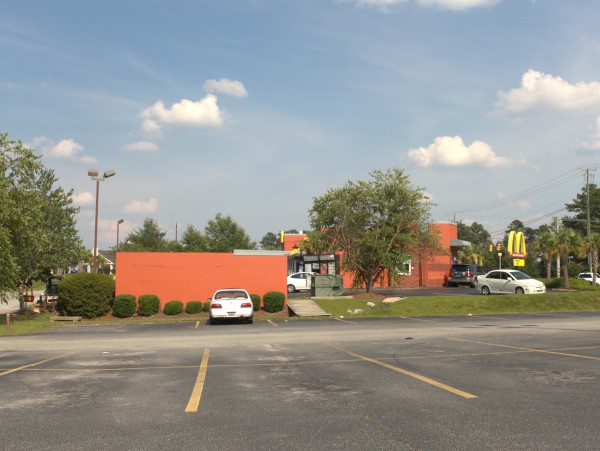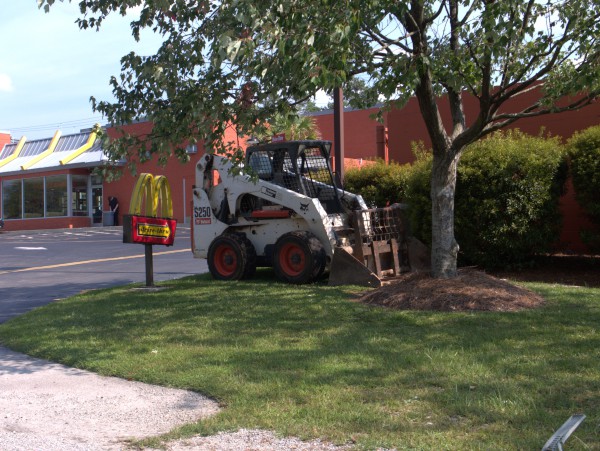 Commenter Sidney reported the McDonalds in The Crossings
at the corner of Hardcrabble and Clemson closed for renovations some time ago, but I only finally got out there after it re-opened.
Although I don't remember exactly what it looked like before, my impression is that this store has *not* been remodeled along the same lines as other recent McDonalds revampings (here, for example). In particular, the new style subtle arch cap-pieces and drive-through styling are not present, and the boxy glass playroom, which has been removed in other stores, still is.
UPDATE: Oops! Commenter Sidney says the remodeling hasn't happened yet. Looking at how fresh everything looks, I was sure it had, but now these can serve as "BEFORE" pictures.
(Hat tip to commenter Sidney)
Posted at 12:04 am in Uncategorized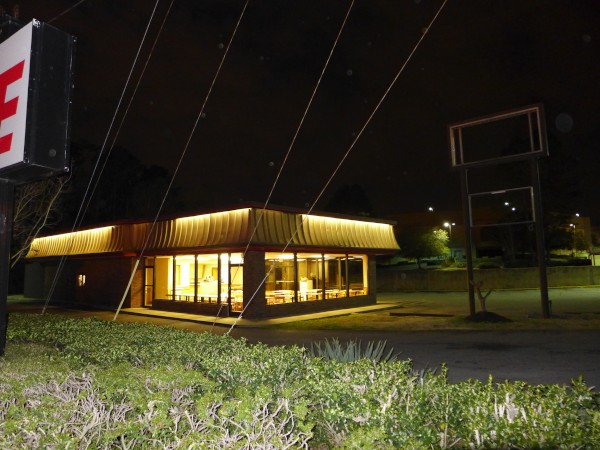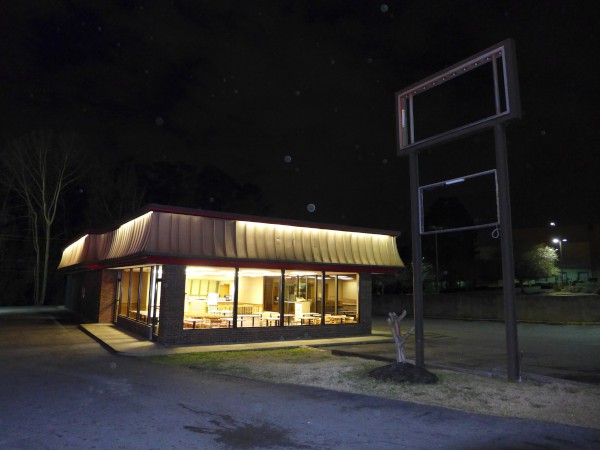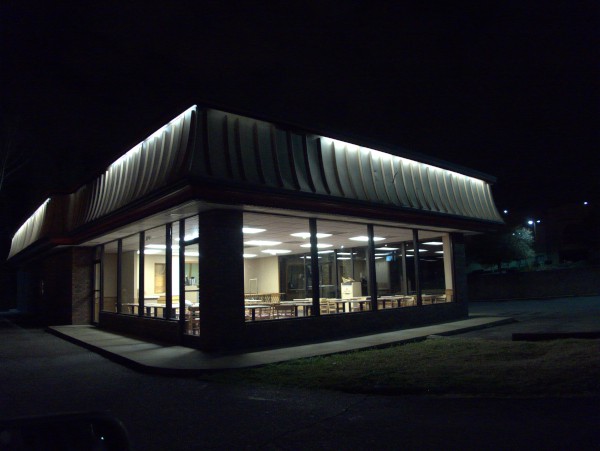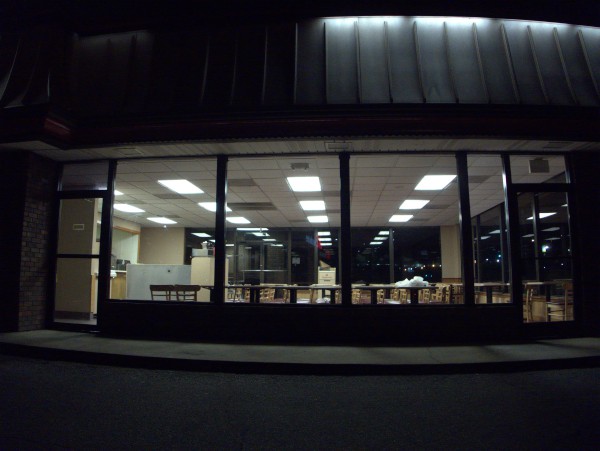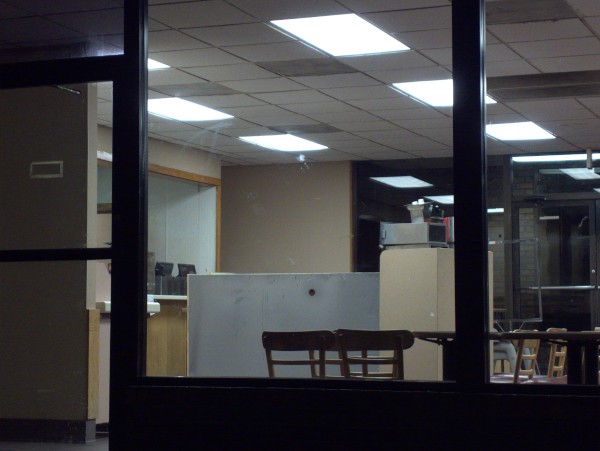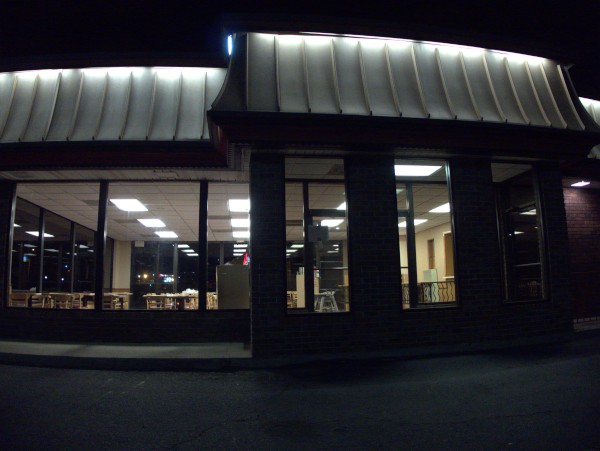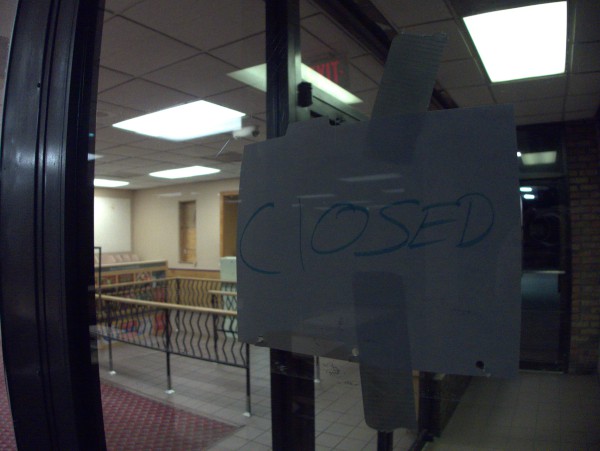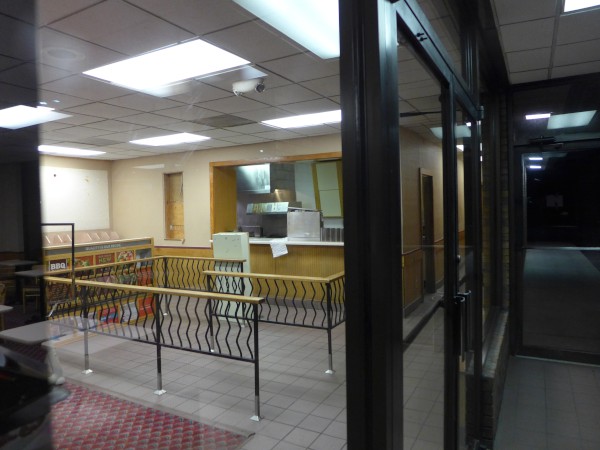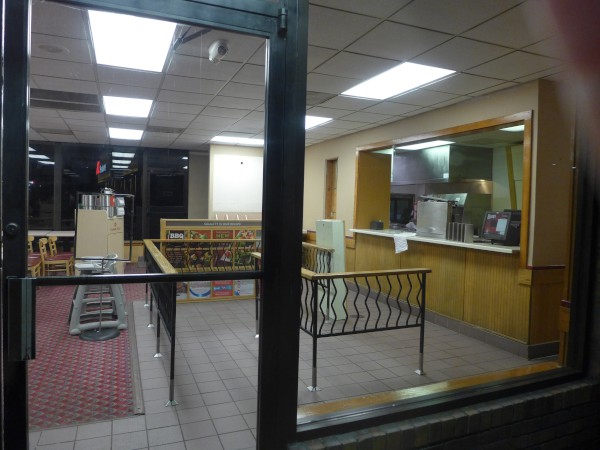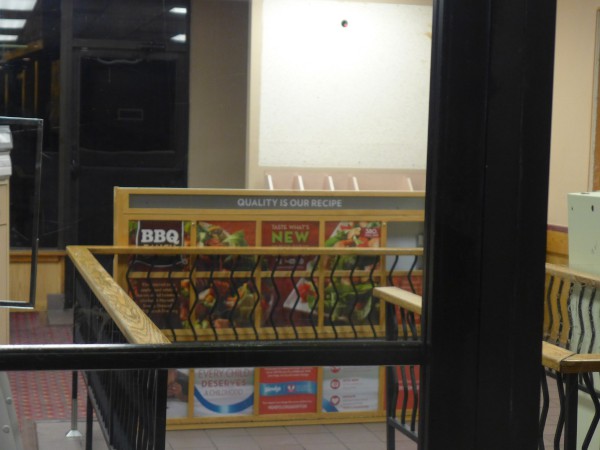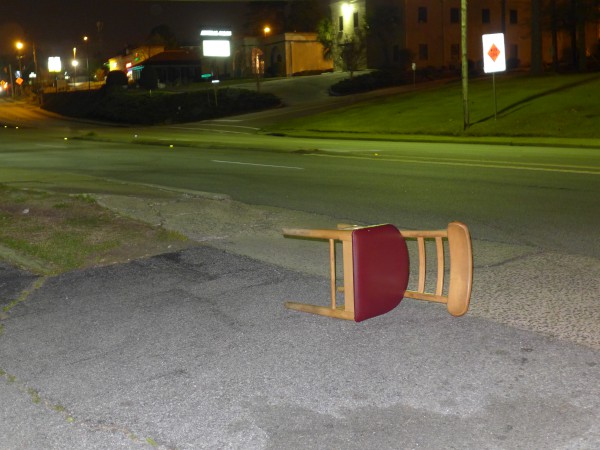 When Wendy's first arrived in Columbia (at two notch in Dentsville), it was one of my favorite places. You could place your order, pay, and pick up a, good, customized, burger almost without slowing down. Of course, I was only about 12 then, so my tastes were bound to change, and anyway the stores seemed to get slower and slower as the years went on. So it is that I believe the most recent Wendy's burger I've had was about five years ago on a trip to Aiken.
Still, even though I wasn't stopping in, I've always been surprised to see the stores close, first on Two Notch, then at the beach, and now here on Beltline by Richland Mall. They did a very fast tear-down of this store to include signage, order boards and drive-through menus. Looks like the register is still booted though..
(Hat tips to commenter Chris & my sister)
UPDATE 26 March 2014 -- Some daylight pix: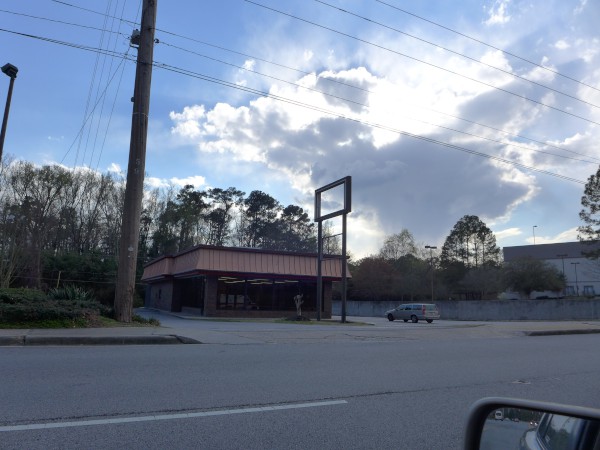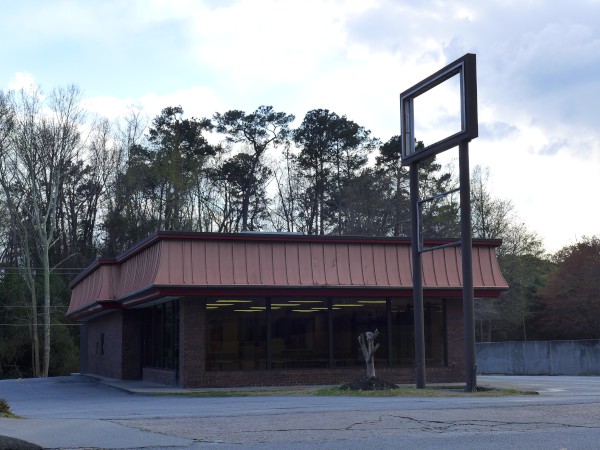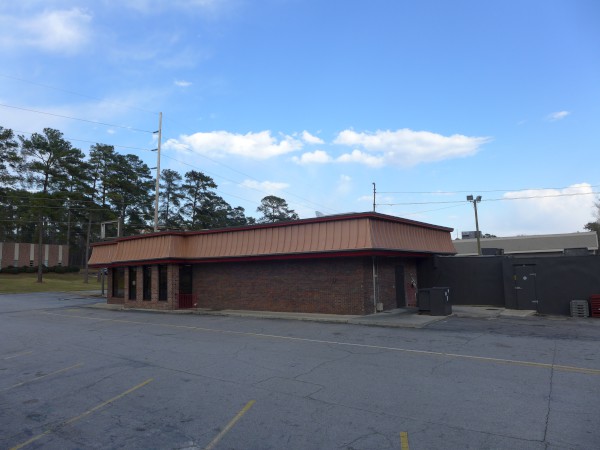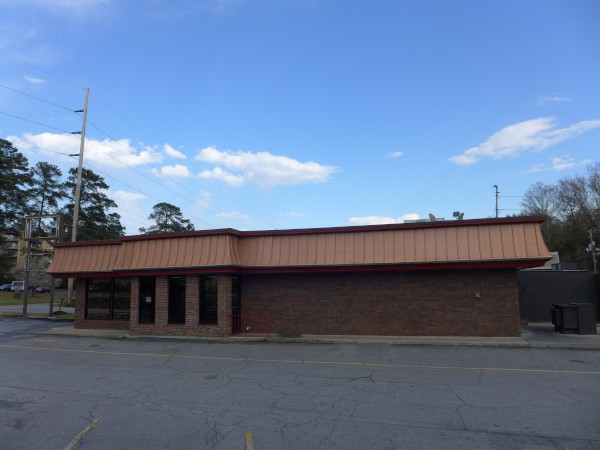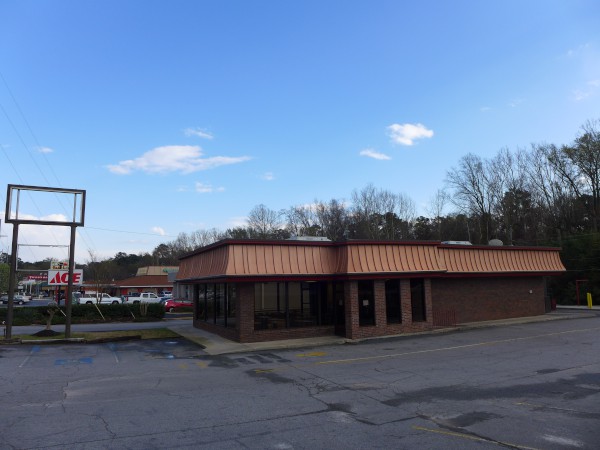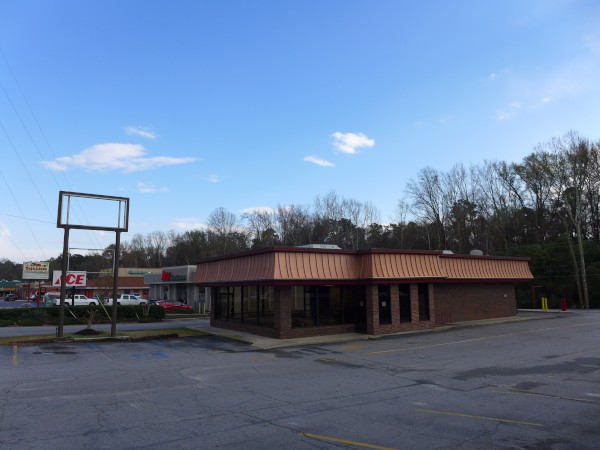 Posted at 1:38 am in Uncategorized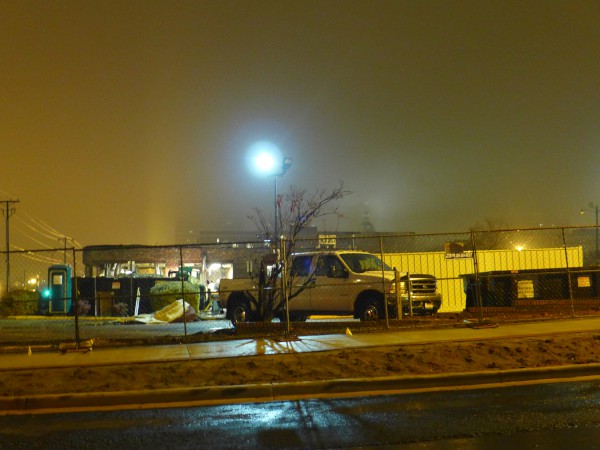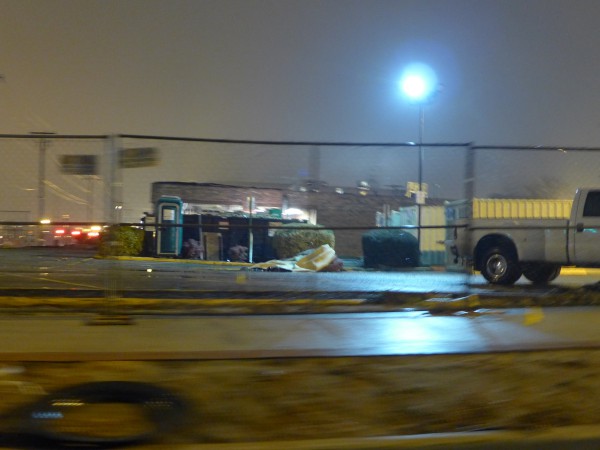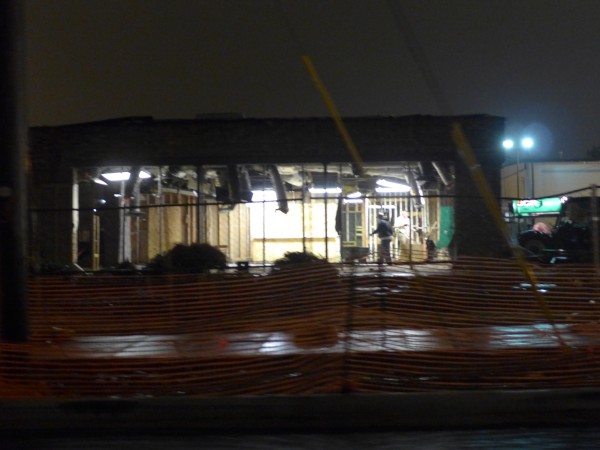 As if all the street work in the area weren't enough, the USC Wendy's on Assembly Street next to the CVS is being partially torn down for renovation.
In these pix from 3 December, you can see that they have totally opened the building to the air, though the walls are still standing. Apparently they have a rush order on the worlk as the crew was still on the job despite it being night, and raining.
Commenter Andrew spotted the work, and commenter Terry found this explanatory story from WIS.
(Hat tip to commenter Andrew)
Update 28 March 2014 -- Here is The State story on the re-opening of this store (and the closing of the Beltline store).
UPDATE 30 April 2014 -- Here's the remodelled restaurant open again for business: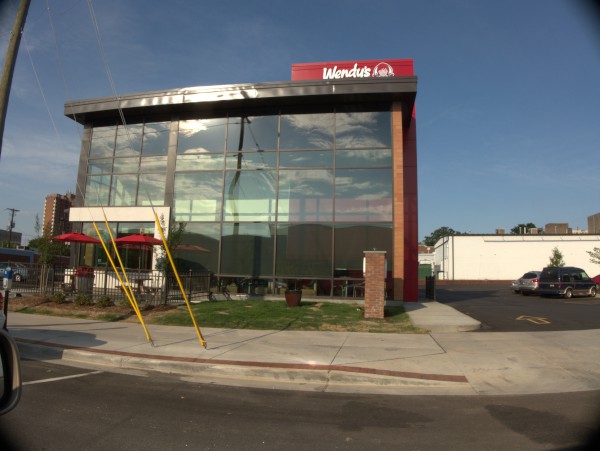 Posted at 12:30 am in Uncategorized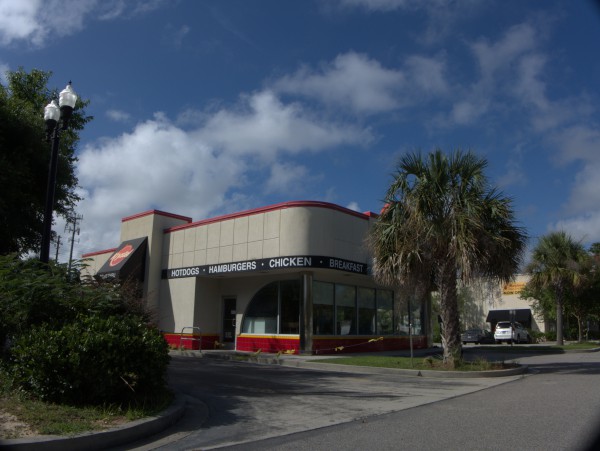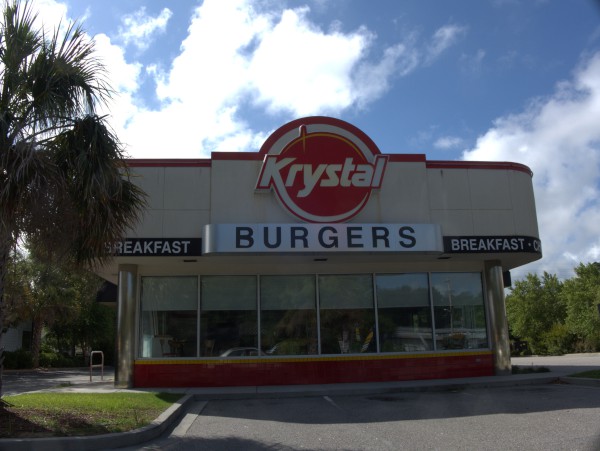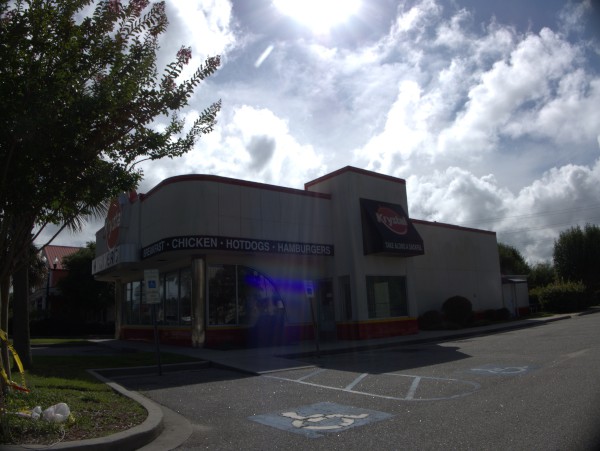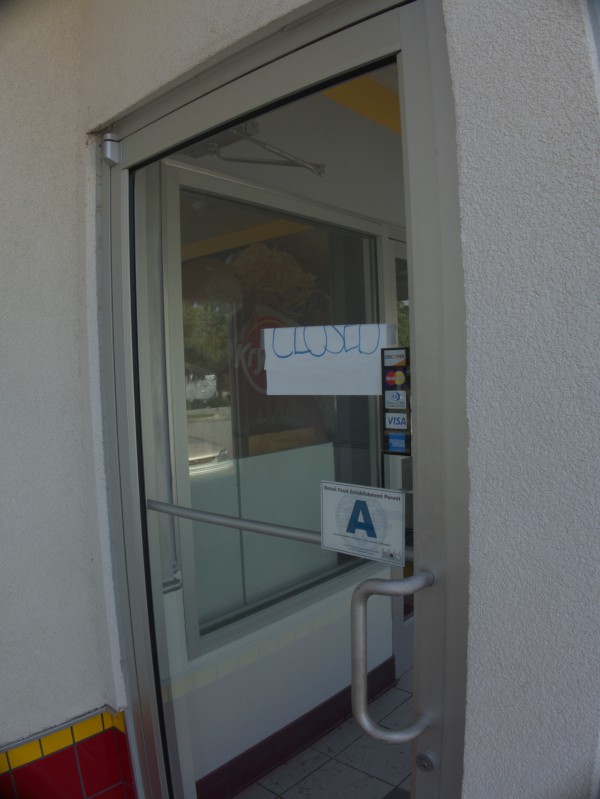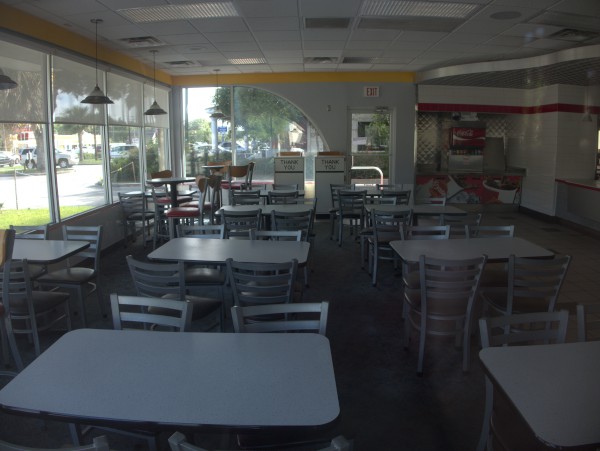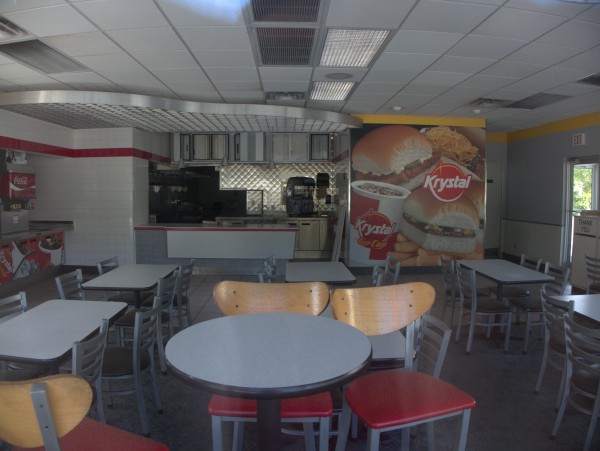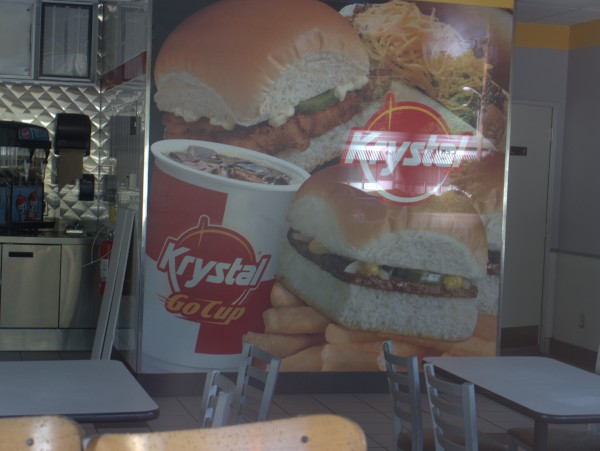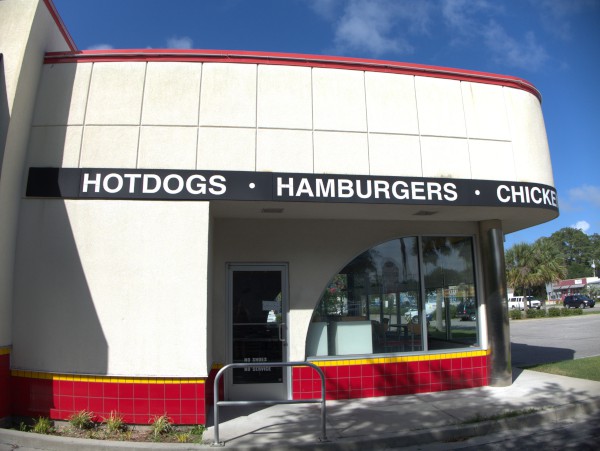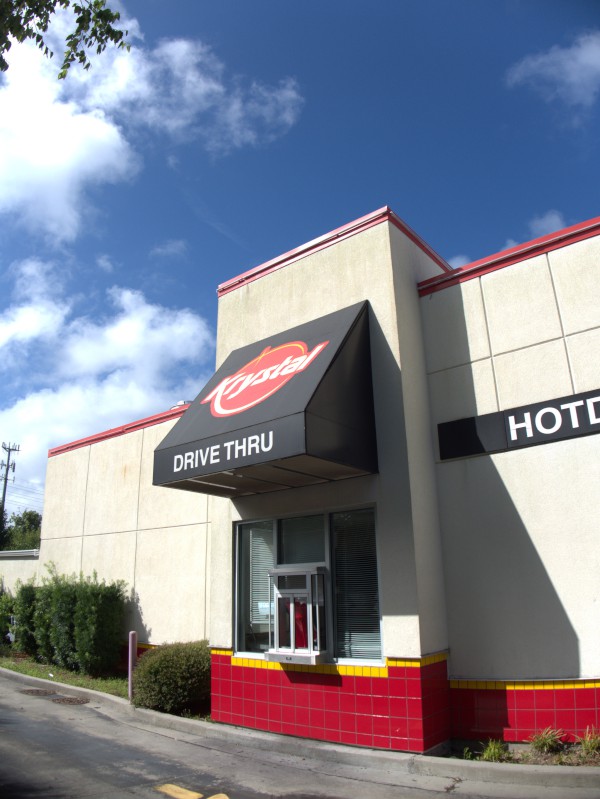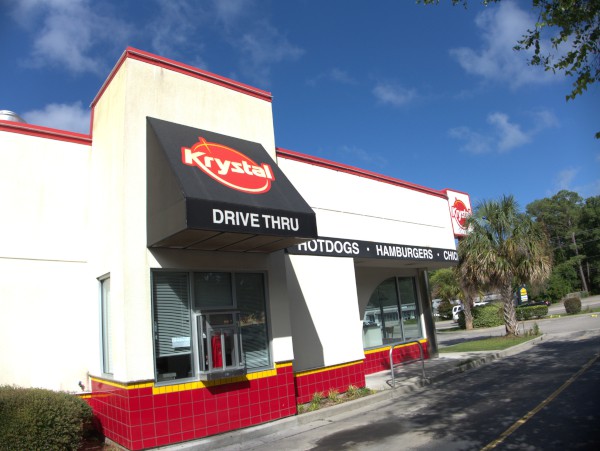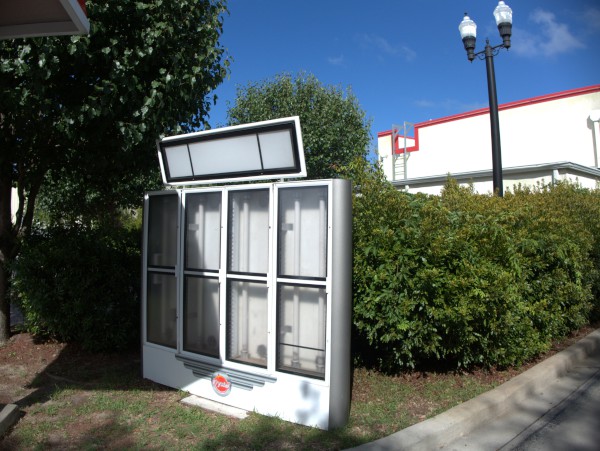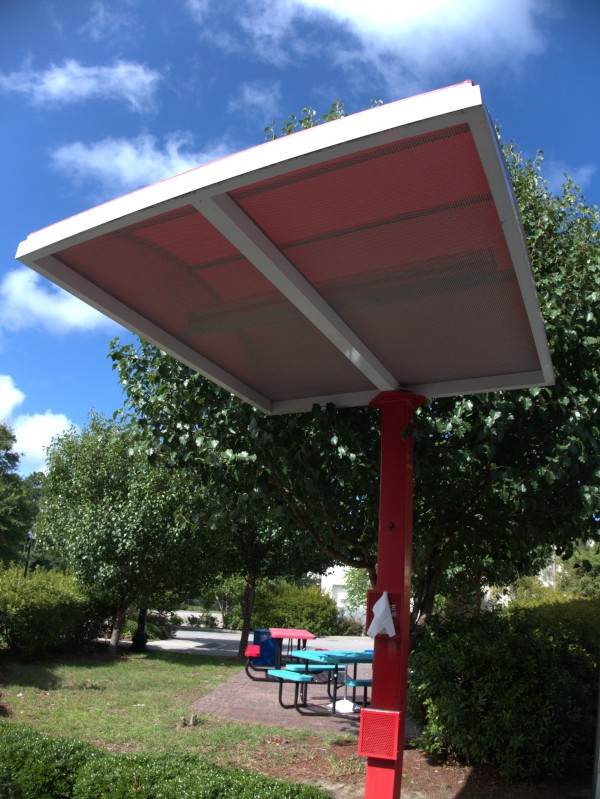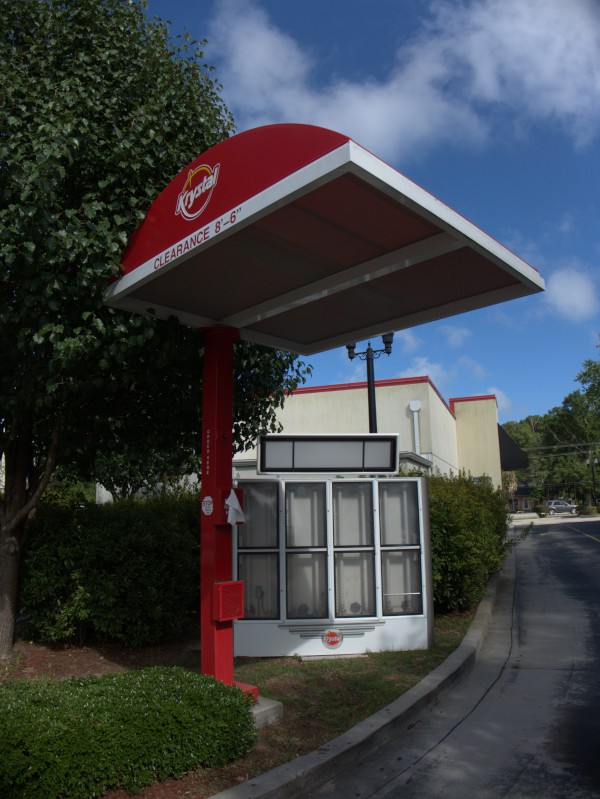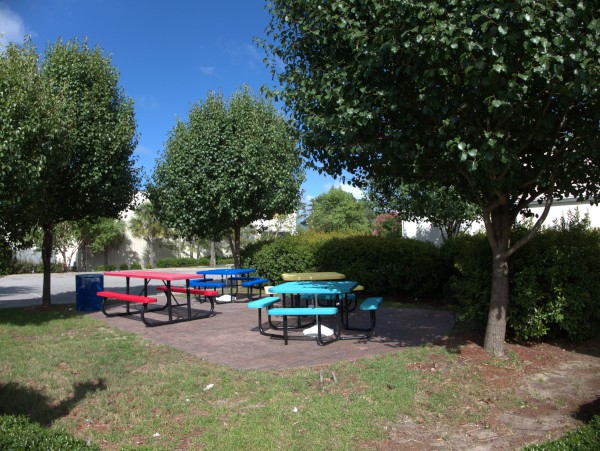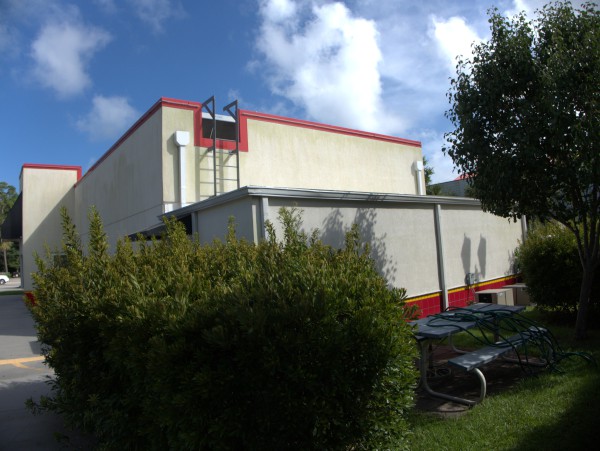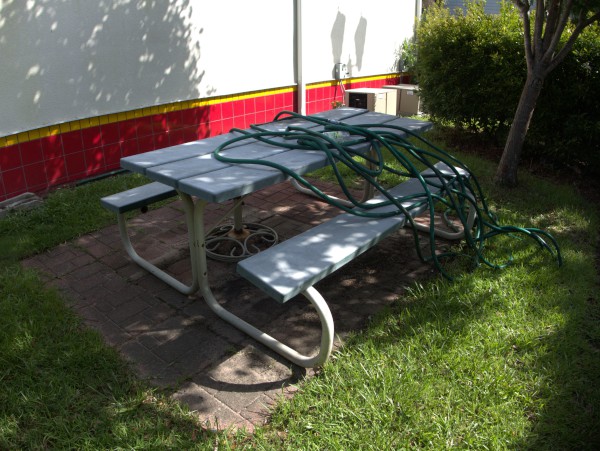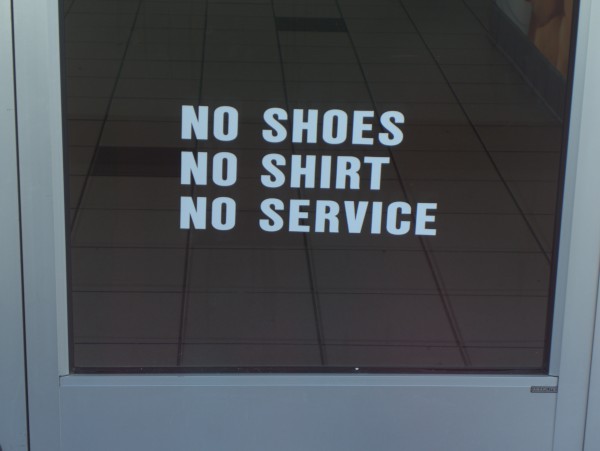 Apparently this was not the last Krystal in South Carolina, but it's pretty close. It looks like the other few that are left are clustered along the Georgia and North Carolina border areas with none in the Midlands, Pee Dee or Low Country.
This store, on US-17 Business near to Inlet Square Mall is not in an obviously bad location (though a Five Guys did open nearby a couple of years ago) but is in a little strip that doesn't seem to prosper. In particular, a Moe's failed a few storefronts down, something that seemed unlikely to me at the time, and one end unit has cycled through quite a few entertainment concepts (comedy club, karakoe..) in the last few years.
Posted at 1:28 am in Uncategorized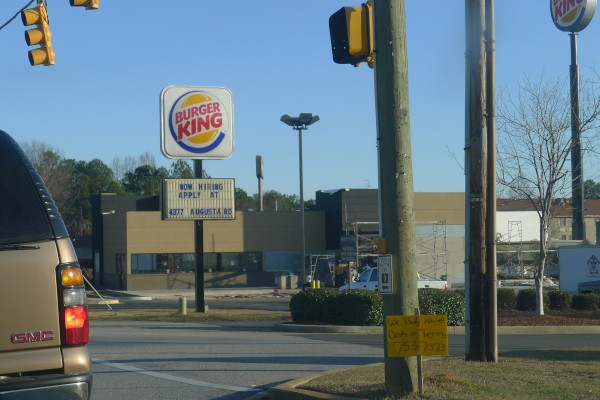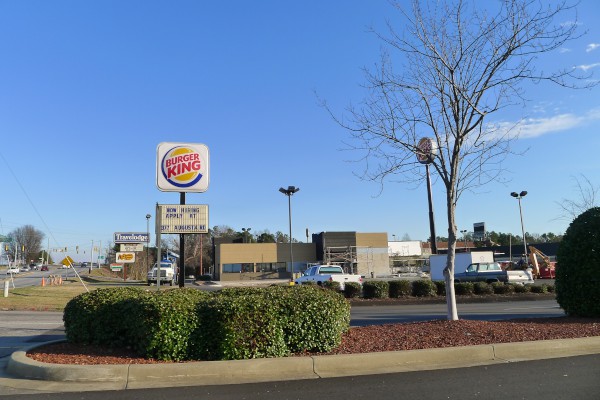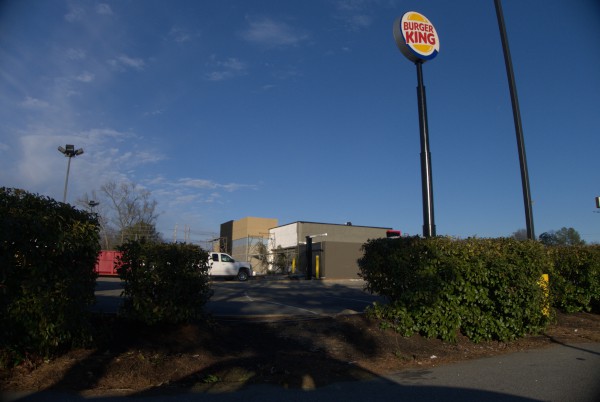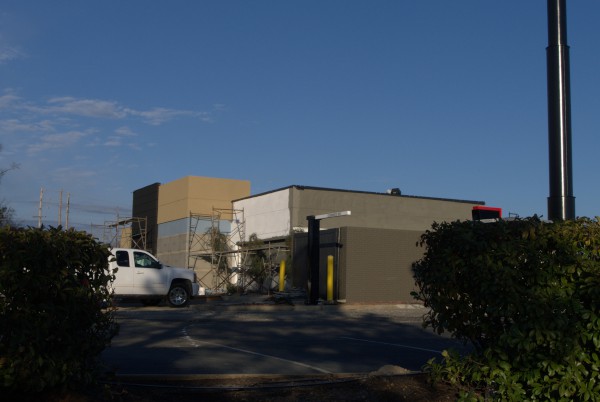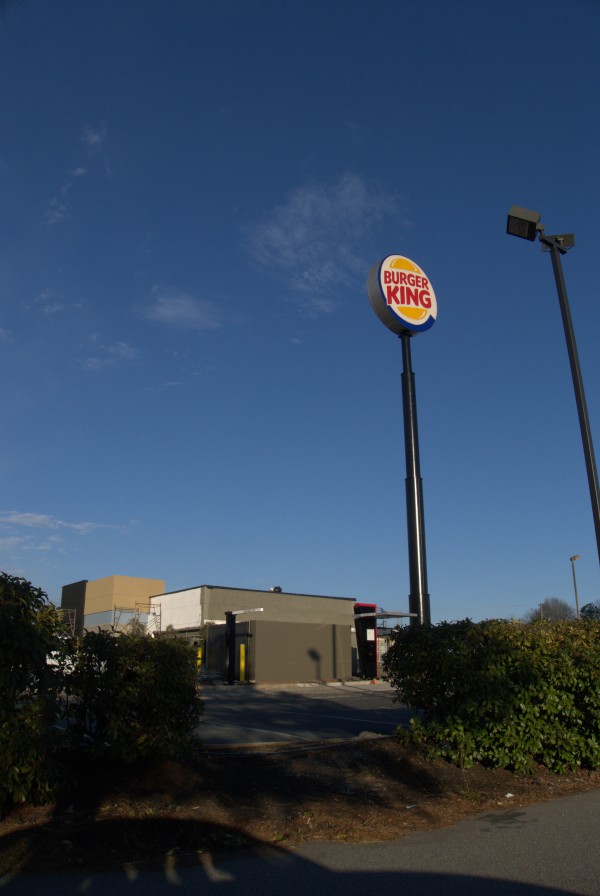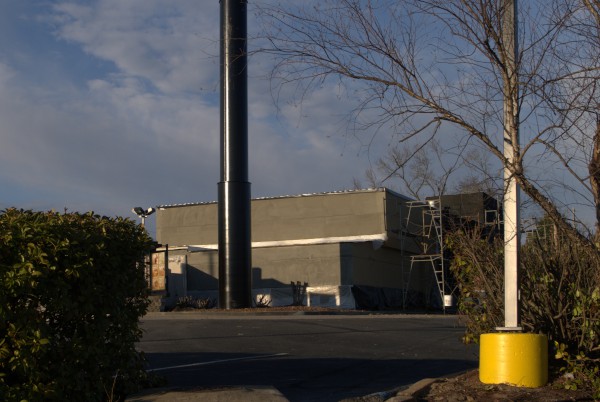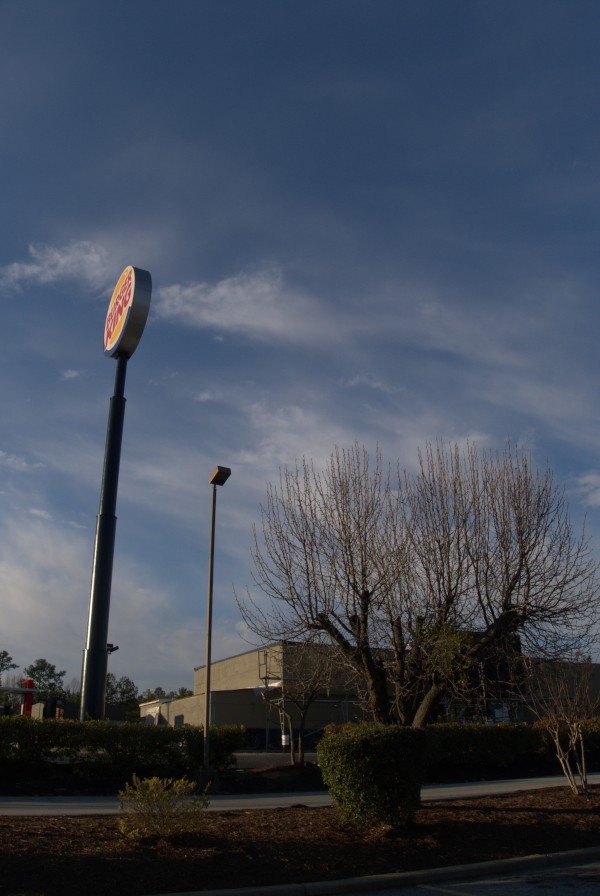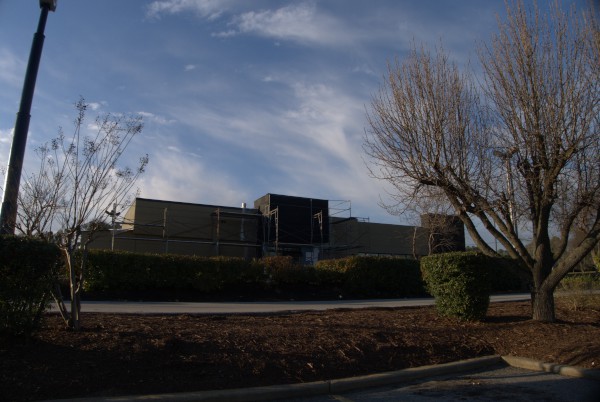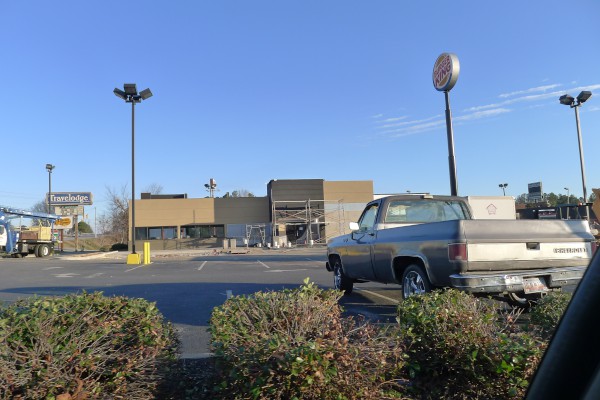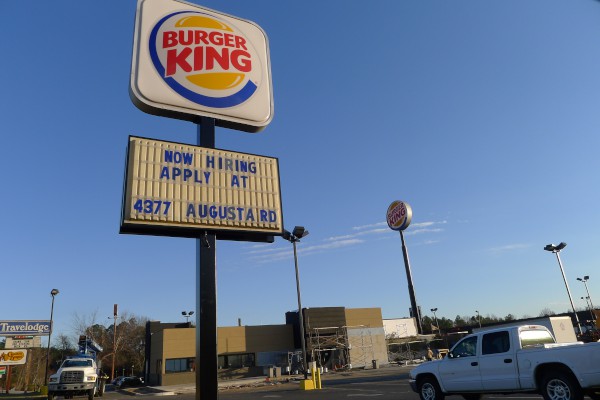 Well, I thought I ought to get these pictures up before they acutally finish the remodeling and have the store open again!
Anyway, this is another Columbia area Burger King being upfitted, and the operation is fairly well along by now. This store is at the the intersection of Bush River Road with I-20, and sits next to Cracker Barrel and not far from Hamrick's. As you can see from the main sign, hiring for the reopening has already commenced.
(Noted by many folks, but I think the initial Hat Tip goes to commenter Homer)
Posted at 12:44 am in Uncategorized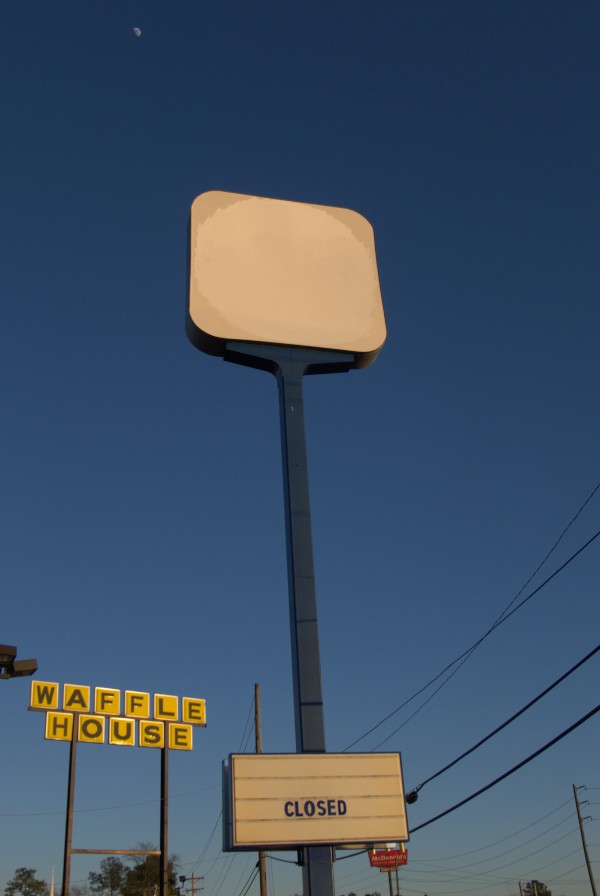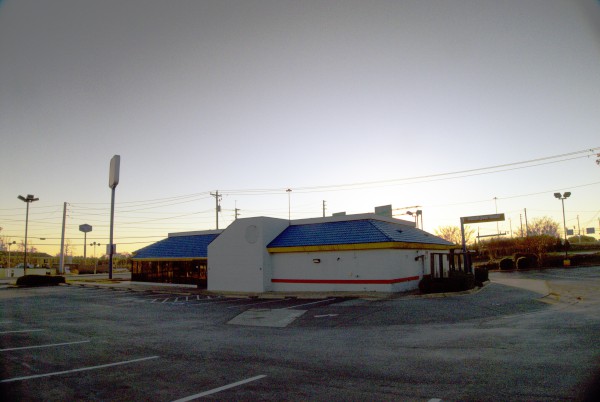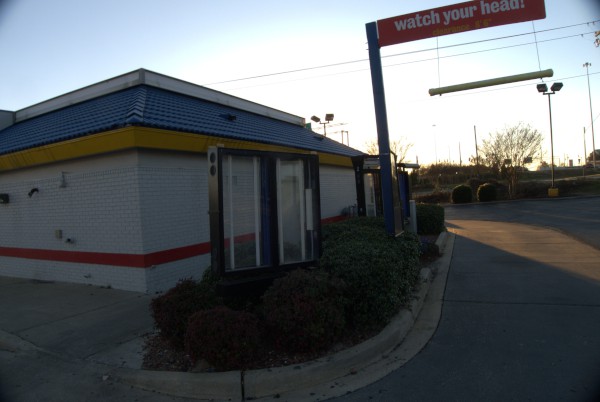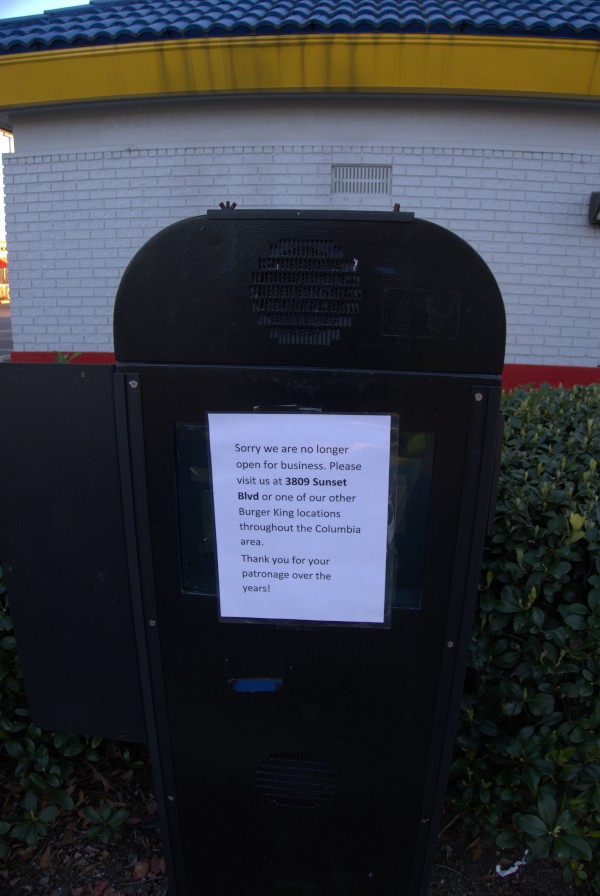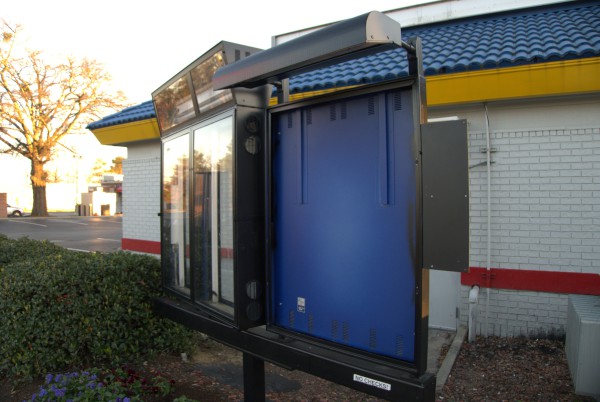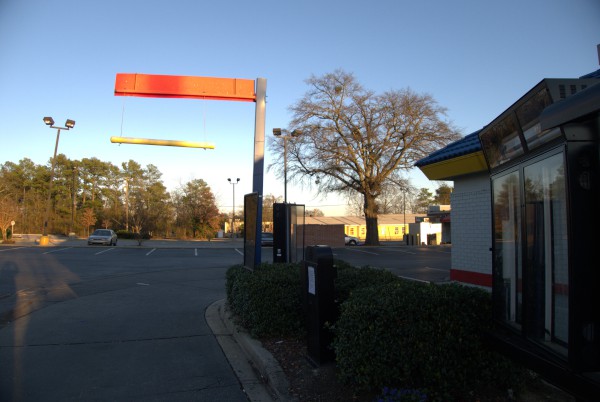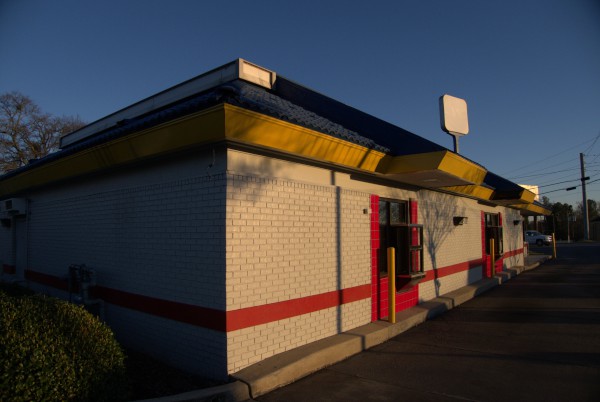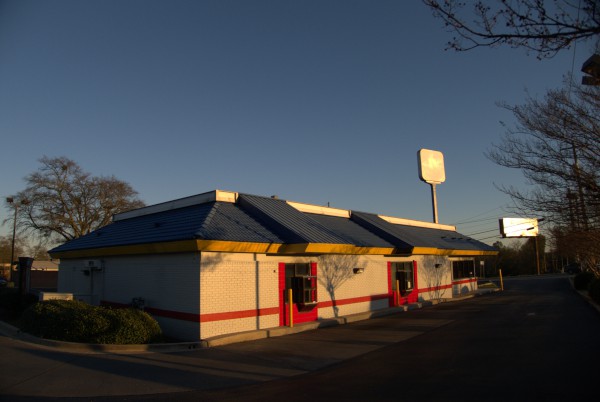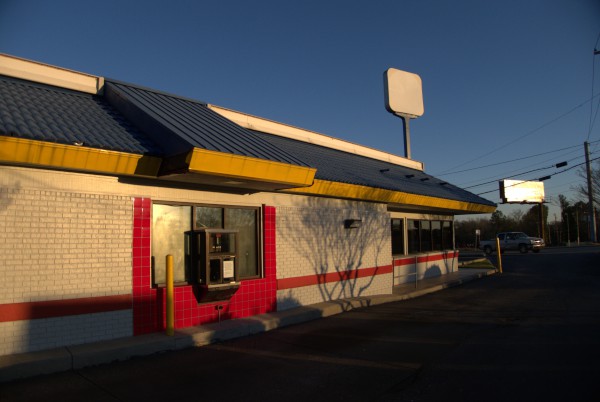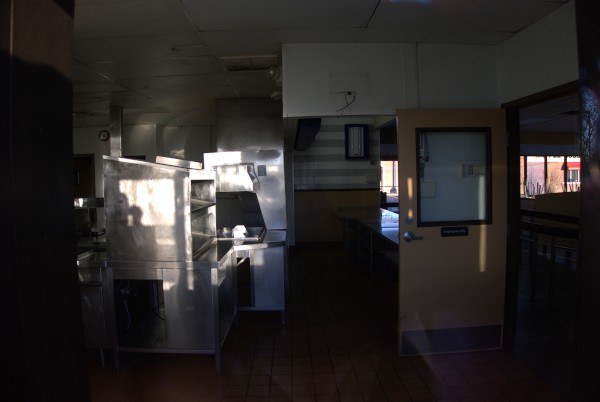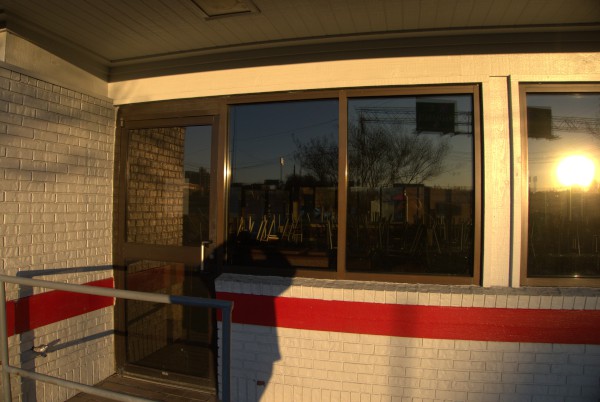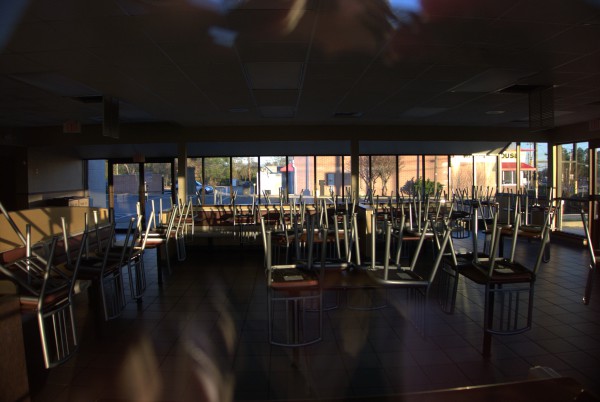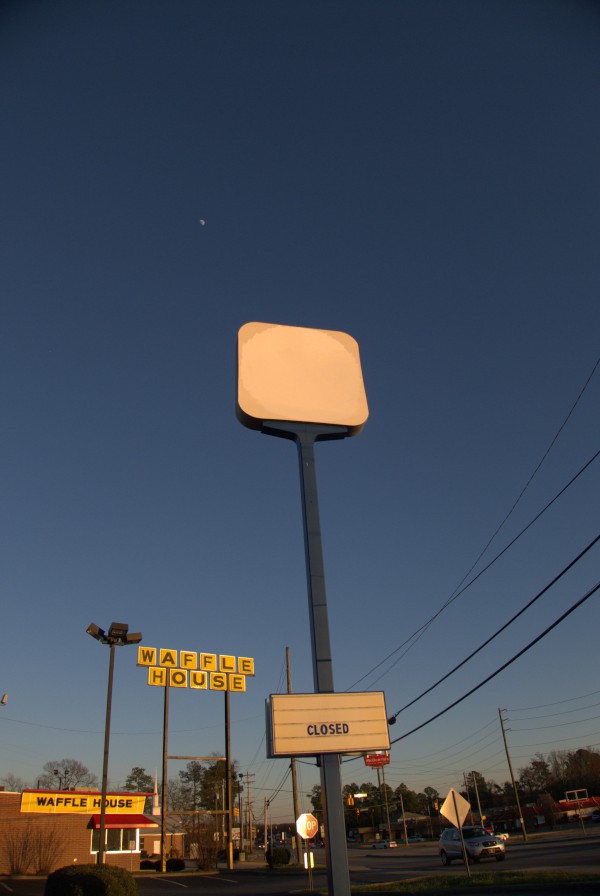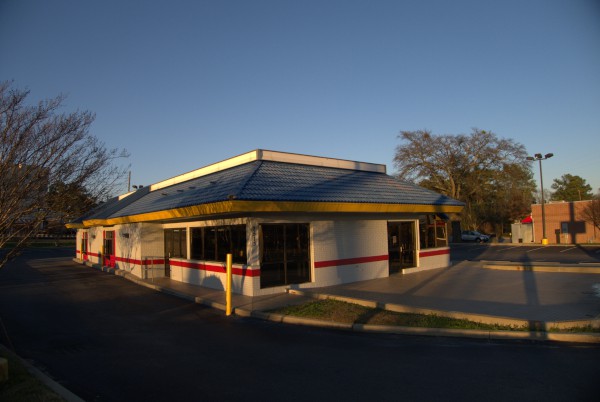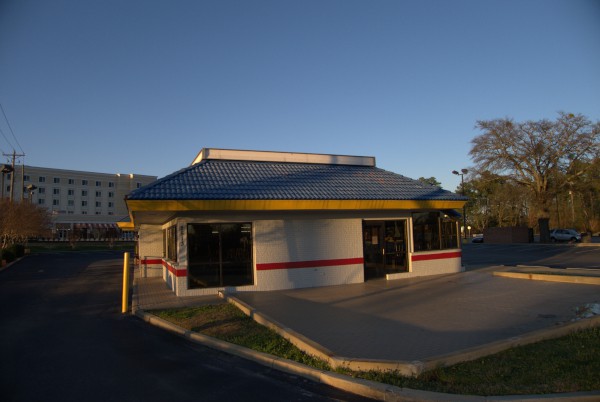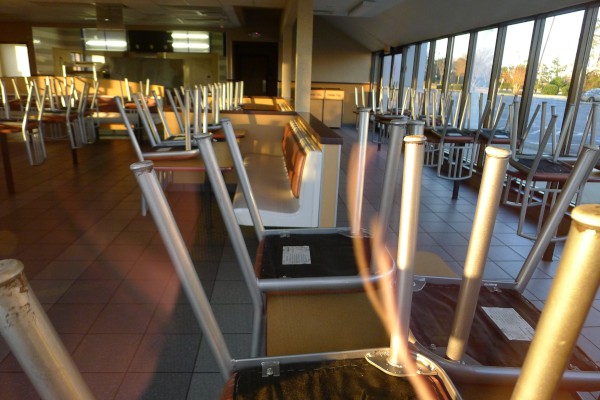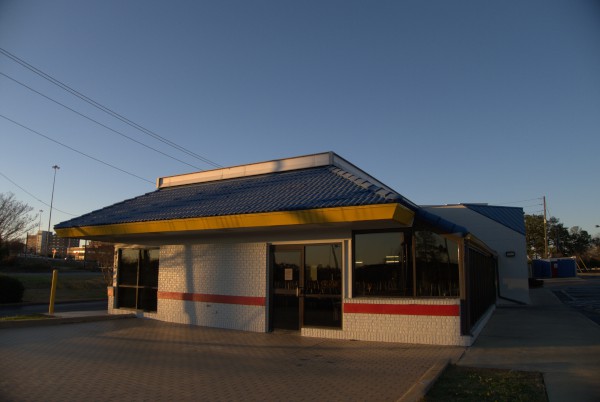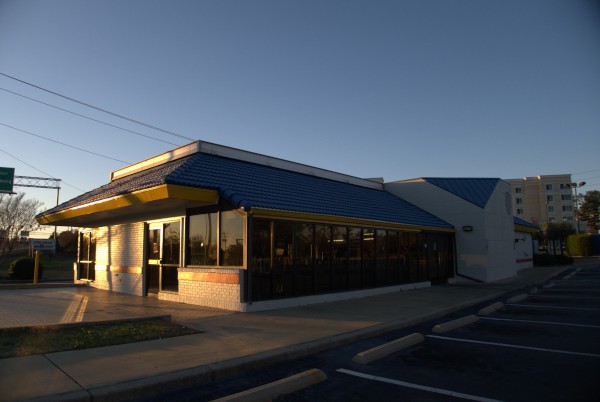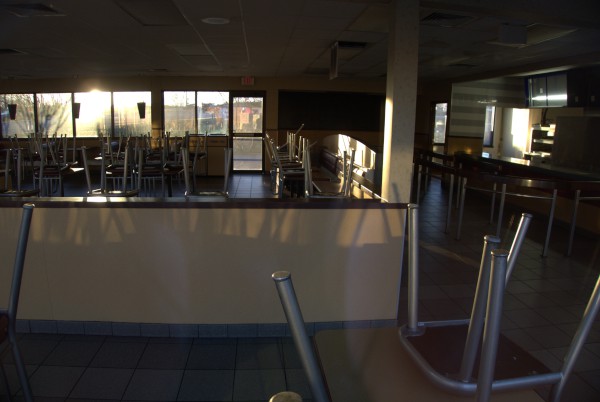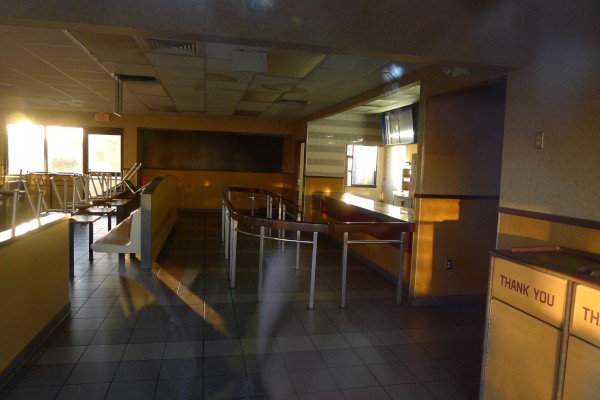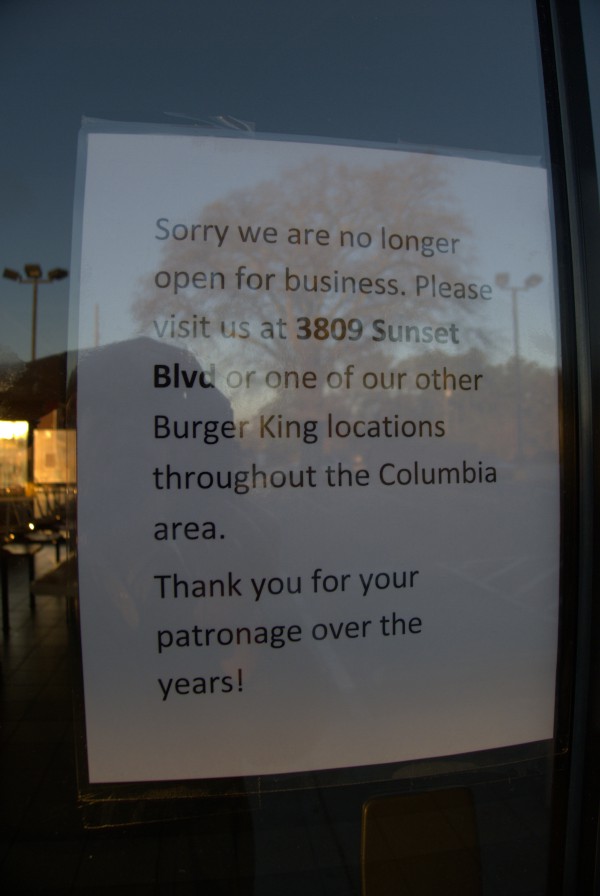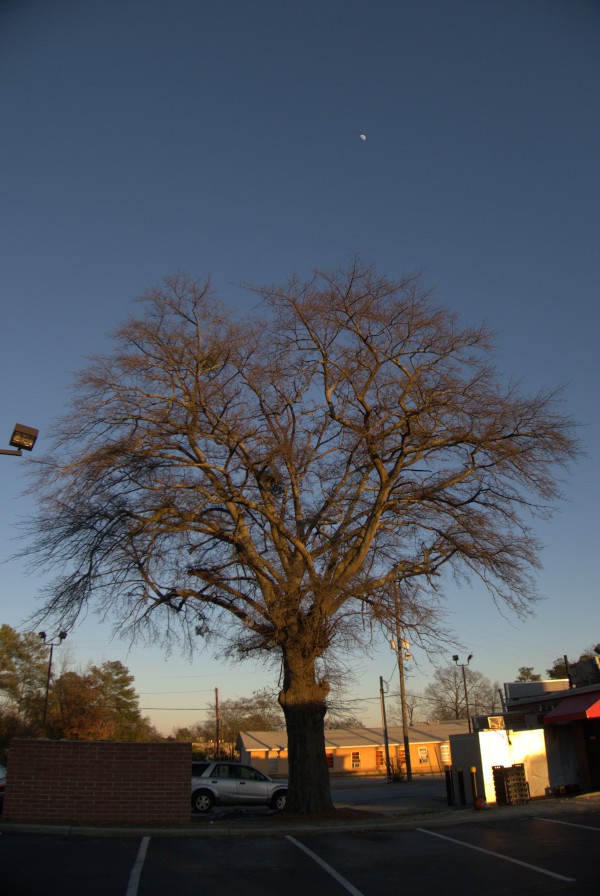 While I agree in theory that flame cooking burgers the way Burger King (and now Cookout) does is superior to griddle-frying them, for some reason that has never actually translated into my liking BK, or at least hasn't since I was in middle school or so. Perhaps I should give them another try as its been probably twenty years or so since I've had a burger there. At any rate, that won't be an option at this store on Sunset Boulevard by the Waffle House and I-26. Unlike the many remodeling BKs in Columbia, this one seems gone for good.
(Hat tip to commenter William)
Posted at 12:49 am in Uncategorized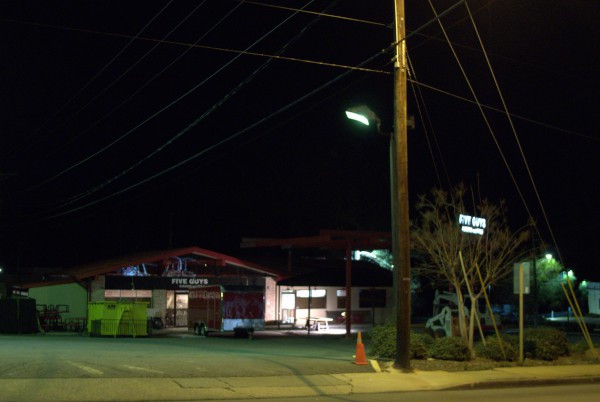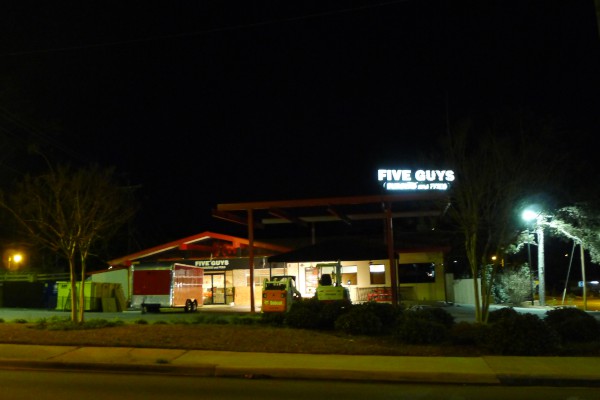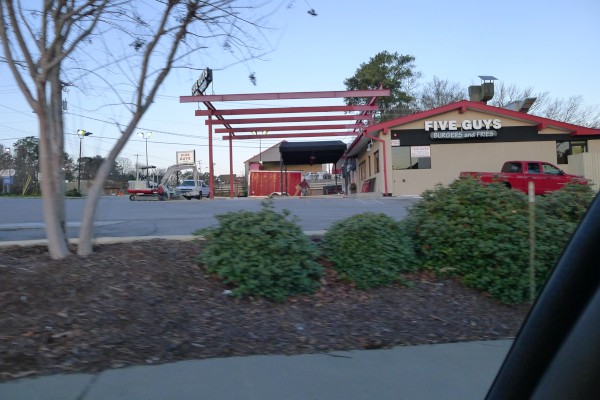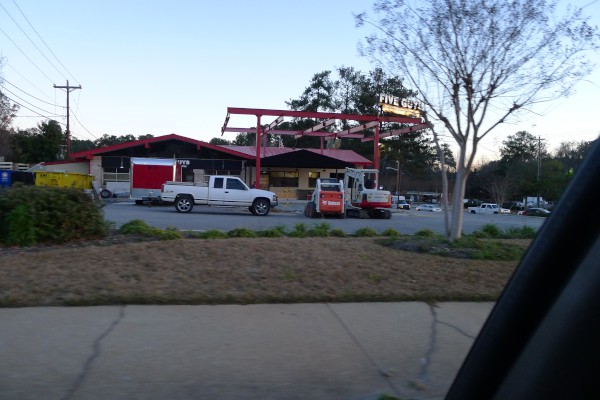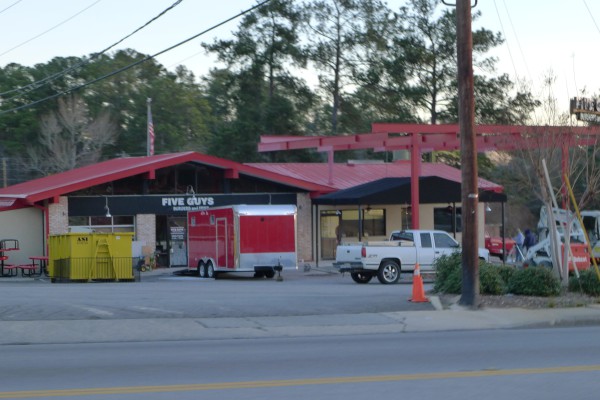 I noticed yesterday that Five Guys on Forest Drive in the old Forest Lake Exxon building was closed. I figured maybe they were buffing the floor or fixing some sort of plumbing issue, but they remained closed on Monday and from what I can see (which isn't too much as I couldn't get a close look) there is major work going on in there. The website doesn't offer any additional information other than "closed today", but the fact that it's still listed leaves me to believe they will be back.
It will be interesting to see what they are doing, as the building was completely refitted just a few years ago.
UPDATE 23 January 2013: Added some daylight pictures, though still not very good ones.
UPDATE 31 Jan 2013; Work is complete and the place is open again.