Archive for the 'Columbia Avenue' tag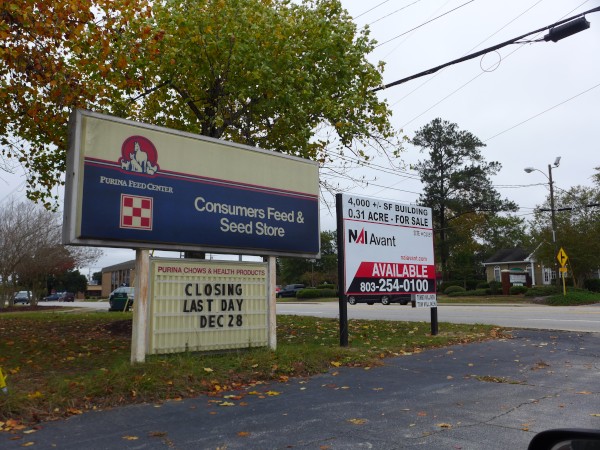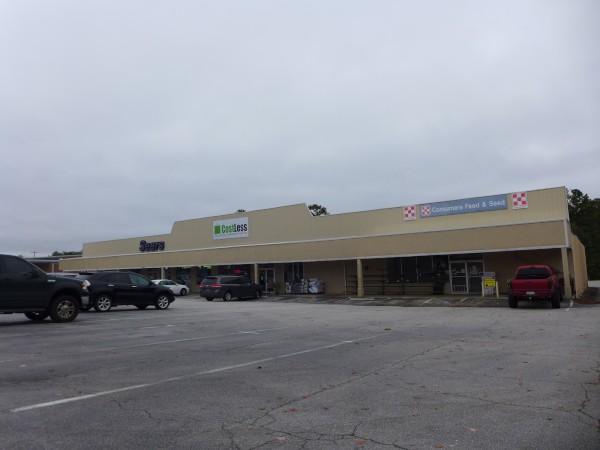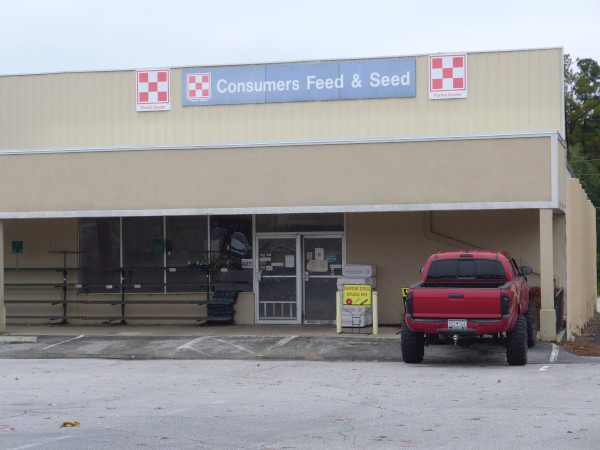 It's been a awful week or so for taking pictures, but at least it wasn't actively pouring this afternoon.
Consumers Feed & Seed Store in Lexington just announced their upcoming closing after 61 years in business, which is certainly a good run. Looking at the Facebook page, it strikes me as the kind of place my mother used to visit in the 60s for bird seed and gardening necessities. I don't have any inclinations in either direction, but it's sad to watch an era pass as everything goes to Lowes & Home Depot.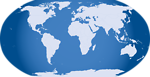 (Hat tip to commenter ED)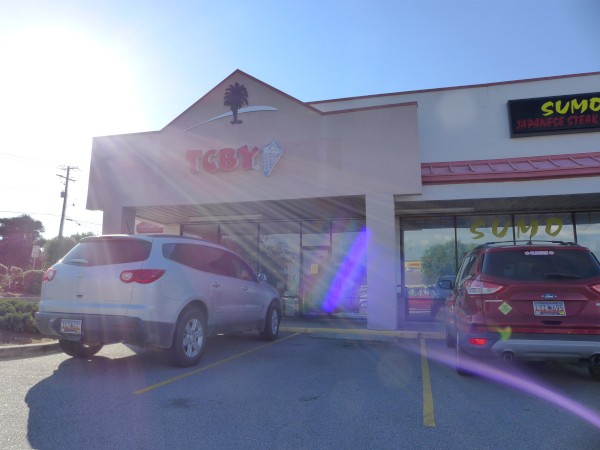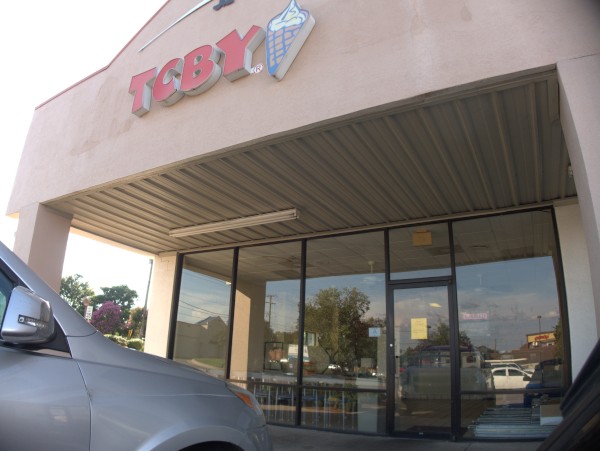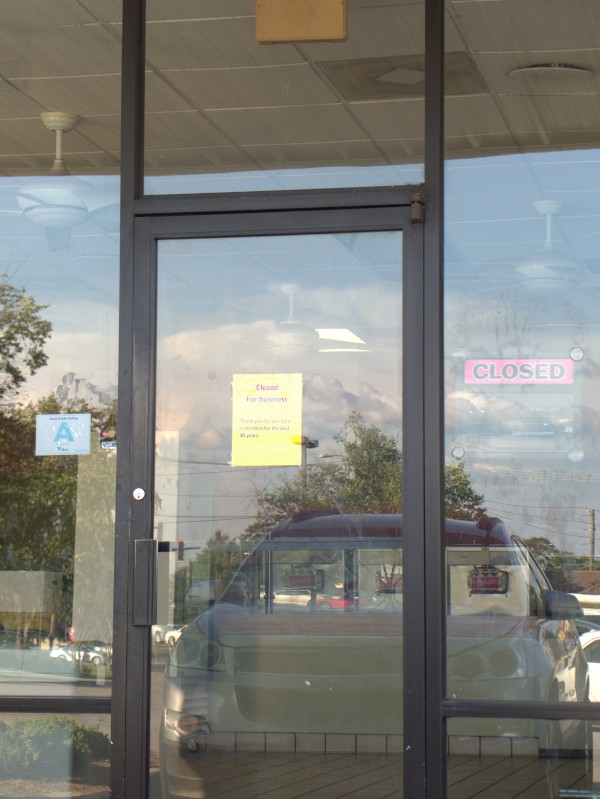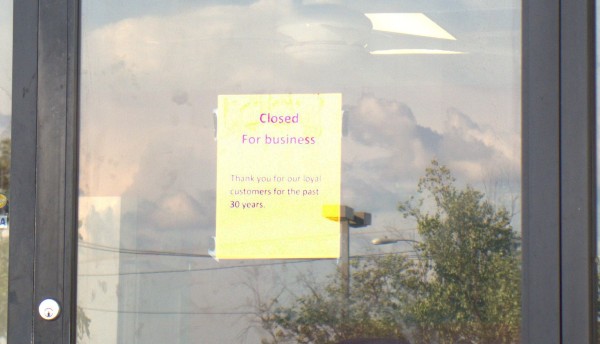 Not very good pictures here as I was shooting against the sun, but it's what I have..
This TCBY was just past the closed Rite Aid at 500 West Main Street. The sign says they were open for thirty years, which is definitely a good run.
In fact, that pushes it almost back into the era when TCBY stood for This Can't Be Yogurt instead of The Country's Best Yogurt, or at least that's the way I remember it. The first froyo places had to combat the notion that yogurt was a sour curdled health-food that people in the Soviet Union ate if they wanted to live to be 130..
(Hat tip to commenter ED)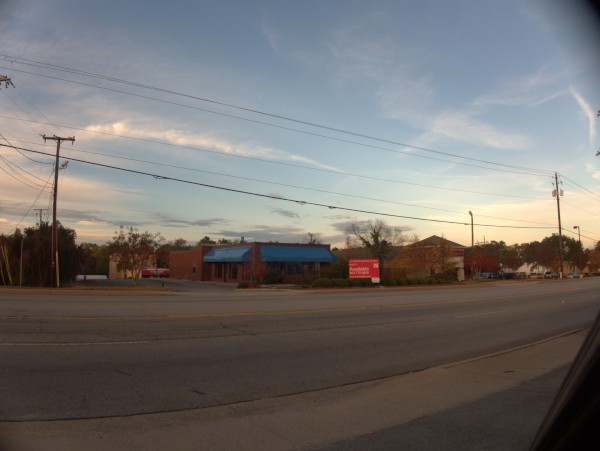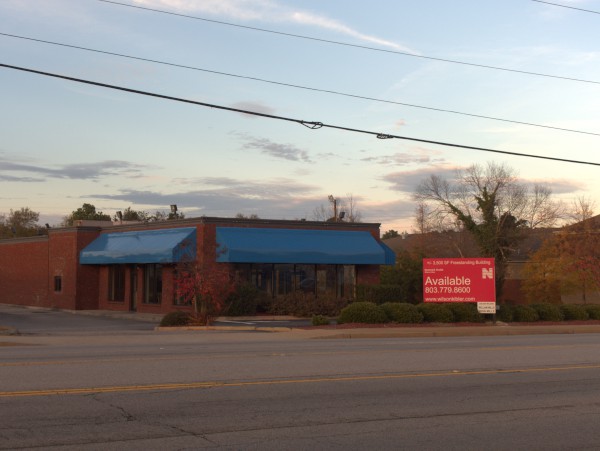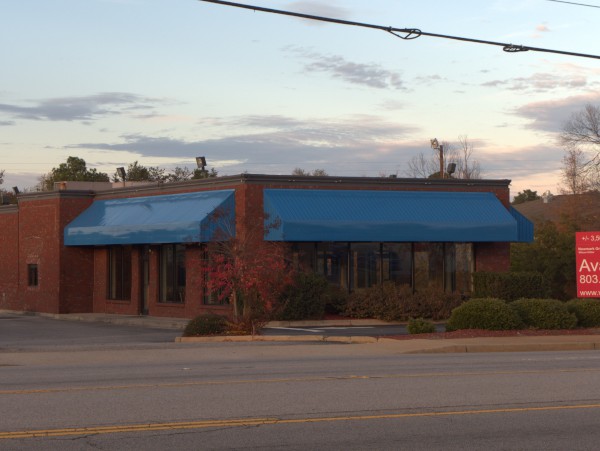 While I'm by no means a Bojangles regular, I do like a sausage biscuit every now and then, and they make a decent one.
Judging from this State story, I think the basic issue here was that while this location did a reasonable business, it was in an older building that the chain just did not want to fool with anymore. Although commenter James R noted the quick paint job, it does not appear that there is anything as yet slated to go in here as the real estate sign is still up some 3+ months later.
The LoopNet listing has a nice picture of the Bojangles still in operation.
(Hat tip to commenter ED)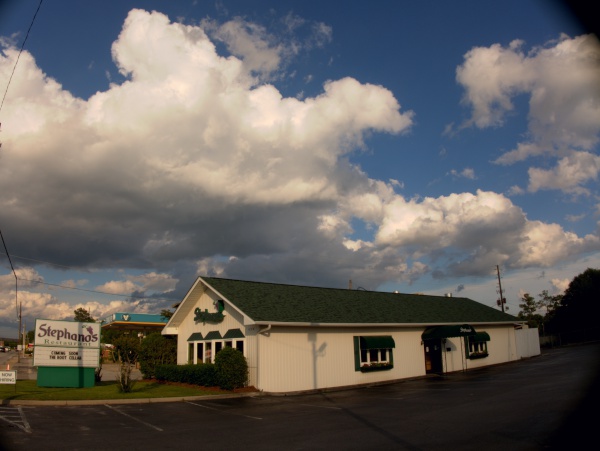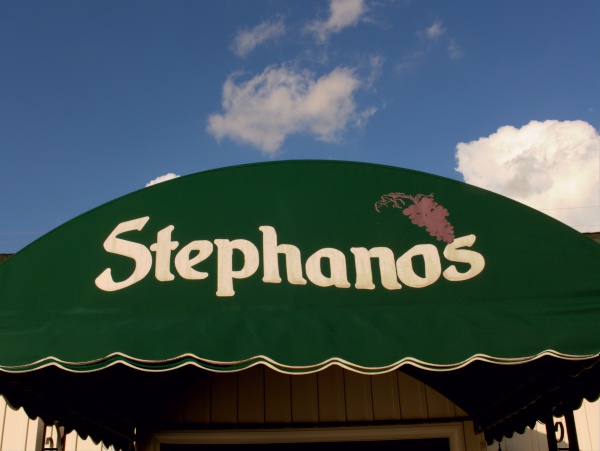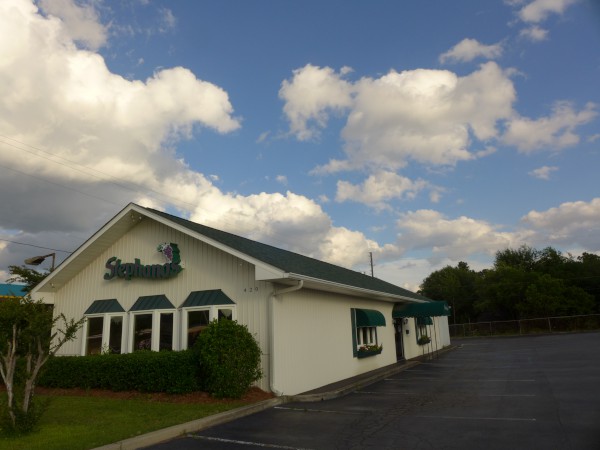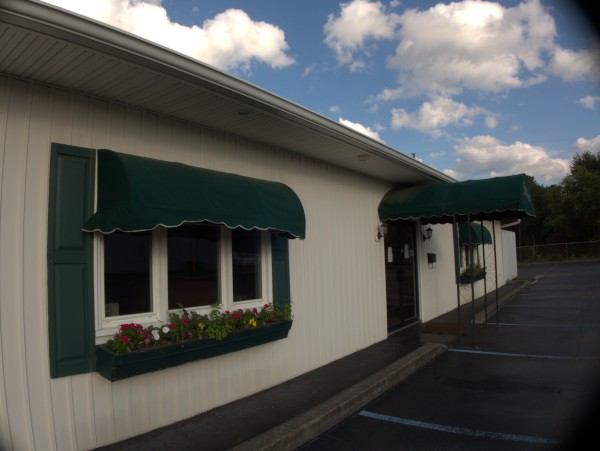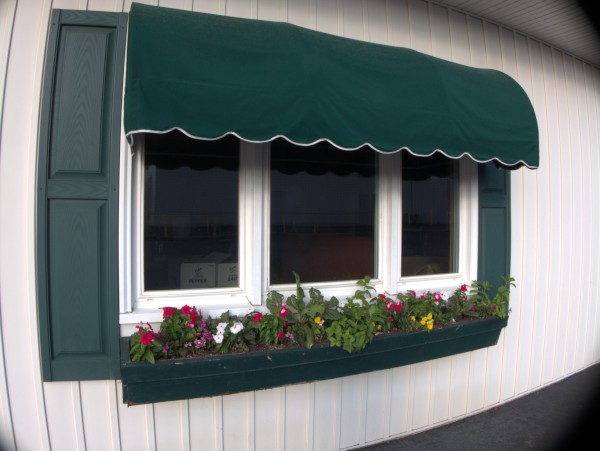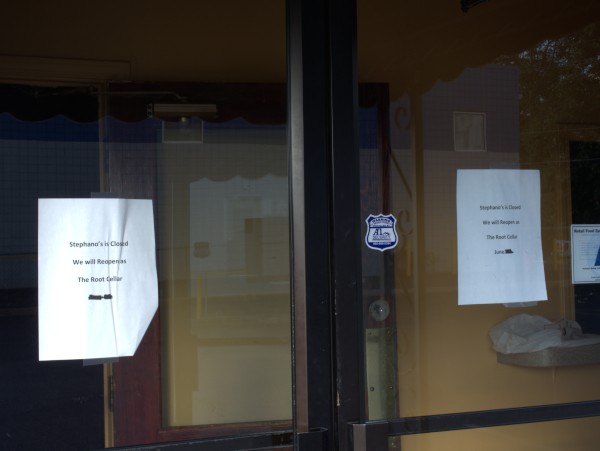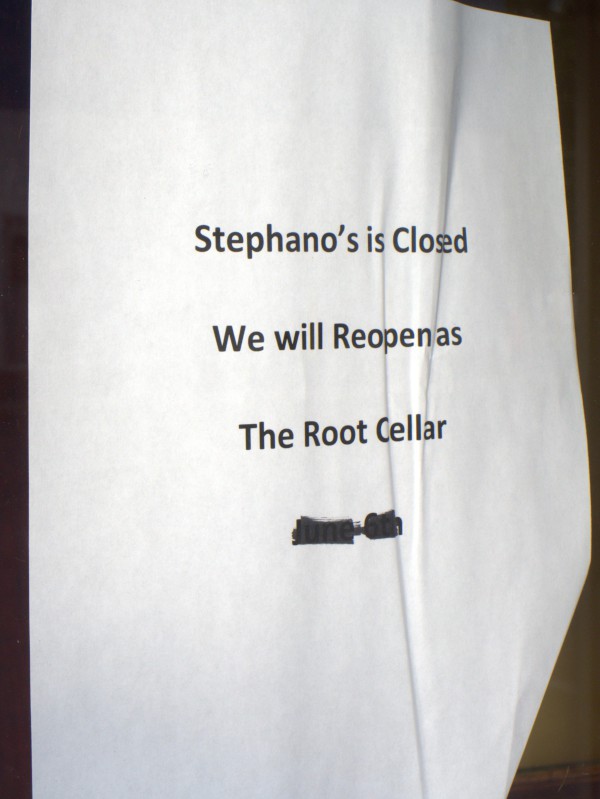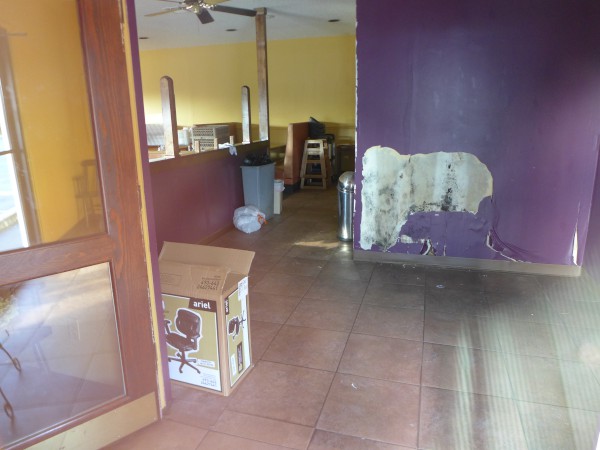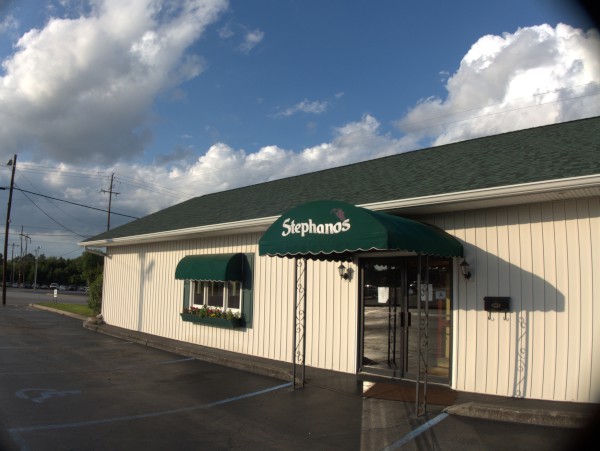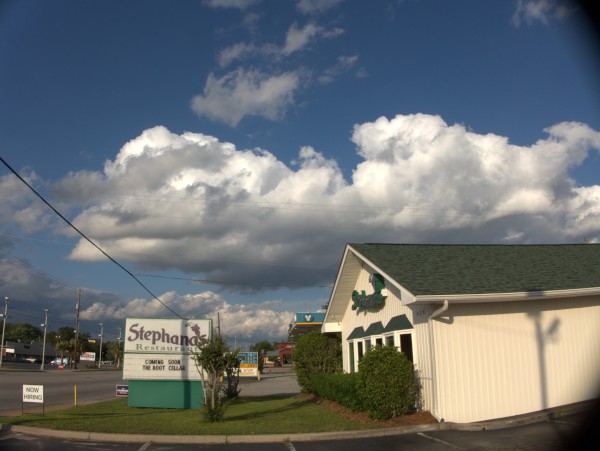 The State has the story of this Lexington closing for Stephano's. The long and short of it is the owners are retiring, and the building will re-open as The Root Cellar, "featur[ing] locally grown meats and produce".
It's still hard for me to believe that a restaurant opened in 1977 has been around almost 40 years -- 1977 seems like just yesterday.
UPDATE 9 June 2016 -- Here is The Free Times on 'The Root Cellar'
UPDATE 11 July 2016 -- The Root Cellar: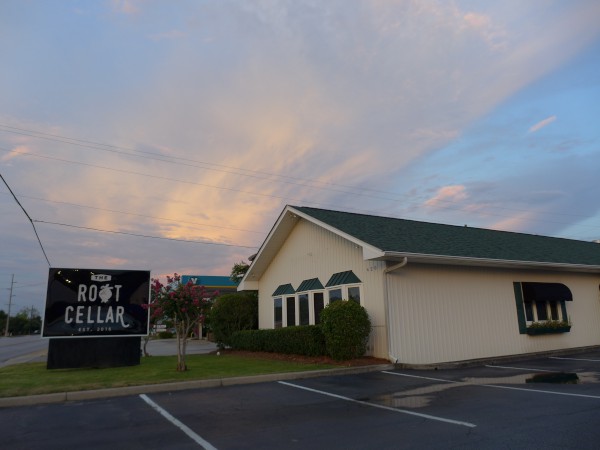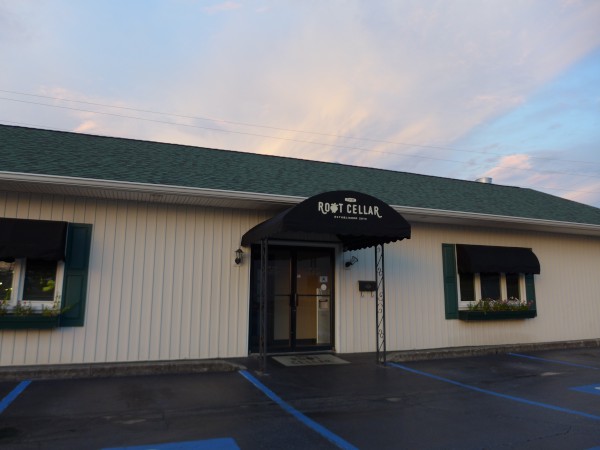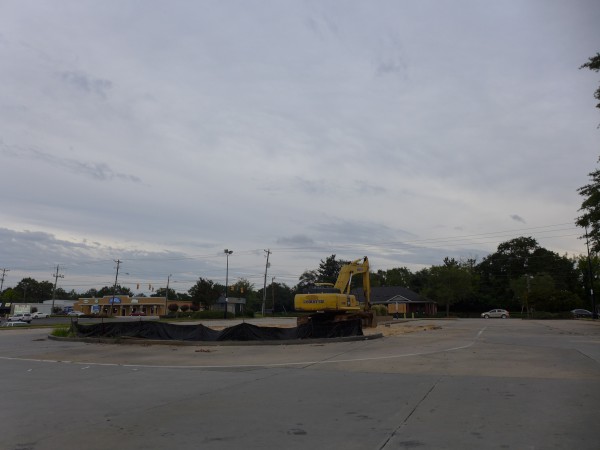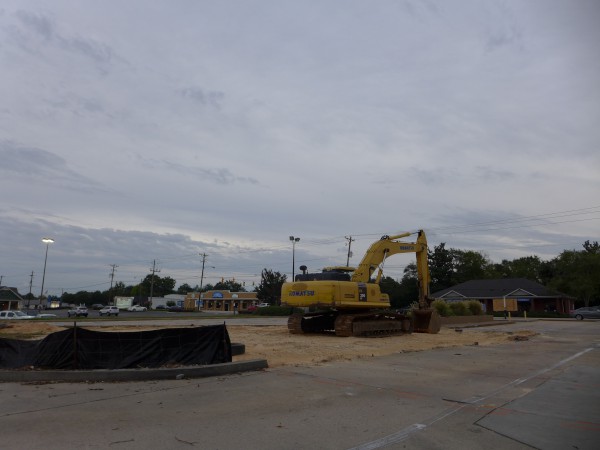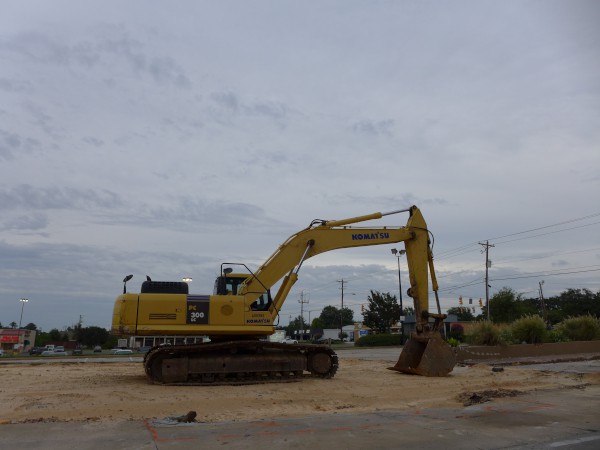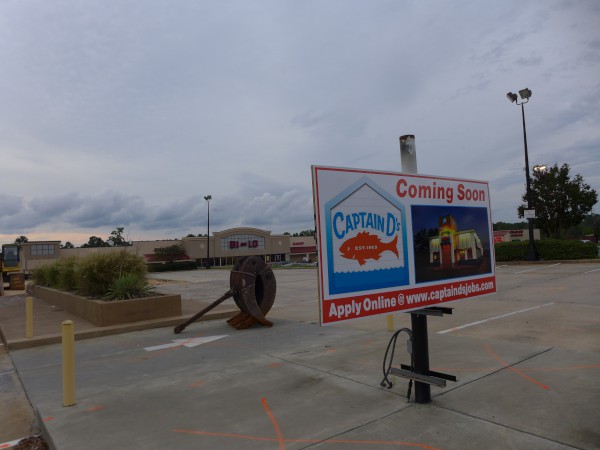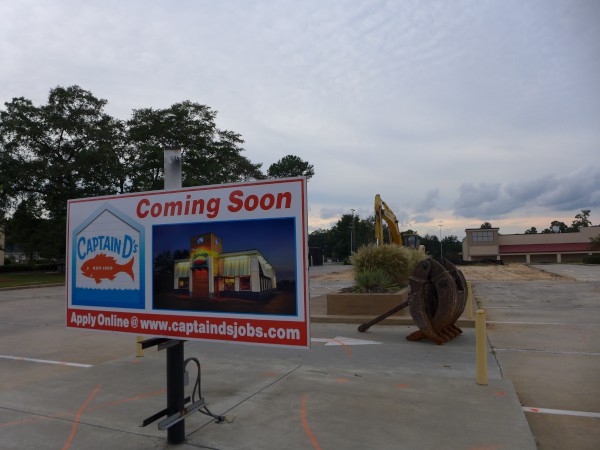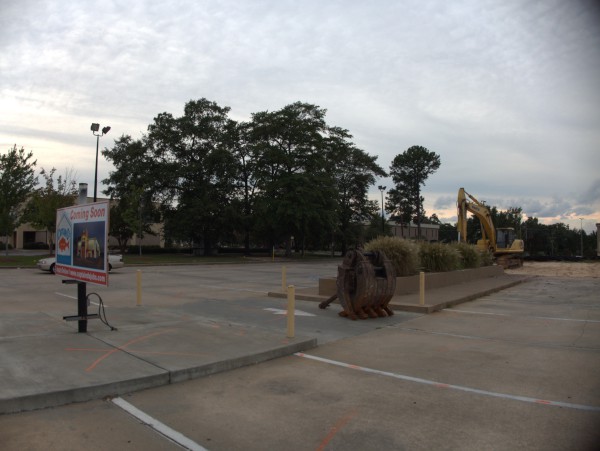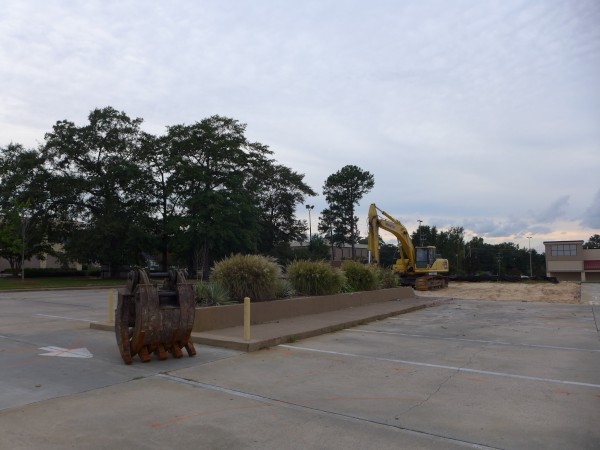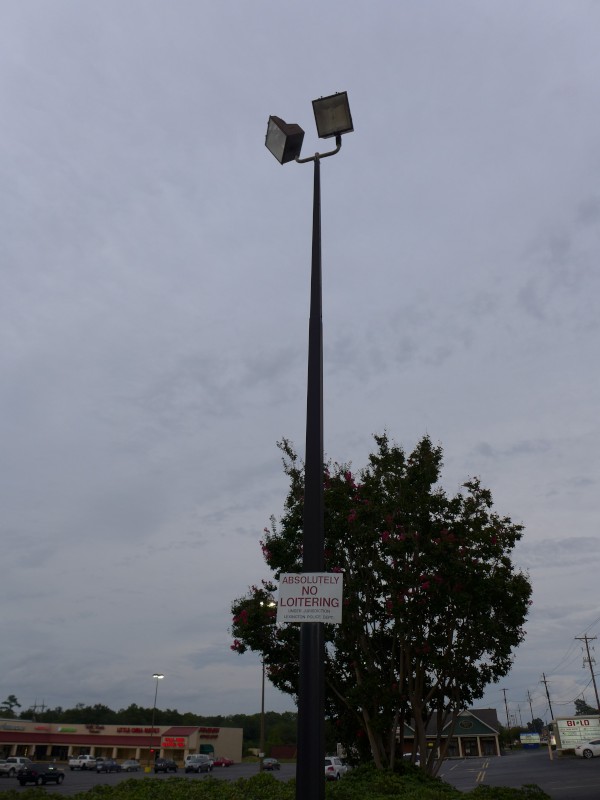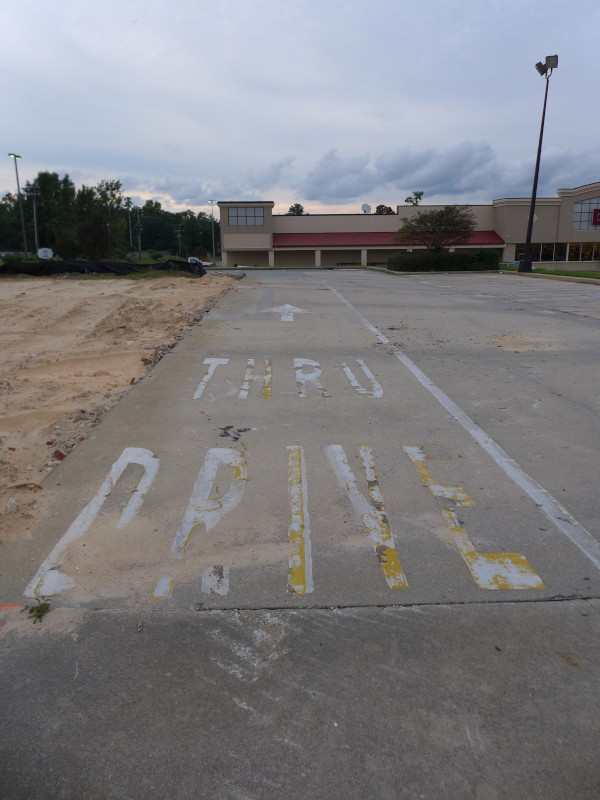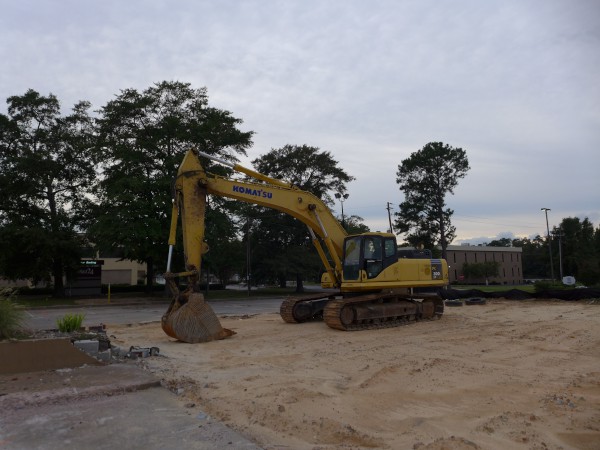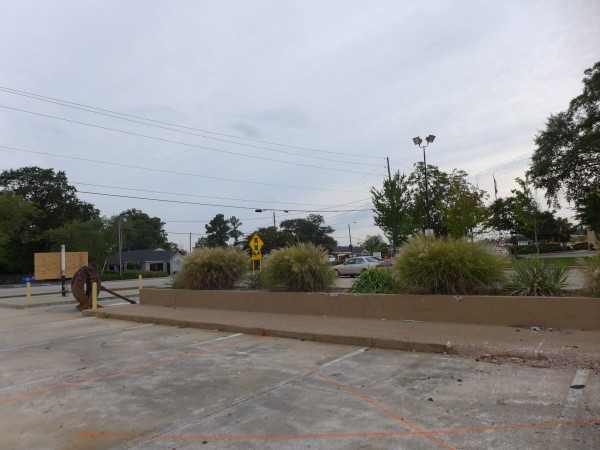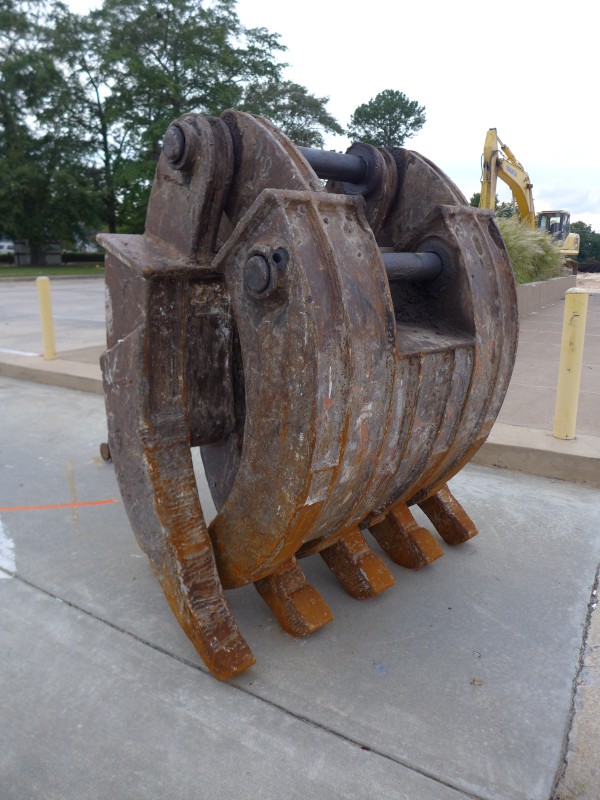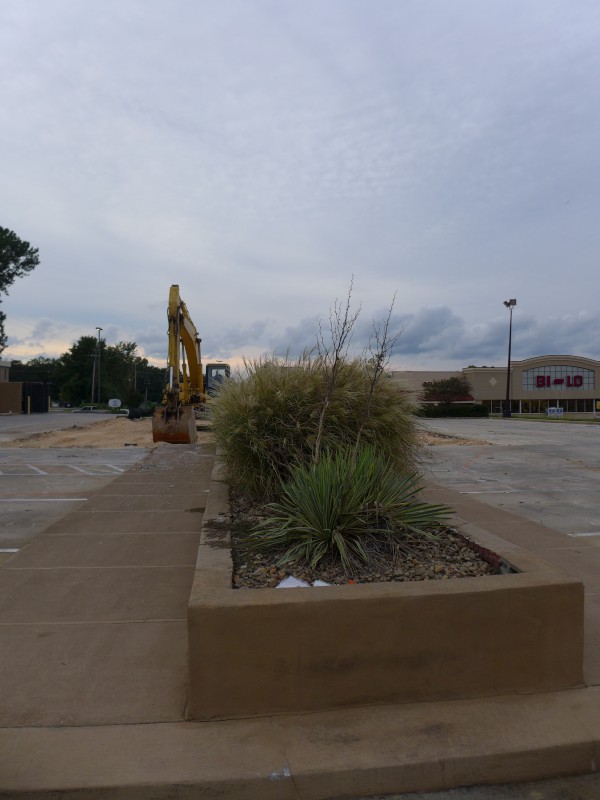 As mentioned by a number of commenters over the last several months (and in this State article), the Hardee's location at 415 Columbia Avenue in Lexington in front of the Bi-Lo has moved to 1105 West Main Street and the former building has been razed.
The razed spot will be rebuilt as a Captain D's. The new Hardee's site is the former location of Clamp's BP Station.
UPDATE 11 December 2015 -- The construction of the Captain D's on this spot has started: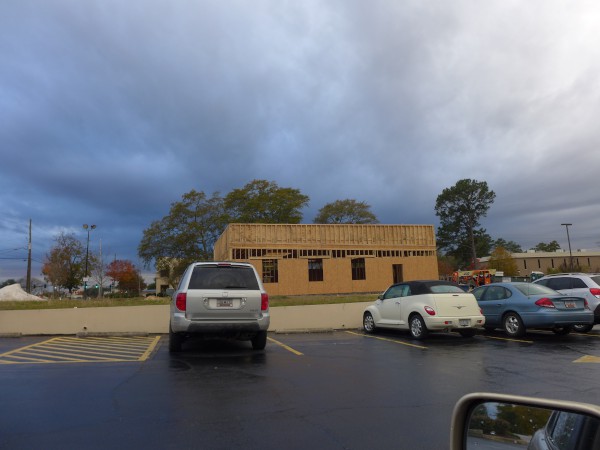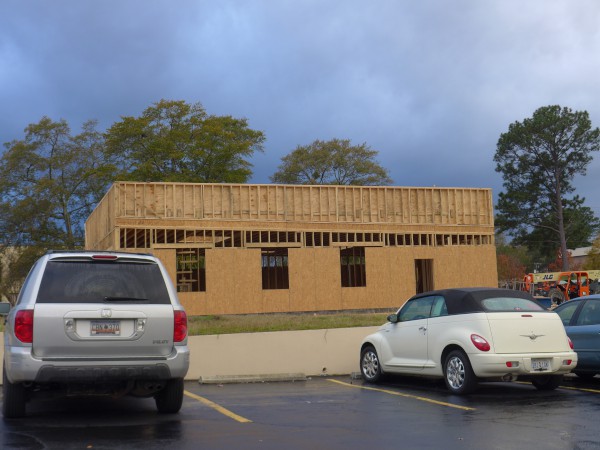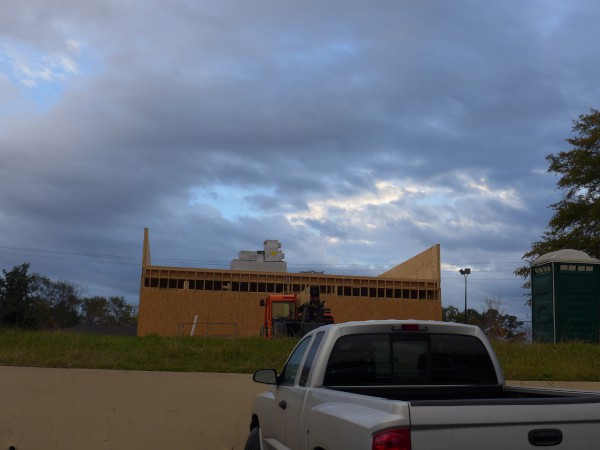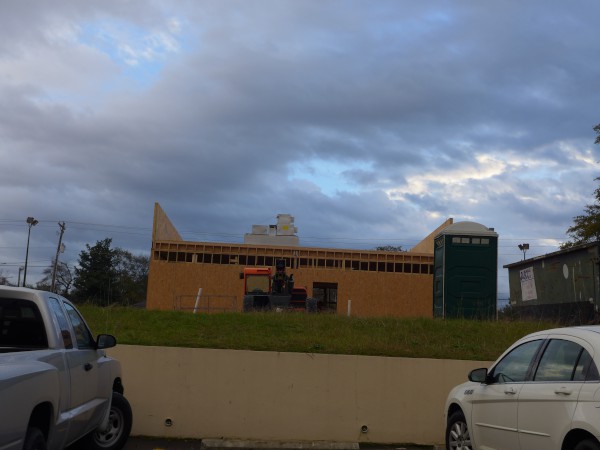 UPDATE 8 June 2016 -- Here is the new location for this Hardee's: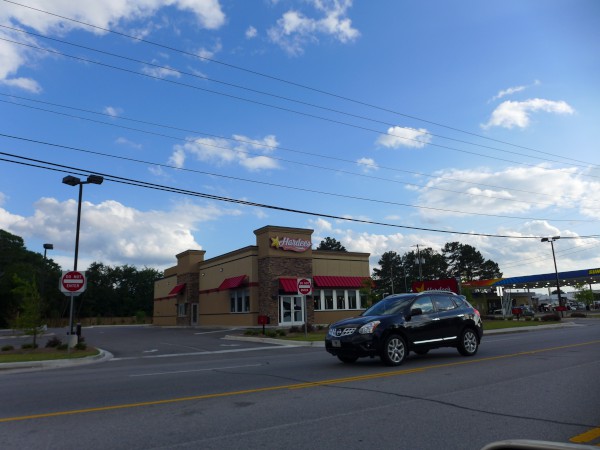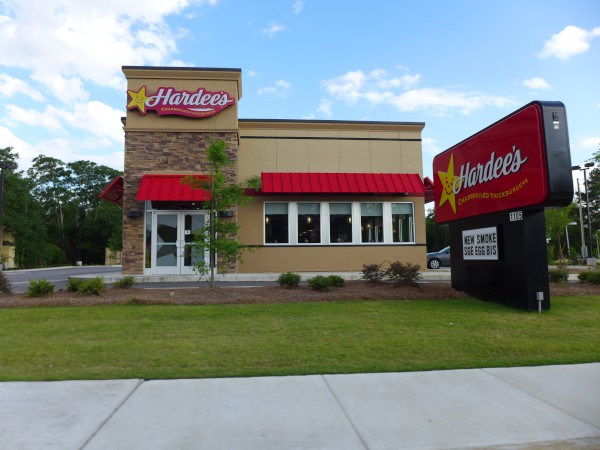 Posted at 2:28 am in Uncategorized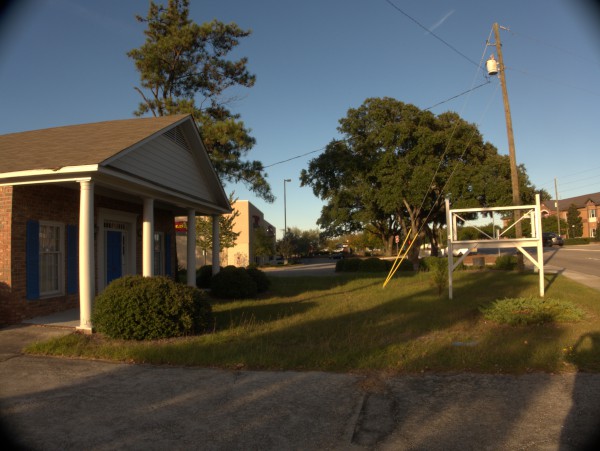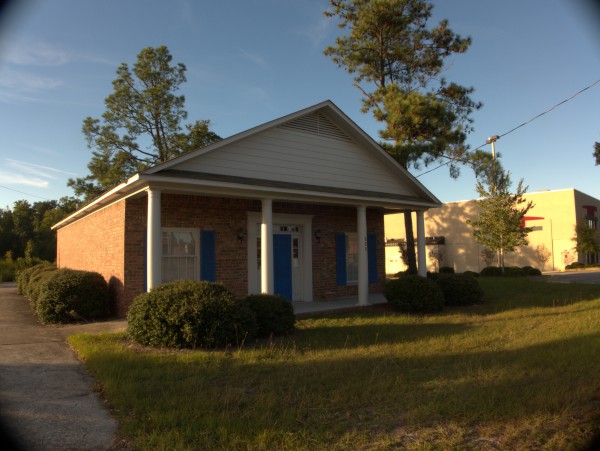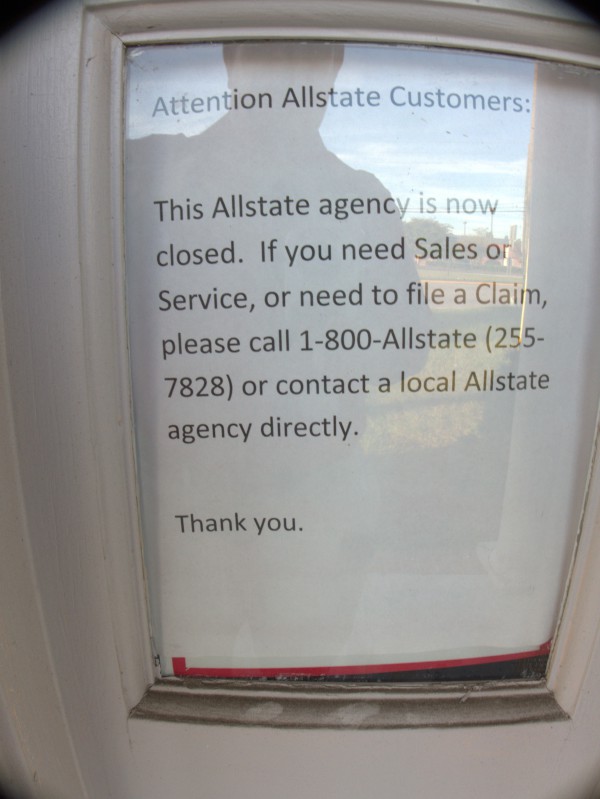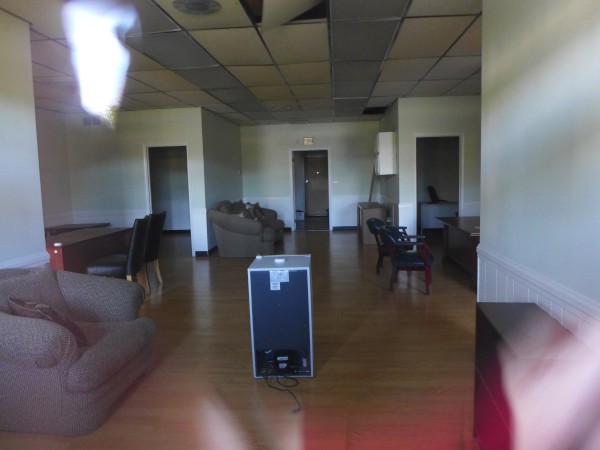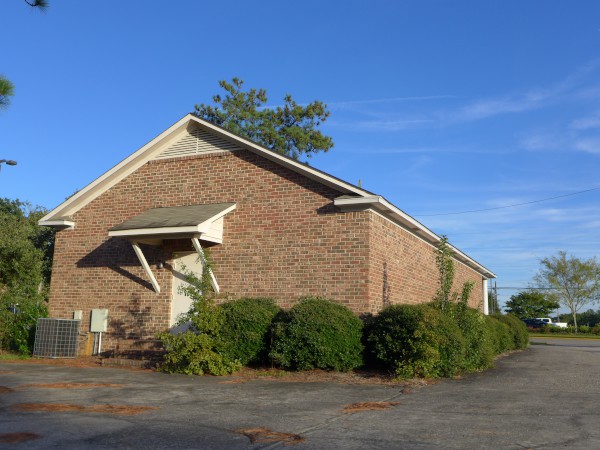 Here's a nice little brick building in Lexington at the point where US-378 transitions from North Lake Drive to Columbia Avenue. That transition and interchange makes this site a bit iffy to get in and out of, but at least on a Sunday it wasn't too bad.
I like the blue shutters, which give it a nice Greek touch.
UPDATE 23 October 2014 -- Added interior shot.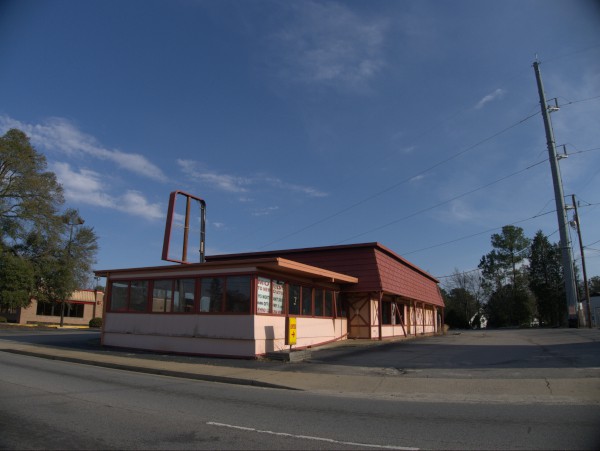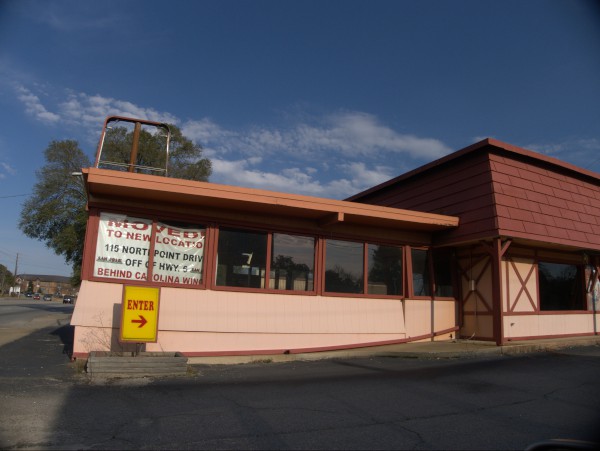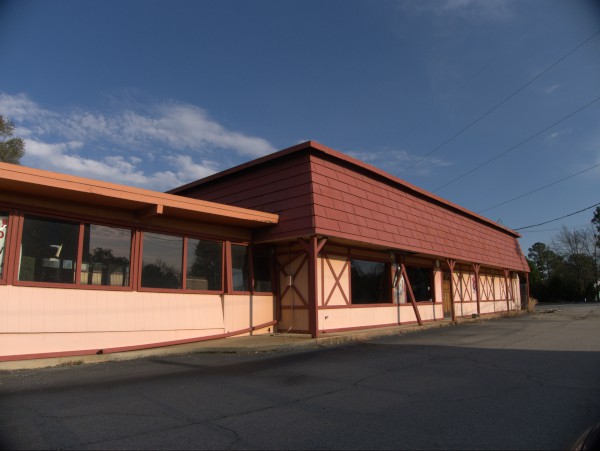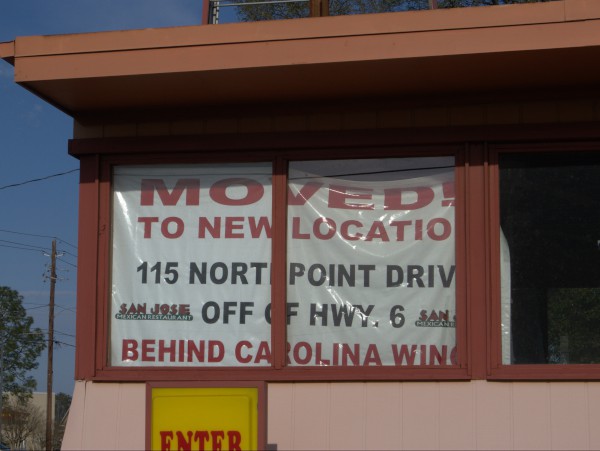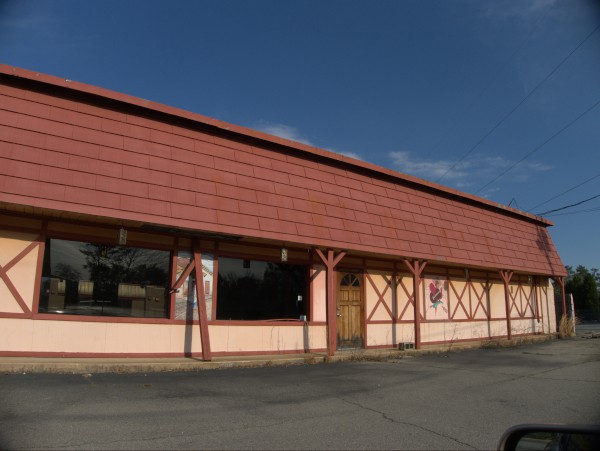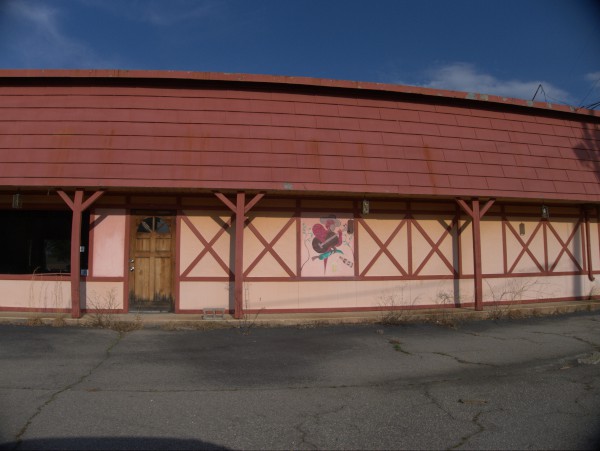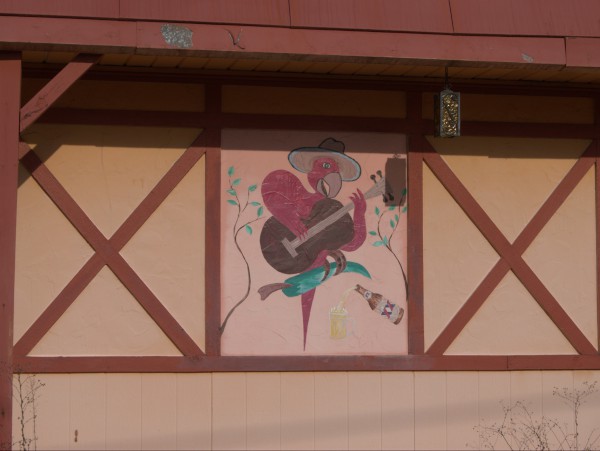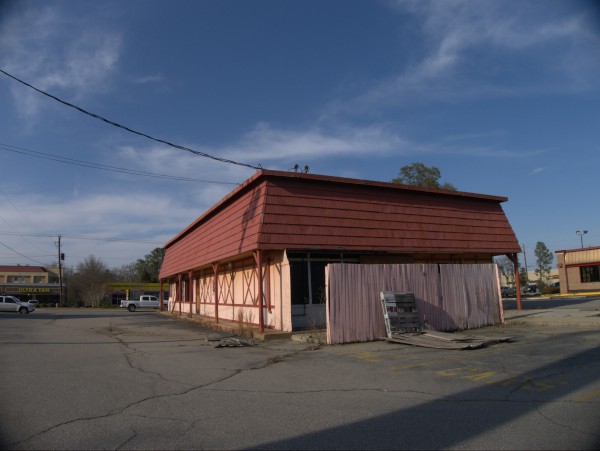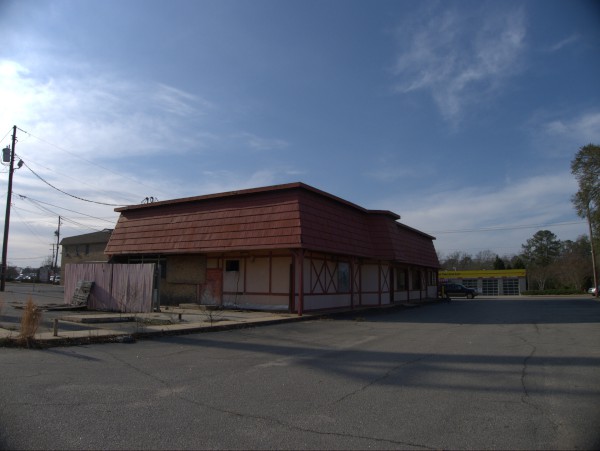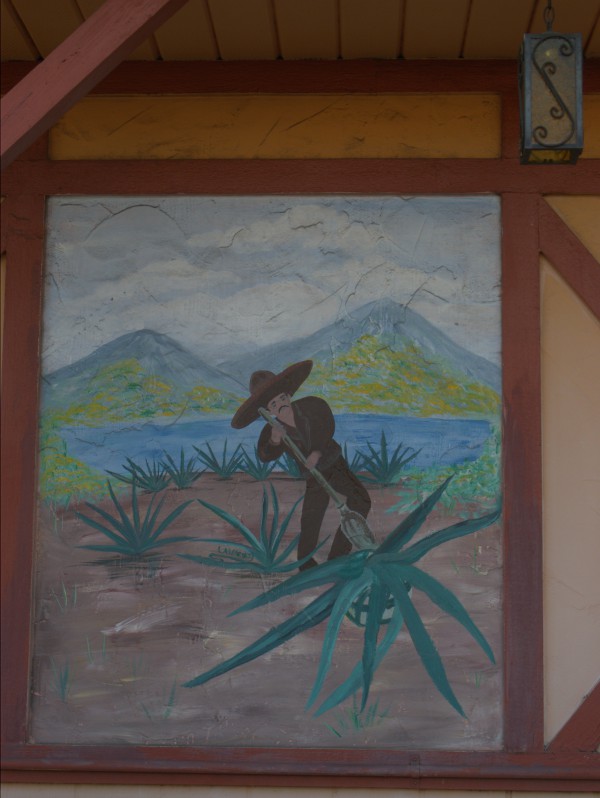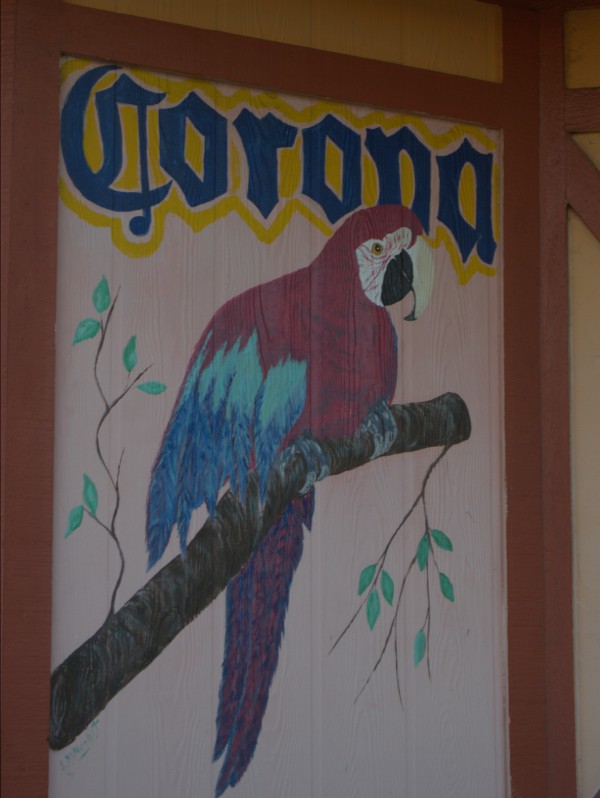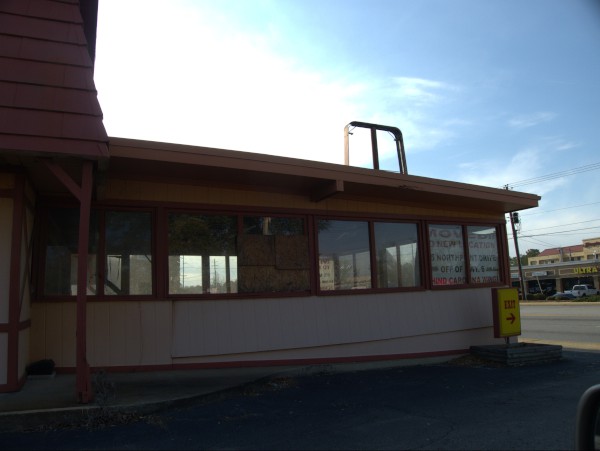 Here's an interesting little restaurant building in Lexington. It was last a San Jose until that operation relocated to 115 North Point Drive, but the building obviously predates that. It has a familiar look, but I can't quite place it. I would say the front extension was not part of the original building.
The building looks a bit forlorn now, but the murals are a nice touch.
UPDATE 22 April 2013: Added Taco Cid to the post title based on the comments and the 1985 phonebook.
UPDATE 29 NOvember 2017 -- as mentioned elsewhere by commenter ED, this building has now been razed: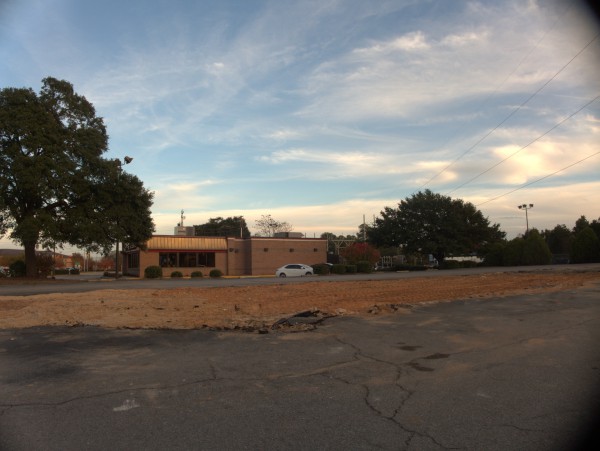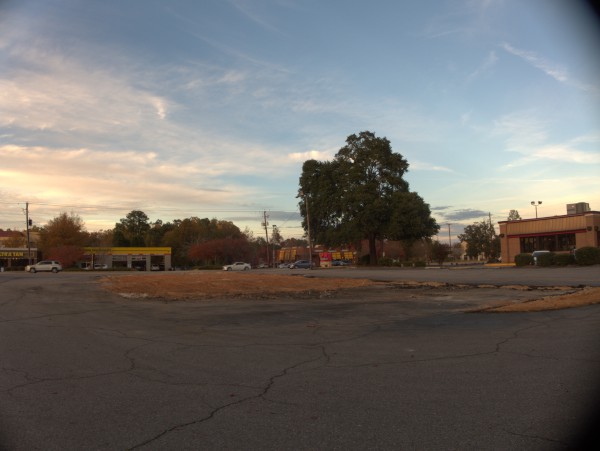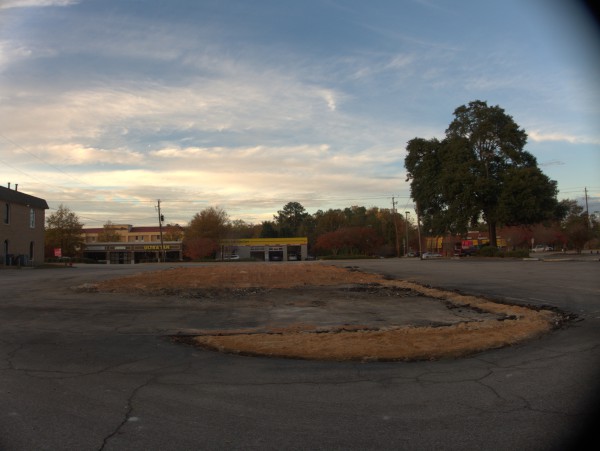 Posted at 12:10 am in Uncategorized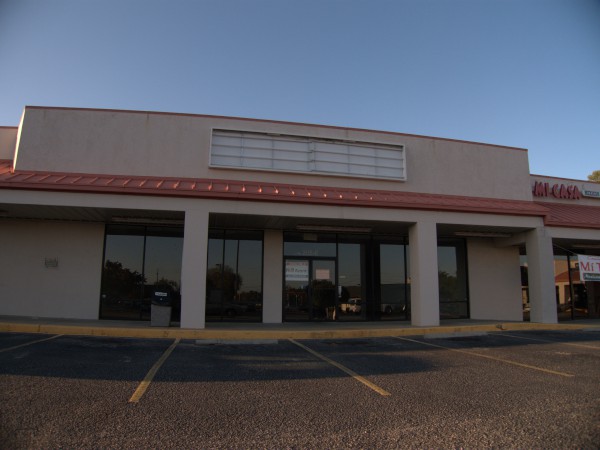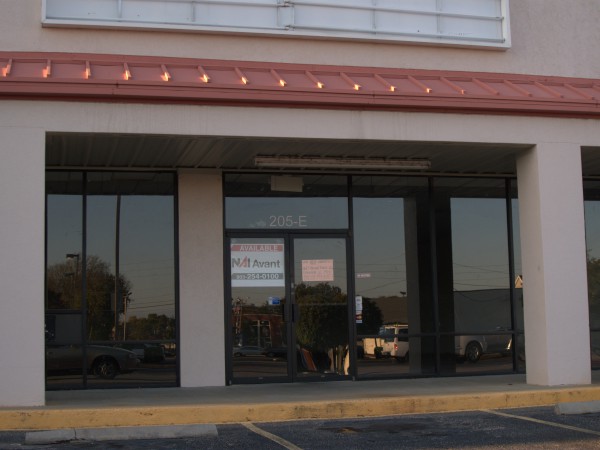 The Lexington location of Educational Wonderland was on Columbia Avenue right next to Mi Pueblito / Mi Casa. The way the storefront looks almost makes me think it was a theater at one time, but I don't see anything resembling a ticket-window. This location is still listed in the new (March 2012) phonebook, so I'm assuming that it closed in 2011 (sometime before November, when these pictures were taken).
Educational Wonderland seems to be a school supply operation that caters mainly to the homeschool market and is now headquartered at Boozer Shopping Center. According to this old index to their site, in addition to the Lexington location, they also had a Dentsville location at 2400 Decker Boulevard, the site of the original WXRY radio station.
Posted at 2:06 am in Uncategorized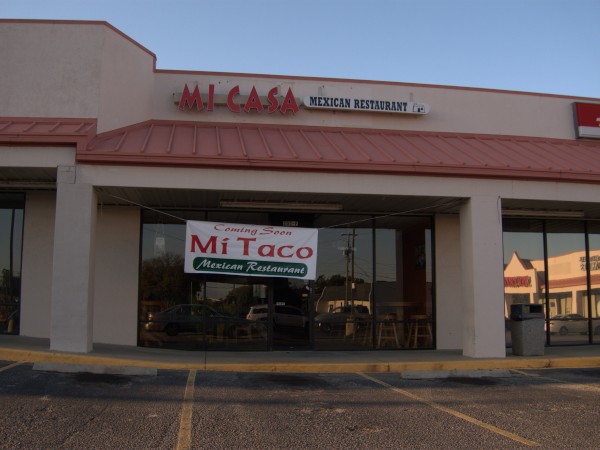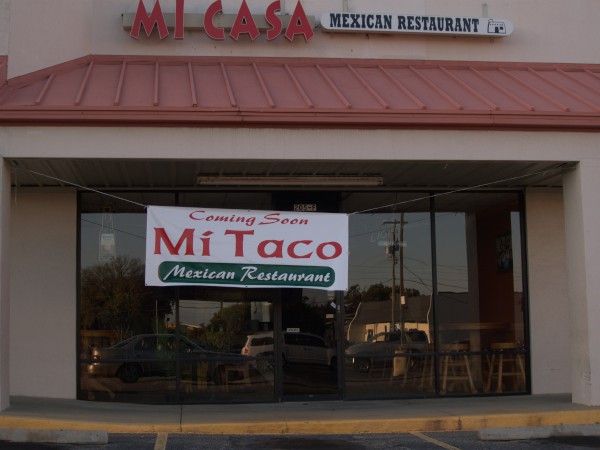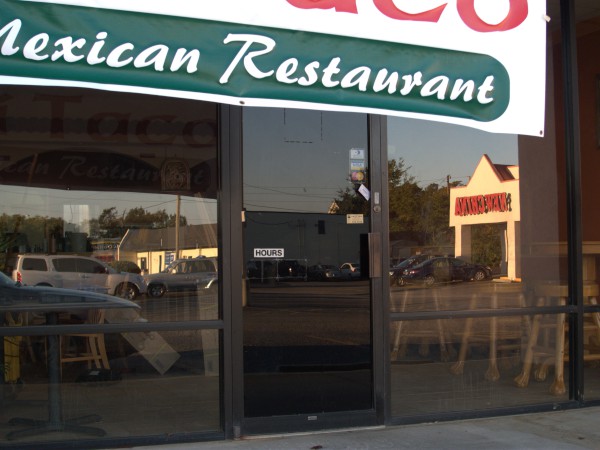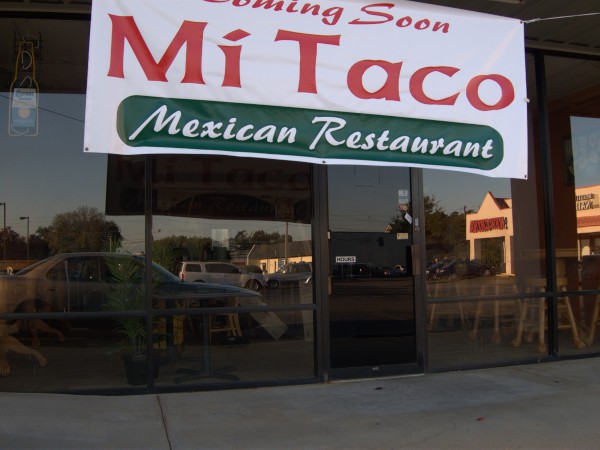 It looks like a lateral move for this Lexington storefront, which has now switched from one Mexican restaurant, Mi Casa to another Mi Taco. I don't know if the Mi in both names signifies the same ownership, but it seems plausible. I'm afraid I haven't eaten at either incarnation as I still get over to Lexington very rarely.
UPDATE 23 February 2012: Added Mi Pueblito to the post title based on the comments.