Archive for the 'yogurt' tag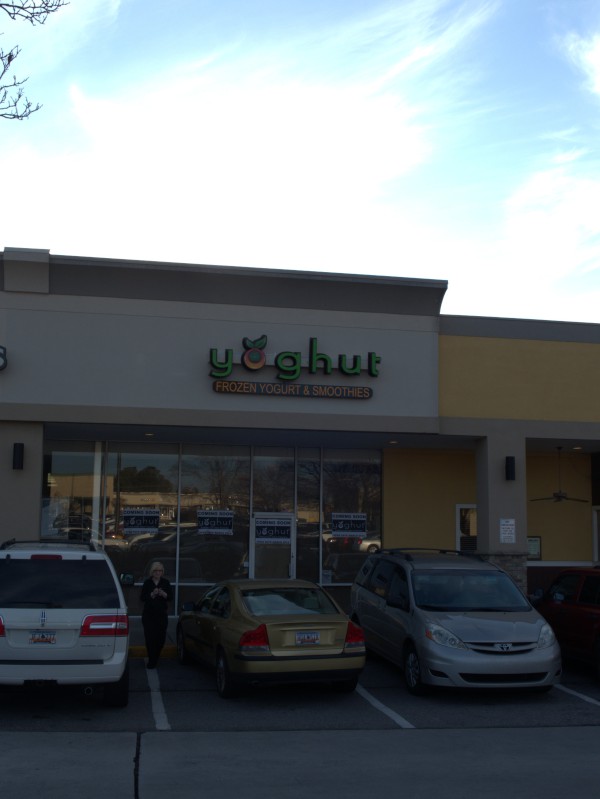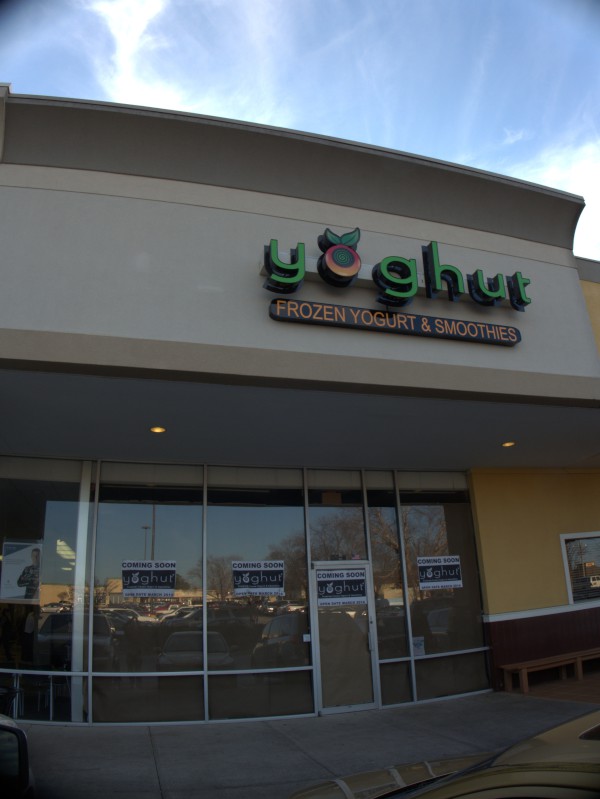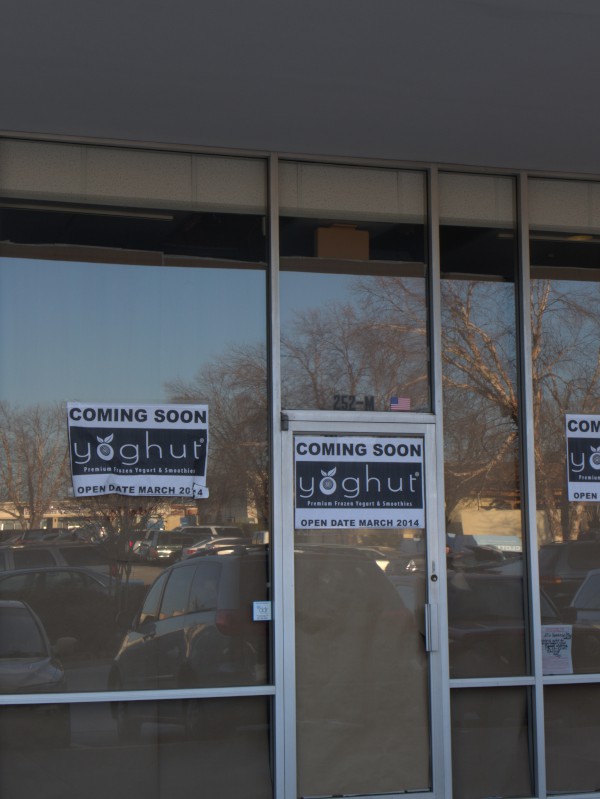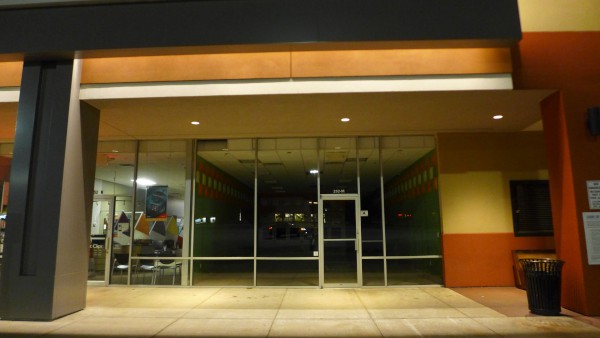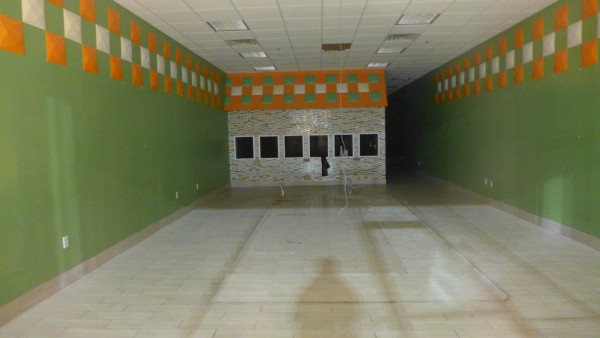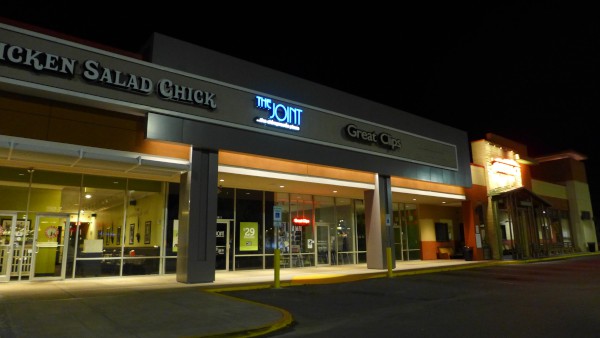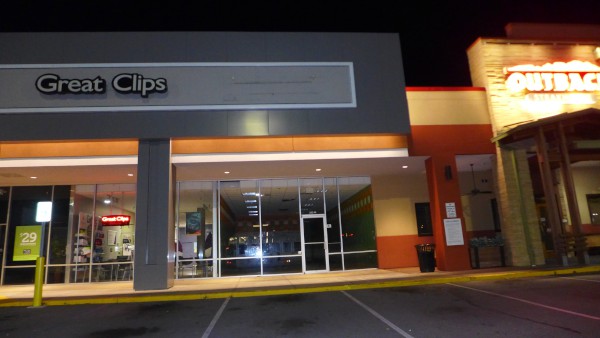 Yoghut moved from its original location near the old Barnes & Noble in early 2014. The new location was on the other side of the plaza, just to the left of Outback.
As you can see from these (mixed) Yelp reviews, it was open until at least 1 July 2017. There is no sign on the door, so I assume that they have now closed rather than again relocating.
The Main & Blossom location is still open.
(Hat tip to commenter Michellle A)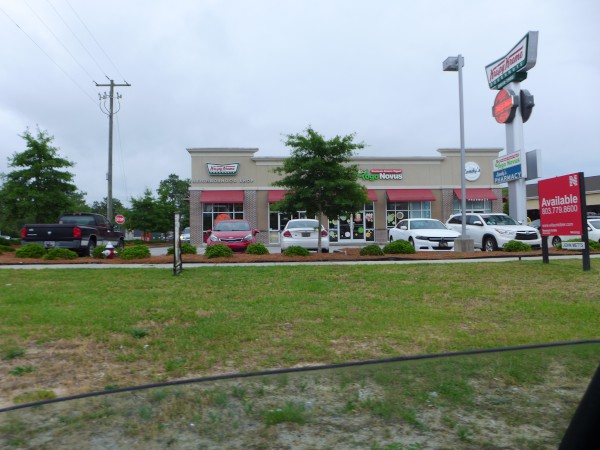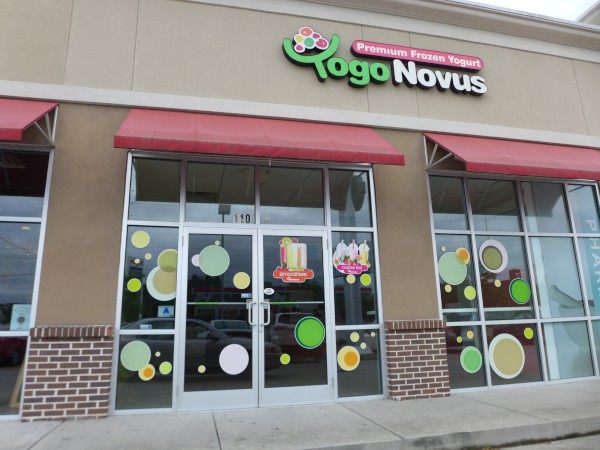 I used to eat frozen yogurt from time to time, but have pretty much quit. If I am getting a cold treat, I don't want a "fat free" anything, I want a "fat full" experience. Be that as it may, if froyo is your thing, it's not your thing here anymore.
(BTW, you always hear that the three most important words are 'I love you', but really it's 'Hot Doughnuts Now').
(Hat tip to commenter Mr. Hat)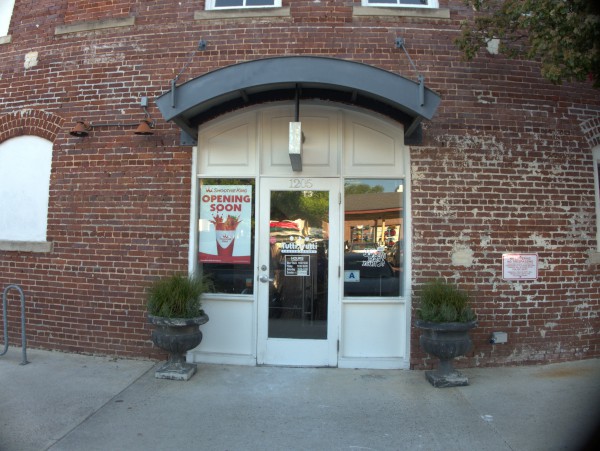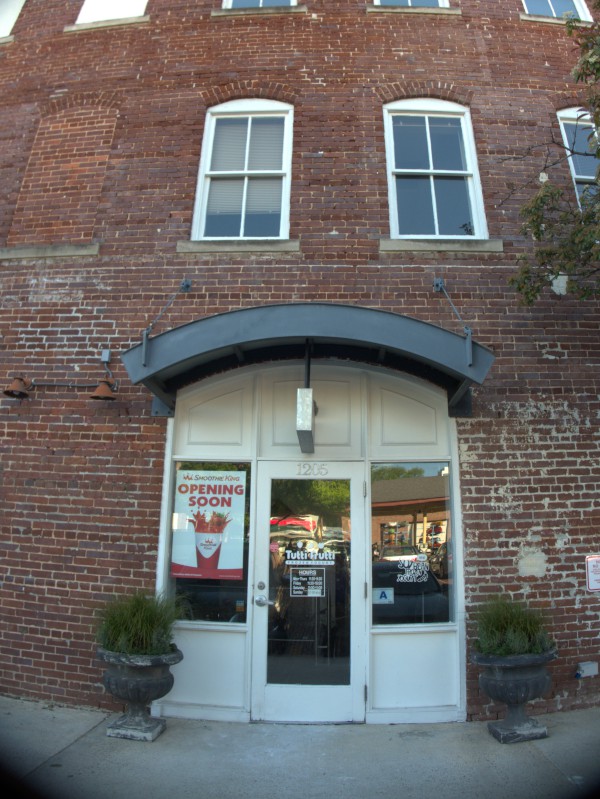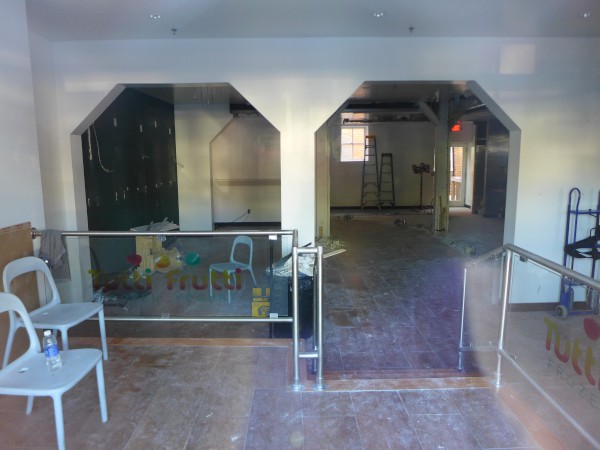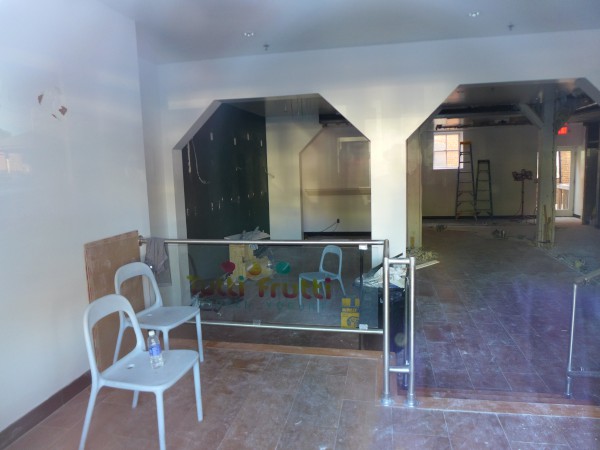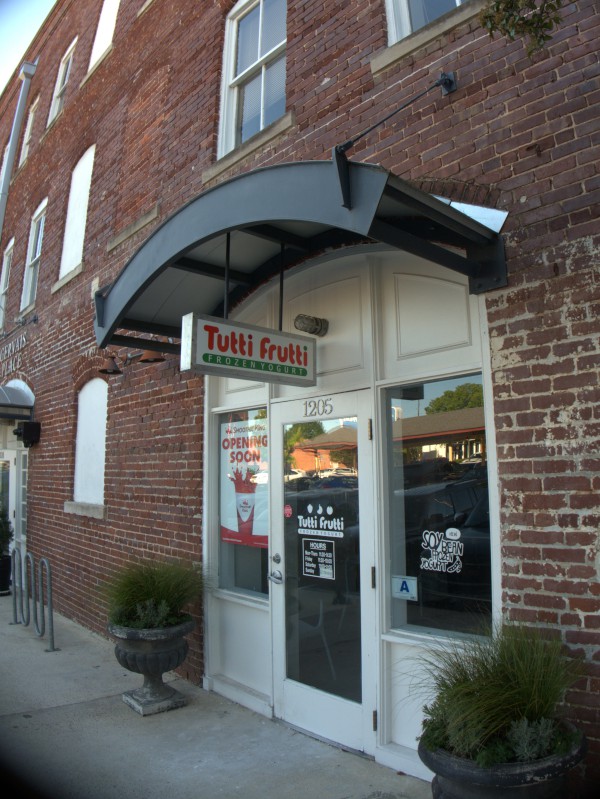 I was in the Vista today and noticed that Tutti Frutti on Lincoln Street was closed. I still never did get my 2016 phonebook, so I'm not sure if they are listed for this year or not, but I'm going to guess this as a 2016 closing. The place is currently refitting to open as a Smoothie King.
I confess there is at least one froyo flavor I have no interest in trying: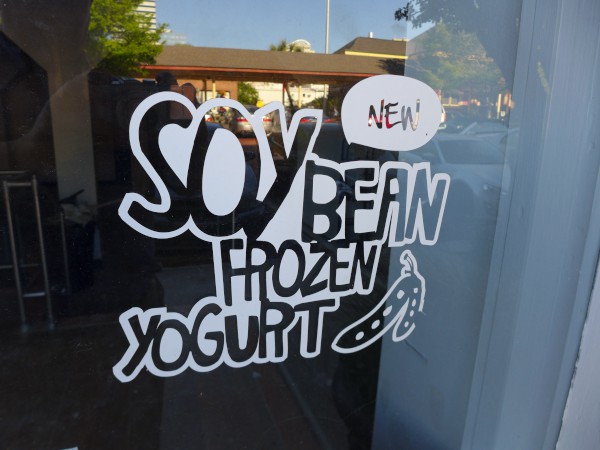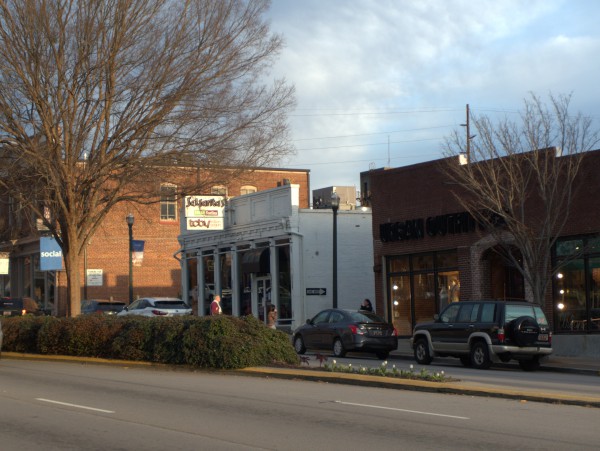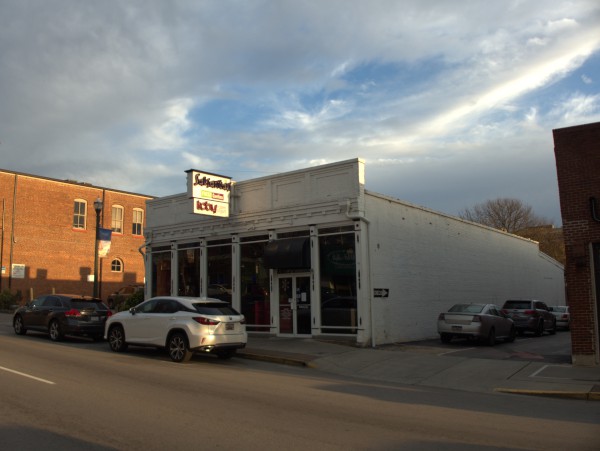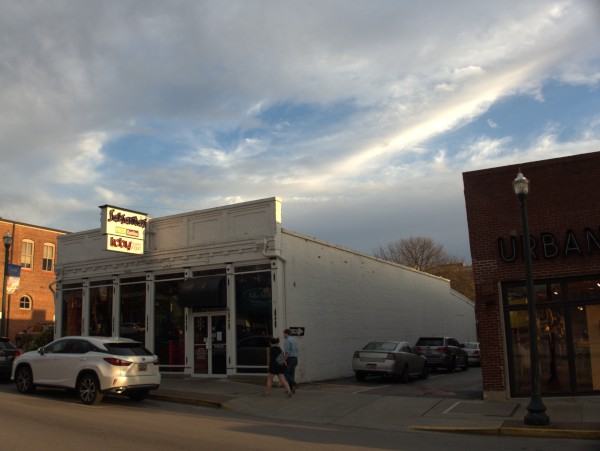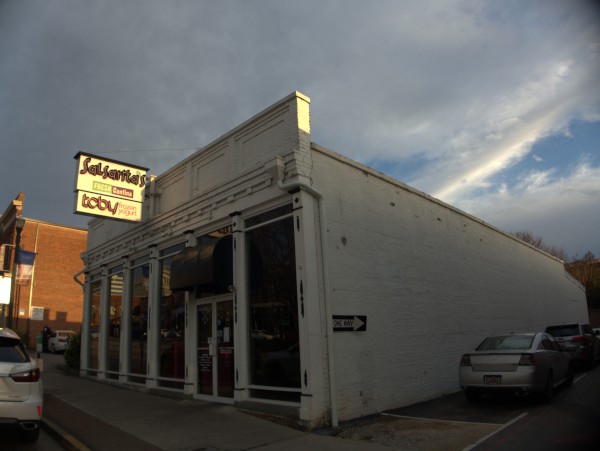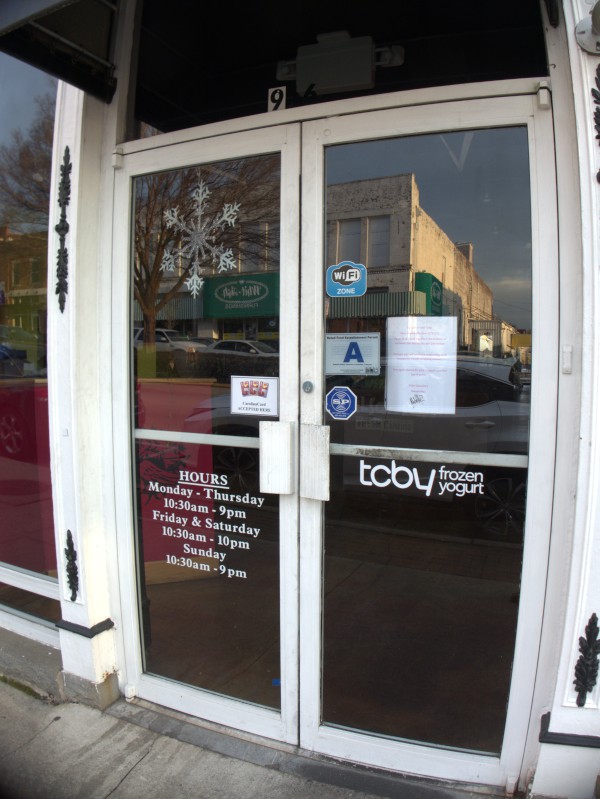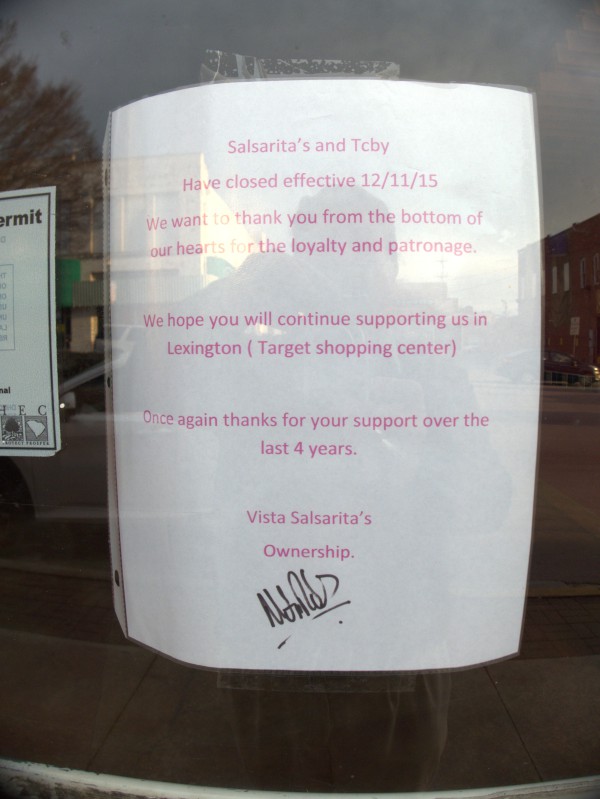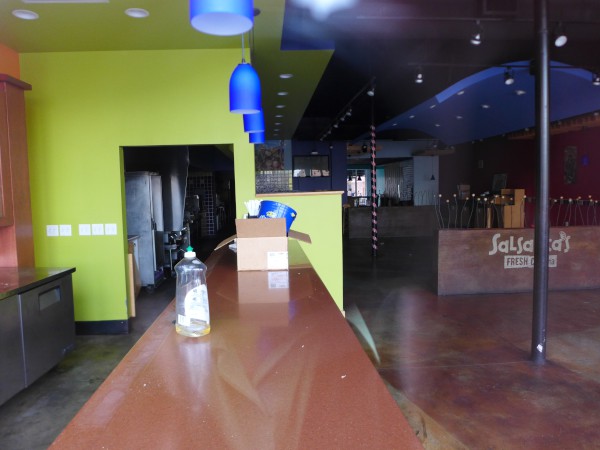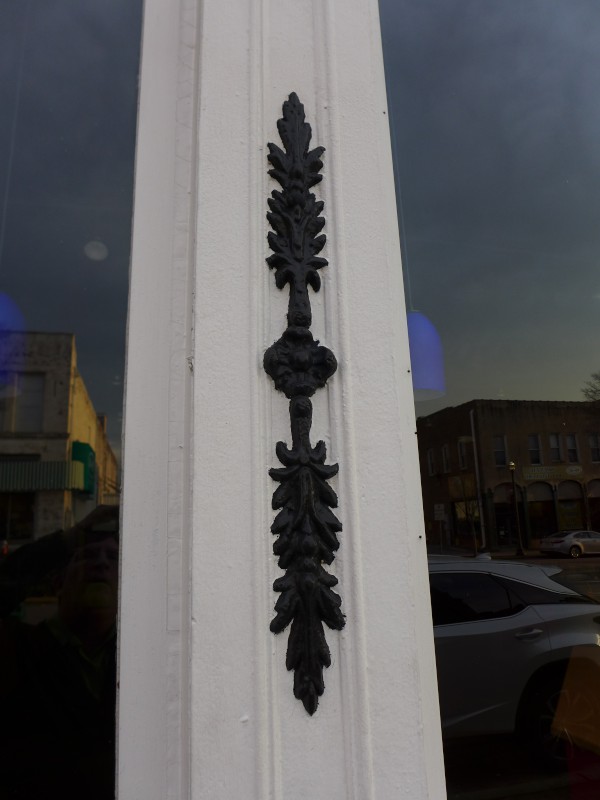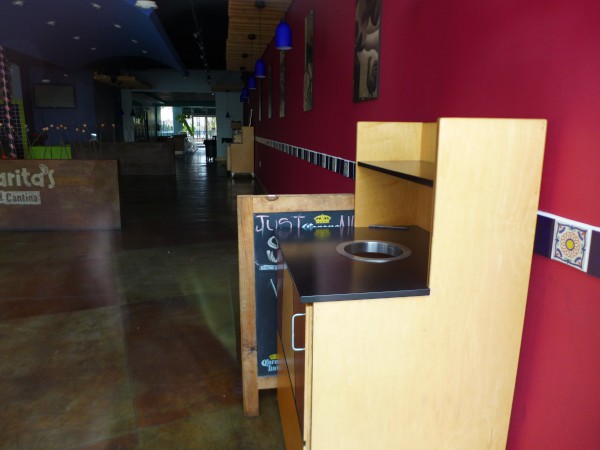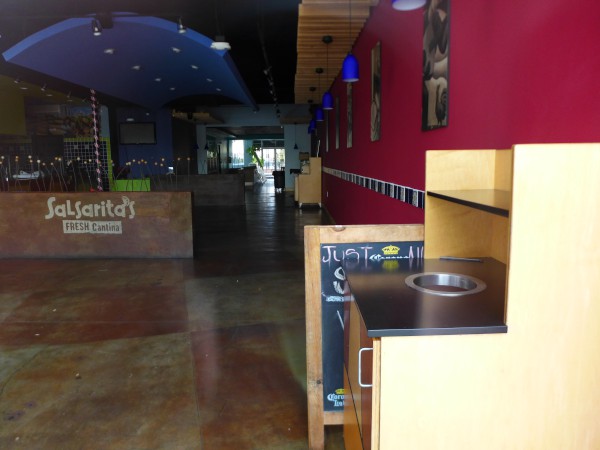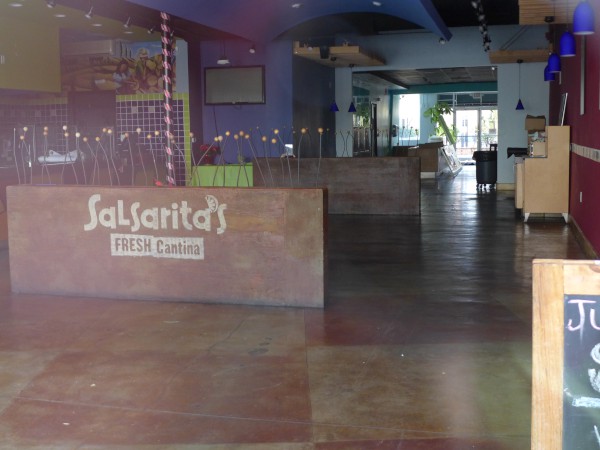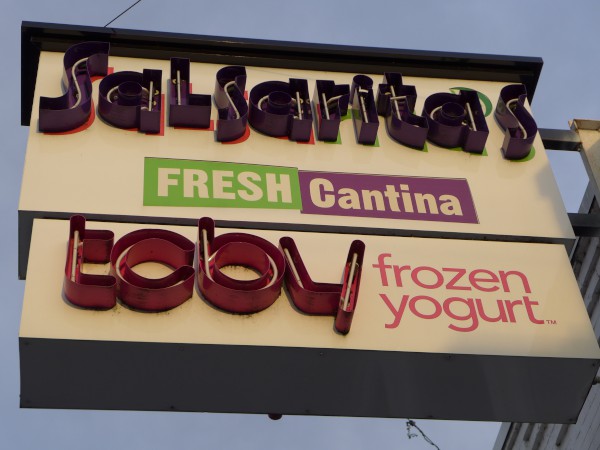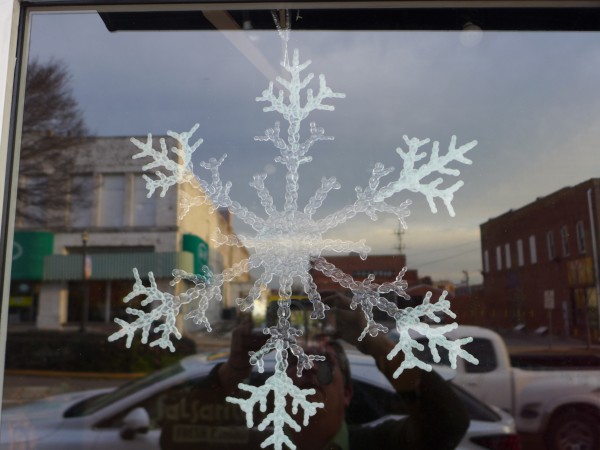 Salsarita's is one of the Moe's-like Mexican chains that I have not tried. There's no particular reason for that, just that there weren't and aren't any in my usual haunts. TCBY I have visited many times over the years, though not at this location. They make a perfectly fine frozen yogurt, though I'm afraid that's something of a commodity at this point.
I'm no fan of Chipolte, but I have to think that the location opening down the hill from here at 619 Gervais Street cannot have helped matters.
(Hat tip to commenter Justin)
Posted at 11:14 pm in Uncategorized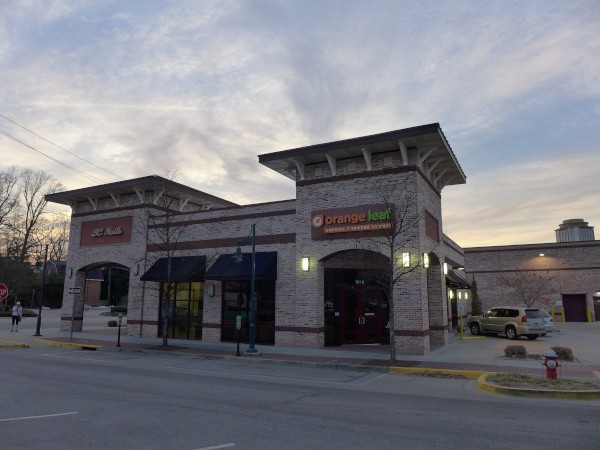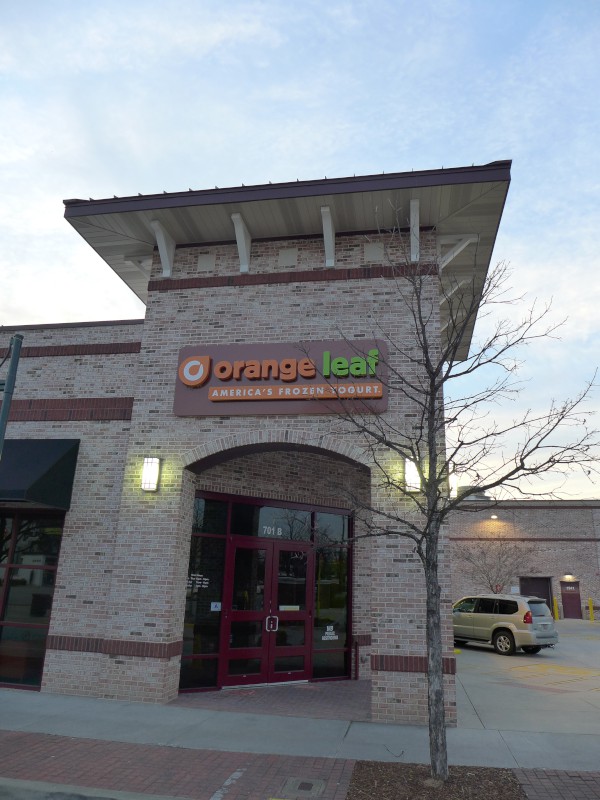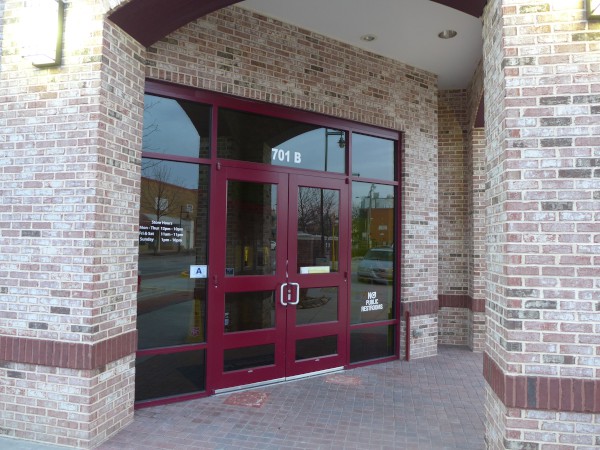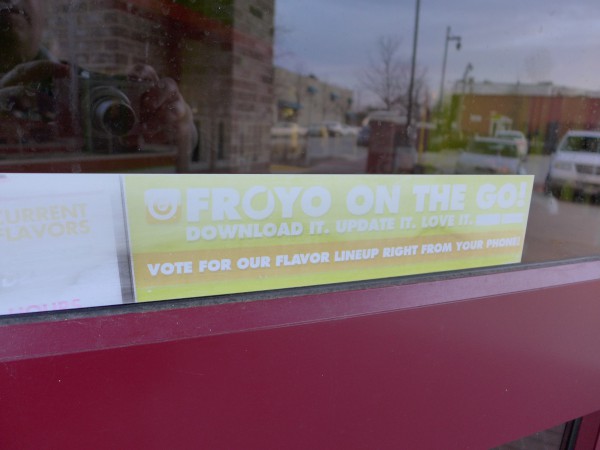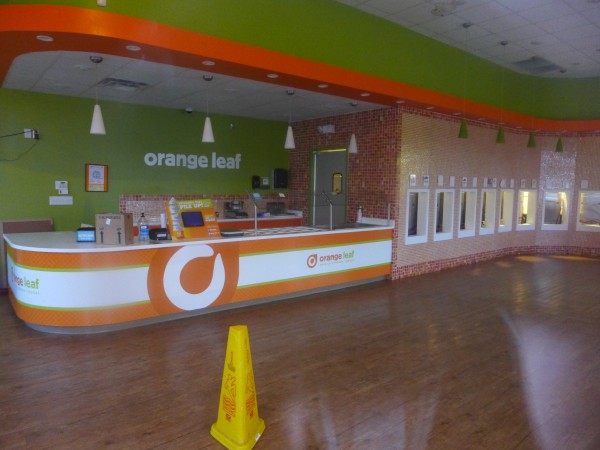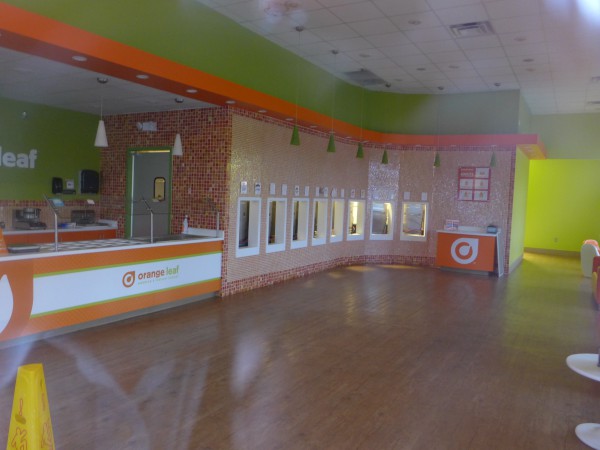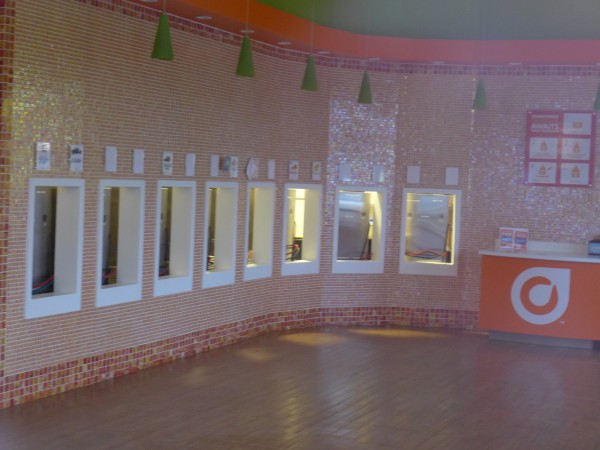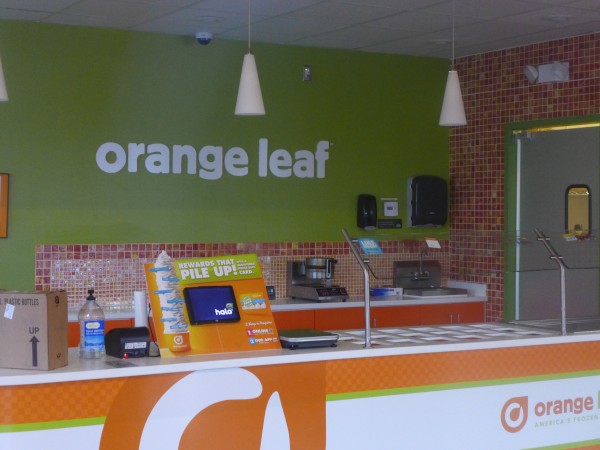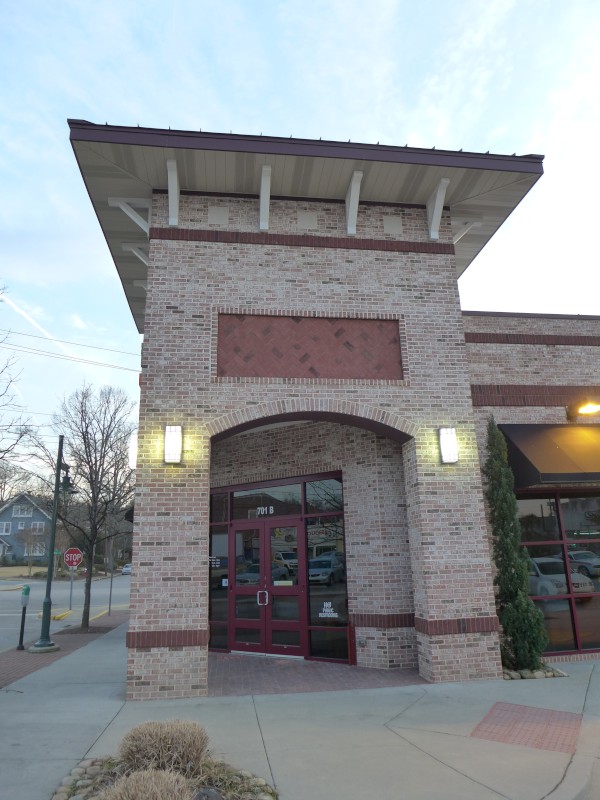 Well, here's another Five Points froyo operation closing shop. Winter can't be kind to such places. This one was in a nice new brick building at the corner of Santee & Blossom on the former Kenny's lot.
(Hat tip to commenter Mike d)
Posted at 1:23 am in Uncategorized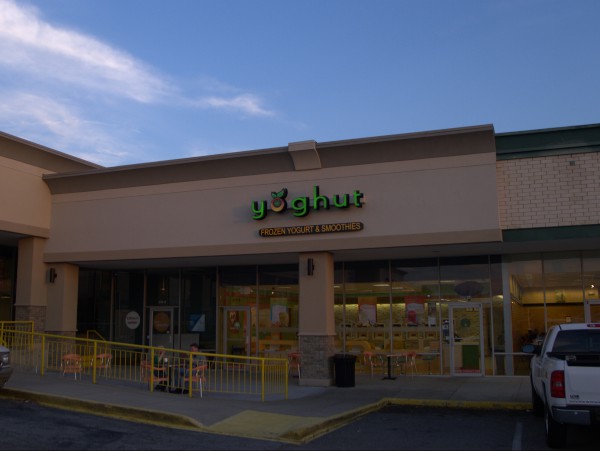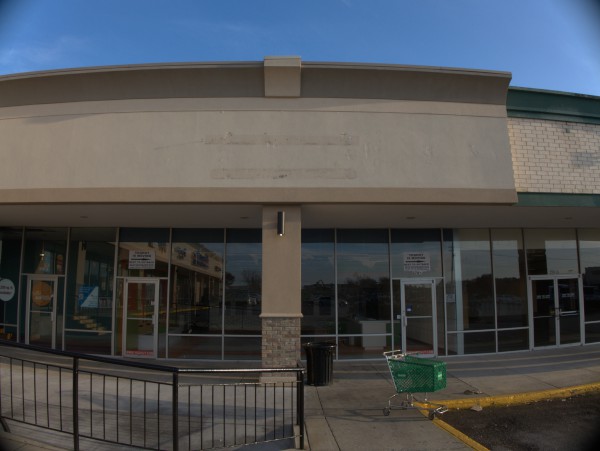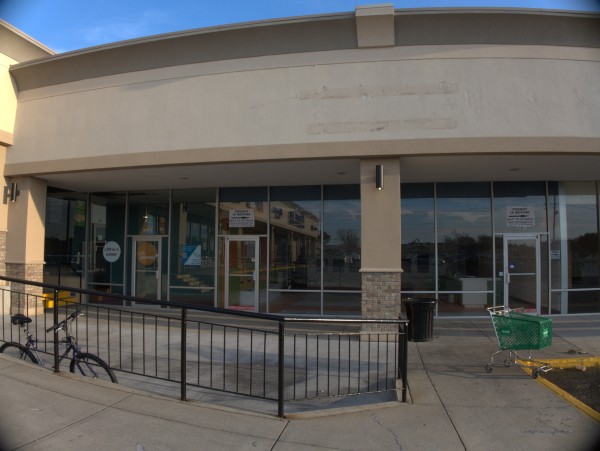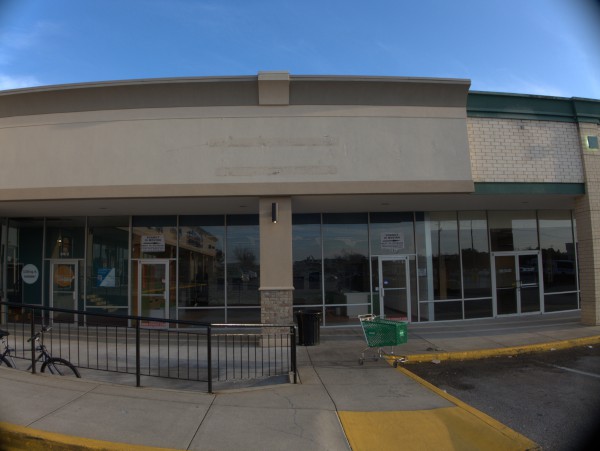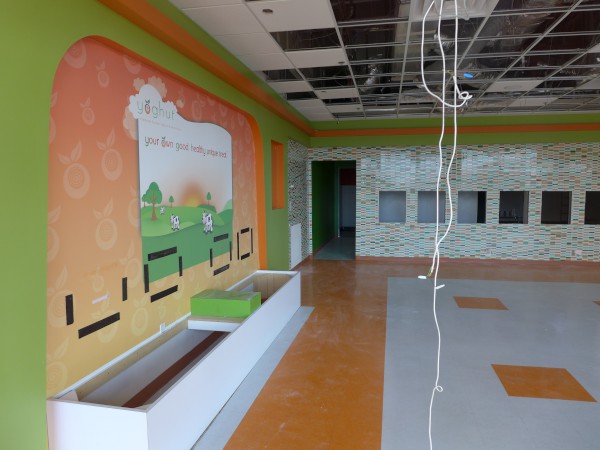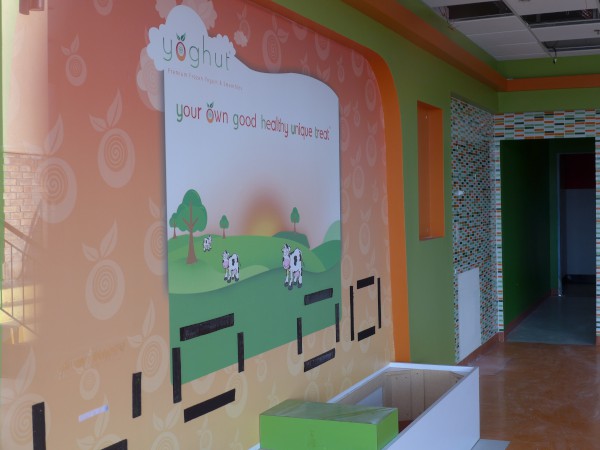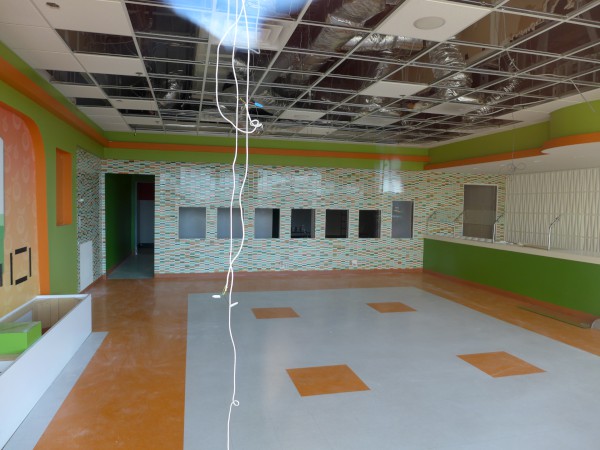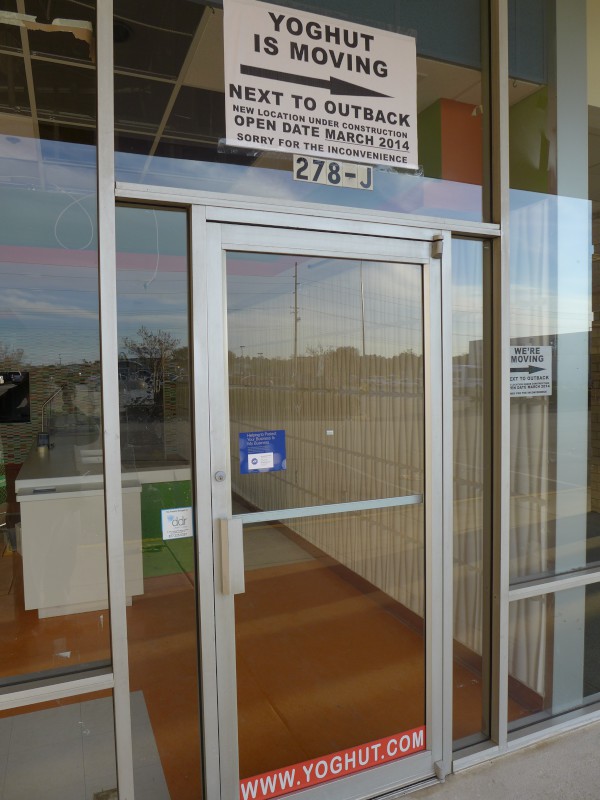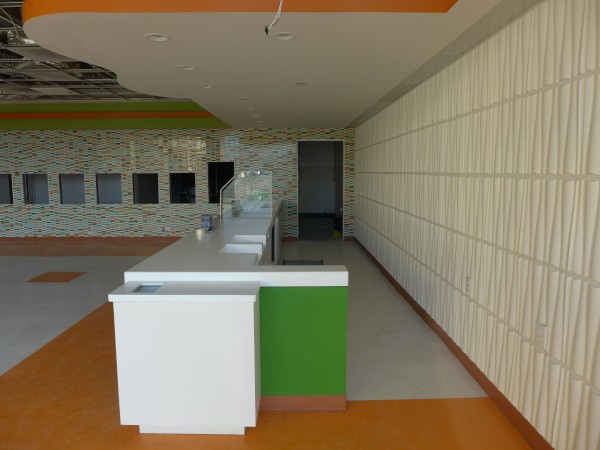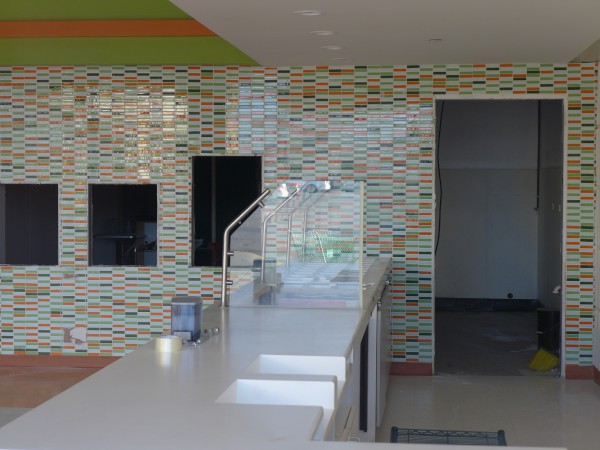 The new location: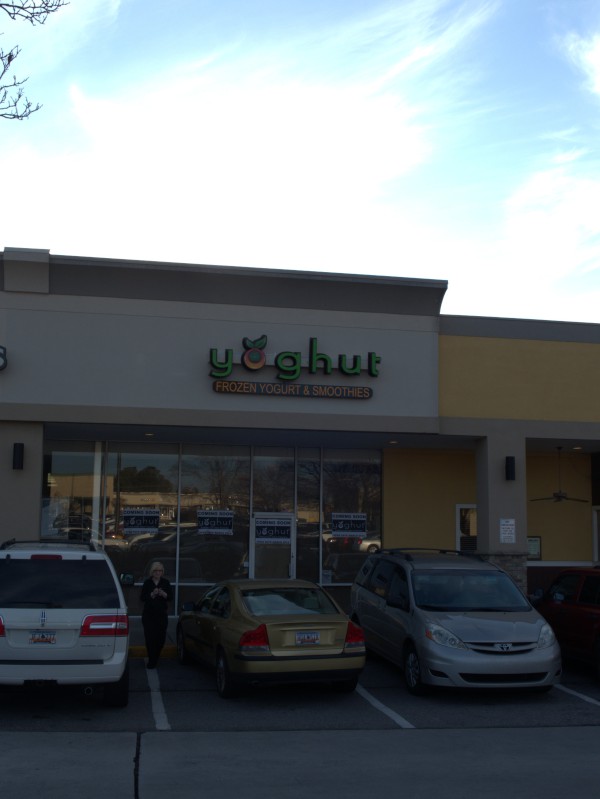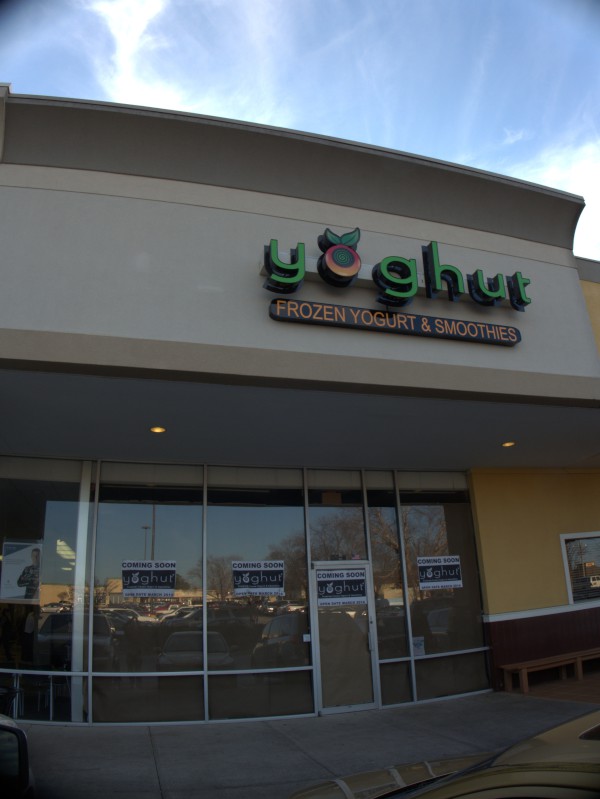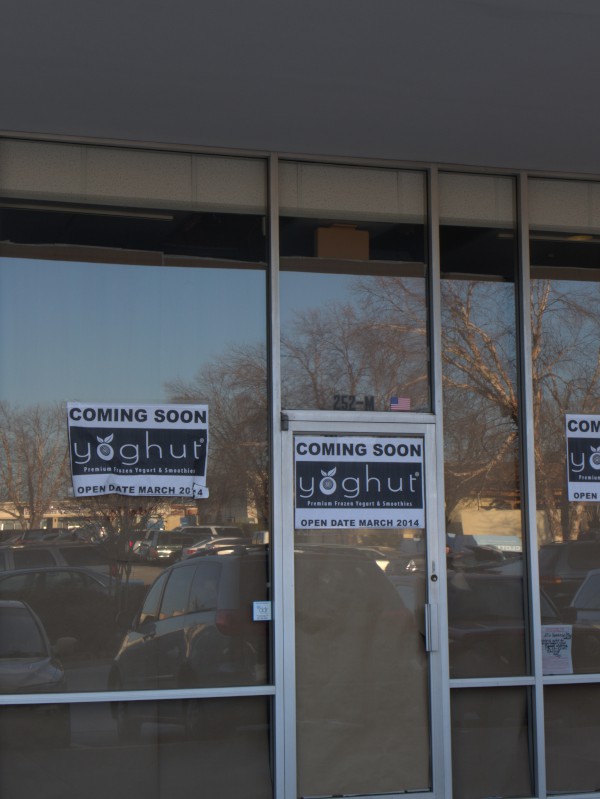 Yoghut moved into the old Quiznos location next to Barnes & Nobel in 2011 and stayed there until B&N closed.
Now they are in the process of moving across the plaza to a suite next to the Outback Steakhouse. I guess I can understand that their foot traffic in the old location would be greatly reduced with the closure of B&N, but it seems to me that the last thing people coming out of Outback are interested in is more food..
(Hat tip to commenter Andrew)
Posted at 11:53 pm in Uncategorized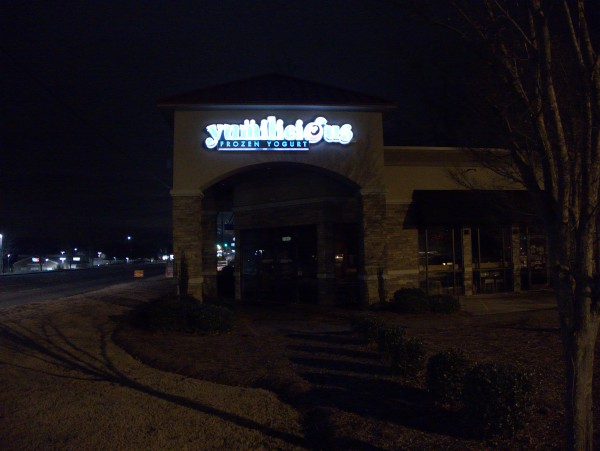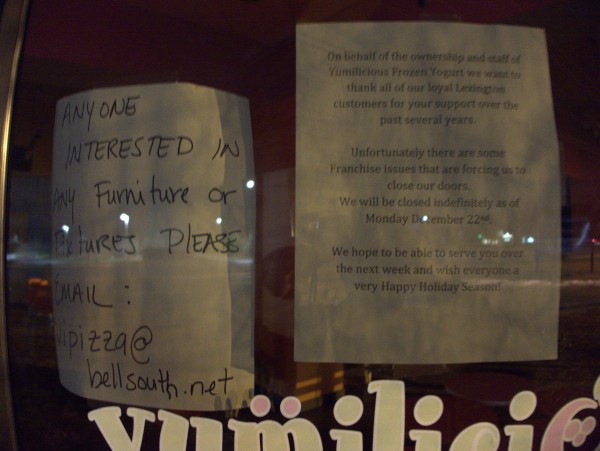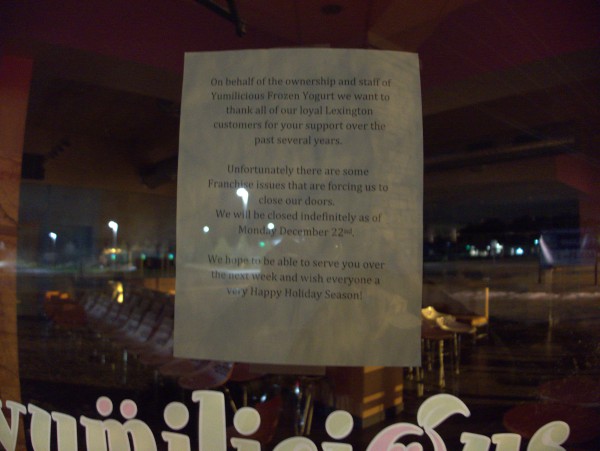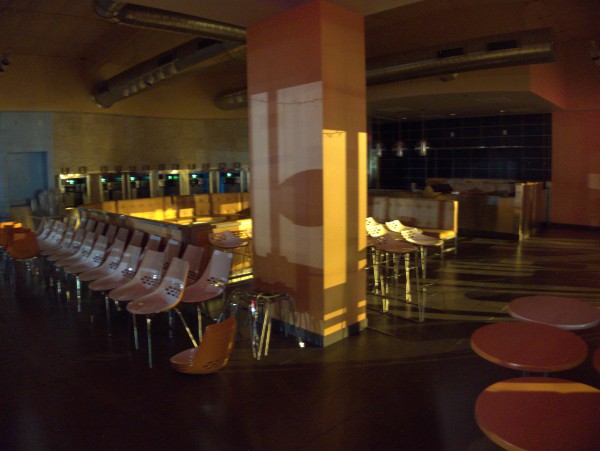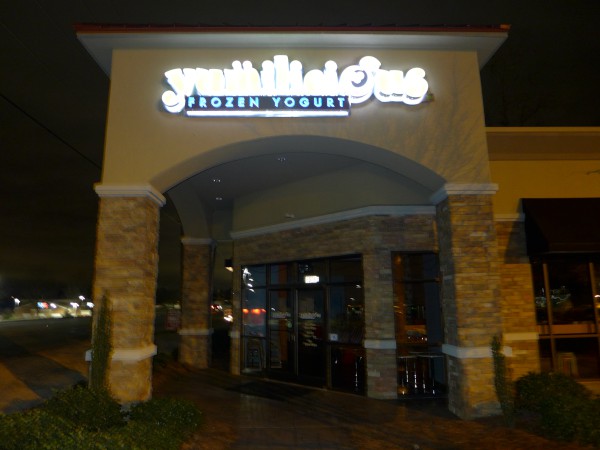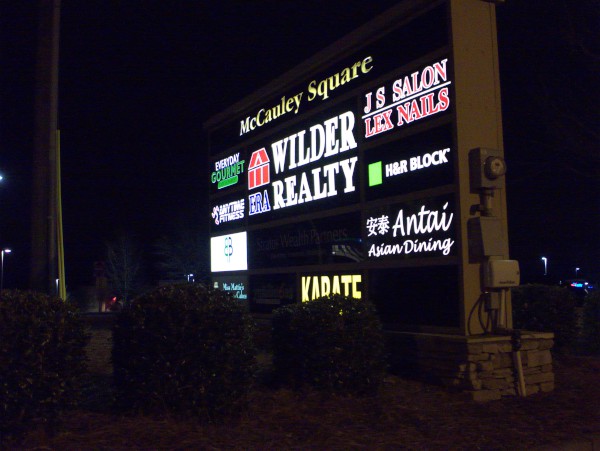 After the Forest Acres location closed in the fall of 2012, this Sunset Boulevard location was the chain's only remaining Midlands (or indeed South Carolina) location. In fact, looking at the Yumilicious website, it appears that all the remaining locations are in Texas.
I'm afraid I never stopped at either location, having more or less given up on anything yogurt related years ago since it all seems to be non-fat, or low-fat today. If I'm going to have a frozen treat, it's going to be full-fat..
(Hat tip to commenter mike)
UPDATE 6 March 2014 -- Some daylight pix: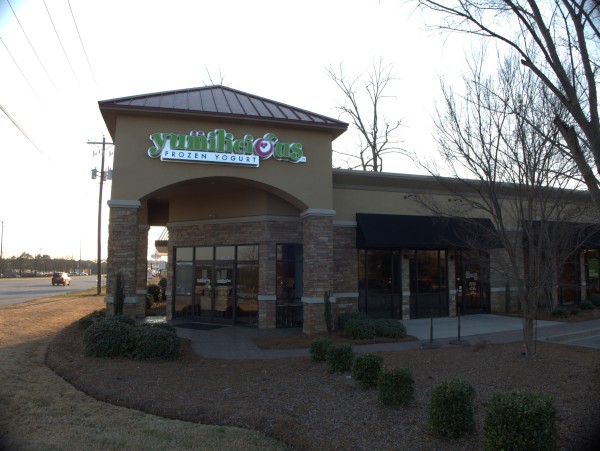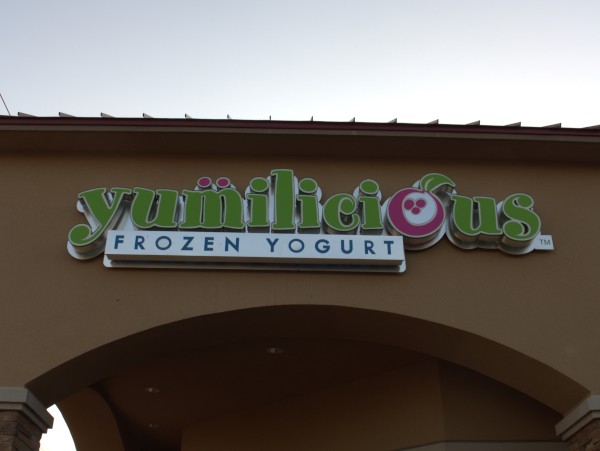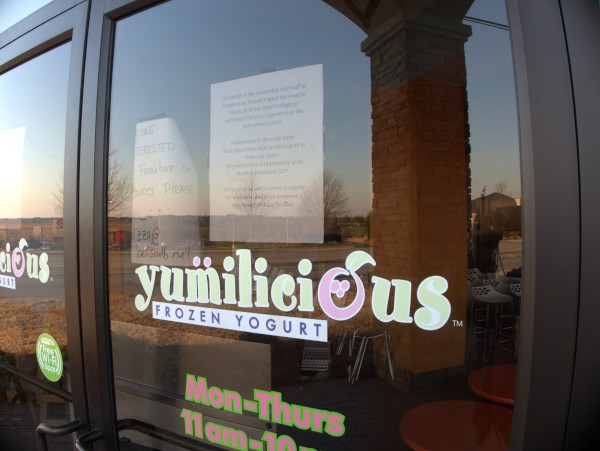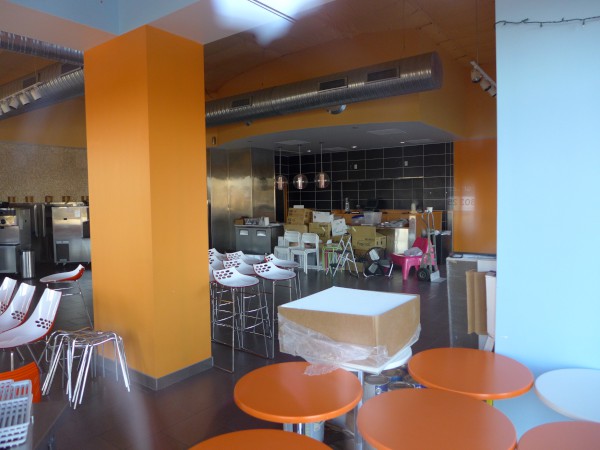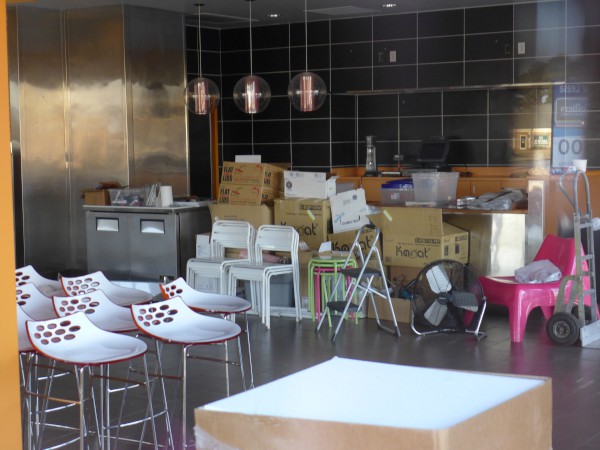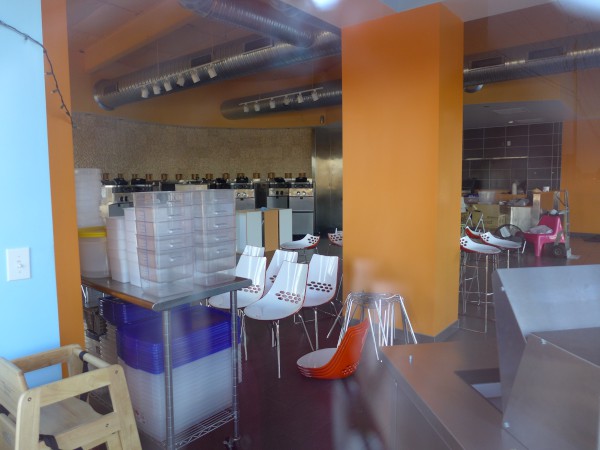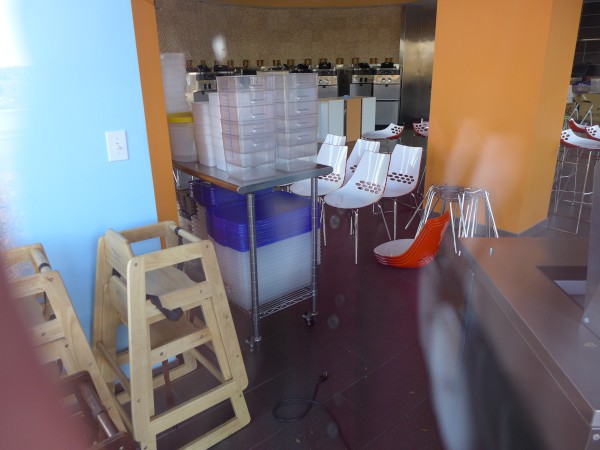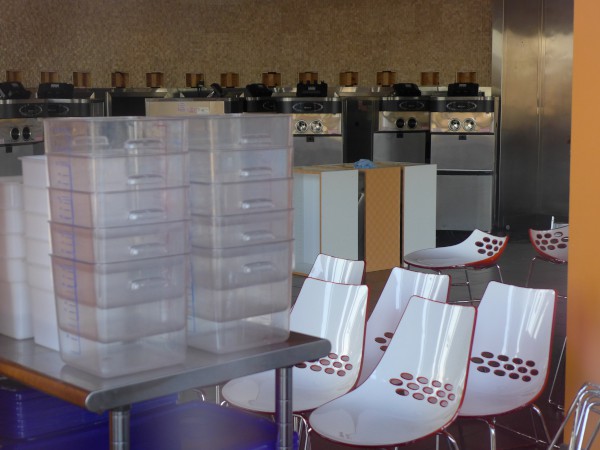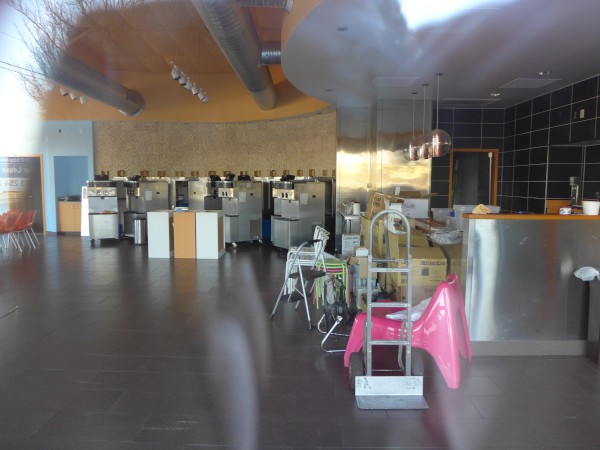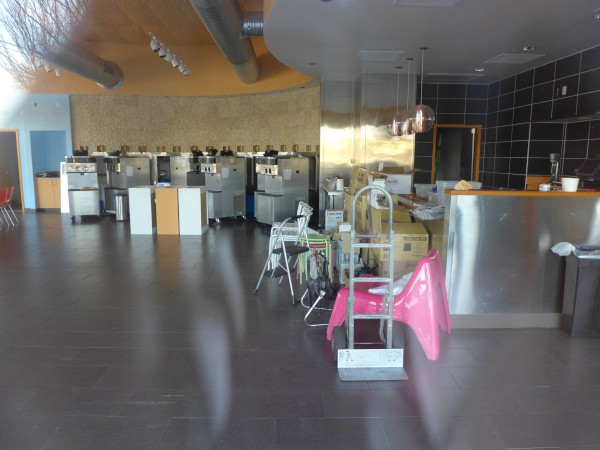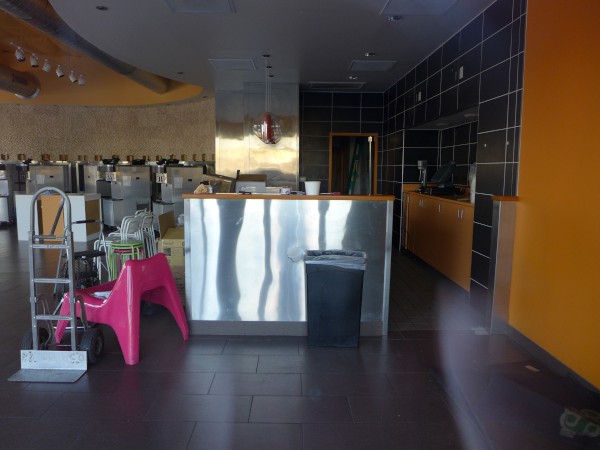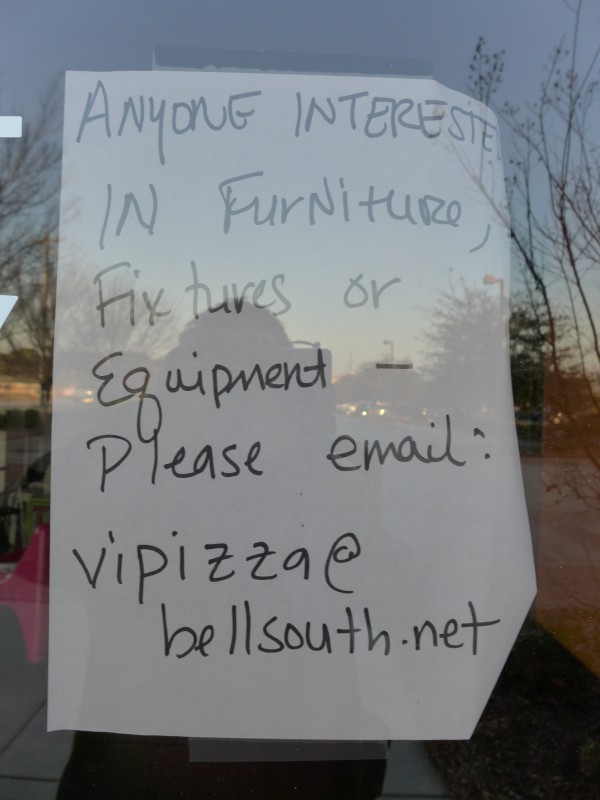 Posted at 12:05 am in Uncategorized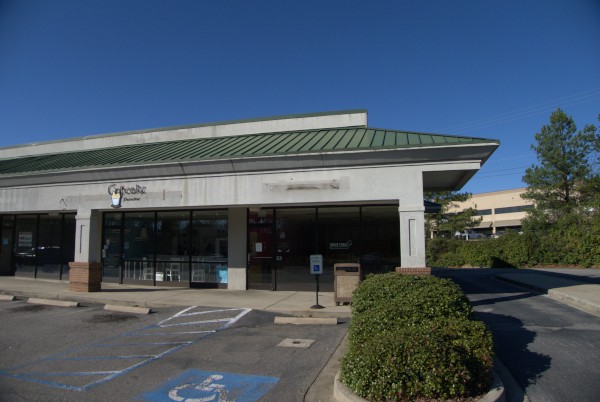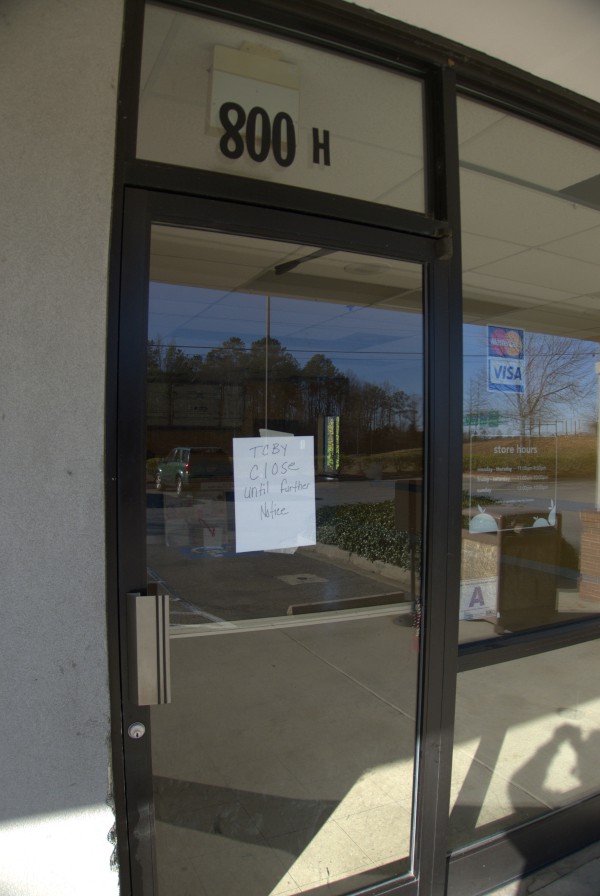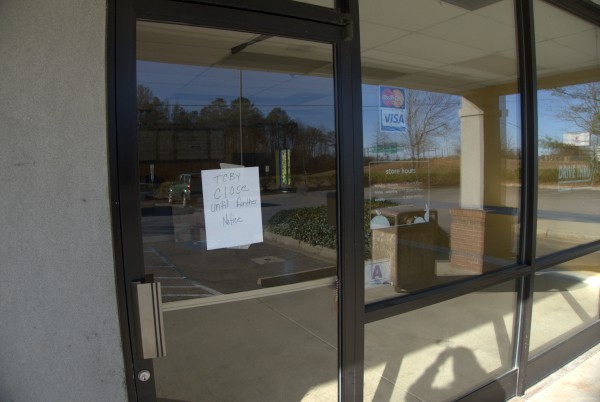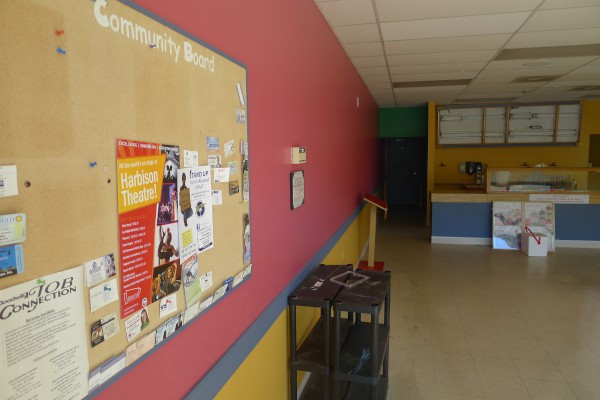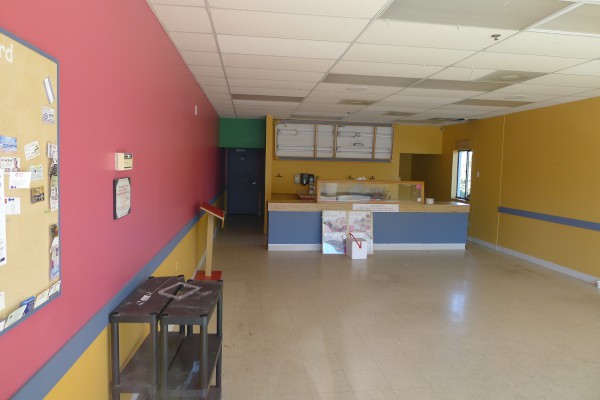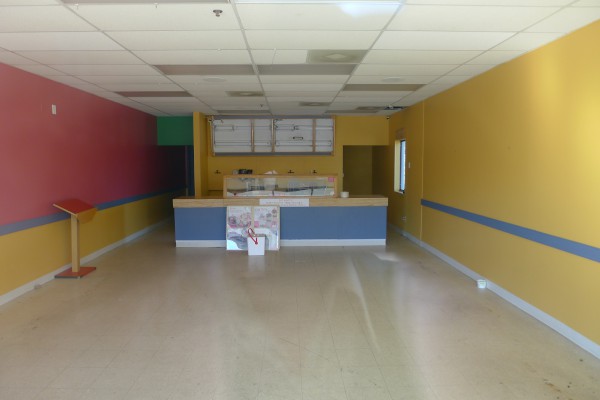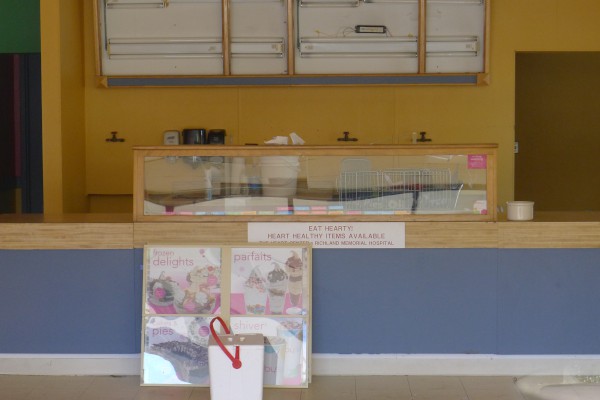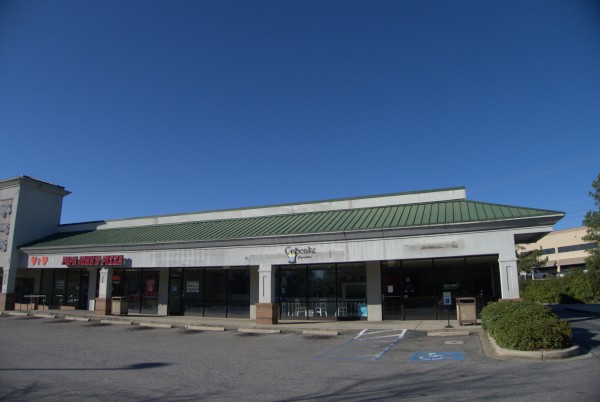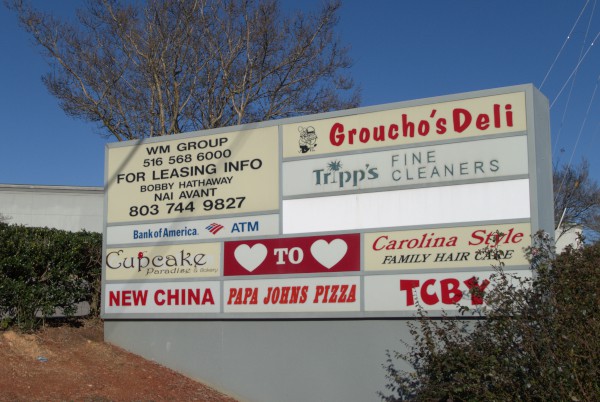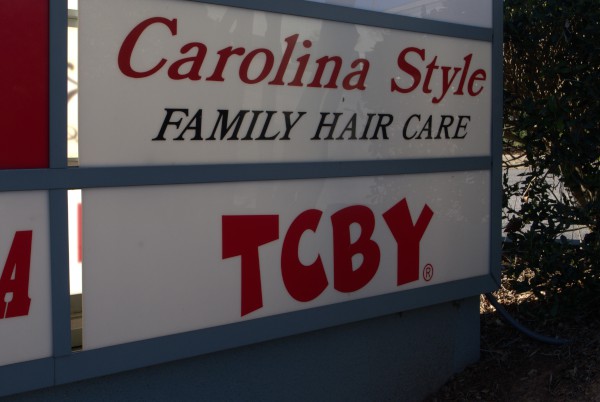 I'm pretty sure that when I first became aware of TCBY, their advertising slogan was This Can't Be Yogurt!. That's because at the time(I'm thinking maybe mid 1970s), yogurt, to the extent that anybody knew what it was at all, was thought of as a sour-ish dairy ingredient, something along the lines of sour cream or cheese. Certainly not something you would eat by itself, or for desert.
That certainly changed over the years, and gradually it seemed that the TCBY slogan became The Country's Best Yogurt!. Personally, while I like non-frozen yogurt, I never really was a huge fro-yo fan, and in particular if I walk into a shop and every spigot is "low" or "no" fat, I walk out again. Give me some high fat ice cream or soft-serv instead..
At any rate, this TCBY location hung on in the shopping center at the corner of Lake Murray Boulevard and Columbiana Drive for a good few years after the anchor Piggly Wiggly closed. I'm not sure of the exact date, but given that it was reported early in January 2013, the end of 2012 makes sense.
(Hat tip to commenter Soxinsc)
Posted at 1:09 am in Uncategorized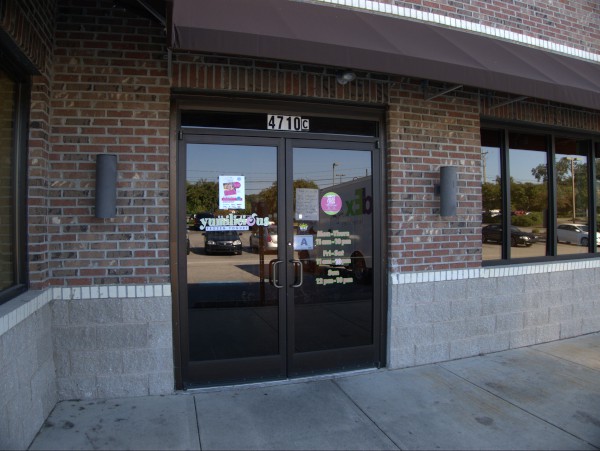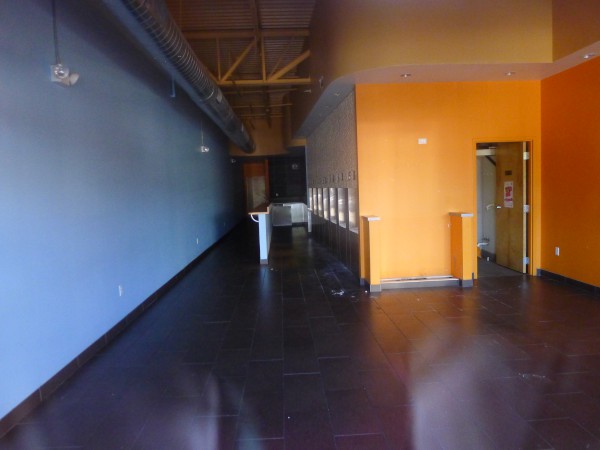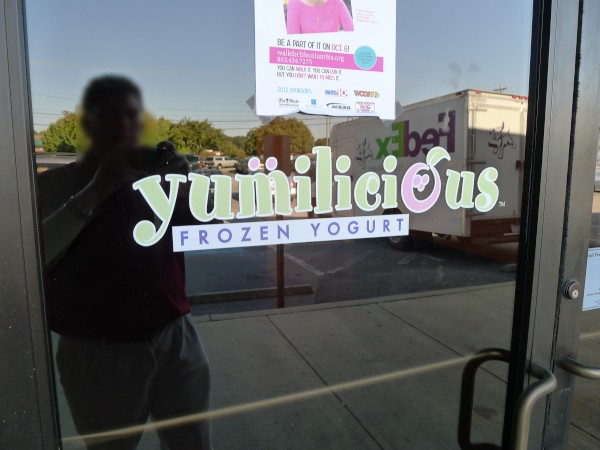 I believe I went into this Yumilicious on Forest Drive once last year. While in theory I liked the idea, in the event every single variety of yogurt was either low-fat or no-fat, so I ended up going across the street to Baskin Robbins.
The closing sign mentions that the Lexington store is still open. Or, if you would rather stay in Forest Acres, 32 Degrees is still in Trenholm Plaza.
And no, I'm not going to try to figure out how to put the dots over the 'm' :-)
(Hat tip to commenter Matt)
UPDATE 9 January 2013 -- It's now a Chiropractic clinic called The Joint: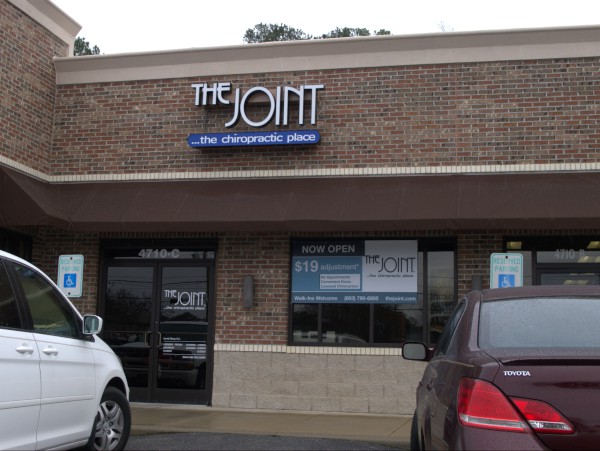 Posted at 11:43 pm in Uncategorized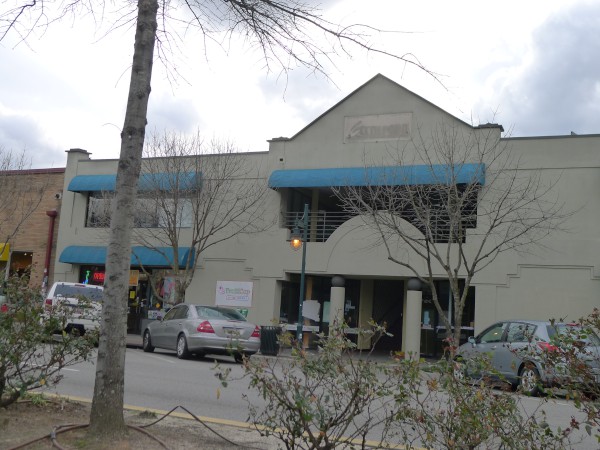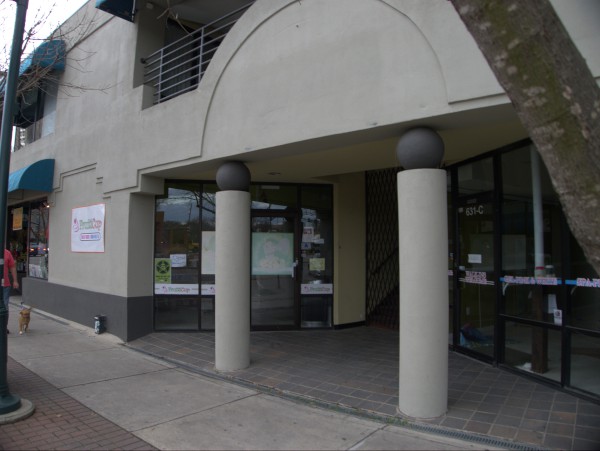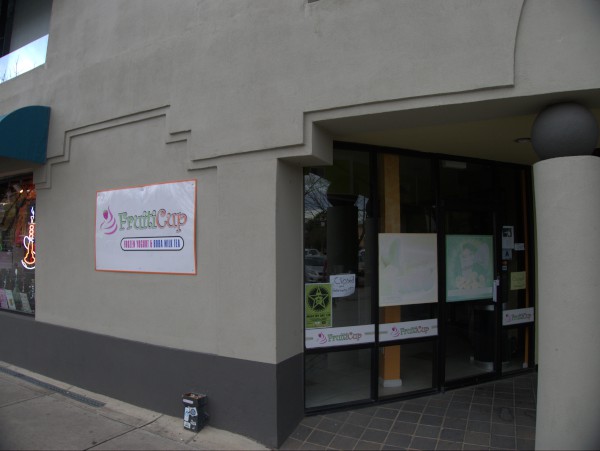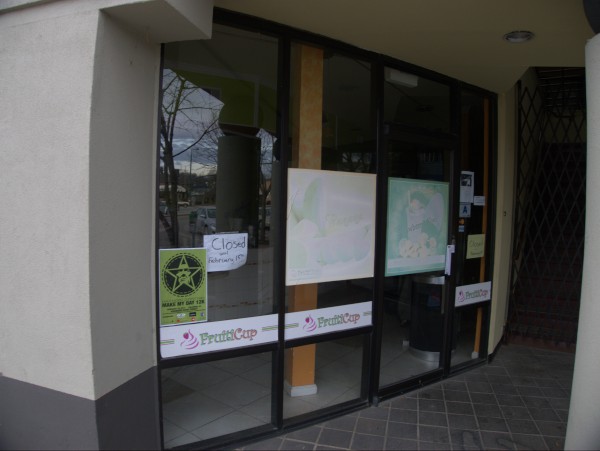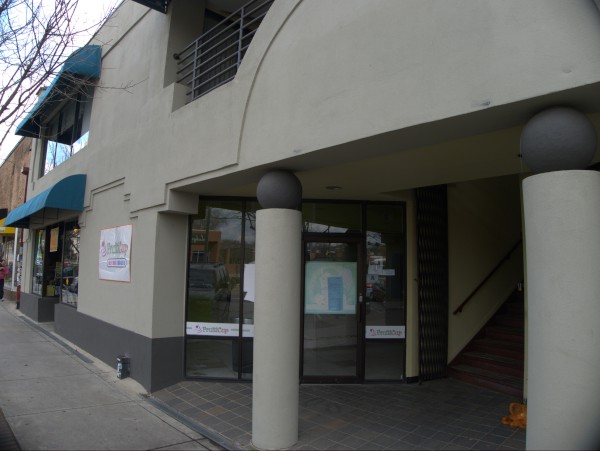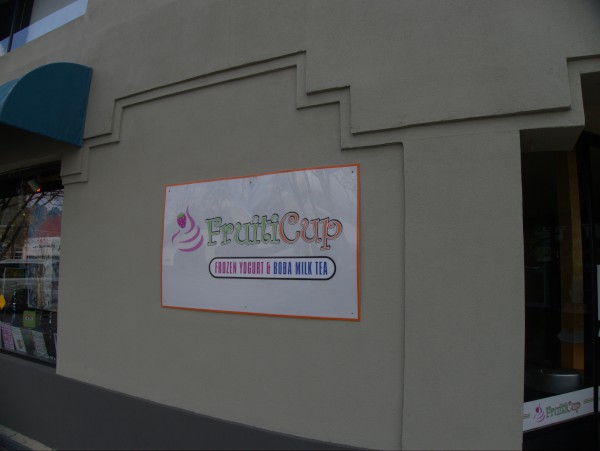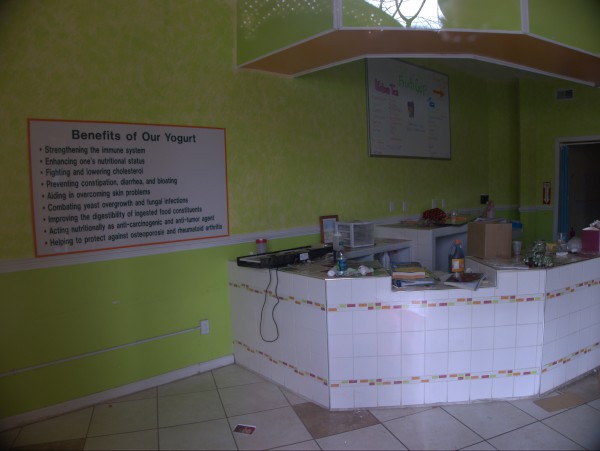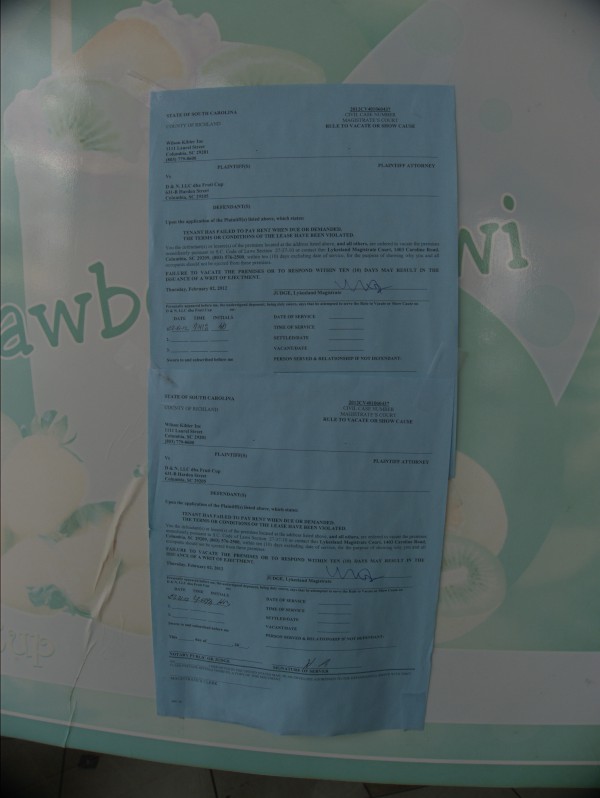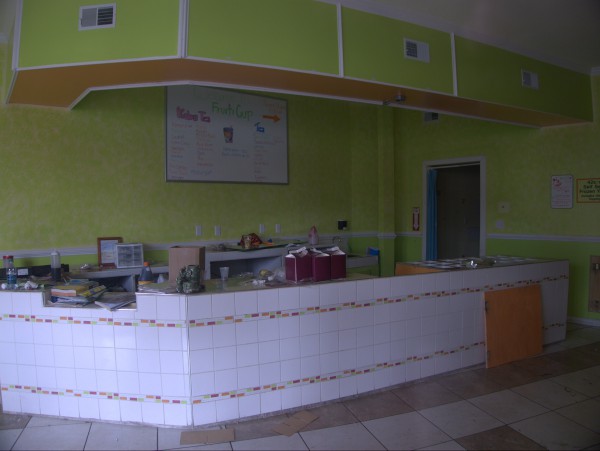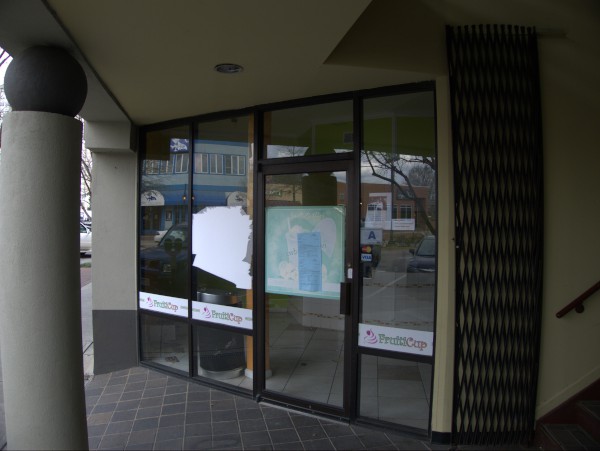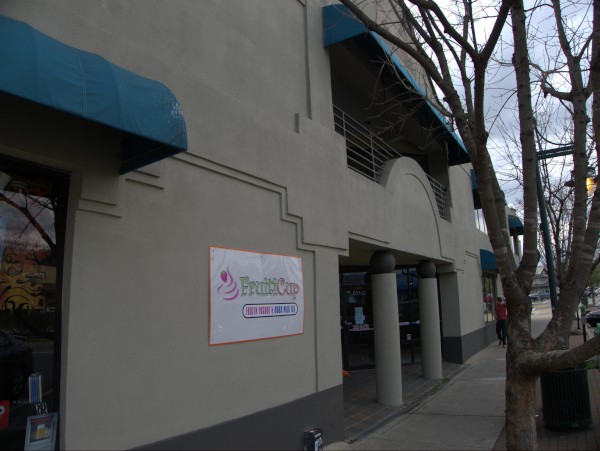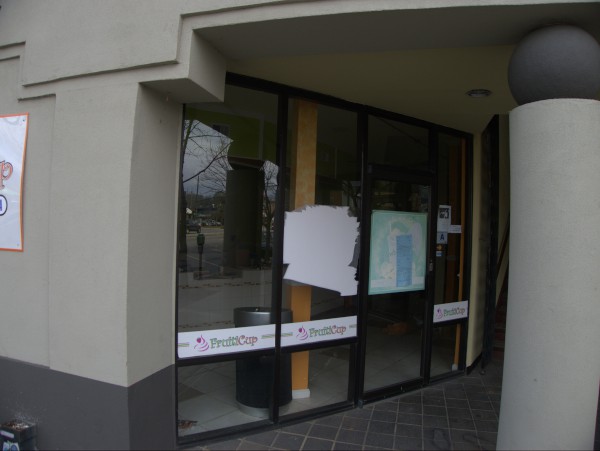 Well, it looks like commenter Mike D was unfortunately correct when he predicted back in January that Fruiti Cup on Harden Street would not be re-opening despite the hopeful Closed Until February 15th sign you can see in the first set of pix.
As of early March, there is a Vacate or Show Cause writ on the door, and it looks like the place has been somewhat cleaned out. That's a shame. I recall that my niece and her daycare class all walked down to Fruiti Cup one summer day, and it was a big deal for them. (Though I myself would prefer a chocolate dip at Zesto..).
This location outlasted the Sparkleberry Square location by about four or five months.
(Hat tip to commenter Mike D)