Archive for the '480 Town Center Place' tag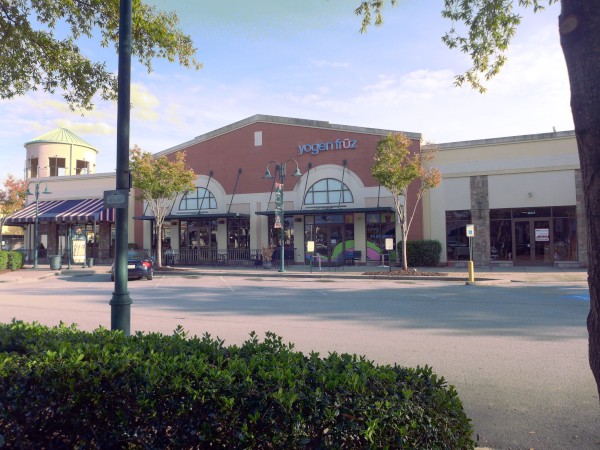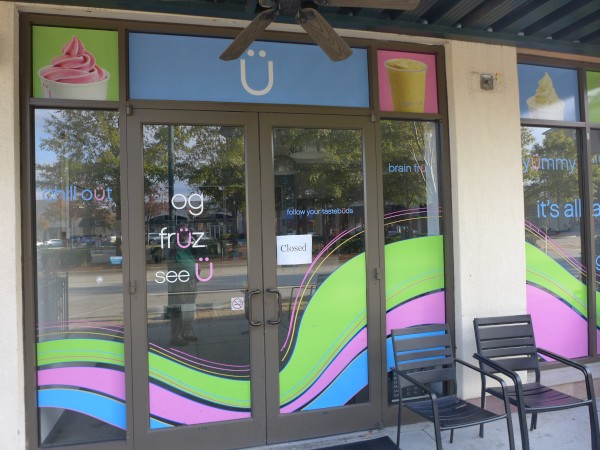 I'm not going to attempt the metal umlaut in the post title, but Yogen Früz is a froyo franchaise operation which is still in operation, though this closure leaves the nearest store in Florida or possibly Virginia. I guess it's not too surprising that if an ice cream or froyo shop is going to close, the start of colder weather is a trigger [this was wrong: see note below].
This location is on the same "block" with the former corner Starbucks (and in fact you can somewhat see it in those pictures), and across from the centeral traffic island/venue at Sandhill.
(Hat tip to commenter Sidney)
UPDATE 6 November 2019 -- Ref commenter JB, I was wrong that this was a fall closing. I have changed post title date to from Fall 2019 to August 2019.