Archive for the 'chicken' tag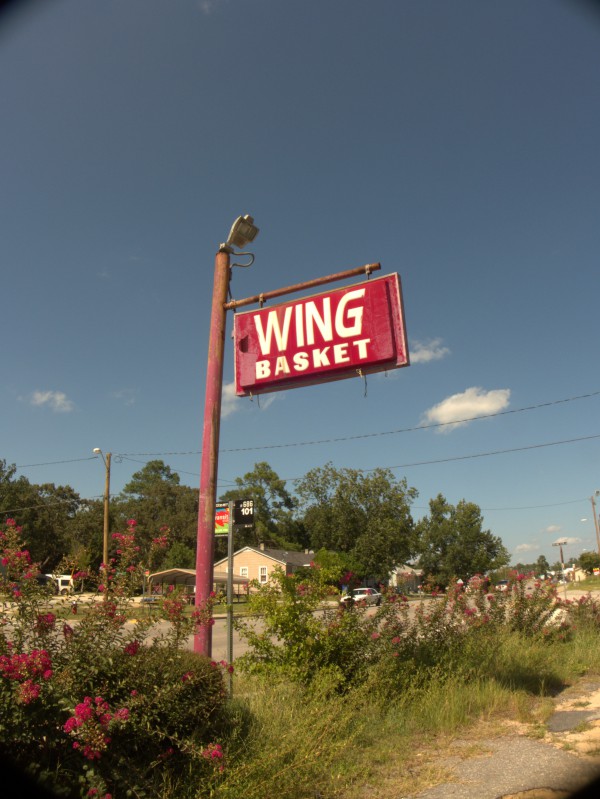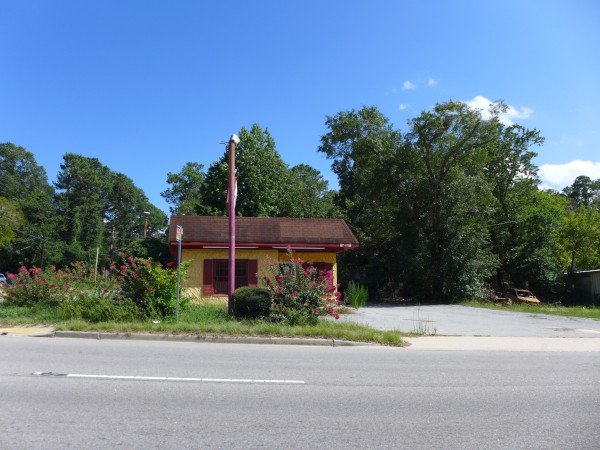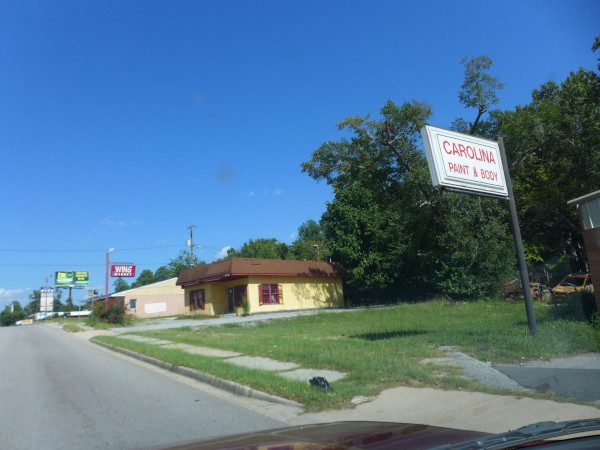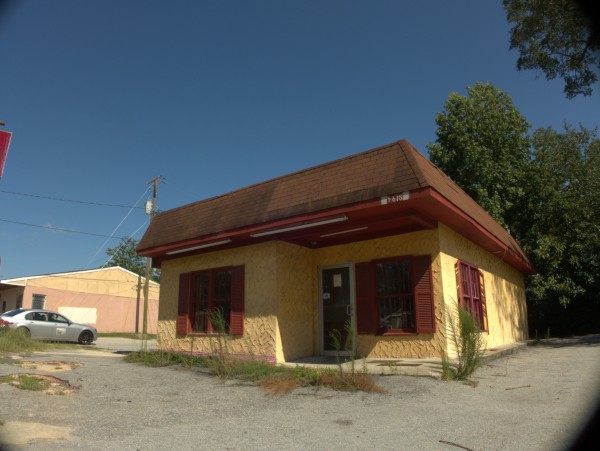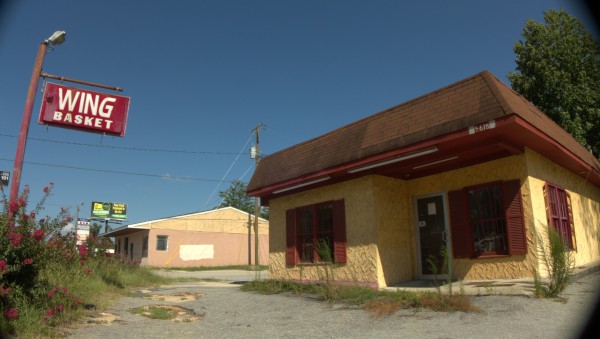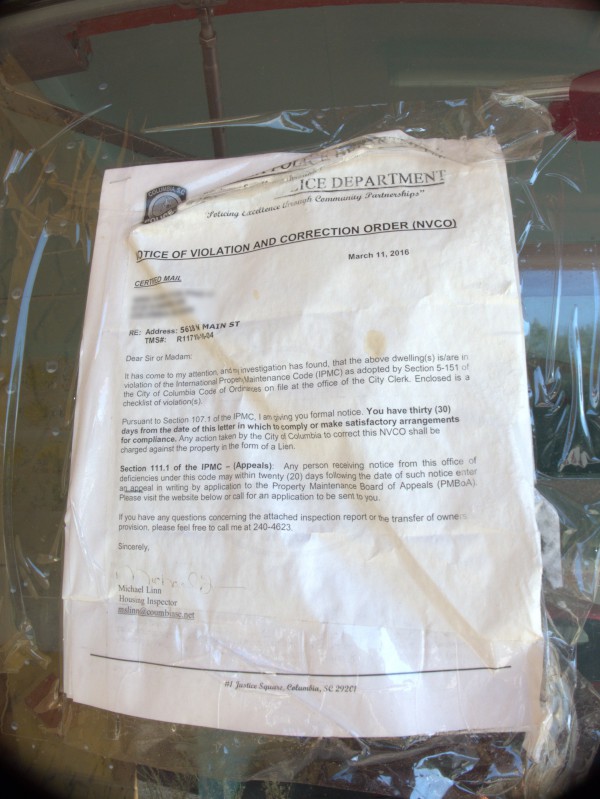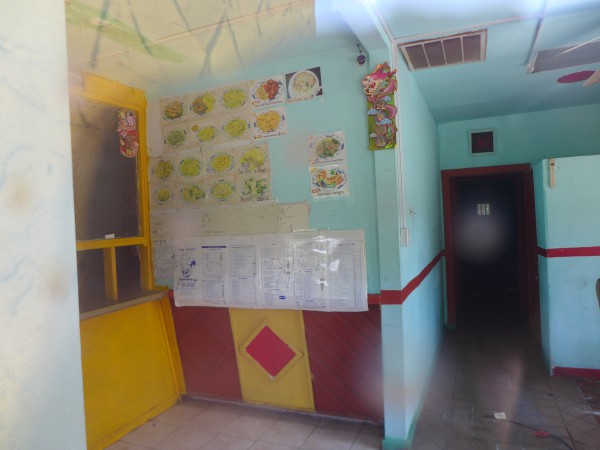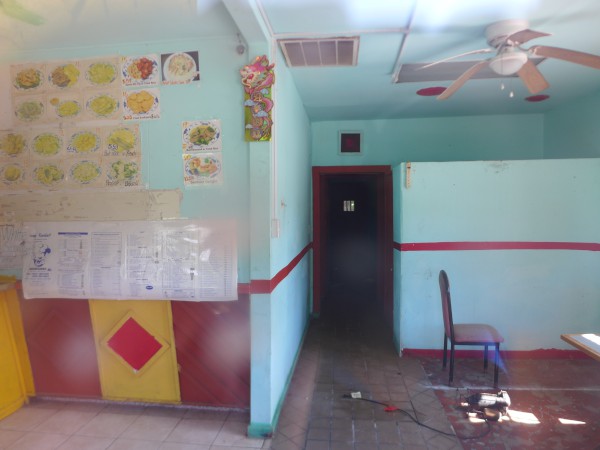 This little Chinese & Chicken outpost on North Main has been closed at least since March.
Wing Basket is obviously not the first tenant in this building, but the shape of it doesn't suggest anything concrete as to the original incarnation to me.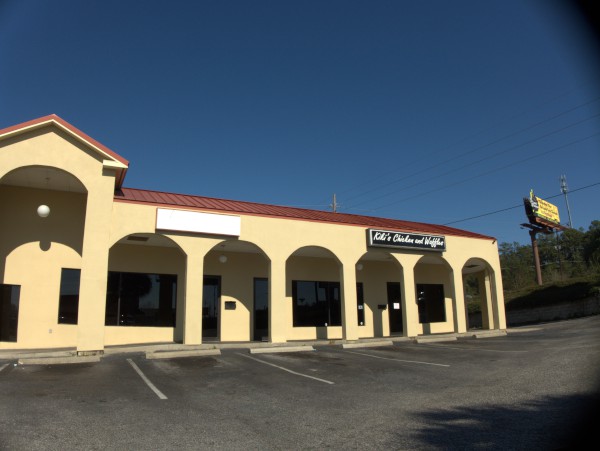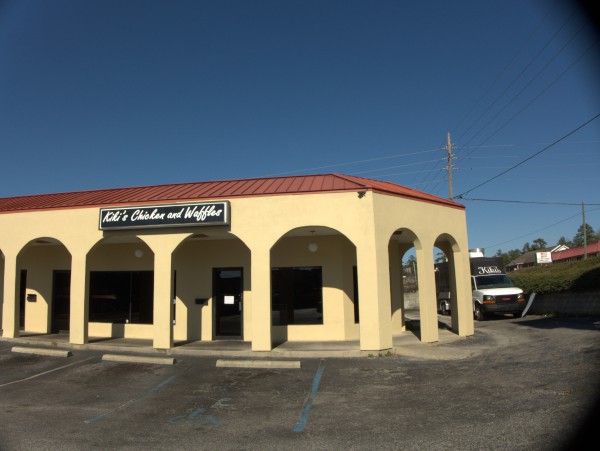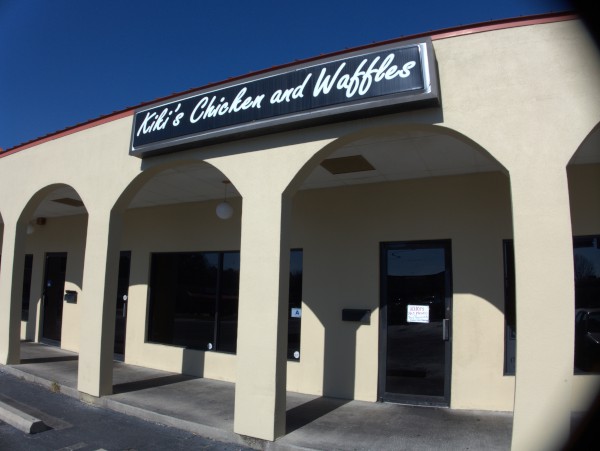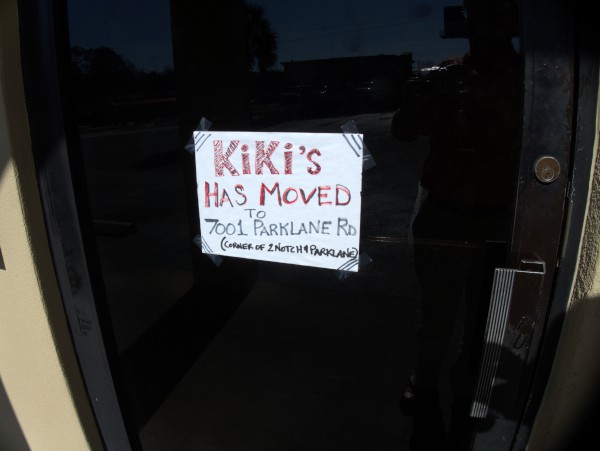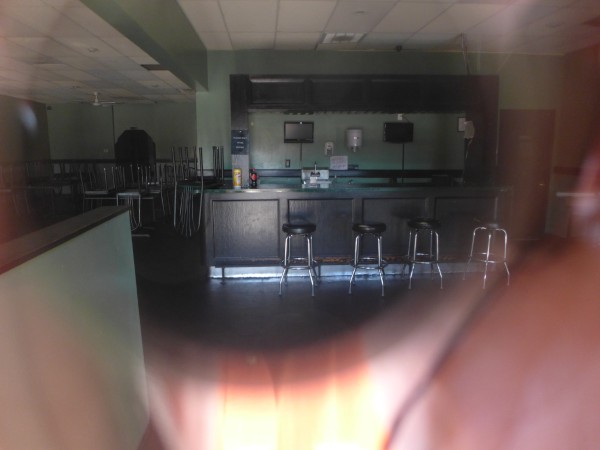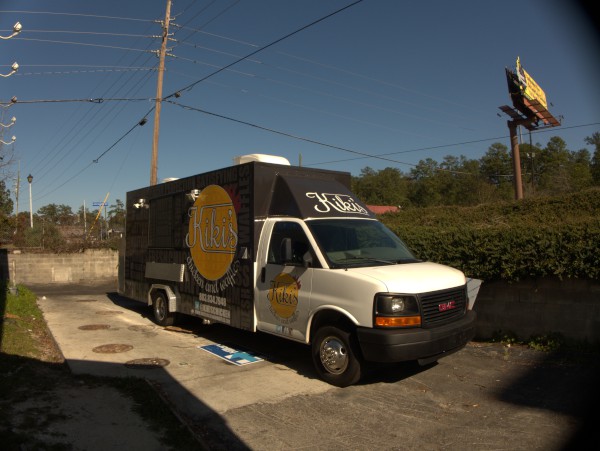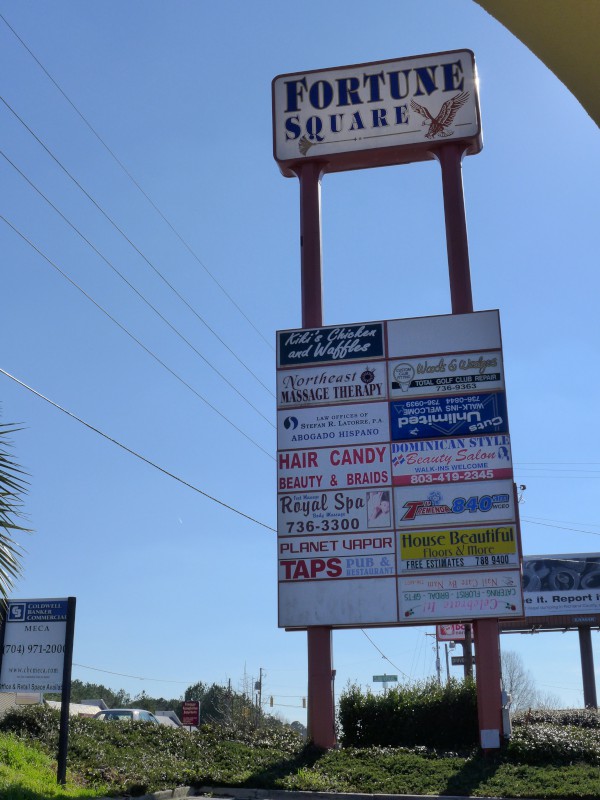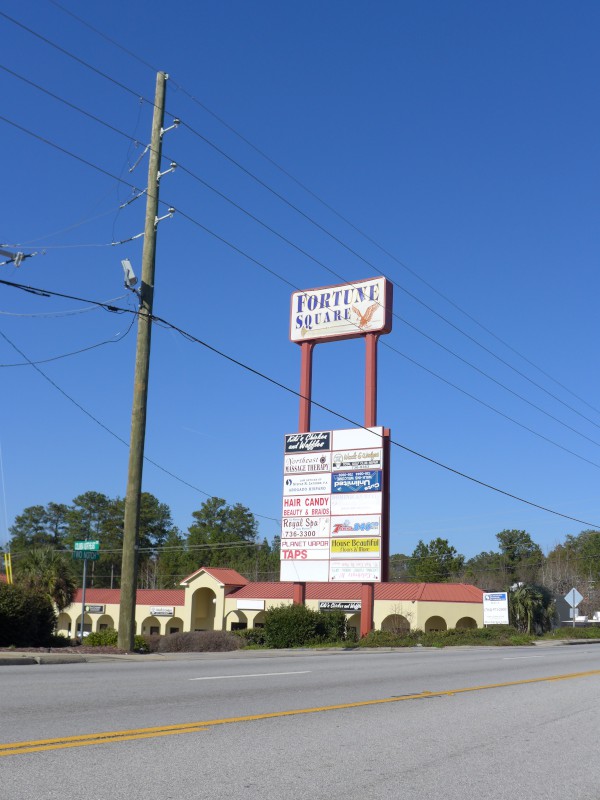 Soul food purveyors Kiki's Chicken & Waffles have left their old, cramped, digs in Fortune Square, and have moved into the old Sticky Fingers location at Columbia Mall.
Judging from the parking lot Sunday 6 March, they will have no trouble filling the larger building..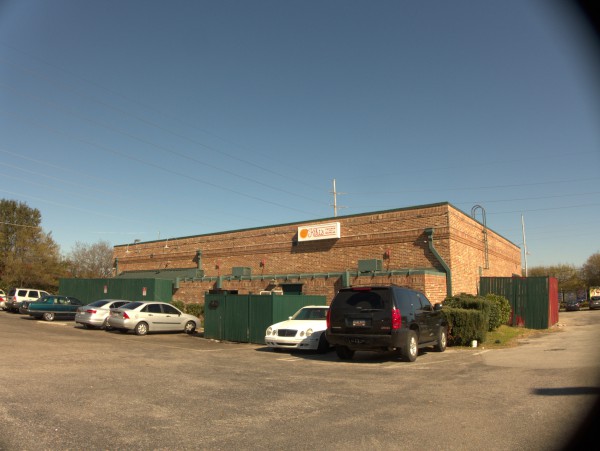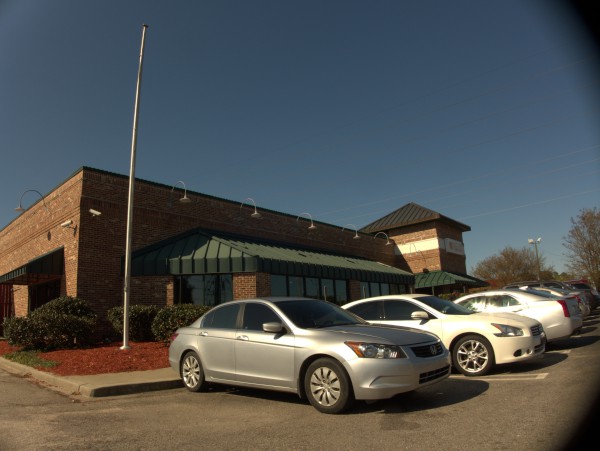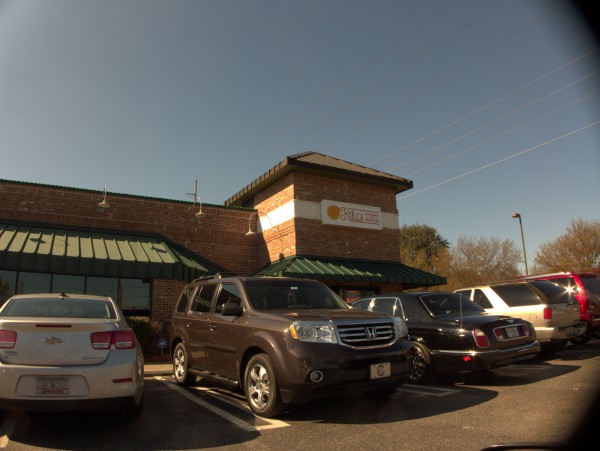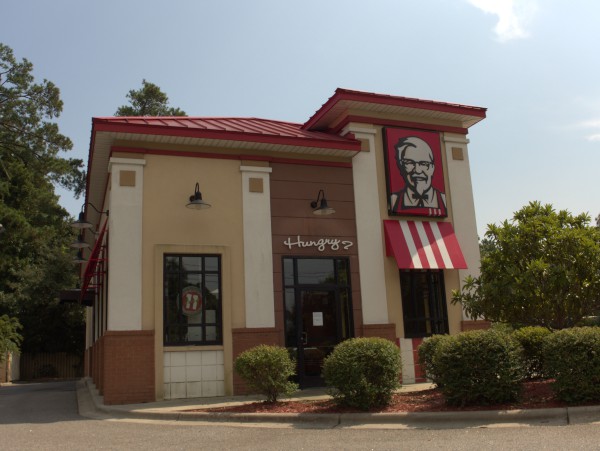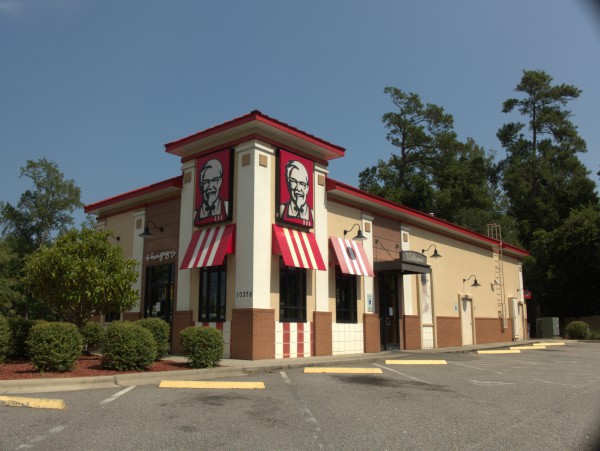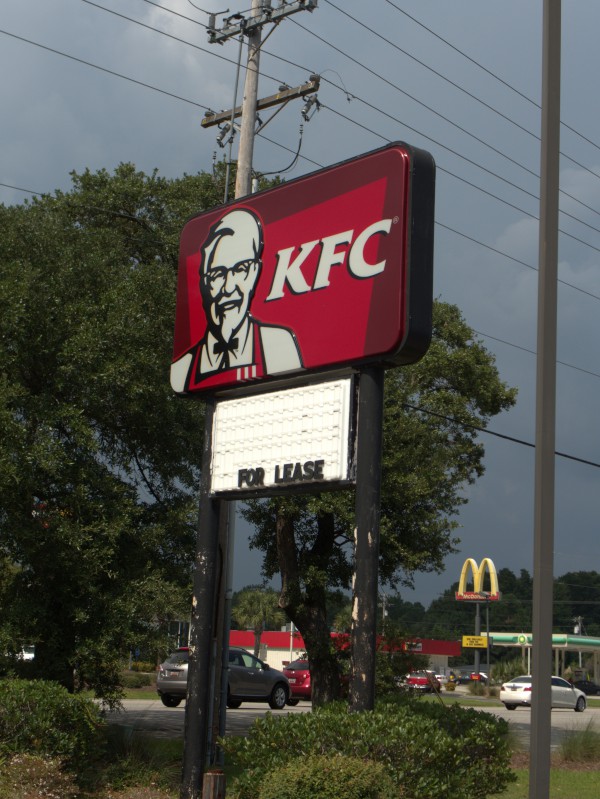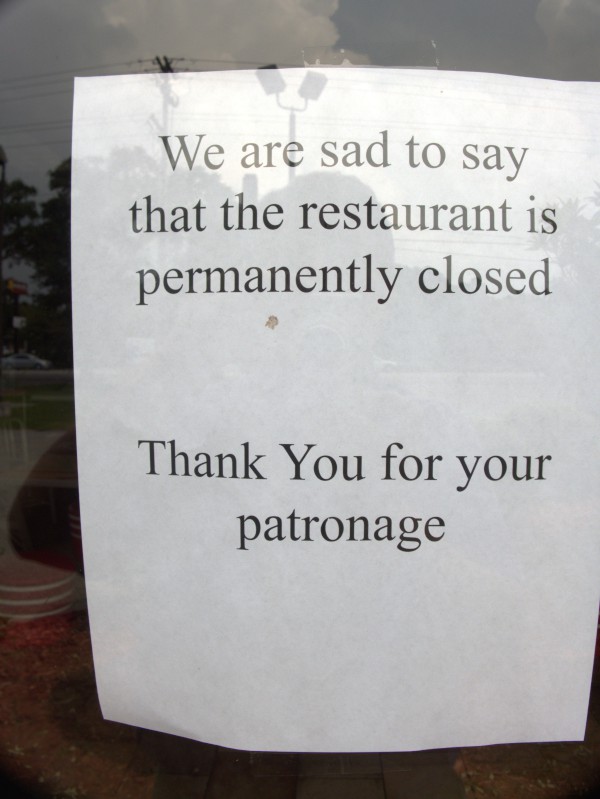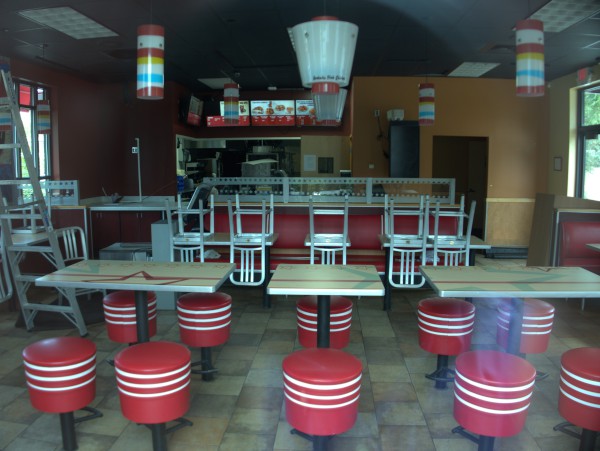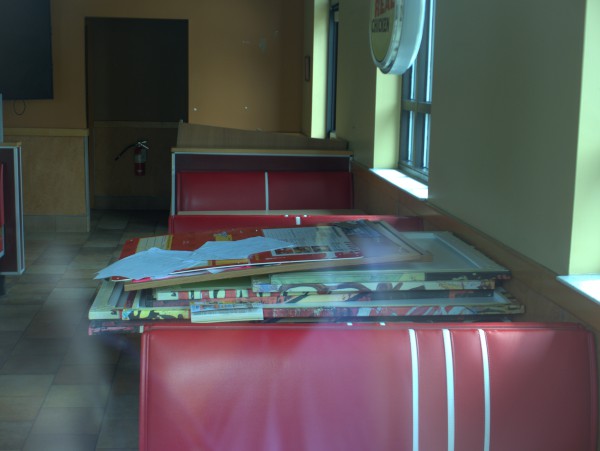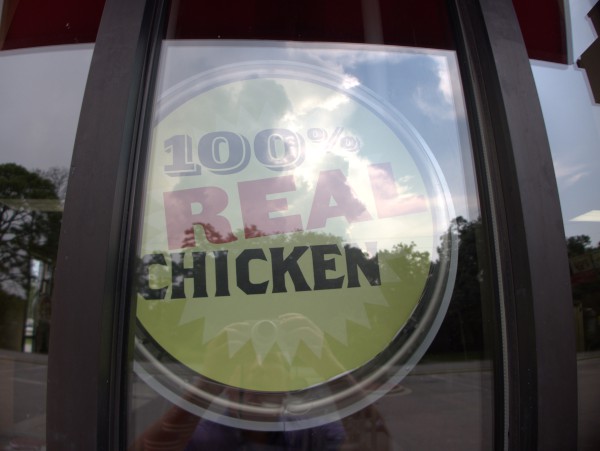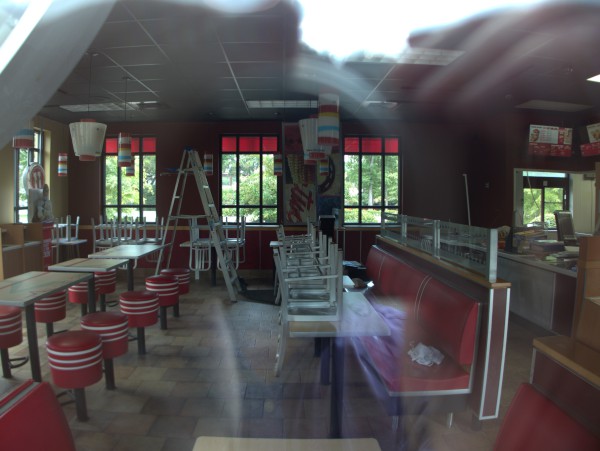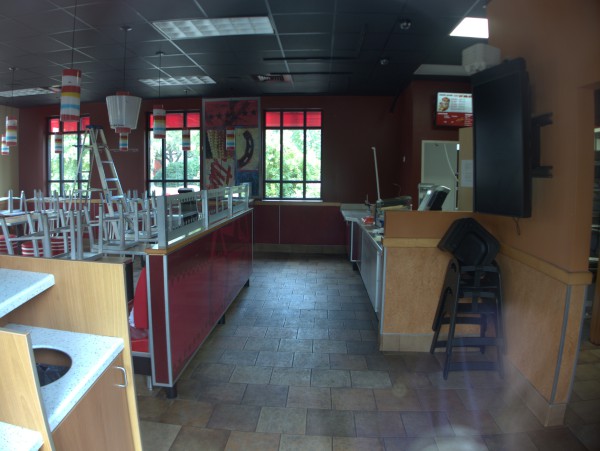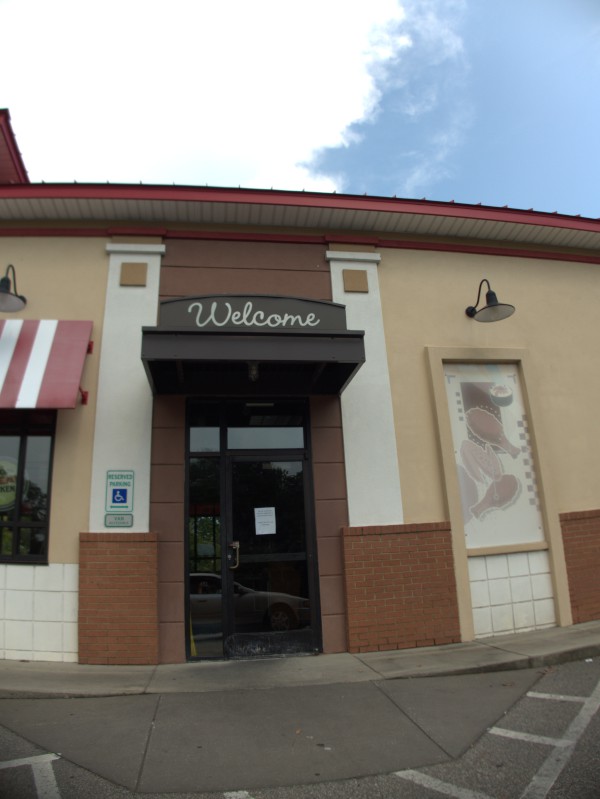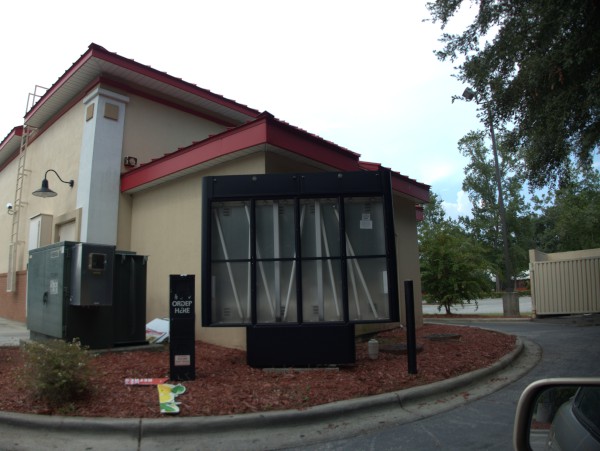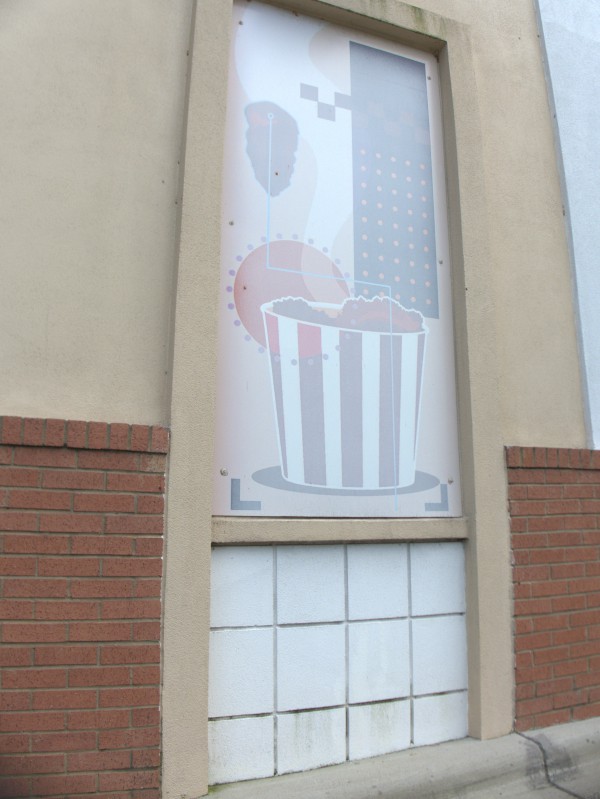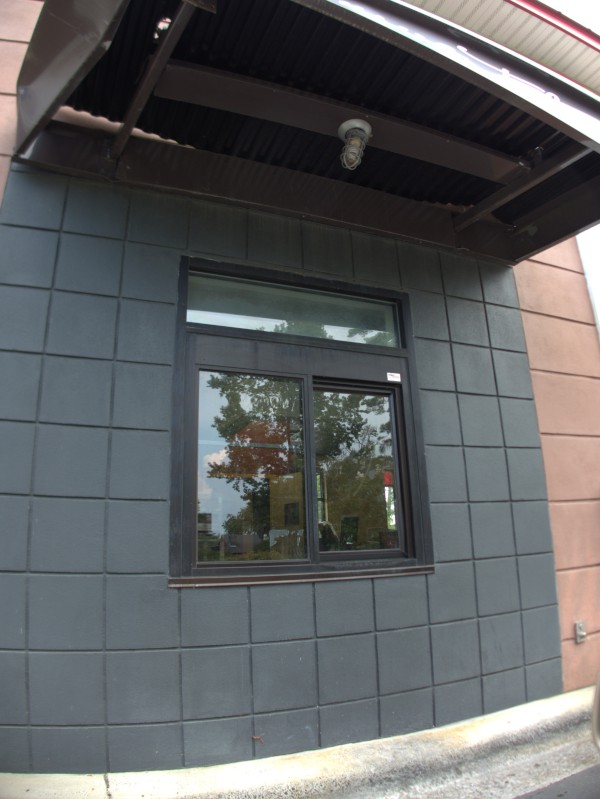 I don't really have a specific date for this closing, but I was down at the beach at the start of August, and am pretty sure I would have noticed if this KFC, next to the new Dollar General had been closed then as it was on Labor Day weekend.
I'm a little surprised at this closing as it was a newly renovated store. The original store, opened probably in the late 80s, was a "mini" KFC that did a mostly drive-through business, and when the time came that the chain wanted a full store, there were concerns whether they could manage it on the piece of property they had, given that the setback and spacing rules had just changed. In the event they came up with the design you see here, which apparently satisfied all the agencies and seemed to do a good business for a number of years.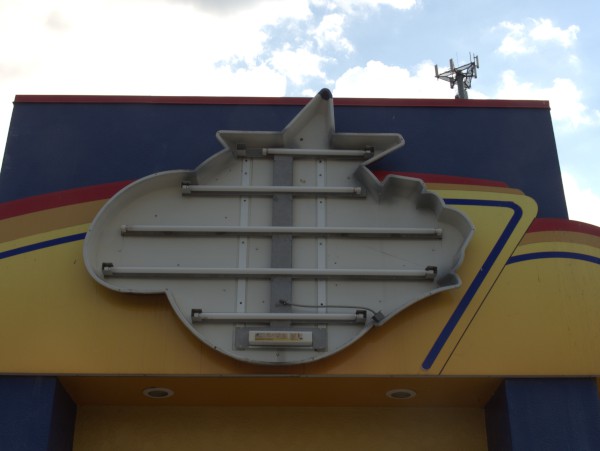 Now the chicken you can't get here goes well with the tacos you can't get next door.
(Hat tip to commenter John Barrs)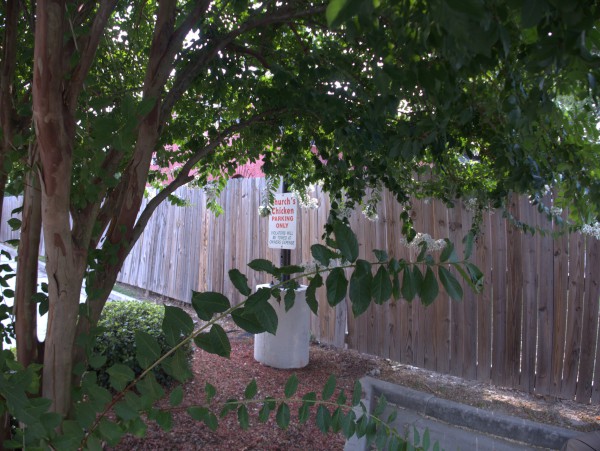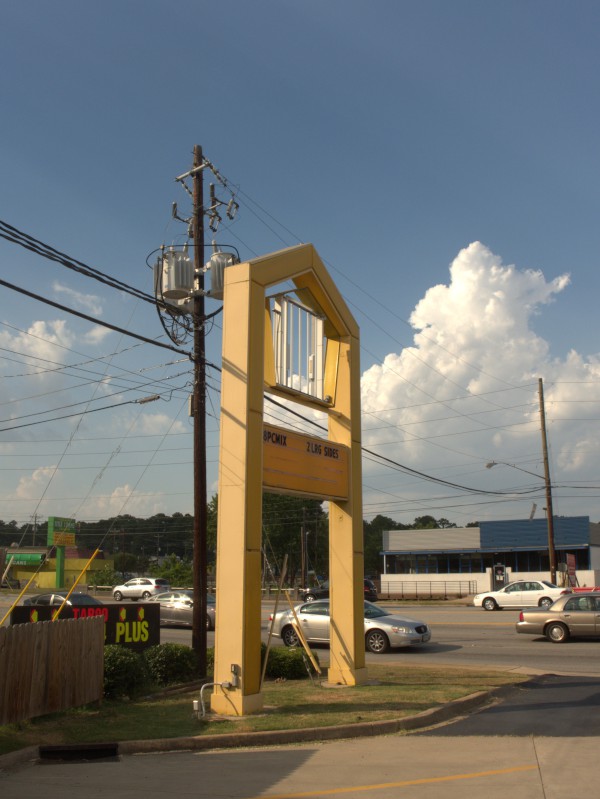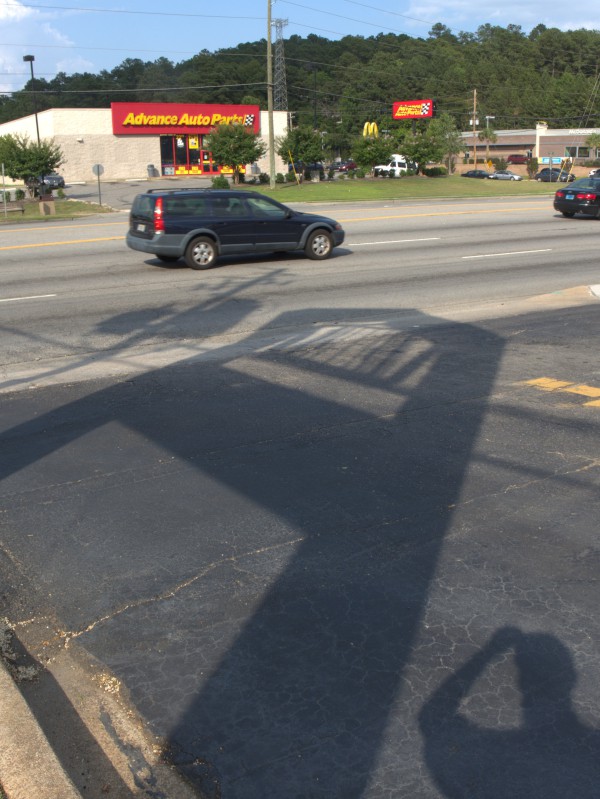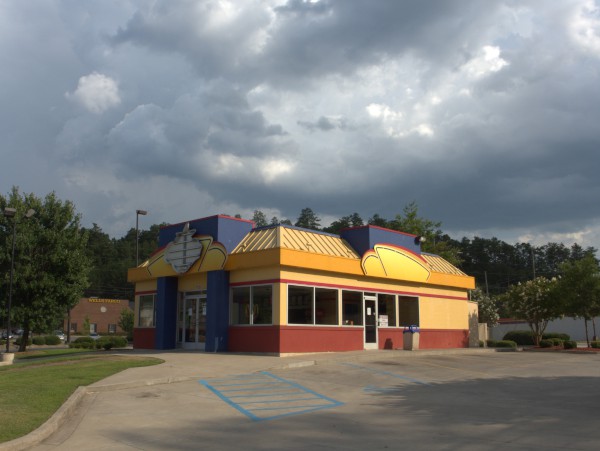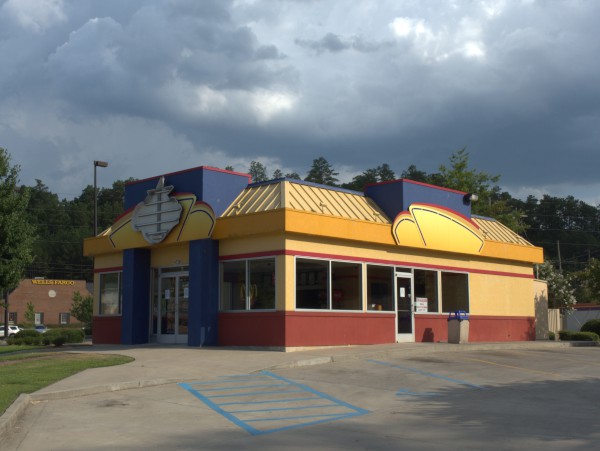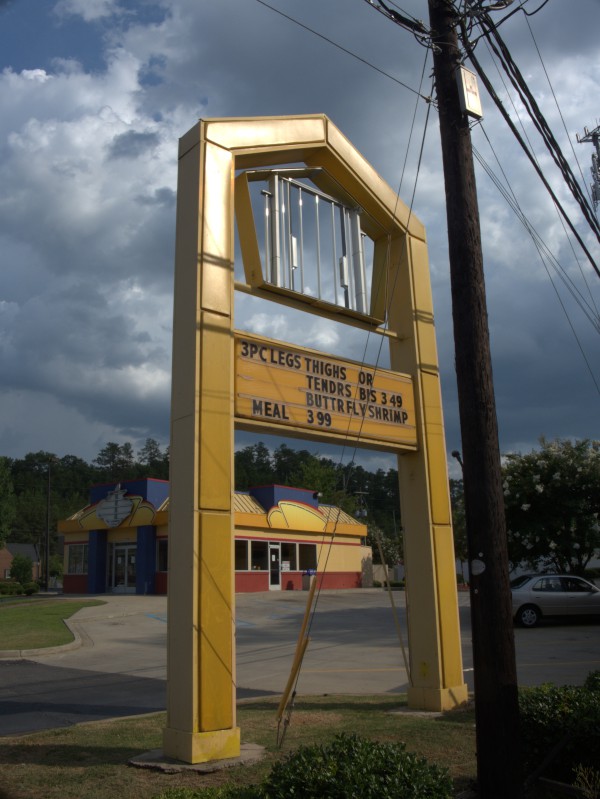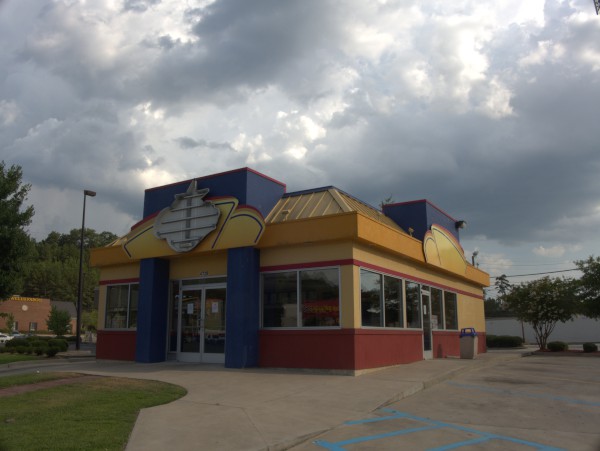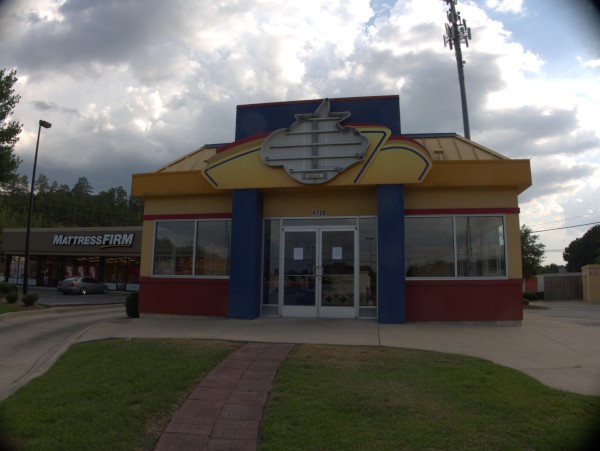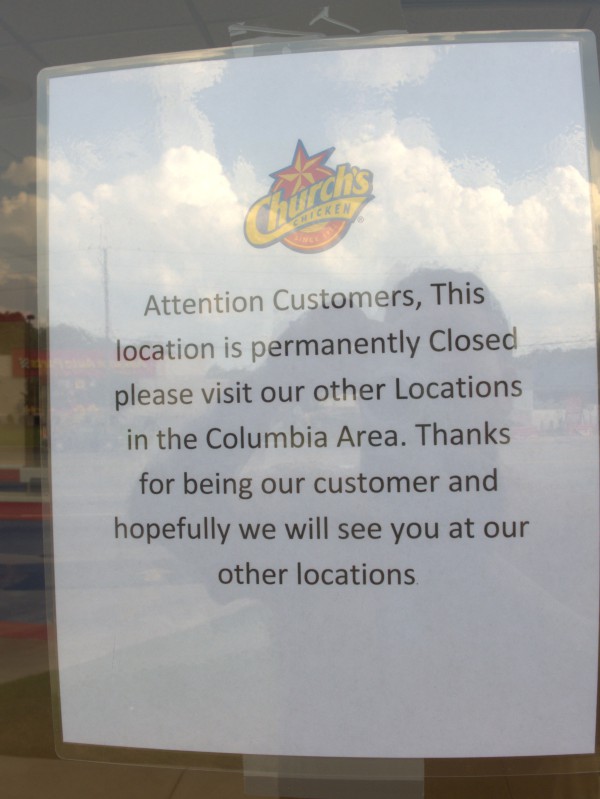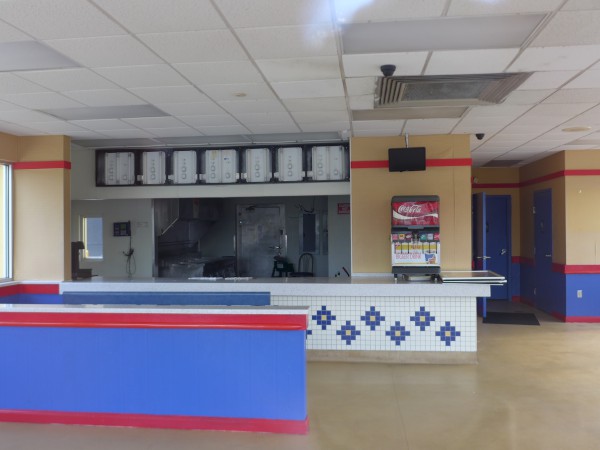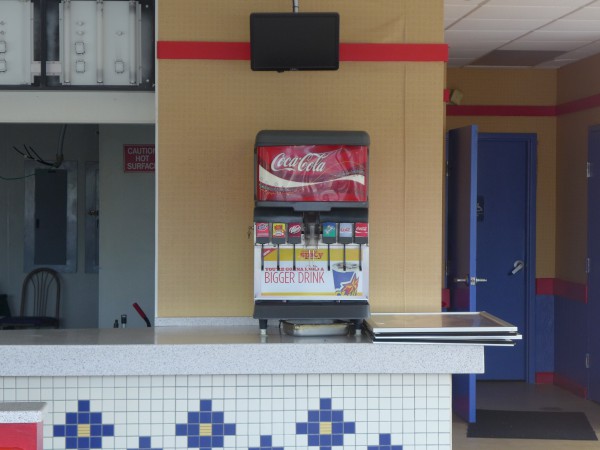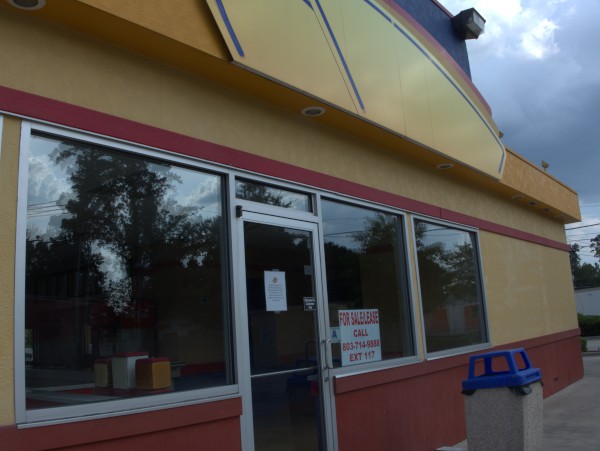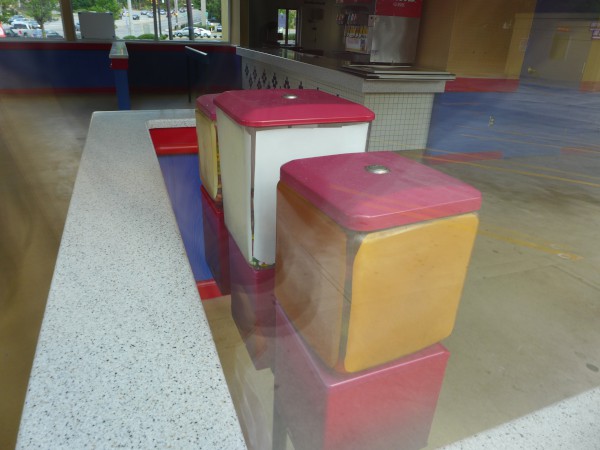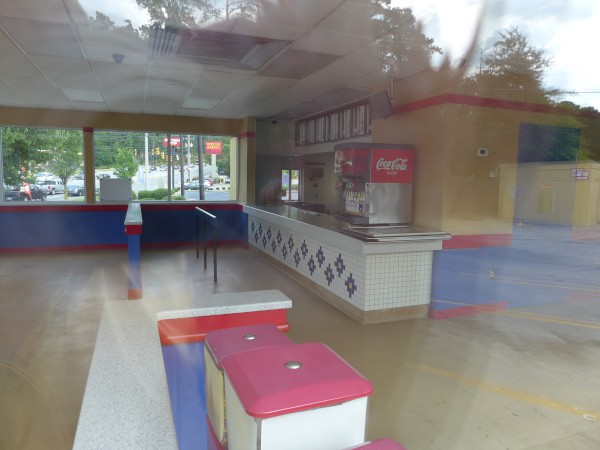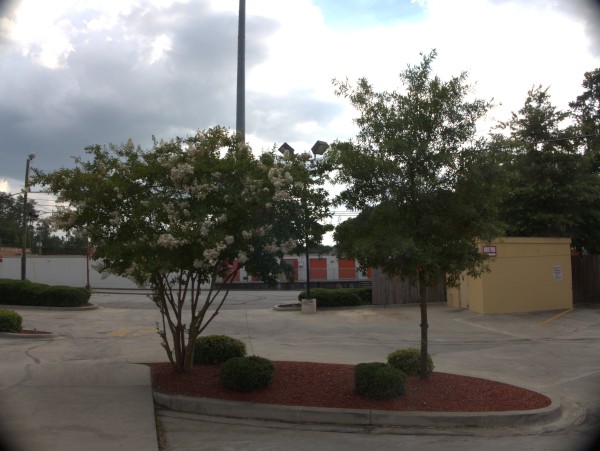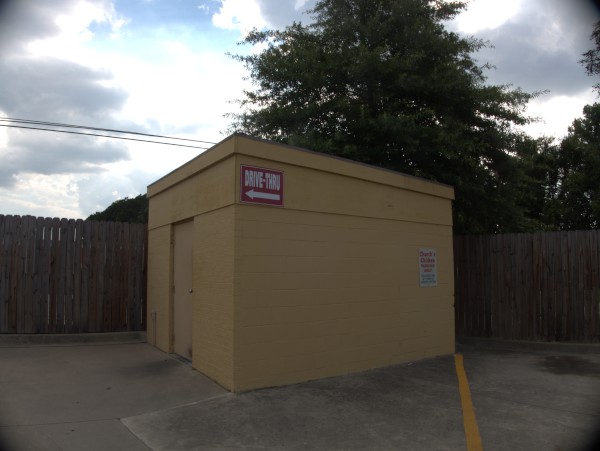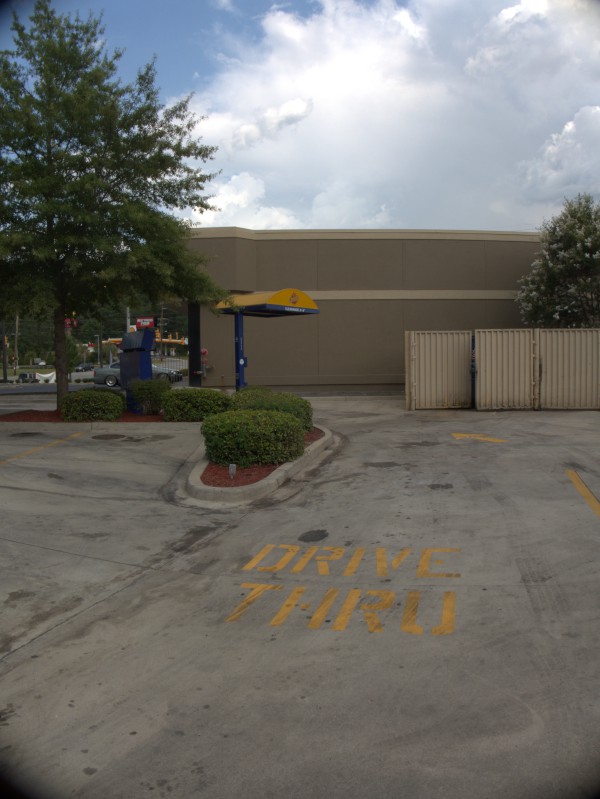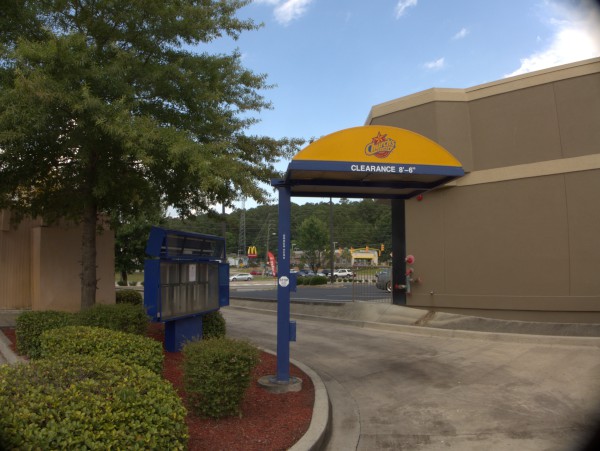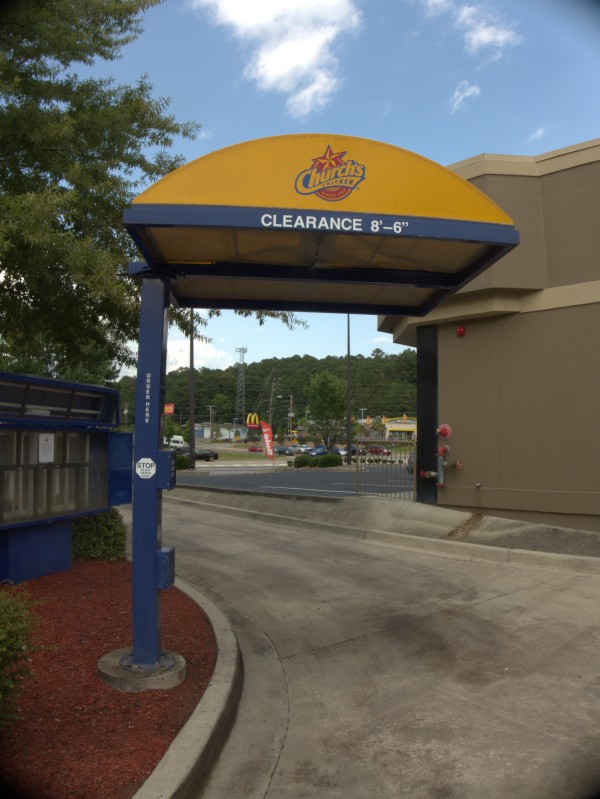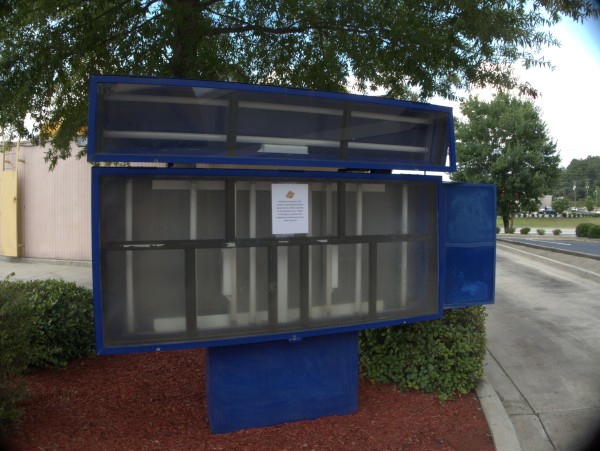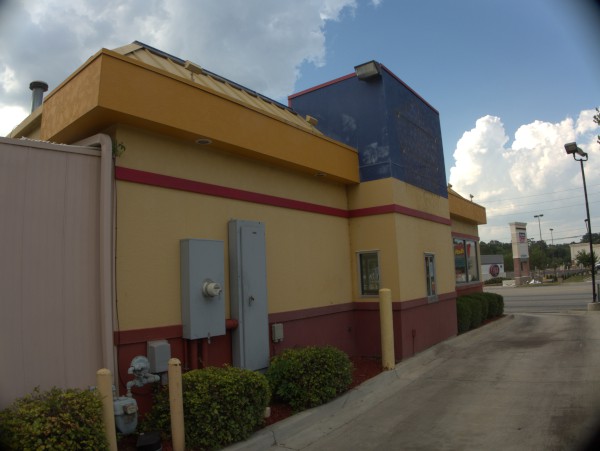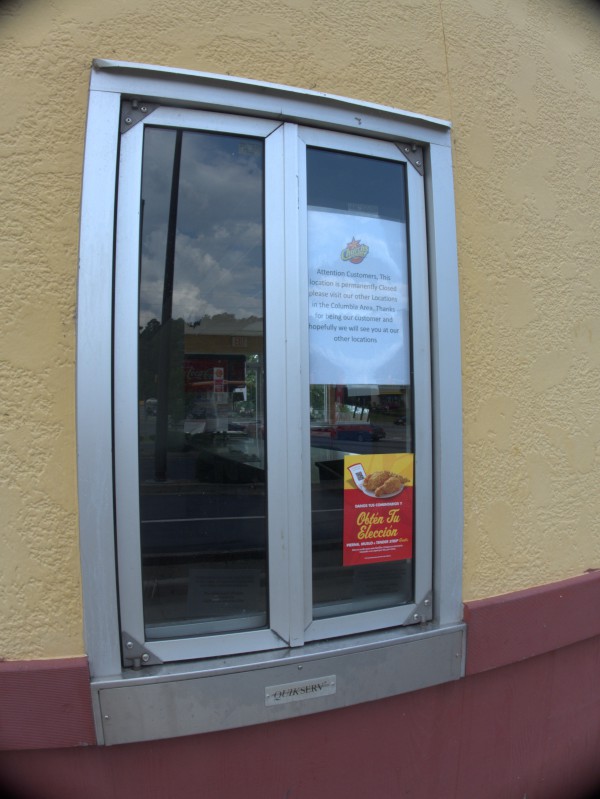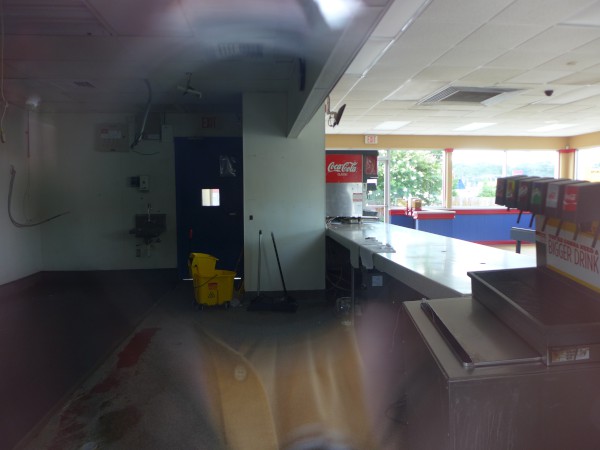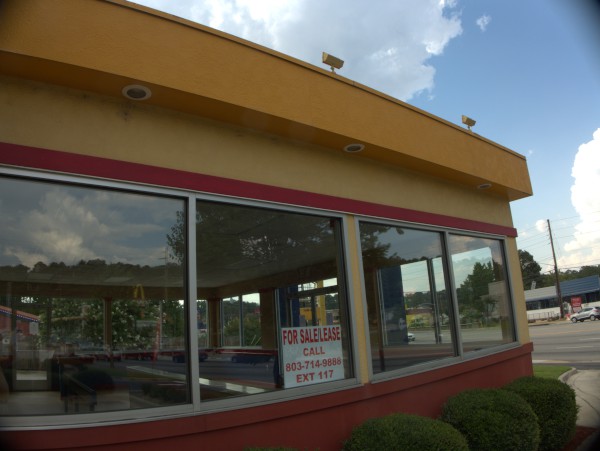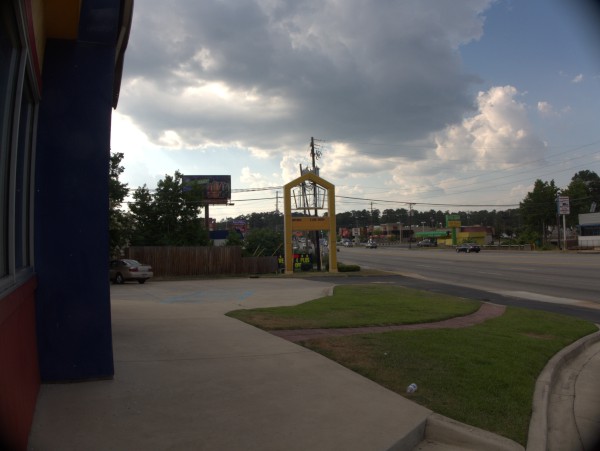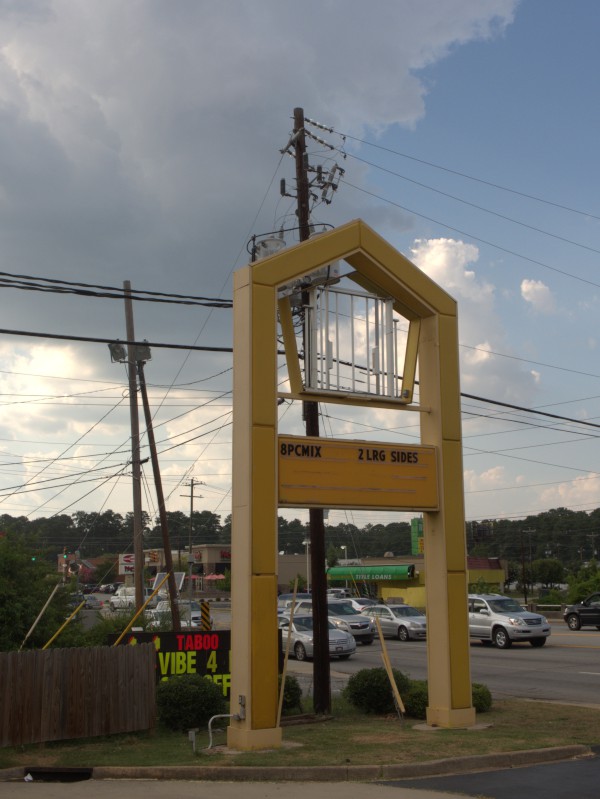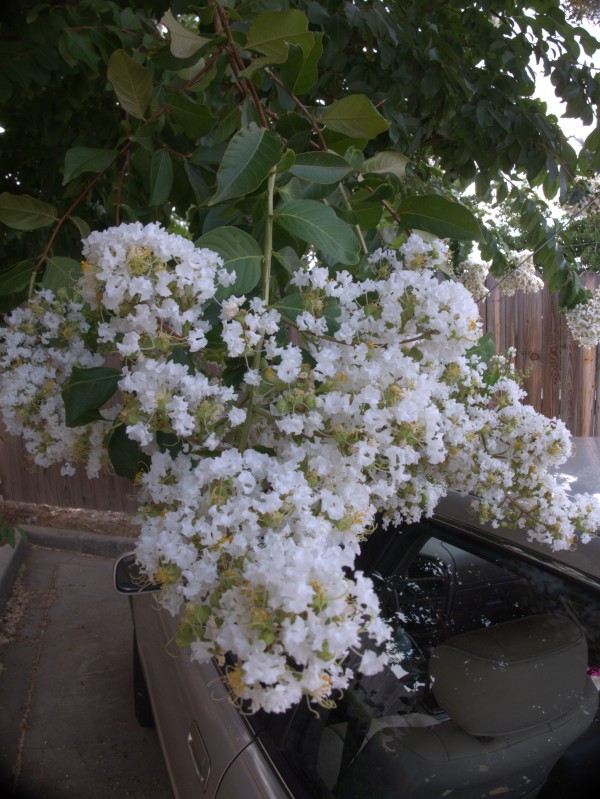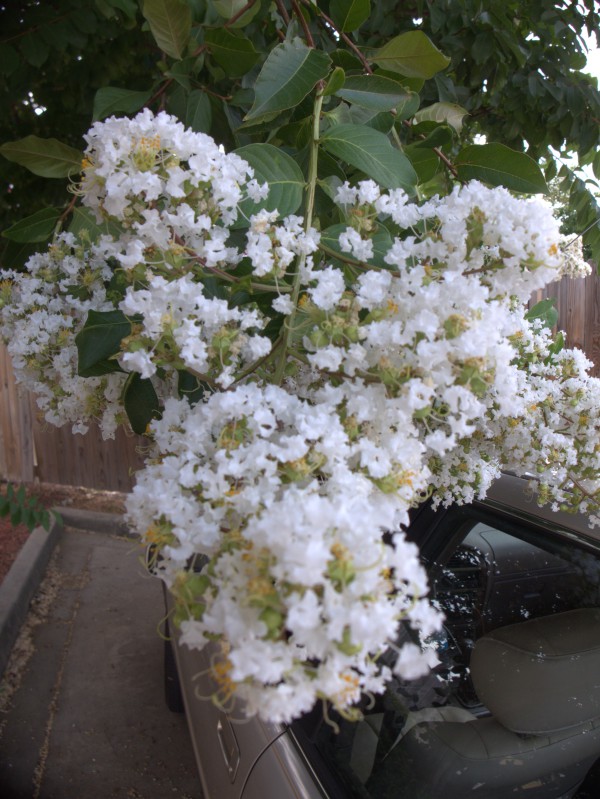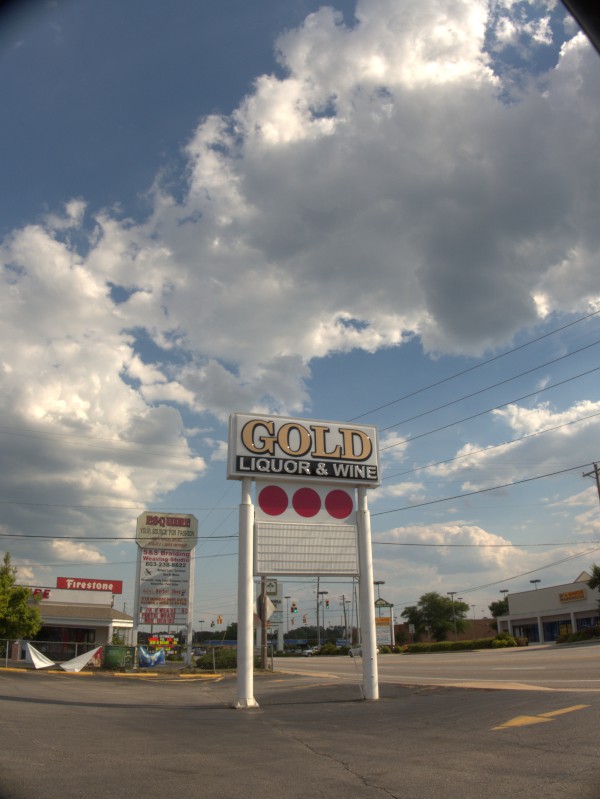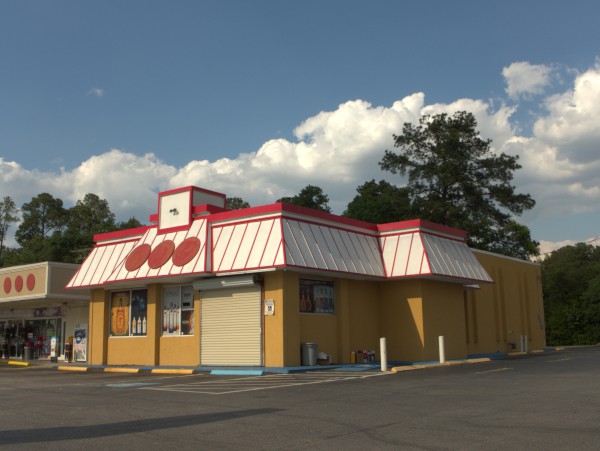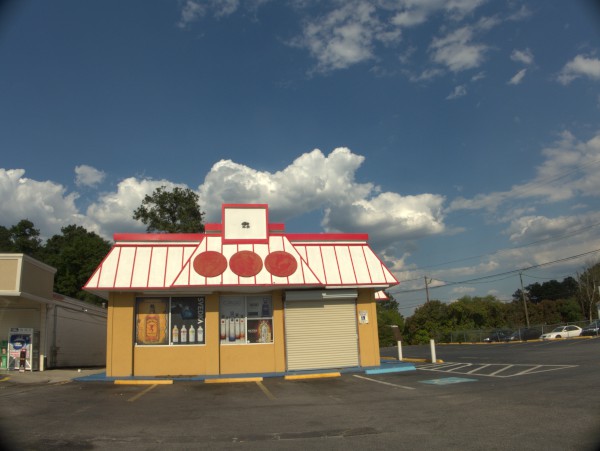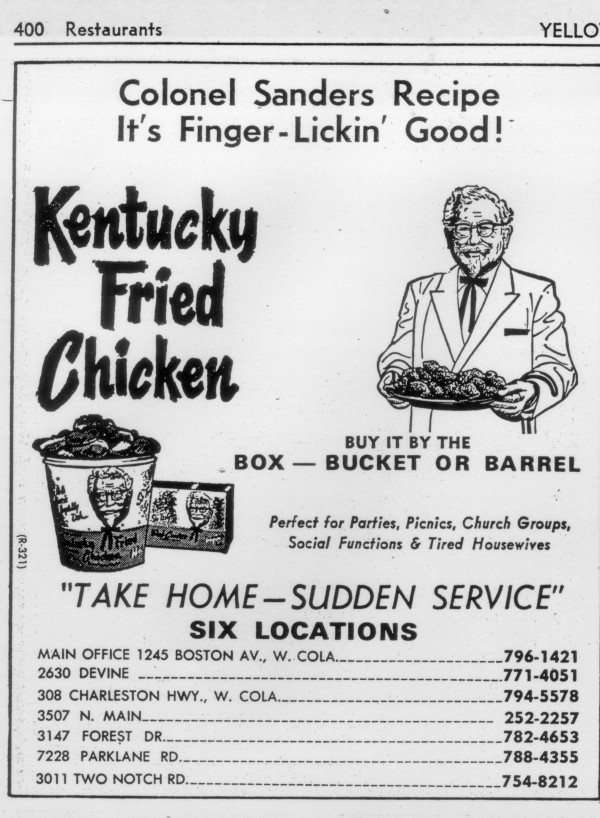 This KFC was gone as early as the February 1997 phonebook, which is the earliest I have at home. As you can see from the ad in the 1976 phonebook, at one time this was store #7 for Kentucky Fried Chicken in Columbia, and at this remove, it's easy to forget that the picture in the ad was that of a living man who still toured the country promoting Kentucky Fried Chicken, despite being unhappy with what corporate had done with his gravy.
(Hat tips to commenters Andrew & Sidney)
Posted at 10:26 pm in Uncategorized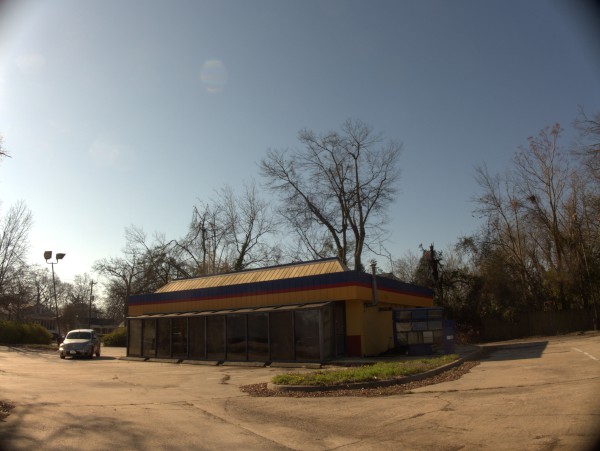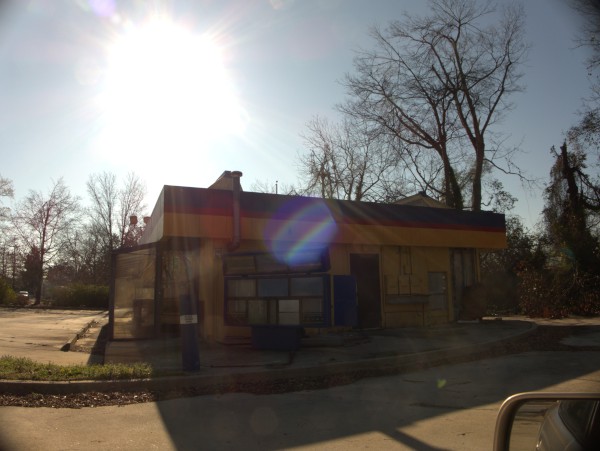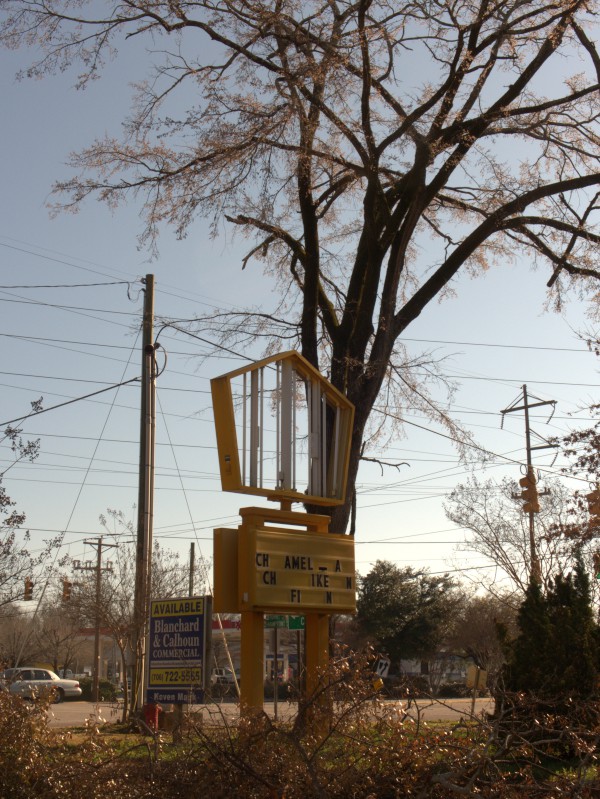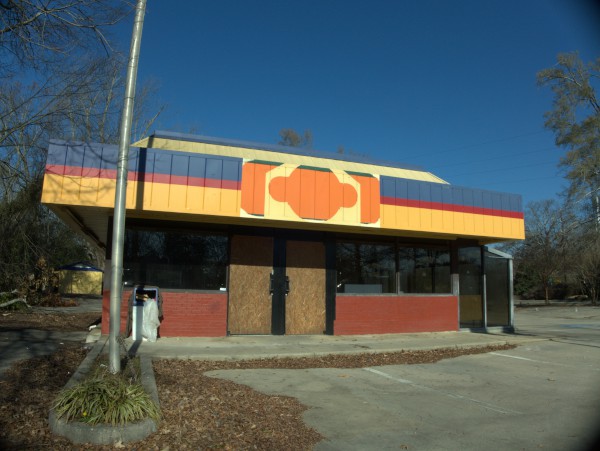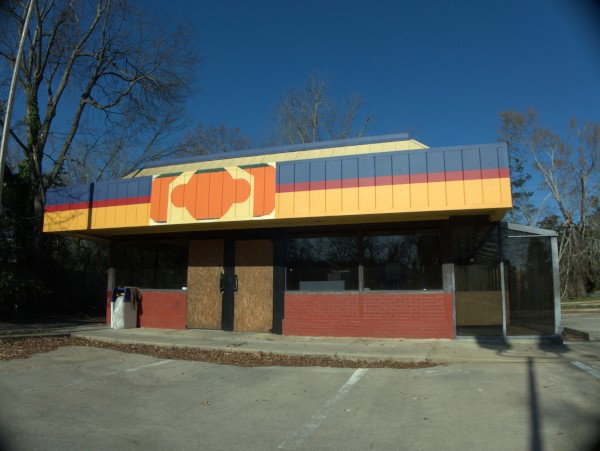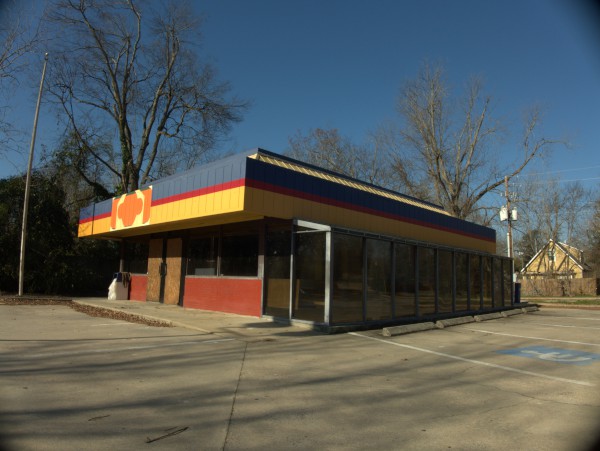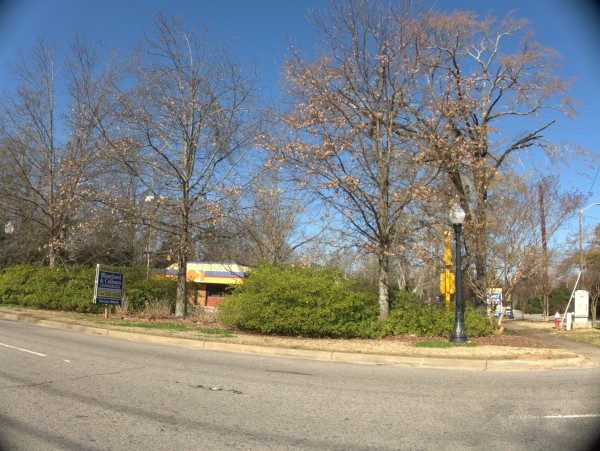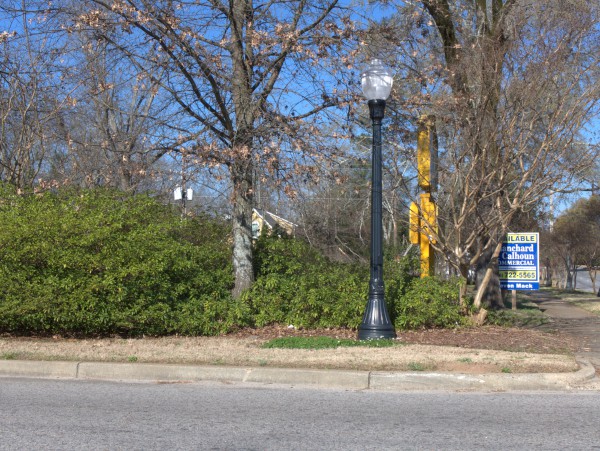 Well, there was some chatter on Have Your Say the other day about Church's Chicken, so I thought I would bring out these Church's pictures from Aiken. They were taken on a fairly recent visit this March, but I believe the restaurant has been vacant since before I left Aiken around 2005 or so. The place is on the stretch of US-1 (York Street) between I-20 exit 22 and downtown proper. Or perhaps you can consider Hampton Avenue to be the start of downtown (and Aiken's weird double streets). LoopNet says the building is in the city limits proper. (They also seem to be saying it can be reused, but the current state is a good bit more decrepit than the picture they use, and I have my doubts).
Posted at 1:44 am in Uncategorized
Posted at 12:33 am in Uncategorized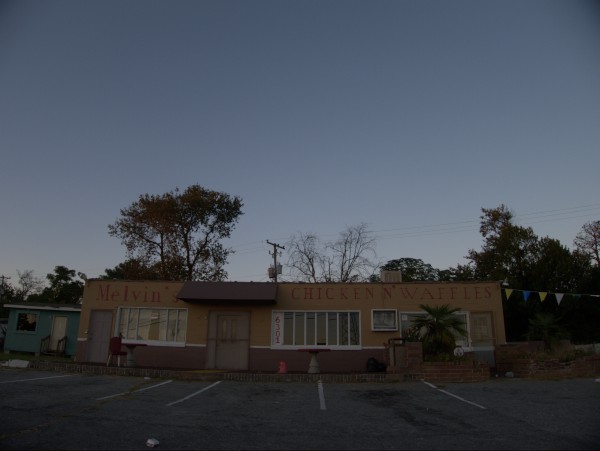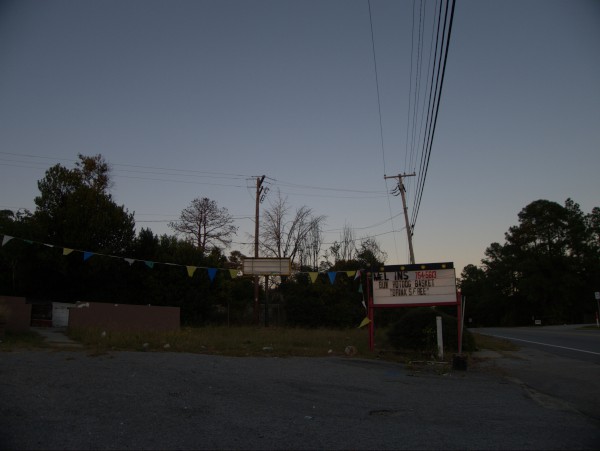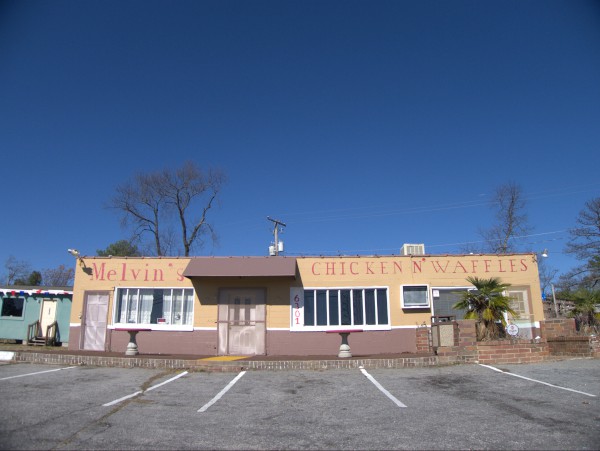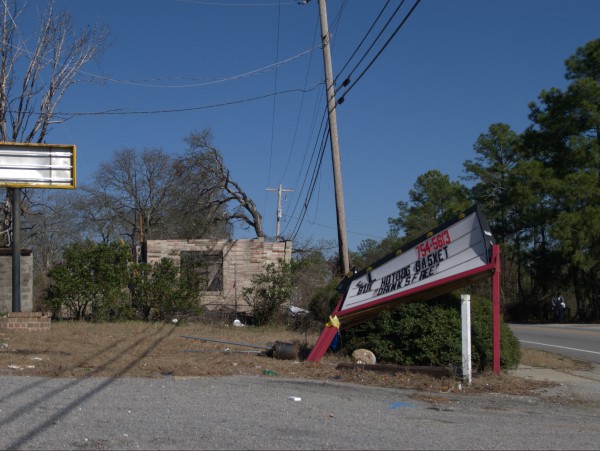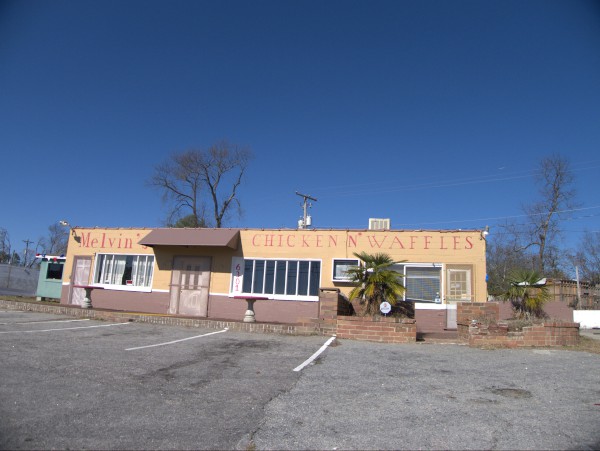 This is the follow-on operation to Carolina Famous Hotdogs & Wings (though curiously, Ihave that one at 6303 Shakeespeare), and was one of a number of Chicken & Waffle restaurants opening in Columbia last year. That's certainly a trend that seemed to come out of nowhere for me. I'd gone my whole life without hearing about that particular food combination, and suddenly I seemed to hear about it a couple of times a week. It almost sounds like a punchline. "Why did the chicken cross the road? To get a waffle.."
Posted at 1:42 am in Uncategorized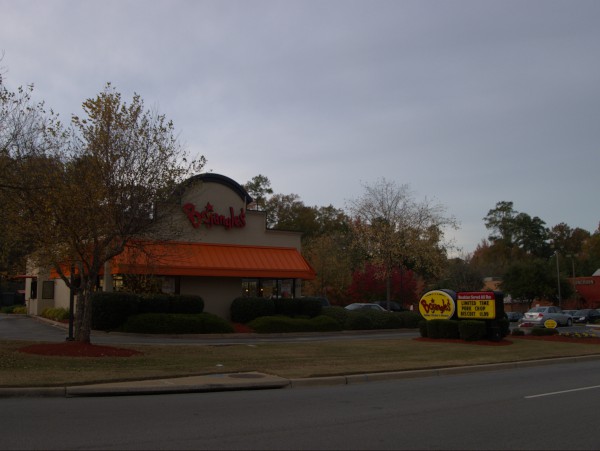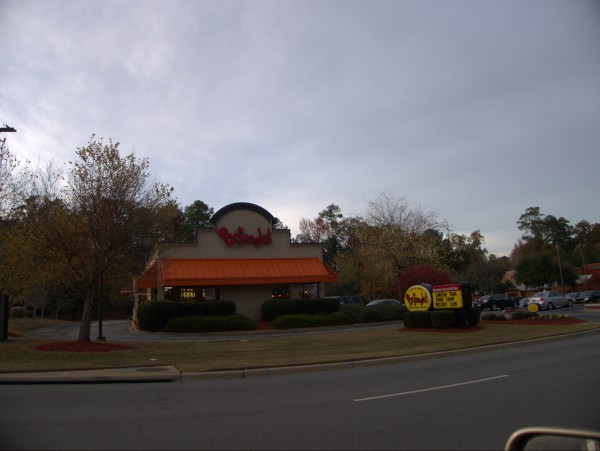 I never really associated Kenny Rogers with food (well, except maybe "four hungry children & a crop in the field"..), but according to my sister, the chicken at his Kenny Rogers Roasters restaurants was excellent. And, in fact, from what I can tell from this Wikipedia article, there was a Seinfeld episode based around that fact.
The article is quite vague about what happened to the chain. At one point they were doing well, having just bought out a troublesome competitor and gone public with over 1000 restaurants, and a few sentences later they are in Chapter 11. Today, apparently almost all the stores are in Asia.
The Chapter 11 came in 1998, but the Harbison store was already a Bojangles at that point, so I'm just leaving the closing date as mid 1990s.
You've got to know when to fold 'em..
Posted at 11:46 pm in Uncategorized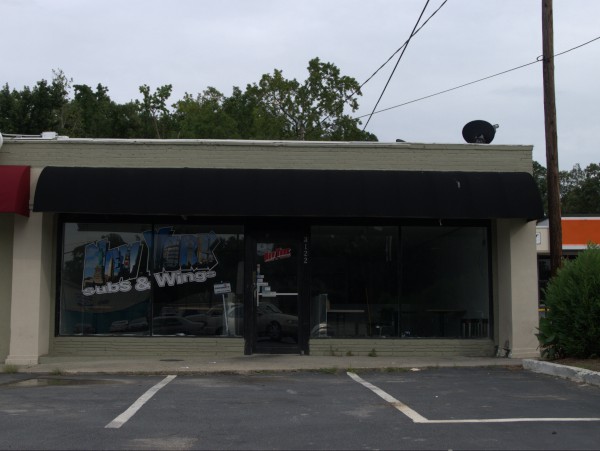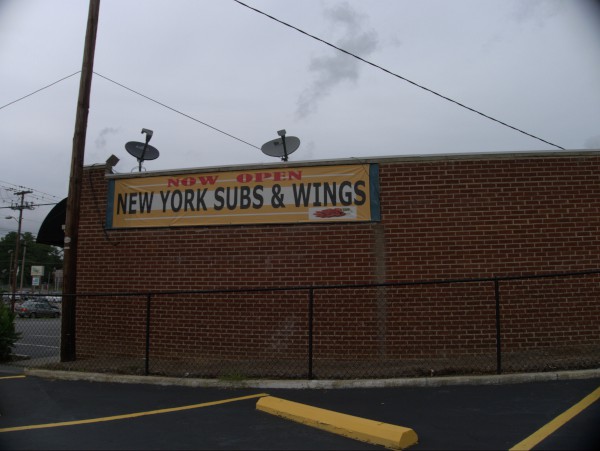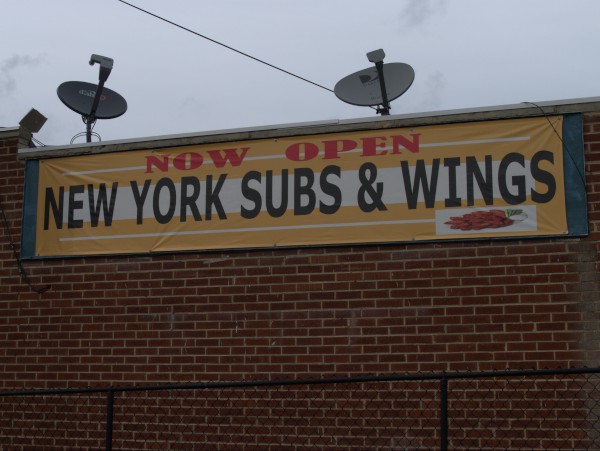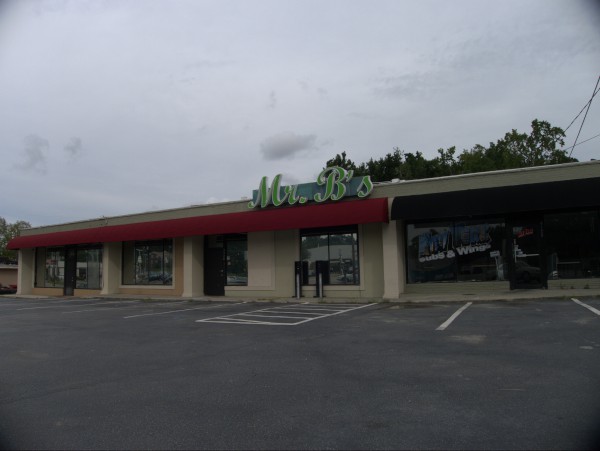 This little sandwich & chicken restaurant was across the fence from Frank's, and shared the building where Mr. B's nightclub is located. This suite is also the former location of Rookie Billiards and Gardenia's restaurant.
I'm not exactly sure what "New York" means in a sub style (I hear "New Jersey" more often), but the reviews they got on Urban Spoon were positive.
UPDATE 30 October 2012: Commenter badger points out that this storefront was once a adult video store. Actually "Chasers Wholesale Video" is listed for this storefront (3122) while "Chasers' Mags-N-Mixers" is listed for the left end of the building (3128). I think the whole building (which has three storefronts now, had only one or two then).