Archive for the 'Charleston Highway' tag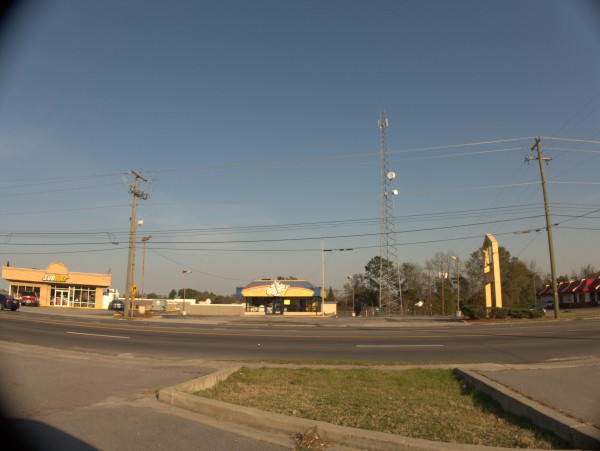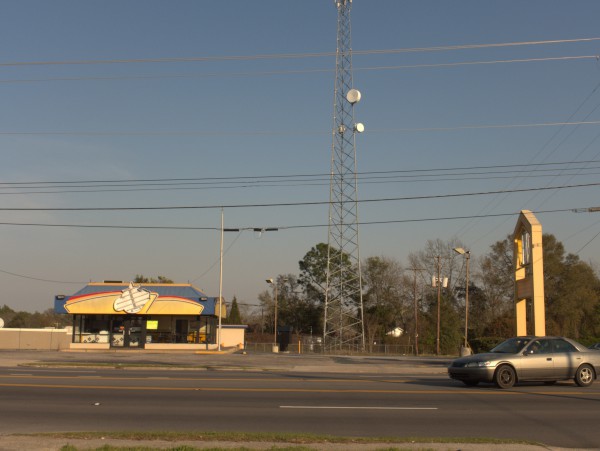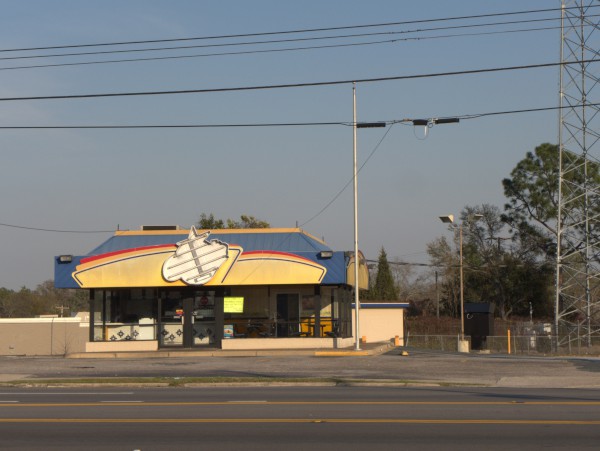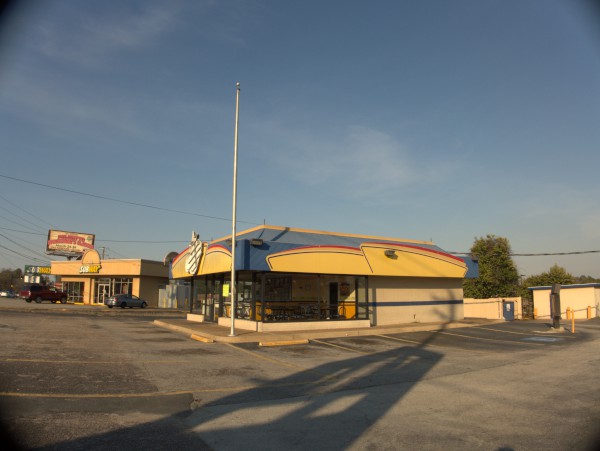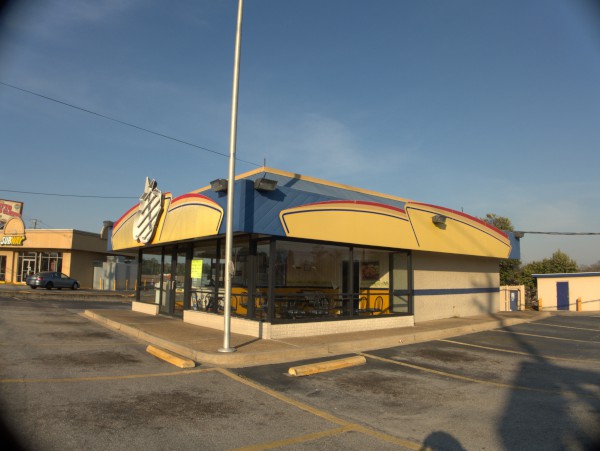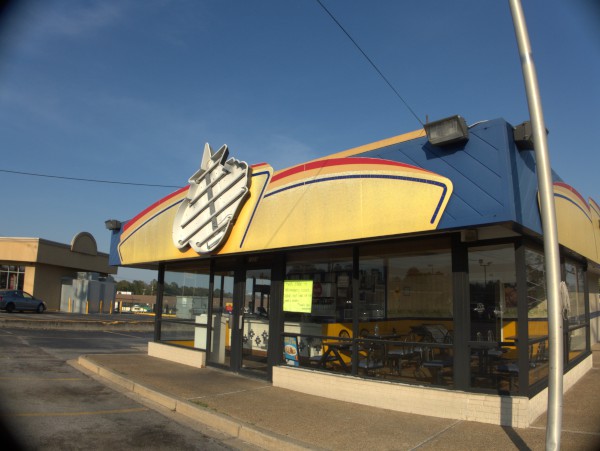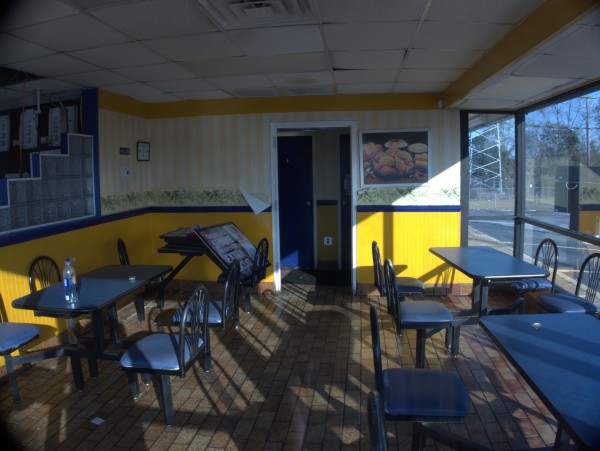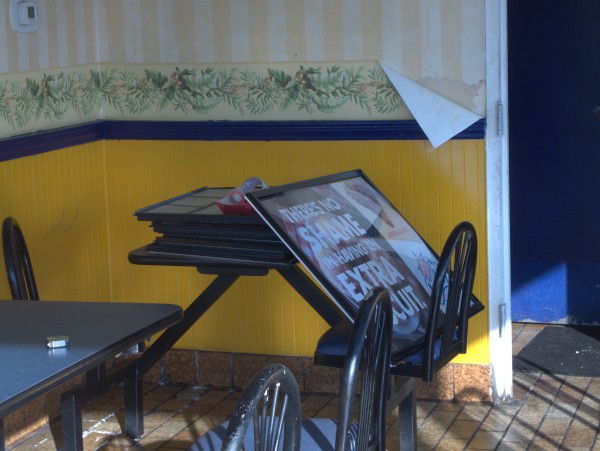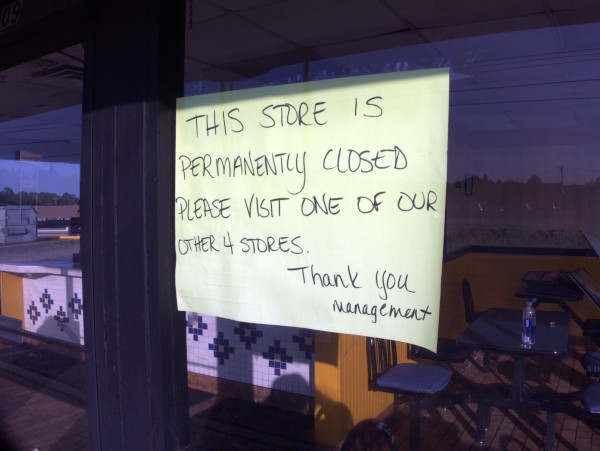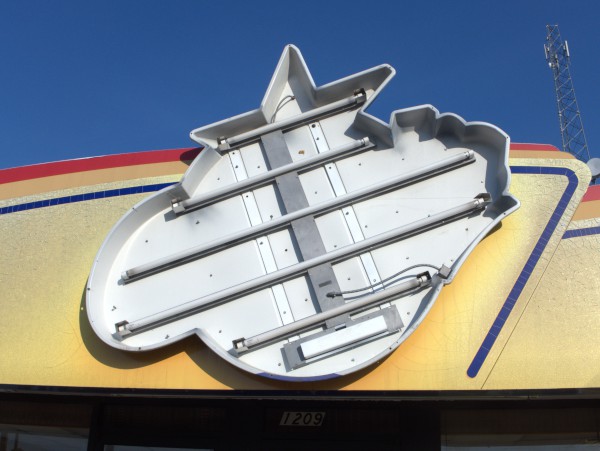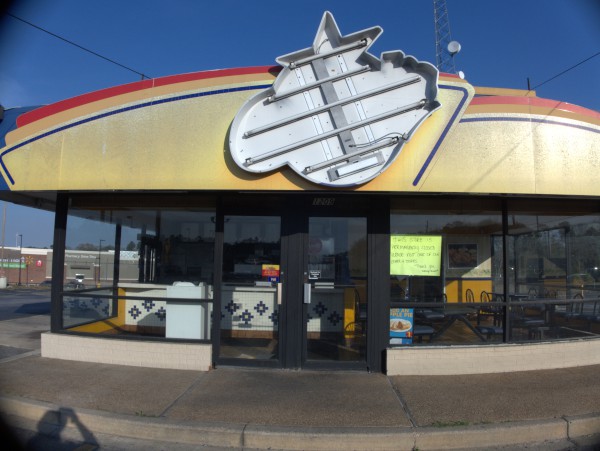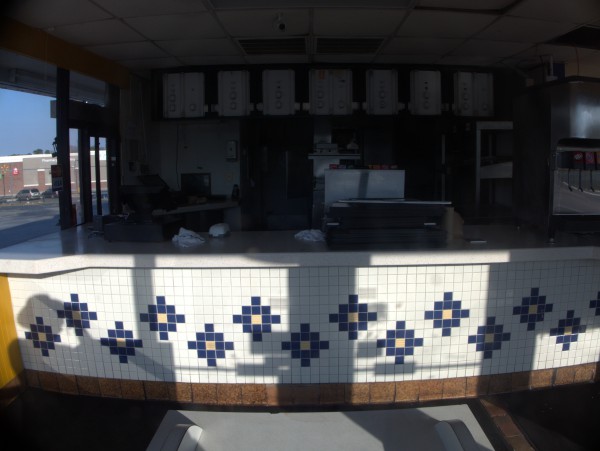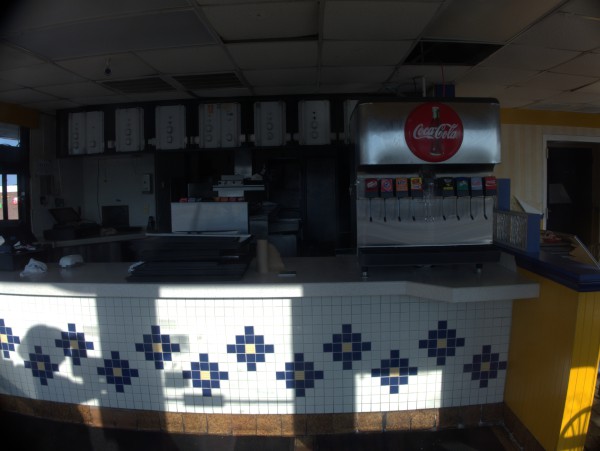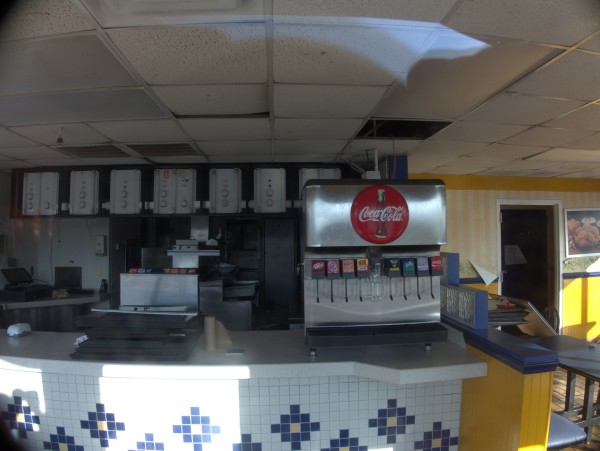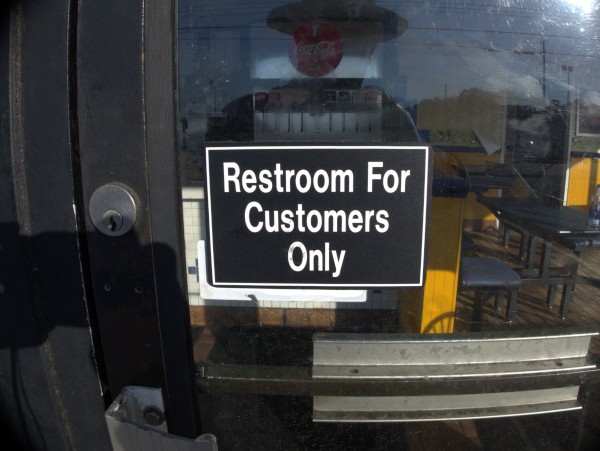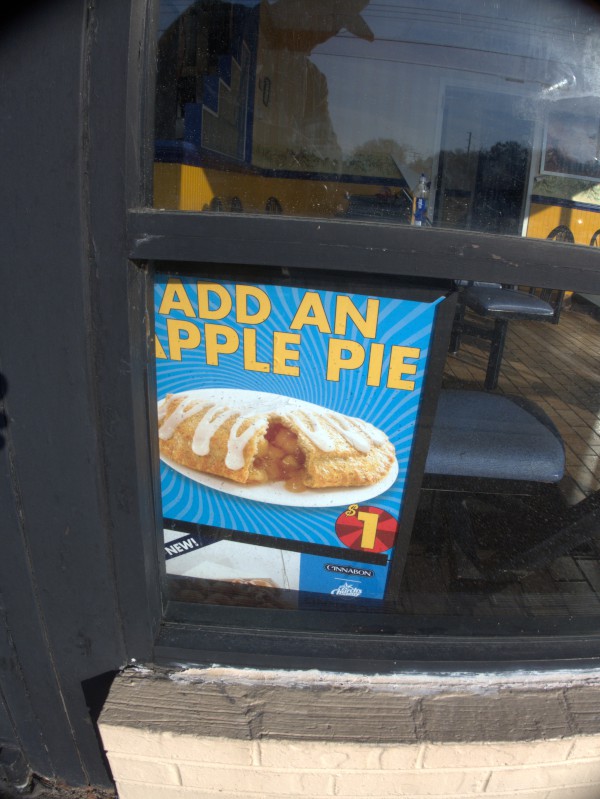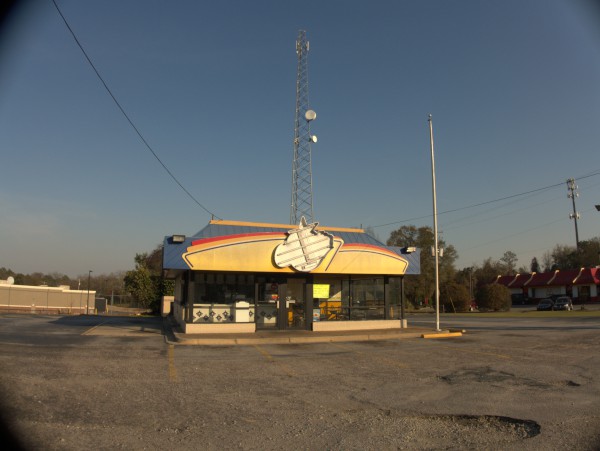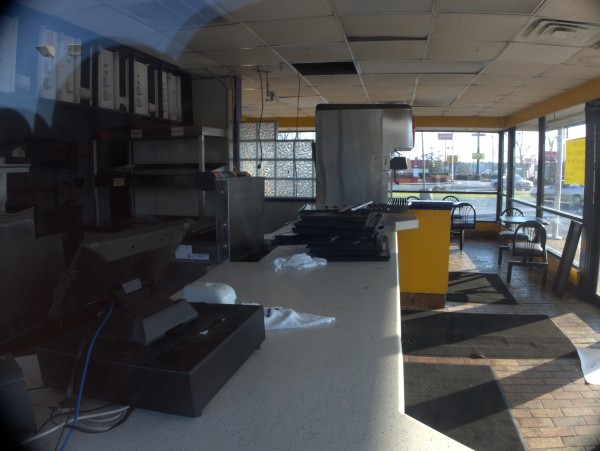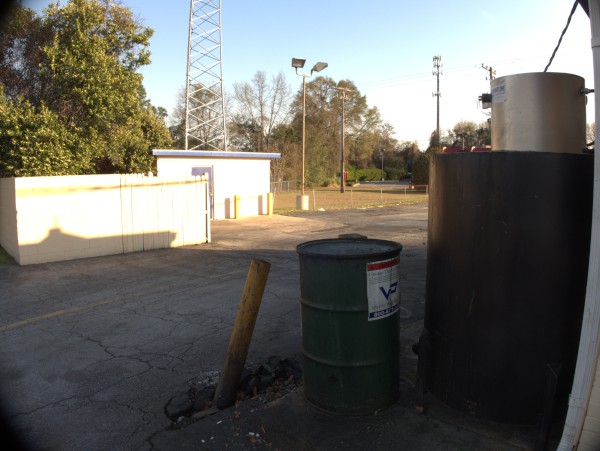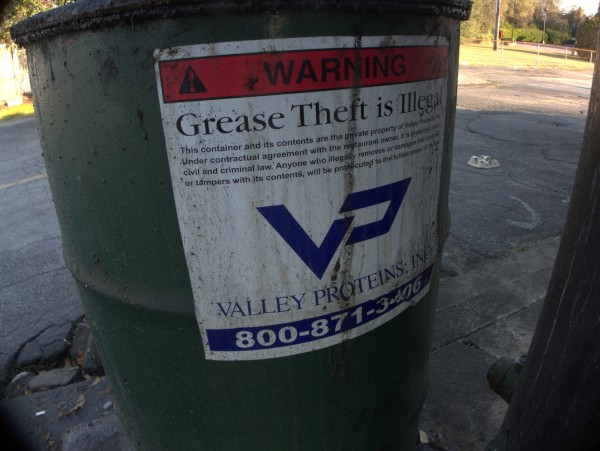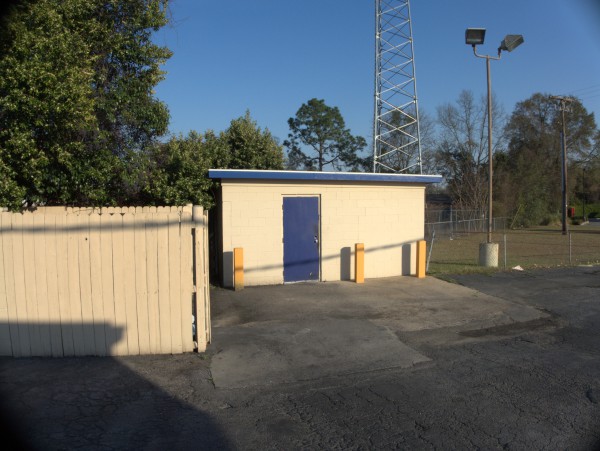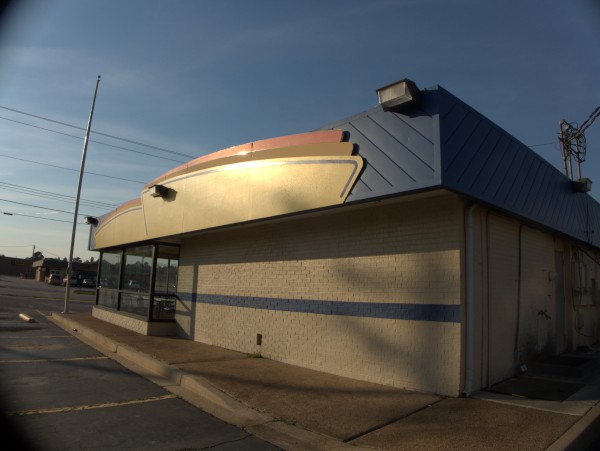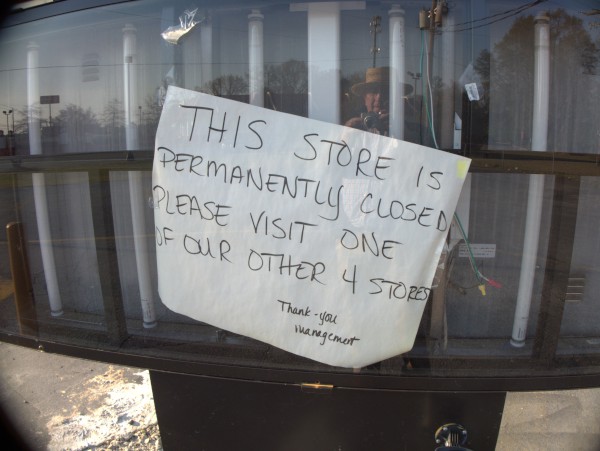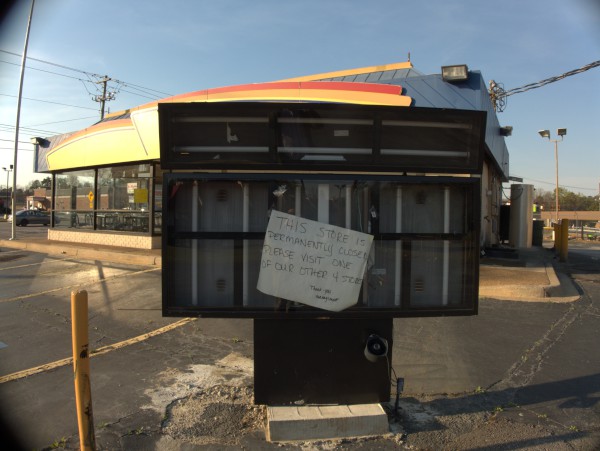 I think I've mentioned my aversion to feathered fare several times here, so it should be no surprise that I never darkened the door at this Church's Chicken more or less accross from the old Shoney's. I suppose for different reasons, not enough other people did either.
(Hat tip to commenter Andrew)
UPDATE 10 March 2017: Changed the closing date from "Late 2016" to early "2017" based on the comments.
Posted at 12:19 am in Uncategorized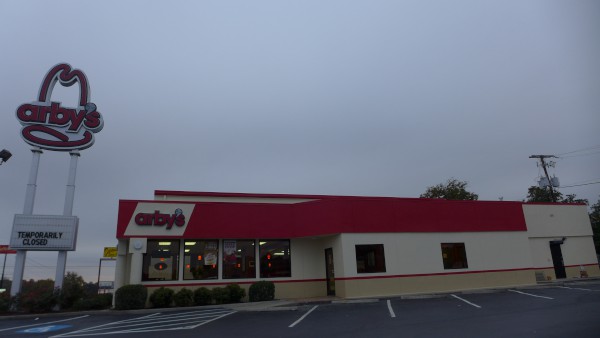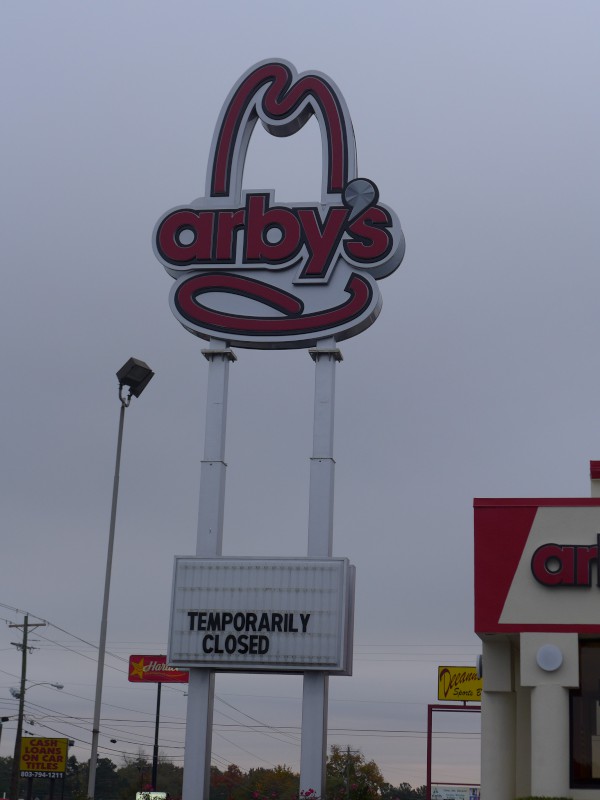 Commenter MrBill points out the Cayce "Arby's" is "temporarily closed".
I can't add any explanation to that, but I can say that there were staff inside, busily doing *something*, so I would expect that this closing really is temporary, unlike many so announced.
(Hat tip to commenter MrBill)
UPDATE 25 November 2014: Commenter Andrew reports this place as open again, so I have updated the post title to reflect that.
Posted at 11:23 pm in Uncategorized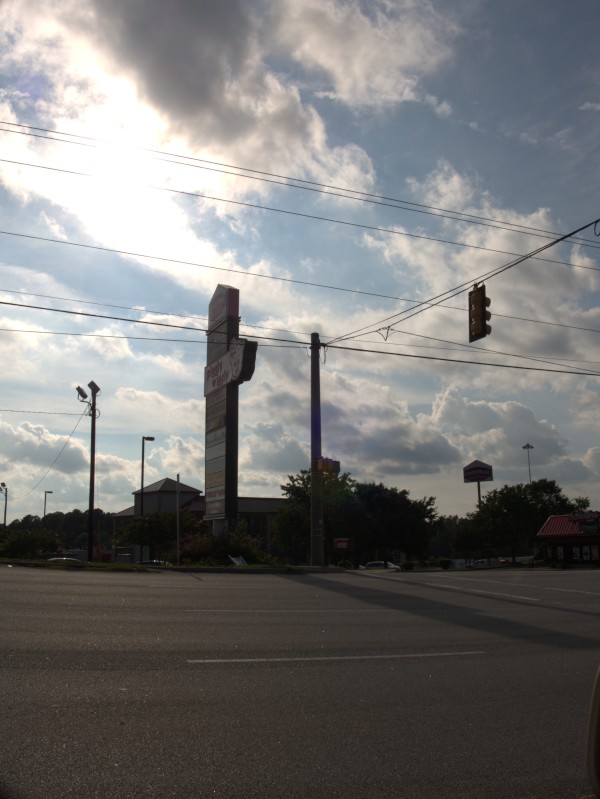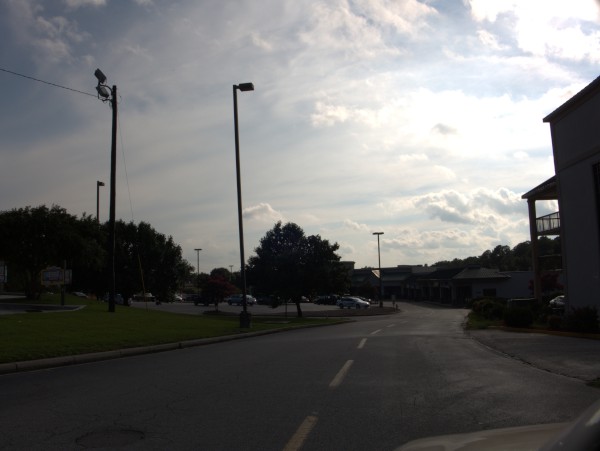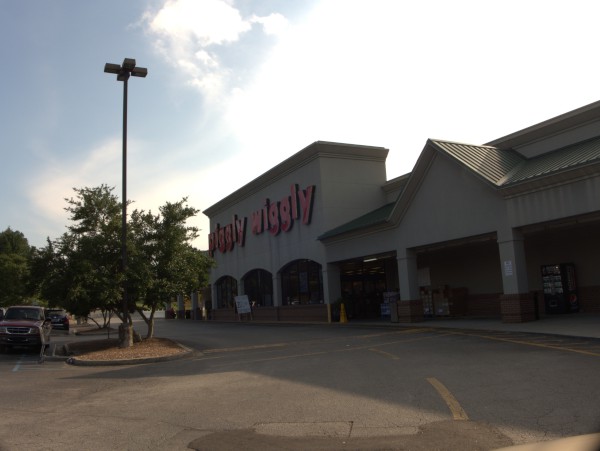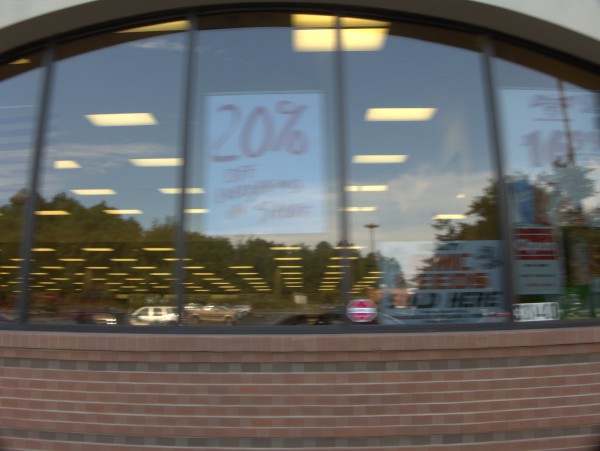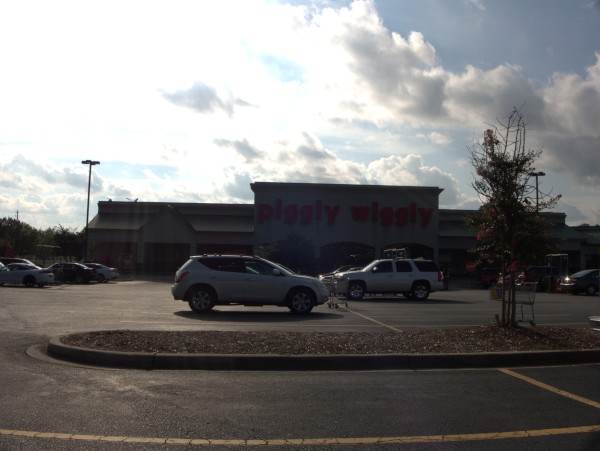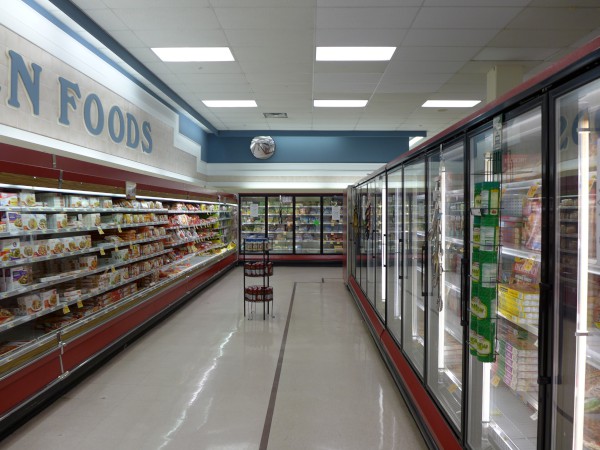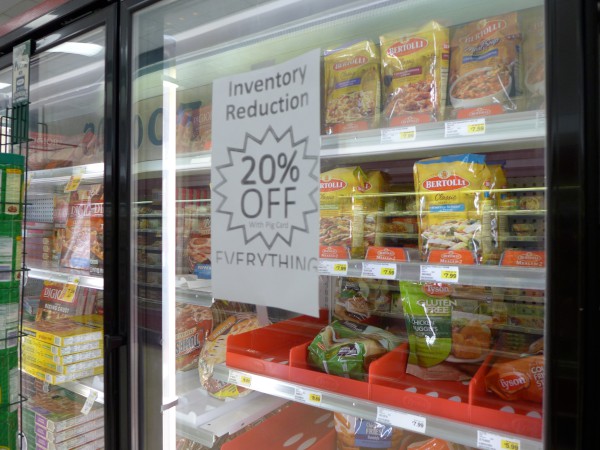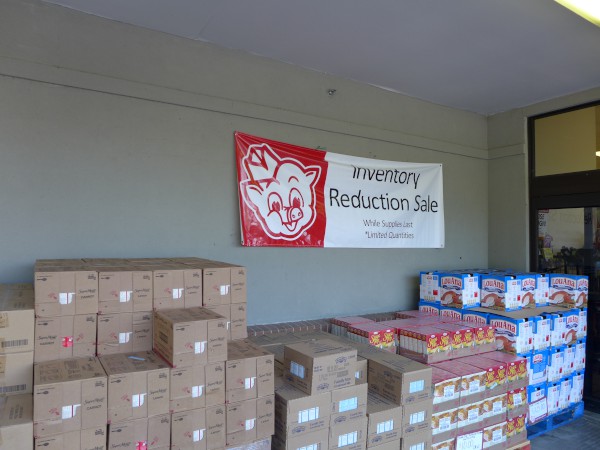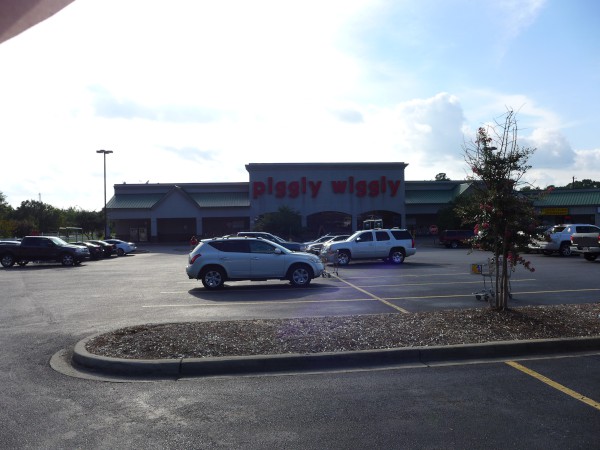 As usual, when I'm trying to shoot against the sun, the results aren't pretty, but this Piggly Wiggly on the Charleston Highway near the I-77/I-26 interchange is on the way out -- in fact, it may actually be closed at this point.
When I took these shots on 3 August 2014, the store was mostly still in full operation. There were a few signs that they were trying to sell off the whole stock, but really, if you had gone for most any normal grocery item, you would have found it and the discounts were pretty modest (I believe most signs said 20%, but only to Pig cardmembers).
With this closure, I'm not quite sure where the nearest replacement store is. There's an IGA in Gaston, but the Reid's which would have been the nearest store in the other direction recently closed as well.
Of course, the new State Farmers' Market is quite nearby for adventurous souls.
UPDATE 21 August 2014 -- The place is now closed: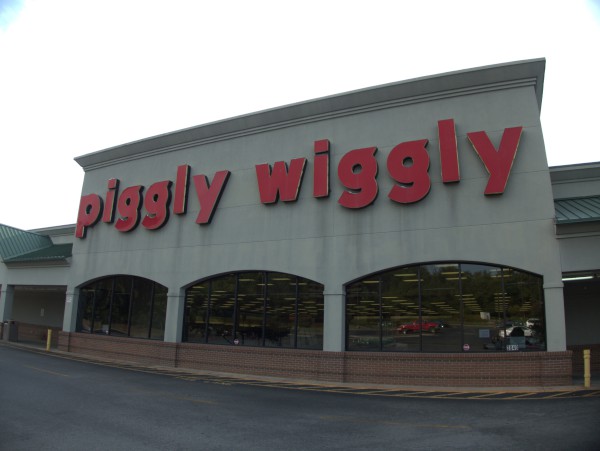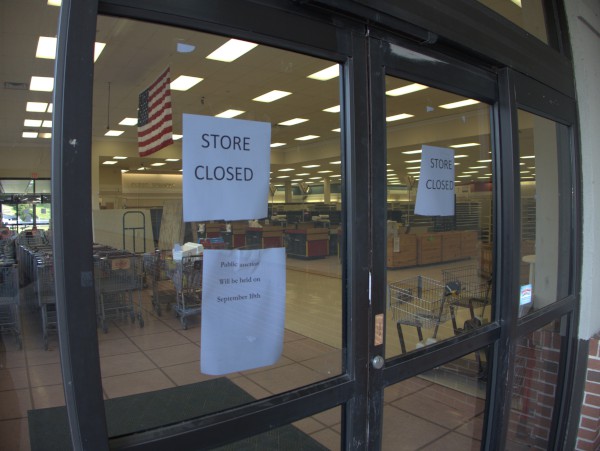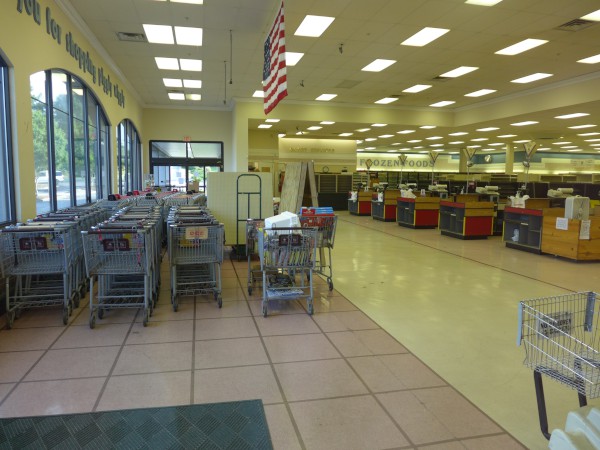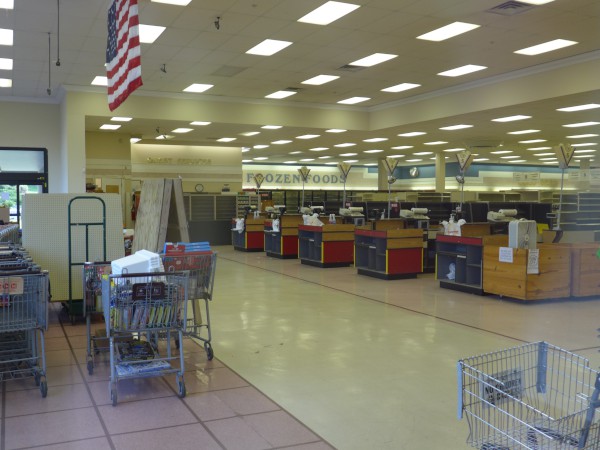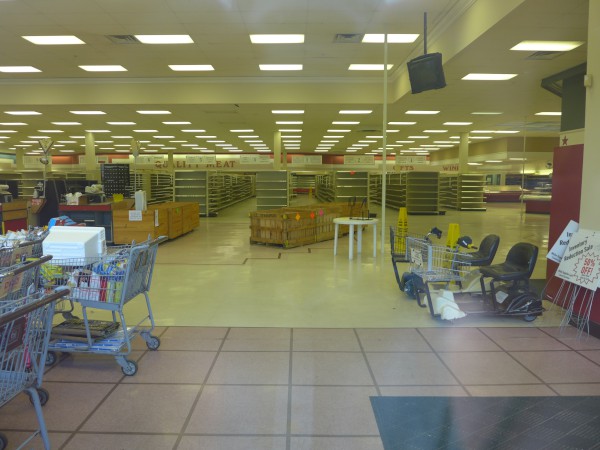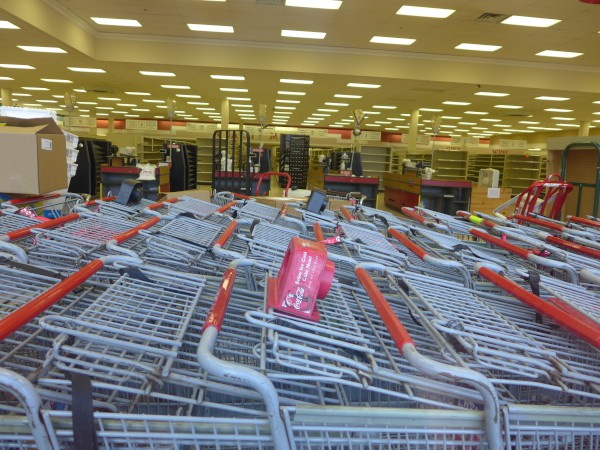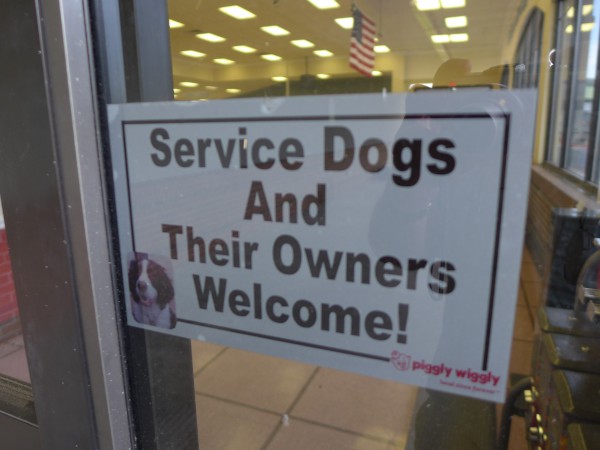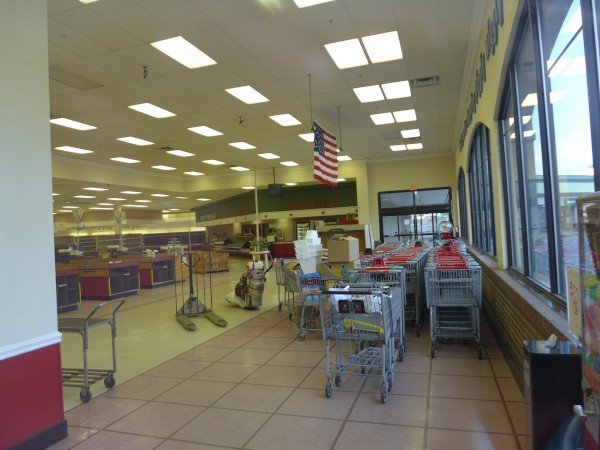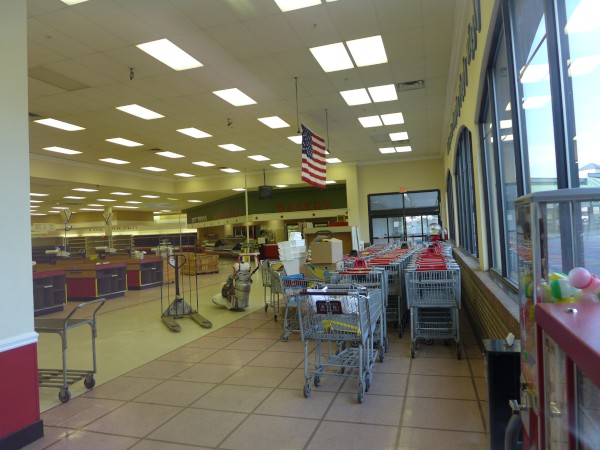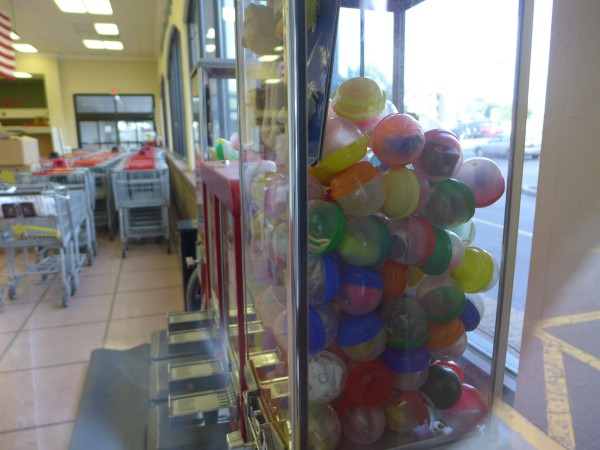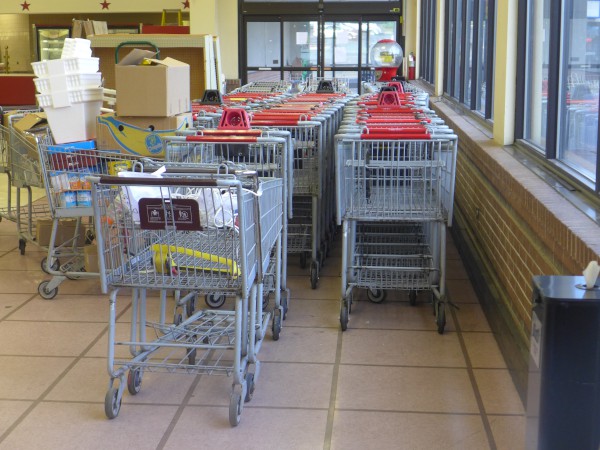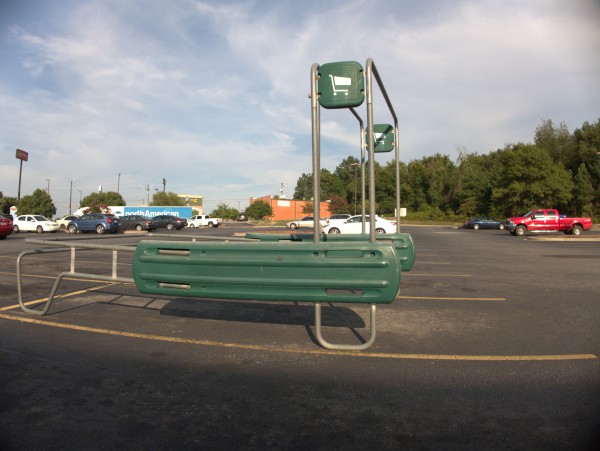 Posted at 11:54 pm in Uncategorized
Posted at 12:14 am in Uncategorized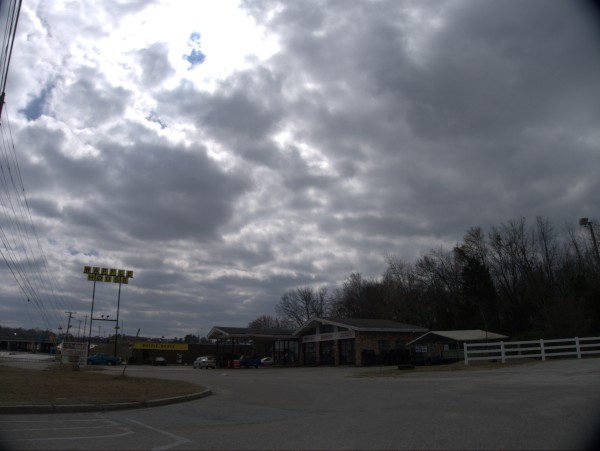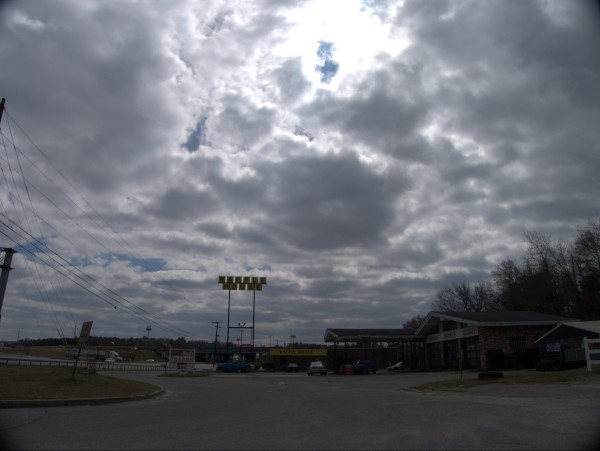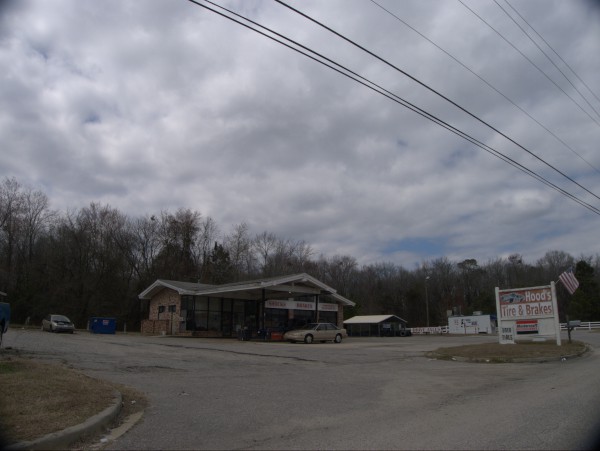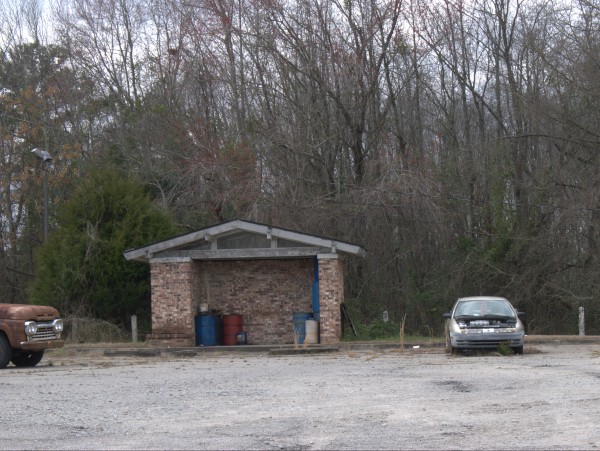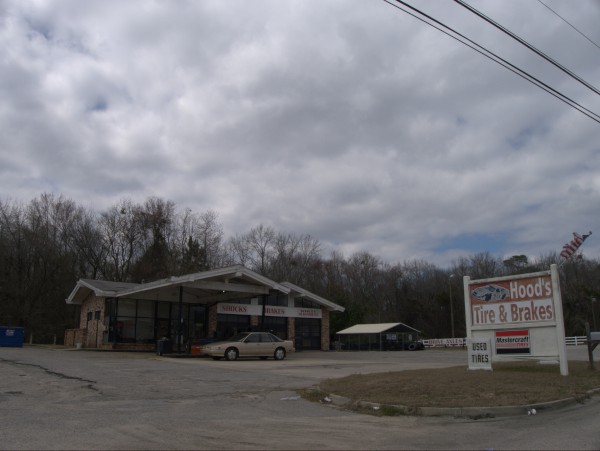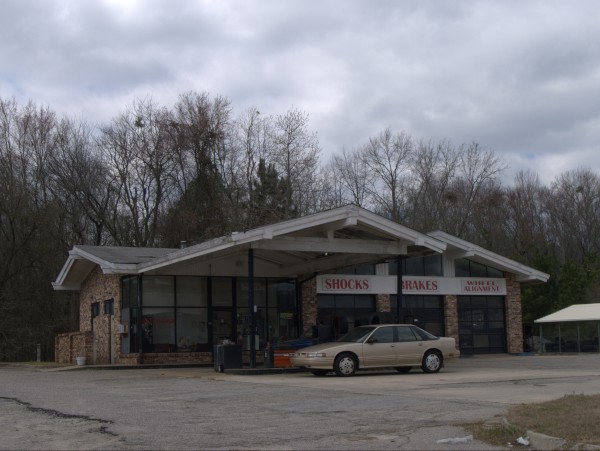 This old service station, now a tire & brake center, is on the Charleston Highway, in that little corner in between I-77 and I-26.
I'm pretty sure it was an Exxon at one time (and may even have gone back into the Esso era). The vending machine bay to the left of the station is very typical of the old days -- a station generally would not like you hanging around inside, which was as much or more "the office" than a retail area.
I'm just guessing "1970s" as a closing date. It could have been much later, but that's when the classic "gas station" started to go into decline..
Posted at 11:10 pm in Uncategorized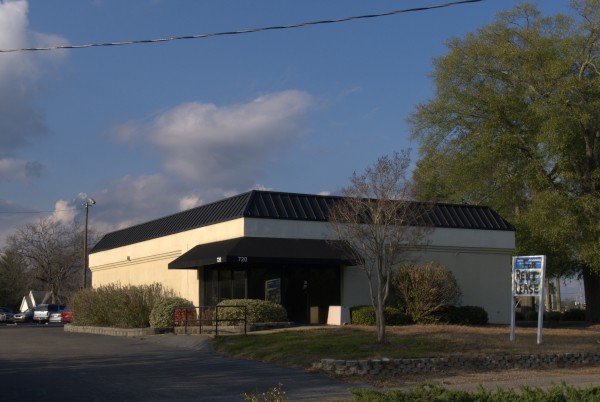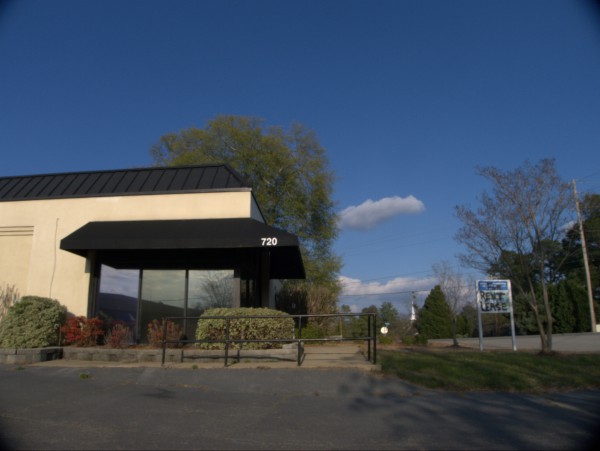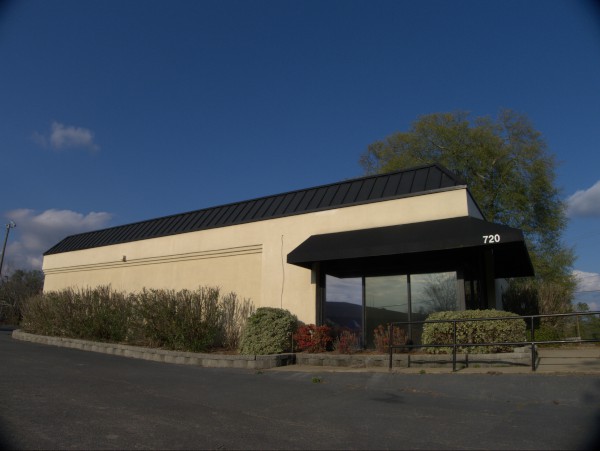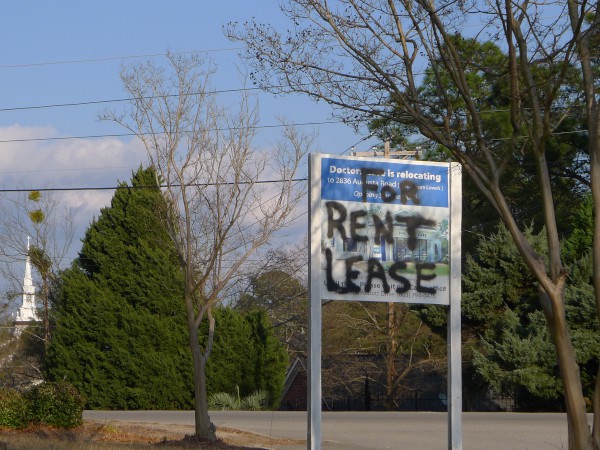 I remember going to this Doctor's Care, in Triangle City right next to the former First Citizens sometime back in the early 2000s for something or other. It was perfectly fine, and they set me up with a prescription with a minimum of waiting.
I had noticed it was closed sometime ago, but never got around to getting any pictures until recently. When I did, I found that it actually is *not* closed -- they actually moved shop to 2836 Augusta Road where they still are. I don't recall any issues with the building, so I'm guessing they simply get more visibility and drive-by traffic at the new location.
Posted at 12:58 am in Uncategorized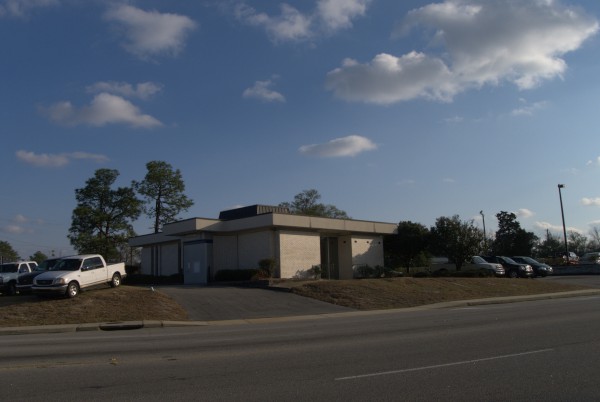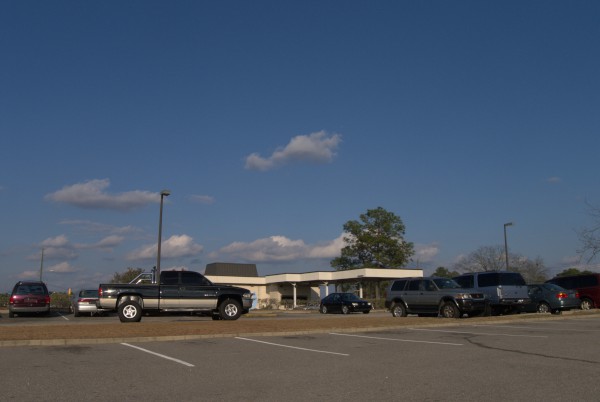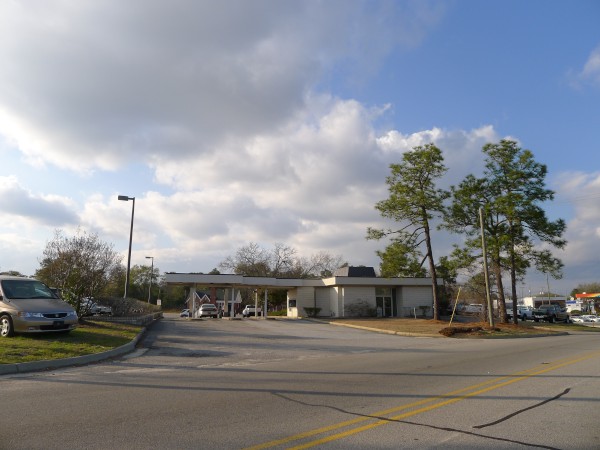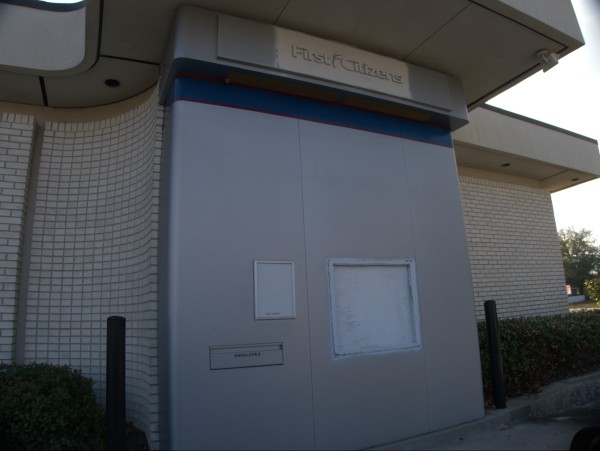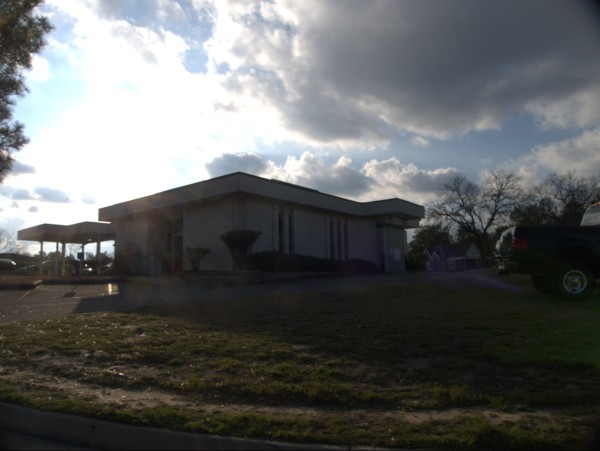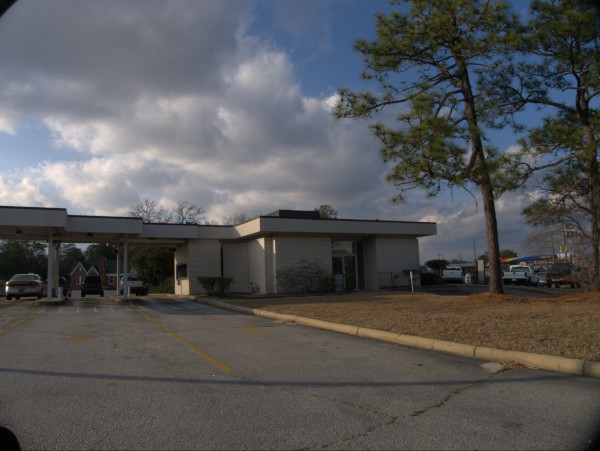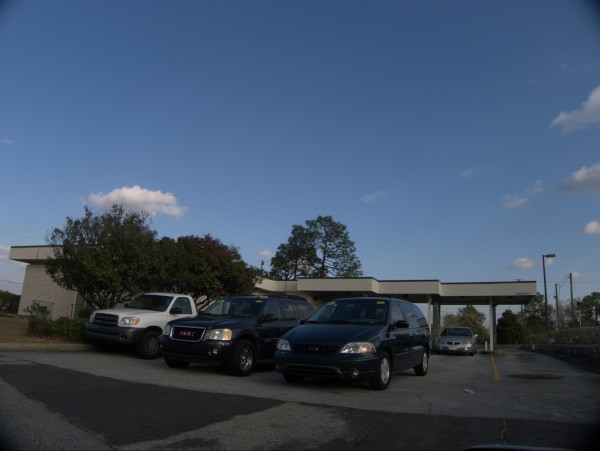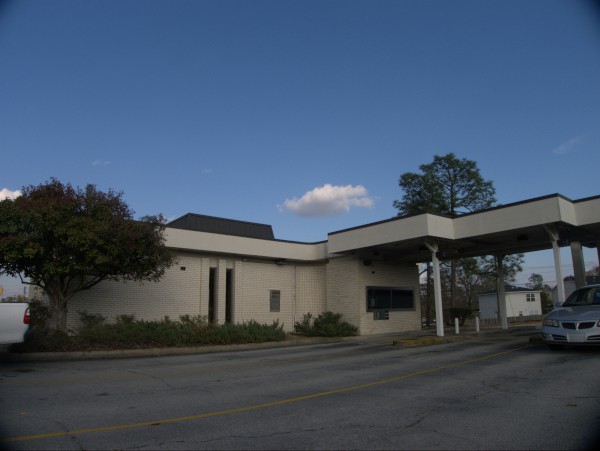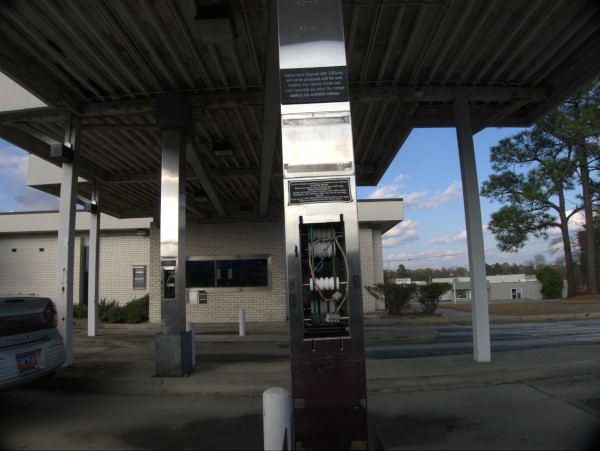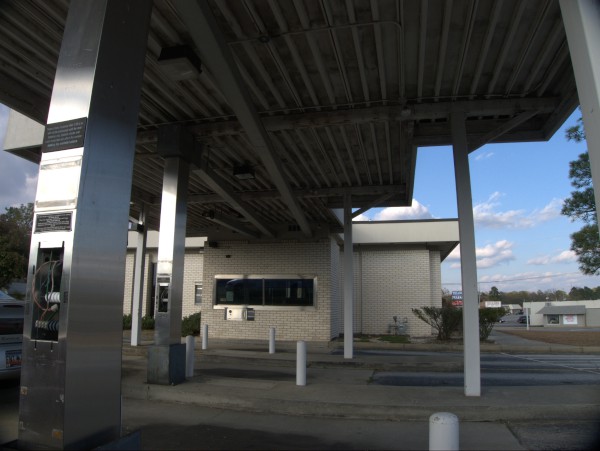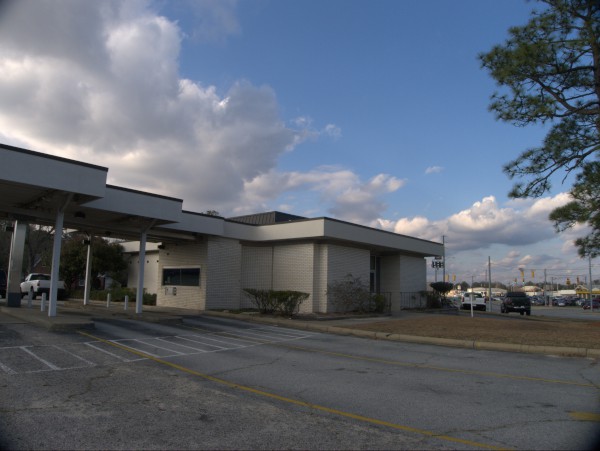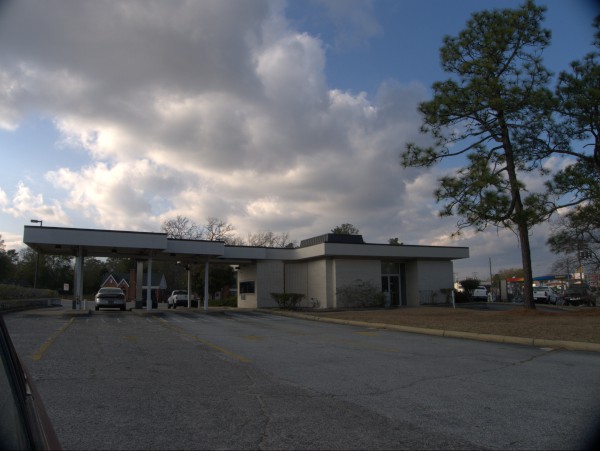 My first thought at seeing this former First Citizens branch at the corner of the Charleston Highway and Platt Springs Road was that there must be some sort of sporting event in the area as the lot was packed full of cars taking advantage of the Sunday bank closure to park there.
A closer inspection revealed the actual facts, which are that the bank is gone, and the lot is being used as an impromptu (I could see no business sign at least..) used car lot. I've heard the old GM described as a bank that sold some cars, perhaps the concept is spreading...
Posted at 11:01 pm in Uncategorized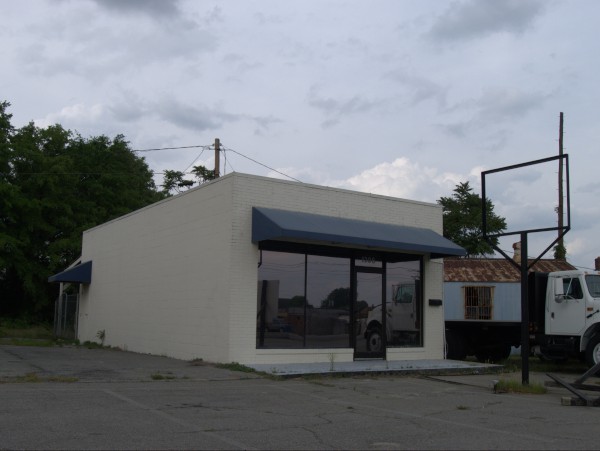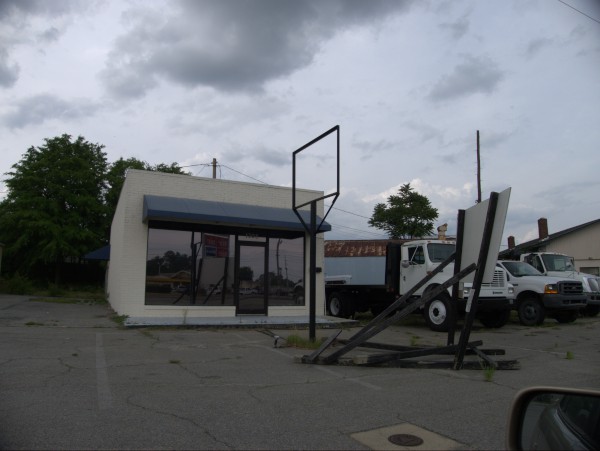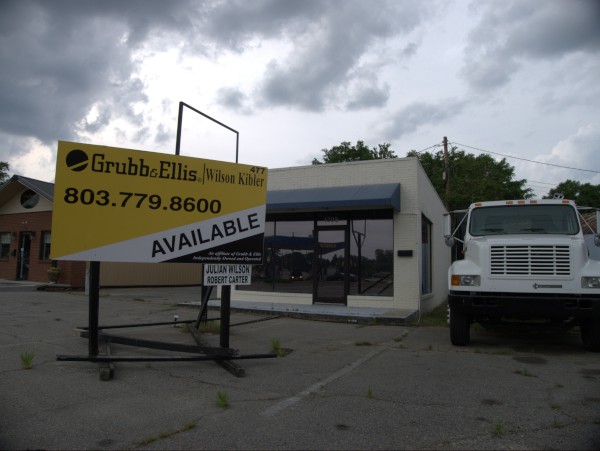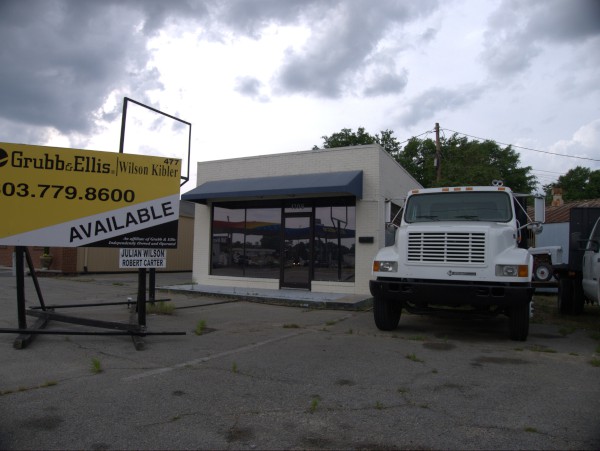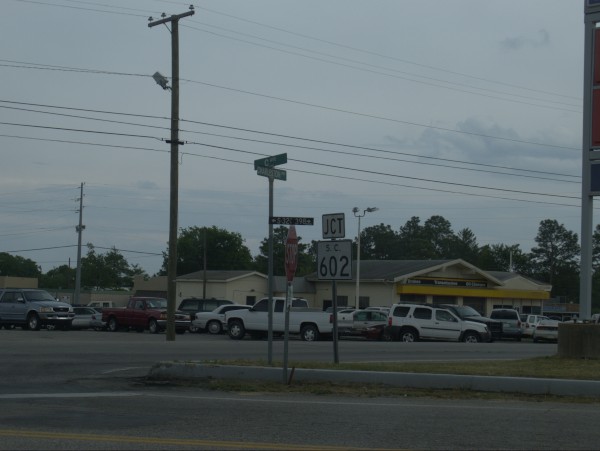 This little building sits on C Avenue in Triangle City just west of the Charleston Highway, and has apparently most recently been a cellphone, game console and computer repair operation called iTecRepair. I believe this was the last tenant, as they booked an oline ad as recently as 30 January 2012.
I am unsure if Cdn Communications was a totally different operation, or just a different DBA name for iTecRepair.
Before the newfangled stuff, the place was one of those urban staples, a bail bonding office called Get U Out Bail Bonding (some google hits give it as Get U Out Fast, but I think that was just their slogan, as pictured in this real estate listing).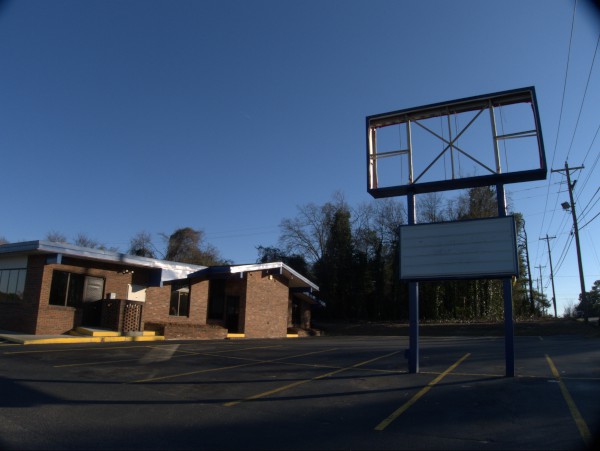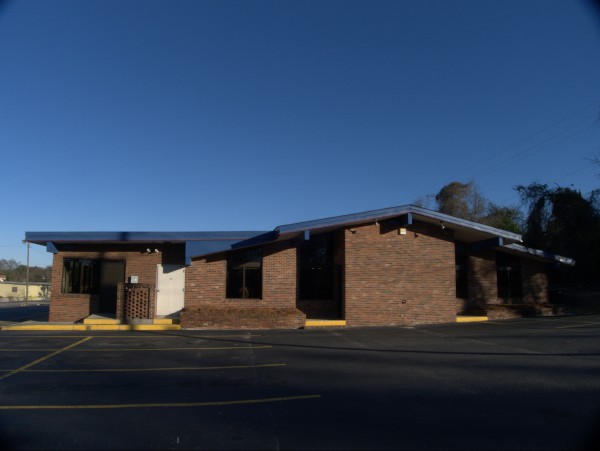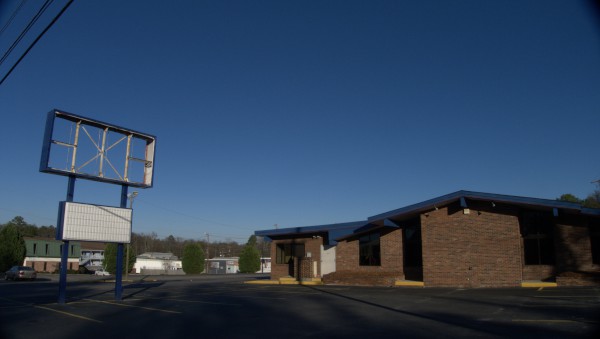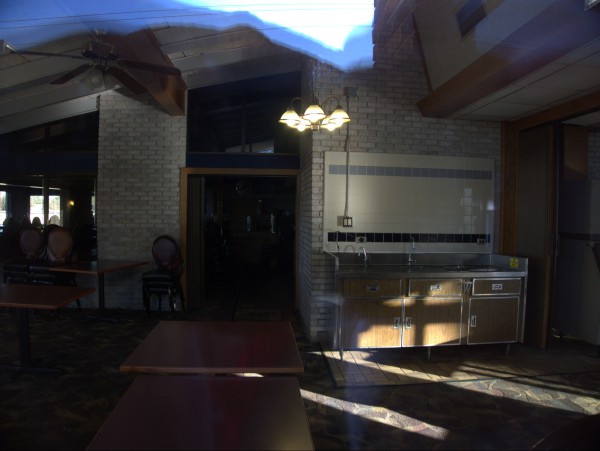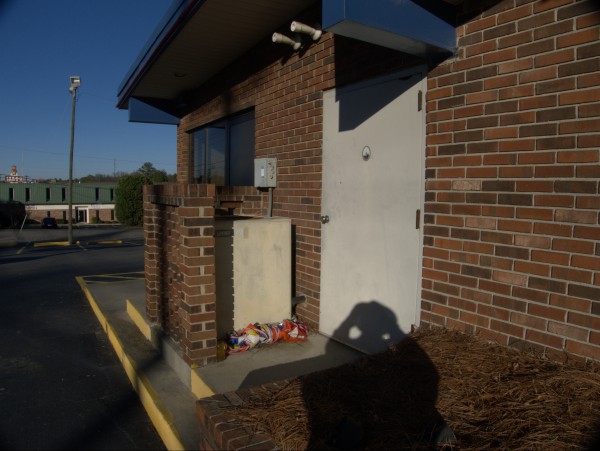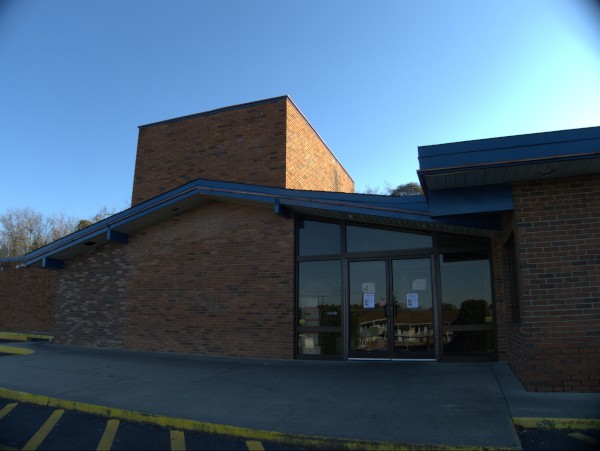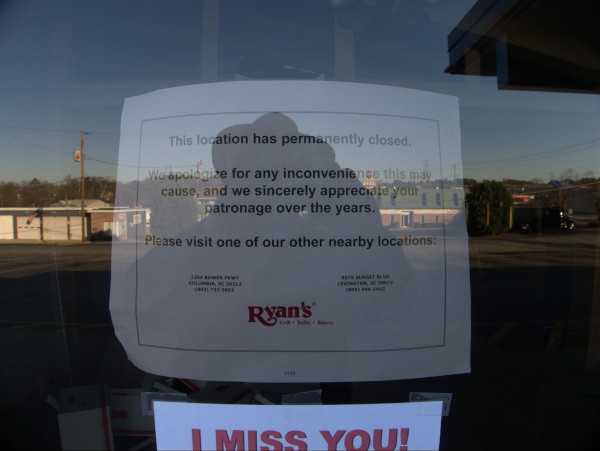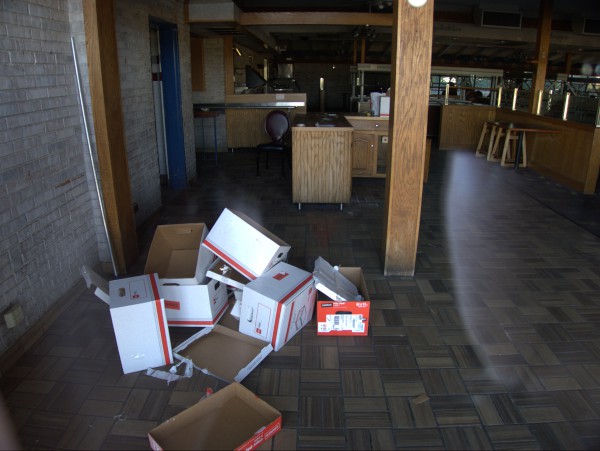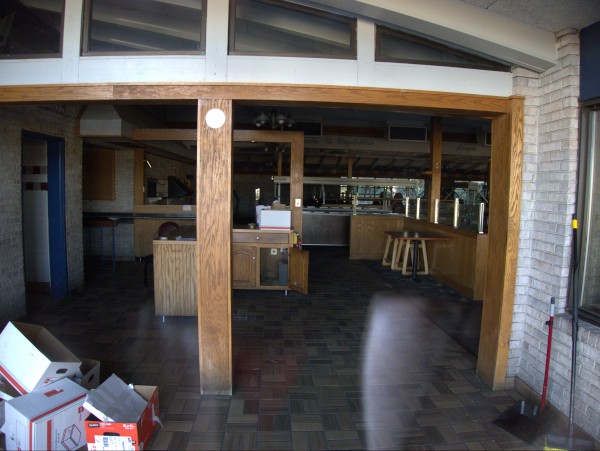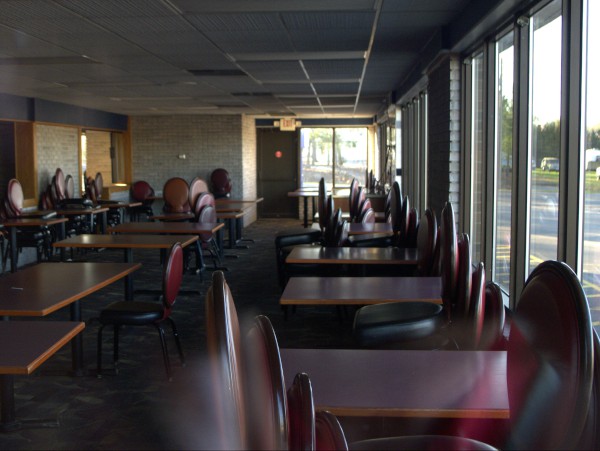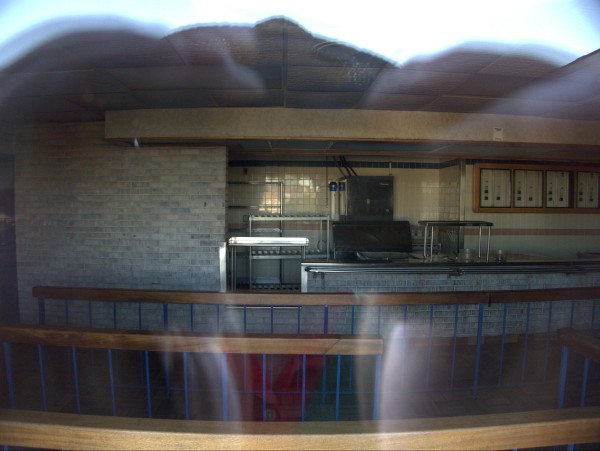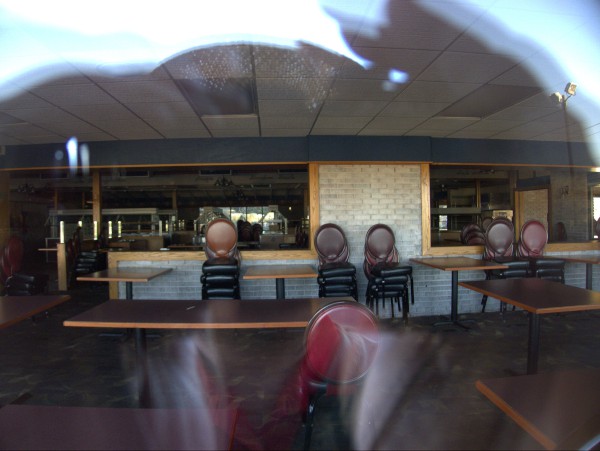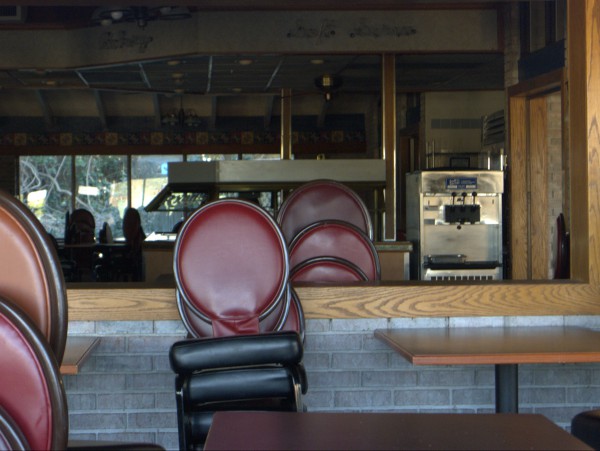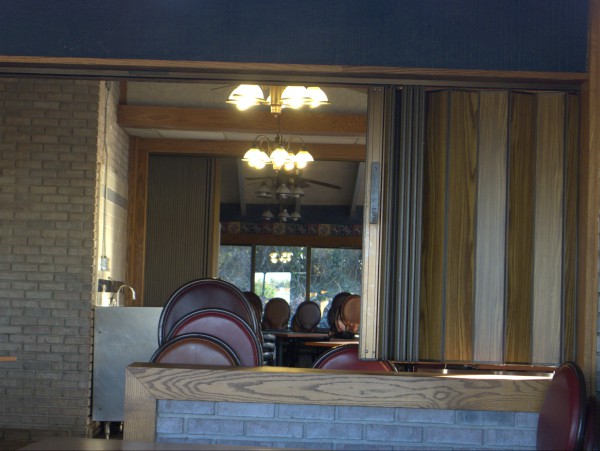 When I lived in Fayetteville, there was a time when I ate lunch at Ryan's almost every day. I thought they had a very good salad bar with a number of unusual items, like peanuts (which are actually better on a salad than sunflower seeds in my opinion). They also had a cheese wheel of real cheddar, which when slipped into the excellent hot yeast rolls made a nice impromptu grilled cheese sandwich. The only minus factor was that the lettuce was shredded, sub style, rather than chopped into larger pieces as is usual.
At some point our lunch preferences shifted for one reason or another, and it was years until I tried Ryan's again. This time it was the one in Georgetown, on the section of 707 near the Wal-Mart, and I was not impressed. I don't remember if this was the case in Fayetteville, but by this point I definitely preferred booth seating, and there was none. The chairs were rather uncomfortable as well. The cheese wheel was gone, the peanuts were gone, and the yeast rolls didn't seem as good. I figured some of it might be that particular store, so several years after that, when I was on Two Notch near my lunch time, I dropped in at the store there, and found it to be about the same.
In later reading, I learned that while the chain was originally started by an Upstate company, it was eventually sold to a national chain running several different buffet operations, and I suspect this is when the place's character changed.
That firm, Buffets Restaurants Holdings Inc. filed Chapter 11 bankruptcy (for the second time..) on 18 January 2012. As part of that, they closed or planned to close 81 or their 494 stores (which include Old Country Buffet, HomeTown Buffet, Fire Mountain, and Tahoe Joe's Famous Steakhouse in addition to Ryan's).
The Georgetown store is one of the ones that shut as well, but it appears that the Two Notch location will stay open as the firm works on recovery.
Props to the manager for writing a personal note.
What's next for this site? Experience would suggest an Asian buffet or a Mexican restaurant (and more power to them if that happens..)
(Hat tip to commenter Mr. Bill)
Posted at 12:07 am in Uncategorized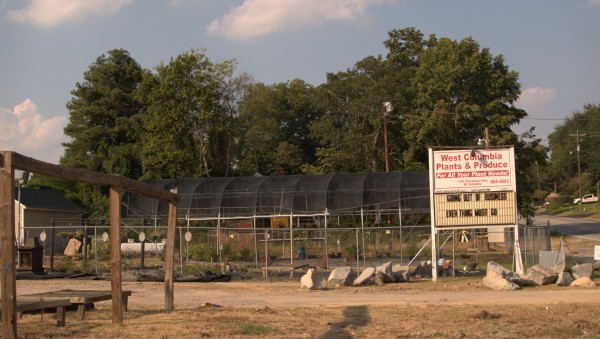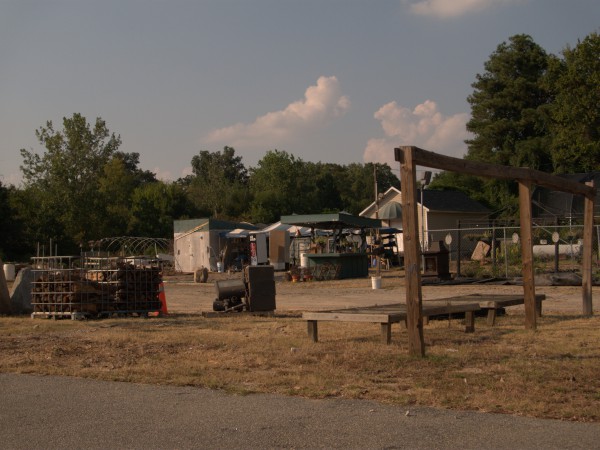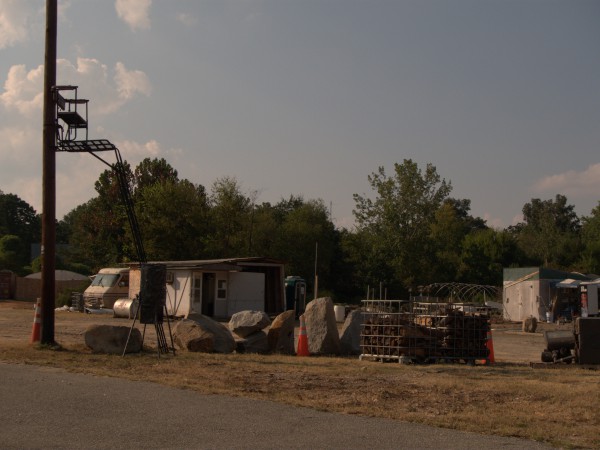 This small nursery was on The Charleston Highway before it joins up with Knox Abbott Drive. These pictures are from mid September, and the going out of business sign is already up, but it seems to me that activity continued there for several more months -- I had some later pictures, but I can't put my hands on them right now.
The few times I've wanted to buy some plants, the first thing that always occurs to me is the garden department at Lowe's or Home Depot, and I suspect those big-box operations have really hurt these independent operations.
UPDATE 13 July 2012 -- Here's a few more pictures of the place I just found hiding on my drive: