Archive for August, 2015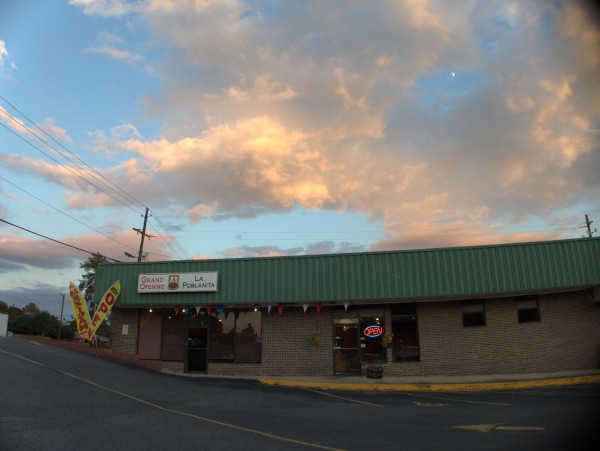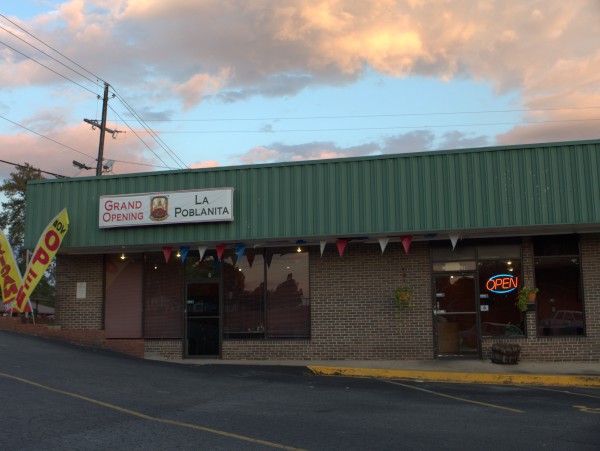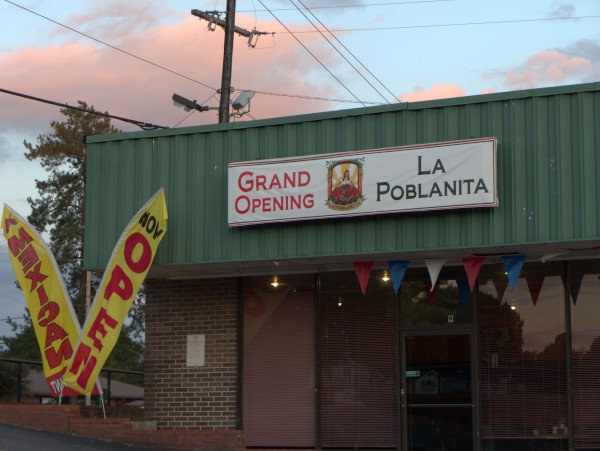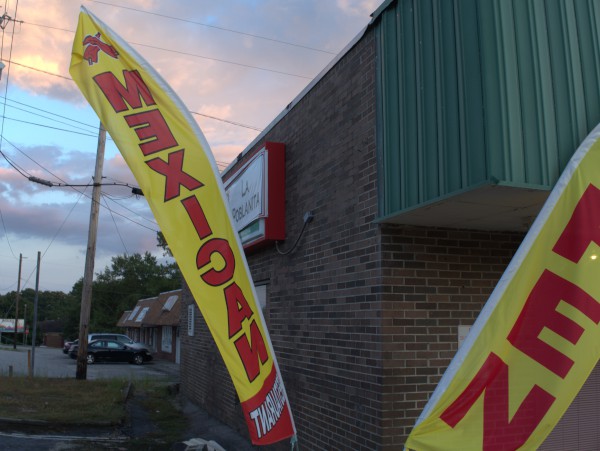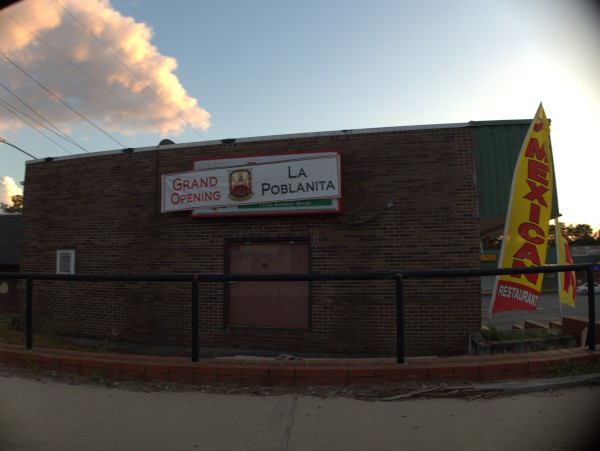 As I was driving down Decker the other day, I noticed that the little corner Mexican restaurant in Decker Plaza, Santa Fe Mexican Grill has rebranded as La Poblanita.
I was wondering if the name meant something like "little poblano pepper", and I guess the root is the same, but wordreference says:
In Mexico there is a state (and a city) called Puebla. The name given to people (or things) from that state is "poblano or poblana". La Poblanita is a diminutive of "poblana". So, La Poblanita is like saying the little woman (or girl) from Puebla. Cheers.

P.S. Be mindful that Puebla is a relatively common name, and there are many towns in the Spanish-speaking countries (I think mostly in Spain) with that name.
so I guess the winsome senorita in the restaurant logo is that eponymous lady.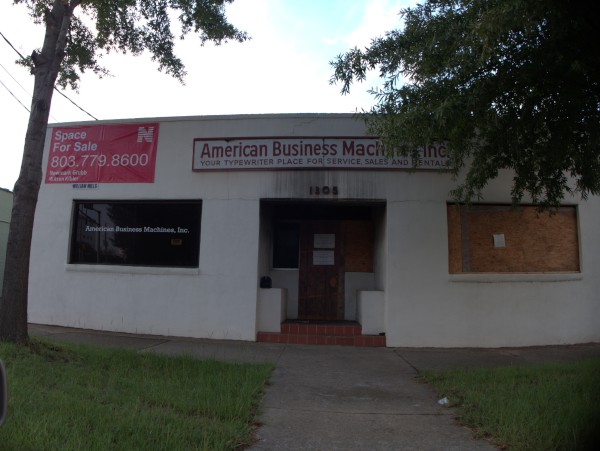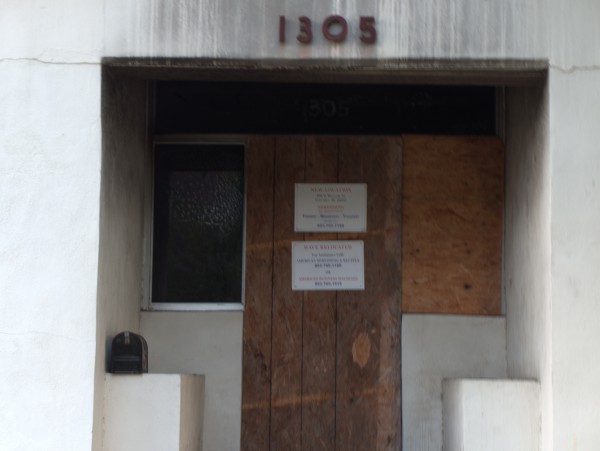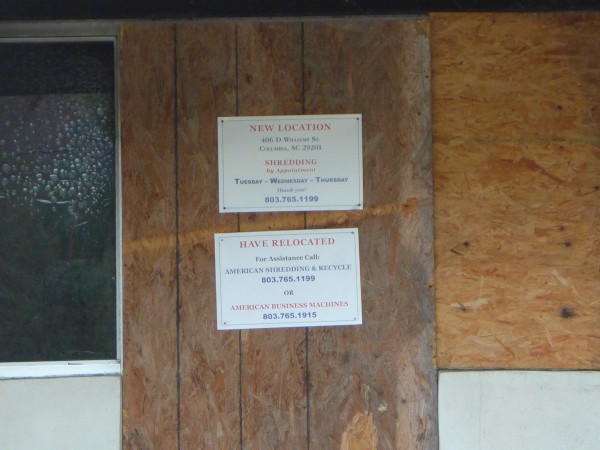 As I was driving down Laurel Street the other day, I noticed that American Business Machines at the corner of Laurel & Sumter had moved. According to their sign, they are now at 406-D Williams Street, which seems to be somewhere down by the new USC baseball stadium.
Their sign and google suggest that ABM is a typewriter shop, but I doubt there is much business in that now, and the one time I stopped by, I was looking for bulk shredding services.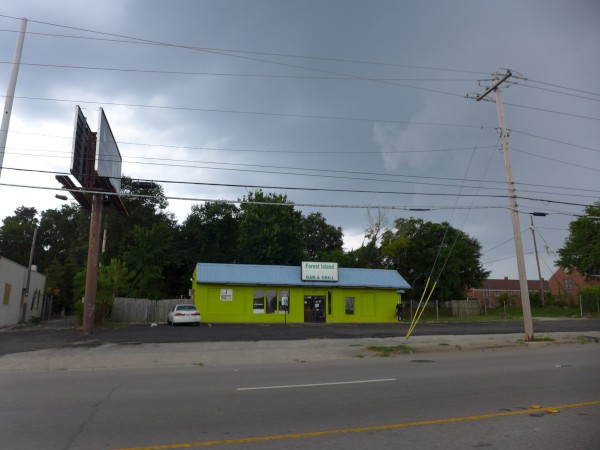 Fish & More opened in the old Blue Ocean Seafood Market location sometime in mid 2014. I thought I had some pictures of it in full operation, but so far have only found the "coming soon" pictures at the Blue Ocean closing.
At any rate, I noticed as I was driving down Forest Drive last weekend that the place is now Forest Island Bar & Grill.
Back when blogs were a new thing, the "blogroll" was an important part of a blog. Basically the blogroll is a sidebar with a list of links to other blogs the author of a particular blog follows. As people have become used to blogs, and as other social media have taken hold, the blogroll has become less and less important. I have one (it's in the right sidebar), but haven't really kept it up for years.
One site in my blogroll I do visit regularly though is Scott Meyer webcomic Basic Instructions. Meyer is a former standup comedian, so his comic has a bit of a different rhythm from a typical comic strip. In the normal case, a comic will build to a punchline in the last panel (or sometimes a punchline in the penultimate panel with a reaction in the last panel), but Basic Instructions has a punchline in each panel. The comic's conceit is that it is a guide to everyday life, so each installment has a title like "How to do something mundane" with the advice given quickly heading for left field. Meyer doesn't really draw, but has a library of poses that quickly become familar and somehow always seem to fit the dialogue. The comic has a number of stock situations. Perhaps the most common is the cartoon representation of Meyer trading insults with his best friend Rick, followed by strips where he tries to convince his wife Missy of the wisdom of some inane idea of his. After that, probably the third most common situation is Meyer as the office manager of a very inept business trying to deal with his superviser (generally known to fans as "Mullet boss").
Recently Meyer announced that he was ending the strip, having discovered that he was starting to reuse the same gags almost verbatim. The fact that he has become a moderatly successful fantasy novelist probably was a big part of it too. In the event, the final Basic Instructions was posted yesterday, though re-runs will continue to run on the site, and several very funny paperback collections are available.
All of which prelude just gives me an excuse to post my very favorite Basic Instructions, one that never fails to make me laugh out loud, even after many re-reads.
So, without further ado, How to Figure Out What Someone Said: