Archive for the 'roast beef' tag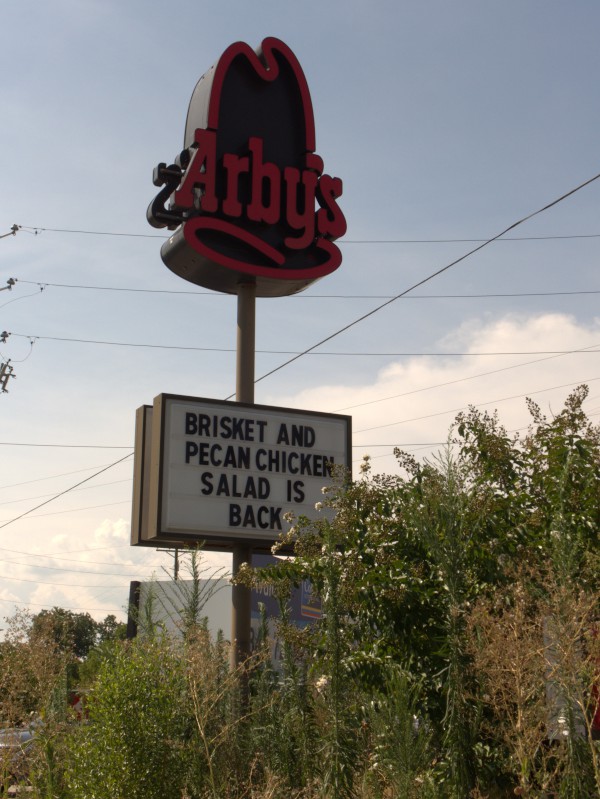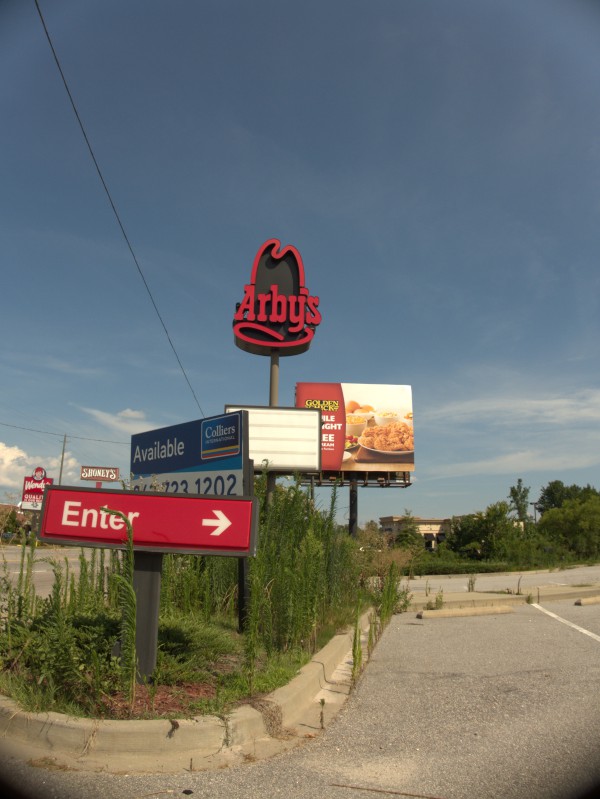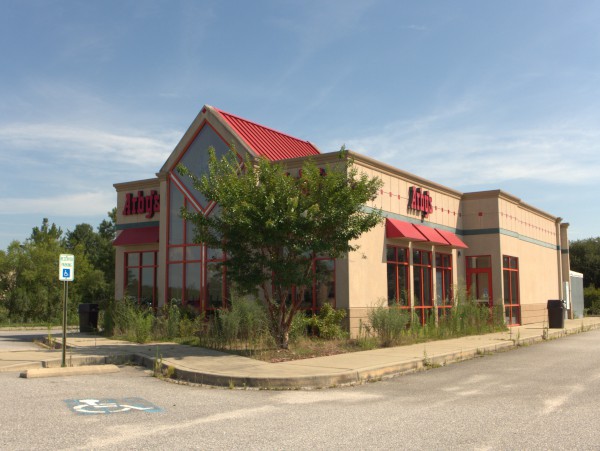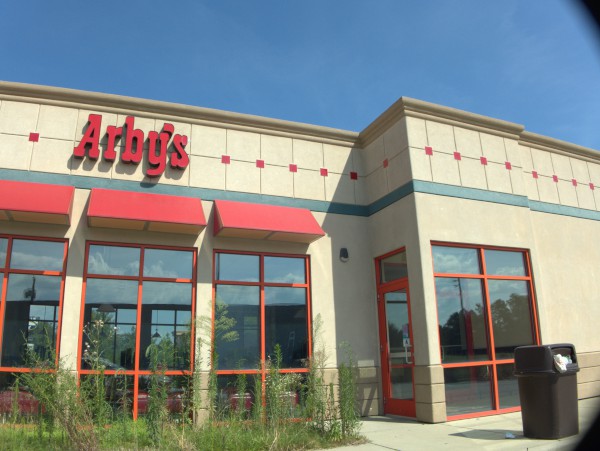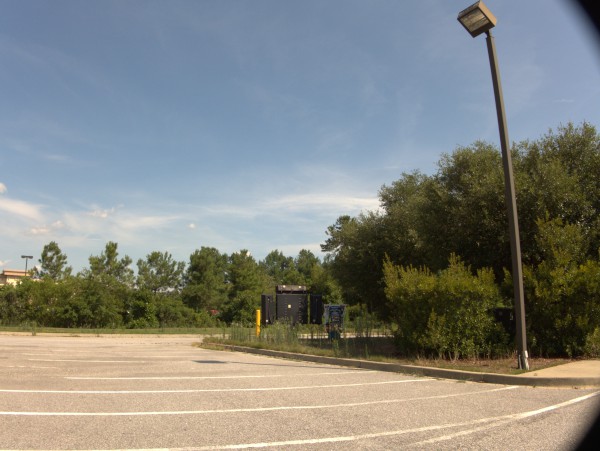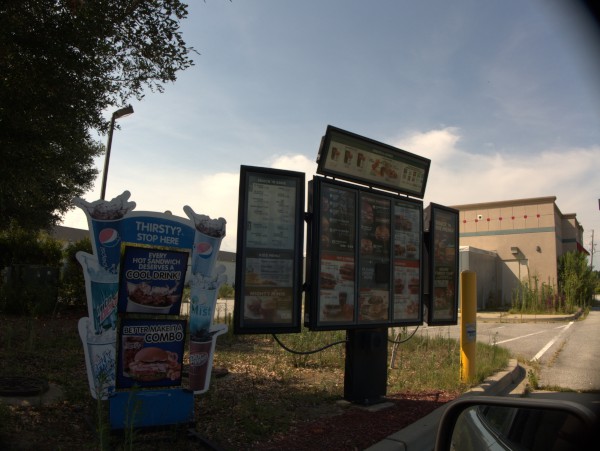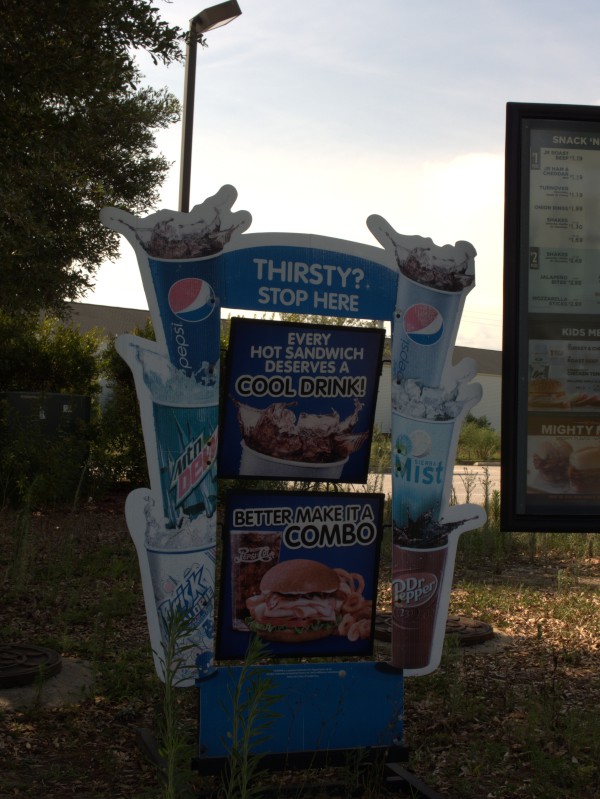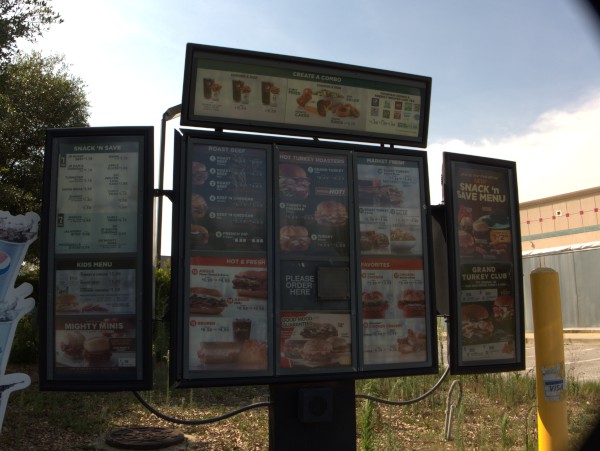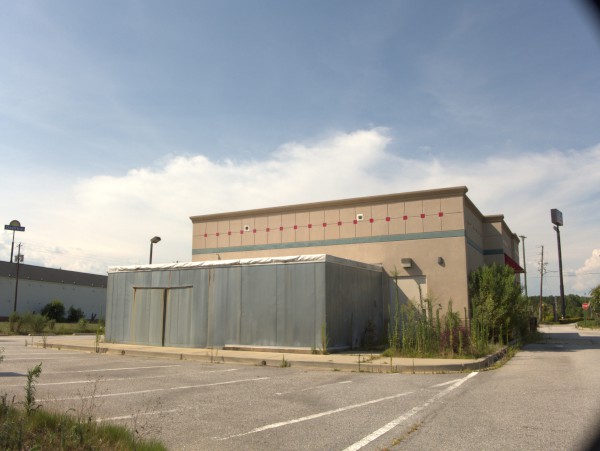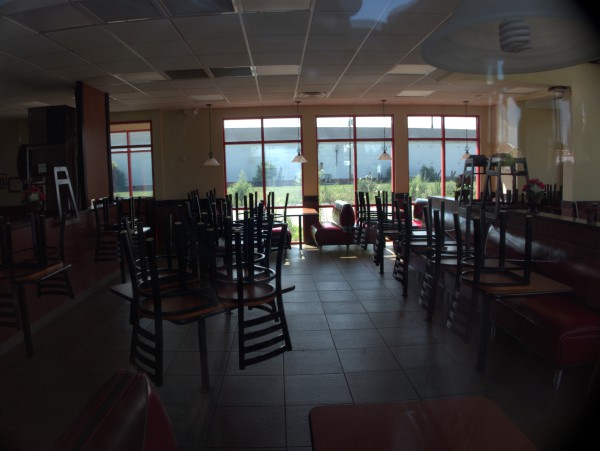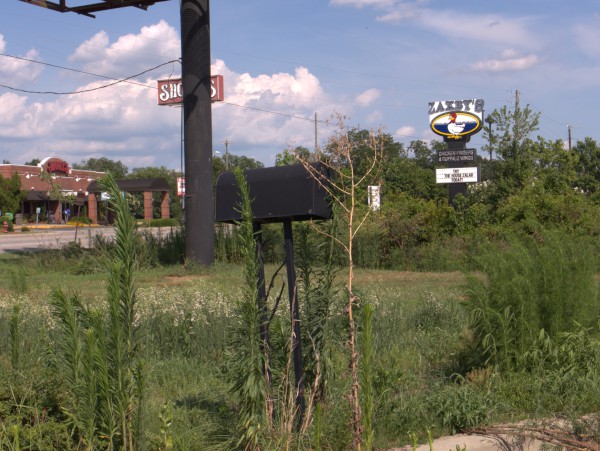 As I was heading out to my vacation last month, I noticed this closed Arby's in Manning, not too far from the I-95 interchange. I'm pretty sure it was not closed around Easter, or I would have noticed it then, but by this point it had obviously been closed several months.
That actually makes it rather unusual, as chains which are still around tend to get their signage down pretty quickly from closed stores. In this case the signage is still up, even on the drive-through, and the furniture is still inside.
UPDATE 9 February 2018 -- Now a Cookout: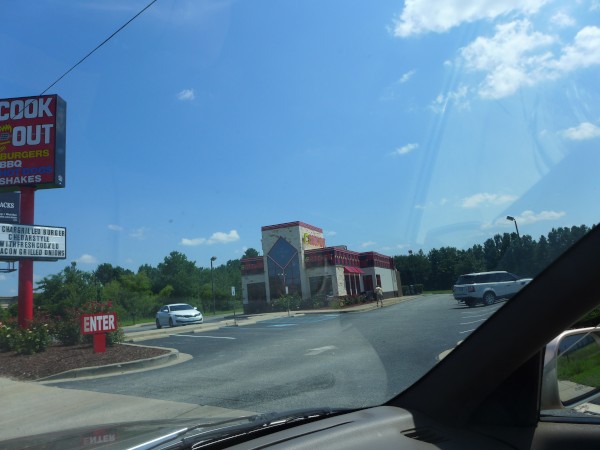 UPDATE 17 February 2018 -- Better pictures of the new Cookout: