Archive for the 'pizza' tag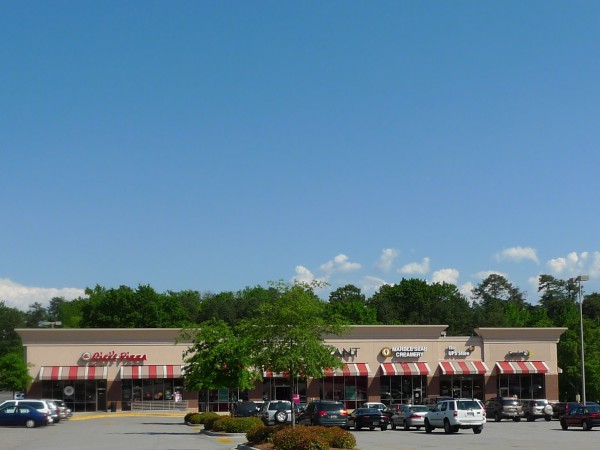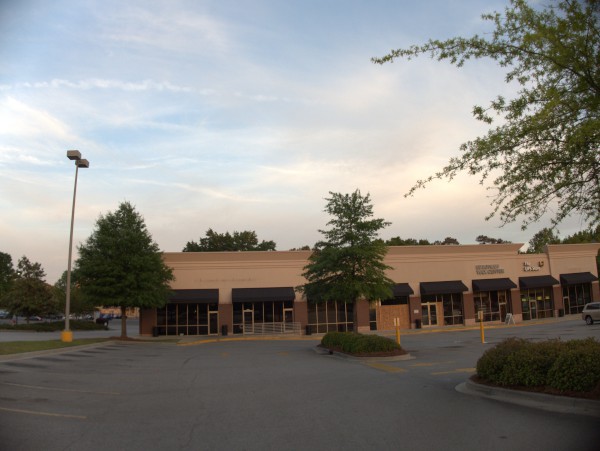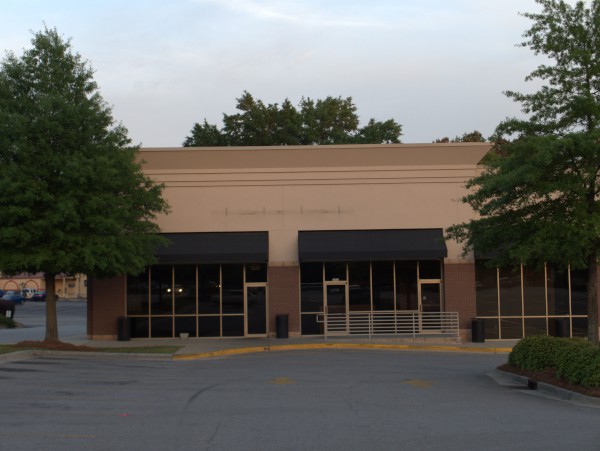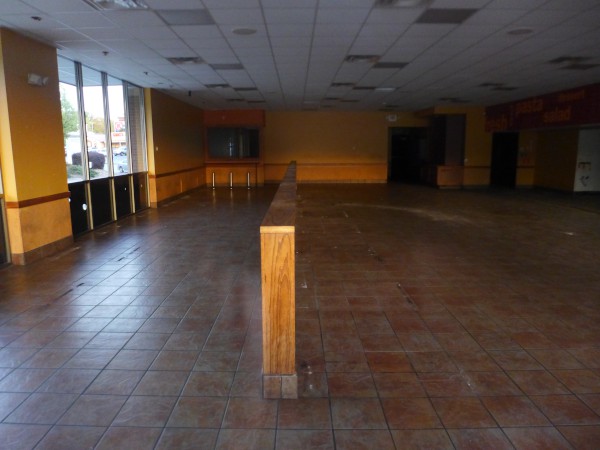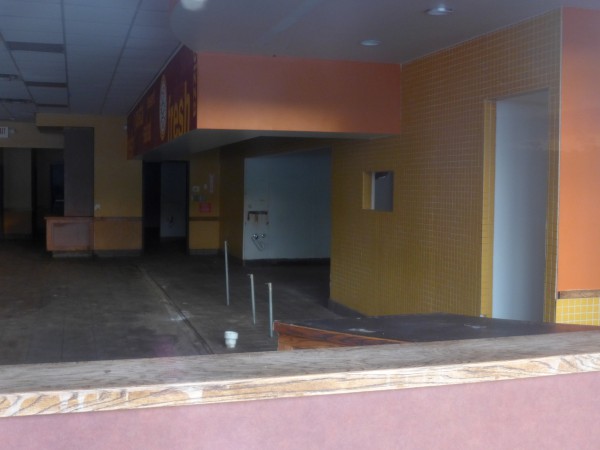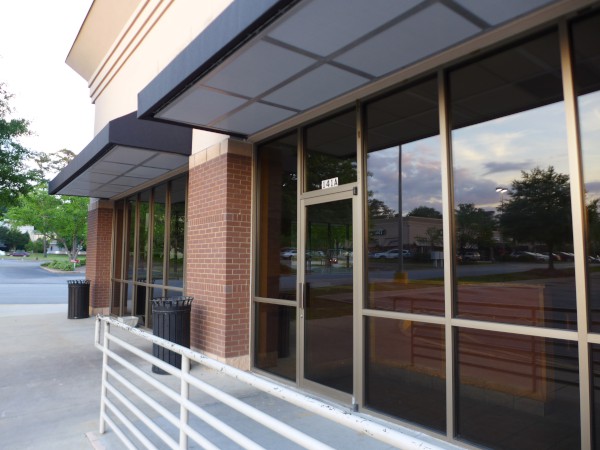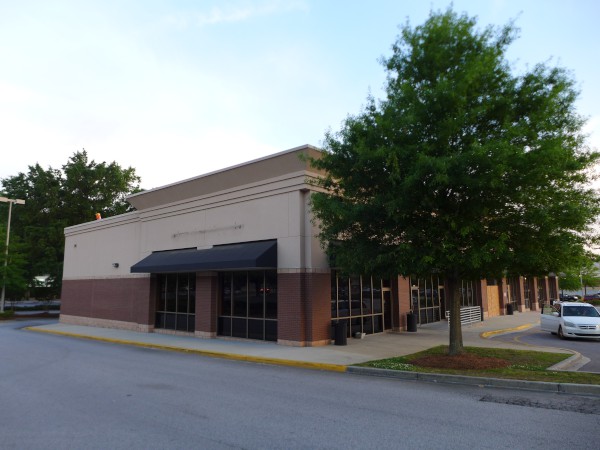 After Trevin mentioned that this place was closing, I drove over and got some pictures while it was still open.. and of course now can't find them: The first picture above is actually from the Lane Bryant closing.
At any rate, I used to eat here about once a week while I worked off of Bluff Road. I didn't eat the pizza because pizza for lunch tends to shut down my brain for the rest of the day, but I would get the salad bar and some garlic bread. Shoney's probably had a better salad bar, but given my very limited time for lunch, I couldn't deal with possible delays in getting the ticket, and Cici's was self-serve and perfectly adequate. I also liked the fact that they always had a survey on the the ticket for $2.00 off next time if you filled it out. That covered the drink.
Not sure what the closing circumstances were. As far as I could tell, the place did a pretty good business, and in fact while I was taking these pictures, two different cars drove by, clearly looking to eat.
(Hat tip to commenter Trevin)
UPDATE 27 April 2016 -- Here are the pix from 12 April 2016 that I couldn't find before: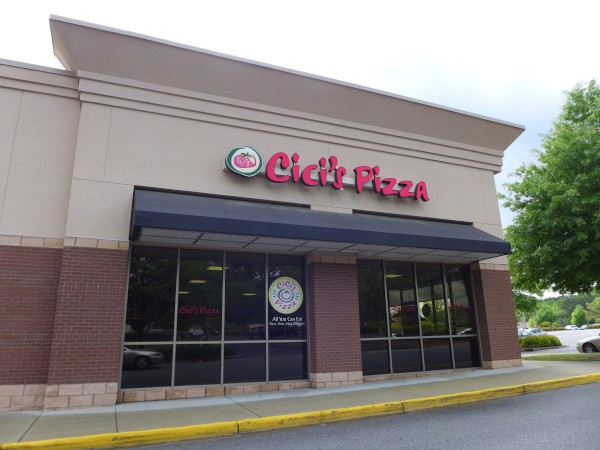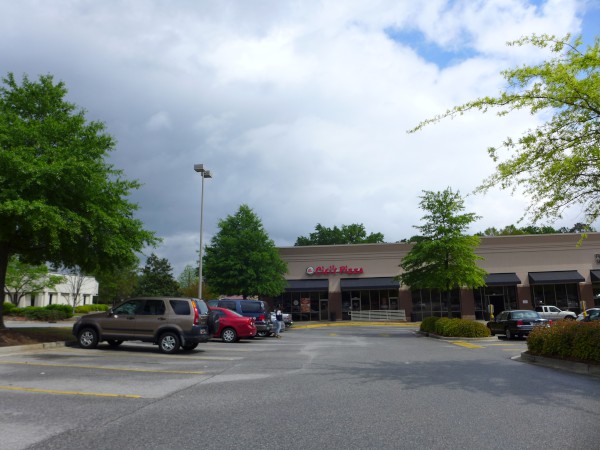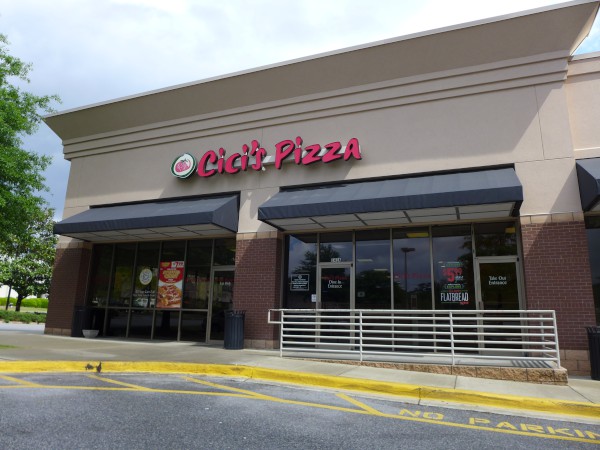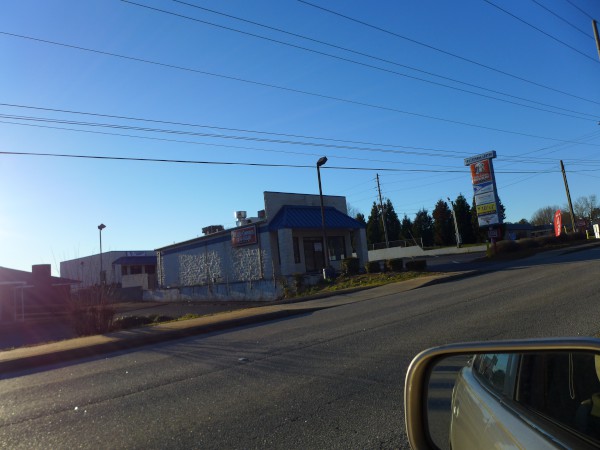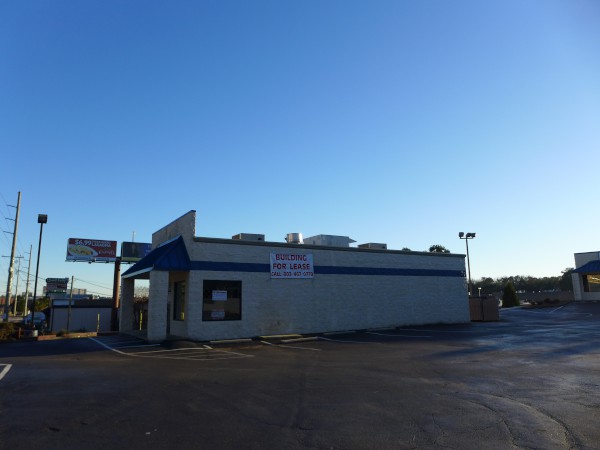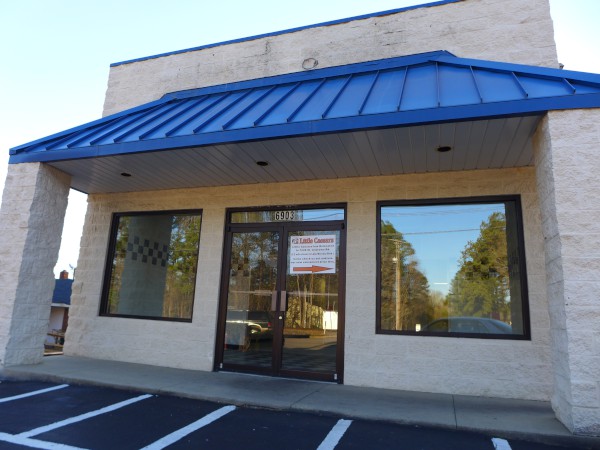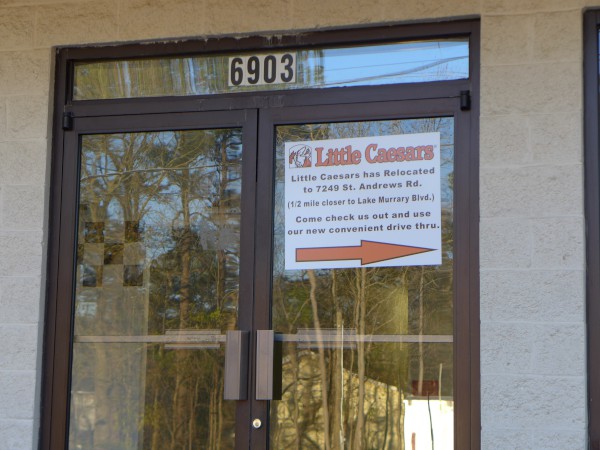 Pizza Pizza! -- Little Caesar in Irmo has moved slightly down Saint Andrews Road from this spot at 6903 to the old Blockbuster at 7249: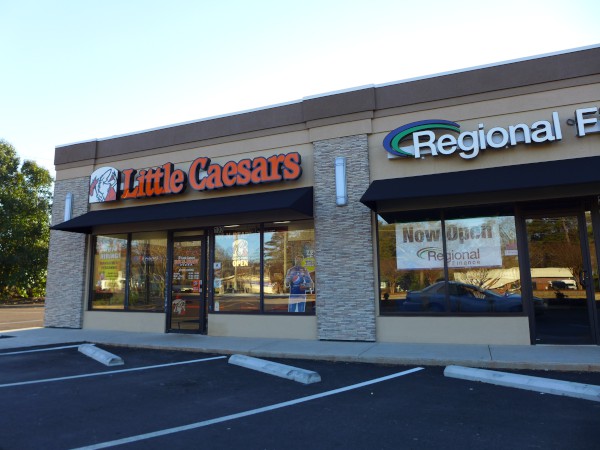 Interestingly, when I was googling the address, I turned up a LoopNet listing with a much better picture than I was able to take against the sun -- but with the building clearly marqueed as Custom Pizza Co.
(Hat tip to commenter Homer)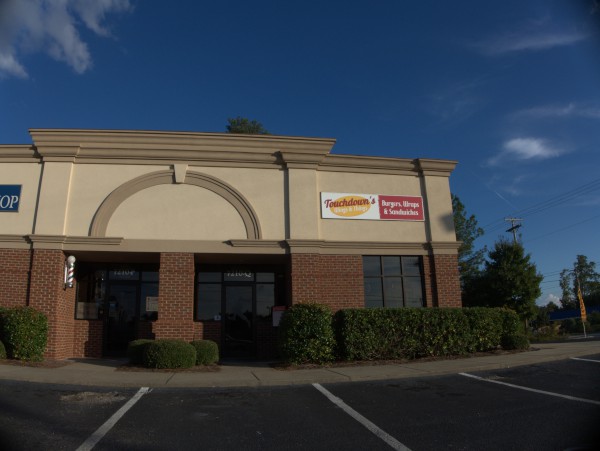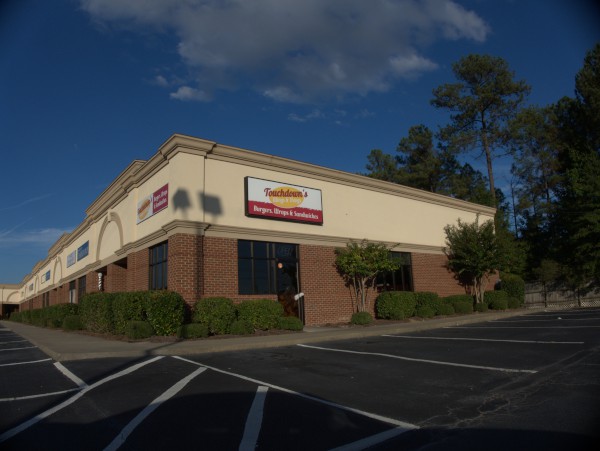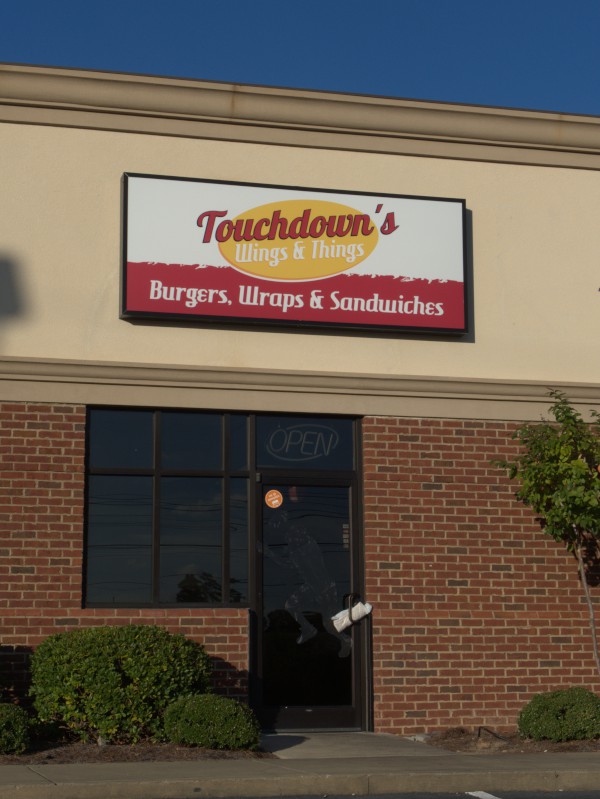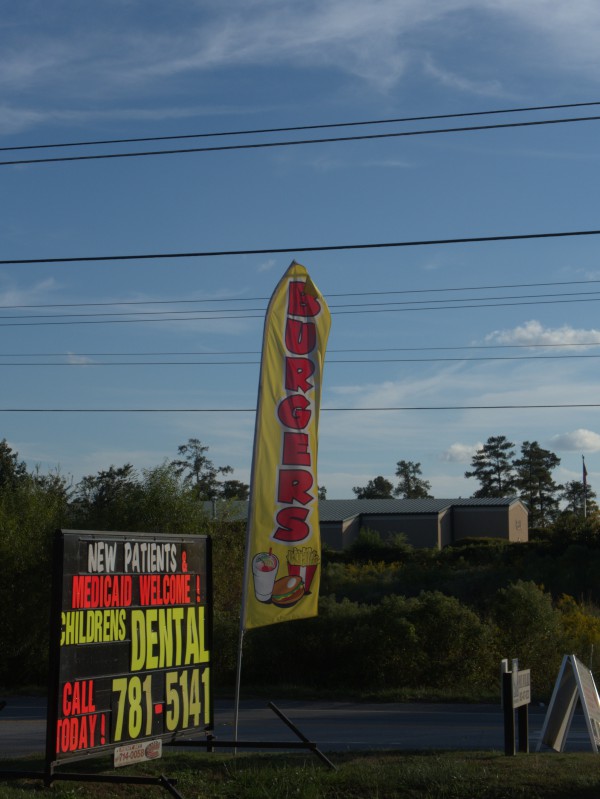 Touchdown's opened in a former Sammi's Deli sometime around October 2013. I'm not a big wing fan, and it's nowhere near where I live so I never made it in. I noticed last weekend as I was drive by that it was closed and had been relaced by a pizza operation: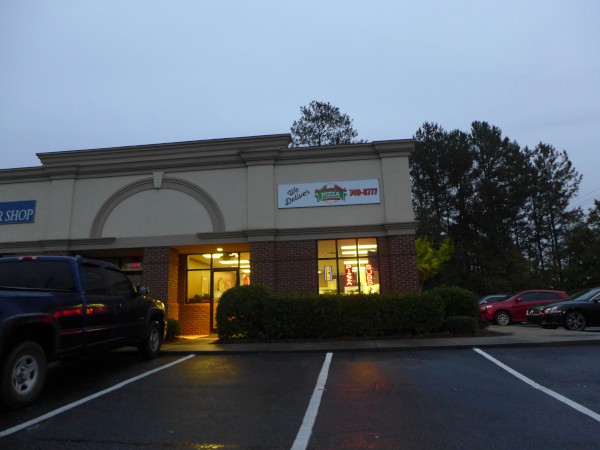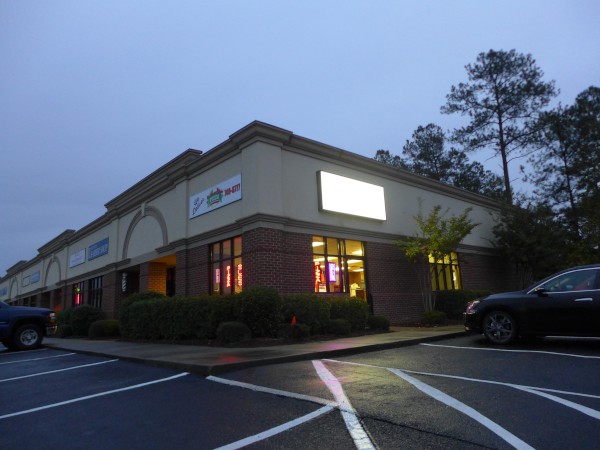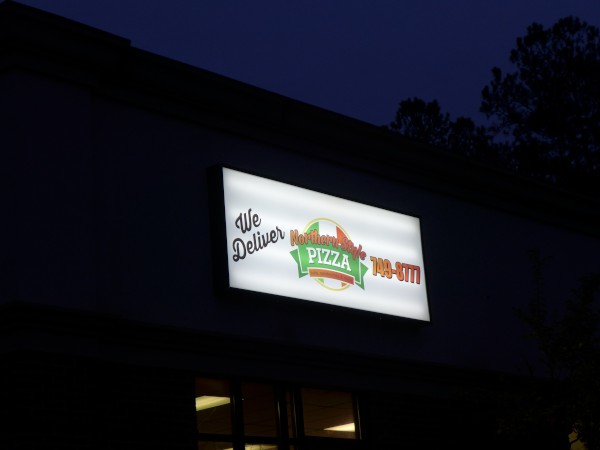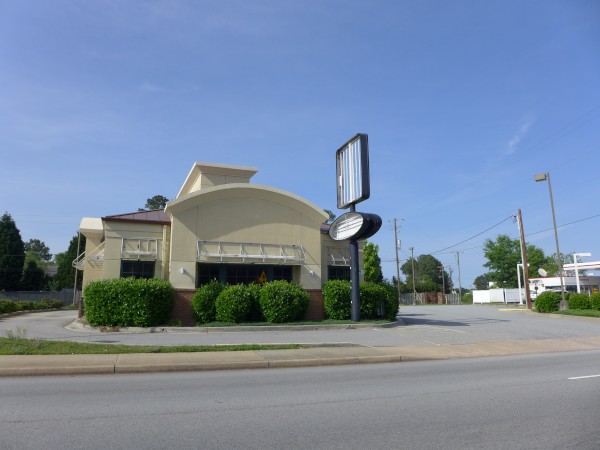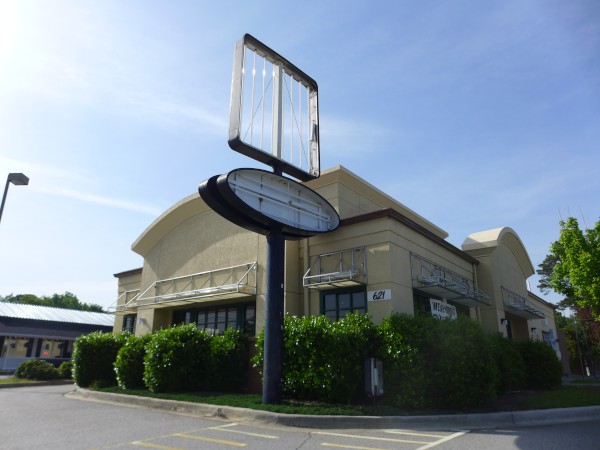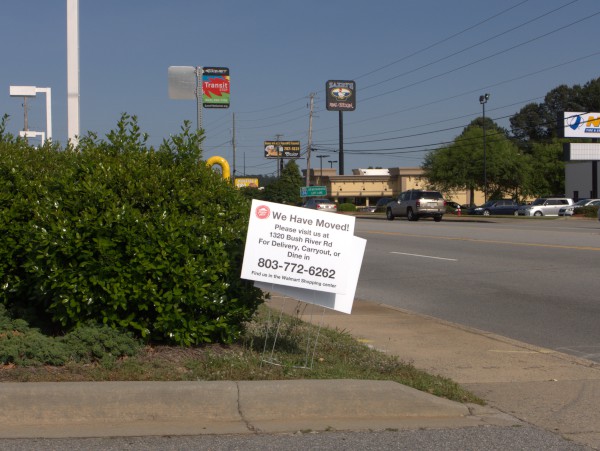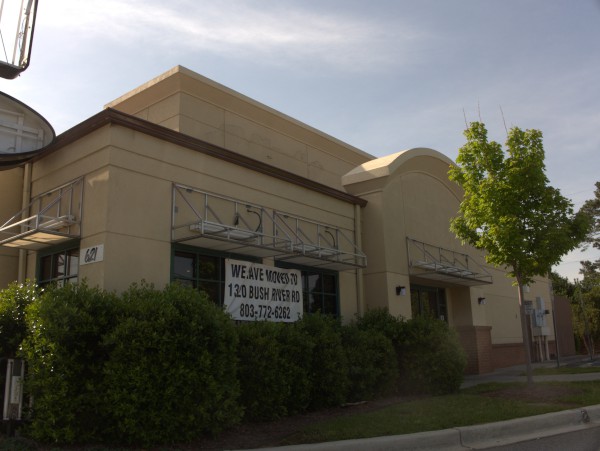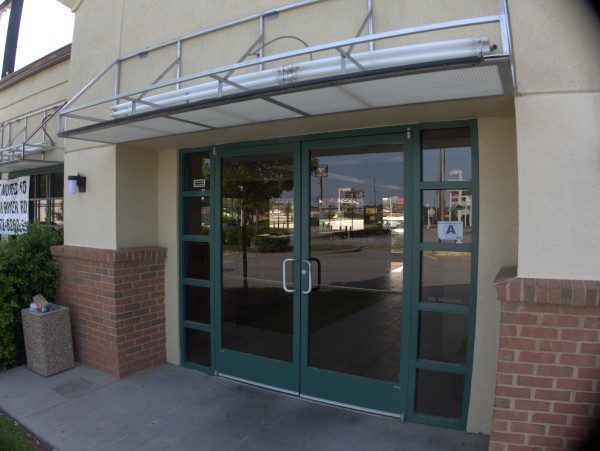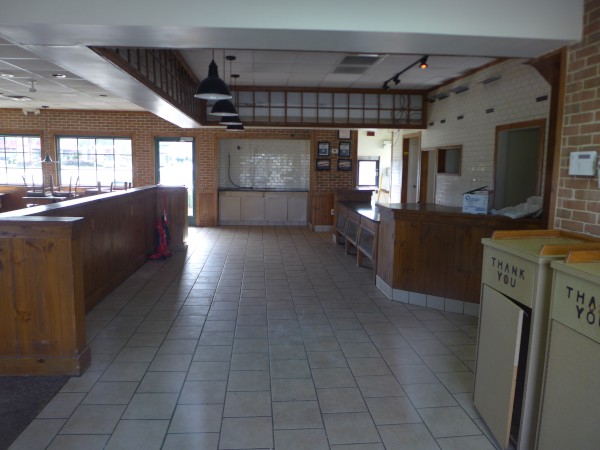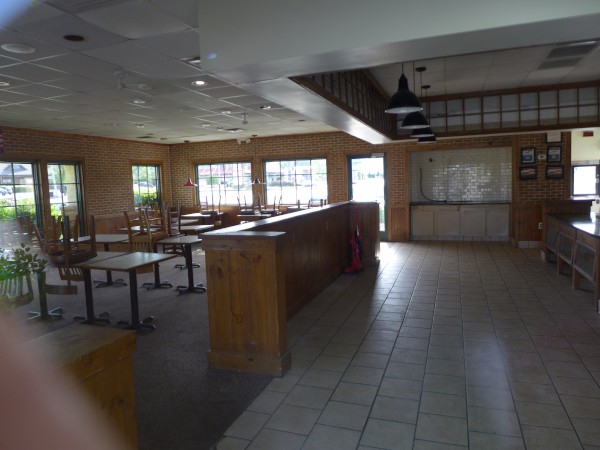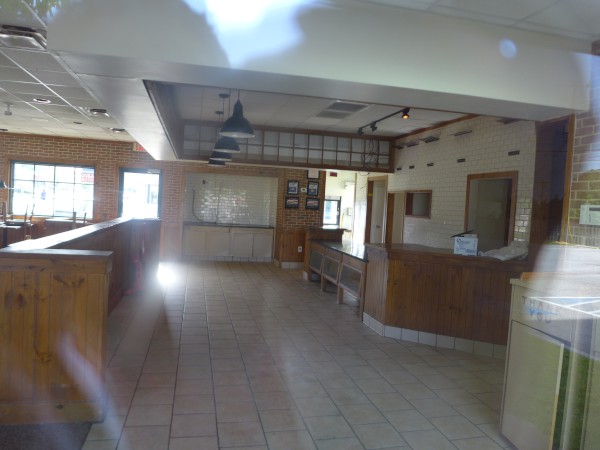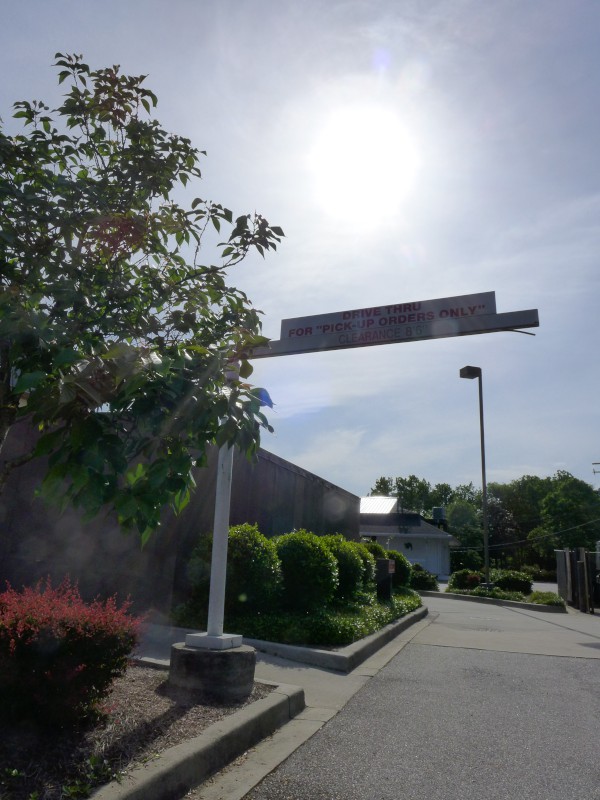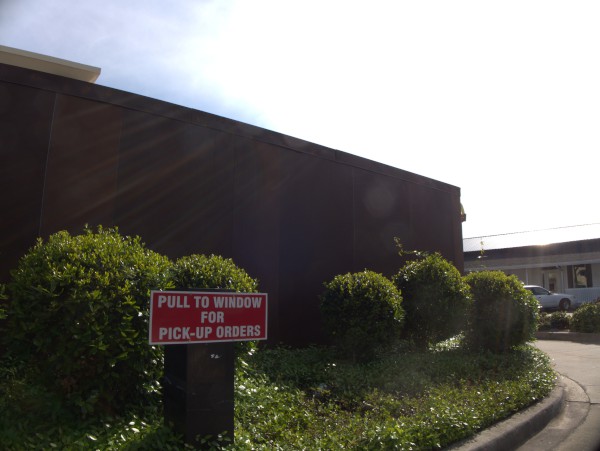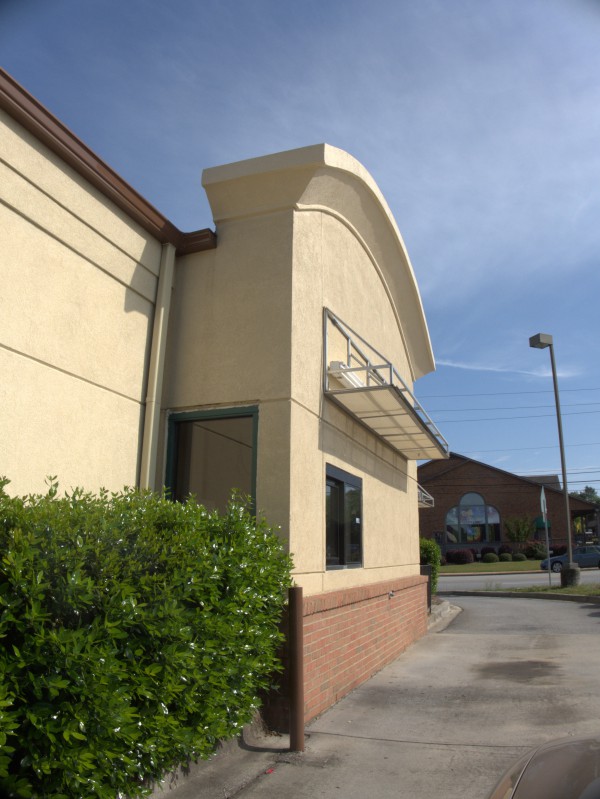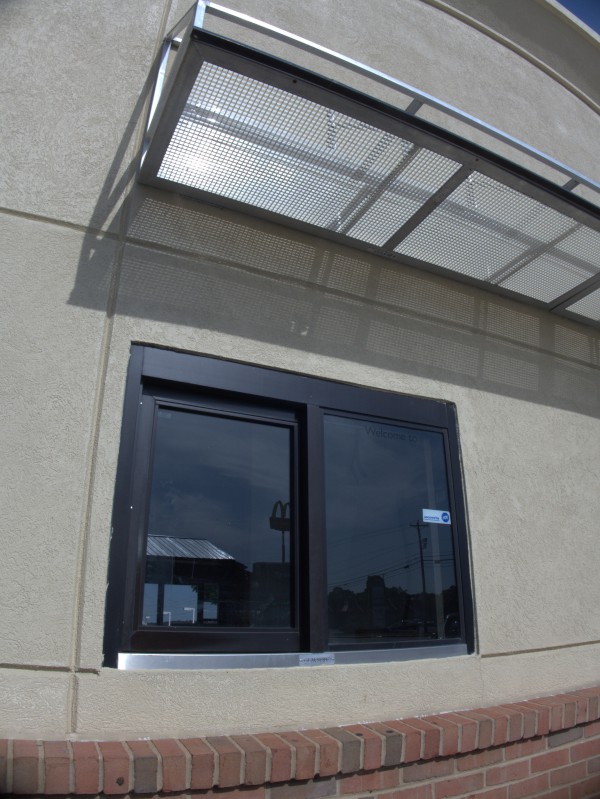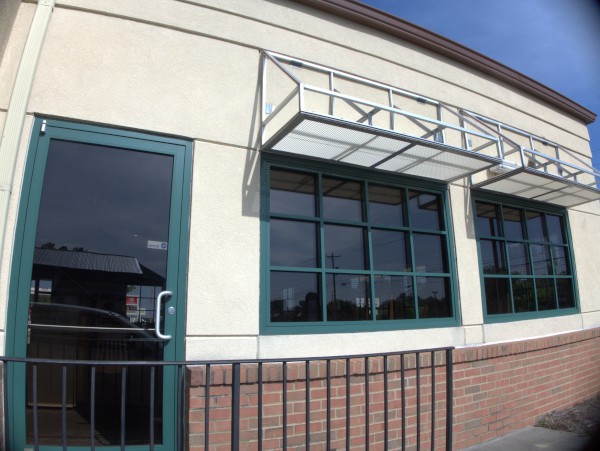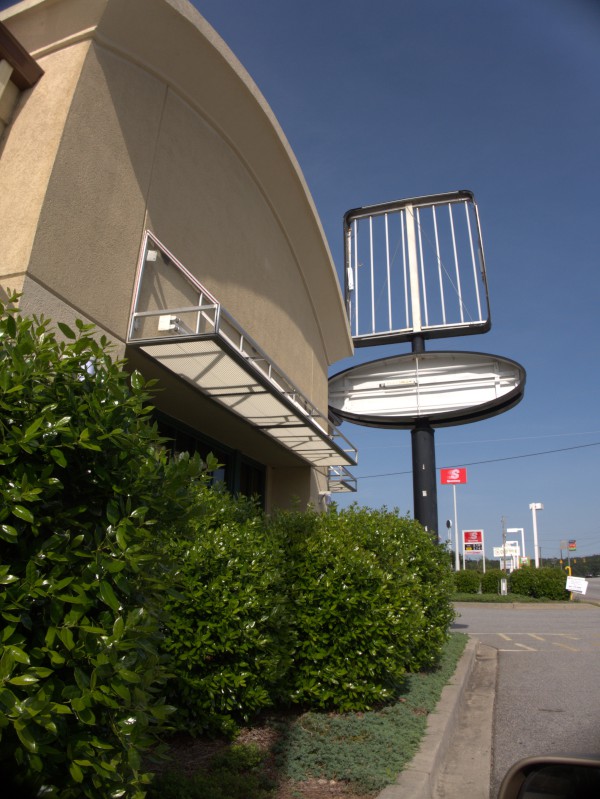 Well, I don't know why this Pizza Hut closed, but just having visited once, to take these pictures, I can hazard a guess as to a contributing factor: The exit to St. Andrews Road is terrible. I drove around the building on the old drive-through route, and found that when I came out in front of the building again, there was not enough room to get my car pointed to the right and exit onto SAR headed for Tram Street. Granted some cars have a better turning radius, but still it's not well designed, and due to space constraints probably cannot be well designed.
I think it's interesting that the building is of the current generation of Pizza Hut designs. I'm more used to seeing the old style ones (like this and this) closed.
(Hat tip to commenter Andrew)
UPDATE 16 February 2016 -- As mentioned in the comments, the Domino's in this location is now open, and has been for a while: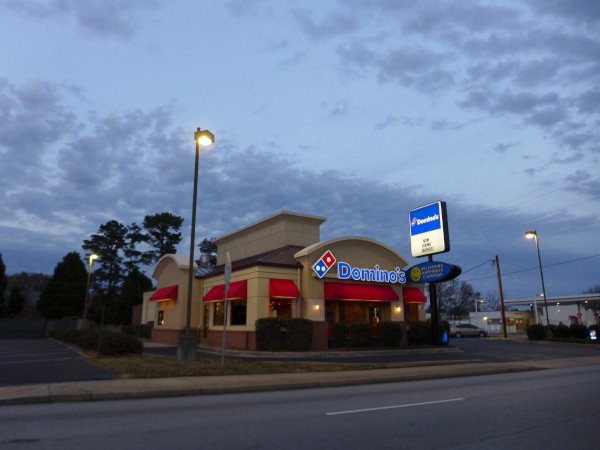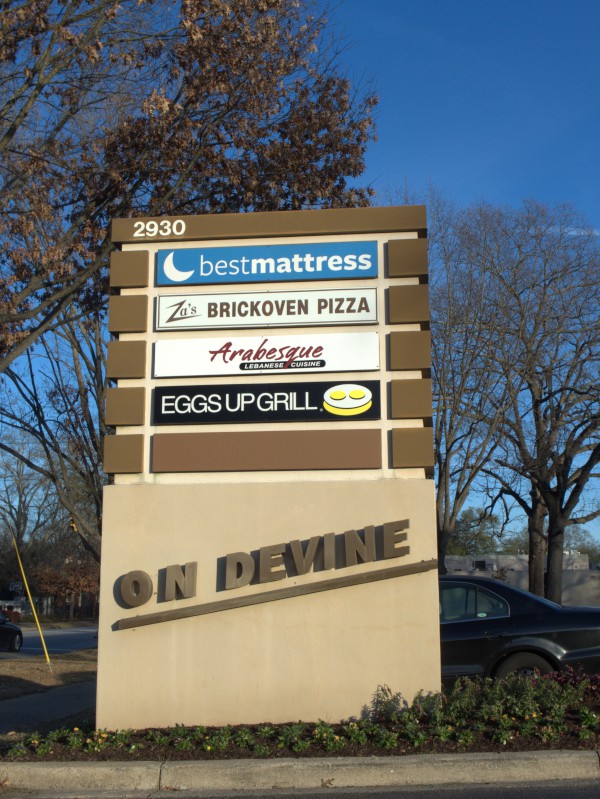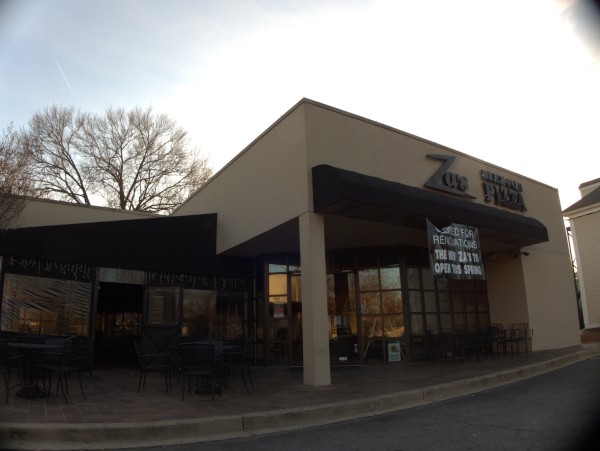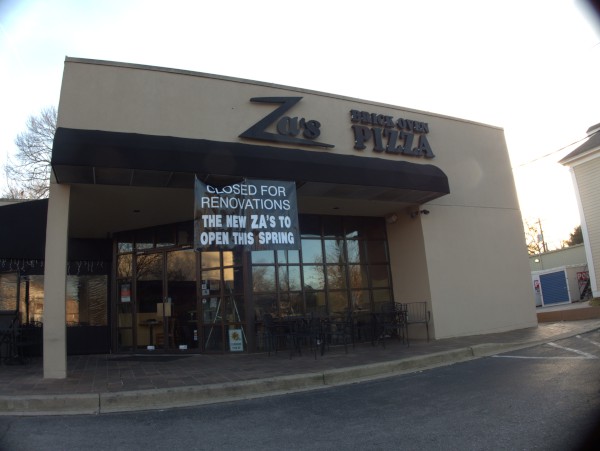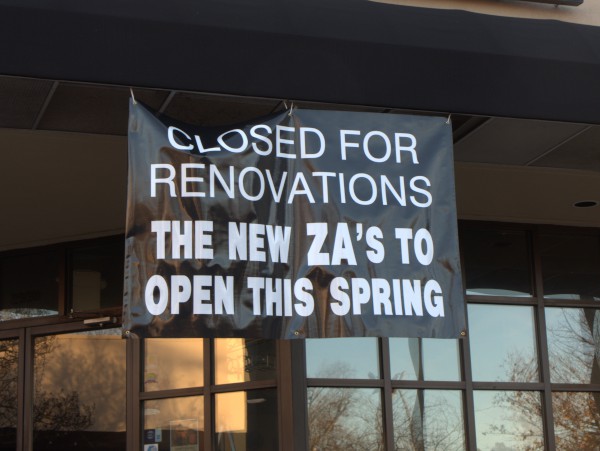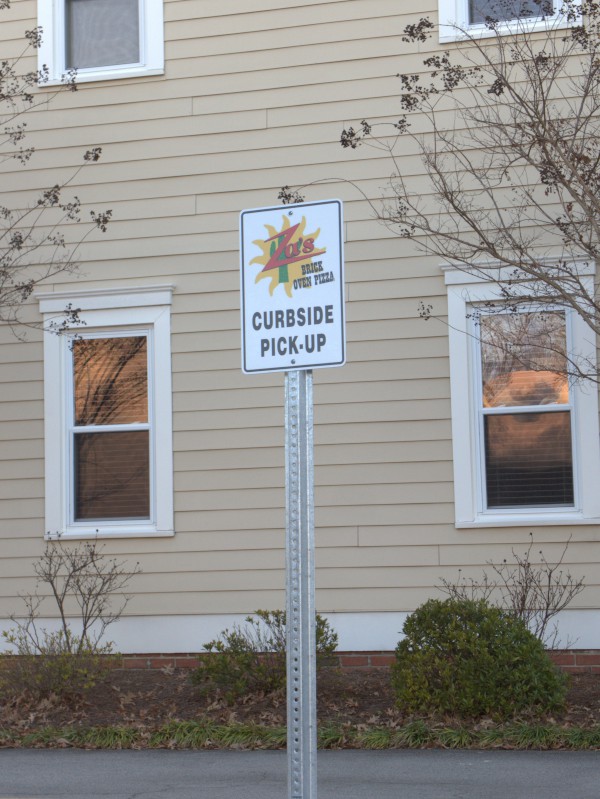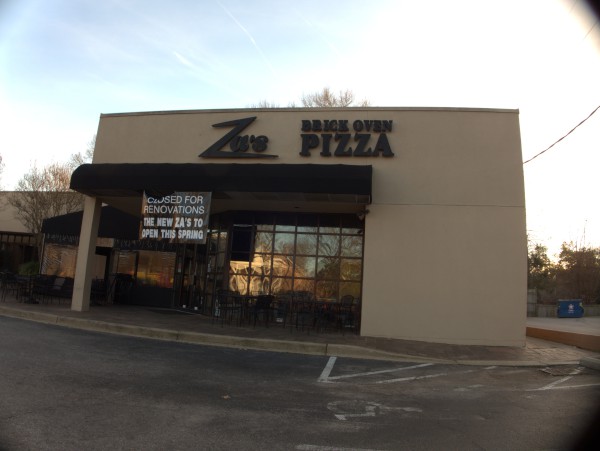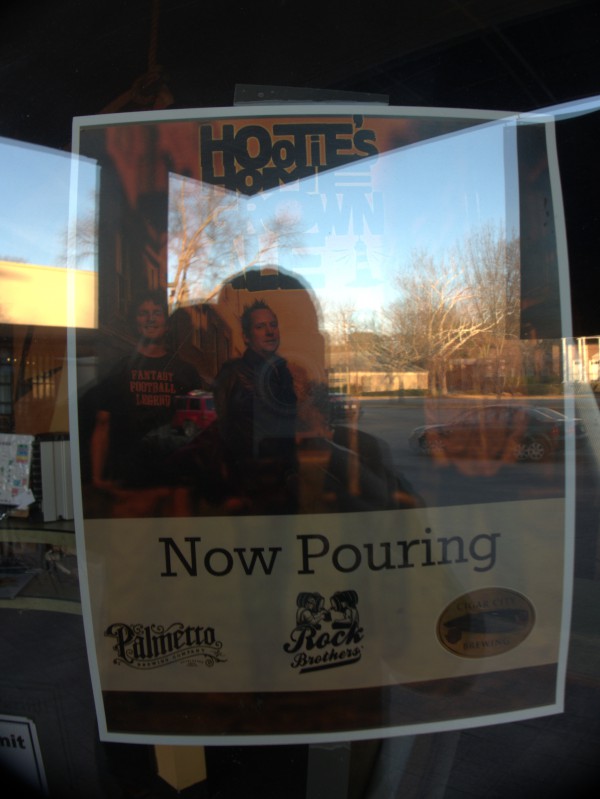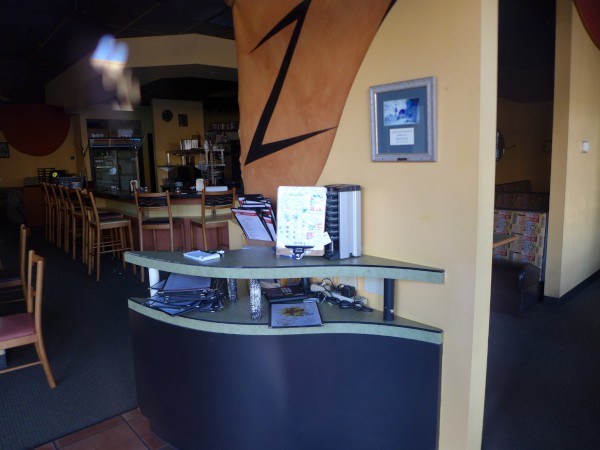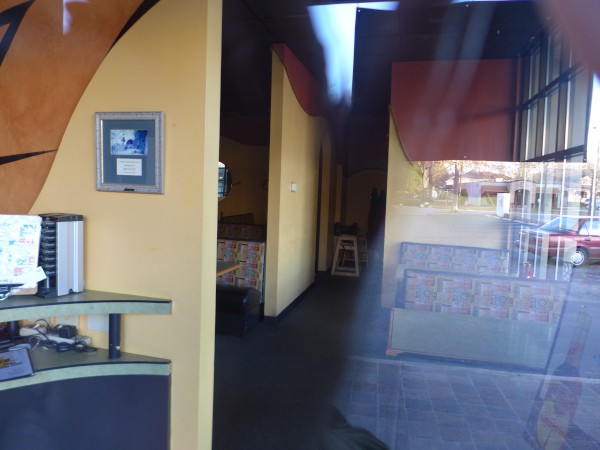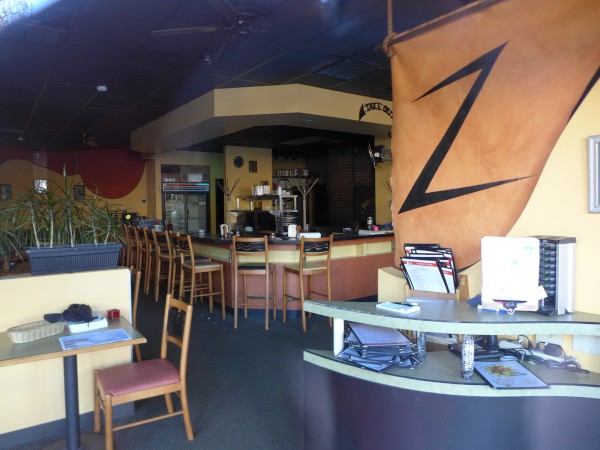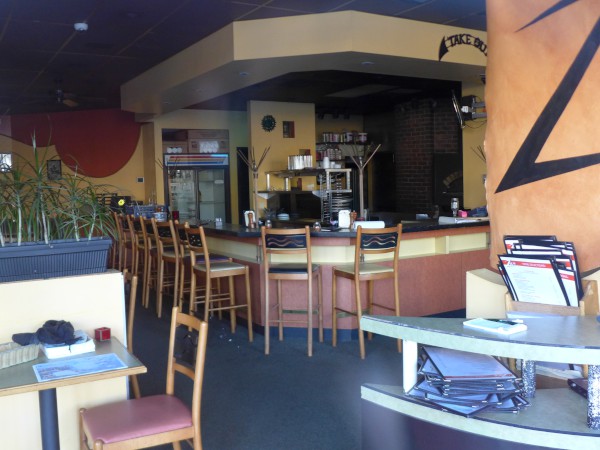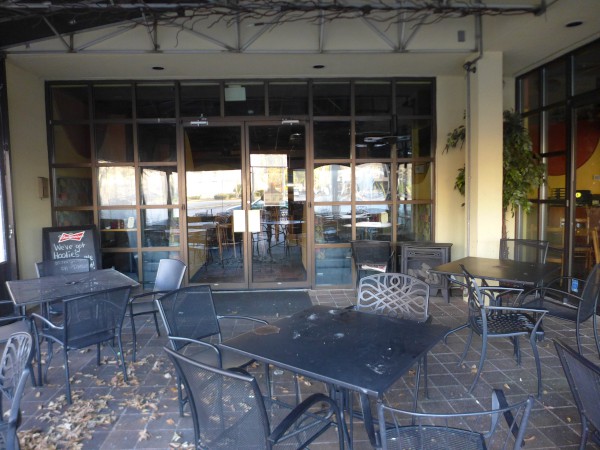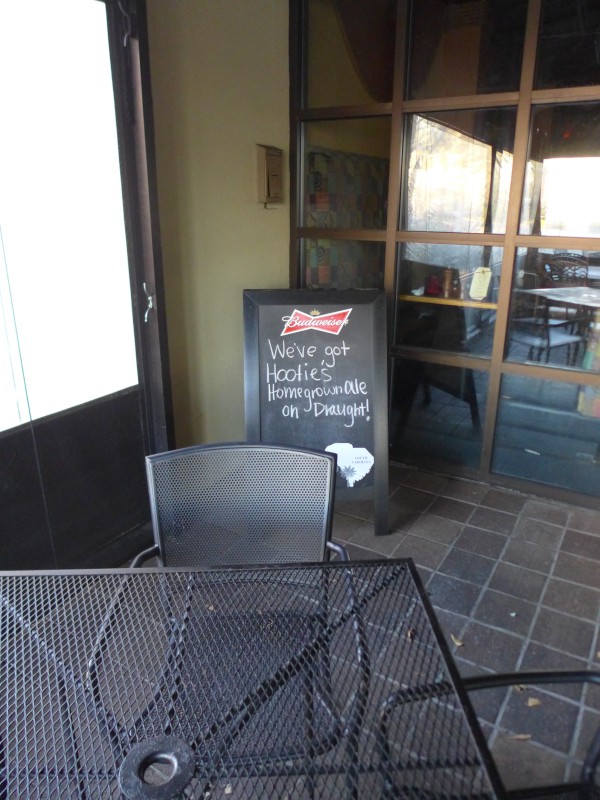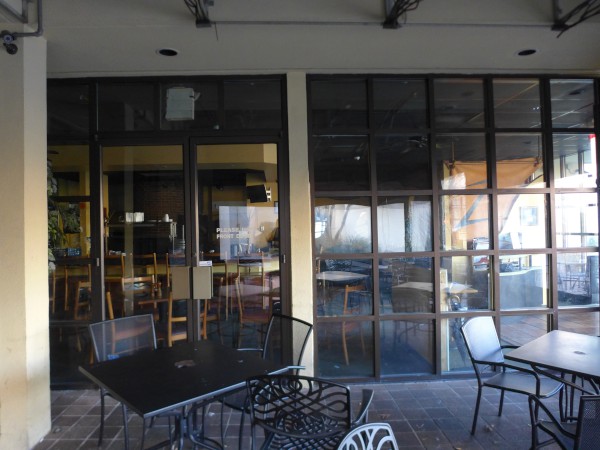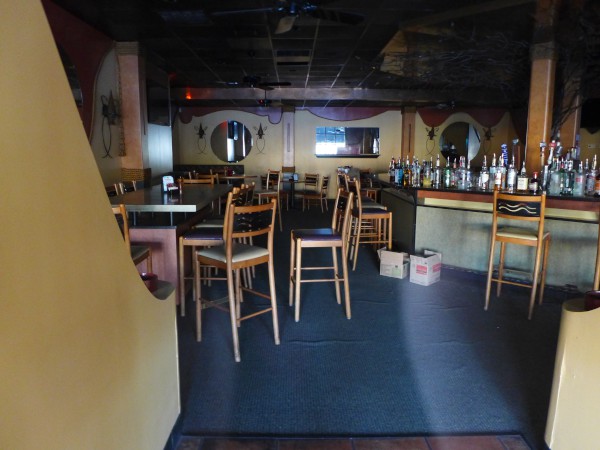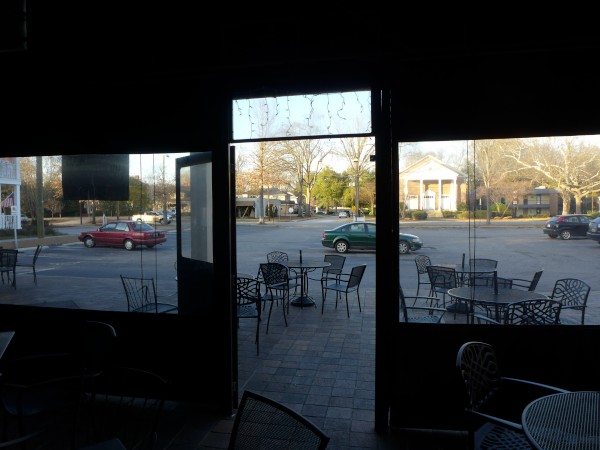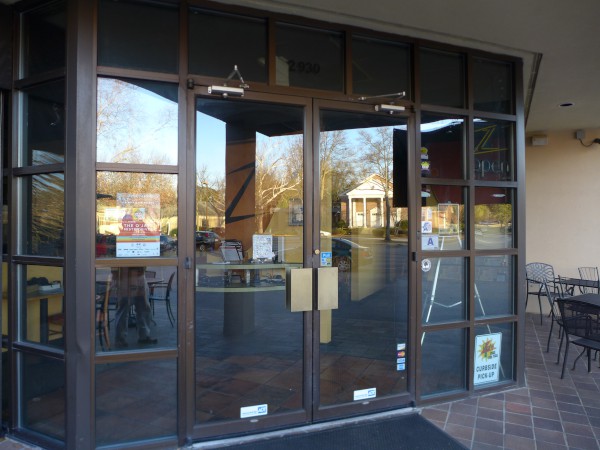 I've always liked Za's, though I go there less since they stopped being open to 11:00 on Thursadys. The only things I would change would be to make the individual pizzas a little larger, and to brew stronger tea. I suspect, however, that more than that is slated to change as the place is now closed for revamping as The New Za's. Commenter David suggests that it will then be under the same ownership as Cantina 76, a place I have somehow never gotten around to.
(Hat tip to commenter Dennis)
Posted at 12:00 am in Uncategorized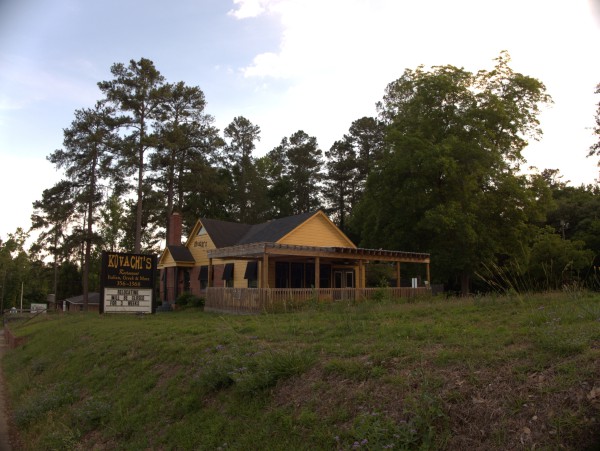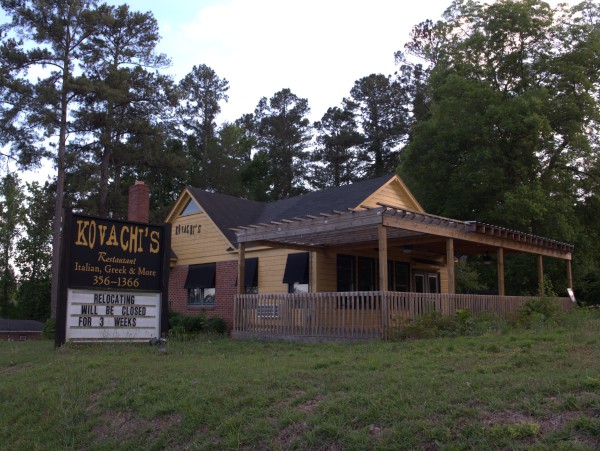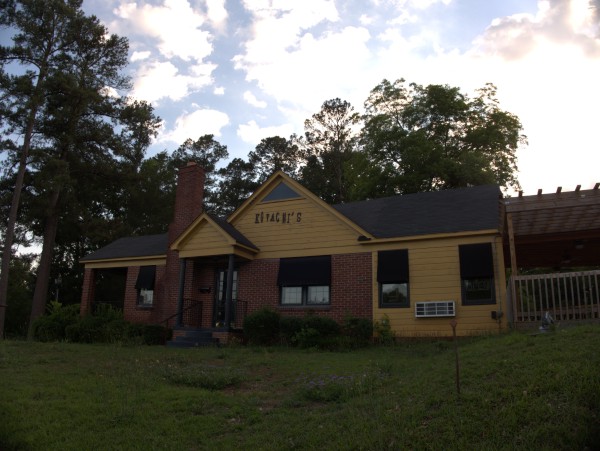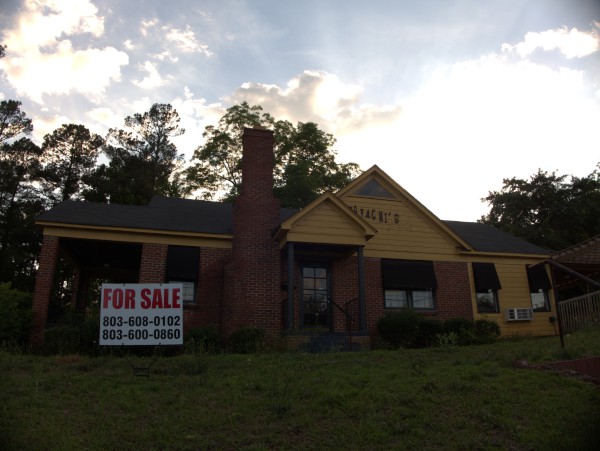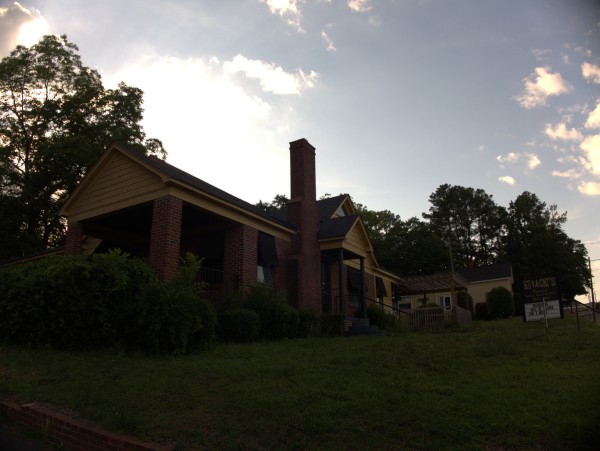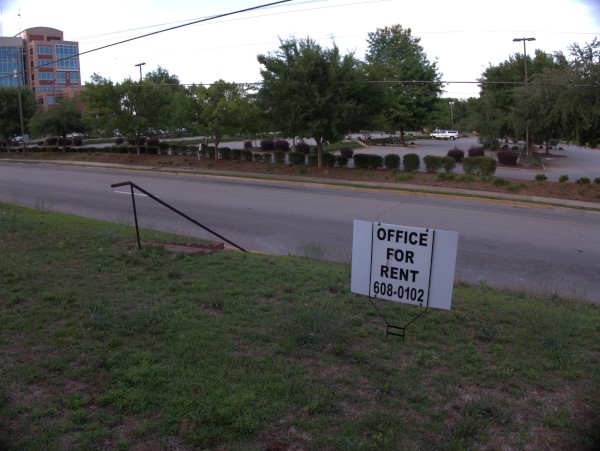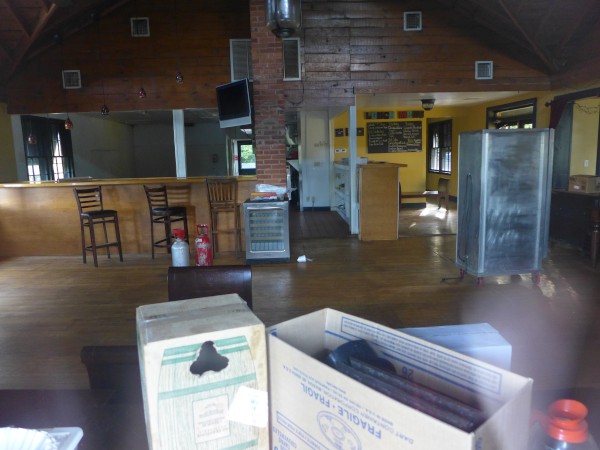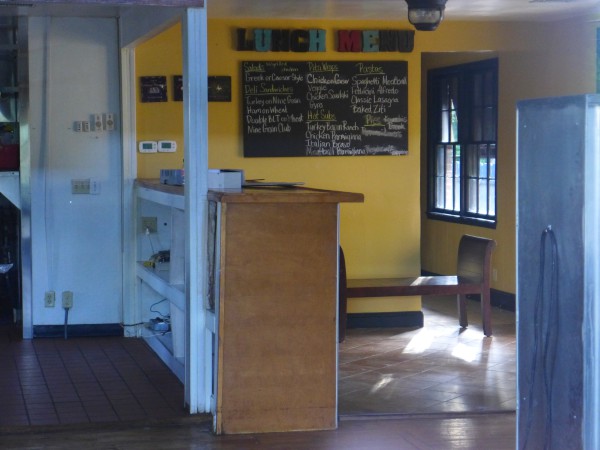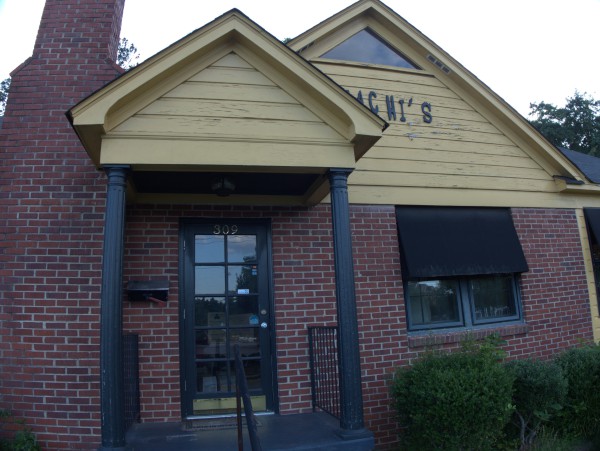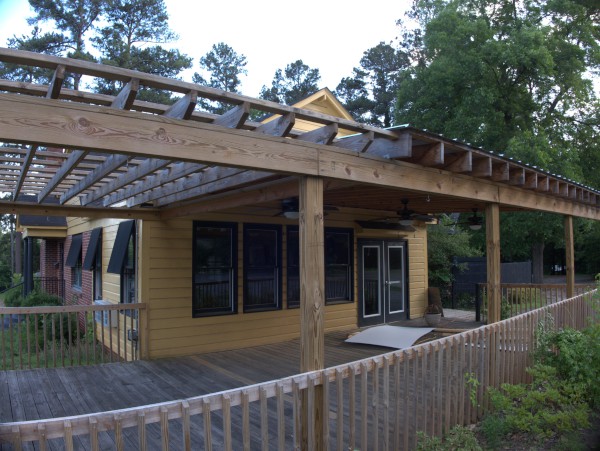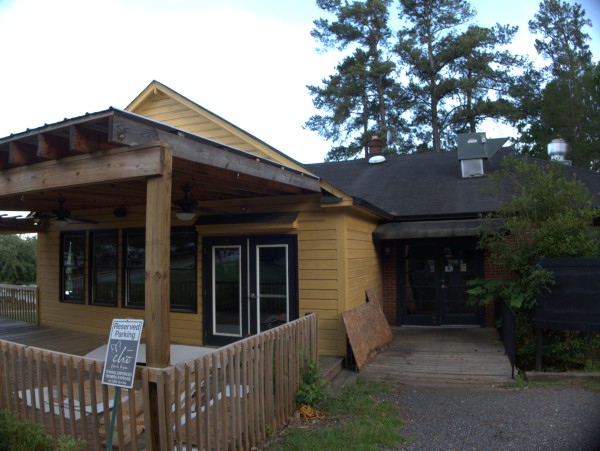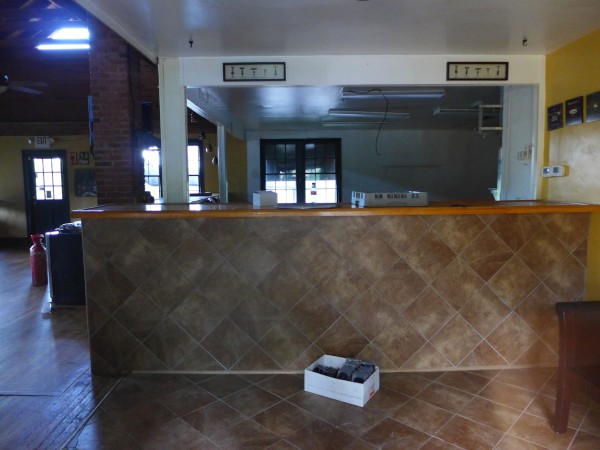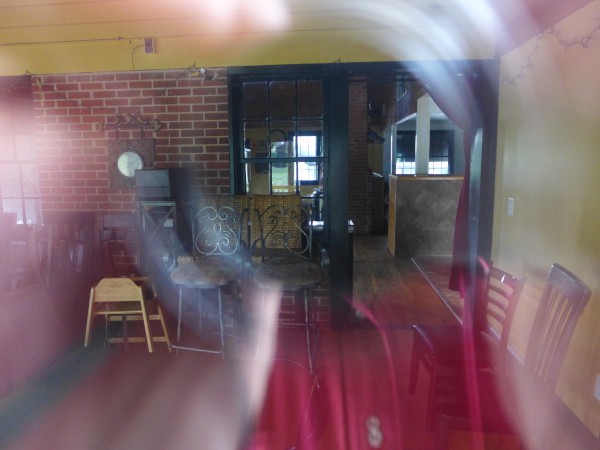 Here's an older house set up as a restaurant on Lexington's South Lake Drive. I try to keep tabs on local pizza, but this one is not really local to me, and I'm afraid I had never heard of it before they closed up shop. The place kind of sits on a little hill, and I think it would have been nice to eat on the deck and look over the comings and goings on the road.
According to their sign, they are moving, but to where is not clear. Commenter Brian notes that the main chef has moved to All Star Pizza Company at 2001 Augusta Road.
(Hat tip to commenter Brian)
Posted at 10:27 pm in Uncategorized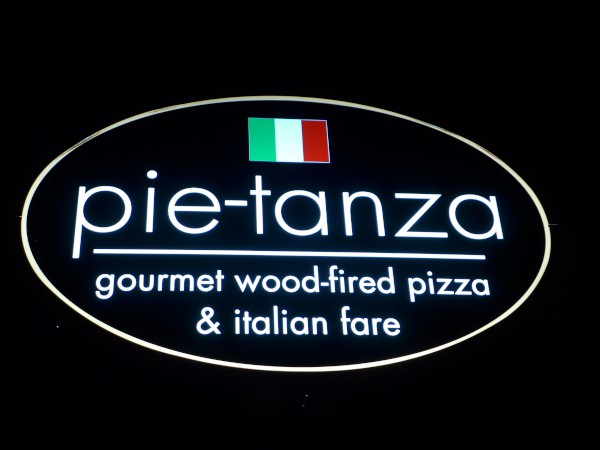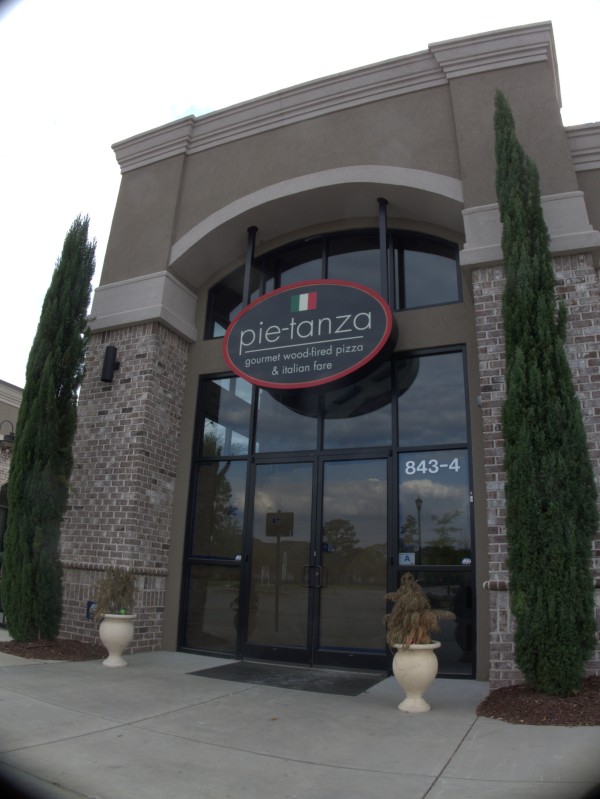 Pie-Tanza was in the little shopping center on Polo Road at the light where Mallet Hill Road starts. The area has certainly changed from my high school days when there was nothing in that particular area except stables and the eponymous polo fields. Now there is a gas station convenience store, contract Post Office, liquor store and 24 hour gym, and the currently empty restaurant slot.
I'm afraid I wasn't as impressed with Pie-Tanza as some of the commenters in Have Your Say. Basically, I had three issues with the place.
First, they had a very nice garlic bread appitizer item, except they never actually had it -- there were three or so times I took the trouble to go out that way rather than one of my usual pizza "go-to" places just on the basis of that, and then would not be able to get it. You would expect that they could white-board a substitute basic garlic bread, but that never happened either.
Second, it was very expensive -- noticably more so than the competition, and I felt the pizza was pretty average, despite the supposed superiority of "wood fired" ovens. I remeber looking at the lunch menu too and thinking that the Italian Sausage sandwich looked good, but I could never be comfortable paying that much for one.
Third, there was no water pressure in the bathroom. It was like trying to wash your hands under a thin stream of drool.
Now, looking at the closing sign, I suspect the first two were due to this being the South Carolina location of a Virgina chain (which I did not not before reading that). The expense was the result of trying to import DC Metro prices into Columbia, and the availability of chain specialties was probably beyond the control of local management.
Posted at 12:55 am in Uncategorized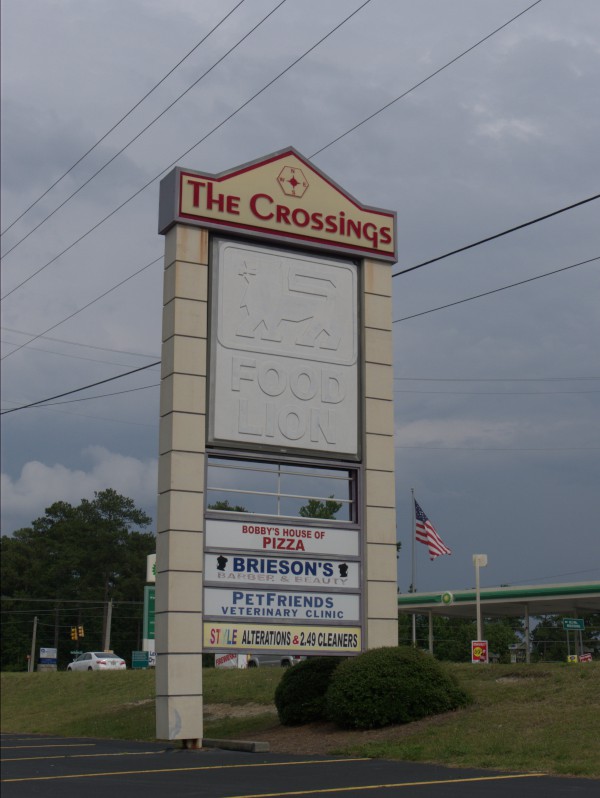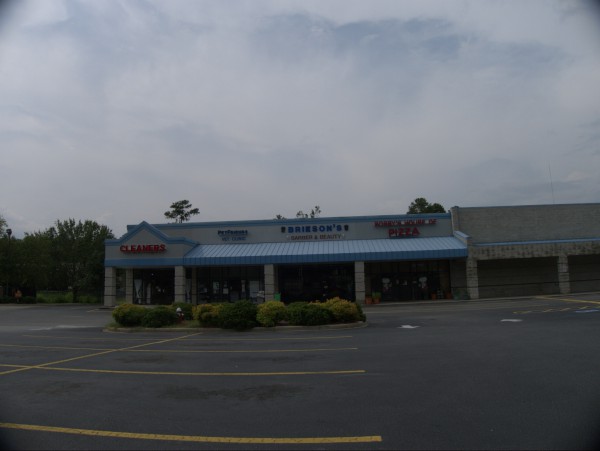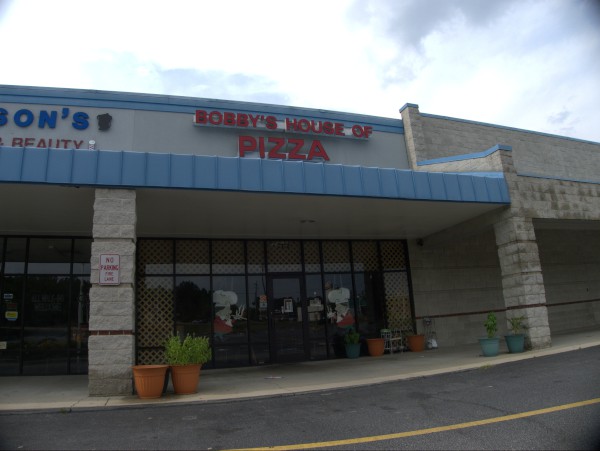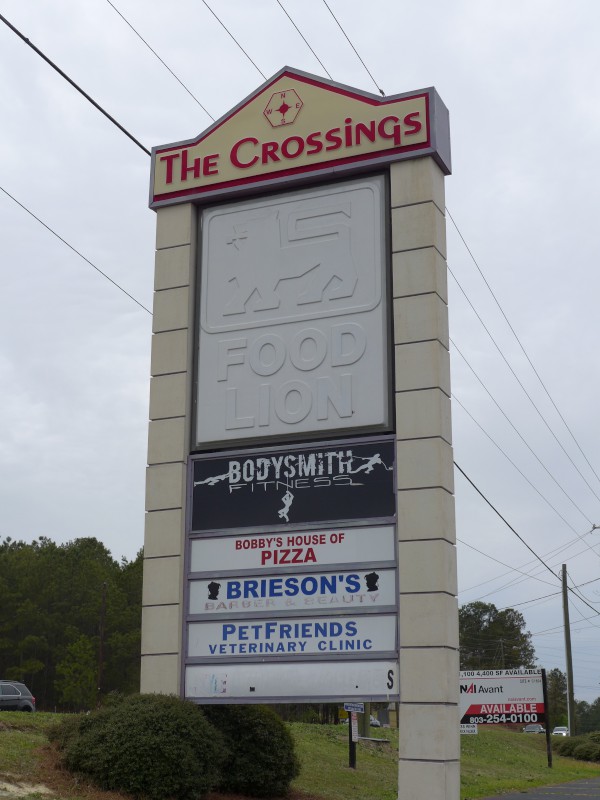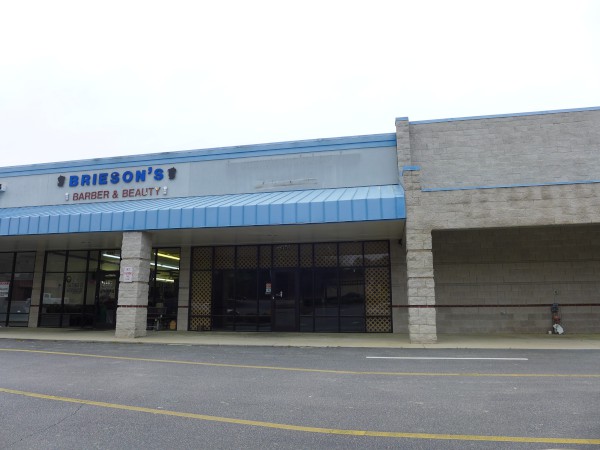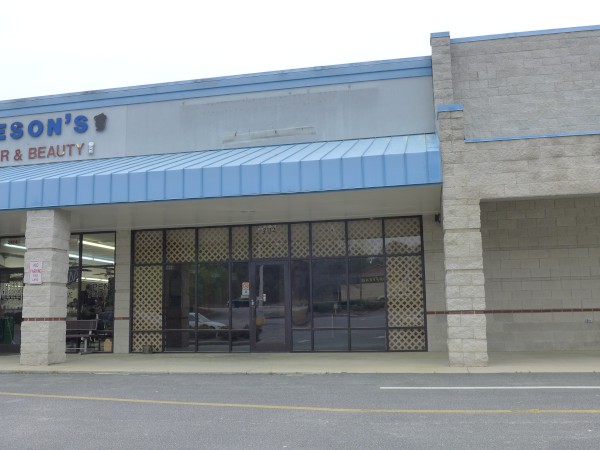 There are a lot of "House Of Pizza" restaurants around, but I'm not sure if it's a chain of some sort, or just a common name choice. Usually though I see them with a (smaller) town name like "Pontiac House of Pizza", "Camden House of Pizza" etc and not an owner's name like this small storefront at the corner of Clemson and Hardscrabble Roads. This was always on my "to try" list, but as it was so far from where I normally am, I never got around to it in time.
I've blogged several places in this strip, The Crossings, including Food Lion and Blockbuster. They still have not managed to fill the anchor Food Lion space.
Posted at 11:46 pm in Uncategorized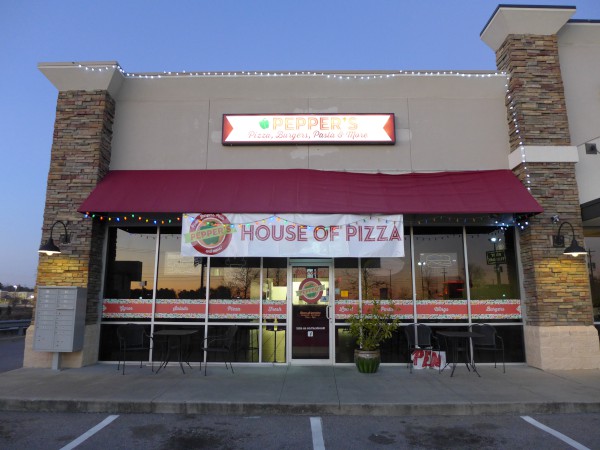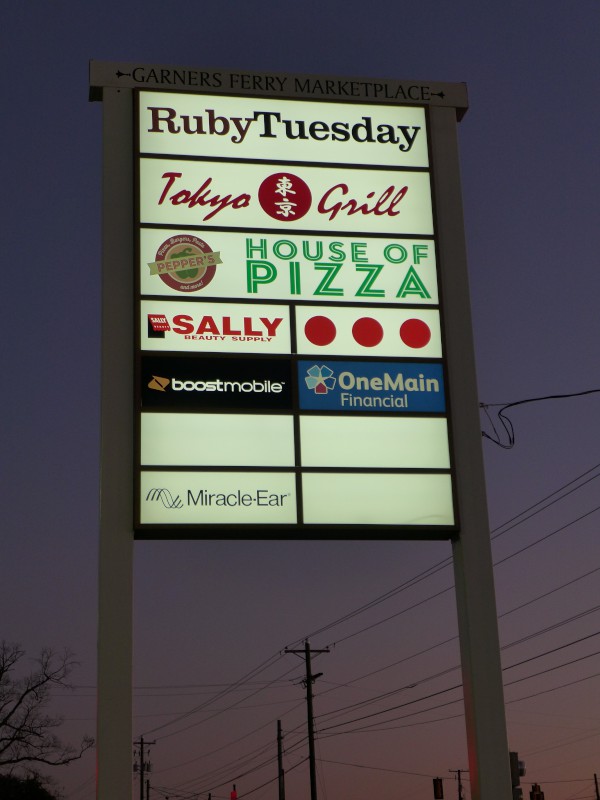 I first became aware of this strip-mall storefront on Garners Ferry when it was Ye Old Fashioned Ice Cream & Sandwich Cafe.
Next it became Anthony's Old Fashioned Burger & Fry Co.. When that closed, there was a sign for a time that it would be re-opening as Ma's House Of Pizza, but in the event the new concept was actually Pepper's Pizza, Burgers, Pasta & More aka Pepper's House Of Pizza.
As reported by MrBO, that seems to have closed sometime around mid-January 2014.
Through all the incarnations, a lot of the physical plant remained the same, including the neon sign for Fresh Salads. In fact, walking around the side of the building, I found the remains of the Ye Old Fashioned sign: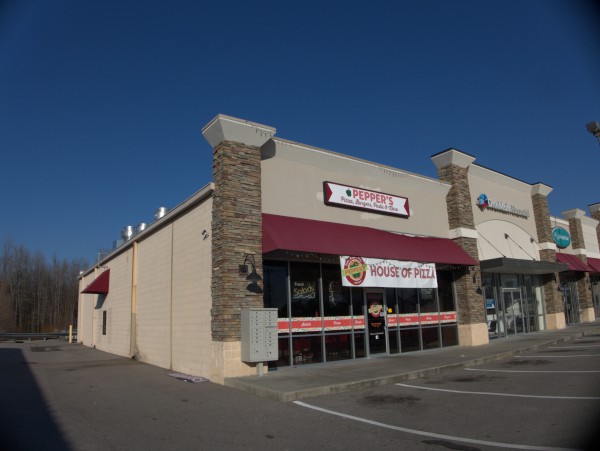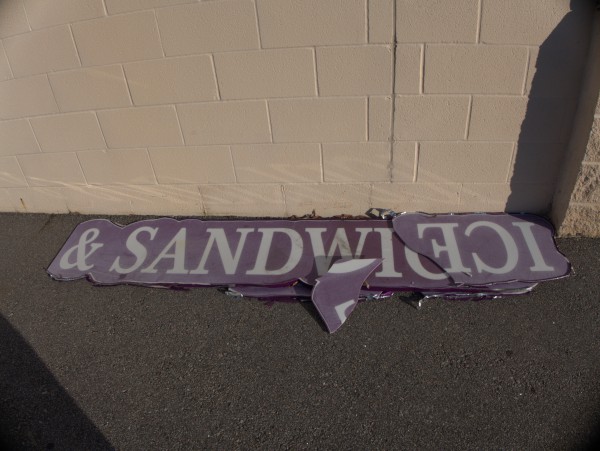 (Hat tip to commenter MrBO)
Read the rest of this entry »
Posted at 11:46 pm in Uncategorized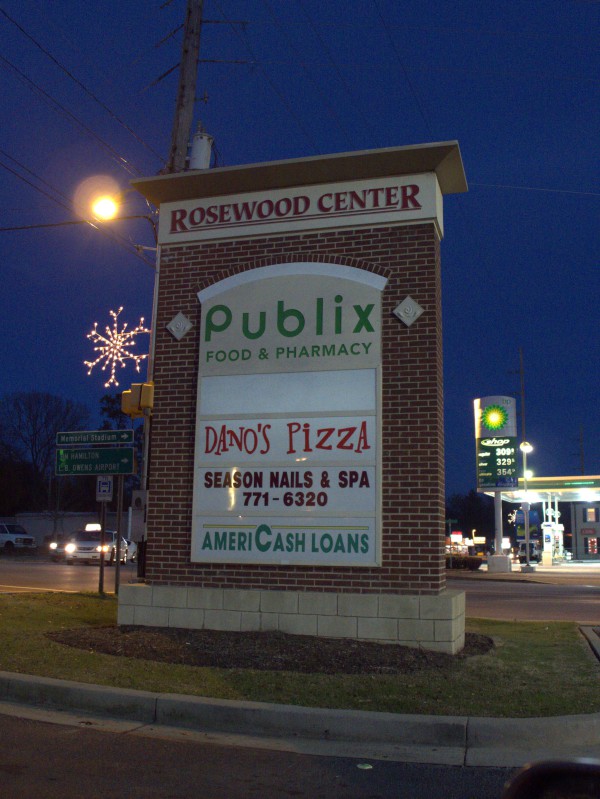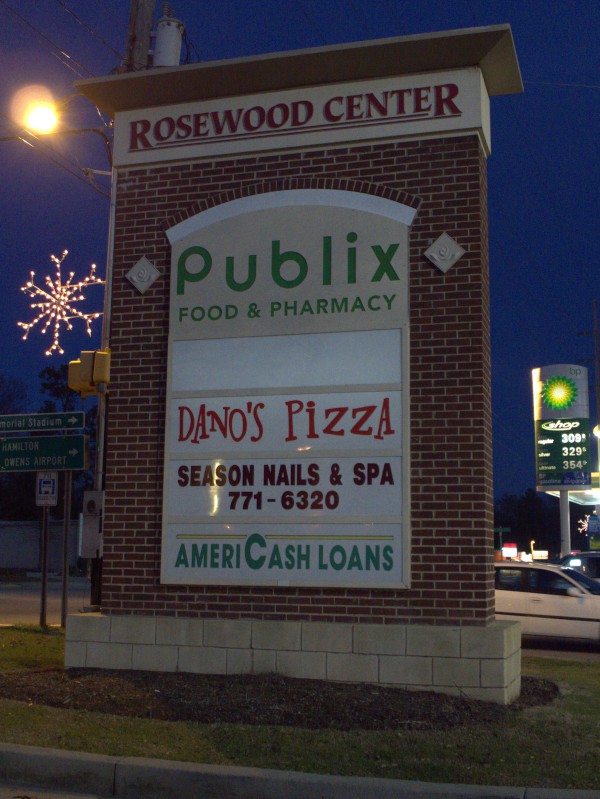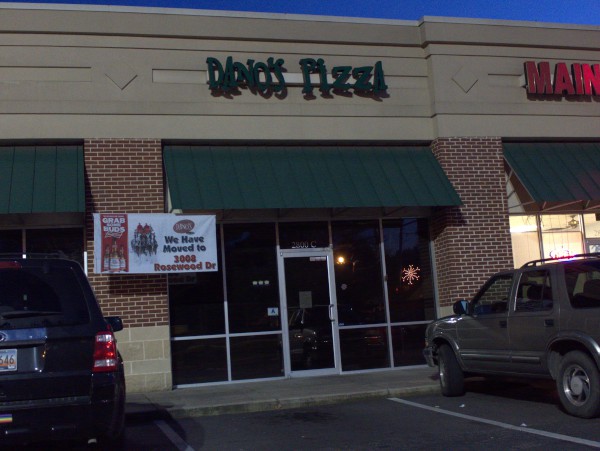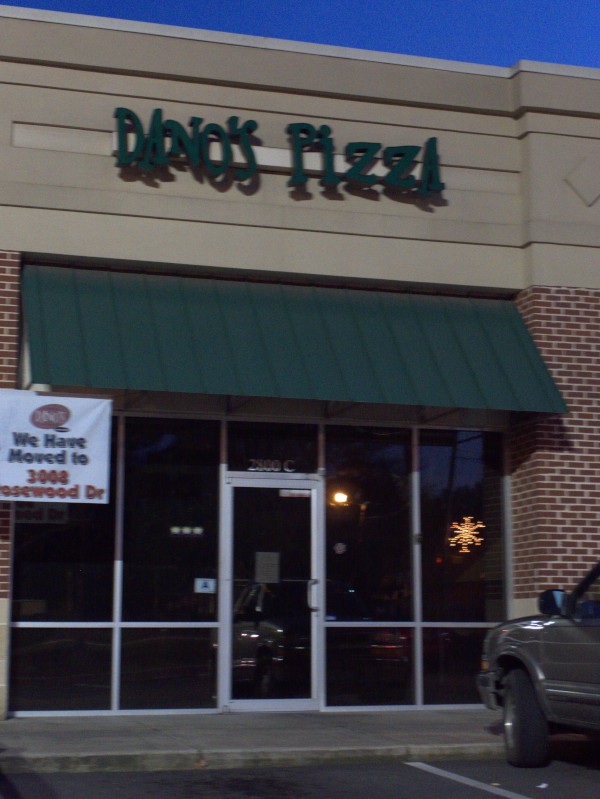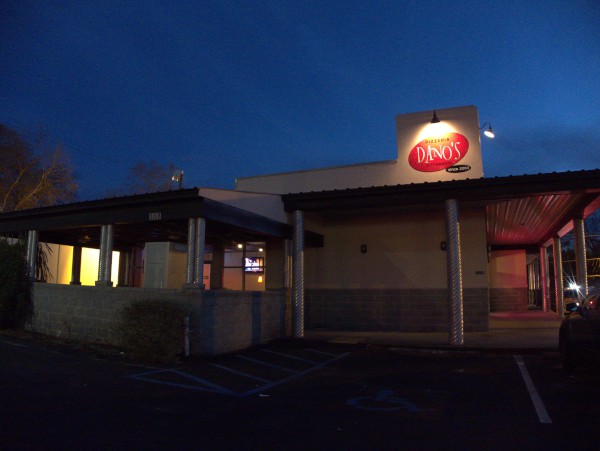 Here's a belated notice that Dano's Pizza has moved from the Publix strip mall at Rosewood Center and down the street a bit into the former Ole Timey Meat Market location at 3008 Rosewood. I still have not eaten there, but they already seemed to be doing a good business at the new location the one time I checked it out.