Posted at 9:44 pm in Uncategorized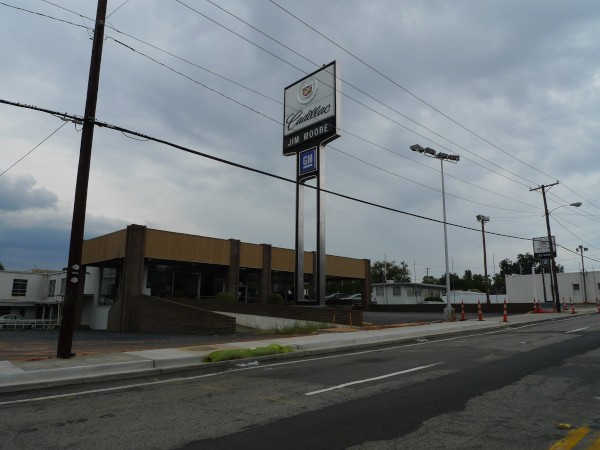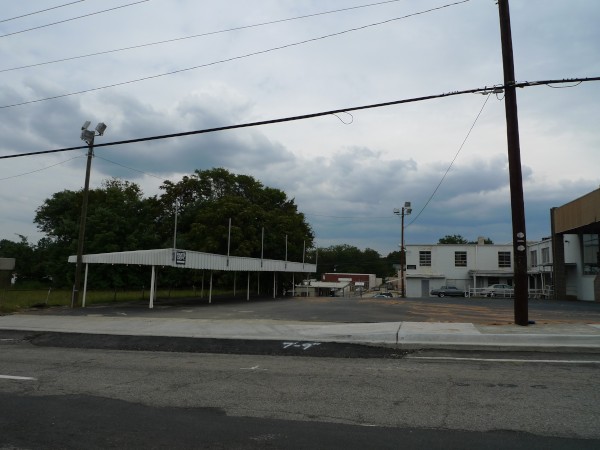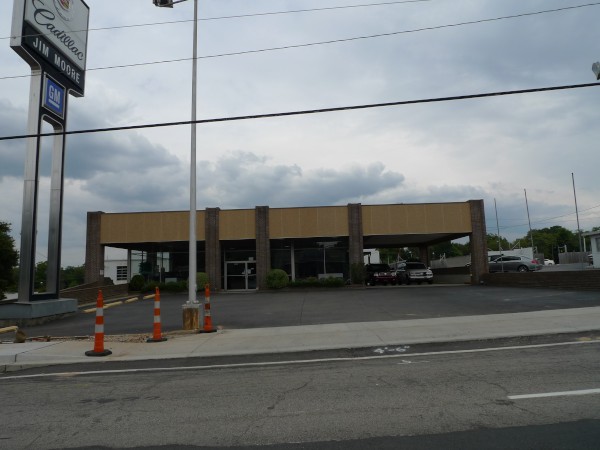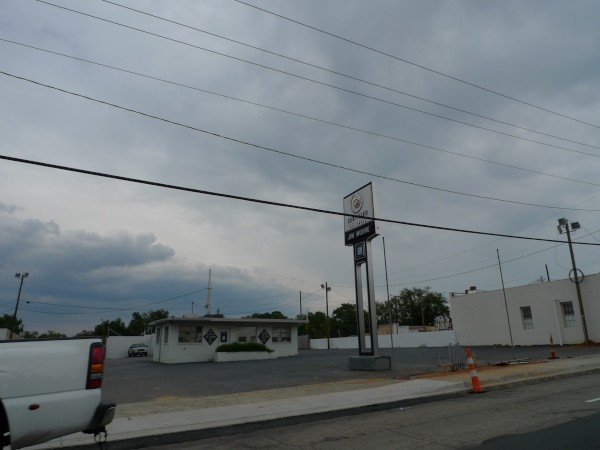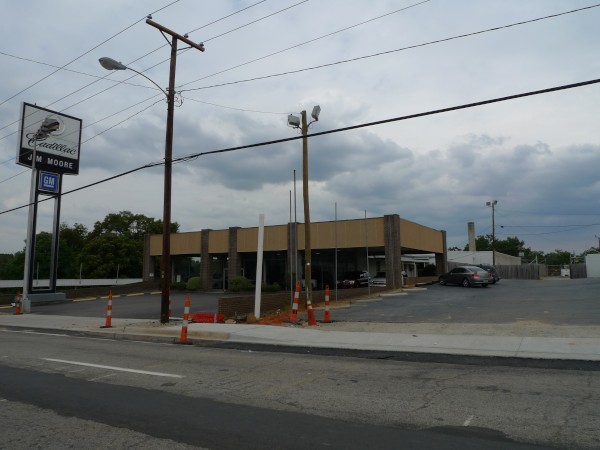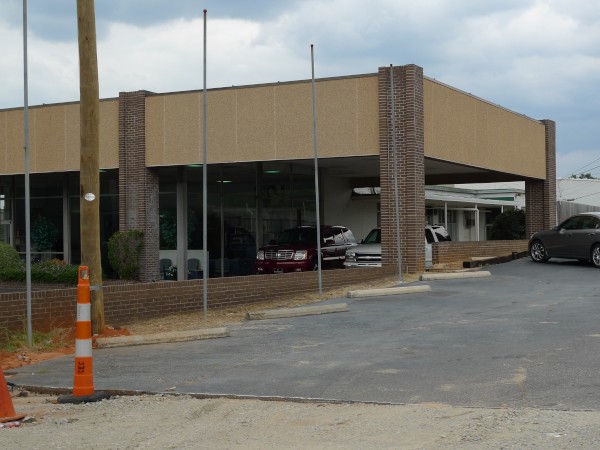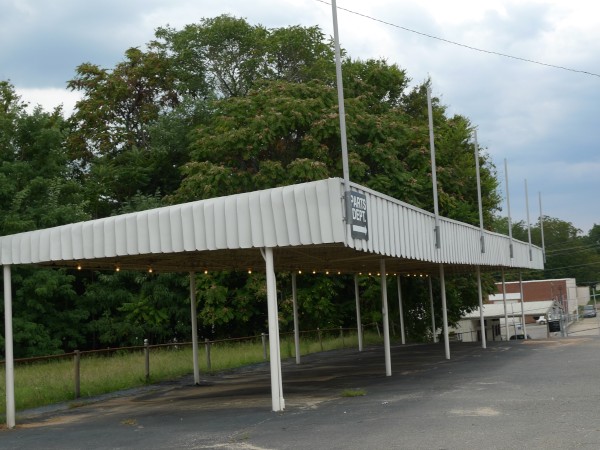 I don't particularly concern myself with "timeliness" here. For one thing, I'm just one guy with a car and a camera -- there's no way I could keep up with everything closing, even if I somehow knew about it. For another thing, I may care more about some place that closed 20 years ago than some other storefront that went under yesterday.
With that said, after commenter Tom mentioned it in Have Your Say and after I saw the story in The State that today was the last day in business for Jim Moore Cadillac, I thought I might as well drive by and get some pictures.
According to The State the dealership is a casualty of GM's ongoing death-spiral restructuring. The story is a bit vague about whether the store was making a go of it otherwise, saying only that sales had been "improving".
I really don't have any mental tags for this dealership at all. We were never a Cadillac family, and the only commercials I recall were for what I presume was a related business, "Moore Hudson Olds", which all had a distinctively overmodulated announcer pretending to be live from their lot. Still it's always sad to see a landmark like this close, and Main street definitely doesn't need another vacant lot.
UPDATE 30 Nov 2010 -- Here's some more pictures taken on a brighter day: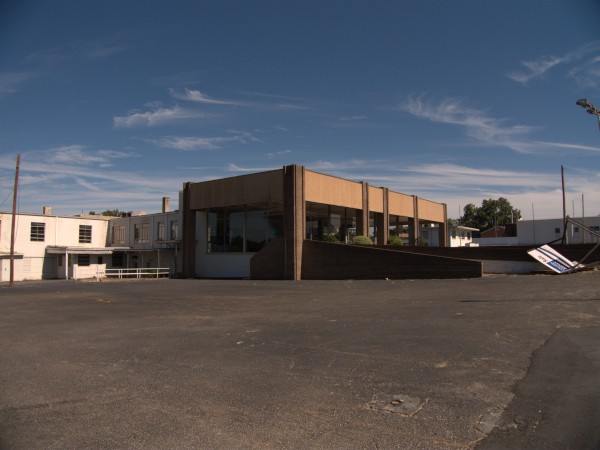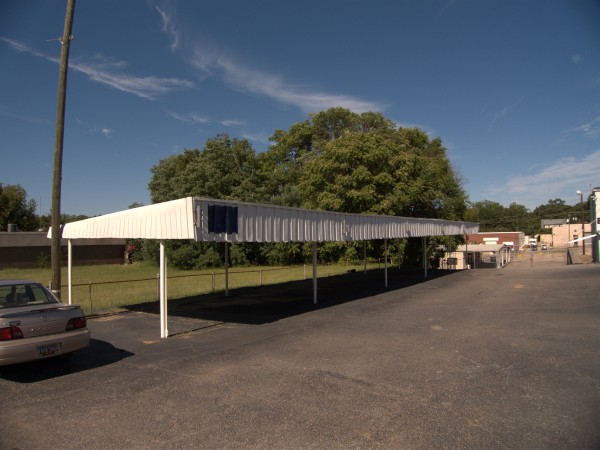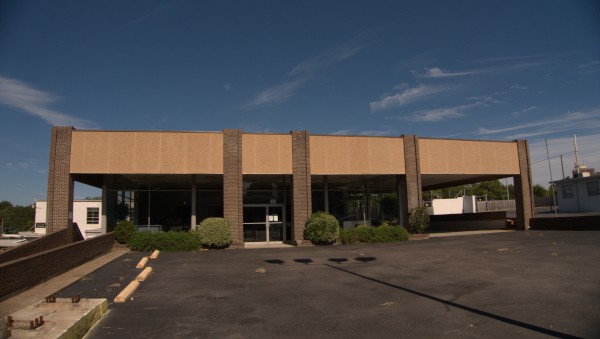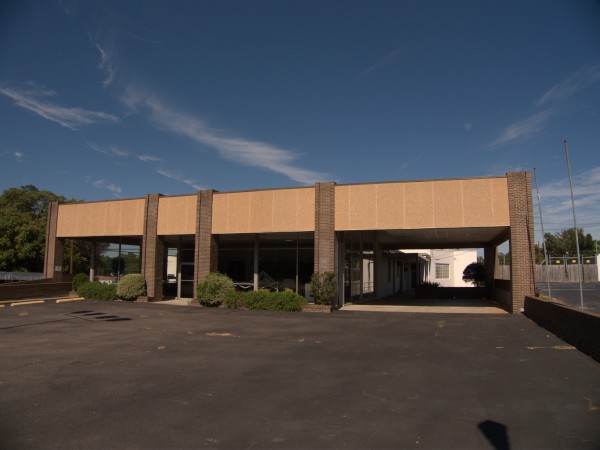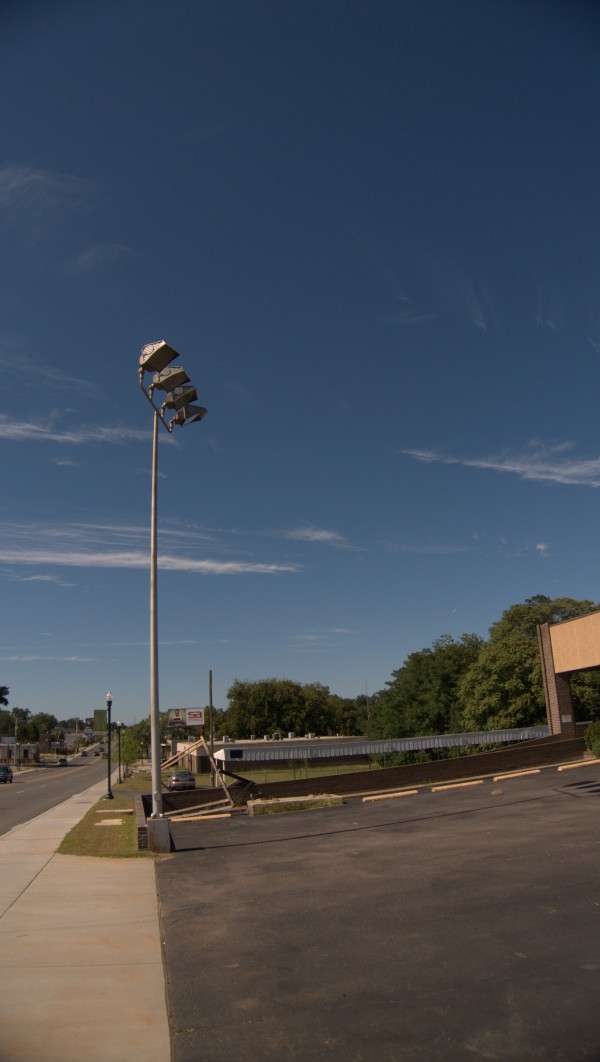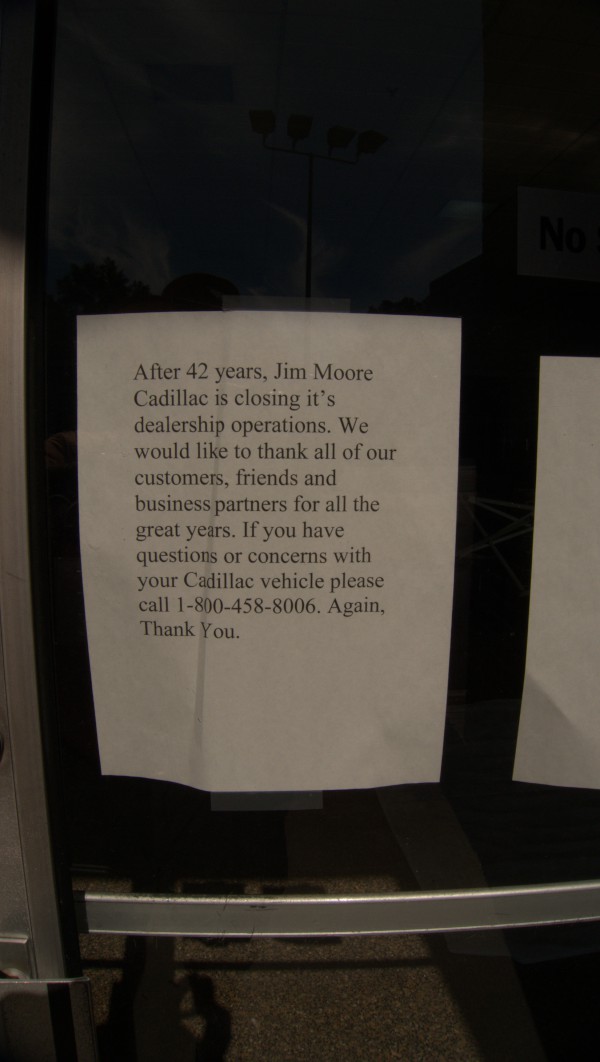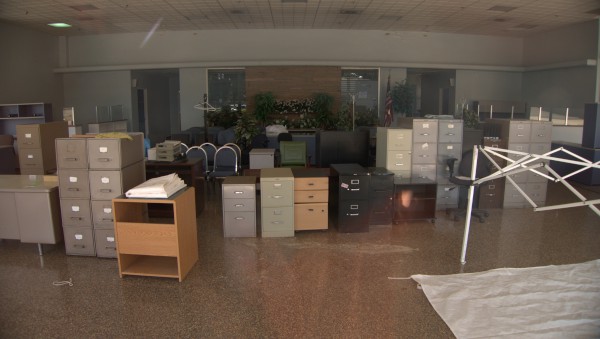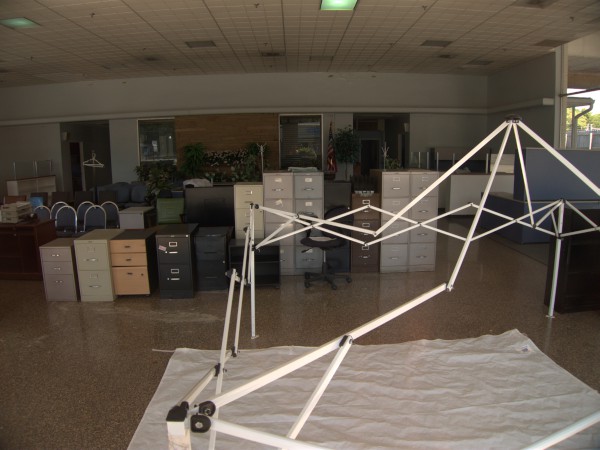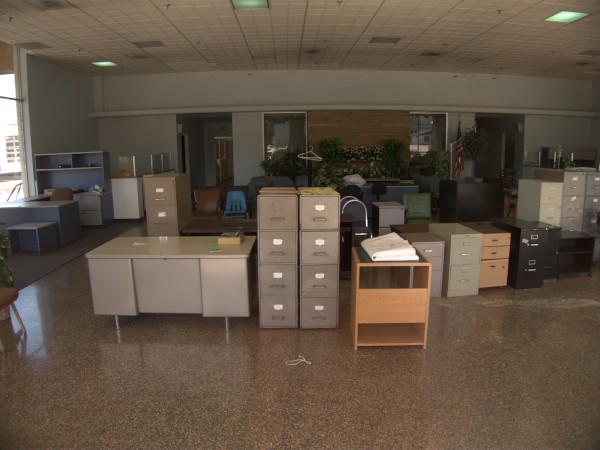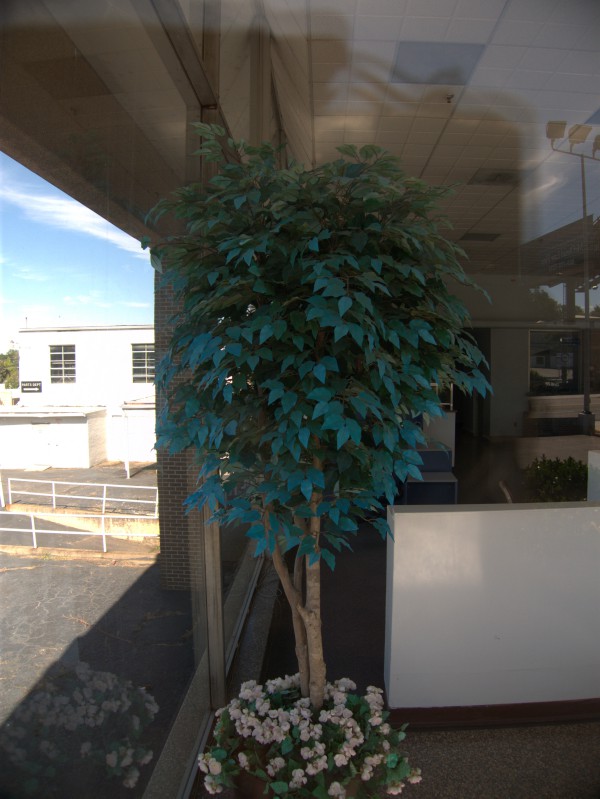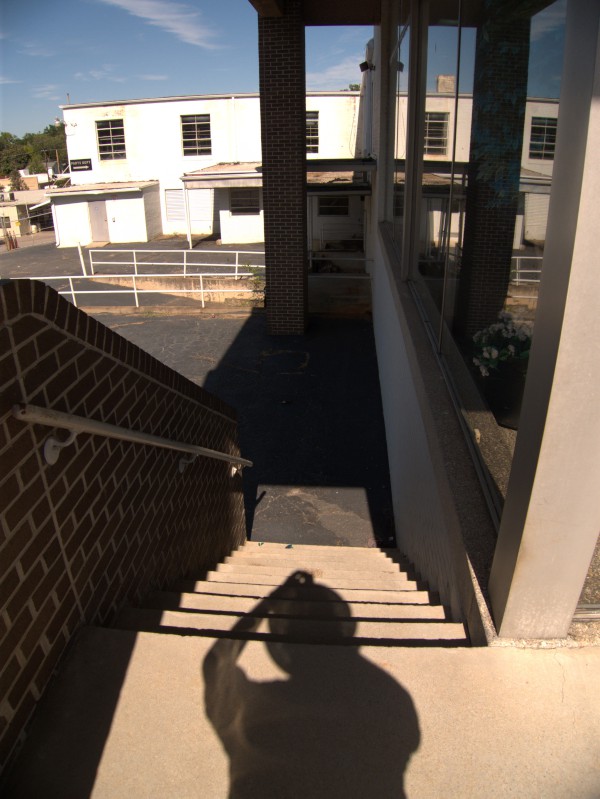 9 Responses to 'Jim Moore Cadillac Inc, 2222 Main Street, 16 September 2009'
Subscribe to comments with RSS
Leave a Reply