Posted at 12:25 am in Uncategorized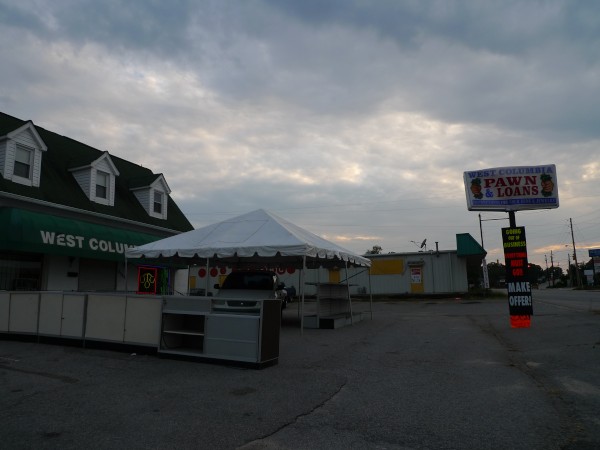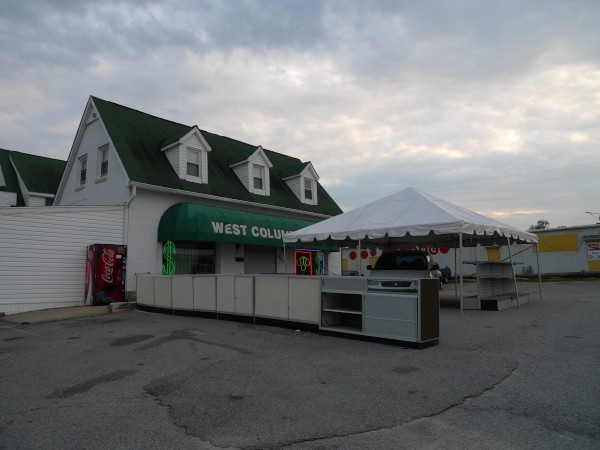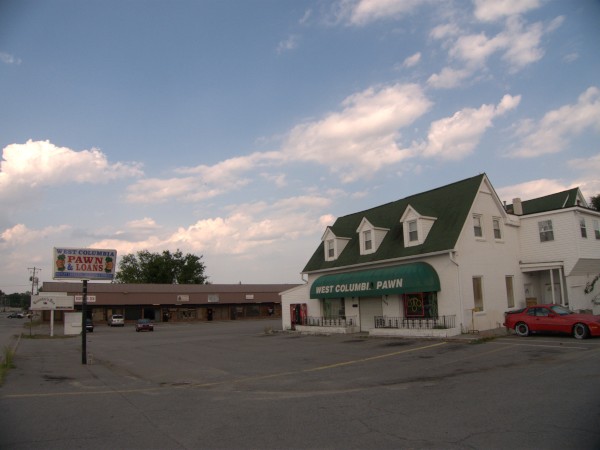 I first wrote about this building doing a closing for Luigi's Italian Kitchen, and that's the post the third picture comes from. The first two, which I took today, are done against the light and from inside the car because I was running late.
Anyway, I don't know anything about West Columbia Pawn & Loan, but you've got to think that if even *pawn shops* are going under, the economy must still be pretty bad.
UPDATE 2 Sept 2010 -- It's now West Columbia Pawn & Jewelry: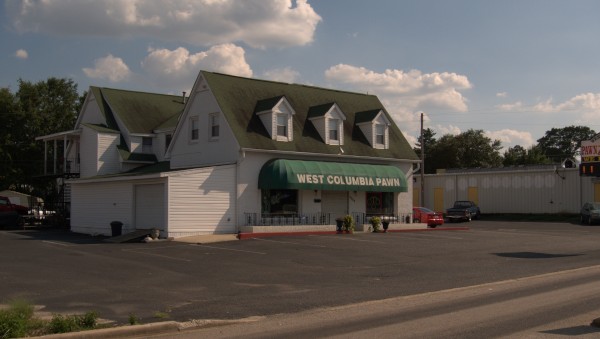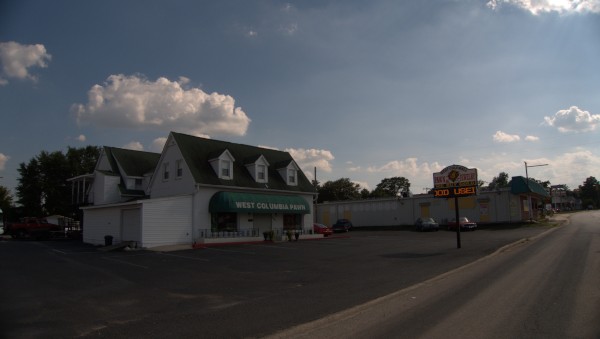 UPDATE 20 Dec 2010 -- And they do it up for Christmas: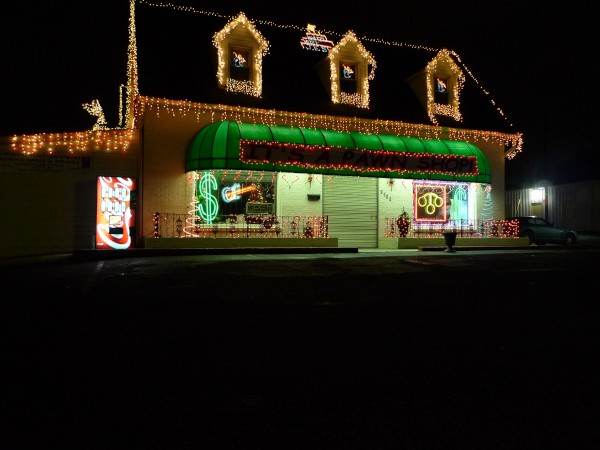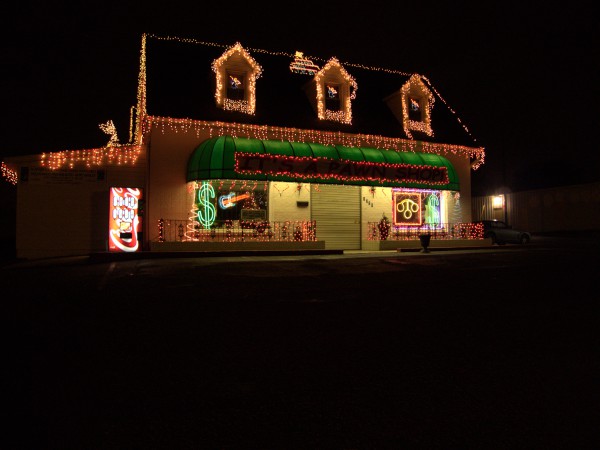 UPDATE 31 March 2014 -- Now it's It's A Pawn Shop: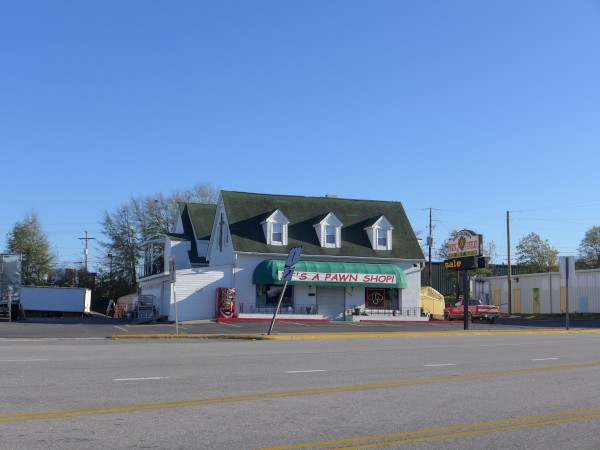 One Response to 'West Columbia Pawn & Loan, 1215 Augusta Street: September 2009'
Subscribe to comments with RSS
Leave a Reply