Archive for the 'Gervais Street' tag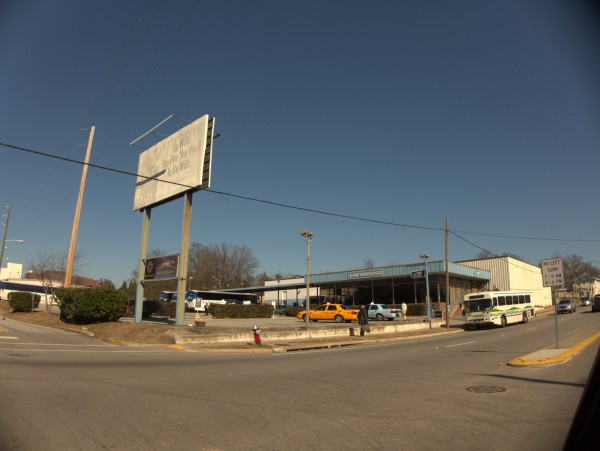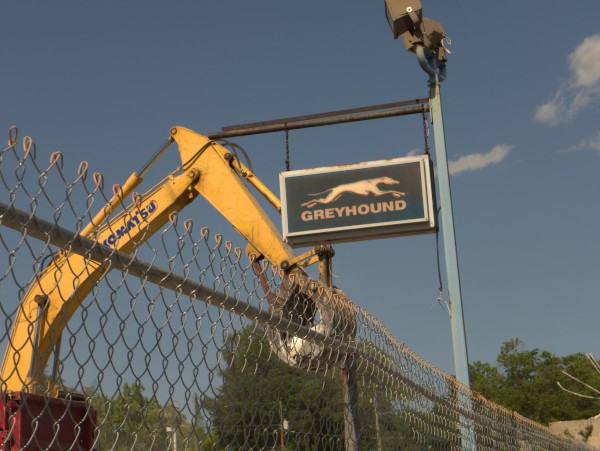 The Greyhound Station on Gervais Street moved earlier this month, and now the buildings on the lot (which included the Chapman Dodge building) have been razed. Unlike the old art deco station downtown on Sumter Street, this one was nothing special, and I'm not sorry to see it gone.
I had a chat with the project manager for the site, and he said the whole block that the station sat on will become apartments.
The new station is at 710 Buckner Road, which is the I-20 frontage road between Monticello Road & US-321.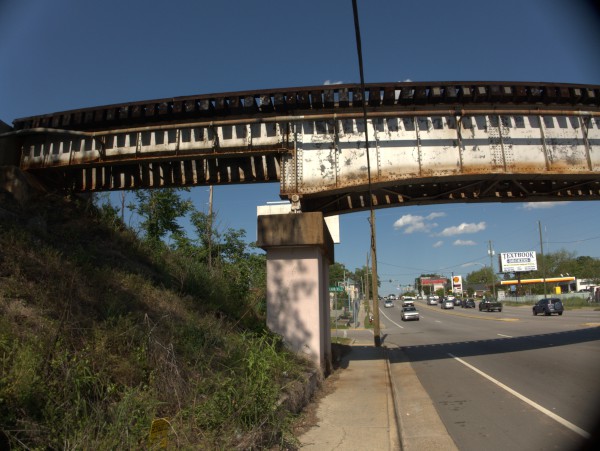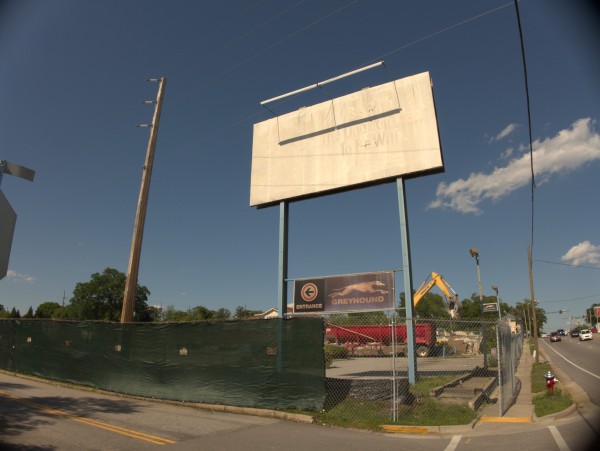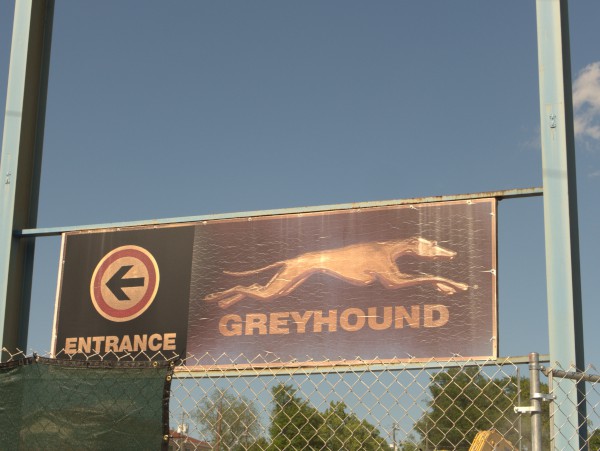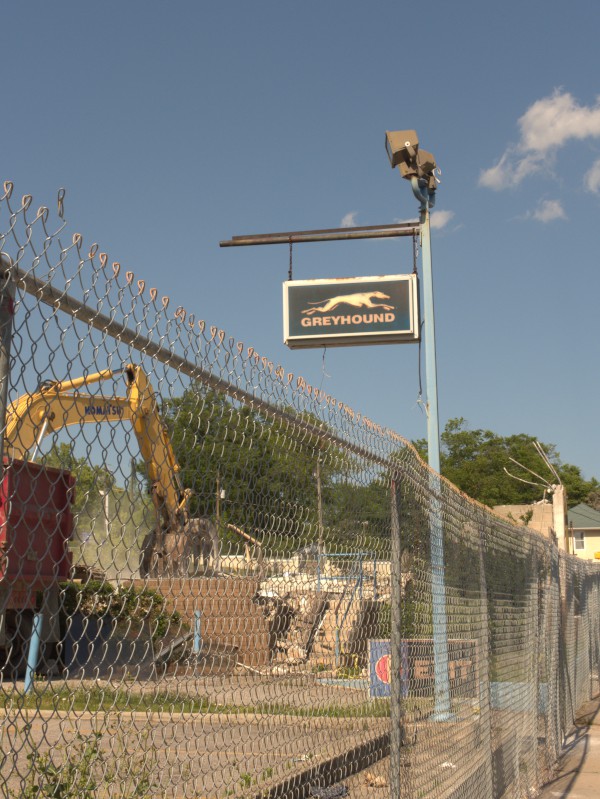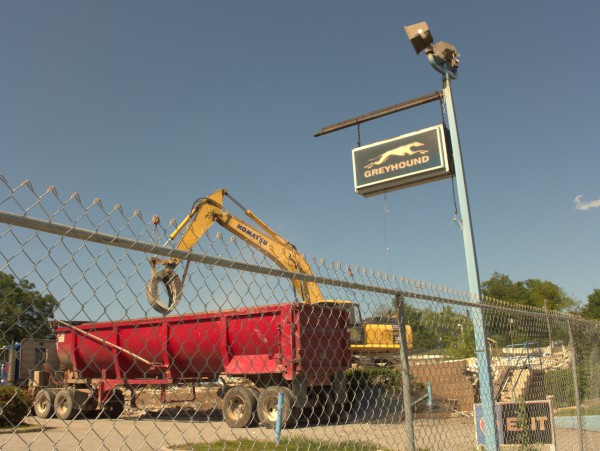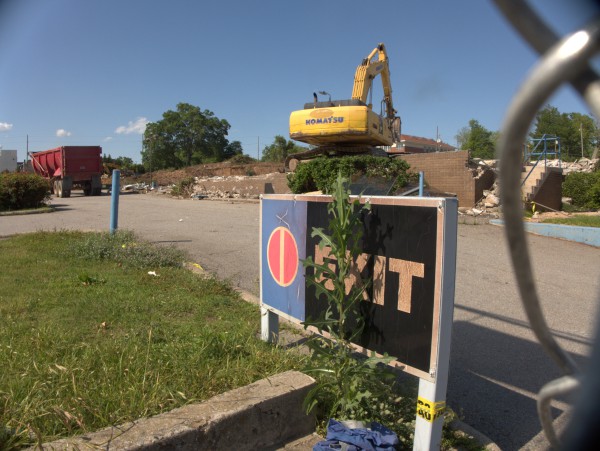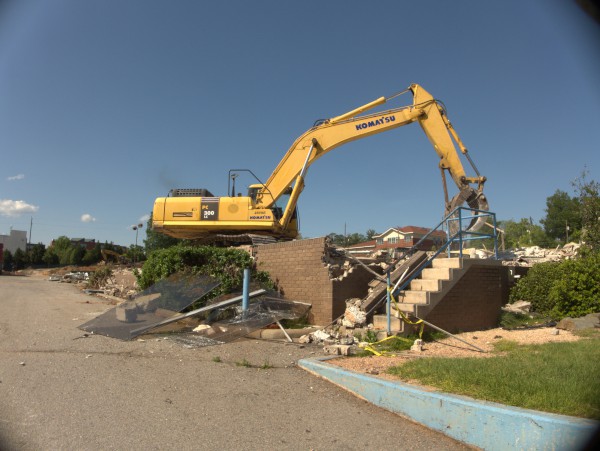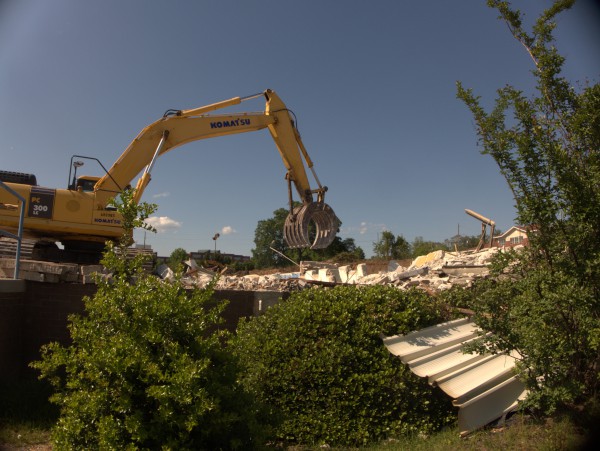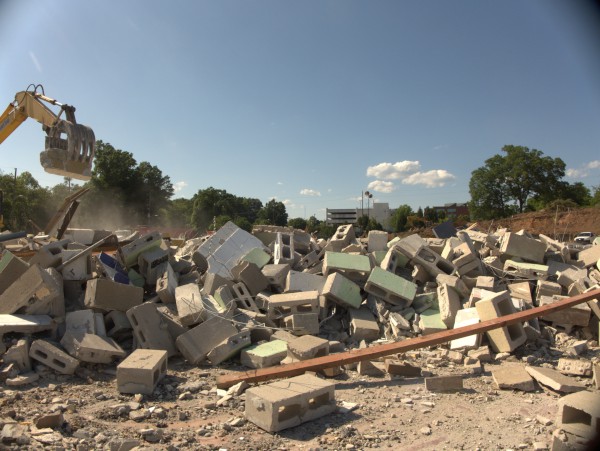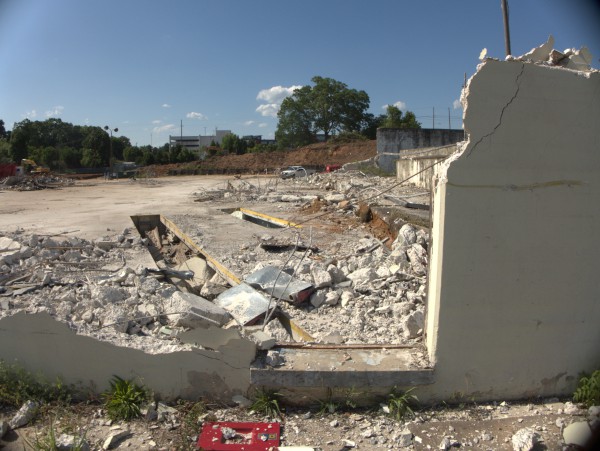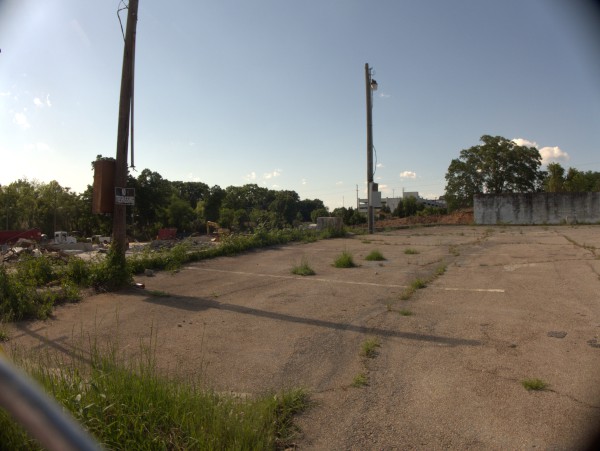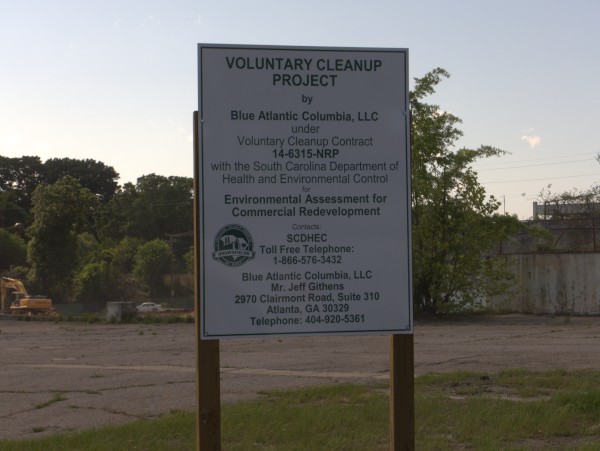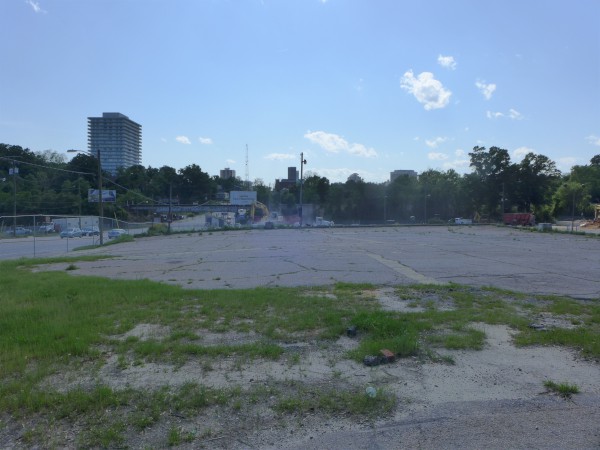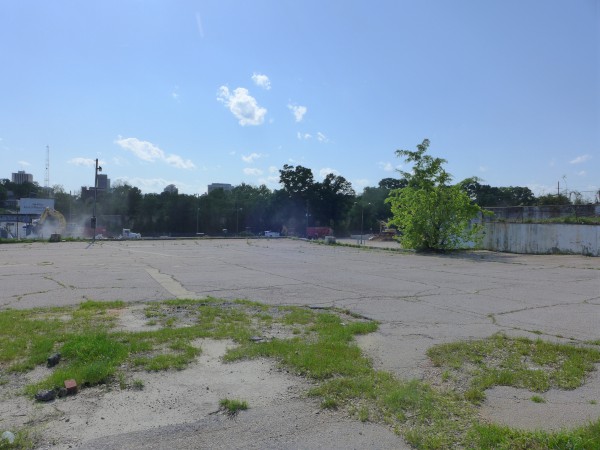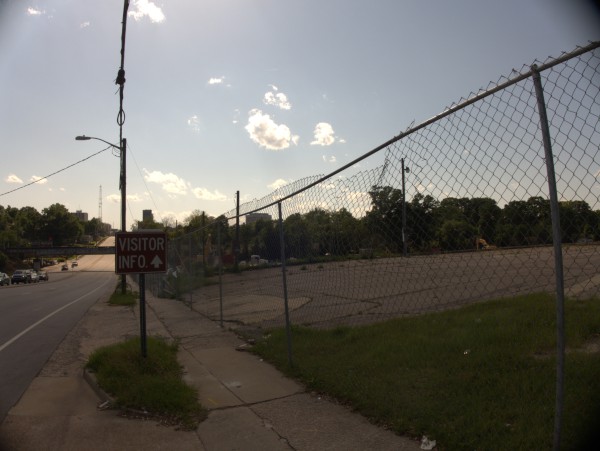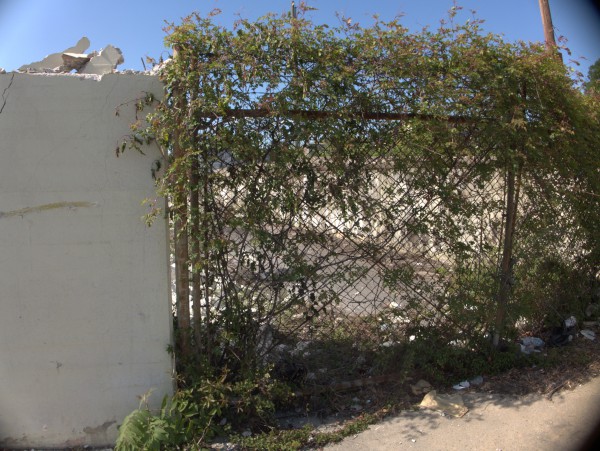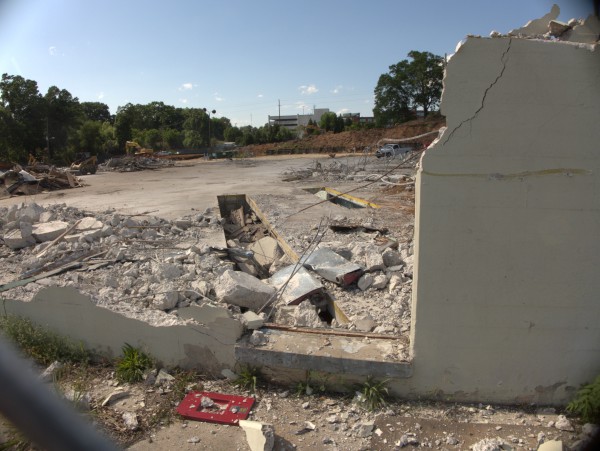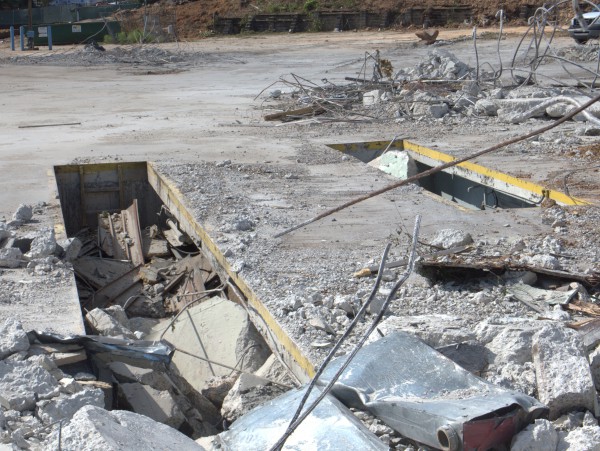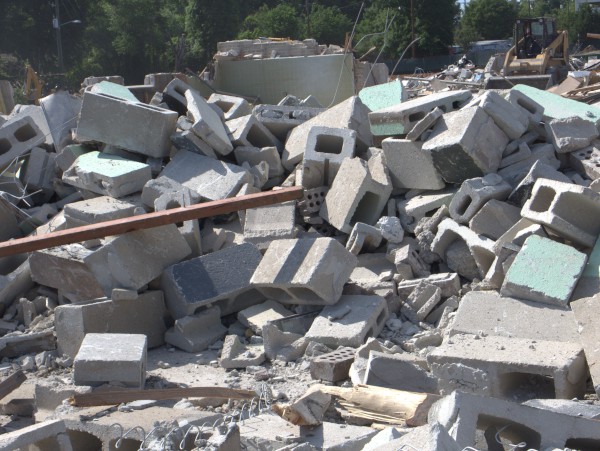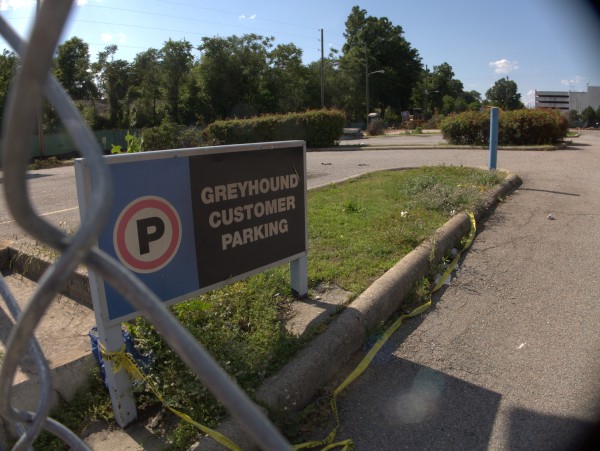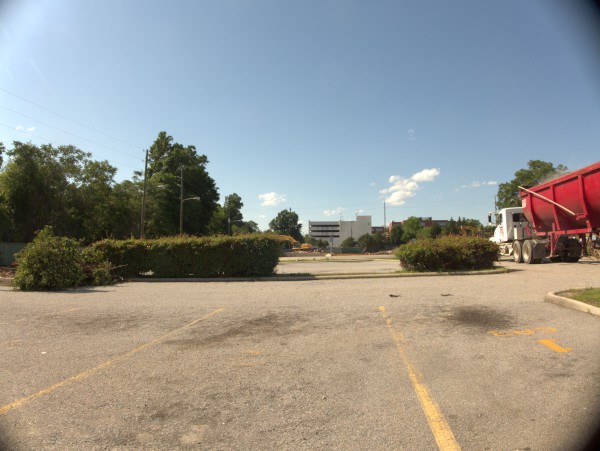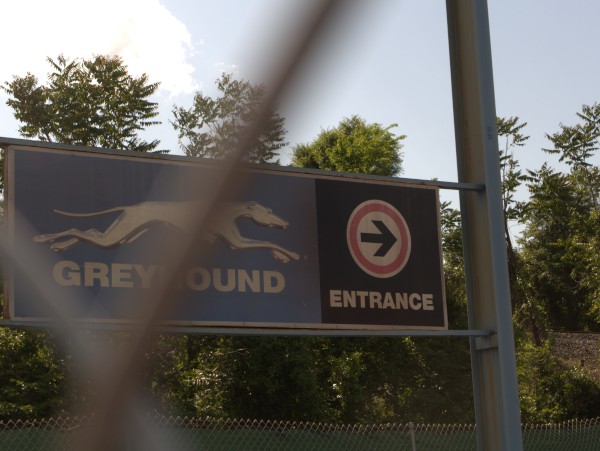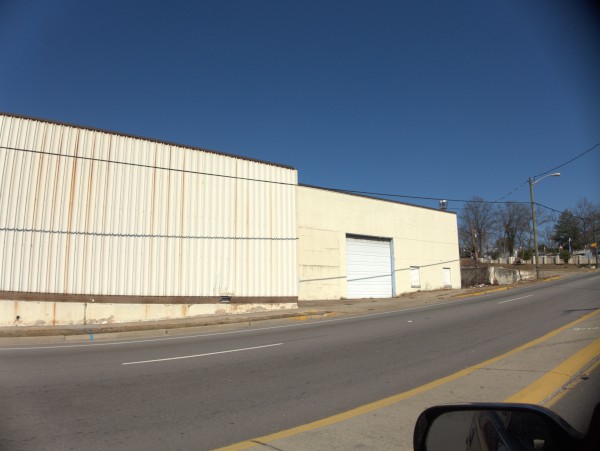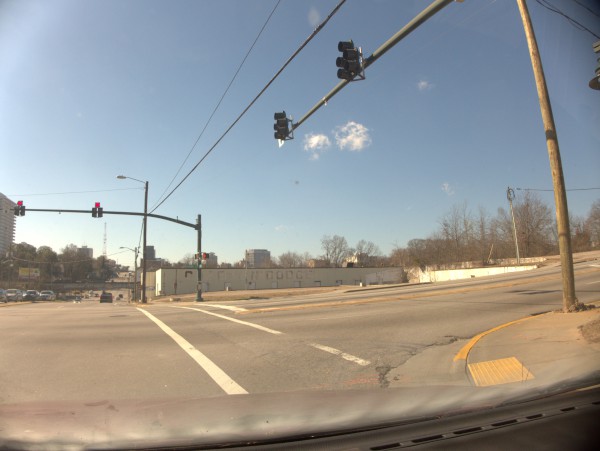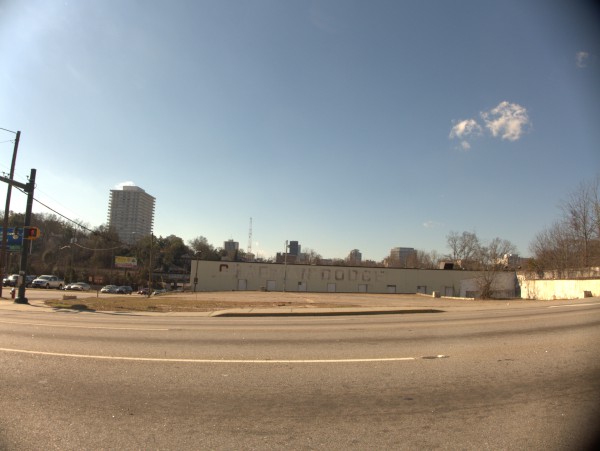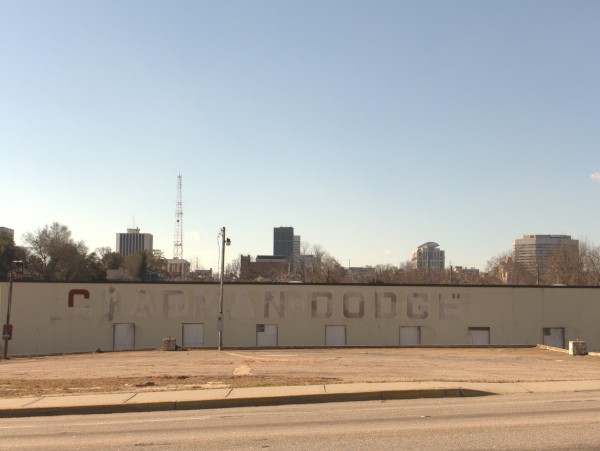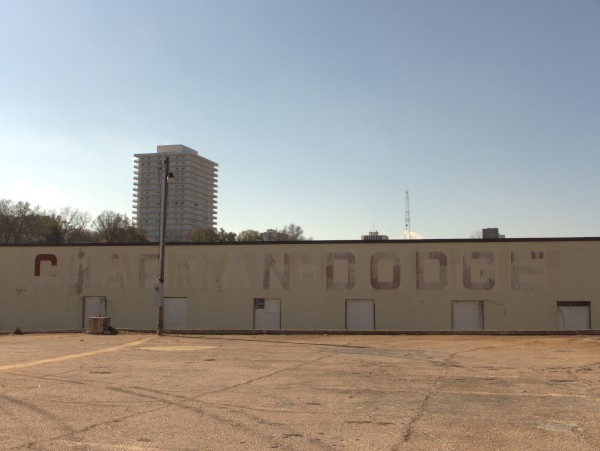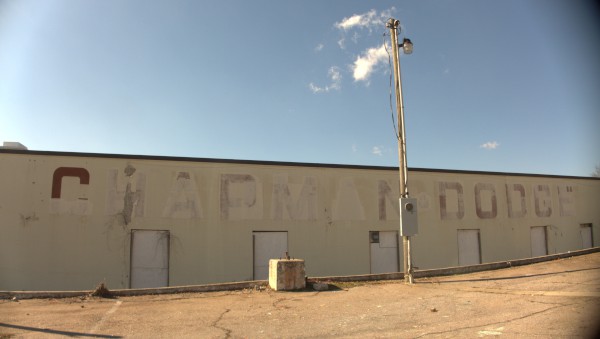 I think there have been a few mentions of Chapman Dodge here over the years, but I have absolutely no memory of it, despite the fact we must have driven past the lot often. Currently all that seems to be left is the faded name painted on the back of the building abuting the lot (which I presume was the repair shop).
While this lot has been vacant for many years, it's not uncommon for temporary truck-based businesses to pull in and set up shop for a weekend.
Posted at 11:29 pm in Uncategorized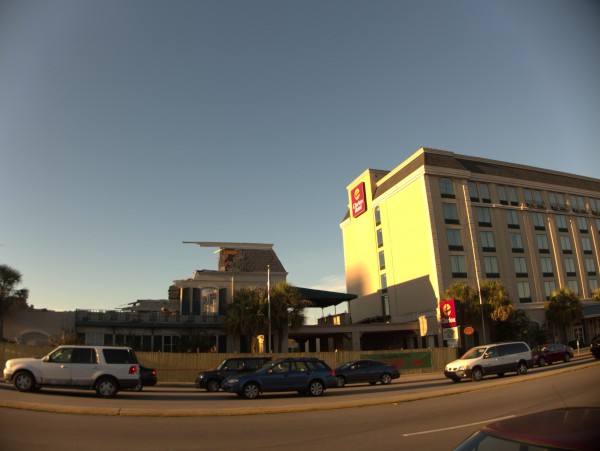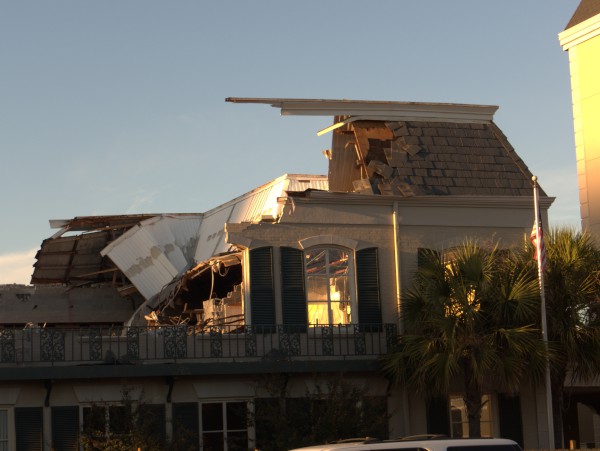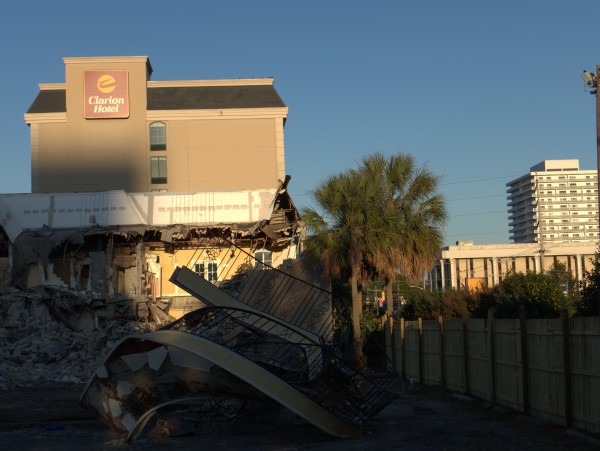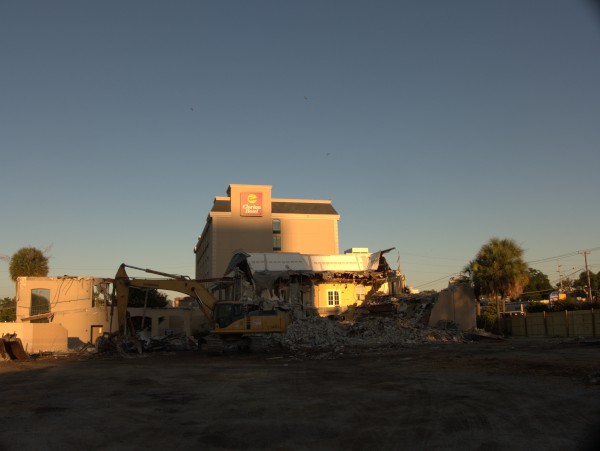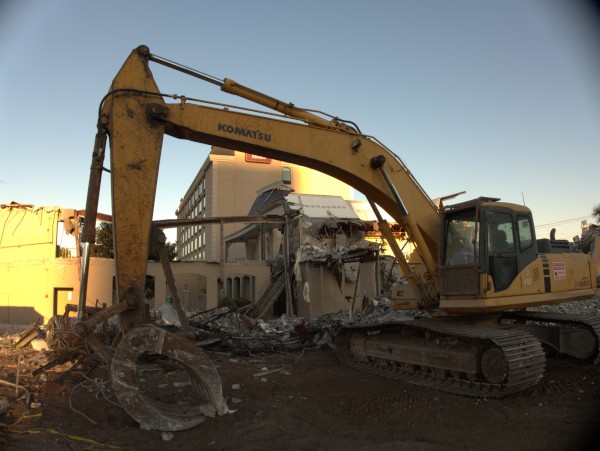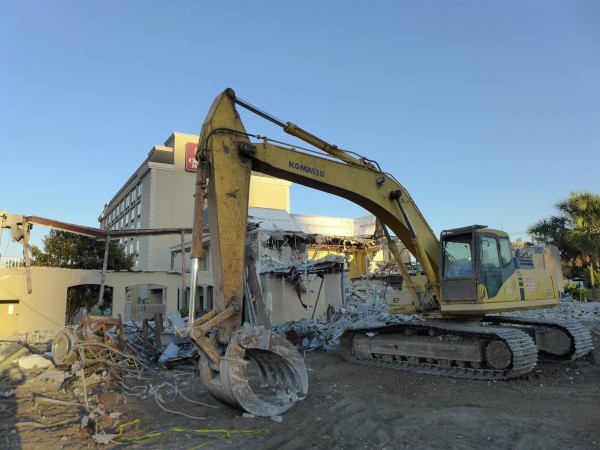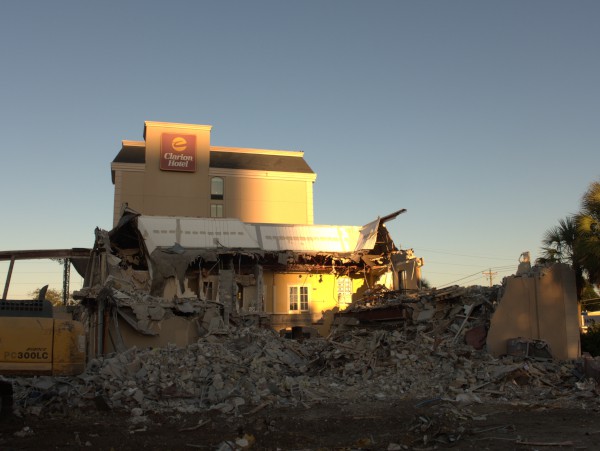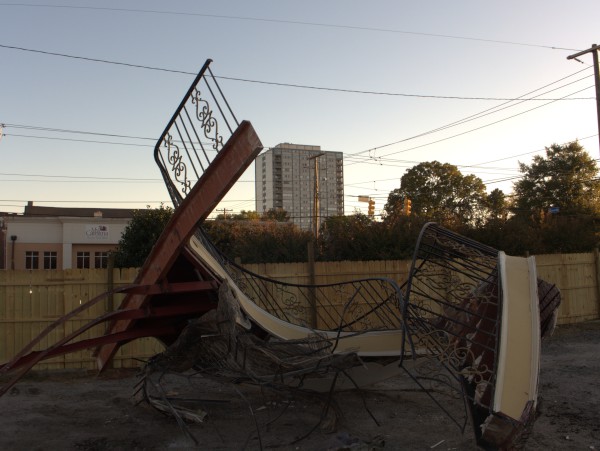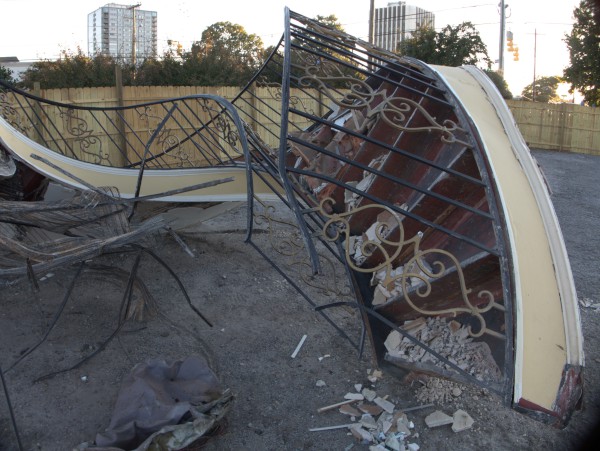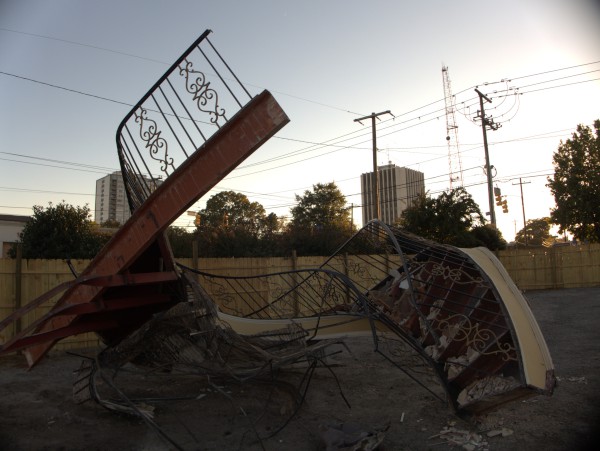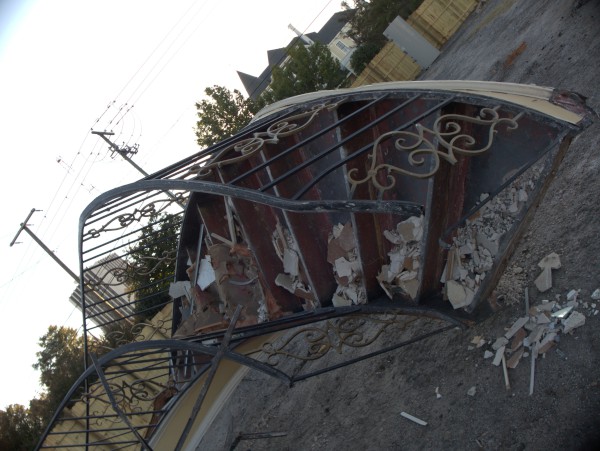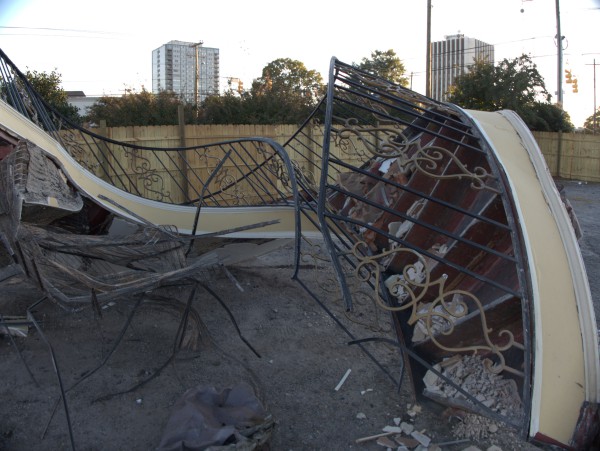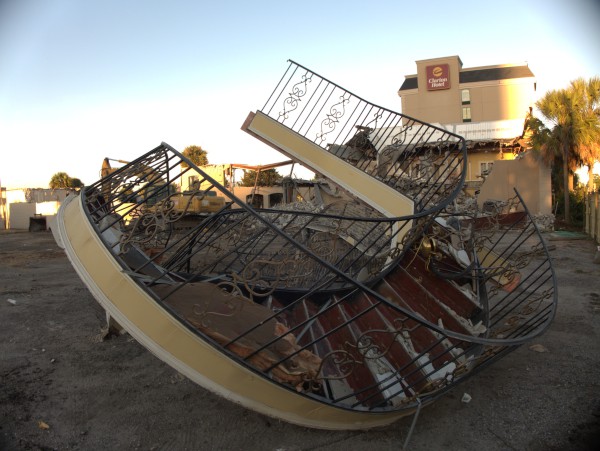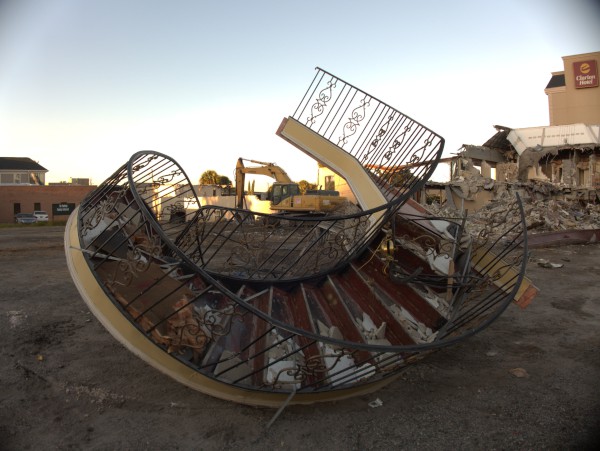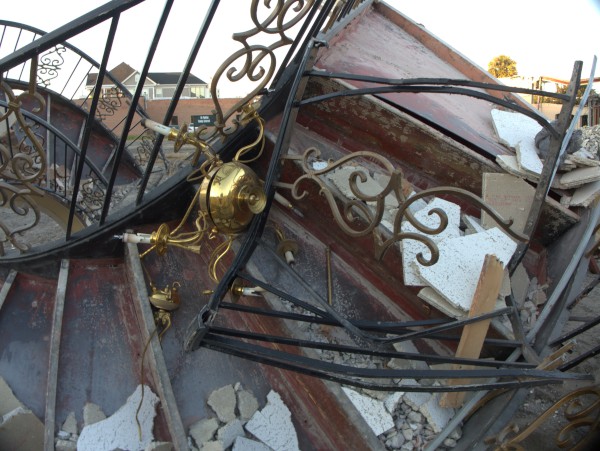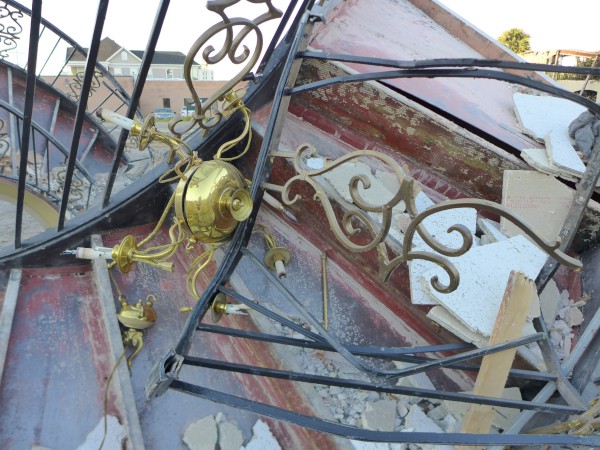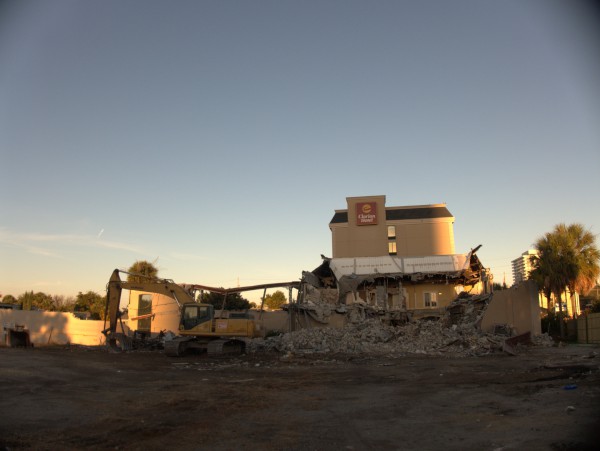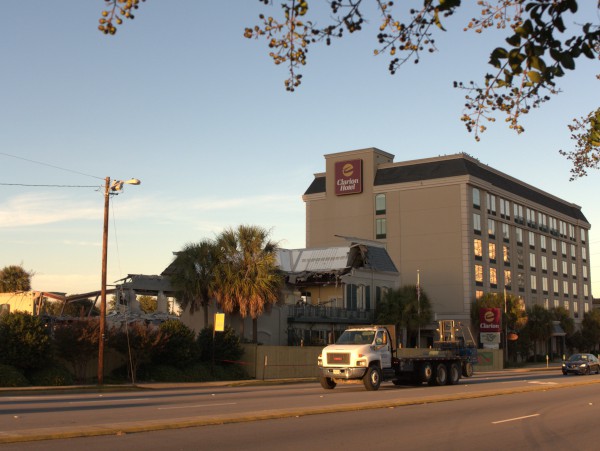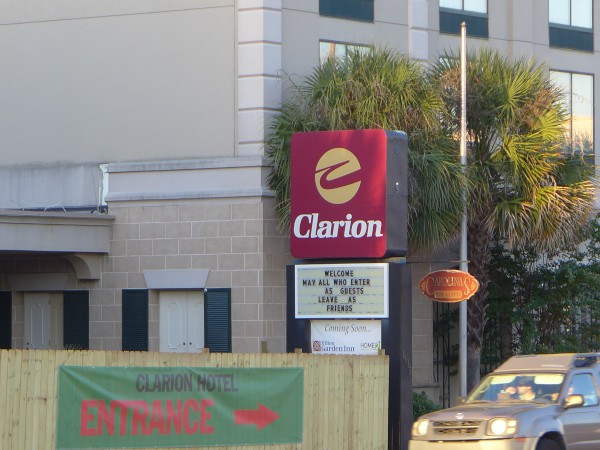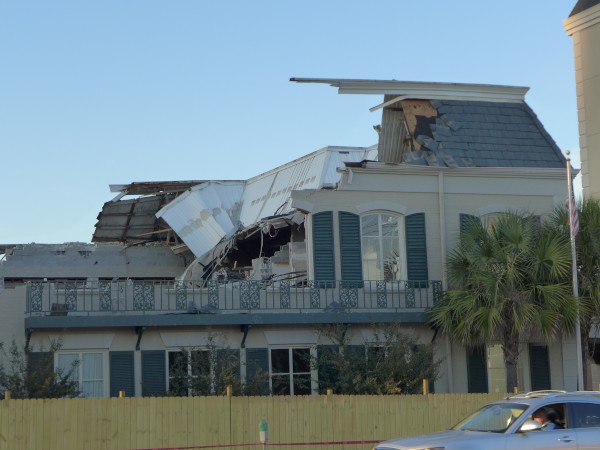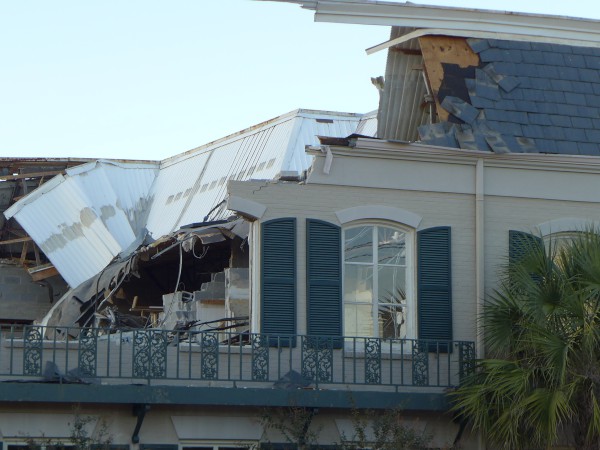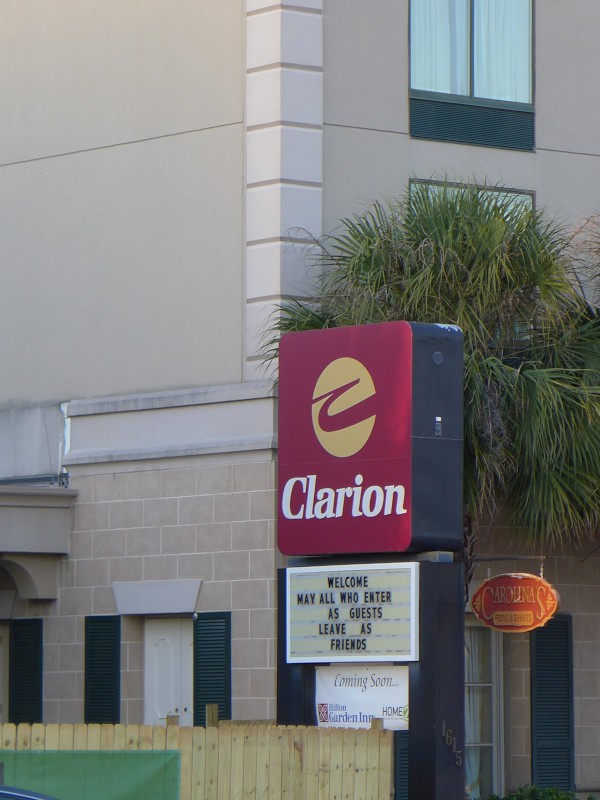 The Carolina's restaurant building at the Gervais Street Clarion is being razed as part of the upfitting of the property to become a dual branded Hilton Garden Inn / Home 2 Suites.
I never went there though over the years I heard it advertised many times, especially with New Years Eve packages at the hotel. I'm not sure exactly where the fancy spiral staircase fit in, but it doesn't seem like the sort of thing you would usually find in a hotel restaurant.
The State notes that the hotel was Sherman's Columbia headquarters and is a historic site. I confess I'm a bit confused about exactly what part of the property dates back that far. Surely the actual hotel building on Gervais is not that old.
(Hat tip to commenter badger)
UPDATE 4 November 2014 -- I had originaly titled this post Carolina's Restaurant, but according to the comments, that restaurant is still in service as part of the hotel proper:
The restaurant itself is still open. It closed temporarily during the construction, and then re-opened. The images that you've posted above were not the actual Carolina's Restaurant. That's actually inside the Clarion Hotel. That building was for banquet halls, conventions, and that sort of thing.
Posted at 11:58 pm in Uncategorized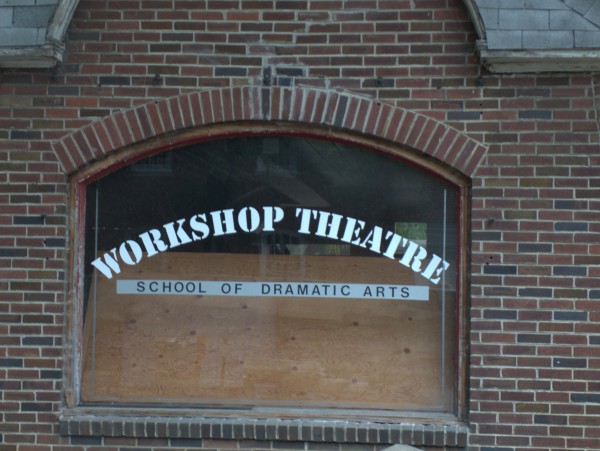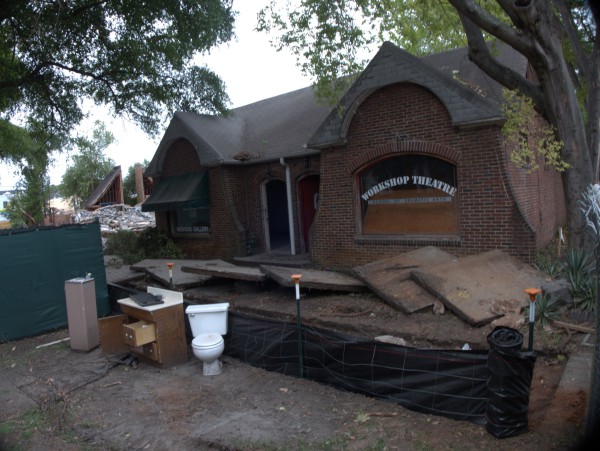 I know we came to Workshop several times when I was a kid, but as I recall I only went under my own steam three times, once for Noises Off, once for The Foreigner and once for A Funny Thing Happened On The Way To The Forum. You can see a trend there -- light comedies all. In each case, I thought the show was very well staged and acted, and thoroughly enjoyed myself.
Well, to reverse the opening theme to Forum, "Comedy tomorrow, tragedy tonight", as the venerable Workshop building has been torn down (along with other structures on the block) so the property can become part of the USC law school. For the nonce, Workshop is presenting at 701 Whaley while building a new home.
Here's a WLTX story on the demolition.
Interestingly, on FreeBSD Firefox, their web page renders as Orkshop Theatre, though it looks all right on Windows..
(Hat tip to commenter CayceKid)
Posted at 11:36 pm in Uncategorized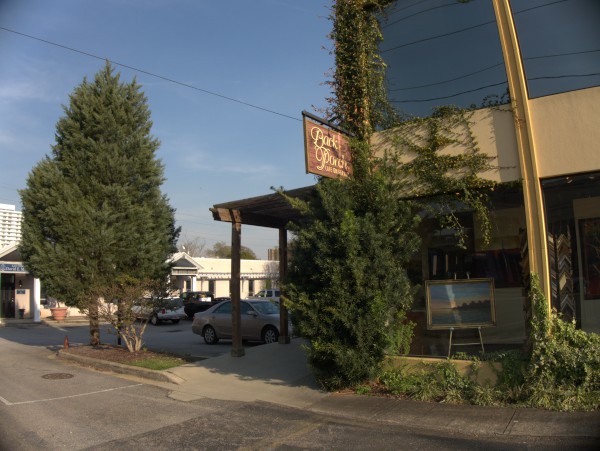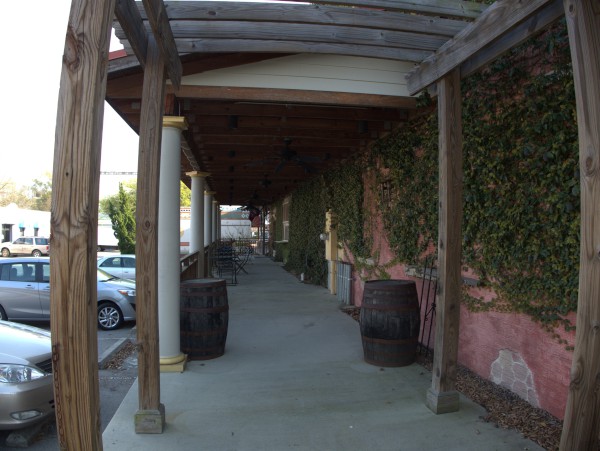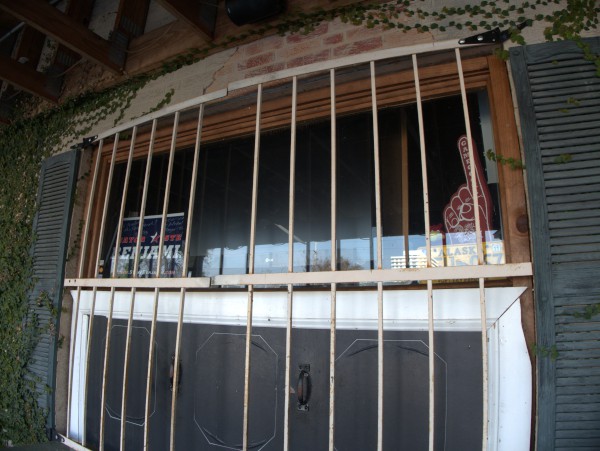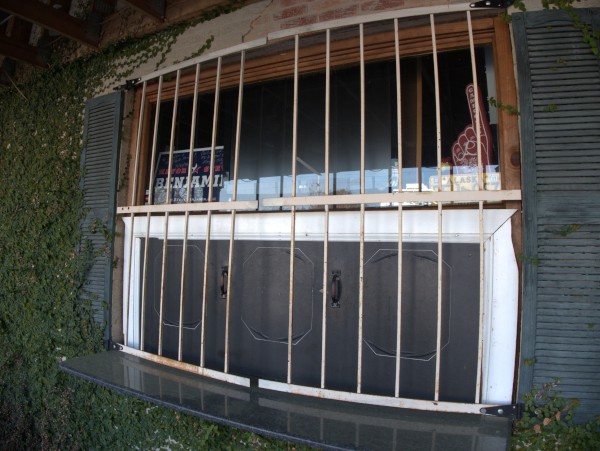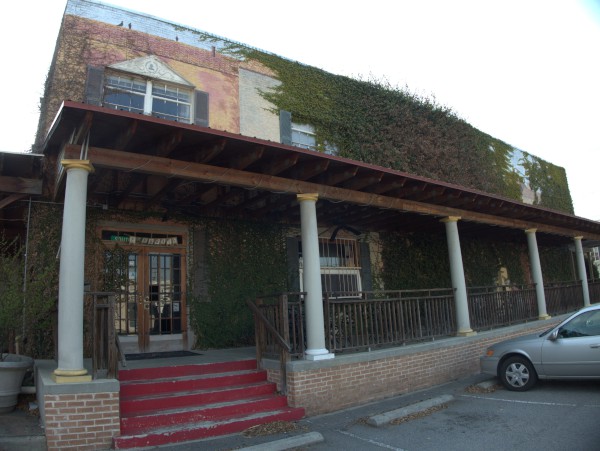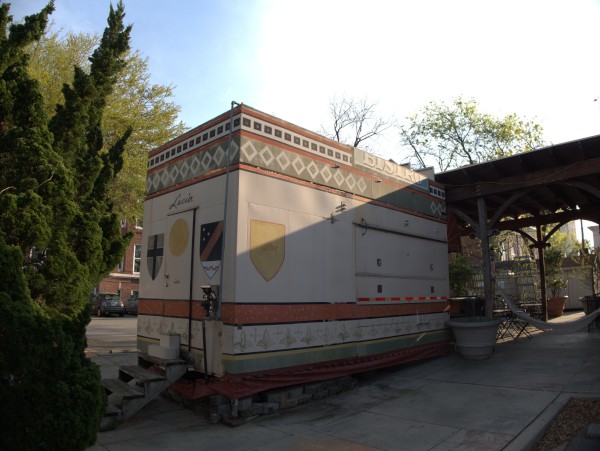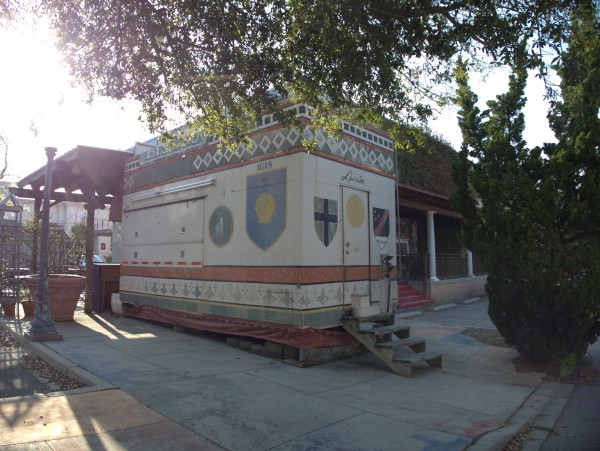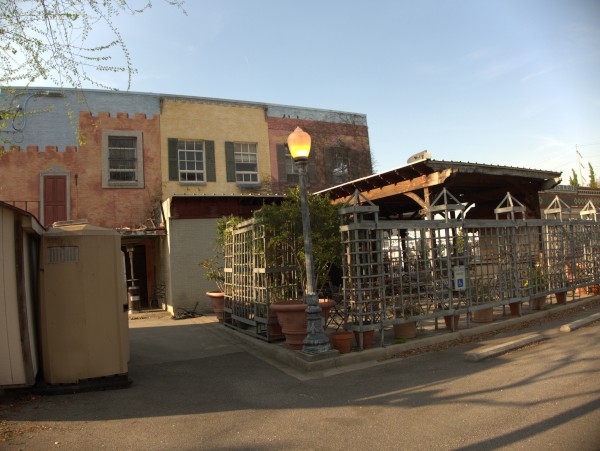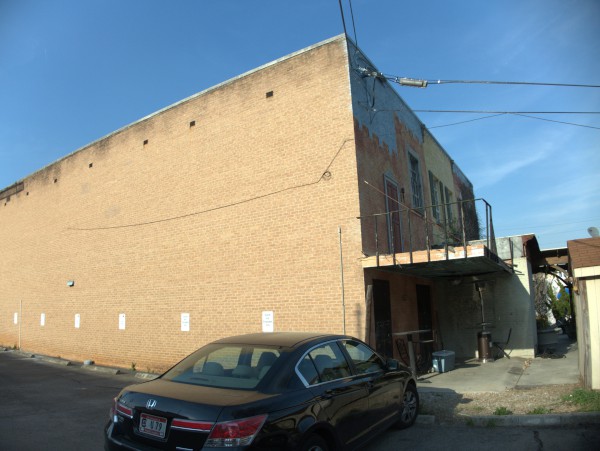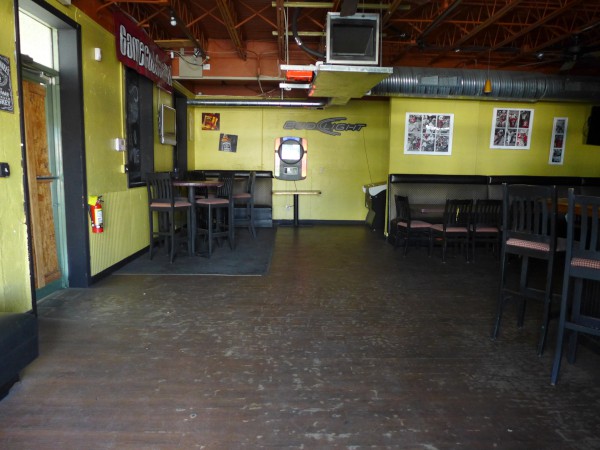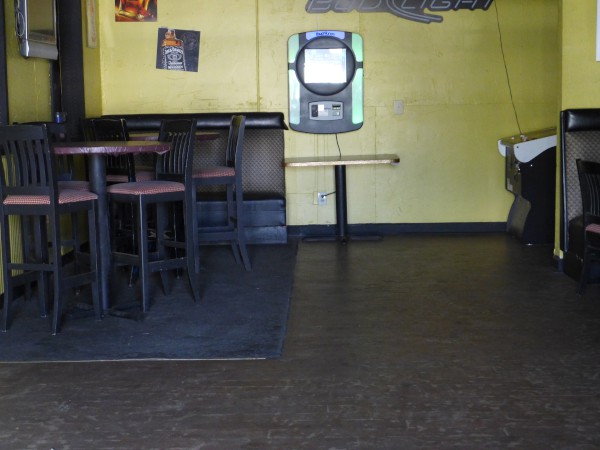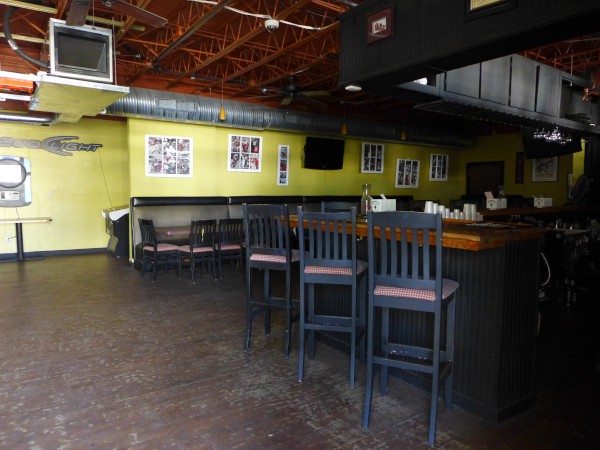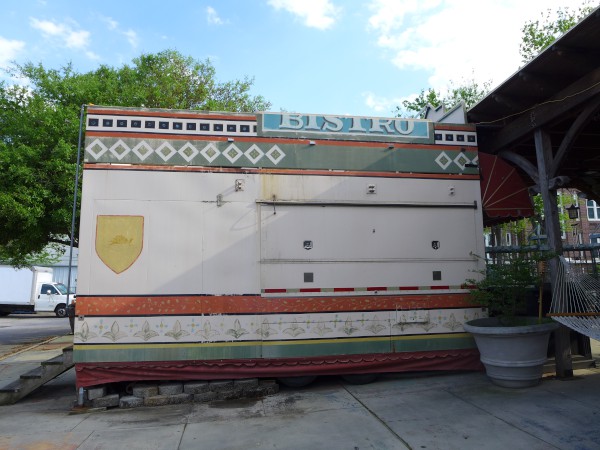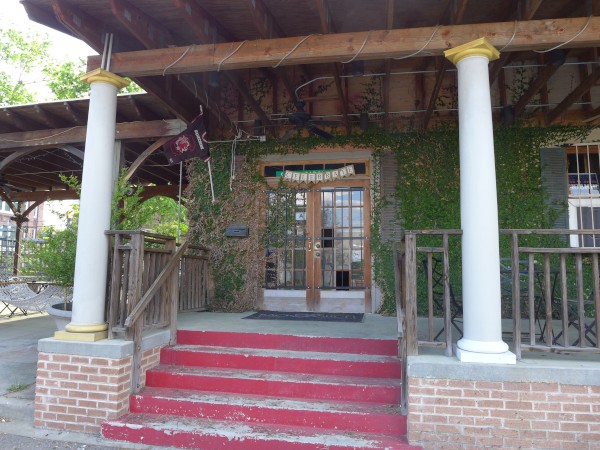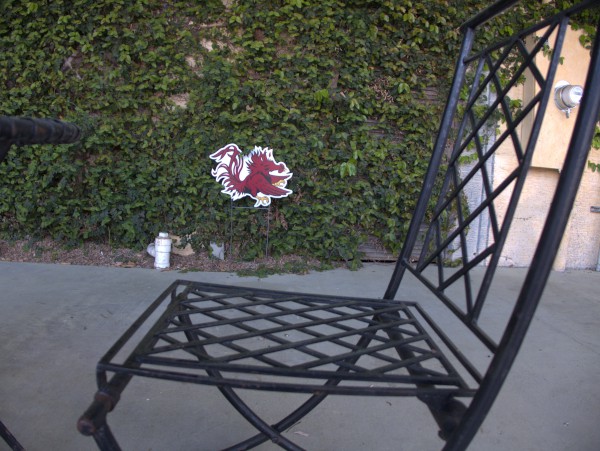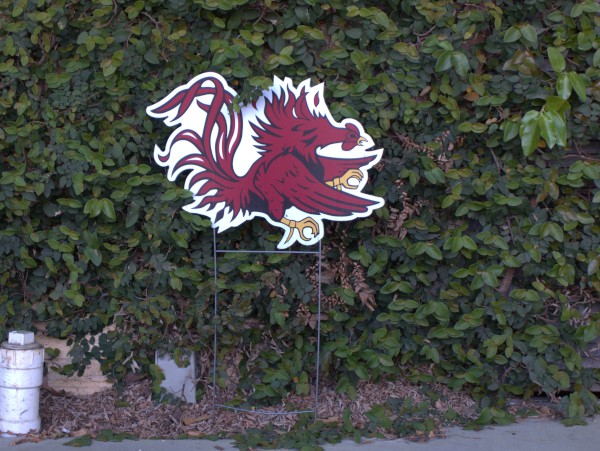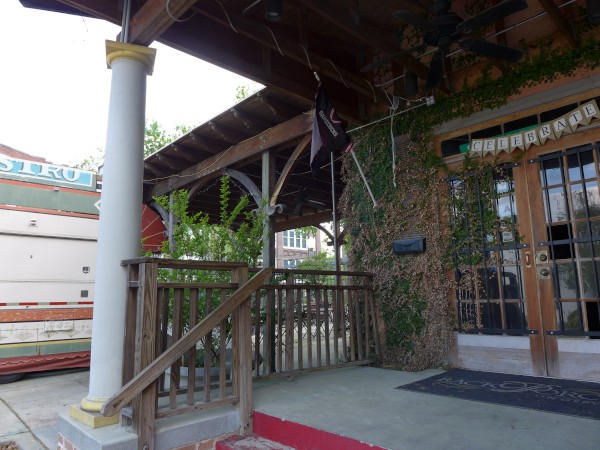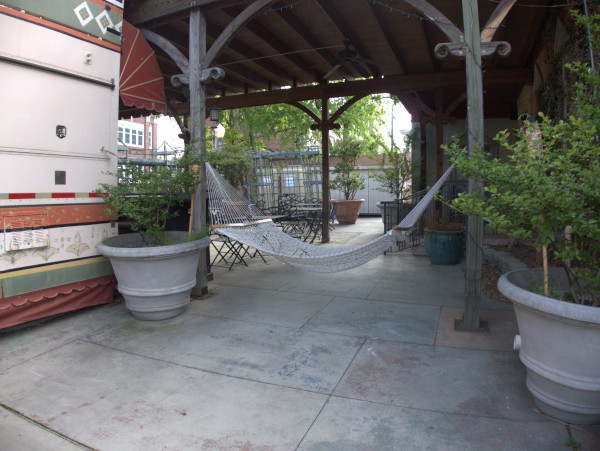 Until commenter James reported this place closed, I had no idea it existed. And it's not closed so much as simply not open -- there's no signage indicating, well, anything.
(Hat tip to commenter James)
UPDATE 29 October 2014 -- there is still no sign on the door or any formal indication that the place is closed, but they have started taking out equipment. For instance, the Touch Tunes console is gone.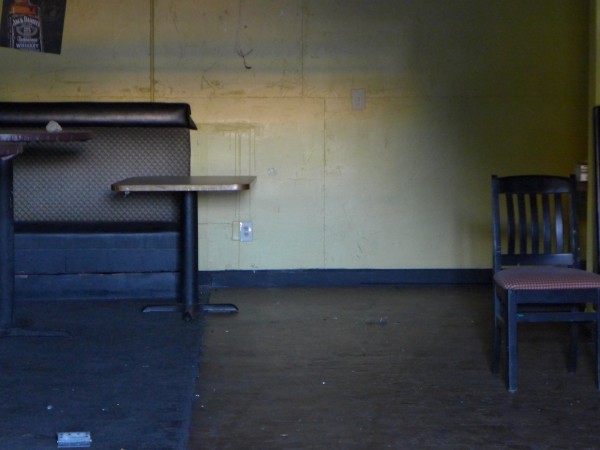 I also note that the vines covering the porch wall have loads of fruit on them now, and it almost looks like it should be edible though I have no idea what it is. Can anyone identify it?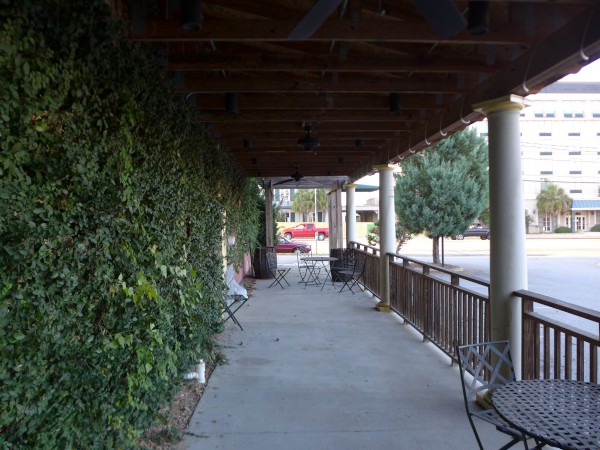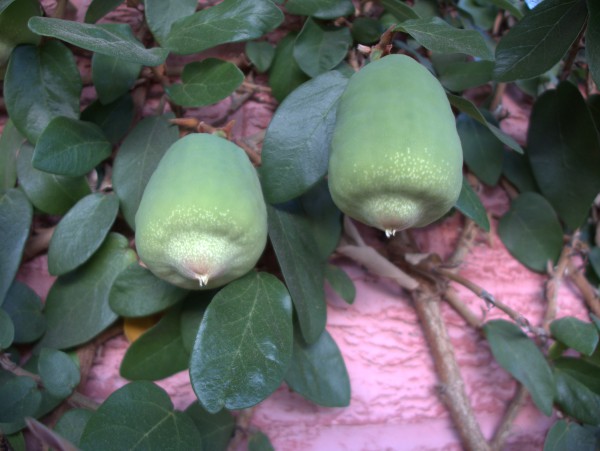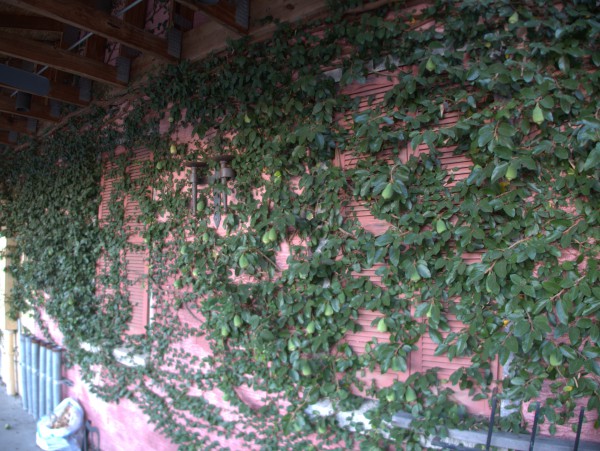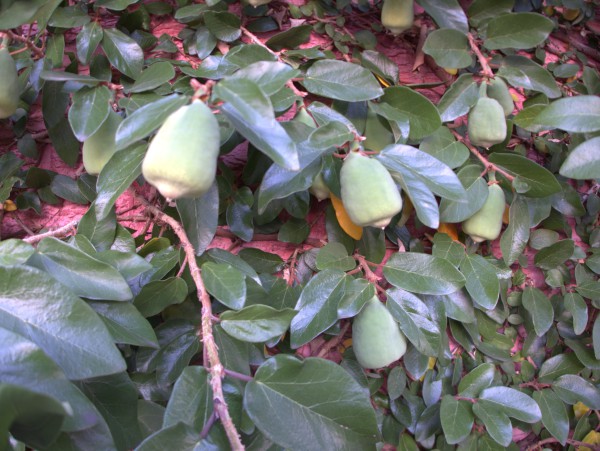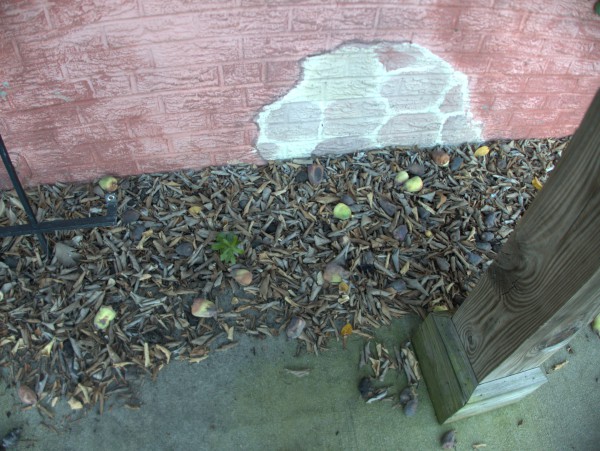 Also, based on the comments, I have added Doc's Gumbo Grille to the post title.
Posted at 10:27 pm in Uncategorized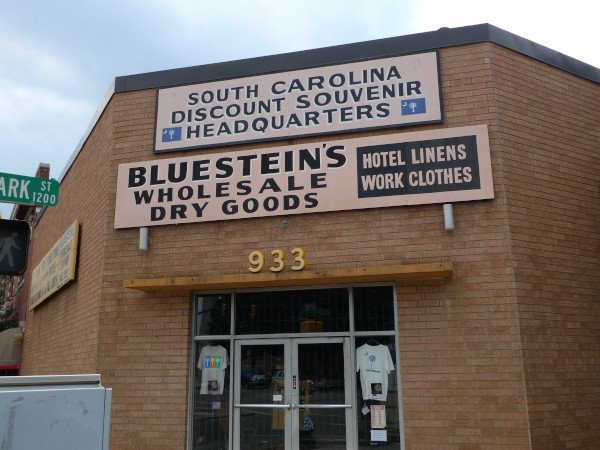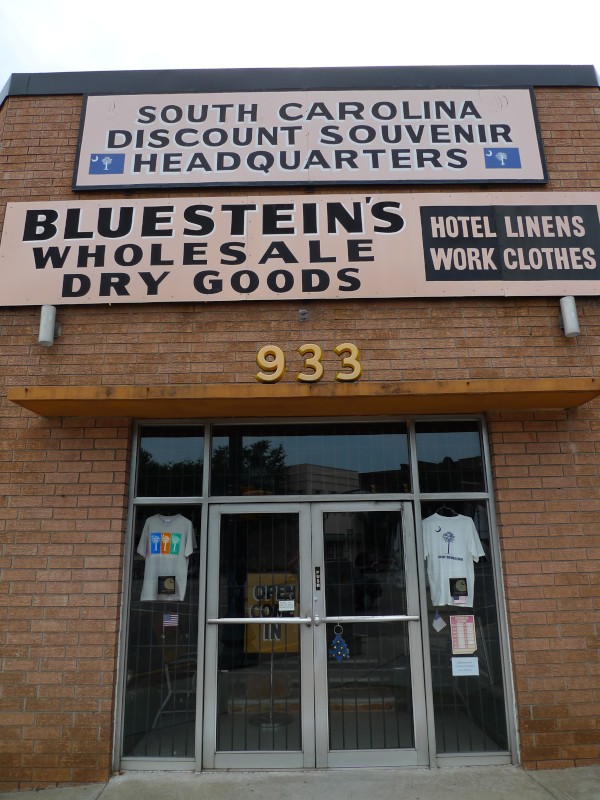 The date was, I think, 1983, at about this time of year, and pretty much everything was right with the world. The Carter years were over, I was at USC and had, after a bit of flailing around, found something I liked and was was good at that I figured I could spend the forseeable future doing. It was springtime and I was taking a fun elective, "Introduction to Cinema", or some such course title.
I can't now recall the professor's name, but he was quite entertaining and well versed in the material. I remember in particular one of his theories, probably not 100% serious, that people in the first few decades of the 20th century lived their lives much more dramatically than we do now. This would explain, he said, why silent movies look so over-acted to us, but yet when he went back to the original period newspaper reviews of the features, he invariably found praise for the naturalness of the performances. At any rate, we screened many of those silent classics as well as more modern flicks into the French New Wave period and beyond. The kicker for the course was that for the final project, we would split into groups and make our own short films.
Well, as it happened, one of my Computer Science friends was in the course with me, so we formed a group of two for the project. I had, from somewhere, a Super-8 camera with an attached flood, so we were good on the technical side -- all we needed was an idea and script.
Now, one of the films we had screened was Ingmar Bergman's The Seventh Seal. I don't know what I would think of it now, but at the time, I believe we both thought it a bit pretentious, and more importantly, a good subject for parody (which could only be helped by the fact that everybody in the audience would have seen the film recently too). I recall very few of the details, but the key fact is that a robed avatar of DEATH was going around taking lives with visual metaphor of a candle going out. We figured that with modern medical technology and life support, HIS job might be a bit less easy. We kicked it around a bit and figured we could get a usable 10 minutes from the idea easily.
Since I had the camera, and there were only two of us, it was obvious that my friend was going to have to be DEATH. It was a bit of a problem that she didn't look at all spooky or dangerous, but she had some ideas for that. Now, she was from North Augusta, so I have no idea how she knew more about this piece of Columbiana than I did (other than I rarely paid attention to anything outside of a book in those days), but she walked us down to the Vista (which was not called that at the time) and into Bluestein's Dry Goods. I had only a vague idea what a "dry goods" store was and certainly would not have automatically included sheets in that category, but she easily found a good sized, inexpensive sheet, and we were out the door. Next we stopped at the grocery for some black Rit dye, and mixing that up in my mother's washer (I have no idea how the next load of clothes came out), we dyed the sheet black.
Wound in black sheets, and with a bit of white makeup, my friend was a perfect DEATH. Next we made some cardboard signs saying "Life Support", and got some trick birthday candles. We put the signs up over the end of hall double doors in LeConte College (the CSCI building at the time), and our tracking shots had DEATH wafting through the corridors of that building and through the doors into the "Life Support" ward. At that point, the idea is that we would cut to the trick candles, and that everytime DEATH would snuff one out, it would re-light. Finally, he would be so frustrated he would break the 7th Seal (on a bottle of Seagrams 7..) We planned the shoot for well after hours (there was no building security in those days) and everything went perfectly without a soul present to ask what in the world we were doing. We got enough footage that we figured we were golden and wrapped up.
Next, I had the film developed, and it was time to edit the movie together. At that point I was suddenly stricken with pollen season allergies like never before and never since. It was non-stop sneezing, and my eyes were watering so badly I literally could not see to use the Moviola. In the end, my friend had to take it and set it up in the downstairs computer remote in the (as we called it at the time, Physical Sciences building) and she edited the movie together completely on her own during her late night shifts as the computer operator there. She did a great job of it, and the film was a hit with the class, we got good grades and moved on to the next semester. As far as I know, she still has the reel somewhere, but I'm sure it's better in memory that it would be watching it again now...
And that's my Bluestein's story!
Posted at 12:32 am in Uncategorized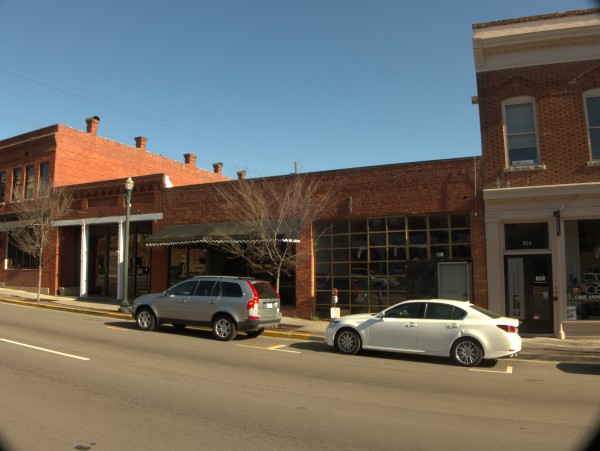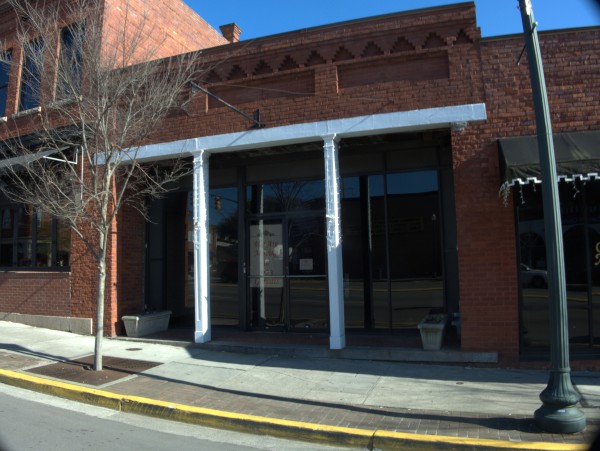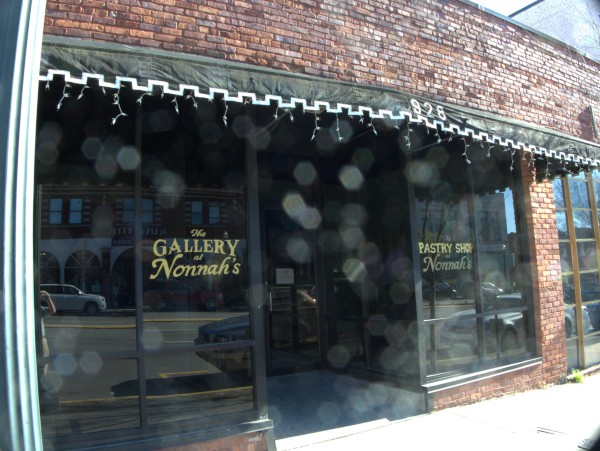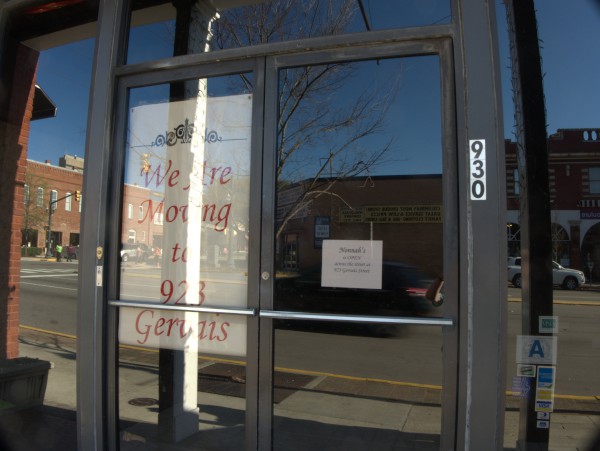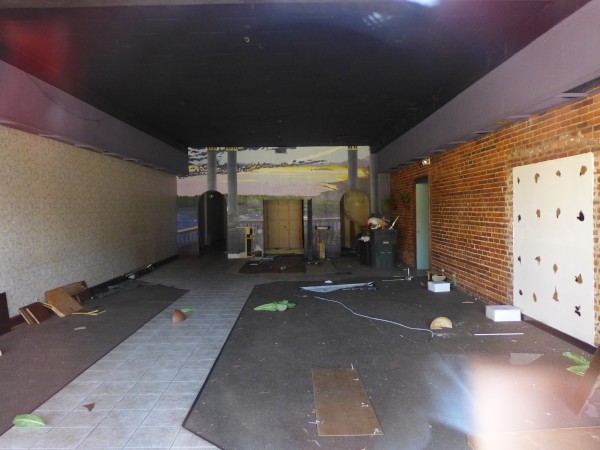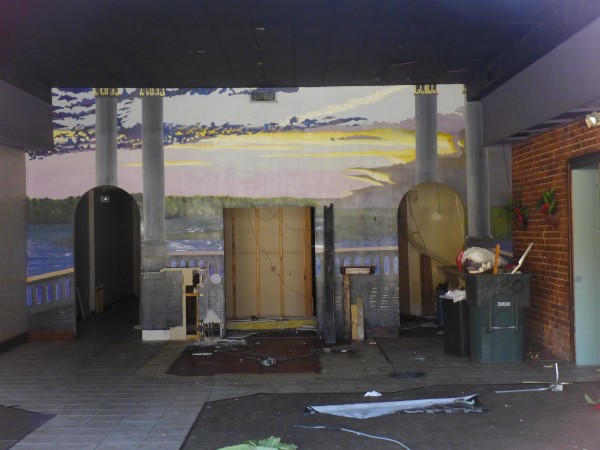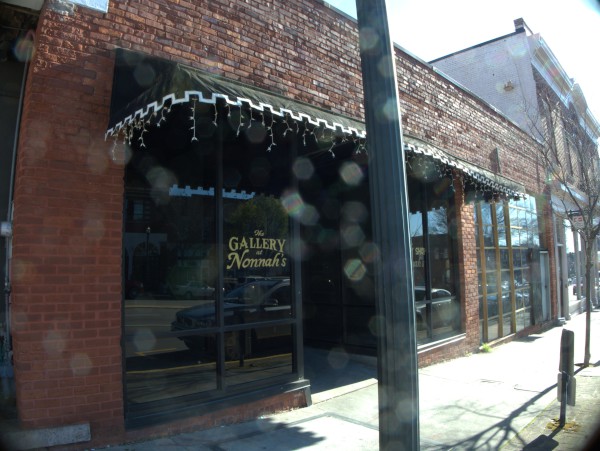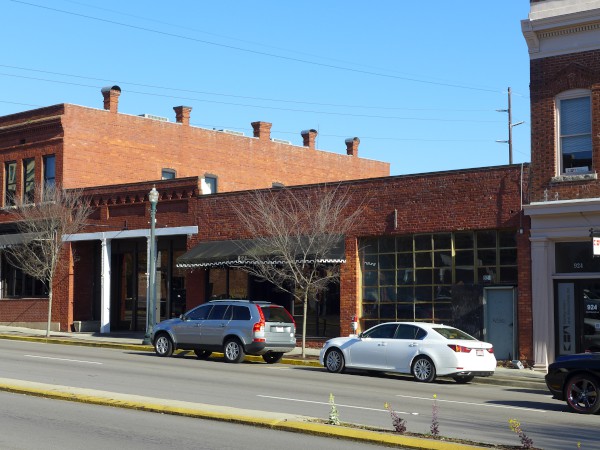 Art gallery, coffee house and dessert venue, Nonnah's has moved almost directly across the street from it's original Gervais Street location at 930, to 923 Gervais. Somehow I never became a regular at this place. I guess in part that's because I want it to be Kaminsky's and it's not. Every time I've stopped there, it has seemed very cake-oriented to me, and I want pie, cheesecake, tiramisu, mousse and creme brule..
Here is the new location: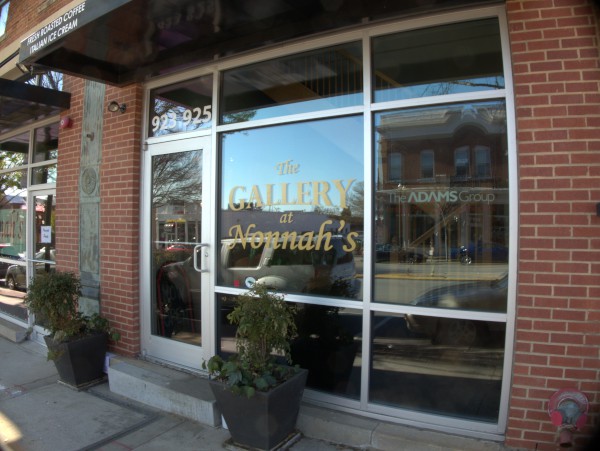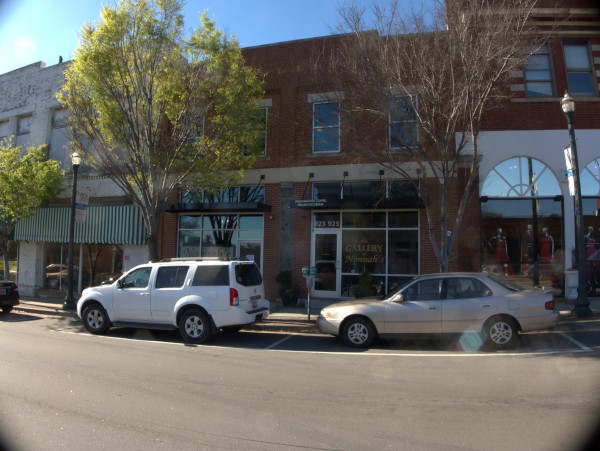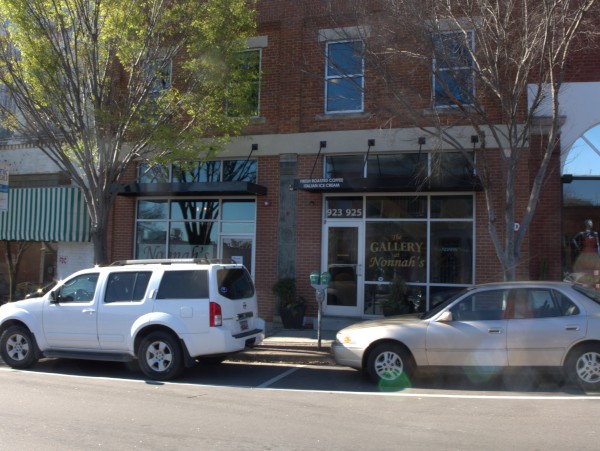 Posted at 1:14 am in Uncategorized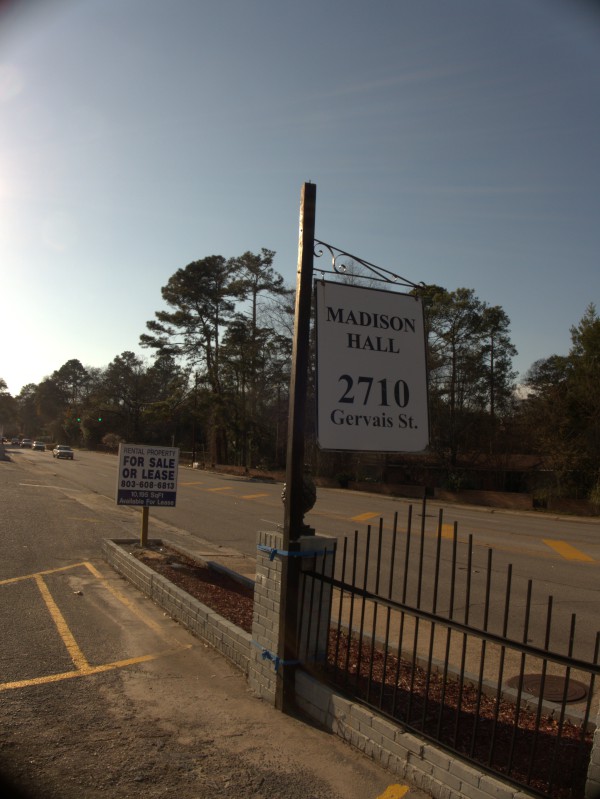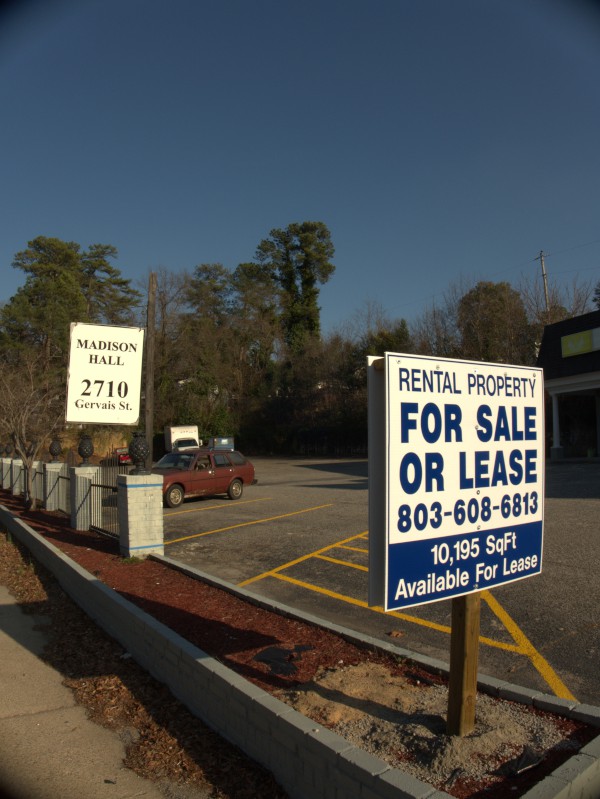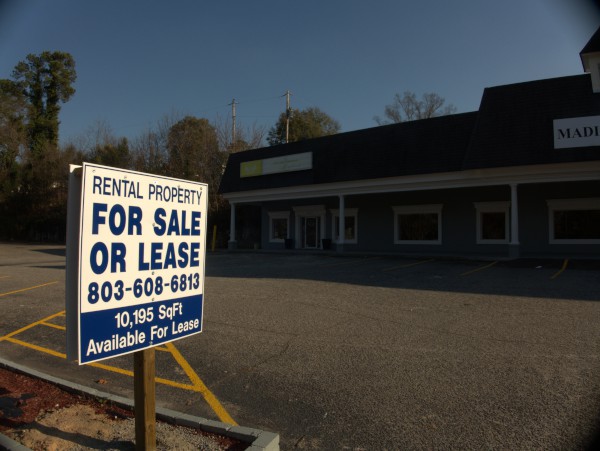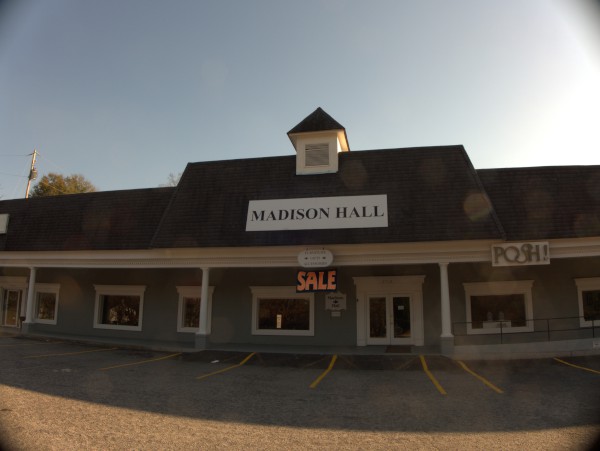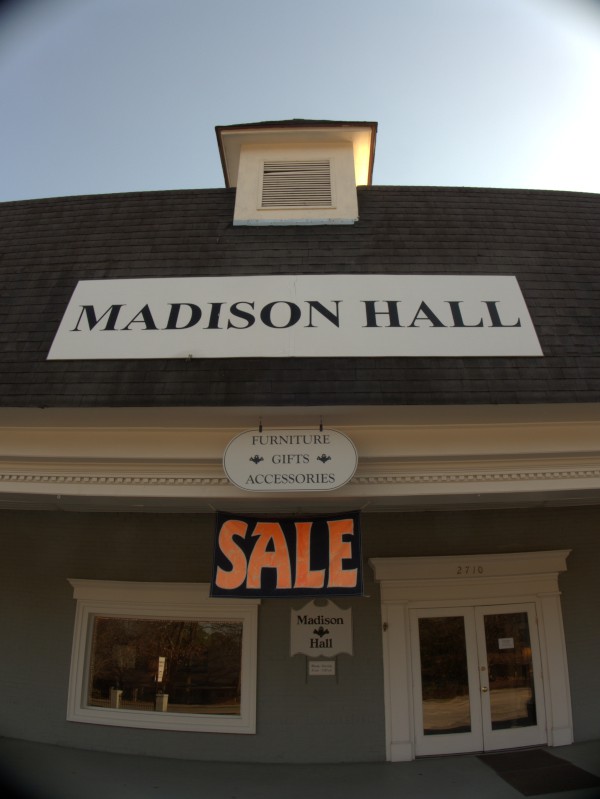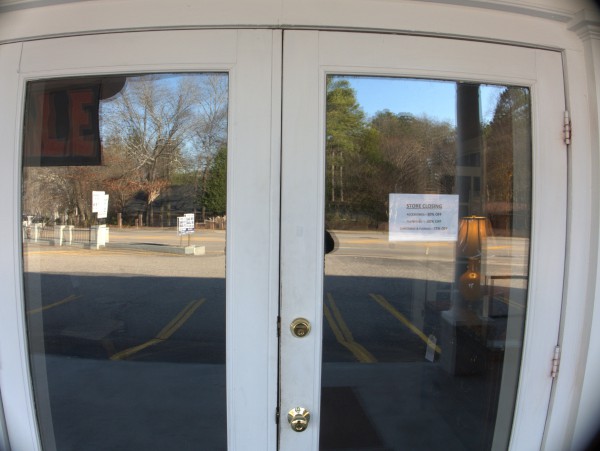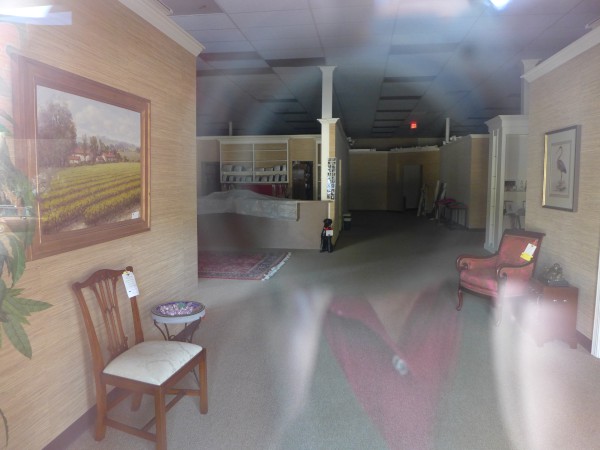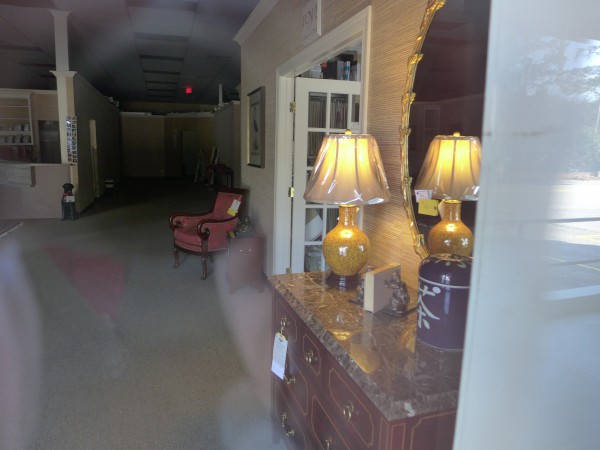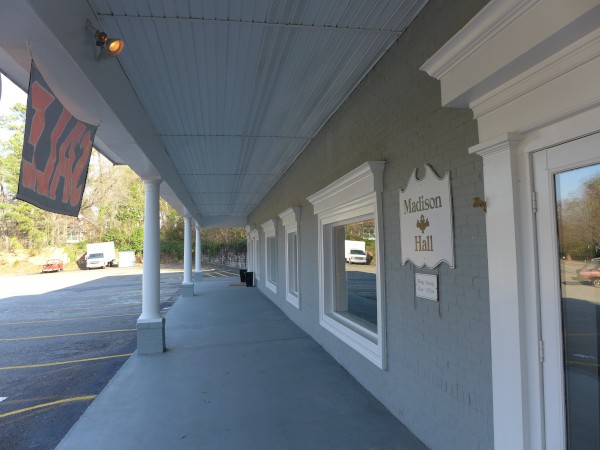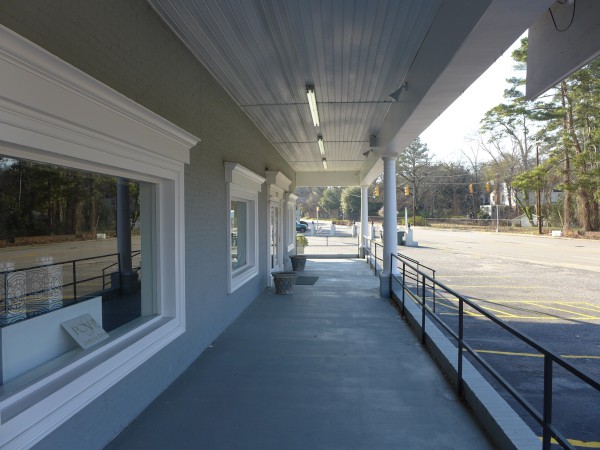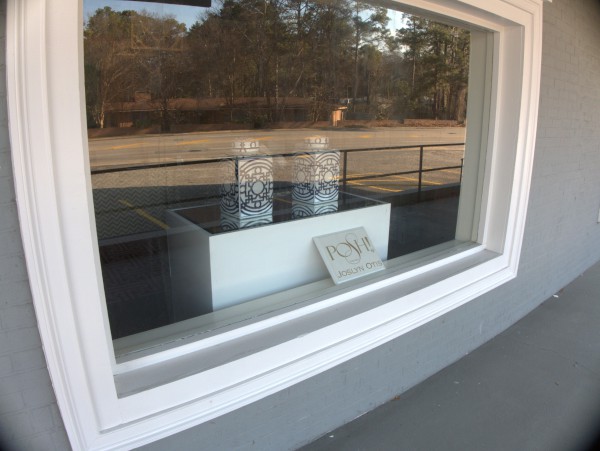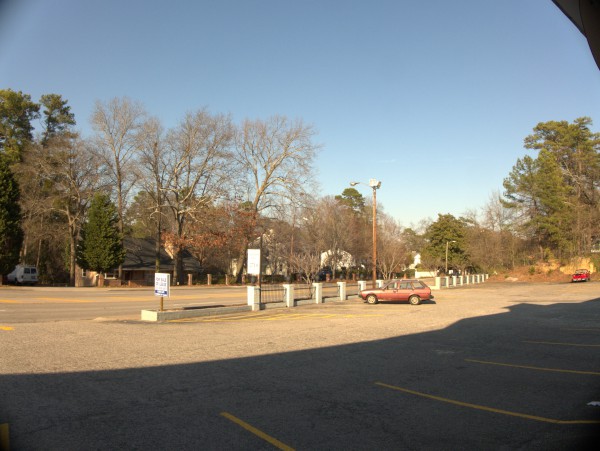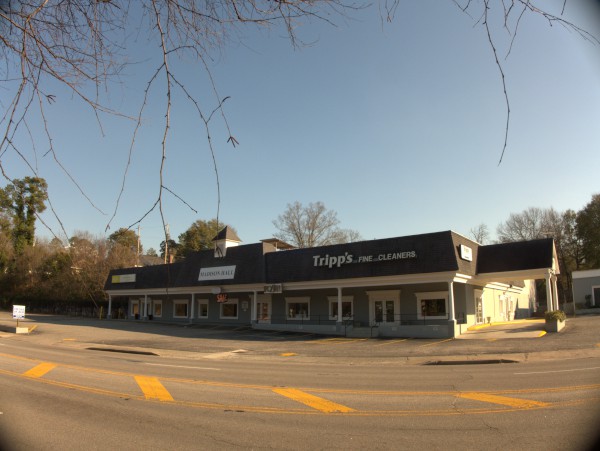 Home decor store Madison Hall, in the old Greenbax Redemption Center building, either closed 28 February (as according to their web site, or is in the final days of operation. I suspect the later as when I went by last Saturday (2 March 2014) the Sale sign was still up, and there was no indication the doors had closed for the final time.
Posted at 11:43 pm in Uncategorized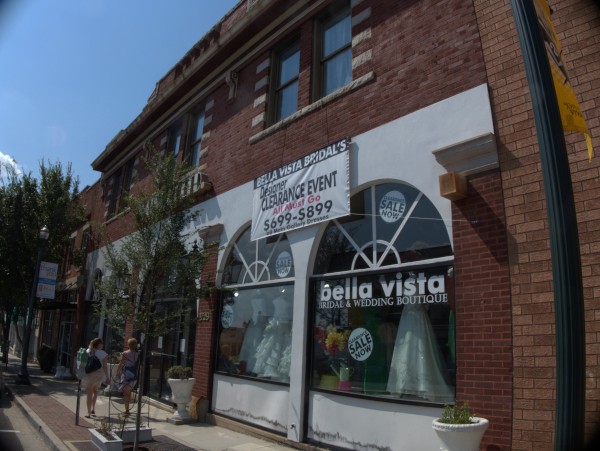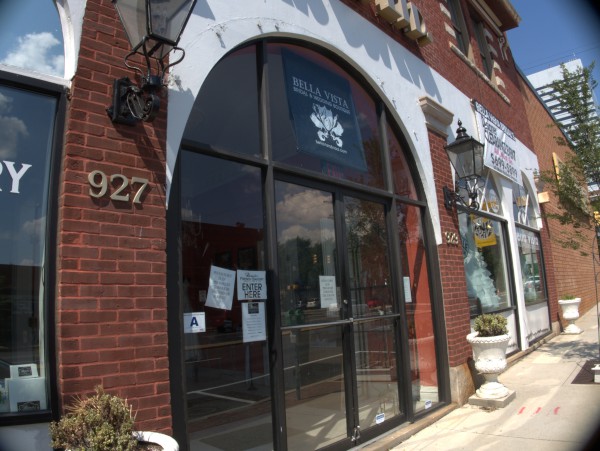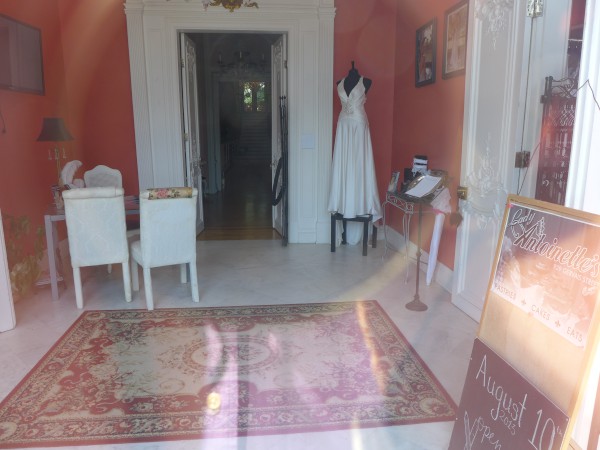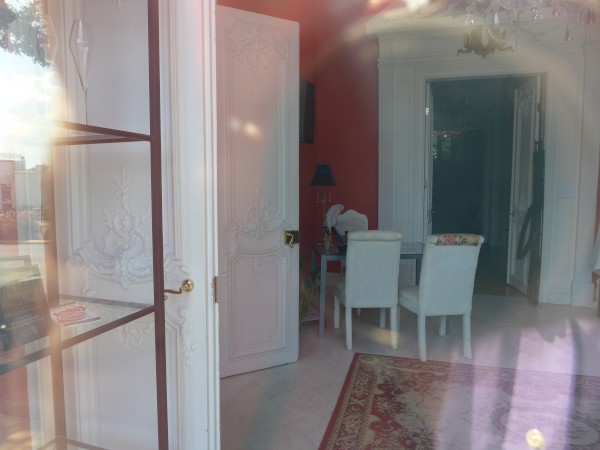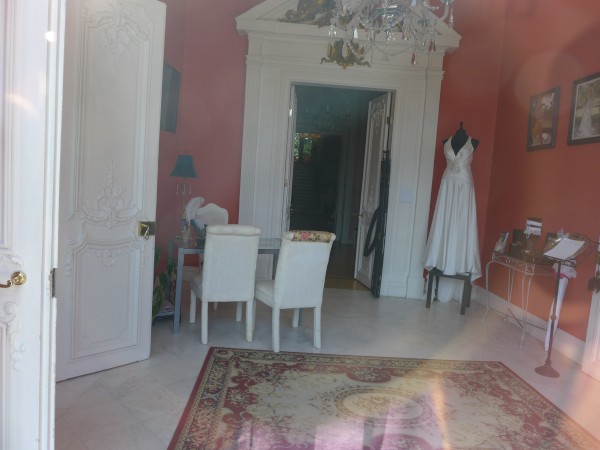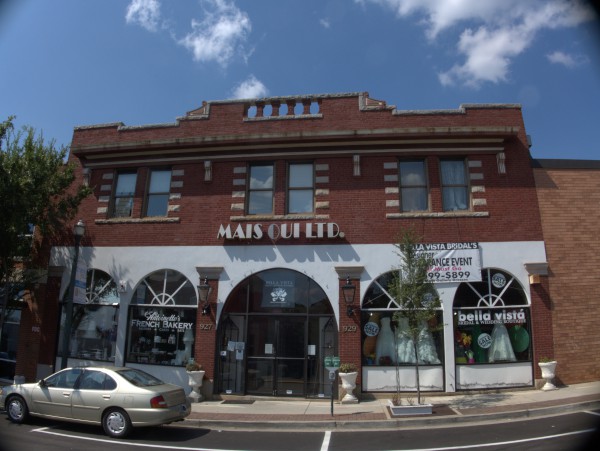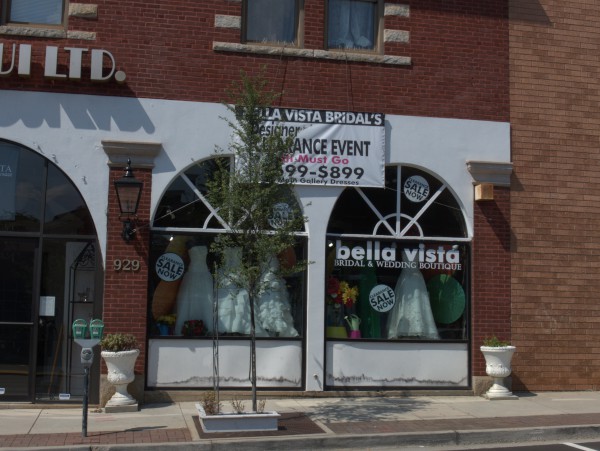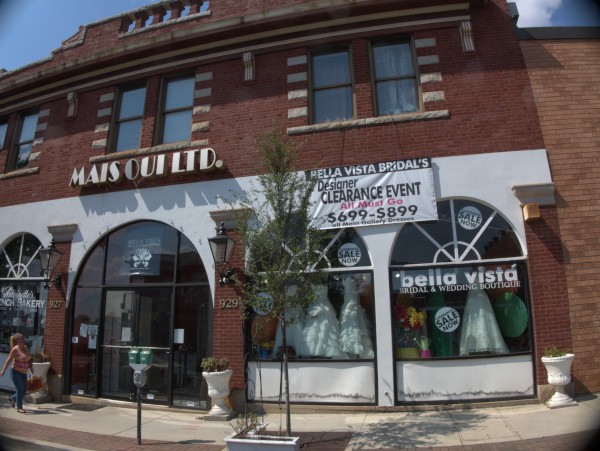 According to WIS, Bella Vista closed their doors in late August filing for Chapter 7 bankruptcy.
An update to the story notes that the owner plans to sell the inventory during the bankruptcy procedings. Unfortunately it seems that this inventory includes already spoken-for (and deposit-paid-on) wedding dresses for soon-to-be-brides. Certainly not a good situation. When I took these pictures on 8 September 2013, that sale had apparently yet to take place (though signs for it were in place), as the store, while closed, looked fully stocked.
The adjacent bakery, Lady Antoinette's, is apparently associated and also involved in the bankruptcy.
(Hat tip to commenter Tom)
Posted at 5:04 pm in Uncategorized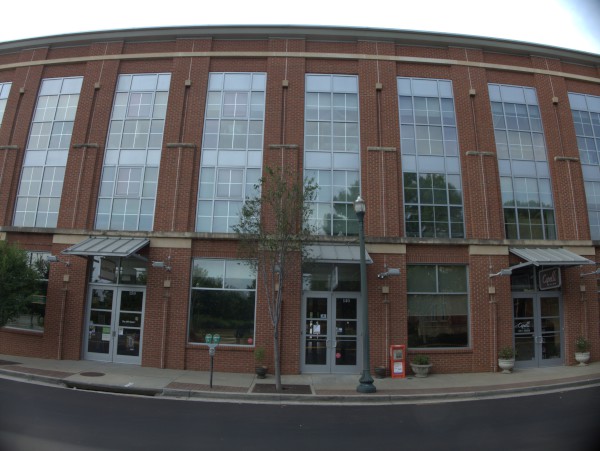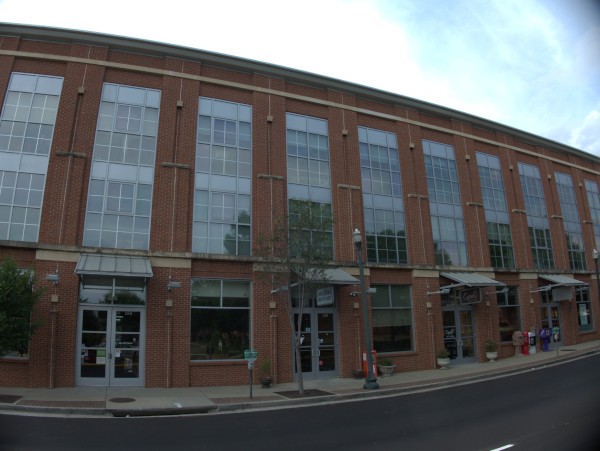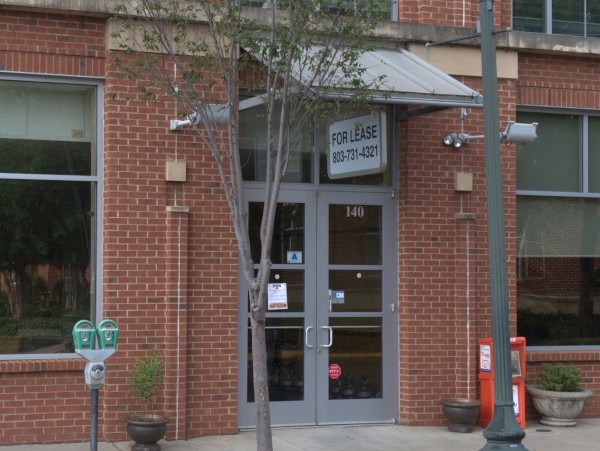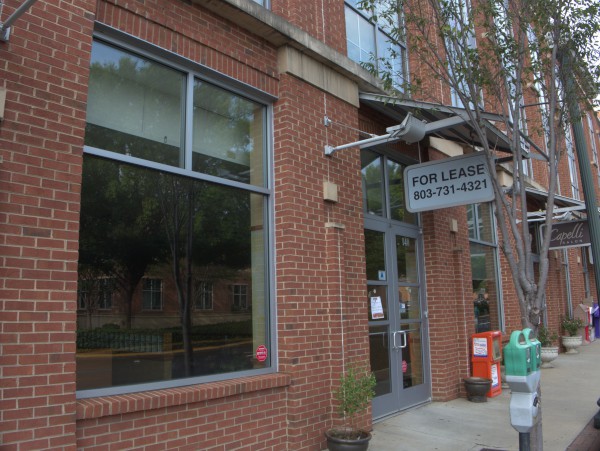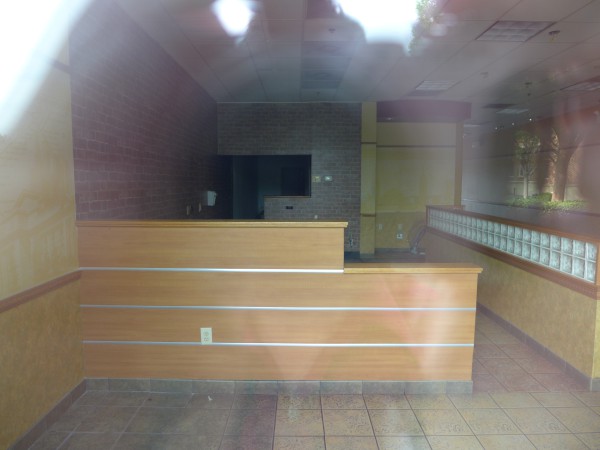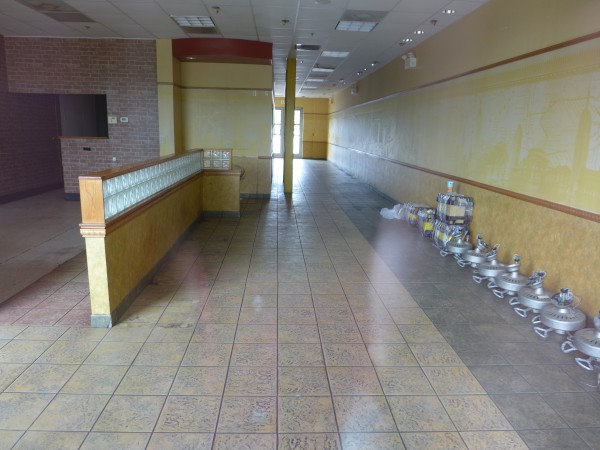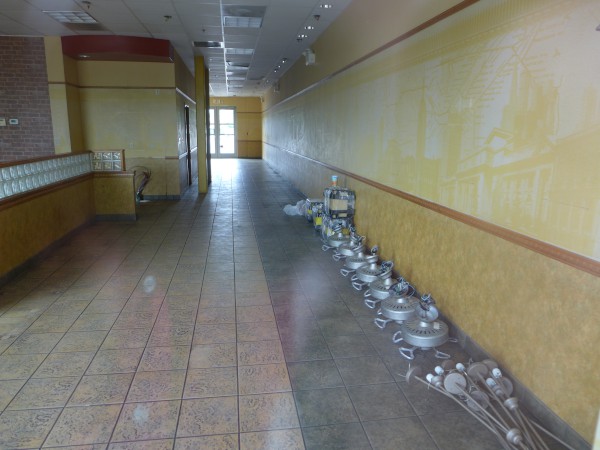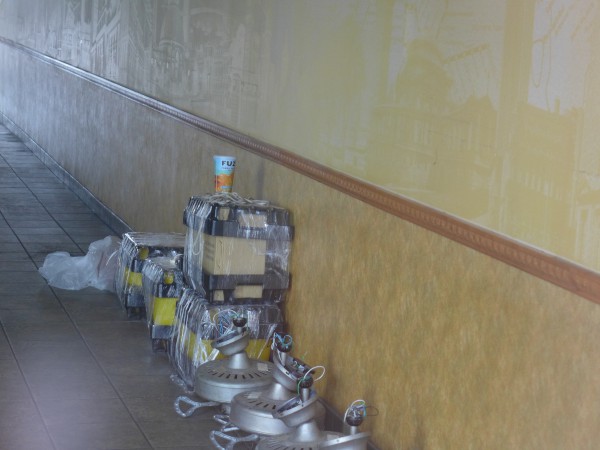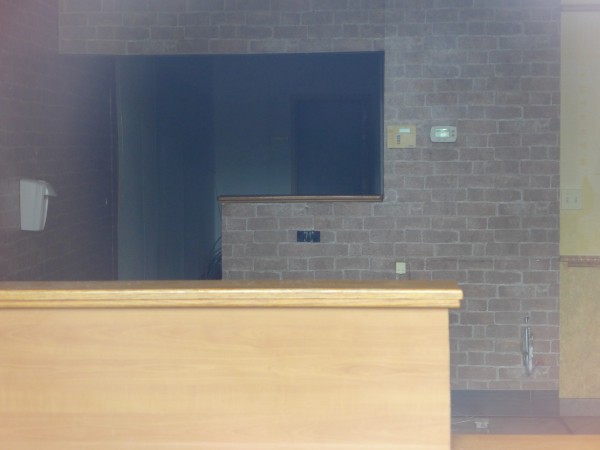 This Subway was in The Vista Lofts on Gervais Street just above the train cut, a building which lost another restaurant Mezza fairly recently.
I'm guessing that they closed shop at the end of July as that is a logical time as far as leases and bills go, but I don't know for sure. At any rate, all the signage is down and the interior is stripped. The only clue that it was a Subway is the drink cup on the floor.
(Hat tip to commenter Joe)
UPDATE 17 July 2014 -- It's now Black Bean Co.: