Archive for the 'furniture' tag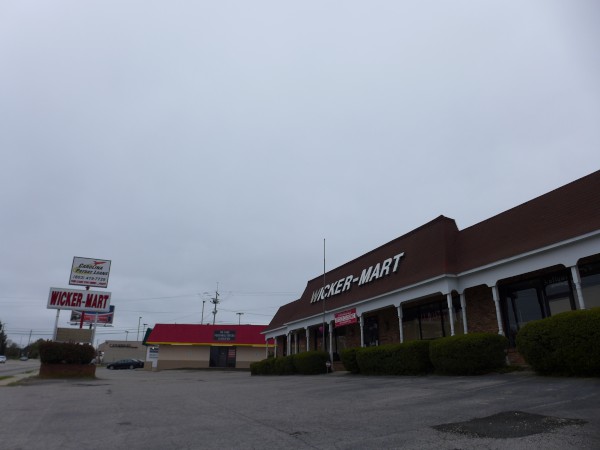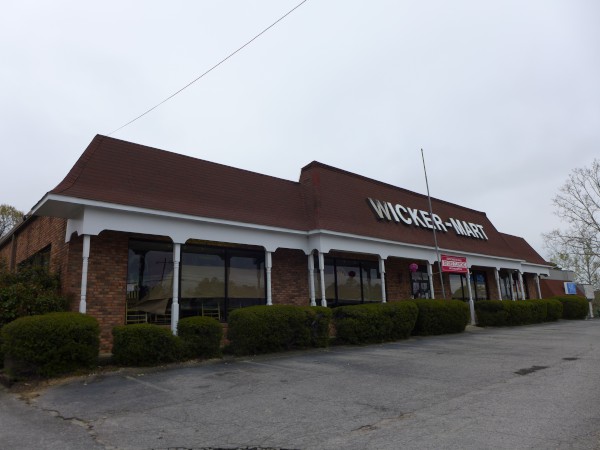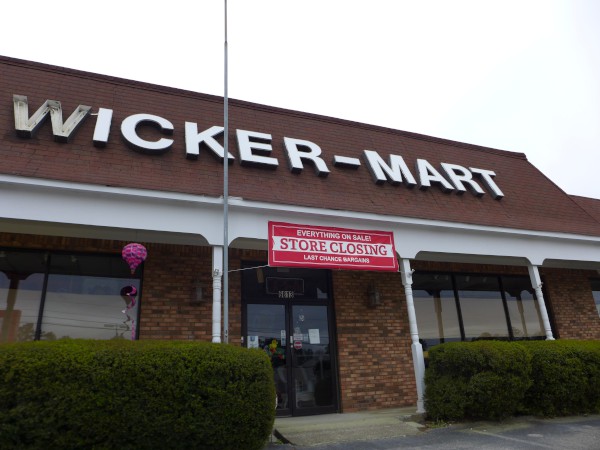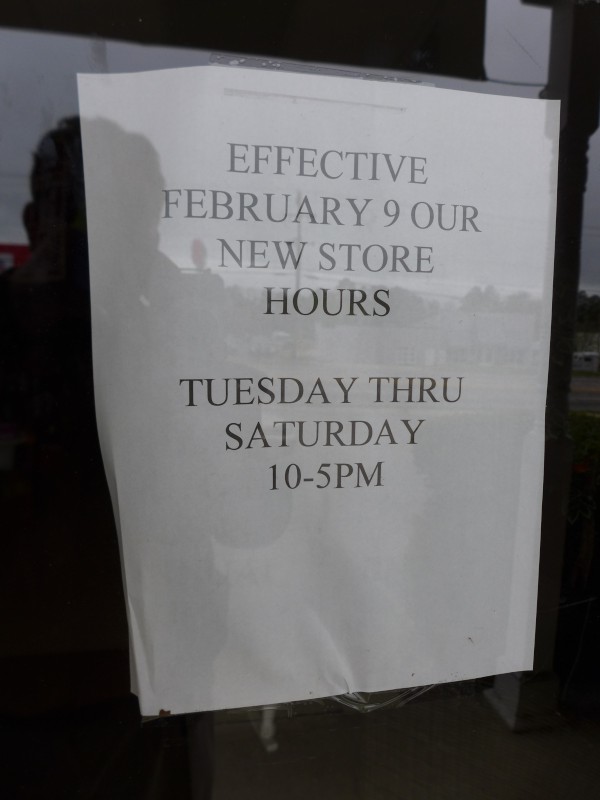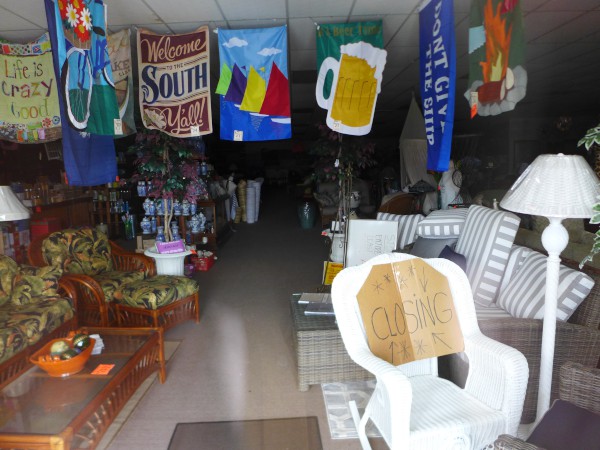 I did not know this:


Wicker is a general classification of woven furniture and accents, not a specific material. The term is used broadly for any item woven from natural or synthetic hard fibers such as rattan, cane, bamboo, seagrass, even synthetic vinyls and resins.
I just always figured wicker meant woven with those pencil sized plants.
At any rate, this longtime Two Notch stalwart will be closing soon.
The real estate listing has an interesting aerial picture of the vicinity, although I don't know that I would emphasize the proximity to the airport for a Dentsville property..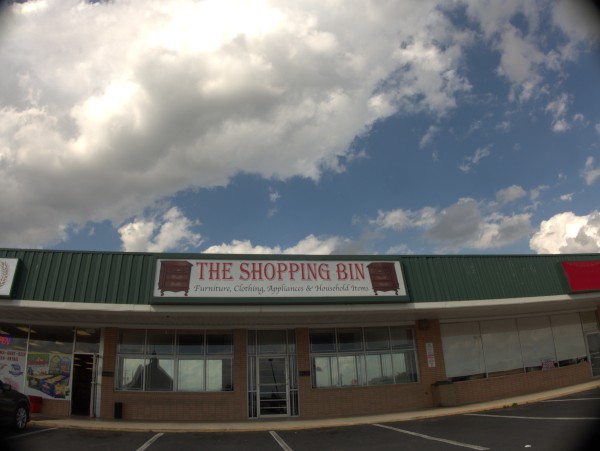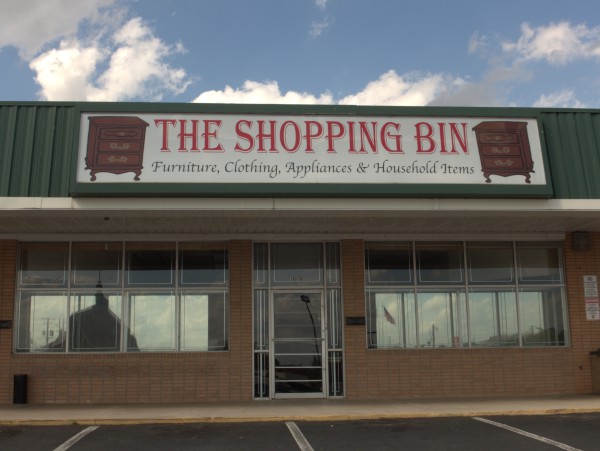 The postings on the Facebook page for this Boozer Shopping Center consignment shop suggest it closed in early 2015.
This particular storefront was previously the Boozer location of Dem's House of Diamonds, now on Lake Murray Boulevard.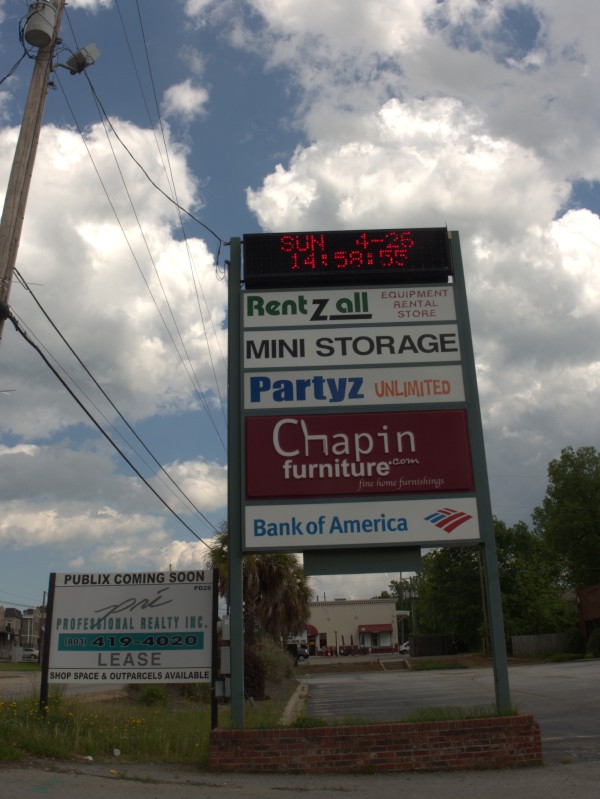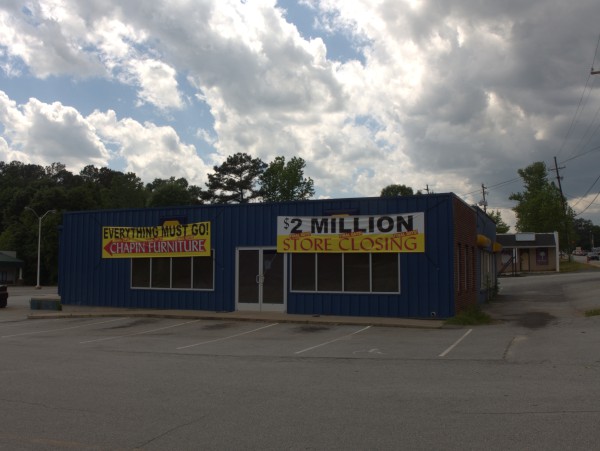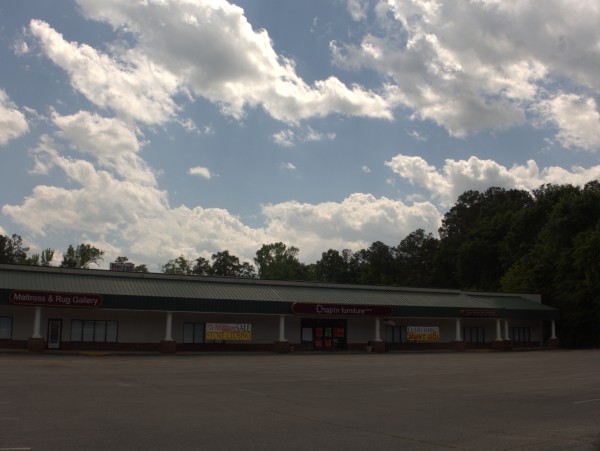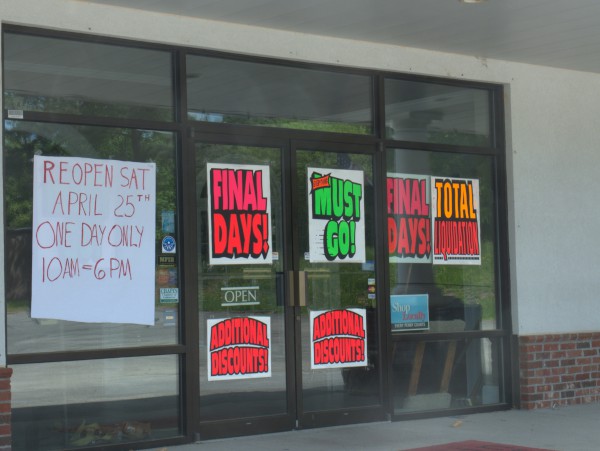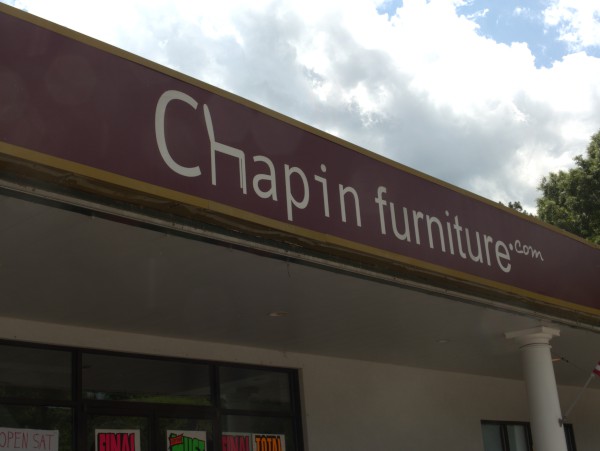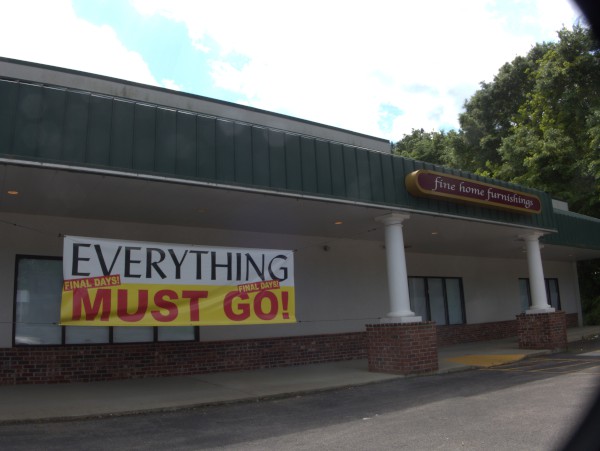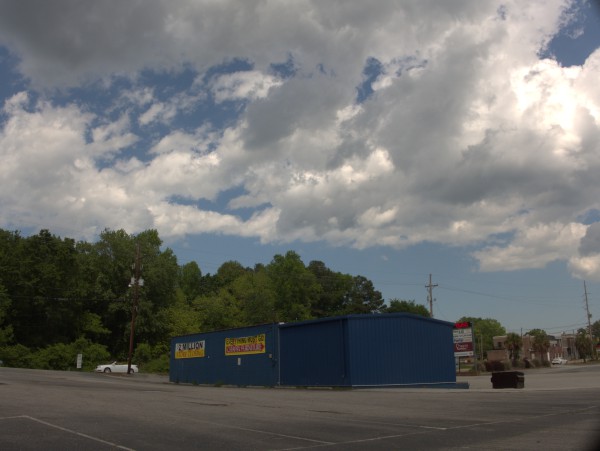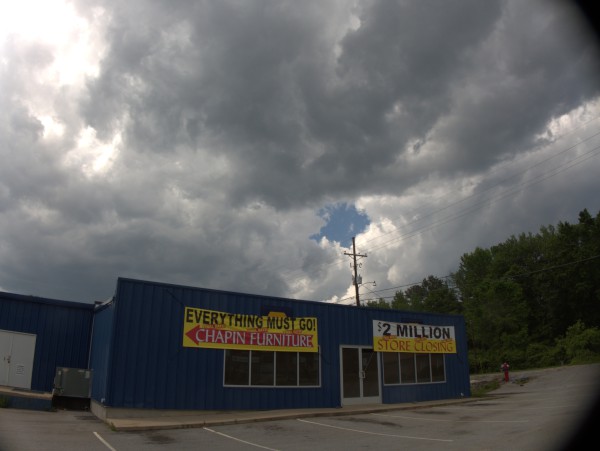 Like everyone, I've heard the folksy commercials on 92.1 and other stations, but had no real idea where Chapin Furniture actually was. In the event it's not hard to find as a pretty straight shot from I-26.
The State has the story of this move: Apparently Publix has bought this lot, and Chapin Furniture is building a new two-story store elsewhere which should be open in the fall of 2015.
Posted at 12:13 am in Uncategorized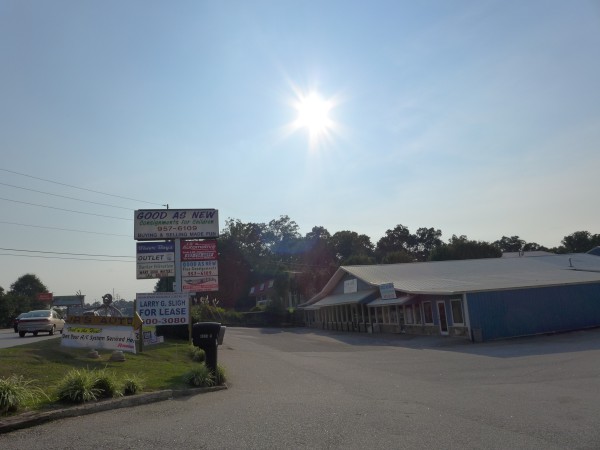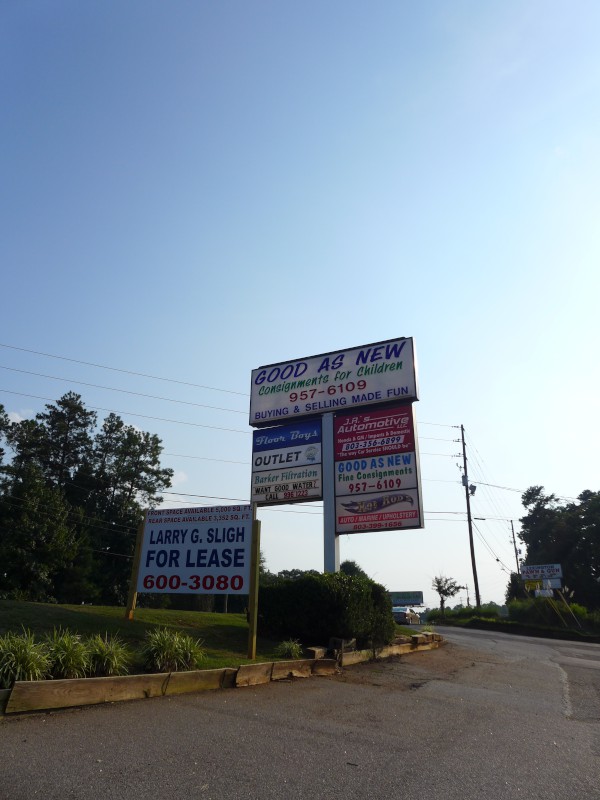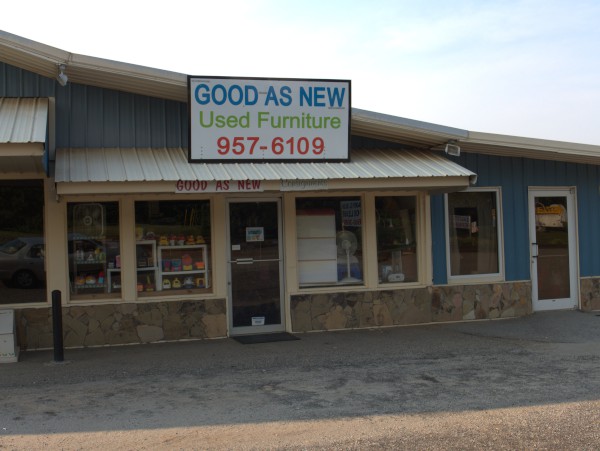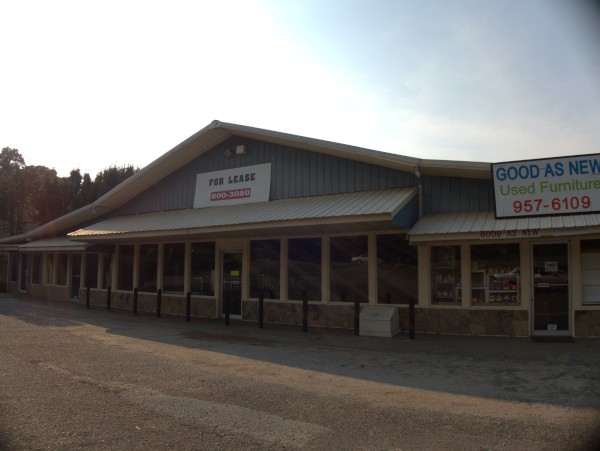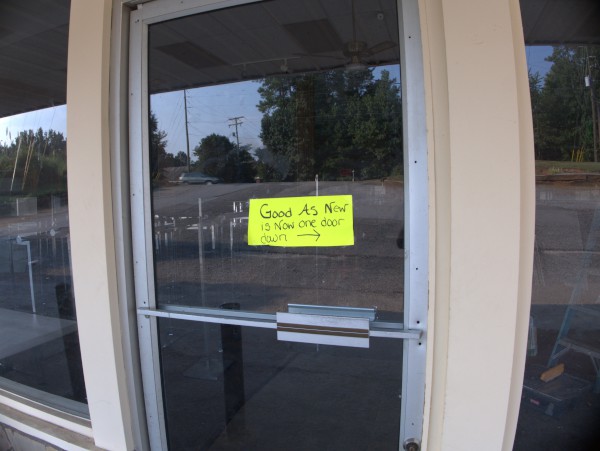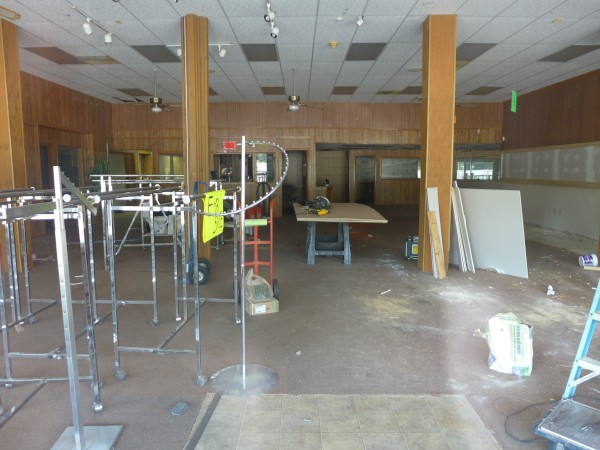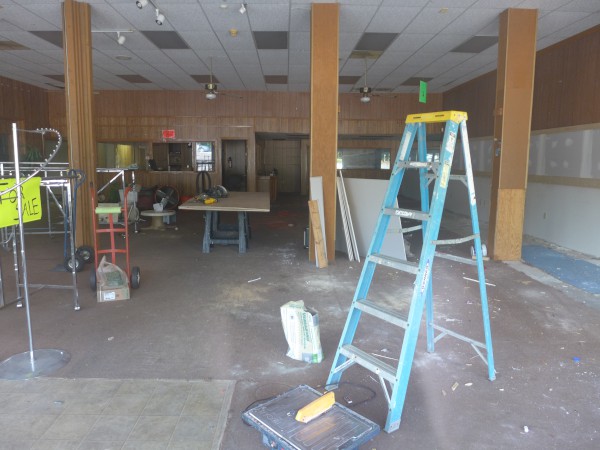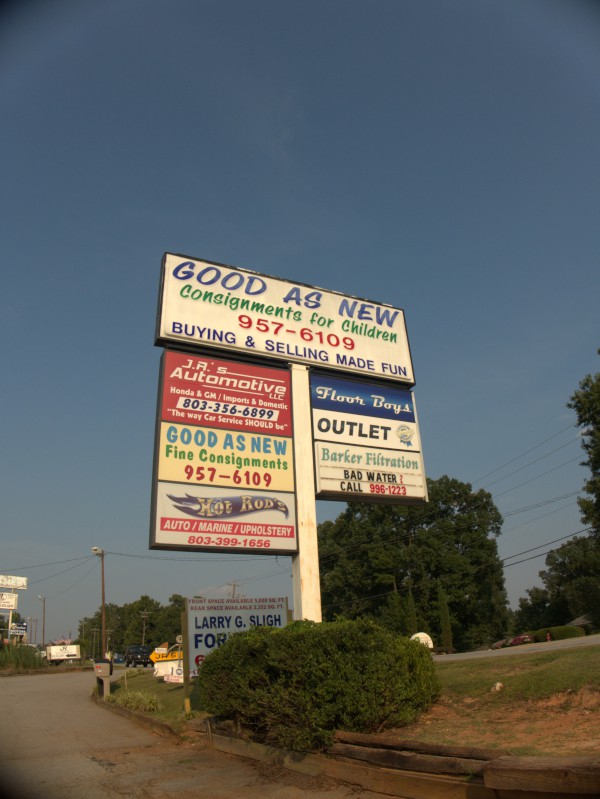 Commenter James notes that the larger part of this Sunset Boulevard building is now for lease.
It appears that this is the result of Good As New Consignments vacating the left suite of the building and consolidating with Good As New Furniture in the right suite.
(Hat tip to commenter James)
Posted at 12:04 am in Uncategorized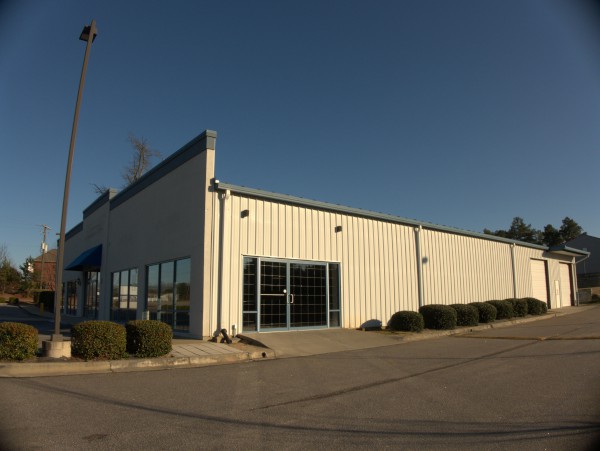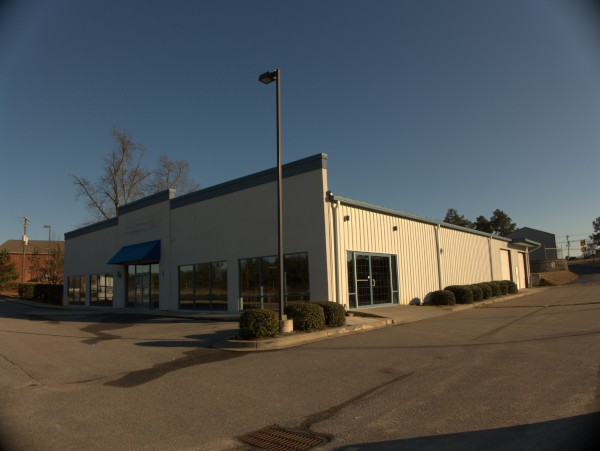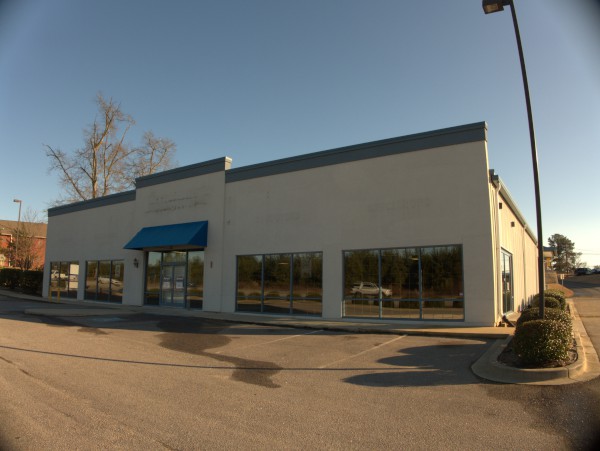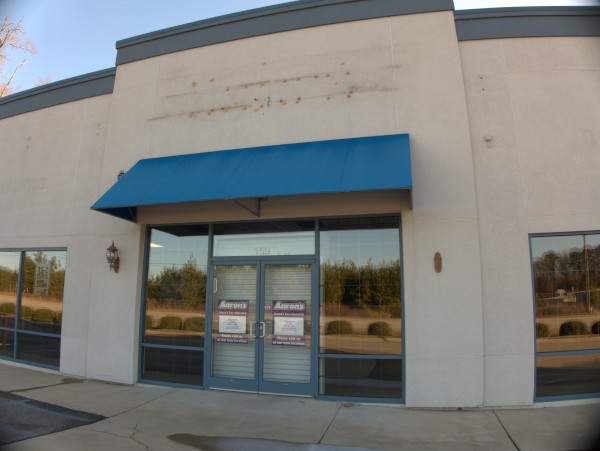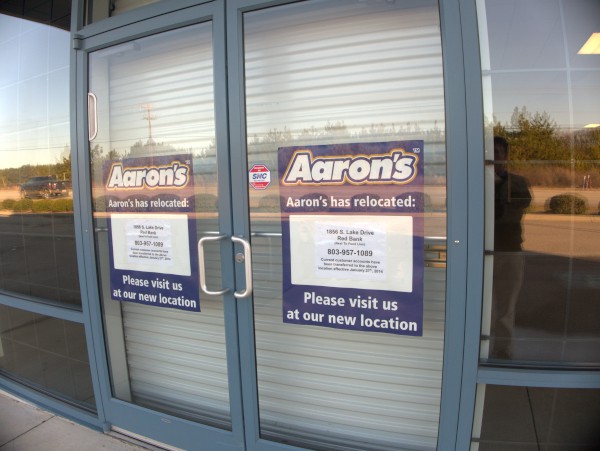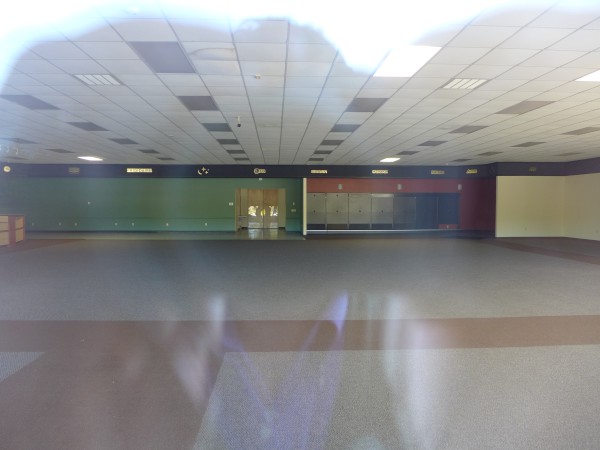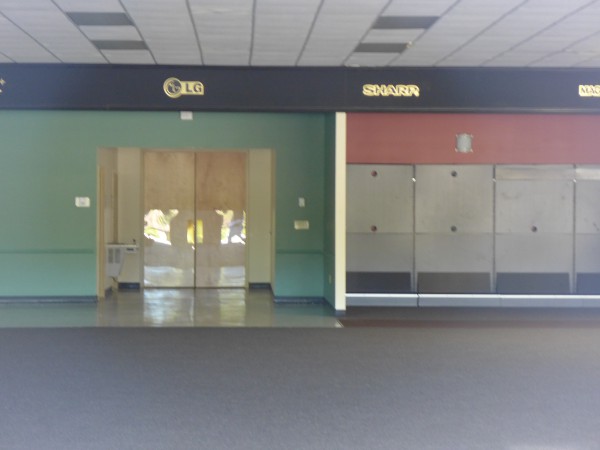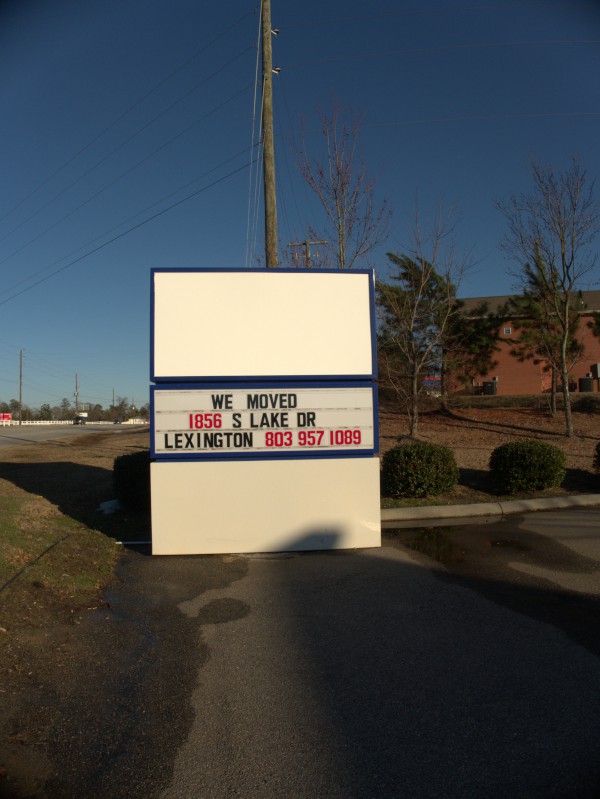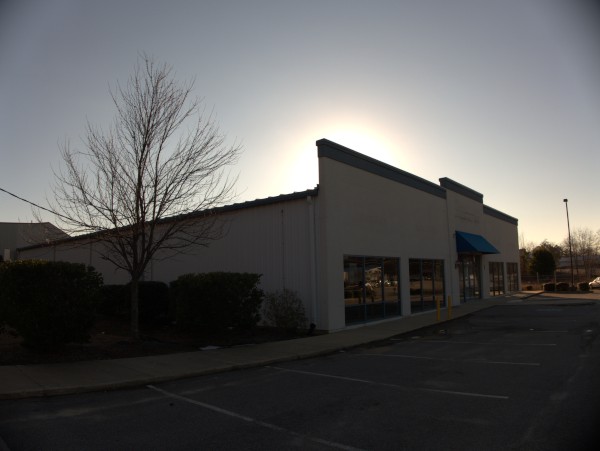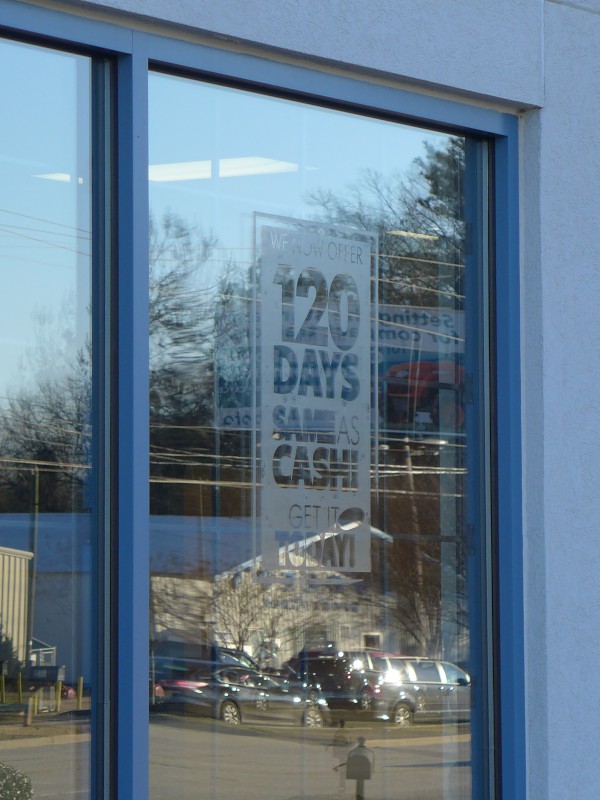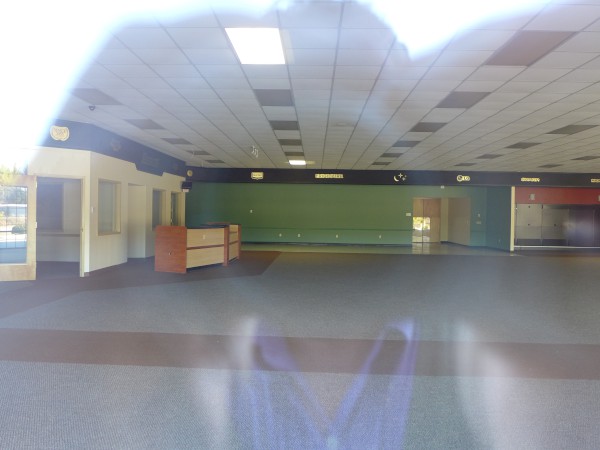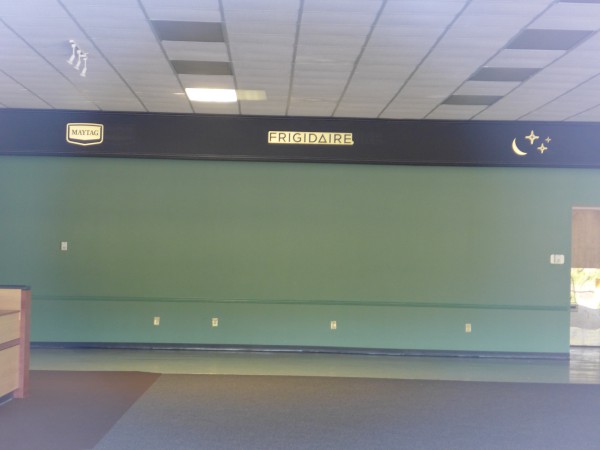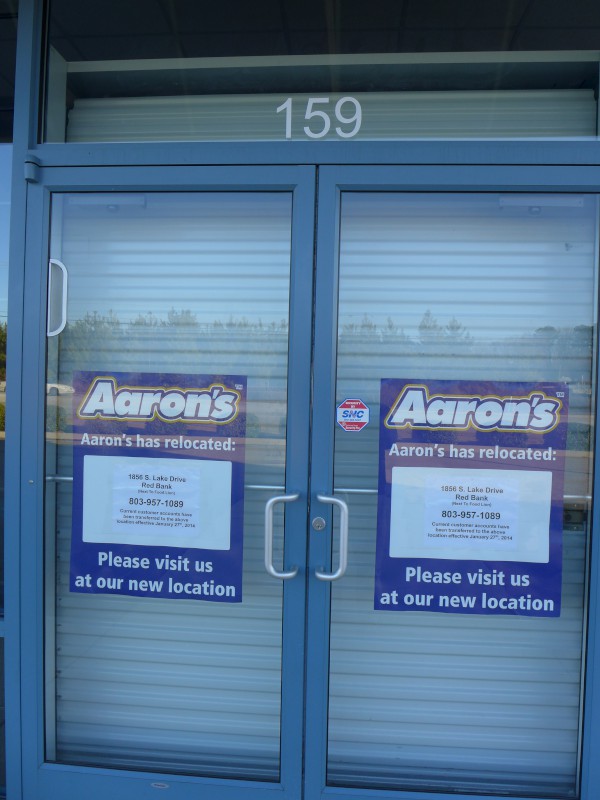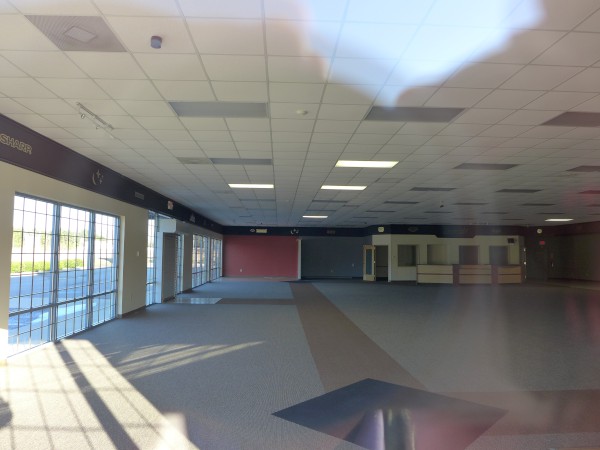 This Aaron's on US-387 in Lexington just west of the US-1/US-378 split listed in the phonebook as Aaron's Furniture Rental, though clearly judging from the wall blazons, they also did appliances. Given that the South Lake Drive operation already existed, I think this is more a consolidation than a relocation. Basically they have just folded this branch's operations into that one's.
(Hat tip to commenter James)
Posted at 12:22 am in Uncategorized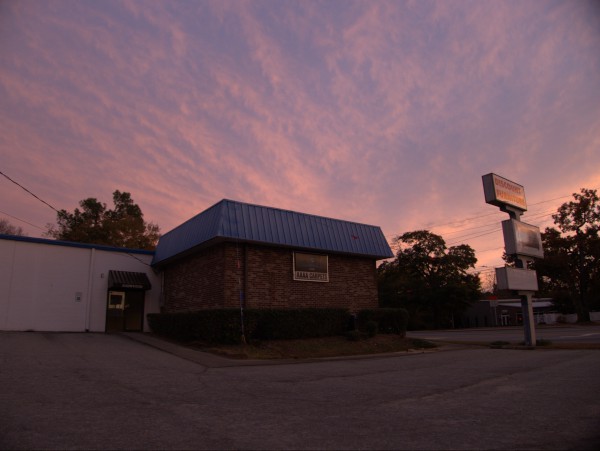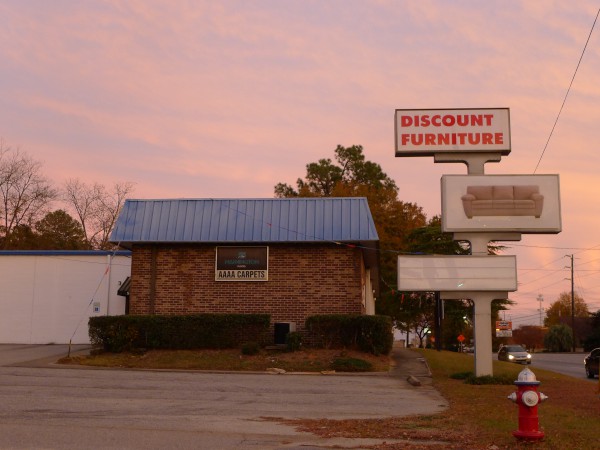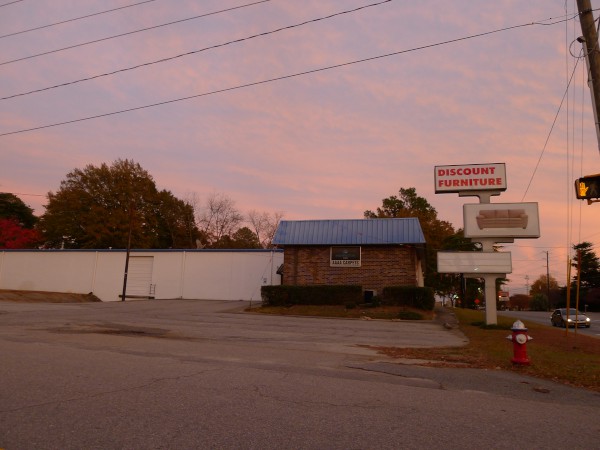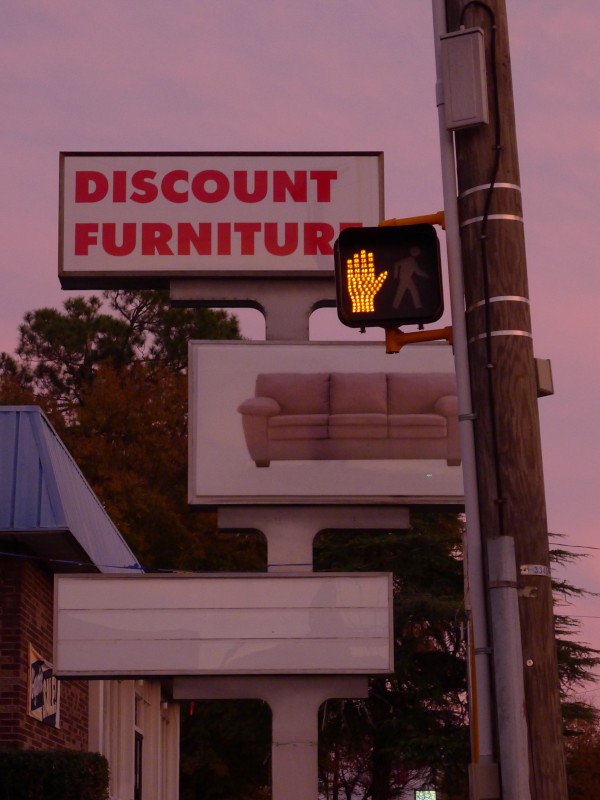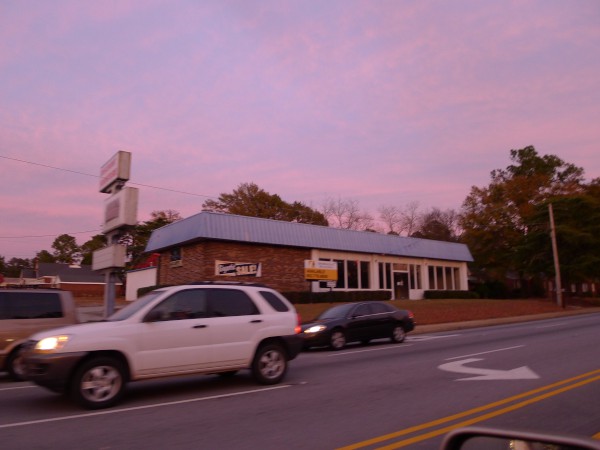 I'm not exactly sure when this furniture store at the corner of Broad River Road & Means Avenue closed, but I can tell you that it opened on 16 March 2012.
Unless you're buying a house, new furniture is pretty much a post-ponable expense, and houses aren't exactly selling like hotcakes now either -- I think the furniture business has got to be hurting.
Posted at 1:50 am in Uncategorized
Posted at 1:44 am in Uncategorized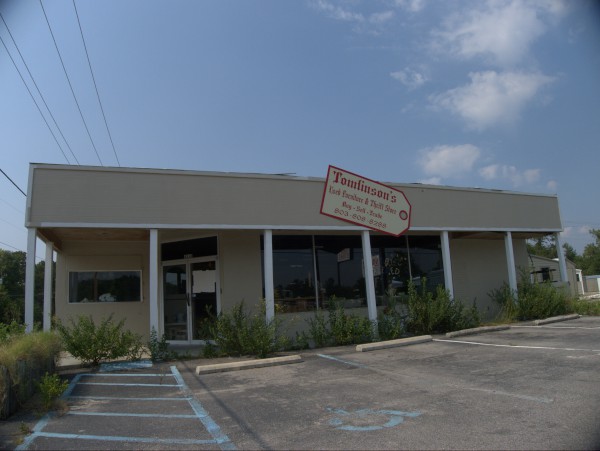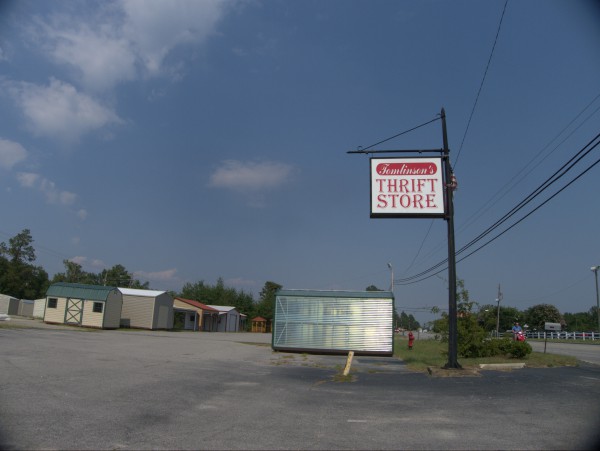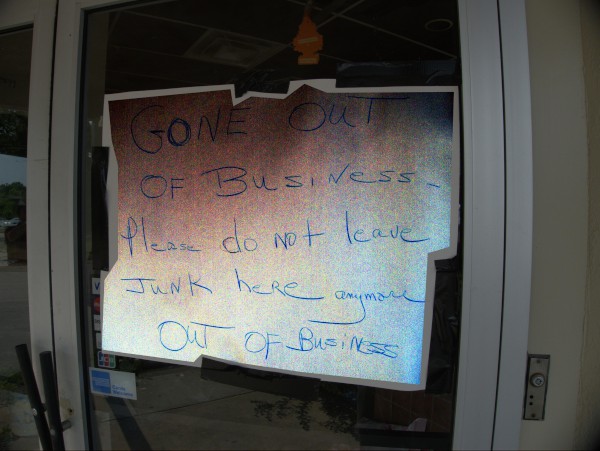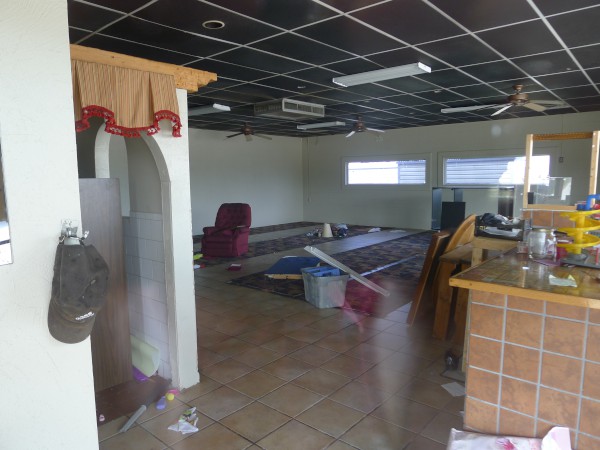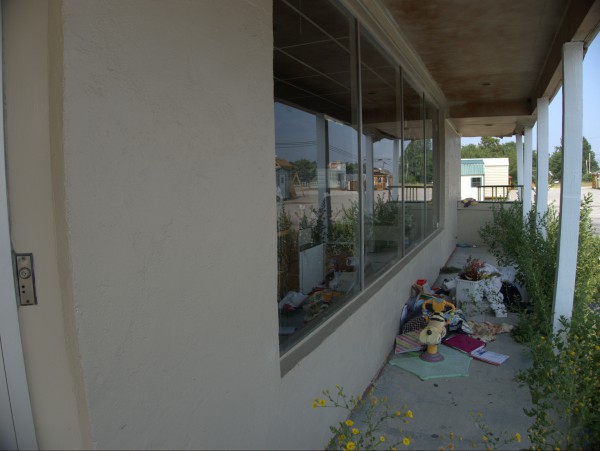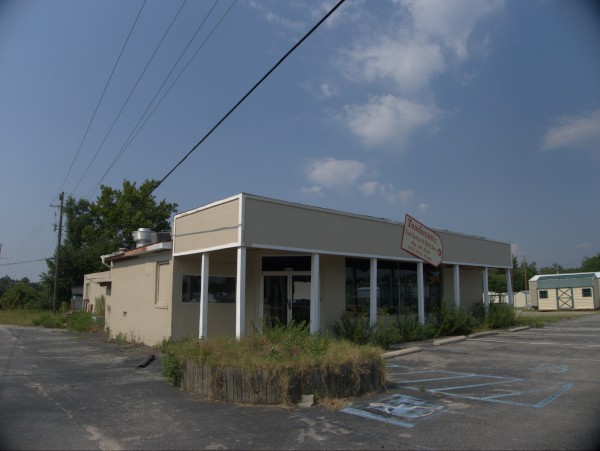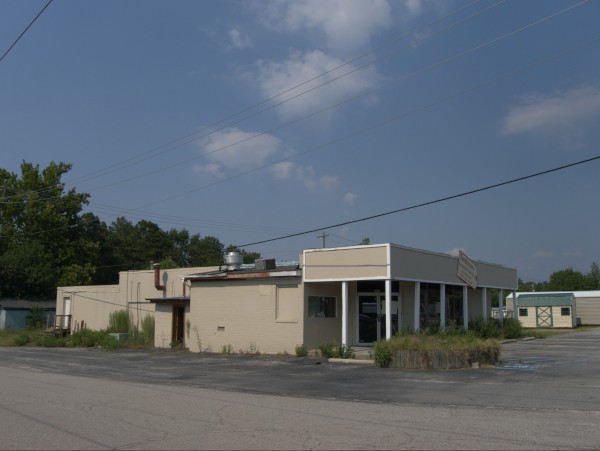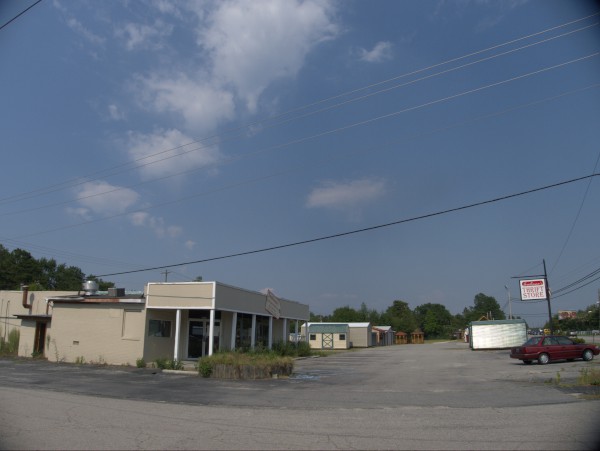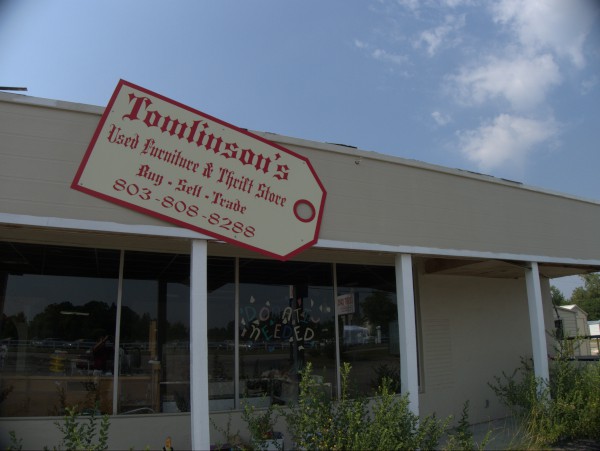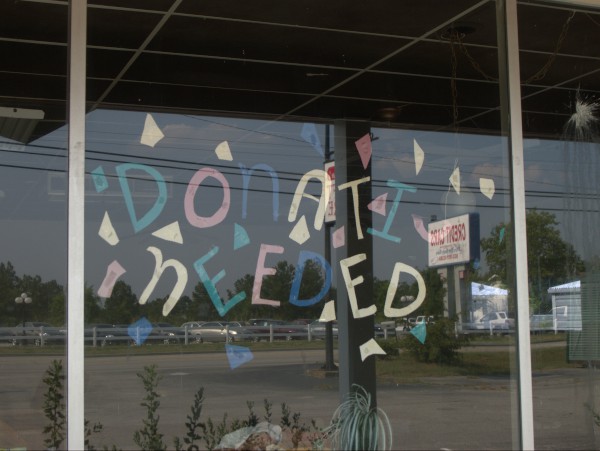 Tomlinson's was the follow-on operation to San Jose Restaurante Mexicano. I'm not sure when it closed, but I did the San Jose post in January of 2010, and I can't find Tomlinson's in either the 2011 or 2012 phonebooks, so I'm guessing 2011 by default. I know I've been down US-1 a few times in the past year, but I can't actually ever recall noticing it before. The red sales-ticket shaped sign is quite nice.
Posted at 11:33 pm in Uncategorized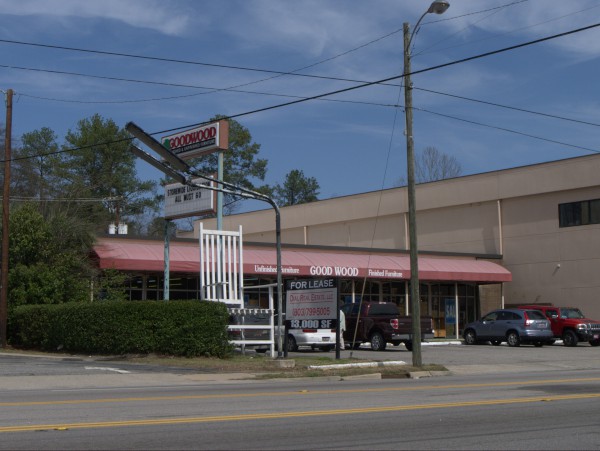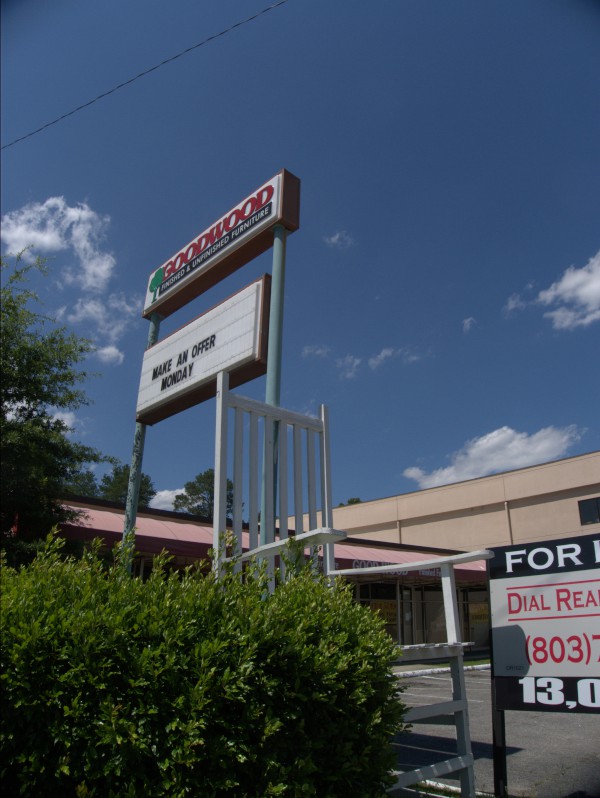 When The State announced Good Wood's closing back in February, I have to admit that my immediate thought was to wonder what would become of the streetside rocking chair of which I have always been fond. The chair, the gull-wing lights and the cut-out lettering on the Harrison Road fence all give the place a distinctive and appealing look.
The State article is interesting in that it, once again, points to demographic problems for businesses in the Forest Acres area. I suppose I can understand it in the case of a furniture store, as the biggest market for furniture is young families setting up, but it still seems to me that the Richland Mall area ought to be able to tap into the generally financially comfortable suburban residents.
Apparently the store was to close its doors Saturday 2 June, but the closing sale has extended to "Make an offer Monday" on 4 June, so you still have a day left to buy the rocker.
Posted at 12:17 am in Uncategorized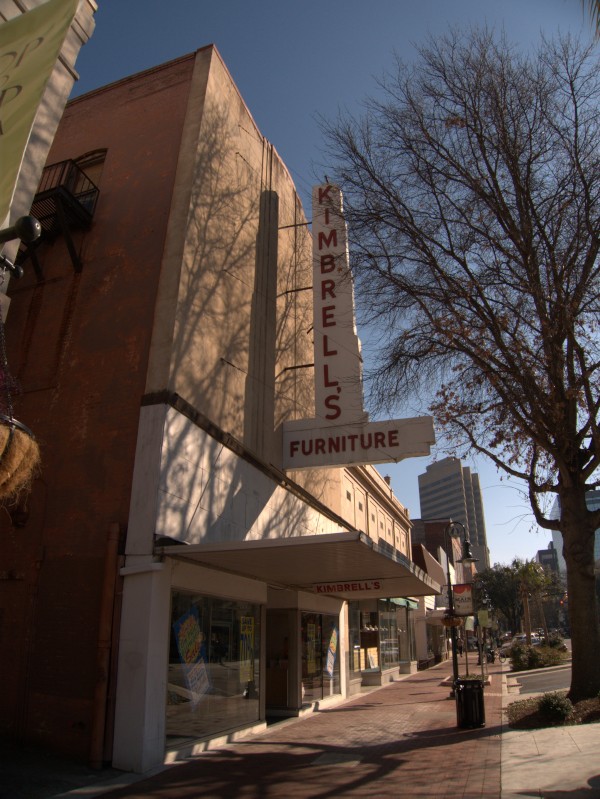 The end of Kimbrell's on Main Street was hardly a surprise. Their sign says they had been there 49 years (or almost my entire lifetime), but the character of Main Street has changed so much over the years that even blocks where there are signs of life (Kimbrell's was on the same block as the new Mast General Store) don't make sense for heavy retail like furniture. A modern furniture store needs lots of display space, as well as an easy way to get trucks in and out, and Main Street doesn't really have either.
There are a number of other Kimbrell's locations around town, and the signs indicate that operations from the Main Street store have been consolidated in Piggly Wiggly location on Marshall Street.
I hope that whatever happens to the old Main Street store, someone saves the old and classic Kimbrell's sign, though I realize that would be confusing in some cases, it seems to have worked well for the Kress building.