Archive for the 'Meeting Street' tag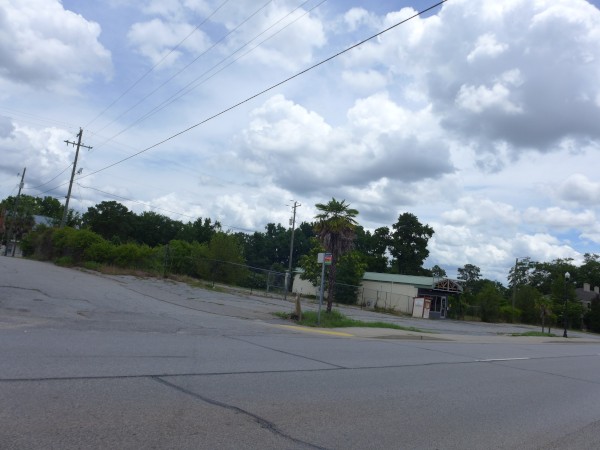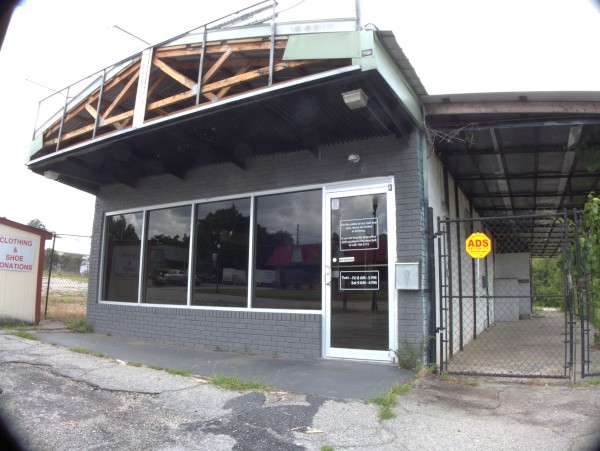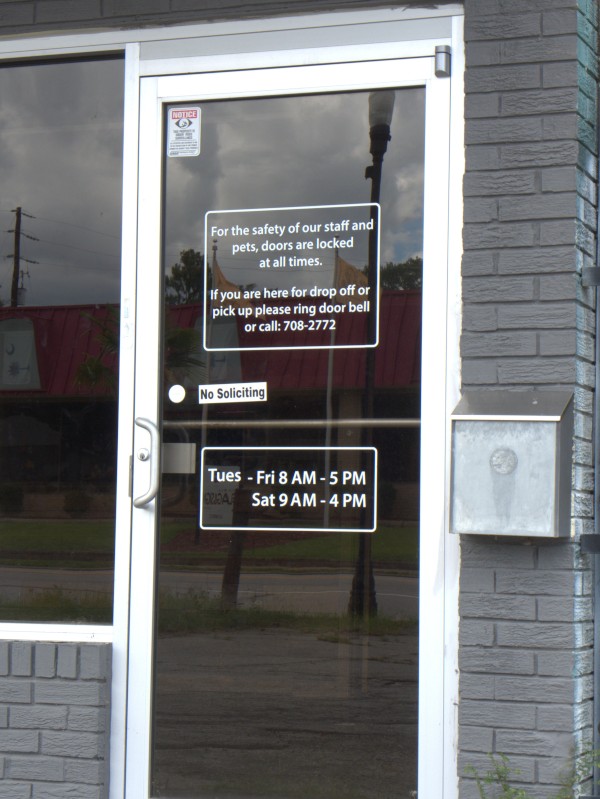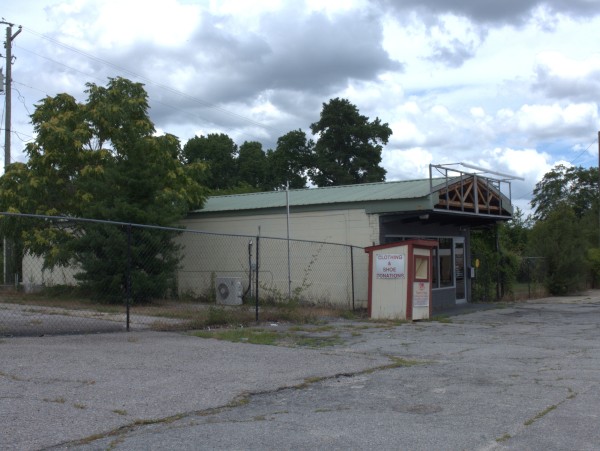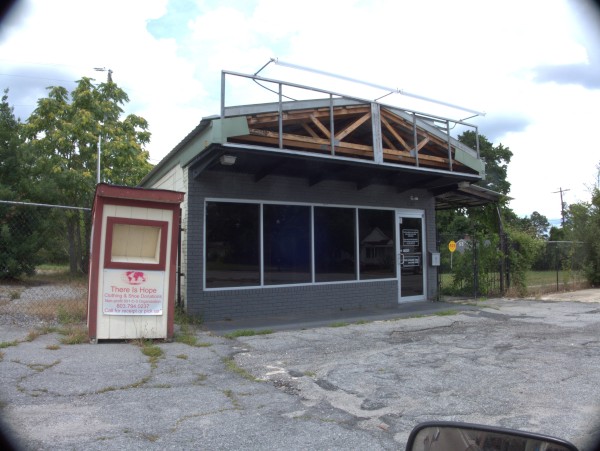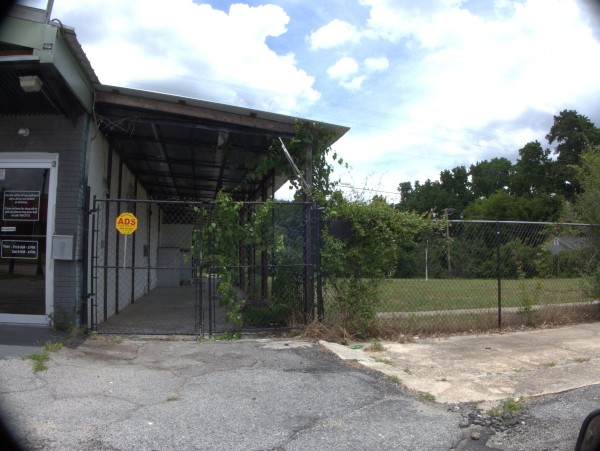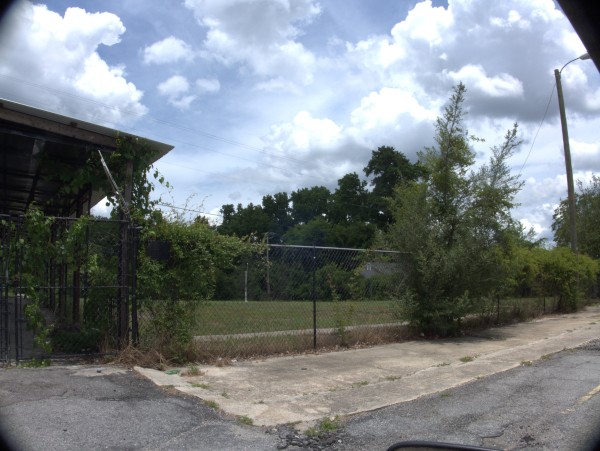 K-9 Coature is a dog grooming business that moved into this building following the the closure of Conumdrum in late 2015. I noticed today when I drove by that the the building was empty again (and that the facade is undergoing work).
It turns out that K9-Coature outgrew the space and has moved down the street to 832 Meeting Street in late April.
As far as I can tell, this space is not on the market. I don't know if that means that something is already lined up, or if they want to work more on the building or what.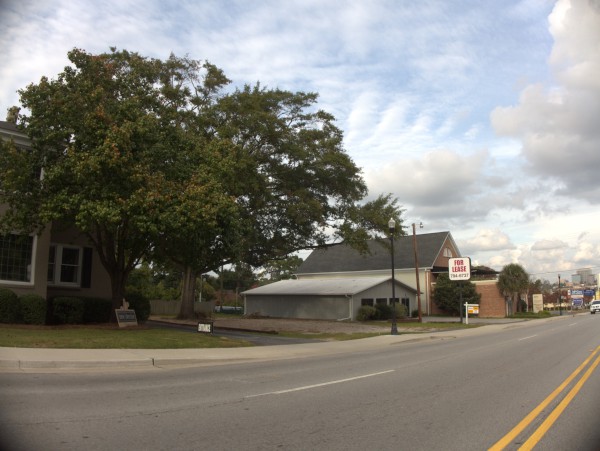 I noticed this little dojo on Meeting Street back in October when I was checkout out Conumdrum. It looks like maybe the name changed to simply Columbia School of Karate for a while, but the last phonebook listing is in the 2013 book.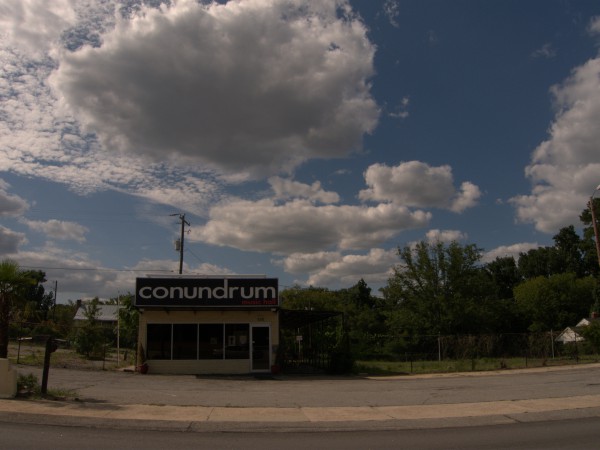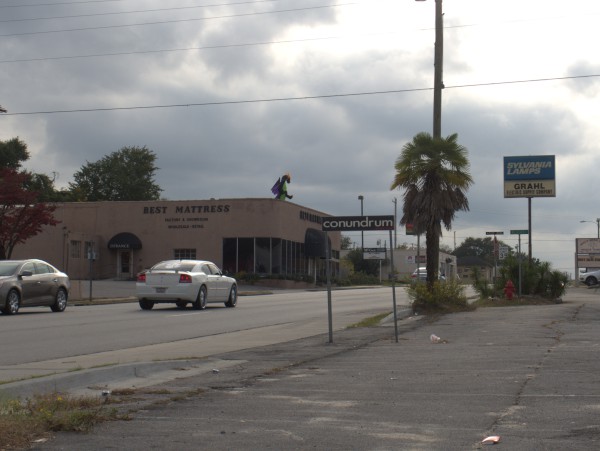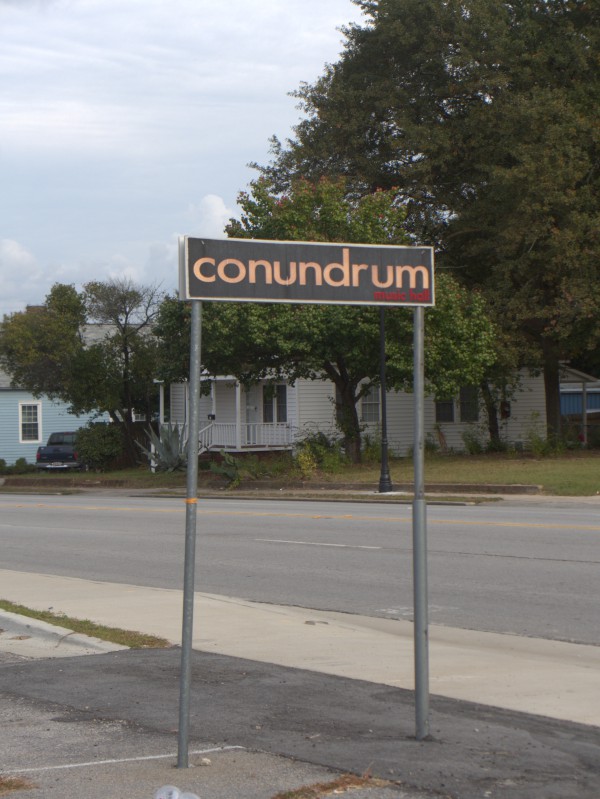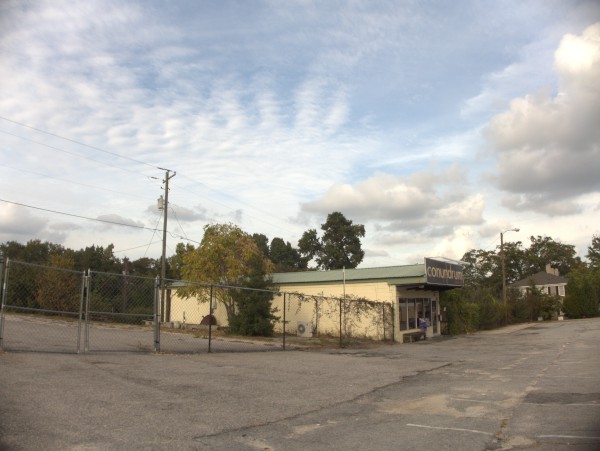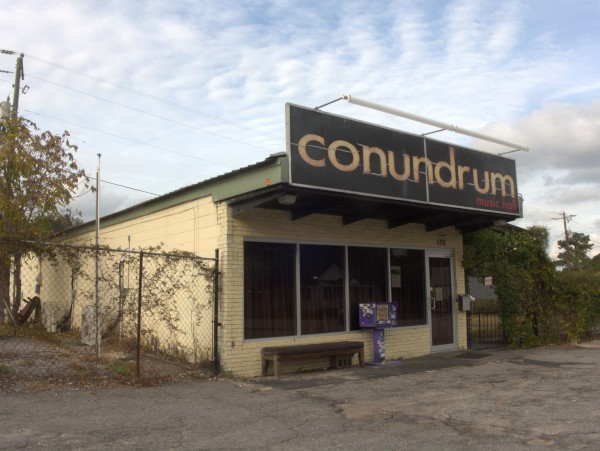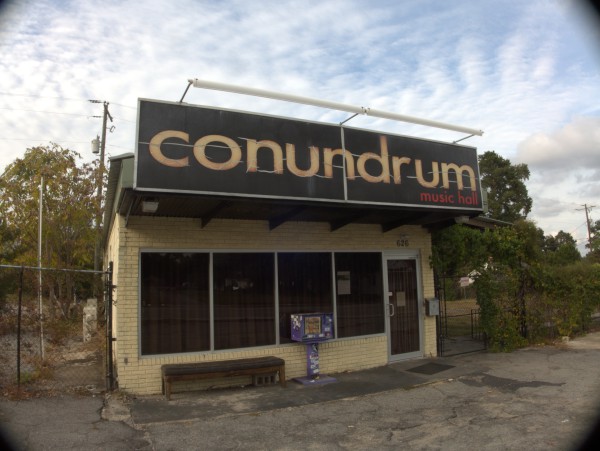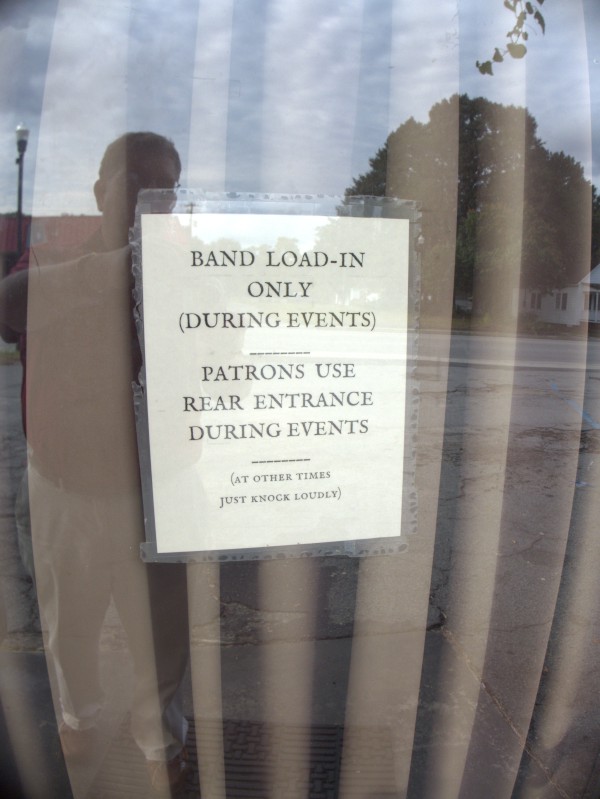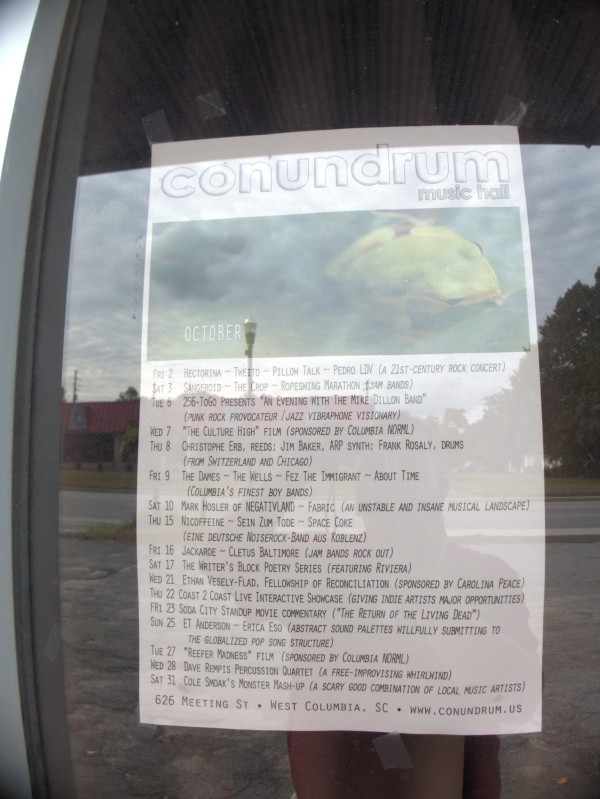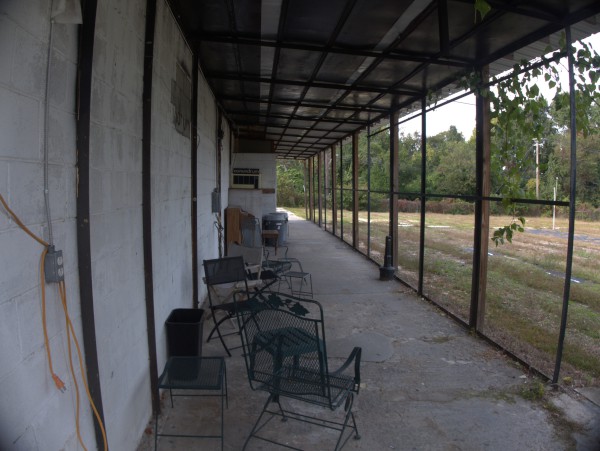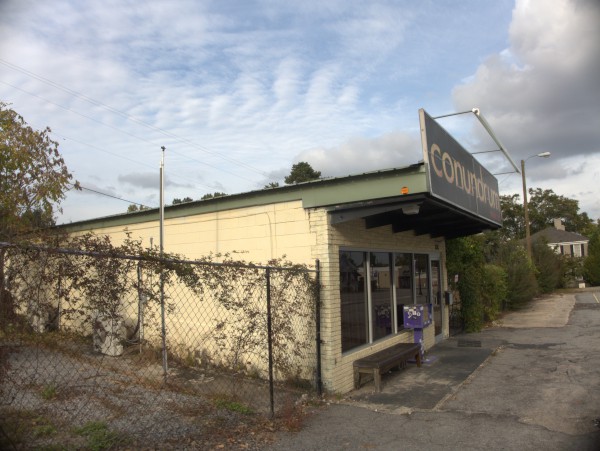 Conumdrum opened in the space formerly occupied by Bloomin' Idiots garden center, and based on the name, I reported it as a drumming studio when I did the closing for that business.
In reality, though I never got to check it out personally, it seems to have been a nice little eclectic music venue, and a five year run is not bad for a site neither in The Vista nor Five Points.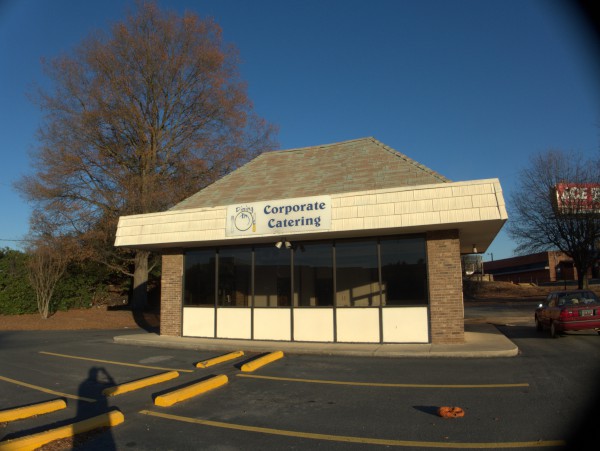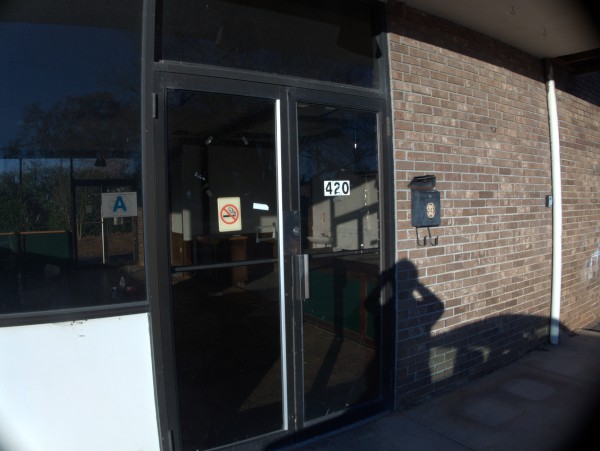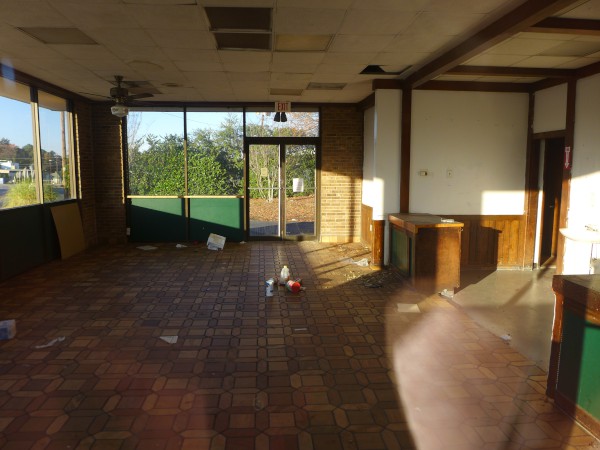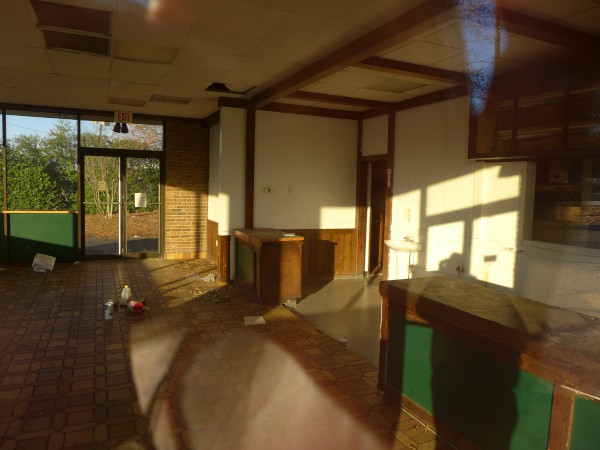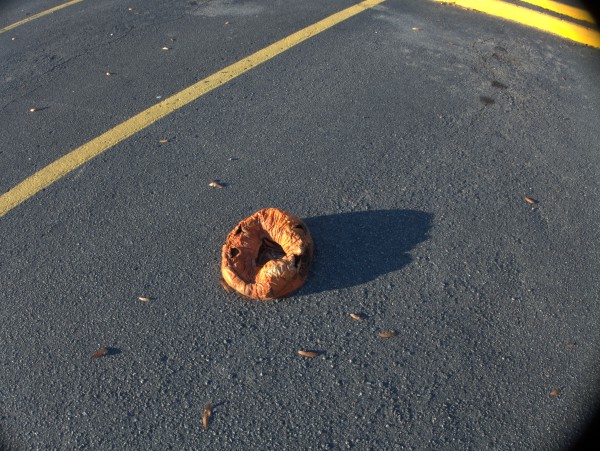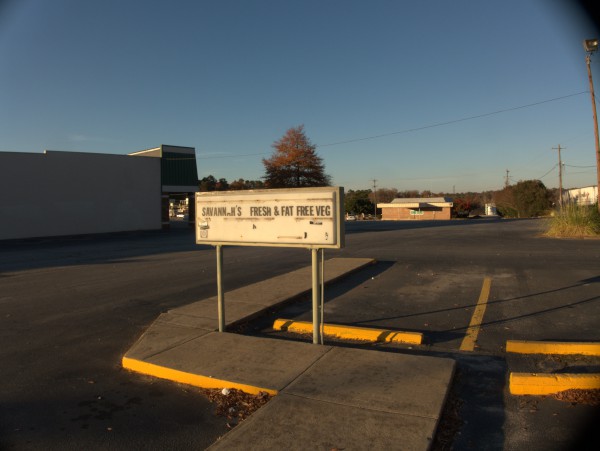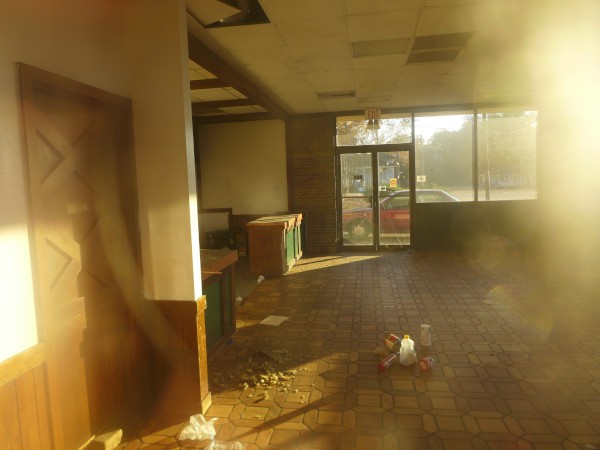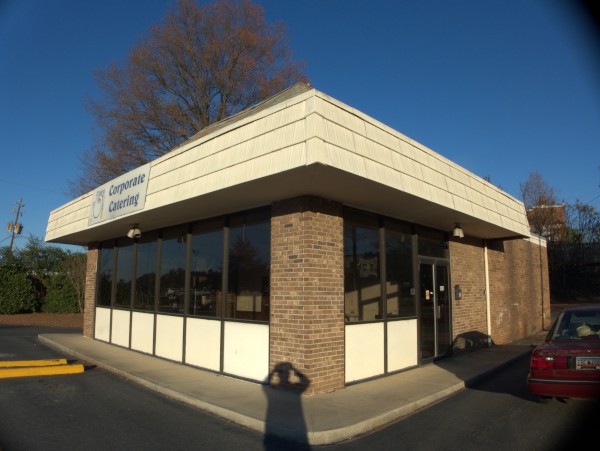 This small building in Capitol Shopping Center at the corner of Sunset Boulevard and Meeting Street in West Columbia ha
s been a number of things over the years.
Judging from the look of the place, it started as some sort of fast food chain outlet, but I am unable to recall which. Somet
ime after that, I believe I recall a Greek restaurant setting up there. Most recently it was Dish & Desing Catering u
ntil sadly the owner passed away and they had to close.
These pictures were taken not too long after Halloween, as you might infer from the deflated Jack O'Lantern somebody left in t
he parking lot.
Posted at 12:06 am in Uncategorized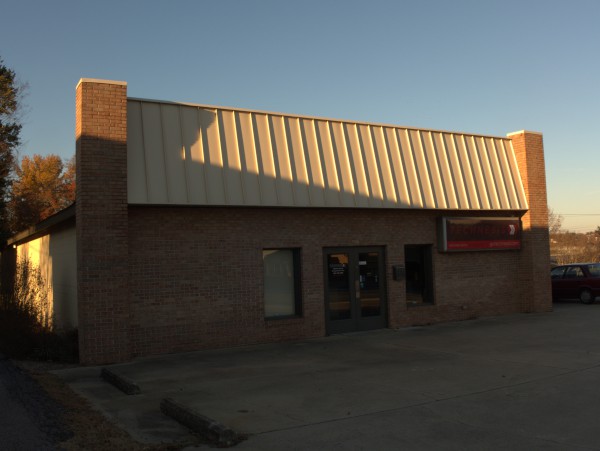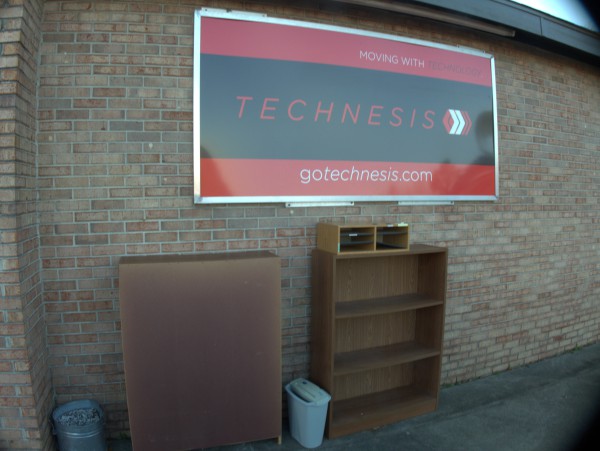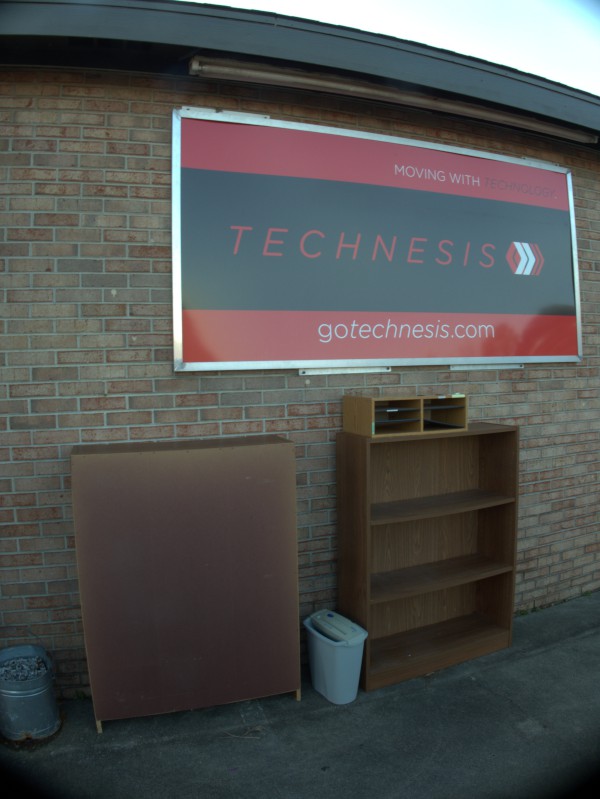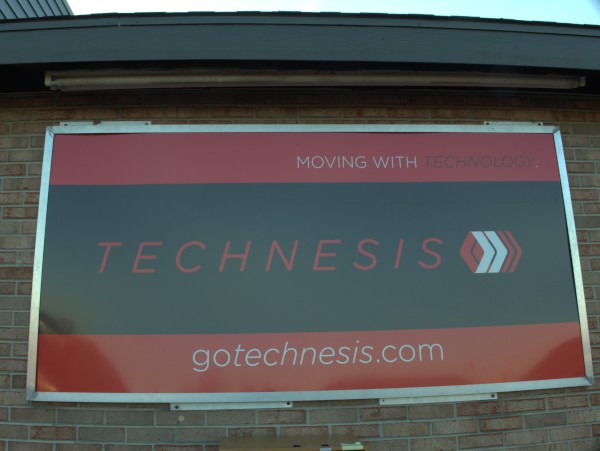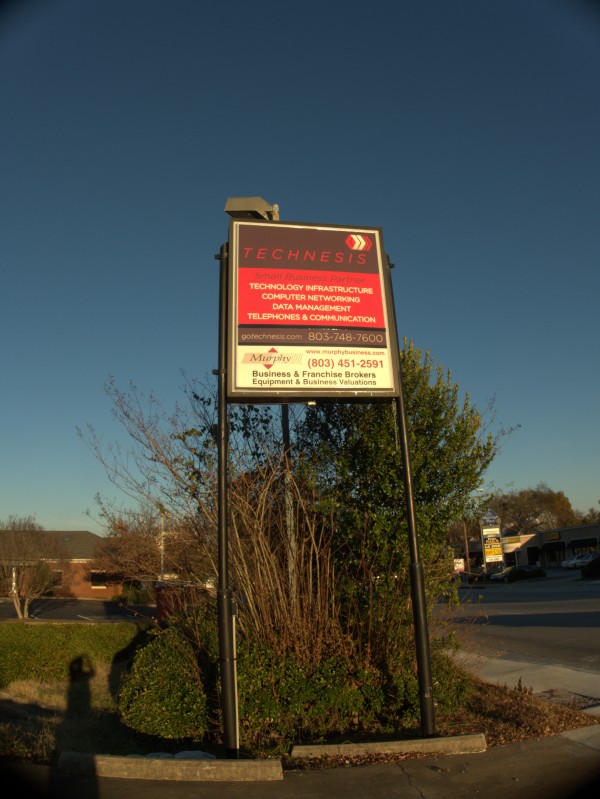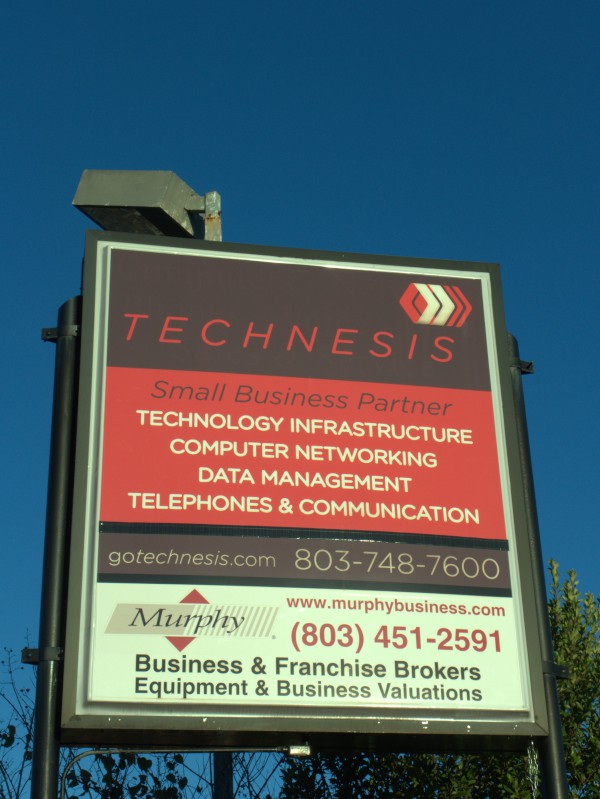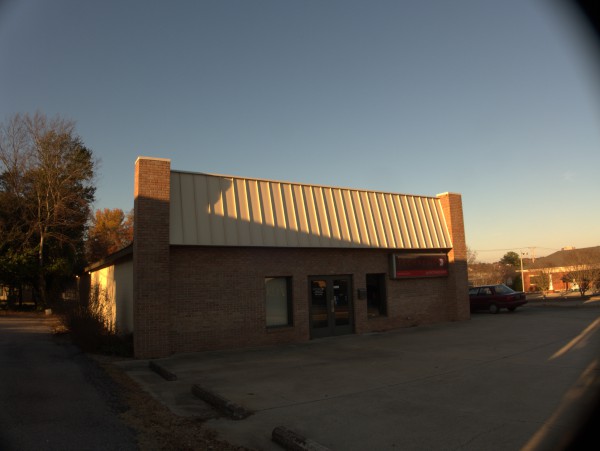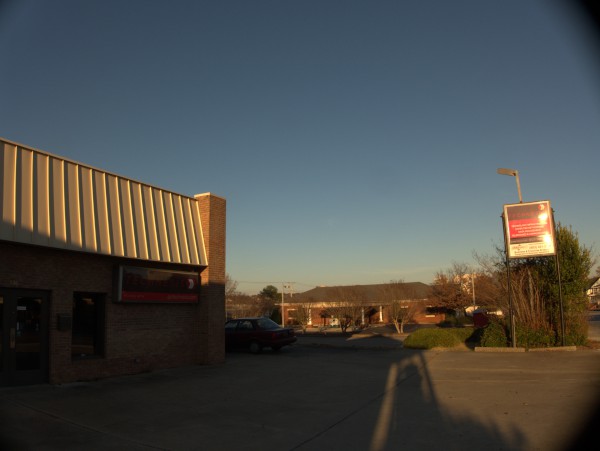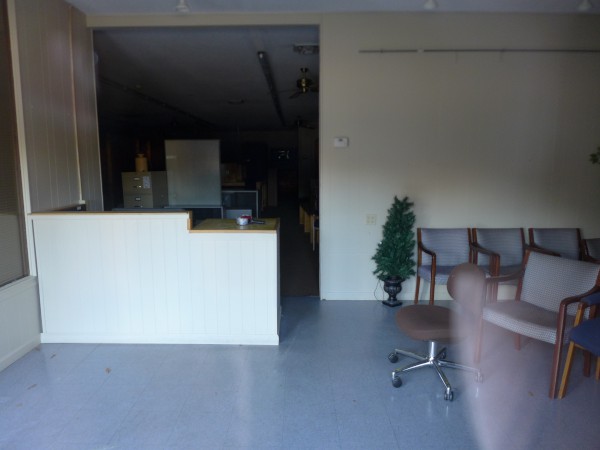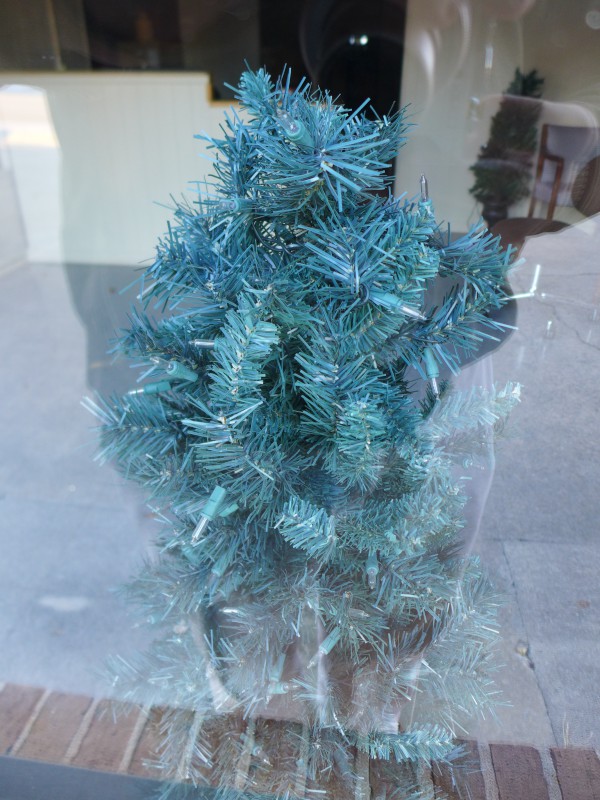 I was unaware of Technesis on Meeting Street, but commenter Frank notes:

Technesis at 536 Meeting St in West Columbia has closed.
This was the followup operation to Microprice around 2010.
The owner sold the customers to another IT company out of Charlotte and closed the doors.
It is nice that the customers were taken care of in the closing.
(Hat tip to commenter Frank)
Posted at 12:00 am in Uncategorized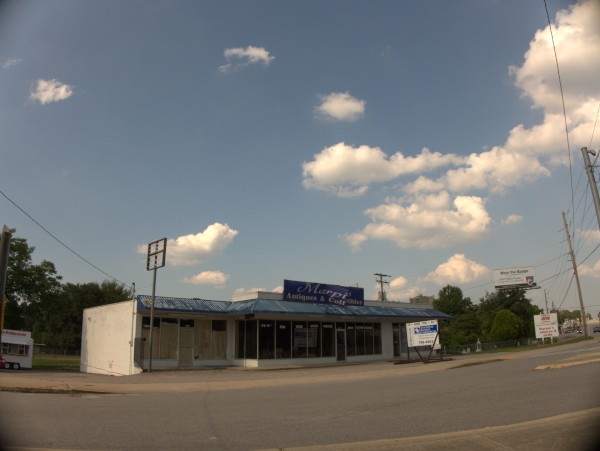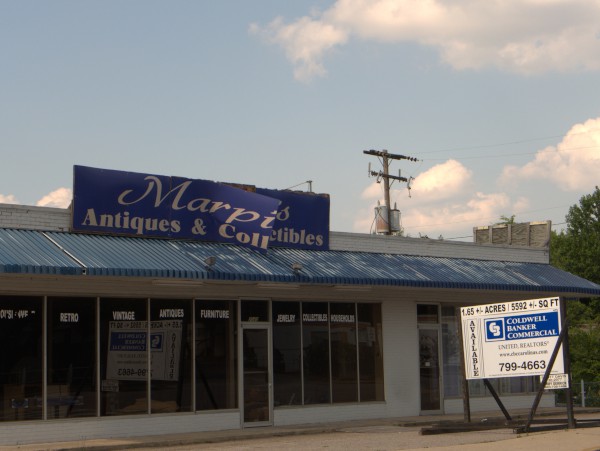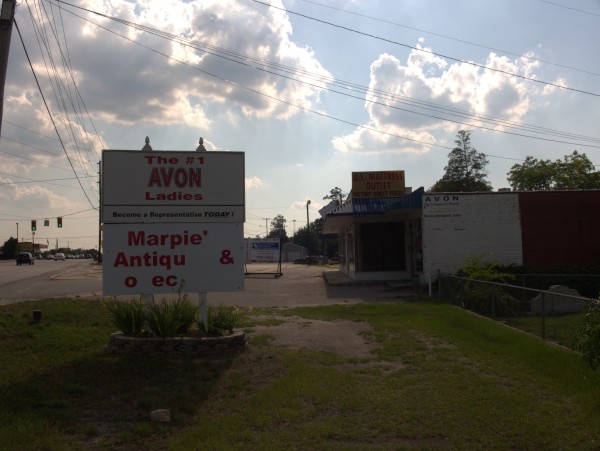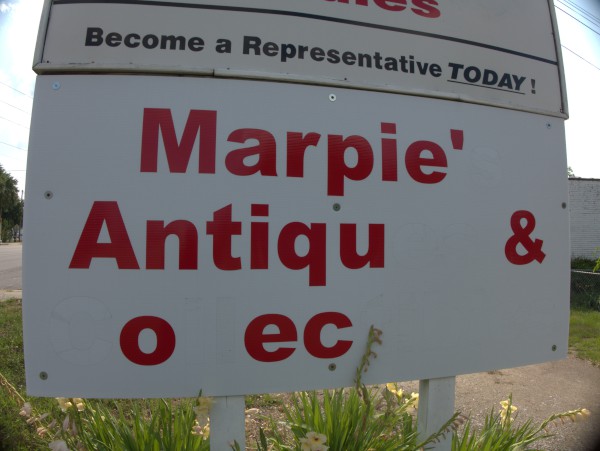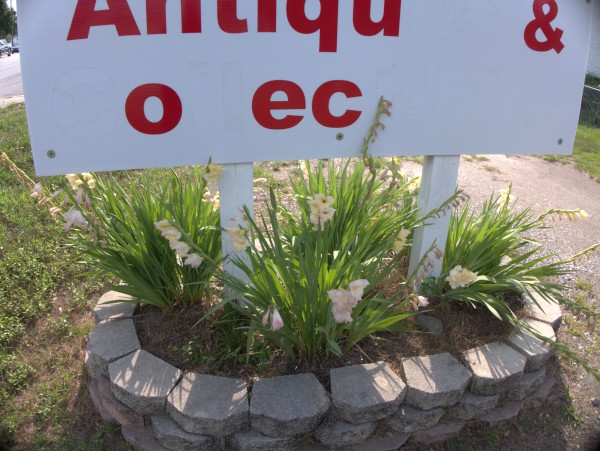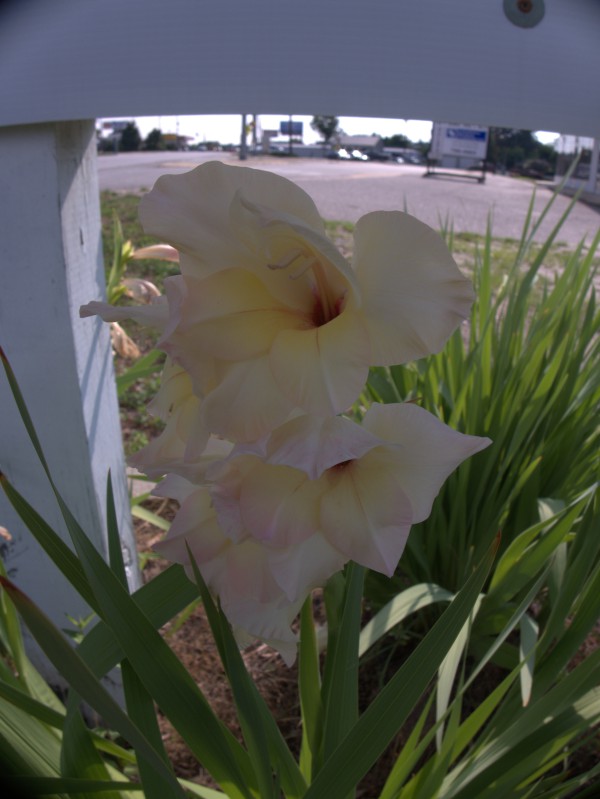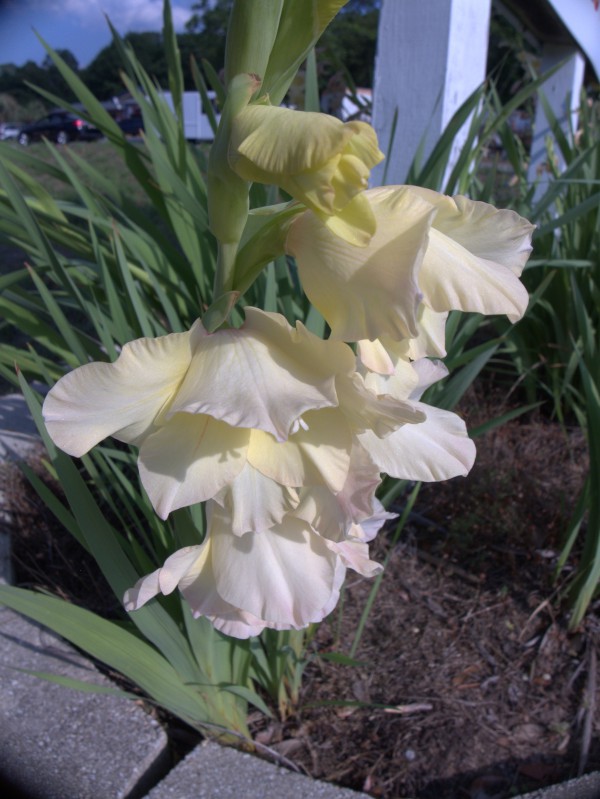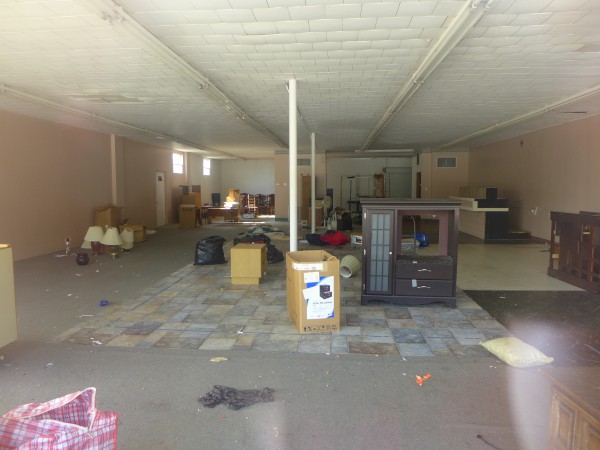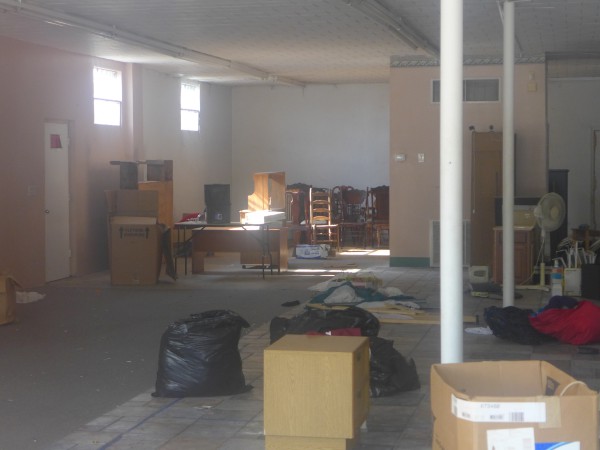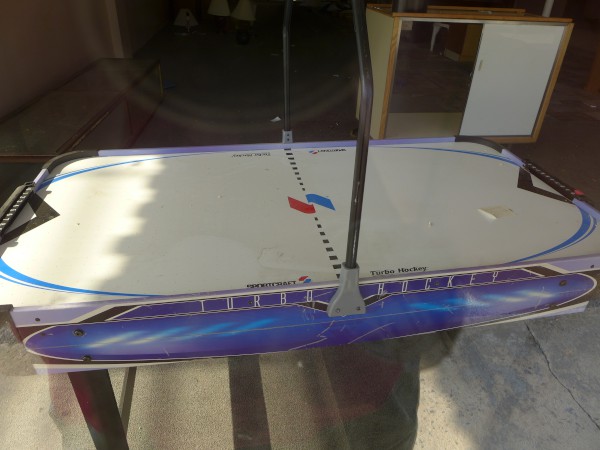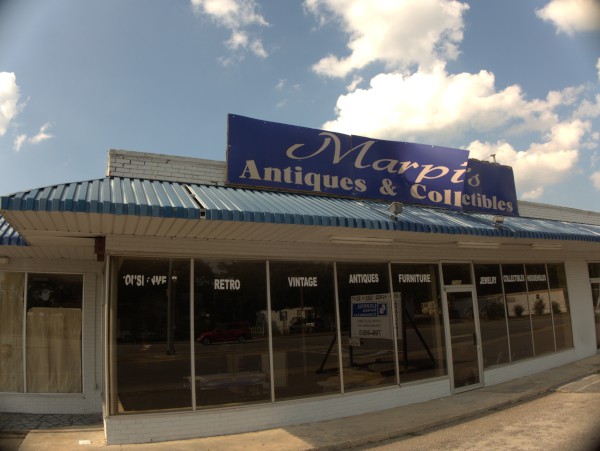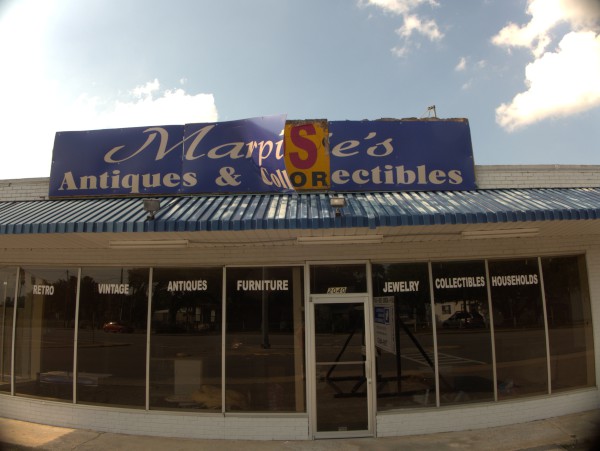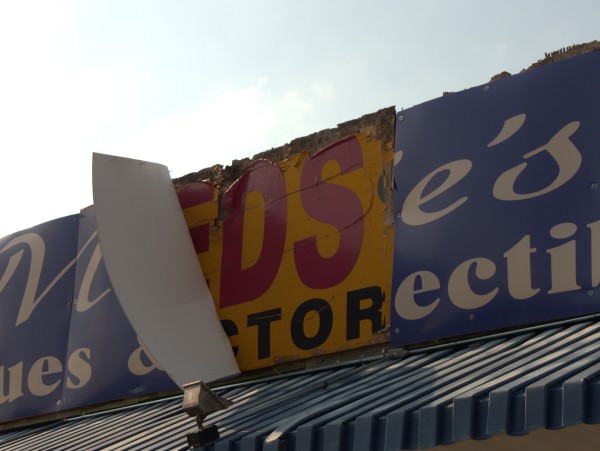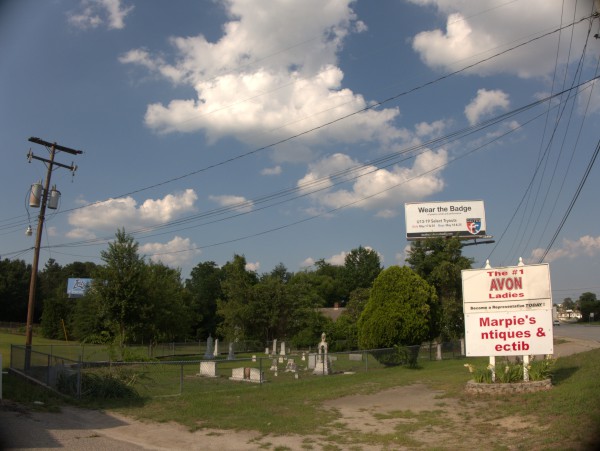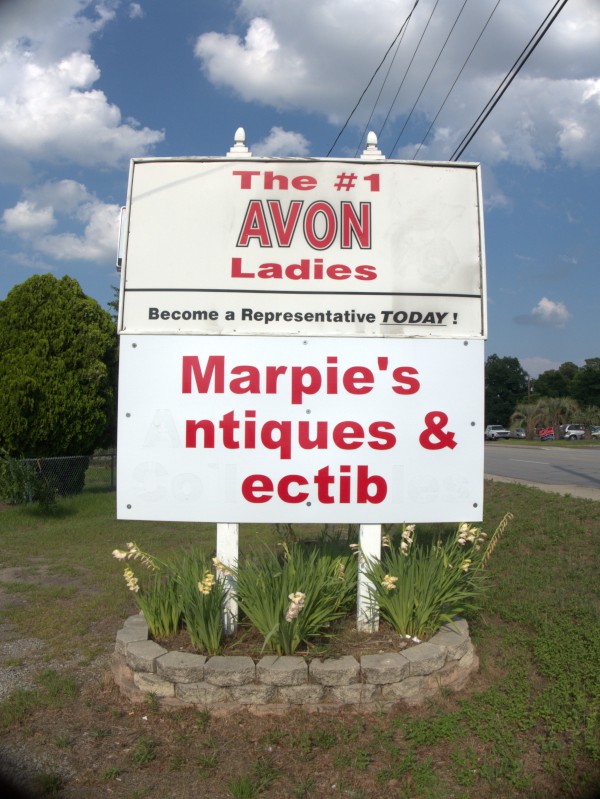 Commenter James reports the closing of Marpie's Antiques & Collectibles on Augusta Road.
This is an interesting location in a building which is shared with Avon and has nice little family plot outside. The peeling marquee sign reveals part of the name of a previous business underneath, but I am unable to make it out. It appears to be
EDS
ector

UPDATE 24 June 2014 -- Here's some pictures of the previous location at 910 Meeting Street: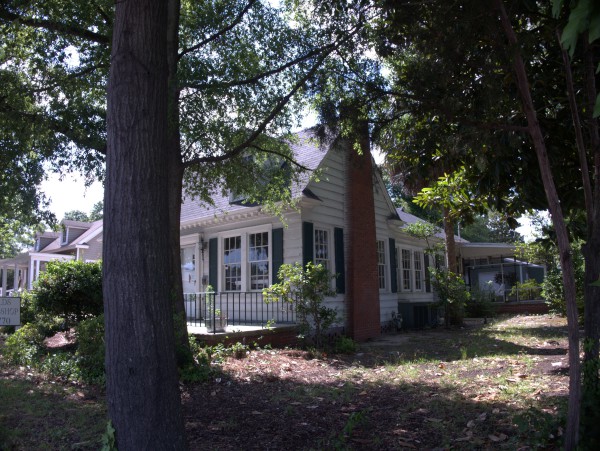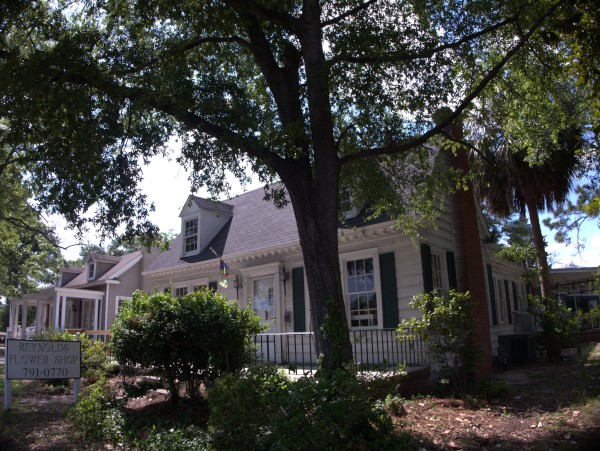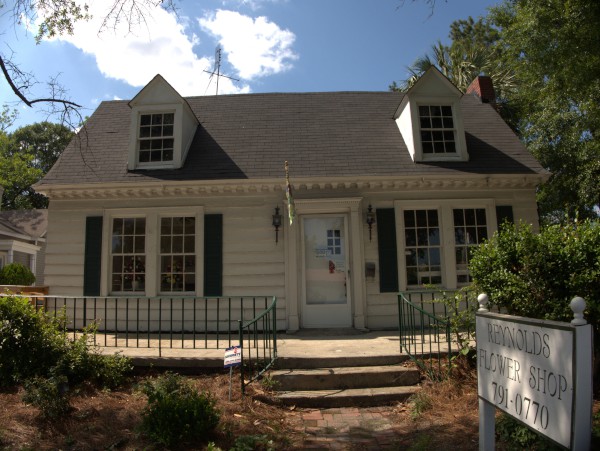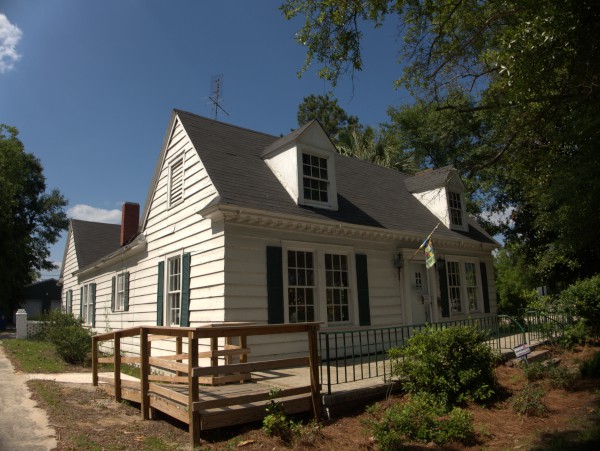 Posted at 1:41 am in Uncategorized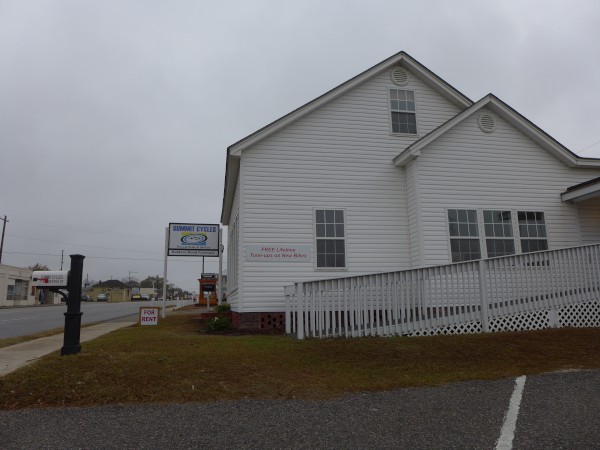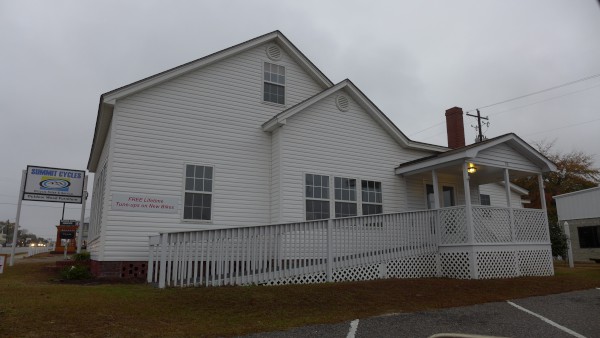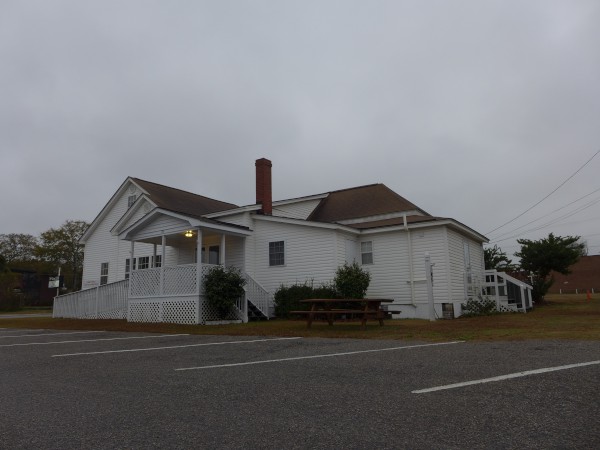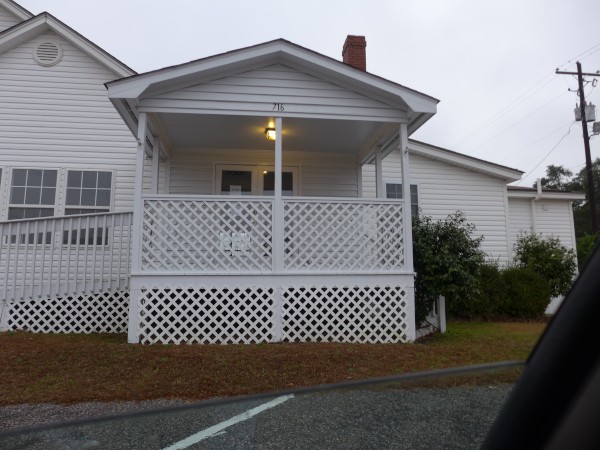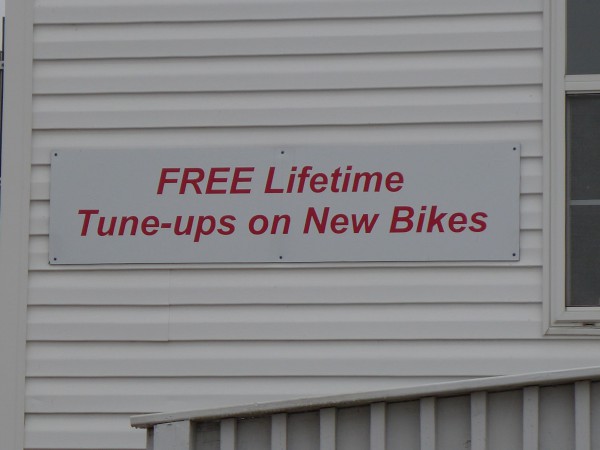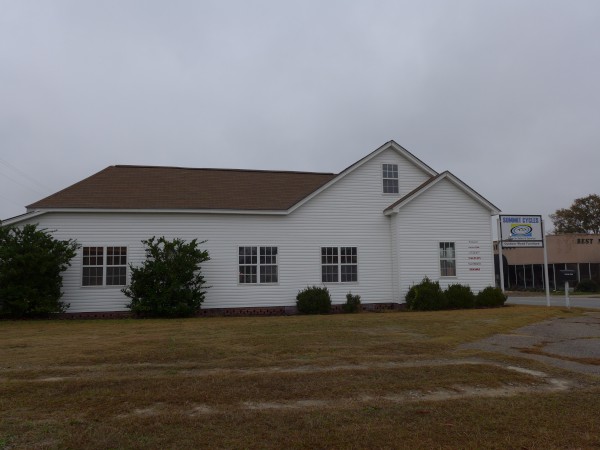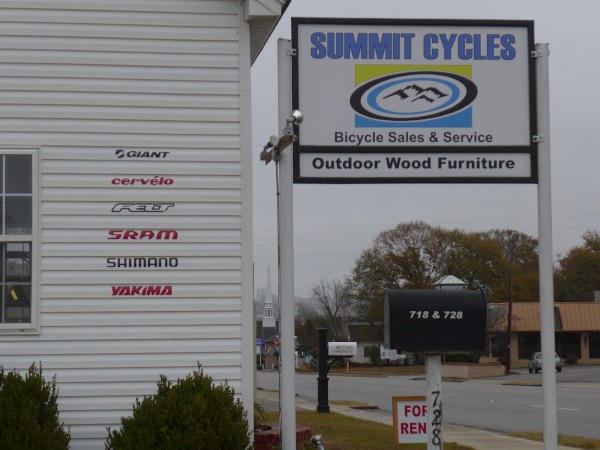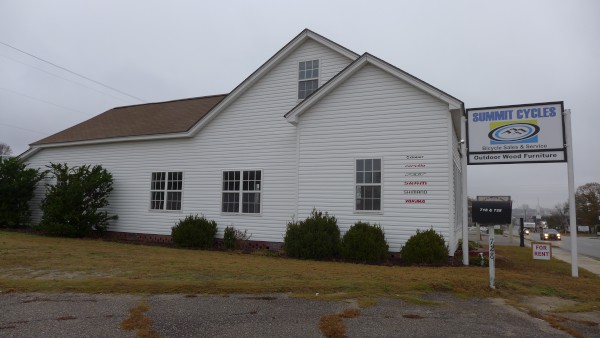 Bicycle shop Summit Cycles was in this nice old house near the top of the hill on Meeting Street, just down from WECO. There's not much more I can say about it, other than if you got your bike there, I'll bet you could coast all the way to the State Museum, lights permitting..
(Hat tip to commenter jonathan)
Posted at 1:32 am in Uncategorized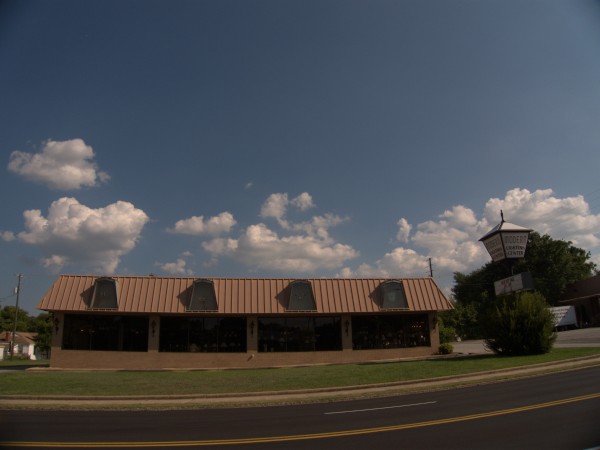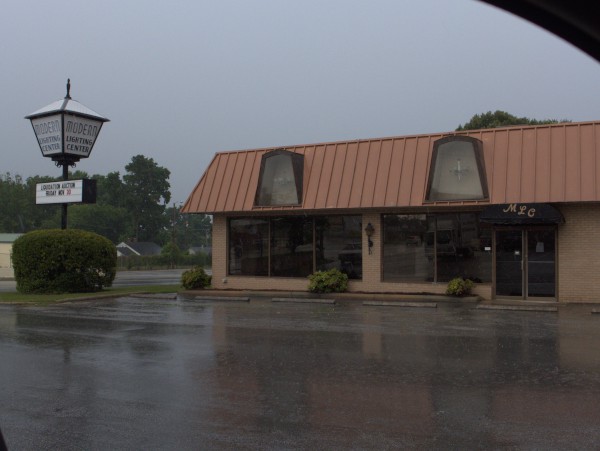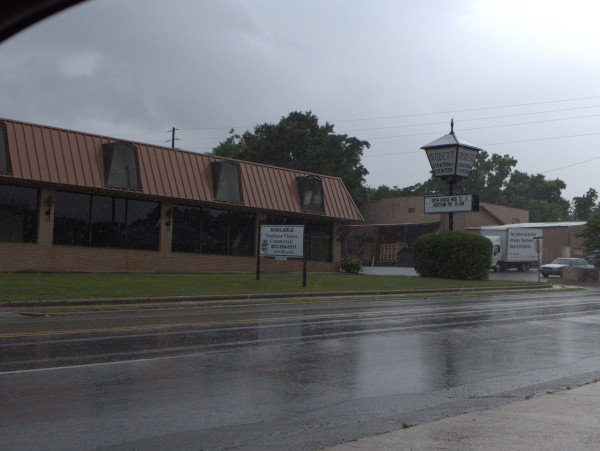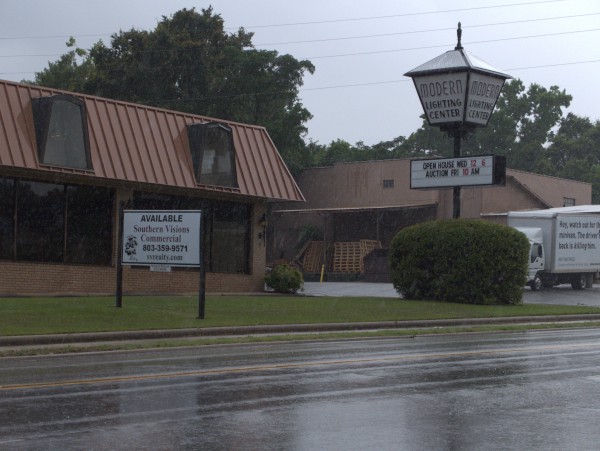 It was pouring down rain today when I noticed that Modern Lighting Center on Meeting Street was closed. I have always liked the big carraige light they had by the street (the link shows a nice picture of it). According to their sign, lights out was on 30 November of 2012.
UPDATE 3 December 2014 -- This place is now Columbia Flag & Sign Company, though vestiges of Modern Lighting remain: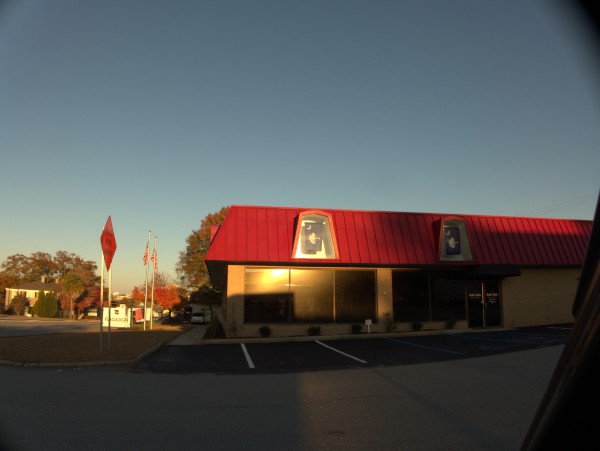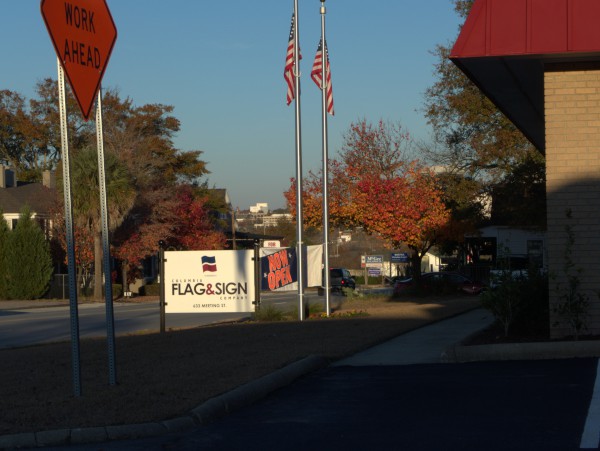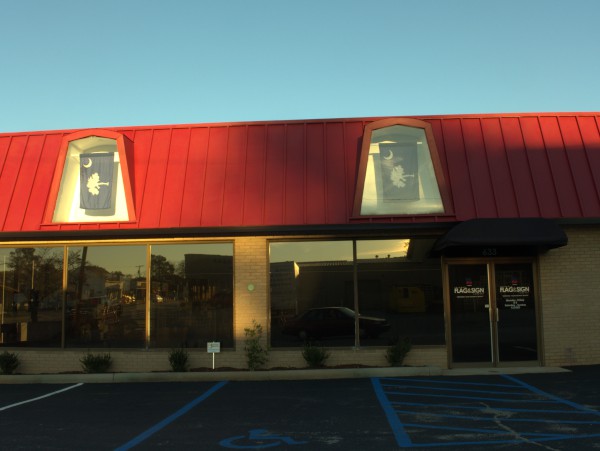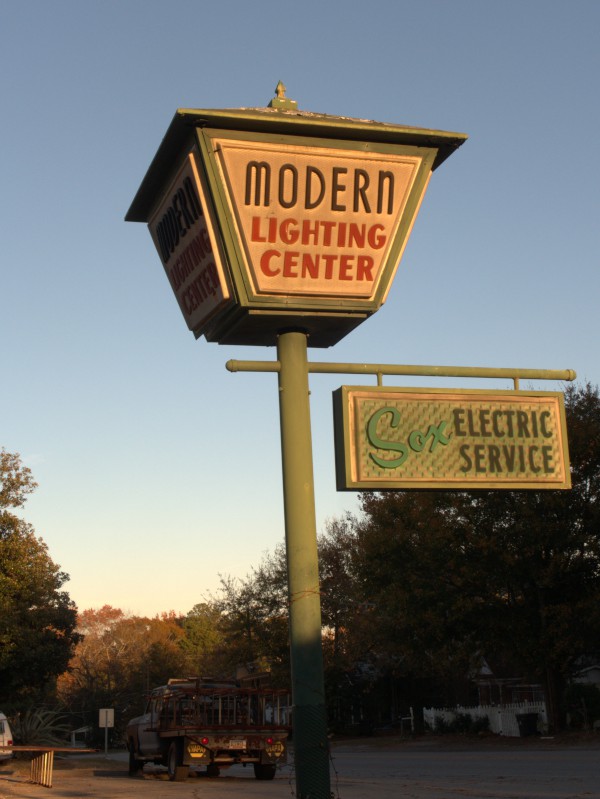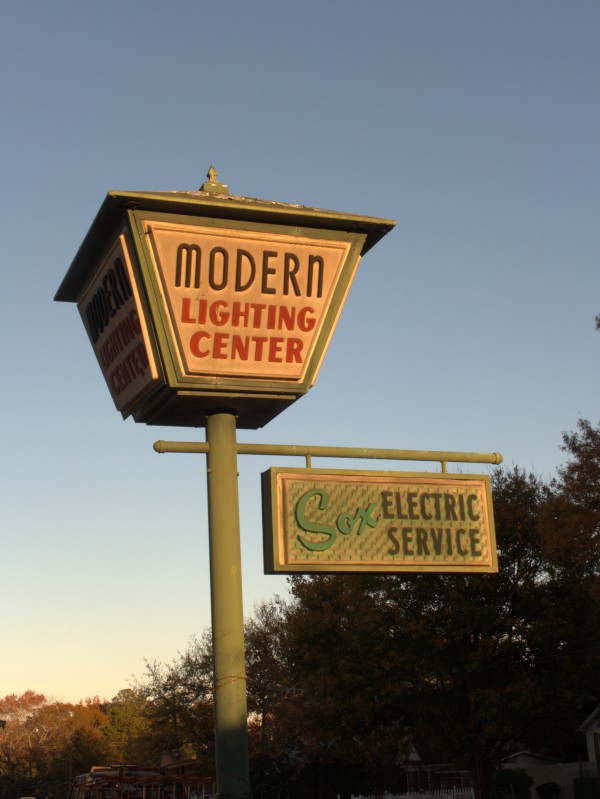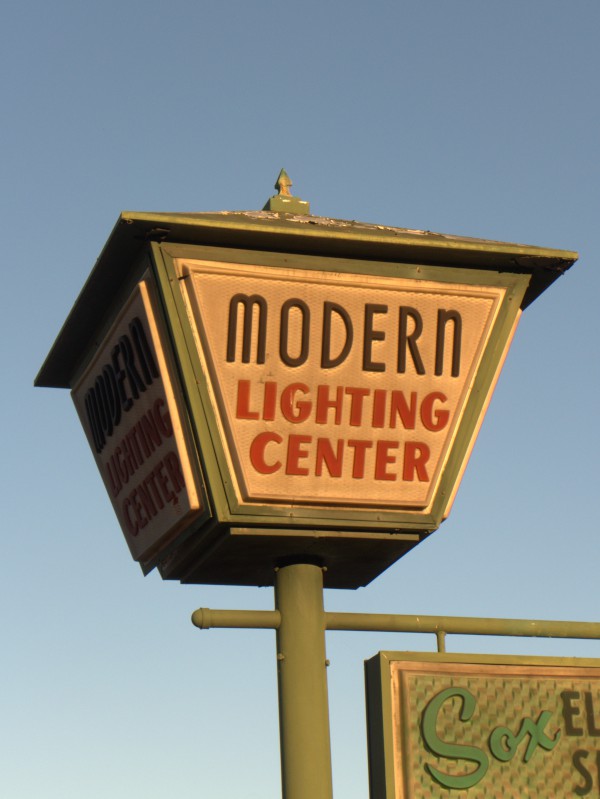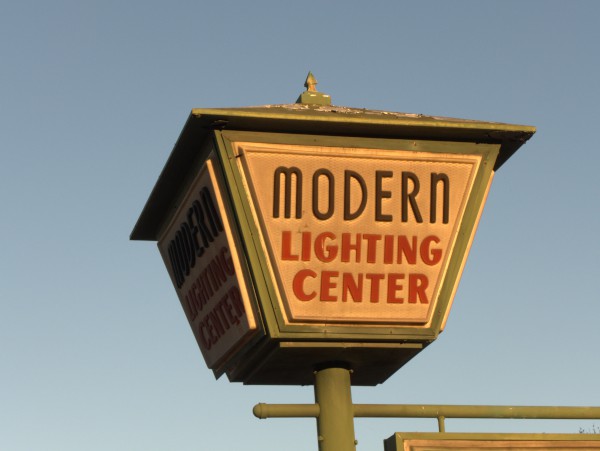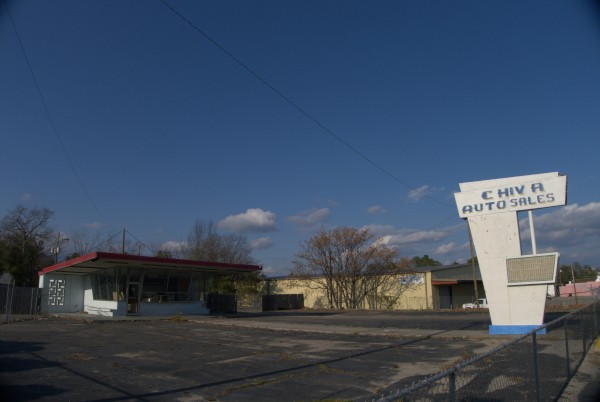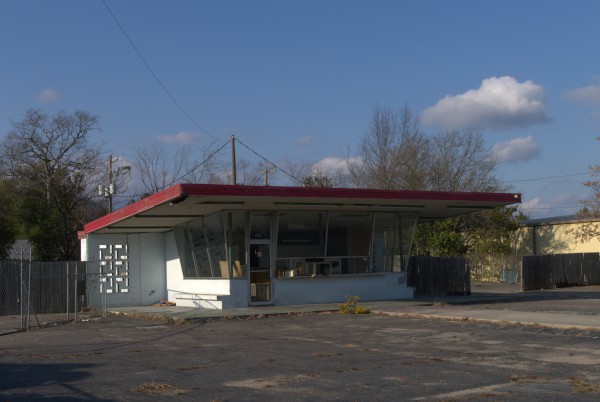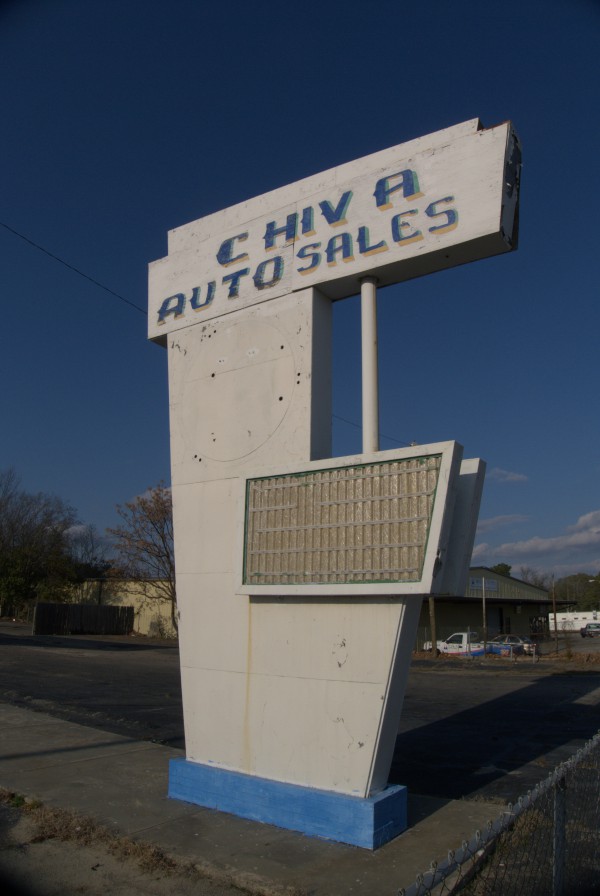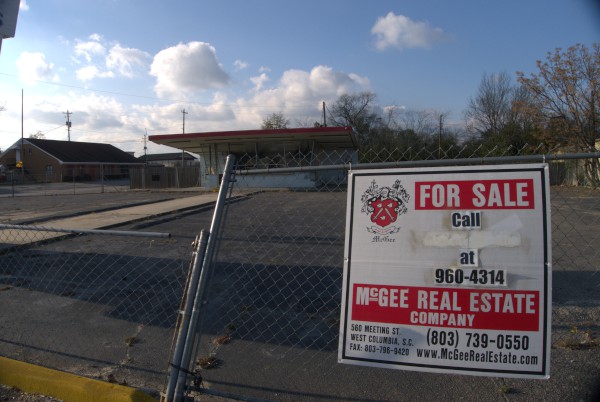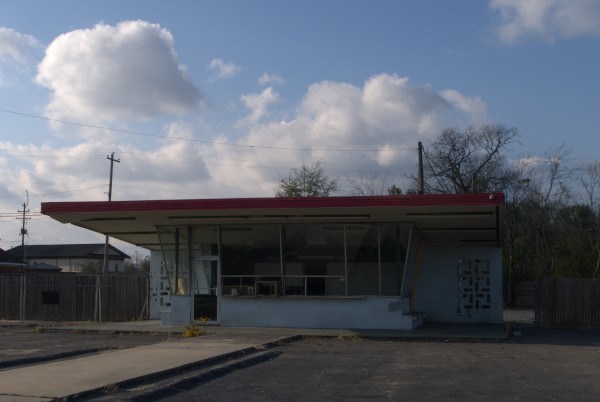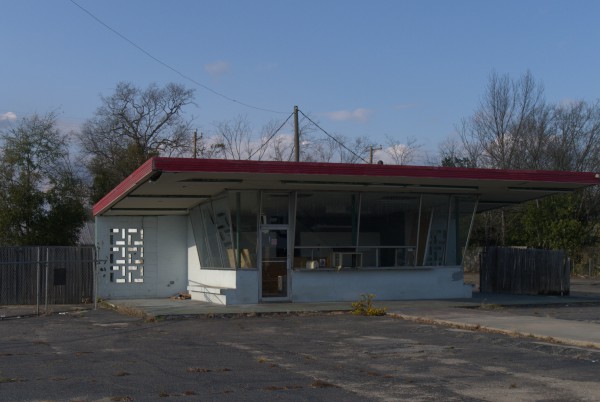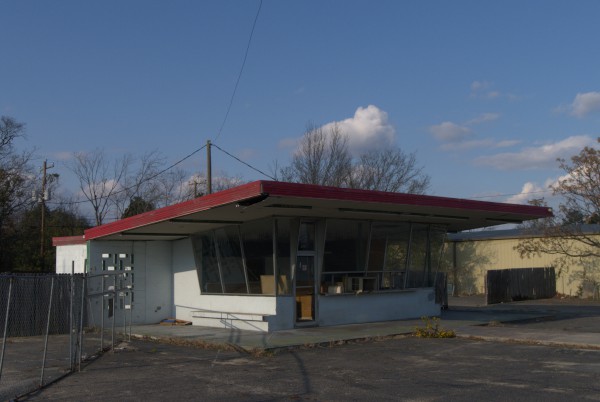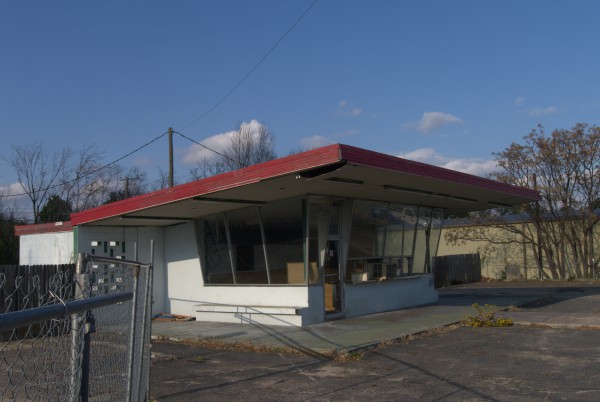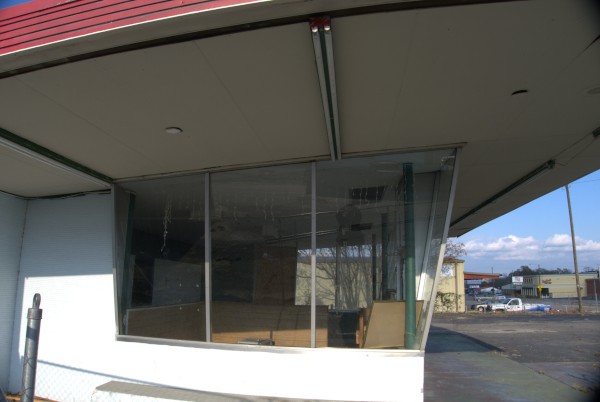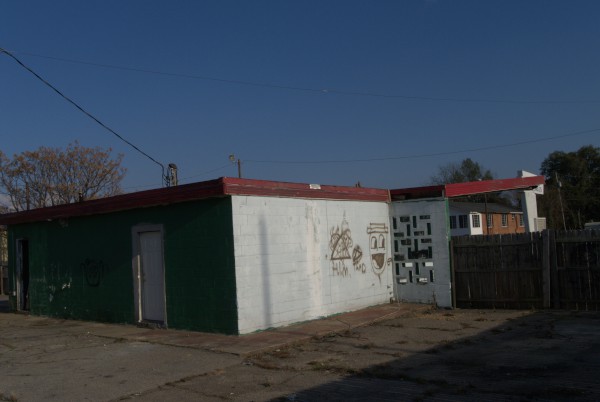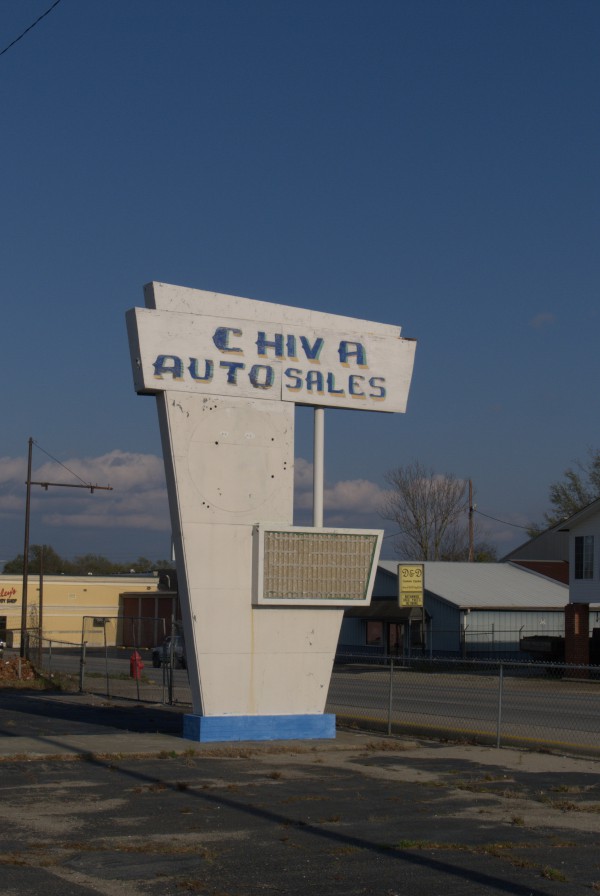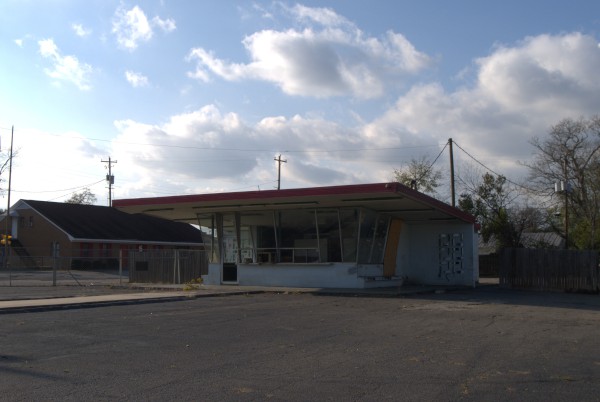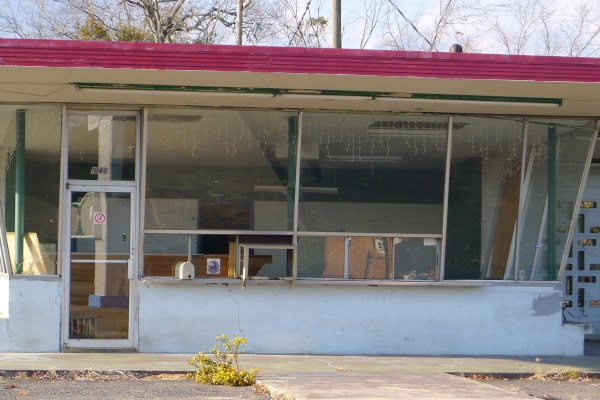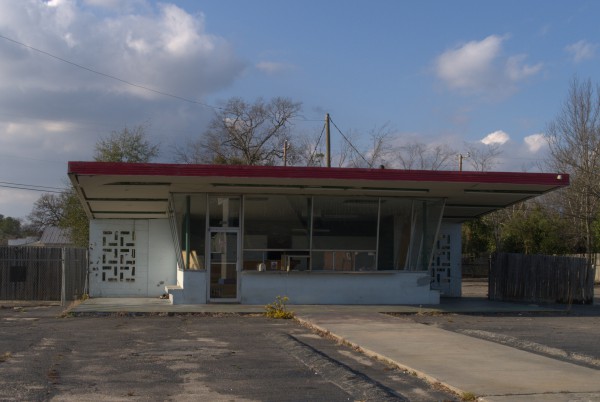 I already did a closing on this building on Meeting Street in West Columbia near Triangle City for when it was Bell's Hamburger Drive-In, but I noticed a while ago that the follow on operation (which was not the immediate follow-on!) Chiva Auto Sales is now gone as well.
That gave me a chance to get some more shots of this place, without all the cars parked outside, and the guy wondering what the heck I was doing sitting inside. However, the place is tightly fenced off now, so I still can't get any close shots through the building windows. It will be a shame if the next owners tear down the building and marquee which absolutely scream of a certain era, but I can't imagine it being suited to much other than used-car office these days..
UPDATE 3 December 2014 -- This building has now been razed. See the pictures at the Bell's Hamburger Drive-In closing.
Posted at 1:00 am in Uncategorized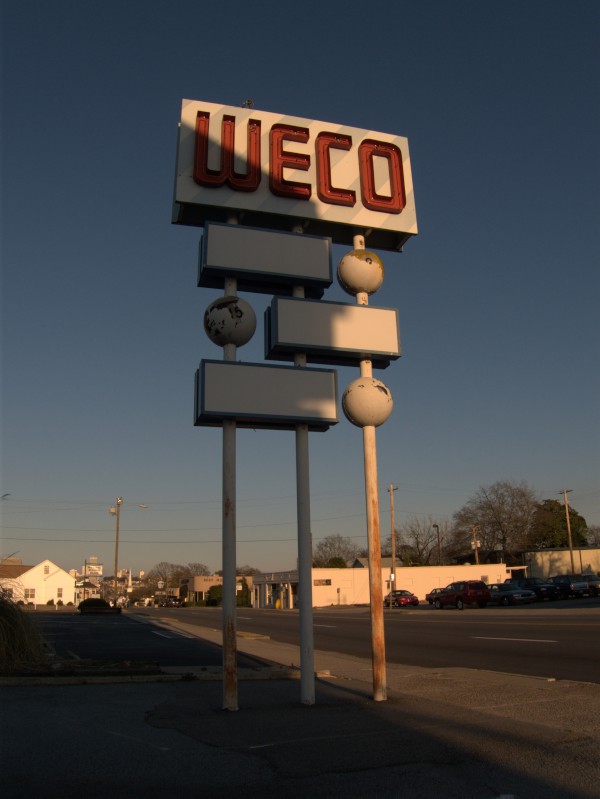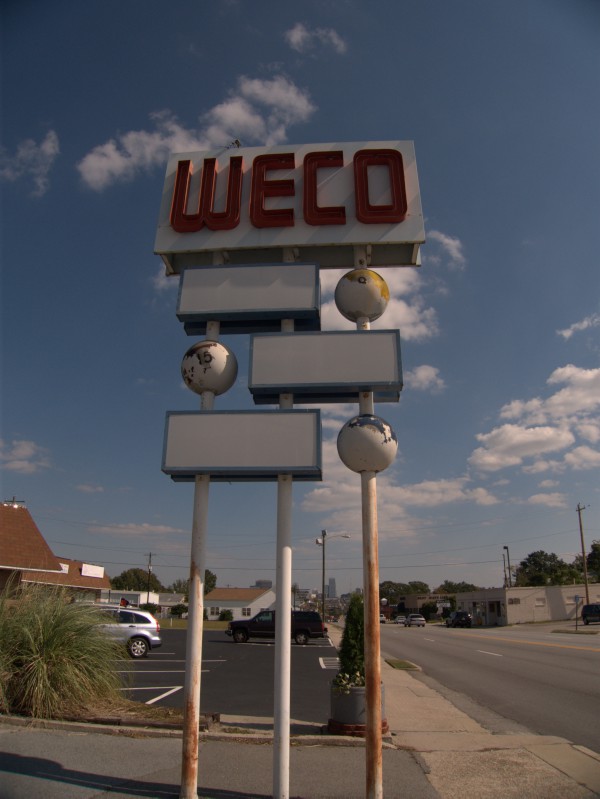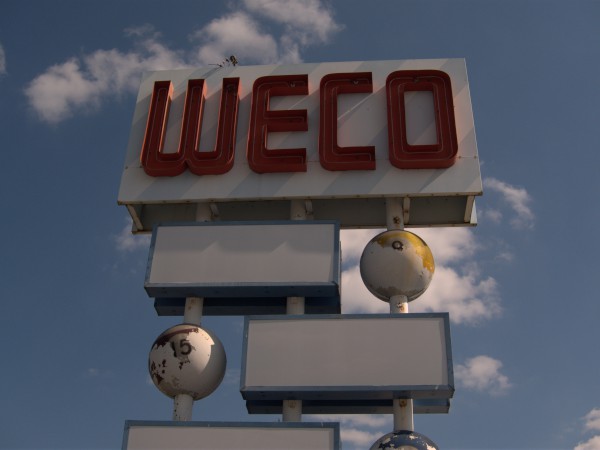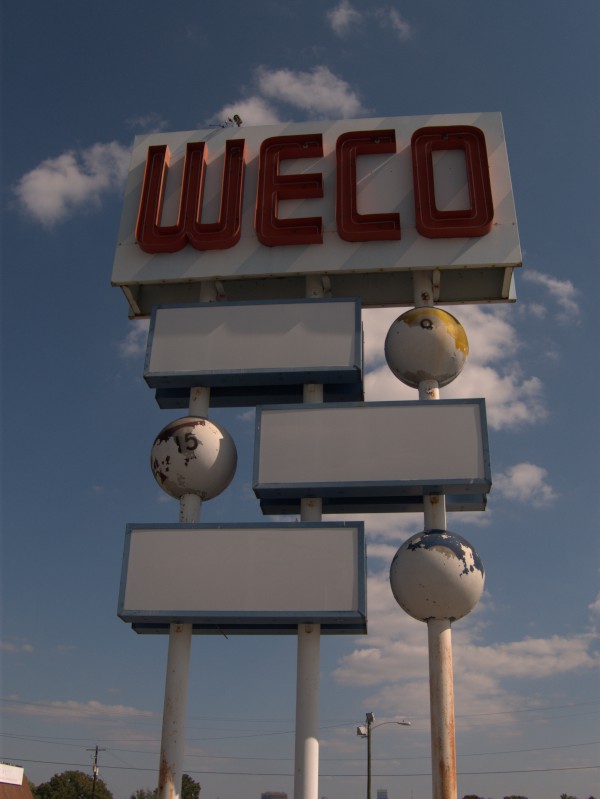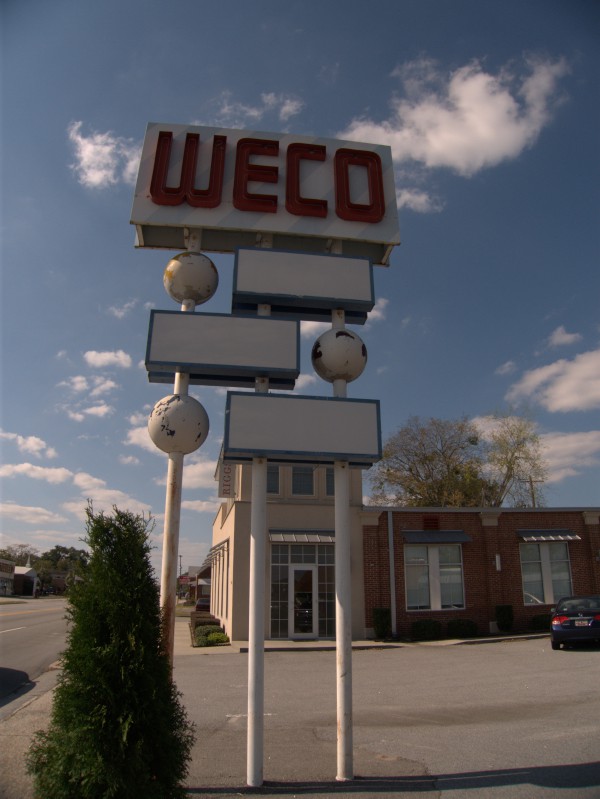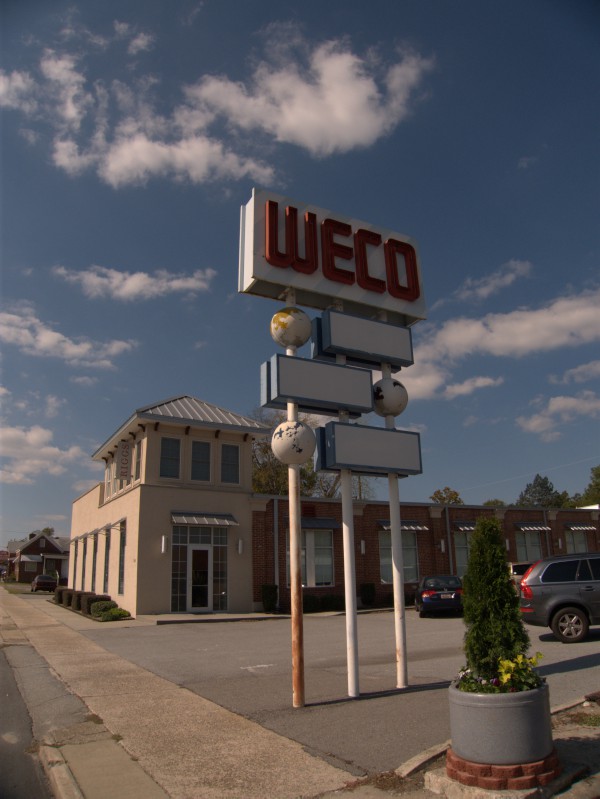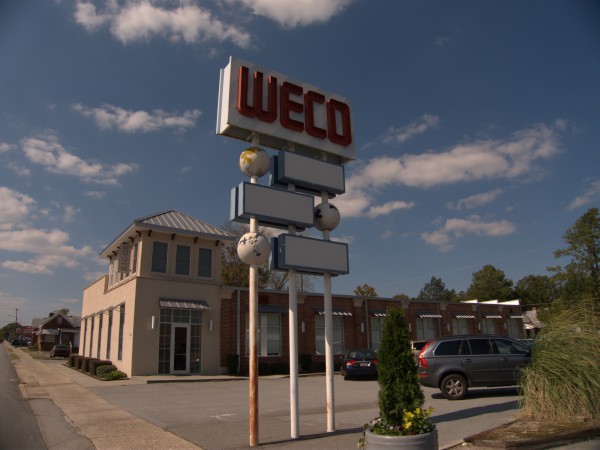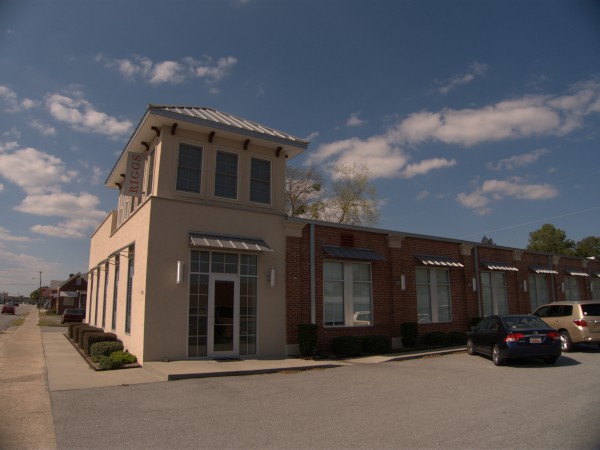 I really like the sign here at the former WECO Billiards. It has a similar aesthetic to Varsity Billiards and Red Wing Rollerway.
This site for the current owners of the building (note the clever URL) says it was built originally as a grocery. It was still operating as a billiard hall in the February 1997 phonebook, but by the time of the next one I have here at home (February 2007), the listing was gone. Since then it appears to have been a thrift store, and now houses a number of operations as detailed at the previous link.