Archive for the 'taxes' tag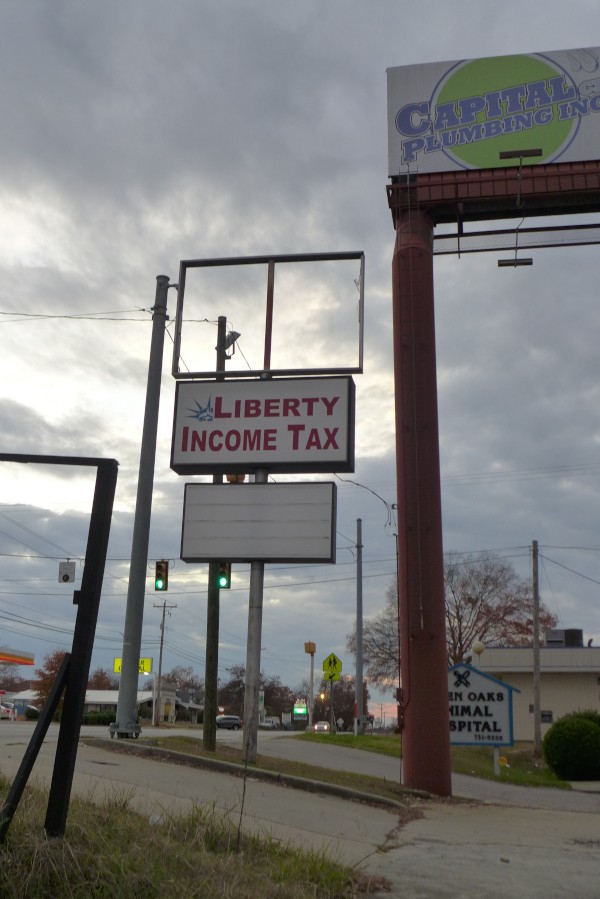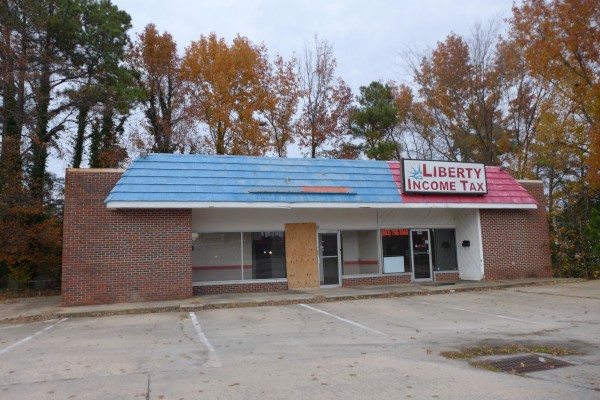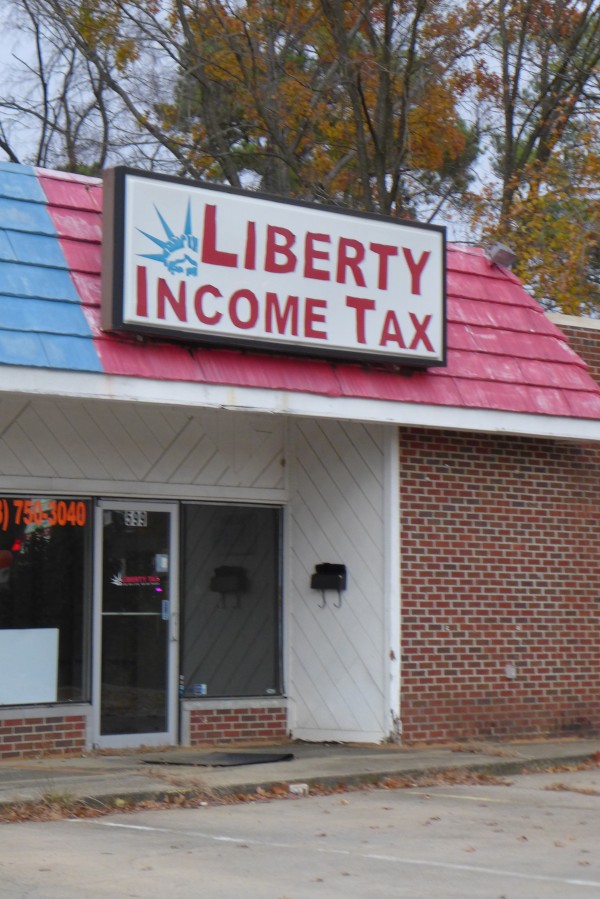 You can see why this office might want to move: being co-located with a departed convenience store of some kind is not ideal. Looking up the phone number, it appears they are now at 2700 Broad River Road, which is the plaza across the street from Rush's.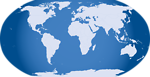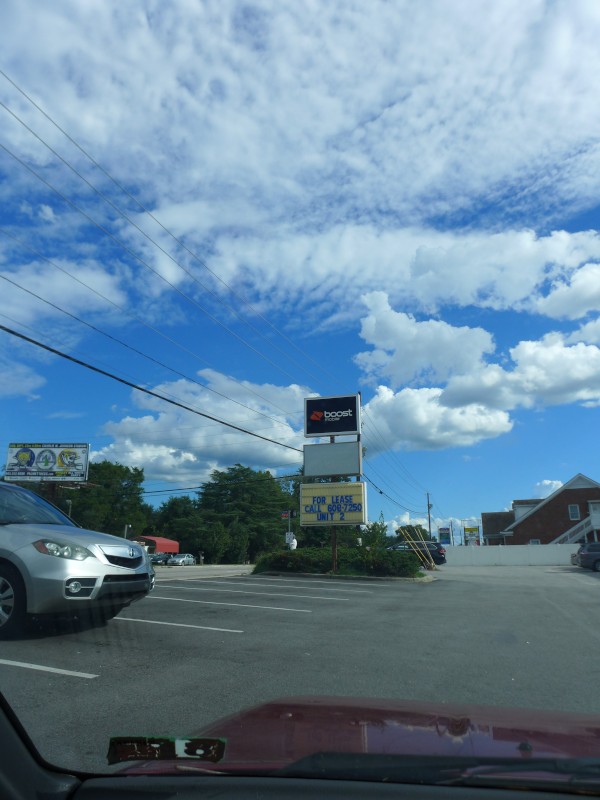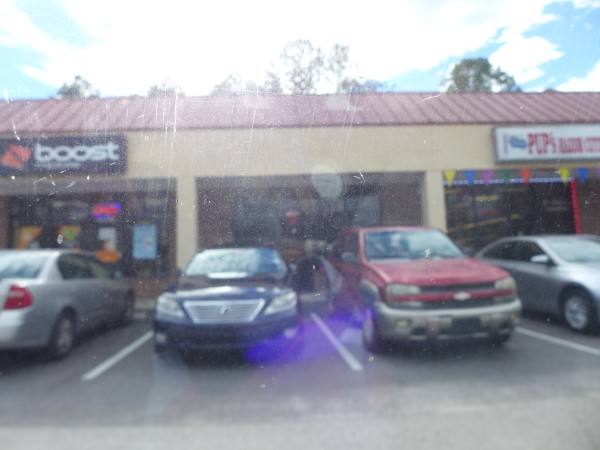 I used H & R Block when I was living in Aiken, and finally gave up on doing my own taxes (which is a sad commentary on something). They seemed pretty good, and the process wasn't too painful as long as I had my ducks in a row. I never used this office, but I expect it was about the same.
The pictures are awful, both shot against the sun, and through the windows. Sorry about that!
(Hat tip to commenter Sidney)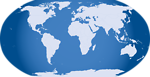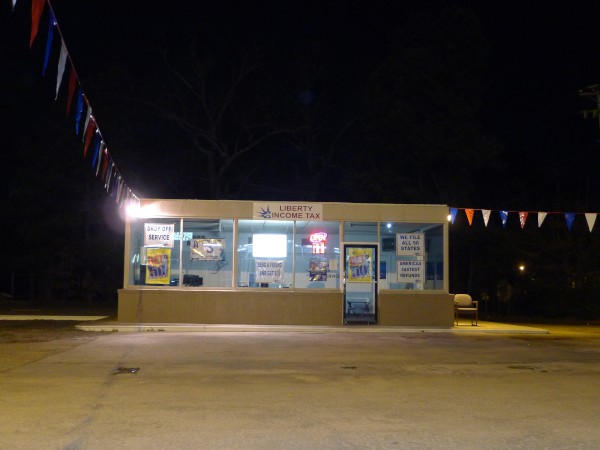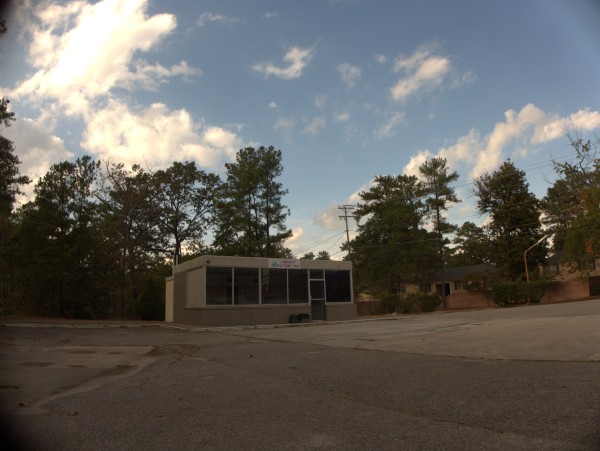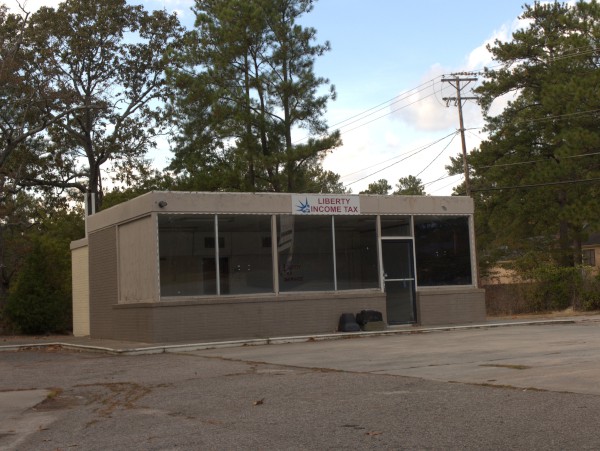 I could be wrong, and perhaps this place will re-open as tax season rolls around, but right now, it looks pretty defunct, with the furnishings completely stripped, a real-estate key caddy on the front door and abandoned televisions piled on the front stoop. The only ambiguity is that the marquee has not been taken down..
UPDATE 11 October 2018 -- This place is now a hand car wash: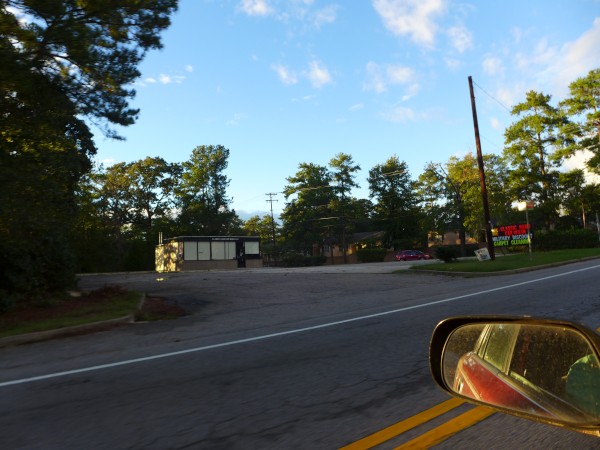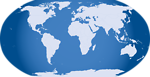 Posted at 11:52 pm in Uncategorized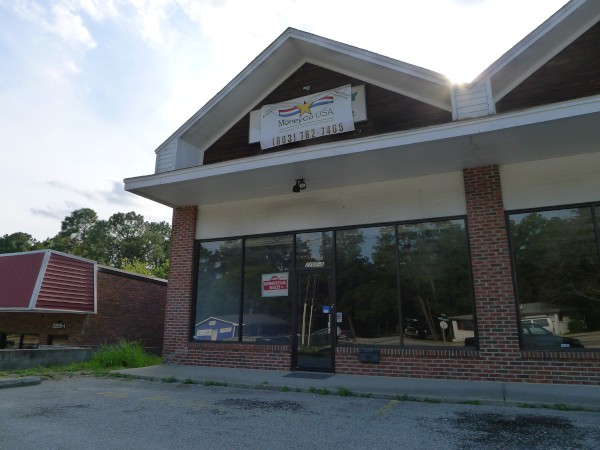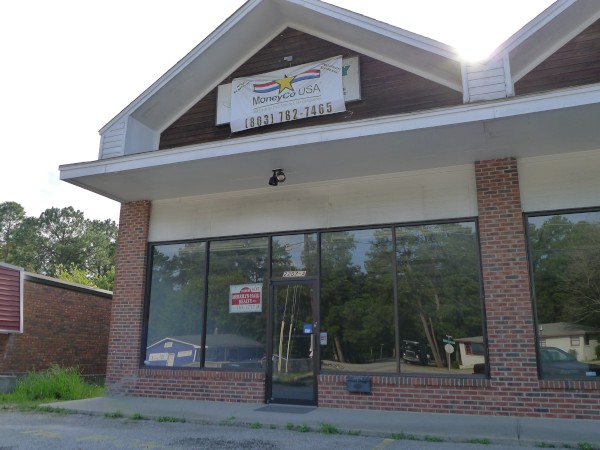 This little four unit storefront on Decker just on the South side of Faraway has seen a good bit of turnover recently.
I'm sure there were other businesses here in Suite A, but all I see in google right now are an undertaker, and two names for the same income tax service. MO Money is in this year's (February 2012) phonebook, so both the name change and the departure seem to have taken place this year.
Posted at 12:51 am in Uncategorized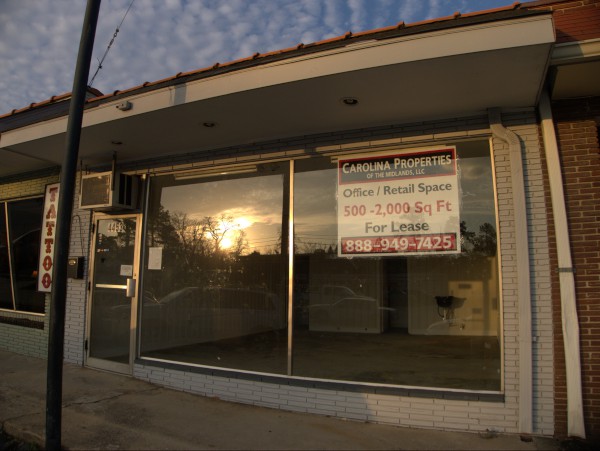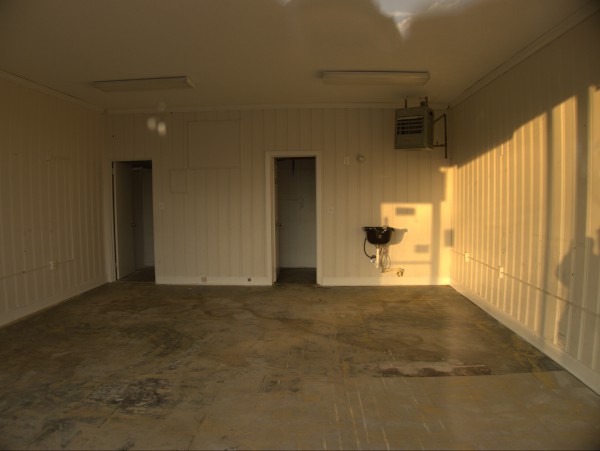 Here's another storefront on that odd little strip of Devine Street which also housed Brassworks, Le Petit Chateau, and a number of other businesses from days gone by.
As you can see from the hairdresser's sink at the back of the space, Dianna's was the last operation in here. These pictures were taken on 16 December 2011, so they were already gone by then, but they are listed in the February 2012 phonebook, so I'm guessing they did not close too long before that.
The operation before Dianna's was Liberty Tax Service, which, I believe, did not close, but simply moved down the street a bit.
Posted at 2:28 am in Uncategorized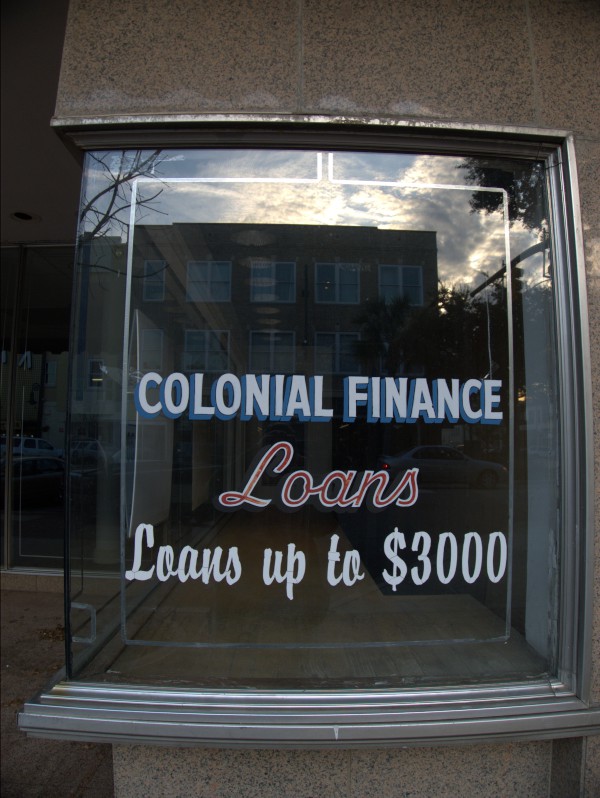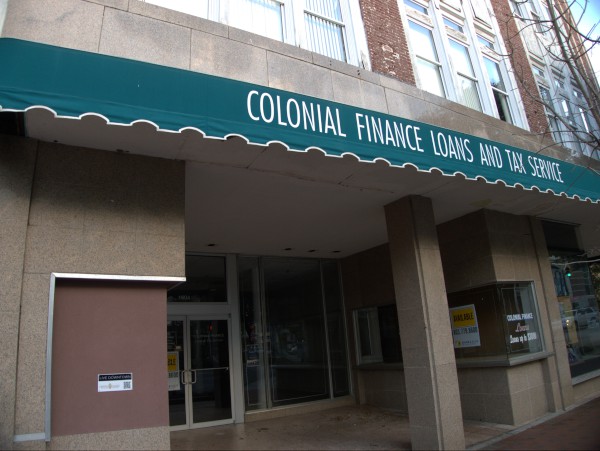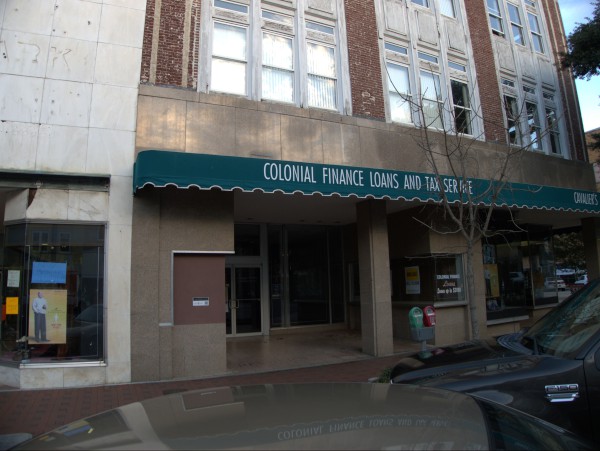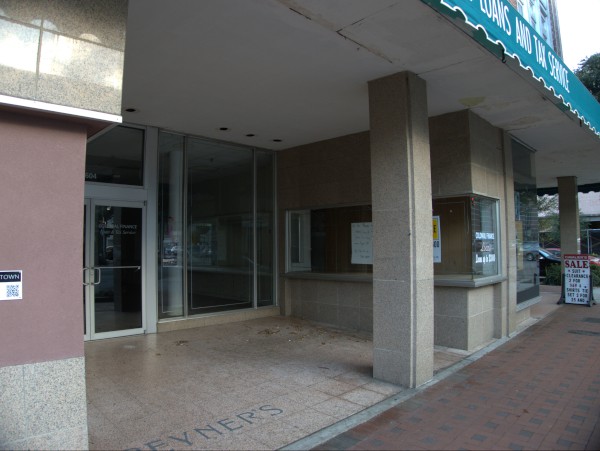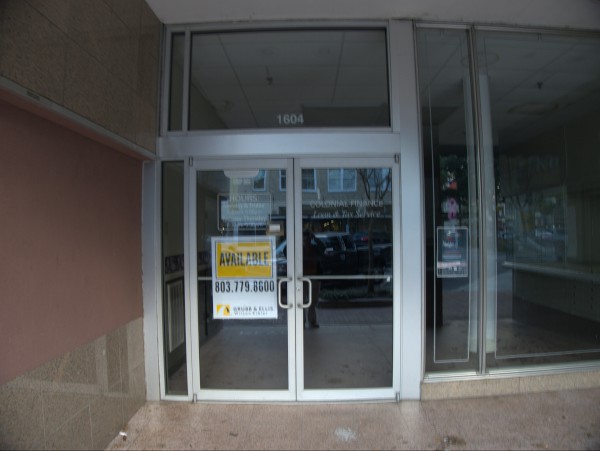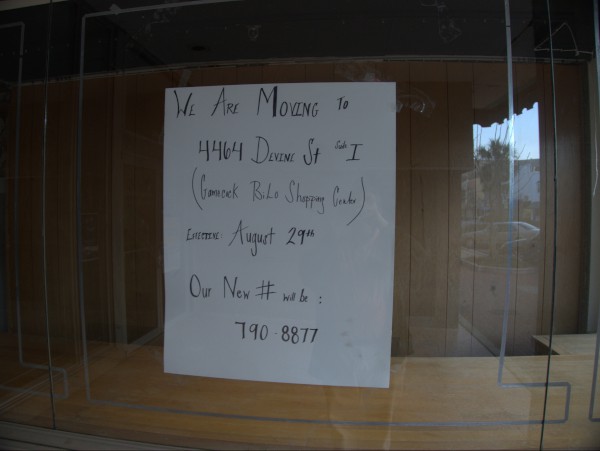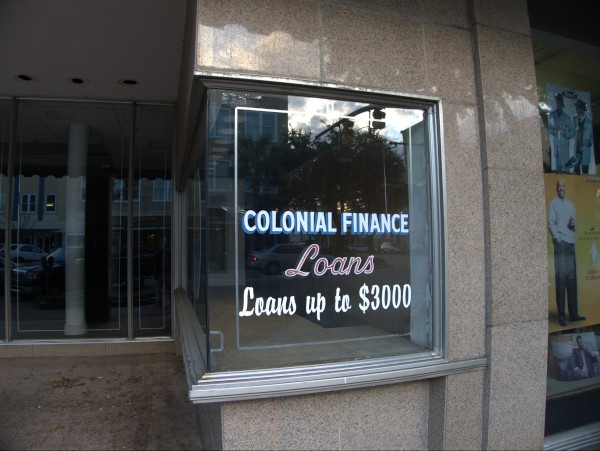 Here's a nice little Main Street storefront that was a jewelers at one time -- notice the "display case" window on the right front side.
Colonial Finance was the last operation there, and apparently decamped to the Bi-Lo strip mall on Devine Street at the end of August 2011. I got the name Reyner's Jewelers from a 1948 Columbia Bible College yearbook which is on line for keywords, but which I can't really see without joining a yearbook site. However, notice that you can still see part of the name in the flooring in one of the pictures.
The building as a whole (not just this storefront) is apparently the "Berry Building", the site of the old Berry's On Main.
UPDATE 2 February 2012 -- Here is Colonial Finance's Devine Street location: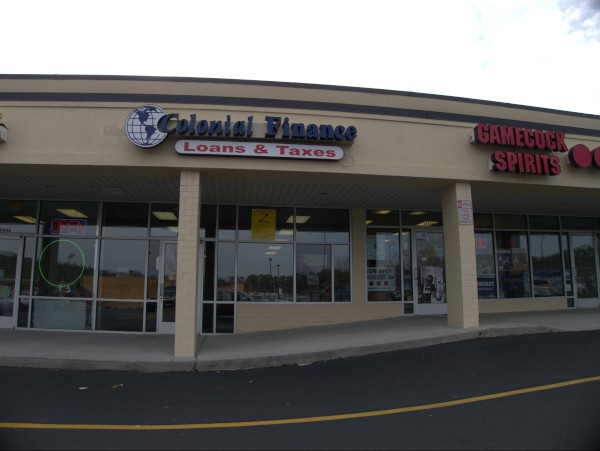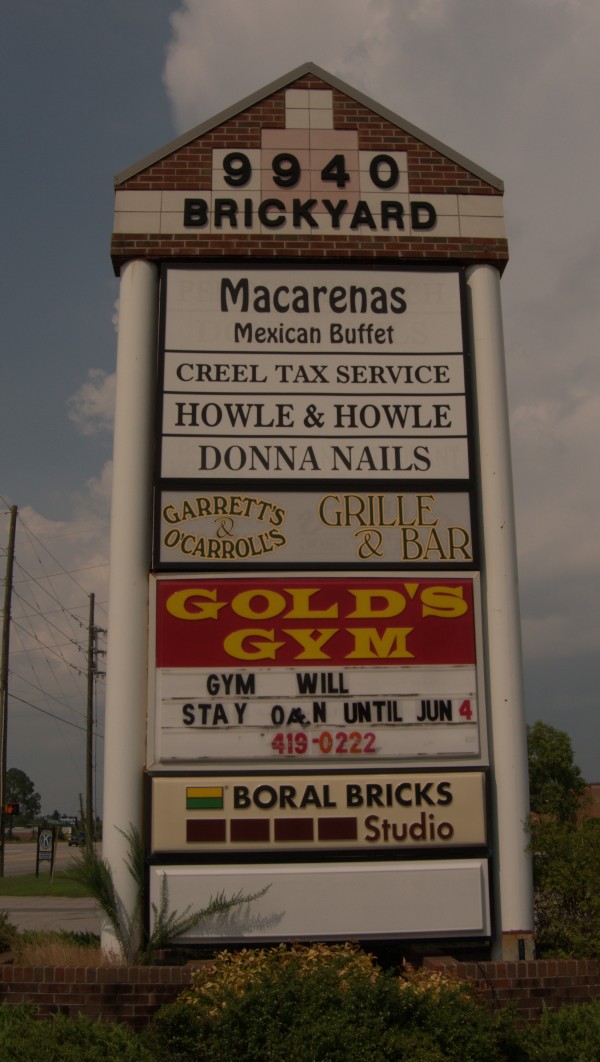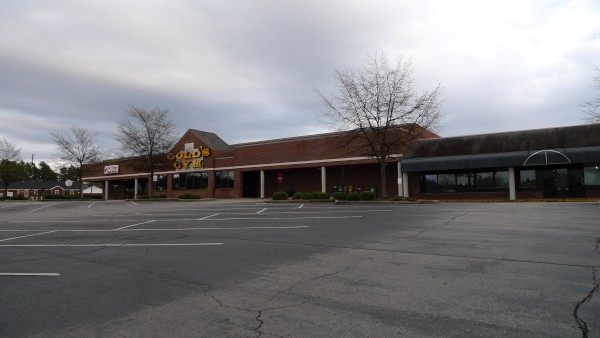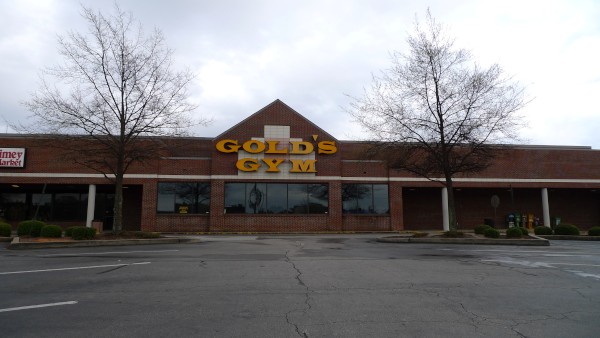 I wrote about this place before, or at least it's main building when I did a closing for Piggly Wiggly Store 62. After The Pig closed, the building became a Gold's Gym which with this demolition moves to the old Sofa Express slot at Sandhill (apparently with plans for the old Ashley Furniture Homestore storefront as well).
As of Sunday 20 June 2010, the site is in sort of an odd state. From the front it almost appears untouched, but most of the back side has already been completely gutted or torn down, leaving the facade as sort of a potemkin shopping center.
According to commenter "mg", Dick Smith Nissan will be locating here eventually.
Posted at 1:16 am in Uncategorized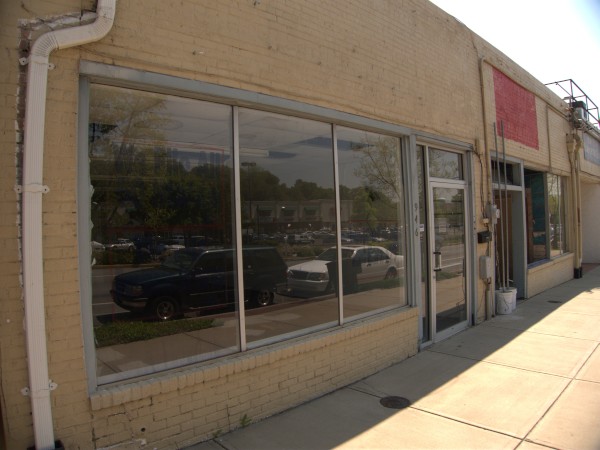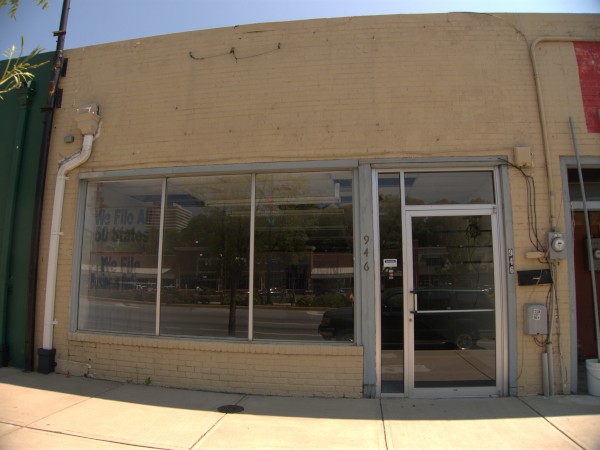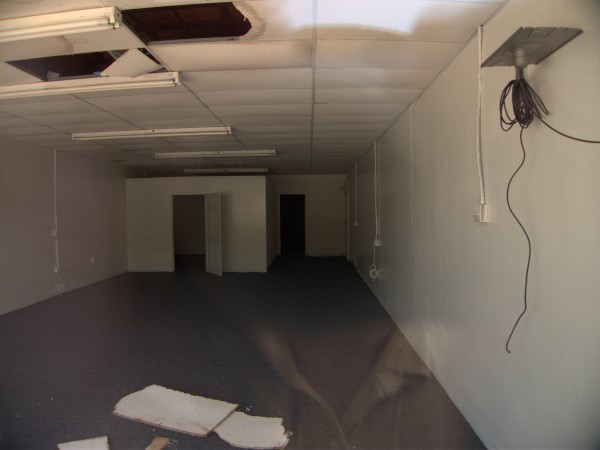 Here's another storefront in the strip with Clydes / This That 'n'The Other and Miss Sun Fun Headquarters. The last tenant was apparently Liberty Tax Service, a tax preparation chain which still has a number of Columbia offices.
Before that, it's a bit murky in that I can say something that wasn't in this storefront, but not anything that was.
In 1998 (or perhaps late 1997) a party store was trying to locate here, but the liquor license application was contested. According to this SC Administrative Law Court Decision, the applicants apparently gave up on that idea before their appeal and rented the property to someone else. That "someone else" could plausibly have been Liberty, though no name is given.
Liberty had to have been gone by 2006, when tattooing became legal because Cap City Ink applied for a zoning exemption to establish a tatoo parlor at 946, but later changed their minds (something usally harder to do when tatoos are concerned..)