Archive for the 'financial' tag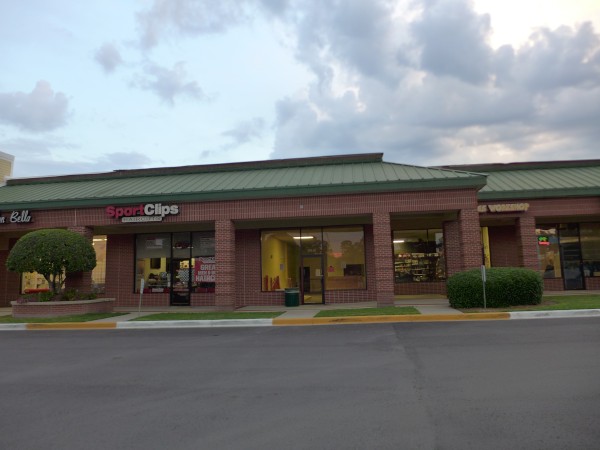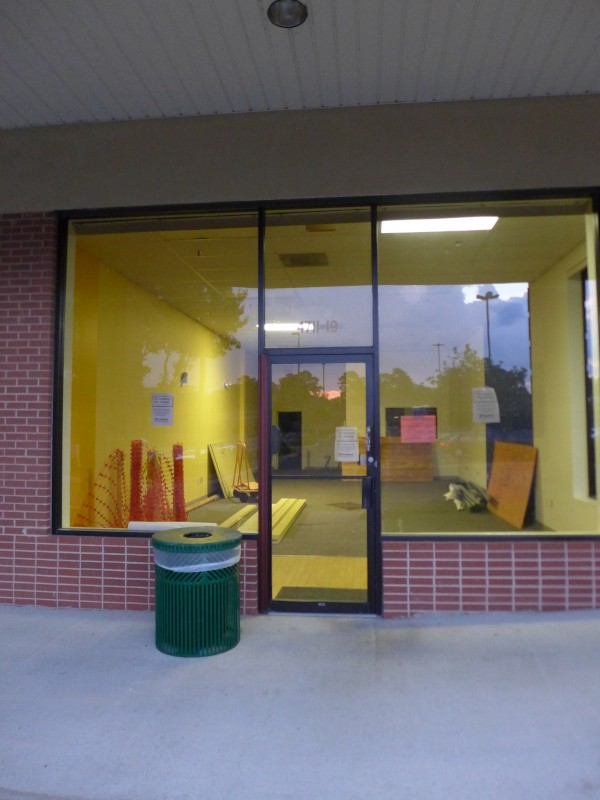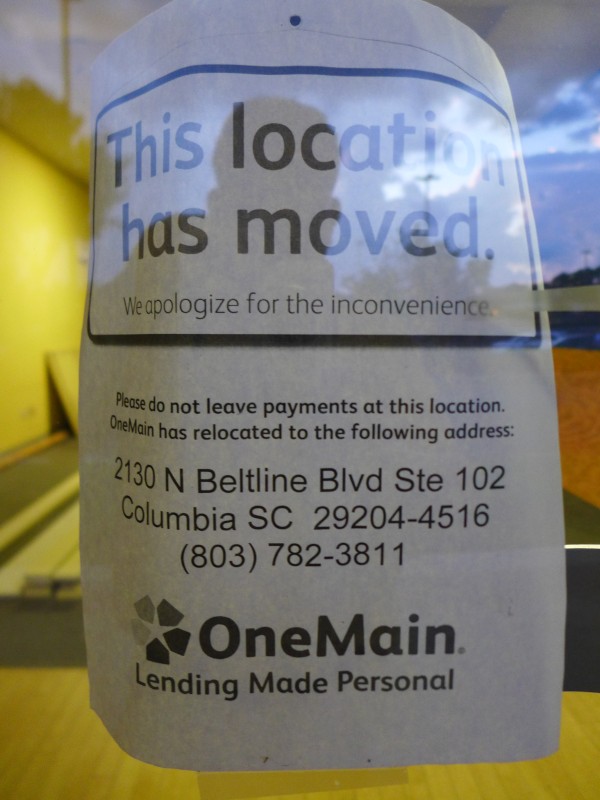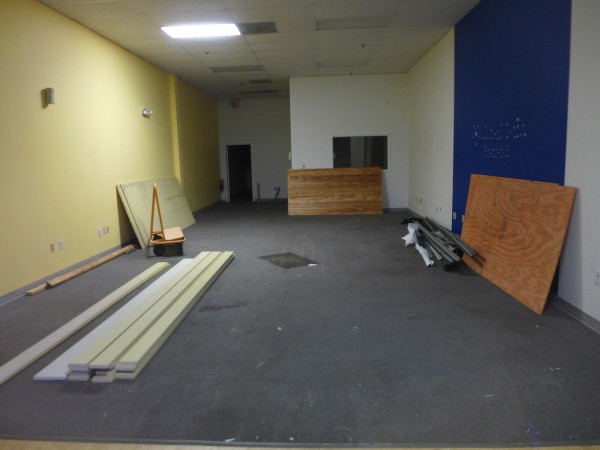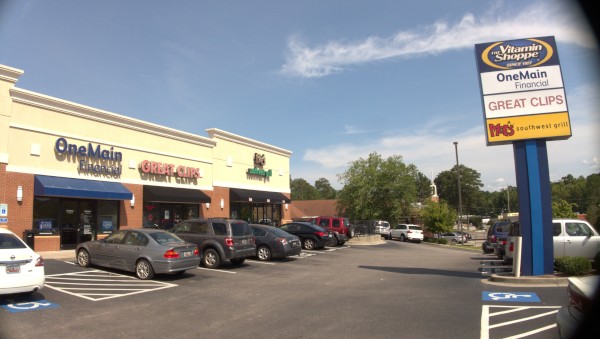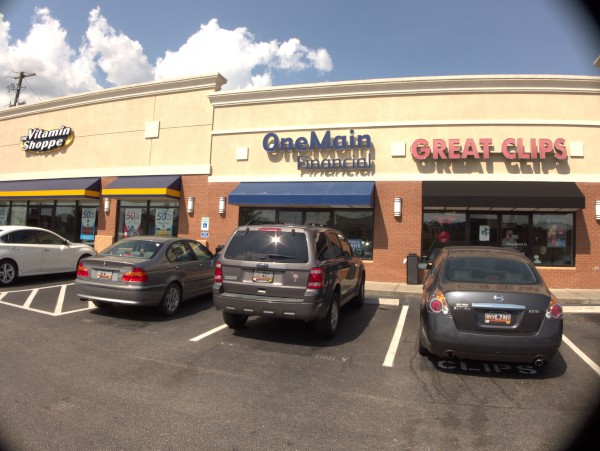 I'm forgetting what this place used to be called, but it has only been One Main for a few years. At one point, they apparently had my P.O. Box, and I still get important looking mail for them 15 years later..
They left the Forest Park shopping center (if it indeed is still called that) a month or so ago, and have moved into the old VK Nails location across from Richland Mall.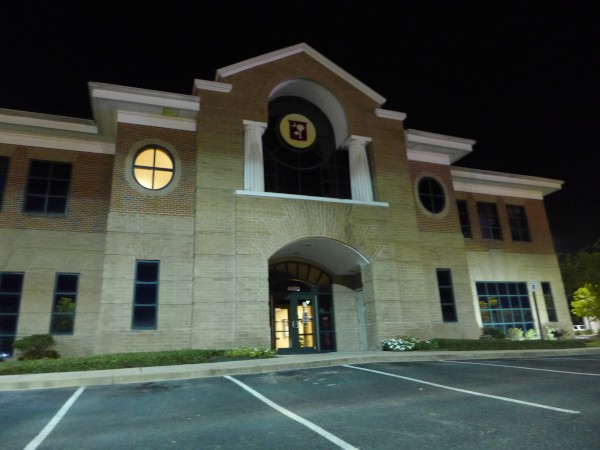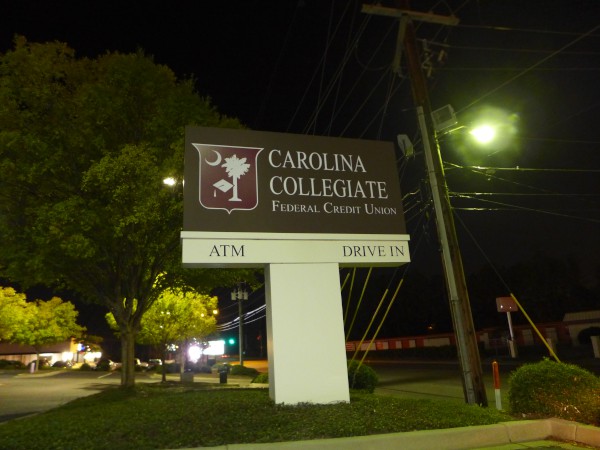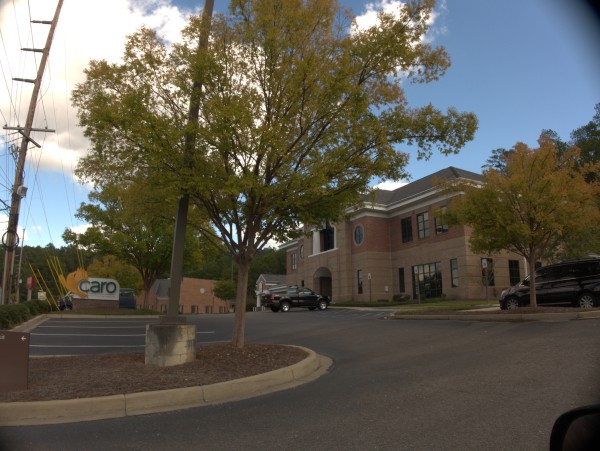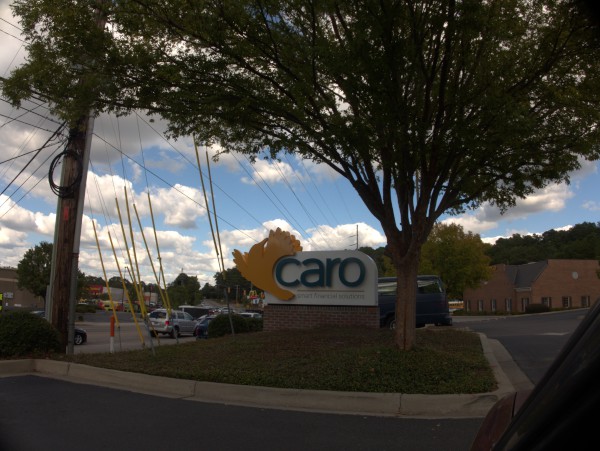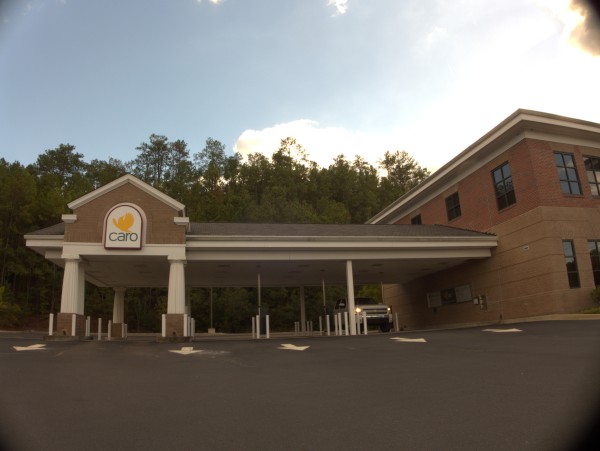 This one's a puzzler. I've been a Carolina Collegiate FCU member for decades, since my father opened an account for me while he was a USC professor, and I have no complaints -- they're a good instution to do business with. What I don't understand is how they seem to have been bitten by the same bug that got into the RCPL a few years ago: The sudden urge to change a historic and evocative name to something less so.
If you're in Columbia, and especially if you have some connection to USC, the name Carolina Collegiate invokes warm fuzzies. Caro just sounds like syrup..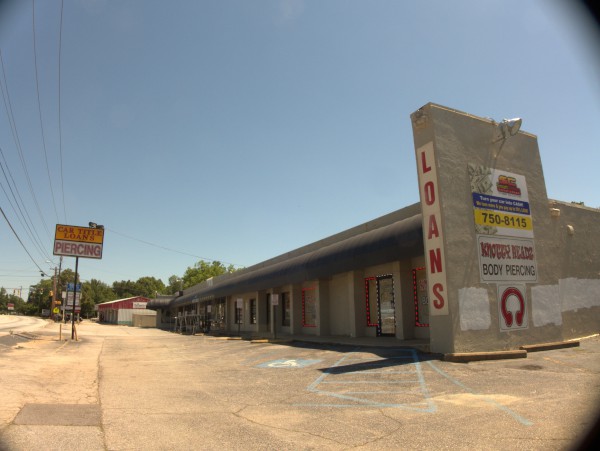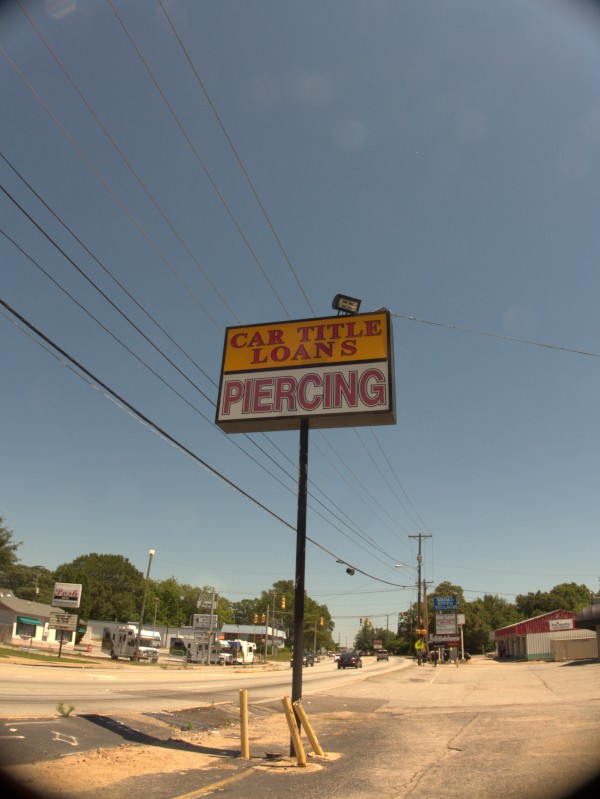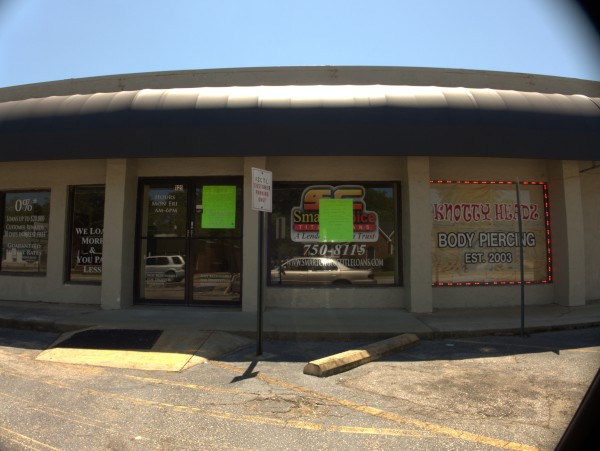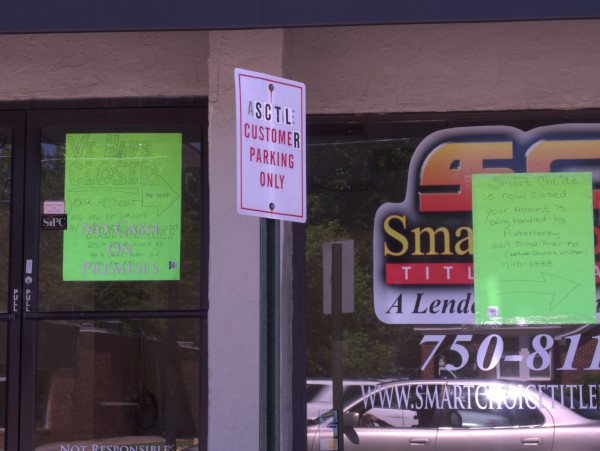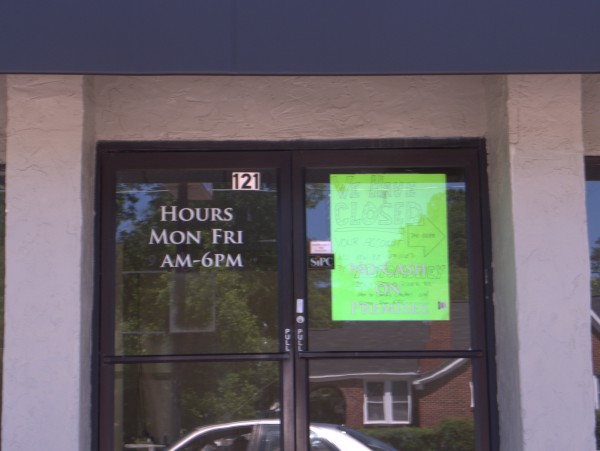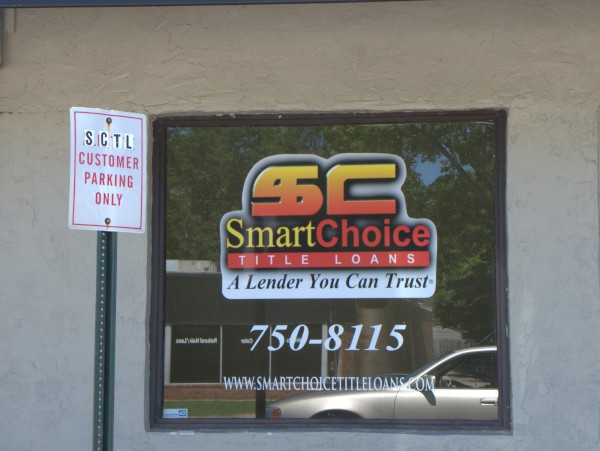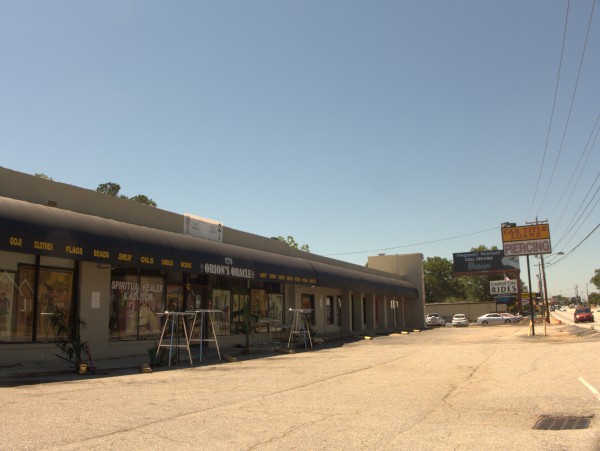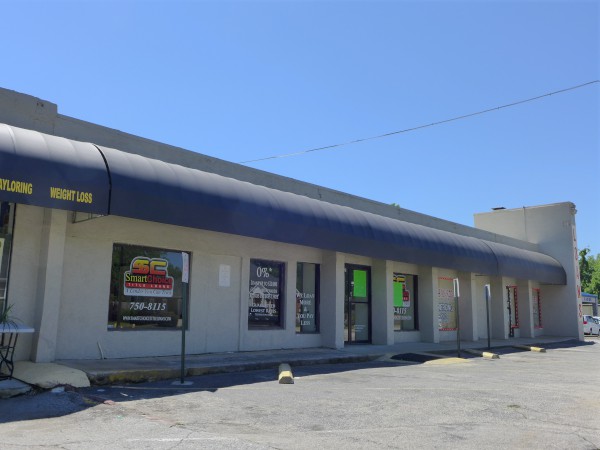 Here is the second Smart Choice location to feature here. This is an interesting little strip building of Broad River just downhill from the Bush River Road intersection. For some reason, this storefront seems to have a logo which the one on Two Notch did not.
I looked briefly for the Augusta Road location, but could not find it in the few minutes I was in the area.
(Hat tip to commenter Bart Laber, address from commenter Andrew)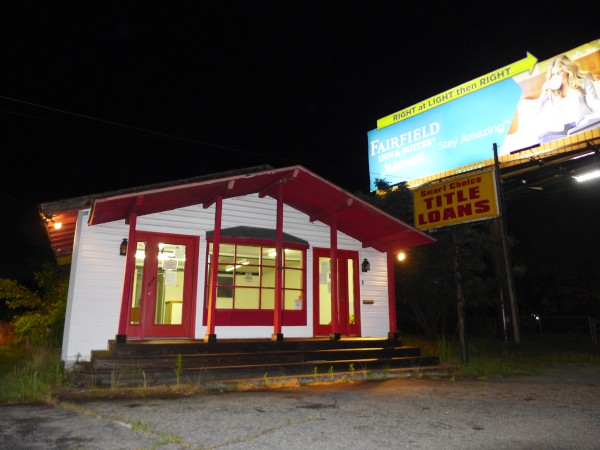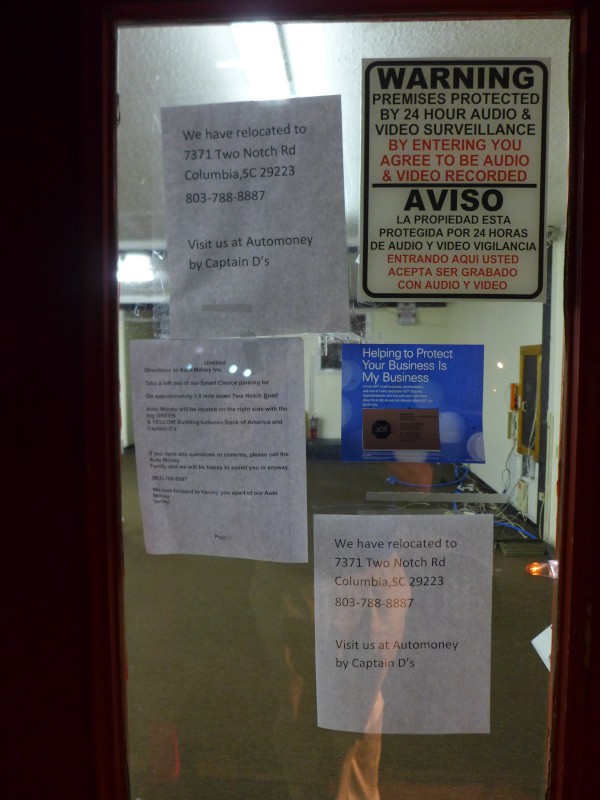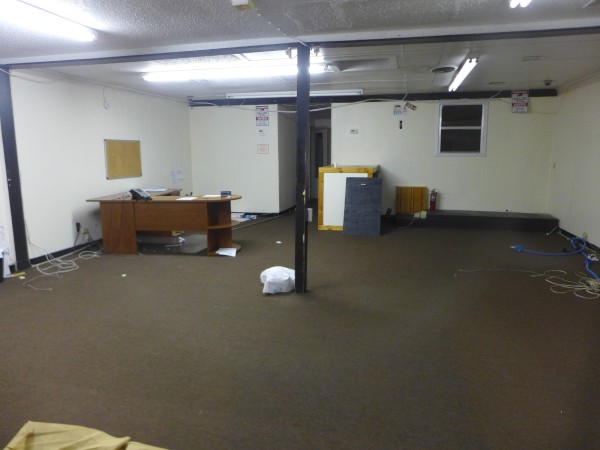 Commenter Bart Laber reports that this whole company is gone as of February, and indeed their website is now just a "parked" page, though the old page can still be found on the Wayback Machine. Judging from that, it appears to have been an SC company as the initials would imply.
The address given on the door sign is the old Shoney's etc building in Dentsville.
(Hat tip to commenter Bart Laber)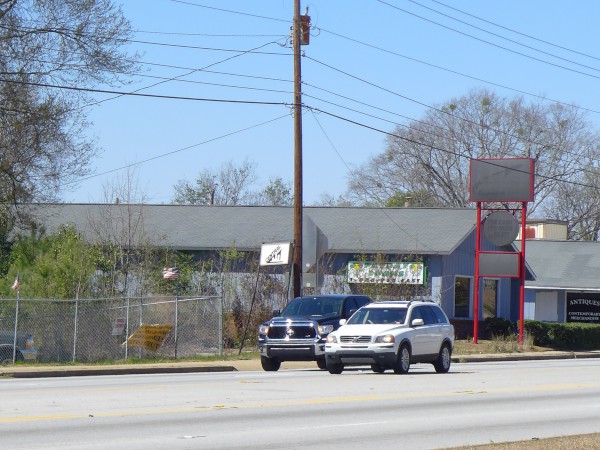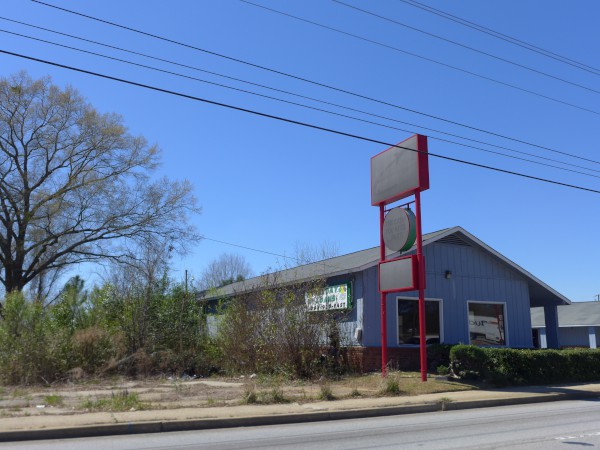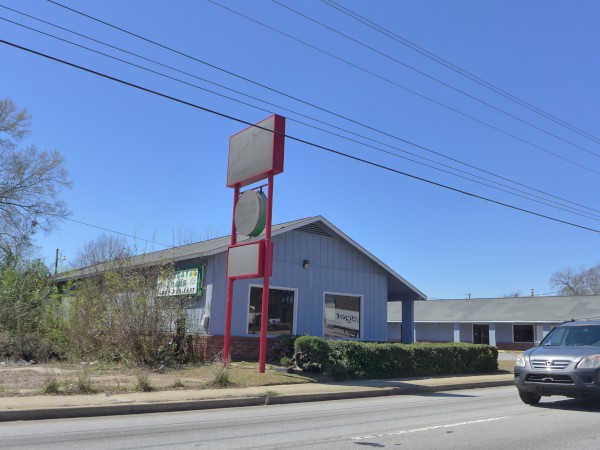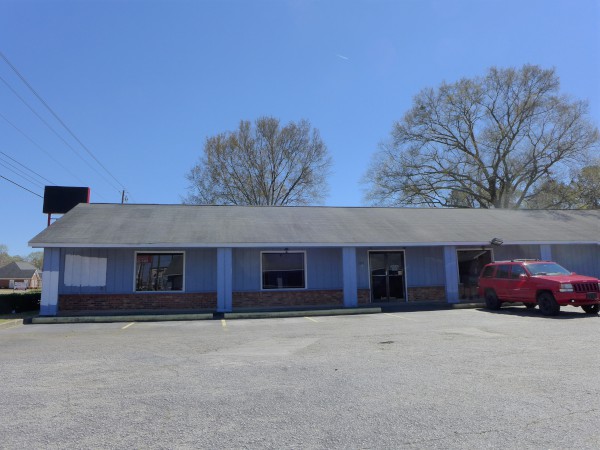 Noticed this defunct, rocket logo themed, title loan operation on Broad River Road the other week. I can't find out anything about it in my recent phonebooks, but google suggests it was Quick Cash. Before that it was apparently two different thrift stores, Treasures and a His House location.
Posted at 3:30 am in Uncategorized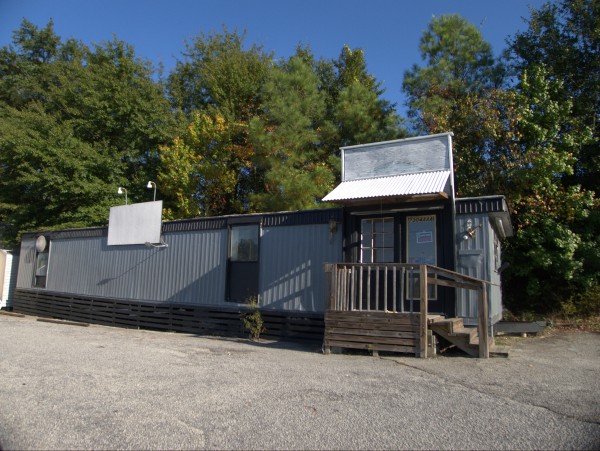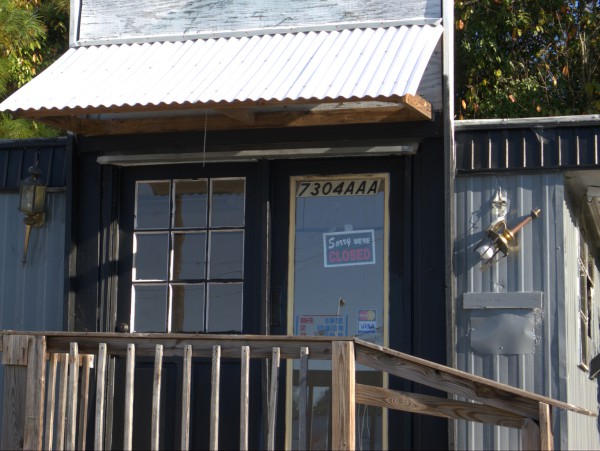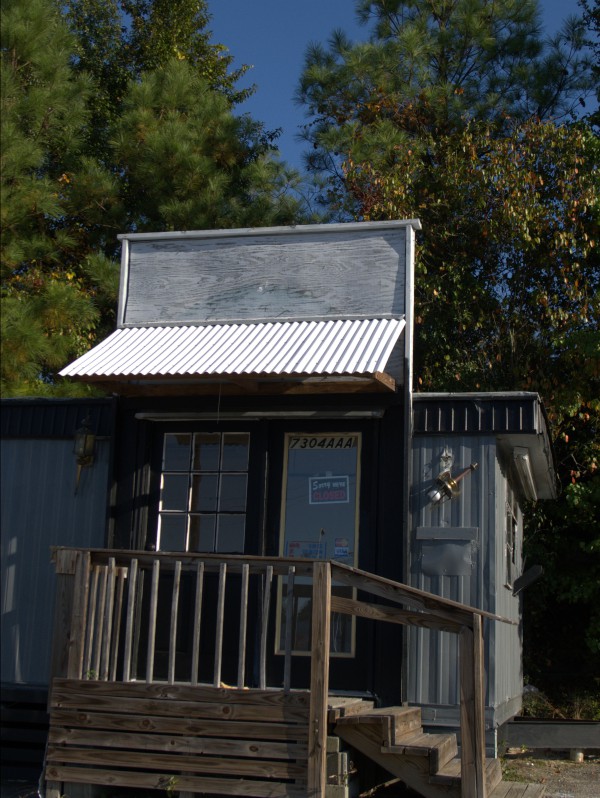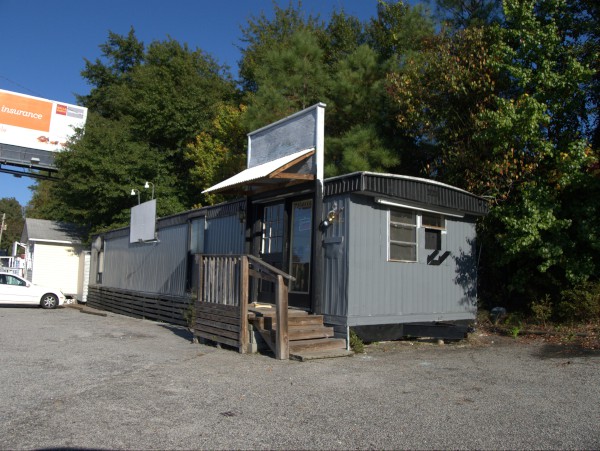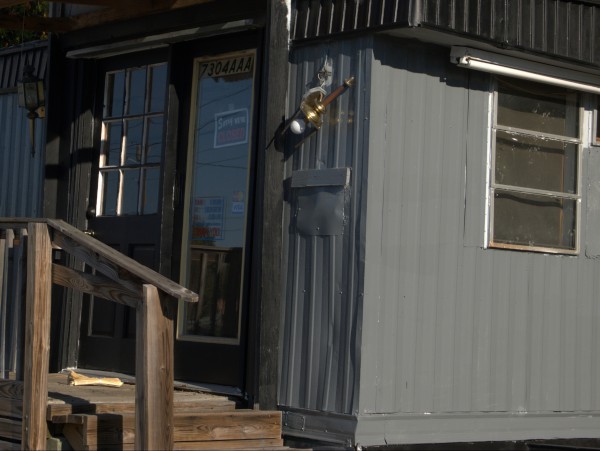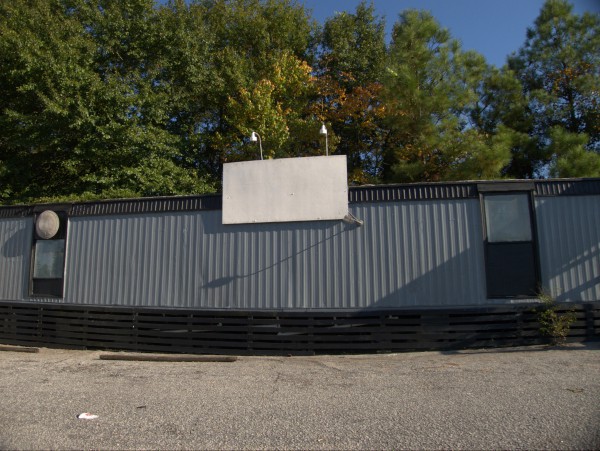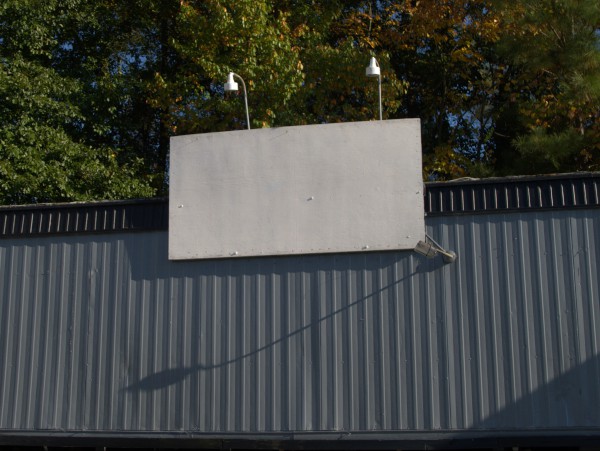 Well, it's back today to the trailer strip-mall on Two Notch across from the K-Mart.
I'm pretty sure this trailer was a number of things over the years, but the one sure hit I'm currently pulling up is for All American Title Loans, Inc..
According to these public notices from 2005 it was definitely still in business then, and I think it lasted a number of years after that, but I'm away from my old phonebooks right now, so I'll just put the closing date as "late 2000s".
Posted at 11:41 pm in Uncategorized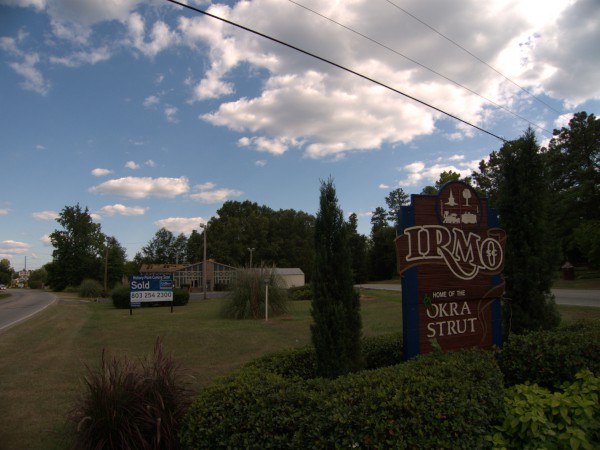 Today's closing comes from commenter IrmoJeff who says:
Hey Ted…Junior Apprentice Closing Spotter, 2nd Class IrmoJeff checking in :D

I thought i'd toss this out there, in case you are ever out towards Irmo/Balentine again. 8027 Broad River Road is the address of a little triangular piece of land that sits at the intersection of Broad River Road and Woodrow Street, sort of just behind where Tez' used to be. I drove by there the other day, and it looks like whatever business was in there most recently is closed up. I became aware of the building when i was just out of high school in the early 90's when a friend of a friend opened Smokey Joe's BBQ. Im not sure what was there previously, but i dont think Smokey Joes was the original occupant. The owner used to joke that he couldnt afford to charge me a flat rate for the all you could eat buffet, that he would have to weigh me going in and coming out :). Anyway after Smokey Joes closed, it was a catering business (or possibly a restaurant) for a while, run by the Catering By Dupre guy i'm pretty sure. I'm also pretty sure Dupre was somehow involved in Smokey Joes, possibly a silent moneyman or something. After that i lost track, but a quick Googling found all these businesses associated with 8027 BRR:

Bill Hinson Auto Sales
Clayton's Cars
Irmo Properties
Palmetto Glass
Columbia Credit Corp (listed as 8025 BRR)

Im also pretty sure i remember a flower shop, or maybe a gift shop there at one point. I also thought i remembered a car title place there at one point, but i could possibly be confusing it with the Columbia Credit Corp.

I added this pic to clarify which building i was talking about
I actually did take some pictures of this place in April of 2009 (I know from the date of some other pix from the same day) but appear to have deleted them somehow. As I had no idea what the place had been, I didn't keep good track of them.. I'm pretty sure however that the roof of the building was intact at the time or it would have stayed in my mind. Likewise, the picture that IrmoJeff links above shows the roof intact (but has no EXIF date tag). Given that the roof is currently not intact, I suspect that the incoming Hickory Point convenience store will knock the building down, or at least it doesn't make sense to me to leave a building you hope to salvage open to the rain.
As to the two addresses: The lefthand door is labelled "8025" while the righthand door is labelled "8027". I don't have a guess which address goes with the existing outbuildings.
(Hat tip to IrmoJeff, obviously)