Archive for the 'Pulaski Street' tag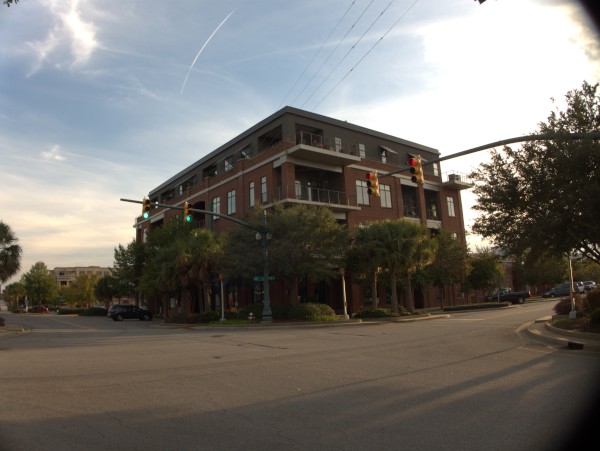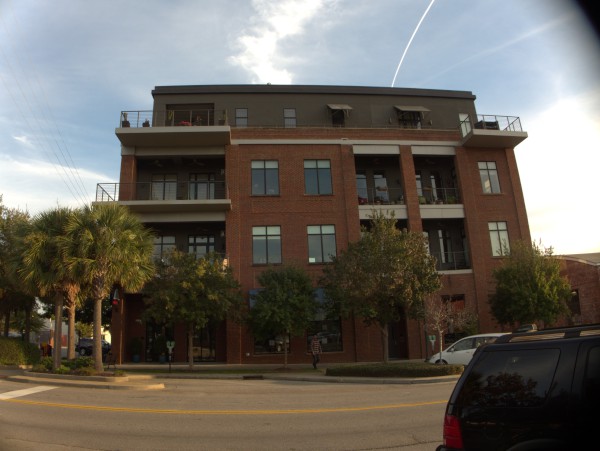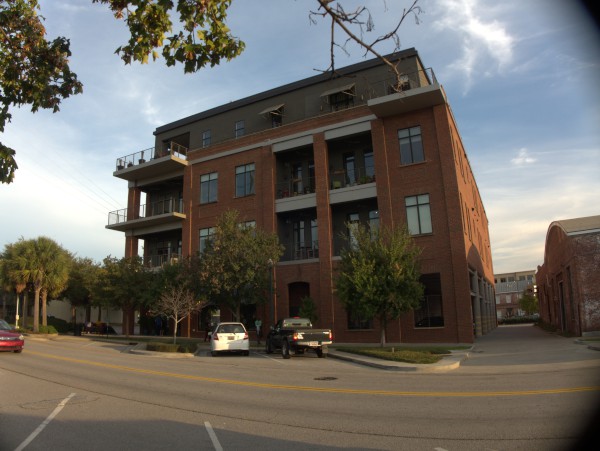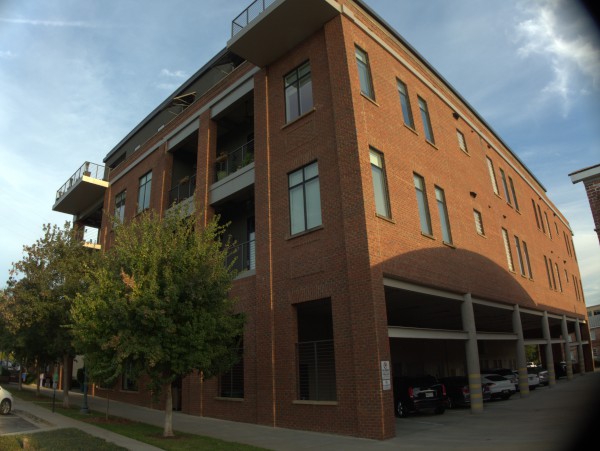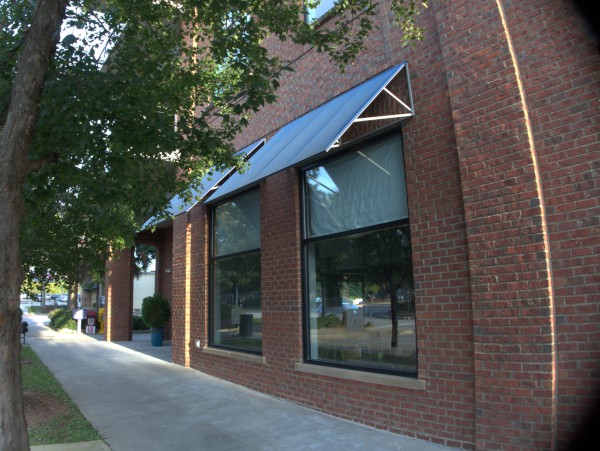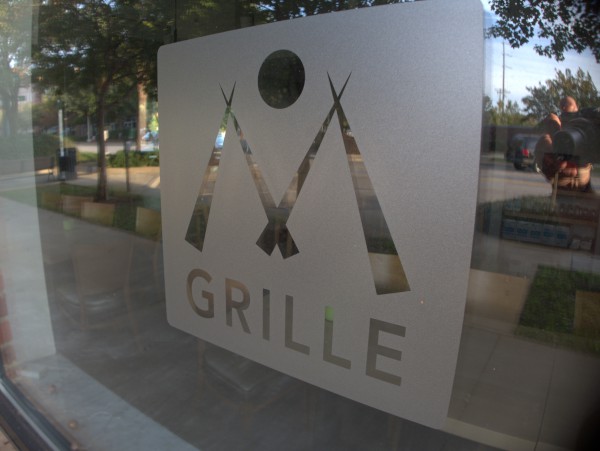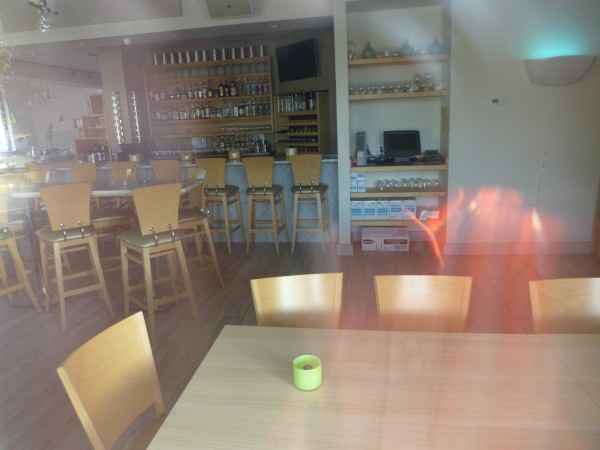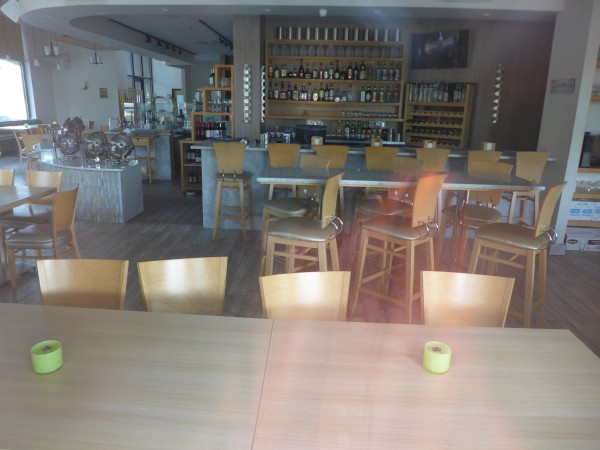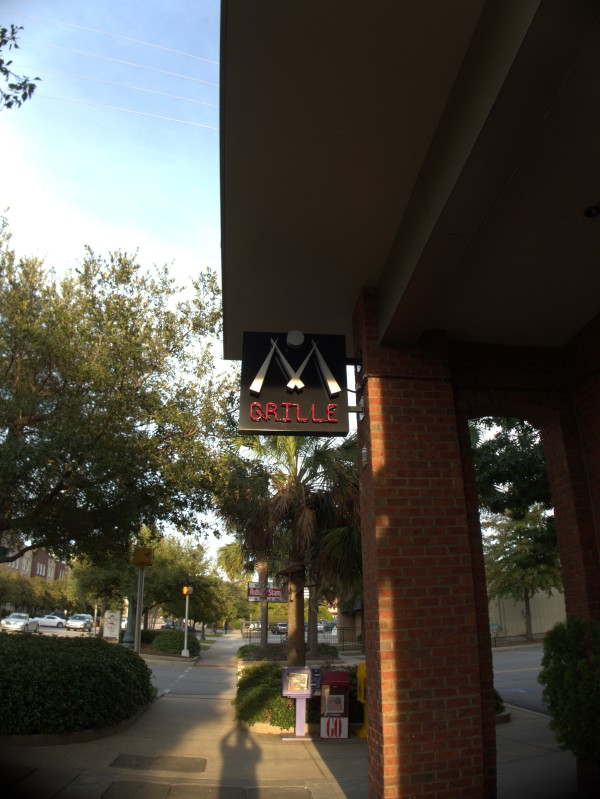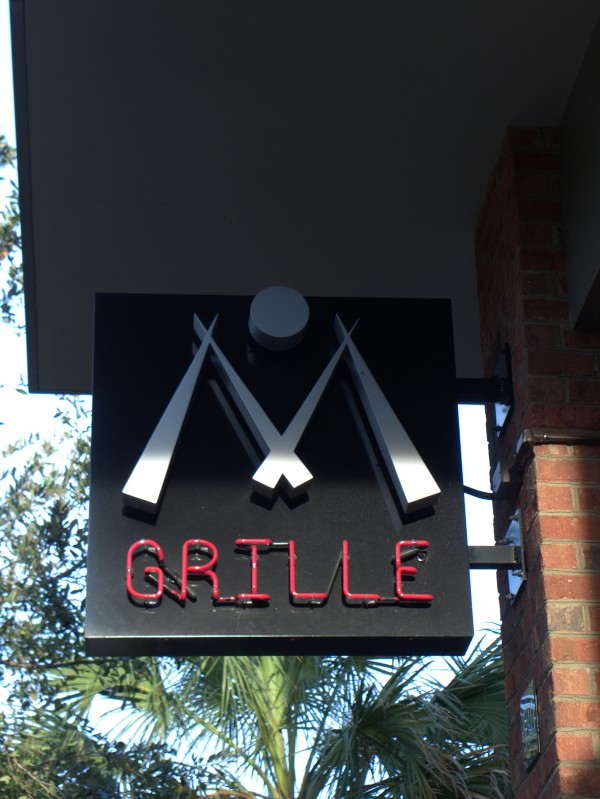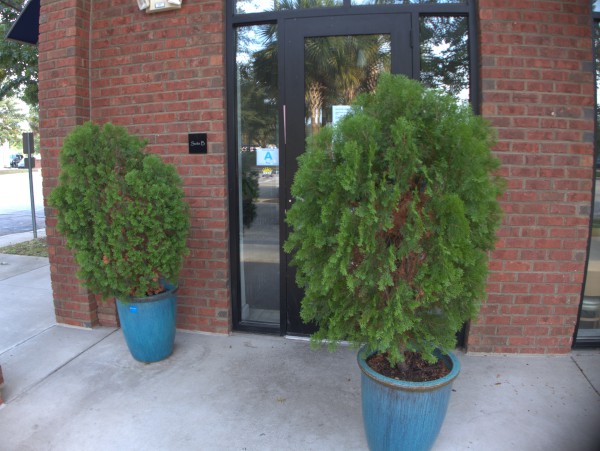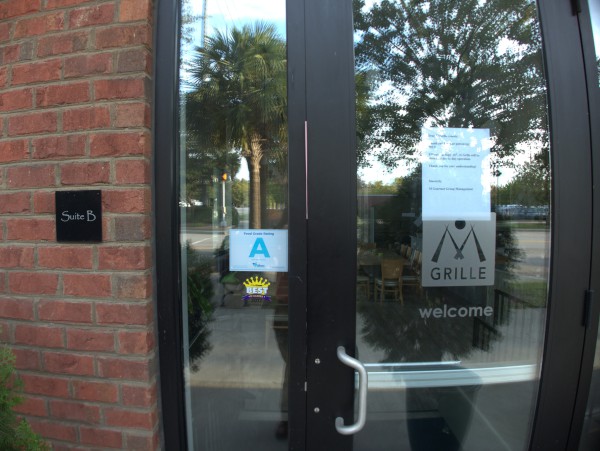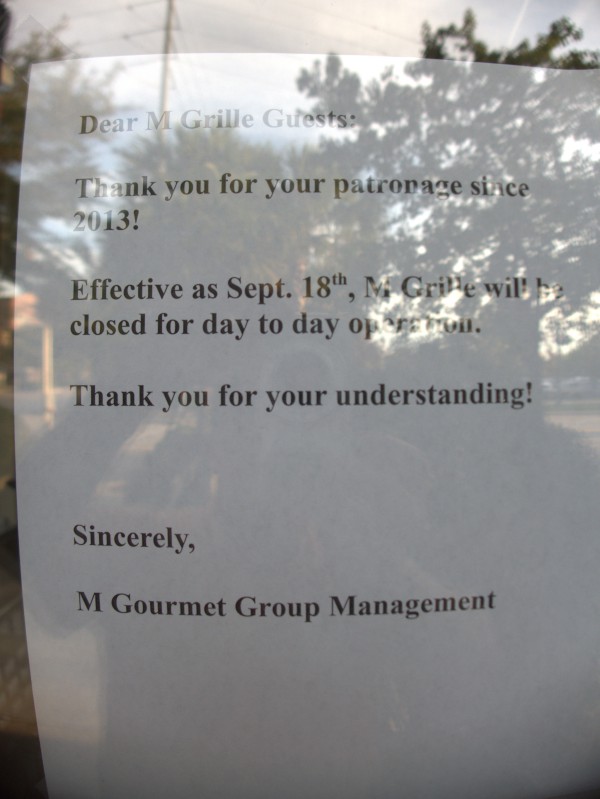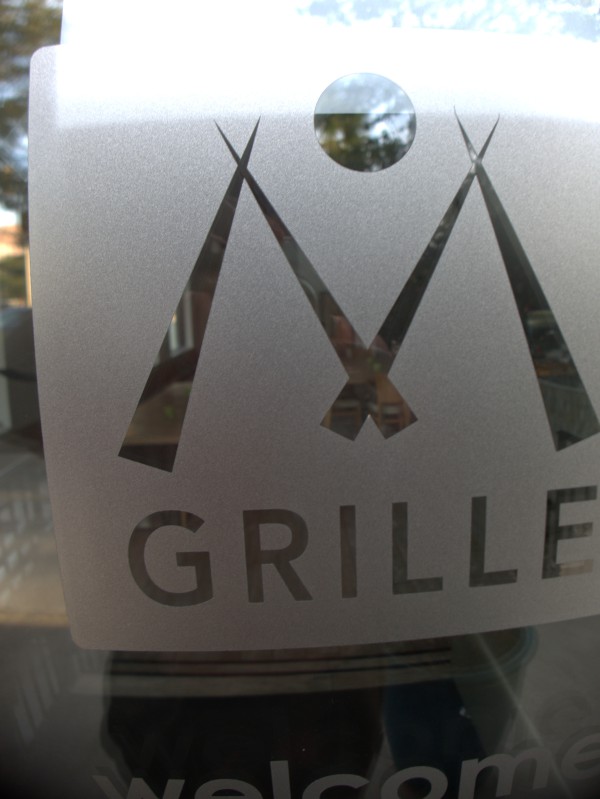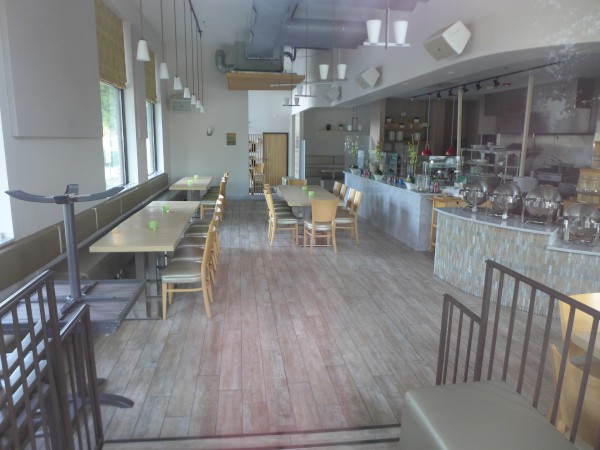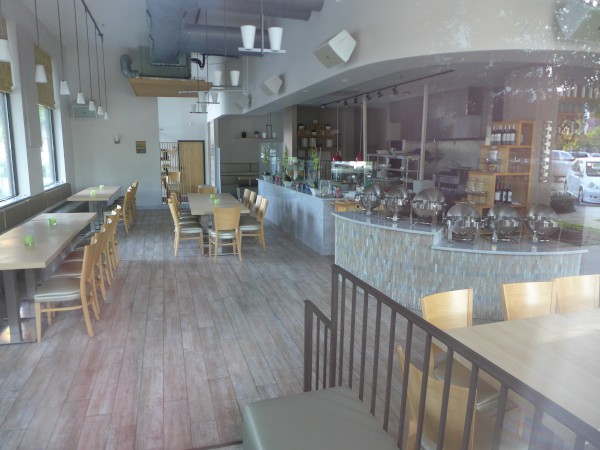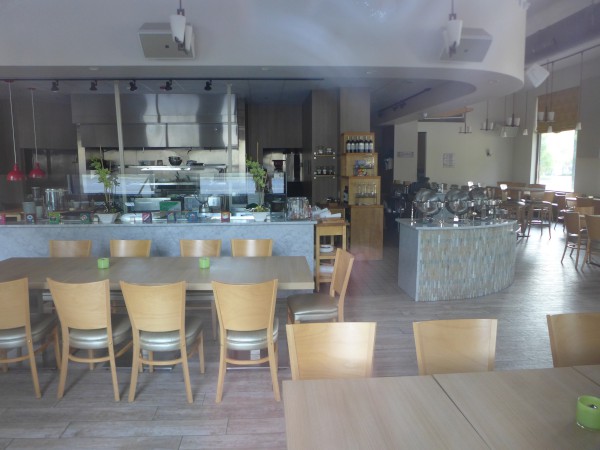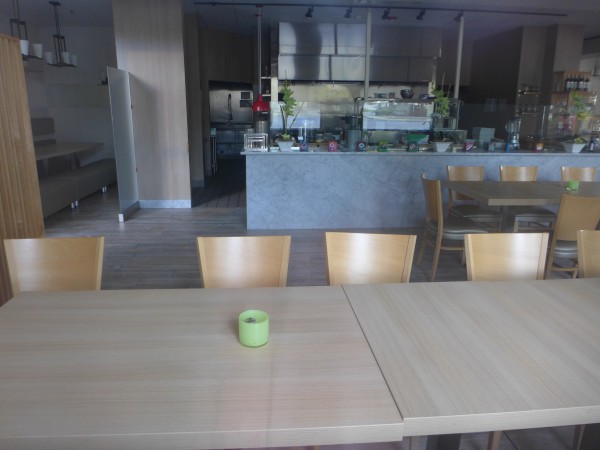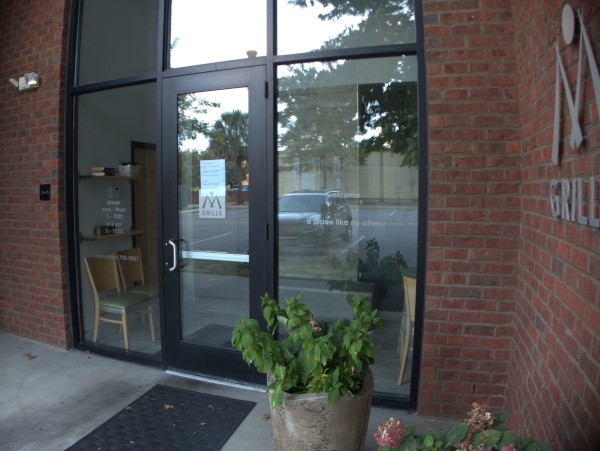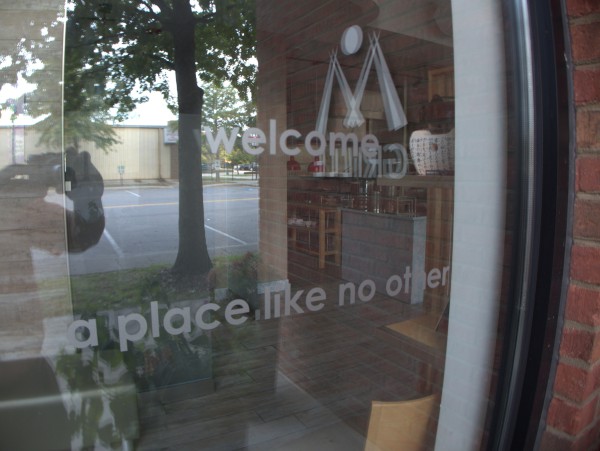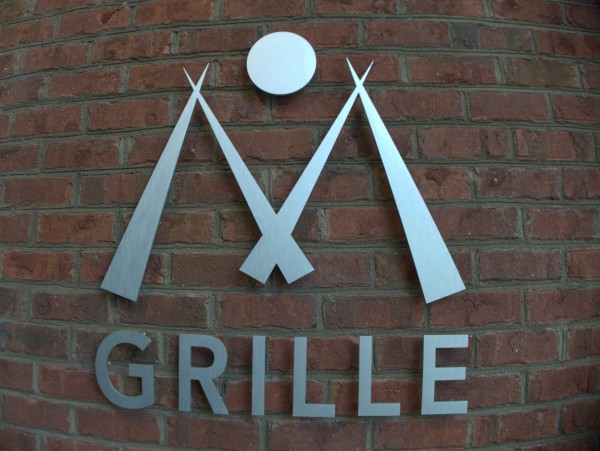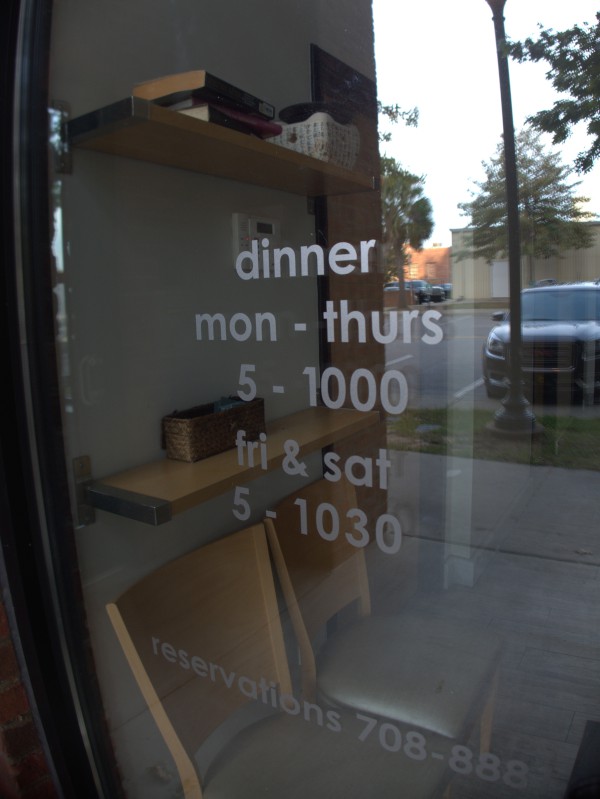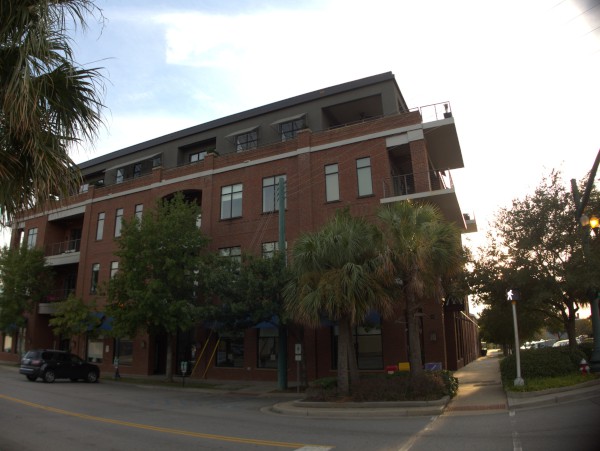 M Grille at the corner of Lady & Pulaski Streets is closed. I was a bit confused at first as I had mistaken M Vista at 702 Lady for this place. They are still open: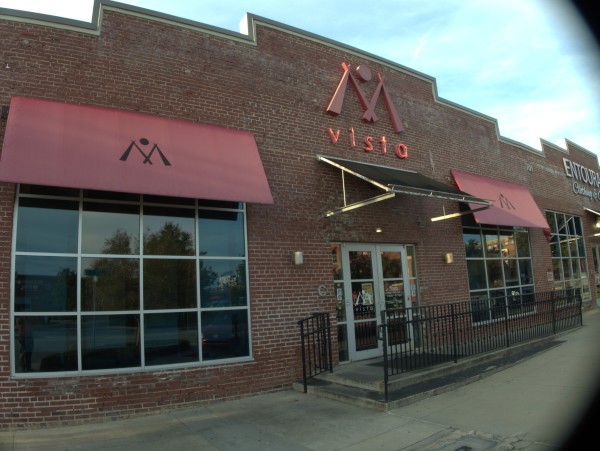 Hat tip to commenter Justin)
UPDATE 15 March 2021 -- As noted in the comments, this place is open again. ColaDaily has the story. Also adding map icon.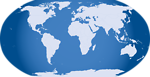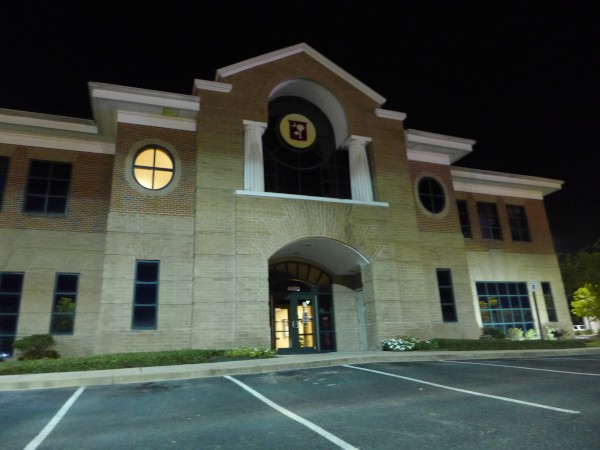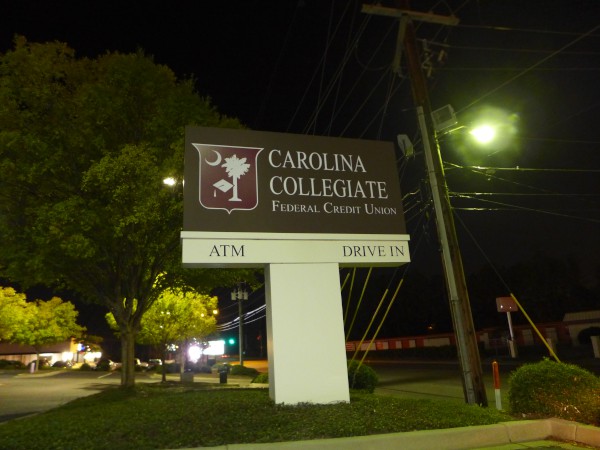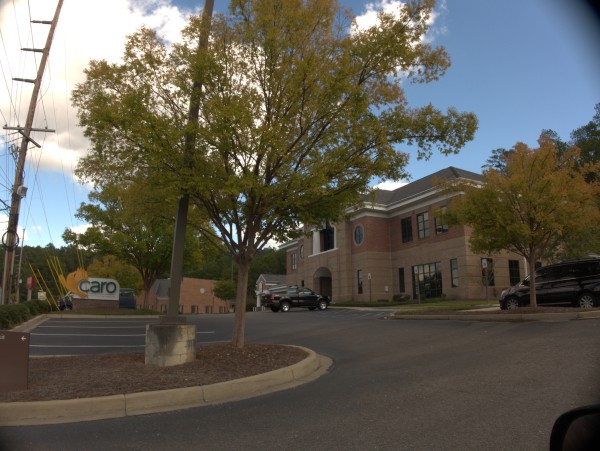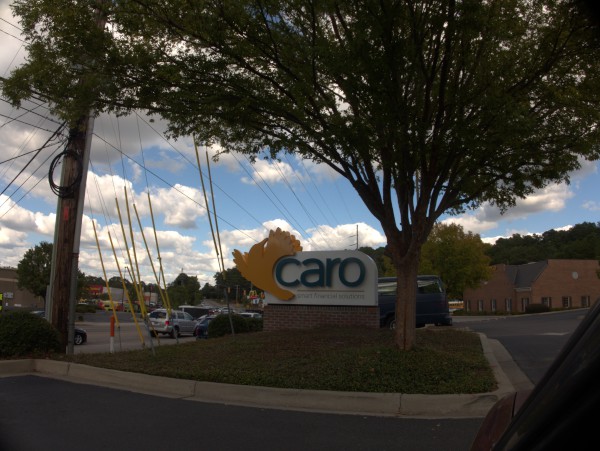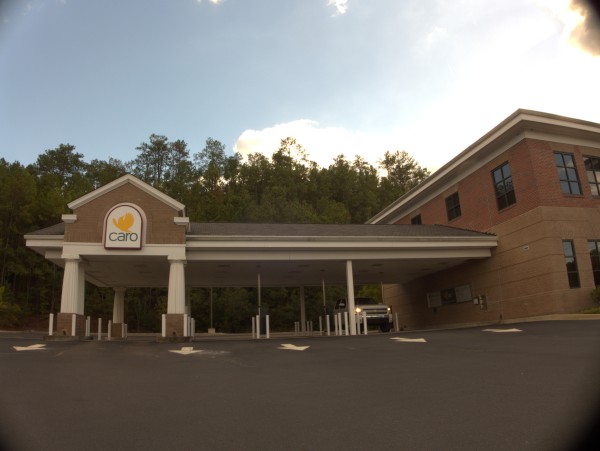 This one's a puzzler. I've been a Carolina Collegiate FCU member for decades, since my father opened an account for me while he was a USC professor, and I have no complaints -- they're a good instution to do business with. What I don't understand is how they seem to have been bitten by the same bug that got into the RCPL a few years ago: The sudden urge to change a historic and evocative name to something less so.
If you're in Columbia, and especially if you have some connection to USC, the name Carolina Collegiate invokes warm fuzzies. Caro just sounds like syrup..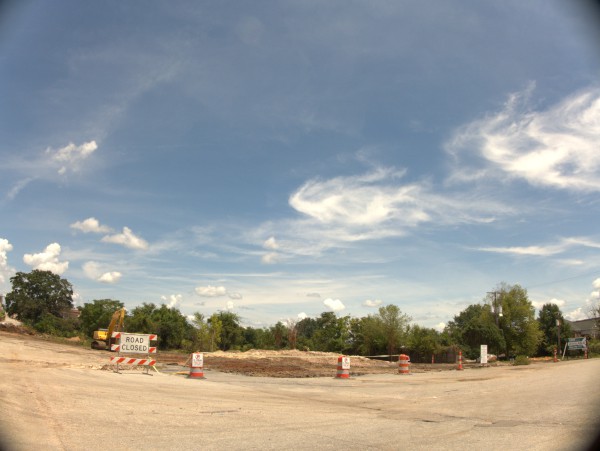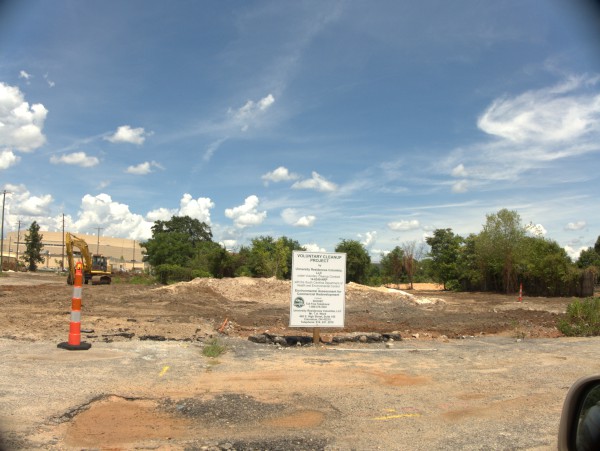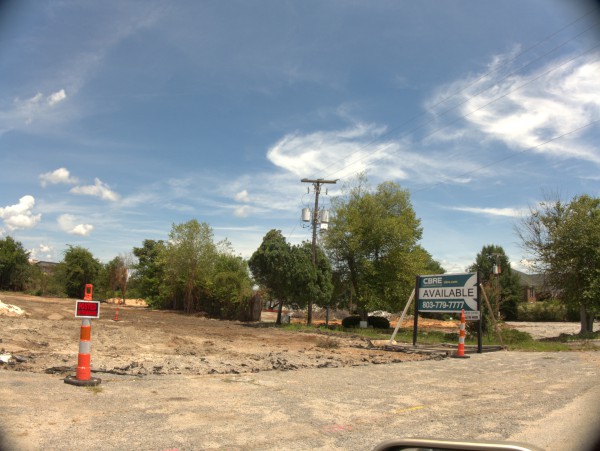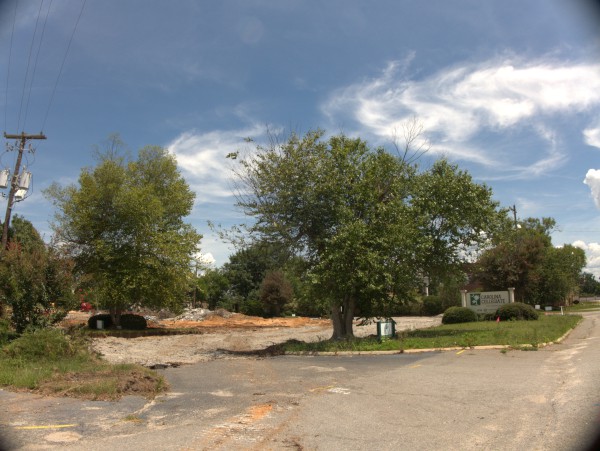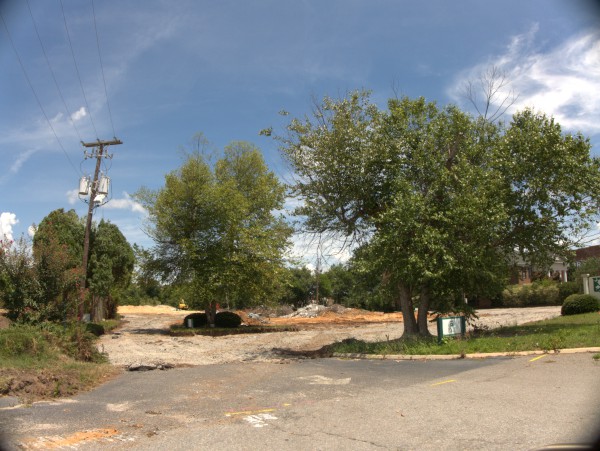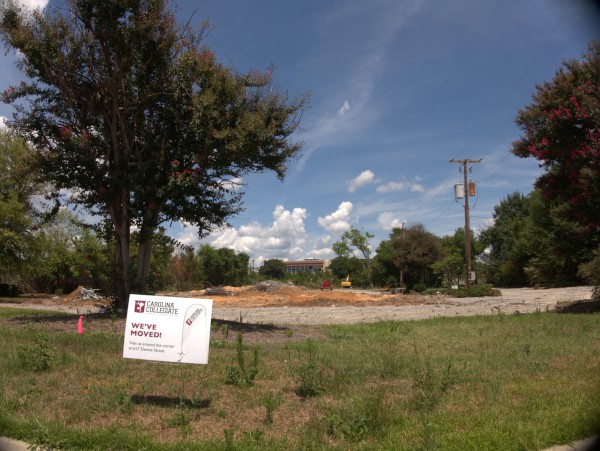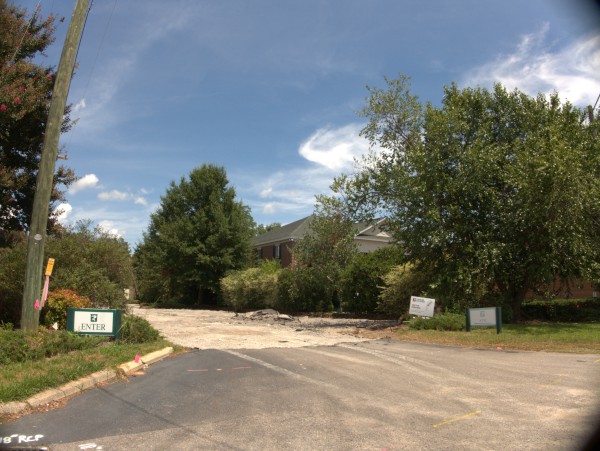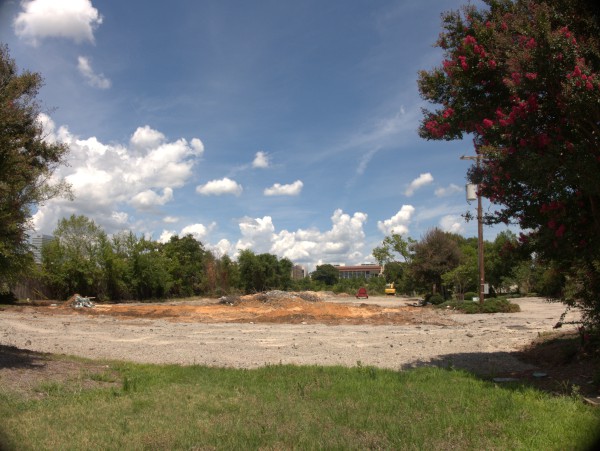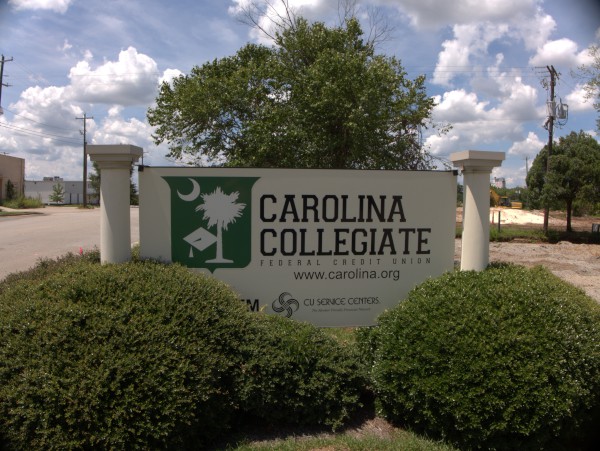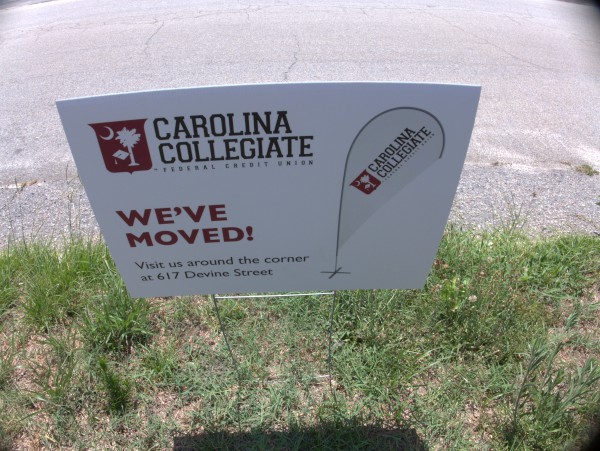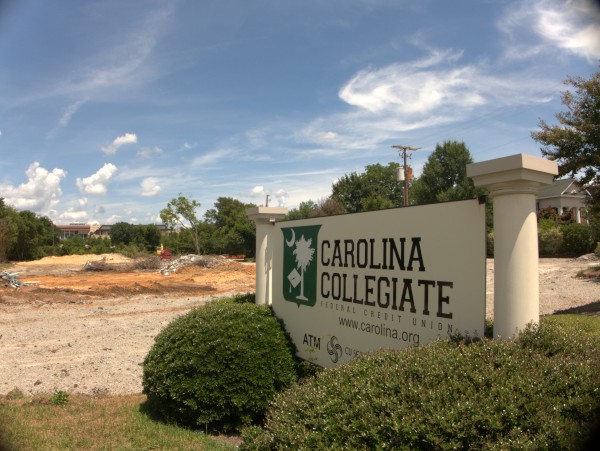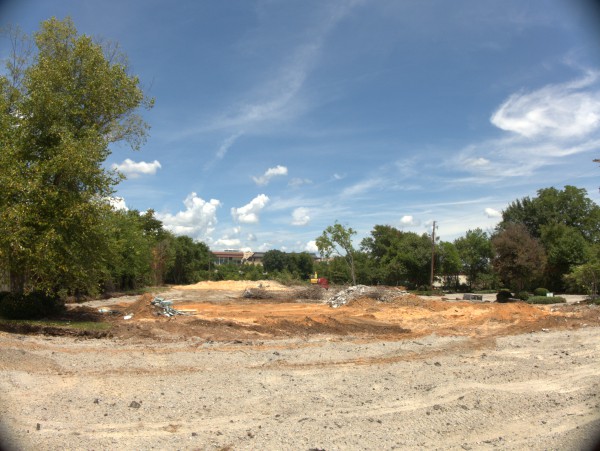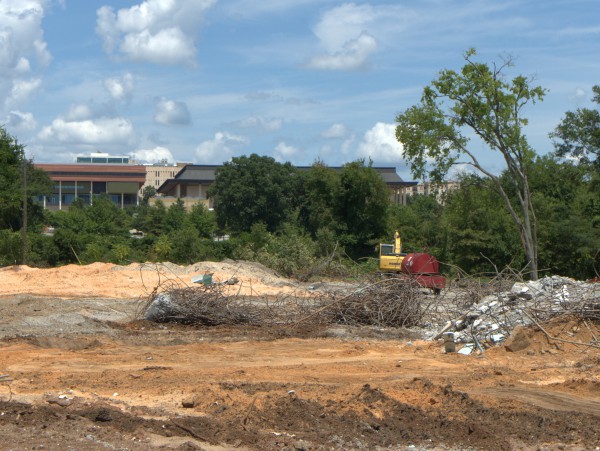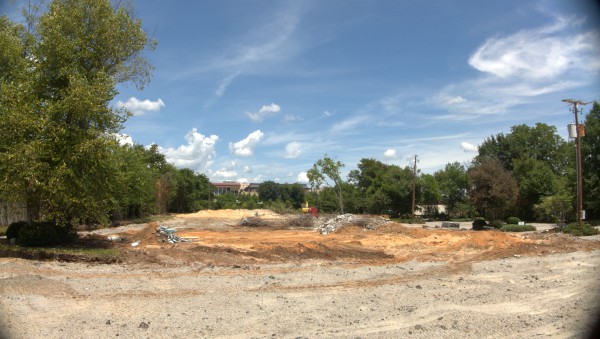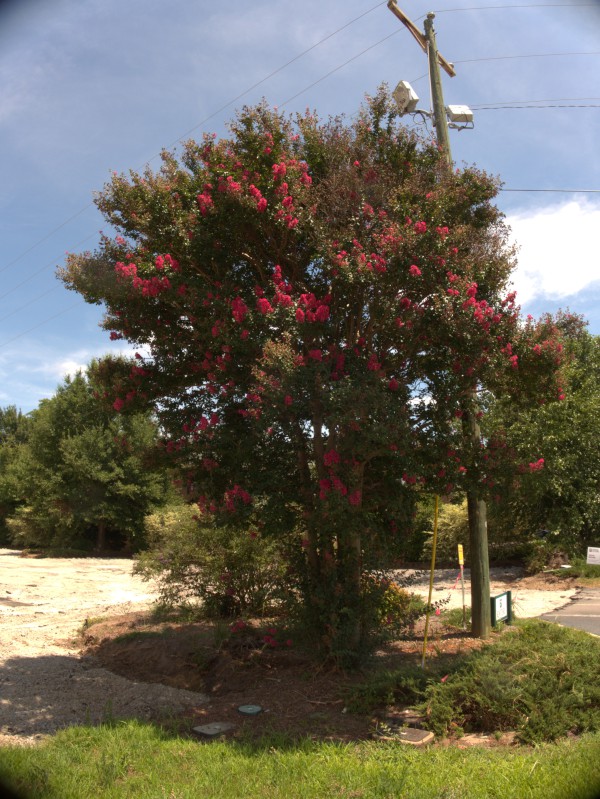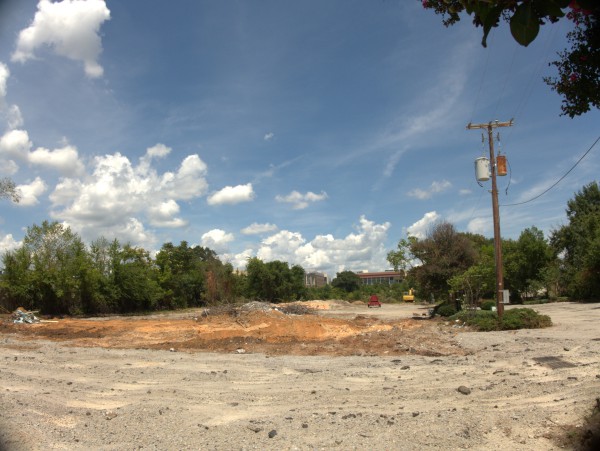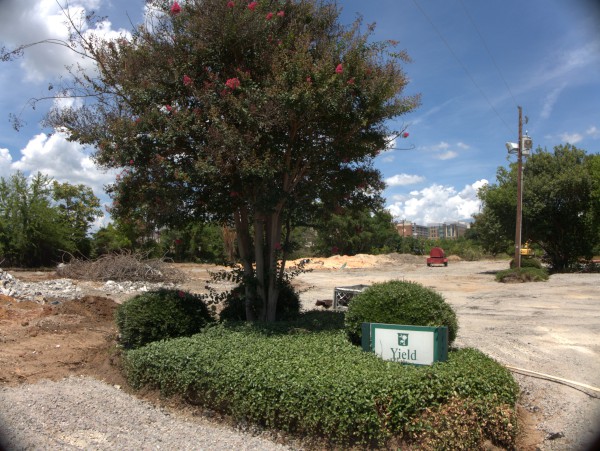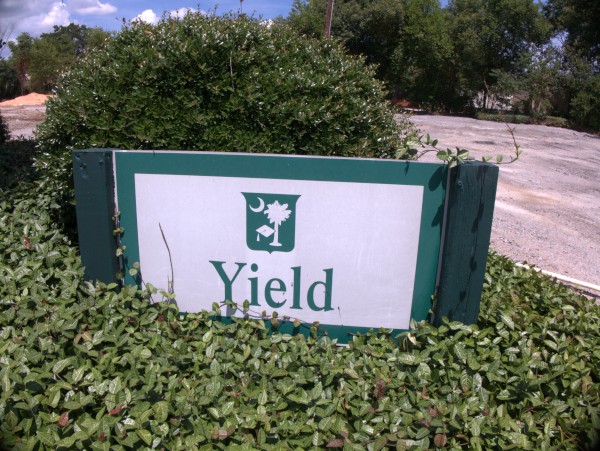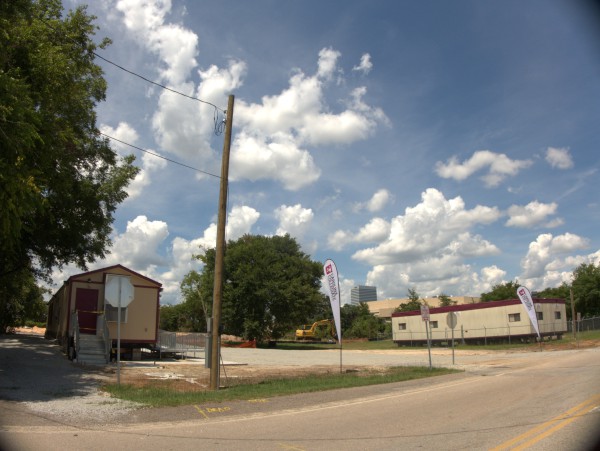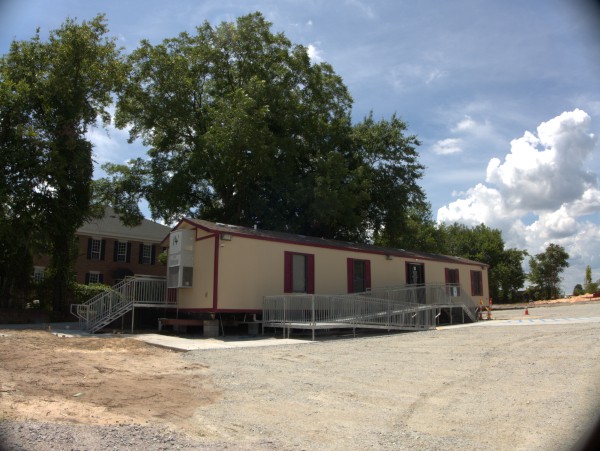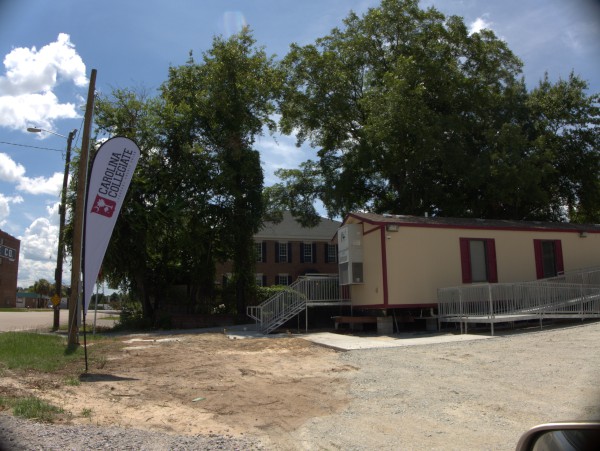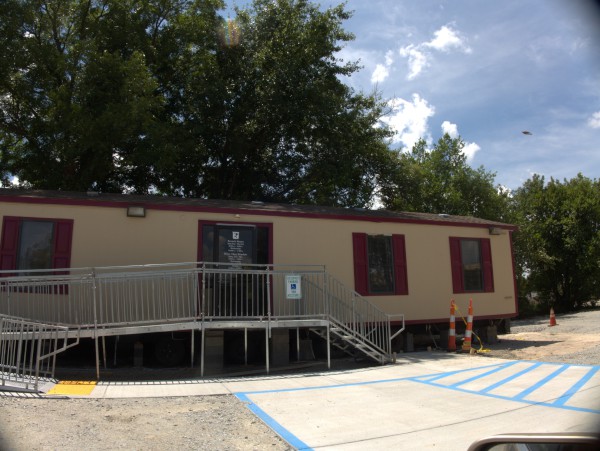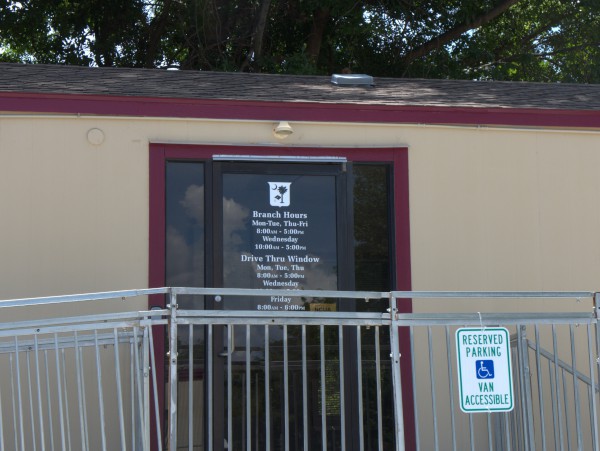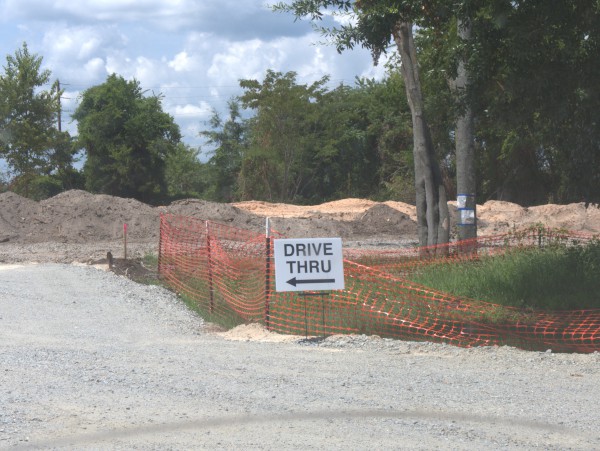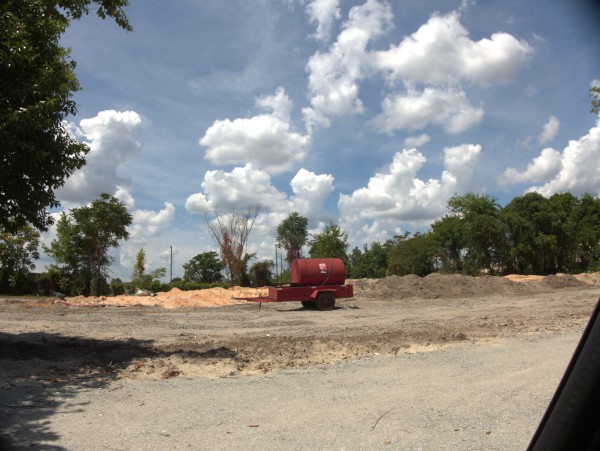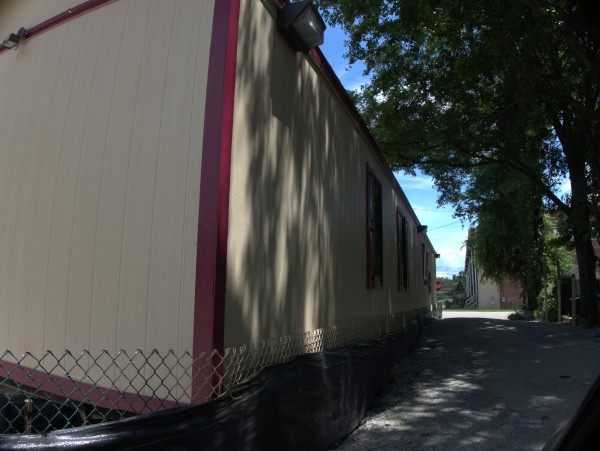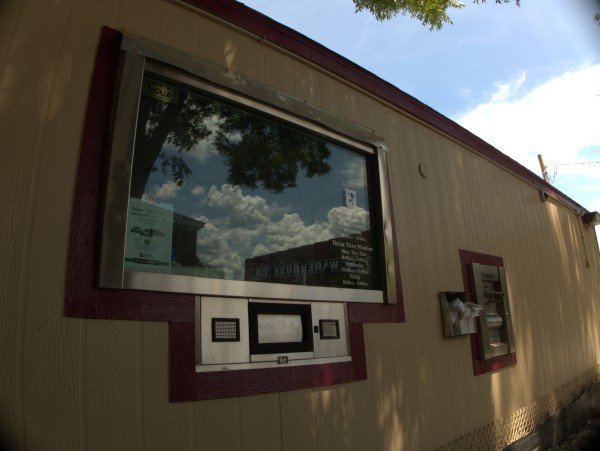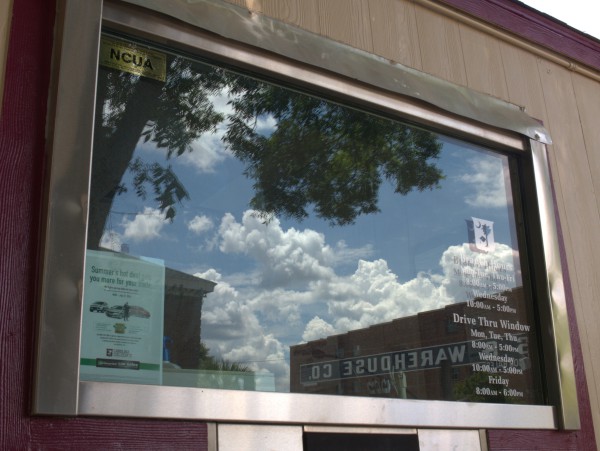 Wow! This will teach me to stop throwing away everything from the credit union that doesn't look like a statement. Being in the Vista today, I drove down Pulaski Street to hit the no-fee ATM at Carolina FCU and was rather surprised to find it, and the substantial building in which it was housed, completely gone.
Well, perhaps not *completely* gone, as they are now working out of a trailer on Devine Street which is basically the same piece of property approached from the other side.
No ATM though.
(It appears the demolition also includes the old Gaines W. Harrison & Sons building at 724 Pulaski.)
UPDATE 15 November 2016 -- The Credit Union is now back at 710 Pulaski in a totally new building, or part of a building (it's also apartments):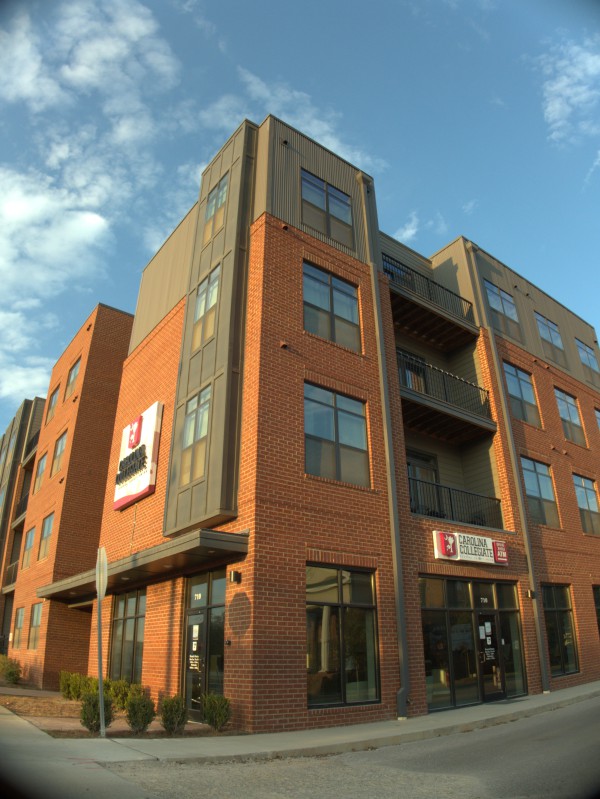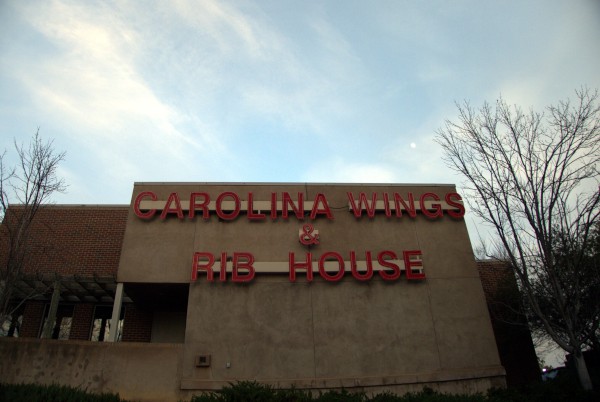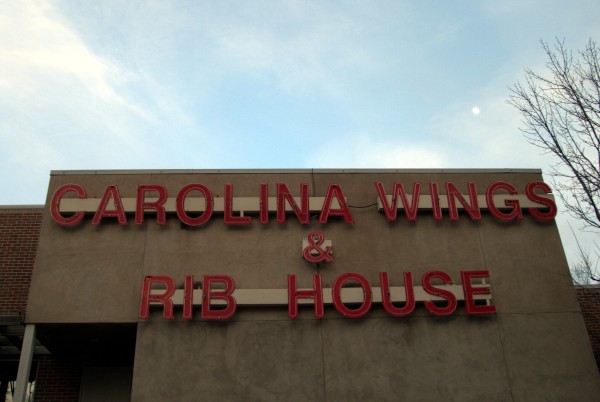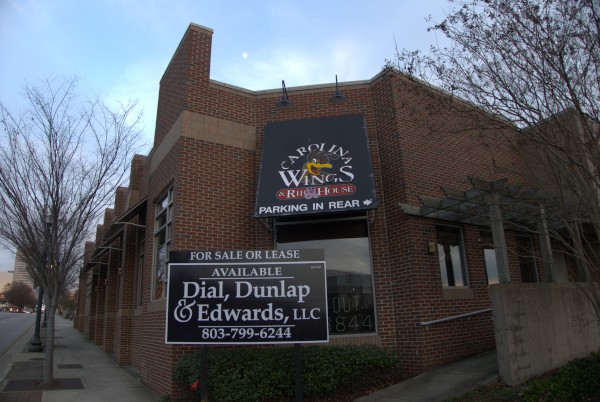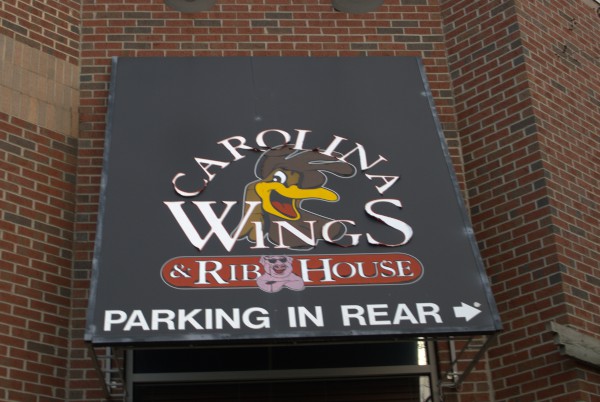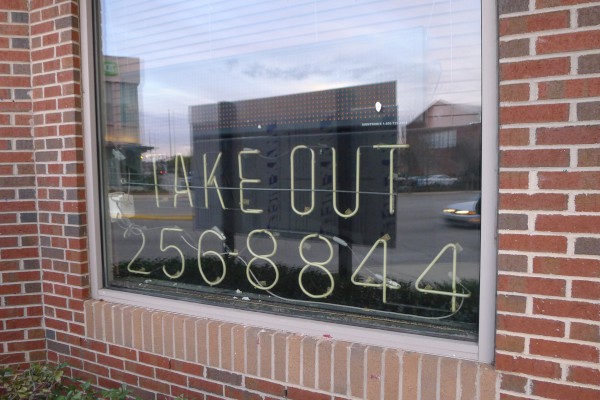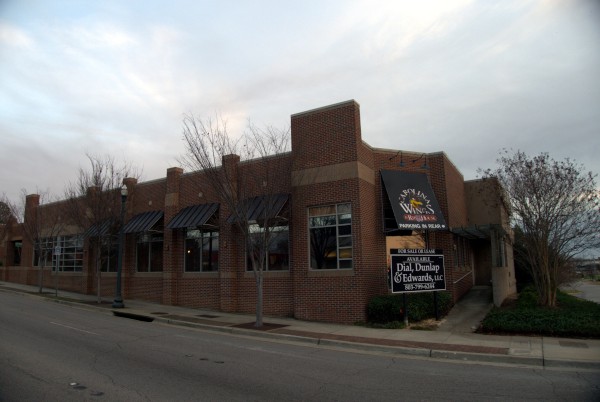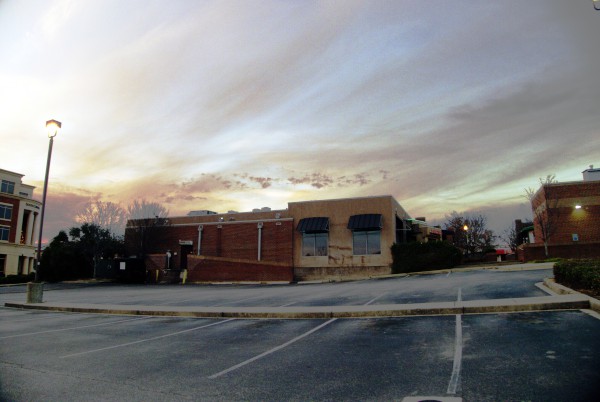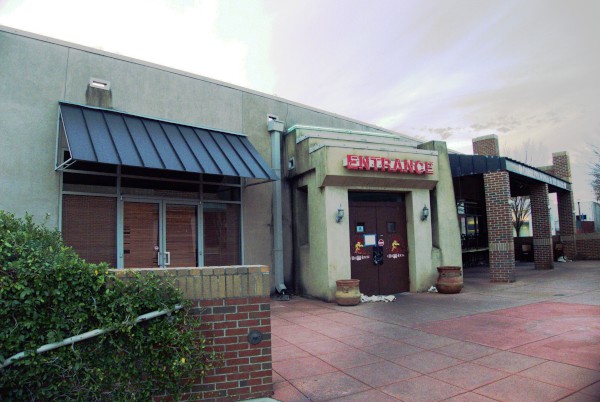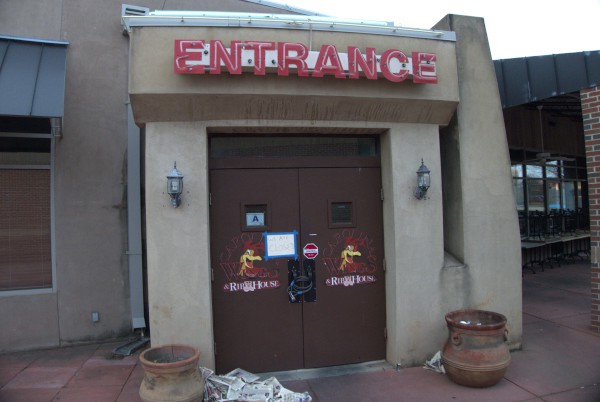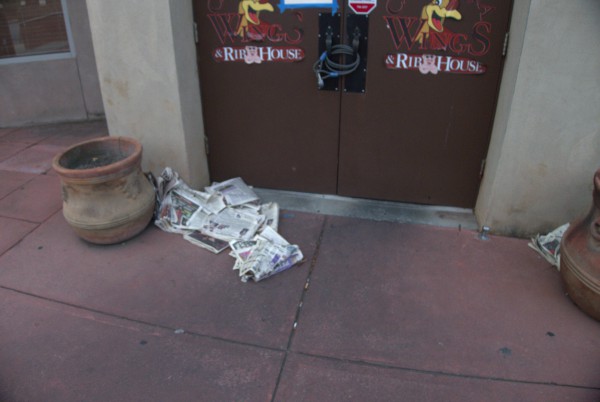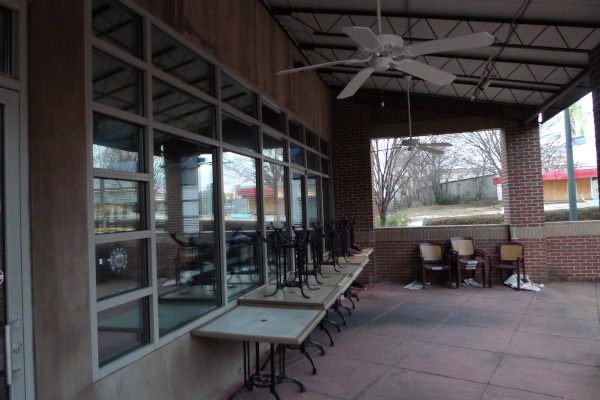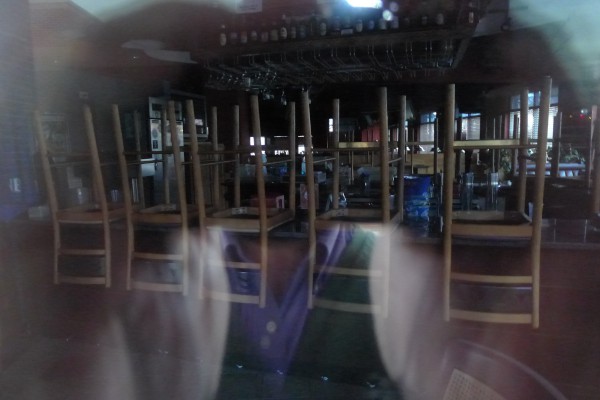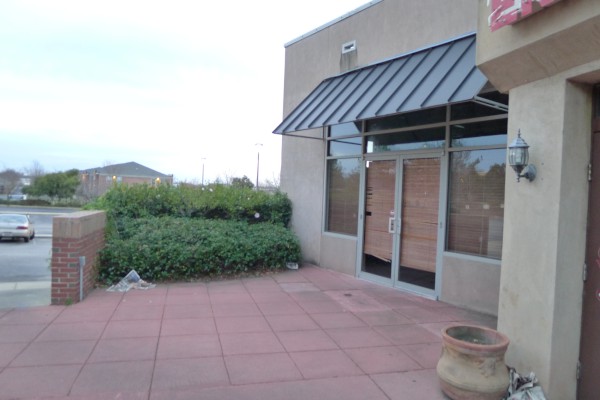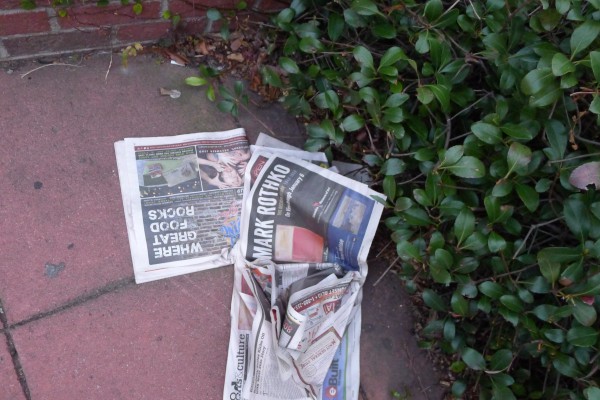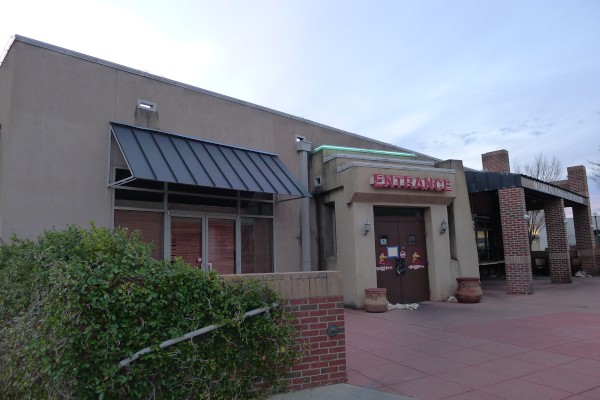 The Carolina Wings at the corner of Gervais & Pulaski is the latest location of this local chain to close. (You can see other stores here, and here).
There was an article in The State about it. I didn't save the link, but the gist as I recall it was that the chain went into bankruptcy, and that as part of their reorganization to come out of it, they were closing stores where the rent was too high and the margin too low to make sense in their current status.
As of a few weeks ago, at least, their Pawleys Island location (really Litchfield, but everybody tries to say they're Pawleys nowadays..) was still open, so they still do have a bit of a non-Midlands presence.
(Hat tip to commenter MB)
UPDATE 14 July 2014 -- As mentioned by commenter Andrew, this building has now been sold: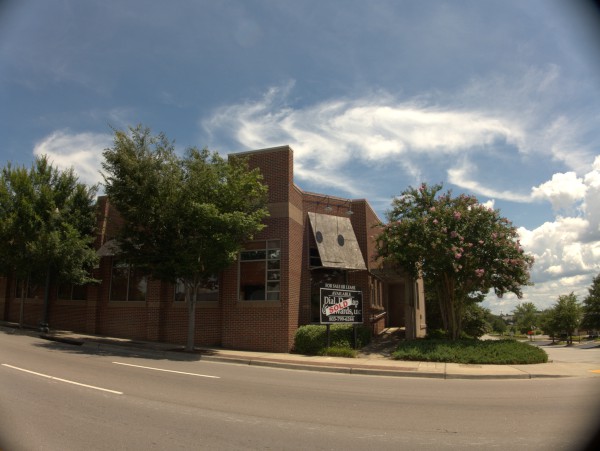 UPDATE 20 April 2020: This builiding is now breastaurant Twin Peaks. Also, adding tags and map icon.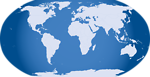 Posted at 12:57 am in Uncategorized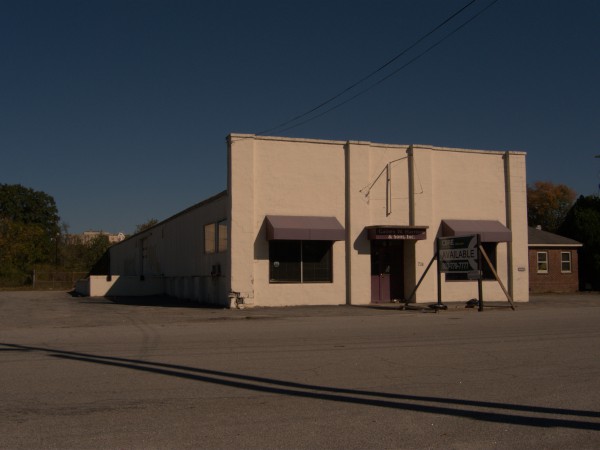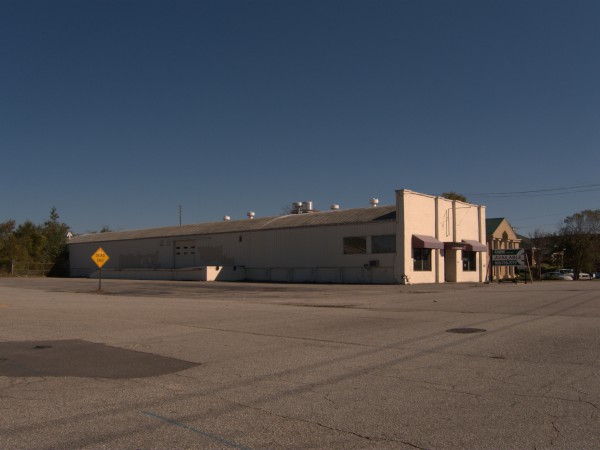 I noticed this building a few weeks back as I was coming out of the USC credit union on Pulaski Street. You can see a smallish picture with the Harrison sign still up in this Loopnet listing. It also notes that the facade is stucco.
This Allpages listing says the firm was in the "Hydraulic Equipment & Supplies, Hydraulic Equipment Repair & Service, Tools & Hardware Supplies" business.
Finally, this listing includes an aerial shot, and notes that the property is
located in the heart of the Innovista Master Plan
which to me at this point is rather like saying it is located convenient to Hard Rock Park..
UPDATE 14 July 2014 -- This building has now been demolished: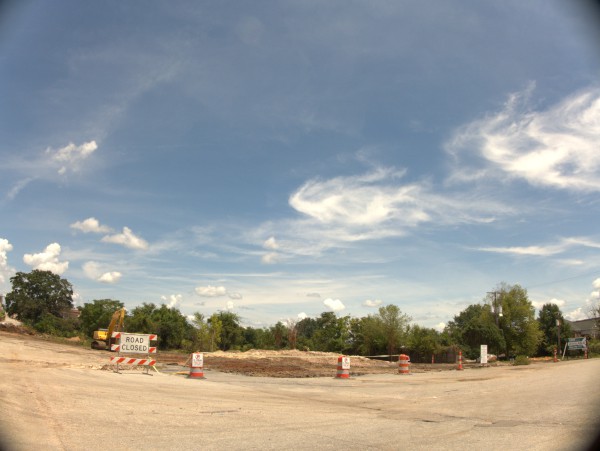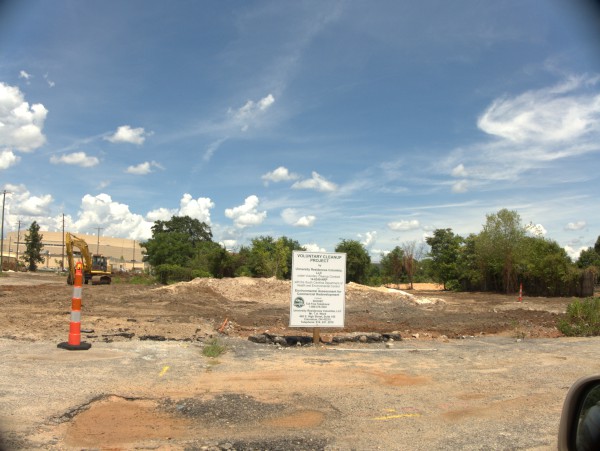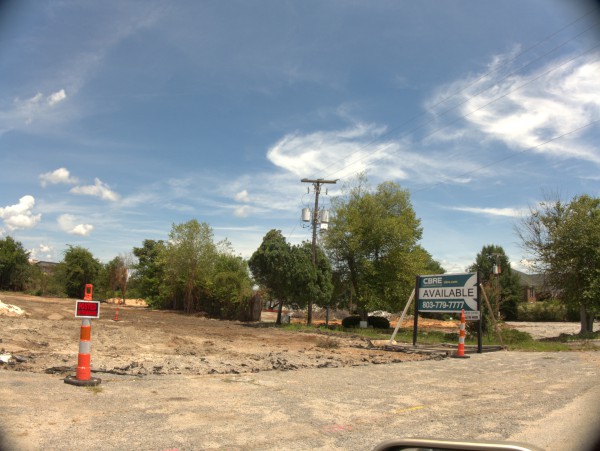 Posted at 6:03 pm in Uncategorized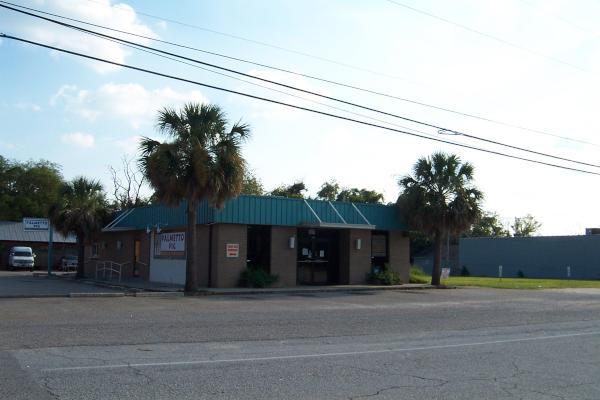 My high school didn't have a cafeteria, so you either brown-bagged lunch, ate off campus if you had a car, or ate microwaved Stewart Sandwiches from the canteen. These were universally acknowledged to be awful, but they had a strange fascination, and we ate them anyway even as we joked about them. I for one, never could tell the difference between the Stewart "Steak Sandwich" and the Stewart "Hamburger".
The company was apparently originally called Stewart In-Fra-Red Commissary of Minnesota and their slogan was the dubious "Sold Almost Everywhere". After my encounter with them in the 1970s, they bought a couple of other companies, changed their name to Stewart Foods, Inc. then merged with Blevins Concession Supply, Co. and changed their name to Stewart Blevins, Inc.. That was in 1992, and I can't seem to find them after that.
Anyway, I was driving around off of Huger Street in the 1980s, and came across their local office. It was something of a revelation as in my mind, Stewart Sandwiches more appeared than were made and distributed on purpose!. The place now appears to be yet another barbecue restaurant: The Palmetto Pig. It may well be a great place, but while the location seems reasonable to me for a food distribution operation, I think it would be a bad place for a restaurant.
UPDATE 1 June 2011: Commenter Andy says this was Shealy's Sandwiches, not Stewart, and that Shealy moved here from the Assembly Street location (now TakoSushi).
Well, I'll try to verify that it was never a Stewart in old City Directories when I get a chance, but in the meantime, I'm leaving all the Stewart's memories here. (Similarly to what I had to do when I screwed up Krystal..)