Archive for the 'vista' tag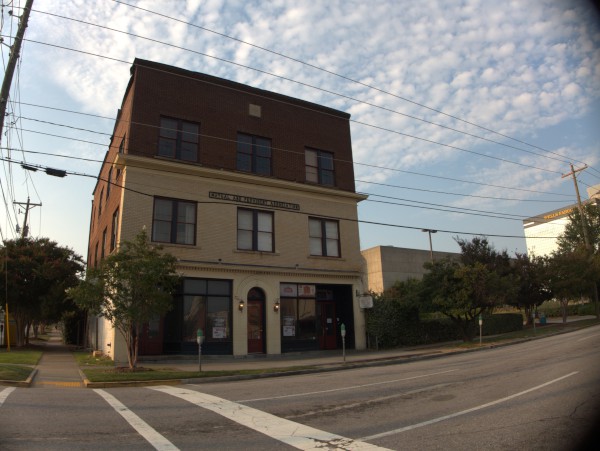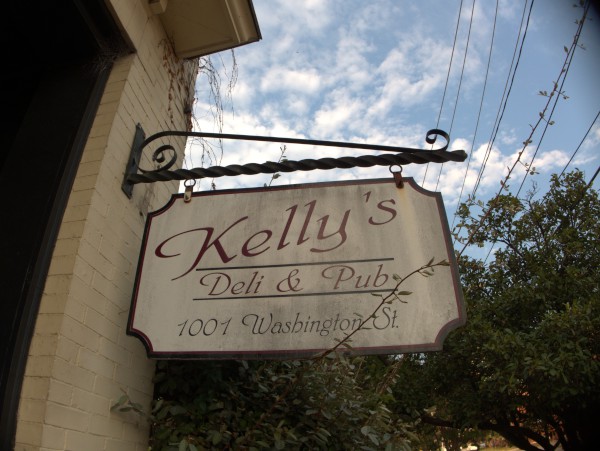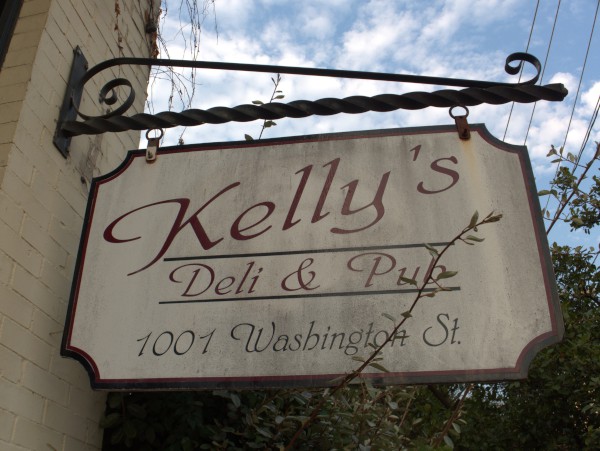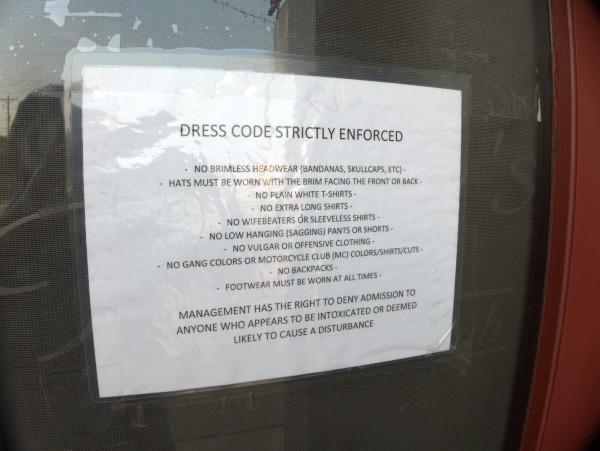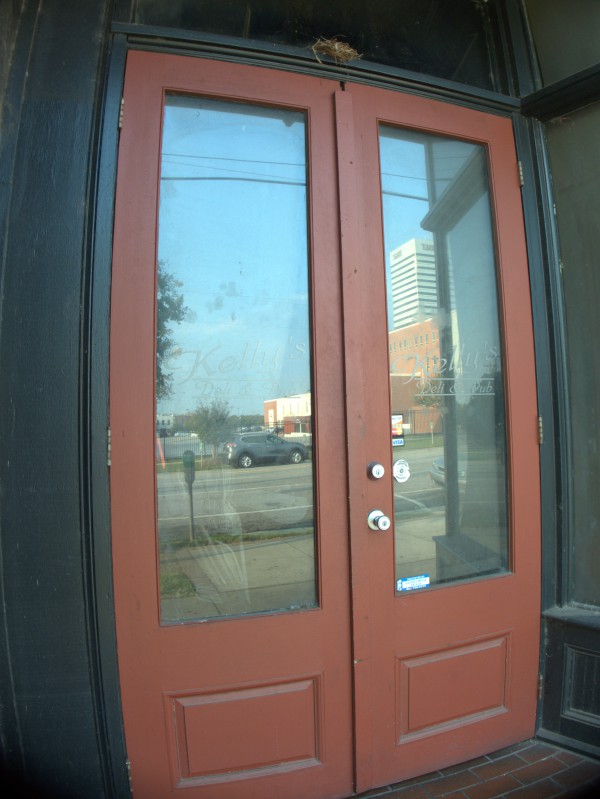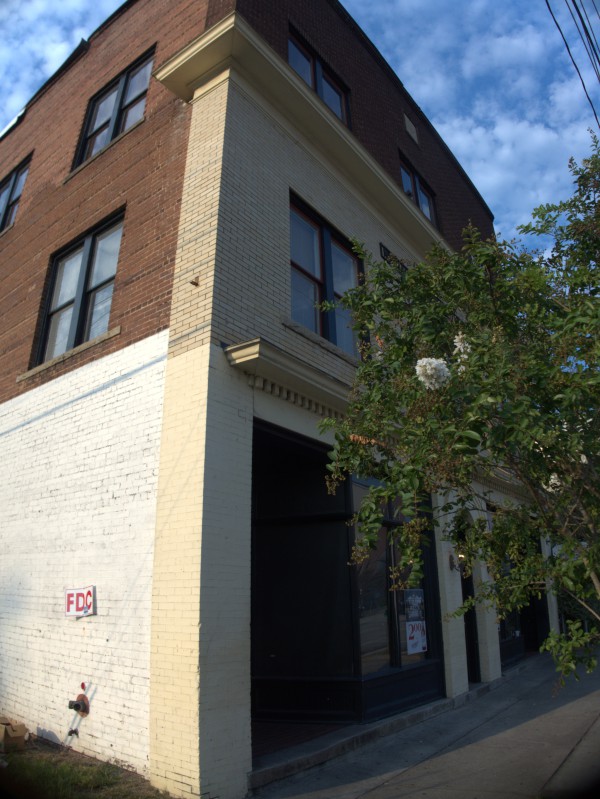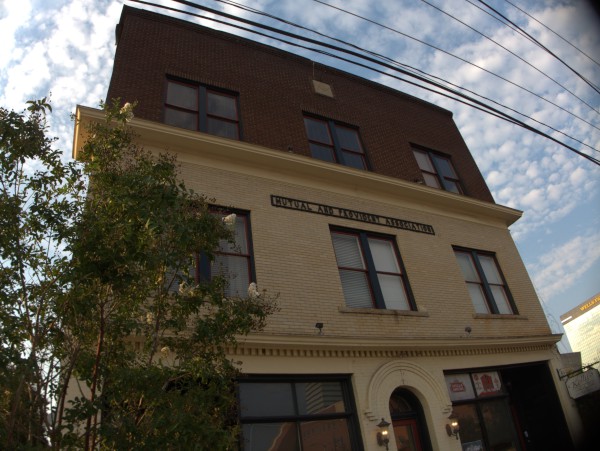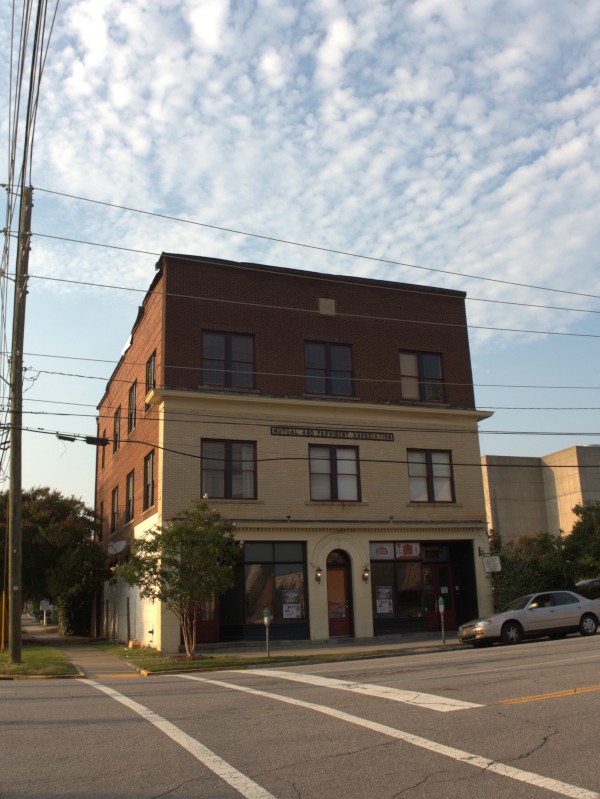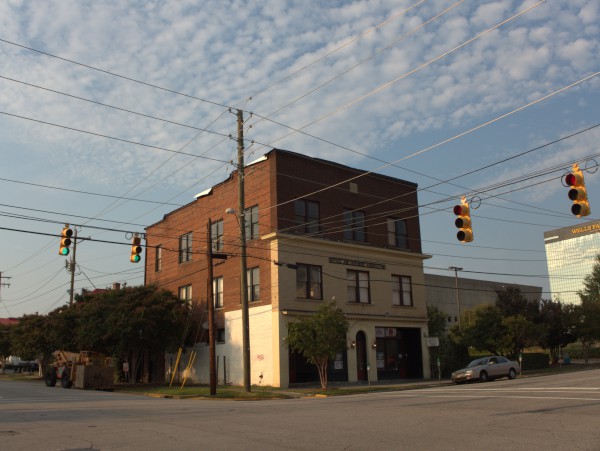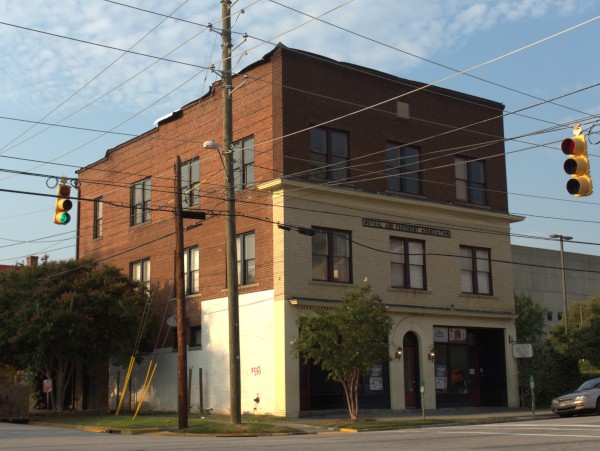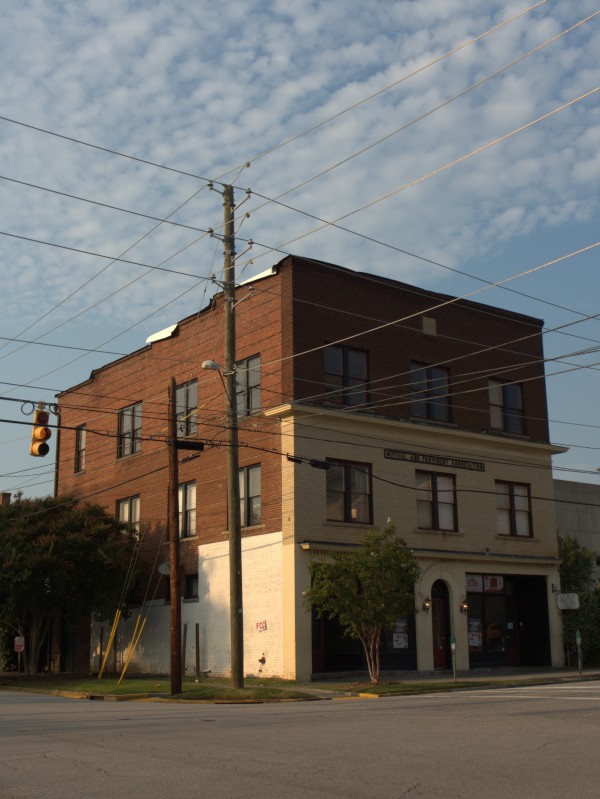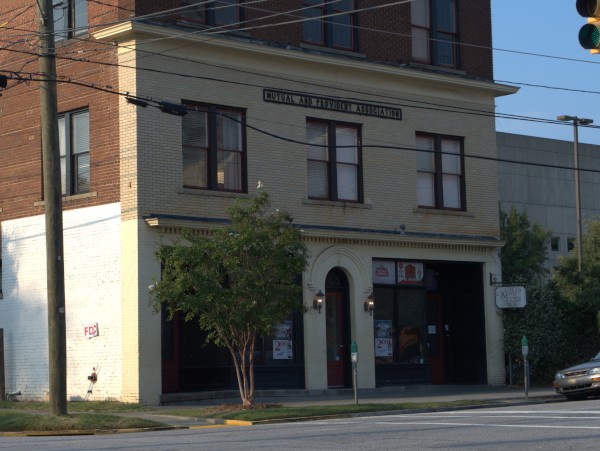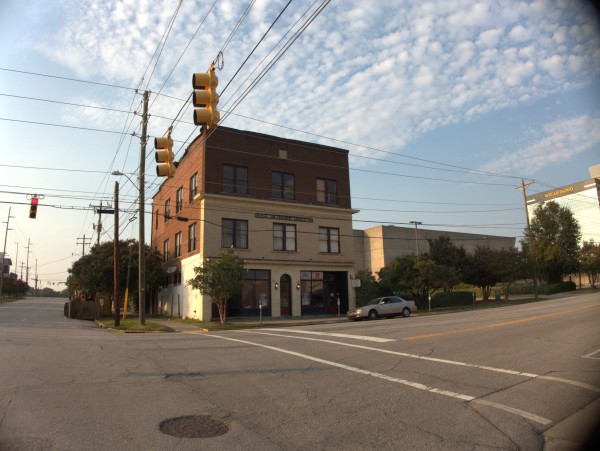 Kelly's on Washington wasn't really on my radar, other than that I would wonder about it sometimes as I drove home from the Mellow Mushroom at night. The Free Times has the story on the closing.
Seeing the building in the daytime, I really like it. This SCDAH write-up gives some of the building's history:

Built in 1909, this commercial building became a significant part of the Washington Street business district. African-American businesses, professionals, and institutions in the North Carolina Mutual Building provided needed goods and services to Columbia's African American population during the years of Jim Crow segregation in the South. In order to deal with segregation, Columbia's African Americans formed many of their own institutions and businesses to serve their community. While these institutions and businesses were located in several areas of the city, the main concentration was in the Washington Street business district, the city's black downtown during the period of Jim Crow segregation. The North Carolina Mutual and Provident Association built the North Carolina Mutual Building. African American businessmen in Durham, North Carolina founded this life insurance company that became the largest African American owned life insurance company in the United States. Built at a cost of around seven thousand dollars, the structure included two stores on the first floor and nine offices on the second floor. The company would use three of the offices and rent the others. Though it sold the building in 1920, North Carolina Mutual continued to maintain an office in it until the mid-1930s. The building is a rectangular brick commercial block with three stories. The first two floors are visually distinct from the third floor which is a later addition. Listed in the National Register January 20, 1995.
(Hat tip to commenter Justin)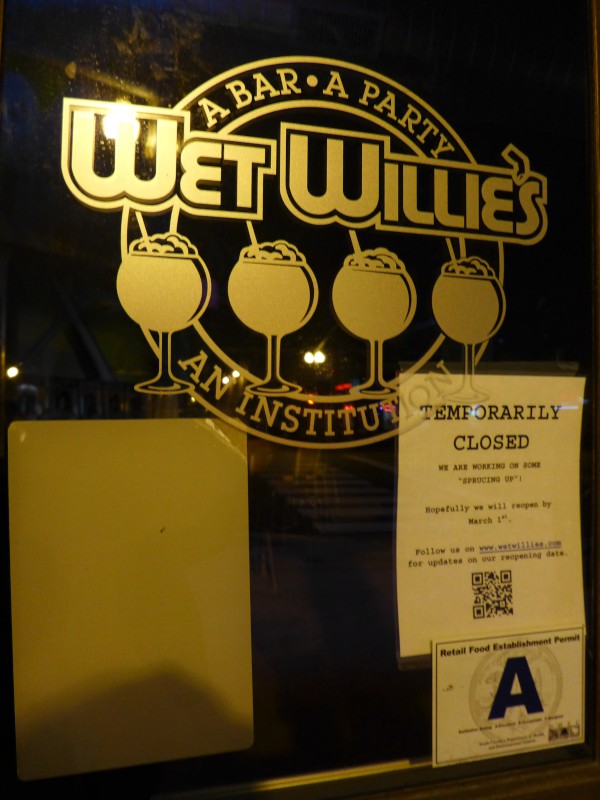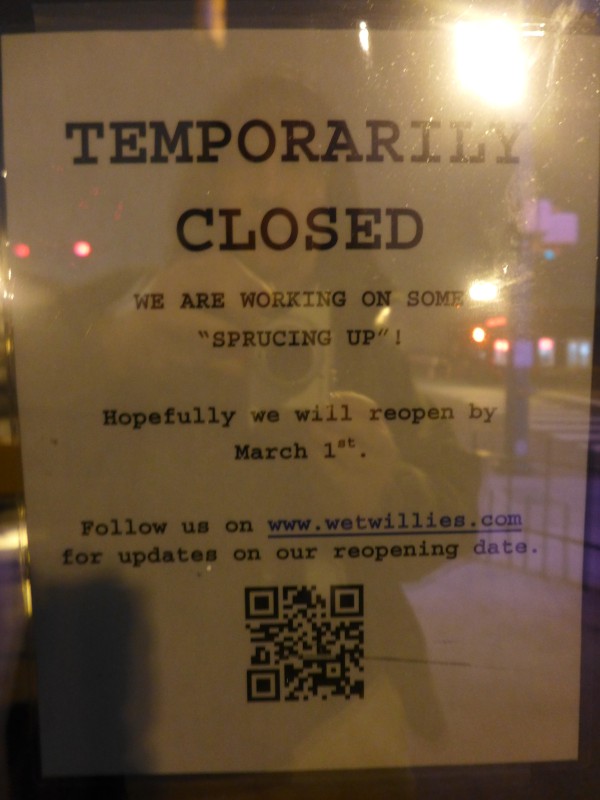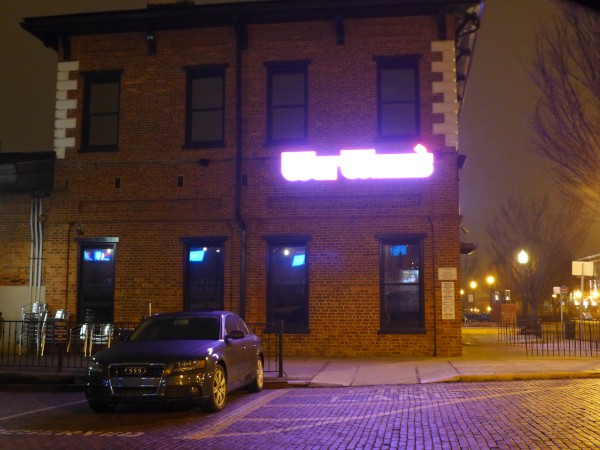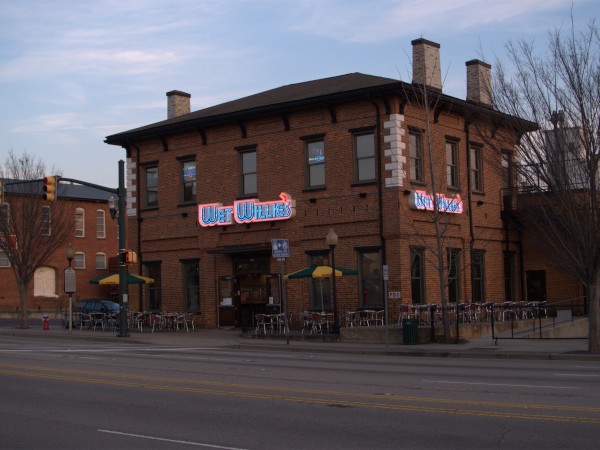 Wet Willie's on Gervais has been mentioned in the comments lately, so I decided to swing by there after leaving Mellow Mushroom this evening to see what the state of the place is.
As reported, it is in fact closed, but the door sign leaves some hope that it may be back by 1 March 2016 after "sprucing up", although the web site given on the sign does not, in fact, have any relevant information that I can see.
I really like that building, by the way..
(Hat tip to commenter Dustin)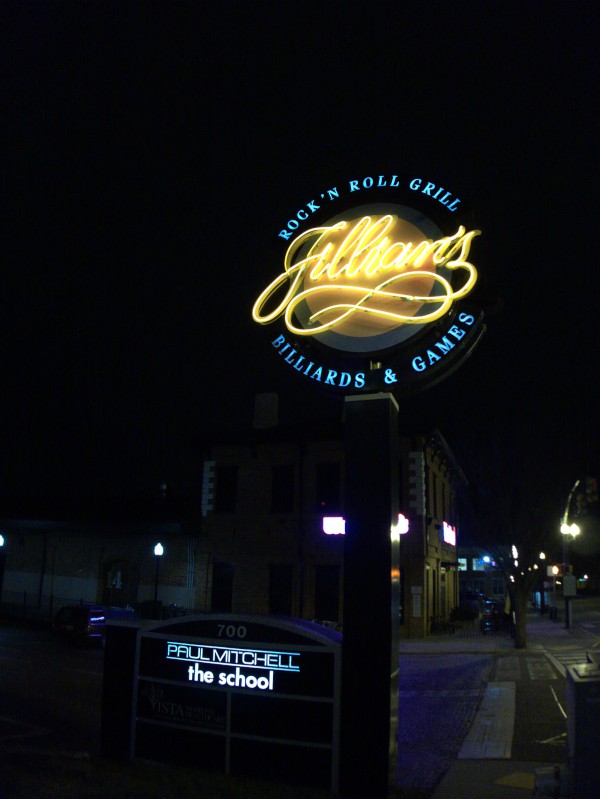 By this point, the fact that Jillian's in the Vista has closed their doors has been pretty extensively discussed in Have Your Say. I believe I had been there twice: Once for a class reunion, and once for a Swimming Pool Qs show. We were supposed to have a family event there about two years ago, but it turned out to be too crowded, and we ended up at Mellow Mushroom. About all I can recall from the times I was there was that it was too loud and busy to ever be a regular spot for me.
The State lays the closing at the feet of the Great Flood of 2015, saying that the 10 day closing and coverage denial by business interruption insurance sealed the deal. Commenters here tend to favor an accumulating straw theory in which the one which broke the camel's back would have come soon one way or the other.
(Hat tip to commenter April)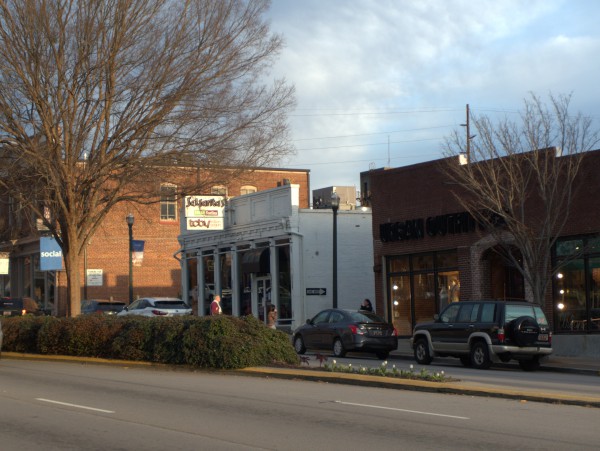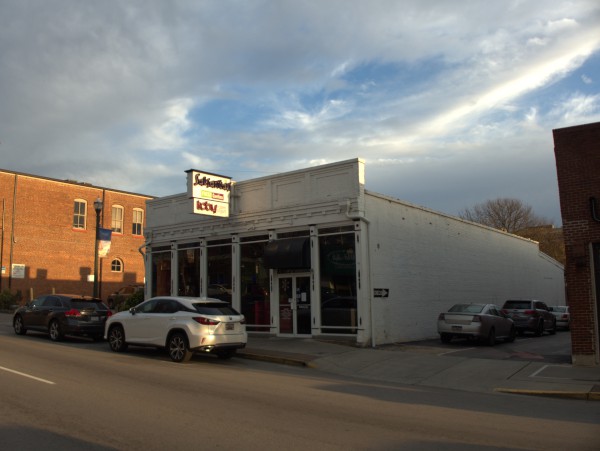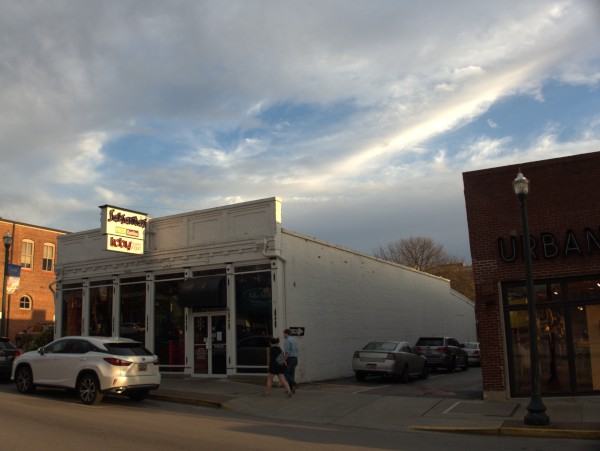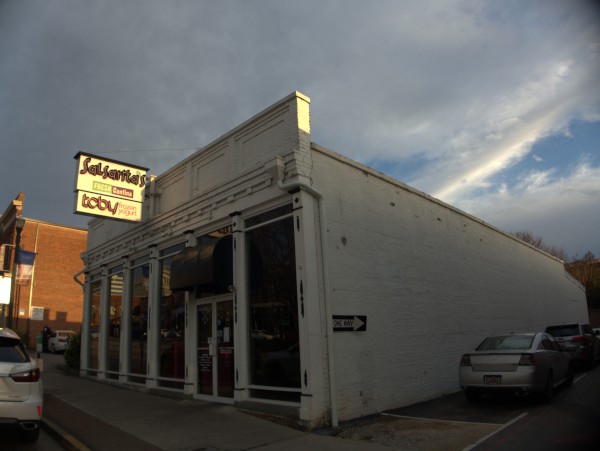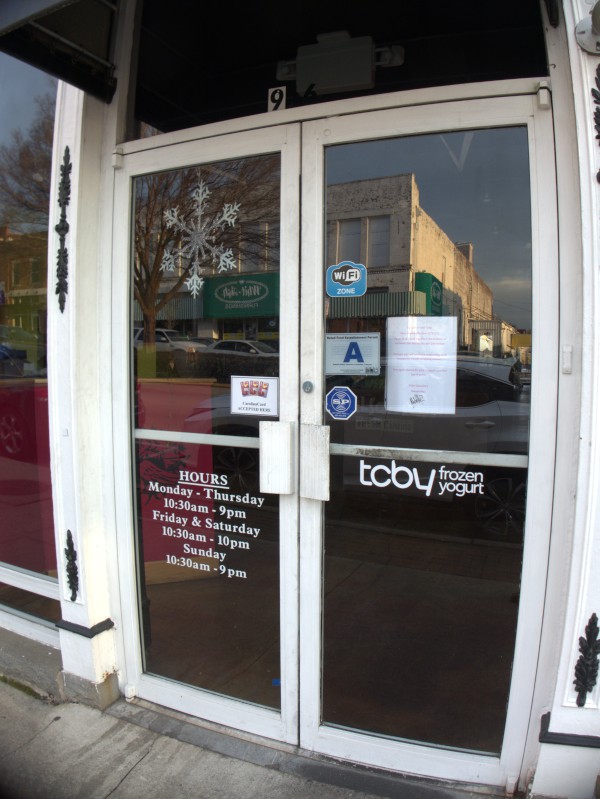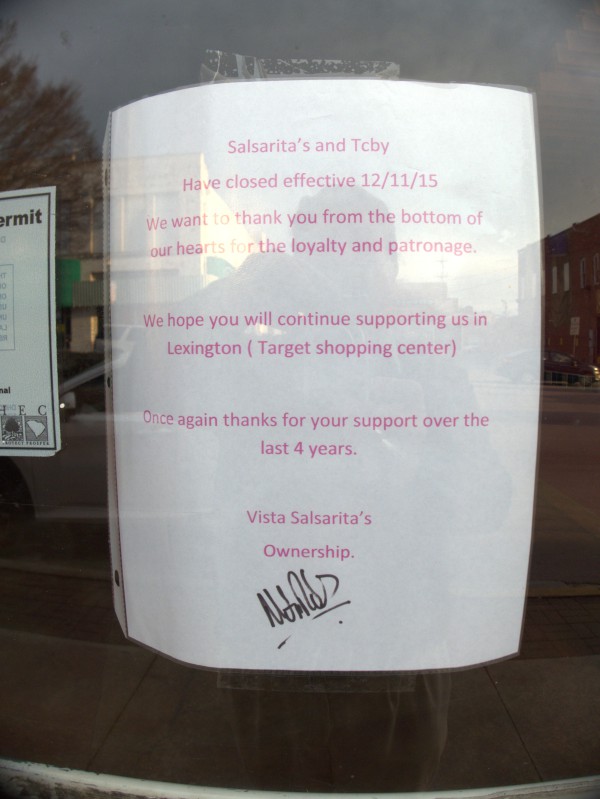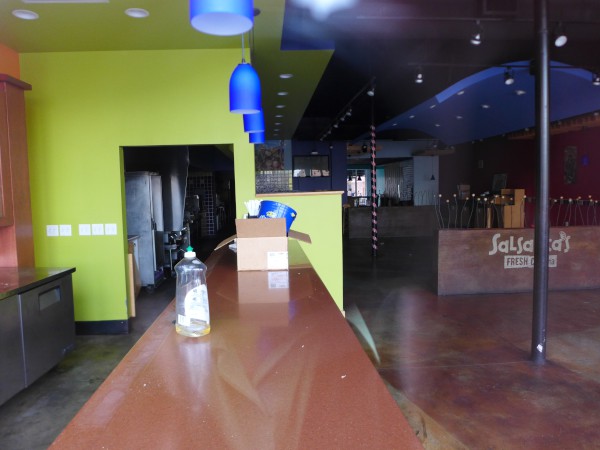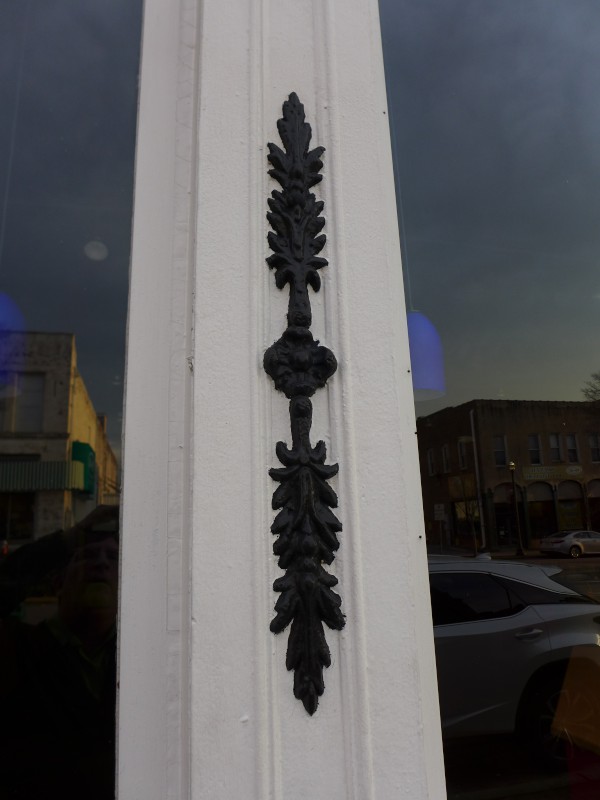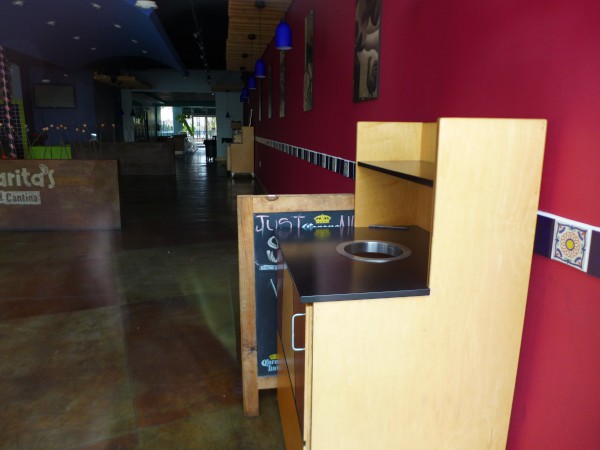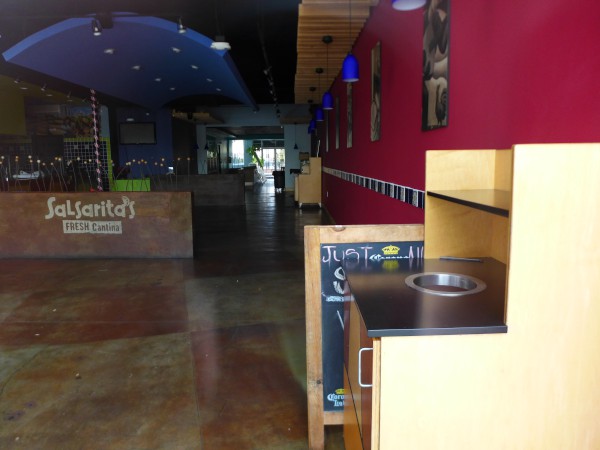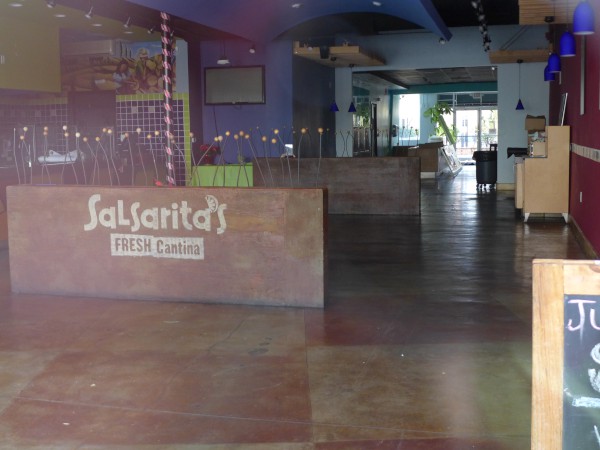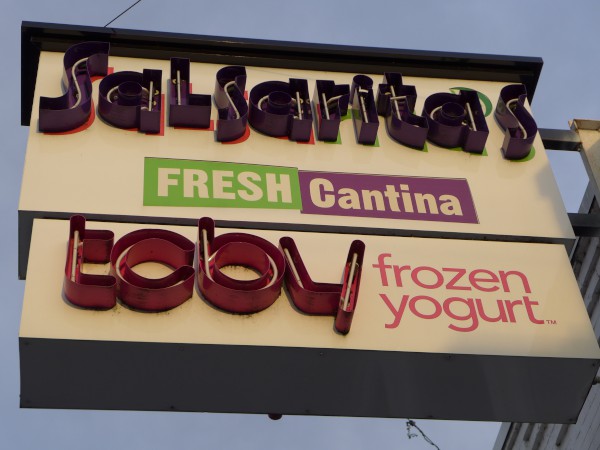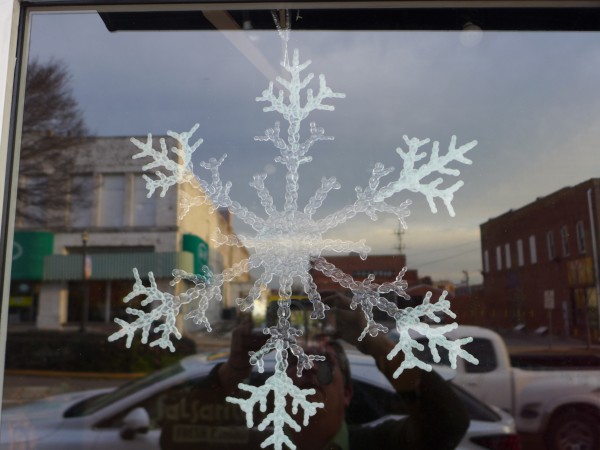 Salsarita's is one of the Moe's-like Mexican chains that I have not tried. There's no particular reason for that, just that there weren't and aren't any in my usual haunts. TCBY I have visited many times over the years, though not at this location. They make a perfectly fine frozen yogurt, though I'm afraid that's something of a commodity at this point.
I'm no fan of Chipolte, but I have to think that the location opening down the hill from here at 619 Gervais Street cannot have helped matters.
(Hat tip to commenter Justin)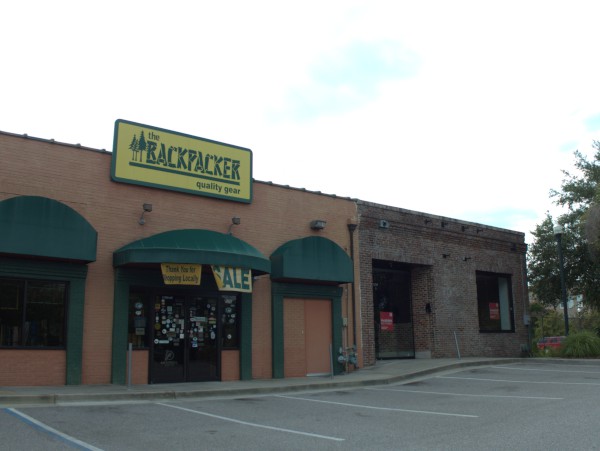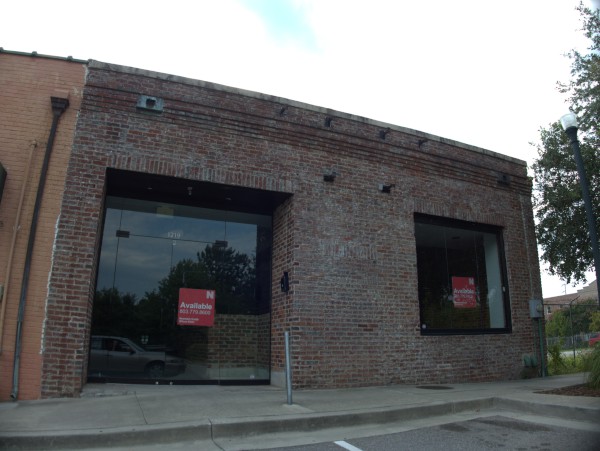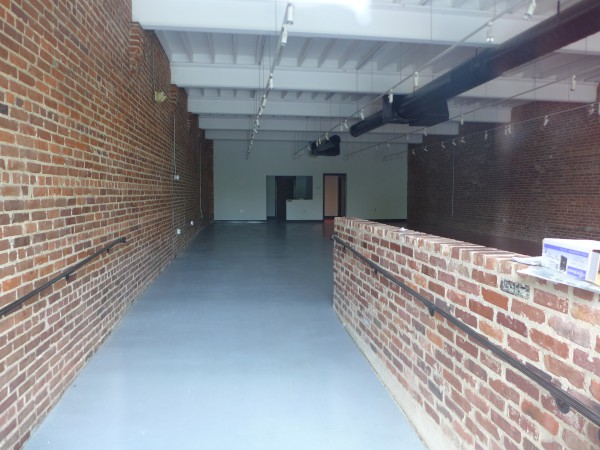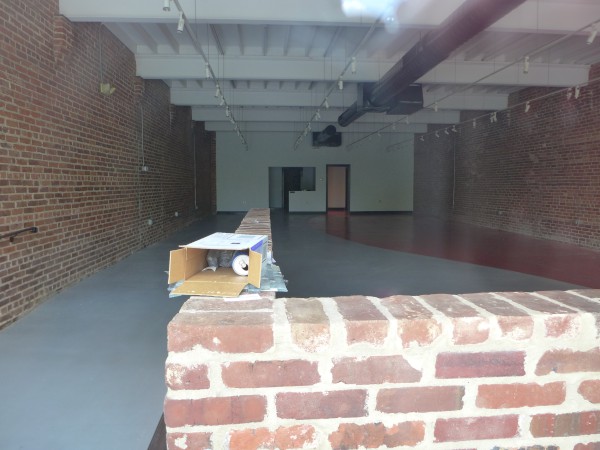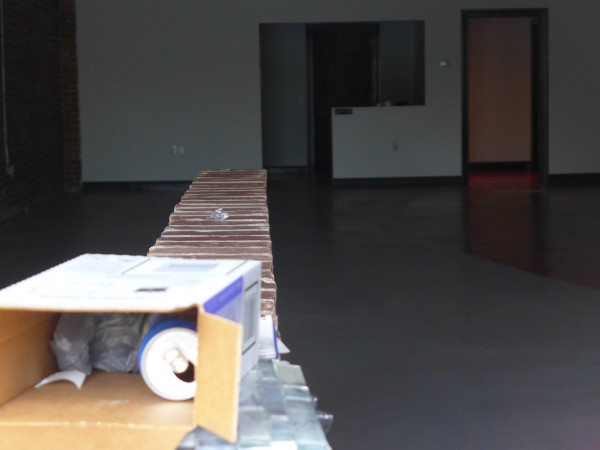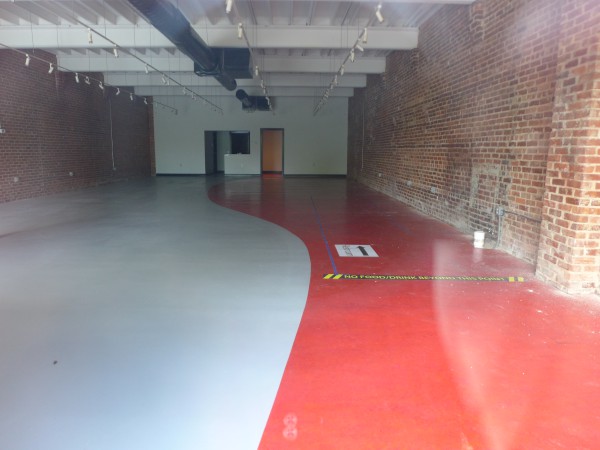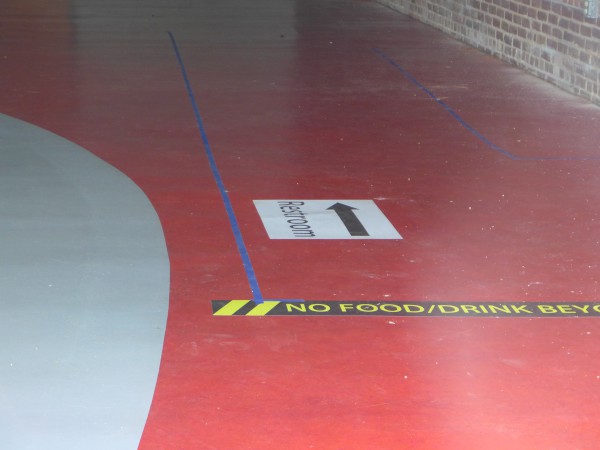 I was not familiar with this place, but apparently this store was the only Apple authorized repair location in town.
My experience as a computer guy is that Mac stuff is great until it stops working, then it's a real pain to get working again. Granted this impression comes mainly from the software side where everything was so "easy to use" that there were never any diagnostic knobs to tweak, but there you go..
Commenter Matt reports a new Apple repair location on Taylor Street.
(Hat tip to commenter James R)
Posted at 10:27 pm in Uncategorized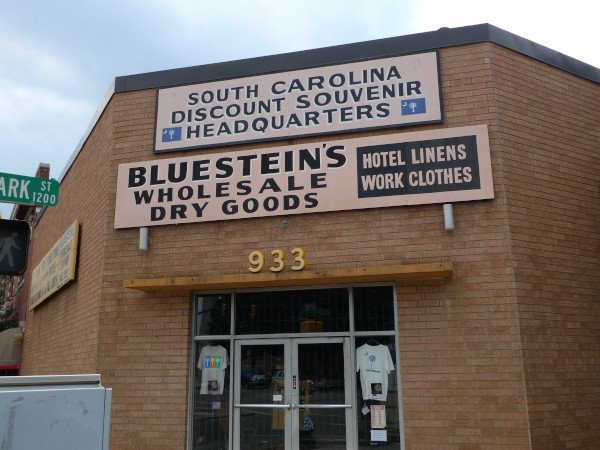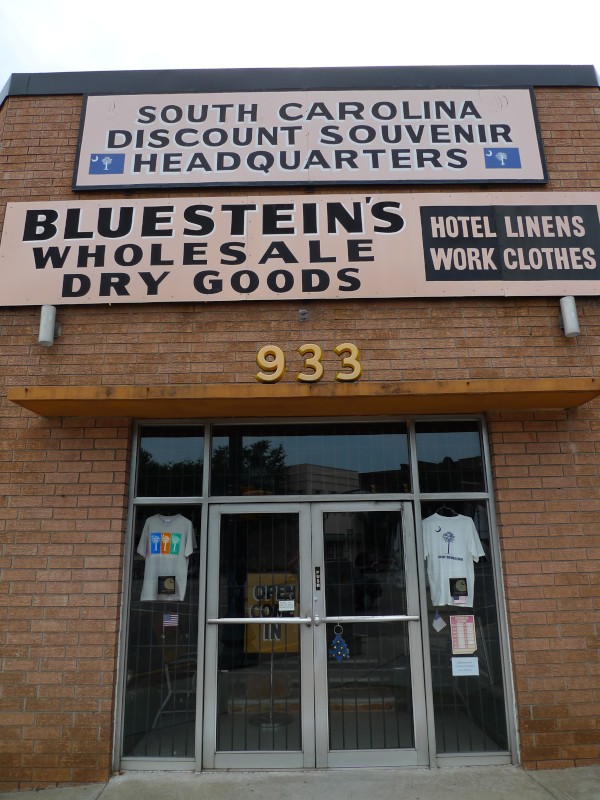 The date was, I think, 1983, at about this time of year, and pretty much everything was right with the world. The Carter years were over, I was at USC and had, after a bit of flailing around, found something I liked and was was good at that I figured I could spend the forseeable future doing. It was springtime and I was taking a fun elective, "Introduction to Cinema", or some such course title.
I can't now recall the professor's name, but he was quite entertaining and well versed in the material. I remember in particular one of his theories, probably not 100% serious, that people in the first few decades of the 20th century lived their lives much more dramatically than we do now. This would explain, he said, why silent movies look so over-acted to us, but yet when he went back to the original period newspaper reviews of the features, he invariably found praise for the naturalness of the performances. At any rate, we screened many of those silent classics as well as more modern flicks into the French New Wave period and beyond. The kicker for the course was that for the final project, we would split into groups and make our own short films.
Well, as it happened, one of my Computer Science friends was in the course with me, so we formed a group of two for the project. I had, from somewhere, a Super-8 camera with an attached flood, so we were good on the technical side -- all we needed was an idea and script.
Now, one of the films we had screened was Ingmar Bergman's The Seventh Seal. I don't know what I would think of it now, but at the time, I believe we both thought it a bit pretentious, and more importantly, a good subject for parody (which could only be helped by the fact that everybody in the audience would have seen the film recently too). I recall very few of the details, but the key fact is that a robed avatar of DEATH was going around taking lives with visual metaphor of a candle going out. We figured that with modern medical technology and life support, HIS job might be a bit less easy. We kicked it around a bit and figured we could get a usable 10 minutes from the idea easily.
Since I had the camera, and there were only two of us, it was obvious that my friend was going to have to be DEATH. It was a bit of a problem that she didn't look at all spooky or dangerous, but she had some ideas for that. Now, she was from North Augusta, so I have no idea how she knew more about this piece of Columbiana than I did (other than I rarely paid attention to anything outside of a book in those days), but she walked us down to the Vista (which was not called that at the time) and into Bluestein's Dry Goods. I had only a vague idea what a "dry goods" store was and certainly would not have automatically included sheets in that category, but she easily found a good sized, inexpensive sheet, and we were out the door. Next we stopped at the grocery for some black Rit dye, and mixing that up in my mother's washer (I have no idea how the next load of clothes came out), we dyed the sheet black.
Wound in black sheets, and with a bit of white makeup, my friend was a perfect DEATH. Next we made some cardboard signs saying "Life Support", and got some trick birthday candles. We put the signs up over the end of hall double doors in LeConte College (the CSCI building at the time), and our tracking shots had DEATH wafting through the corridors of that building and through the doors into the "Life Support" ward. At that point, the idea is that we would cut to the trick candles, and that everytime DEATH would snuff one out, it would re-light. Finally, he would be so frustrated he would break the 7th Seal (on a bottle of Seagrams 7..) We planned the shoot for well after hours (there was no building security in those days) and everything went perfectly without a soul present to ask what in the world we were doing. We got enough footage that we figured we were golden and wrapped up.
Next, I had the film developed, and it was time to edit the movie together. At that point I was suddenly stricken with pollen season allergies like never before and never since. It was non-stop sneezing, and my eyes were watering so badly I literally could not see to use the Moviola. In the end, my friend had to take it and set it up in the downstairs computer remote in the (as we called it at the time, Physical Sciences building) and she edited the movie together completely on her own during her late night shifts as the computer operator there. She did a great job of it, and the film was a hit with the class, we got good grades and moved on to the next semester. As far as I know, she still has the reel somewhere, but I'm sure it's better in memory that it would be watching it again now...
And that's my Bluestein's story!
Posted at 12:32 am in Uncategorized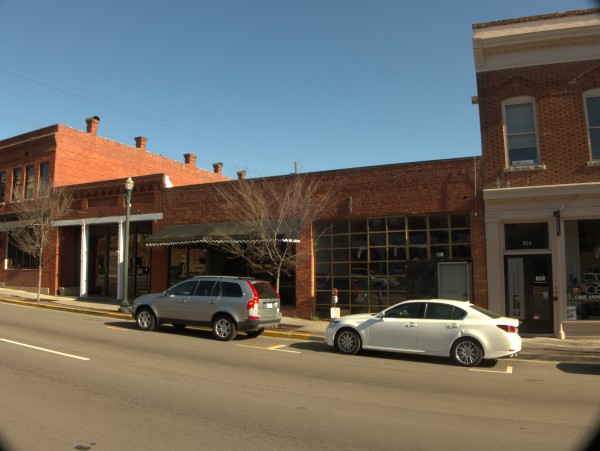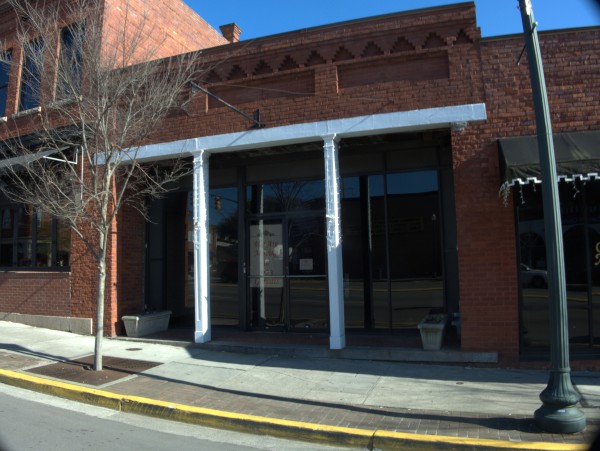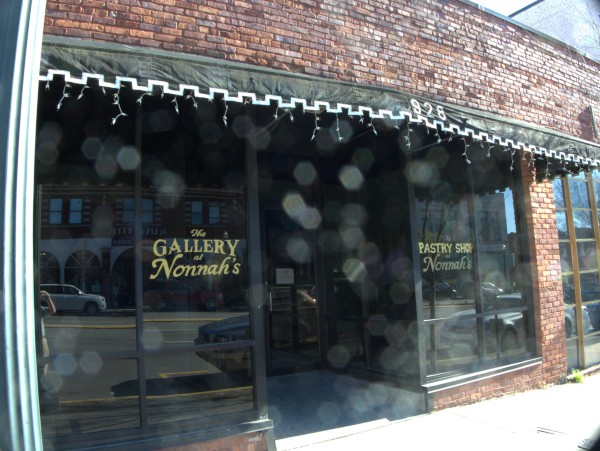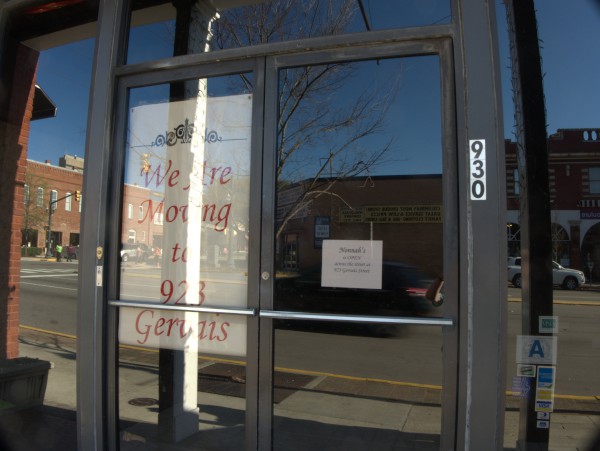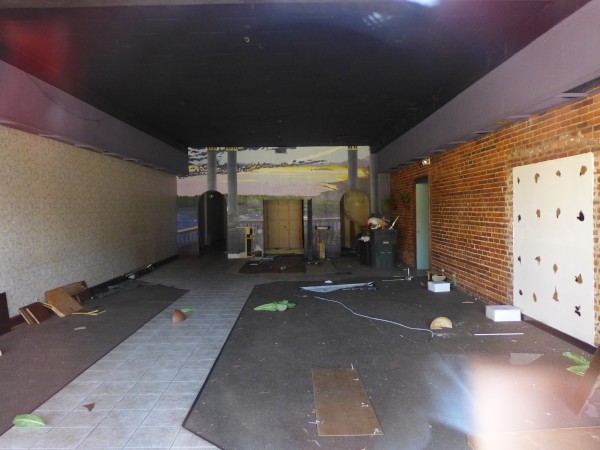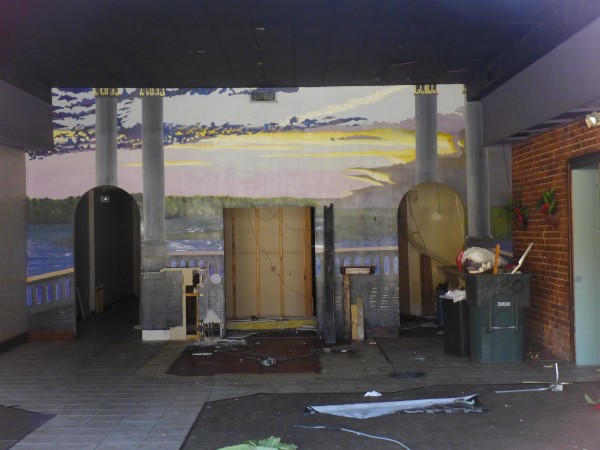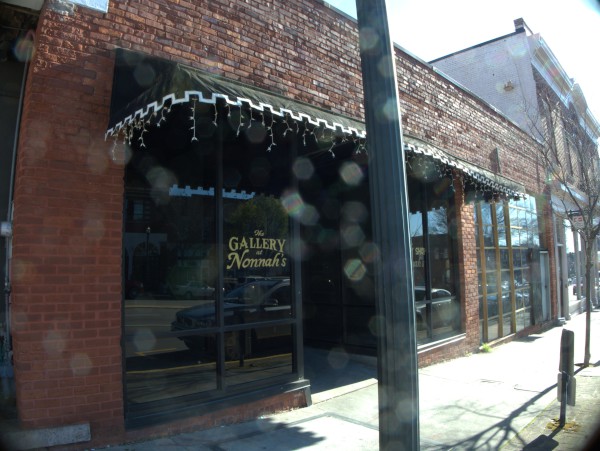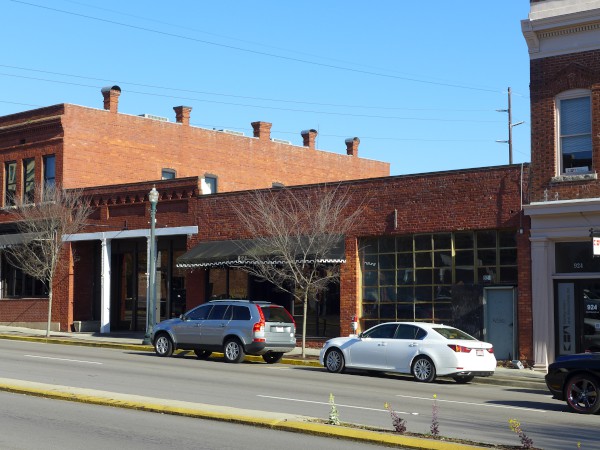 Art gallery, coffee house and dessert venue, Nonnah's has moved almost directly across the street from it's original Gervais Street location at 930, to 923 Gervais. Somehow I never became a regular at this place. I guess in part that's because I want it to be Kaminsky's and it's not. Every time I've stopped there, it has seemed very cake-oriented to me, and I want pie, cheesecake, tiramisu, mousse and creme brule..
Here is the new location: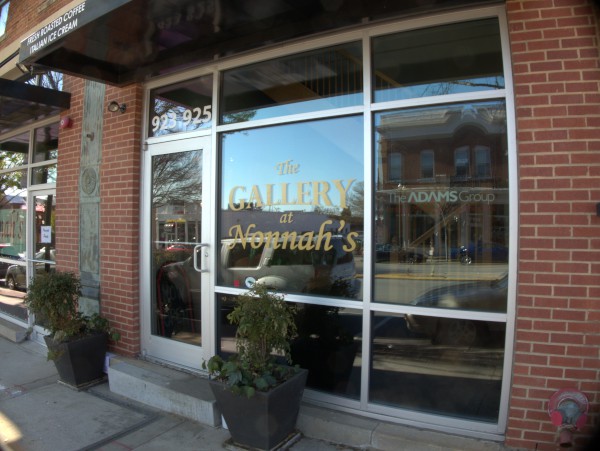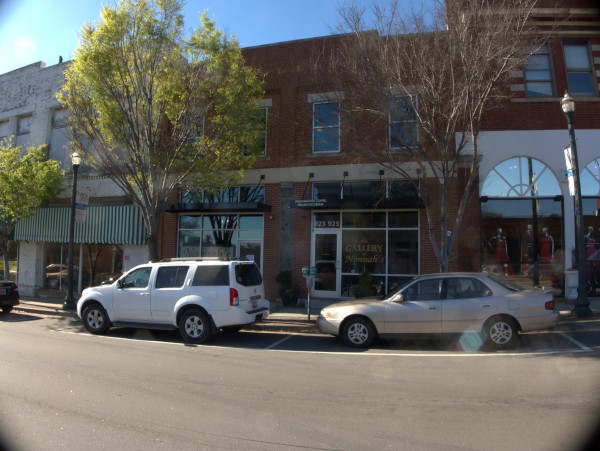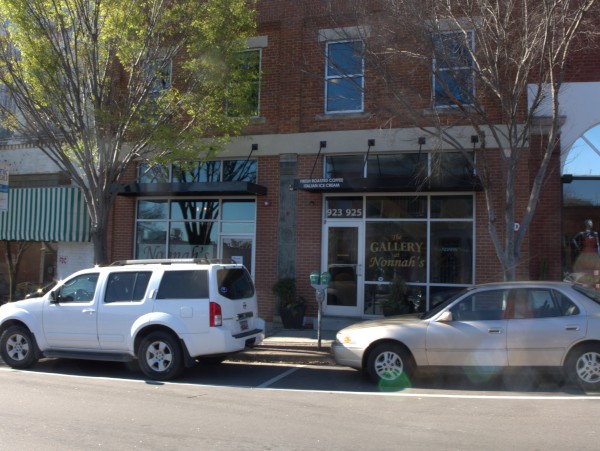 Posted at 11:43 pm in Uncategorized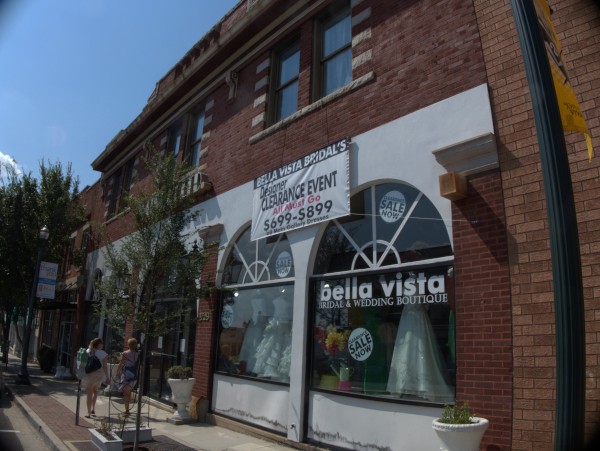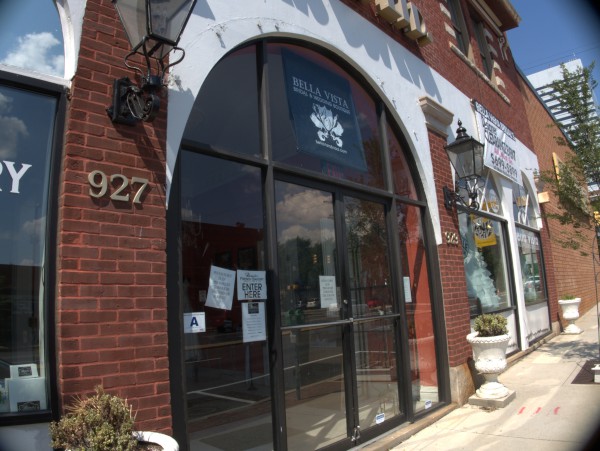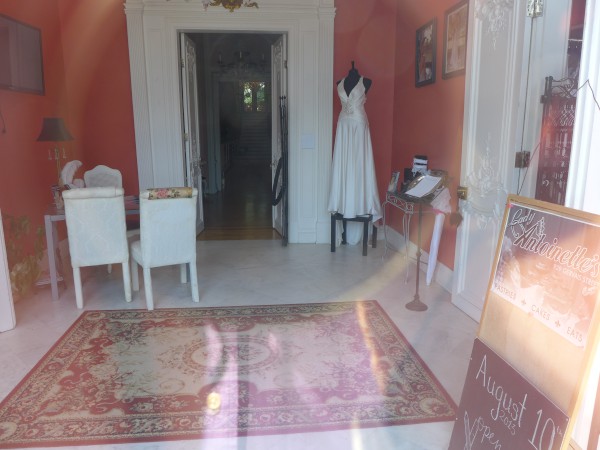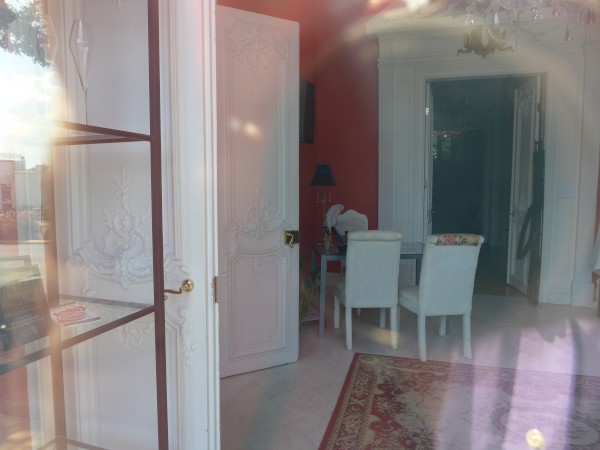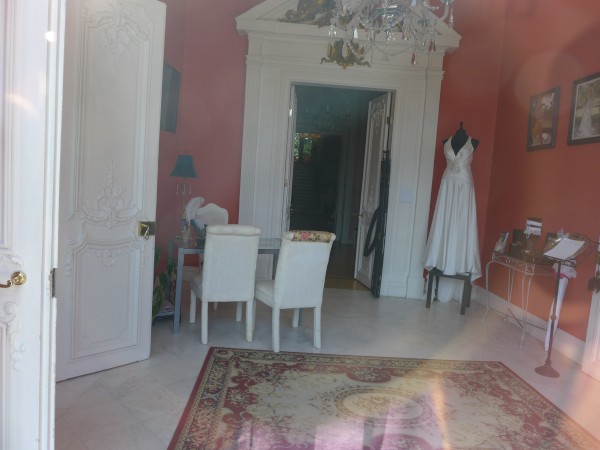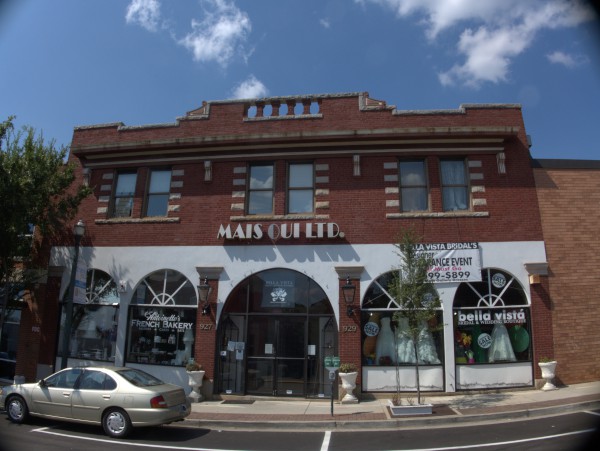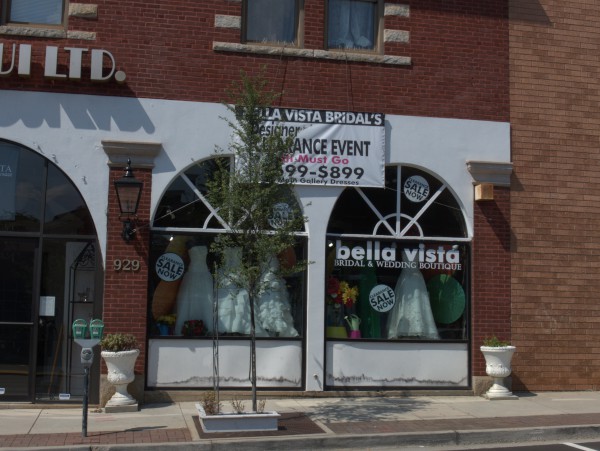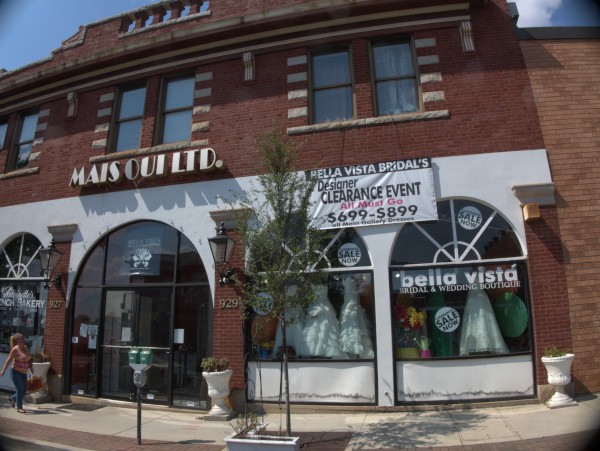 According to WIS, Bella Vista closed their doors in late August filing for Chapter 7 bankruptcy.
An update to the story notes that the owner plans to sell the inventory during the bankruptcy procedings. Unfortunately it seems that this inventory includes already spoken-for (and deposit-paid-on) wedding dresses for soon-to-be-brides. Certainly not a good situation. When I took these pictures on 8 September 2013, that sale had apparently yet to take place (though signs for it were in place), as the store, while closed, looked fully stocked.
The adjacent bakery, Lady Antoinette's, is apparently associated and also involved in the bankruptcy.
(Hat tip to commenter Tom)
Posted at 5:04 pm in Uncategorized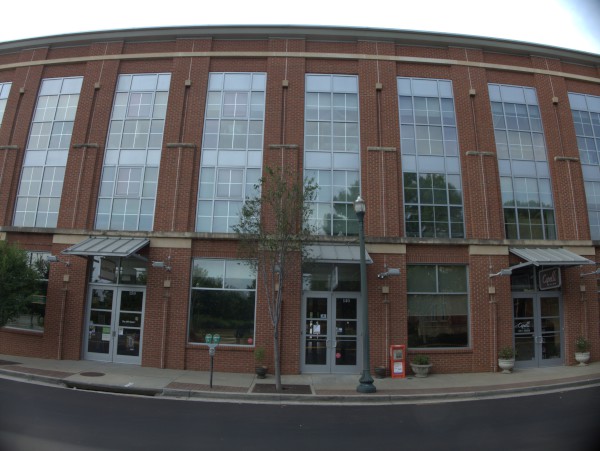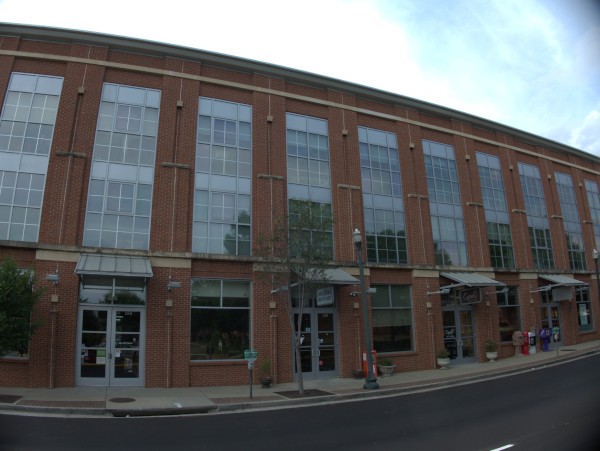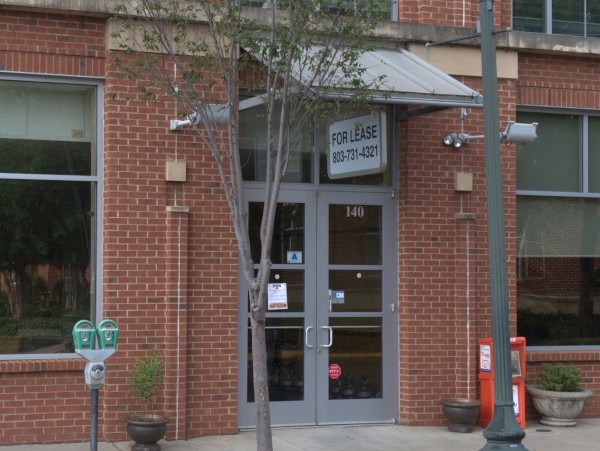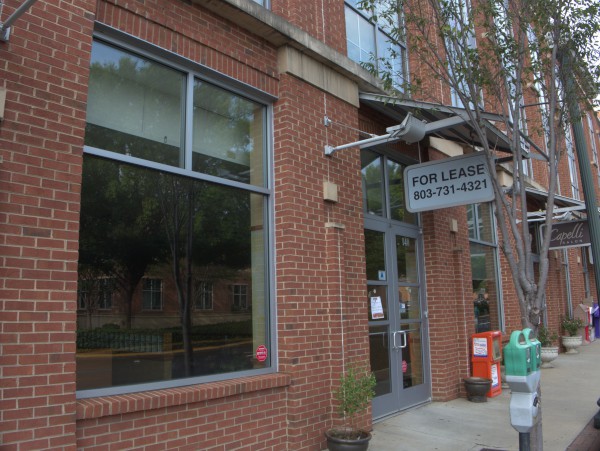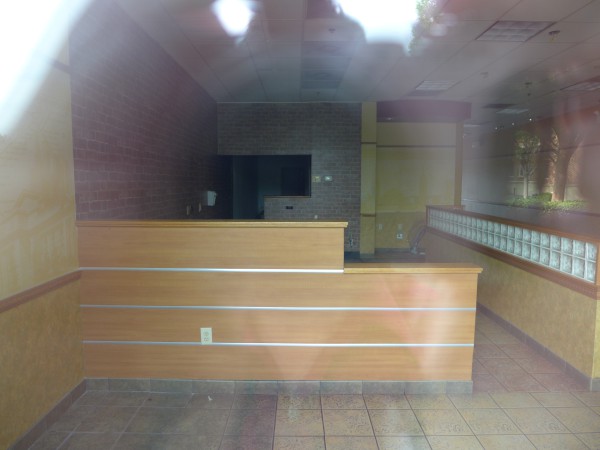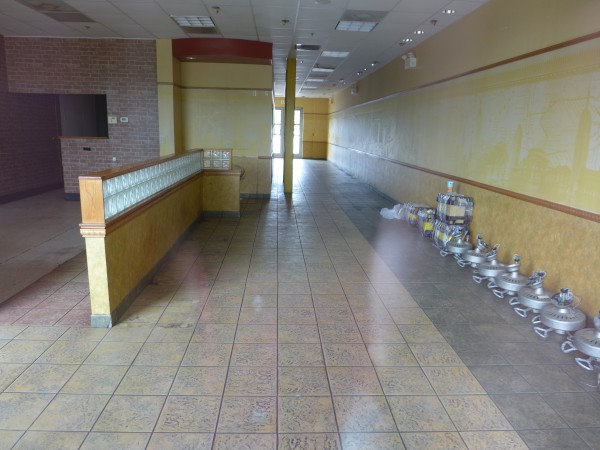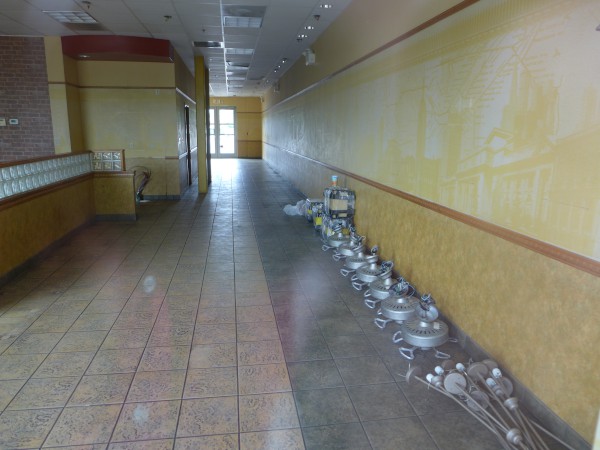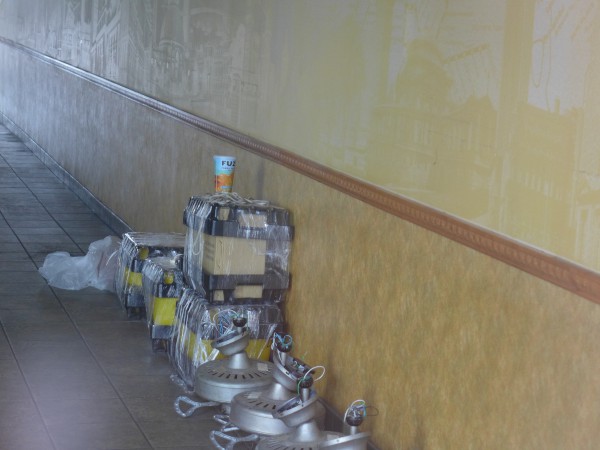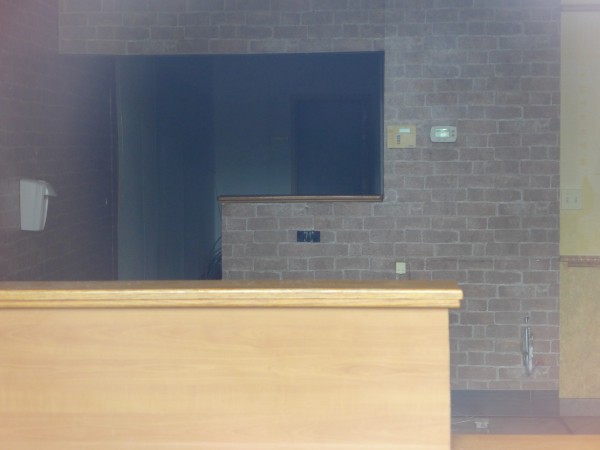 This Subway was in The Vista Lofts on Gervais Street just above the train cut, a building which lost another restaurant Mezza fairly recently.
I'm guessing that they closed shop at the end of July as that is a logical time as far as leases and bills go, but I don't know for sure. At any rate, all the signage is down and the interior is stripped. The only clue that it was a Subway is the drink cup on the floor.
(Hat tip to commenter Joe)
UPDATE 17 July 2014 -- It's now Black Bean Co.: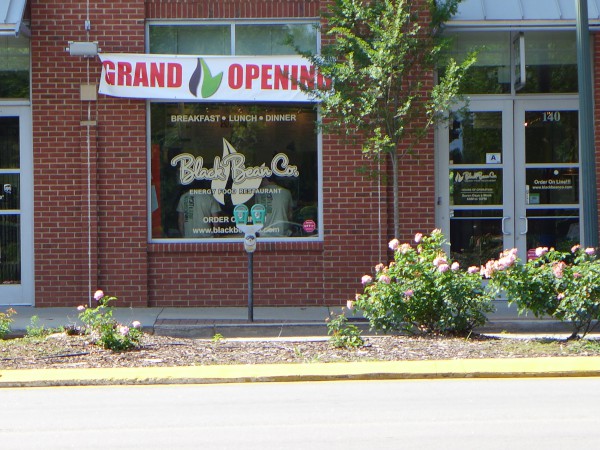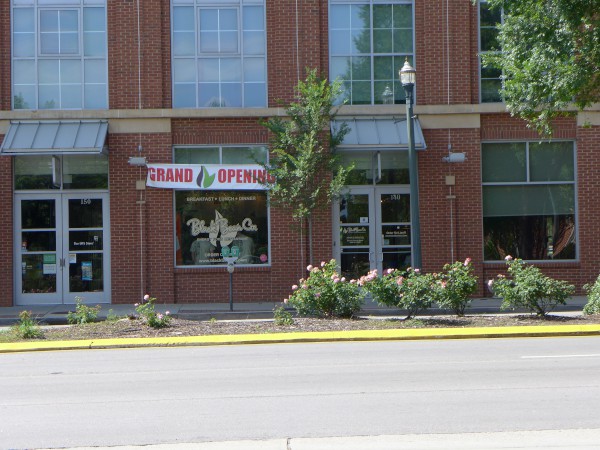 Posted at 12:28 am in Uncategorized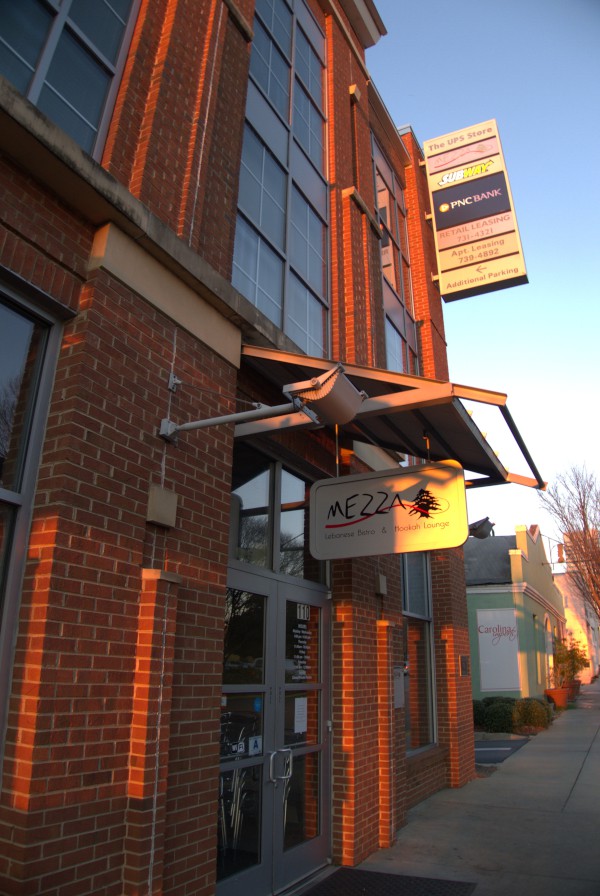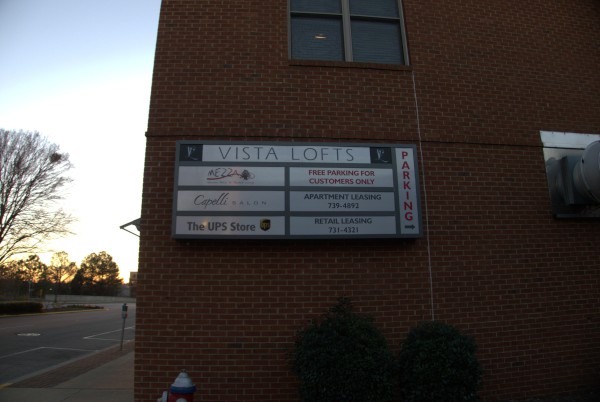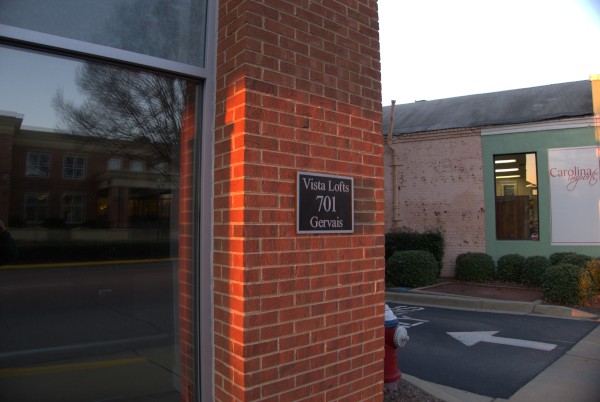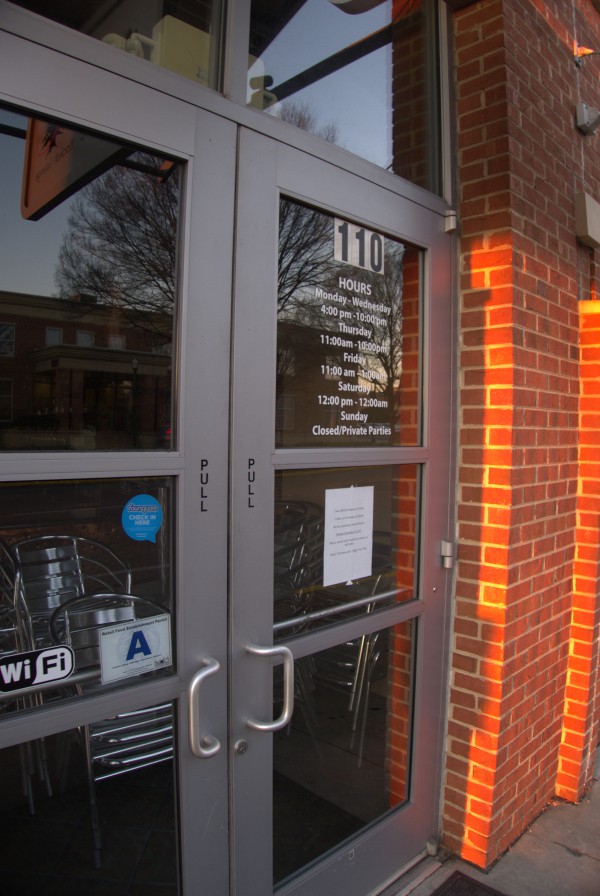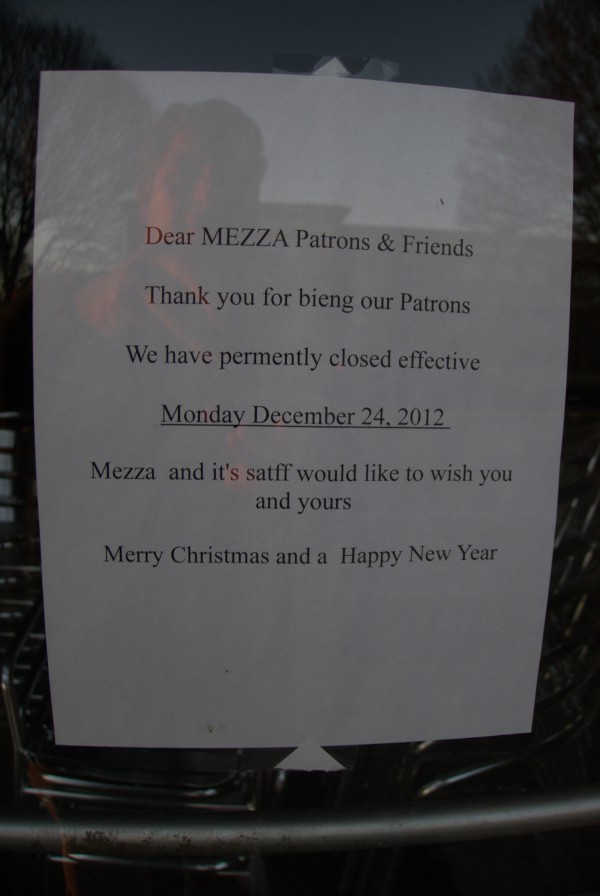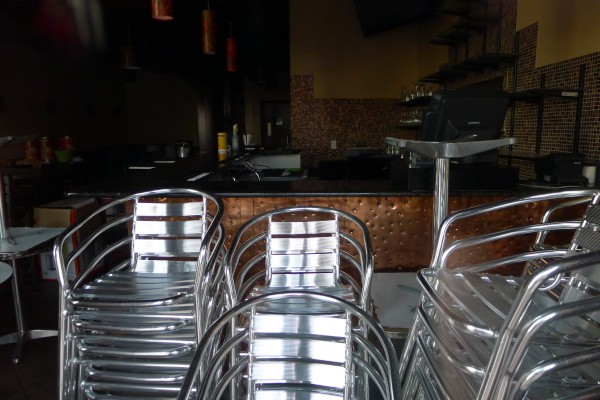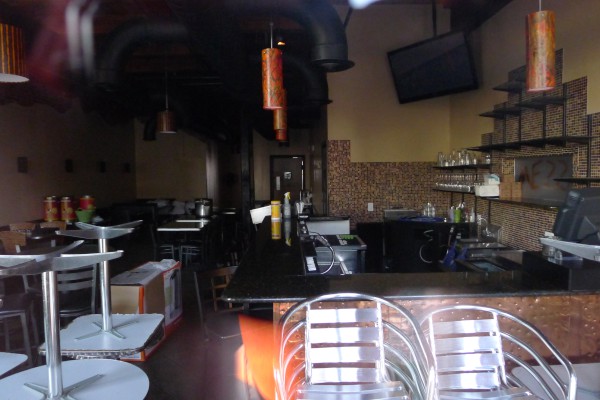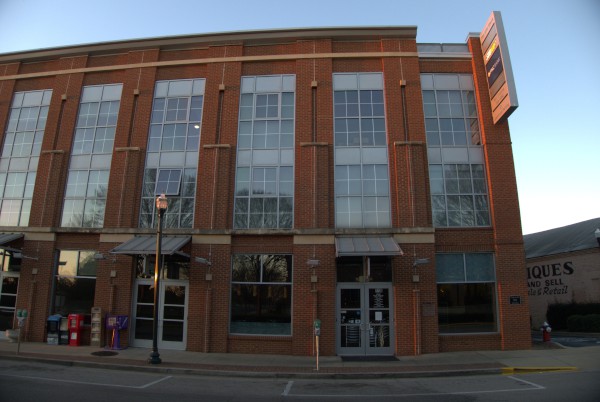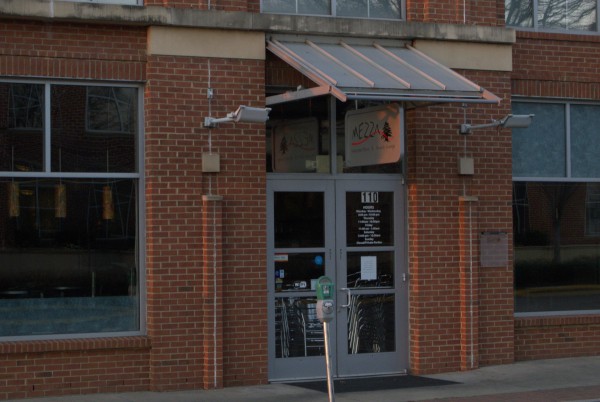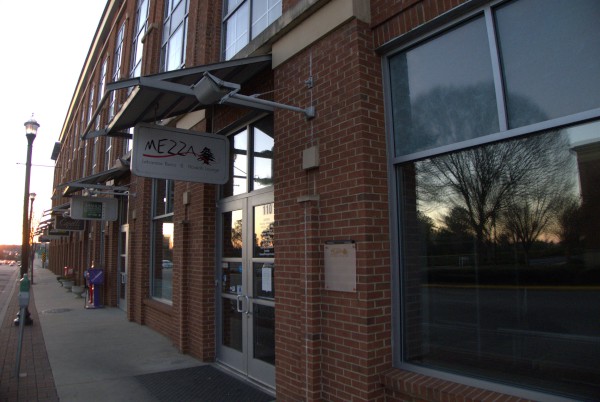 I like some Lebanese food quite well, but I never got around to trying Mezza perhaps partly because of the location and partly because of the Hookah Lounge aspect, which I was afraid might put me in a smoking section, something I have less and less tolerance for as the years go on.
At any rate, that's not an option anymore as they closed up shop on Christmas Eve and the place's site proclaims that the space has already been sold.
(Hat tip to commenter Justin)
UPDATE 16 October 2013 -- It's now open as Le Peep: