Archive for the 'antiques' tag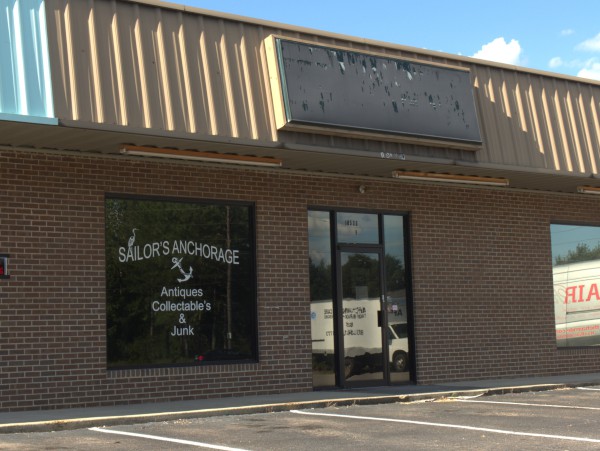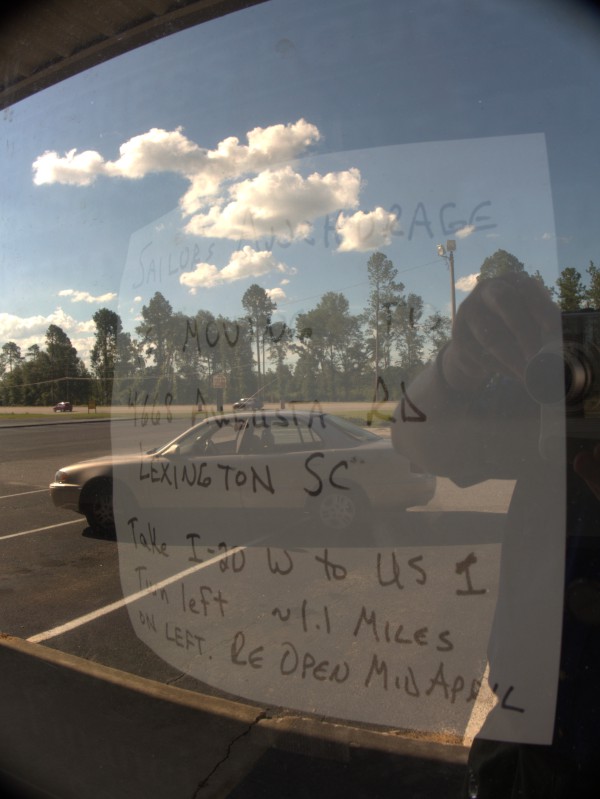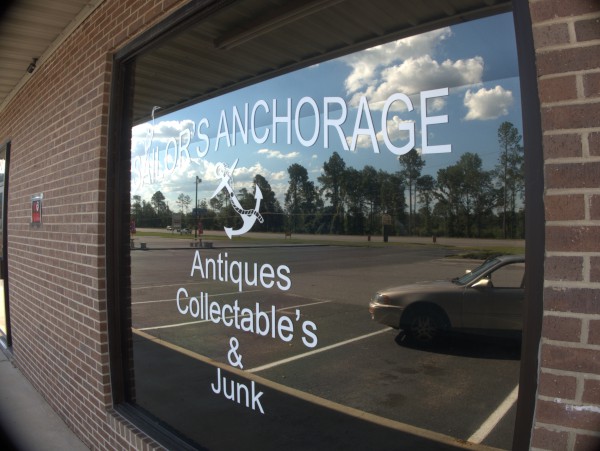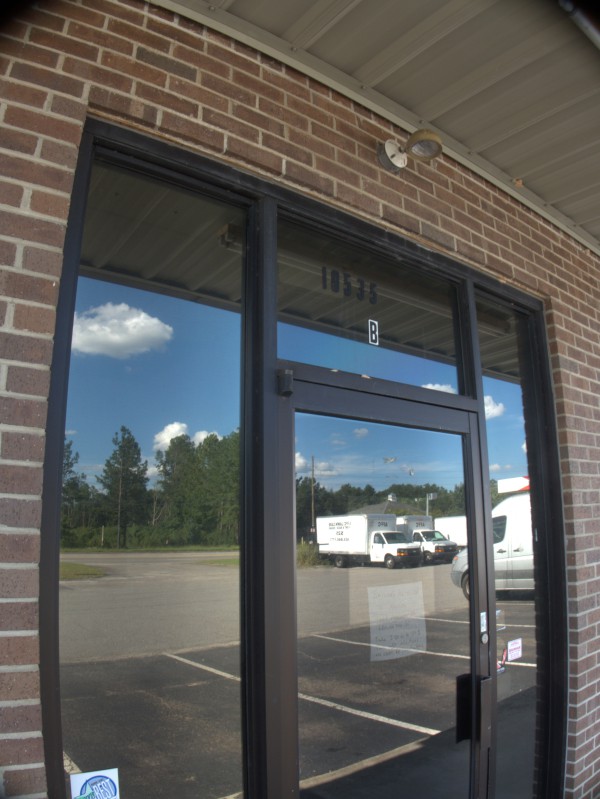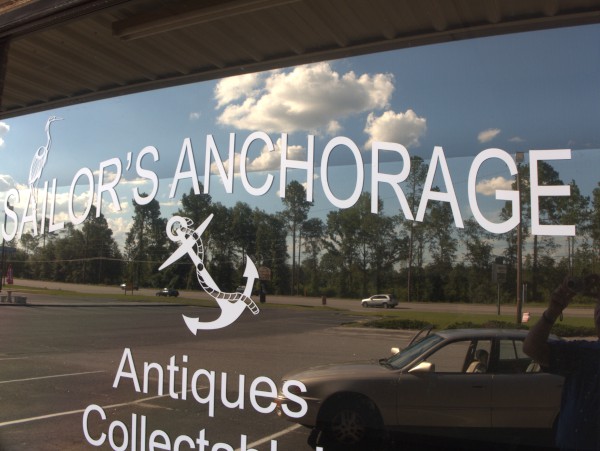 I don't go into antique shops as much as I used to, but when I did, "junk" was a real draw as you never knew just what you would find. At any rate though, whatever it was, you can't find it in Pontiac anymore, you have to head to Lexington.
(Those would be much better cloud reflection shots if I had moved the car..)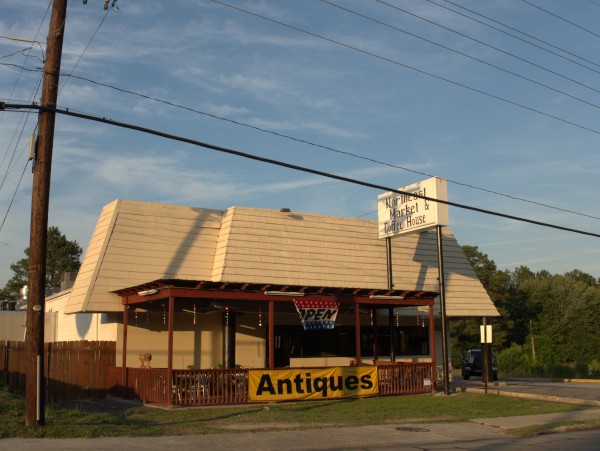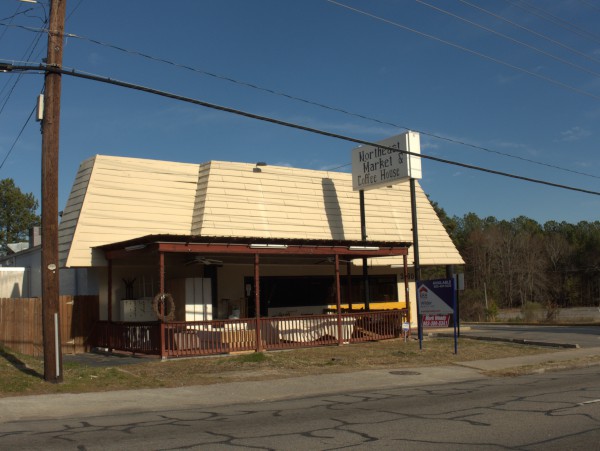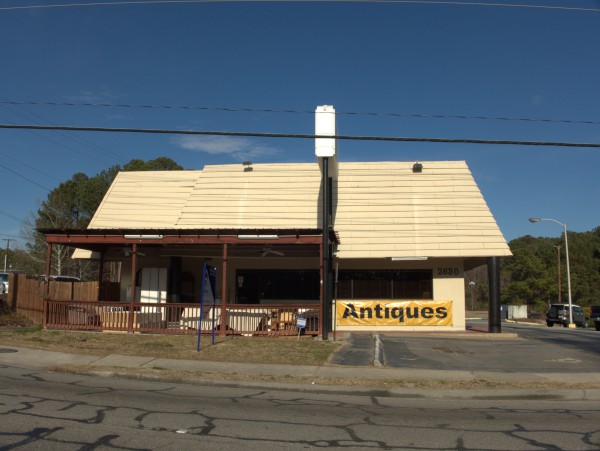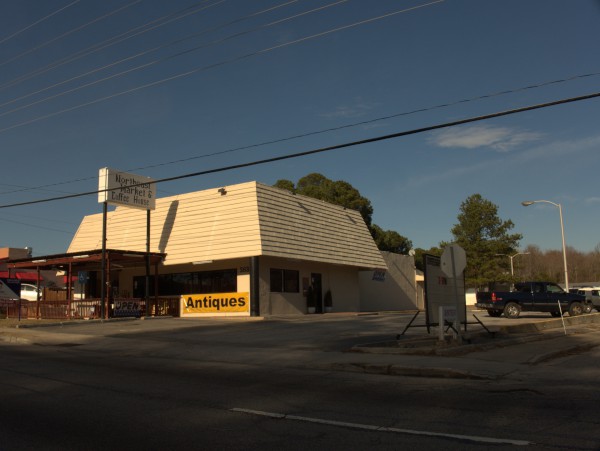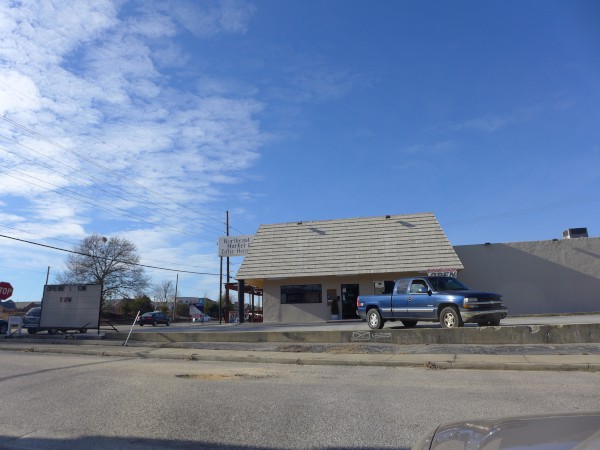 What can I say?
The curse of 2630 Decker Boulevard continues.
UPDATE 4 December 2015> -- Now open as Bosheen Mediterranean Cuisine: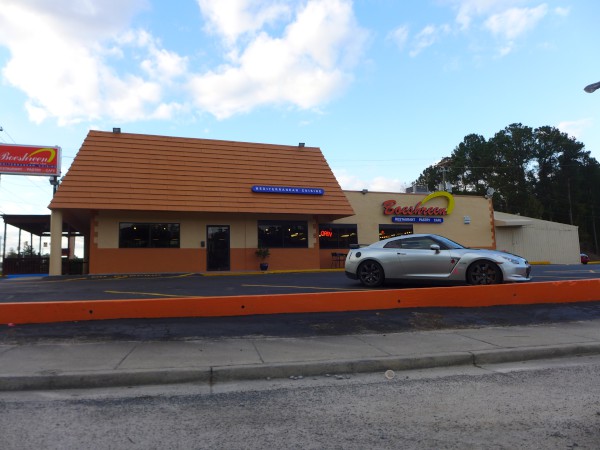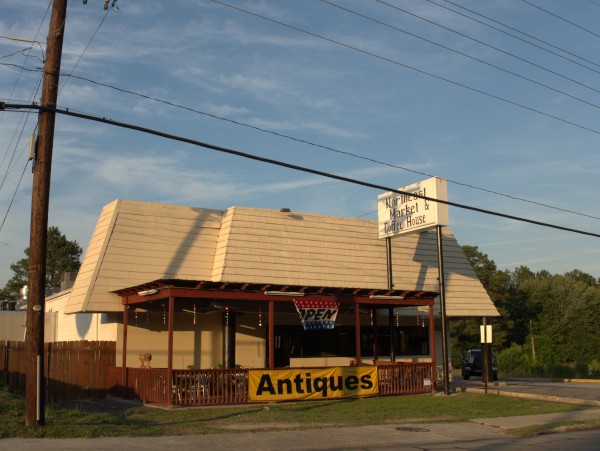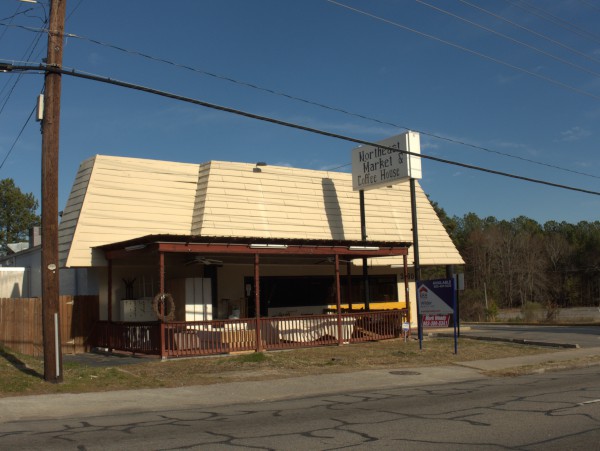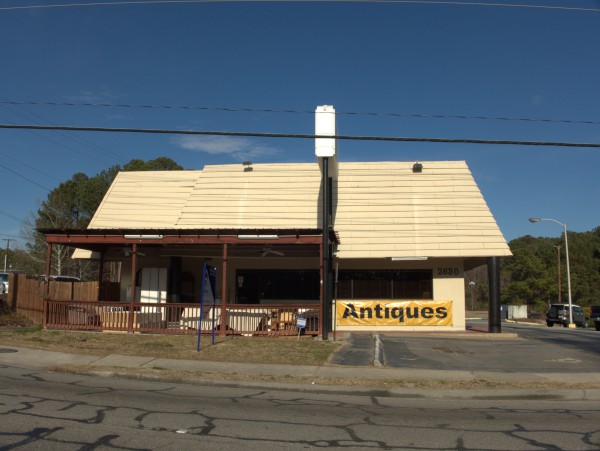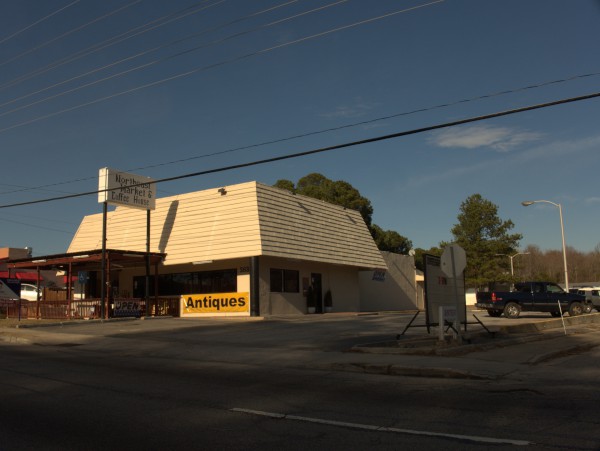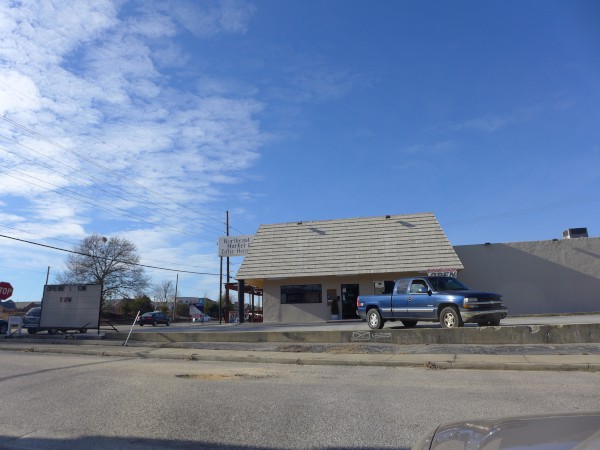 What can I say?
The curse of 2630 Decker Boulevard continues.
UPDATE 18 August 2015 -- But hope continues to win against experience. This place is to now become Bosheen Mediterrean Cusine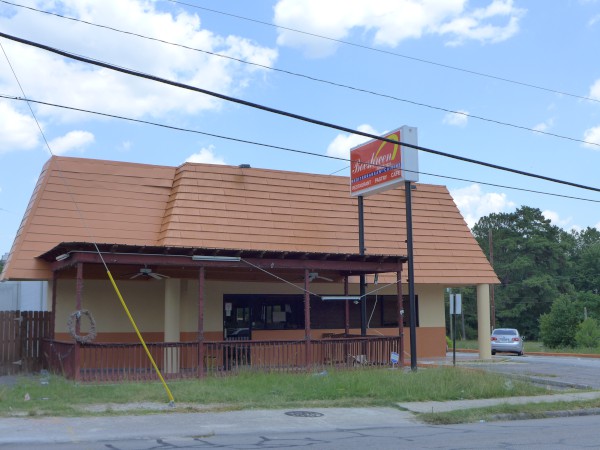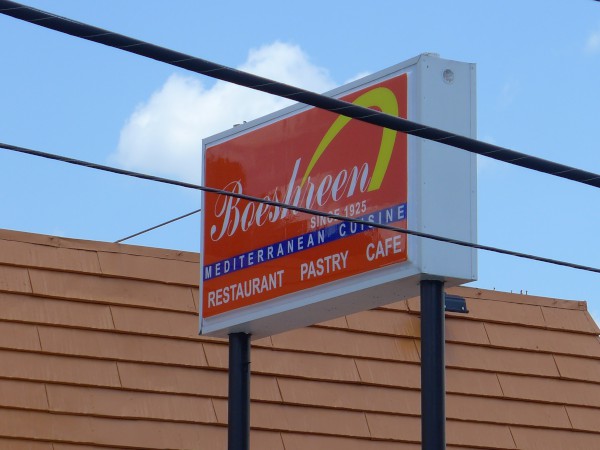 Posted at 12:00 am in Uncategorized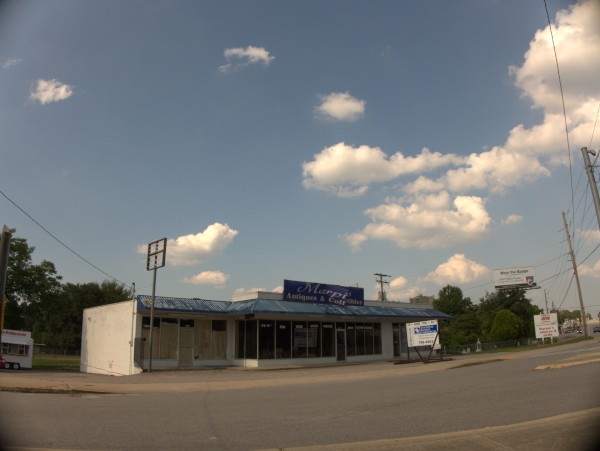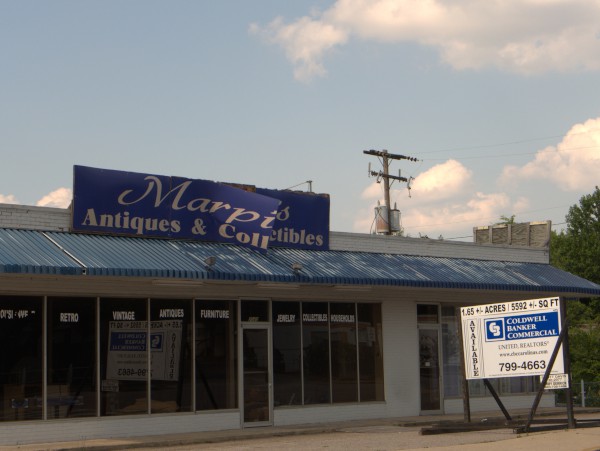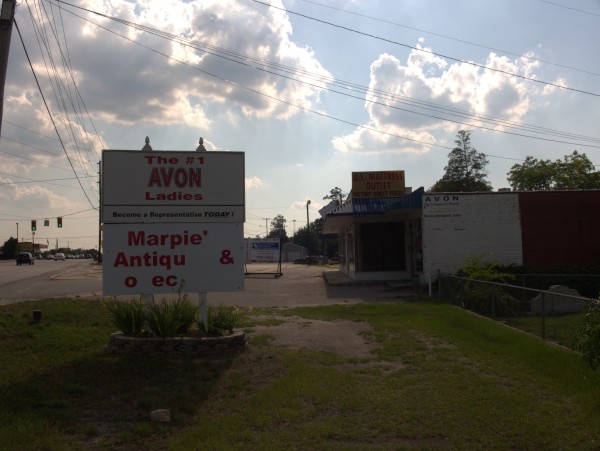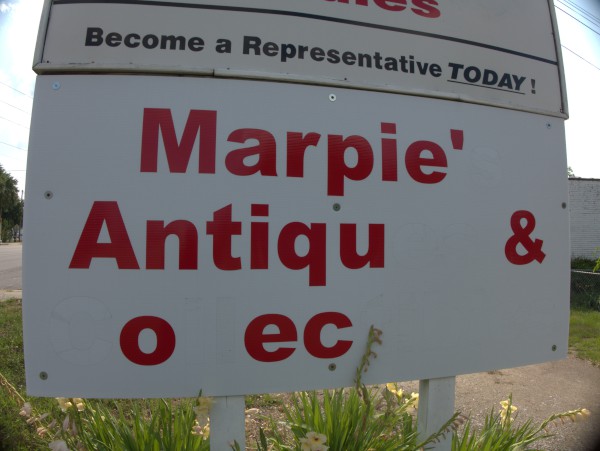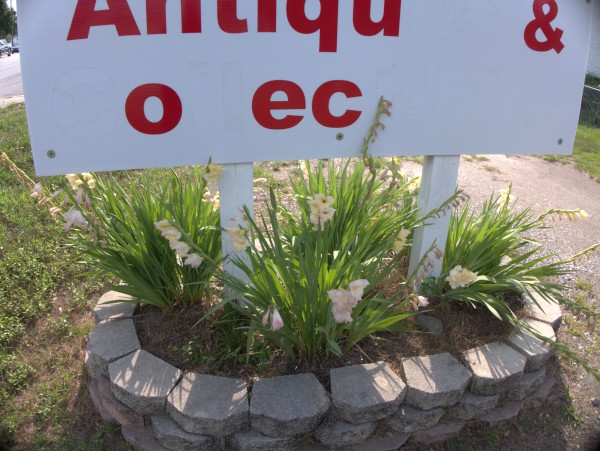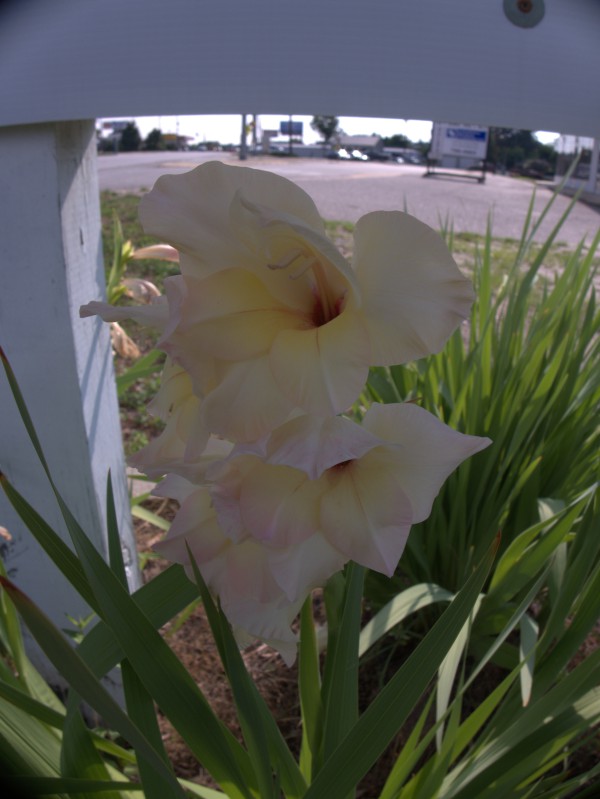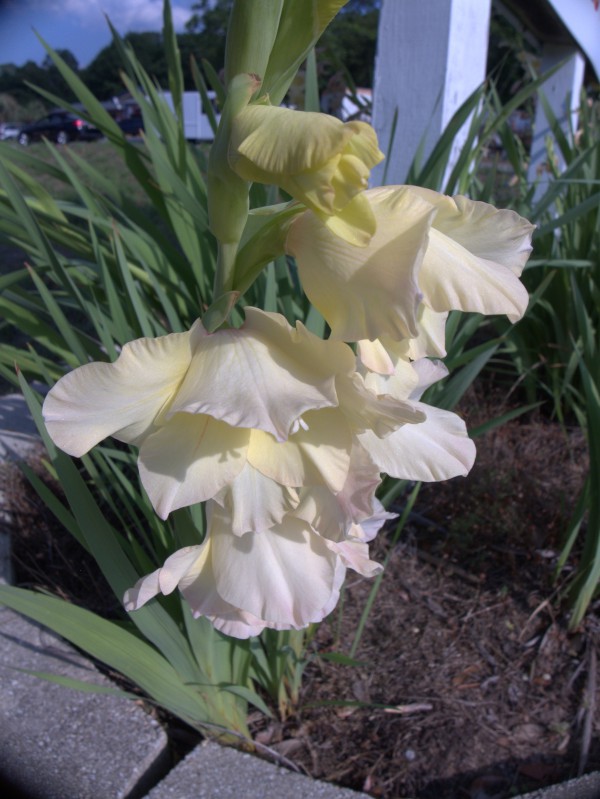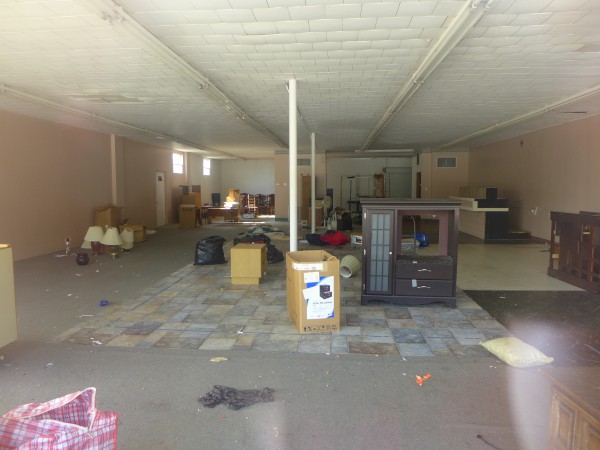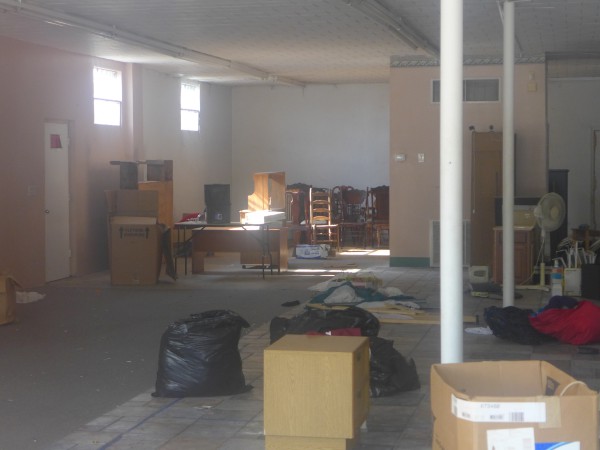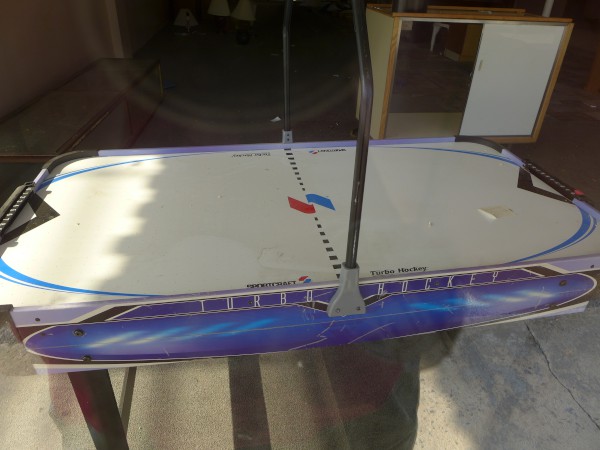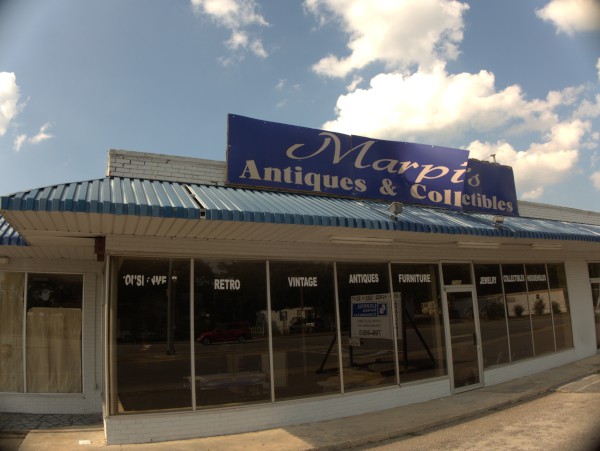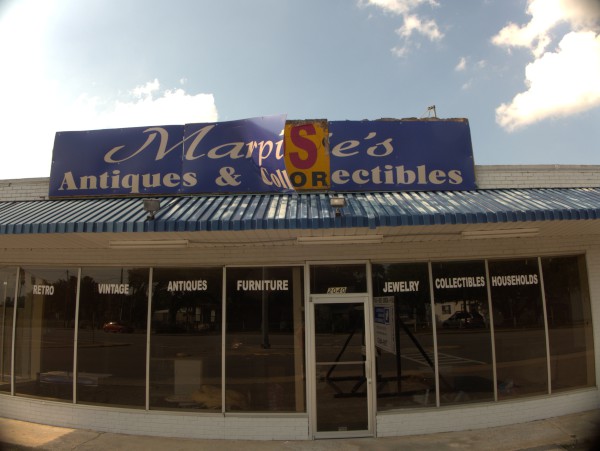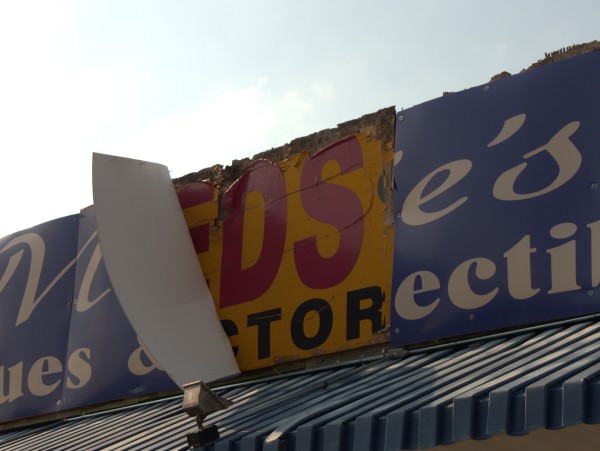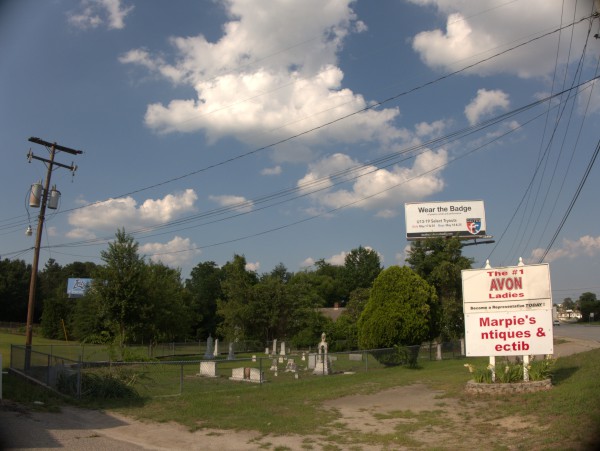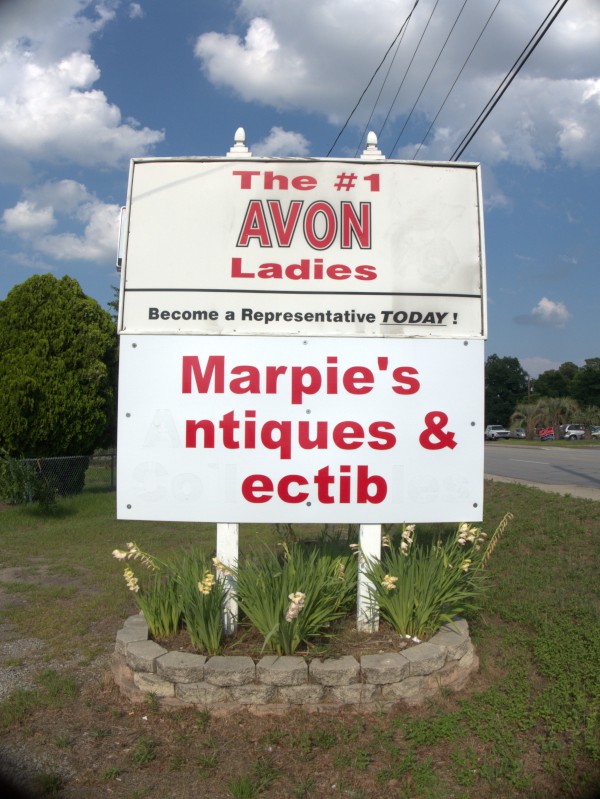 Commenter James reports the closing of Marpie's Antiques & Collectibles on Augusta Road.
This is an interesting location in a building which is shared with Avon and has nice little family plot outside. The peeling marquee sign reveals part of the name of a previous business underneath, but I am unable to make it out. It appears to be

EDS
ector

UPDATE 24 June 2014 -- Here's some pictures of the previous location at 910 Meeting Street: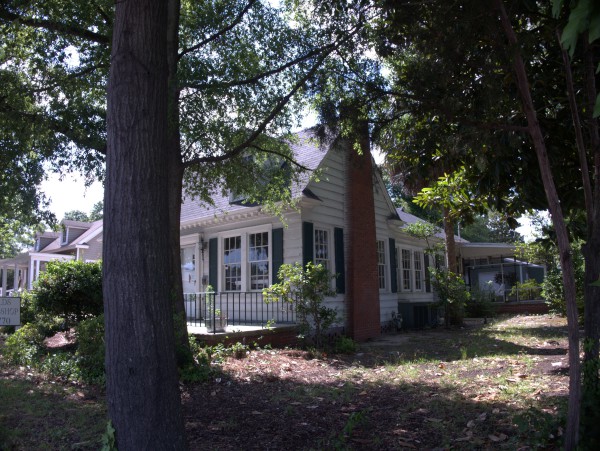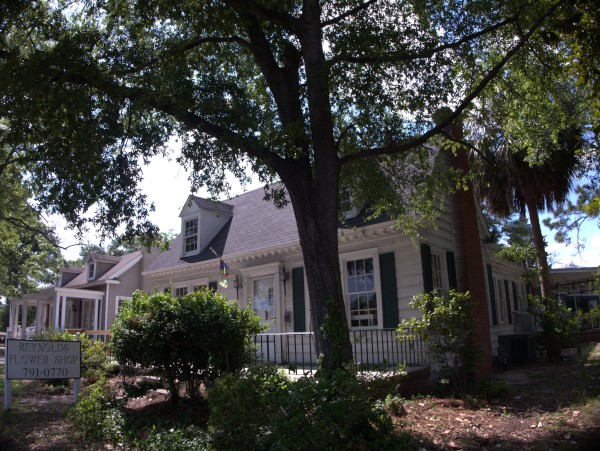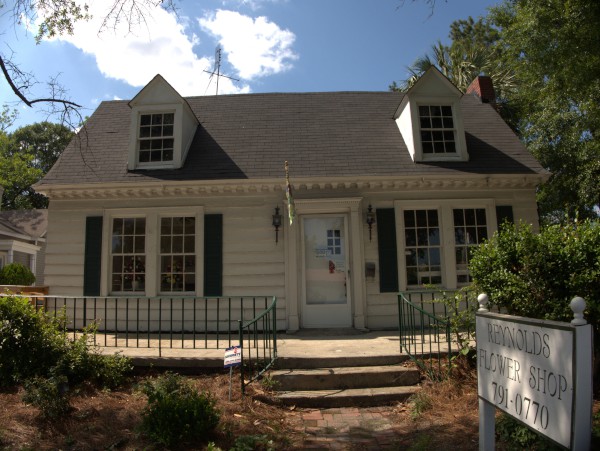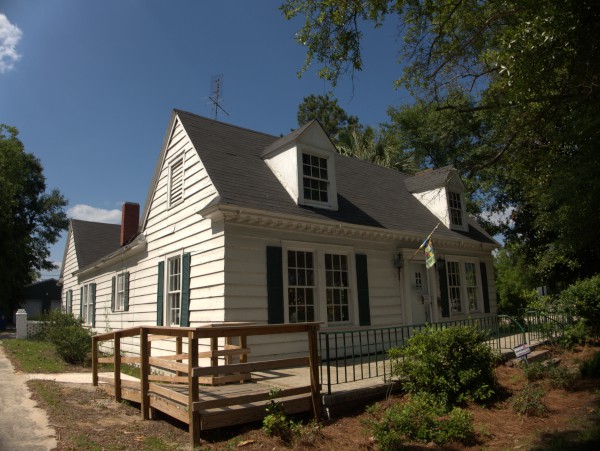 Posted at 1:01 am in Uncategorized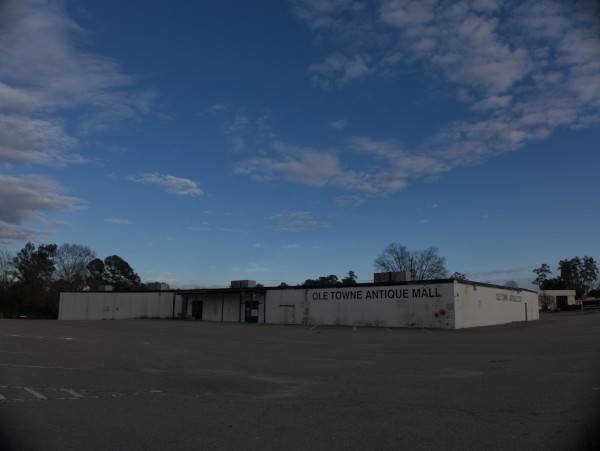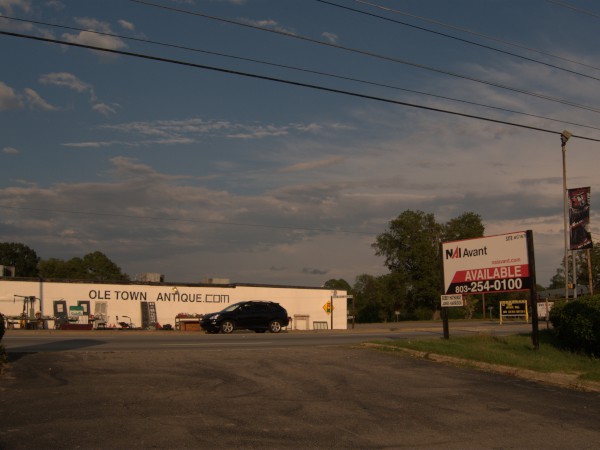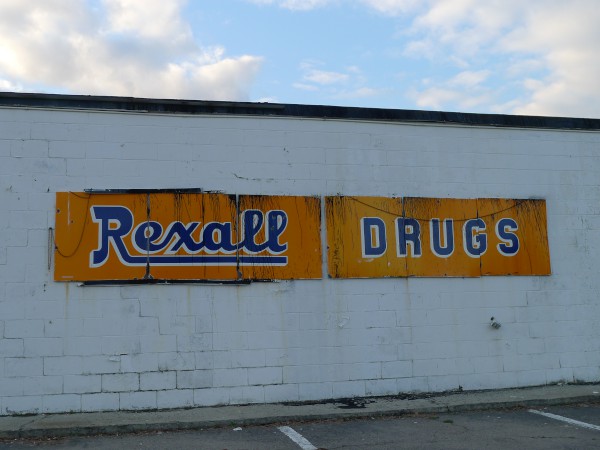 I still have not verified that this building was once a 'Brown Sign With The Sewing Machine In The Corner' Factory Outlet", though I will try to remember to check at the library sometime soon. At any rate, Ole Town Antique Mall was definitely what I knew the place as, seemingly forever.
Through no particular intention of mine, (especially as I do like the State Street one), this has turned out to be the only antique mall in Columbia I've visited in the last several years. Over the years, I've bought a good few books and magazines here, including old Sandlapper magazines which have provided ad scans for a number of my posts. The last time I was here, back in early December as I recall, I picked up several WWII era Columbia newspapers, with an eye to using ads from them eventually.
The place had a rather interesting layout which essentially abuted two buildings together with two large sets of doors connecting them. The larger of the two buildings was the one on the North side, and it seemed to be the preferred location, with more furniture and more elaborate booth setups. The rear (South) building had only one main corridor and was more devoted to miscellany.
In recent years, miscellany had spilled out into the parking lot, which was festooned with tables of, well, junk which stayed out 24/7 but, which, as the signs helpfully reminded you, was not, in fact, free.
The whole lot has been posted for sale for many years, and I suppose the owners were content to wait for their asking price and run the business until they got it. When that finally did happen, things proceded apace, and the mall was gone before I actually heard that it had been sold.
According to this notice, the final auction of the remaining merchandise was held on 5 January 2014, and apparently everything is now cleaned out.
As of yet, there is no indication of what the new owners will do with the property.
Posted at 12:29 am in Uncategorized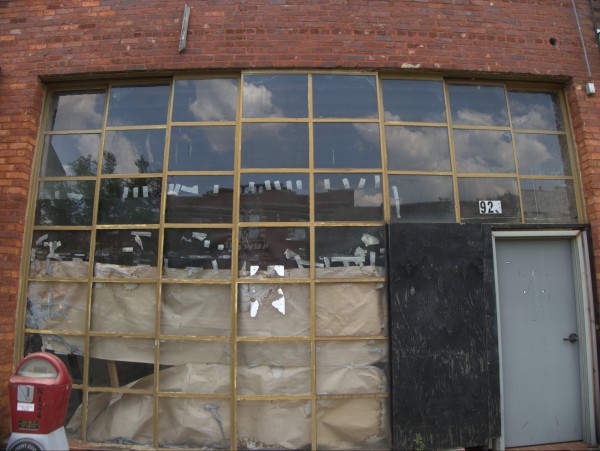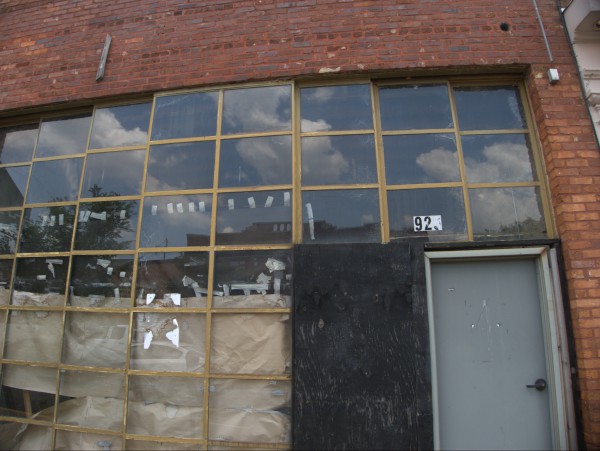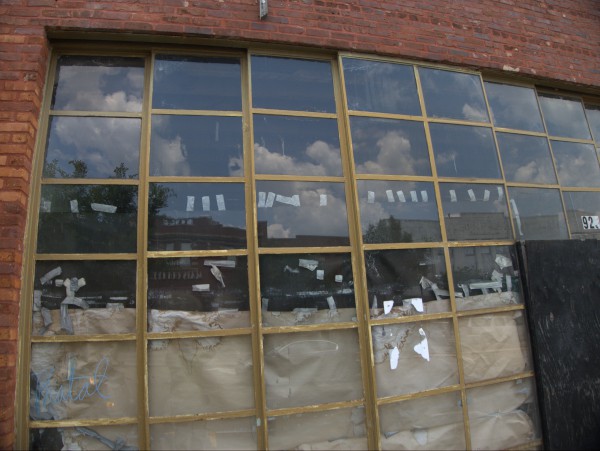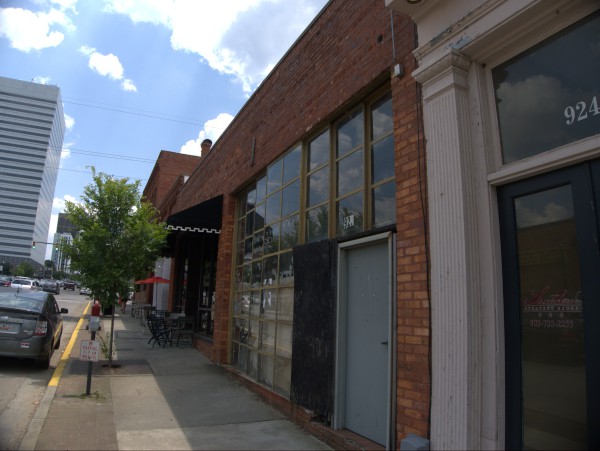 I don't know anything about Varns Drug Store other than it was listed in Walsh's Columbia South Carolina City Directory for 1907-08, had "E H Varn" listed as the proprietor and is not there now.
Thai On Gervais was obviously many iterations after Varns. I know they listed in the phonebook from (at least) February 2007 through February 2011, but not in Feburary 2012. Given that, and the current state of the space, I think they must have closed sometime in 2011.
Traffic was heavy enough that I could not step into Gervais Street to get a good frontal shot of this place, but you can see from the sidewalk and side views that it has sort of a "work is being done" look. I did not see any permits or indications as to what is next here however.
UPDATE 11 June 2012: Commenter Larry casts doubt on this actually being Thai On Gervais, at least within the time period suggested by the phonebook. I will try to check the city directories next time I am at the library, but for now I am leaving it. (Varn's I am more confident about).
UPDATE 20 June 2012: After consulting city directories at the RCPL, I can say that from (at least) 1960 through 1970, this space (actually 926-930) was Safran's Antique Galleries. After that, it was apparently vacant for a good while. In 1995, it was listed as Arcade Auction (Charlton Hall Overflow) and from 1995 to (at least) 2000, it was I. Pickney Simons Gallery. That seems to have been the last tenant. No city directory lists Thai On Gervais, but that is definitely in phonebooks..
Posted at 11:36 pm in Uncategorized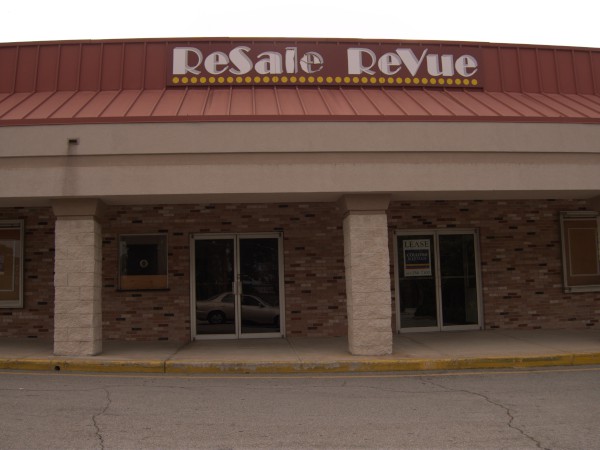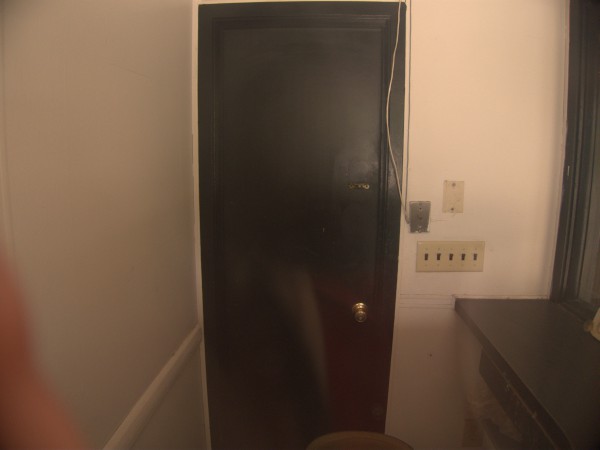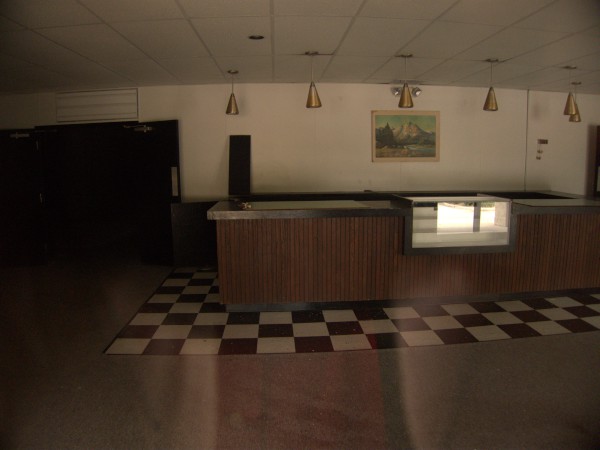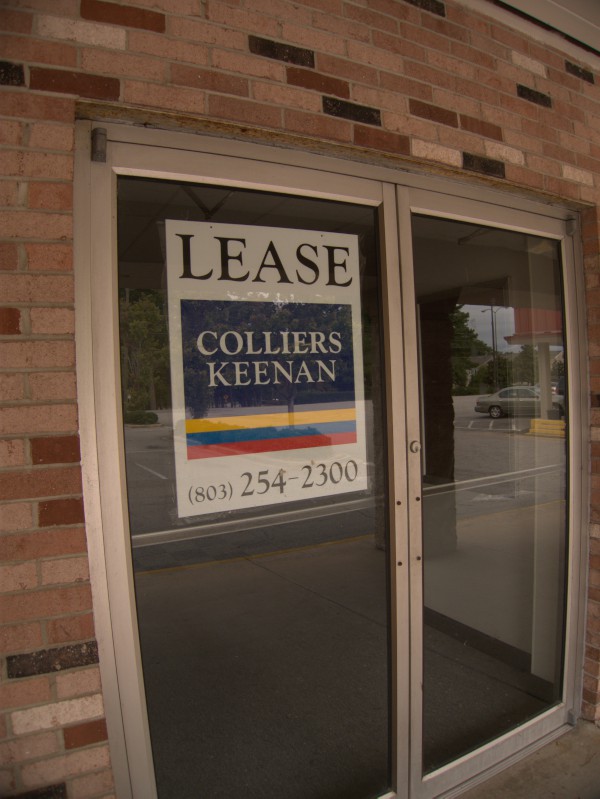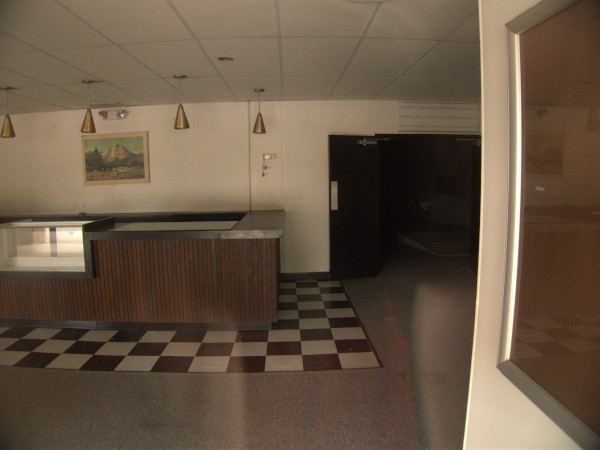 I wrote about this place a good while ago in a closing for The Gamecock Theater, and actually in that closing, from 2008, I noted that it also was closed. It may not exactly be that simple though.
Anyway, Resale Revue, in its first incarnation, was an antique-mall type of place. I only went in once, and it seemed it skewed more towards flea-market type antiques (old records, toasters etc) than antique furniture -- which was fine by me. I think I may have gotten a dial telephone there, but I have a number of them (two still hooked up..) and can't really recall.
That incarnation was gone by 2008, but I noticed this year that the place was hosting events for the Indie Grits Festival using the old theater space as a venue. Given that the a Colliers Keenan sign was in place in 2008 and is still in place, I'm guessing that the owners rent the space out for events from time to time as they are able, and the name carries over as nobody is going to change the sign for that.
Posted at 12:39 am in Uncategorized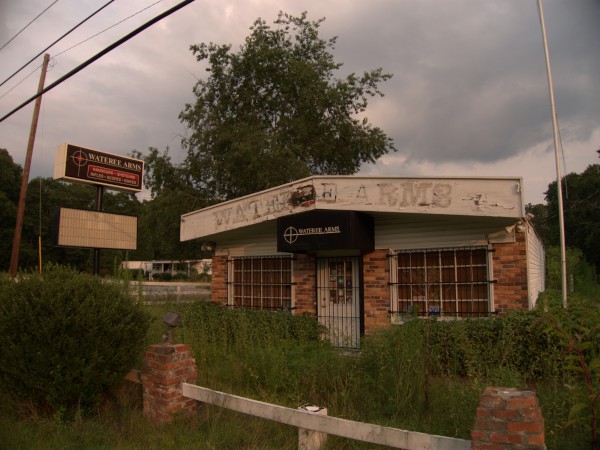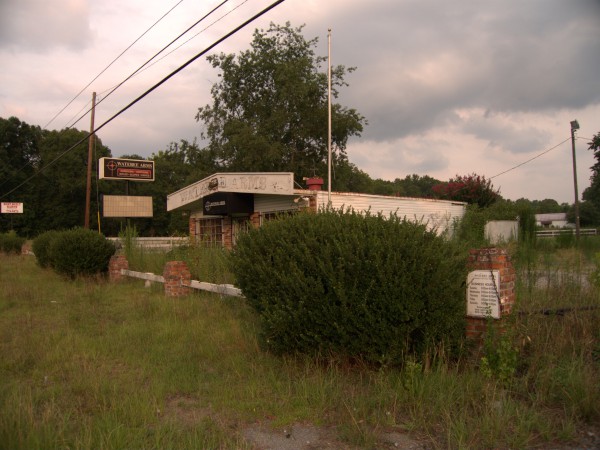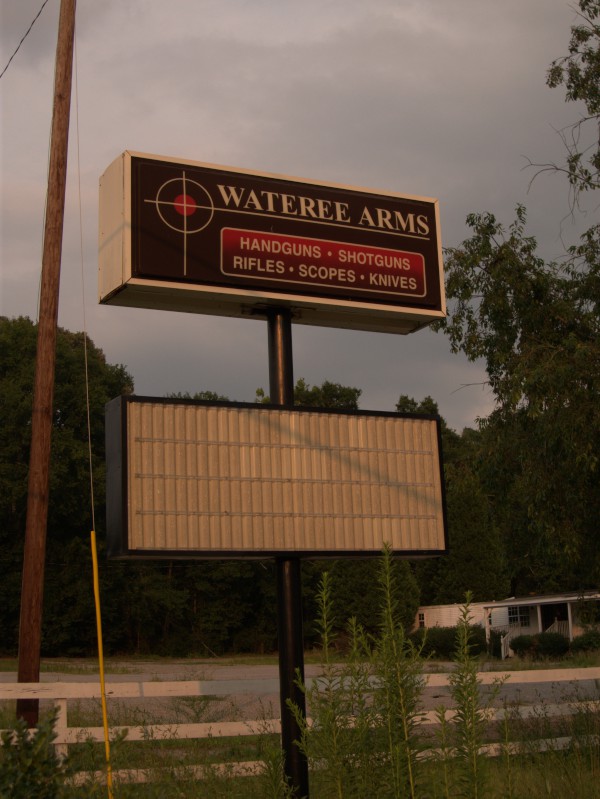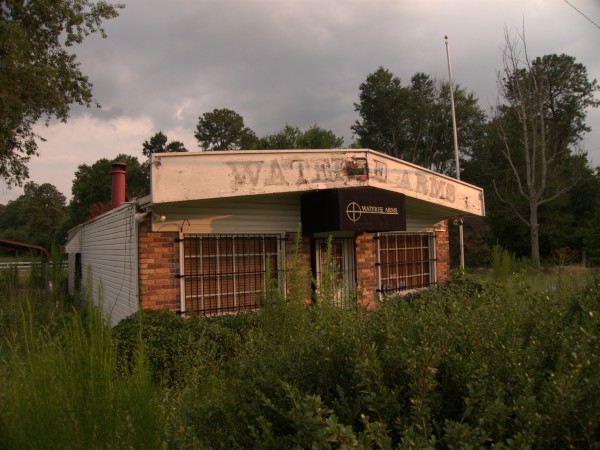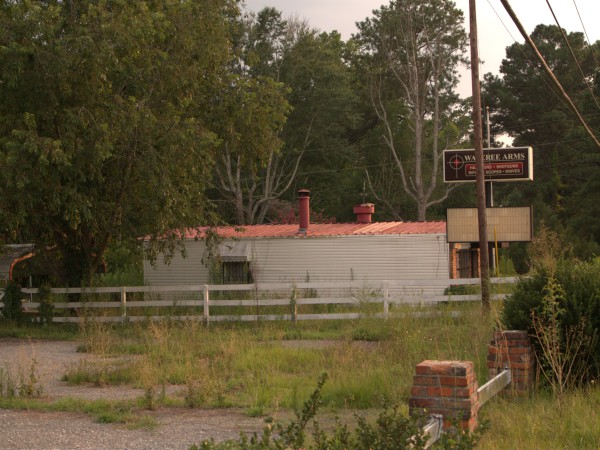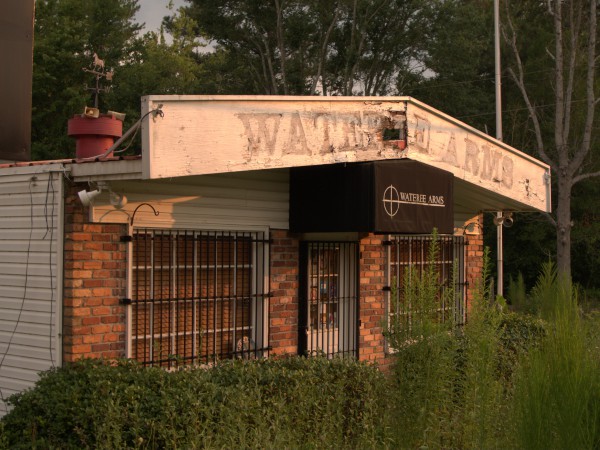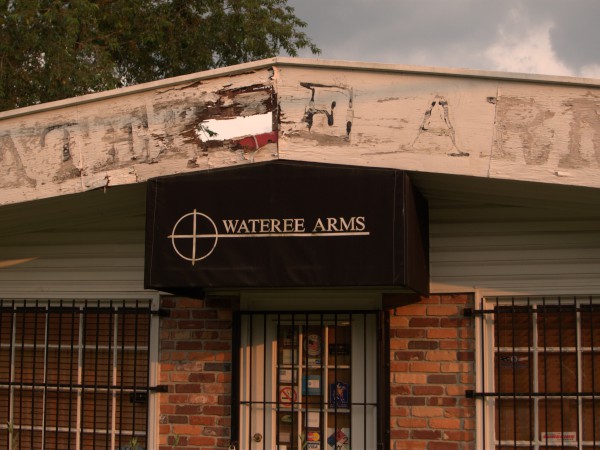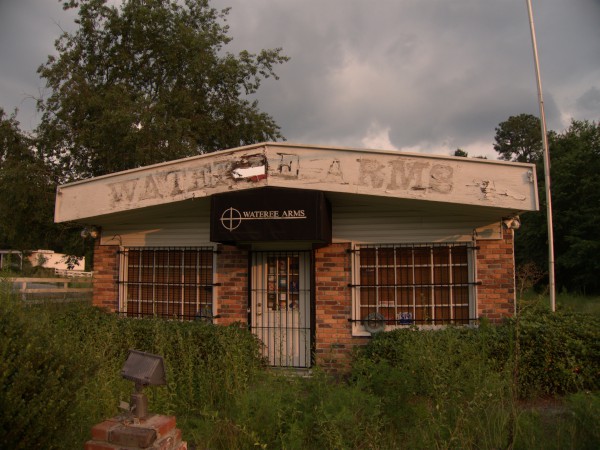 I had noticed this building on the Sumter Highway in Hopkins several times over the past few years, usually just as I had passed it. I never really got a good look, but had it in my mind that it must be an abandoned motel as in Stratford Arms or Cornell Arms (though I don't believe that building was ever a hotel). With that mindset kind of locked in I had to do a double take when I finally stopped by and found that the "arms" were fire-arms.
The place listed in the February 2008 phonebook, but not the February 2010 one so I'm guessing it closed in 2009, though the condition of the roof-line is pretty bad for just a few years off. I'm not sure what the building would have been originally. Certainly Wateree Arms was not the first tenant (and is in fact not listed in the Feb 1997 book). It was obviously a store of some sort, but not, I think, a gas station as there is not room in front for pumps.
UPDATE 15 July 2011: Added Sister Rose, antiques and riding school to post title based on info by commenter tonkatoy.
Posted at 2:23 am in Uncategorized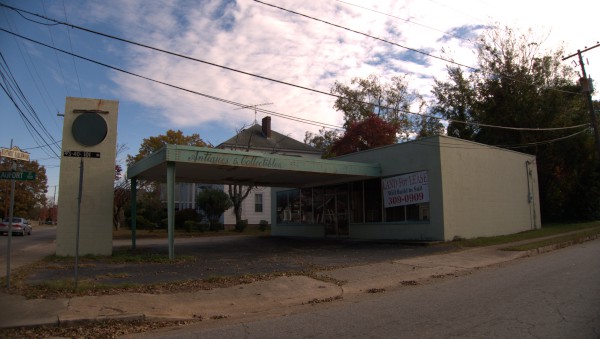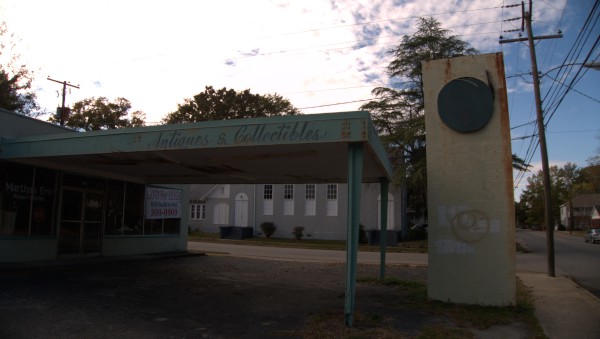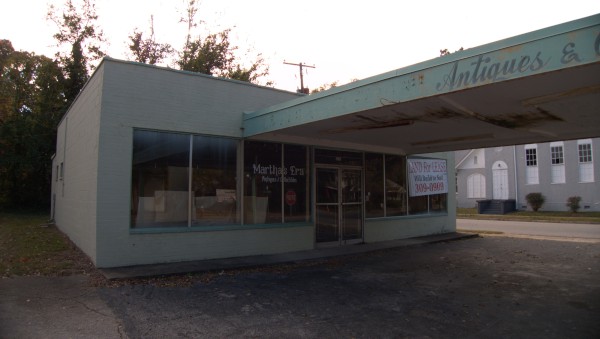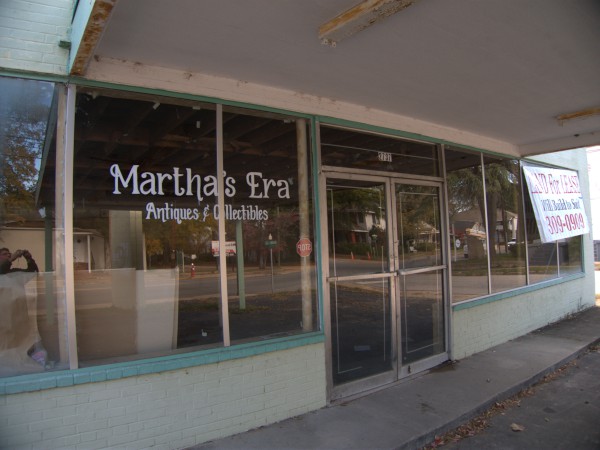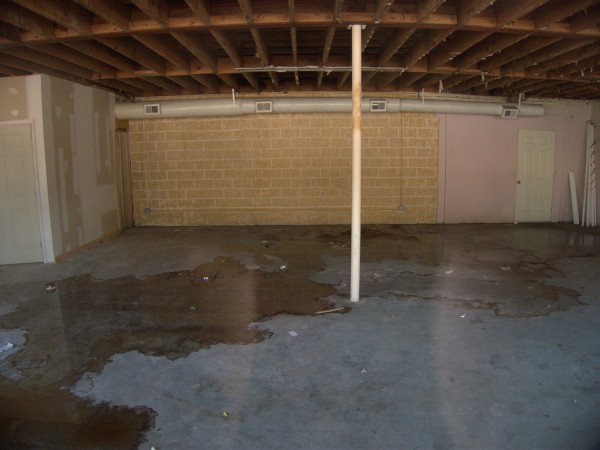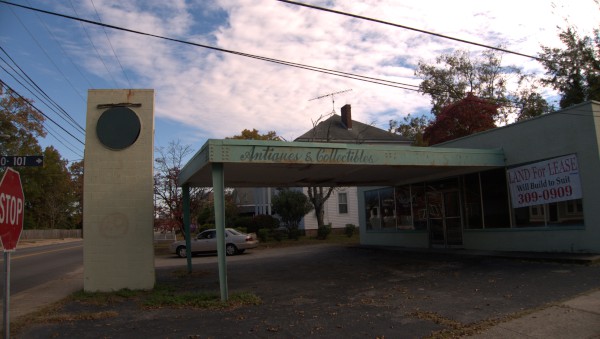 I don't drive down River Drive all that often, but when I do, I always note this building. It seems to me that it is a close twin to the Mediterranean Tea Room building on Devine Street, although the Tea Room building has had a lot more work done to it, especially in the last few years.
I had it in the back of my mind that it hadn't been vacant all that long, but when I finally stopped to look and take these pictures, it was obvious from the state of the interior that it had been empty a good while.
Googling the address turned up an interesting story, which apparently did not play out as planned. These three PDFs of 2008 zoning board minutes here, here and here tell the story.
Many years ago, the place was a cleaner (they never mention the name) and then Martha's Era (they never explicitly give that name either, but it seems pretty clear that there was only one antique business ever there). By 2008, they were talking about the building having been vacant for 20 years, and indeed, I cannot find Martha's in the 1998 phonebook.
At any rate, a new tenant wanted to lease the building (still owned by the Martha's proprietor) to open a largely take-out pizza business, apparently to be called Neighboorhood Pie. The big stumbling block was parking, of which the site has very little. There was a lot of back and forth on that issue, and the board suggested he make some new plans and come back later, which he did, rounding up a parking lease arrangement with a nearby church (which had no issues since the restaurant would not be open Sunday, and would not sell alcohol). There were a few minor issues with neighboring residents, but those were all ironed out, and the board gave the goahead in Sept 2008.
For whatever reason however, the restaurant never happened, and from the appearance of the interior, never even got to the "starting refit" stage. The property is currently up for lease once again, and apparently the owner is willing for the building to come down if necessary. That would be a shame as it is rather distinctive with its street-side pillar and vintage canopy.
UPDATE 20 Nov 2010: Commenter Mike identifies the place as originally a Sunshine Cleaners which makes sense given its resemblance to the one on Covenant. I've upadated the post title.
Posted at 10:35 pm in Uncategorized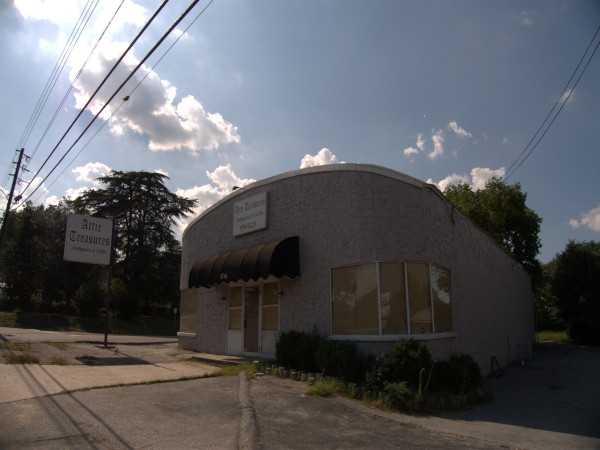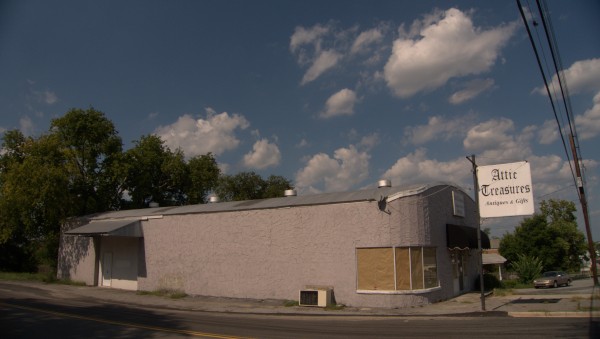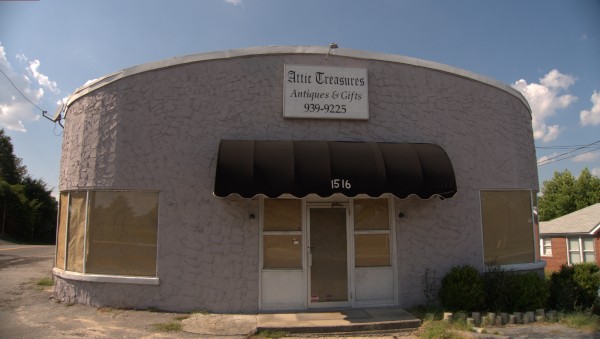 Here's a little antique store in West Columbia that I'm afraid I never got around to visiting. Here's what commenter Larry had to say about it:
Small but missed is the Attic Treasures on Meeting Street (I think). It was a typical antique mall with lots of booths offering things from lots of people. It was in this odd building and a bit smaller than most but still a great place to find neat things like an old manual typewriter for $15.
It sounds like the kind of place I would find interesting. I really don't like high-end shops with a lot of antique furniture, I like places with a lot of "old stuff" -- the warehouse antique mall on State Street being a prime example (as was the lamented Dixie Used Furniture in the Vista.
In fact, I bought the first Closing-Cam at an "antique mall" in Fernandina Beach, making it the first "antique" digital camera I'm aware of..
("Hats Off To Larry")
UPDATE 21 January 2012 -- It's now Perkins Jewelry & More as seen in this not very good drive-by picture: