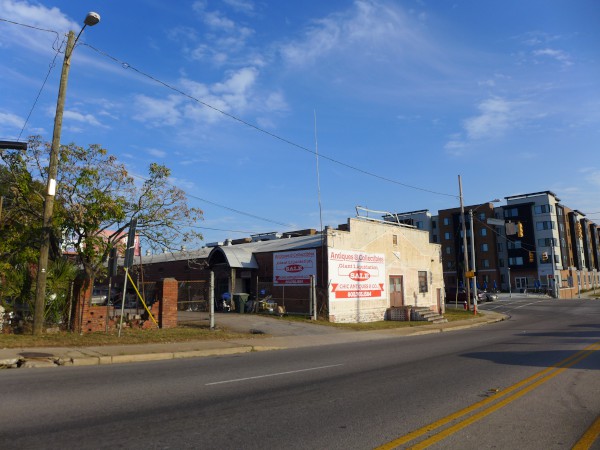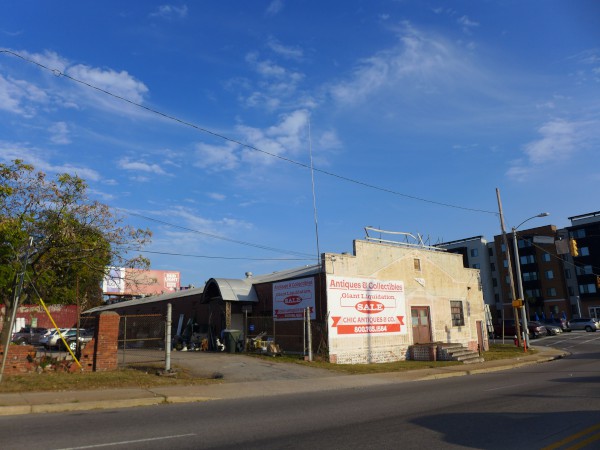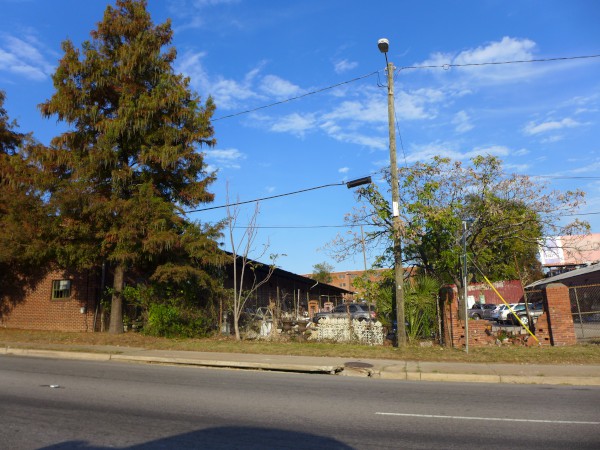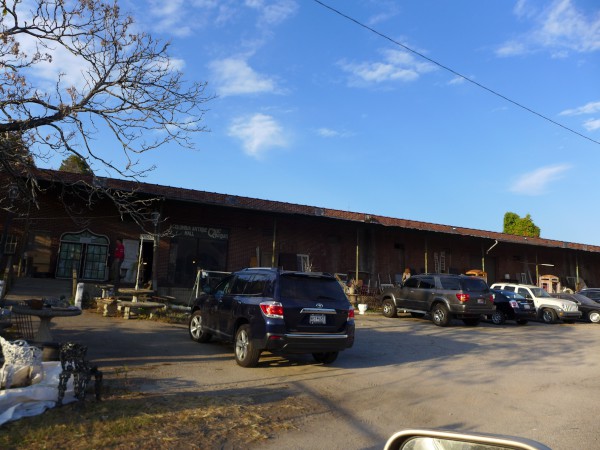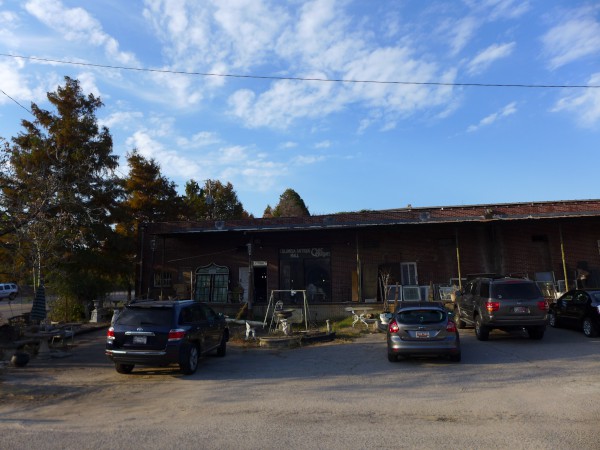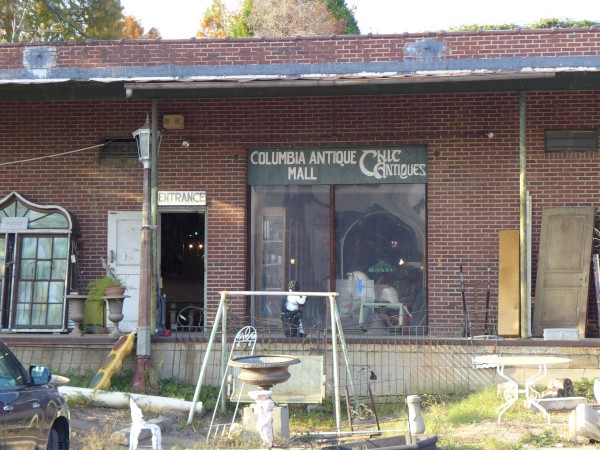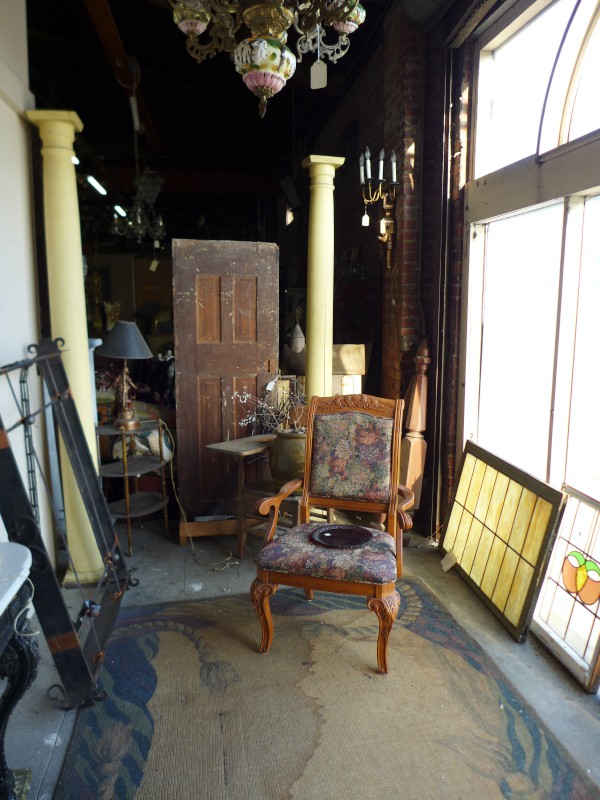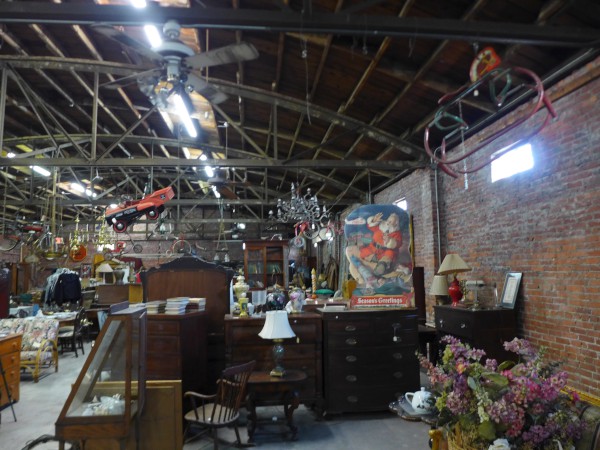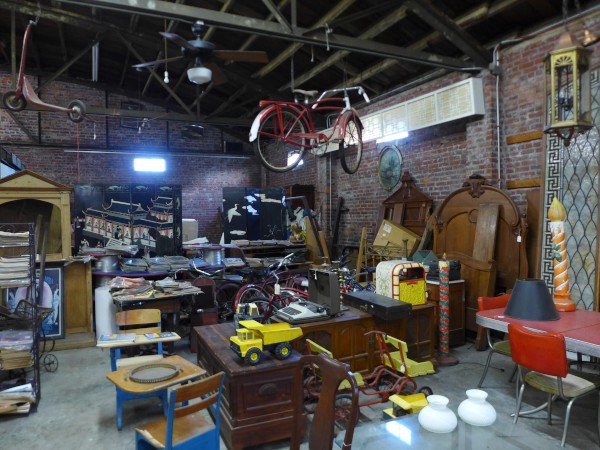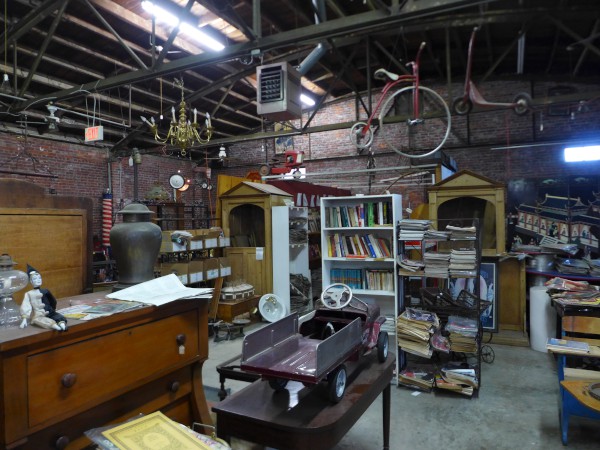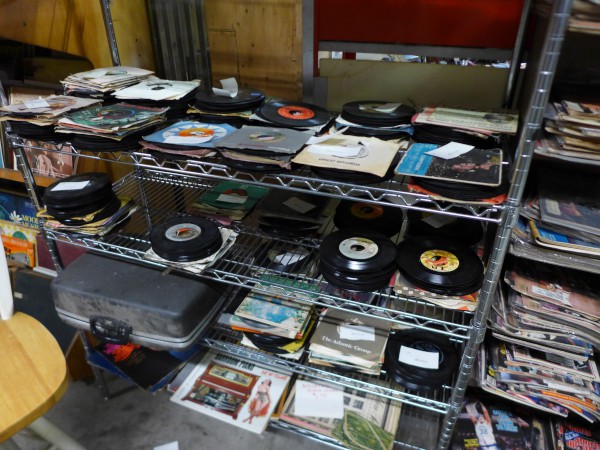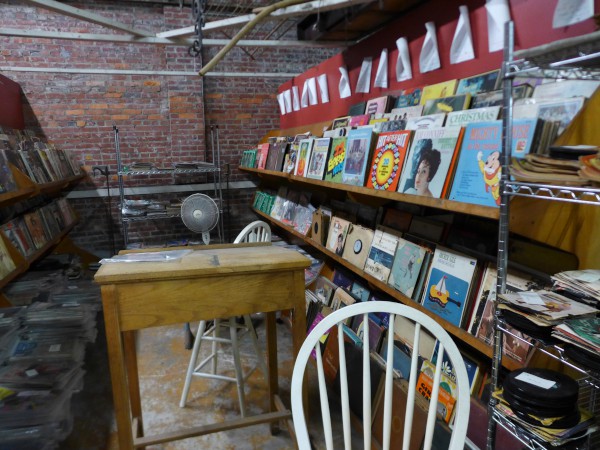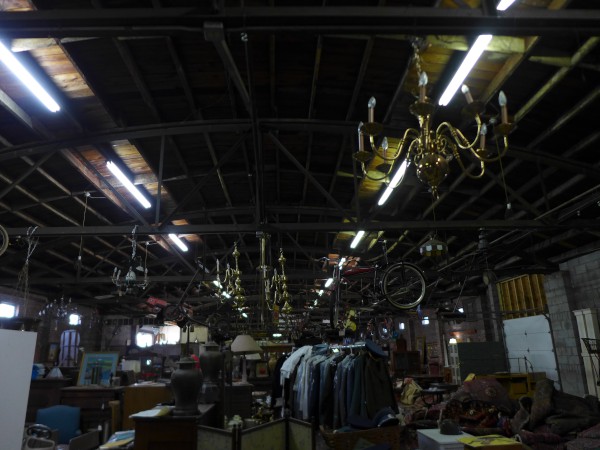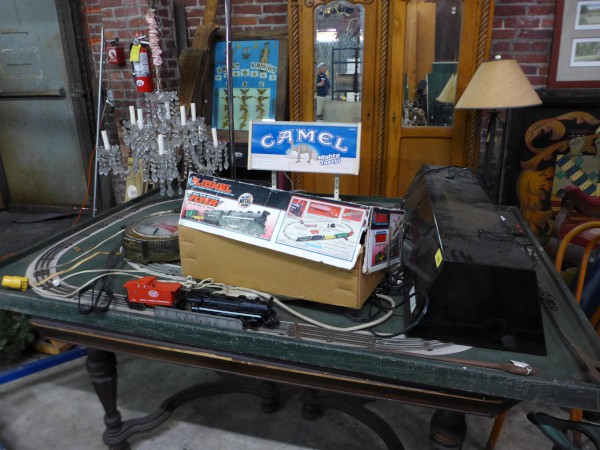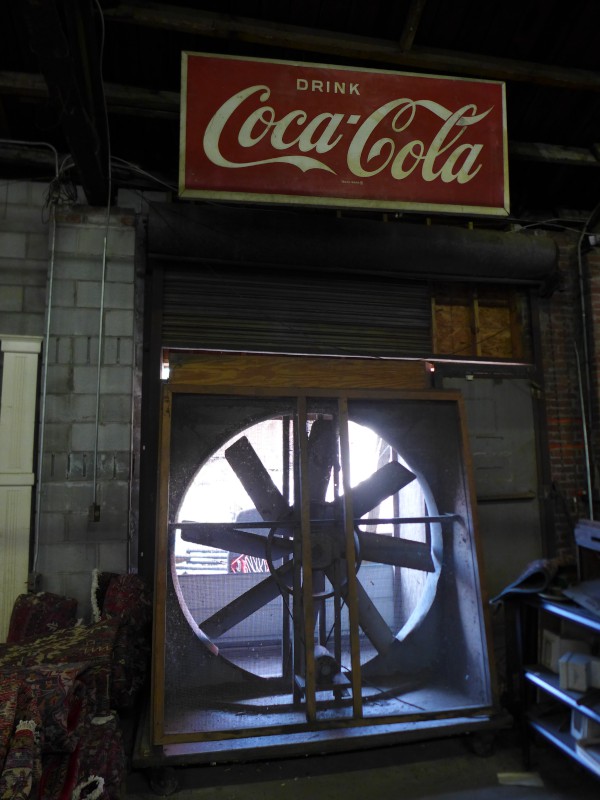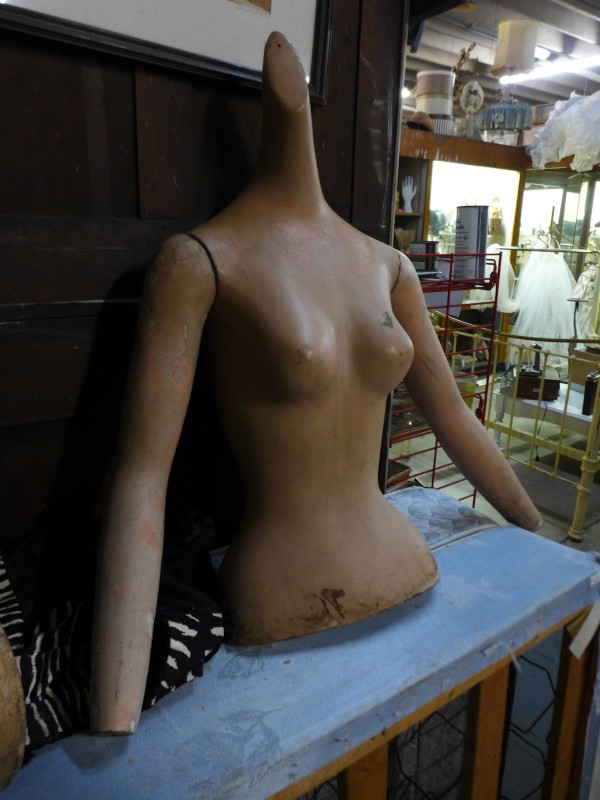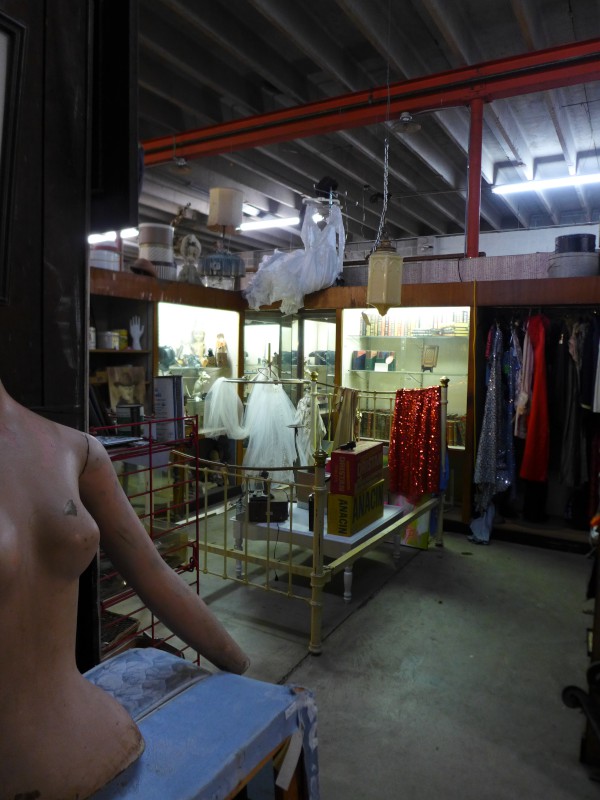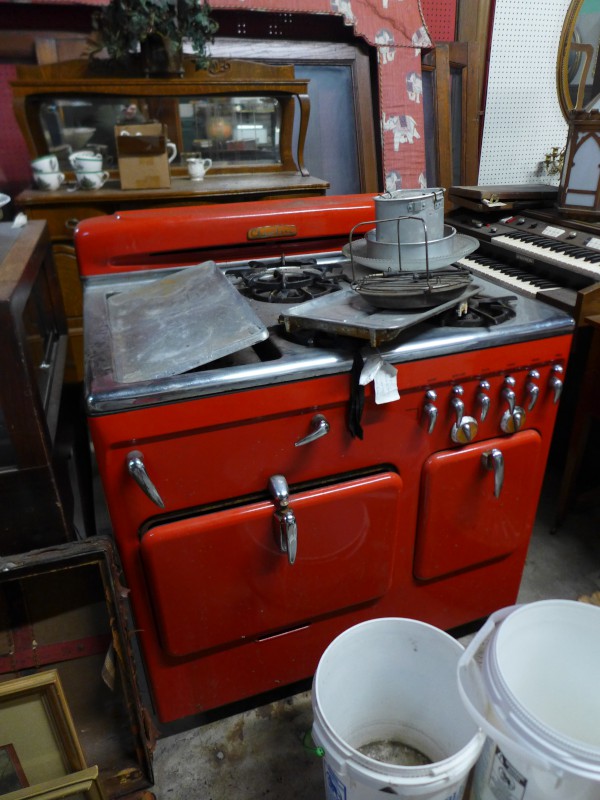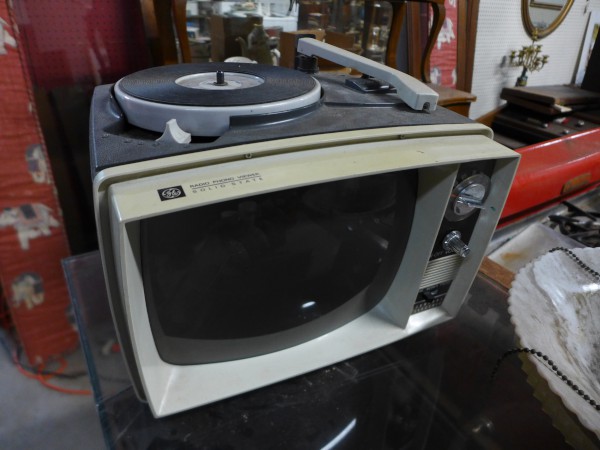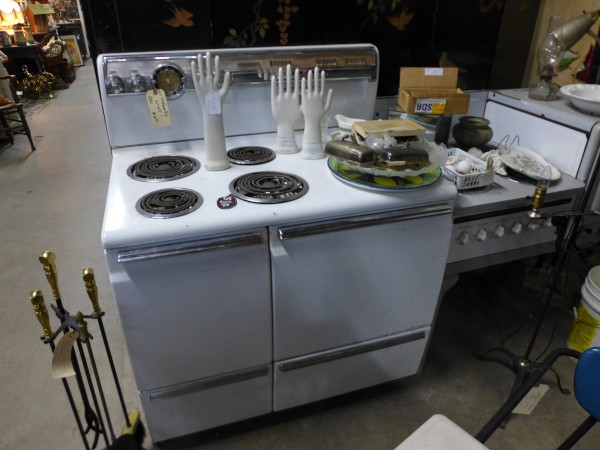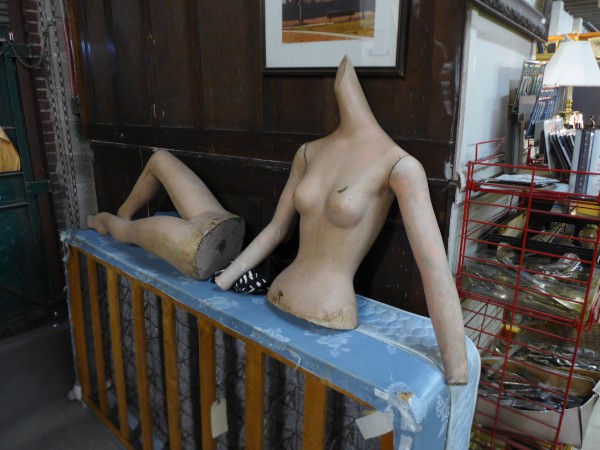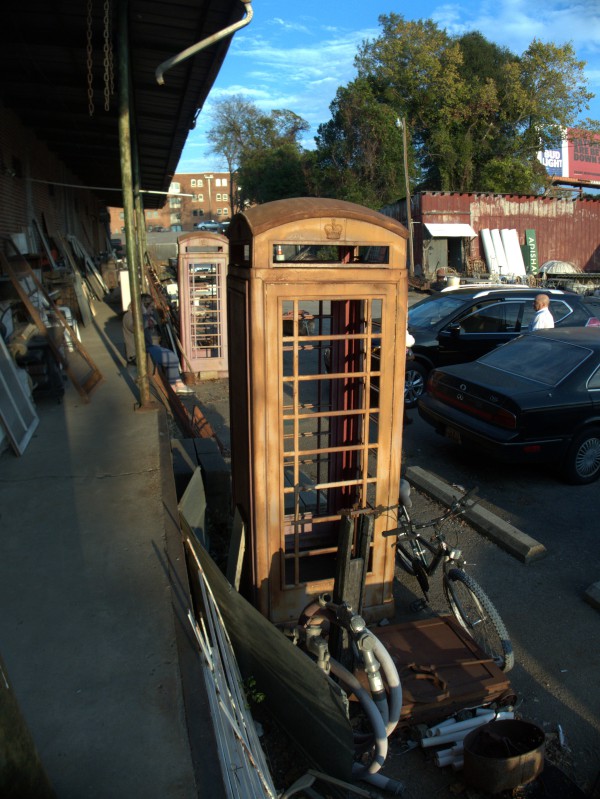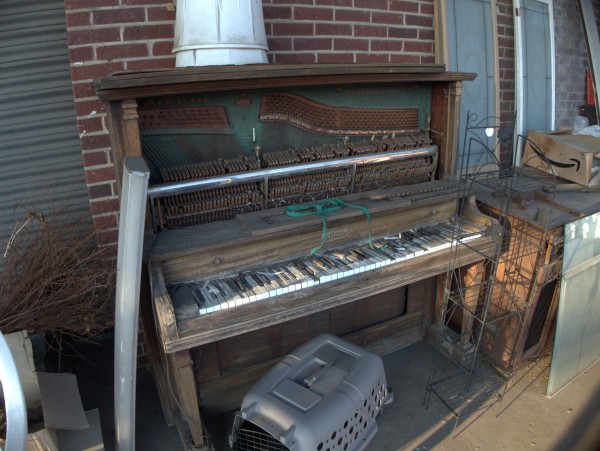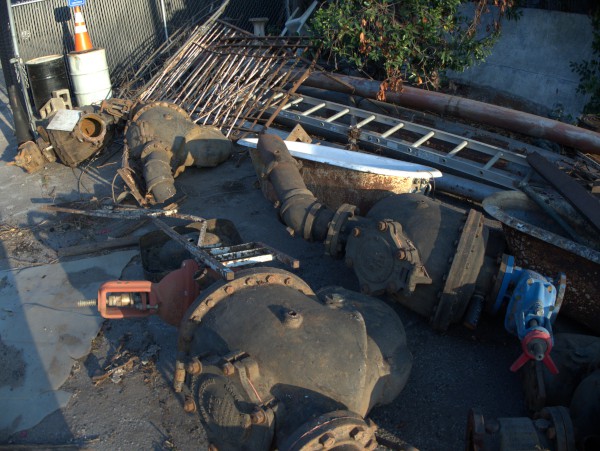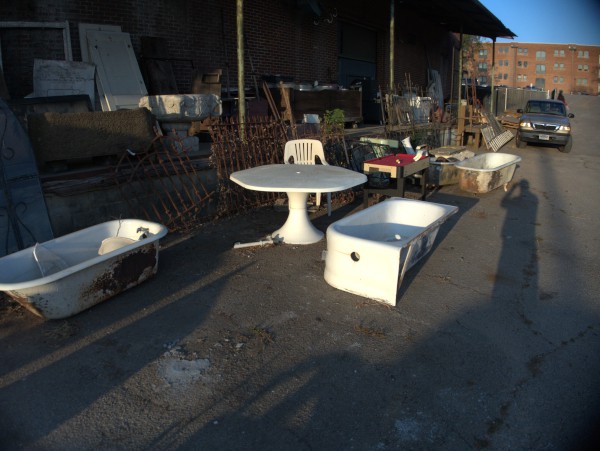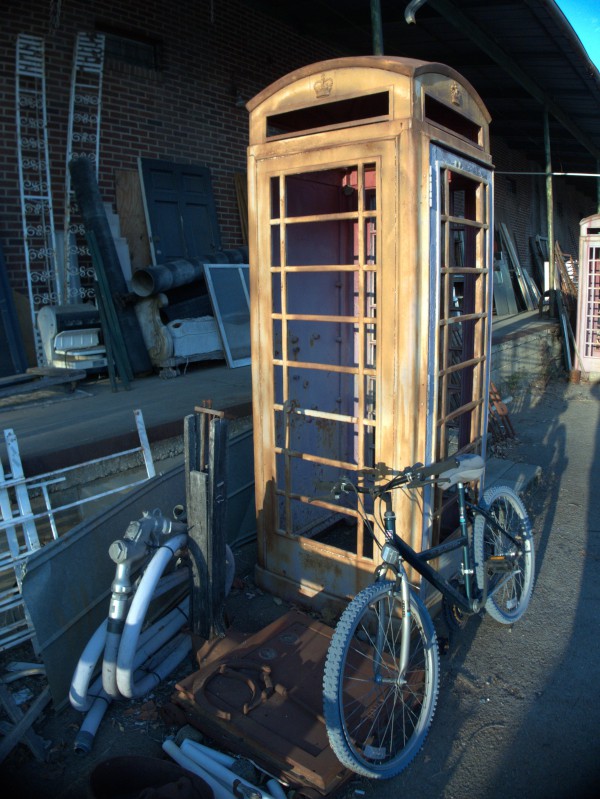 I never went to this place often, but at one time it was on my regular rounds, and I probably stopped by two or three times a year. I realized though when commenter Justin mentioned the place was closing that it had probably been twenty years since my last visit.
In the event, I found it pretty much as I remembered it. The place is divided into two buildings, the one on the north side of the property has an "ice house" look, while the one on the south side may have been a small warehouse. Each building is divided into individually curated stalls, thus the fairly common "antique mall" format. I hadn't recalled a stall with what looked to be pretty much every issue of Playboy ever published, but there was one, as well as a 40's era Rockola jukebox I would dearly love to have had I the space and the cash, along with several old kitchen ranges about which I could say the same.
Walking through, I was also given a few instances to reflect on how much life, or at least my life, has changed. At one time, I would probably have examined every 33 & 45 in the stacks, and probably would have found some to take home. Now: a) Who has the time? & b) What would I do with them? I do have a turntable, but realistically it's easier to find the song online and pay $0.99 for it rather than spend 20 minutes futzing with the turntable and CD recorder. The same largely goes for old books.
I didn't see any notice posted to the effect of "We lost our lease", or "We're retiring" to explain the upcoming closure, but I would guess that this lot, which for years was out of the way, and down-at-the-heels, is now a pretty valuable property with the recent opening of apartments in the Palmetto Compress Warehouse and the Carolina Collegiate FCU location.
(Hat tip to commenter Justin)
UPDATE 6 April 2017 -- As reported in the comments, this place has been razed. At the time of these pictures, it was the South building only. They are reportedly both gone now: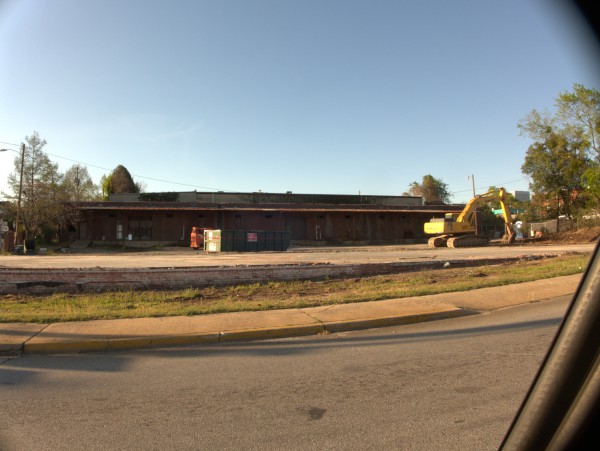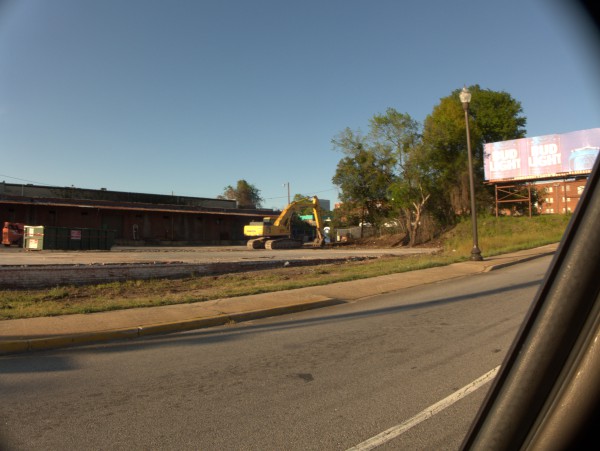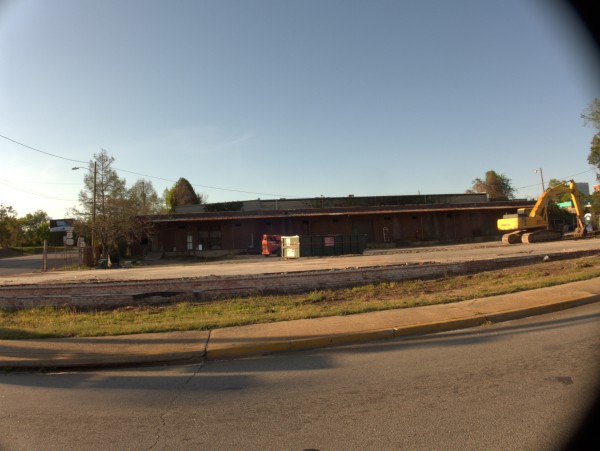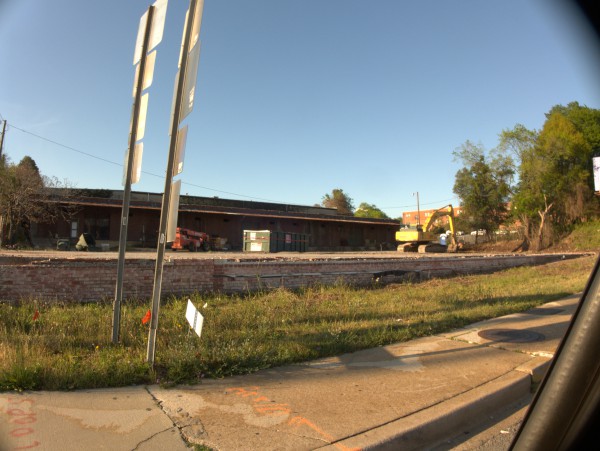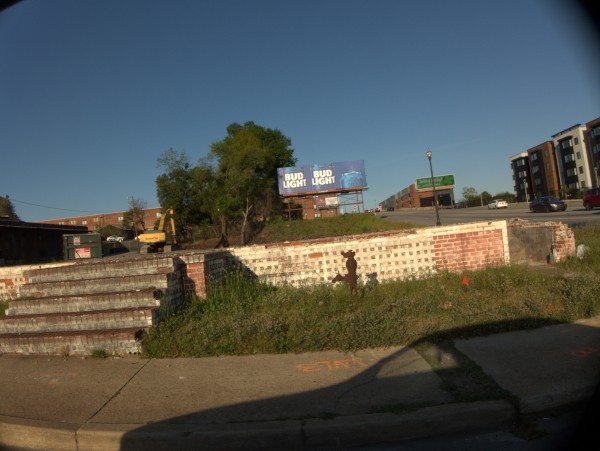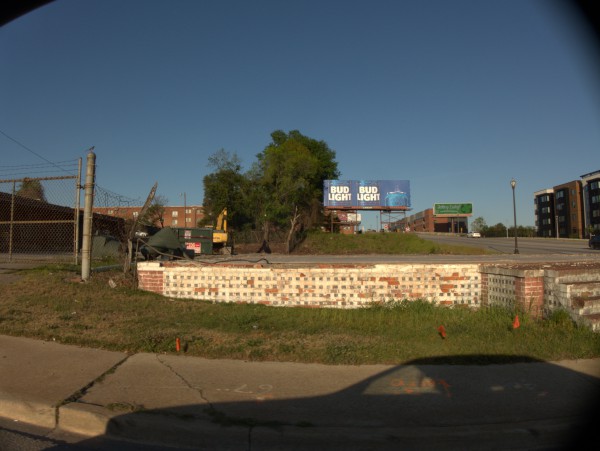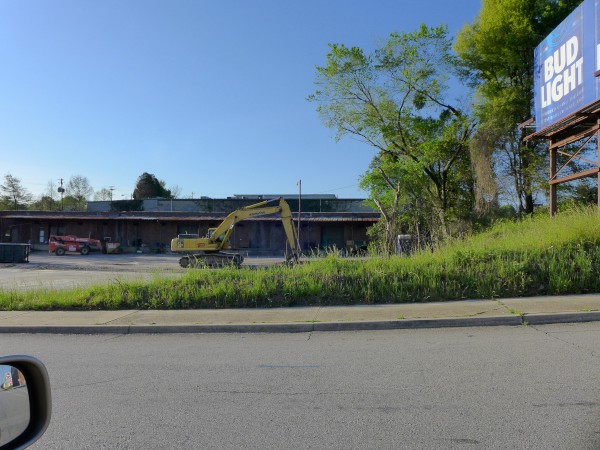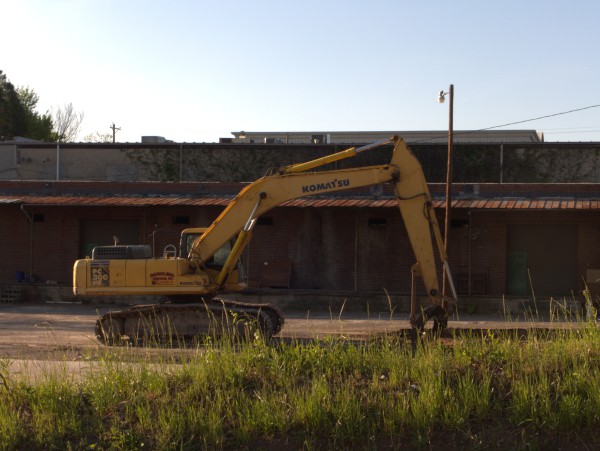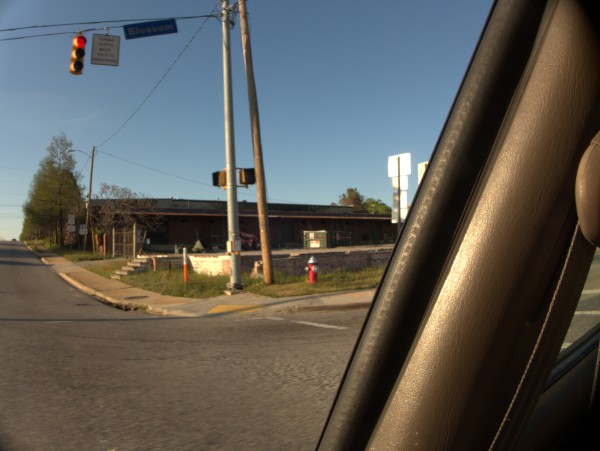 19 Responses to 'Columbia Antique Mall / Chic Antiques & Co., 602 Huger Street: Years End 2016'
Subscribe to comments with RSS or TrackBack to 'Columbia Antique Mall / Chic Antiques & Co., 602 Huger Street: Years End 2016'.
Leave a Reply