Archive for the 'Huger Street' tag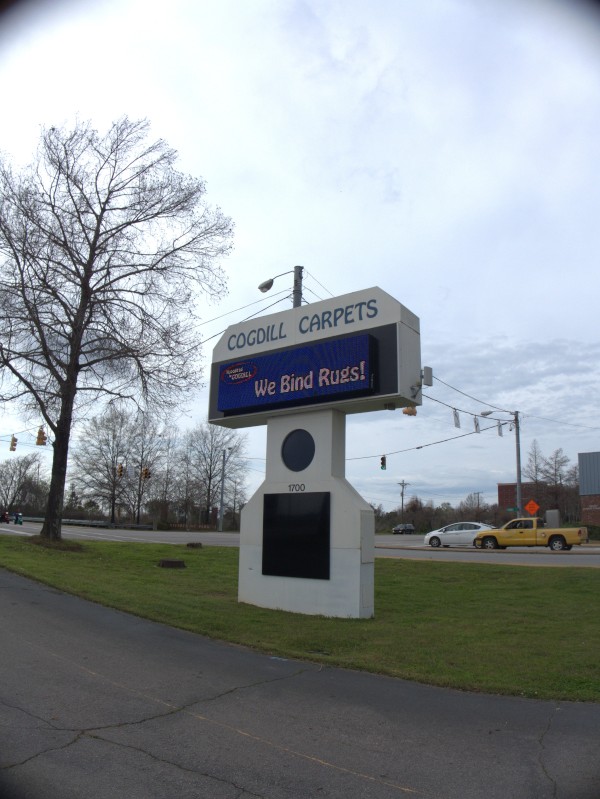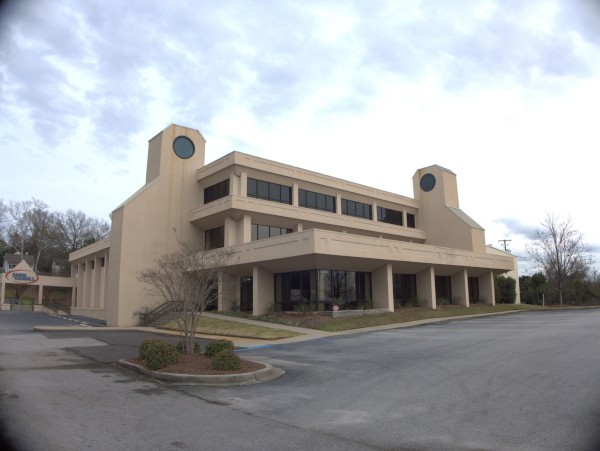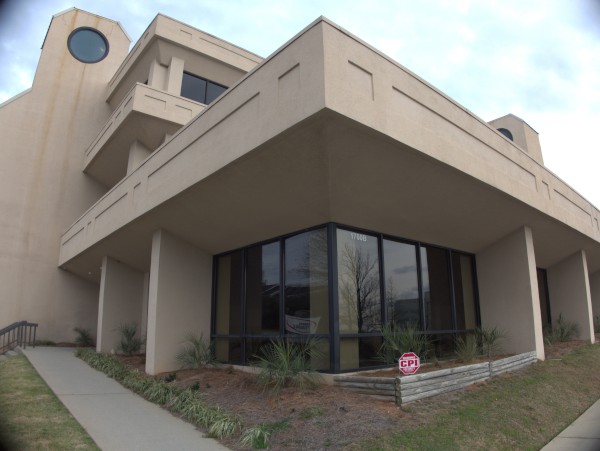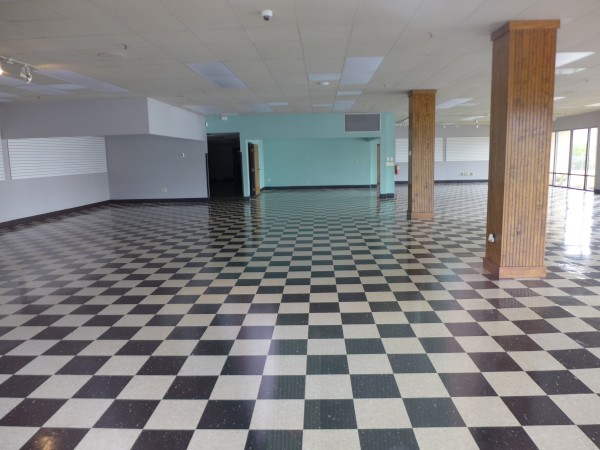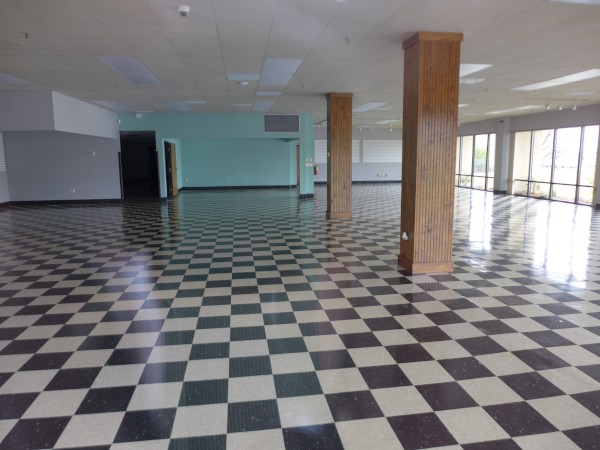 I did not know that a consignment shop had gone into the Cromer's location until commenter JamesR mentioned that it had closed. Looking at the web site which is still up for now, it seems to have been several steps up from Goodwill.
This is an interesting looking building and I wonder what it was built for. I'm guessing not for Cogdill since they are not in this front section at all.
(Hat tip to commenter JamesR)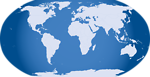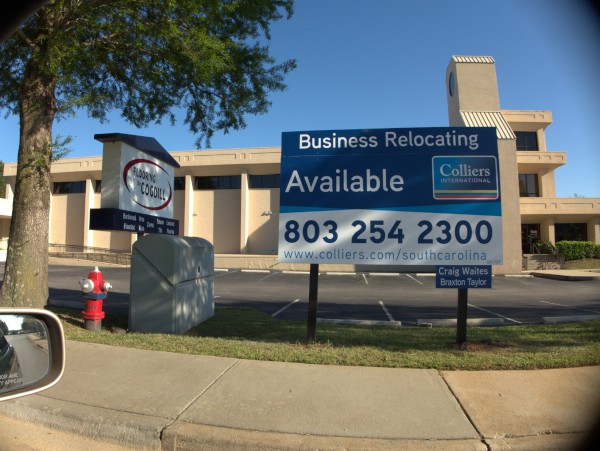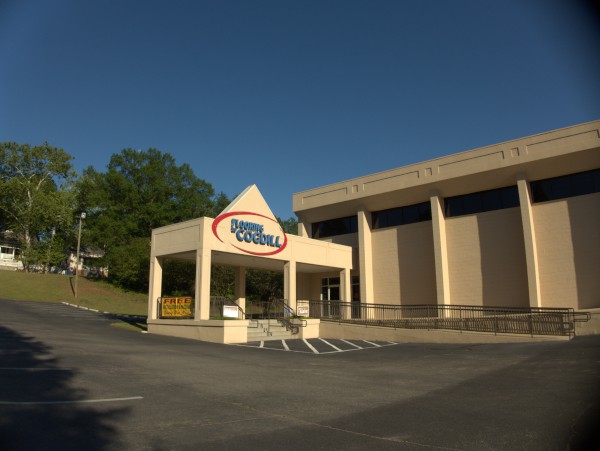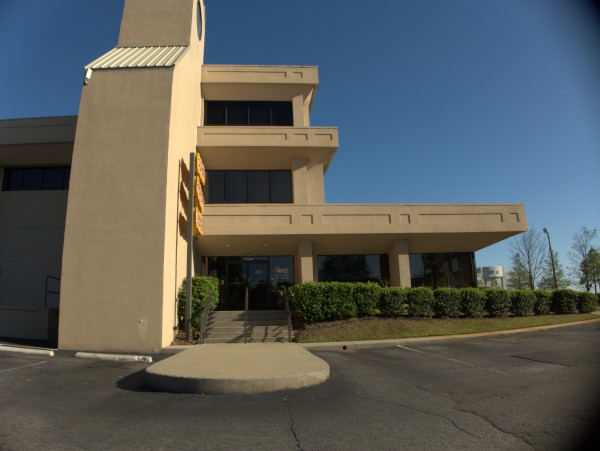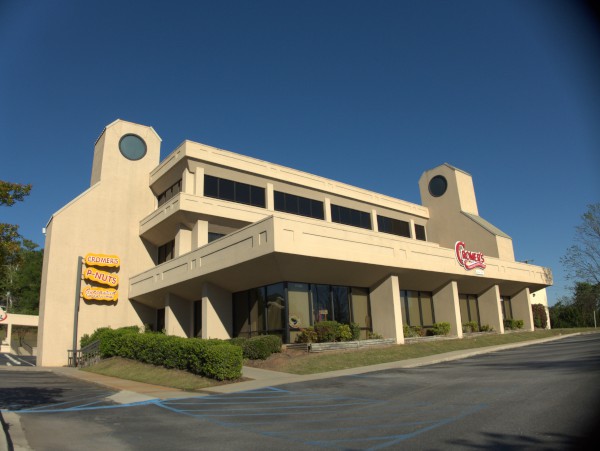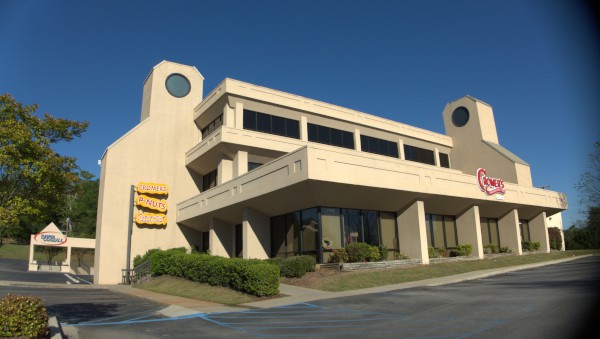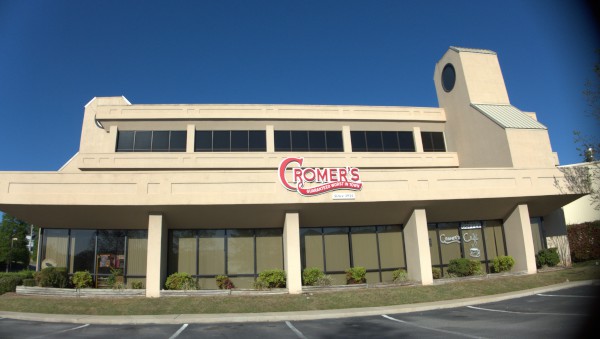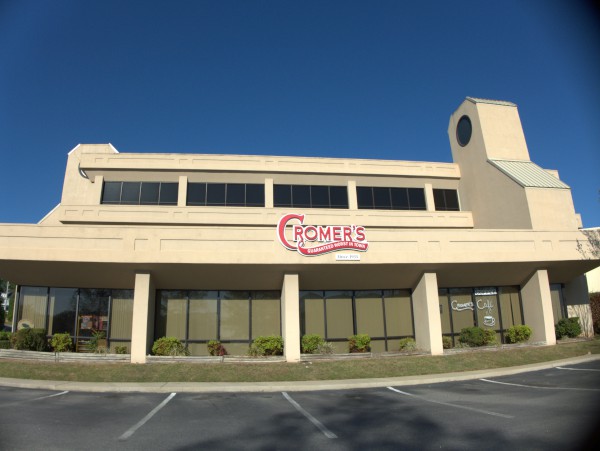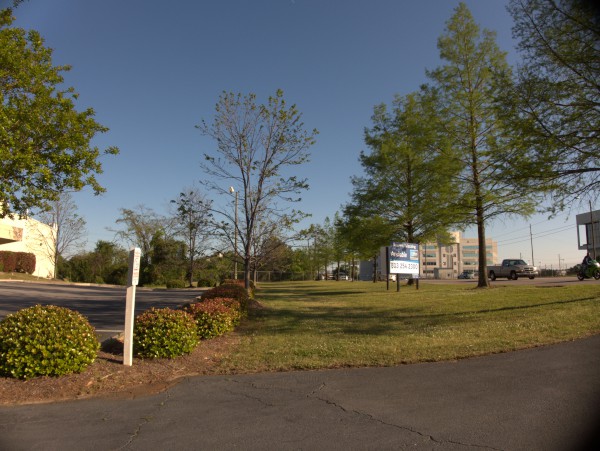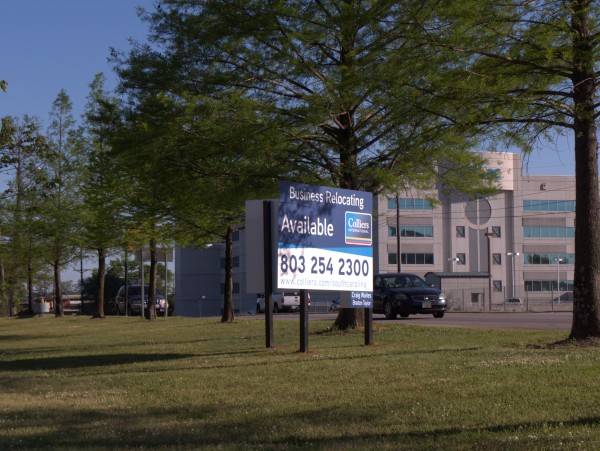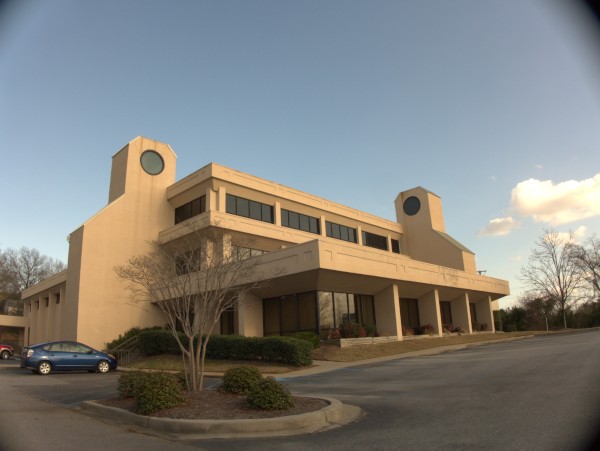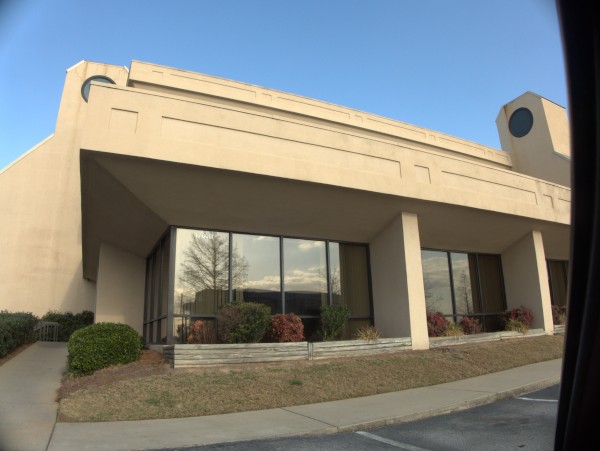 Well, it's official, Cromer's has made the move from Huger to North Main. I was in this, Huger Street, location once several years ago to purchase a helium baloon kit, and it seemed fairly nice to me -- certainly better than the Bluff Road location I was at for the same reason several years before.
I tried to get some pictures of the new location, but the ongoing road construction on North Main had a steam shovel completely blocking the entrance to the new building -- the tenants can't have been too happy about that. For that reason, I can't confirm that there are no monkeys. You'll have to check yourself.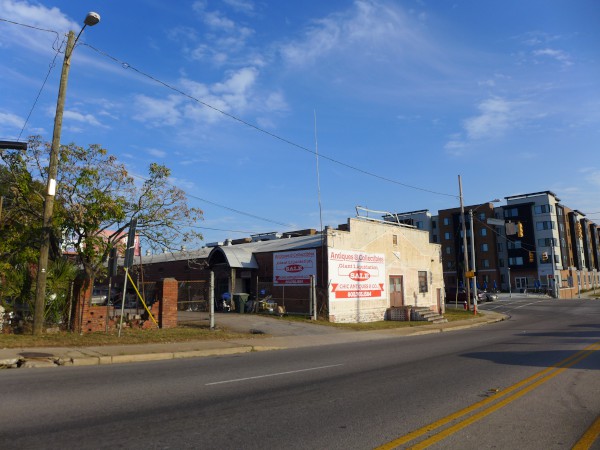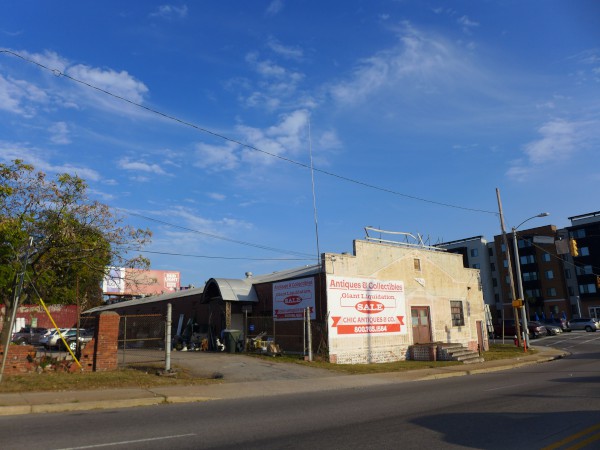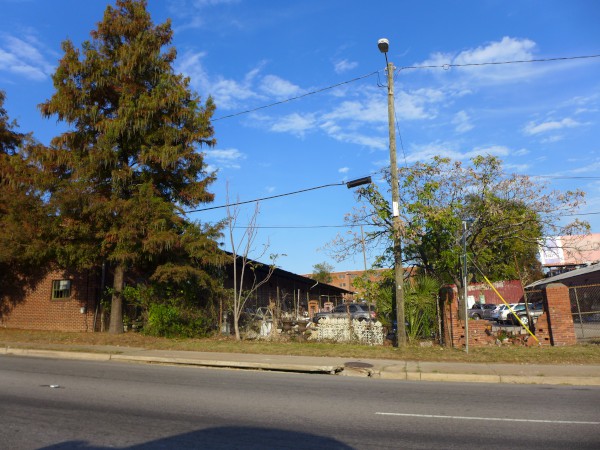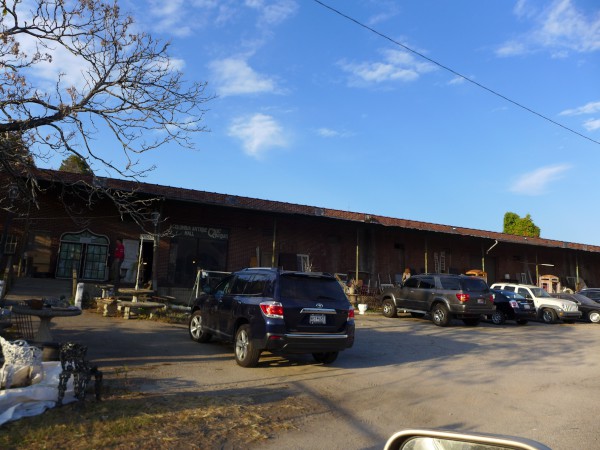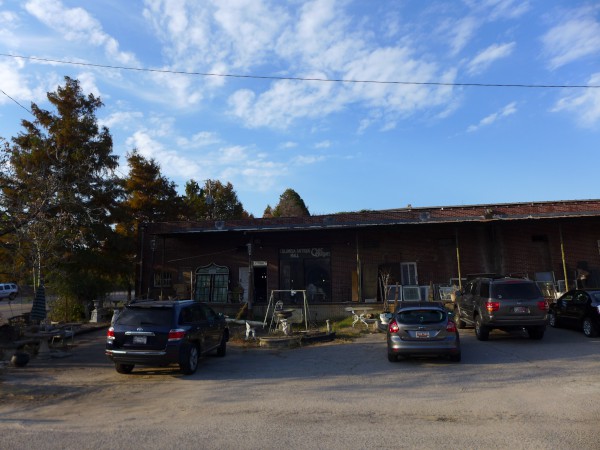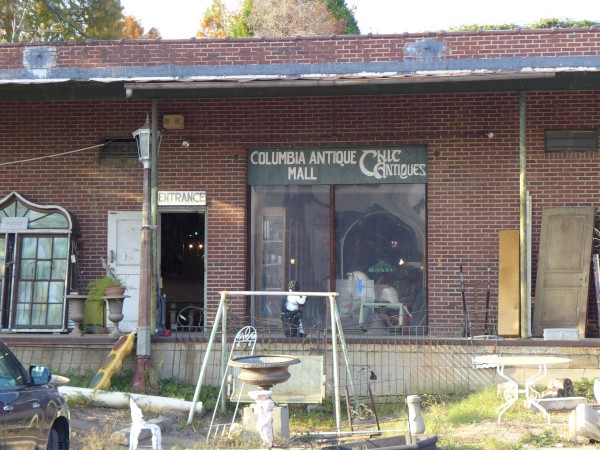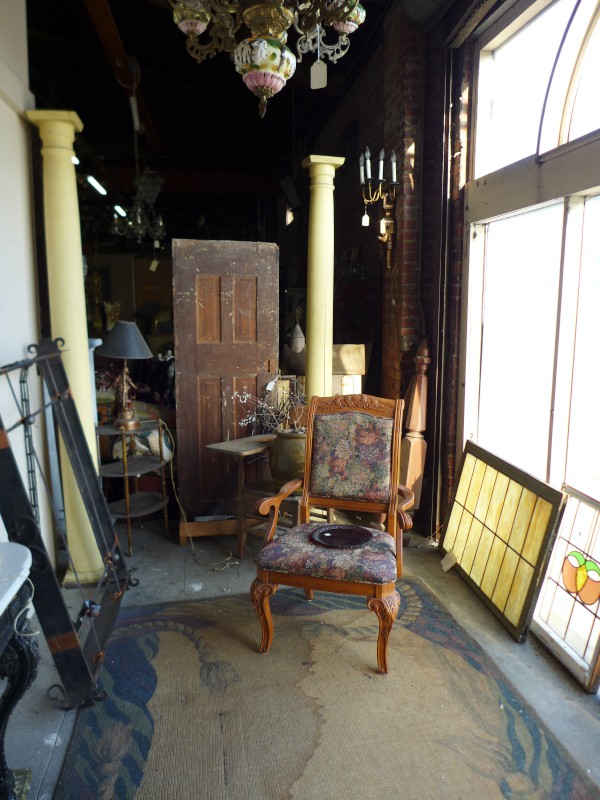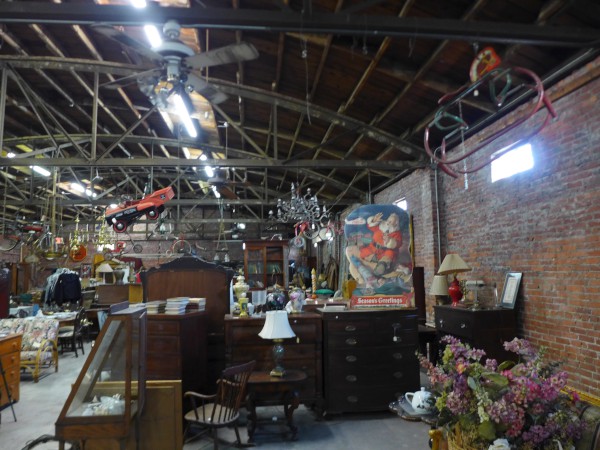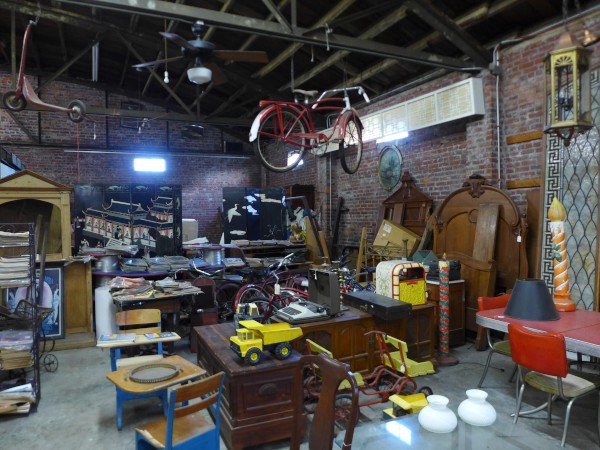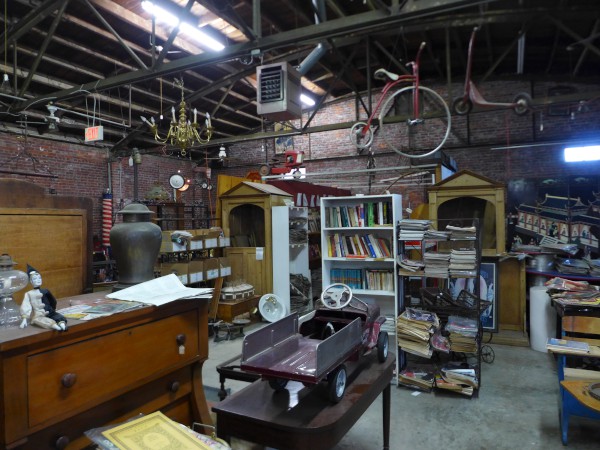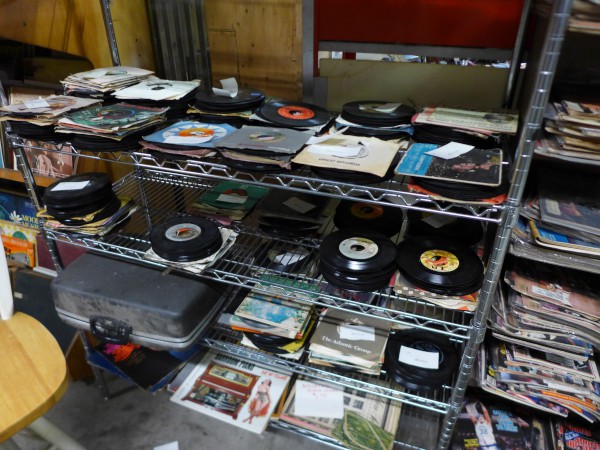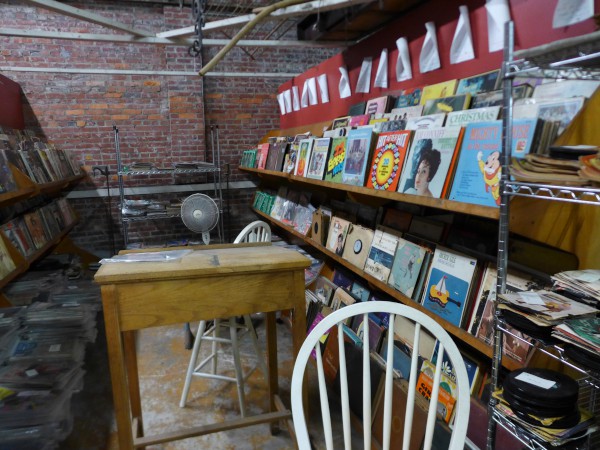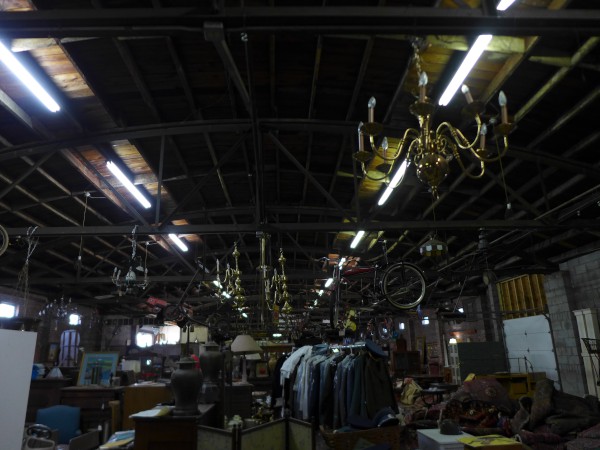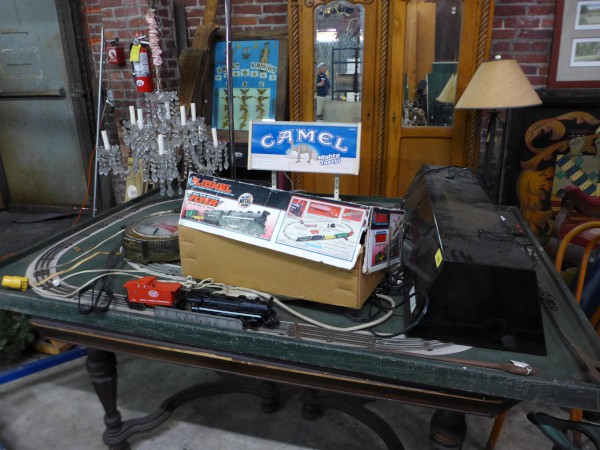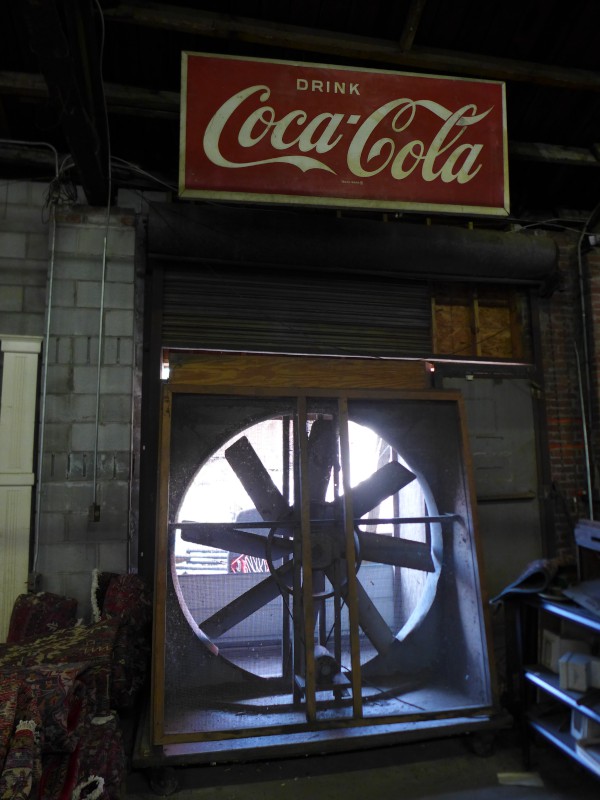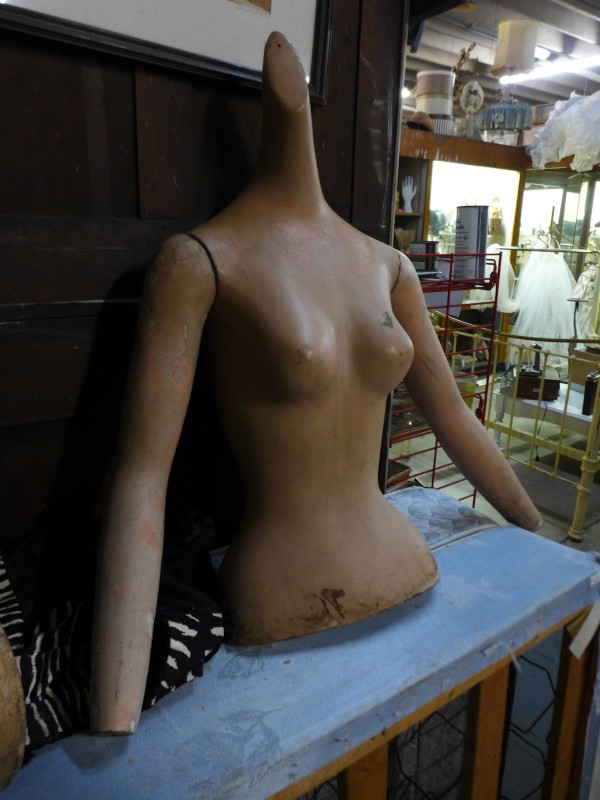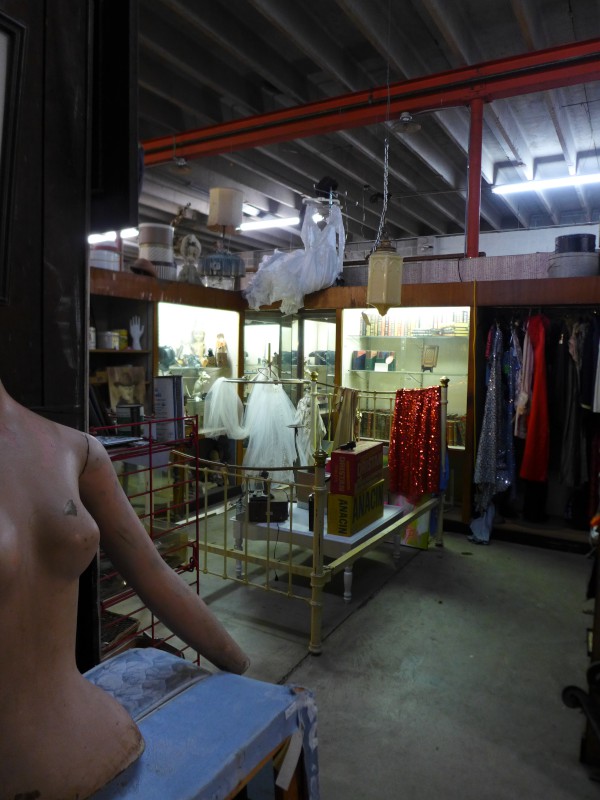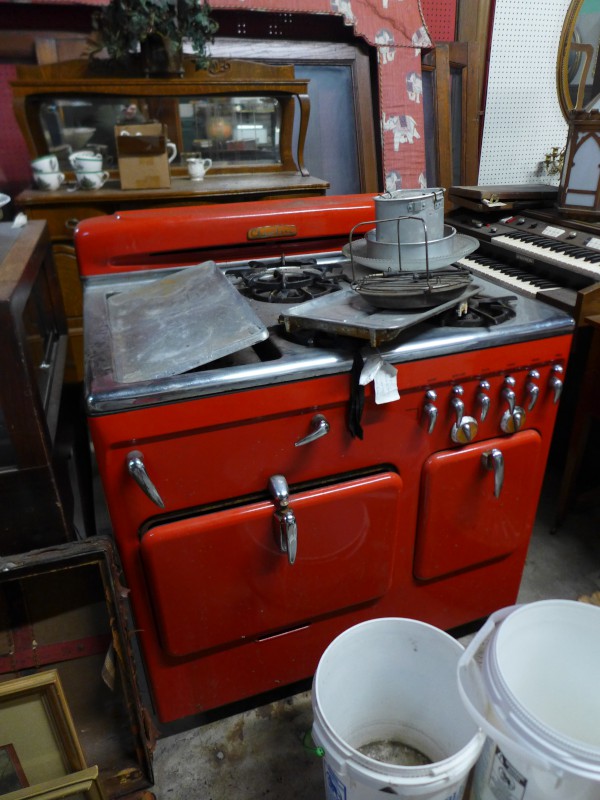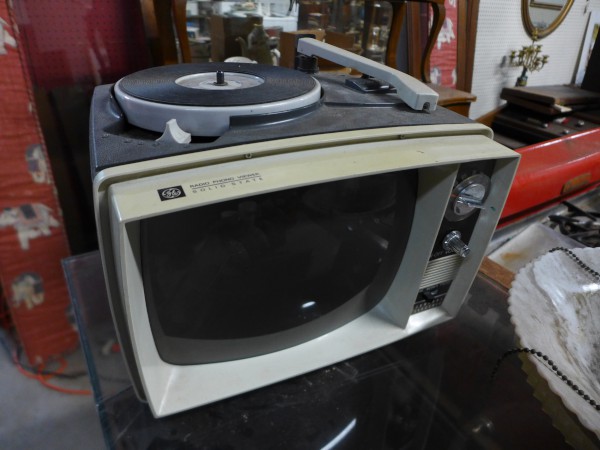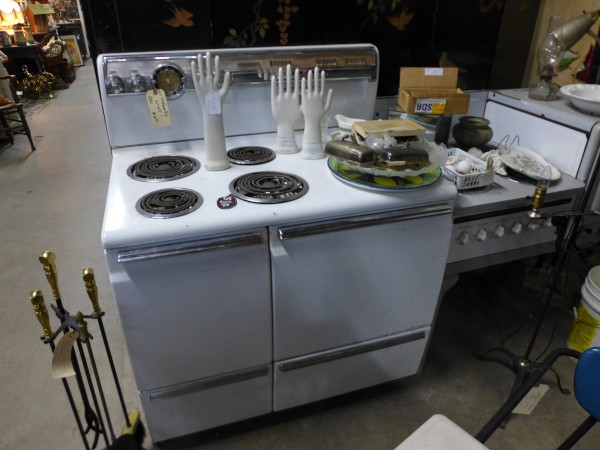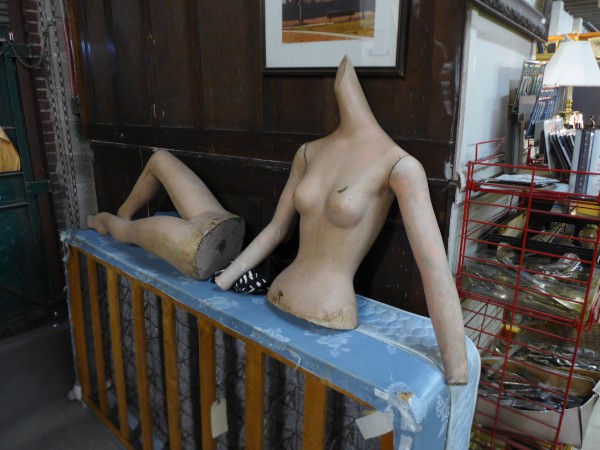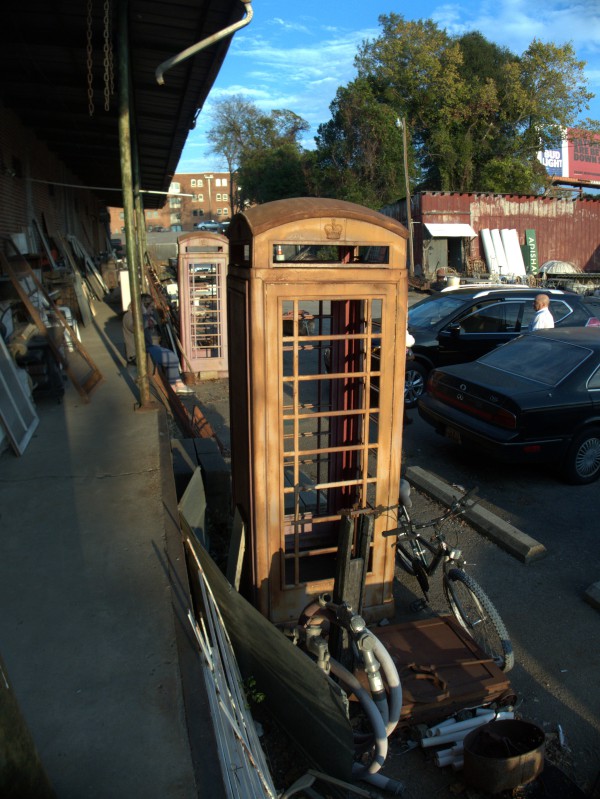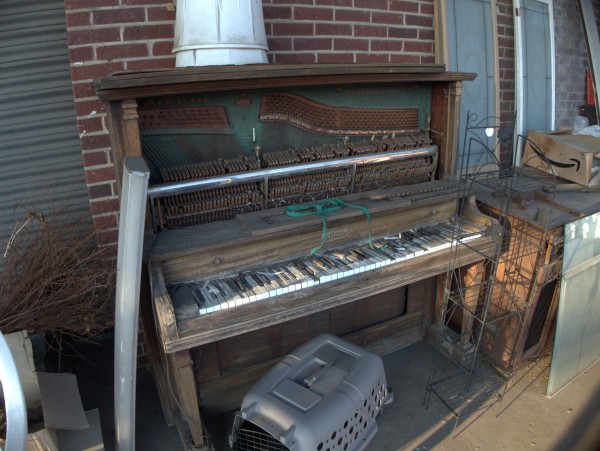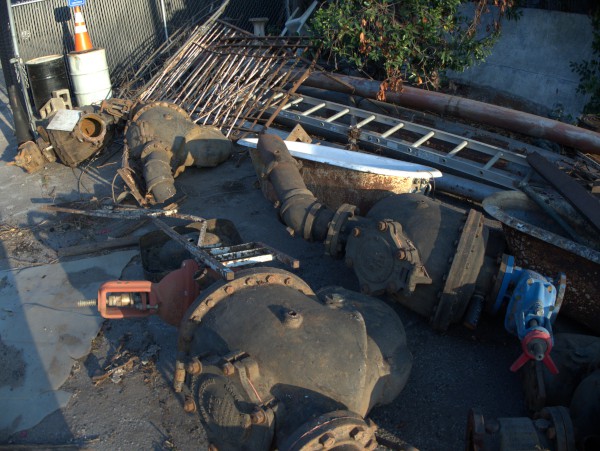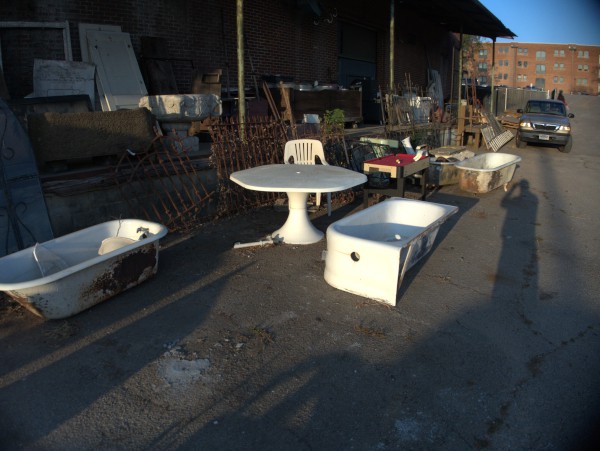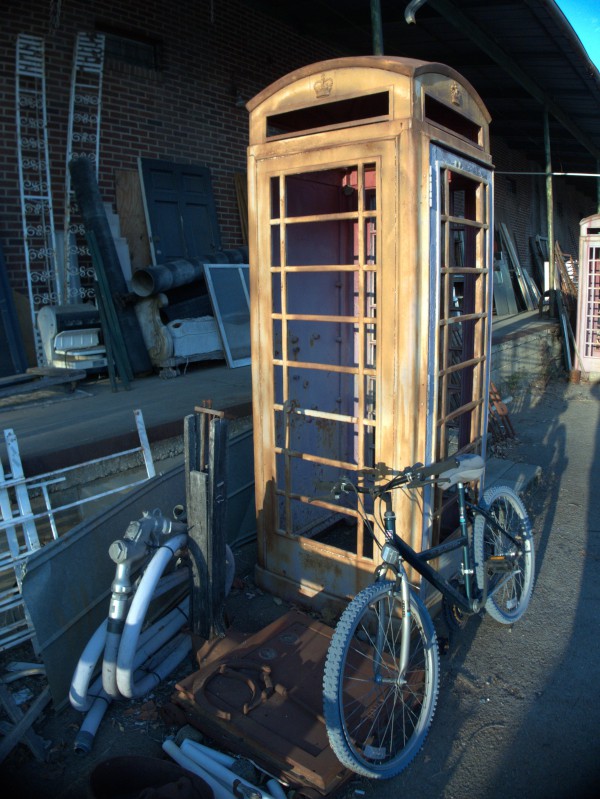 I never went to this place often, but at one time it was on my regular rounds, and I probably stopped by two or three times a year. I realized though when commenter Justin mentioned the place was closing that it had probably been twenty years since my last visit.
In the event, I found it pretty much as I remembered it. The place is divided into two buildings, the one on the north side of the property has an "ice house" look, while the one on the south side may have been a small warehouse. Each building is divided into individually curated stalls, thus the fairly common "antique mall" format. I hadn't recalled a stall with what looked to be pretty much every issue of Playboy ever published, but there was one, as well as a 40's era Rockola jukebox I would dearly love to have had I the space and the cash, along with several old kitchen ranges about which I could say the same.
Walking through, I was also given a few instances to reflect on how much life, or at least my life, has changed. At one time, I would probably have examined every 33 & 45 in the stacks, and probably would have found some to take home. Now: a) Who has the time? & b) What would I do with them? I do have a turntable, but realistically it's easier to find the song online and pay $0.99 for it rather than spend 20 minutes futzing with the turntable and CD recorder. The same largely goes for old books.
I didn't see any notice posted to the effect of "We lost our lease", or "We're retiring" to explain the upcoming closure, but I would guess that this lot, which for years was out of the way, and down-at-the-heels, is now a pretty valuable property with the recent opening of apartments in the Palmetto Compress Warehouse and the Carolina Collegiate FCU location.
(Hat tip to commenter Justin)
UPDATE 6 April 2017 -- As reported in the comments, this place has been razed. At the time of these pictures, it was the South building only. They are reportedly both gone now: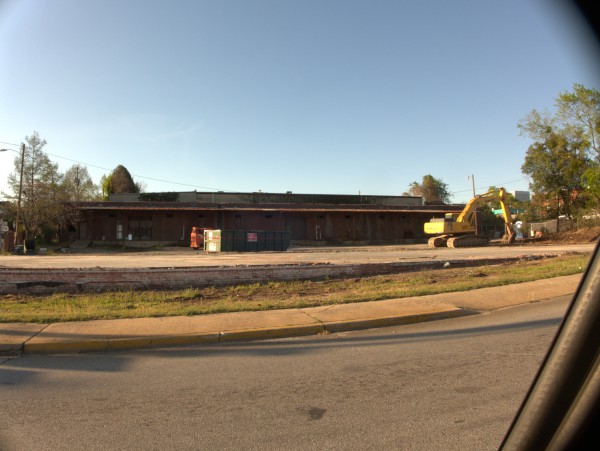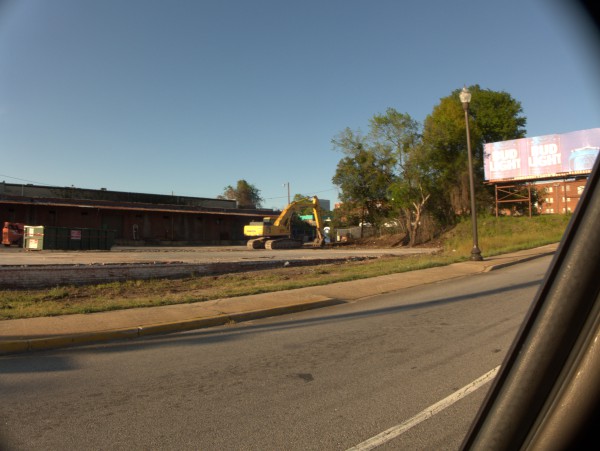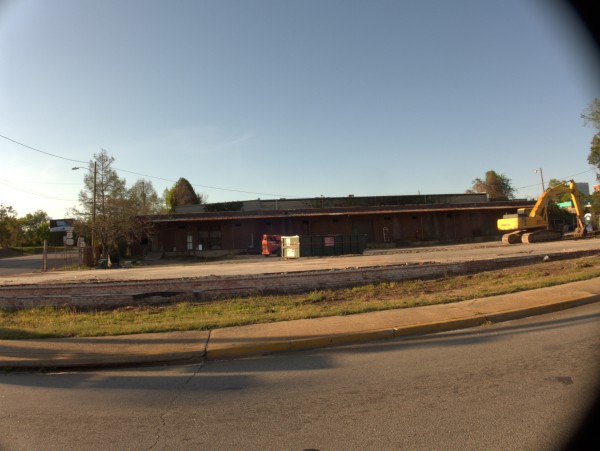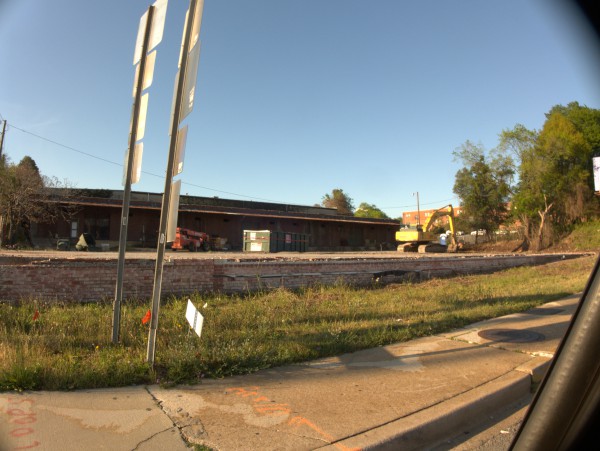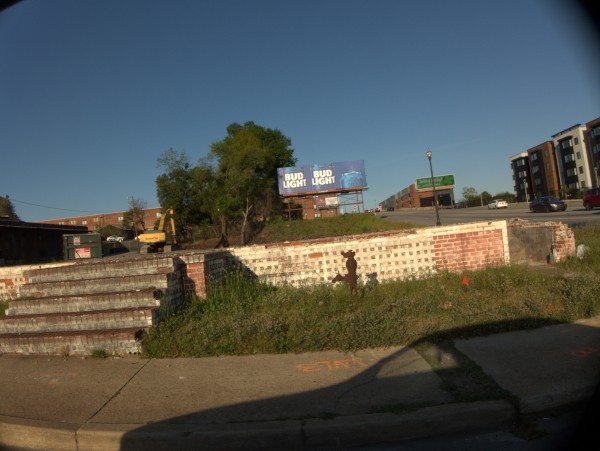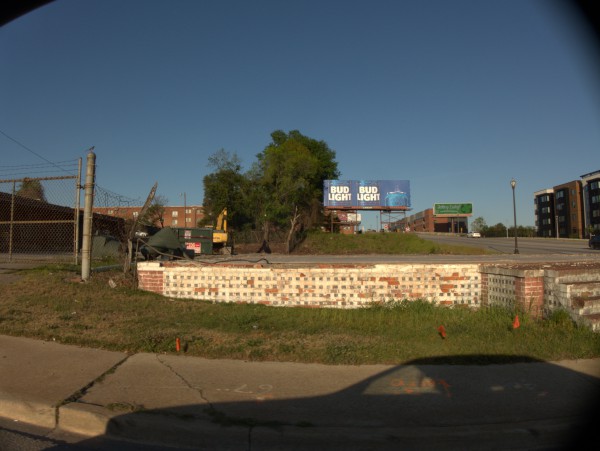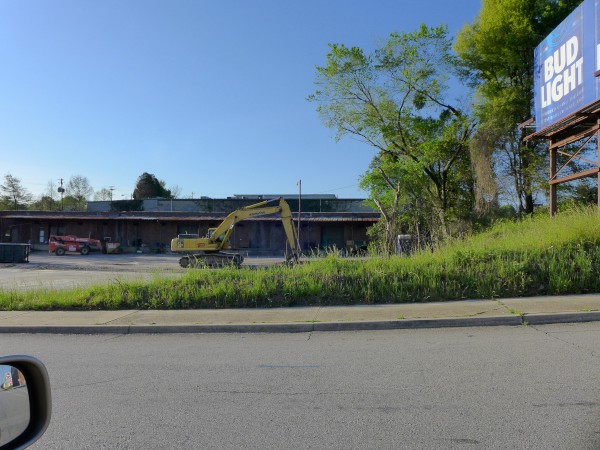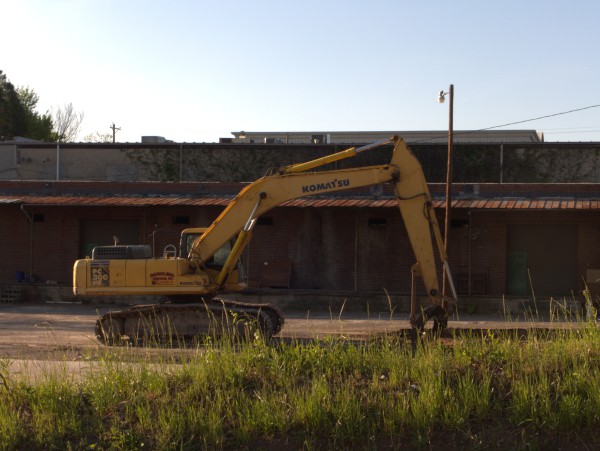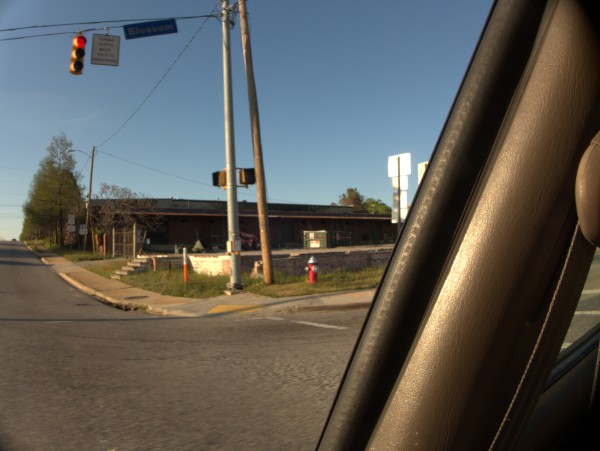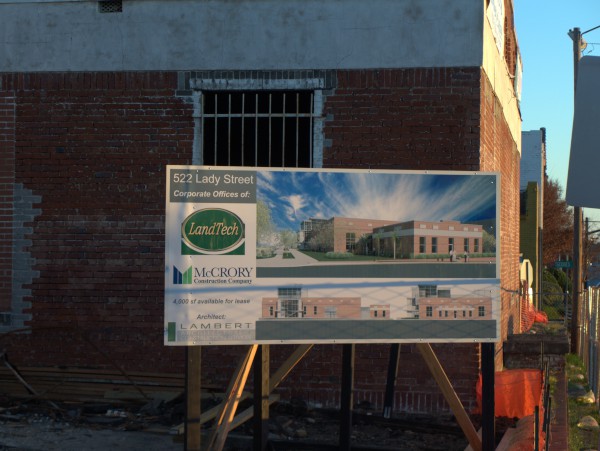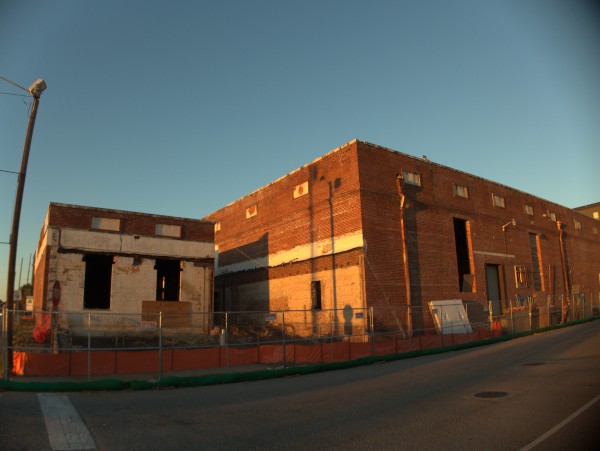 These pictures are from 30 November 2014, so the site has probably changed a good bit by now, but that was when I noticed these nice old brick buildings on Lady Street adjacent to Trustus were being gutted for renovation.
Here is what the City has to say about the project:
February 2014
DESIGN/DEVELOPMENT REVIEW COMMISSION
DESIGN REVIEW DISTRICT
EVALUATION SHEET
Case # 6

ADDRESS:
522 Lady Street

APPLICANT:
Scott Lambert, architect/agent

TAX MAP REFERENCE: TMS# 08912-05-01

USE OF PROPERTY:
Commercial

REVIEW DISTRICT:
W. Gervais Historic Commercial District/City Center

NATURE OF REQUEST: Request Certificate of Design Approval for exterior
changes and preliminary certification for the Bailey Bill

FINDINGS/COMMENTS:

Very typical of the warehouse district in which it was built, this is a
simple one-story brick building used for warehouse and office purposes
over the years. It has been heavily altered during this time, with
original window openings bricked in and concrete block additions at the
front of the building on Huger Street and a later small brick addition
at the rear of the building. There are no original windows or doors
intact. Still, it is reminiscent of the architecture and original uses
of buildings in the historic district and is one of the few extant
buildings from the time period along Huger Street.

This was originally built in 1926; its original occupant was the Jeff
Hunt Machinery Company which maintained a business at this address for
30 years. The Crane Company followed for a brief period but the
Columbia Cigar and Candy Company acquired the building by 1965 and kept
its business there until 1997.

The plans are to rehabilitate the building for office use,
re-establishing some of the original openings and removing less
sensitive additions from the building. Additionally, a new entry is
proposed on the Lady Street side. As all four sides of this building
are visible from a public right of way, each elevation is discussed and
reviewed below
Here and here is a bit from the architect.
And here is a bit from the construction company.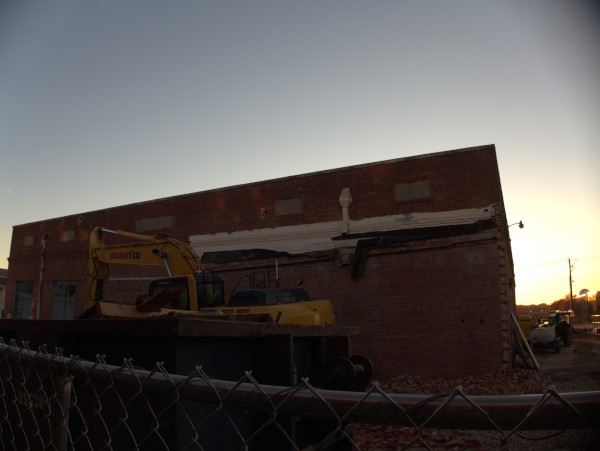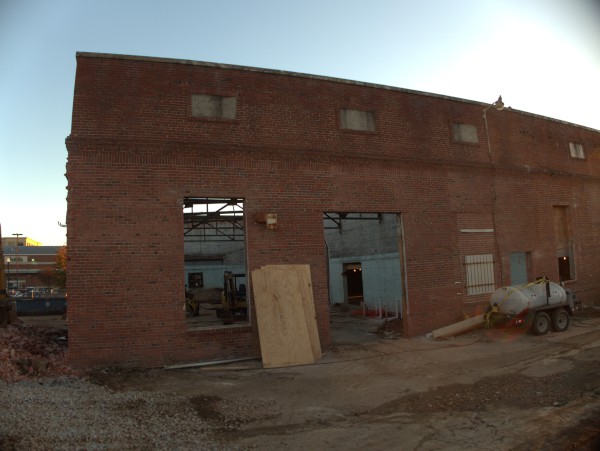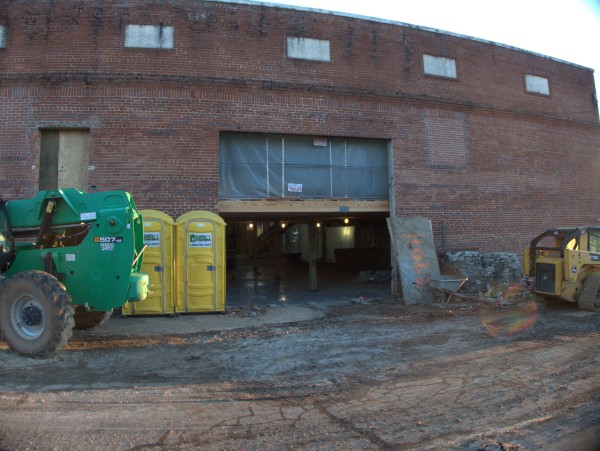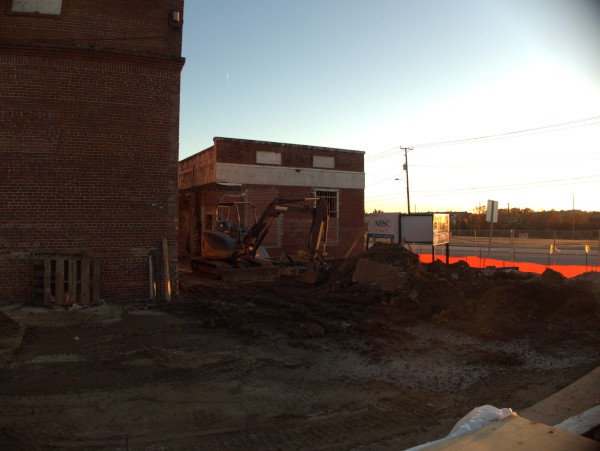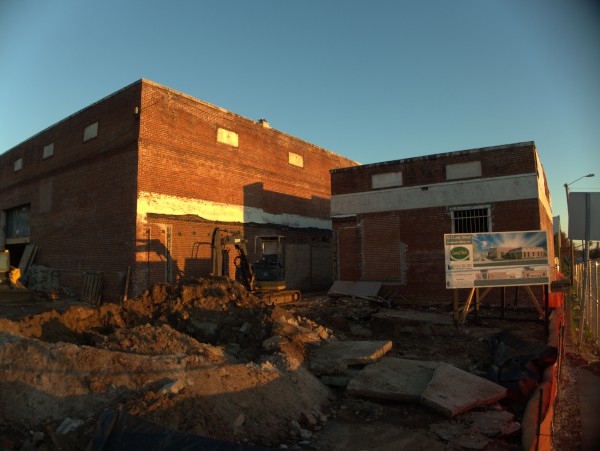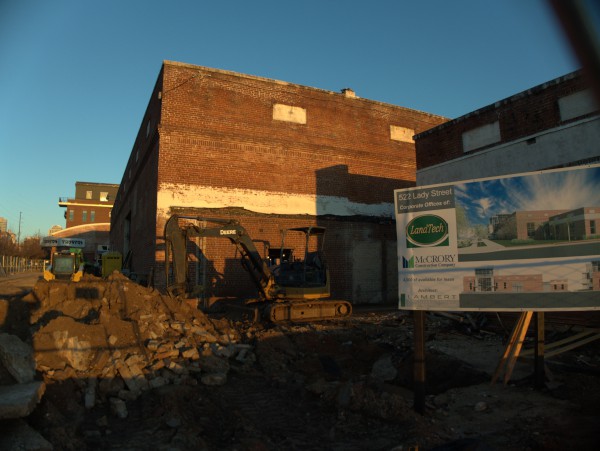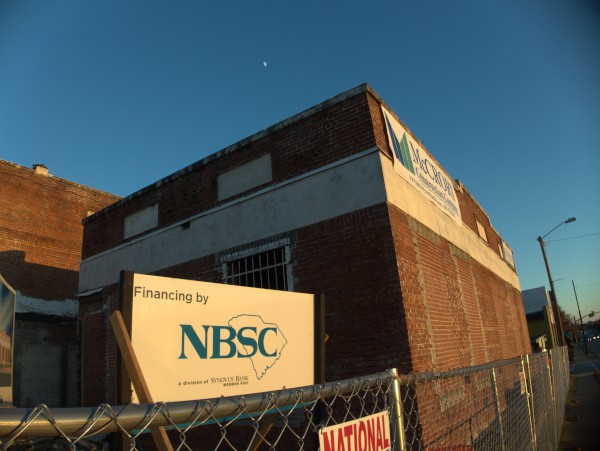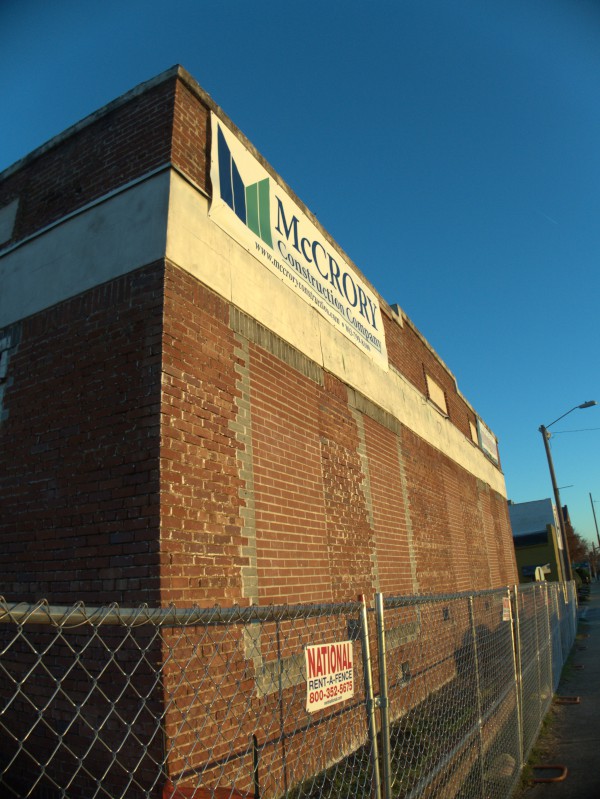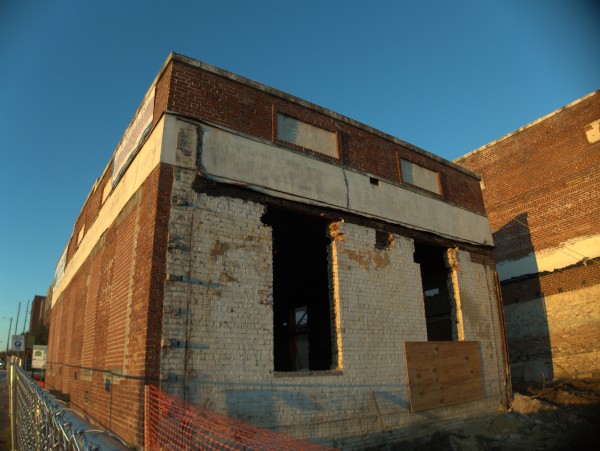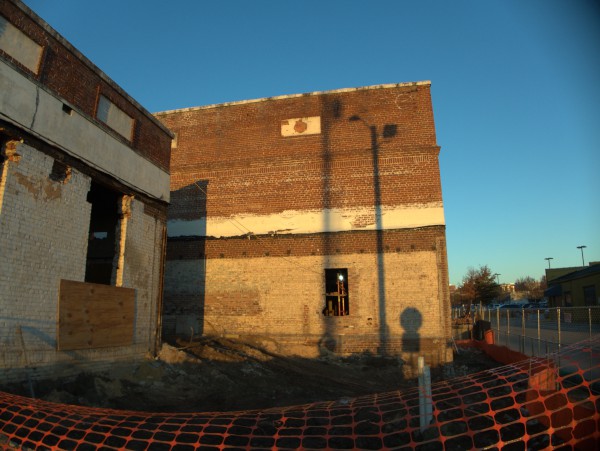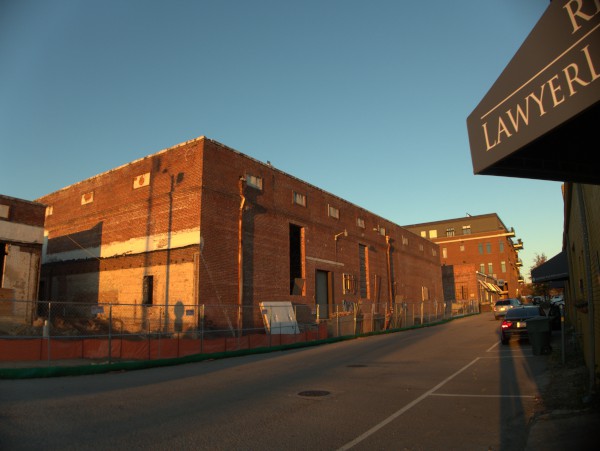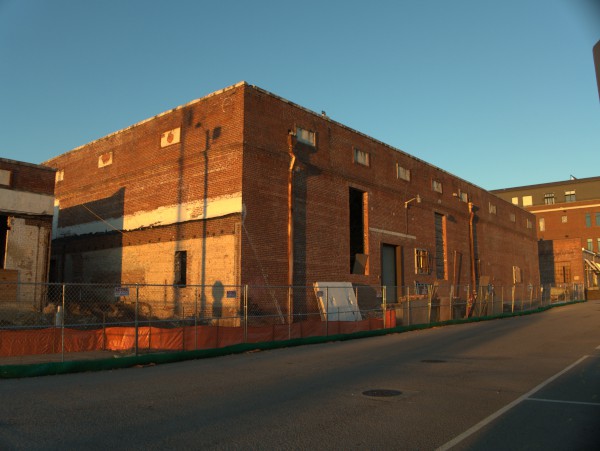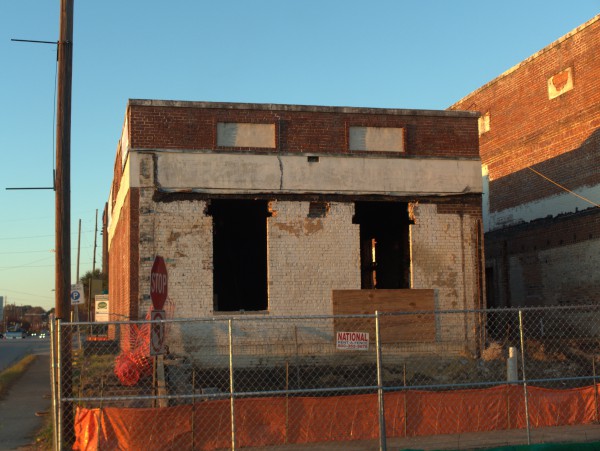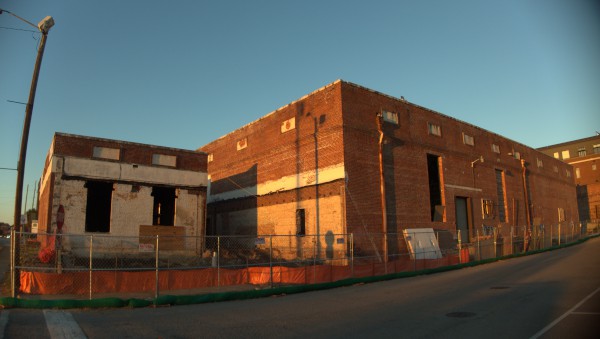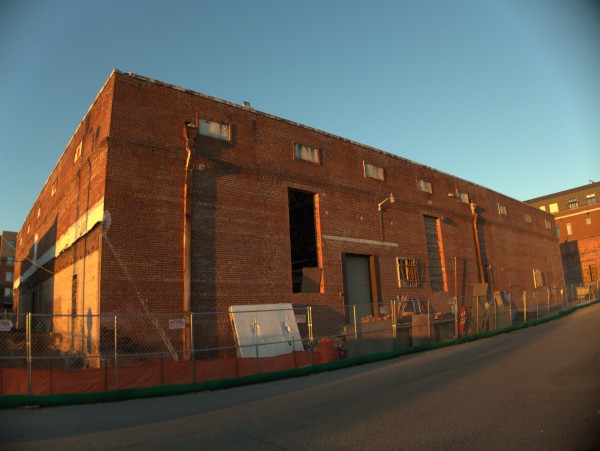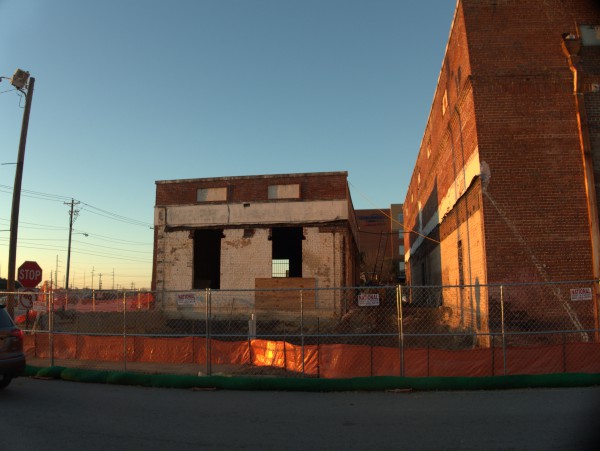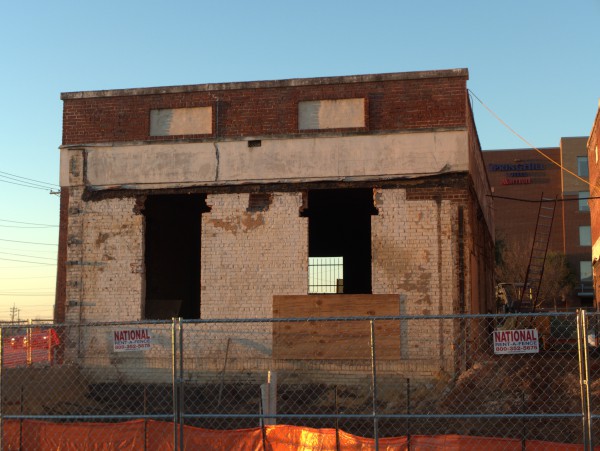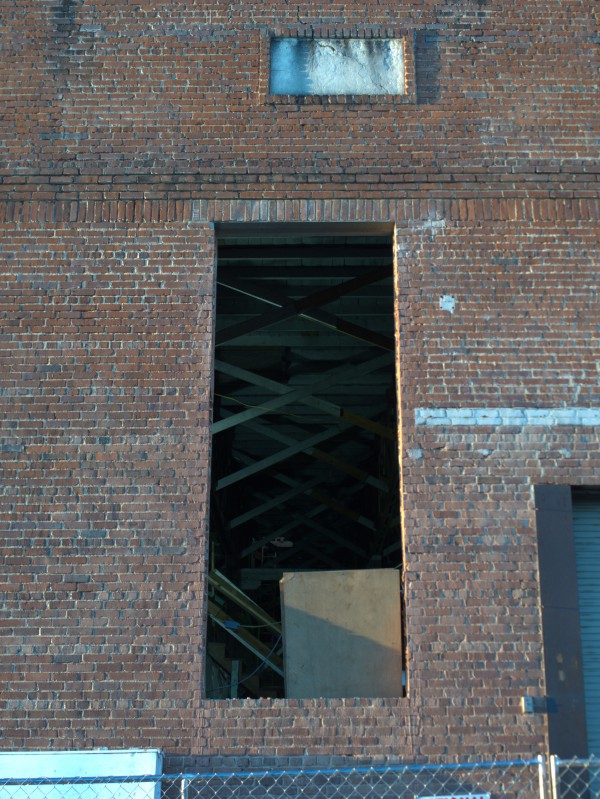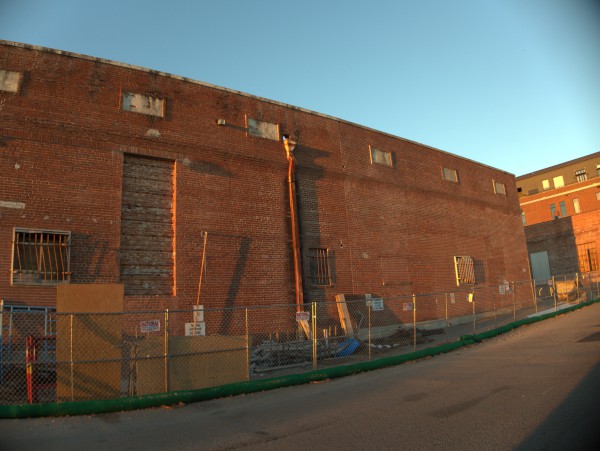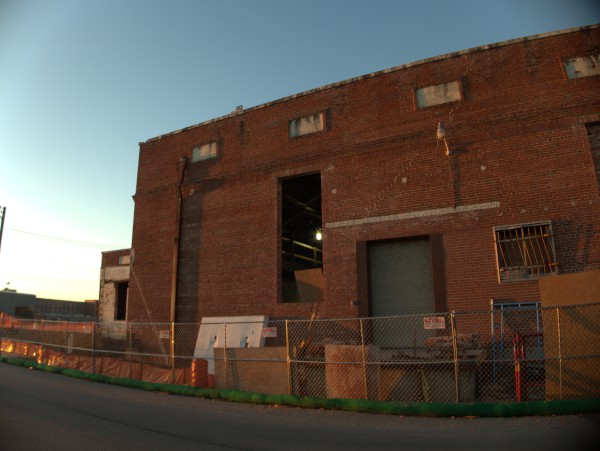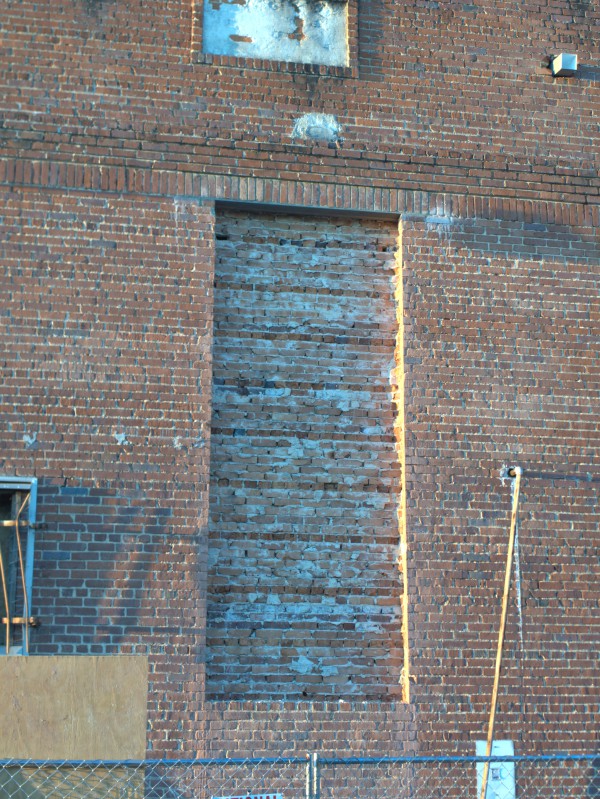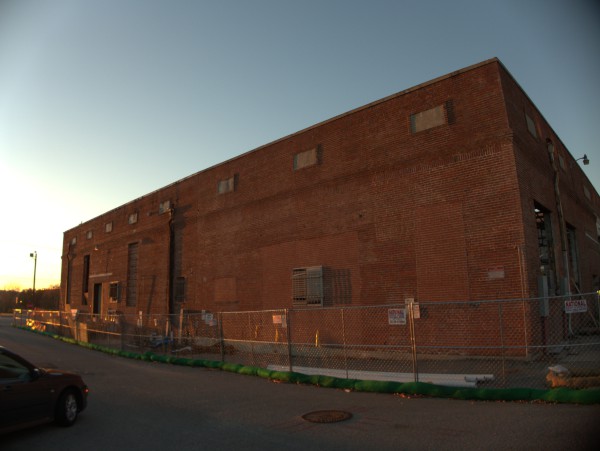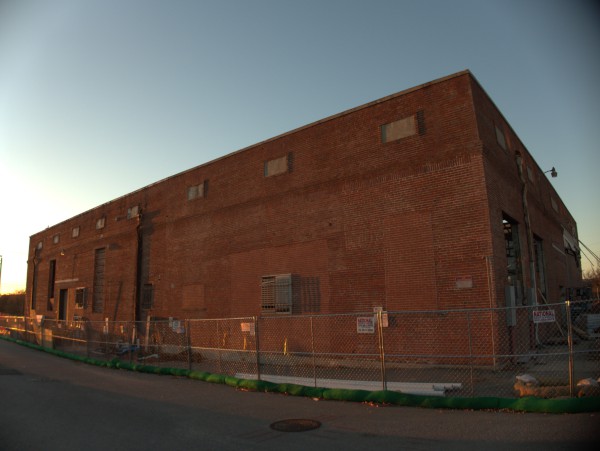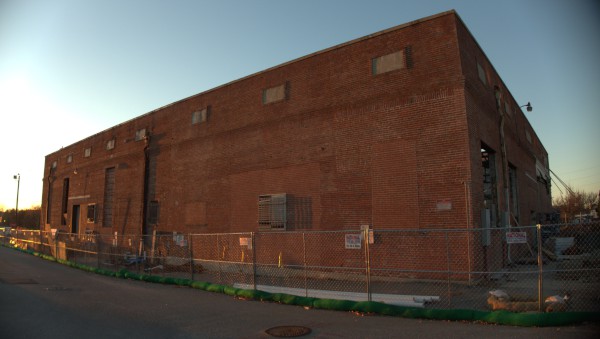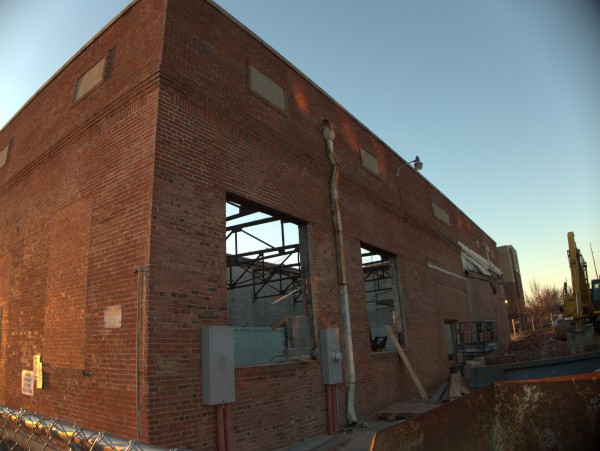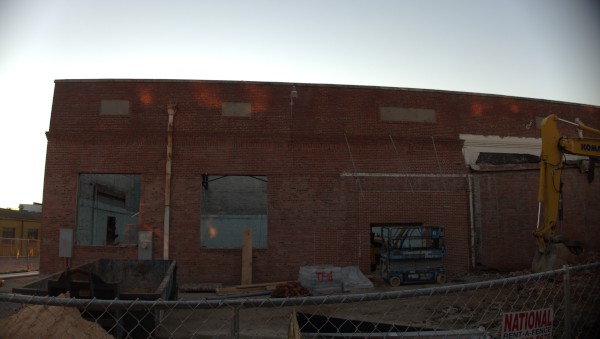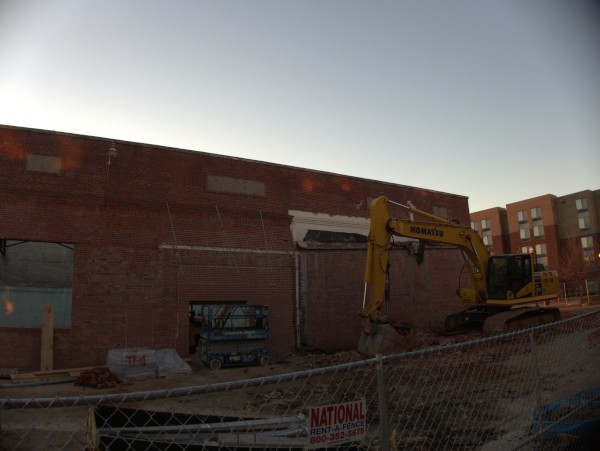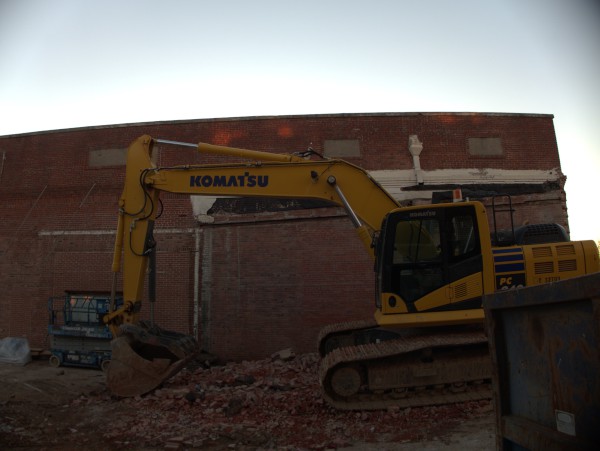 Posted at 12:35 am in Uncategorized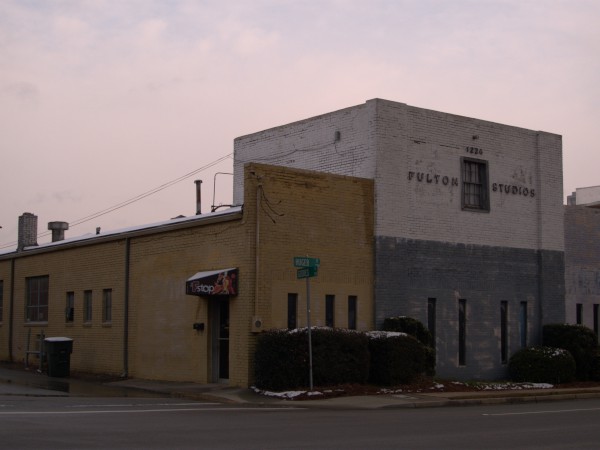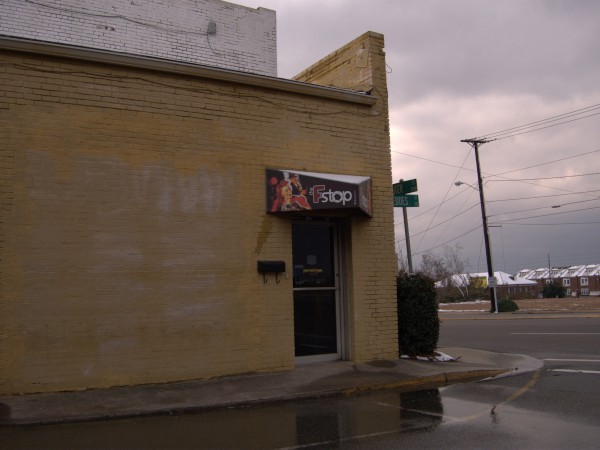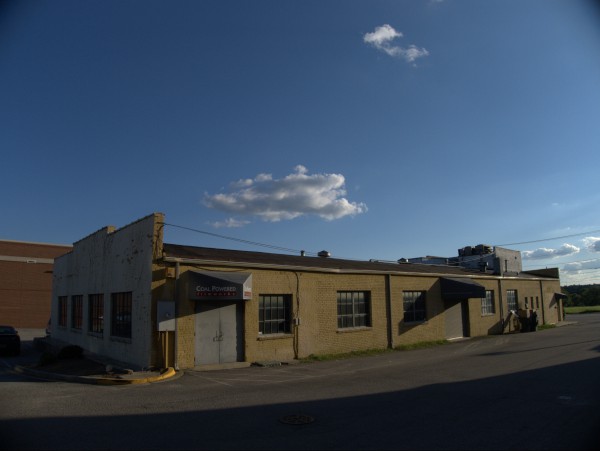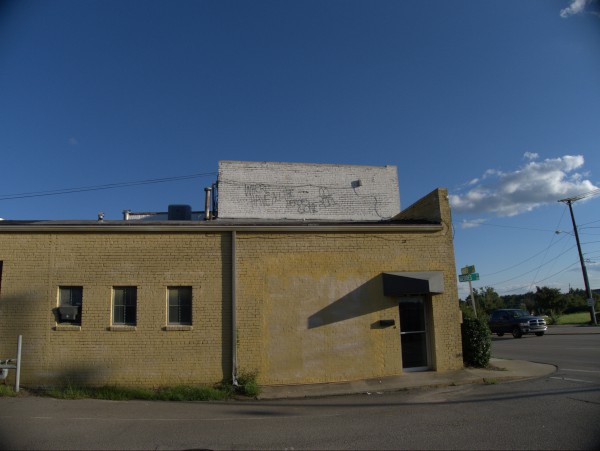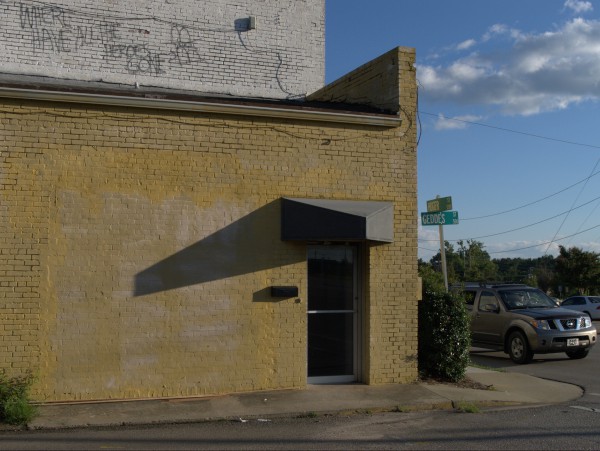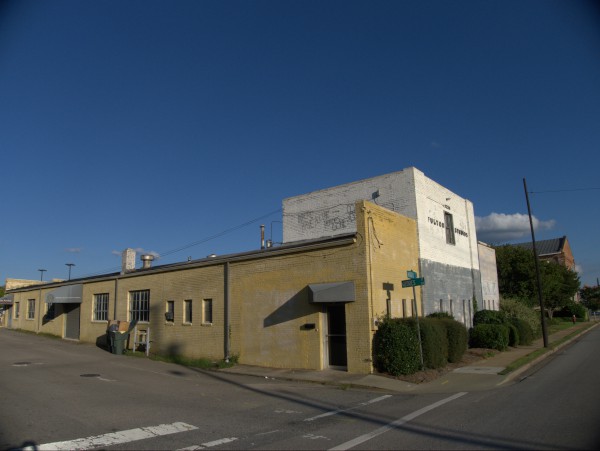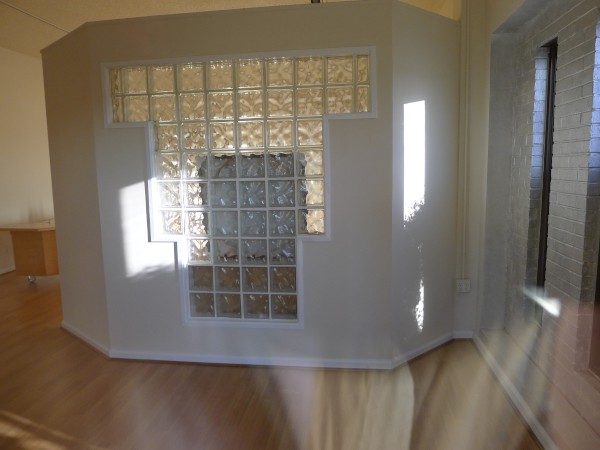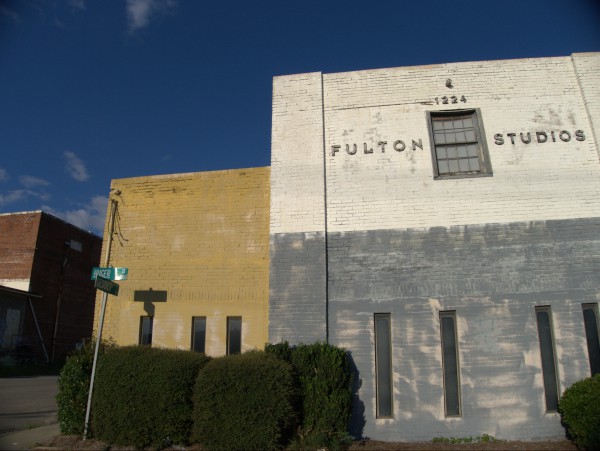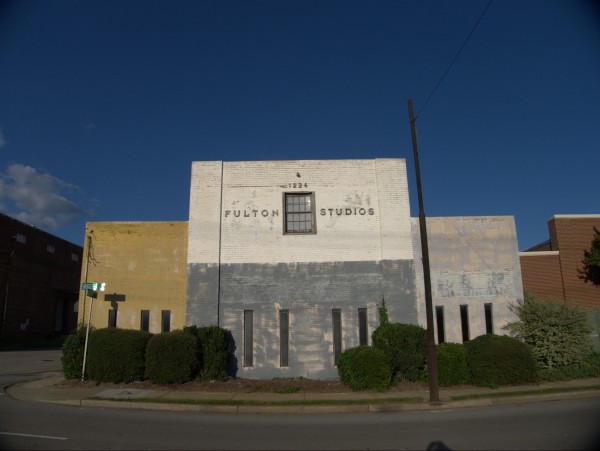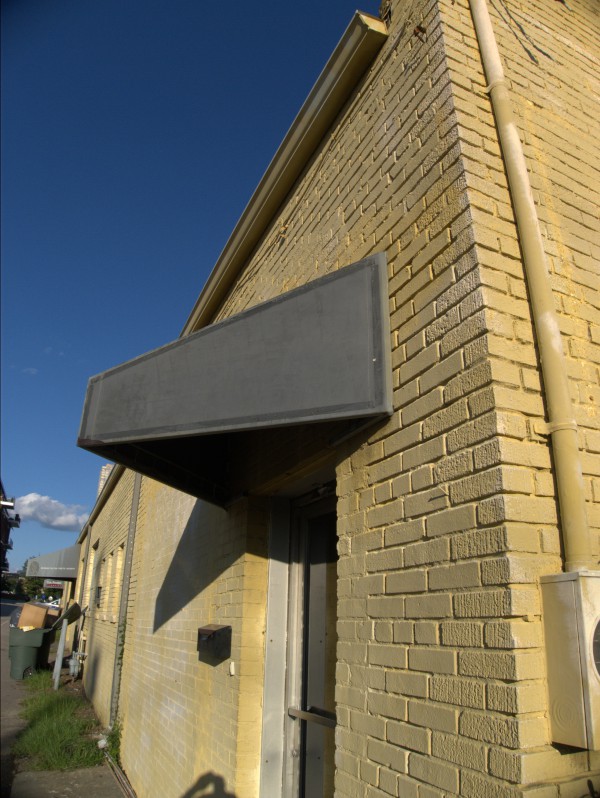 When I was around 10, I semi-inherited a bunch of darkroom equipment, and drove the guys at Jackson Cameras to distraction with all my questions, and my mother to distraction with all the chemical stains (still there today) on her kitchen countertops. Given that, and the number of film cameras I have salted away in storage somewhere (including a Kodak 616 format box camera that worked the last time I tried it..), I always figured I would drop by film haven The F-Stop Camera Shop someday. I noted when it moved here from Five Points, and somehow still didn't get around to it.
Hard to believe I haven't been in a darkroom since 1976..
UPDATE 12 September 2012: Added two pictures of the place in operation that I forgot to copy over.
Posted at 11:38 pm in Uncategorized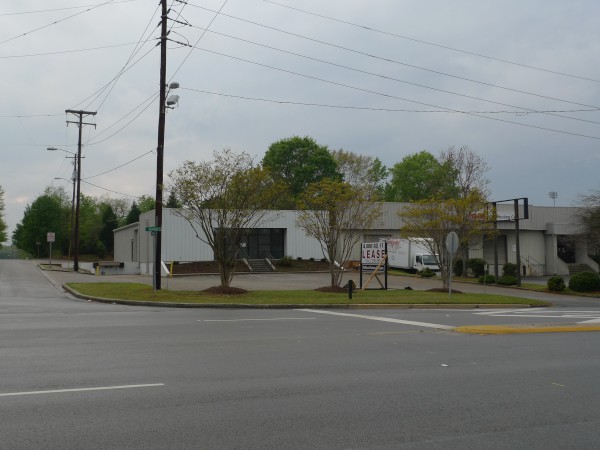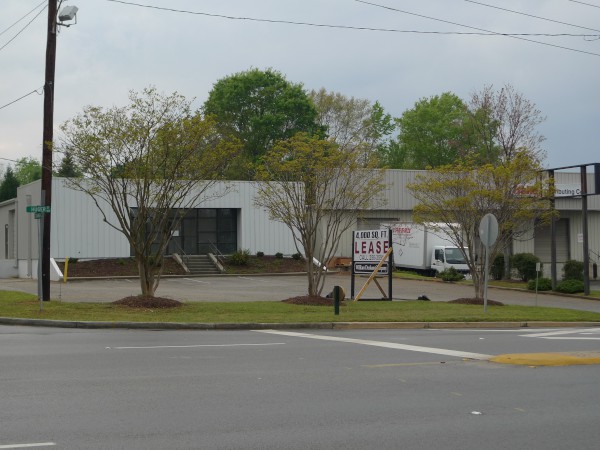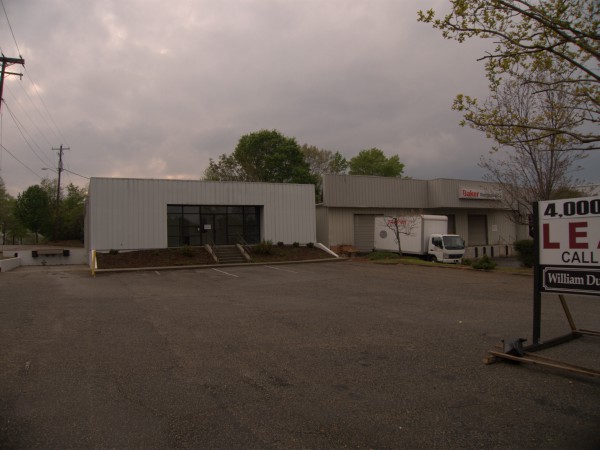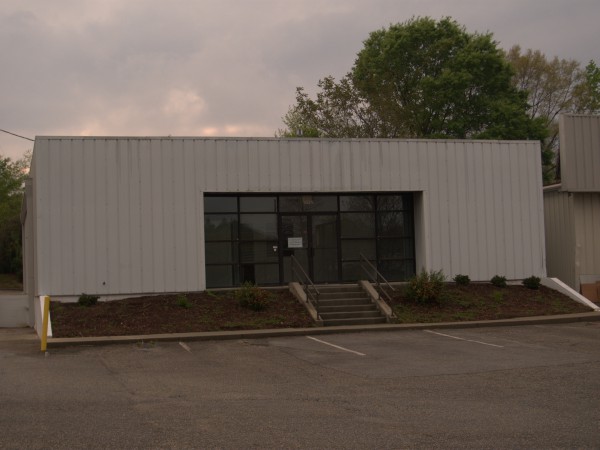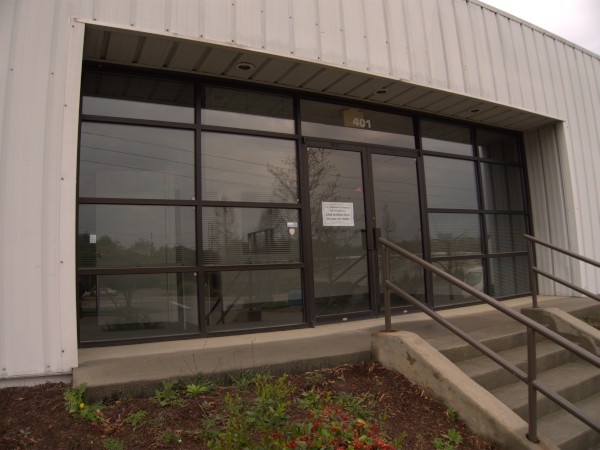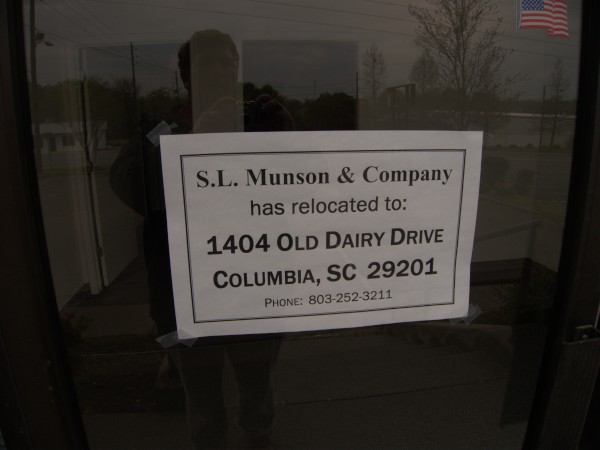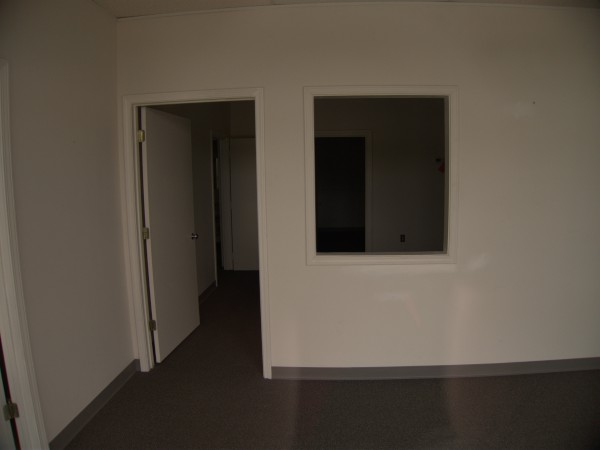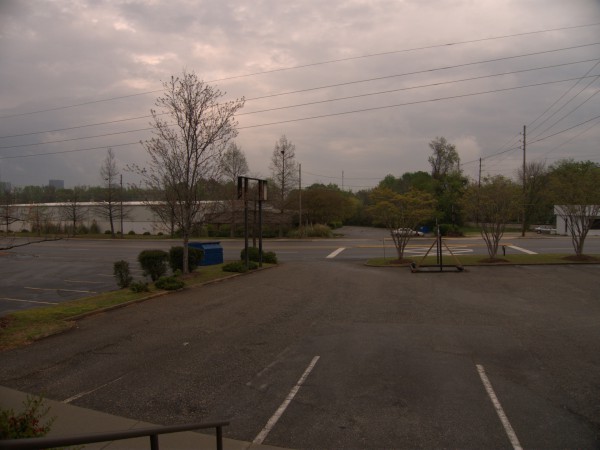 Here's one I've had on my hard drive for a while. This little building is on the west side of Huger Street, just north of the railroad tracks, and just across the street from The Dog Shack.
LoopNet says the property is still available. Interestingly, Google turns it up as an address for Bath Fiter Of Columbia, but I haven't put that in the post title because the building pictured there is clearly not 401 Huger..
S. L. Munson is apprently a metalworking tool company. I have to admit I never even heard of the road they moved to, Old Dairy Drive, but apparently it parallels Bluff Road.
Posted at 11:46 pm in Uncategorized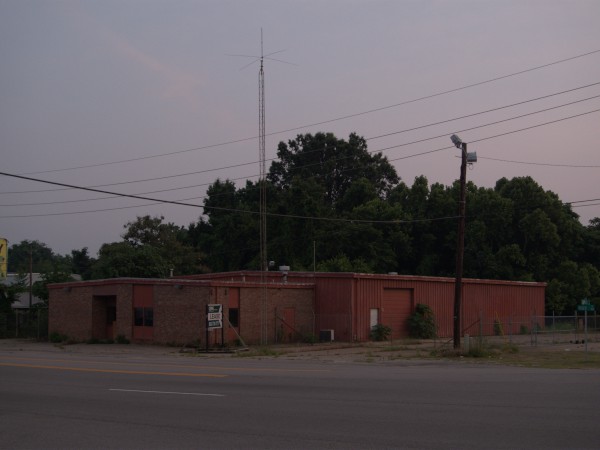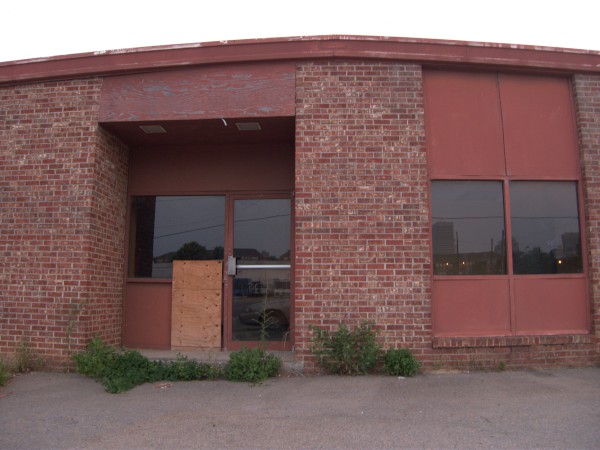 I noticed this building a few weeks ago when I saw the realty sign, and really couldn't ever remember seeing it before though it has obviously been there for years.
There doesn't seem to be a street number anywhere on the front of it, and looking for the realtor info seems to lead to it being part of the adjacent Grice's property, which I'm pretty sure is wrong as my mother took me to Grice's a number of times and I don't remember any larger building being involved.
It has a large antenna attached, so it may have possibly been a dispatch location at one time. Any ideas?
UPDATE 20 June 2011: Commenter JB turned up the address for this lot, so I have changed the post title to give it as 1943 Huger Street rather than just "SW Corner of Huger & Senate". Also, with that address I have been able to turn up a bit more info and have added two businesses to the post title instead of just "Building".
First, here is the LoopNet sale listing indicating that the property is being sold as a warehouse.
Next, here is a link from the Secretary of State indicating that this property goes way back and that Barnett Tire & Battery company opened on the site in 1920(!) and was only "dissolved" in 2005. Now just because nobody bothered to formally dissolve the company before then does not mean that it was necessarily a going business to that point, but the fact that there seems to have been a good bit of activity in 2005 makes me think it may have lasted until then.
Also in 2005, Congaree Delivery Service filed for a certificate to be an in-state mover (at least that's what I get out of that PDF).
And finally in 2005 City Council declined to rezone the property so that a religious organization could set up there. I'm not sure if I understand the timeline here though, as the council meeting was in mid-Sept 2005 and Congaree was awarded its certificate in mid-Jan 2006. Unless they planned to share the building with the religious organization it doesn't seem to make sense. (Also the reasons given for denying the rezoning look pretty tenuous).
Posted at 10:25 pm in Uncategorized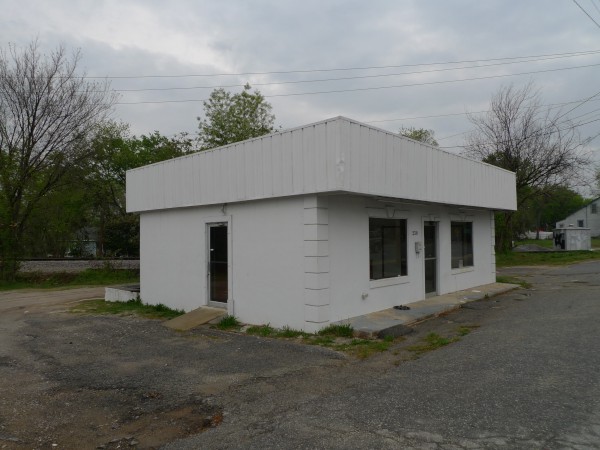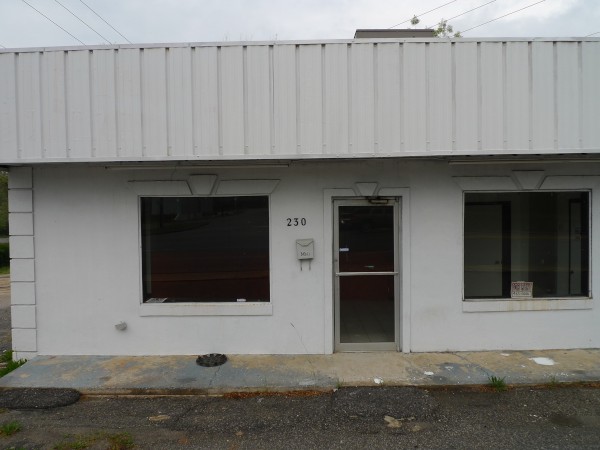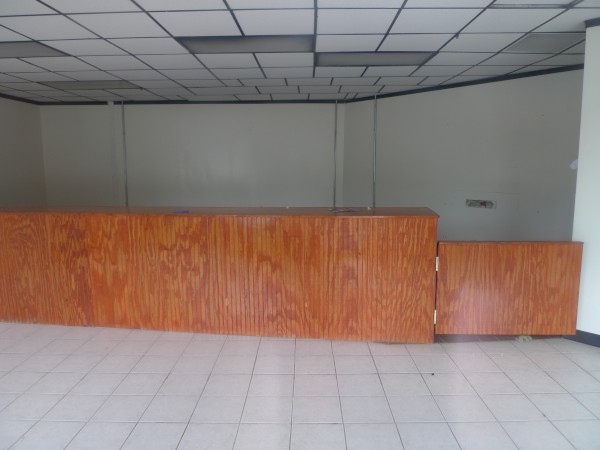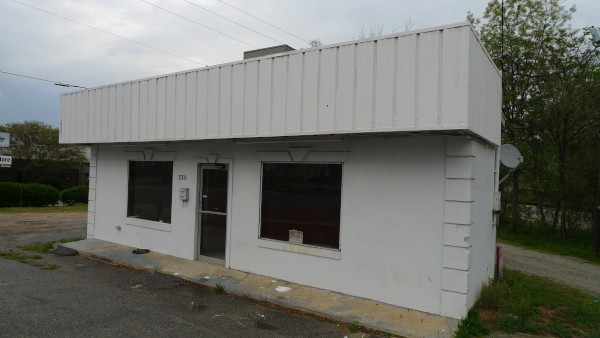 Here's a little 1940s building by the tracks at the start of Huger Street (that's you-gee street for you out-of-towners..), that has been, I'm sure, many more things than this list over the years since it was built.
To be honest, I have to say I can't personally remember any of them. It's a section of street I drive very seldom, and some of the tenants, for instance, a roofer, are pretty invisible until you actually need one. The most recent operation seems to have been The Dog Shack hotdog restaurant, which apparently set up shop in April of 2010, and was definitely open as late as 18 June 2010, when a group of Columbia hotdog aficionadoes visited and gave it a mediocre grade.
While I was taking pictures a train rolled through, backing up traffic on Huger. I imagine working all day in that location would get old pretty quick.
Posted at 12:00 am in Uncategorized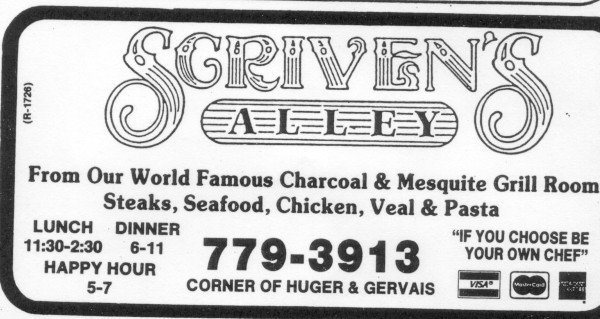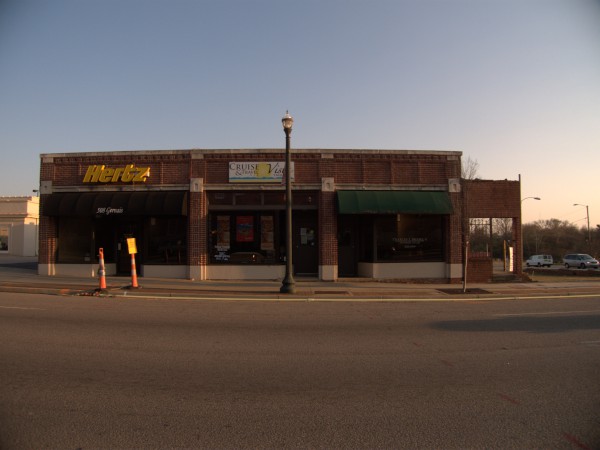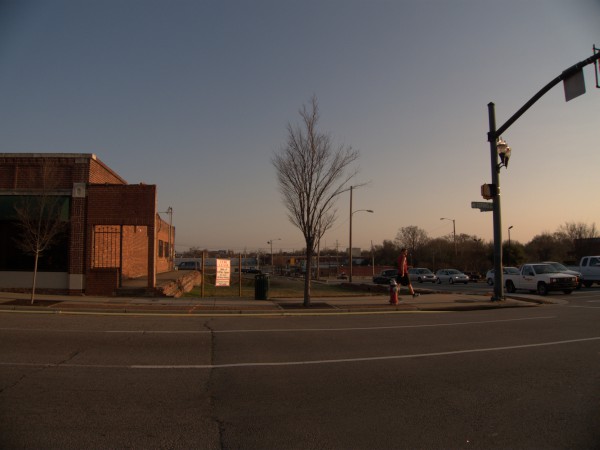 On the whole, Scriven's Alley doesn't sound like my kind of place, though I could have perhaps found some pasta I liked. The opportunity to grill your own food does sound pretty intriguing though. In the end however, it may have perhaps proved fatal to the business as the place burned down and was never rebuilt. I'm thinking that the Scriven's building was where that narrow vacancy right at the corner is rather than on the Hertz site. As I recall, it was a two story brick structure.
I had the impression that it was a pretty well thought of place, and I've always wondered why they never re-opened. I would expect most any building to have fire insurance, but perhaps they were down long enough for all the staff to disperse and the cash reserves to deplete.