Archive for August, 2014
Posted at 11:28 pm in Uncategorized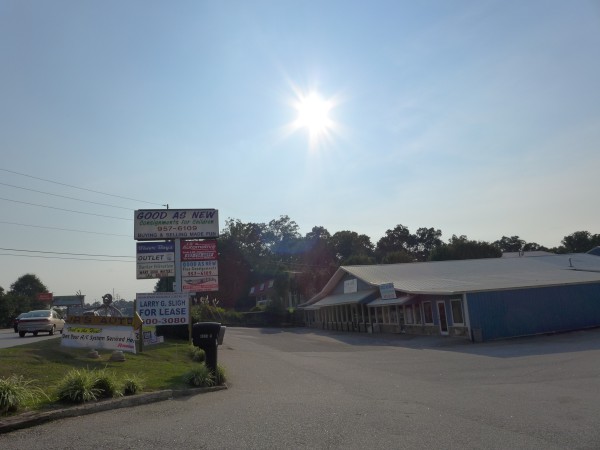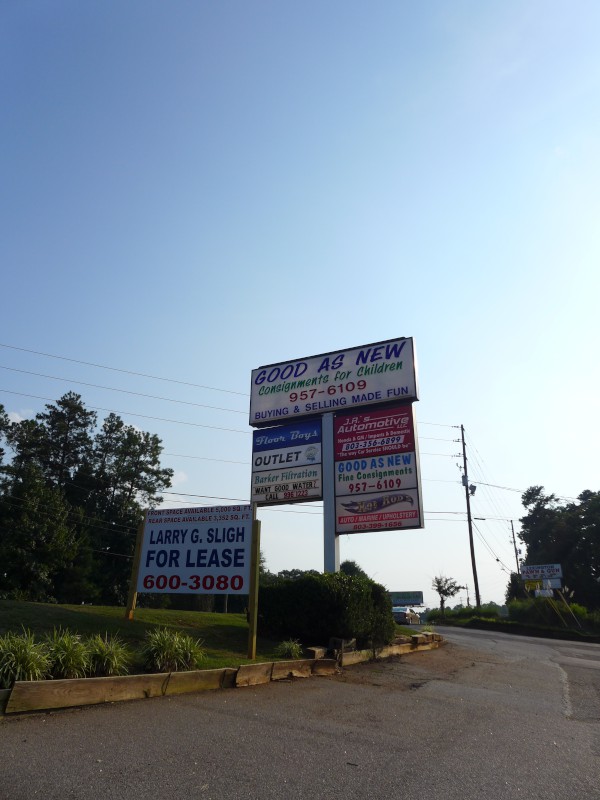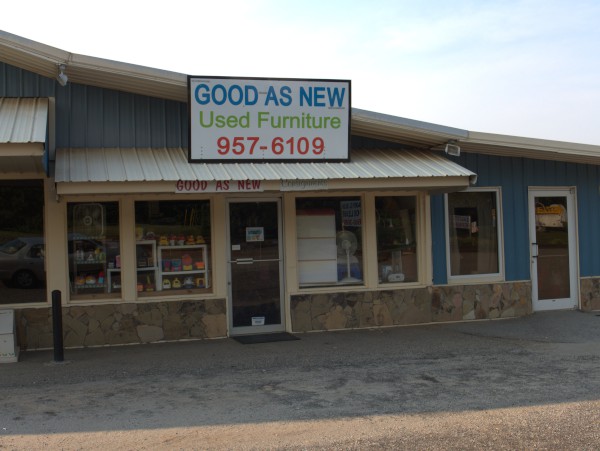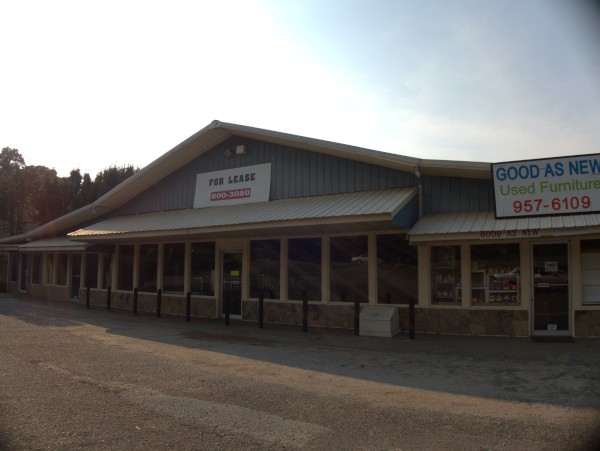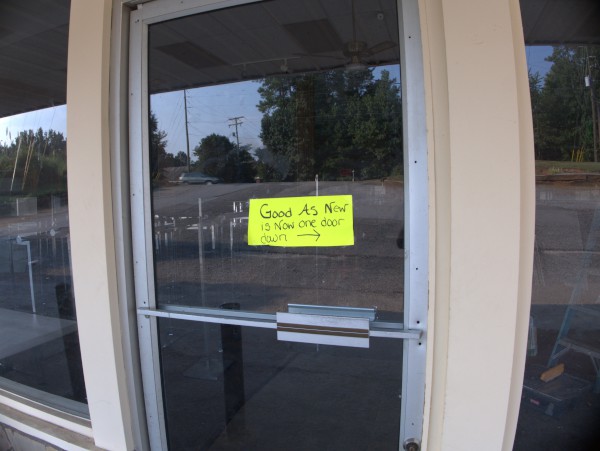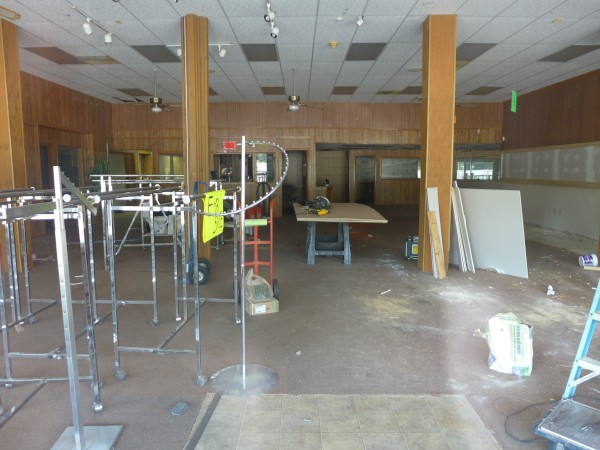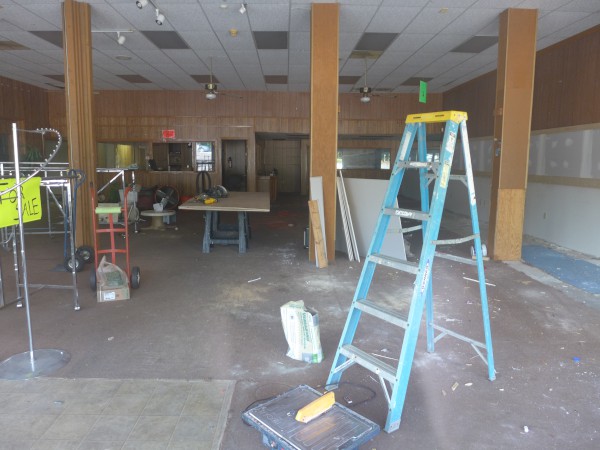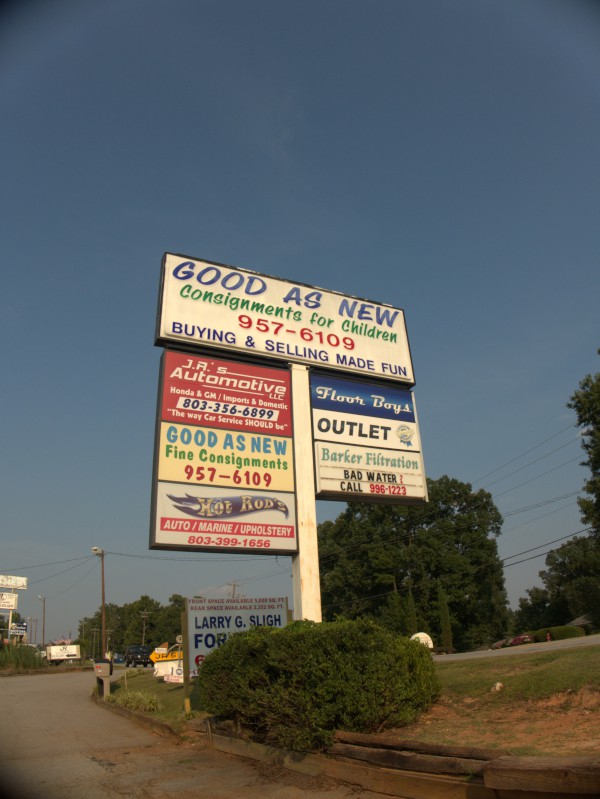 Commenter James notes that the larger part of this Sunset Boulevard building is now for lease.
It appears that this is the result of Good As New Consignments vacating the left suite of the building and consolidating with Good As New Furniture in the right suite.
(Hat tip to commenter James)
UPDATE 15 May 2017 -- As reported in the comments, the main portion of this building is now a distillery: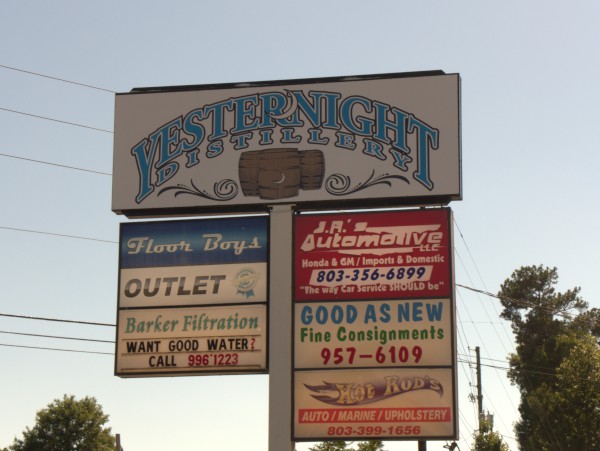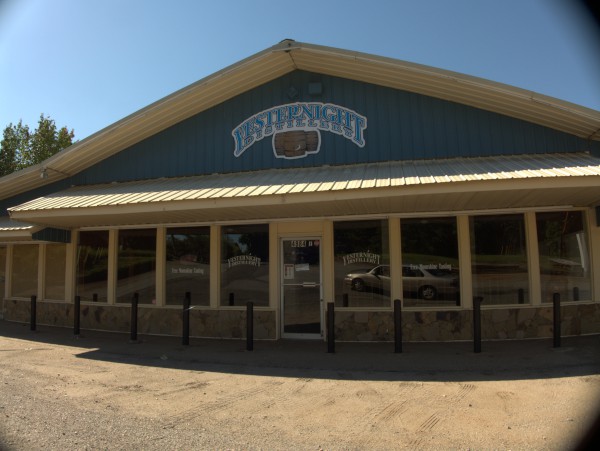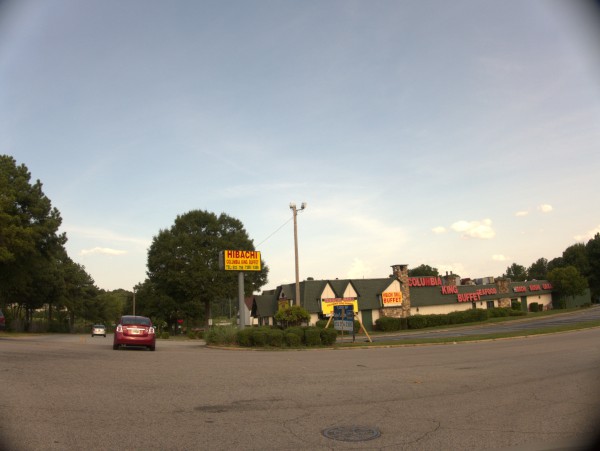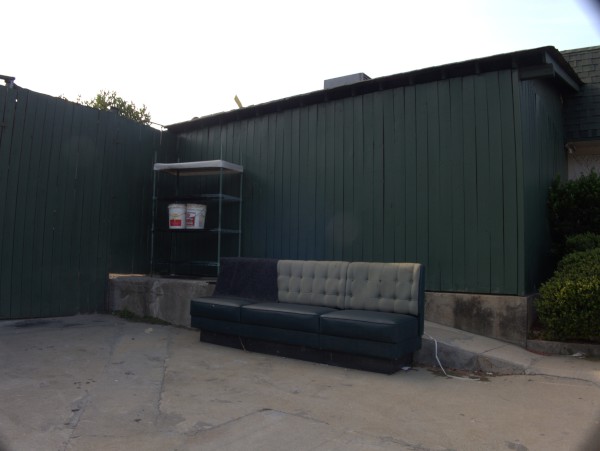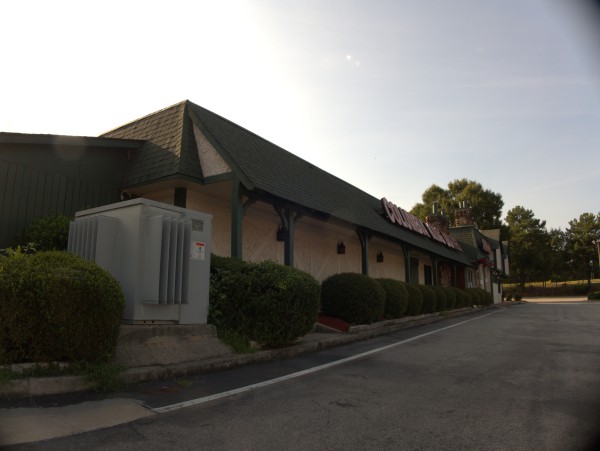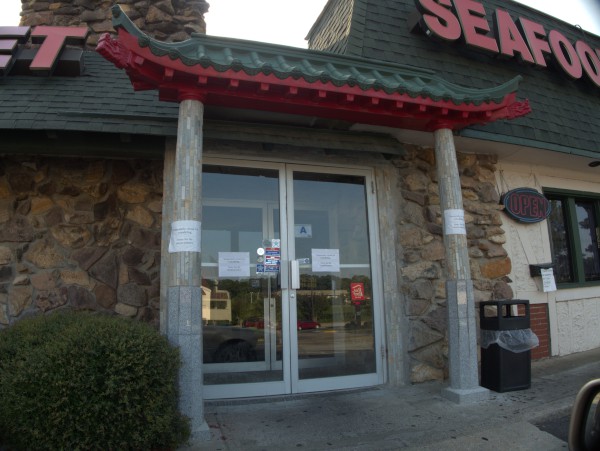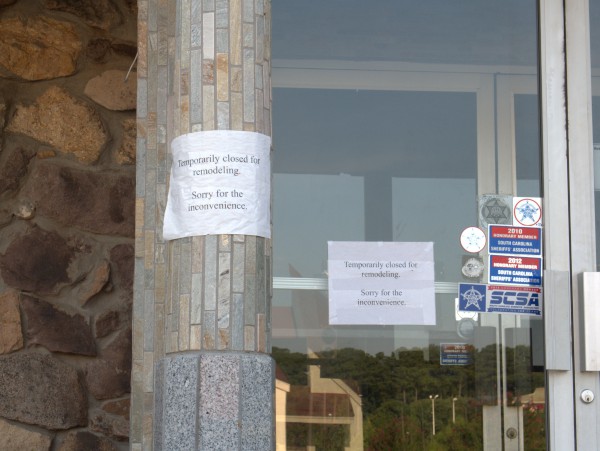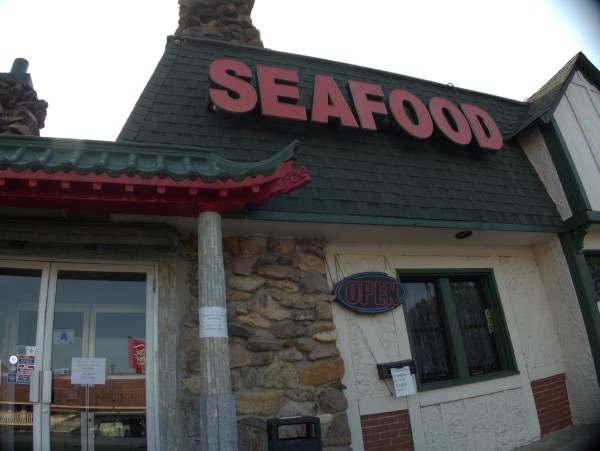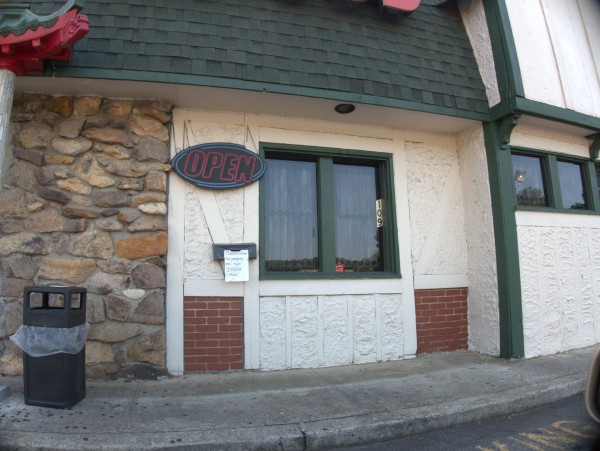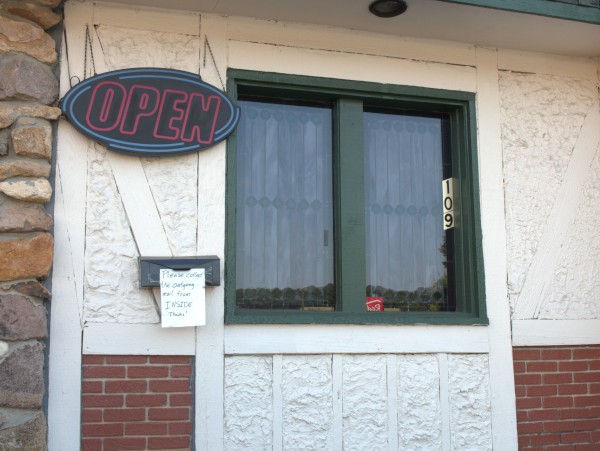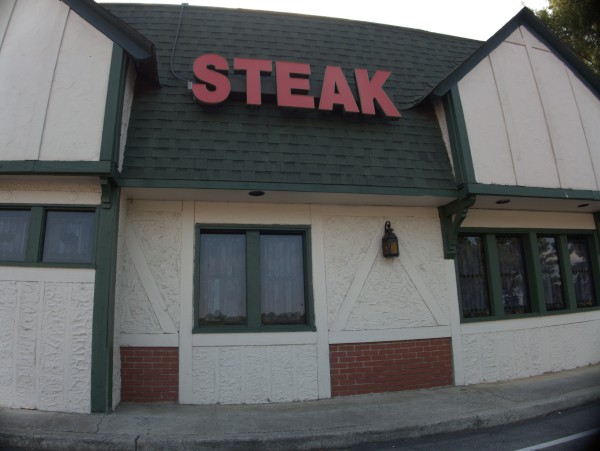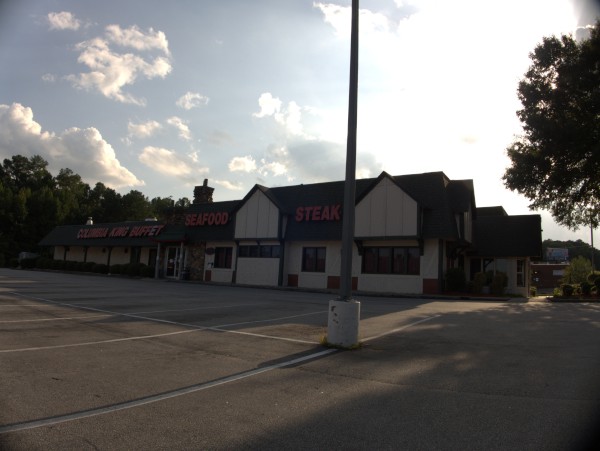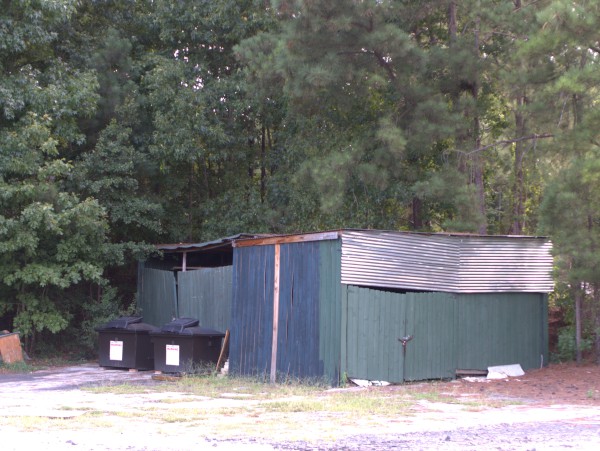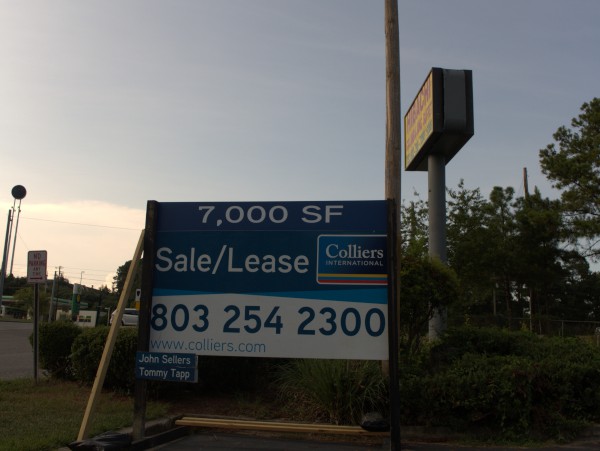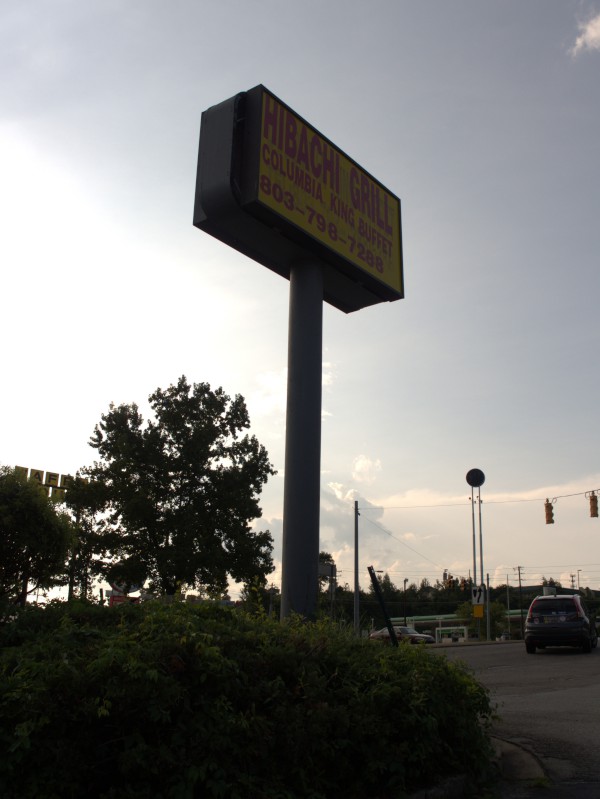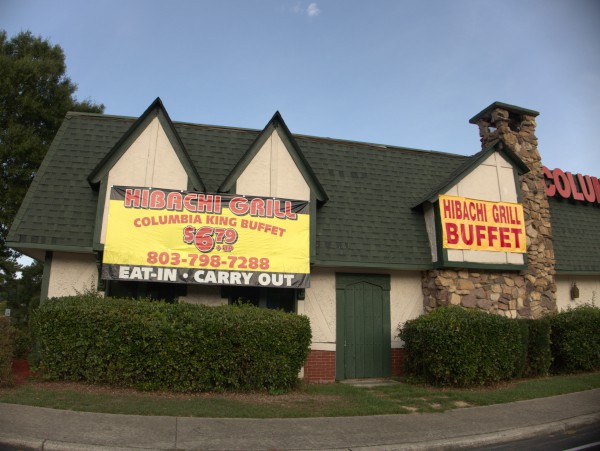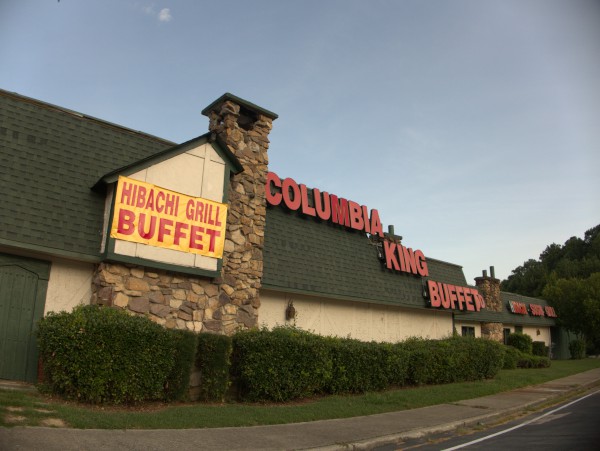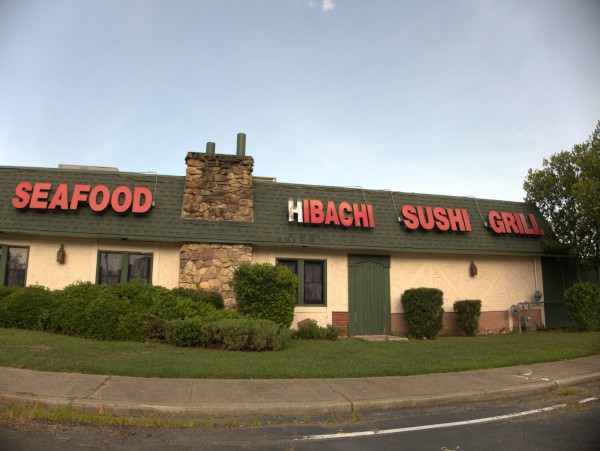 There seems to be some dispute whether this building is at 109 Woodland Hills Road or 788 Saint Andrews Road. The yellow pages listing and the '109' on their mailbox settles it for me as the first. There's also a bit of a discrepancy between the "closed for remodeling" signs at the front door, and the realty sign by the curb. I believe in this case the bigger sign wins, and this building is now on the market.
As you might guess just from the 'look', this rather large and rambling faux tudor building once housed one of Columbia's two Steak & Ale restaurants.
(Hat tip to commenter Arthur)
UPDATE 14 September 2015 -- As noted by commenter Andrew, this is now Tokyo Buffet: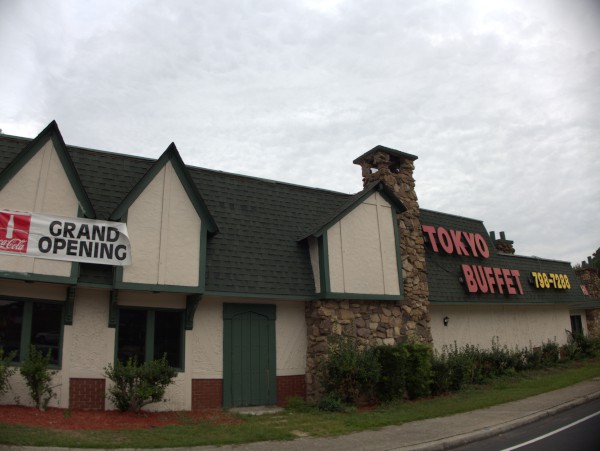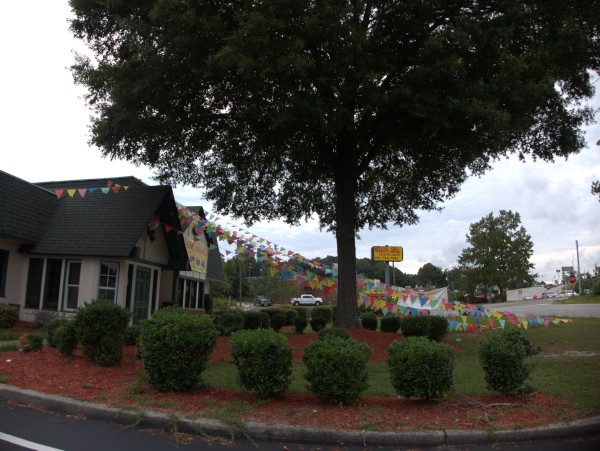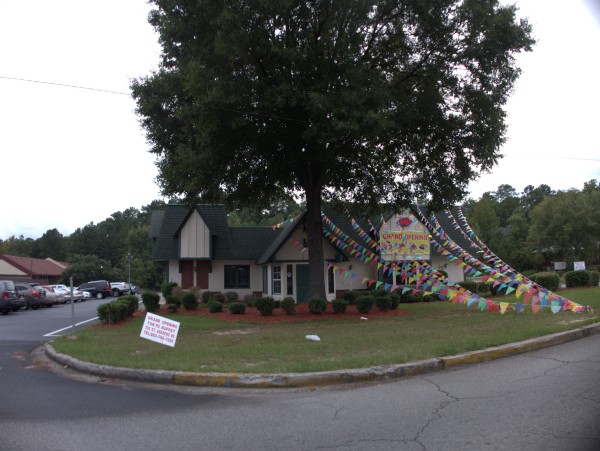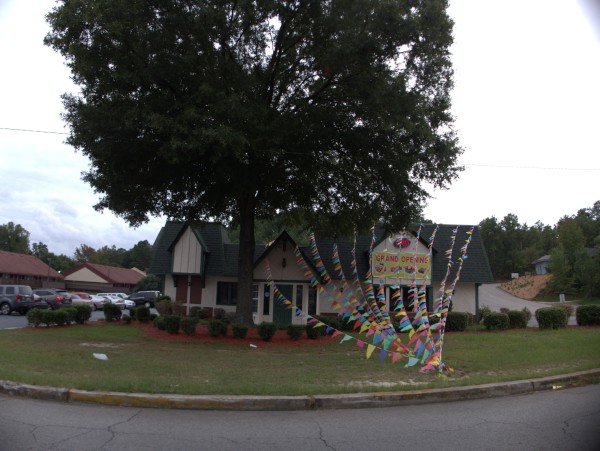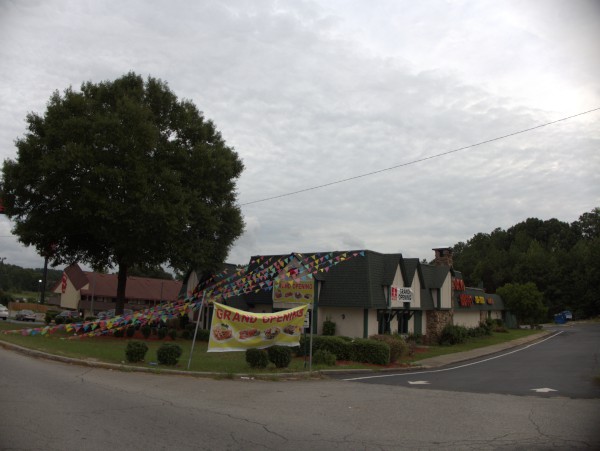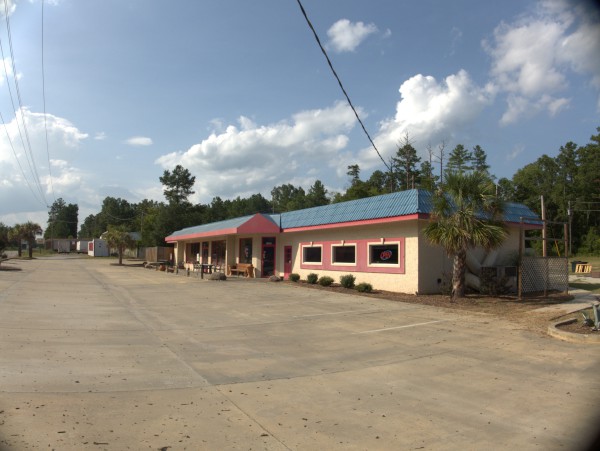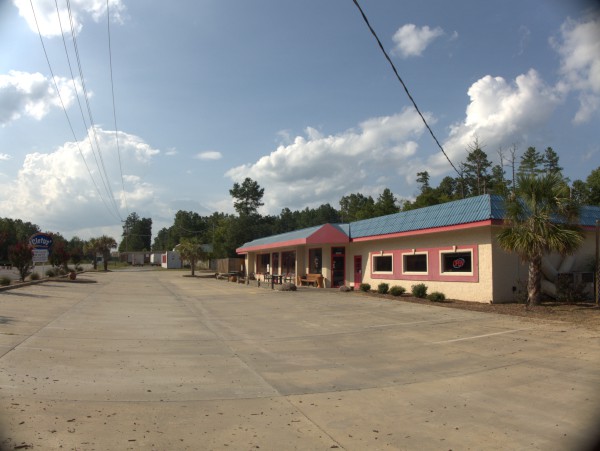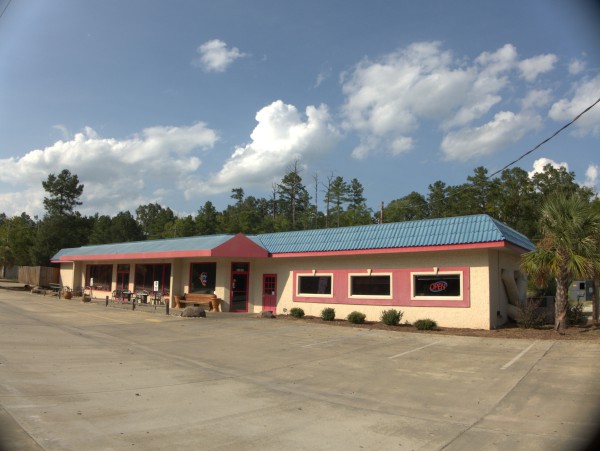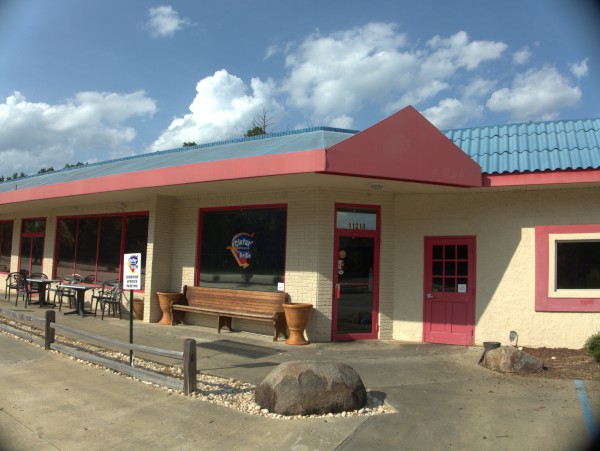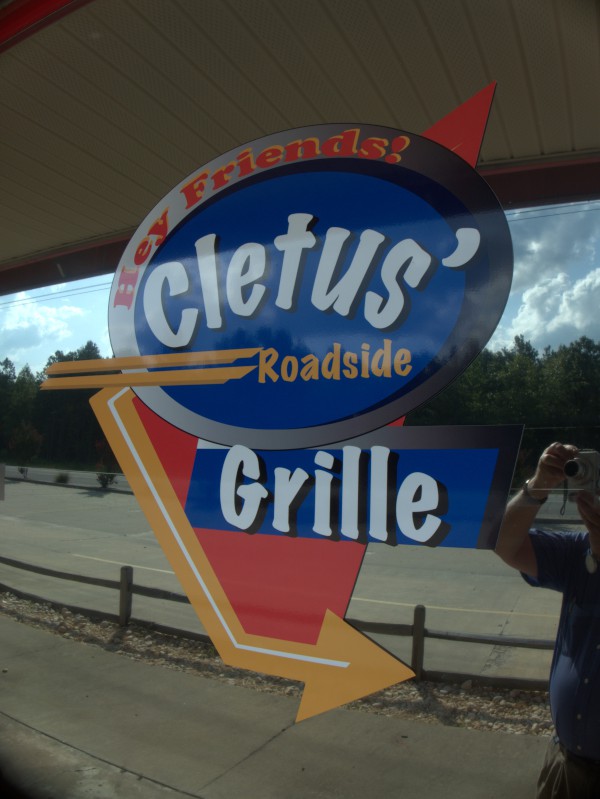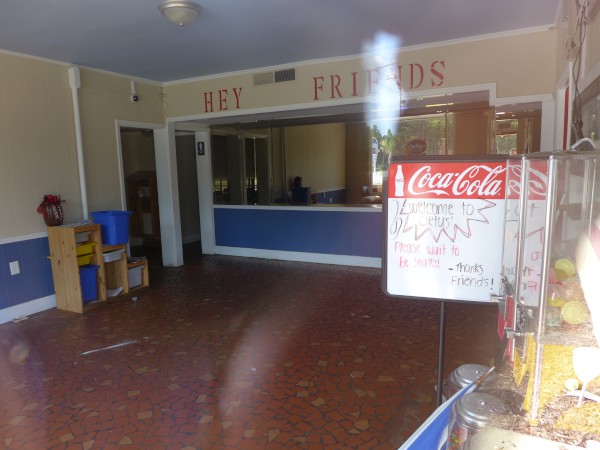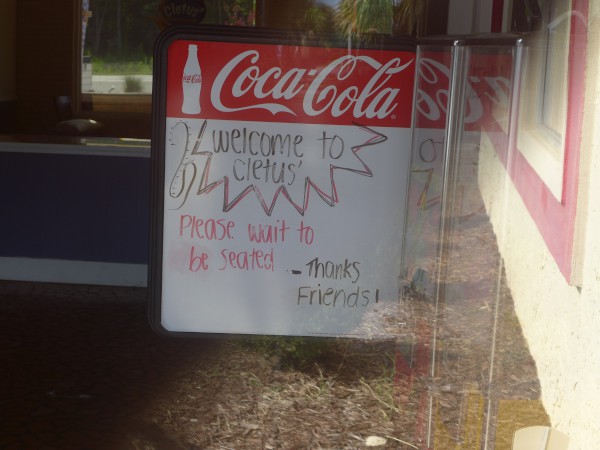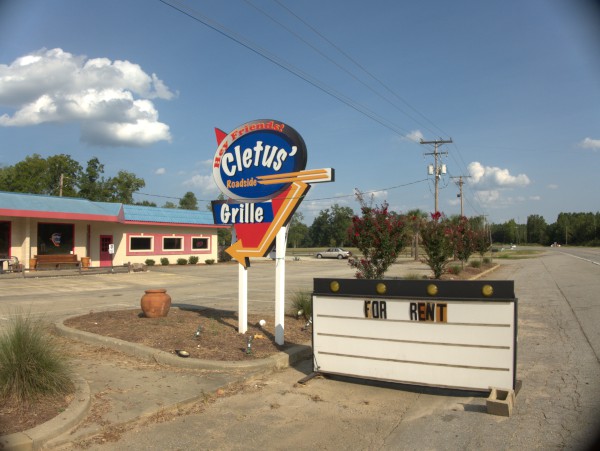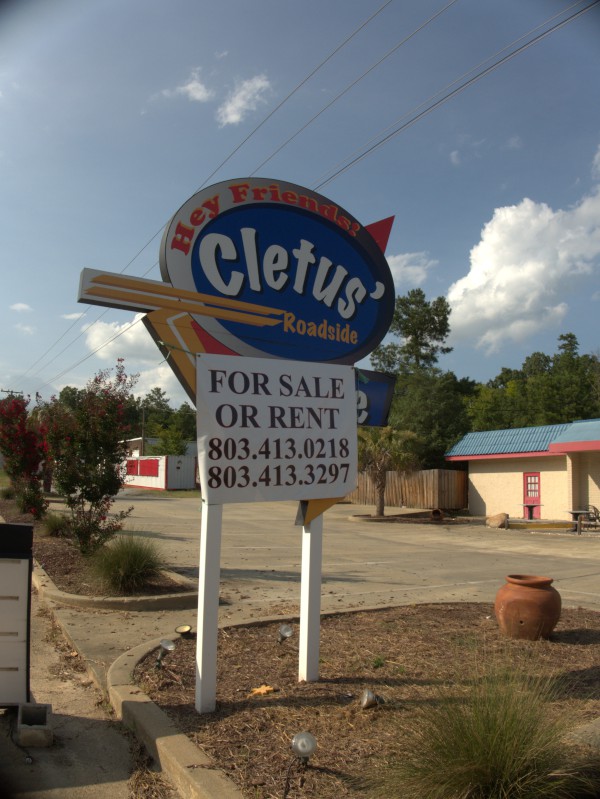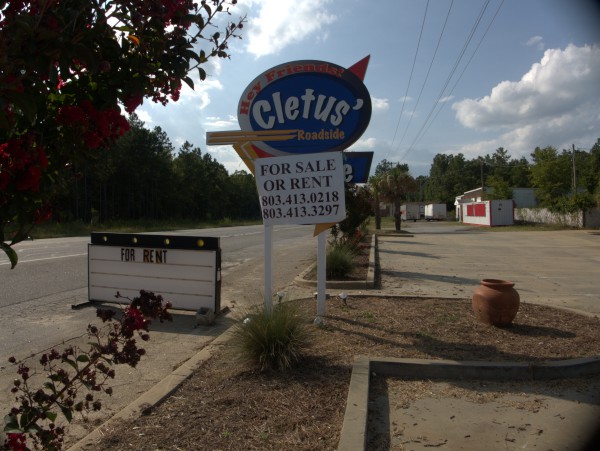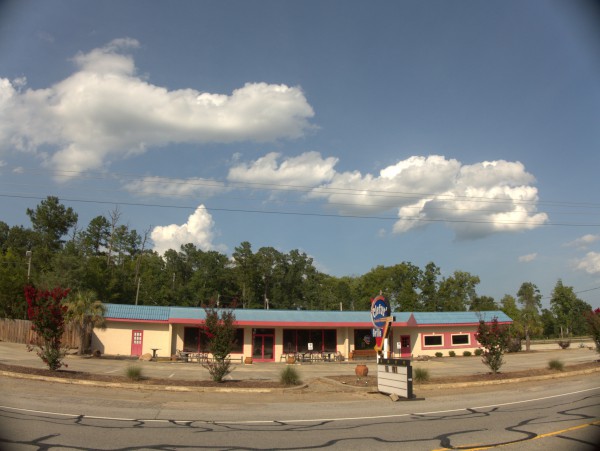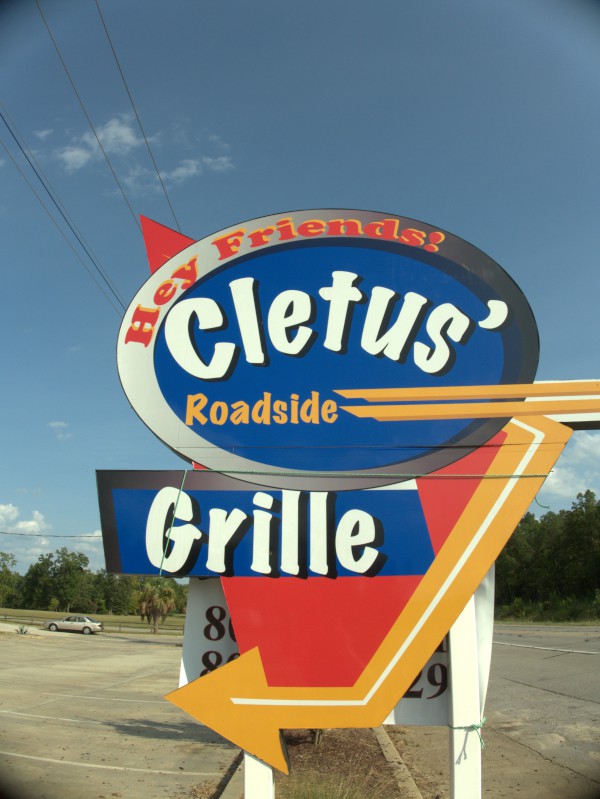 Cletus' Roadside Grille was the latest restaurant to try to make a go of it in the old Whale's Tail spot. I'm not sure what their menu was, but the name puts me in the mind of down-home Southern cooking. I like the colorful, retro logo too.
(Hat tip to commenter Ralph Hightower)
UPDATE 28 August 2017 -- Now a La Fogata: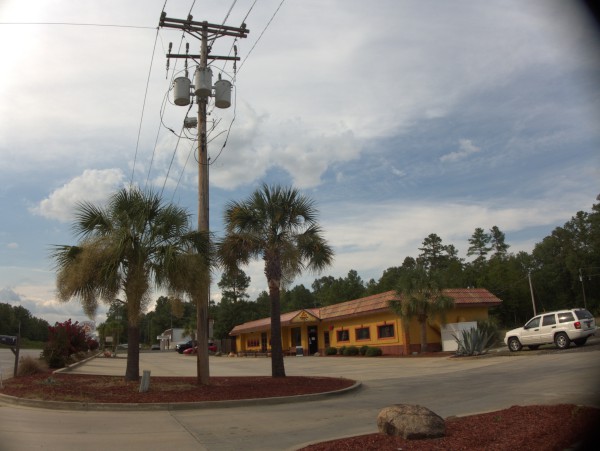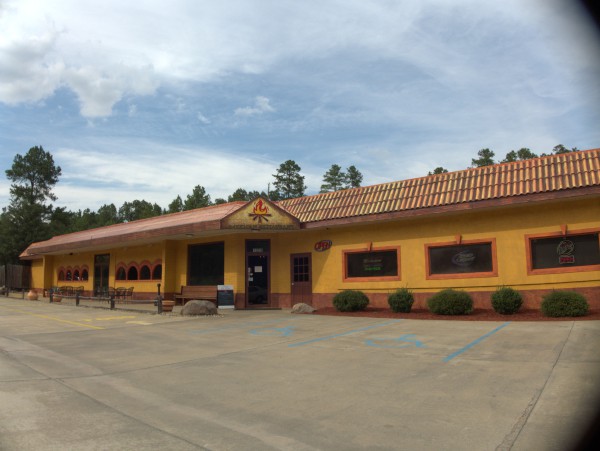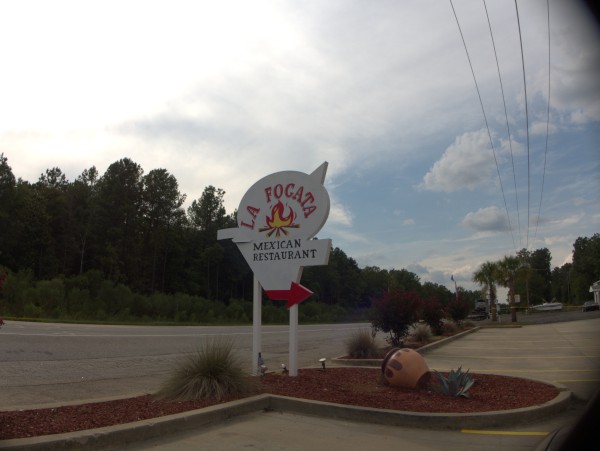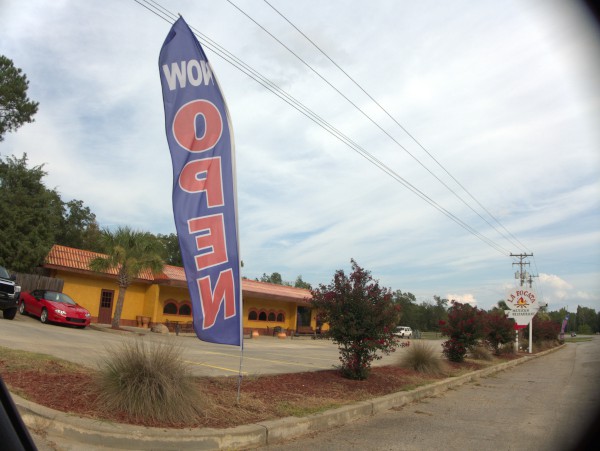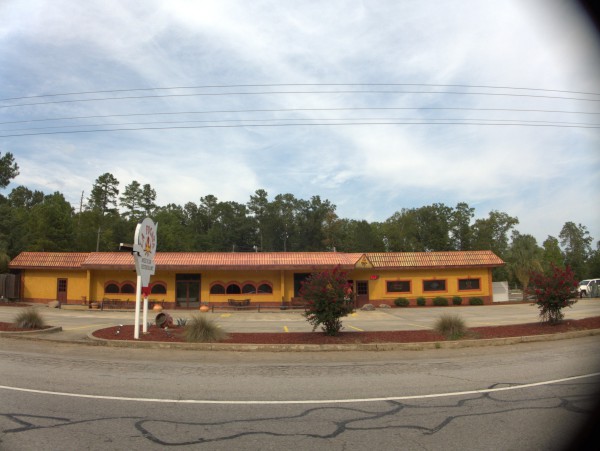 Posted at 11:31 pm in Uncategorized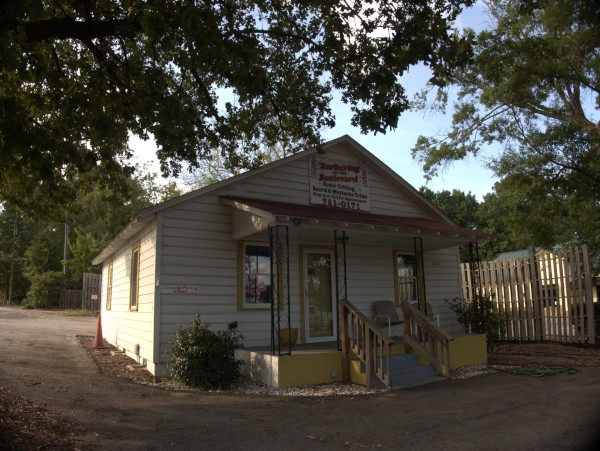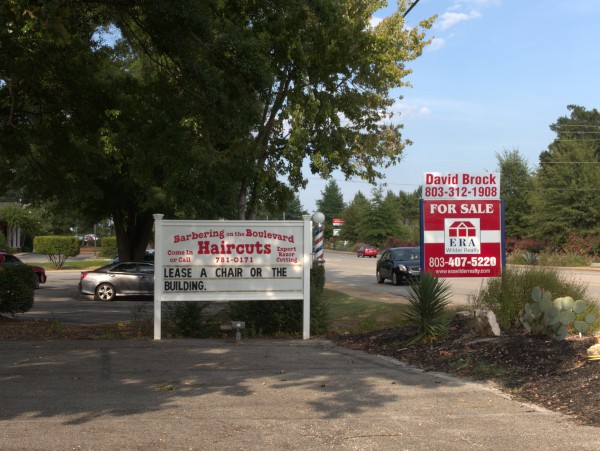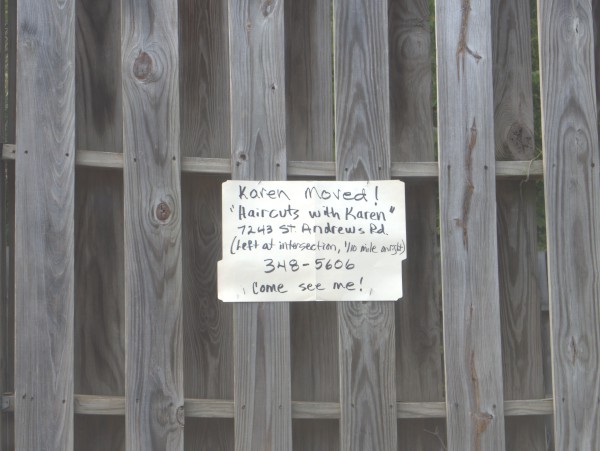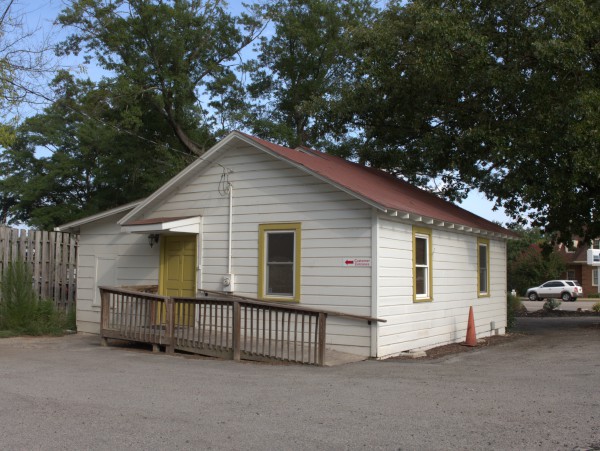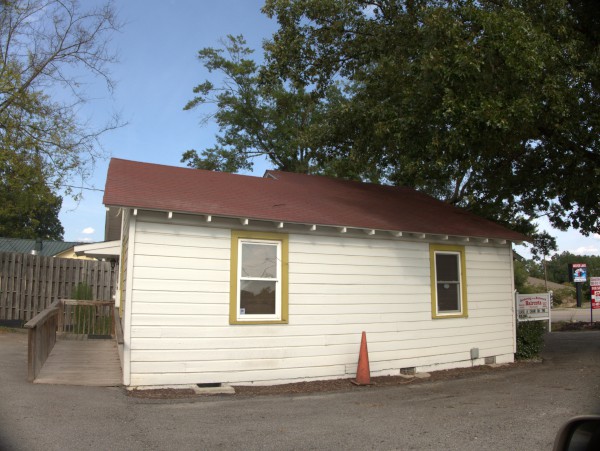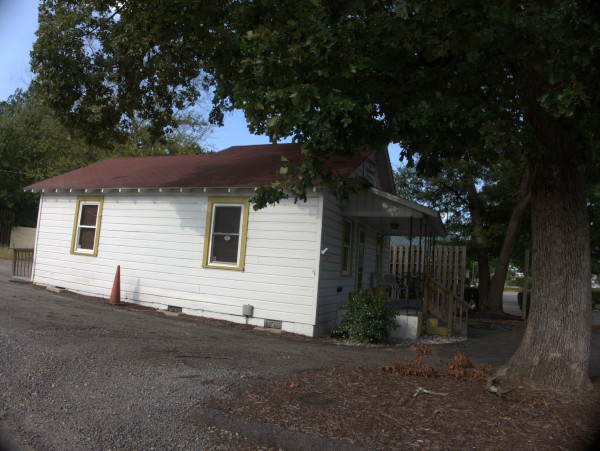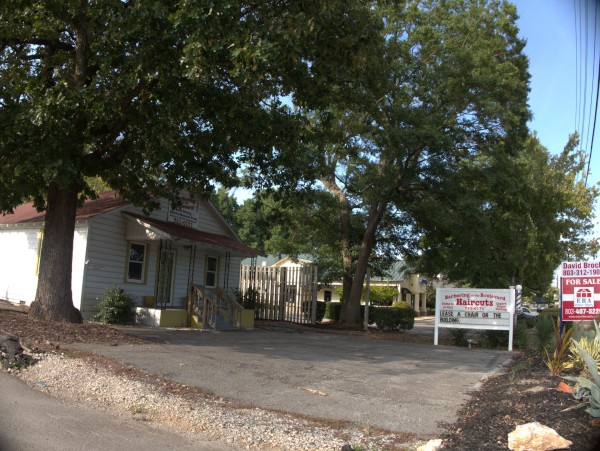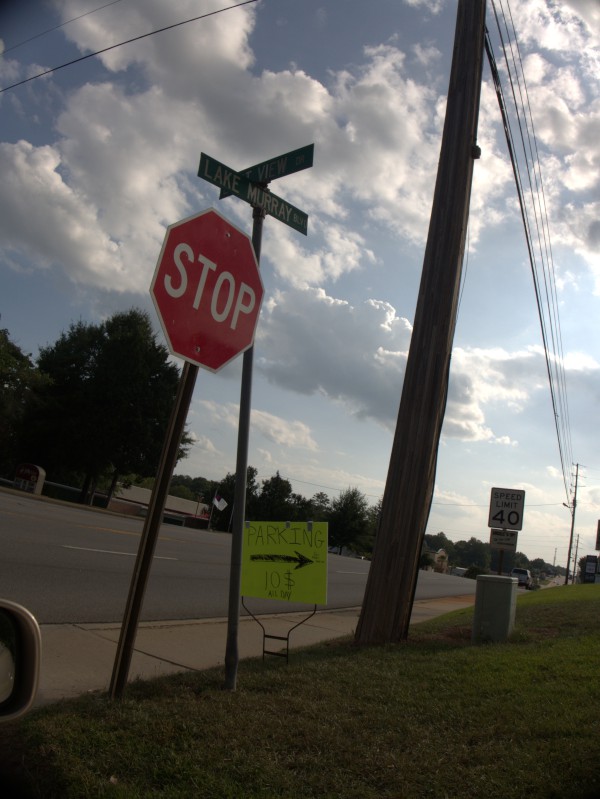 This little barbershop on Lake Murray Boulevard has closed up shop and has apparently gone from trying to lease all or part to being up for sale. A little sign in back notes that one of the barbers has moved on to a spot on Saint Andrews Drive.
Like Charlie's on Rosewood, this place had one of the now rare motorized spinning barber poles which I've always liked.
(Hat tip to commenter Tom)
Posted at 11:15 pm in Uncategorized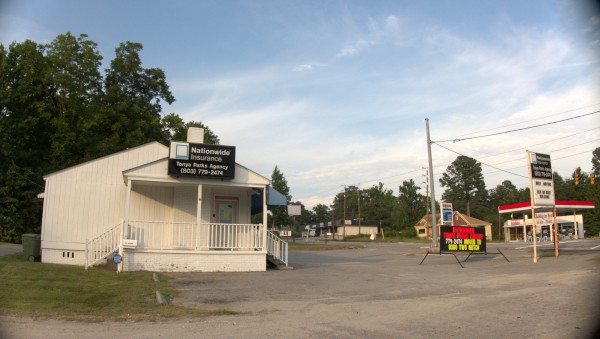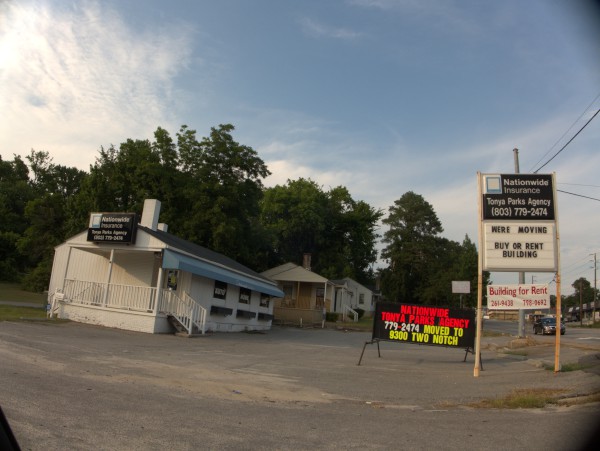 This agency seems to be gradually moving to Camden.
They moved to this location from here, further up Two Notch around 2010, and have now moved out to just across from Big Lots near Spring Valley: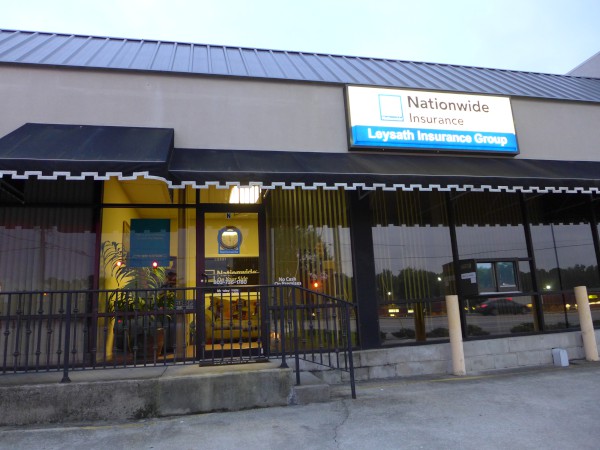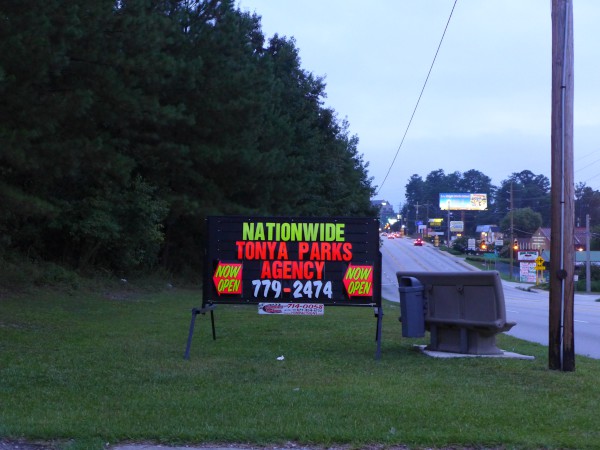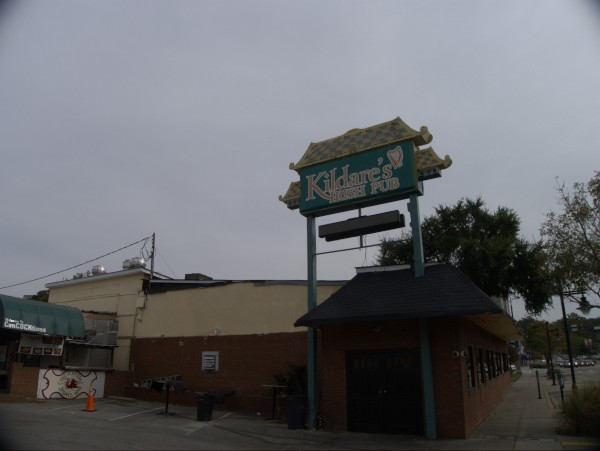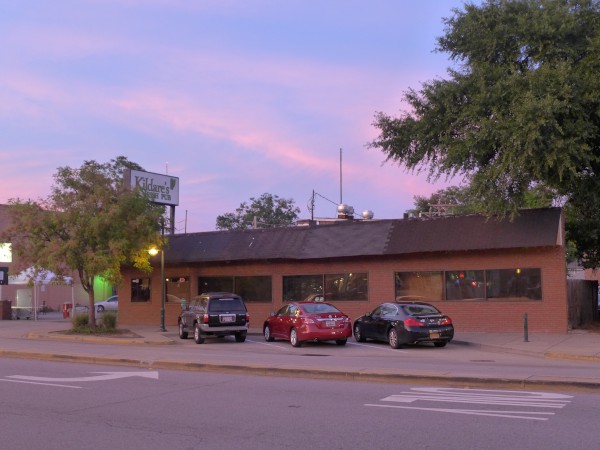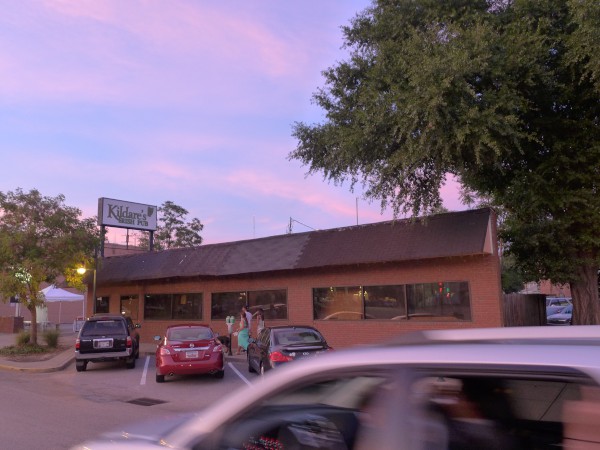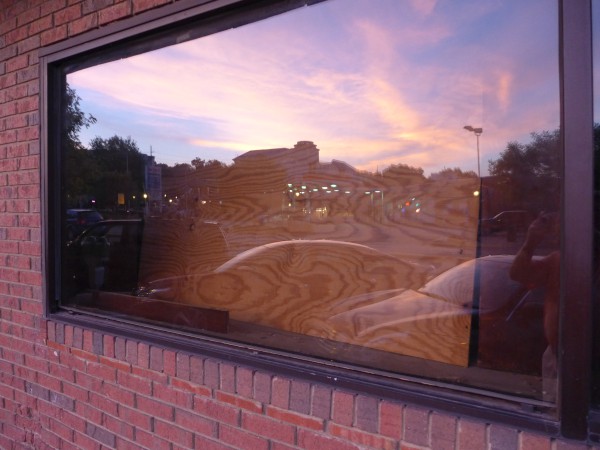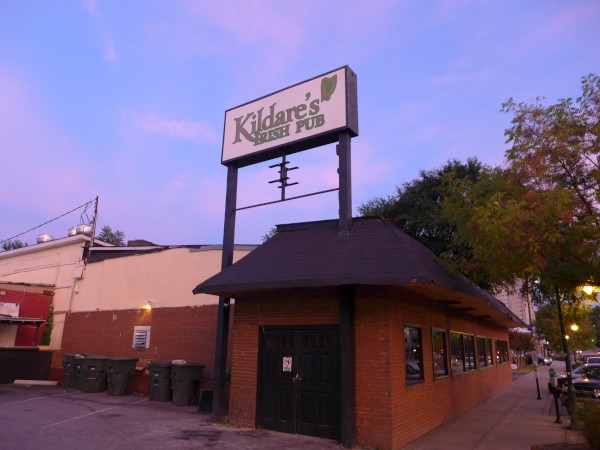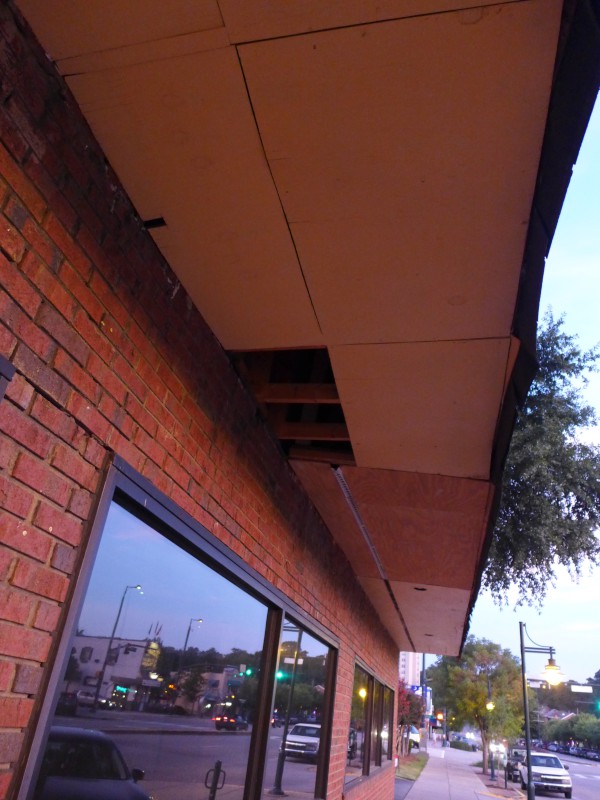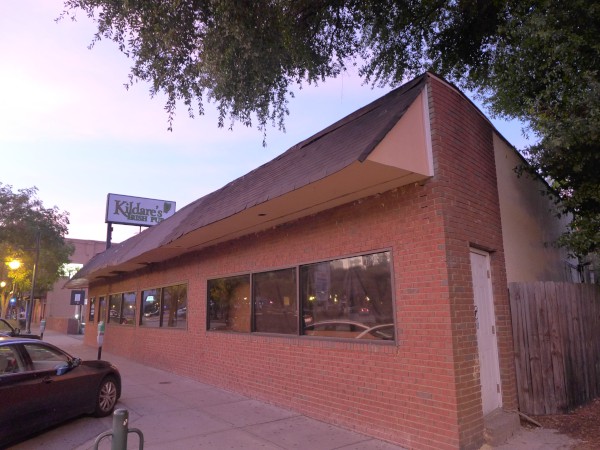 Commenter badger suggested that Kildare's on Harden Street might be closed, and that does in fact seem to be the case. Looking through the windows, there is a bit of dishevelment inside, with plywood up in one window and checking the roofline shows under-panels missing along the front.
Nothing has seemed to stick in this spot since it was re-purposed from a series of Chinese restaurants to bar use.
(Hat tip to commenter badger)
UPDATE 2 December 2015 -- This much clubbed spot is open again as The Horseshoe and it appears this time the front and back are the same operation:
href="../pix/15/12/p1280196.jpg">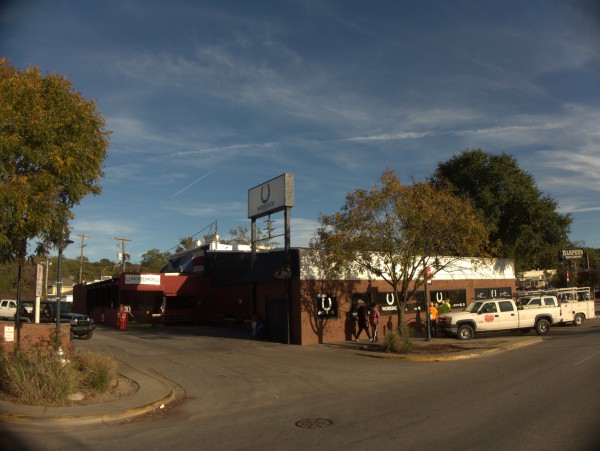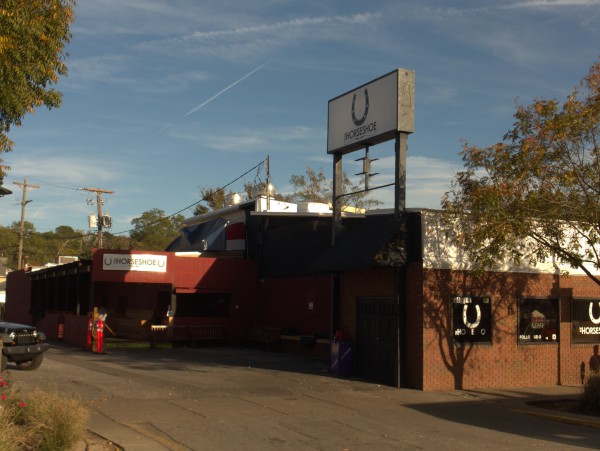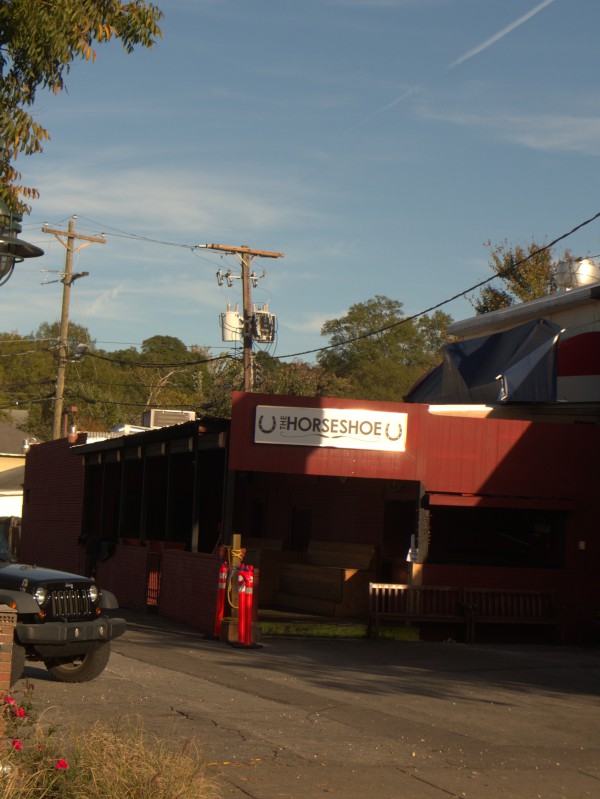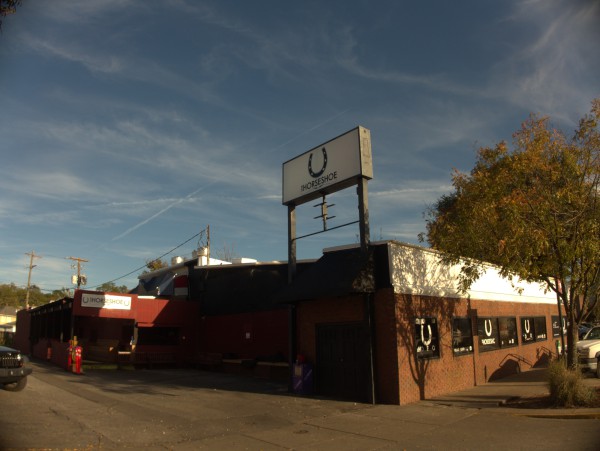 Posted at 11:42 pm in Uncategorized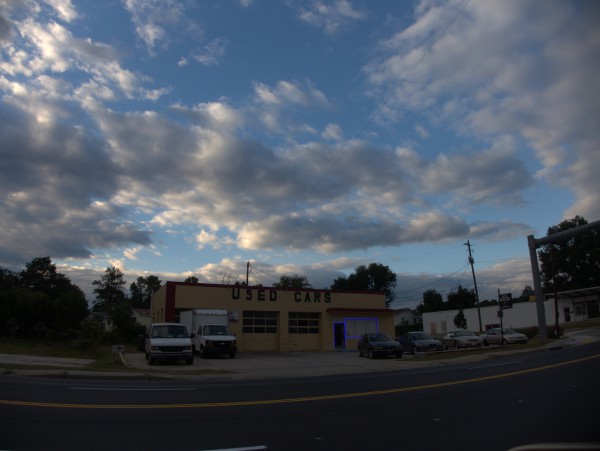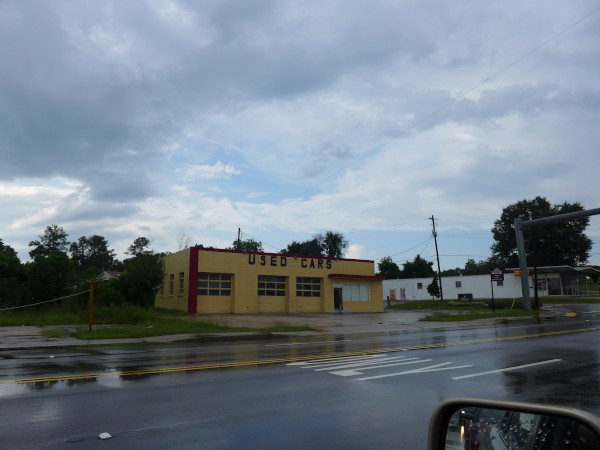 Auto Selection was the follow-up operation to K & C Radiator Center in this old gas station building on Two Notch at Covenant, and I believe it lasted about a year.
I have to say I liked the building better in white. I do like the curved facade on the roof, and would like to see the building restored as the sister building on Devine has been.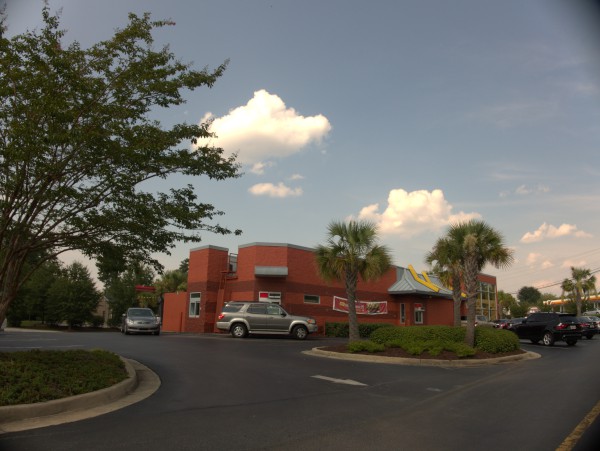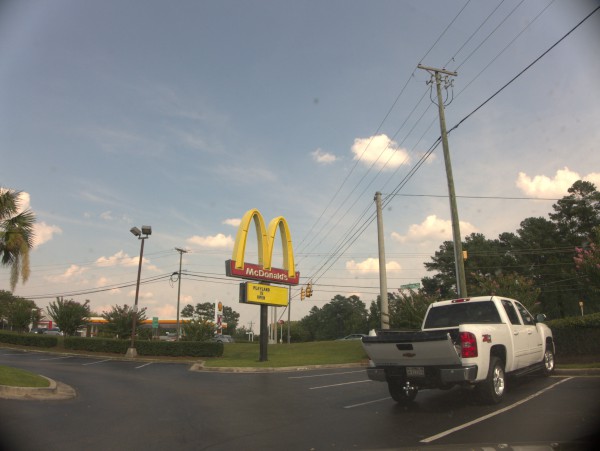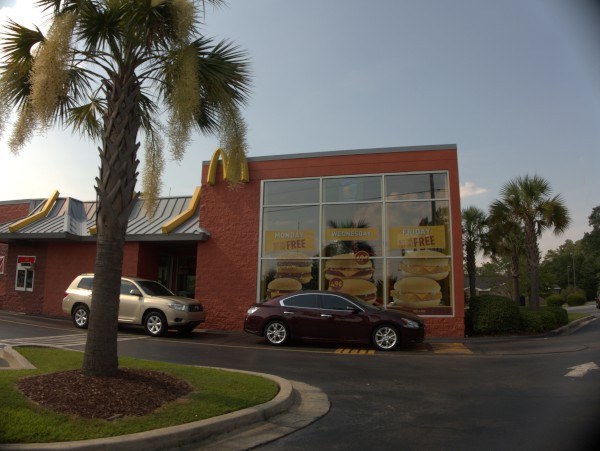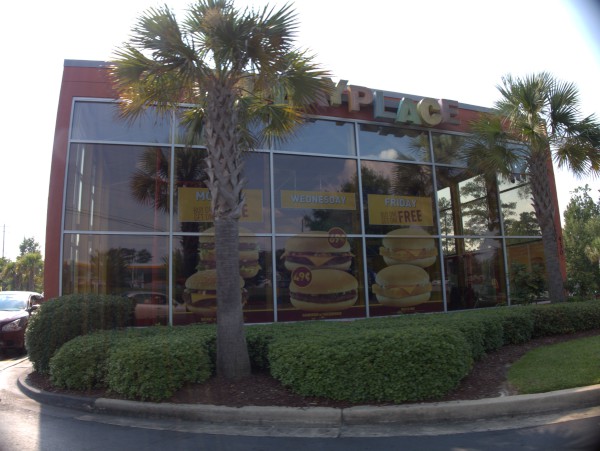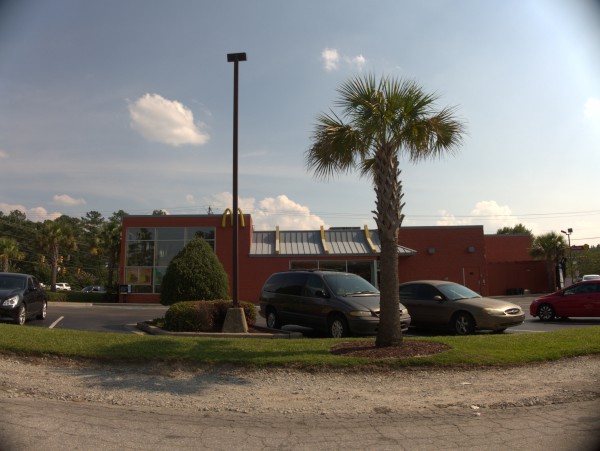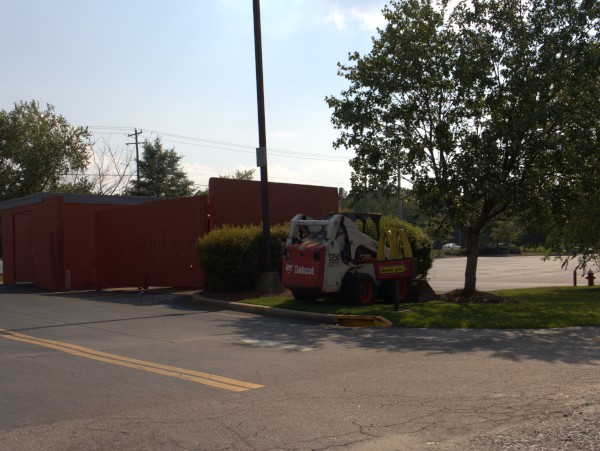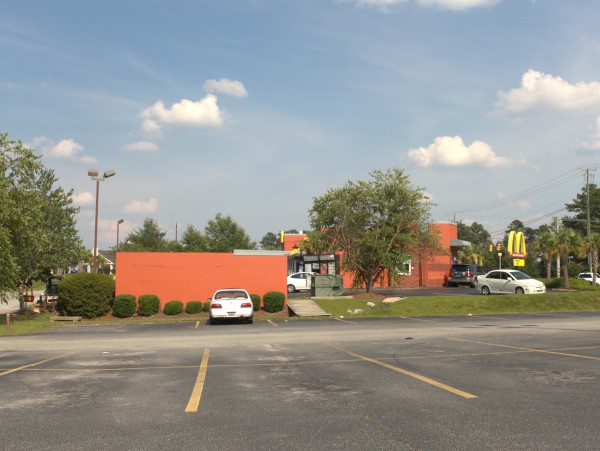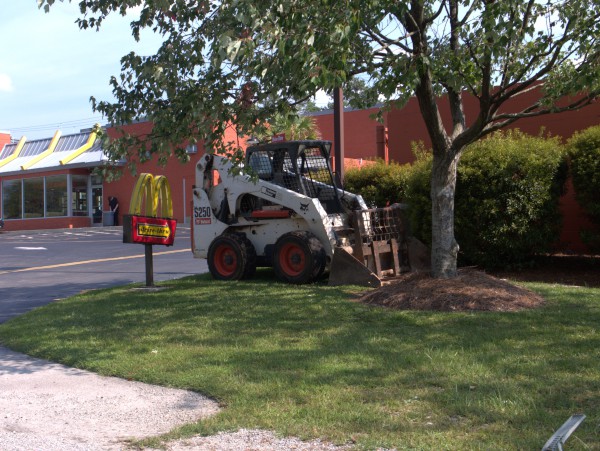 Commenter Sidney reported the McDonalds in The Crossings
at the corner of Hardcrabble and Clemson closed for renovations some time ago, but I only finally got out there after it re-opened.
Although I don't remember exactly what it looked like before, my impression is that this store has *not* been remodeled along the same lines as other recent McDonalds revampings (here, for example). In particular, the new style subtle arch cap-pieces and drive-through styling are not present, and the boxy glass playroom, which has been removed in other stores, still is.
UPDATE: Oops! Commenter Sidney says the remodeling hasn't happened yet. Looking at how fresh everything looks, I was sure it had, but now these can serve as "BEFORE" pictures.
(Hat tip to commenter Sidney)
UPDATE 7 August 2017 -- I still have yet to put the construction and "after" pictures up. I have them. Somewhere. Anyway, the place is open again.
Posted at 11:40 pm in Uncategorized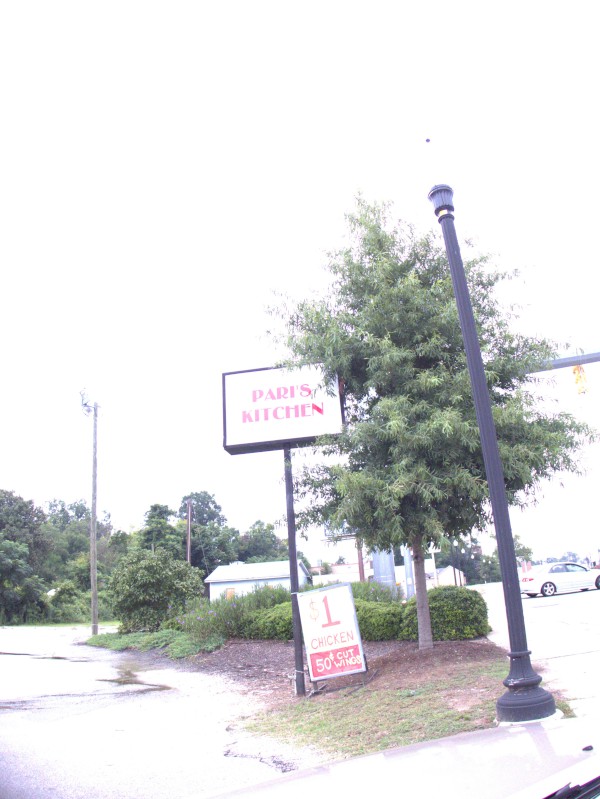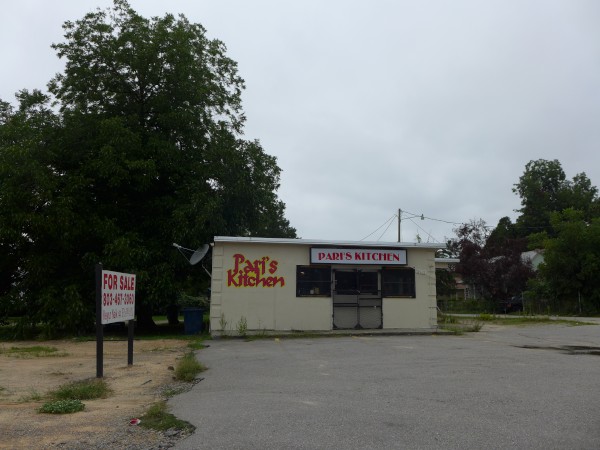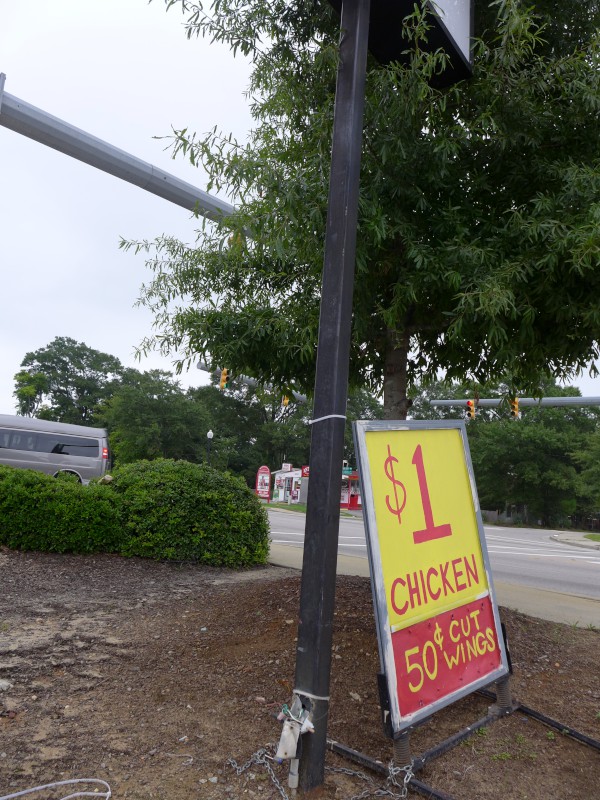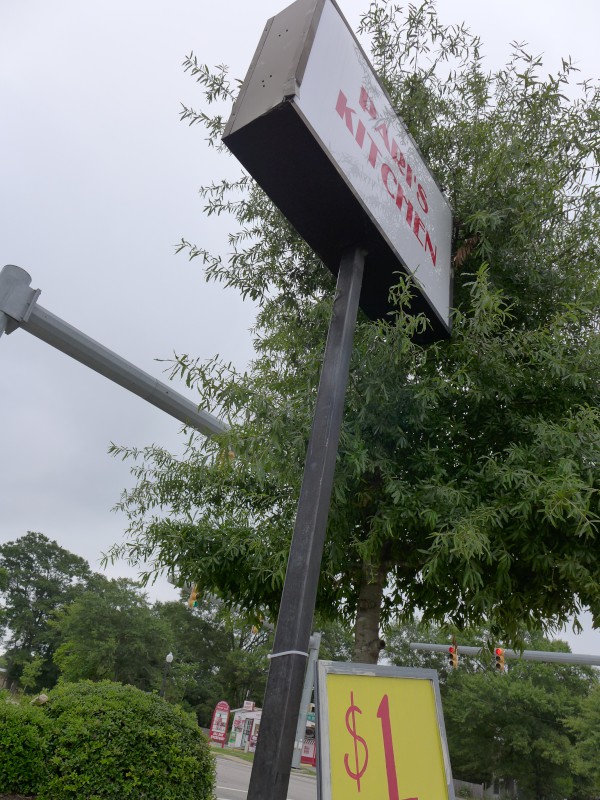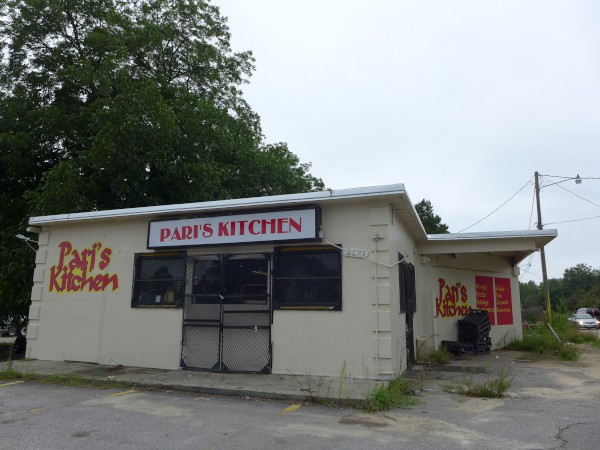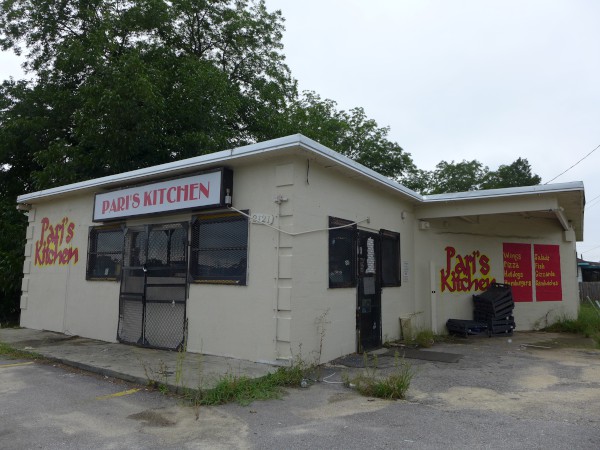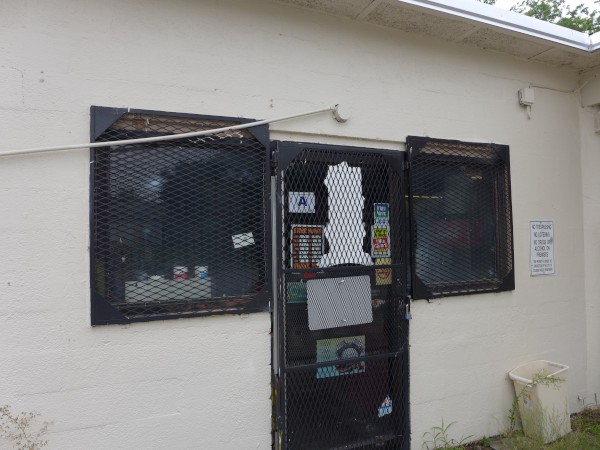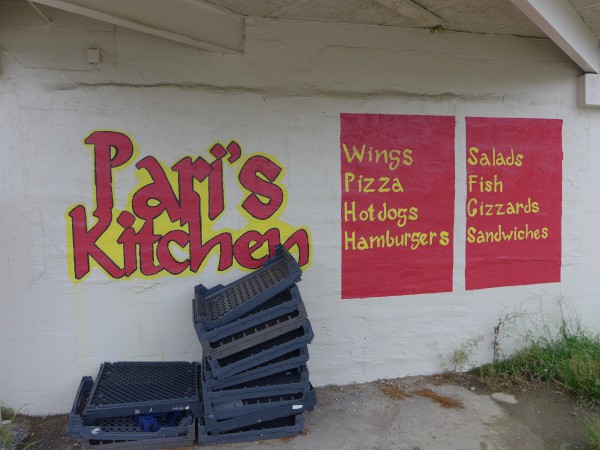 I'm not exactly sure when this little Two Notch spot closed, but the last Facebook postings are from October 2013, so I'll go with Fall 2013 even though I suspect it was later than that. Judging from the wall signs, they had a wider menu than I might have expected.
Apparently the building is being sold fully equipped.