Archive for the 'Covenant Road' tag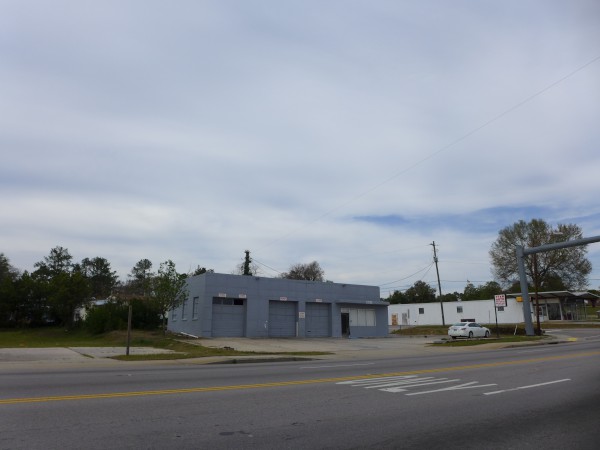 It looks like this old gas station at the corner of Two Notch and Germany Street is vacant again.
T T & B was the follow-on operation to Auto Selection, which was the follow-on to K & C Radiator Center, so the car theme has been pretty consistent.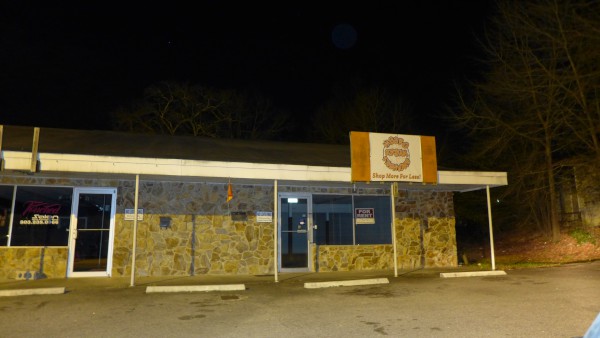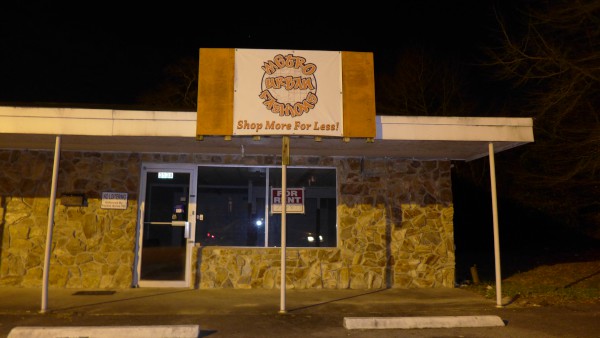 This small urban clothing botique is in the storefront that was the final location for Forest Lake TV. It's listed in the February 2015-2016 phonebook(*), and I think I would have noticed it being vacant for many months as I drive by there several times a week, so I'm going to peg the closing as "late 2015".
(*) For some reason I still have not received a February 2016-2017 phonebook..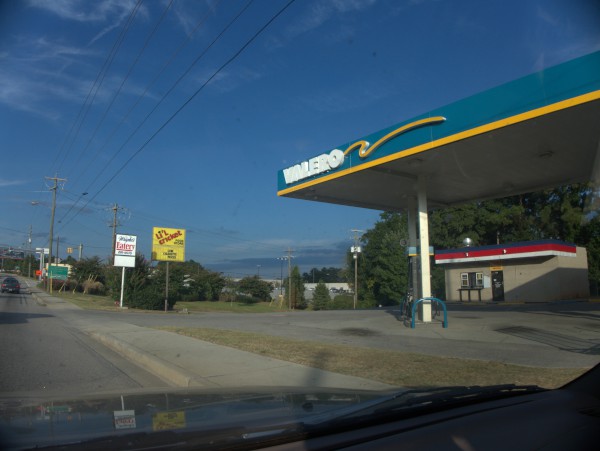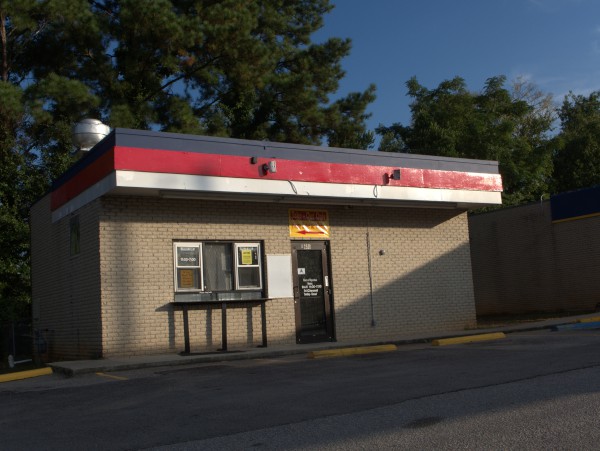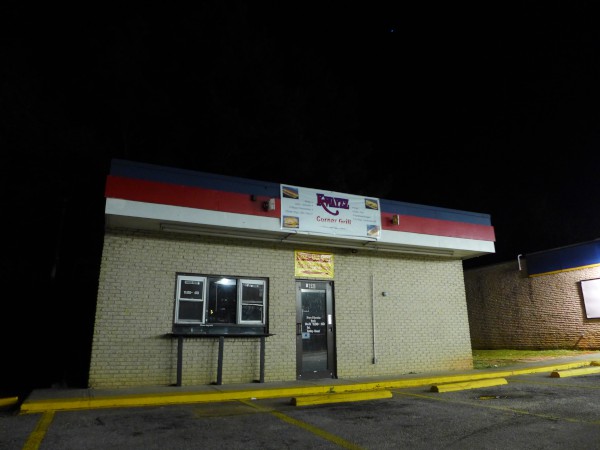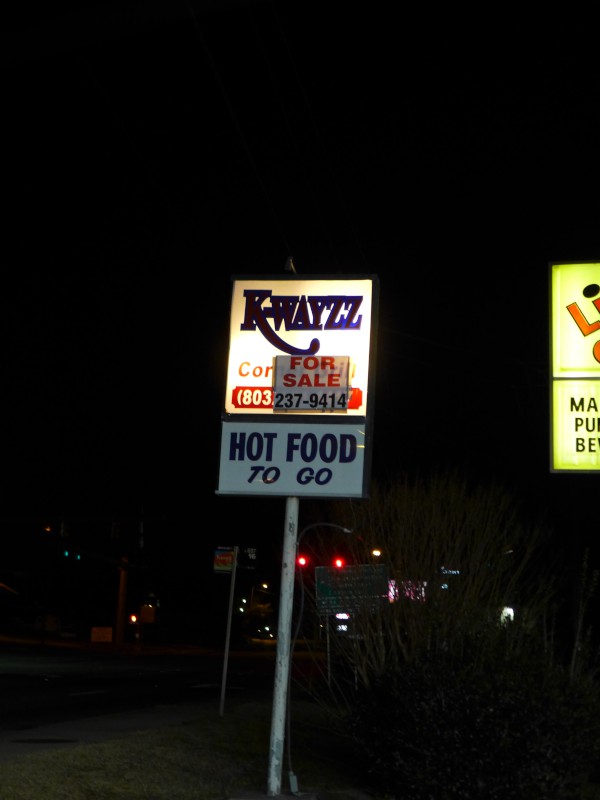 I've written about this little walkup in the Lil' Cricket outparcel at the corner of Two Notch & Covenant before here.
Since then, it has gone through two more incarnations, one as Wright's Eatery (first two pix) and most recently as K-Wayzz Corner Grill (last two pix). I don't really have an opinion about K-Wayzz, but I enjoy the use of Eatery for Wright's. It brings to mind old Fleischer Popeye cartoons, and the whole diner era.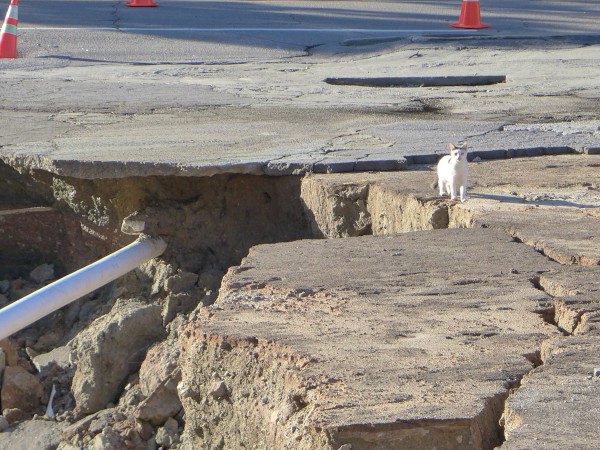 Hopefully I can add some commentary tomorrow, but for now I just want to get these pictures out there.
UPDATE 16 October 2015: Ok, I was under the weather for a few days, but let me add a little text here now.
First, I am happy to say that even as these pictures were taken, on Sunday 11 October 2015, recovery work was in full stride. All the flooded and gutted buildings on Forest Drive had evidence that of ongoing work and cleanup, and I noticed today (15 October 2015) that the Garden Center in Forest Lake Shopping Center was once again stocked and open for business.
Posted at 11:42 pm in Uncategorized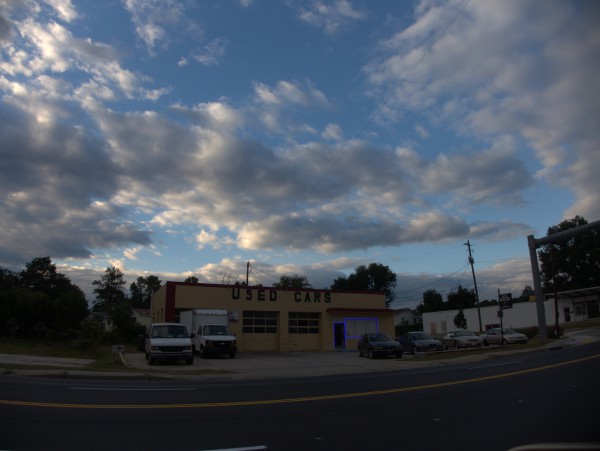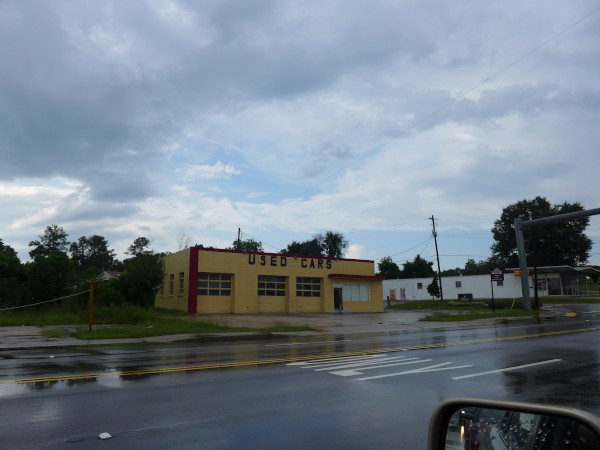 Auto Selection was the follow-up operation to K & C Radiator Center in this old gas station building on Two Notch at Covenant, and I believe it lasted about a year.
I have to say I liked the building better in white. I do like the curved facade on the roof, and would like to see the building restored as the sister building on Devine has been.
Posted at 12:25 am in Uncategorized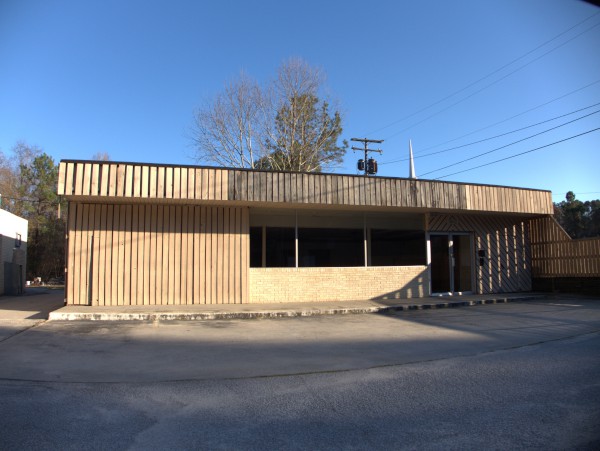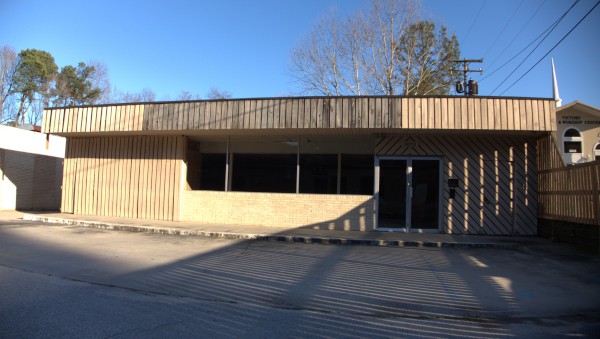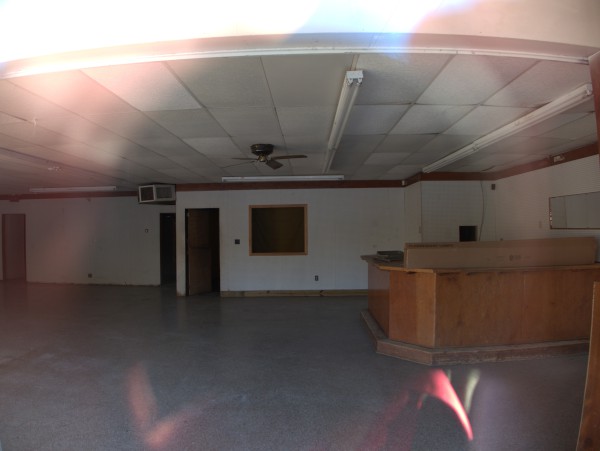 I just noticed yesterday that Forest Acres Pet Supply & Grooming, next door to the old Powers 60 Minute Cleaners in Ravenwood had closed. This was an independant pet accessories store which had been there a good few years (and outlasted some big box stores like Superpetz).
You can see it in operation in the background of this shot: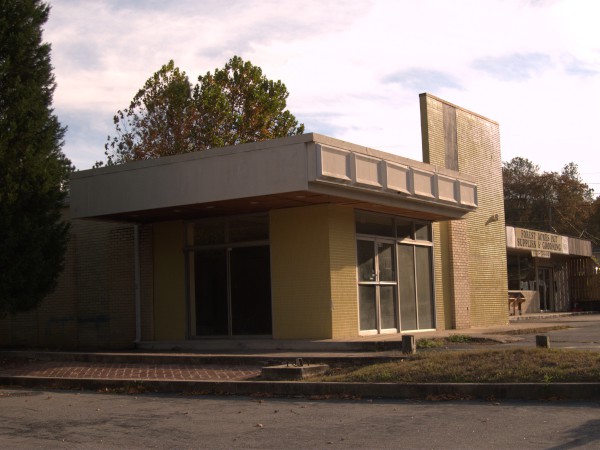 UPDATE 21 January 2014 -- Interesting. Commenter Bryan notes a new pet store at 4230 Bethel Church Road, and when I took a look at it, I saw that the name is different, it's Super Starr Pets, but the phone number is the same as that for Forest Acres Pet Supply. That certainly argues for some connection -- perhaps one owner is carrying on after another retired or something like that. Anyway, here it is: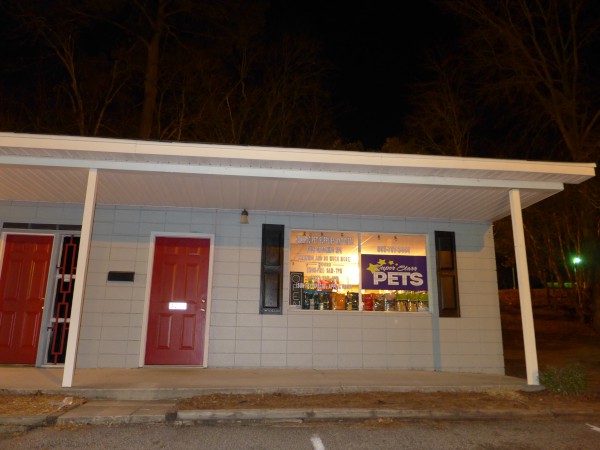 Posted at 12:44 am in Uncategorized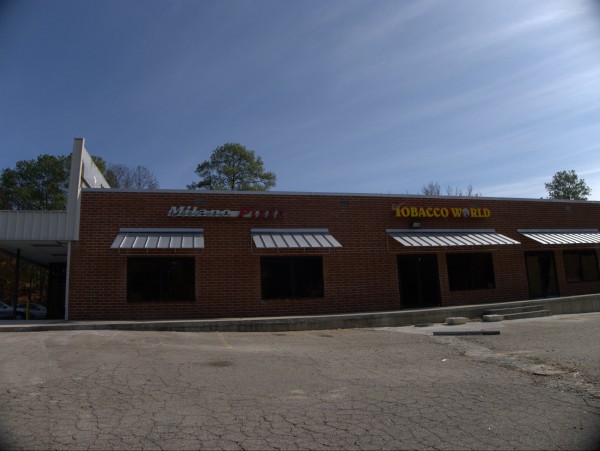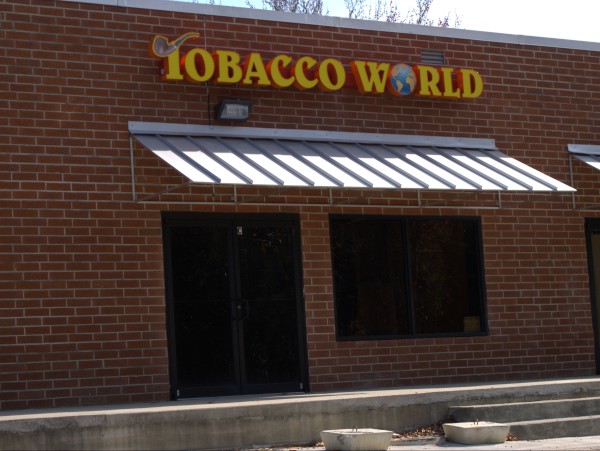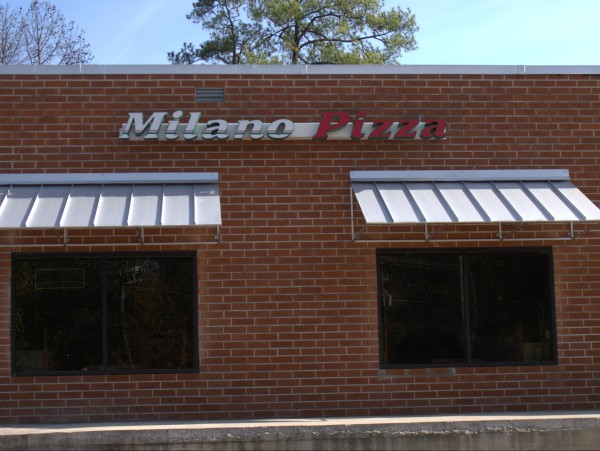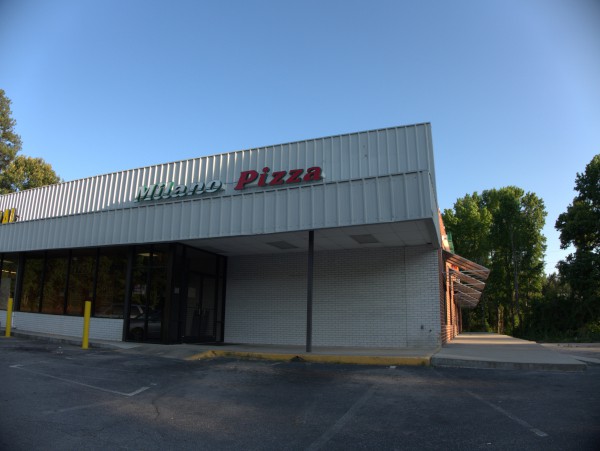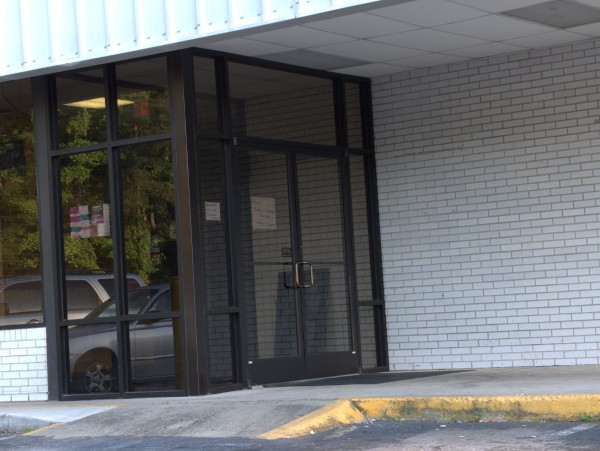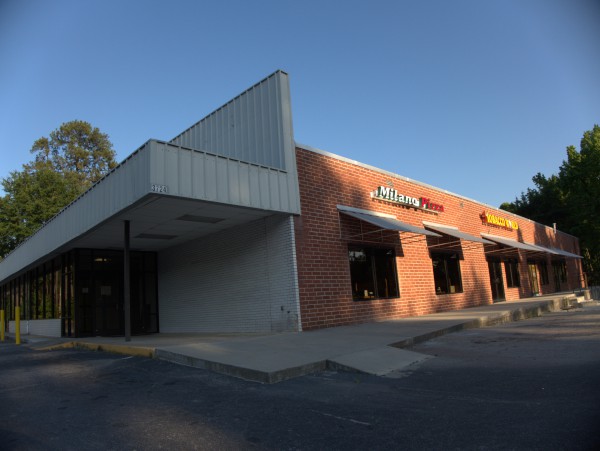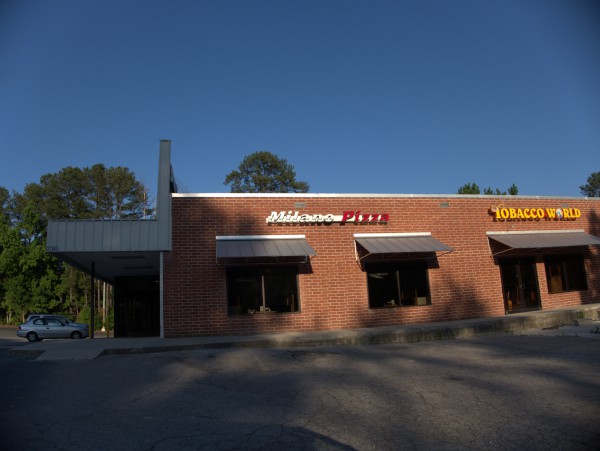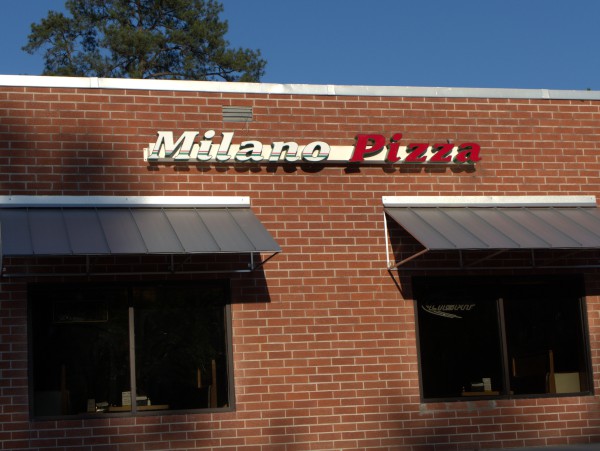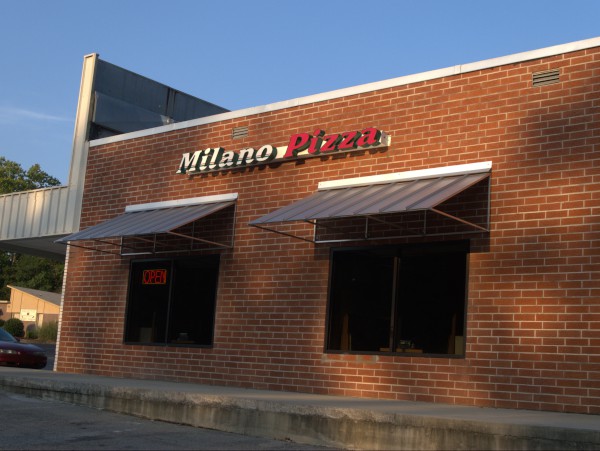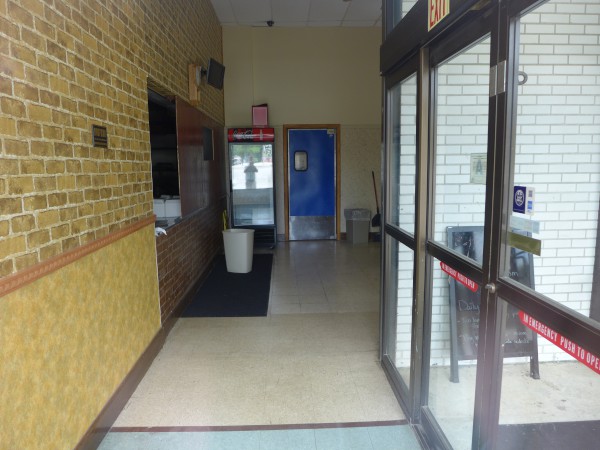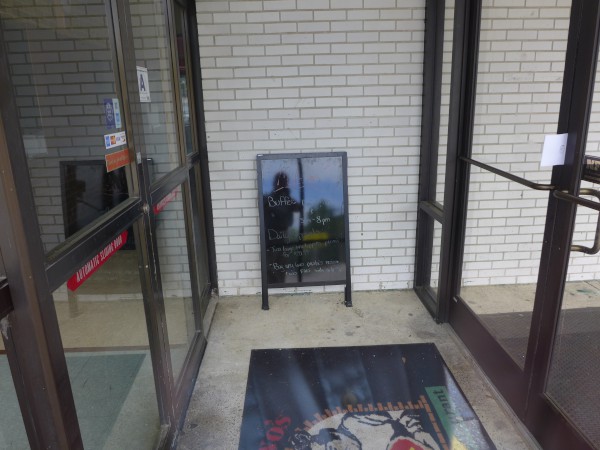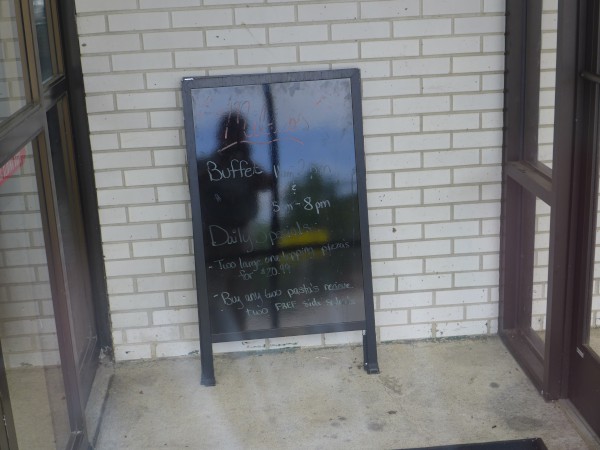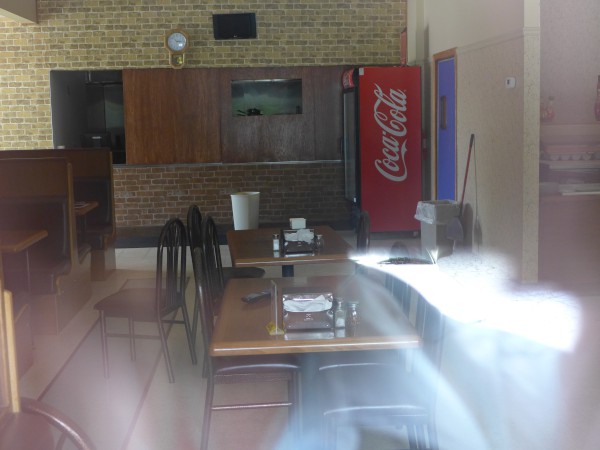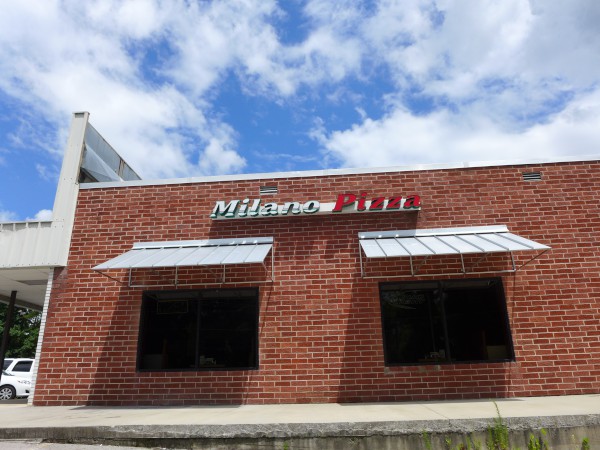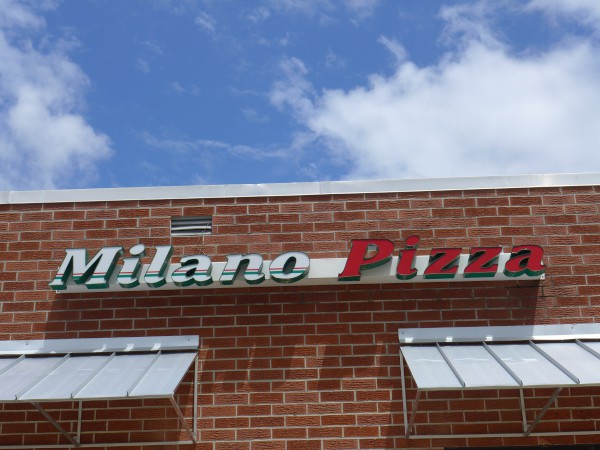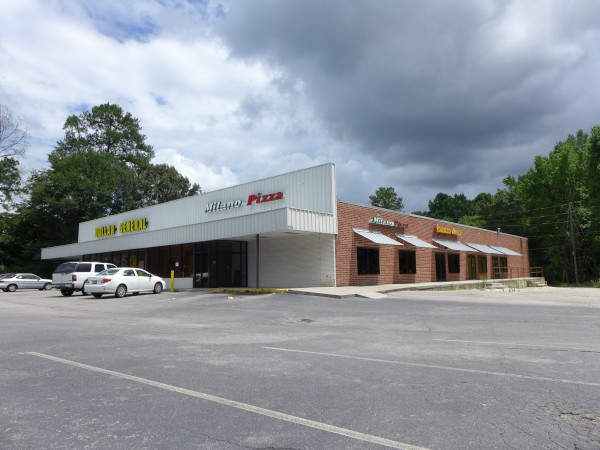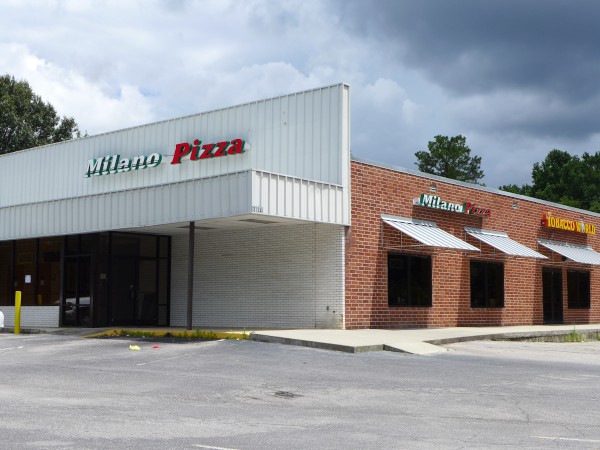 Milano Pizza was one of the follow-on operations to the old Piggly Wiggly in the building at 3724 Covenant (which is basically at the corner of Covenant & Bethel Church). After The Pig moved out, the building was subdivided with a Dollar General taking the biggest slot on the left of the building.
The right side of the building, like Gaul, is divided into three parts. Tobacco World tried and failed to open in the middle suite, and Milano opened in the front one. (The rear suite has never shown any signs of life).
Since I like pizza, and it's fairly close, I had put Milano on my mental list to visit, but somehow it never seemed to come together. I do however, drive past the building almost daily, and it seemed to me that the hours were becoming rather erratic lately. I was never quite sure if it was actually closed, or not, but the most recent time I stopped by, I took a look inside and saw that the fish tank was gone, so I'm pretty sure the place is closed though no sign or note has been posted.
UPDATE 3 September 2013 -- Well, it's official: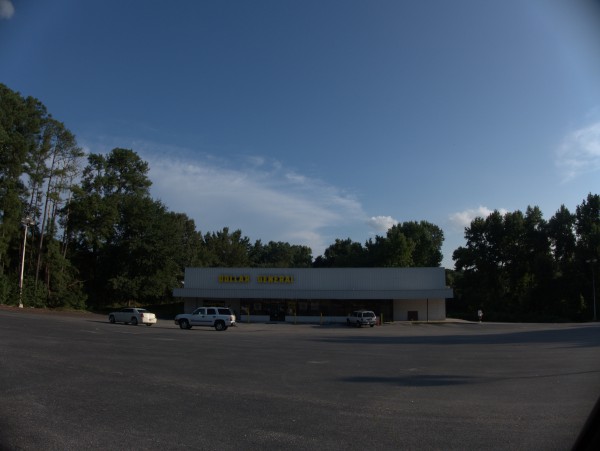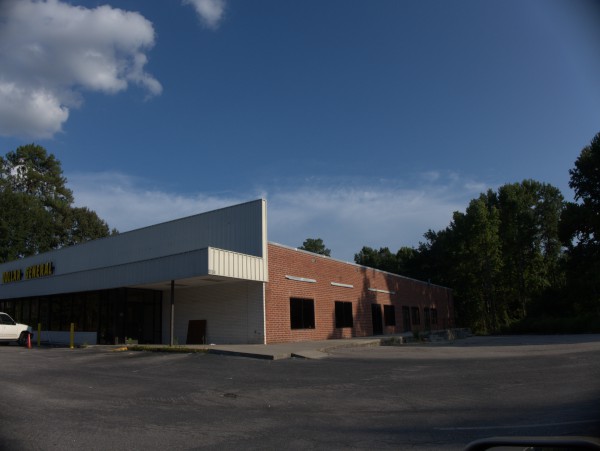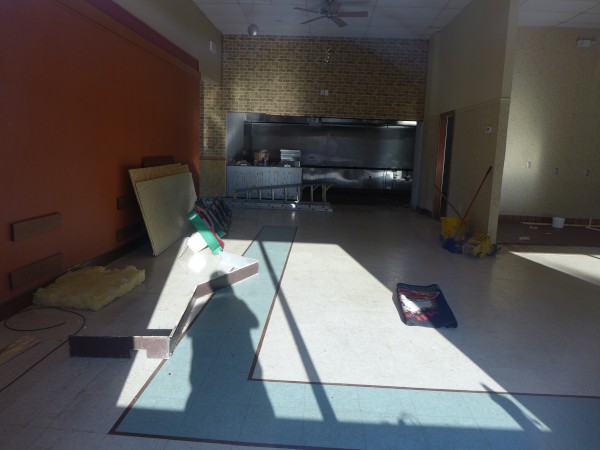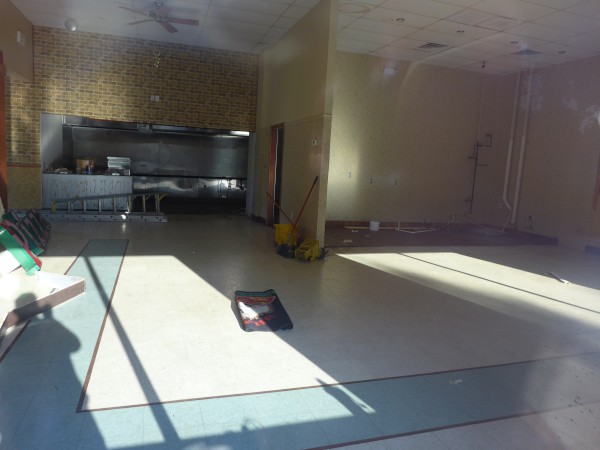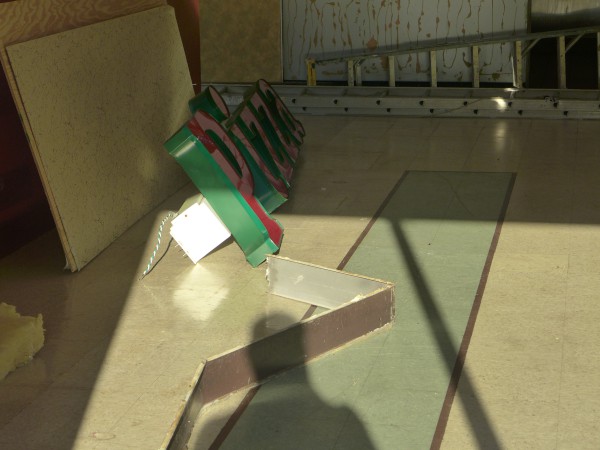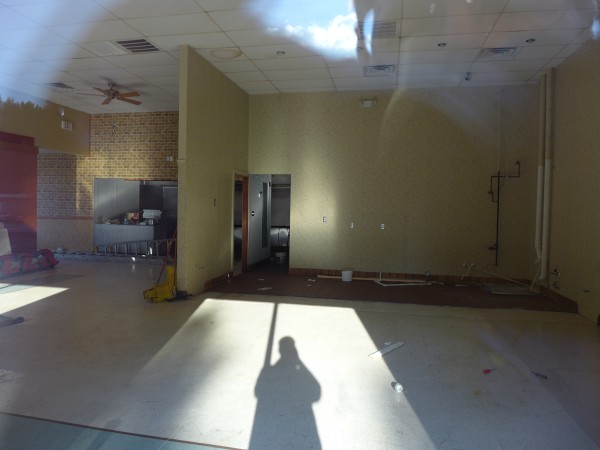 (Hat tip to my sister)
Posted at 12:47 am in Uncategorized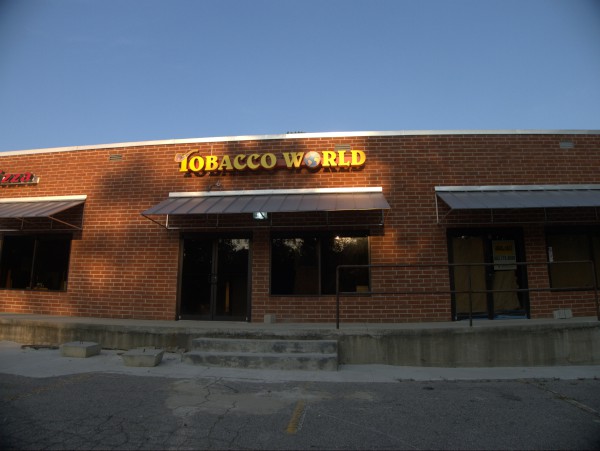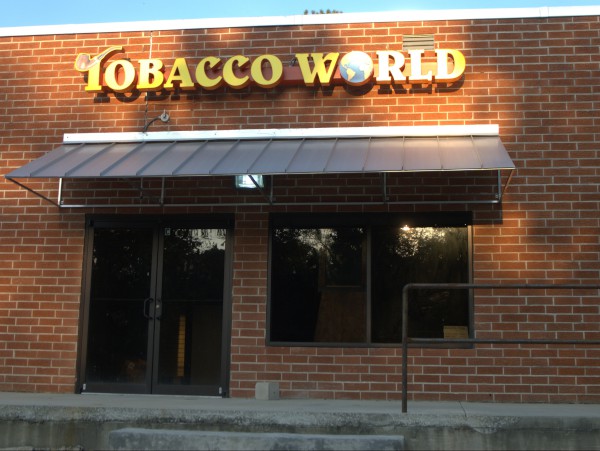 Tobacco World is one of the spaces carved out of the old Covenant Road Piggly Wiggly after the new Dollar General went into most of the old space.
I believe there are three units on the side of the building closest to the road, and of the three, only Milano Pizza seems to have had a successful start. The signage for Tobacco World has been up for at least a year, but as far as I can tell, it has never (yet) opened, and I suspect at this point that it won't. (The third unit has never shown any signs of becoming anything as far as I can recall).
Posted at 11:29 pm in Uncategorized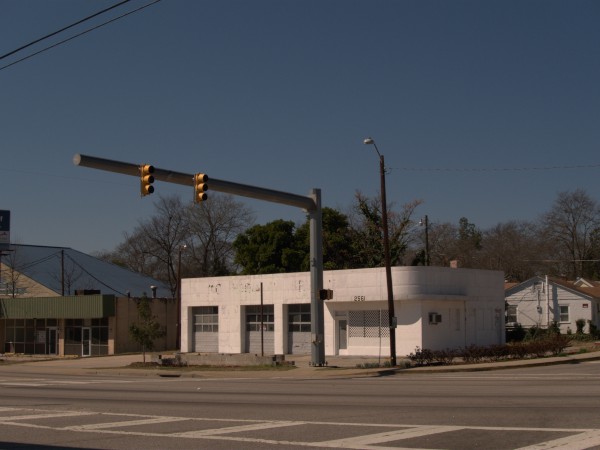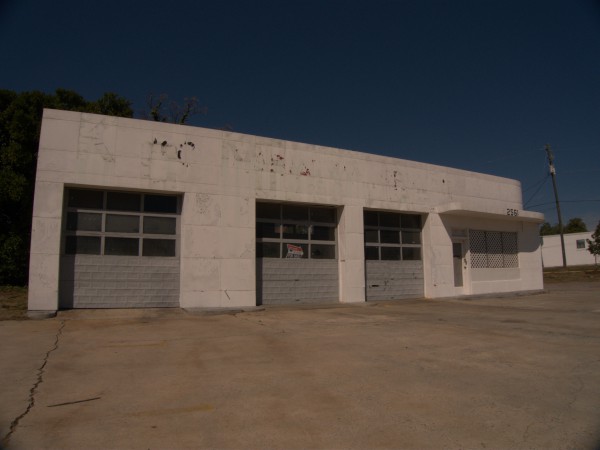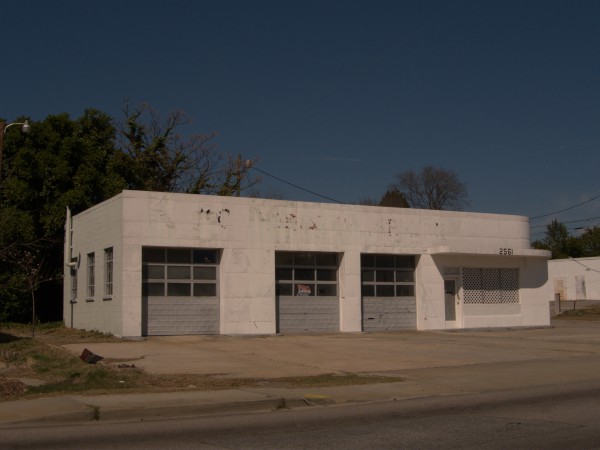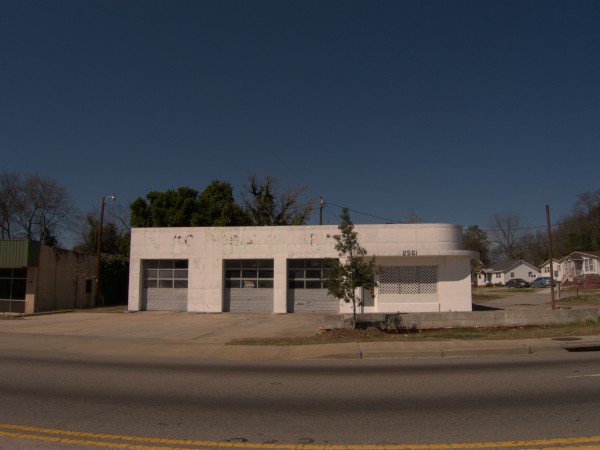 Today's post is just across the street from yesterday's post, on the Southwest corner of Two Notch and Covenant Roads (or since Covenant changes names when it crosses Two Notch, say rather on the corner of Two Notch Road & Germany Street). Normally I might not do two closings so close to each other in sequence, but given all the recent discussion about the Conrad's building, I thought it appropriate because clearly, whatever gas station that building was, this building was too -- it has the exact same curve to the right front "corner", the same shelf to the right front roofline, the same front door and window structure, and assuming the leftmost bay at Conrad's might have been bricked up, the same bay structure.
All I can say about K & C Radiator Center is that they sold and fixed radiators, and listed in the Feb 2008 phonebook, but not the Feb 2010 one.
UPDATE 15 October 2013 -- It's now a used car lot: