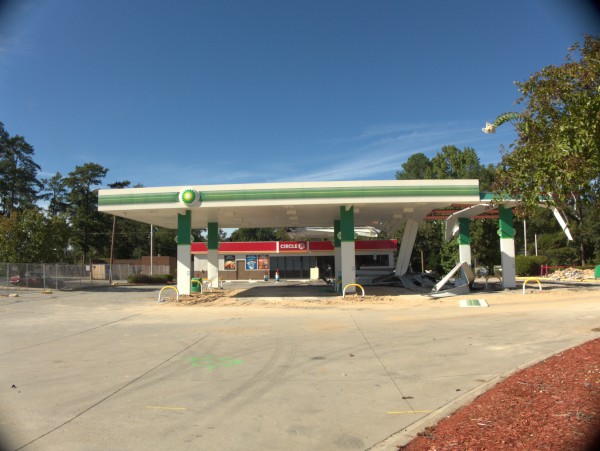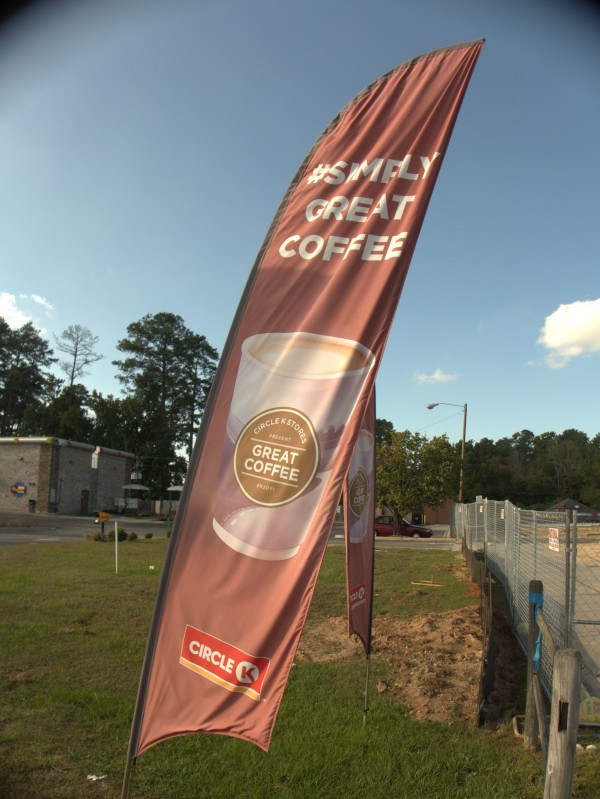 I did a closing on this address when the Jiffy Lube shut down. In retrospect, that seems to have been a harbinger for the whole property. There is a nice little landscape of trees still on the corner, but other than that, pretty much everything else is gone. It is a bit amusing that the roadside coffee banners outlasted the buildings by quite a few days. I suspect probably the crews didn't bother to read them and assumed they belonged to the adjacent Sonic.
No clue yet what is planned for this lot, but it's a fairly valuable Interstate exit corner now, and just across from a successful new shopping/restaurant plaza.
2017-05-04: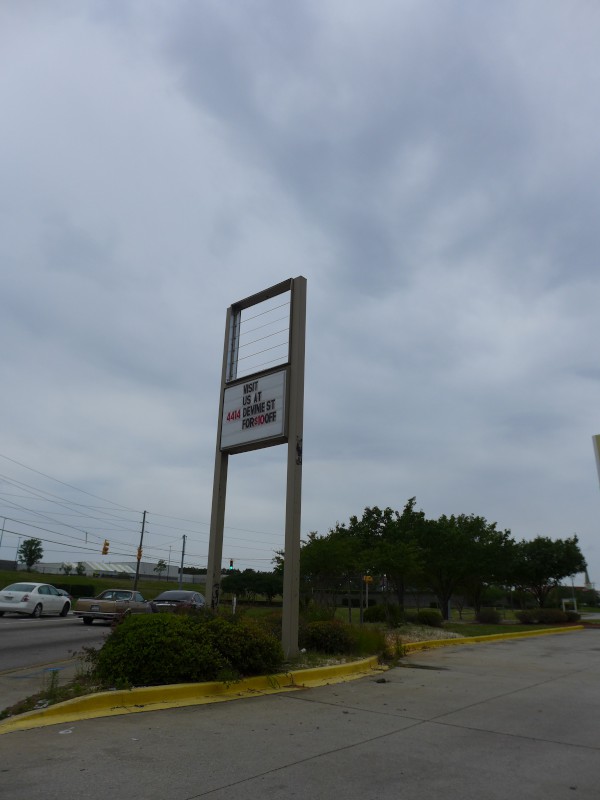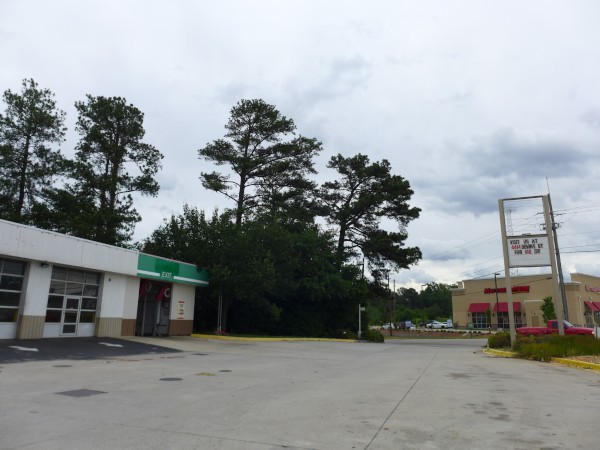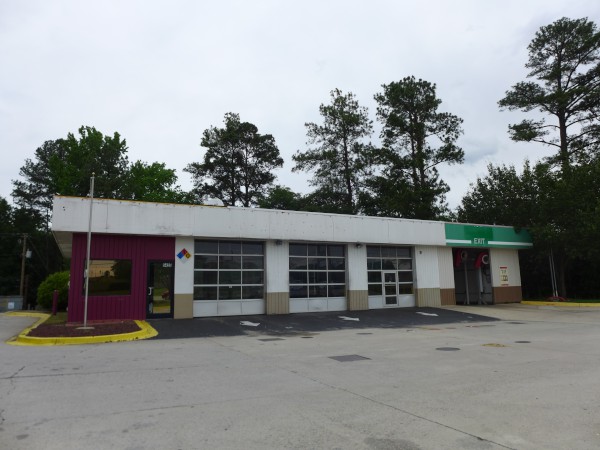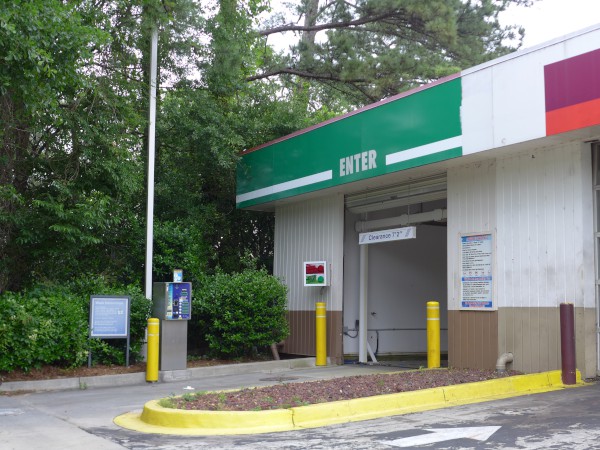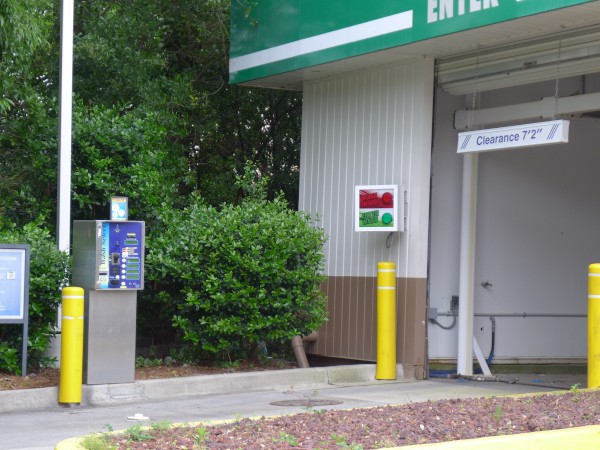 2017-09-23: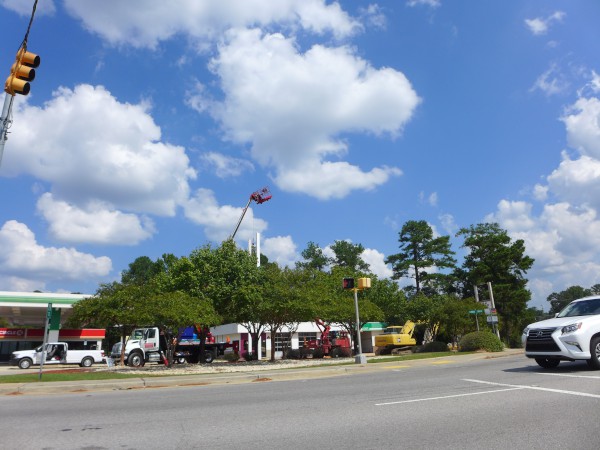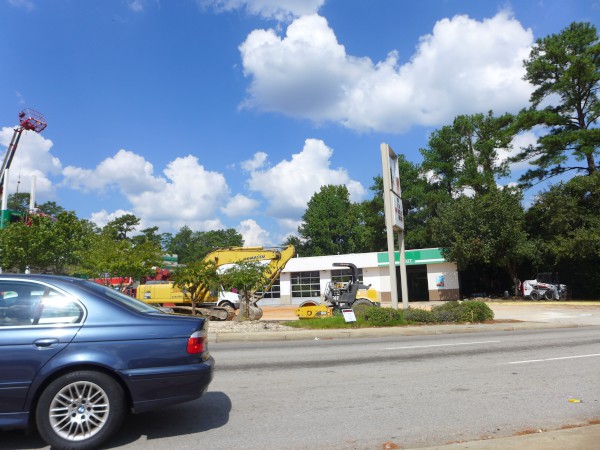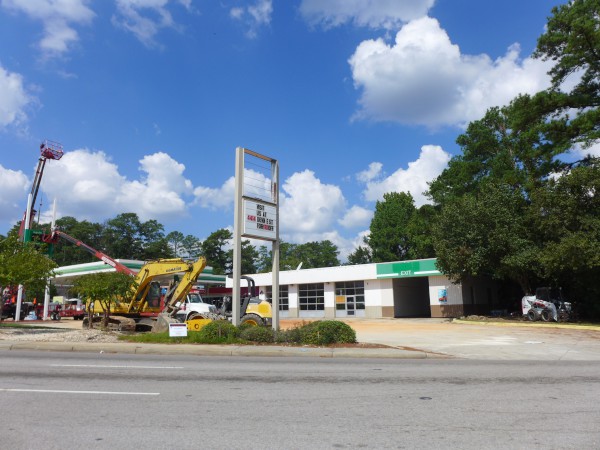 2017-09-26: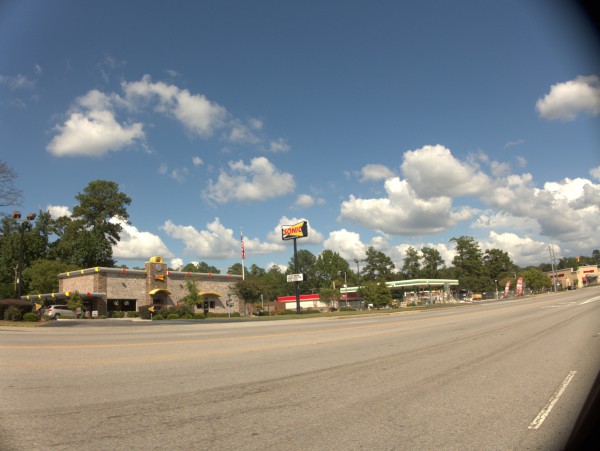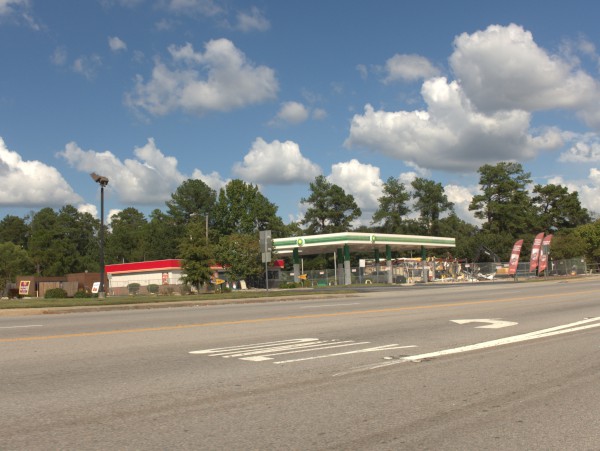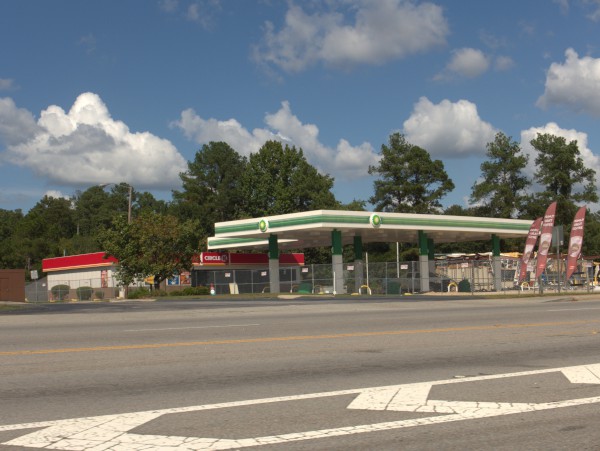 2017-09-29: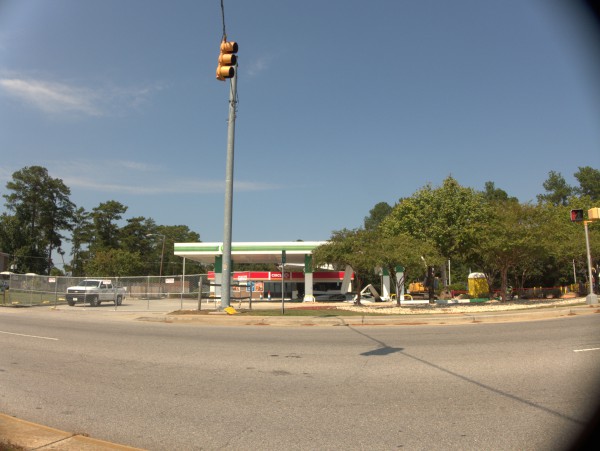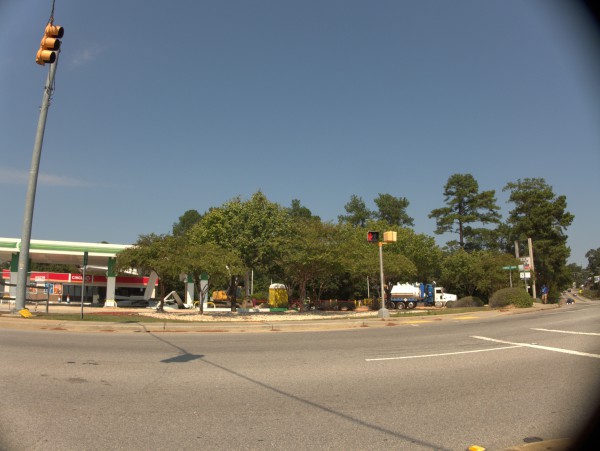 2017-10-01: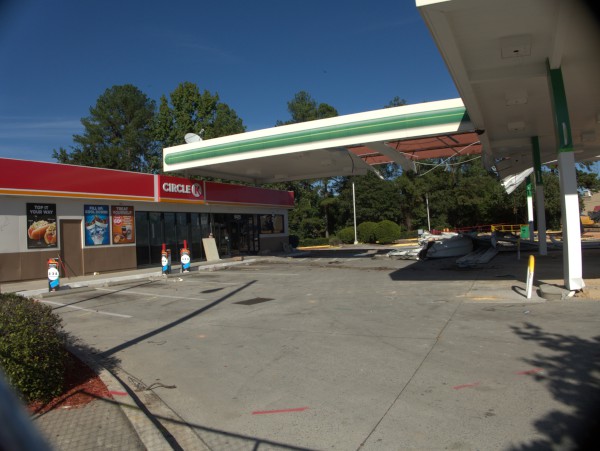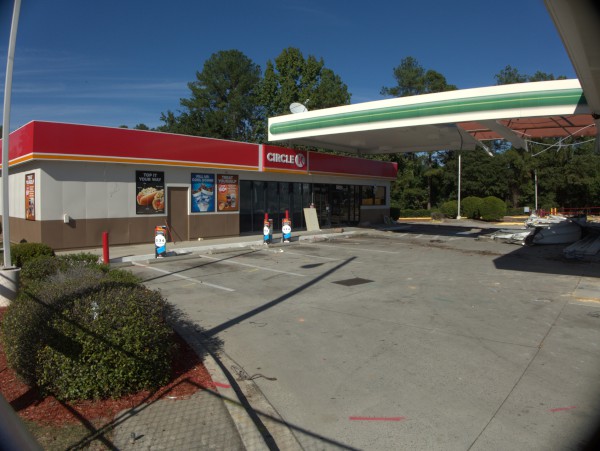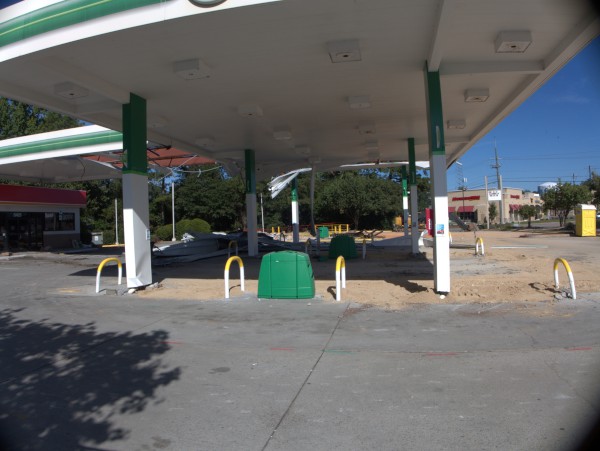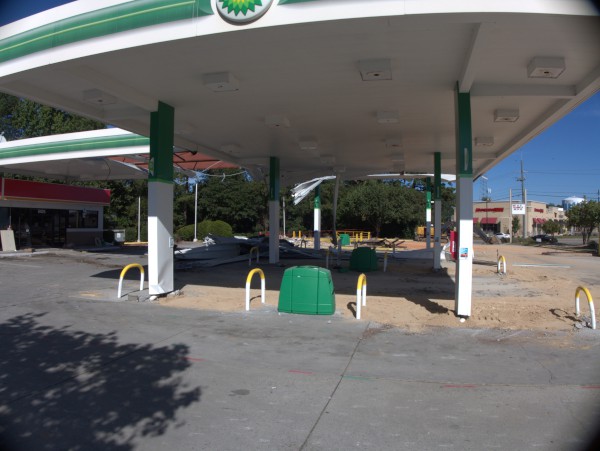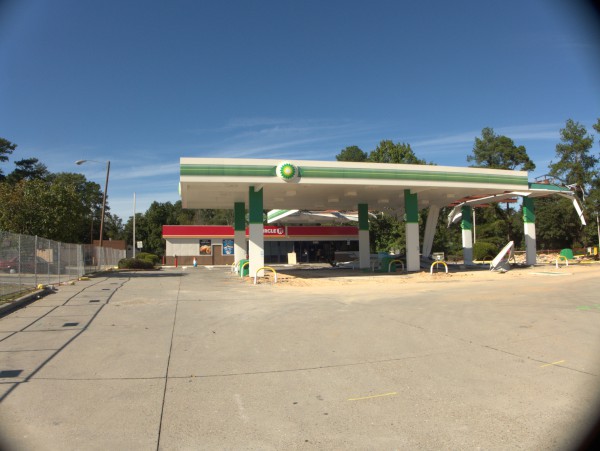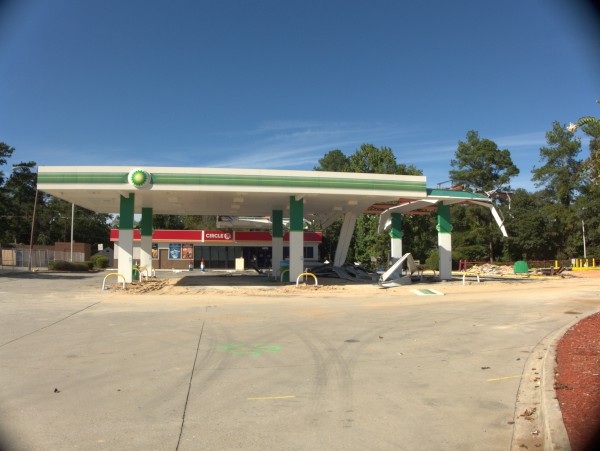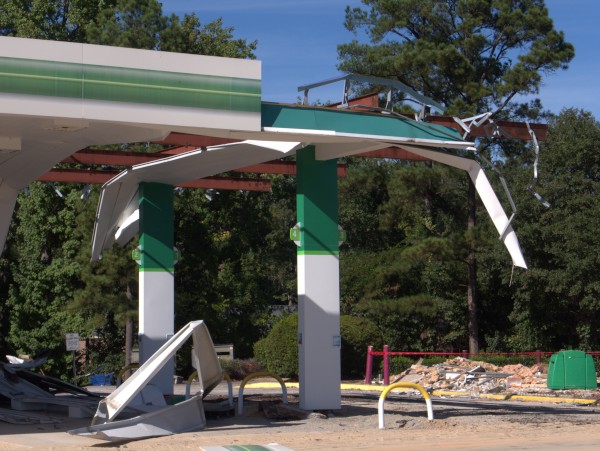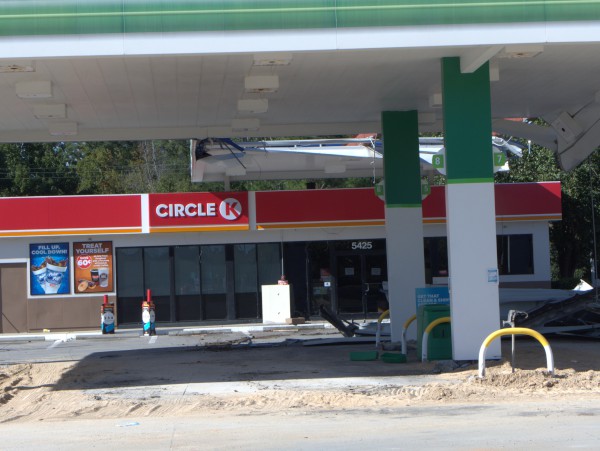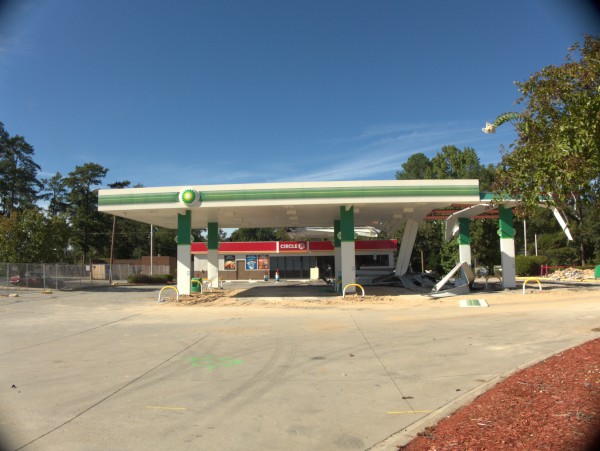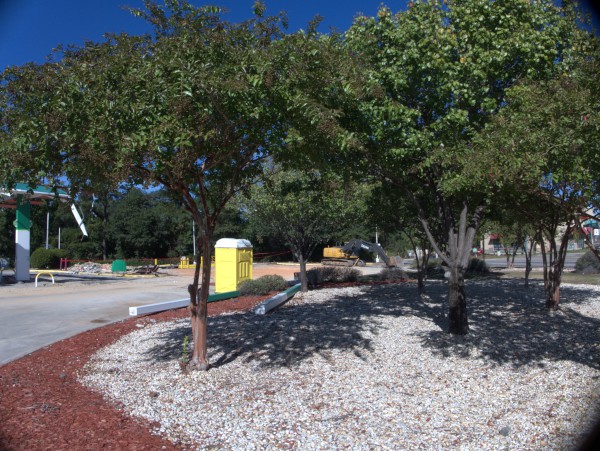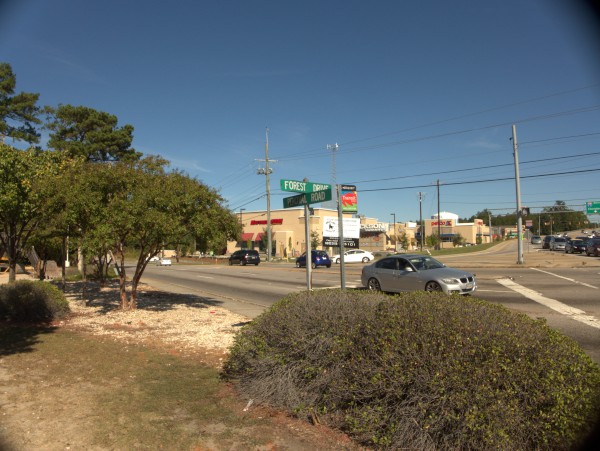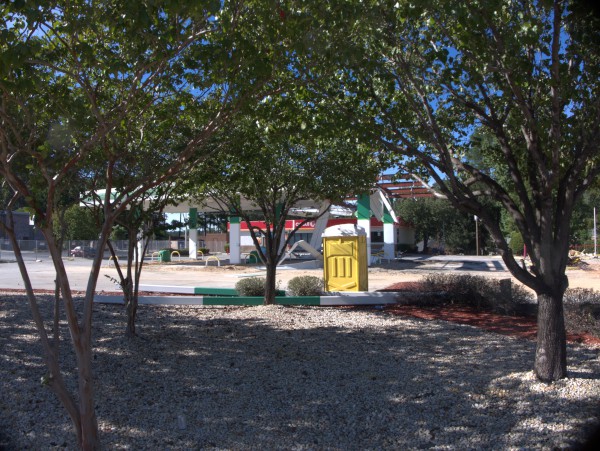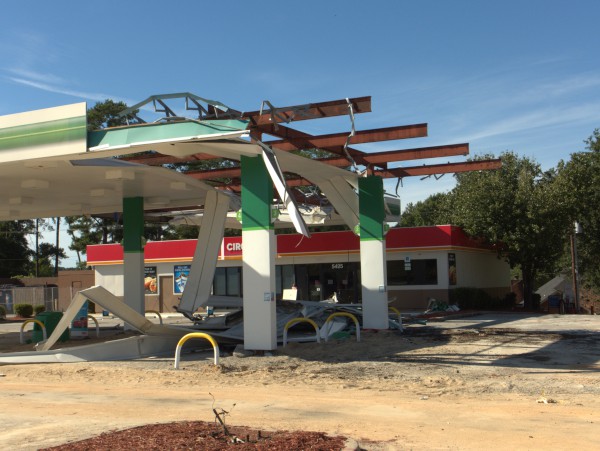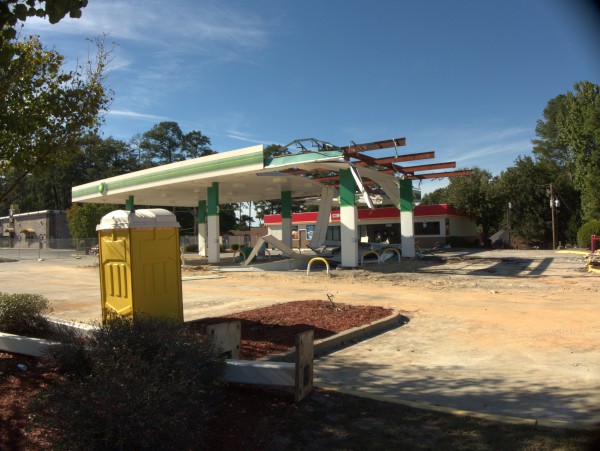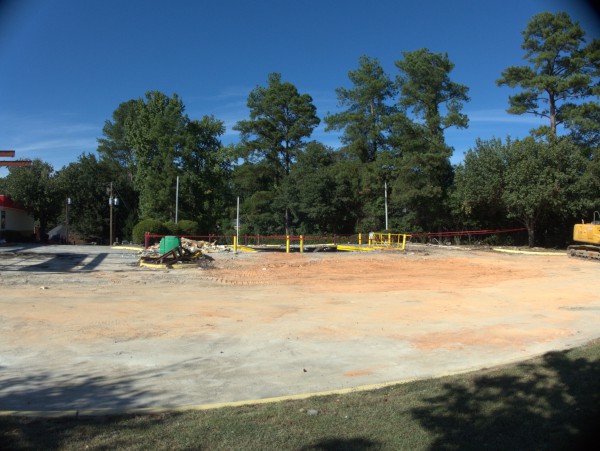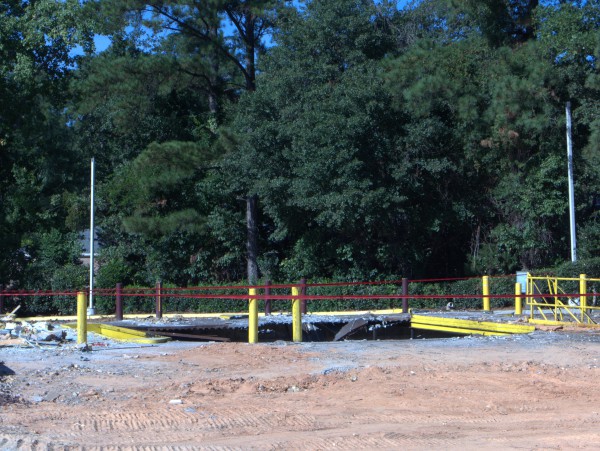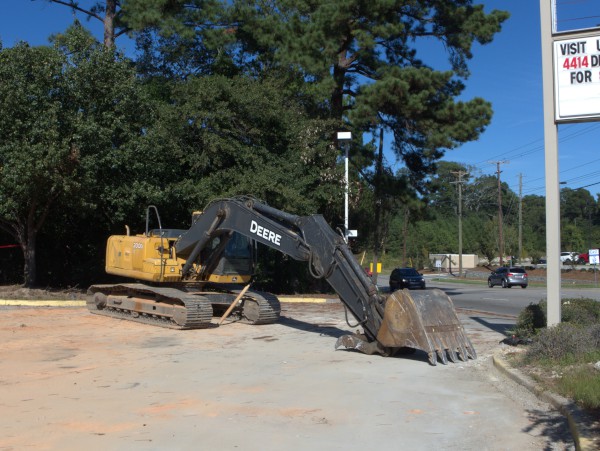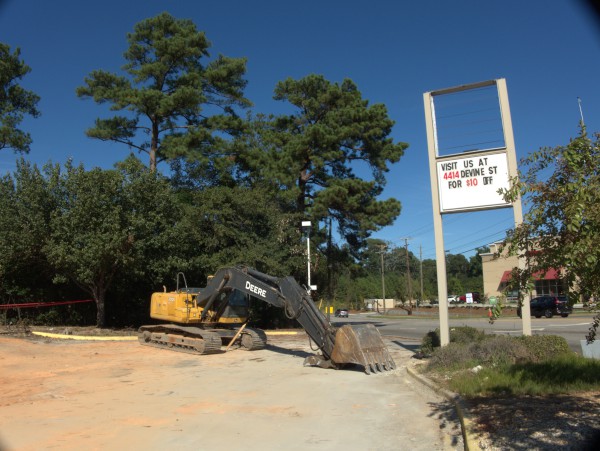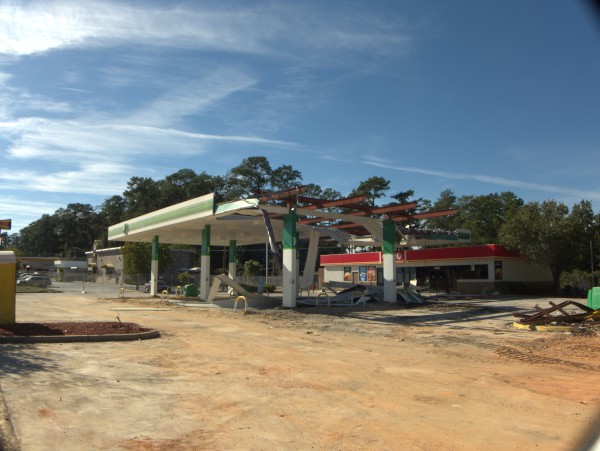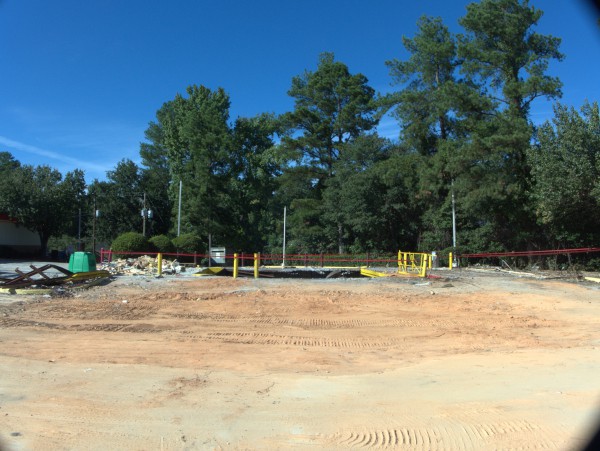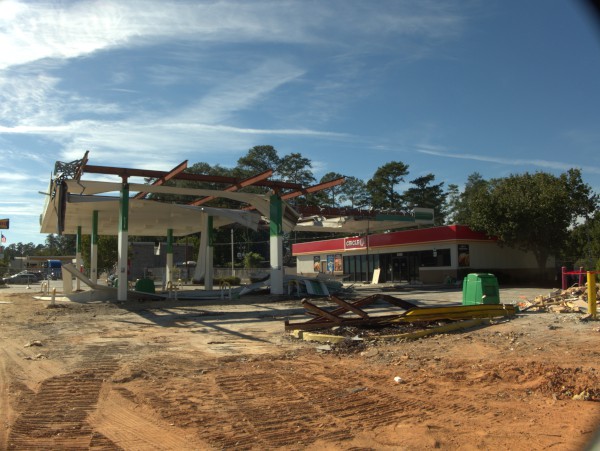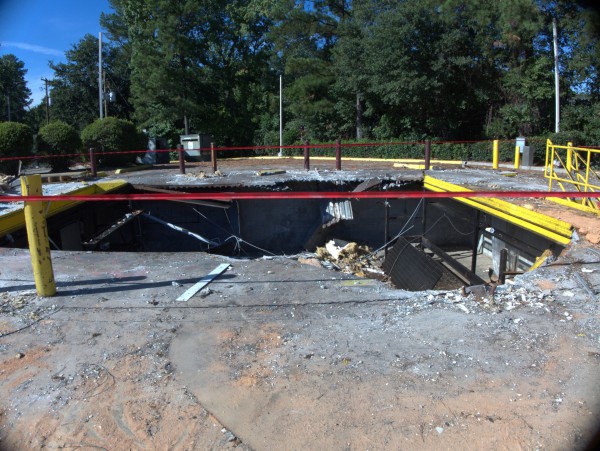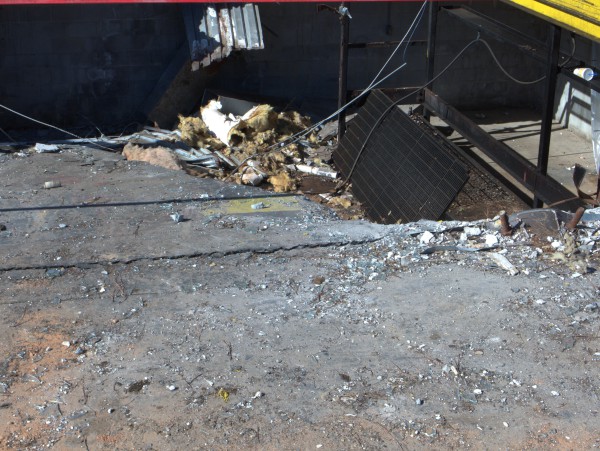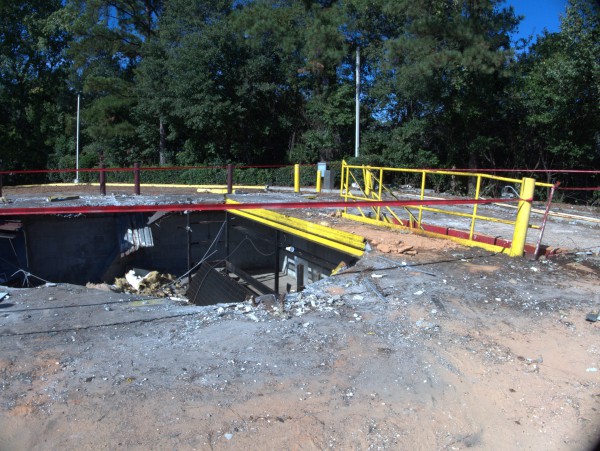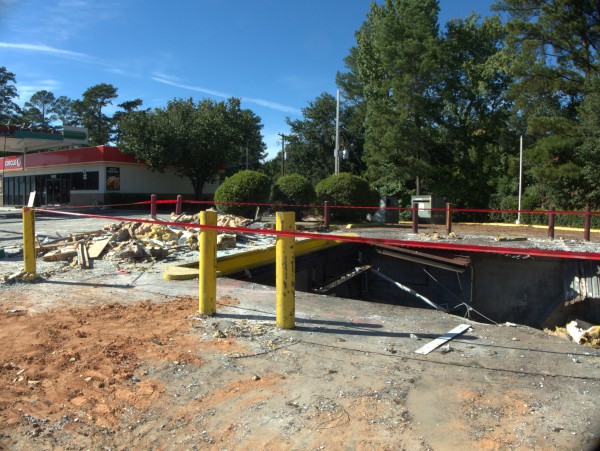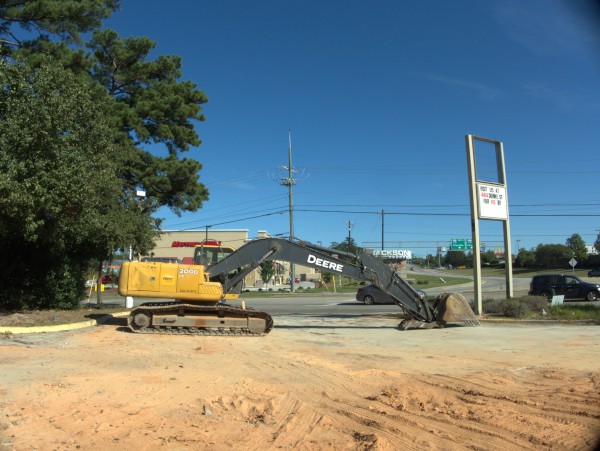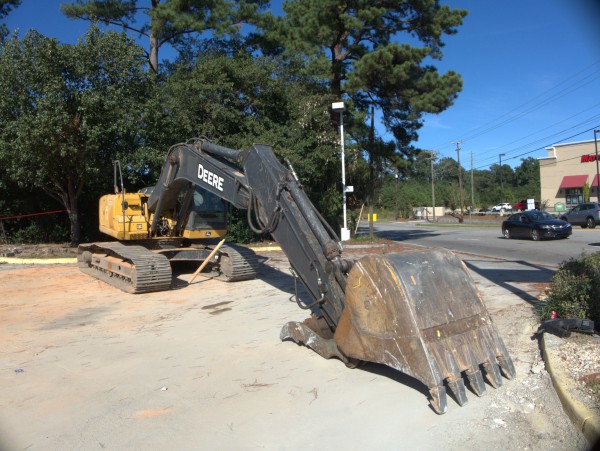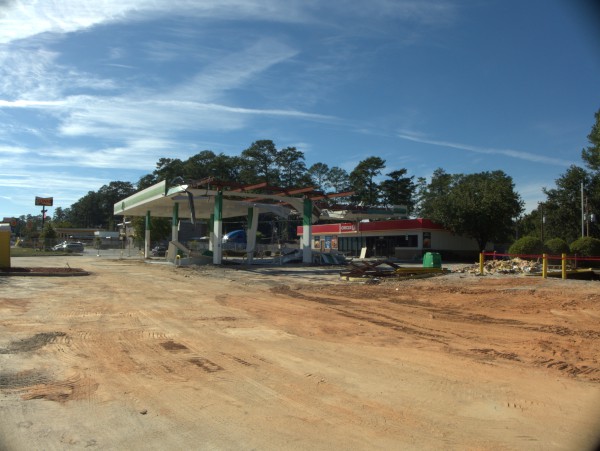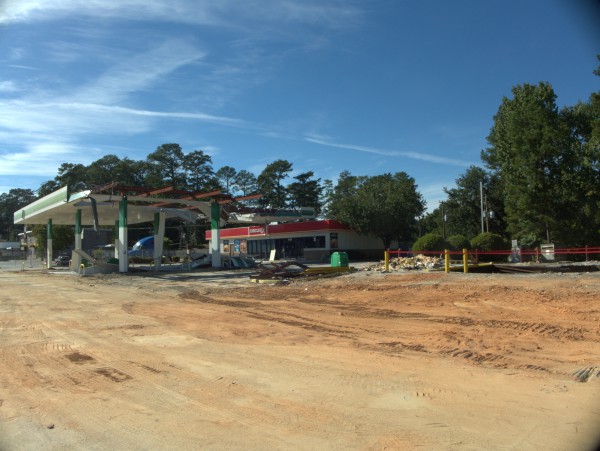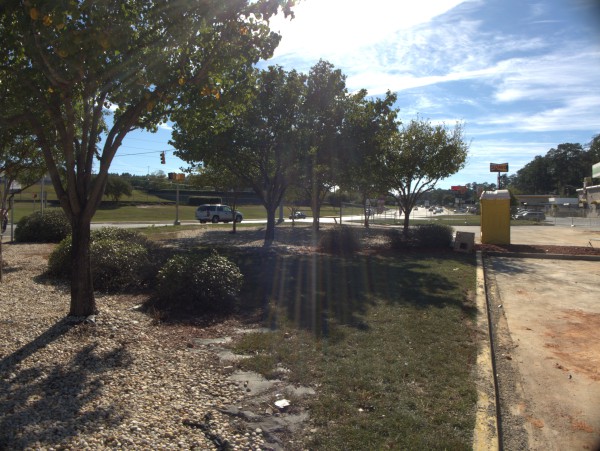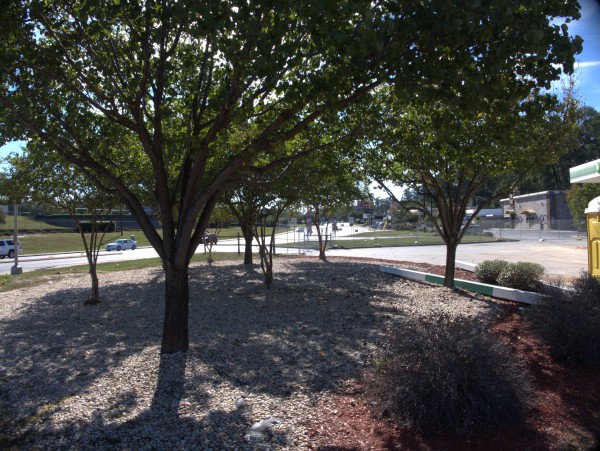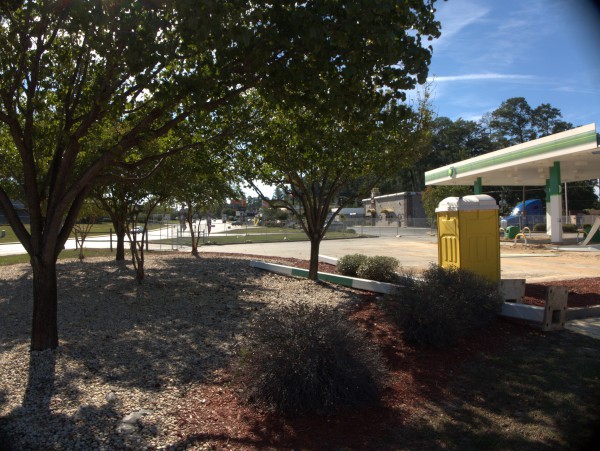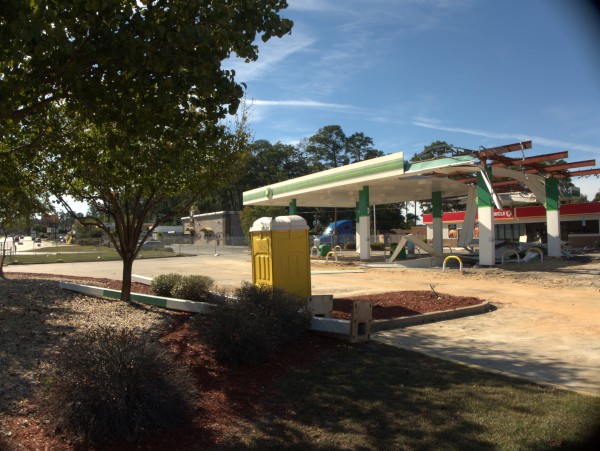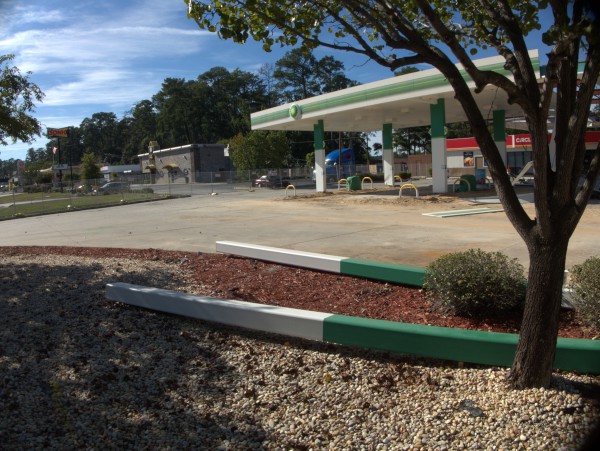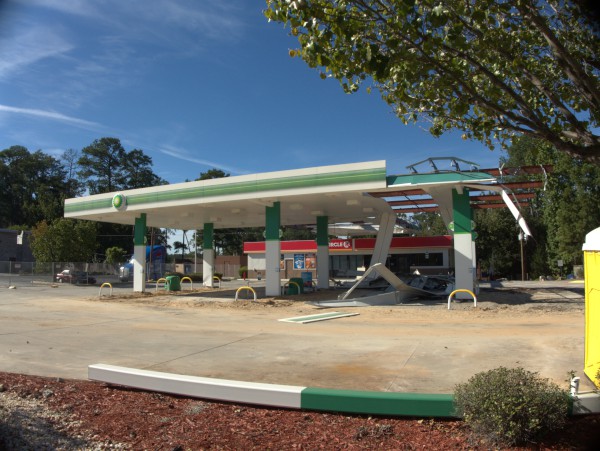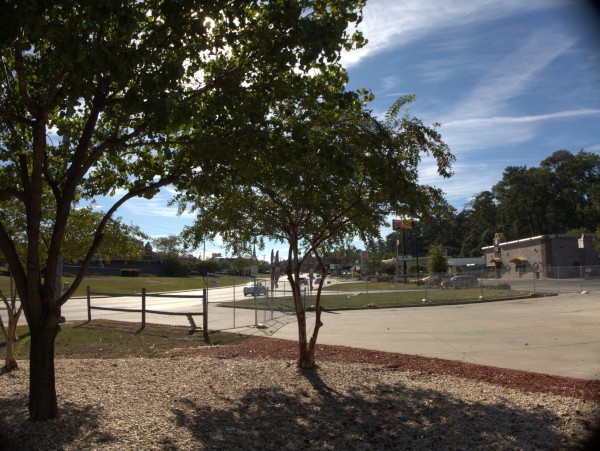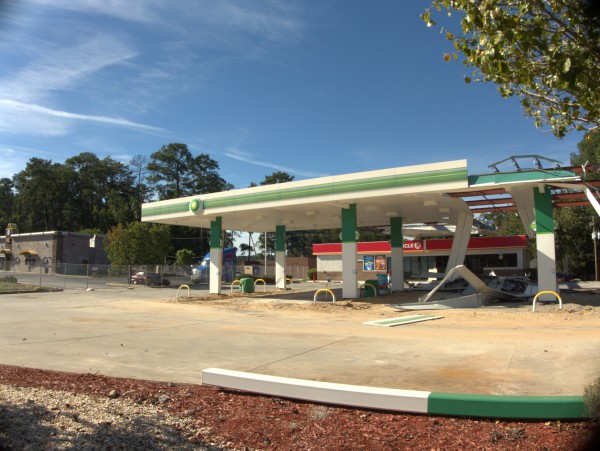 2017-10-06: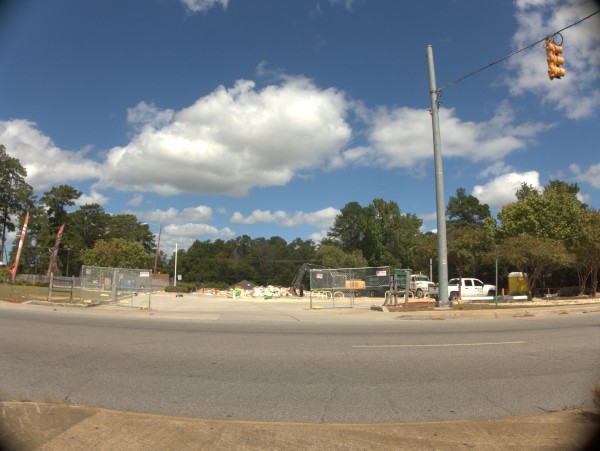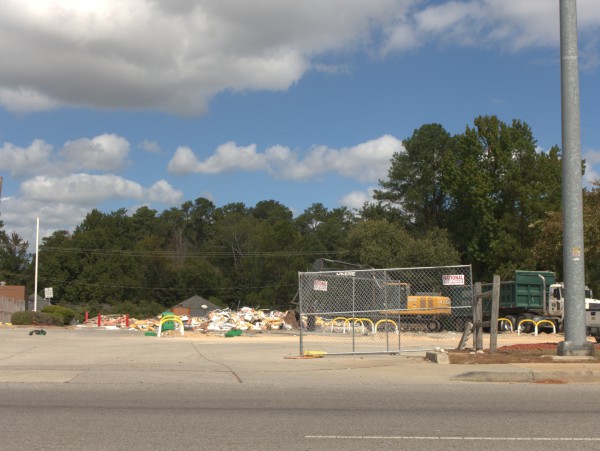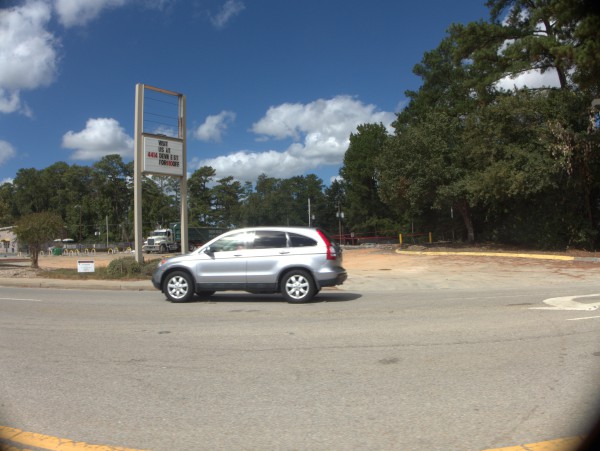 2017-10-07: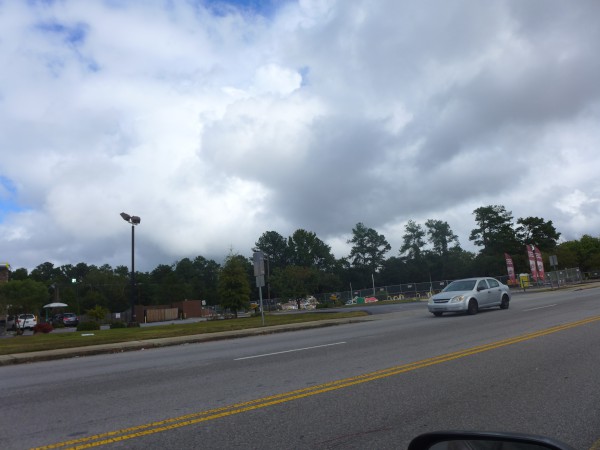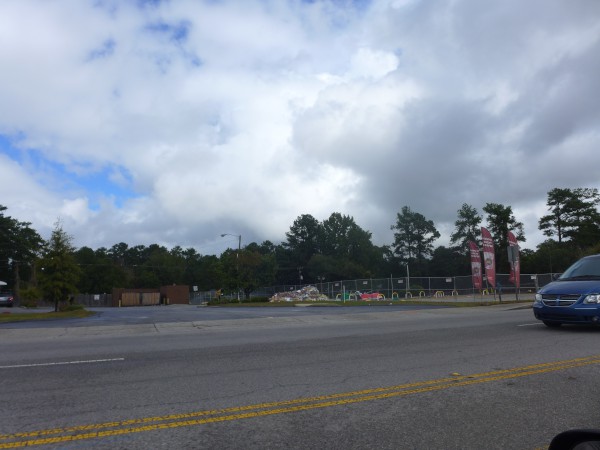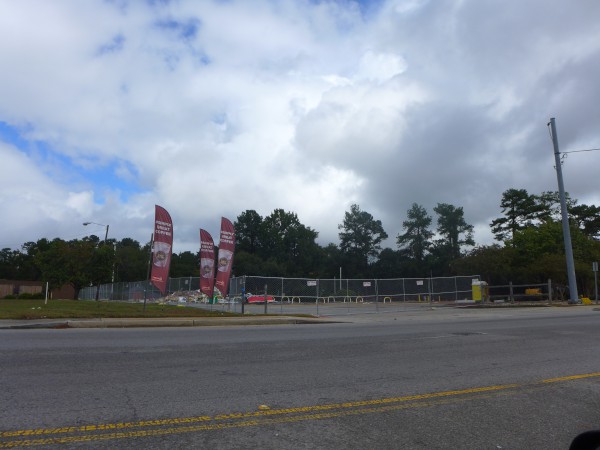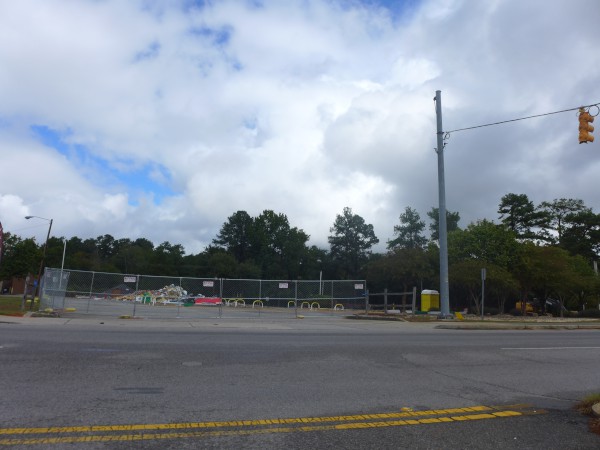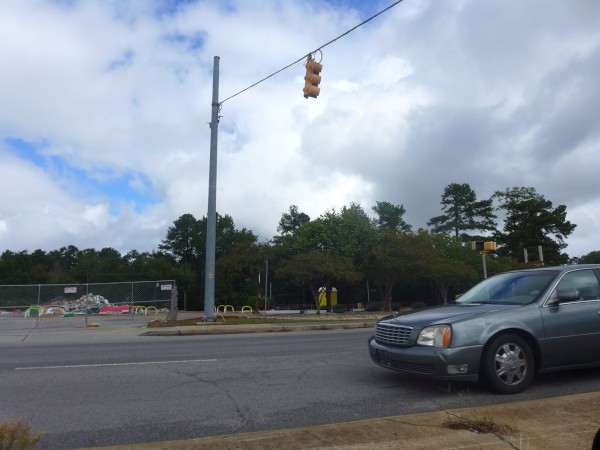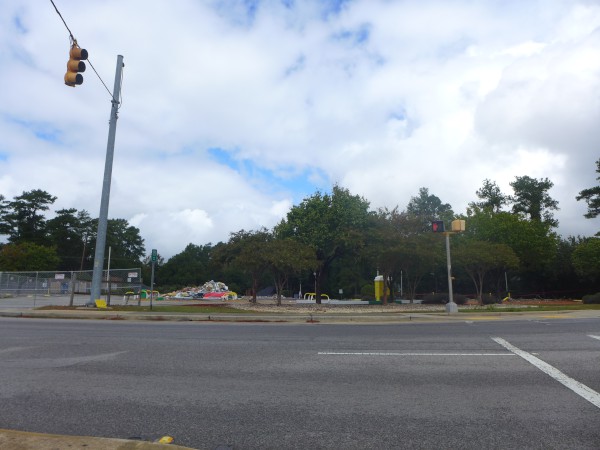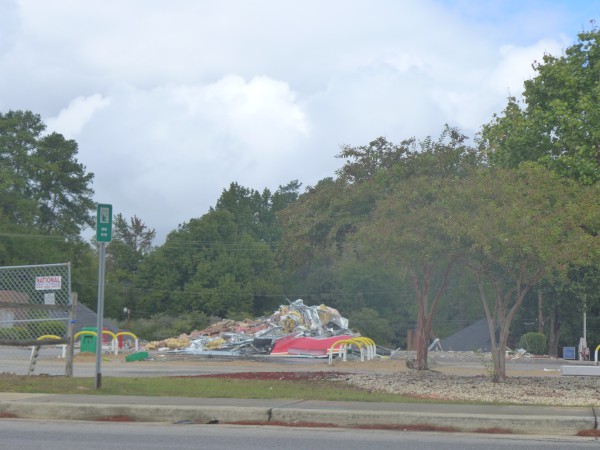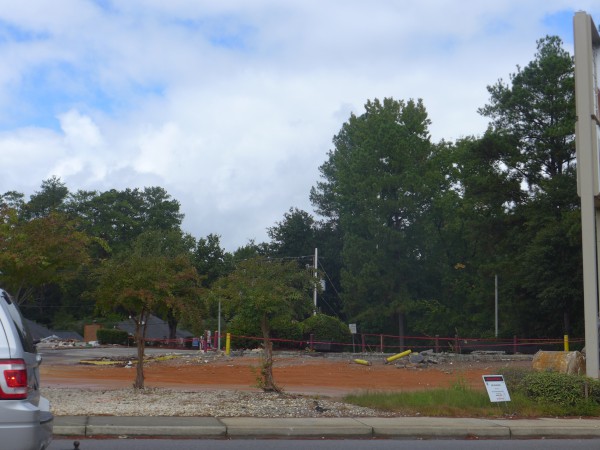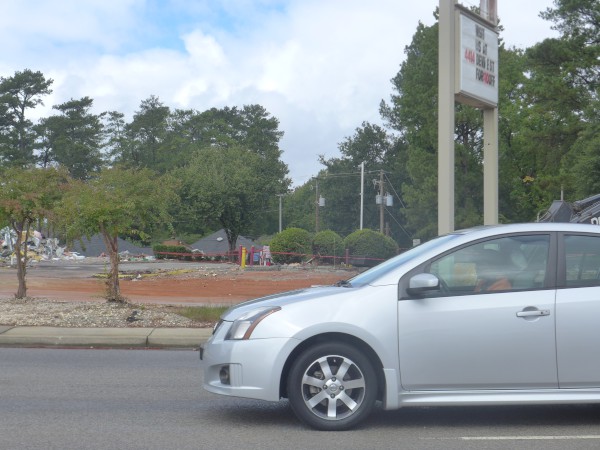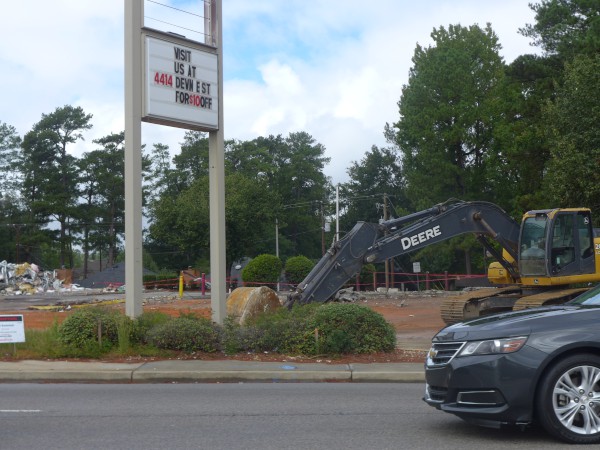 2017-10-08: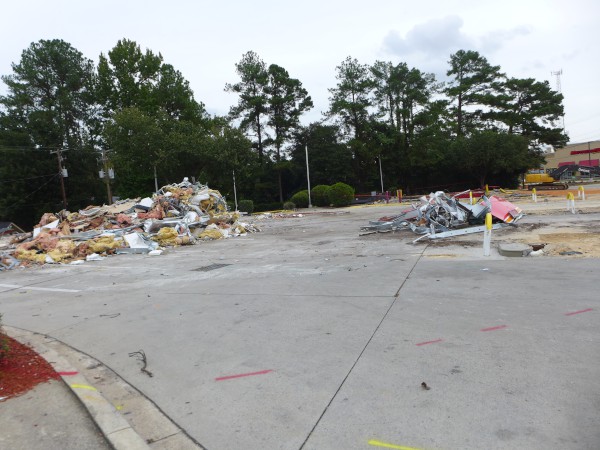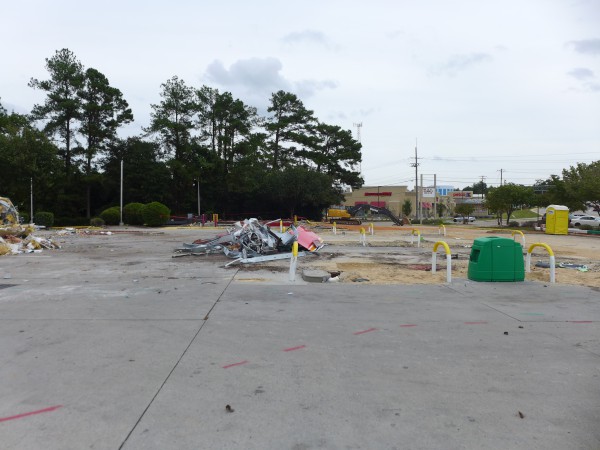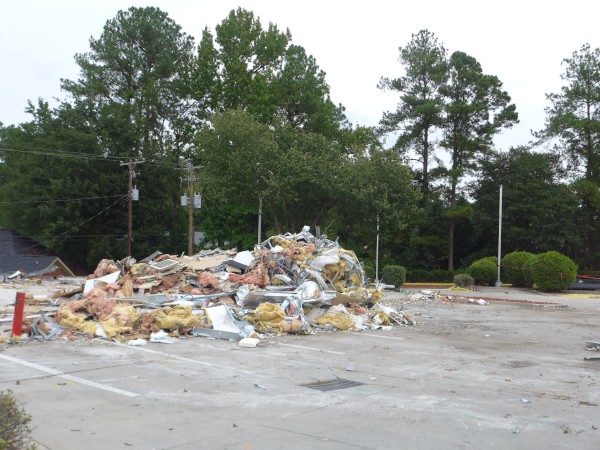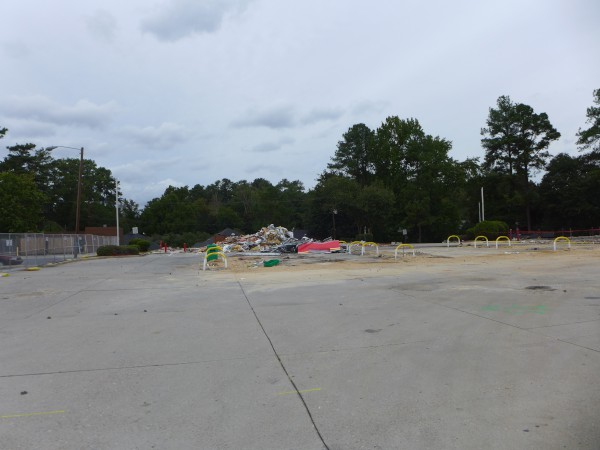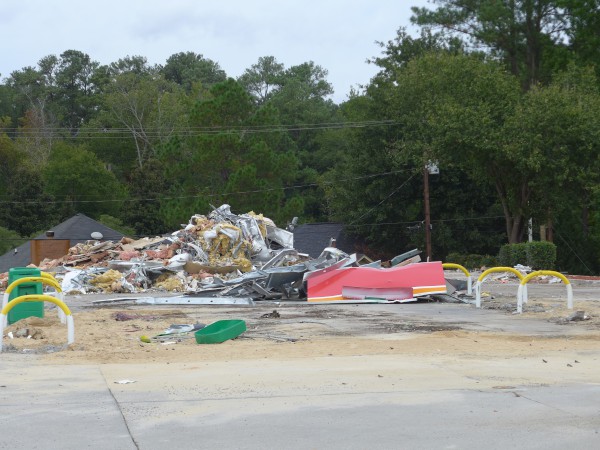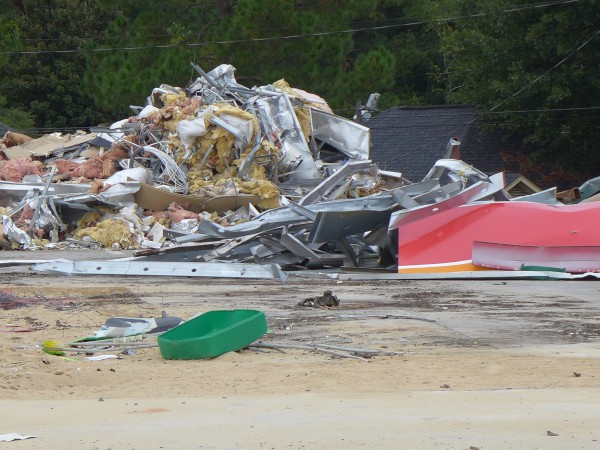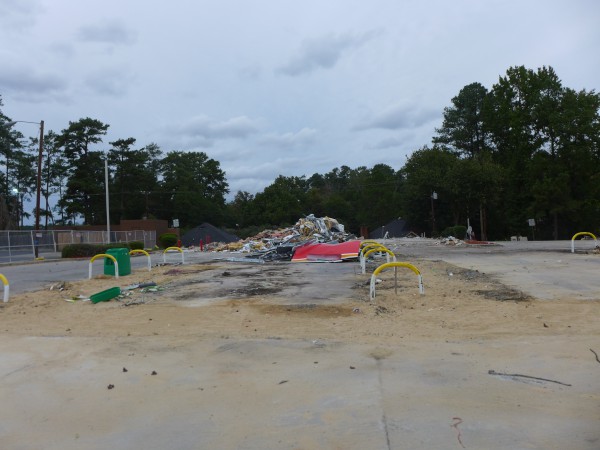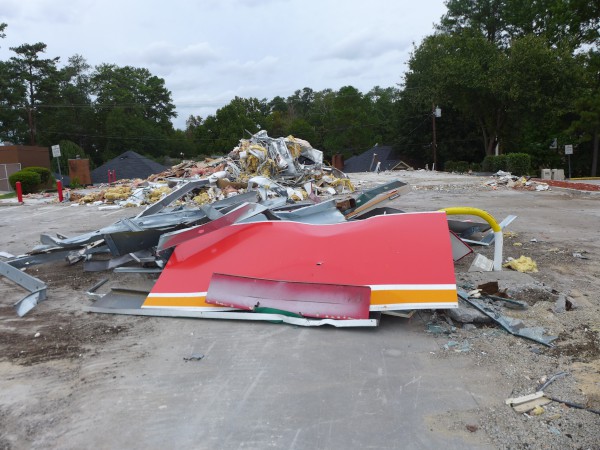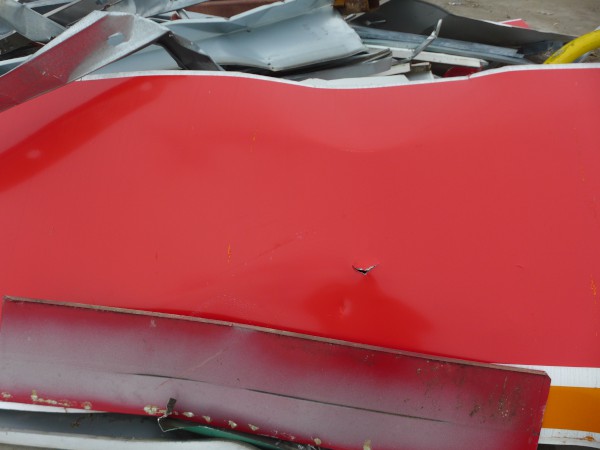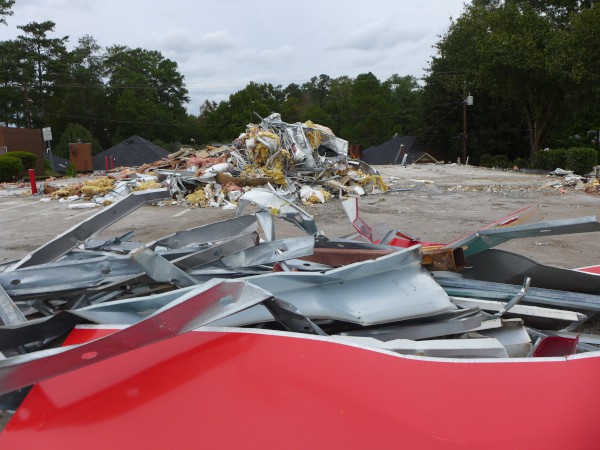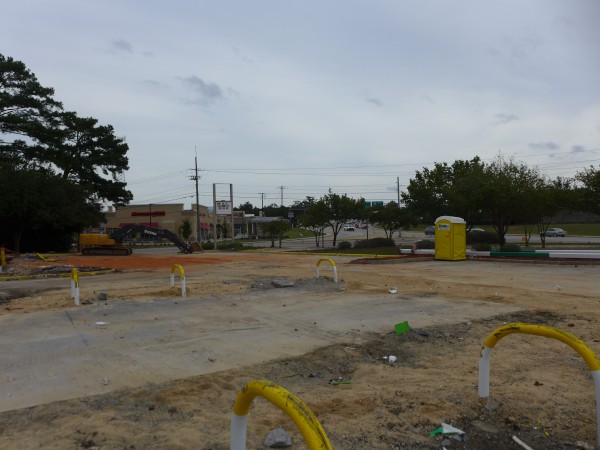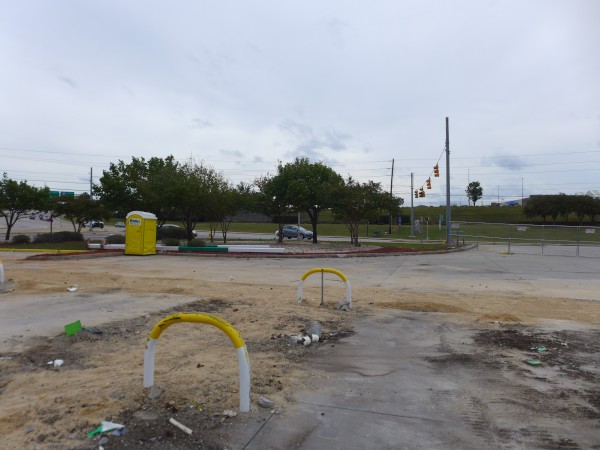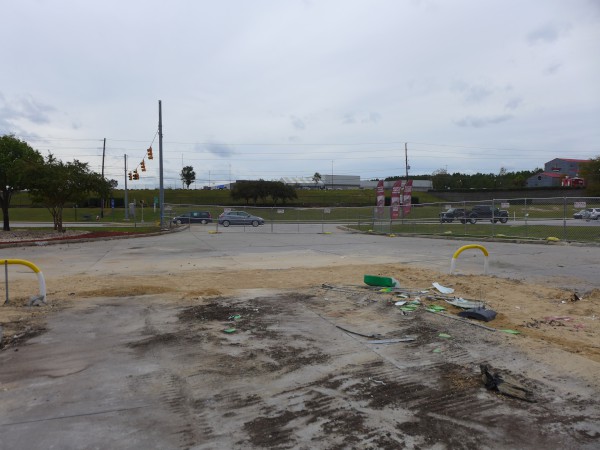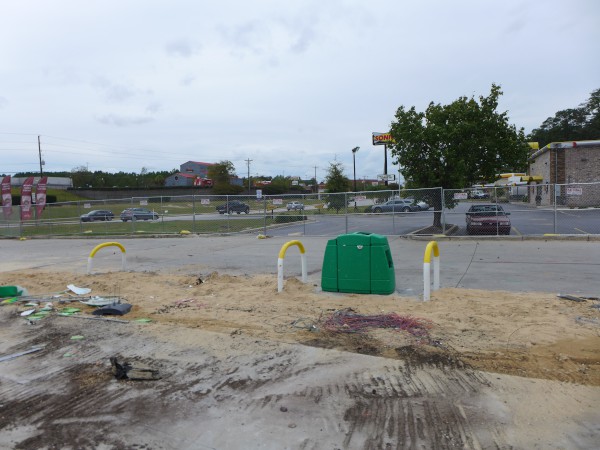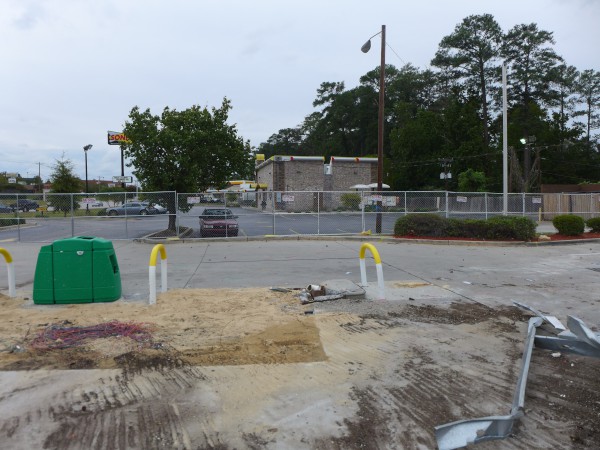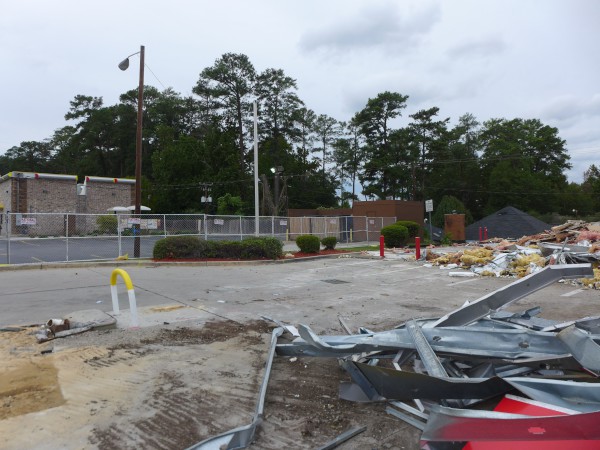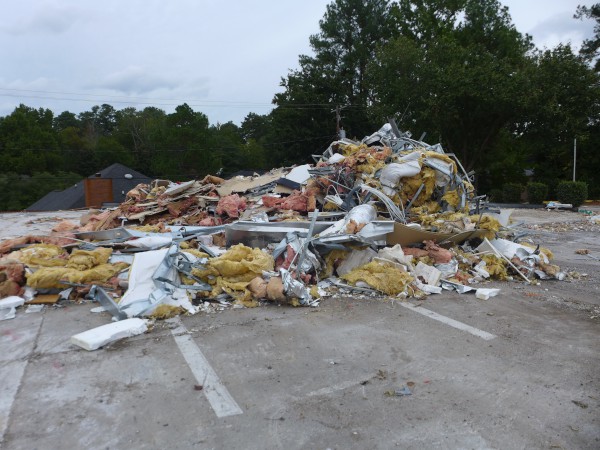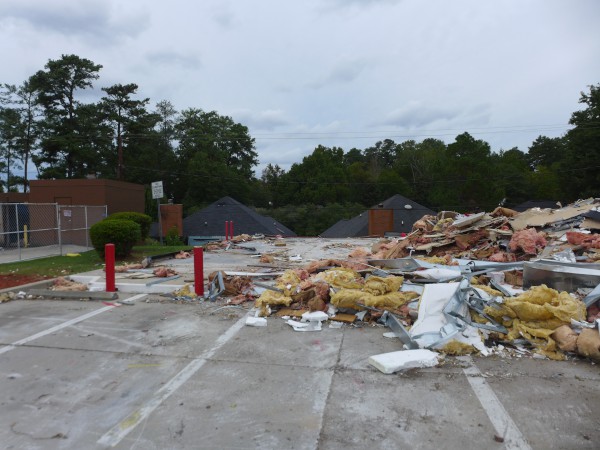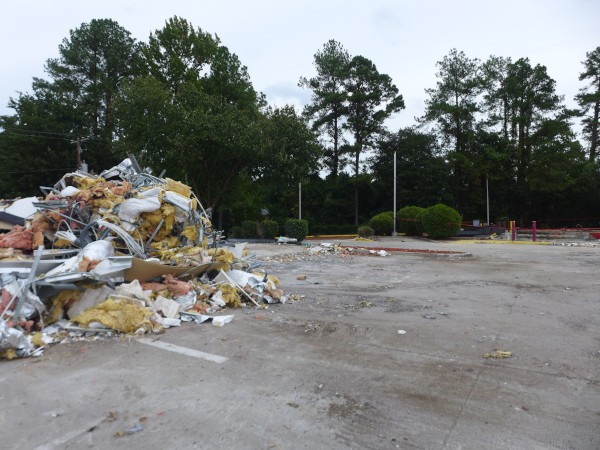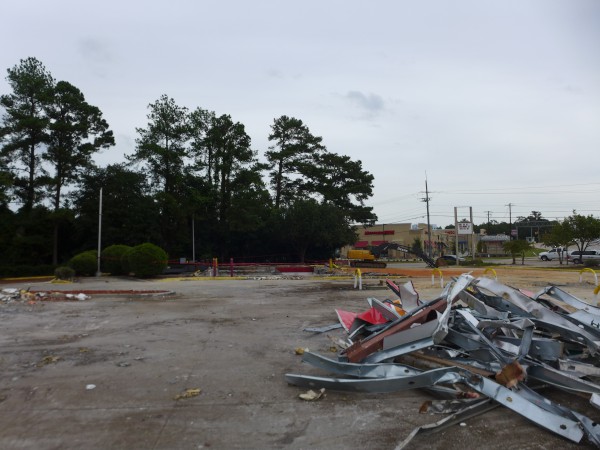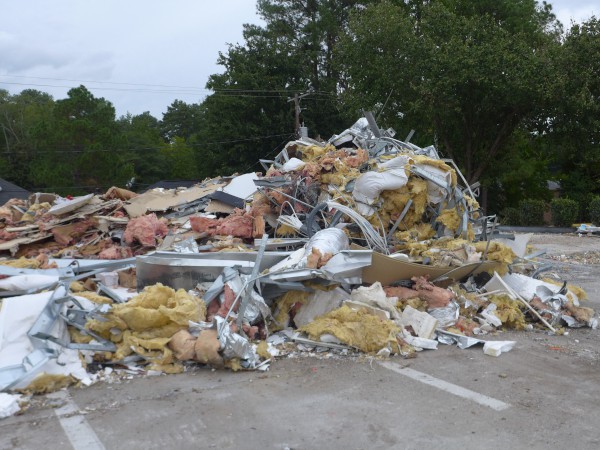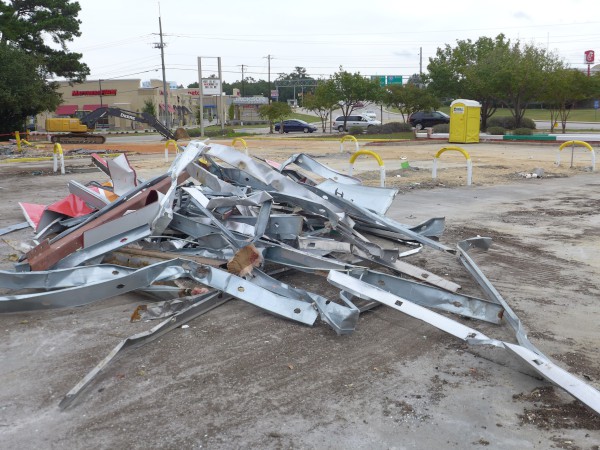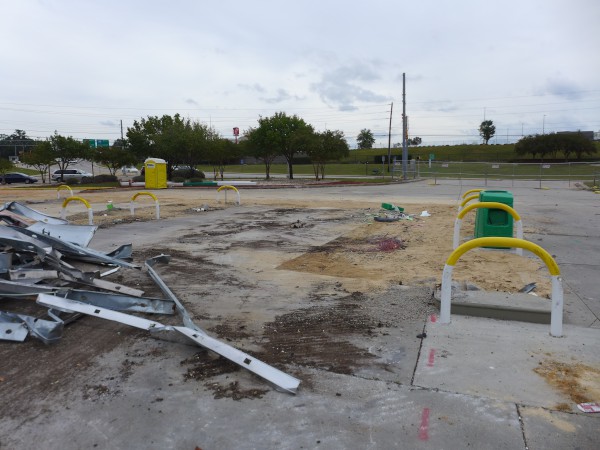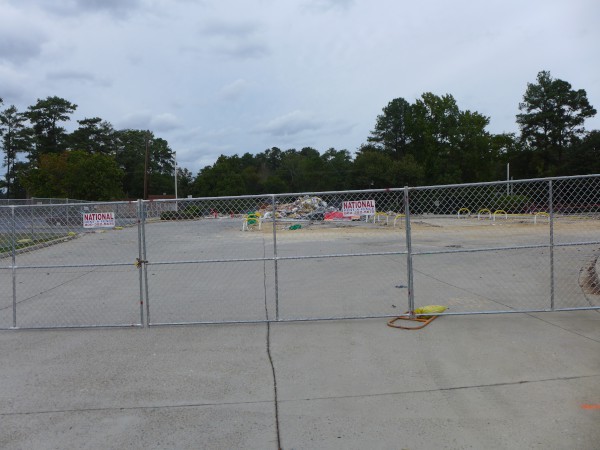 2017-10-15: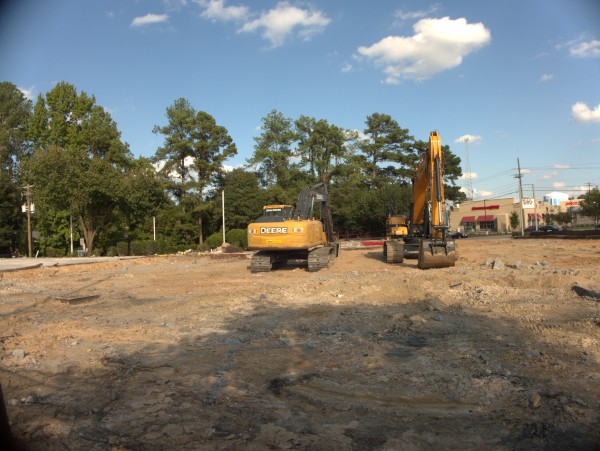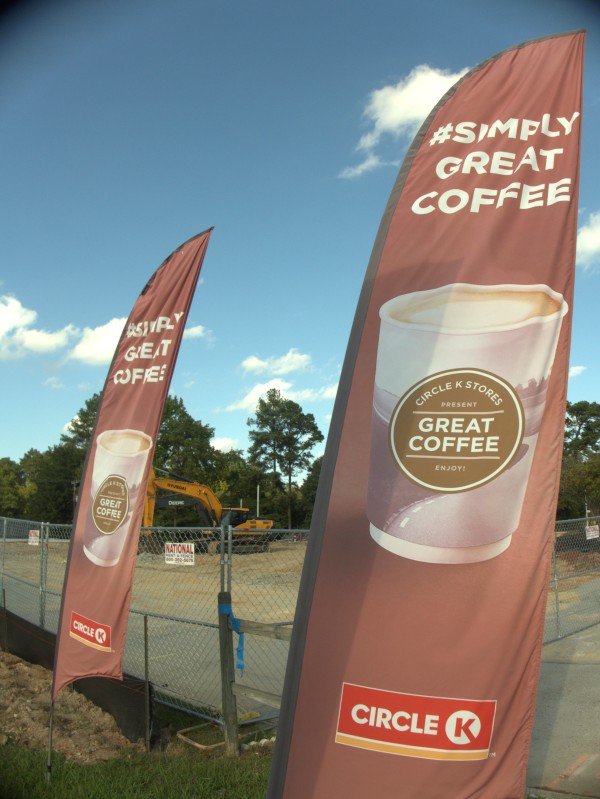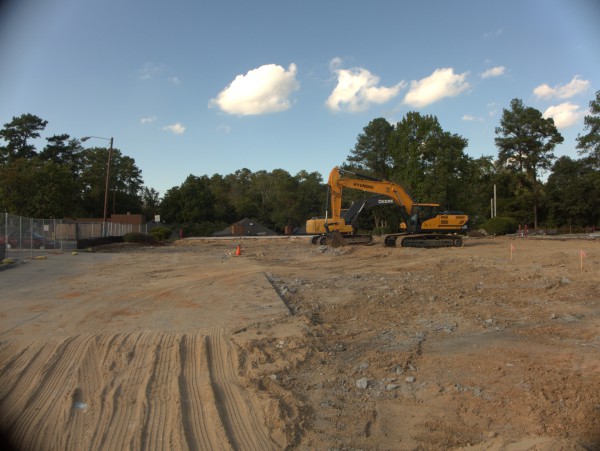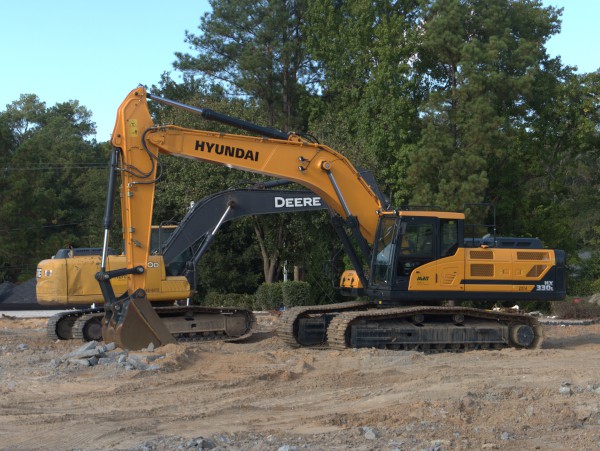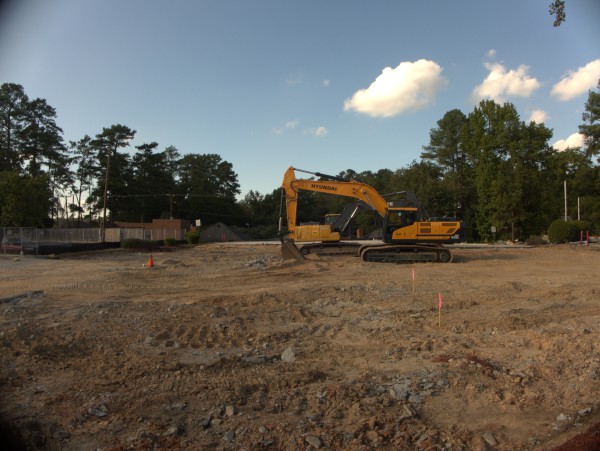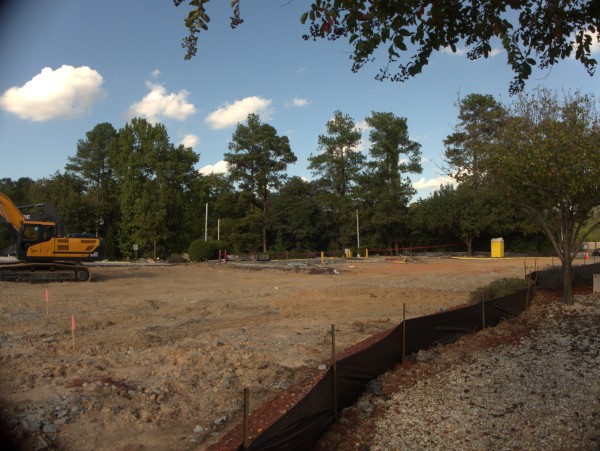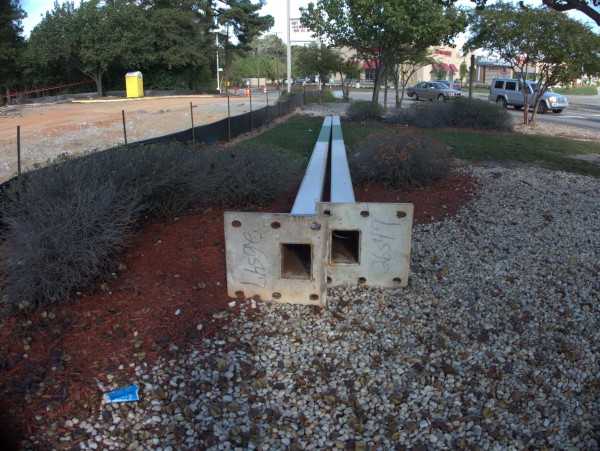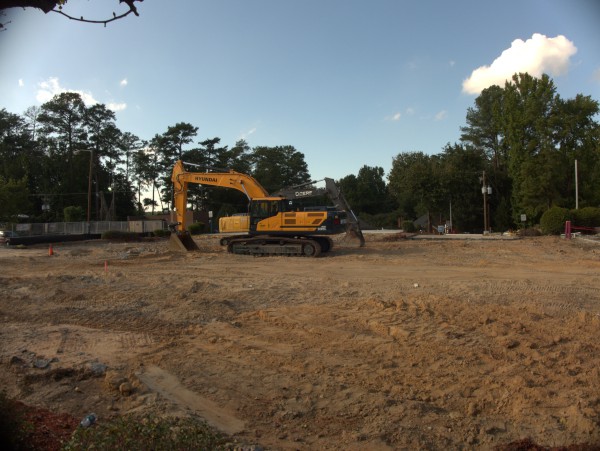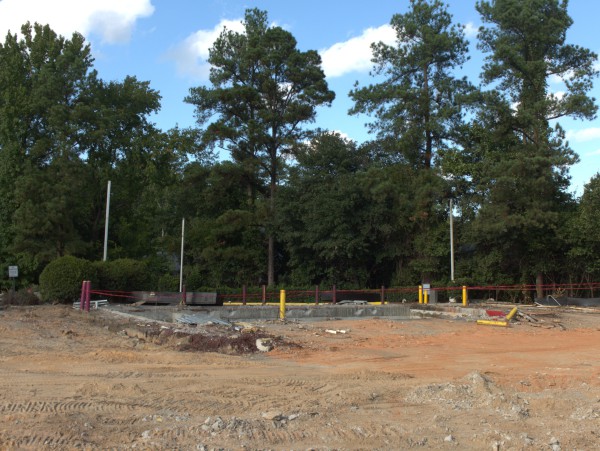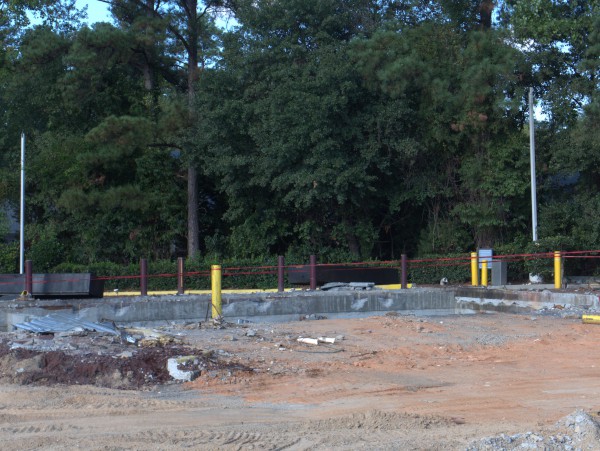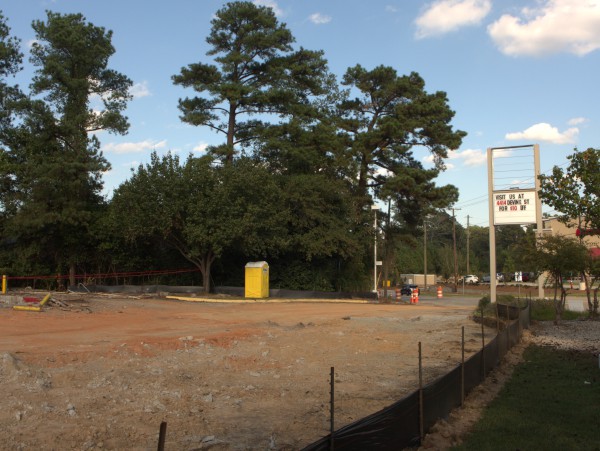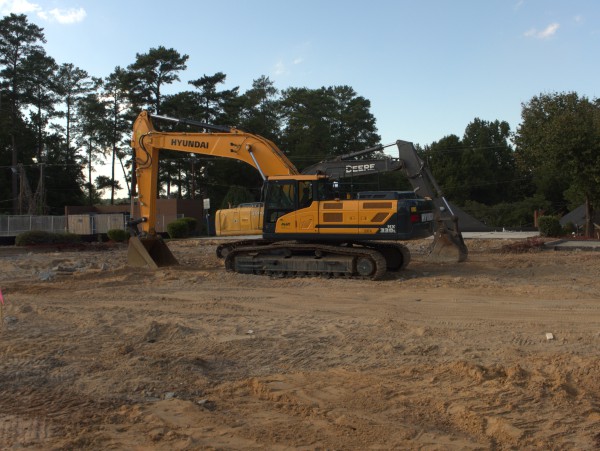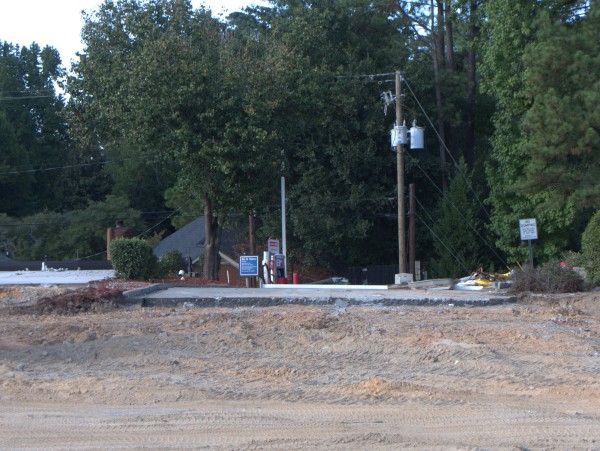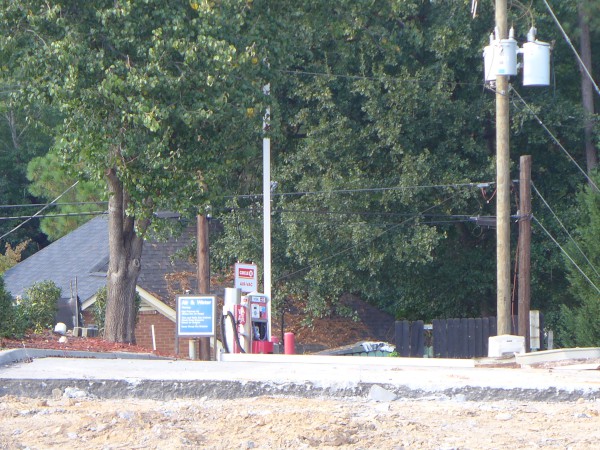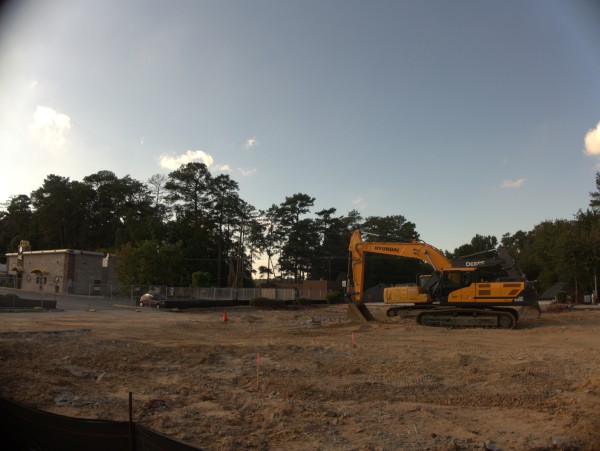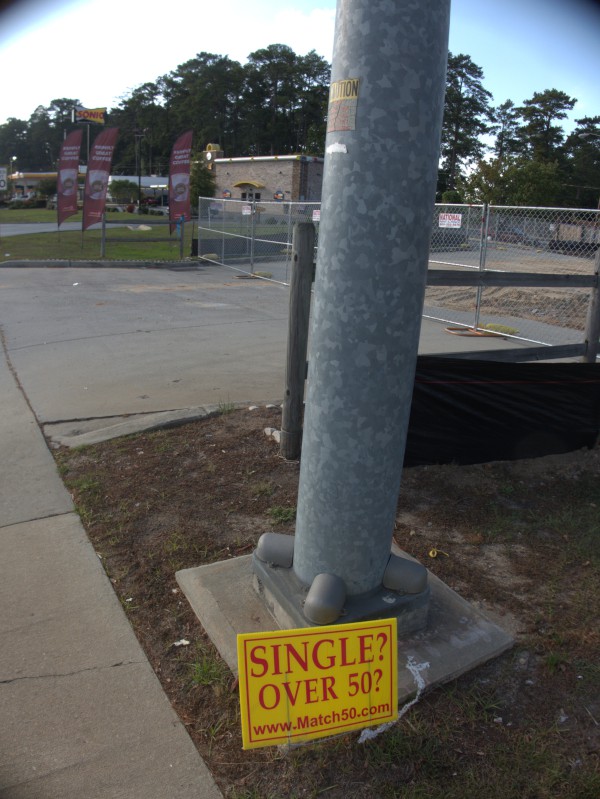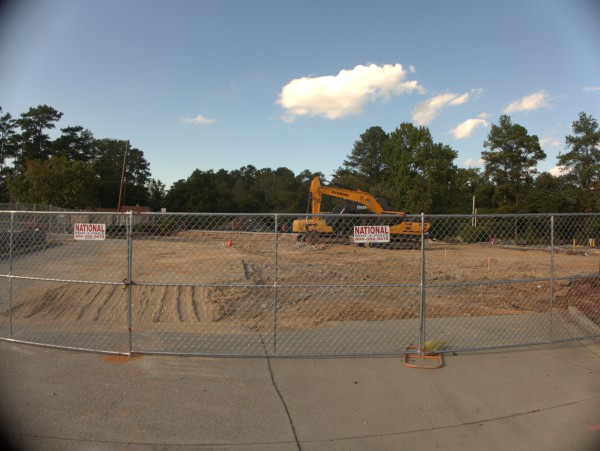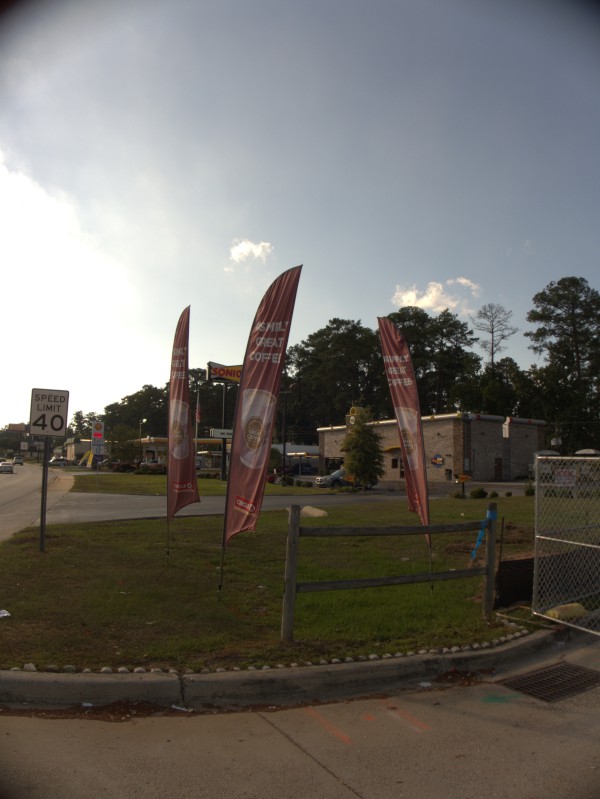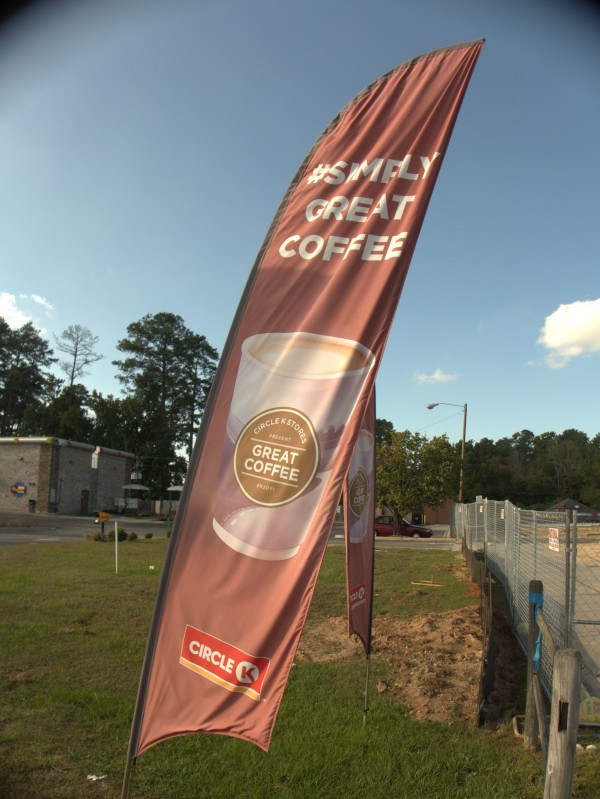 17-10-20: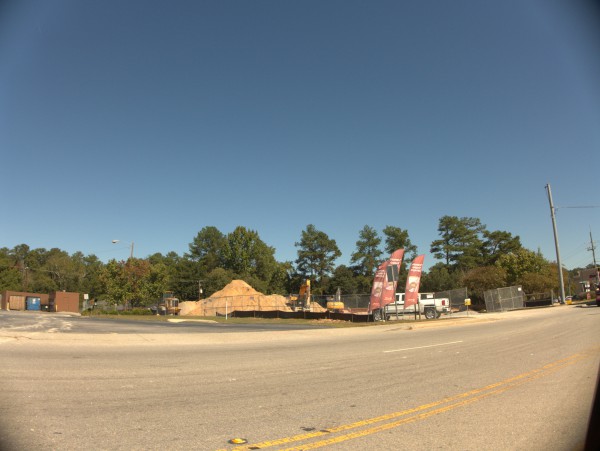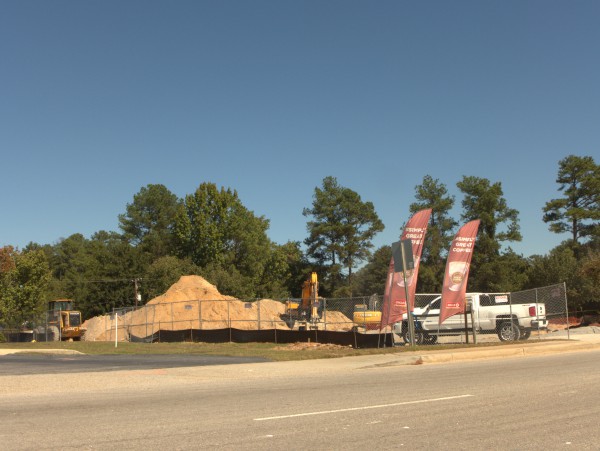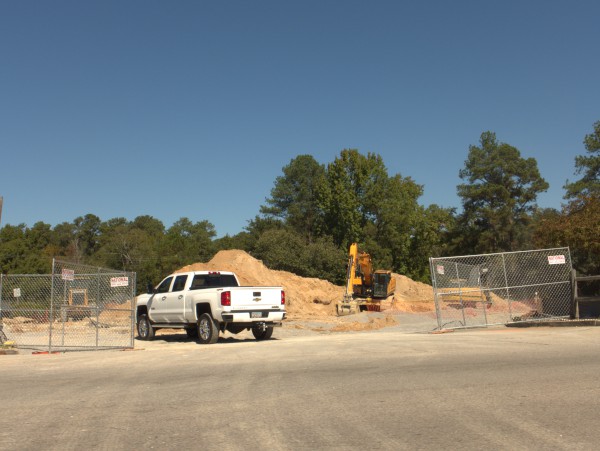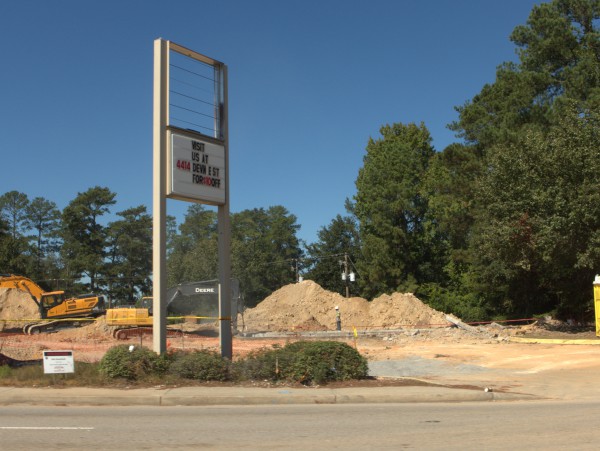 (Hat tip to lots of folks)
UPDATE 16 January 2018 -- The construction here for the new store is going pretty rapidly: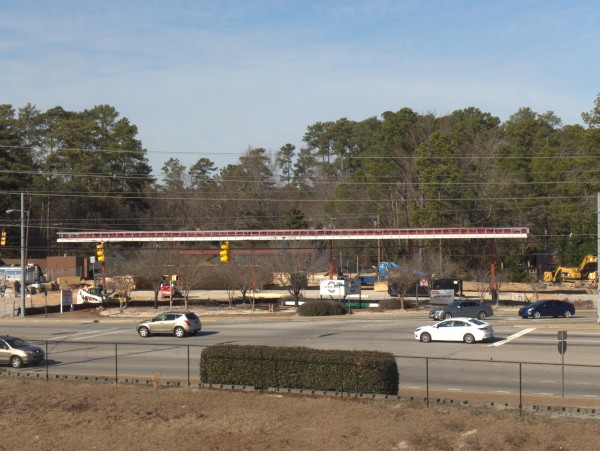 UPDATE 7 February 2018 -- pix from 21 Jan 2018: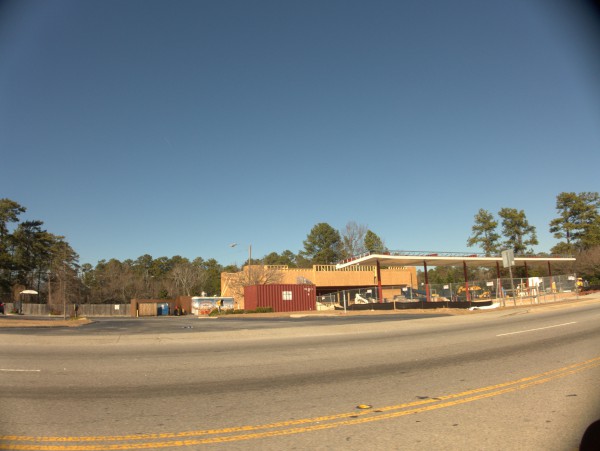 UPDATE 8 February 2018 -- pix from 2 February 2018: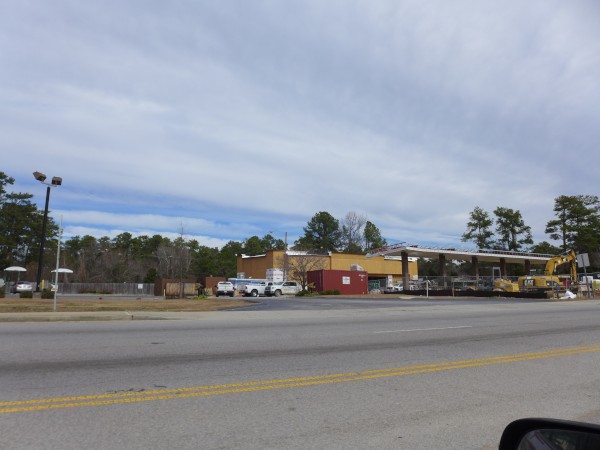 UPDATE 17 February 2018 -- Work continues --
8 February 2018: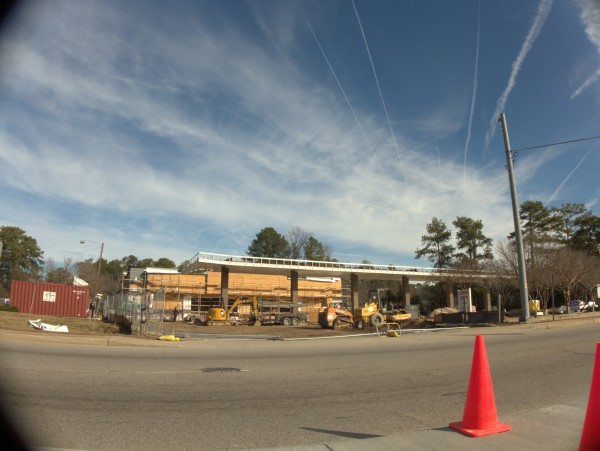 16 February 2018: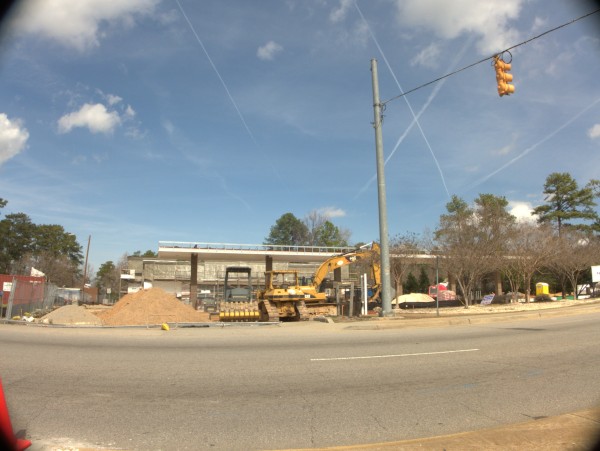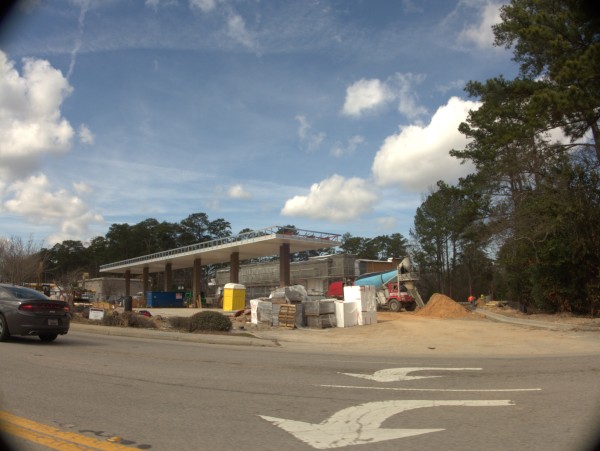 2 Responses to 'Circle K, 5425 Forest Drive, September 2017'
Subscribe to comments with RSS or TrackBack to 'Circle K, 5425 Forest Drive, September 2017'.
Leave a Reply