Archive for the 'Harbison' tag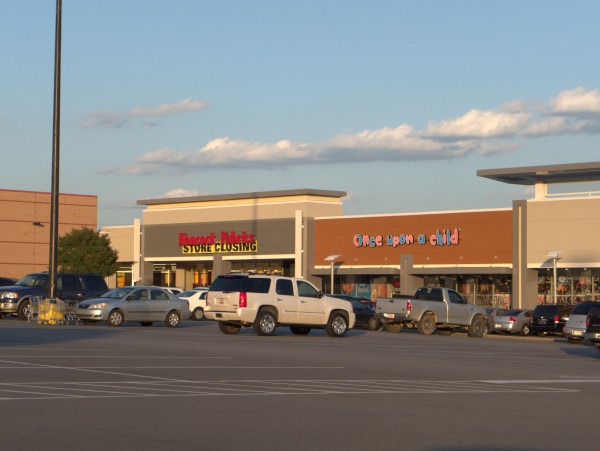 I had done a closing for the Columbia Mall Hancock Fabrics but had not got around to dropping by the Harbison Court location until this last weekend. In the event, I wasn't able to get a good shot of the place for various reasons, but this store too is part of the chain's ongoing liquidation since their February 2016 bankruptcy and will close soon.
By the bye, the link above also links to this piece which is a pretty exact description of my childhood memories of fabric stores.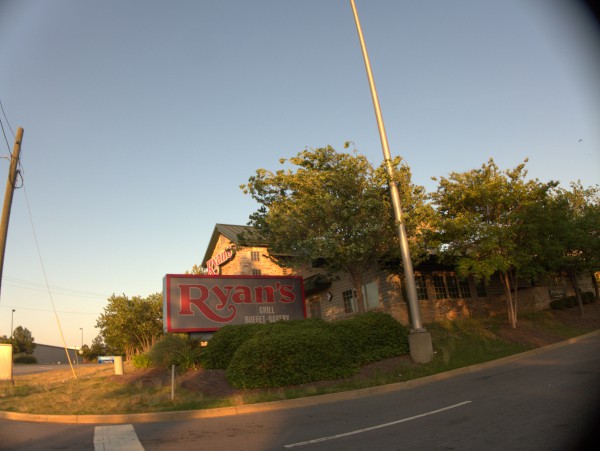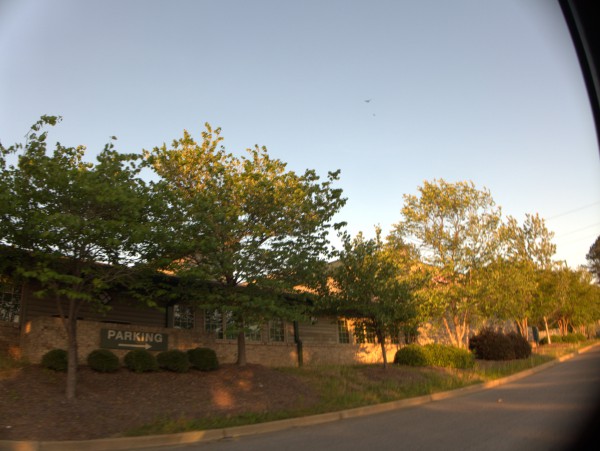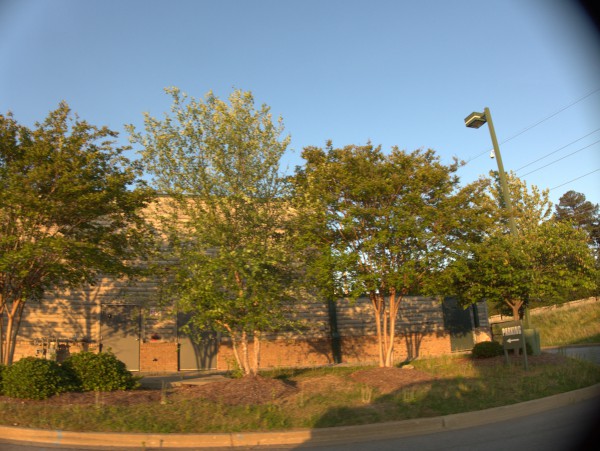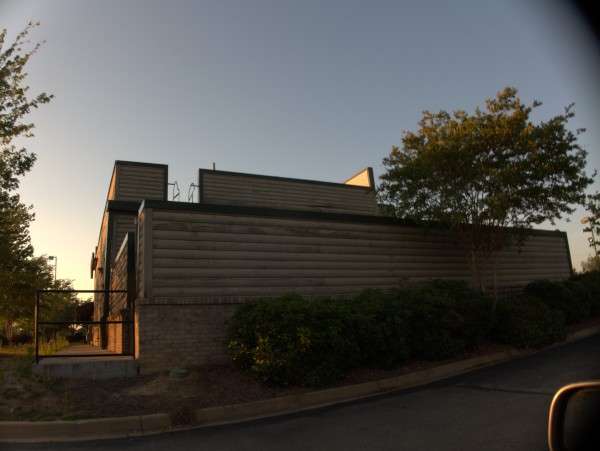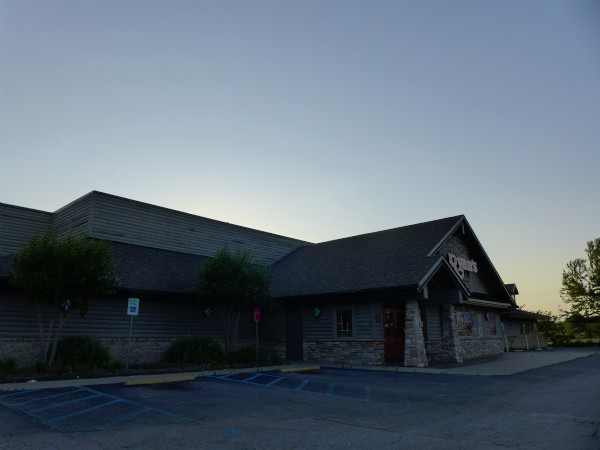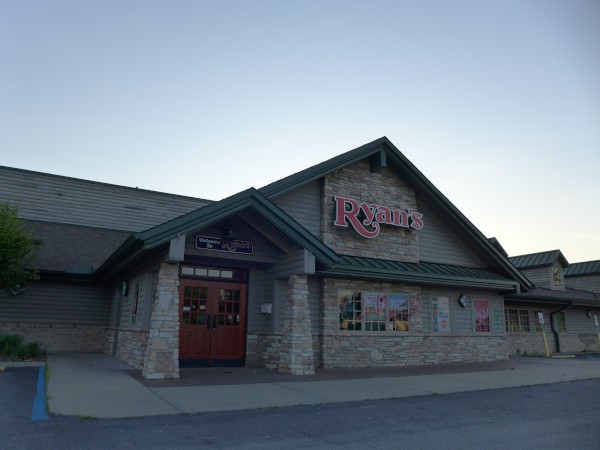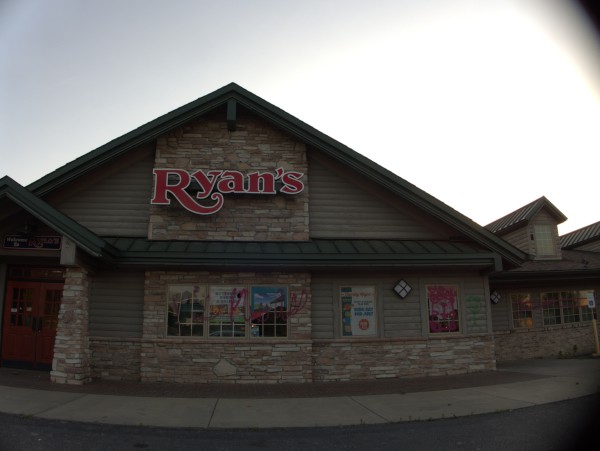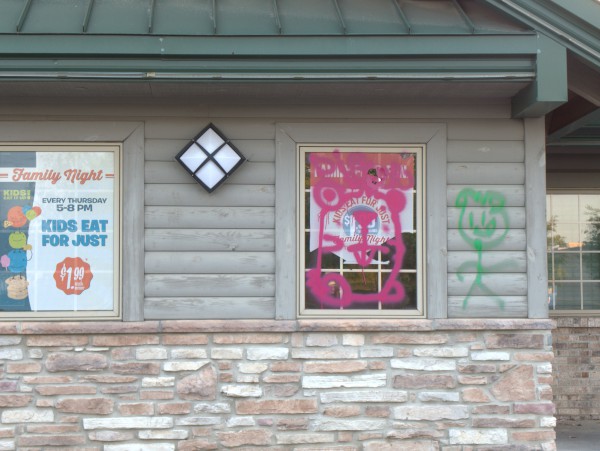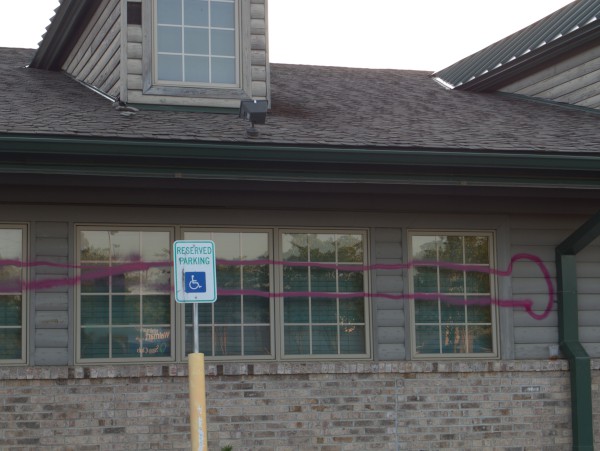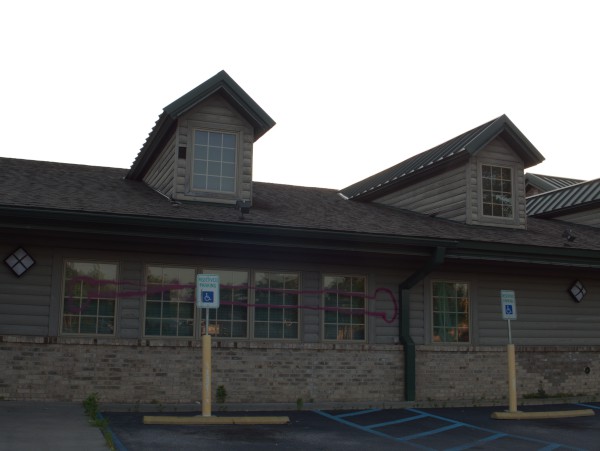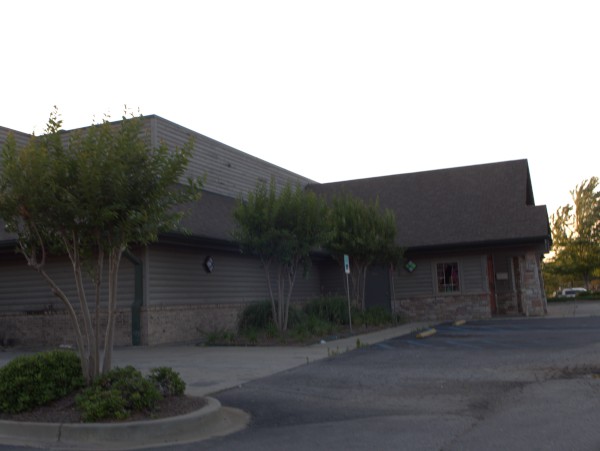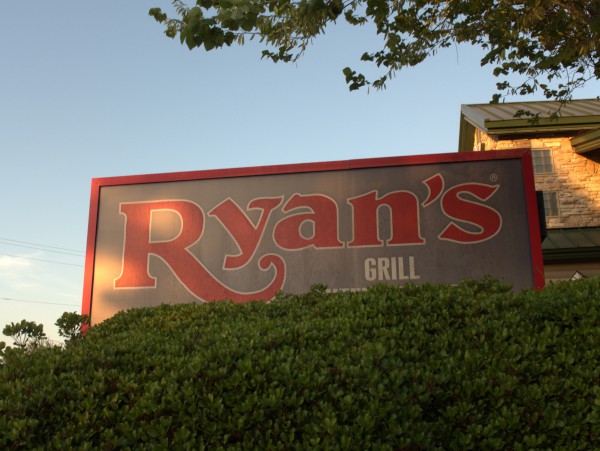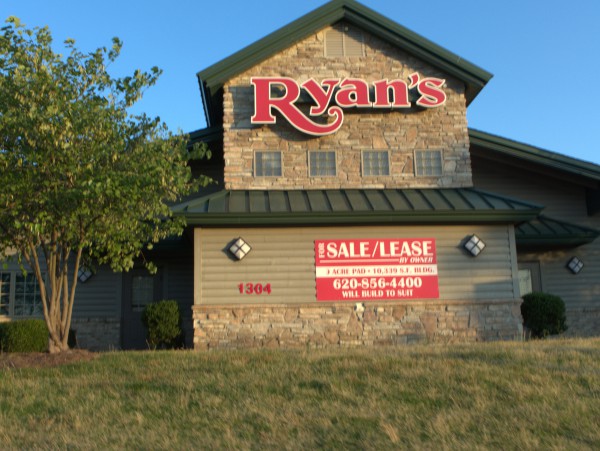 I believe this is the last Midland's Ryan's I didn't have a post for. Like the others, it closed as part of the chain's current troubles, regardless of whether this particular store was doing OK or not. In point of fact, I think this store did out last the others by a few weeks.
Commenter Heath posted some photos from 7 May and I finally got around there last weekend to get some of my own (though the light was mostly wrong). It's a shame to say that this store, unlike the others I've seen, has already been fairly extensively tagged just in the short time it's been closed.
UPDATE 22 May 2016: Added Fire Mountain to the post title based on the comments.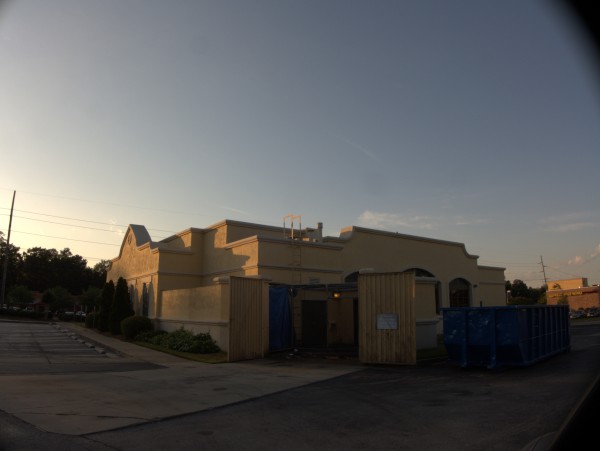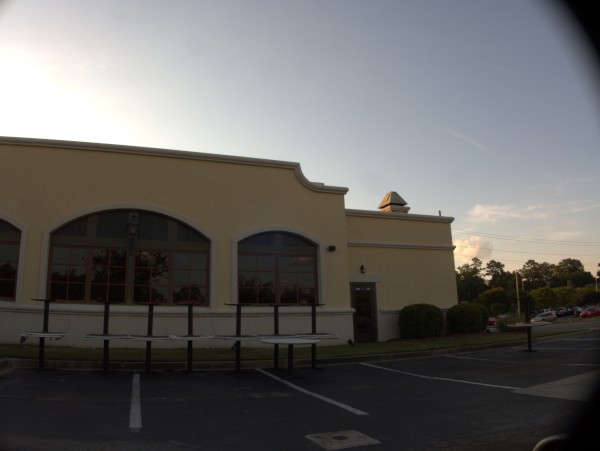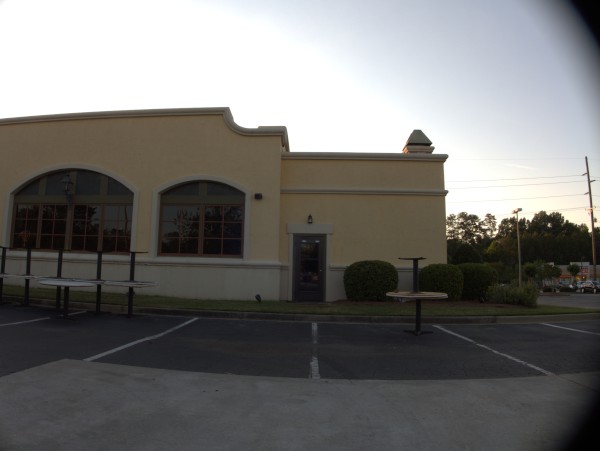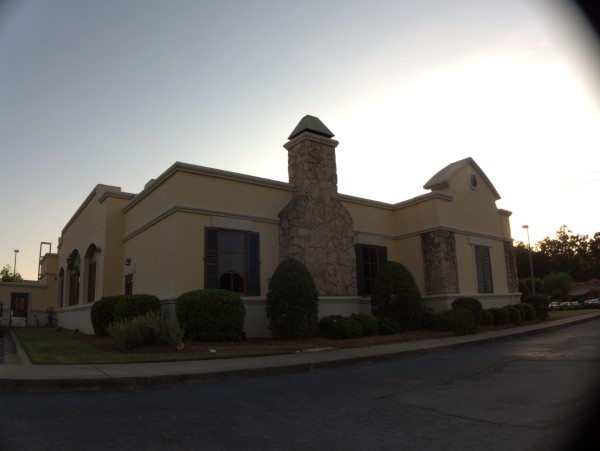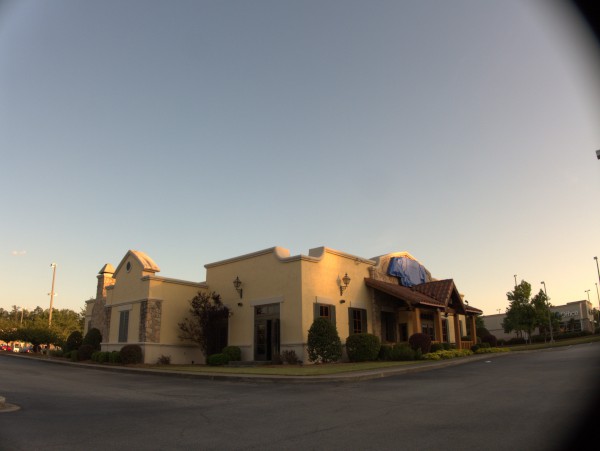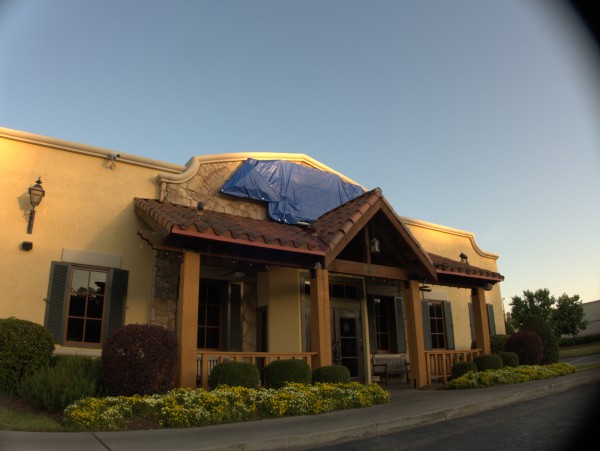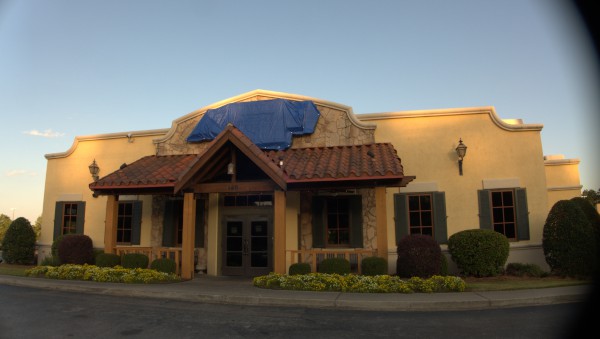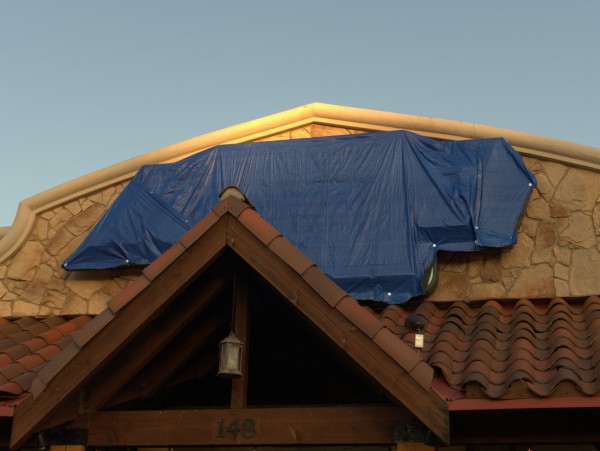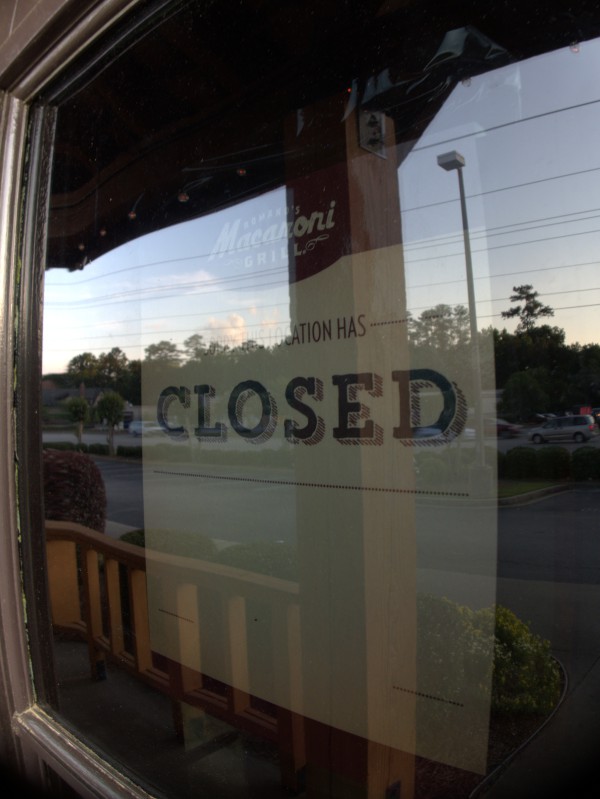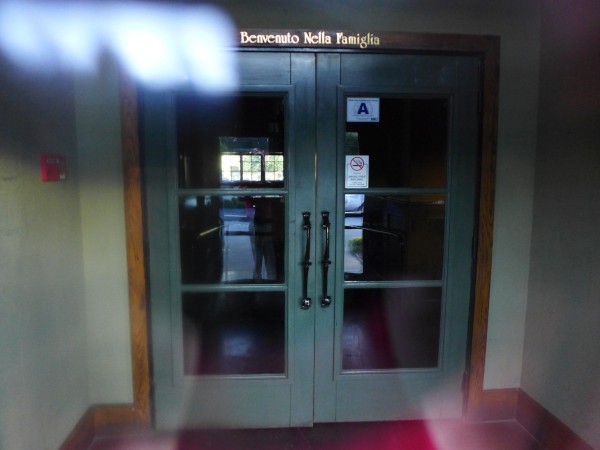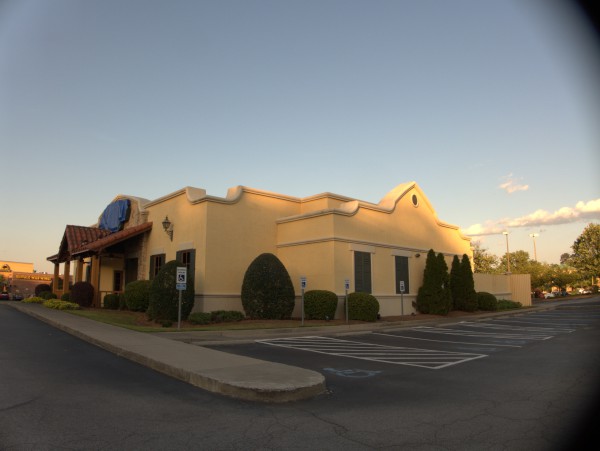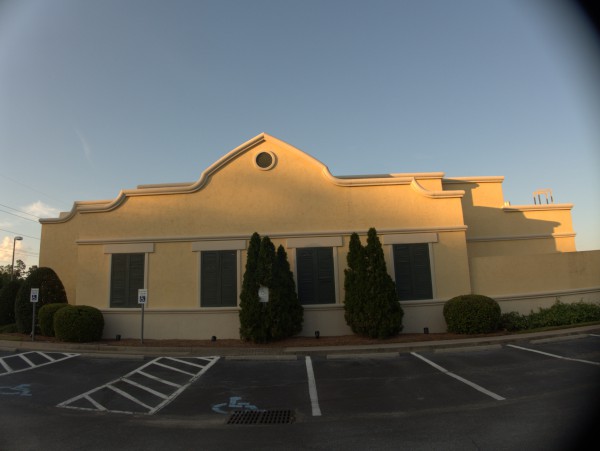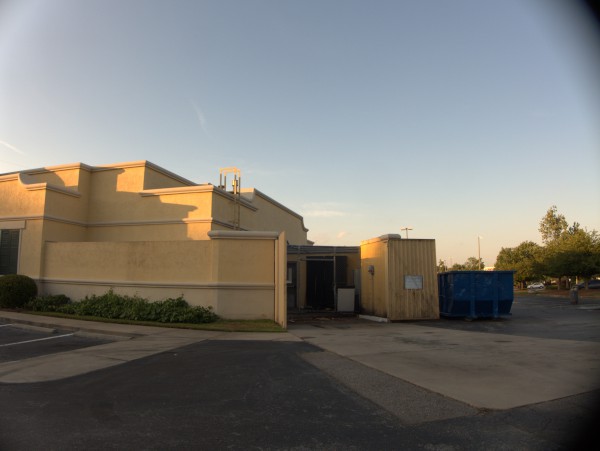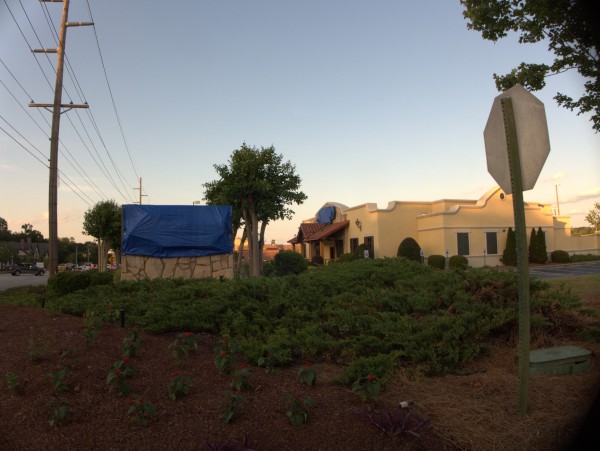 The first time I encountered Macaroni Grill was in Overland Park Kansas (a suburb of Kansas City). I used to get sent there often for contract work we were doing for US Sprint, which had a headquarters just a few blocks from the restaurant. It was a lively place, always crowded and with vigorous service: The servers would write their name in bold strokes on your table, and there were usually a few who would burst into Opera arias several times during a meal. The food was good too; they had an excellent Margherita pizza along with standard Italian dishes, and the bread was top-notch: large flavorful loaves served with cracked pepper and olive oil from bottles on the tables.
(The only negative about this particular place is that it has the distinction of being the only restaurant I've ever gone where the hostess implied that a bribe would get us seated..)
Anyway, after I stopped being sent to Kansas, I was glad to find that a Macaroni had opened in Columbia and I went a number of times, but it was never quite the same. There were definitely no singing servers, the Margherita pizza was off the menu and the bread loaves seemed smaller, and not as flavorful. I took a several year break after concluding that I had gotten mild food posioning after one visit, and the next time I went back, the place was almost empty, the menu was odd, the olive oil bottles were gone and I had the feeling that I was imposing on the staff by ordering food. When they brought the bill while I was still eating, and without offering me dessert (it was well before offical closing) I decided I was in no hurry to come back, and in fact did not.
Still, those were some good times back in the day..
(Hat tip to commenter Steve)
Posted at 11:36 pm in Uncategorized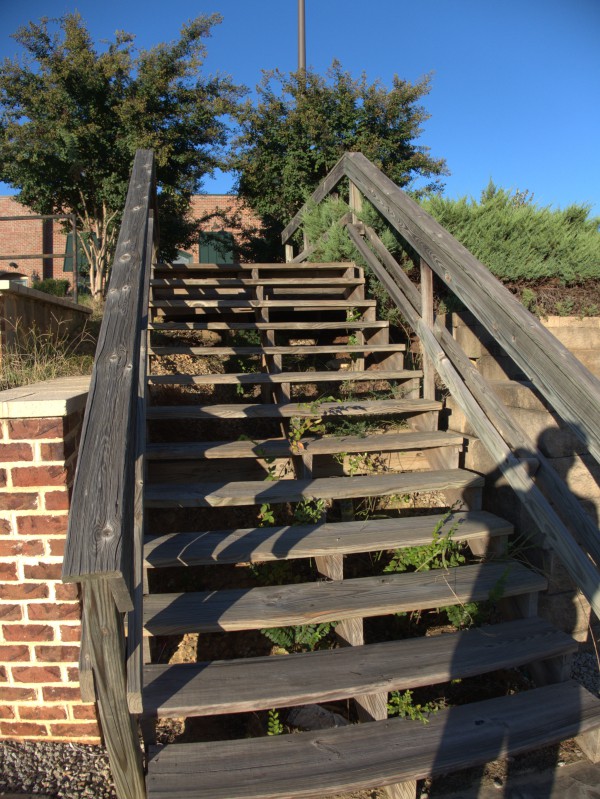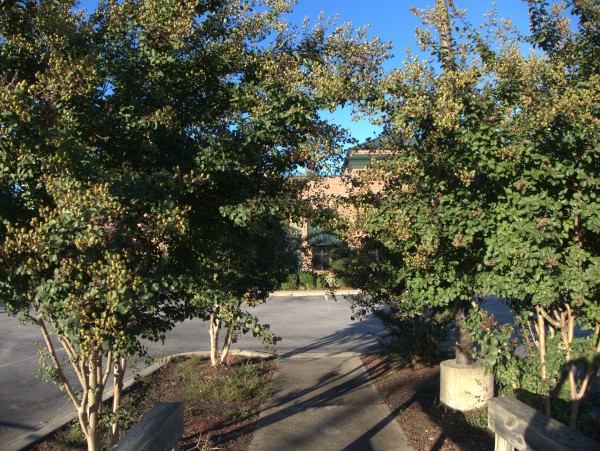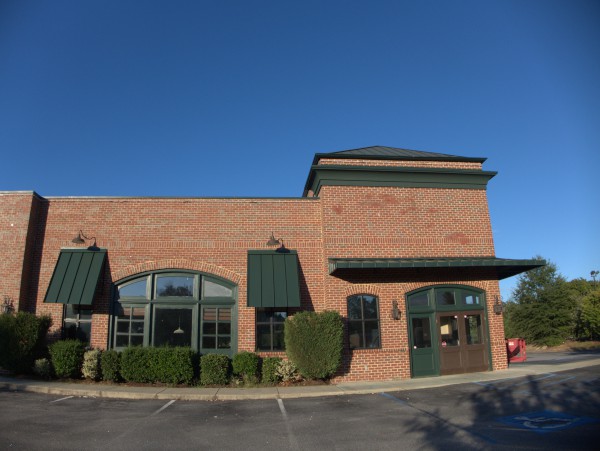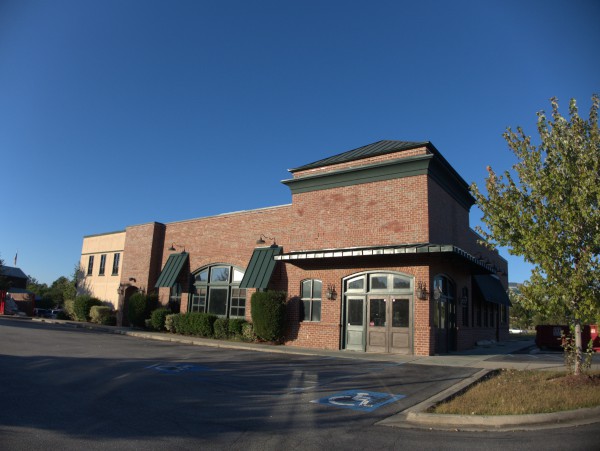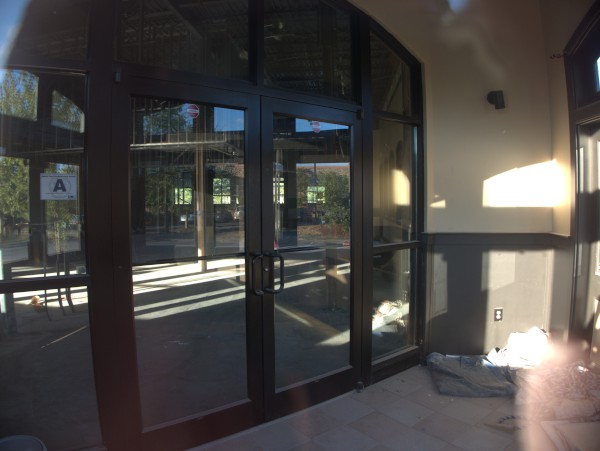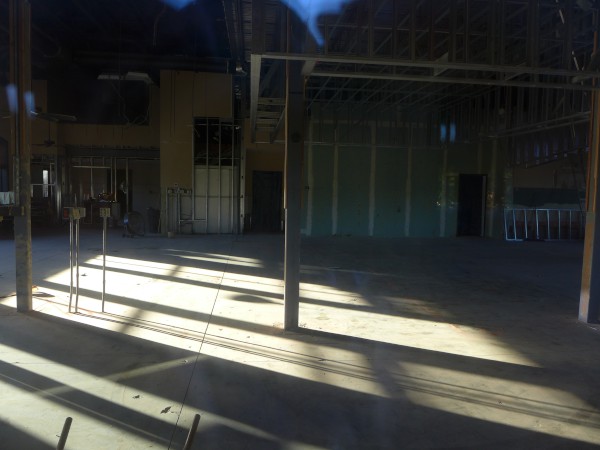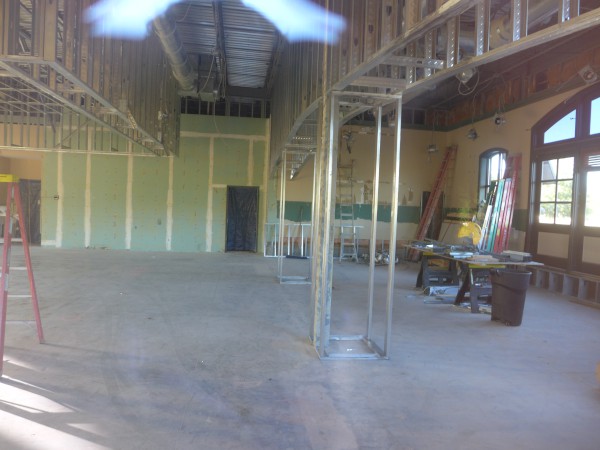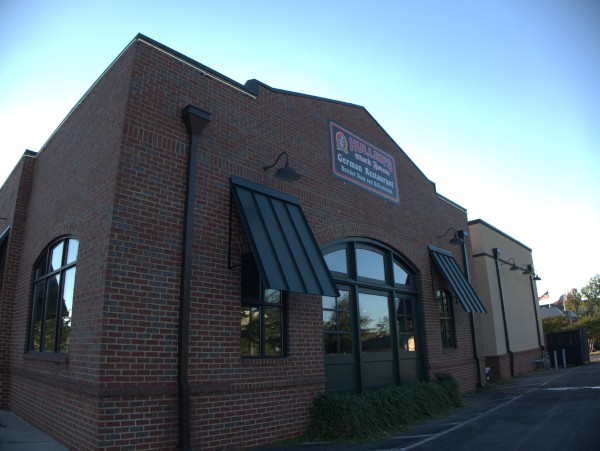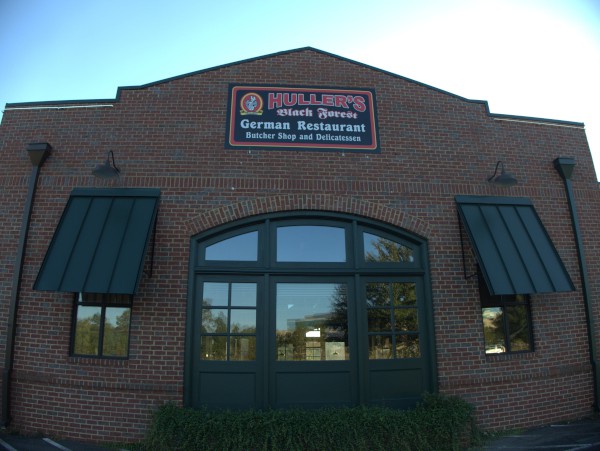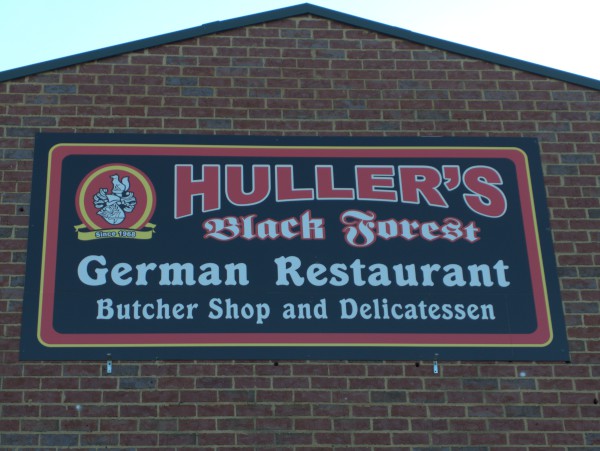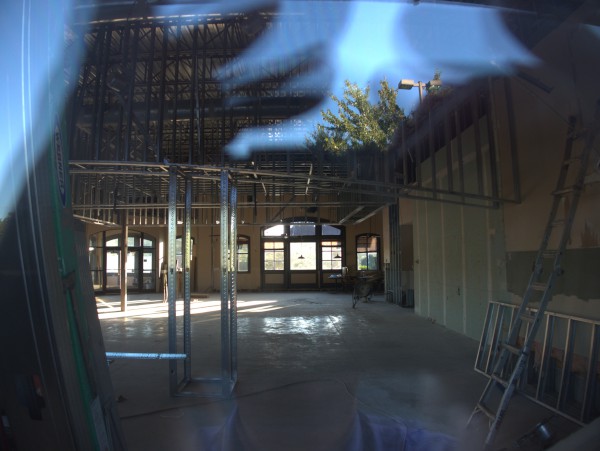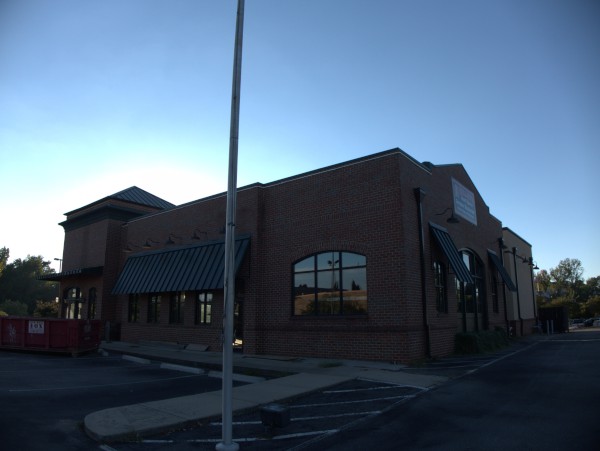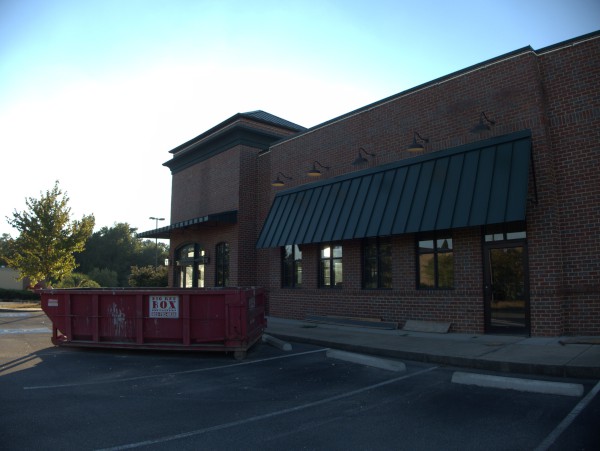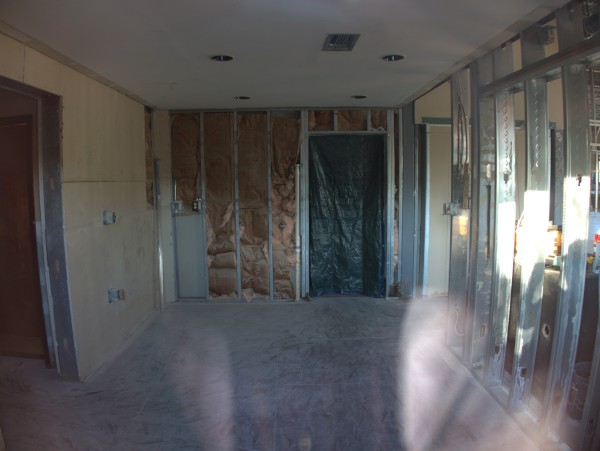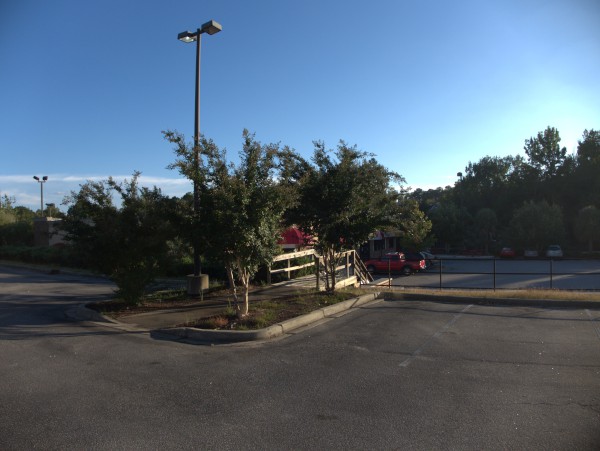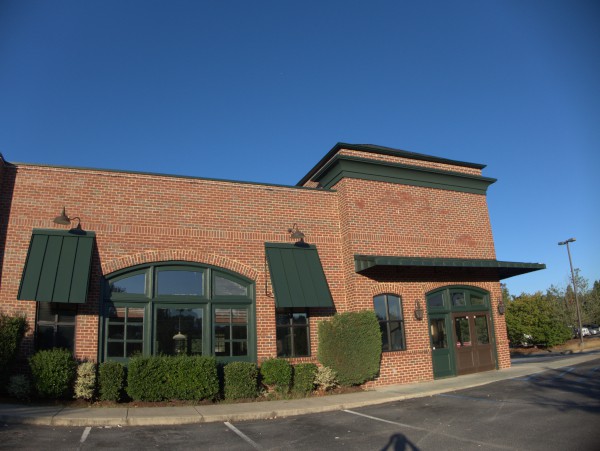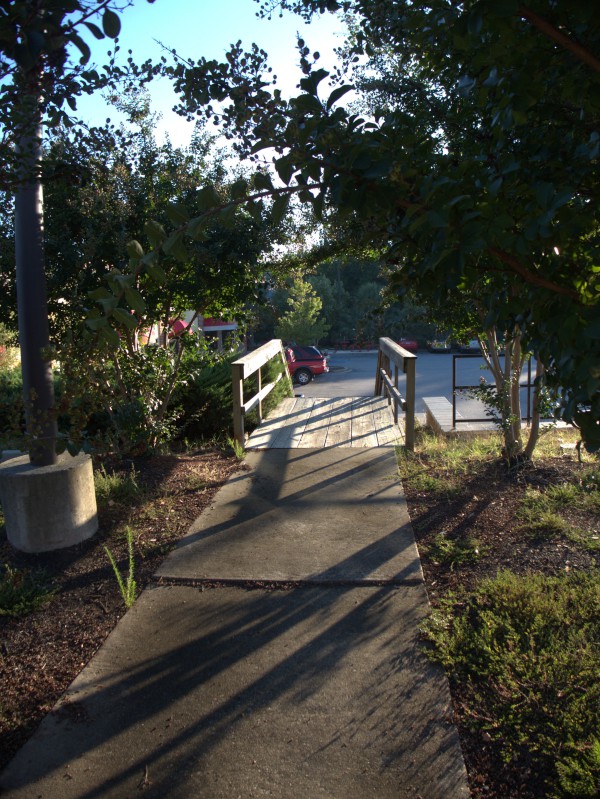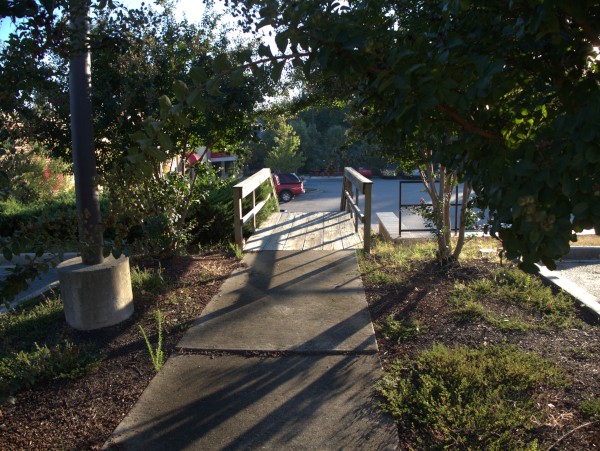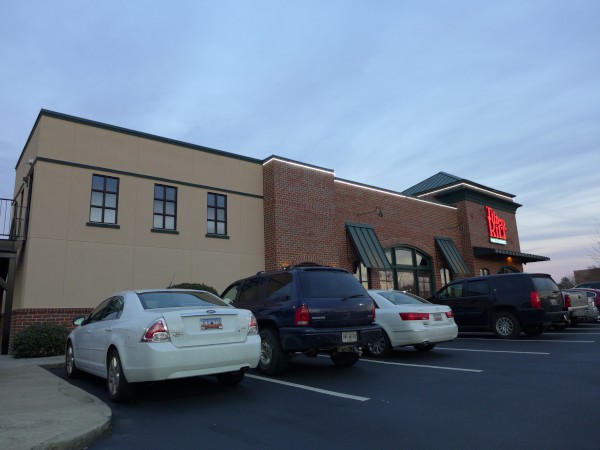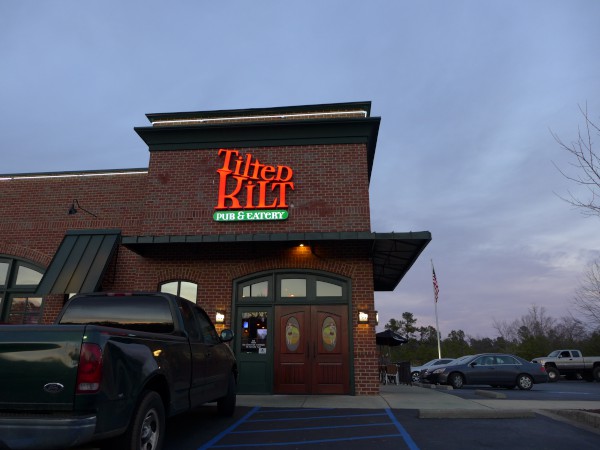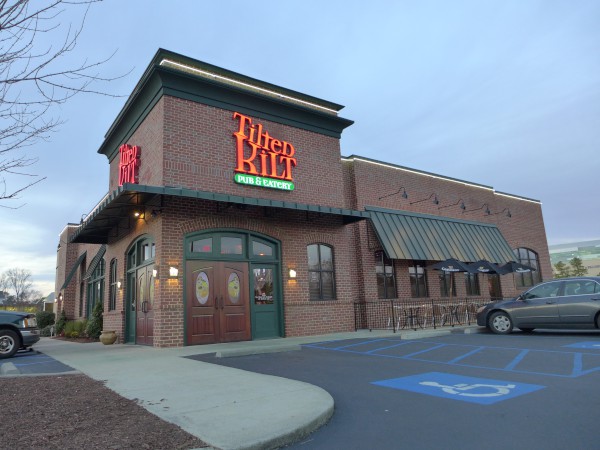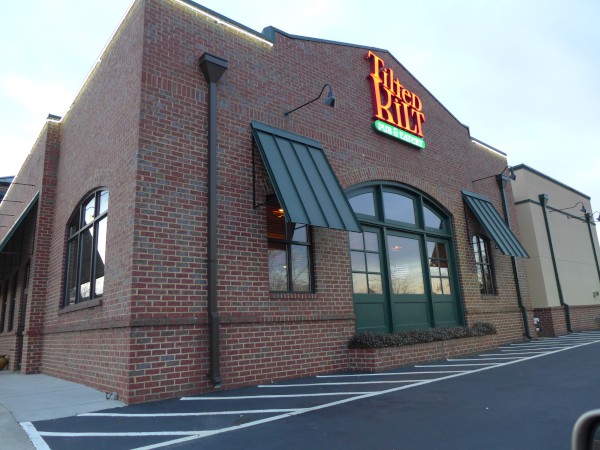 I have already done a closing for Huller's Black Forest in their final home on Saint Andrews Road. Before they moved there however, they occupied this Columbiana Drive building, up a flight of stairs from the Nathan's / Bruster's parking lot.
I thought I might as well do this one now, as the building has just reopened as The Tilted Kilt, a breastaurant a bit more upscale than Hooters and thankfully featuring no actual Scottish cuisine, most of which seems to have been created as a dare of some sort.
Posted at 1:33 am in Uncategorized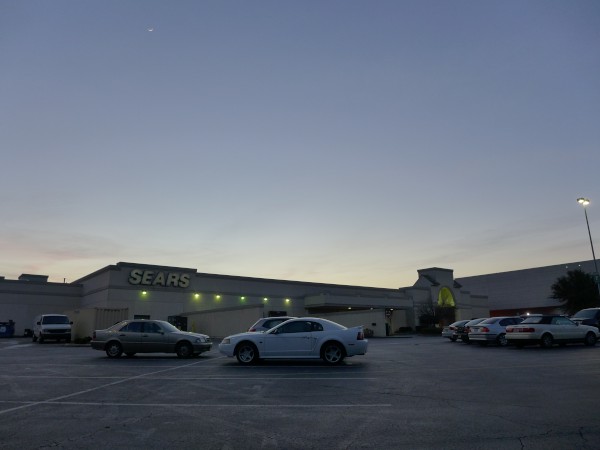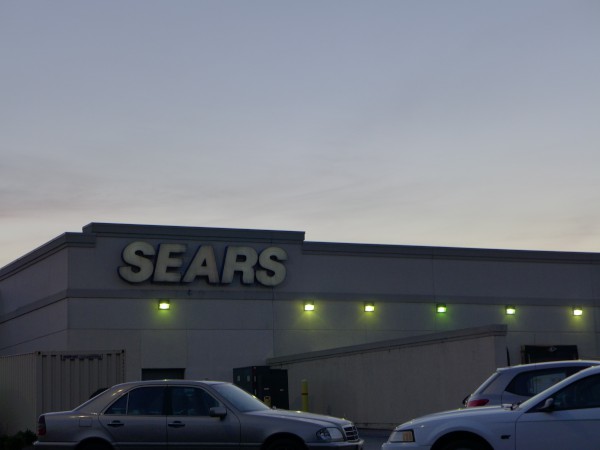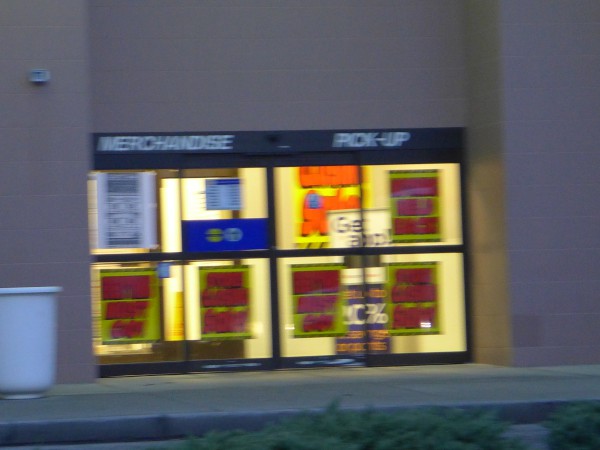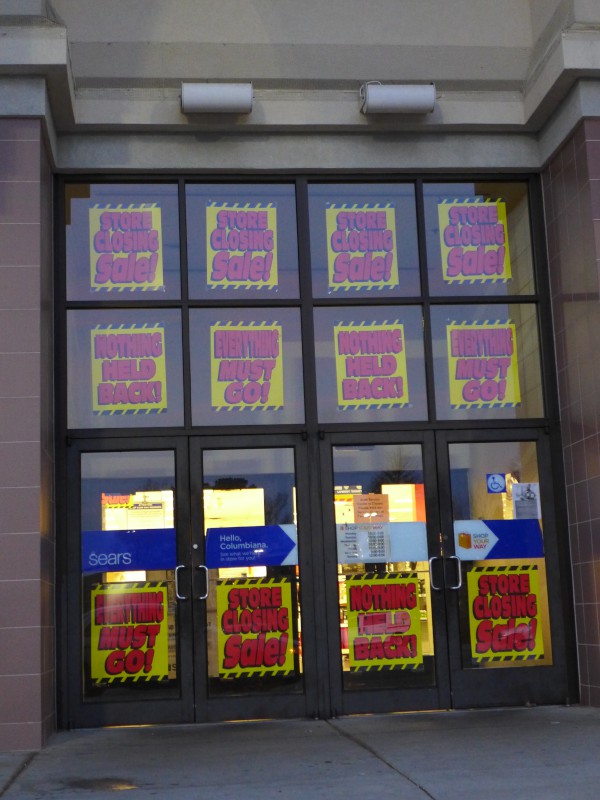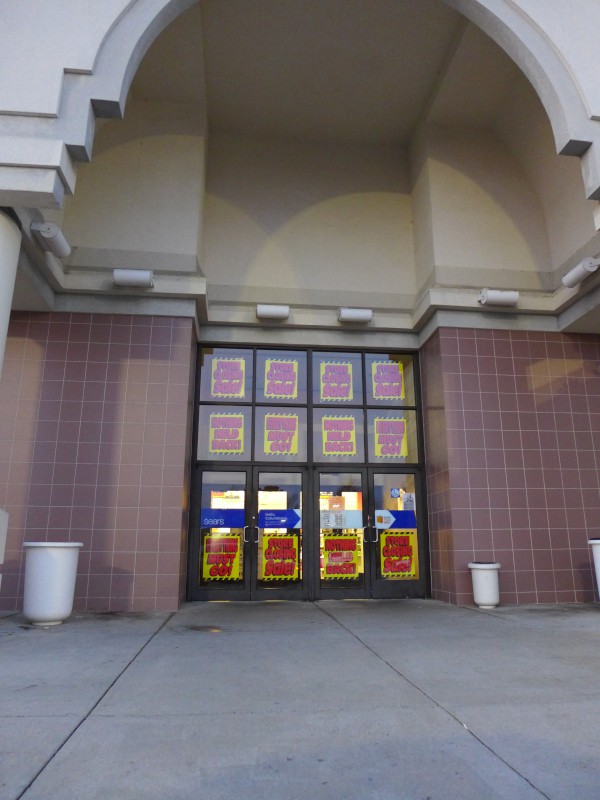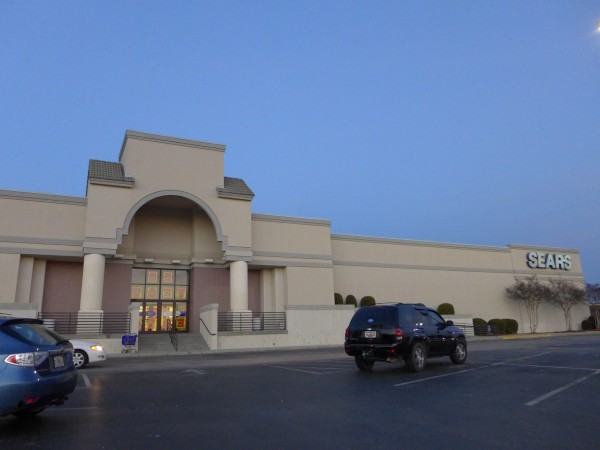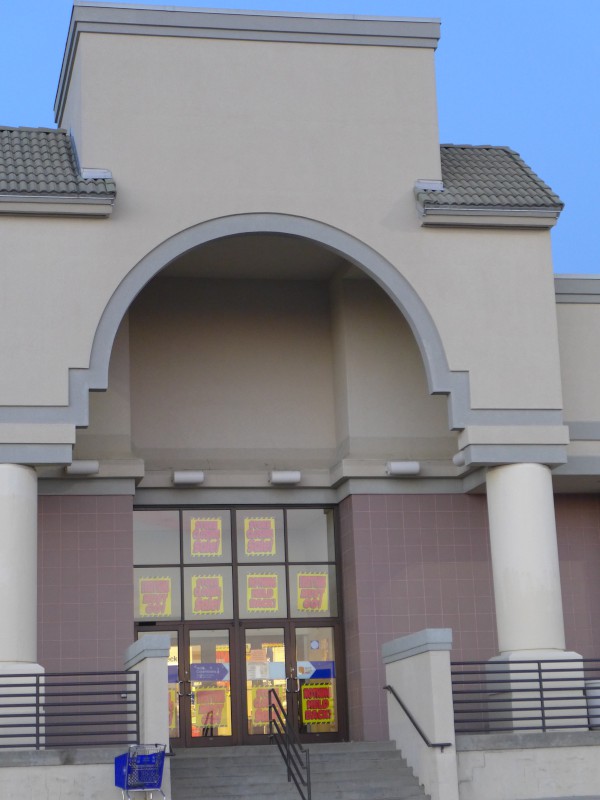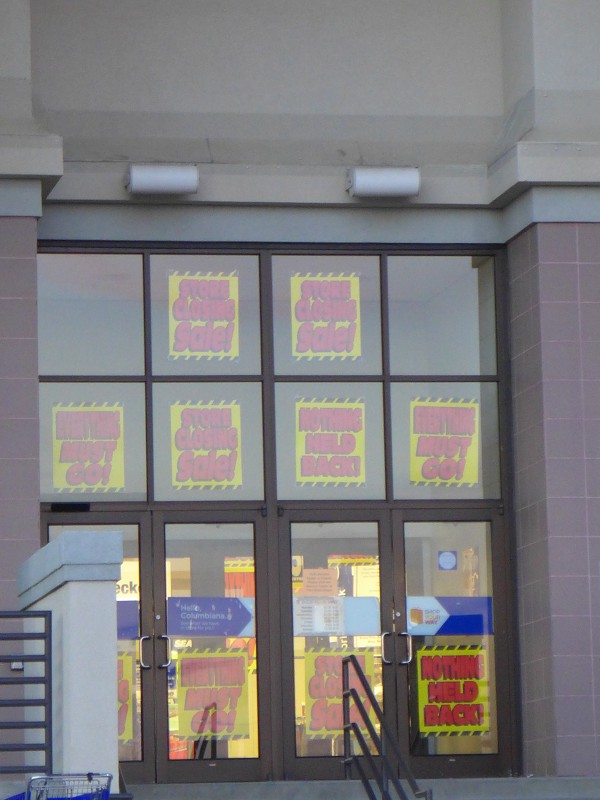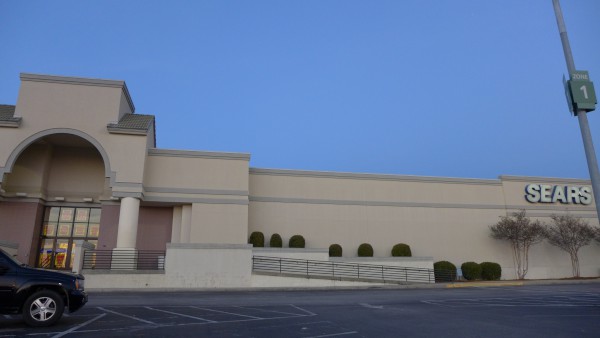 Well, it's old news now, but Sears at Columbiana Centre is closing, and today was the first time I was able to get out that way to get some shots. I'm going ahead with a pretty-well-in-advance closing to give us a landing page to talk about it, and because it's pretty big news. Hopfully I will get inside shots for an update at some point. Certainly the pre-printed closeout signs in these exterior shots are pretty familiar to us all by now (blurry or not..).
It appears that Belk will be taking over some, though not all of this space.
Frankly, given how hollowed-out the Columbia Mall store is at this point, I expected it to go first.
UPDATE 11 February 2014 -- Here are some interior pix from 9 February: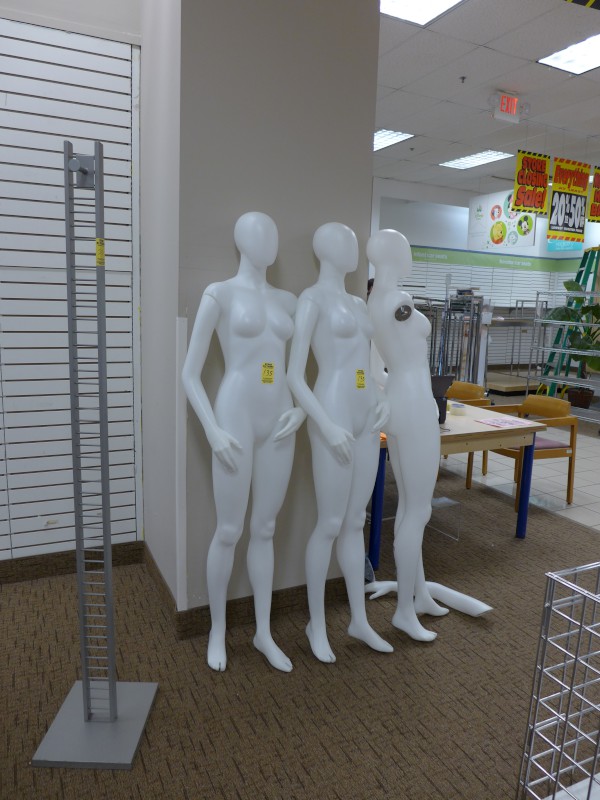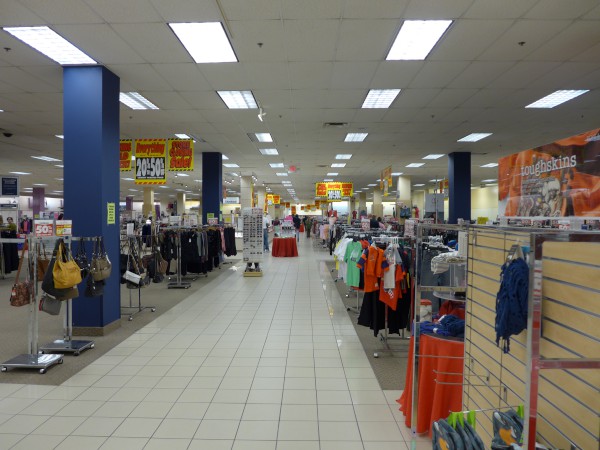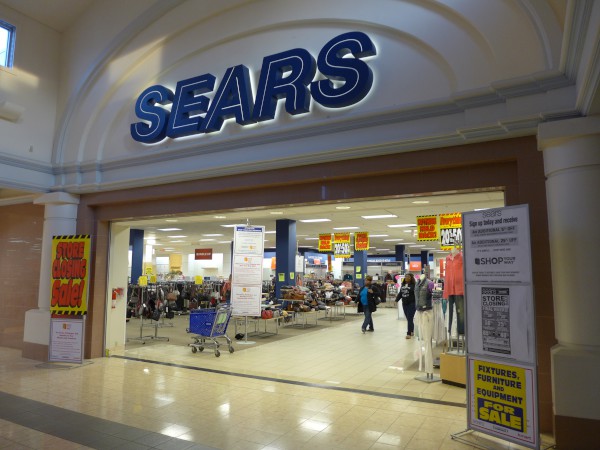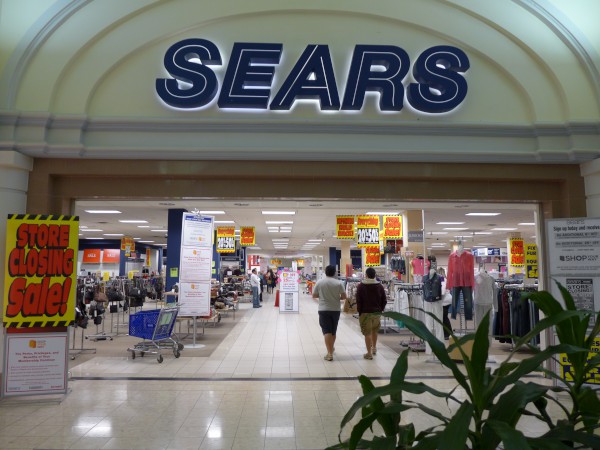 Posted at 1:35 am in Uncategorized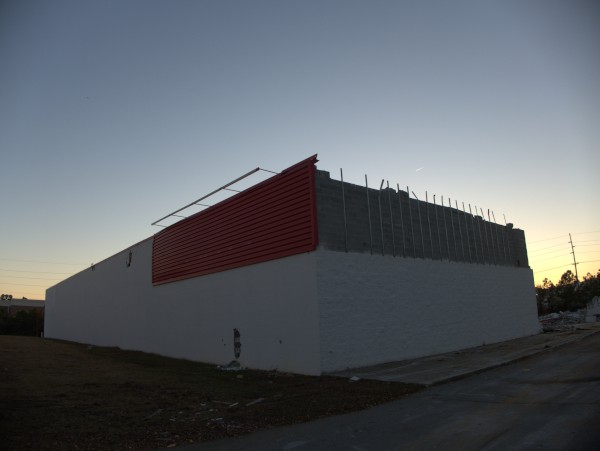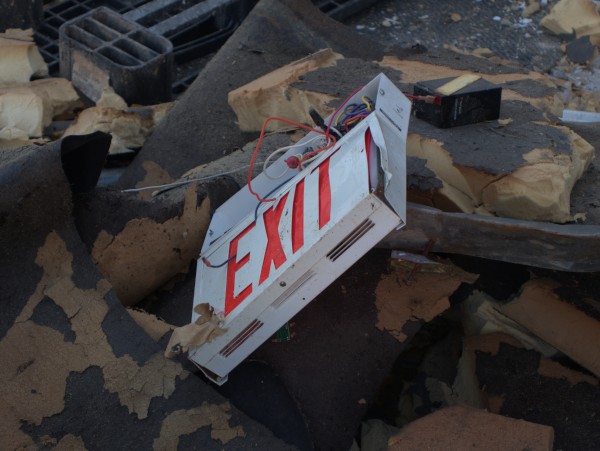 Office supply store Staples has moved their Harbison branch from 281 Park Terrace Drive to 320 Harbison Boulevard.
And none too soon!
(Hat tips to commenters Andrew & William)
Posted at 1:15 am in Uncategorized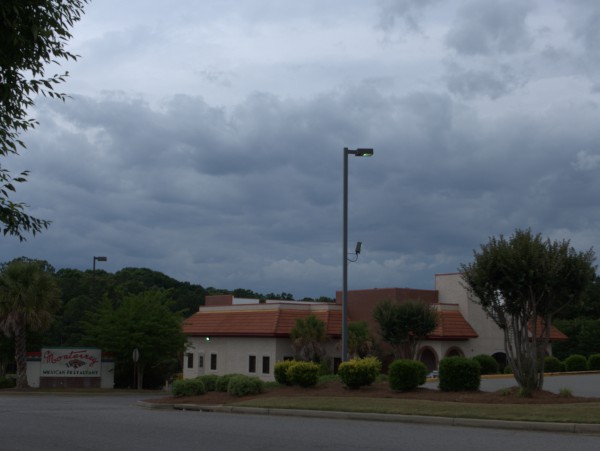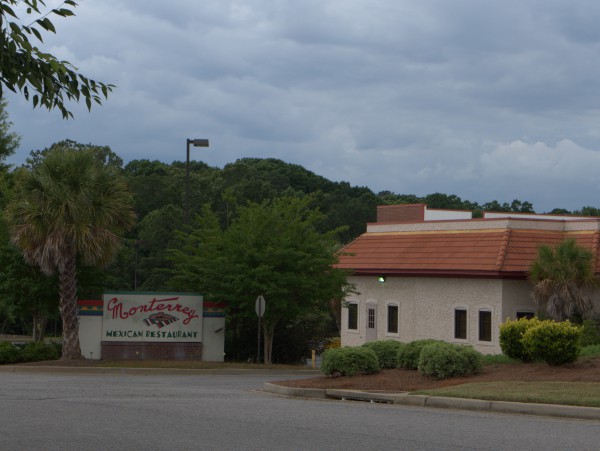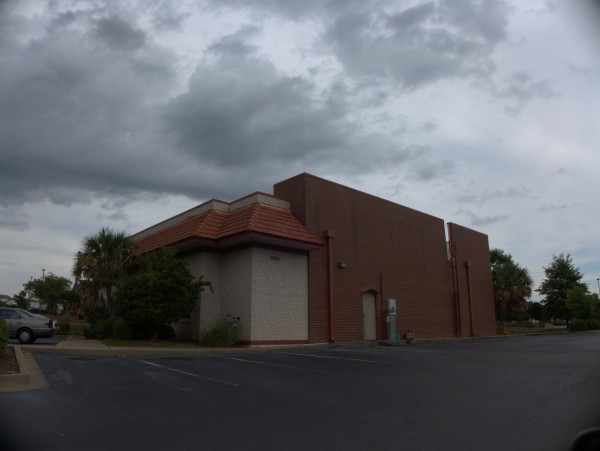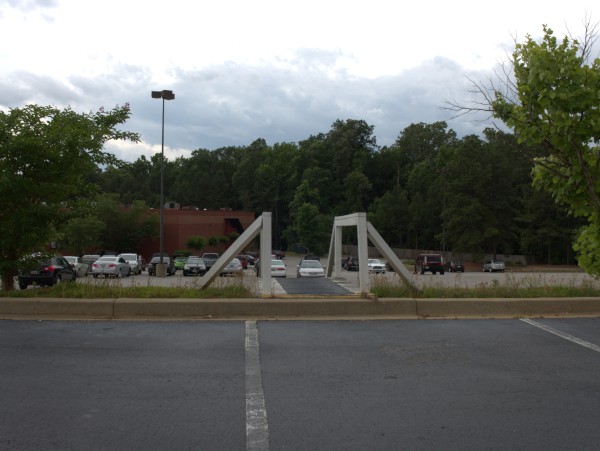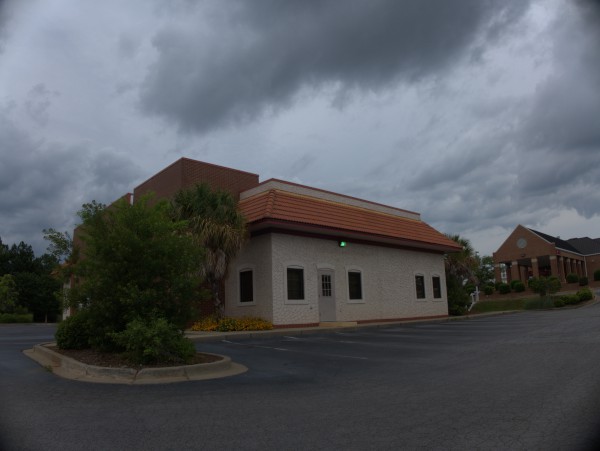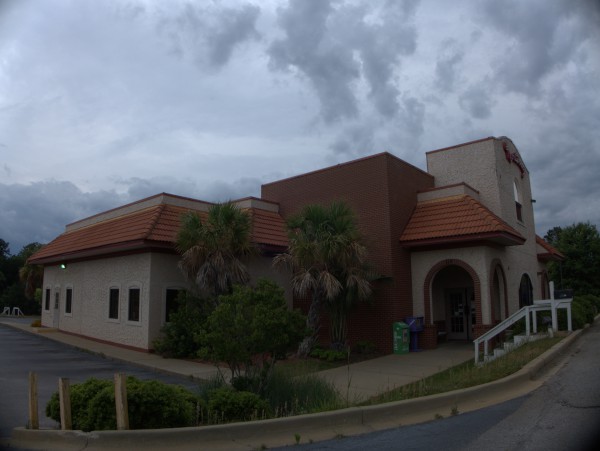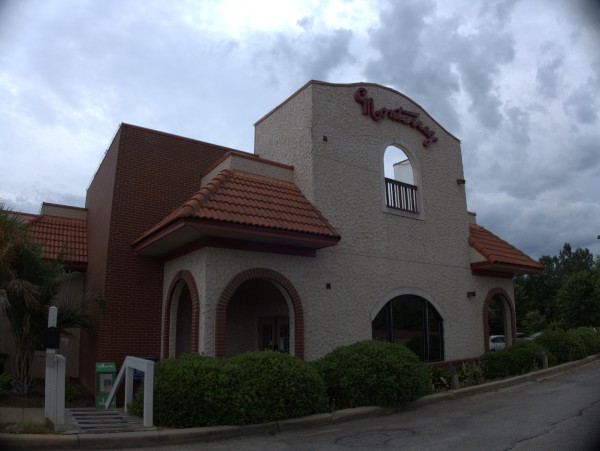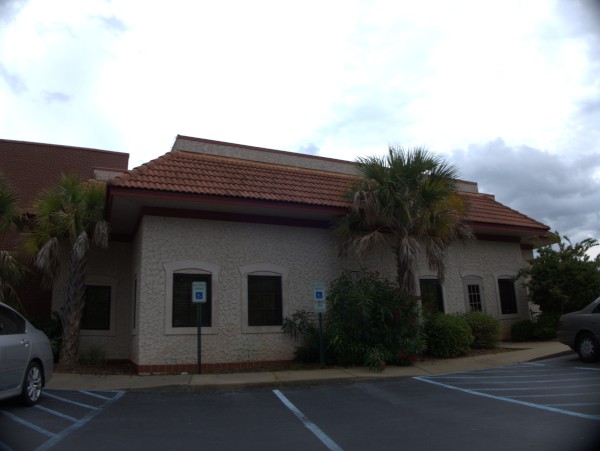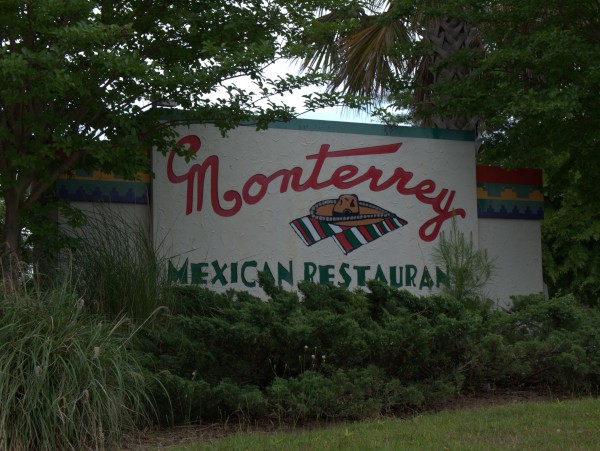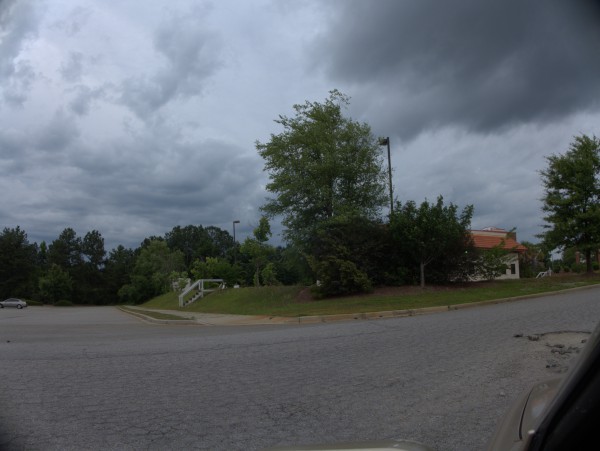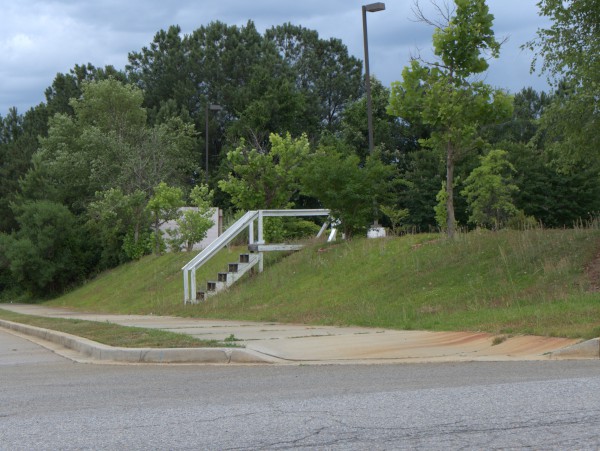 Here's another closed Monterrey on the west side of the metro area.
Afton Court seems to be something of a hard-luck street over the last several years with the closing of Ritz Camera (though technically on another street) and more recently Bailey's.
I like the use of steps on this lot, including a set descending towards the adjacent movie theater.
(Hat tip to commenter Heath)
Posted at 11:14 pm in Uncategorized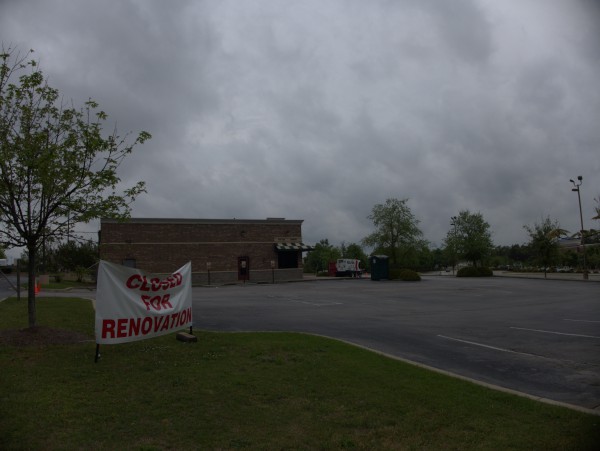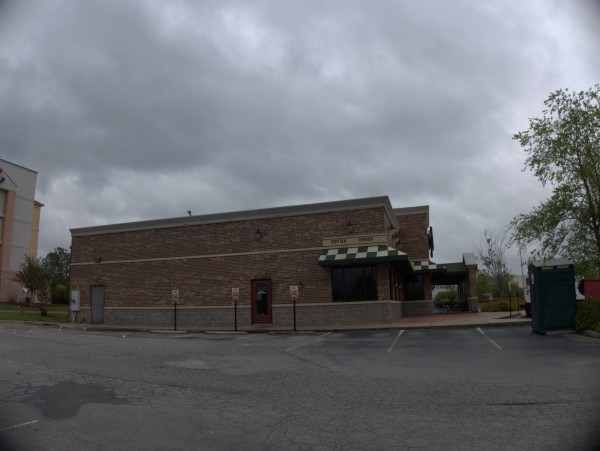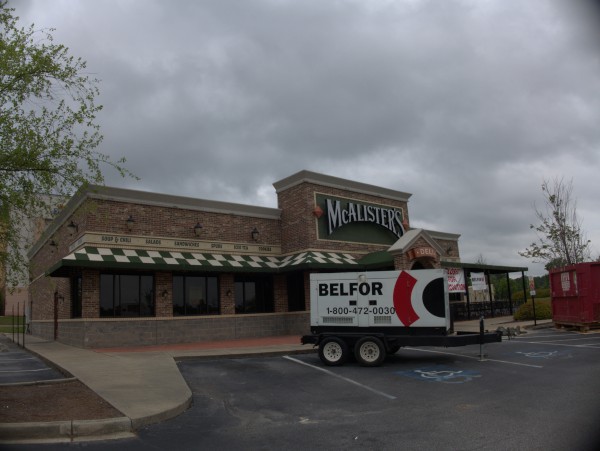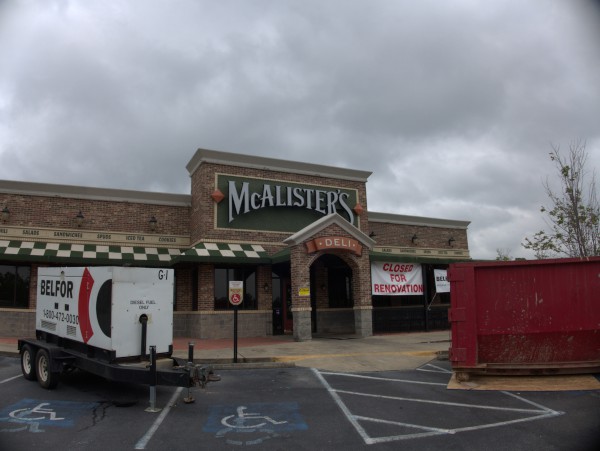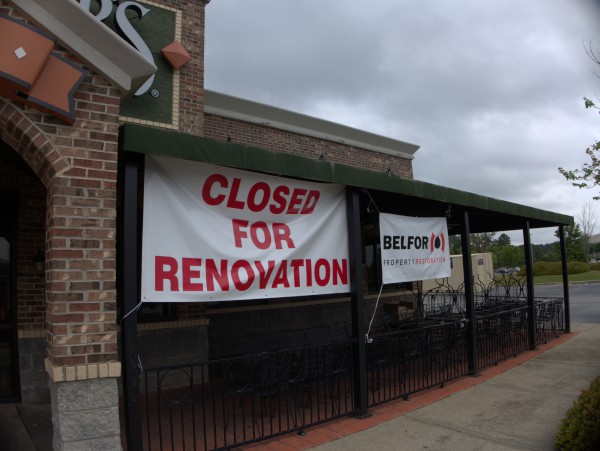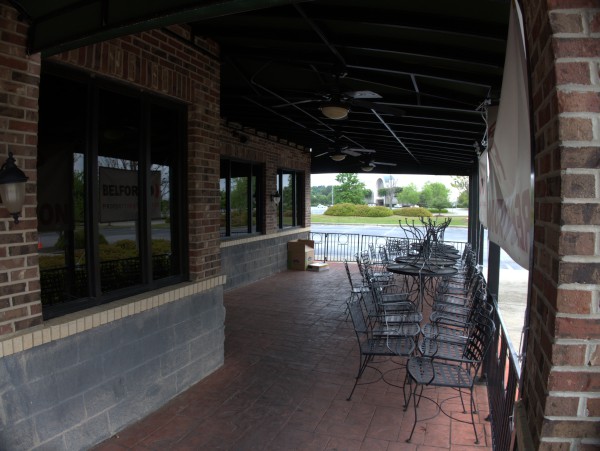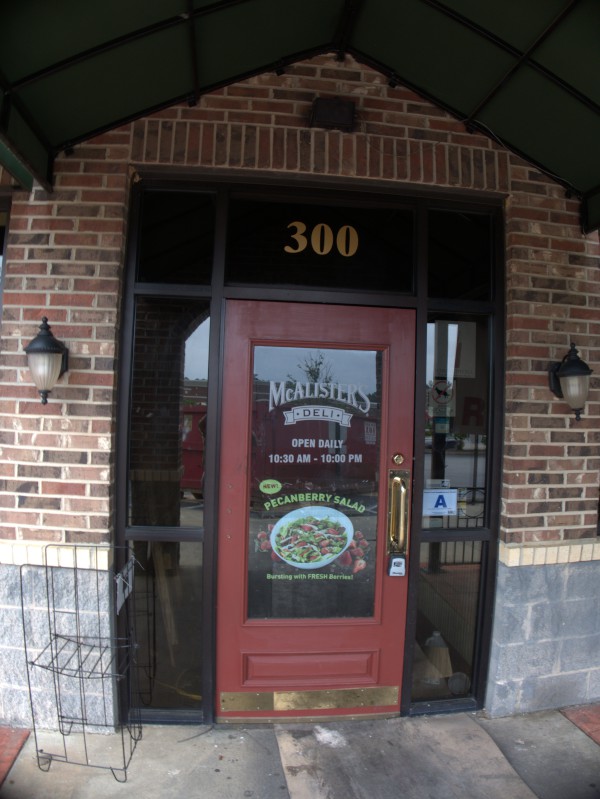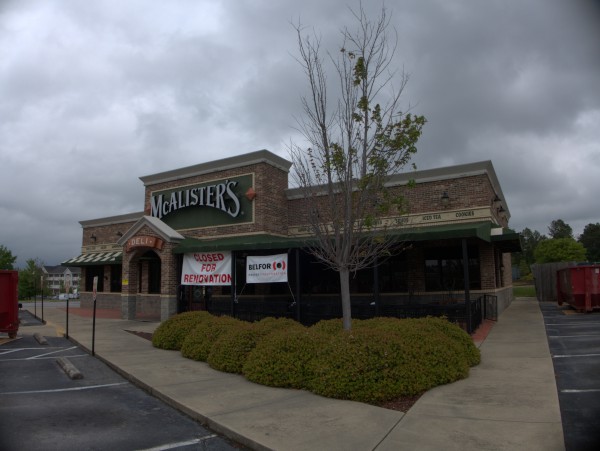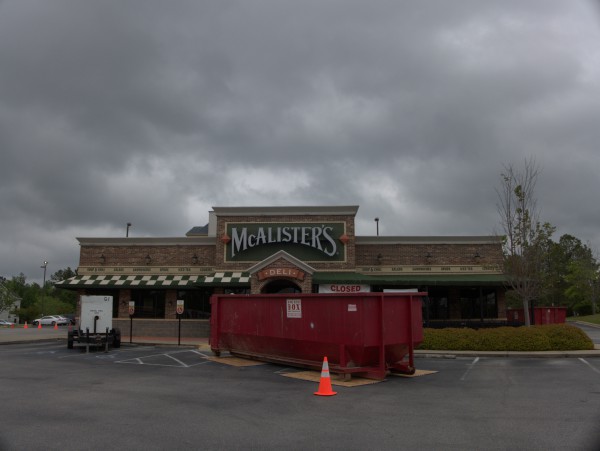 For some reason I've never really warmed up to McAlister's. I think that is probably due to the negative synergy of three factors: 1) They don't have booths, and the chairs are not comfortable, and 2) they don't have table service, but 3) you still can't refill your own drink.
Be that as it may, nobody is sitting at this one for a while, as it caught fire early on the 25th.
When I went by, I could definitely smell smoke as I stepped into the patio area. In contrast to a number of other places that have caught fire though, work started on recovery almost immediately, and equipment is already in place to rehabilitate the building. The "closed for renovation" sign suggests that there might be an upfit involved as well, but I tend to think that's just boiler-plate phrasing.
(Hat tip to commenter Andrew)
11 September 2012: Updated status to "open again"
UPDATE 3 February 2014 -- Finally here's a picture of the refurbished store in operation: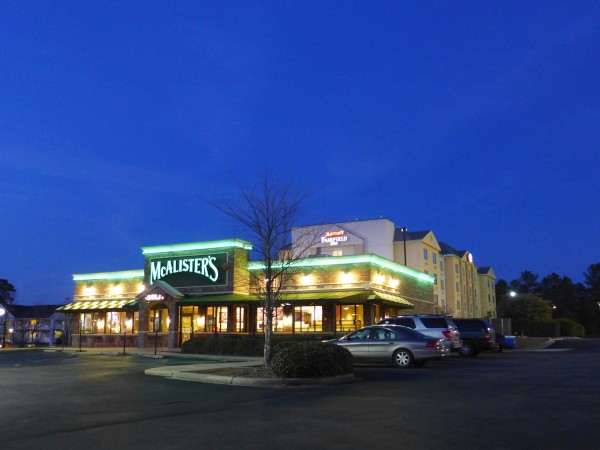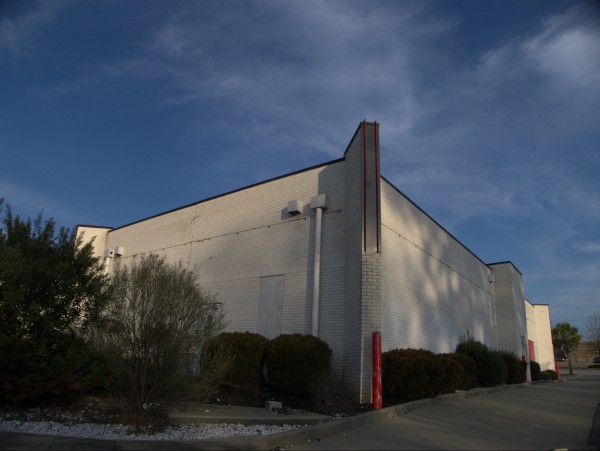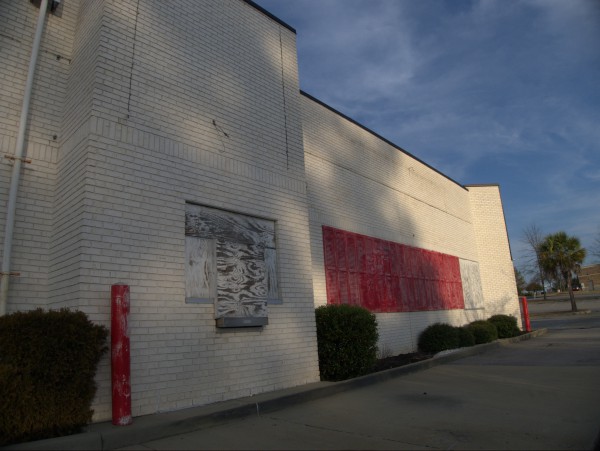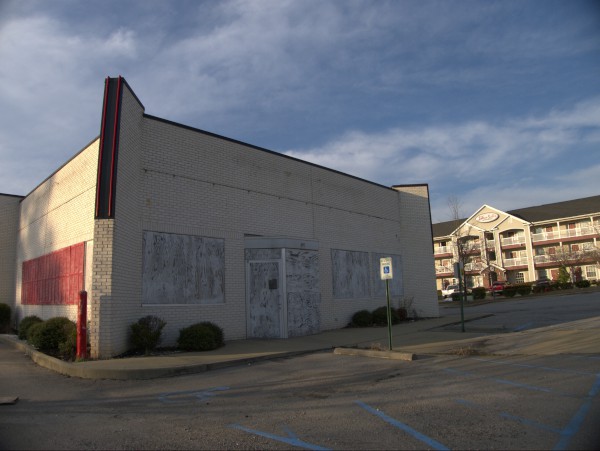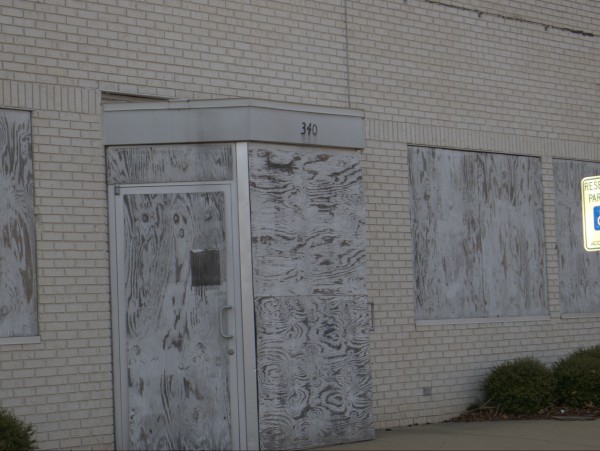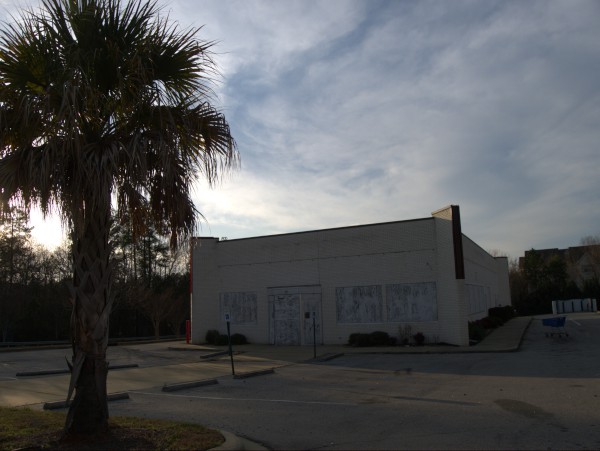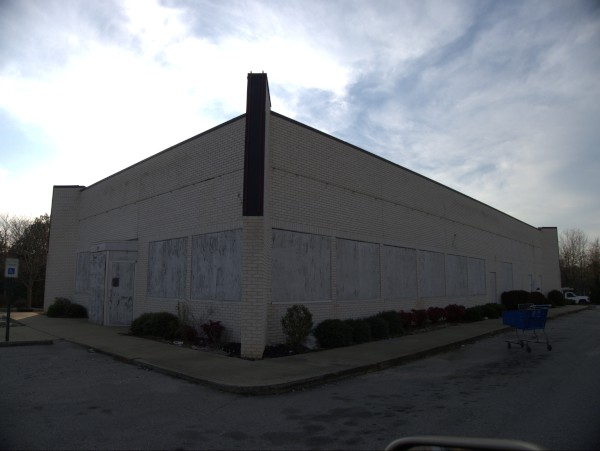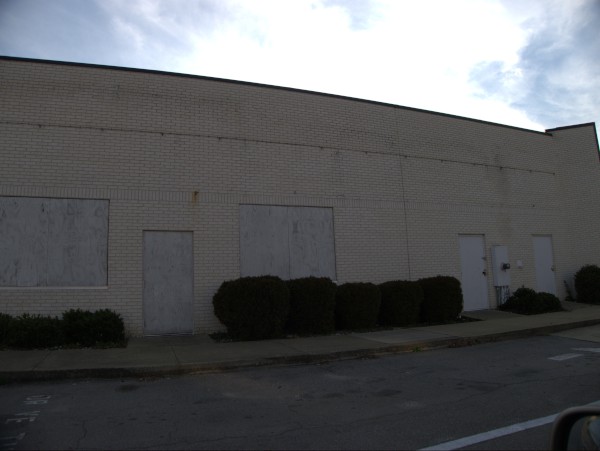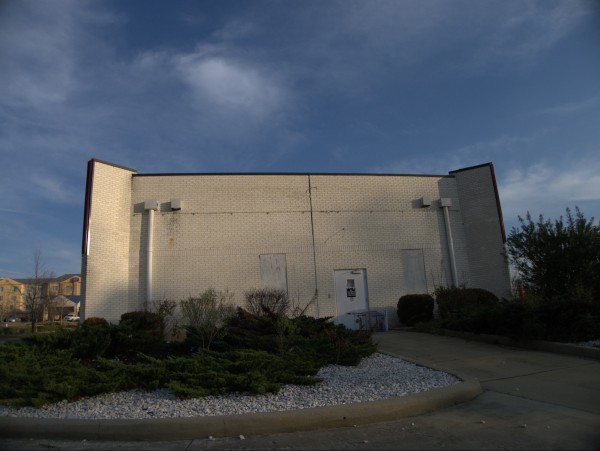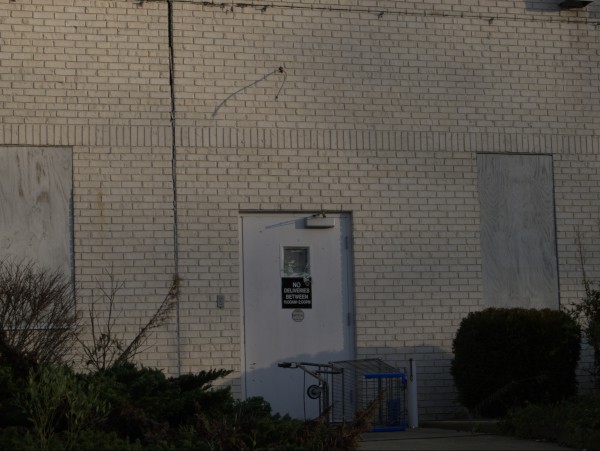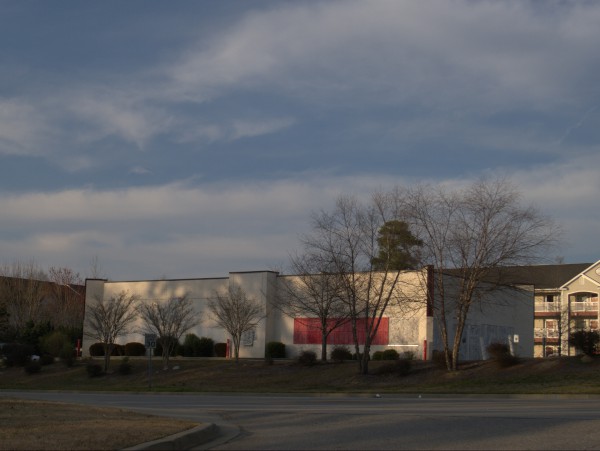 Although this Steak 'n Shake was open well past the time I moved back to Columbiana, I can't recall seeing it open at all. Indeed, I didn't even realize until it came up recently in Have Your Say that this building was the former location.
Steak 'n Shake is one of those chains I've always been meaning to try but somehow never get around to. I guess I've been closest once in LA when I used Yahoo Travel to book myself a hotel for a Van Morrison concert and found myself in an almost totally non-english speaking part of Koreatown (the hotel room phonebooks were in Korean [though the staff couldn't have been nicer!]) and it looked like a place I could understand. Somehow that didn't quite happen, and somehow I've never connected in Florida (where they have a big presence) either.
At any rate this store listed in the Feb 2008 phonebook, but not in the Feb 2010 one, so I'm saying they shut down in 2009. The building has really delapidated quickly since then, and it looks like it would take major work to get a standard second-use restaurant (Asian buffett, Lizard's Thicket etc) into there.
UPDATE 2 May 2013 -- Some of the boards have now been prised off the windows, and we can take a bit of a look inside: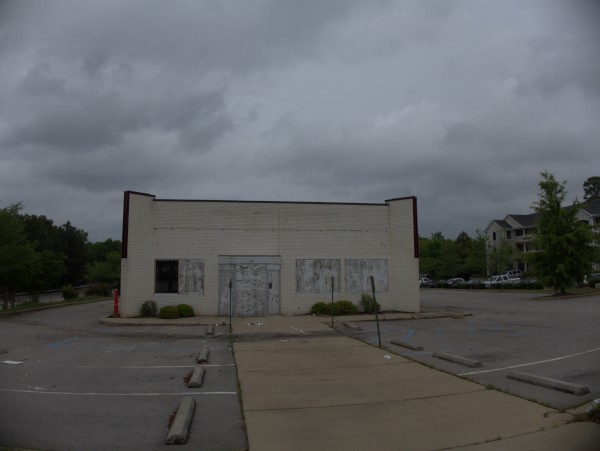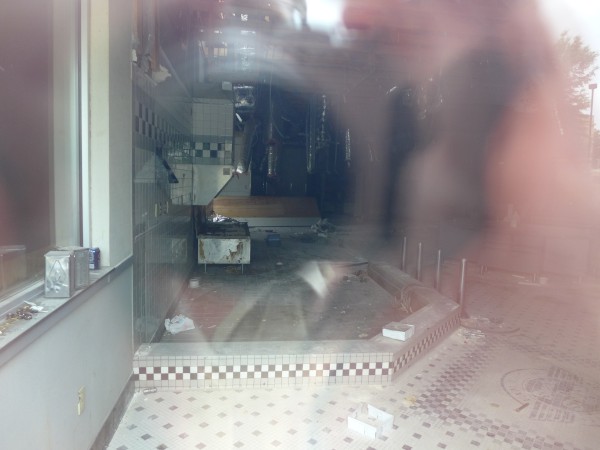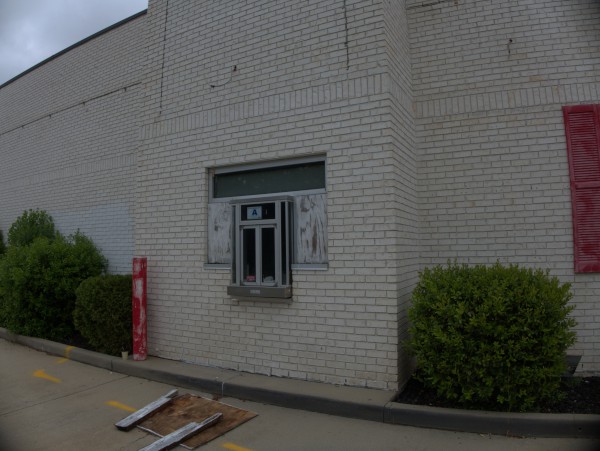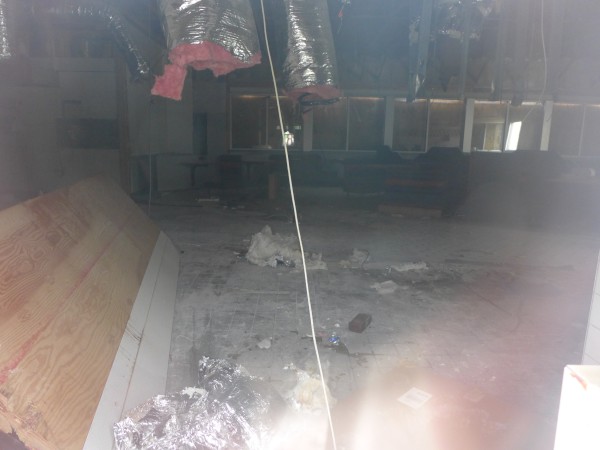 UPDATE 14 March 2016 -- Somewhere I have some pictures of this lot as vacant after the tear-down, and will post them, but as of now, it is rebuilt and open as M Kitchen (and has been for a while):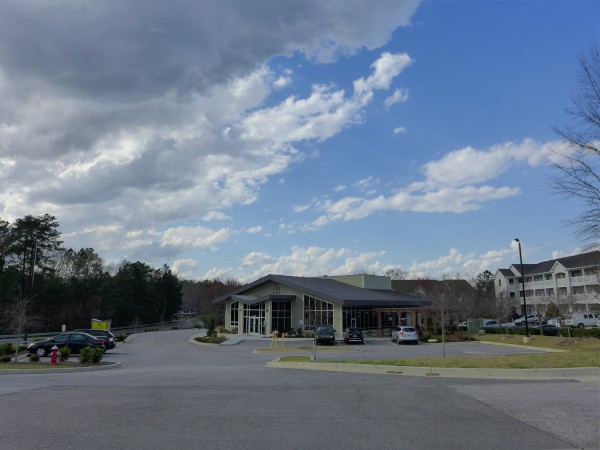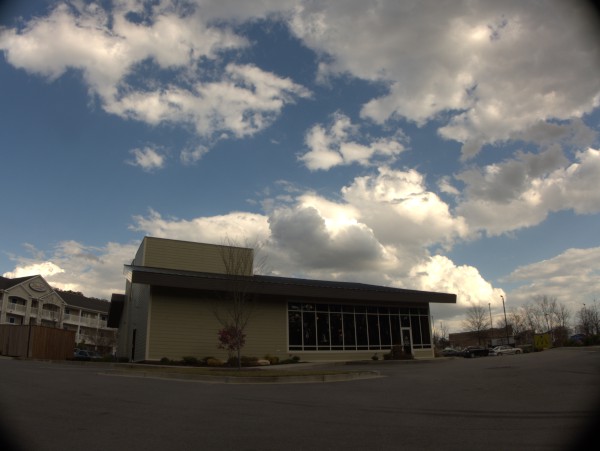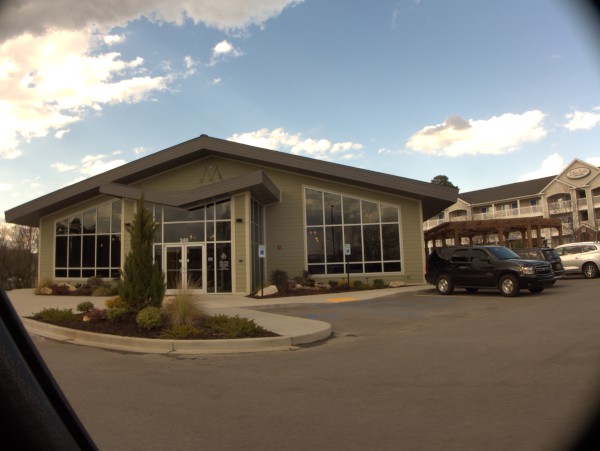 Posted at 11:10 pm in Uncategorized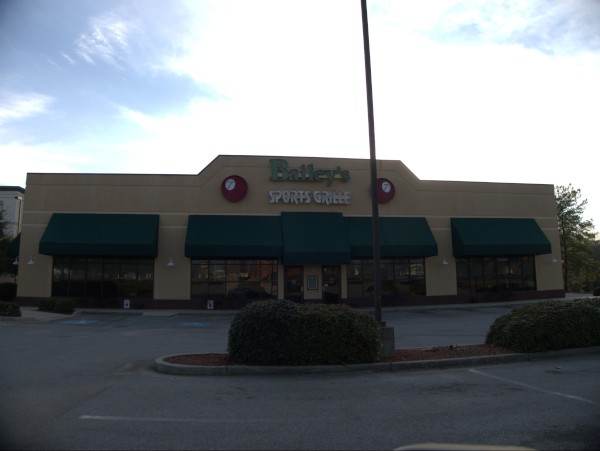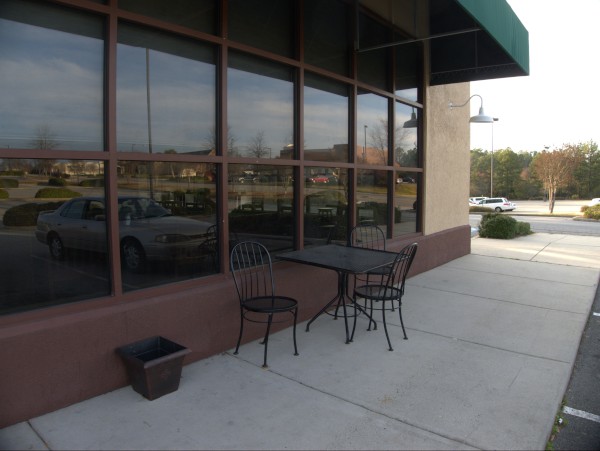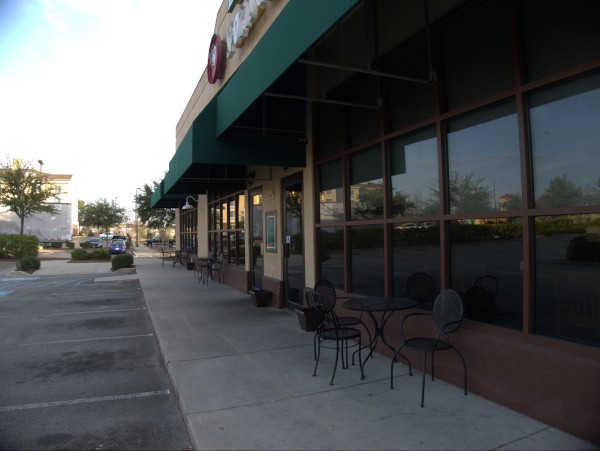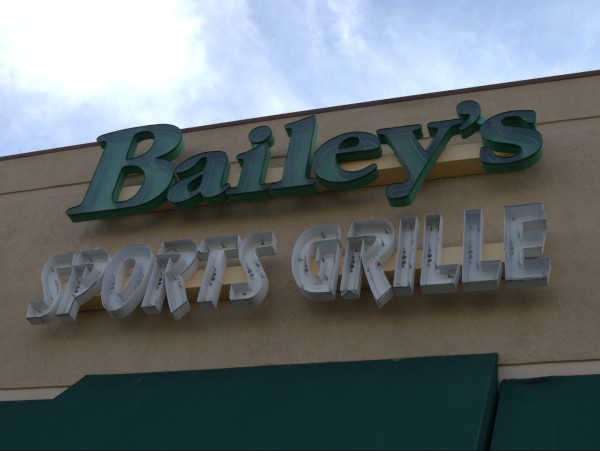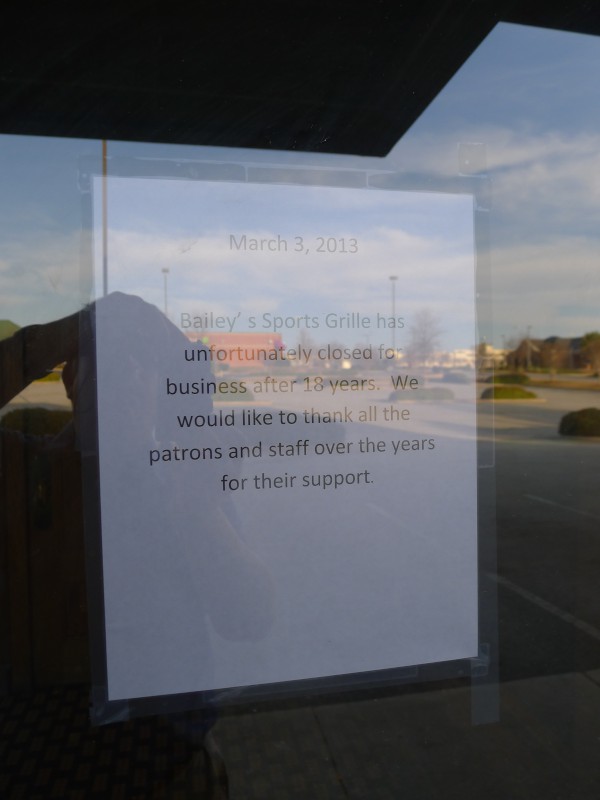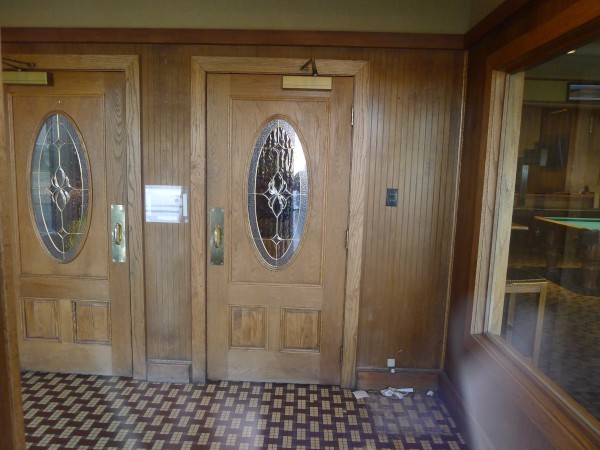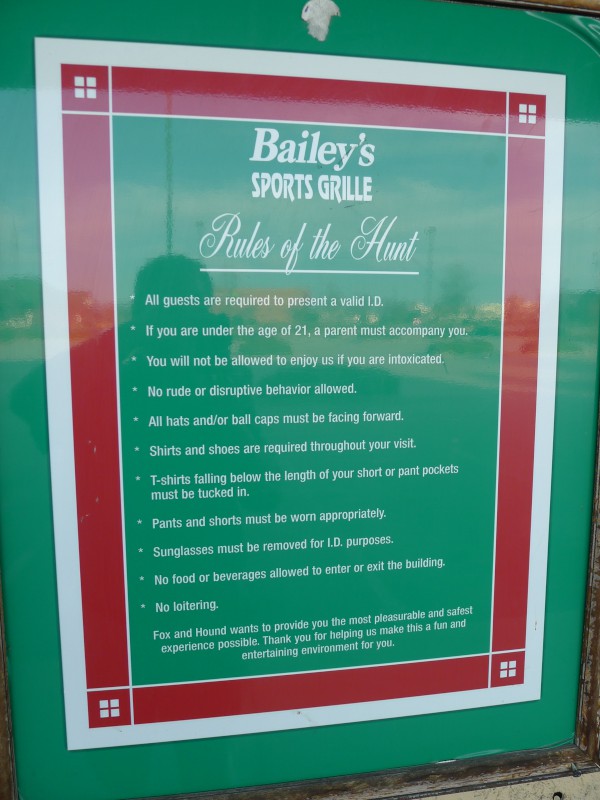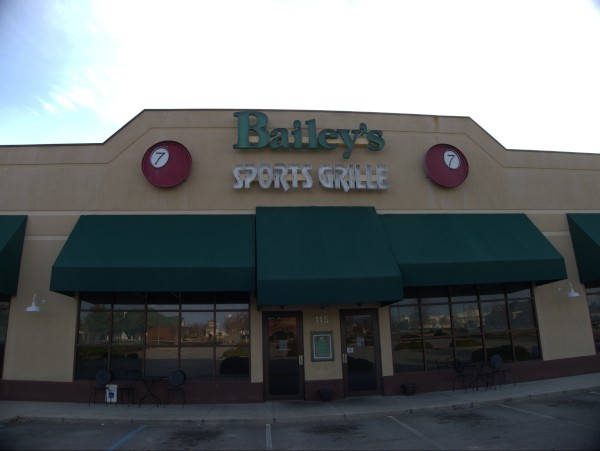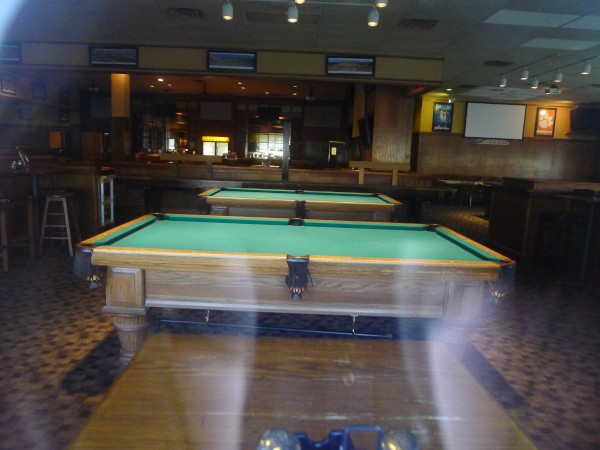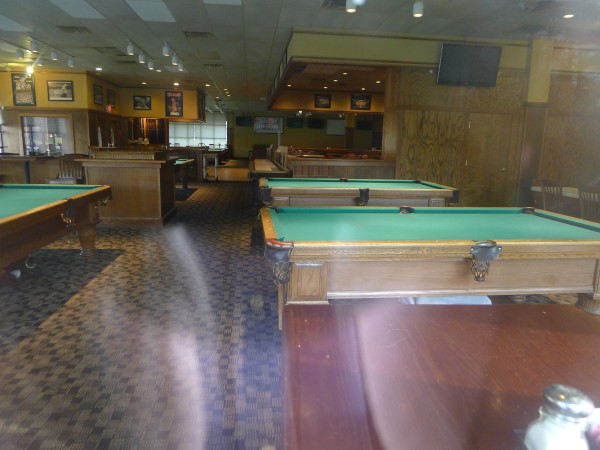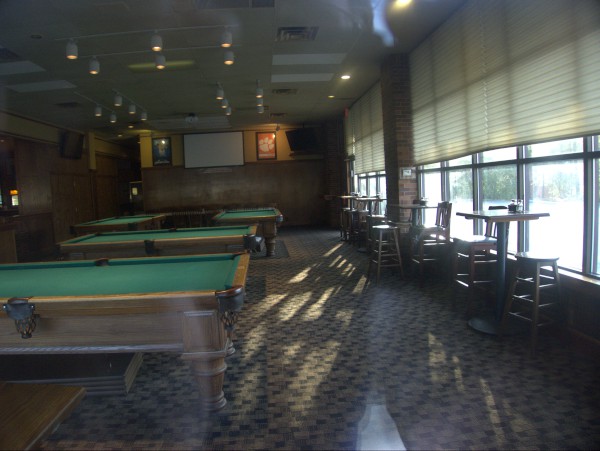 Every now and then, I go down Afton Court for the theater at the bottom of the street, which sometimes seems to have slightly different selections from most in town. Nonetheless, I was pretty much unaware that there was a Restaurant/Pool Hall just a little up from there. According to their closing sign, Bailey's had been there 18 years, which is a pretty good run, especially with all the turnover on Columbiana Drive.
(Hat tip to commenter Tom)