Archive for the 'Columbiana Centre' tag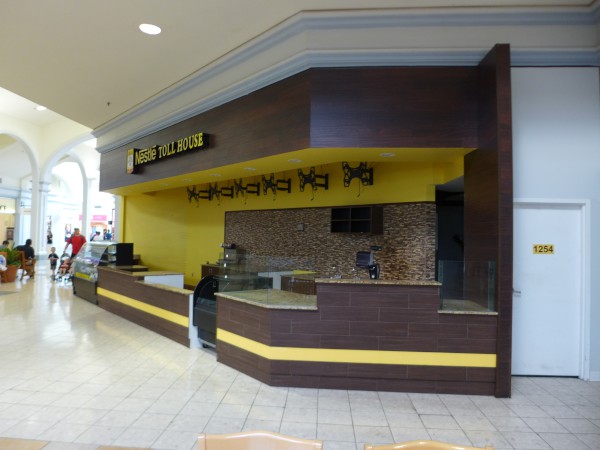 I noticed on my last trip to Columbiana to get a picture of the American Deli setup that across the food court, Nestle Toll House cafe was closed.
I don't think they are doing a revamp as the one at Sandhill did as they are no longer listed on the mall web site. It's been a while since I've stopped at at Toll House, but my experience has always been that the cookies are quite good.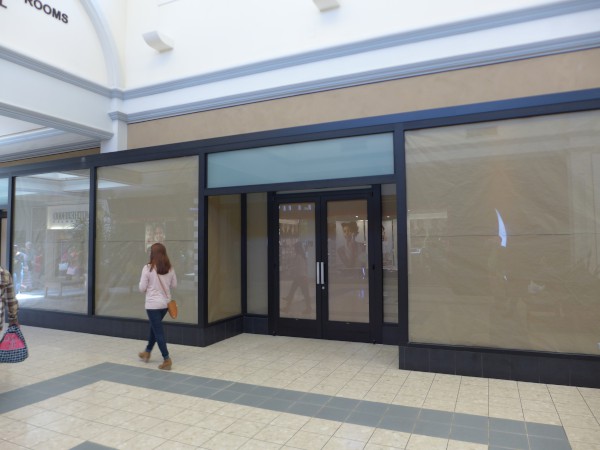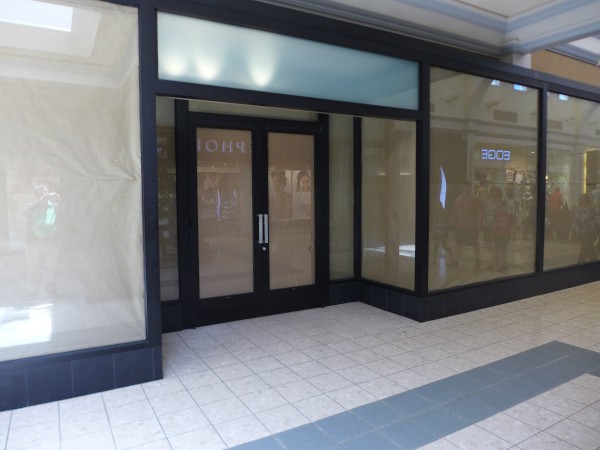 I did not realize it, but Banana Republic is a sub-brand of The Gap and apparently both are in trouble. Though I have not found any news of a bankruptcy for the firm, they pulled out of the U.K. and have struggled with badly declining sales, leading to a number of store closures:
As consumer shopping habits have moved increasingly online, Banana Republic has struggled to carve out its niche to drive customers through the door. The biggest problem for the brand is its lack of clear, unique identity -- coupled with the rise of fast-fashion competitors like H&M, Zara, and Forever 21, said New York-based retail consultant, Bob Phibbs, CEO of Retail Doctor.

"The reality is no one has figured out who they are," he said. "Gap is [a] forgettable brand, and that spills over to Banana Republic...they need to cut the number of SKUs, cut the number of employees, and justify why I should pay $90 for a shirt with something compelling and interesting."
As an added tidbit, while I was googling around for Banana Republic, I came on the news that Gymboree may go Chapter 11 and close 350 stores. Brutal times in retail indeed.
(Hat tip to commenter Em)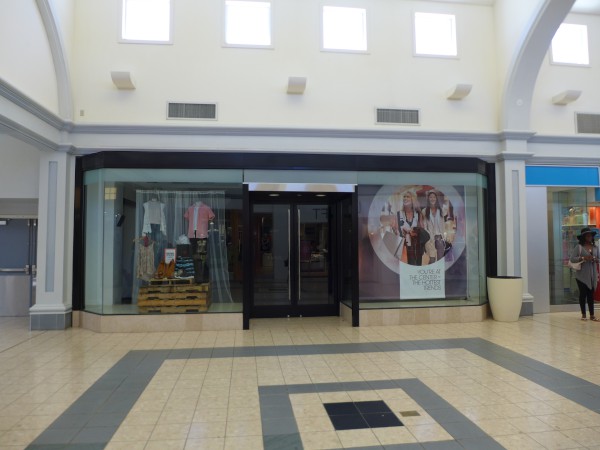 Based on news from commenter Jason, I went out to Columbiana Centre to get some pictures of Bebe. By the time I got there, I found it already closed and with a mall promotional display in the windows.
Bebe is the latest retail casualty in a year that has been pretty brutal. Their original plan was to close only 28 stores, but in the event, they ended up deciding to close all 168 by the end of May 2017. According to this list, the Columbiana store was the only one in South Carolina.
So I guess the old question, "Bebe or not tobe?" is now answered..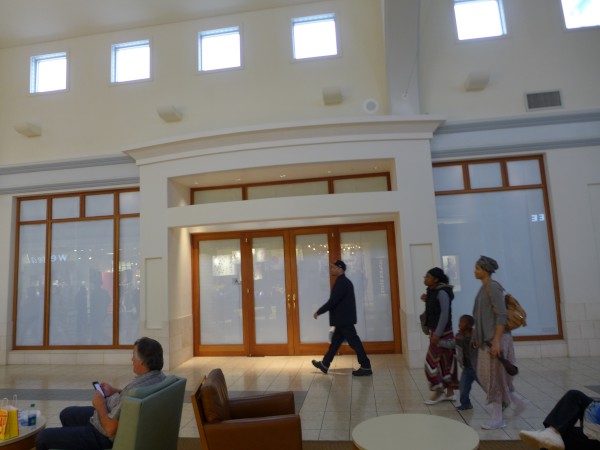 I think there was, or is, a Williams Sonoma on King Street in Charleston, and every now and then when I was in town and walking the shops district, I would drop in to see all the neat stuff that would never fit into my non-cooking lifestyle. I think I may have browsed this store too once, though my visits to Columbiana Mall are passing rare.
According to The State this was not a surprise closing, at least to mall management. They also mention that the Market Commons store in Myrtle Beach was closing as well. I'm unsure if that says more about Williams Sonoma or Market Commons which has struggled in recent years. Normally if a company is in trouble there will be some press about it, but all I see is a Motley Fool article citing a stock price fall.
According to the linked State article about the storefront
there's a plan in place for what we hope to be a huge surprise in 2018
On the one hand, that sounds upbeat, on the other hand, 1 year+ is a long time for a slot to stay empty.
Posted at 1:33 am in Uncategorized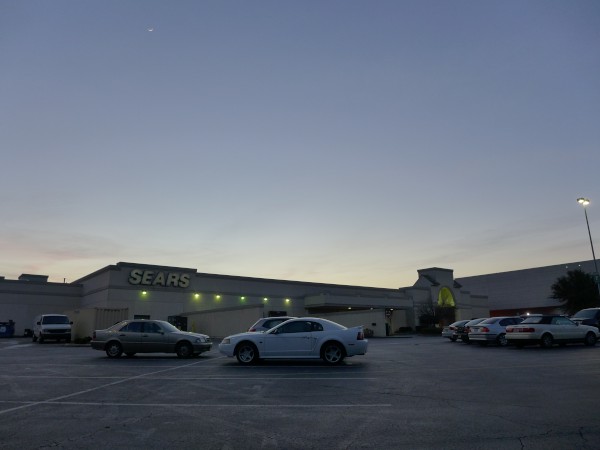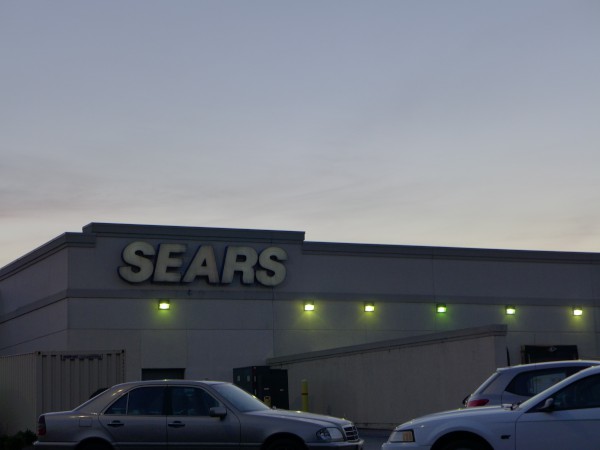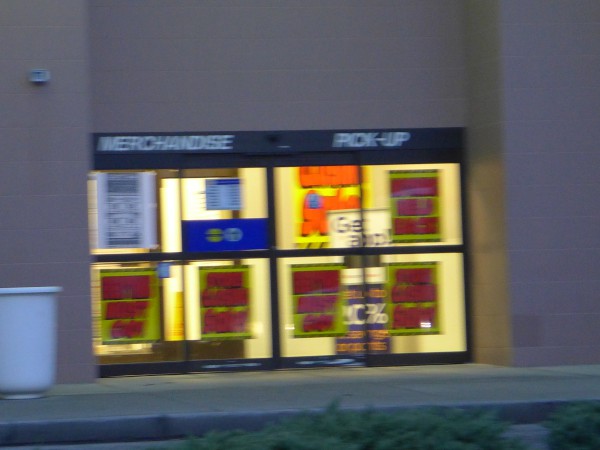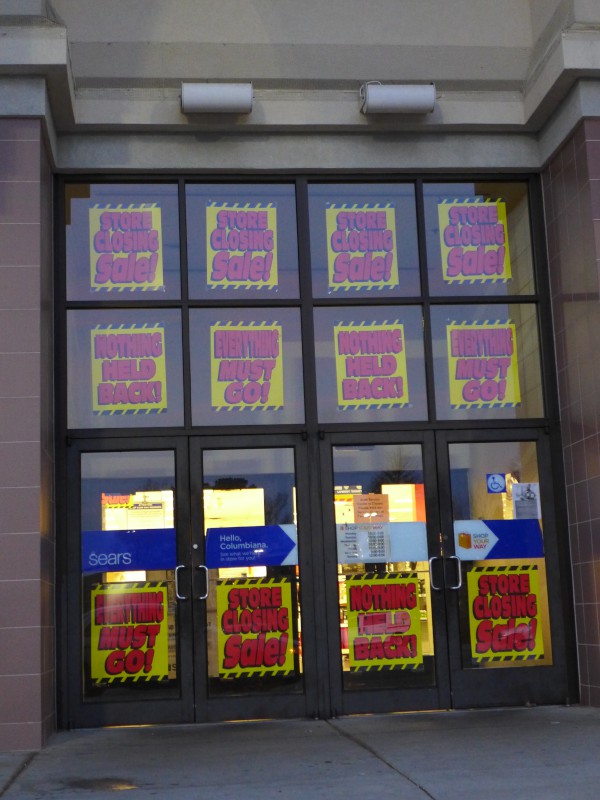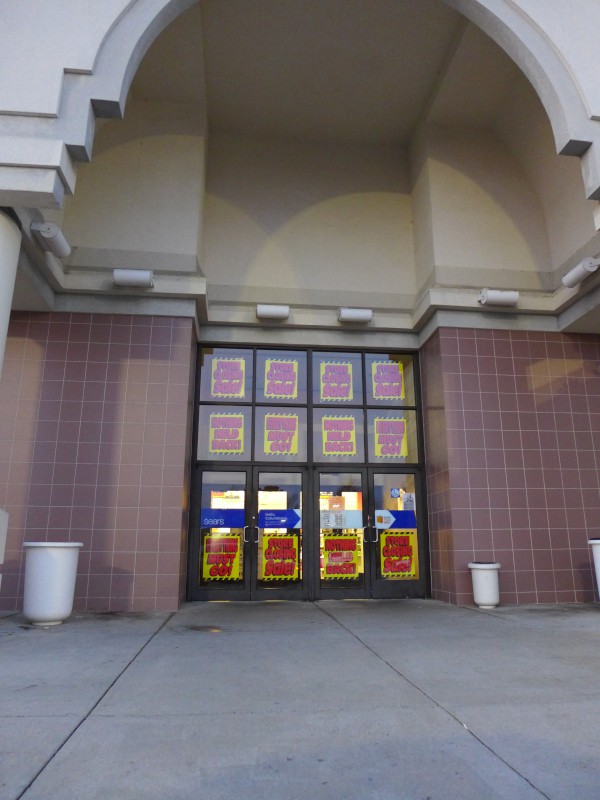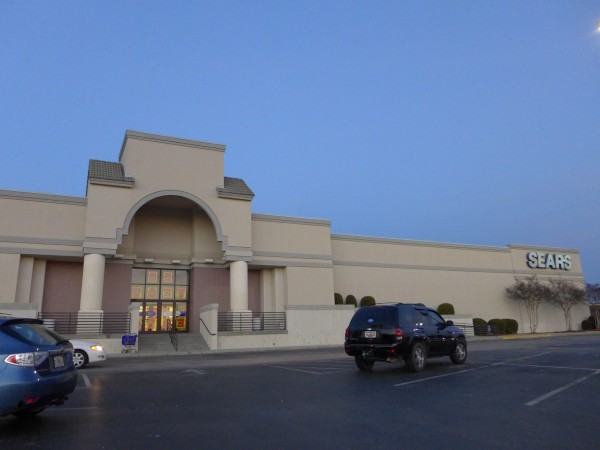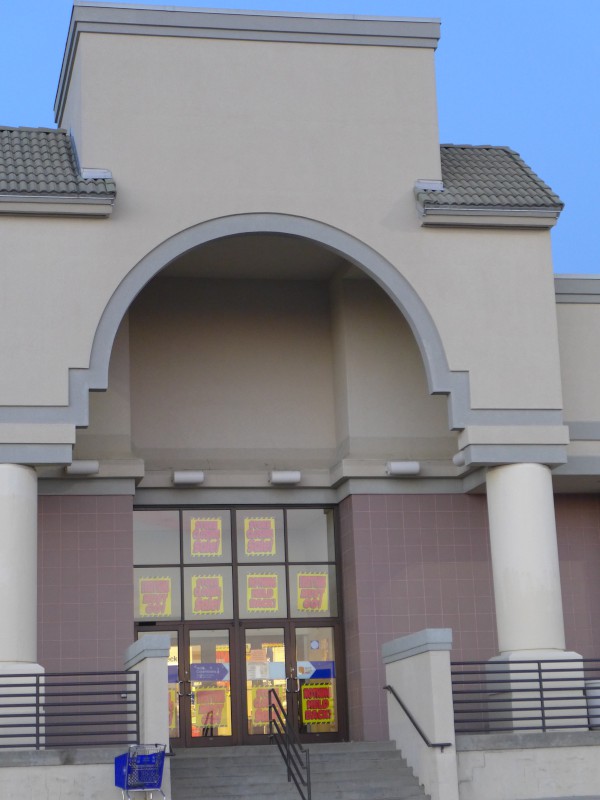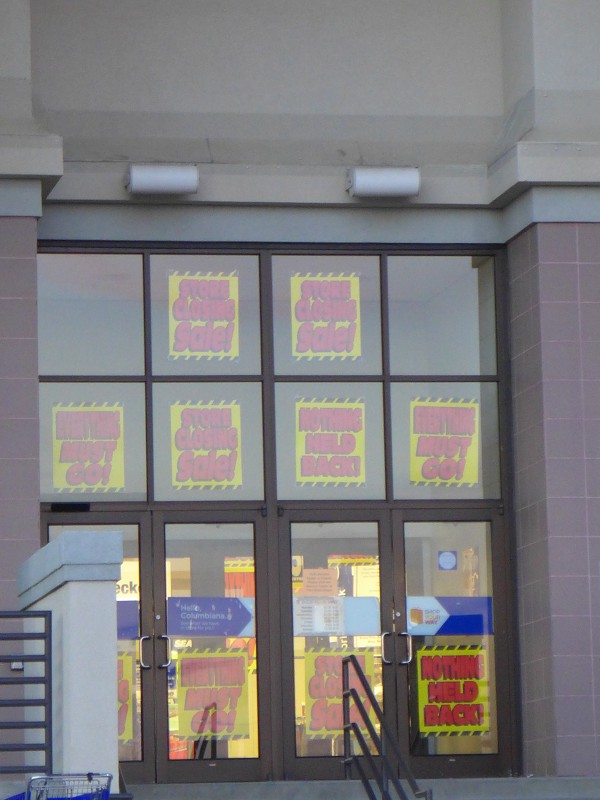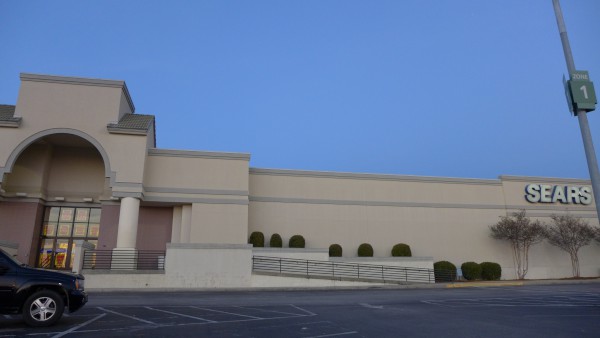 Well, it's old news now, but Sears at Columbiana Centre is closing, and today was the first time I was able to get out that way to get some shots. I'm going ahead with a pretty-well-in-advance closing to give us a landing page to talk about it, and because it's pretty big news. Hopfully I will get inside shots for an update at some point. Certainly the pre-printed closeout signs in these exterior shots are pretty familiar to us all by now (blurry or not..).
It appears that Belk will be taking over some, though not all of this space.
Frankly, given how hollowed-out the Columbia Mall store is at this point, I expected it to go first.
UPDATE 11 February 2014 -- Here are some interior pix from 9 February: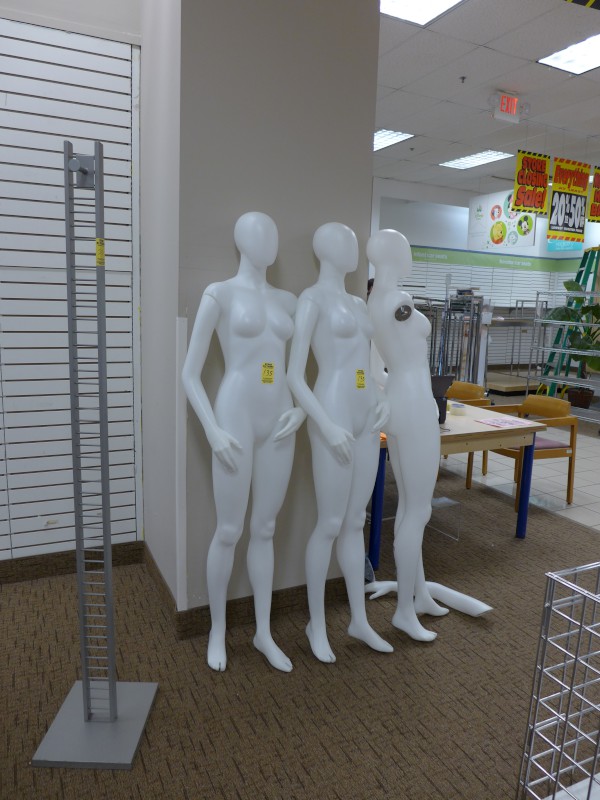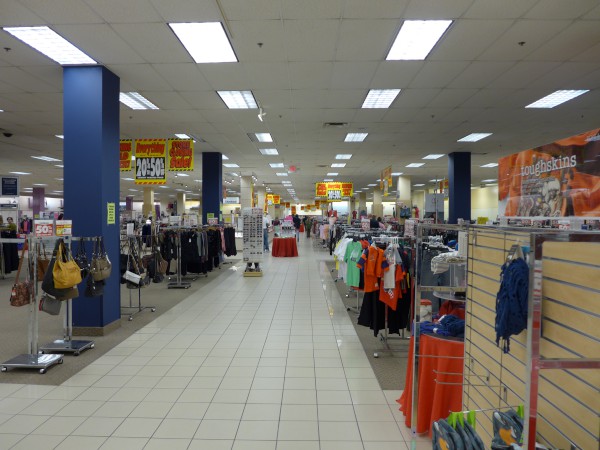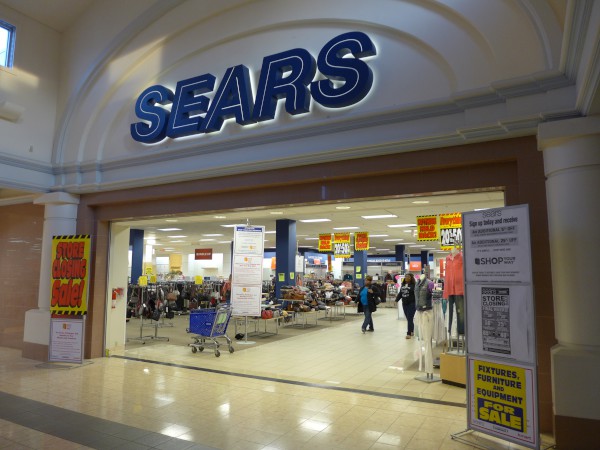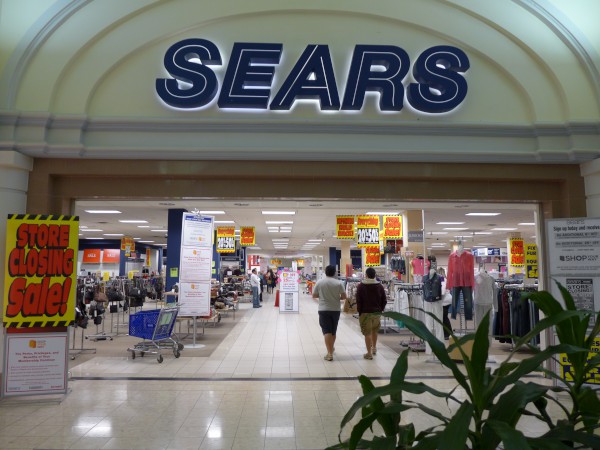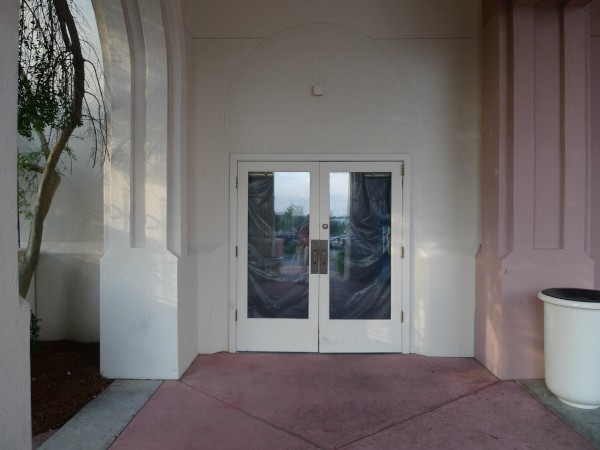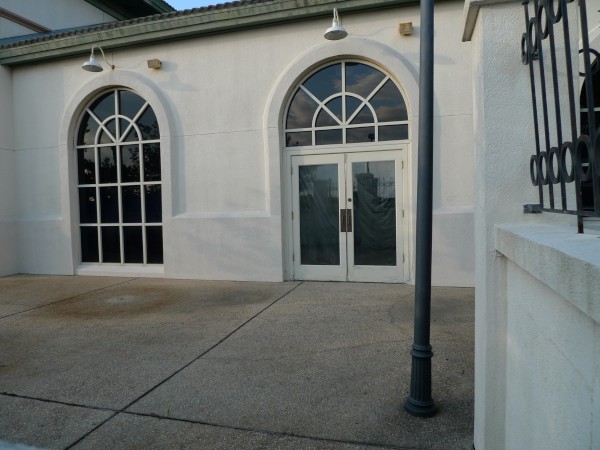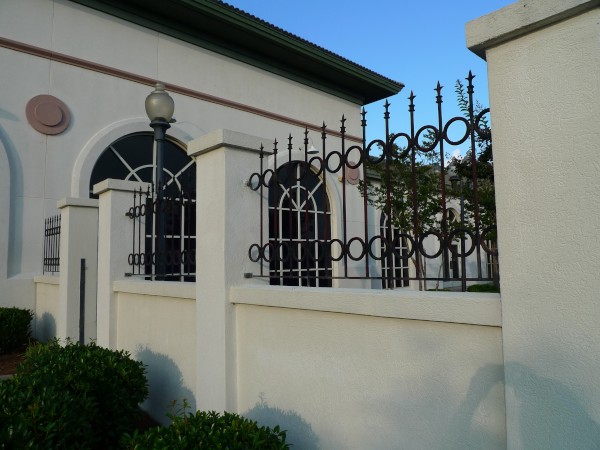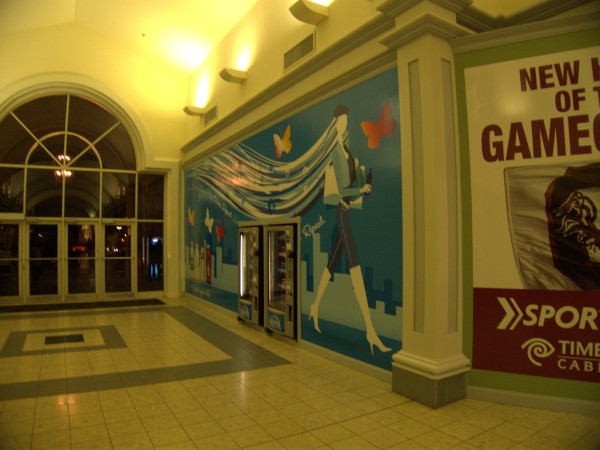 Spinnaker's was at one time a fairly popular casual dining restaurant along the lines of Bennigan's or TGI Friday's. To differentiate themselves from the casual pack, they had two branding gimmicks.
First, they would generally locate as part of a mall rather than in a free-standing building, and second, they would bake the complimentary table bread in a glazed terra-cotta flower pot and bring it still in the hot pot to your table.
When I started working in Augusta, Regency Mall was already on the way down, and Augusta Mall was in its prime with a Spinnaker's on the Rich's side of the mall. On the Grand Strand, Spinnaker's had locations at both Briarcliff Mall (now Myrtle Beach Mall) and Inlet Square. In fact, I blame the loss of Spinnaker's at Inlet Square for the start of that unhappy mall's long (and continuing) downward spiral as the space was never re-leased.
The Inlet Square closing was the first one I noticed for Spinnaker's, and my memory is that it was fairly early on, perhaps in the early 90s. After that, it seemed as though every time I drove by a former location, it was gone. I believe the Briarcliff location closed next, followed by the Augusta one. According to The State's archives, this location at Columbiana Centre was open as recently as November 2001. At least one location was open as recently as November 2009 (picture also here). I'm thinking that one lived on as a legacy on the strength of the local operators as I can't seem to find any corporate site for the chain.
While I don't know why Spinnaker's went into decline, I can only say that I personally found it rather average. In particular, I recall two things: The French Onion Soup was chicken based rather than beef based, making it distinctly sub-standard in my opinion, and the Flower Pot Bread was a better concept than actuality as it tended to stick to the pot giving you a mangled loaf when you tried to get it out and was actually a very bland and uninspired recipie.
Until quite recently, the interior mall corridor at Columbia Centre still had the doors into the vacant Spinnaker's space. Within the last year, they have covered the whole facade over with a mural of a walking girl sporting Rapunzel hair and vending machines.
UPDATE 2 March 2010 -- Here's the empty Spinnaker's spot in Inlet Square Mall in Murrells Inlet: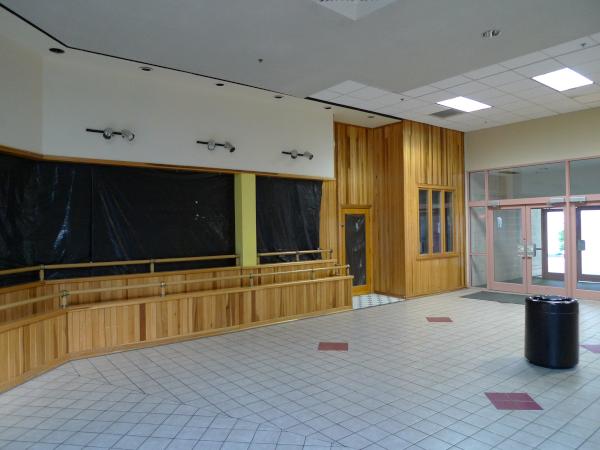 UPDATE 26 march 2010: Changed closing date to "mid-2000s" based on comments.
UPDATE 9 October 2017 -- Finally a new restaurant! This spot is now a Red Robin: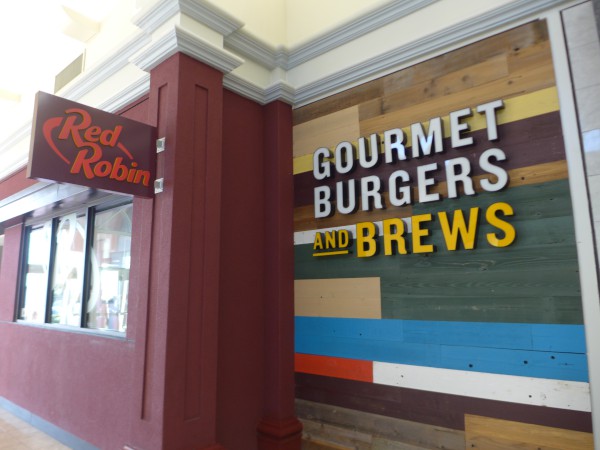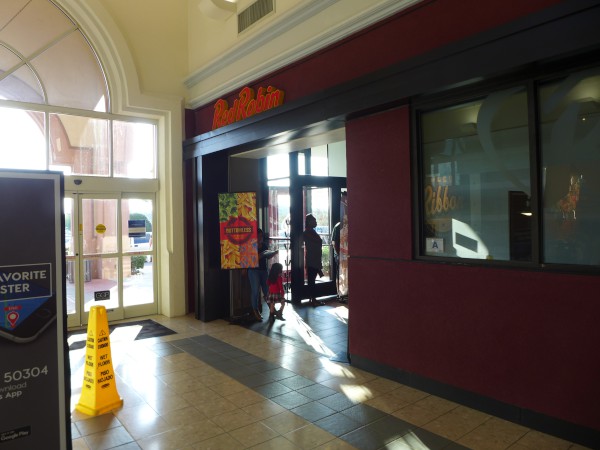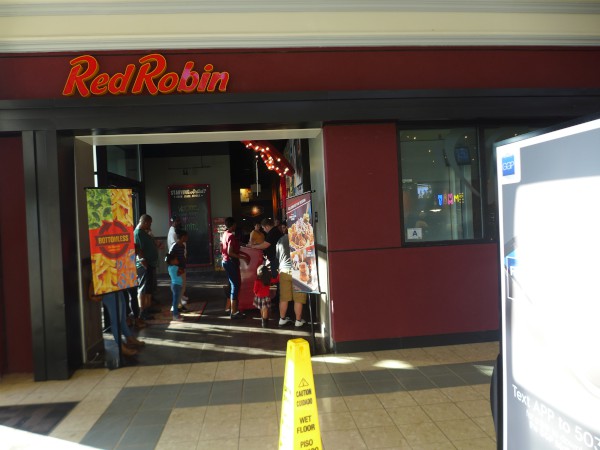 Posted at 1:12 am in Uncategorized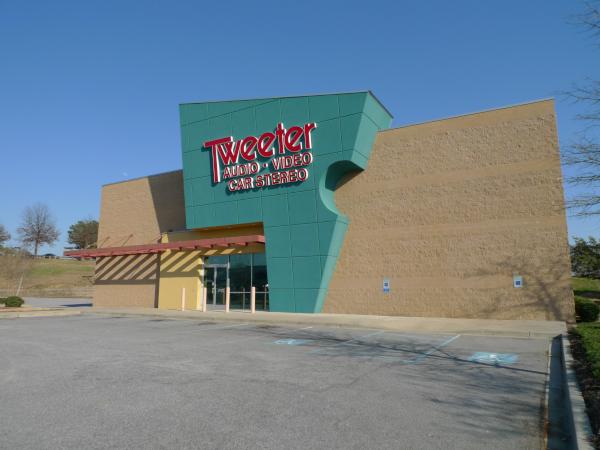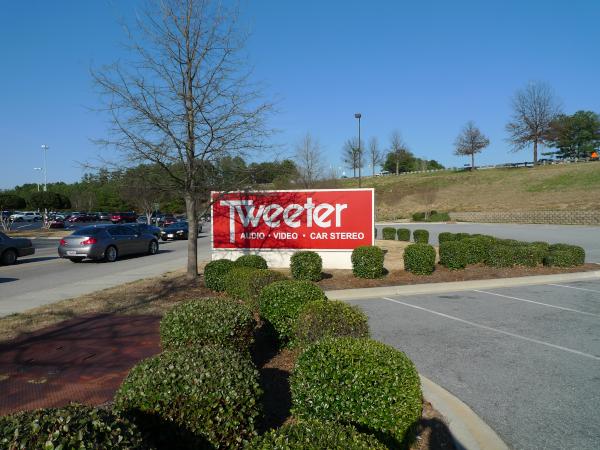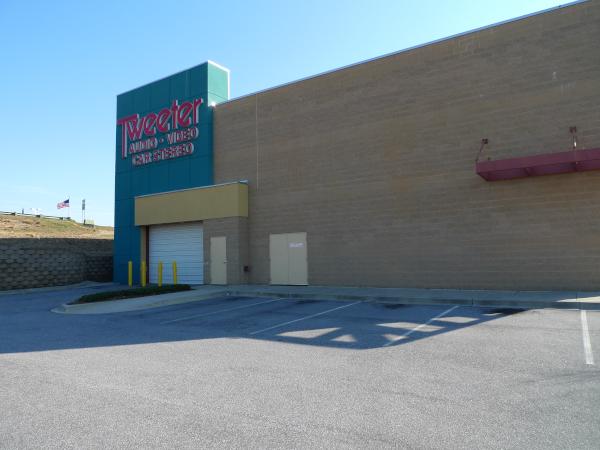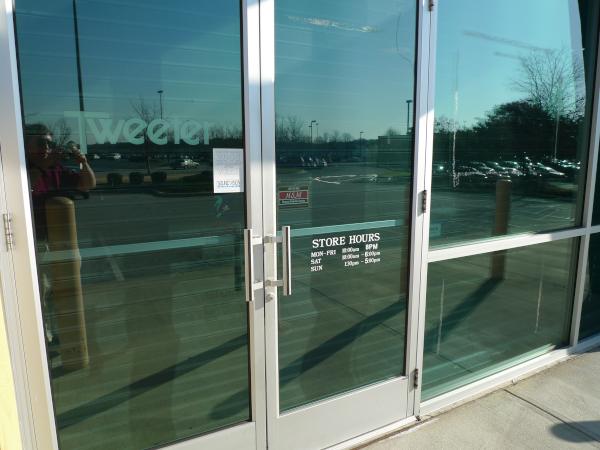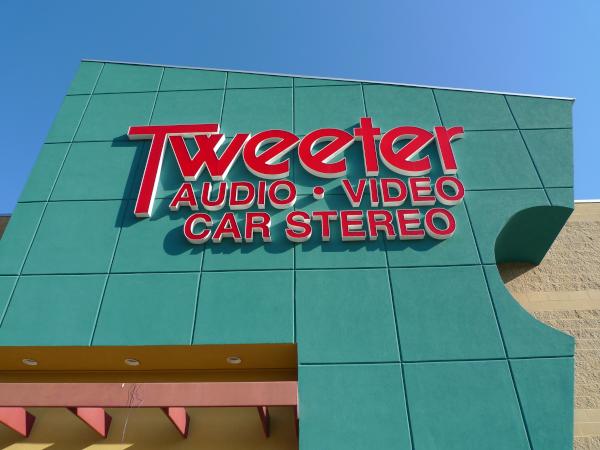 Tweeter was a Circuit City-like store on Harbison Boulevard in a Columbiana Center outparcel. I only went in the place once, and I'm afraid that it worked itself onto "not a great place" list for reasons mostly (but not entirely) beyond the staff's control. I forget exactly what I was looking for, or if it was just browsing, but the store was fairly crowded, and apparently a salesman at the car stereo speaker kiosk had just been asked by a customer to put in the customer's CD to see what it would sound like on the Tweeter's speakers. Mistake: suddenly the entire store was filled with the loudest possible Gonna F*** my B**** after I slap her up rap song imagineable. There were several parents with kids in the store and I saw them cringe. Granted the staff was blindsided, but they should either have thought about incidents like that beforehand, or at least have acted more swiftly in the event. I have no problem with whatever you listen to, but there are times and places.
Anyway, the whole chain went bankrupt in 2008 according to Wikipedia. I don't know why, but apparently there's not a lot of space in that area of retail. Even the #2 store failed, so I guess it's not a surprise that stores further down the food chain couldn't make it either.
UPDATE 1 March 2010: Sky City also has a post on this Tweeter.
UPDATE 6 January 2012 -- As noted by commenter Andrew, this (drastically remodelled) building is now open as Jared The Galleria Of Jewelry: