Archive for the 'Columbiana Mall' tag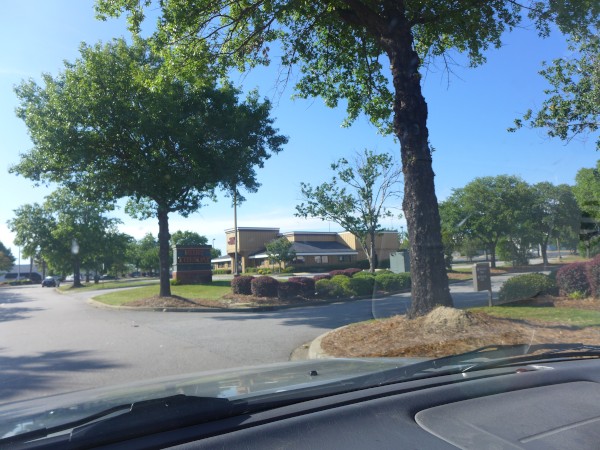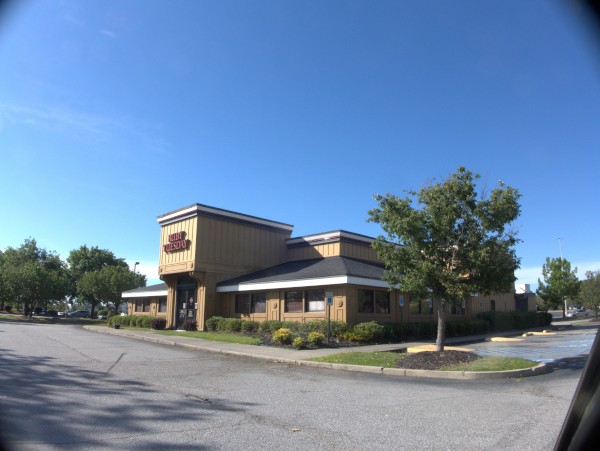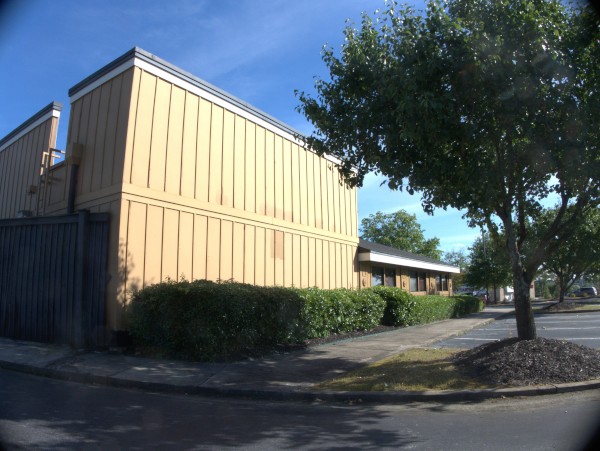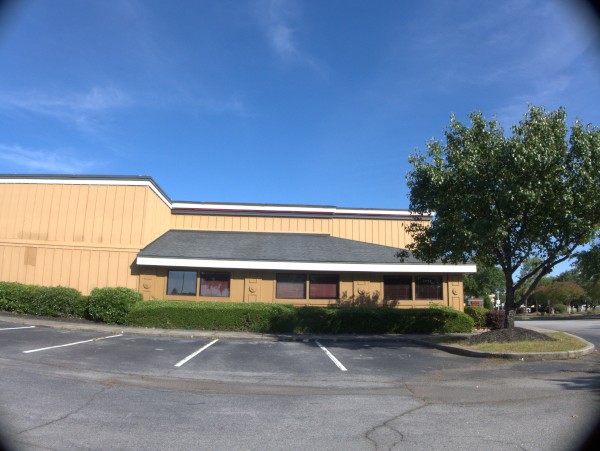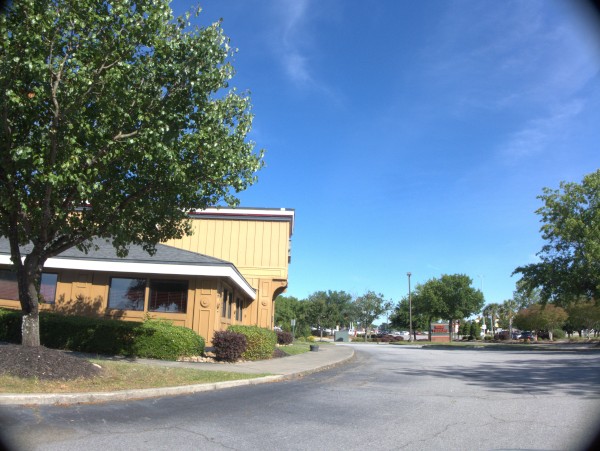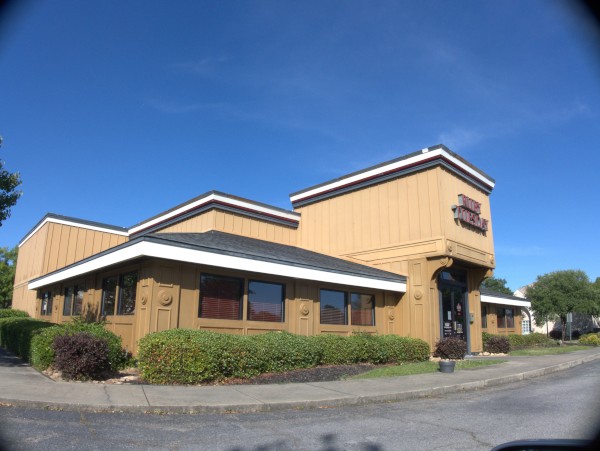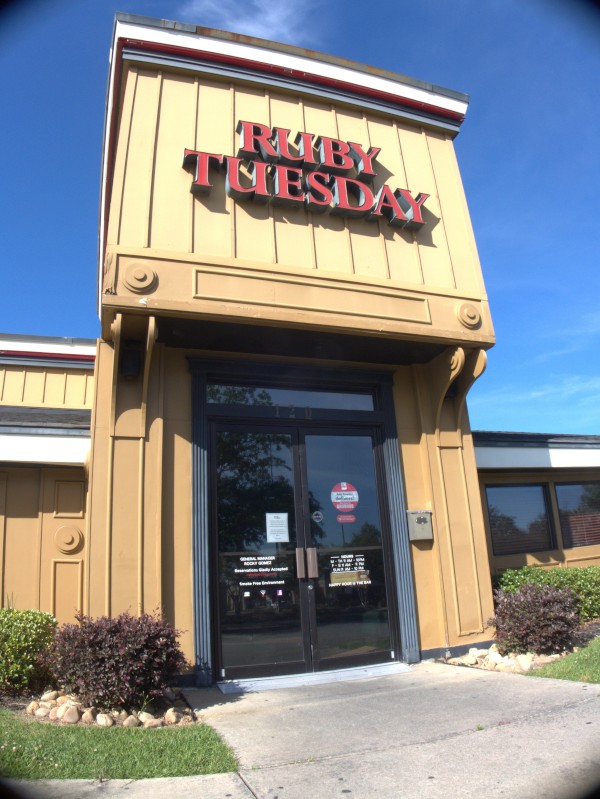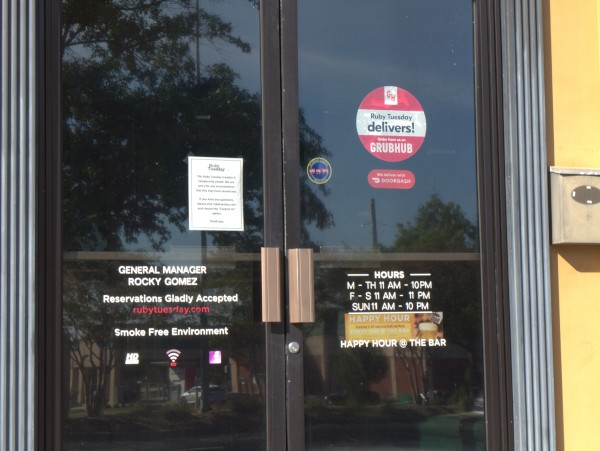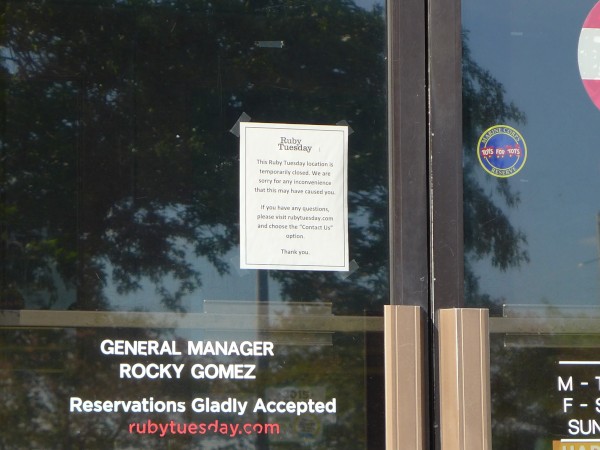 I did a closing for the Dutch Square Ruby Tuesday back in May. At that time I took pictures of this one, on a Columbiana Mall outparcel, as well. Since, unlike the other, there wasn't any clarity that this one was permanantly closed, I held off doing a post.
I drove back by today however, and nothing has changed. The "temporarily closed" sign is still up, but at this point I suspect that is no longer accurate. At the least, it's worth a mention and if they re-open later great! In the meantime, chalk up another one for for COVID-19.
UPDATE 7 June 2021 -- Razed: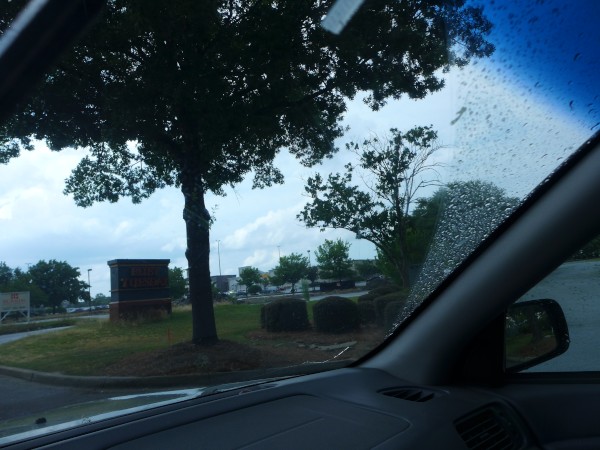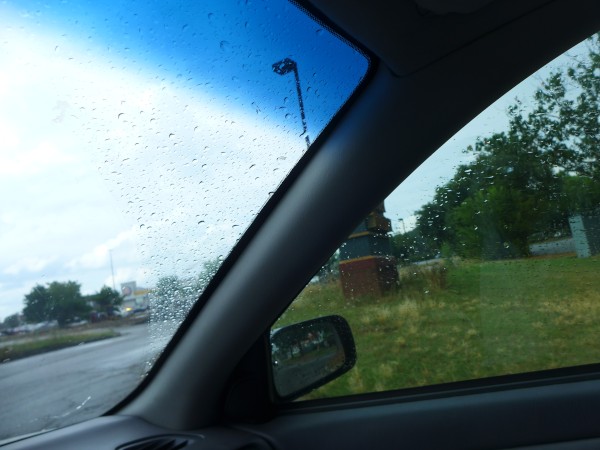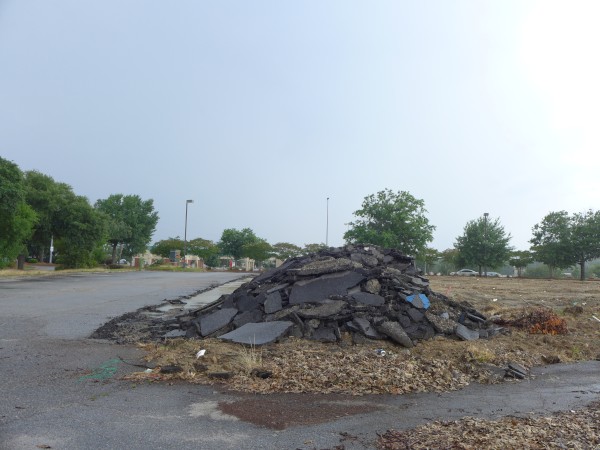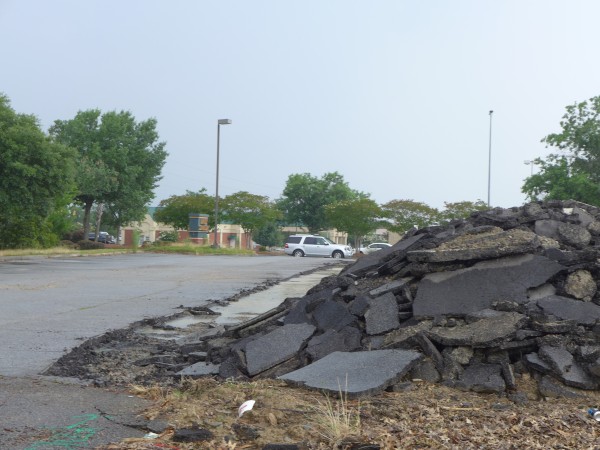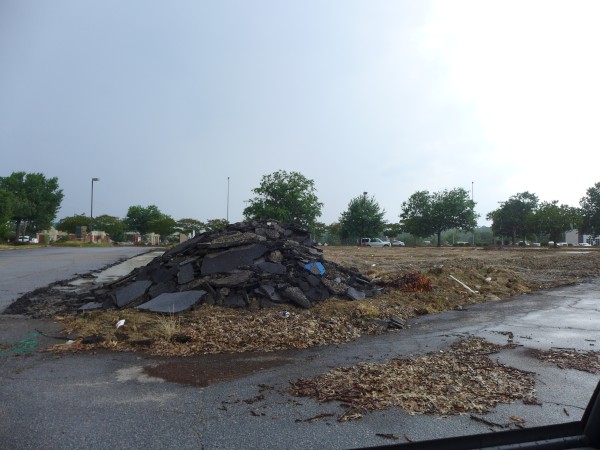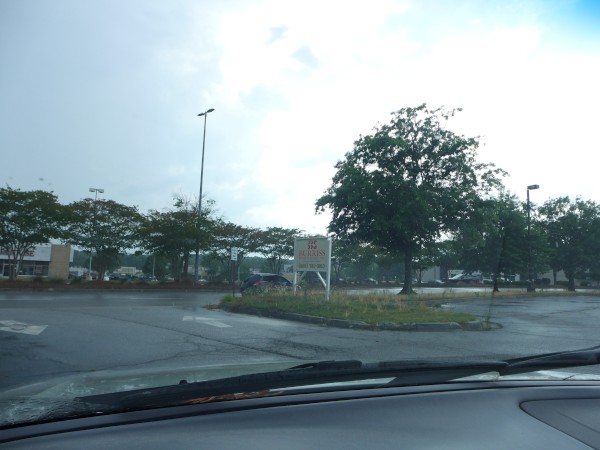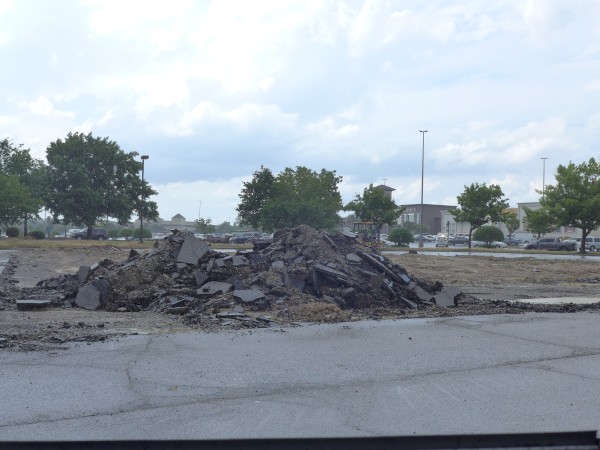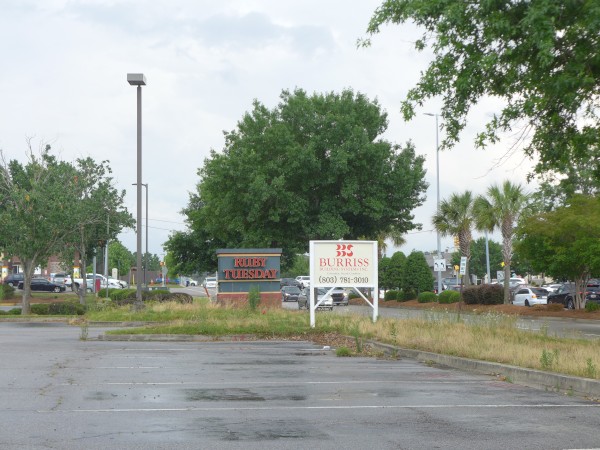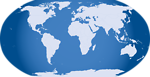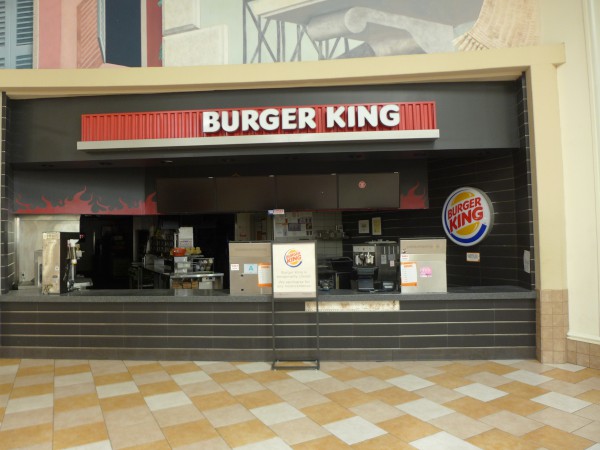 As mentioned several times in Have Your Say, the Burger King at Columbiana Mall is closed "temporarily". There's not any explanation on the sign making that claim, and apparently it has been several months. Ordinarily after such a length of time, I might write off the sign as wishful thinking, but in this case the equipment clearly has not been stripped, so who knows.
Almost as soon as I got inside to take this picture, somebody pulled the fire alarm, and everybody headed for the exits.
(Hat tip to commenter Deb)
UPDATE 9 October 2017 -- As mentioned in the comments this spot is setting up to be an American Deli so I'm taking the "temporary" off the post title: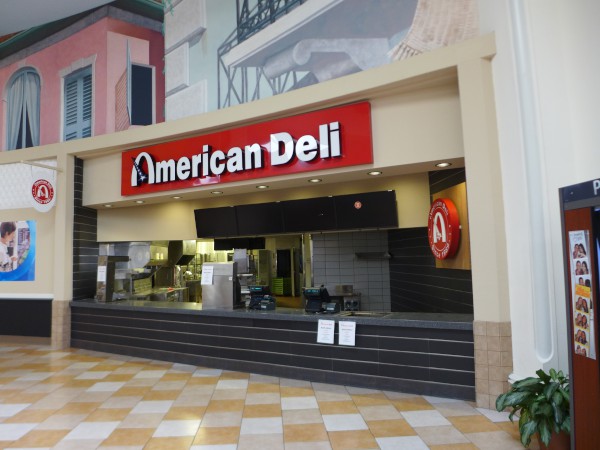 UPDATE 6 February 2019: Change the location from "Columbiana Mall" to "Columbiana Centre". Add location icon.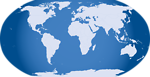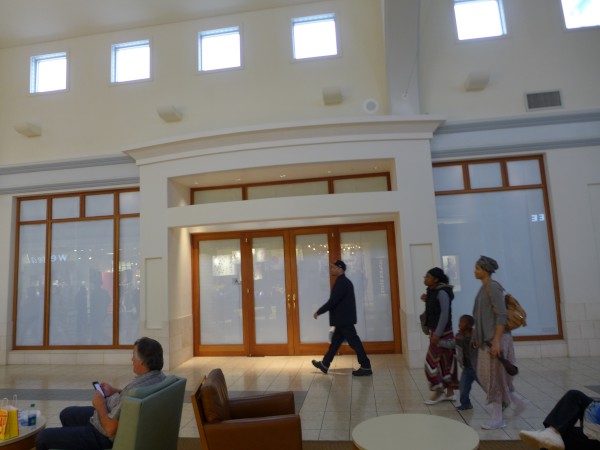 I think there was, or is, a Williams Sonoma on King Street in Charleston, and every now and then when I was in town and walking the shops district, I would drop in to see all the neat stuff that would never fit into my non-cooking lifestyle. I think I may have browsed this store too once, though my visits to Columbiana Mall are passing rare.
According to The State this was not a surprise closing, at least to mall management. They also mention that the Market Commons store in Myrtle Beach was closing as well. I'm unsure if that says more about Williams Sonoma or Market Commons which has struggled in recent years. Normally if a company is in trouble there will be some press about it, but all I see is a Motley Fool article citing a stock price fall.
According to the linked State article about the storefront
there's a plan in place for what we hope to be a huge surprise in 2018
On the one hand, that sounds upbeat, on the other hand, 1 year+ is a long time for a slot to stay empty.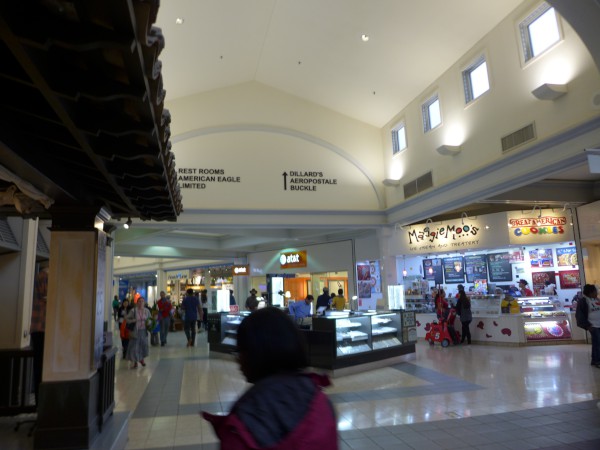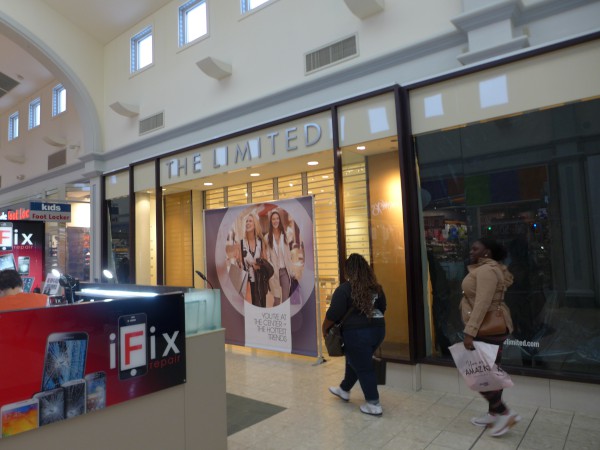 It was the 70s I guess when I first heard of The Limited, as they had a very catchy radio commercial whose refrain was
Look to The Limited!
That aside, I thought the name a little odd. I guess they were going for an "upscale" Limited as in "Limited Edition", but to me the name always brought up associations like "No, we don't have that, we're limited". Not that it really impinged on me either way as it was all women's clothes and I don't believe I ever set foot in any location.
This shop, at Columbiana closed in early January as part of the chain's axing of all its stores. Forbes has the story:
And another bites the dust.

Women's apparel chain The Limited on Sunday [8 January 2017] began closing all 250 of its stores across the United States and is slashing 4,000 jobs, the latest casualty of shopping's move online and the growth of fast fashion chains.
Interestingly, the article does not specifically say the chain is actually in bankruptcy of any chapter..
Posted at 12:11 am in Uncategorized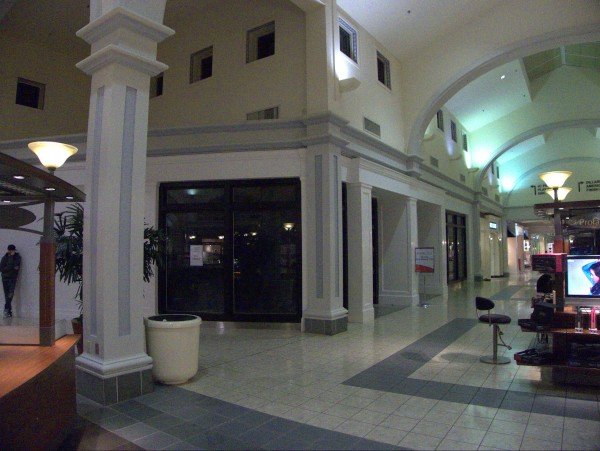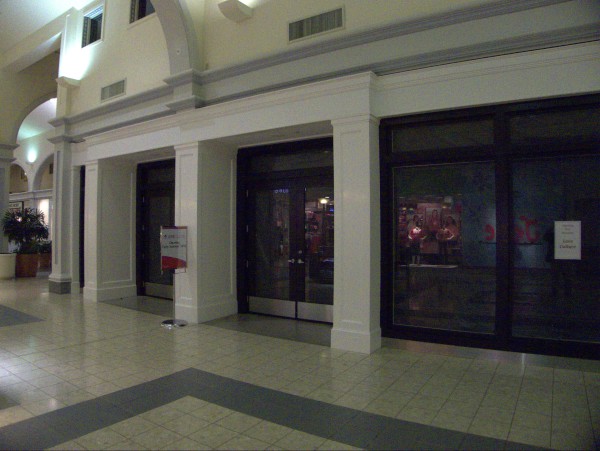 (The pictures aren't that great -- I was shooting ISO 3200, when I could have gotten by with 1600 or even 800).
The State says that this Abercrombie & Fitch in Columbiana Mall shuttered on 14 January 2012 as part of a bad-economy driven process that has already closed the King Street store in Charleston, and will close the Greenville store this weekend (28 January 2012). [The Myrtle Beach store in Coastal Grand Mall will remain open for now].
A&F is not a store I've ever entered, though I was pretty sure they sell clothes, and a glance at their web site confirms that. The only association I have with the name is an old joke/shaggy-dog-story that I heard parts of in the 70s that ended with
You can call me X, you can call me Y, but you doesn't has to call me Abercrombie!
Apparently the mall will make good this loss when a store called Love Culture opens this summer. This is another clothing store, but apparently for women only. The current tagline on their site
On the hunt for cute clothes!
and the two somewhat campy, retro graphics suggest a fairly young demo.