Posted at 12:11 am in Uncategorized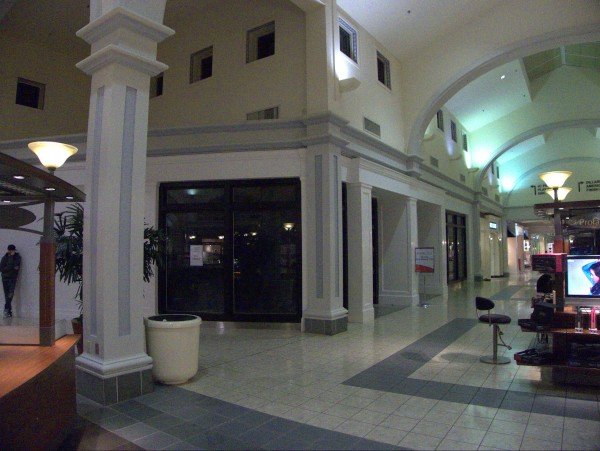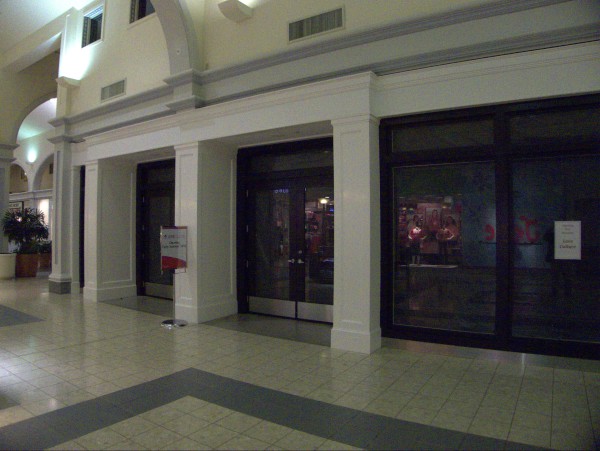 (The pictures aren't that great -- I was shooting ISO 3200, when I could have gotten by with 1600 or even 800).
The State says that this Abercrombie & Fitch in Columbiana Mall shuttered on 14 January 2012 as part of a bad-economy driven process that has already closed the King Street store in Charleston, and will close the Greenville store this weekend (28 January 2012). [The Myrtle Beach store in Coastal Grand Mall will remain open for now].
A&F is not a store I've ever entered, though I was pretty sure they sell clothes, and a glance at their web site confirms that. The only association I have with the name is an old joke/shaggy-dog-story that I heard parts of in the 70s that ended with
You can call me X, you can call me Y, but you doesn't has to call me Abercrombie!
Apparently the mall will make good this loss when a store called Love Culture opens this summer. This is another clothing store, but apparently for women only. The current tagline on their site
On the hunt for cute clothes!
and the two somewhat campy, retro graphics suggest a fairly young demo.
10 Responses to 'Abercrombie & Fitch, Columbiana Mall: 14 January 2012'
Subscribe to comments with RSS or TrackBack to 'Abercrombie & Fitch, Columbiana Mall: 14 January 2012'.
Leave a Reply