Archive for the 'nightclub' tag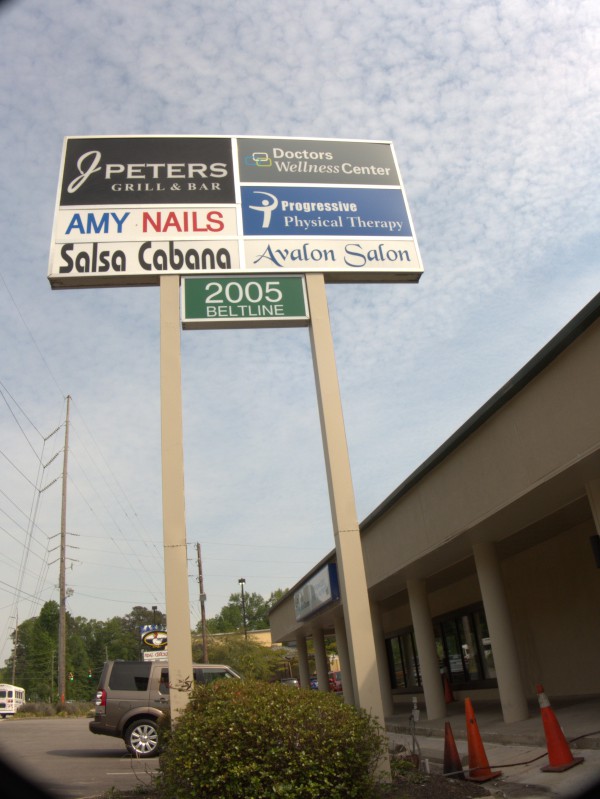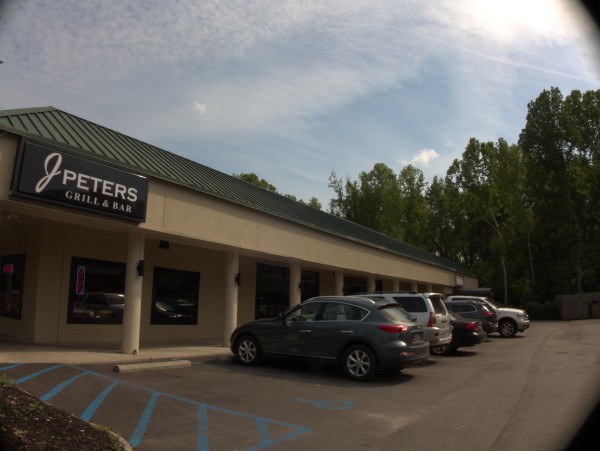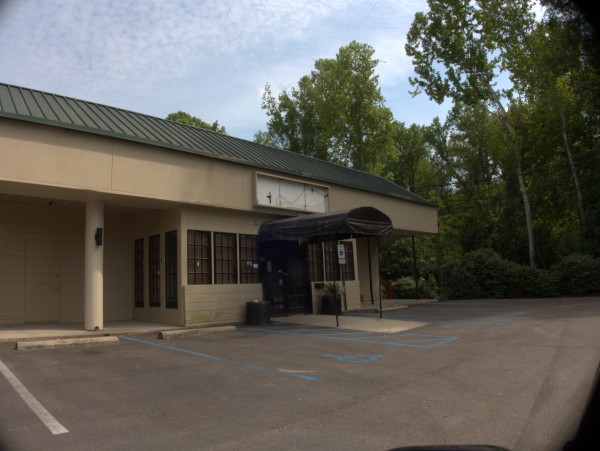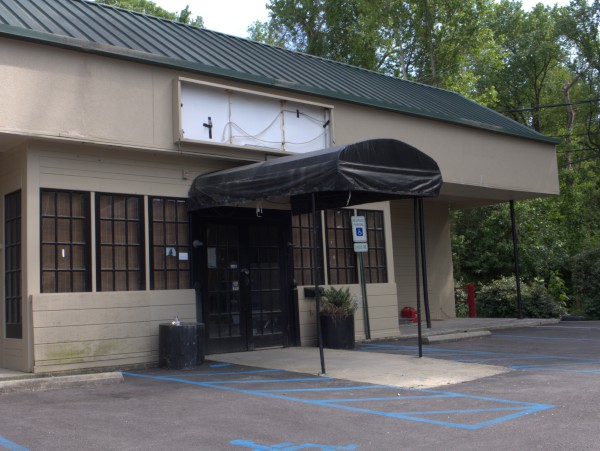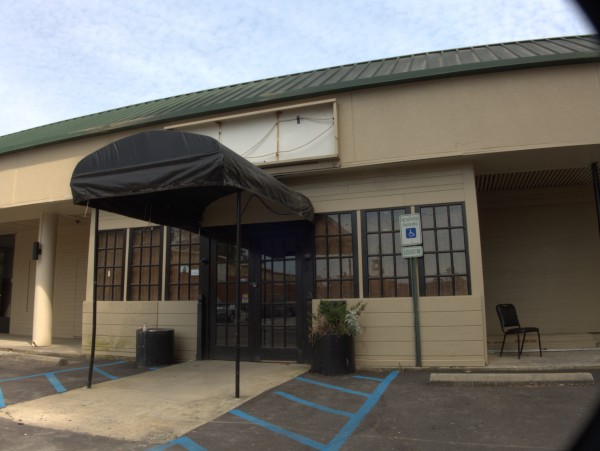 I remember at one time having to figure out whether this little Latin Dance club behind the D's on Beltline was in fact a Mexican Restaurant or a nightclub. In the event, it proved to be the later, which was a little disappointing to me. As far as I know they were not affected by the 2011 fire at D's or the October 2015 flood, but I could be wrong.
(Hat tip to commenter Sidney)
UPDATE 13 February 2017 -- Here's an instructional video from the club: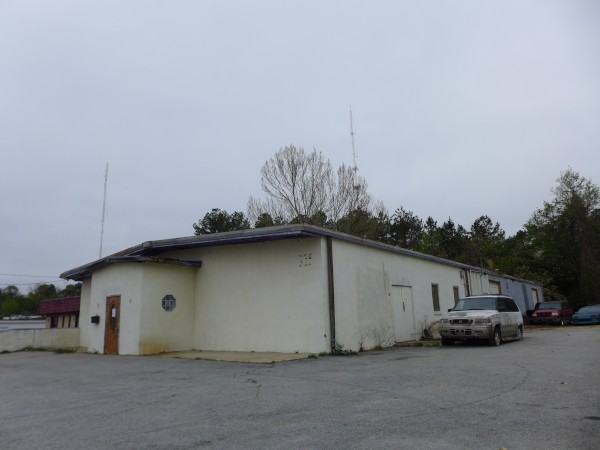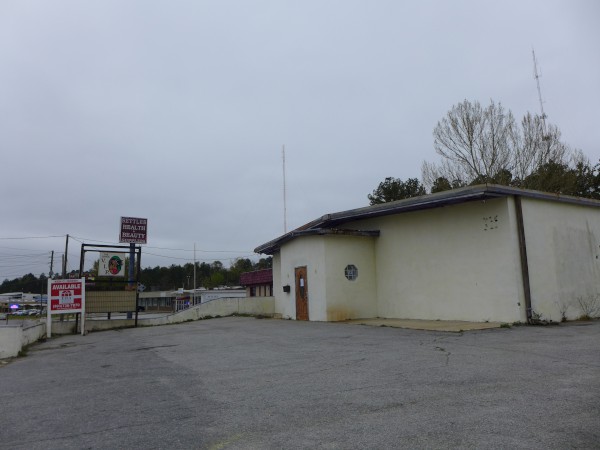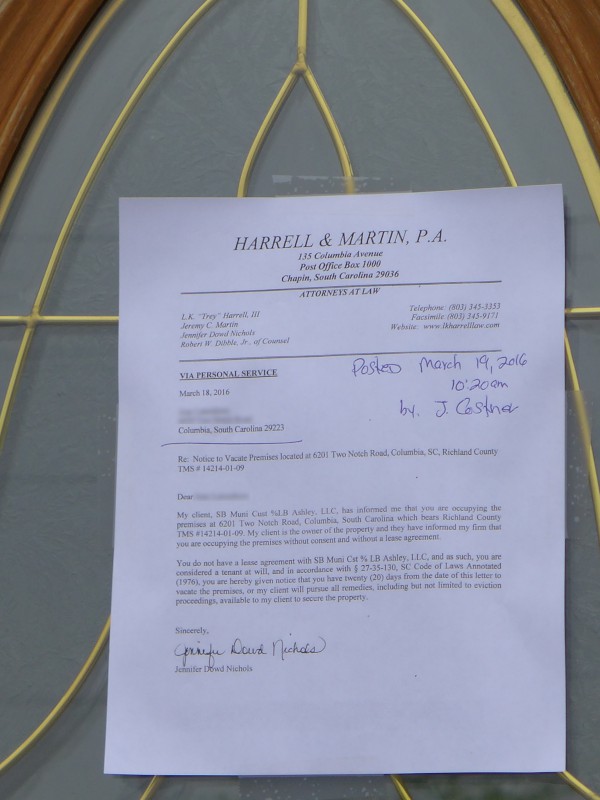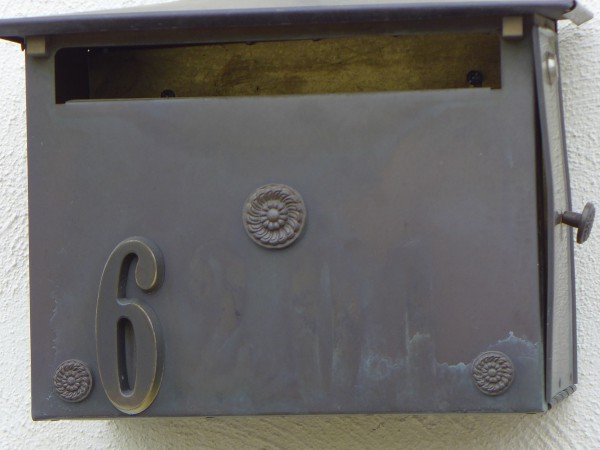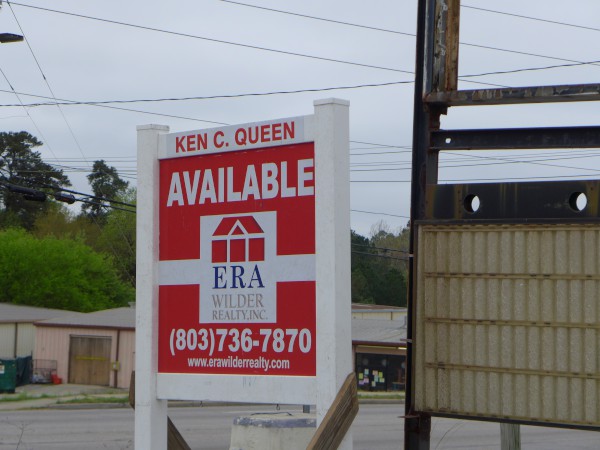 I noticed a real estate sign in front of this Two Notch building the other week and in checking further found an old Administrative Law Court decision that established this building was once The Locker Room, a name that sounds somewhat familiar to me, though I could not have placed it in this area.
The decision is somewhat interesting in that it is a denial of an ABC permit, mostly for the reason that the club's only idea for parking was a cockamayme scheme for valet parking to a lot two miles away.
I'm not sure if this The Locker Room was associated with the one in Eastover.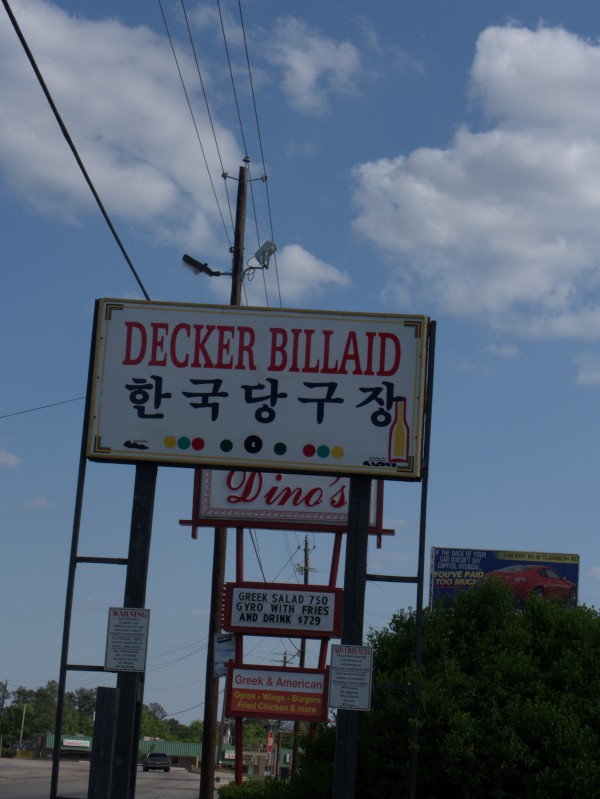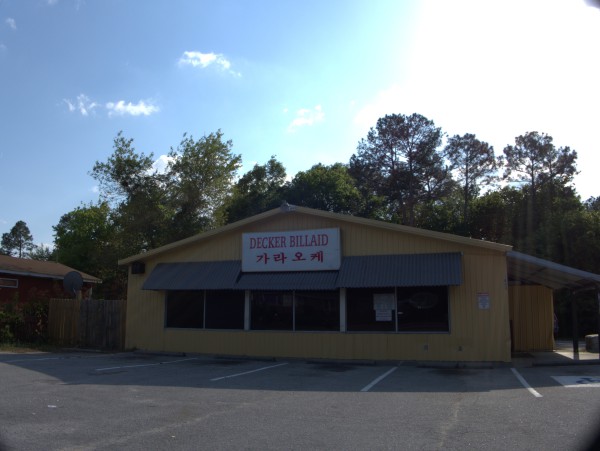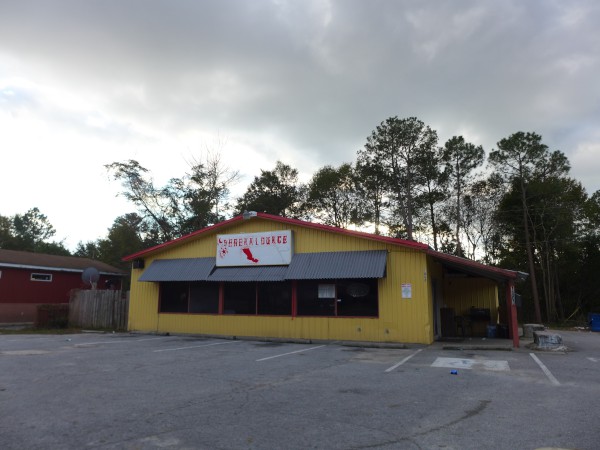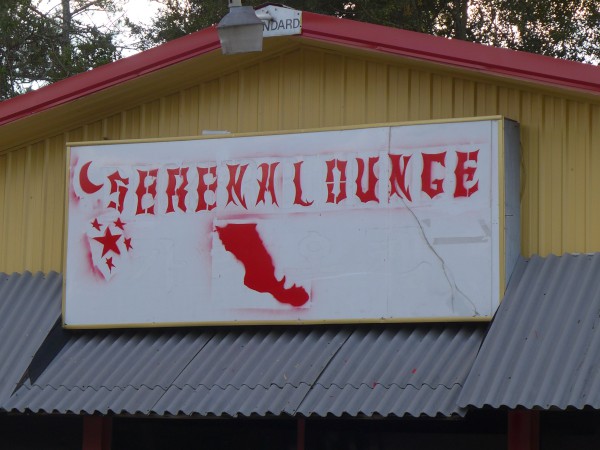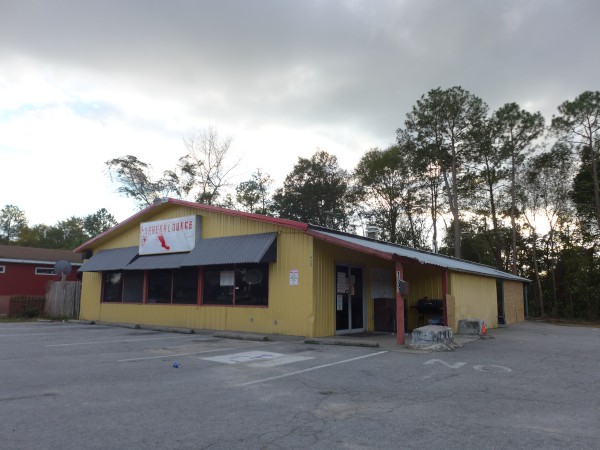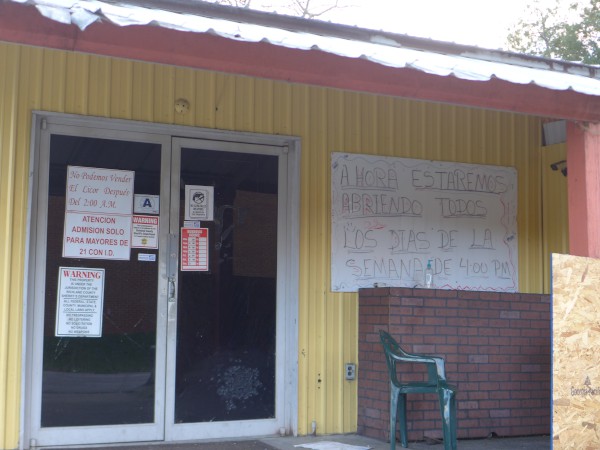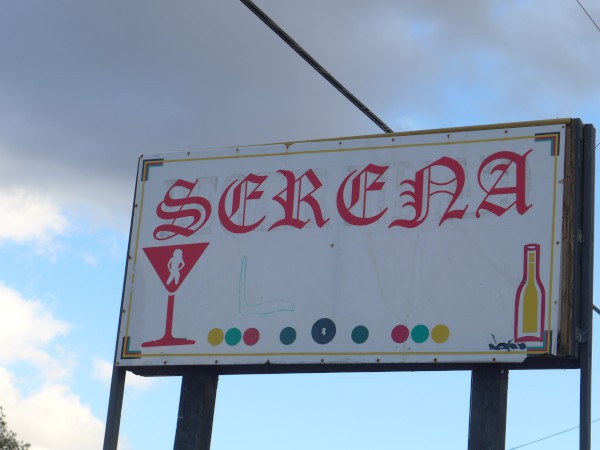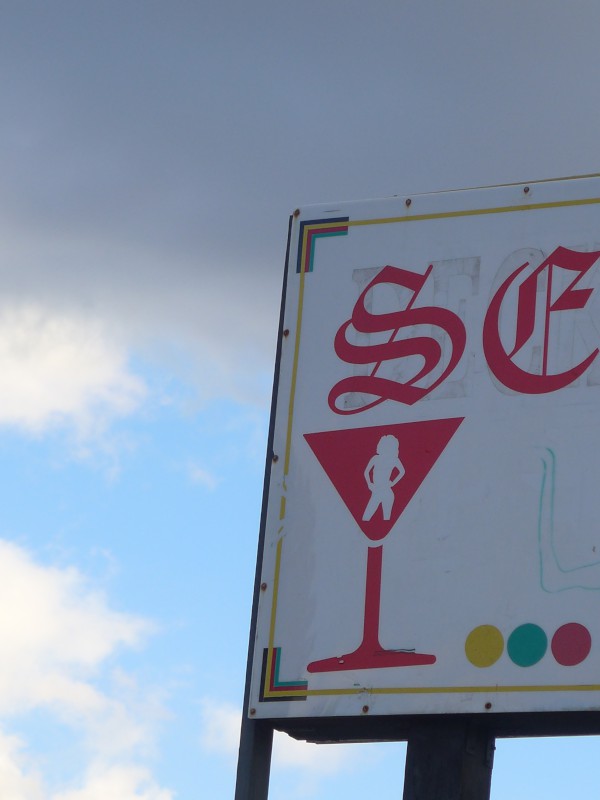 For many years this was Decker Billiard Club. It closed briefly and re-opened, probably unintentionally, as Decker Billaid.
I drove by recently and noticed the place is now a latin club called Serena Lounge.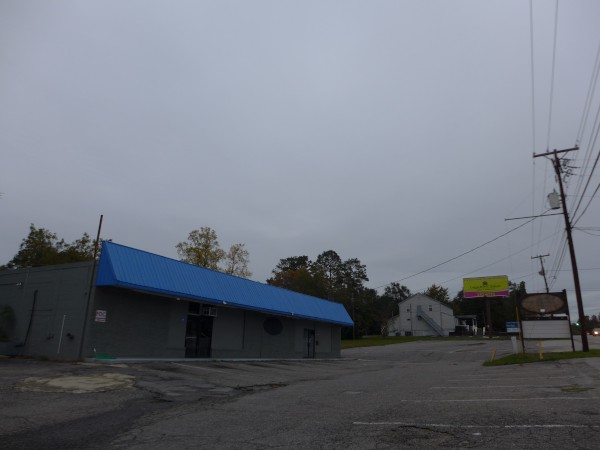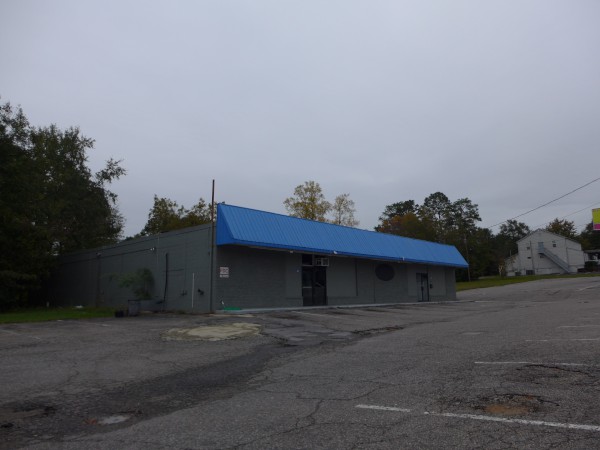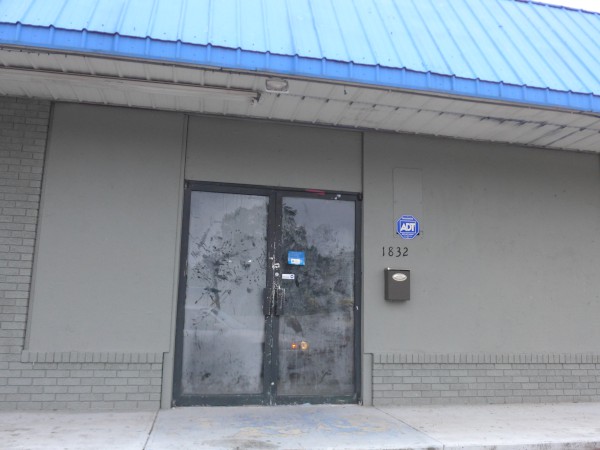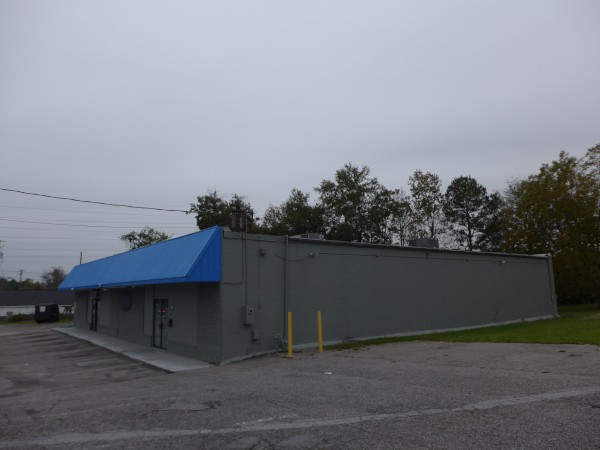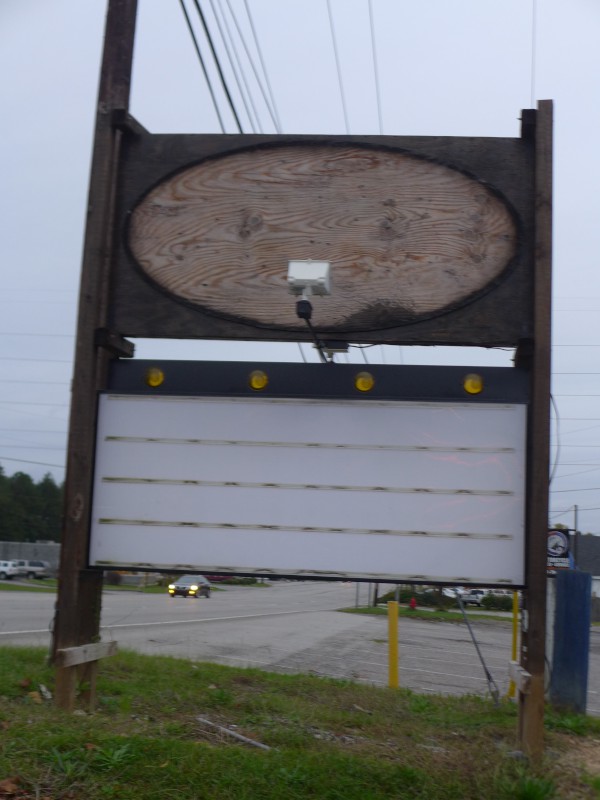 This little building on Airport Boulevard has apparently been a host of clubs over the years. I rember a few of the names that google turned up, but not all of them.
Most recently it was The Hanger Sports Bar and this Facebook page king of suggests, without ever saying so directly that it closed in late April of 2015.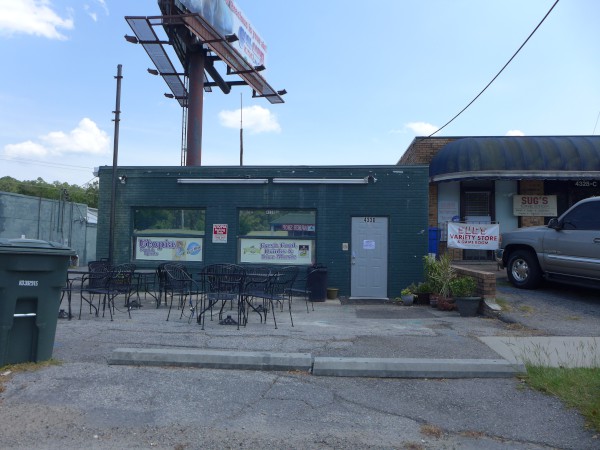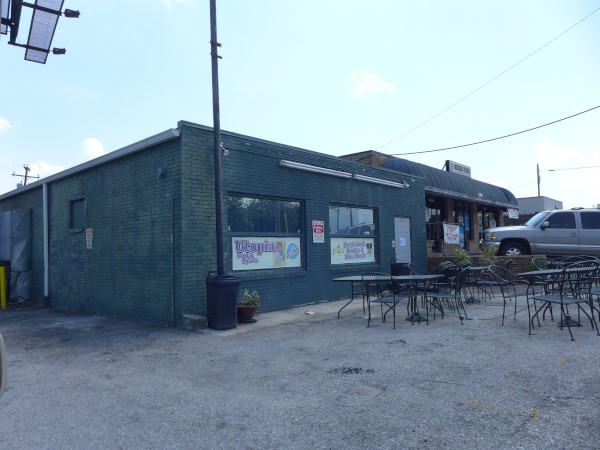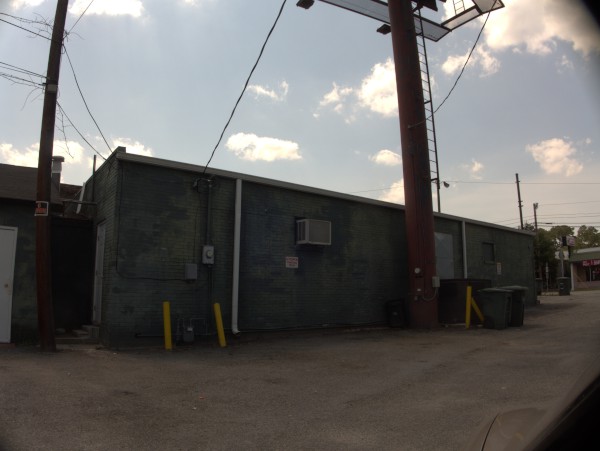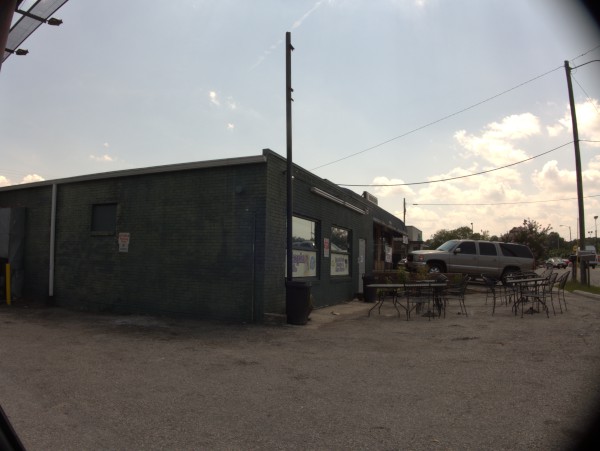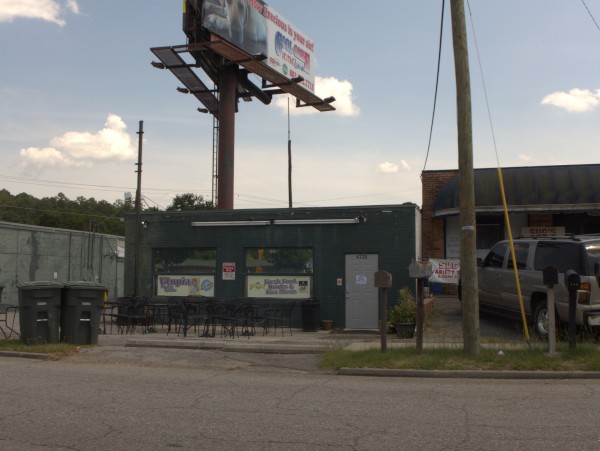 There's already been a good bit of discussion on this in Have Your Say but Utopia Food & Spirits, a local music venue and restaurant across from Cross Hill Market, has closed after suffering extensive electrical damage on 20 June.
Although I posted about their move from Rosewood to this location, I'm afraid the place was not really on my radar, but they seem to have been doing good work providing a showcase for local bands. Unfortunately repairing all the damage was just too expensive given the current economy.
The Free Times has the story here.
(Hat tip to commenter Justin)
Posted at 1:20 am in Uncategorized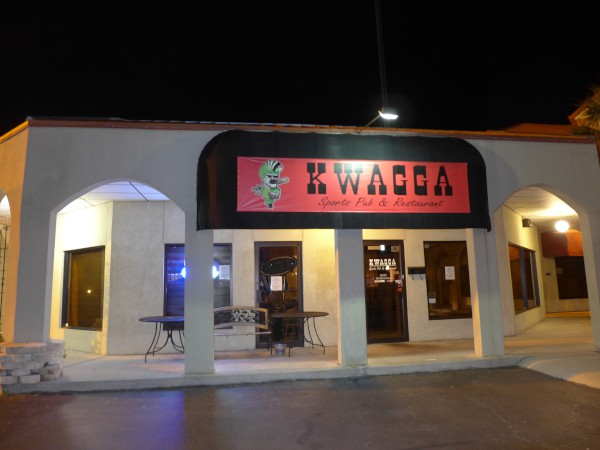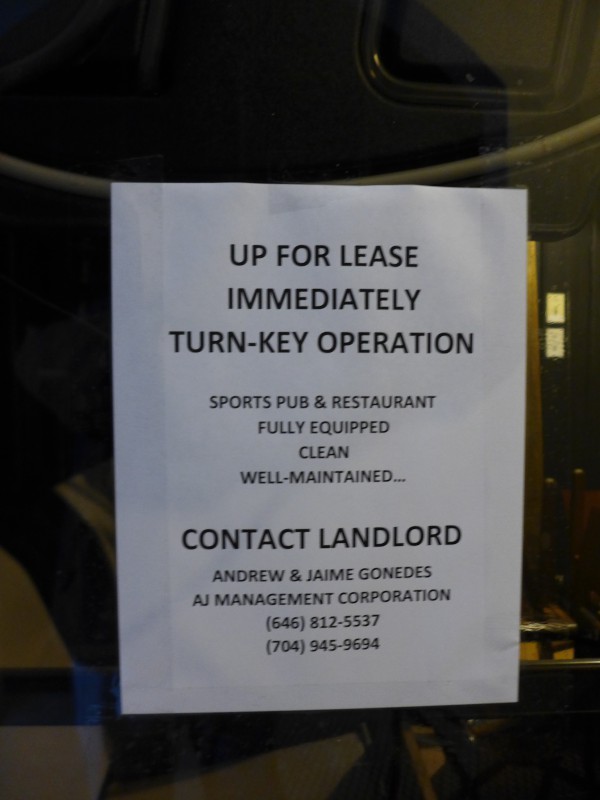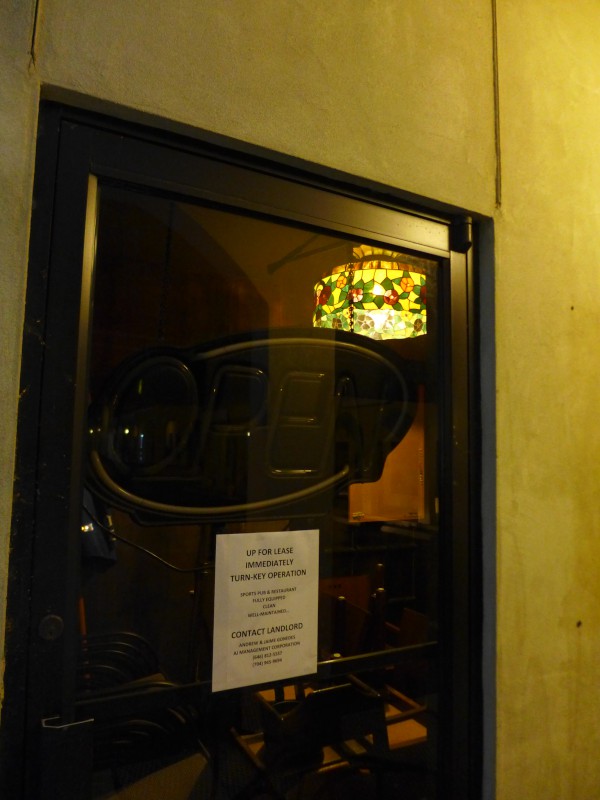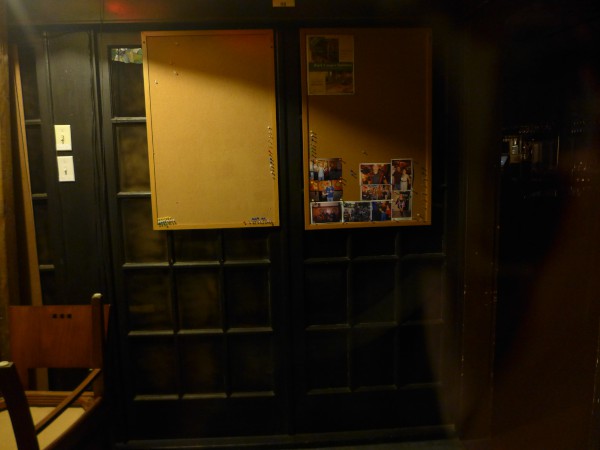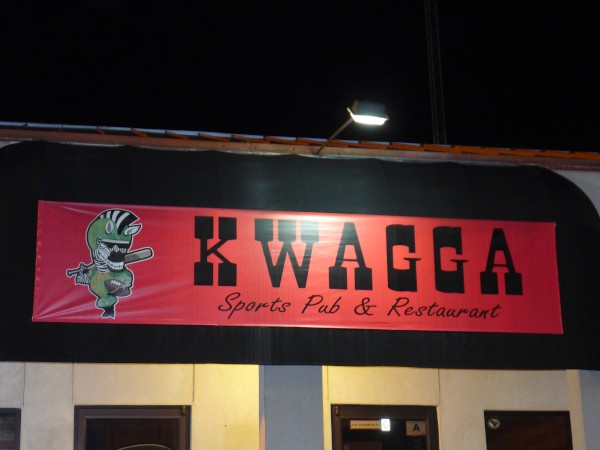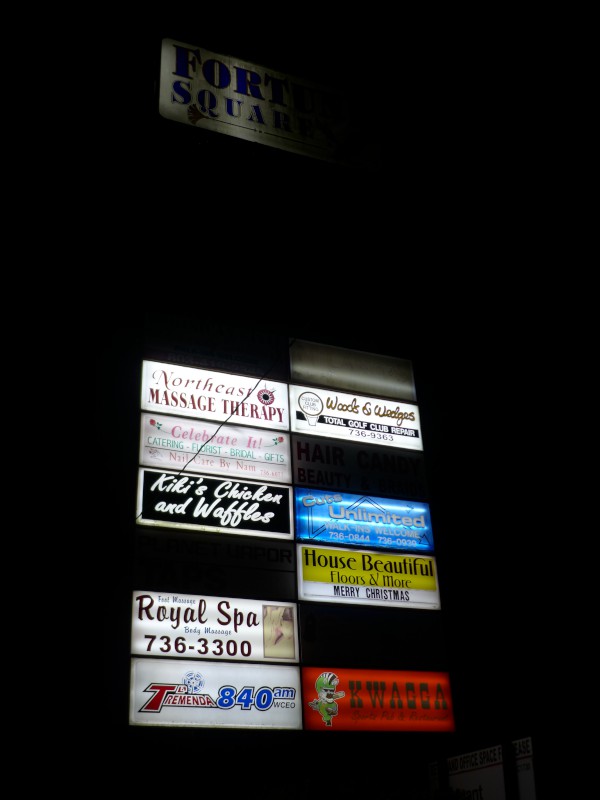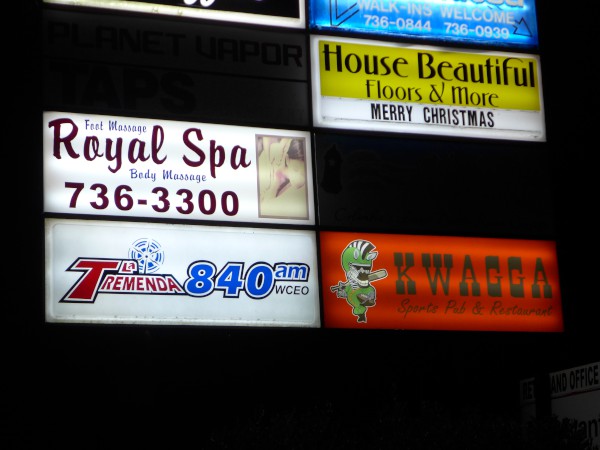 Kwagga is apparently the Afrikaans name for the Quagga, an extinct South African Zebra, and the place itself is now extinct as well.
This was the followup operation to The Puddlin' Duck, and commenter Joelc who notes that it was a nice place, but suffered the same problems as The Duck with the location.
It wouldn't hurt Fortune Square to buy some light bulbs.
(Hat tip to commenter Joelc)
Posted at 2:47 am in Uncategorized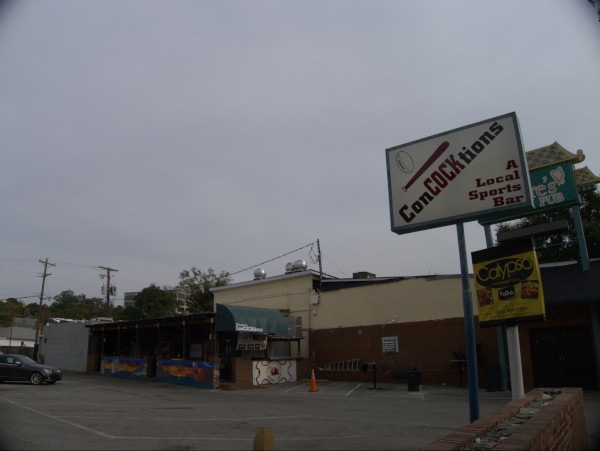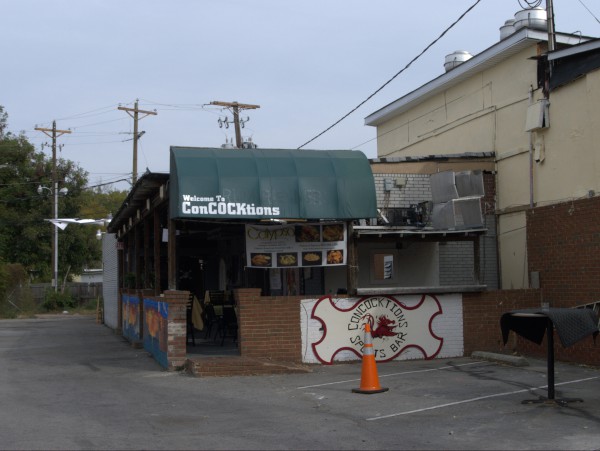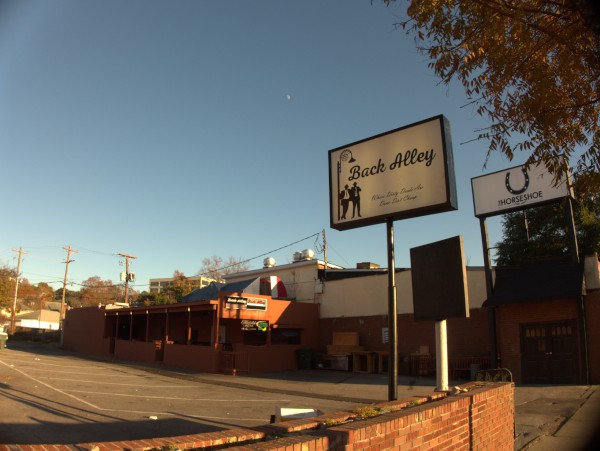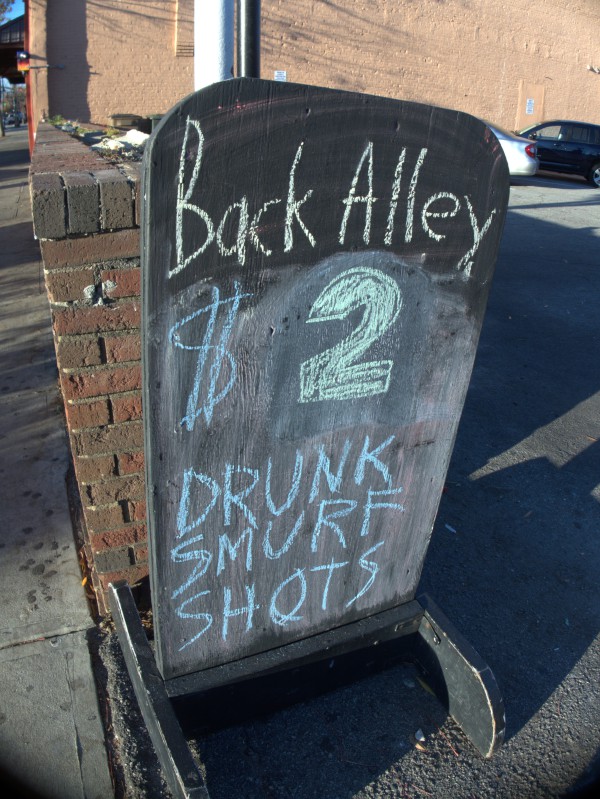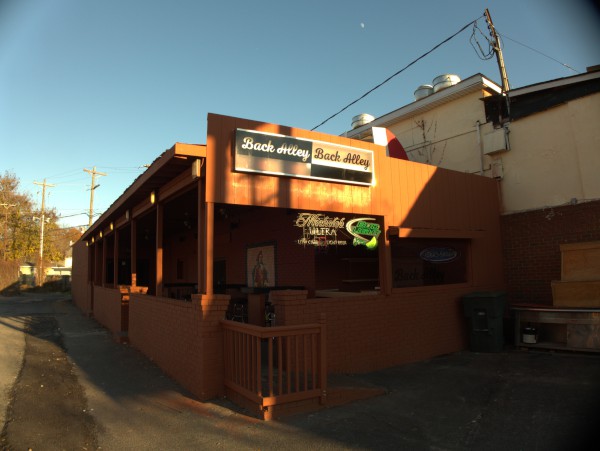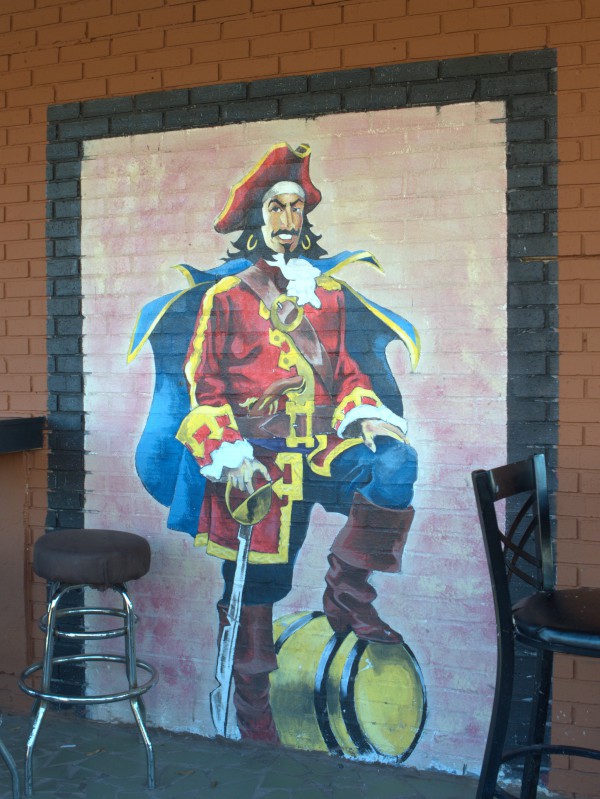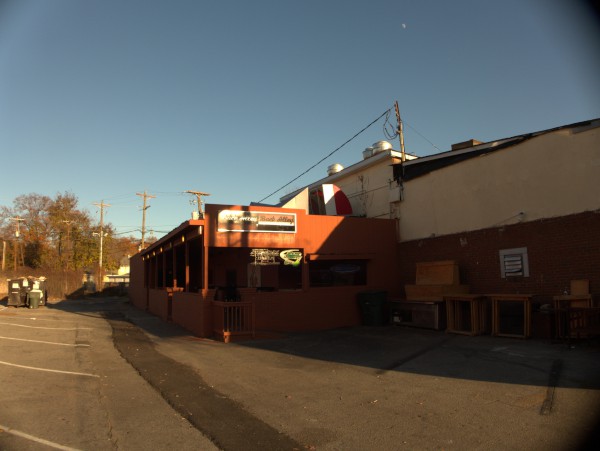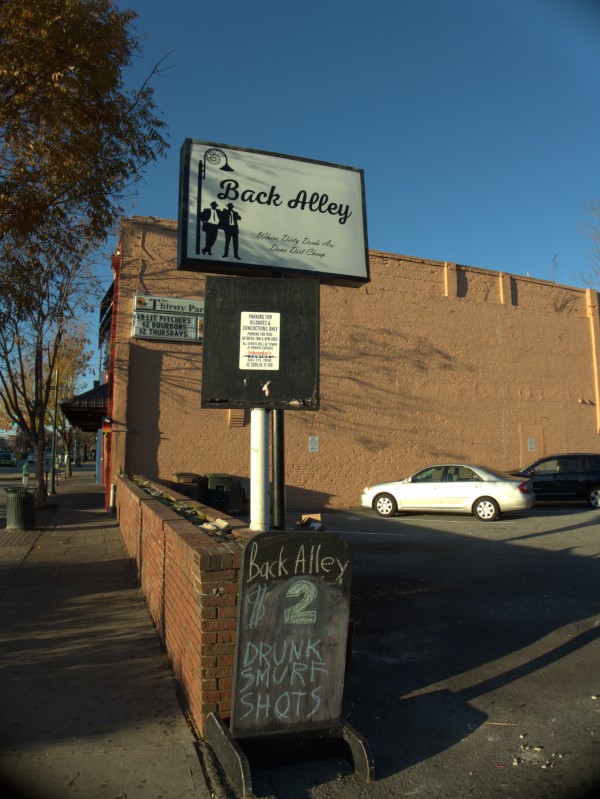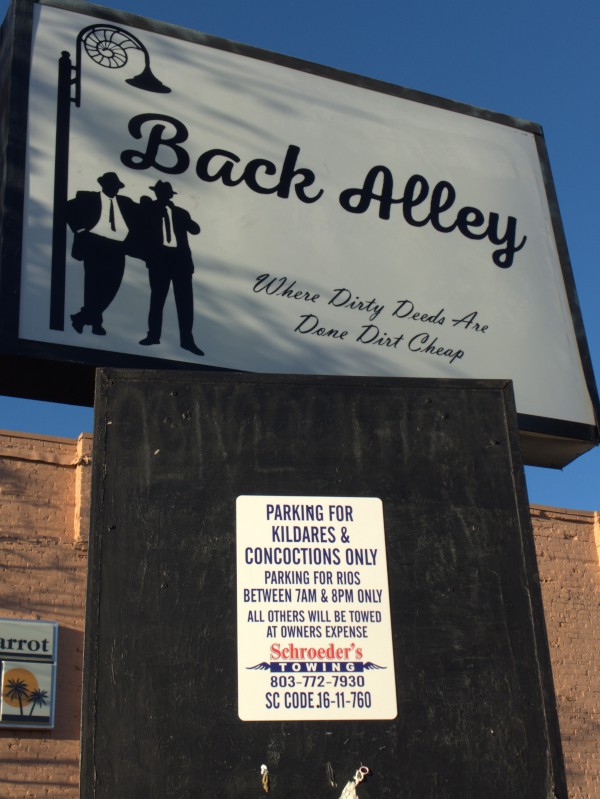 ConCOCKtions was the followup operation to Rum Runners in the little 724 Harden Street back lot building attached to the Kester's building.
There is already a followup in place, Back Alley. This building rotates so often that the parking lot signs have trouble keeping up (and spelling, though that's a separate issue).
(Hat tip to commenter Justin)
Posted at 2:20 am in Uncategorized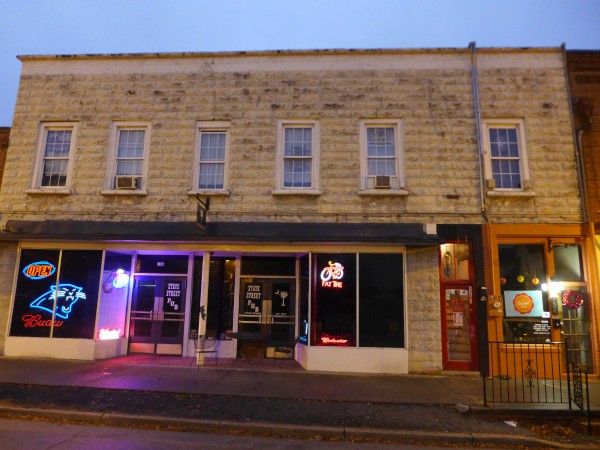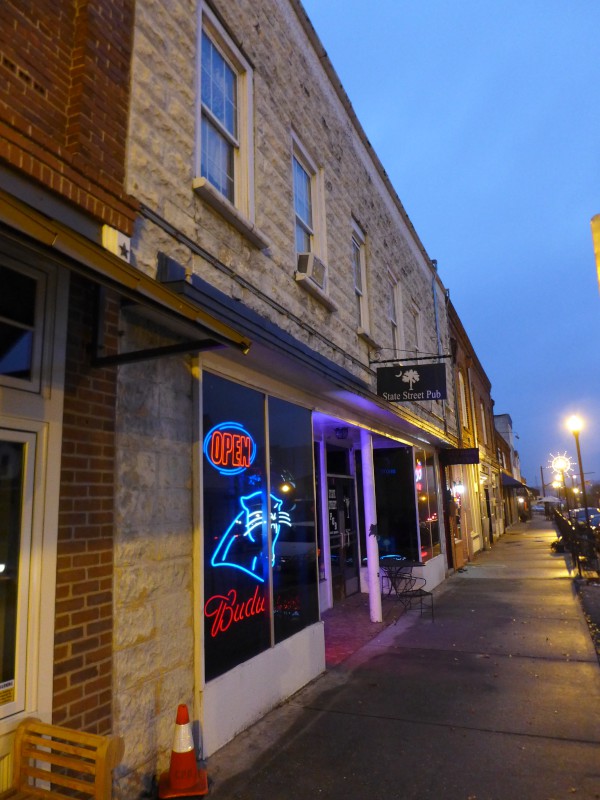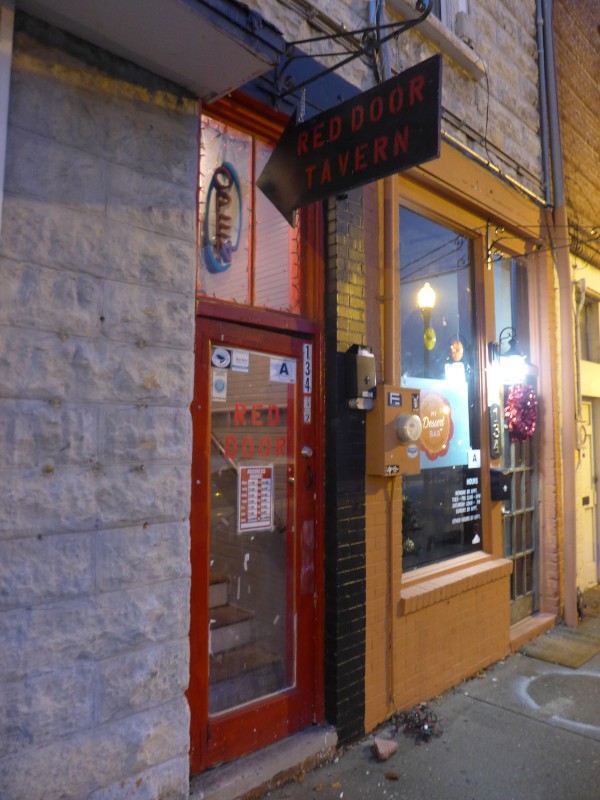 The Free Times reports that this State Street loft has closed as of early December.
I really like comedy and make the trek to Charleston fairly often for improv, so I don't know why I never made it across the river. It's funny, I guess.
Posted at 1:32 am in Uncategorized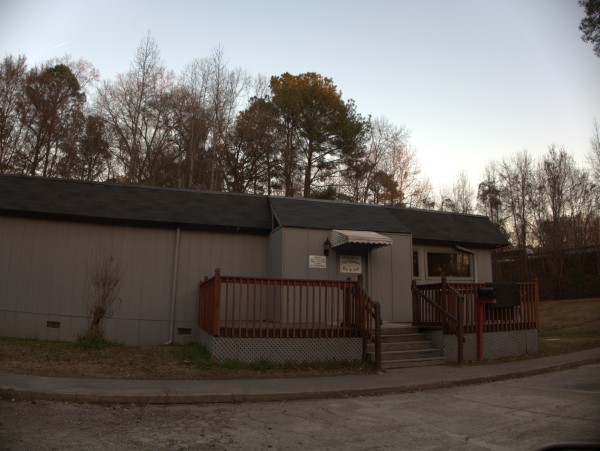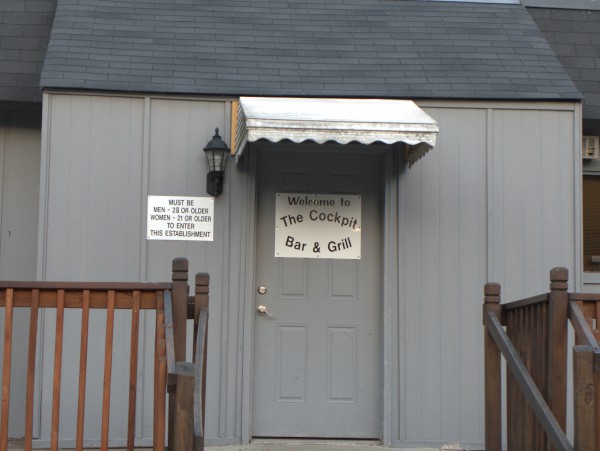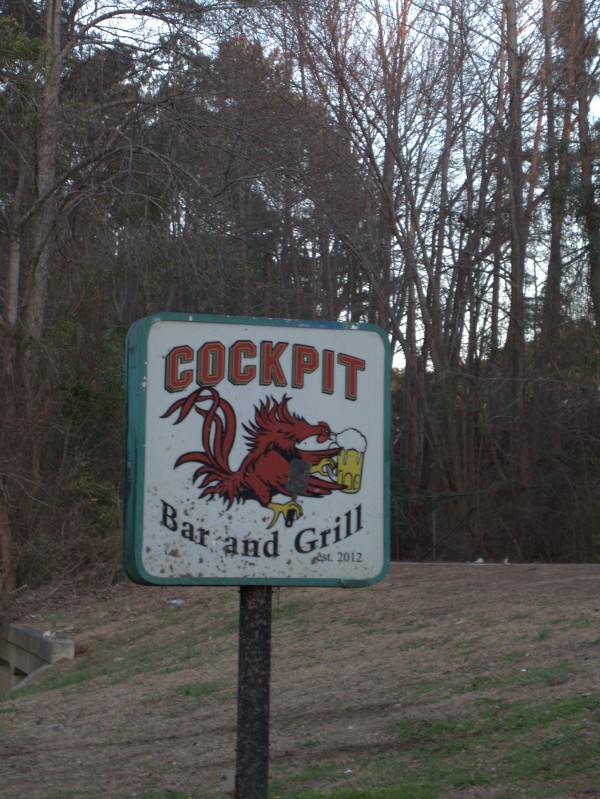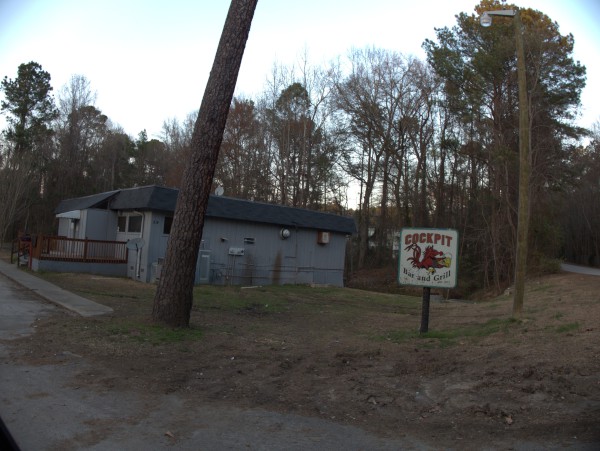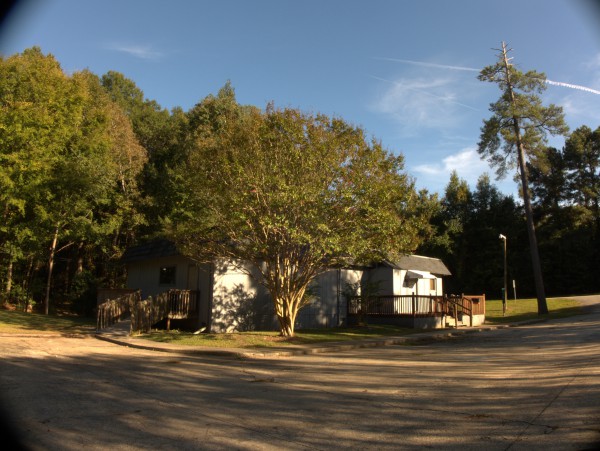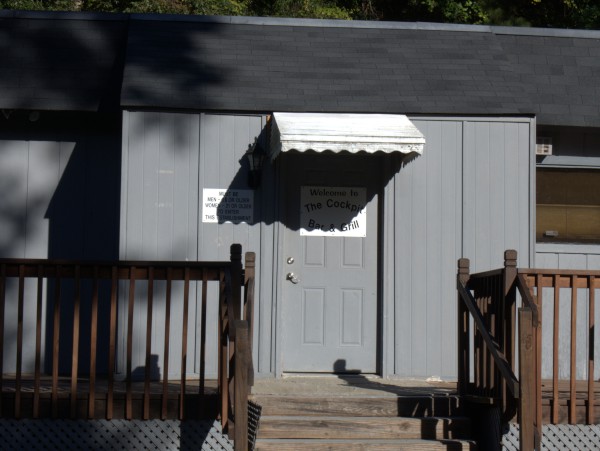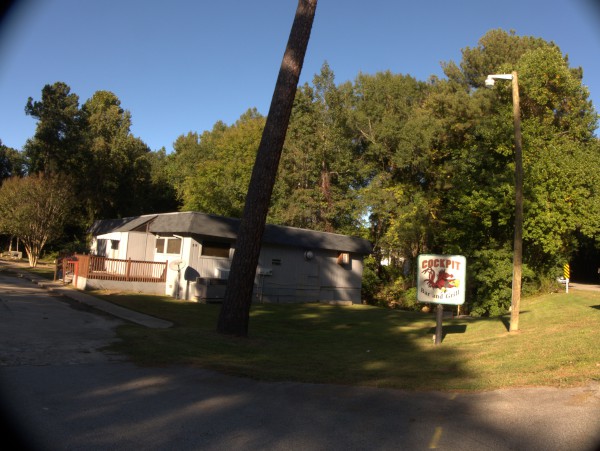 Commenter Joelc points out that The Cockpit on Berryhill road has shut down, or has been shut down.
This club was the follow-on operation to The Village Tavern, which closed in 2010. When Joelc mentioned a murder at the club as a factor in shutting it down, I did a google search, and was rather astonished to find that in fact there were *two* murders at the club, one in the parking lot, and one inside. The first happened in February 2014 and the alleged perpetrator has been arrested. The second happened in June 2014, was inside the bar, and (at the time the article was written) nobody was arrested.
(Hat tip to commenter Joelc)
Posted at 1:00 am in Uncategorized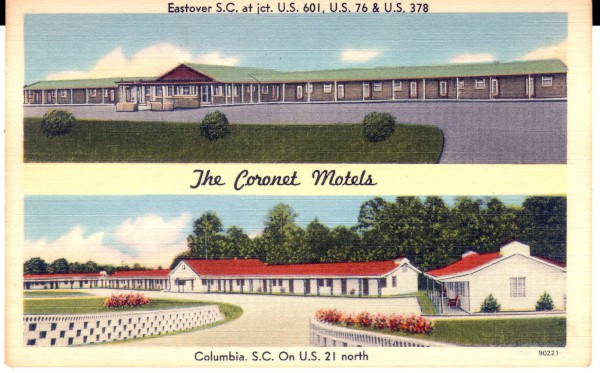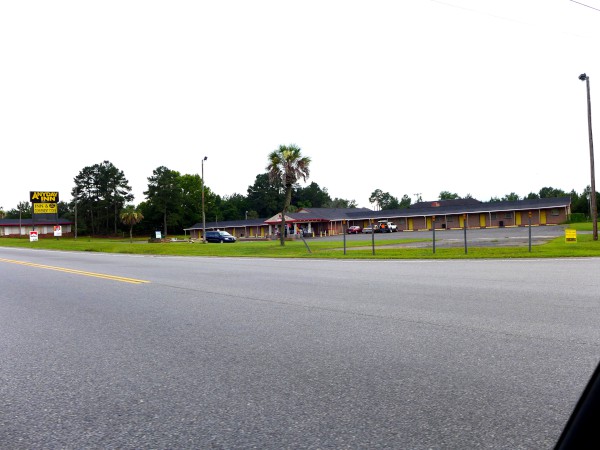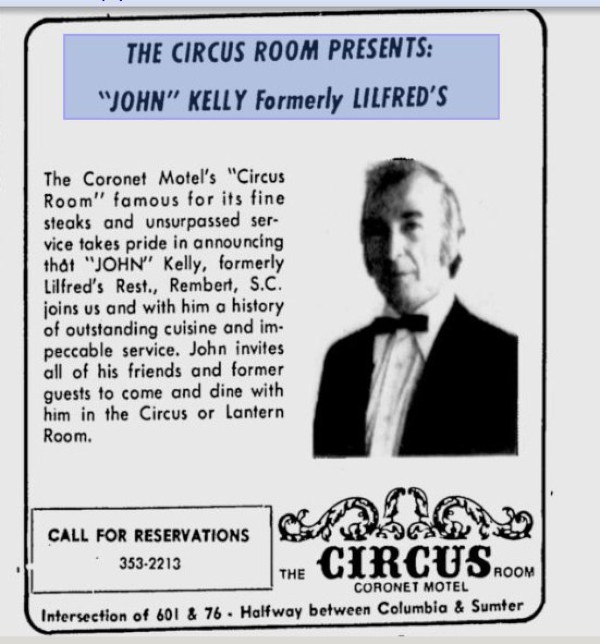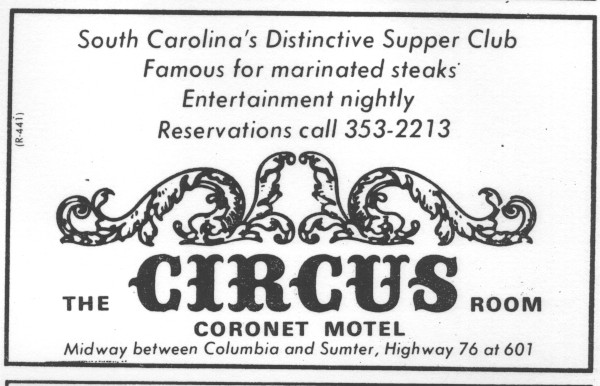 I probably should remember seeing this place more, as we drove past it on the way to the beach innumerable times while I was growing up. However, I always had my nose in a book, so I was only vaguely aware of the name Circus Room and couldn't have told you where it was. Or, for that matter, *what* it was. At this remove, my understanding is that The Circus Room was actually a circus style tent set up on the grounds of the Coronet Inn at the intersection of US-601 & US-378 in Eastover, and that the tent hosted a restaurant and nightclub. Even in these days of the metro area creeping ever outwards, this is a pretty rural area, and back in the day it must have been even stranger to find a well regarded hotspot here.
What was the attraction? Google pulls up this hint from the 2006 cookbook Cookin' with Cocky II: More Than Just a Cookbook
:
Bright Stevenson:

I first met Bright in the Fall of 1956. Bright owned the Coronet Motel and Circus Room nightclub in Eastover. The Circus Room had the finest food and the only mixed drinks in the Columbia area at that time.
The two ads above are from the Sumter Register in 1974 and 1976 respectively.
Amazingly, both Coronet motels still exist and still are in operation, although under different names and ownership. The Eastover location is currently an Anyday Inn and is now combined with a convenience store run in the old office.
The topic has come up in Have Your Say from time to time, and here is what some people have recalled:

The Circus Room was in the old Coronet Motel near Eastover which I think was somehow related to the motel with the same name on North Main. I know they used to advertise a lot on the radio and had quite a business at one time. I drove out to Eastover a few weeks ago and what was the Circus Room was a seedy convenience store in a no tell motel.

Tom

Tom---You are right. One thing about the Circus Room was that it featured USDA "Prime" steaks which is a rarity even for today. You could call in the morning and they'd marinate your steak all day for you. I live in Kansas now which is beef country and know of only one steakhouse type place out here where you can get USDA prime beef. John.

John Merrell

I had forgotten all about the Circus Room. This was one of a few out-in-the-boondocks restaurants where we would eat on occasion when my father felt like driving out into the country (circa 1965-68). I remember the food being pretty good and it having a totally unpretentious atmosphere, but that was when gas was 25¢ a gallon, and it was easy to justify such a long trip for a good steak. I'm sure if the Circus Room had been a couple of miles down Trenholm Road, that would have been where we would have visited most often when we ate out, which at that time was once, maybe twice a month. Ancient and forgotten fond memories, thanks John.

Michael Taylor

The Circus room is still back there, but the entire back part of the motel is living quarters for the people who run it. The woman told me they took the tent down when they moved in.

She also said the guy who built the motel back in the fifties still drops into the convenience store every day.

jamie

Coronet Motel w/ Circus Room restaurant. Actually, that was out where US 601 intersects Sumter Hwy., but the restaurant was so good that folks used to drive from Columbia all the way out to Eastover to eat there. Bright Stevenson Jr owned it. His dad owned the Coronet Motel up out North Main St., going toward Blythewood.

Sid
UPDATE 24 October 2014: Added Yellow Pages graphic from the 1970 Southern Bell phonebook.