Archive for the 'Stoneridge Drive' tag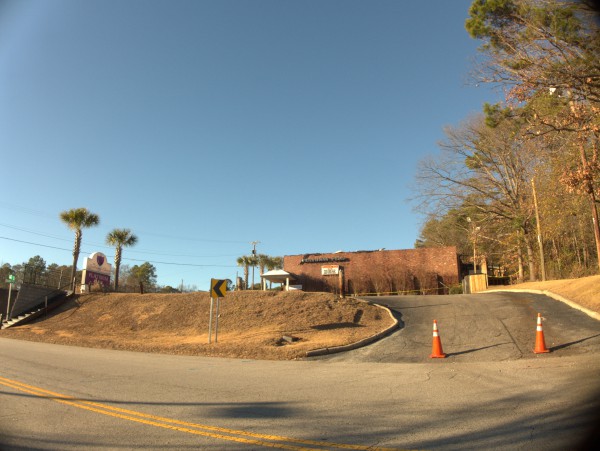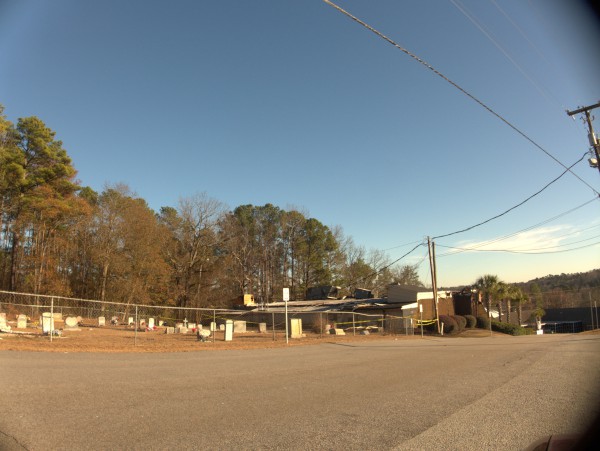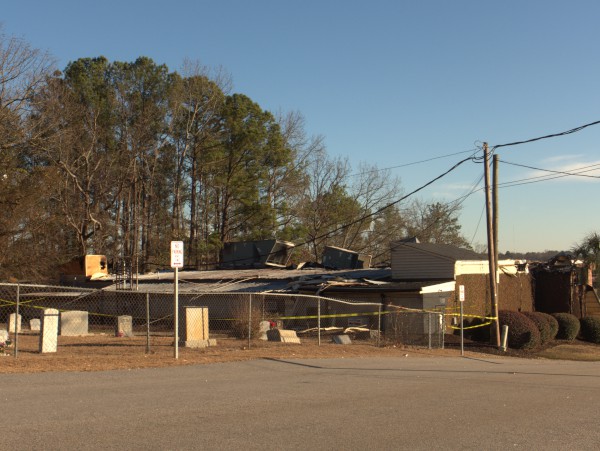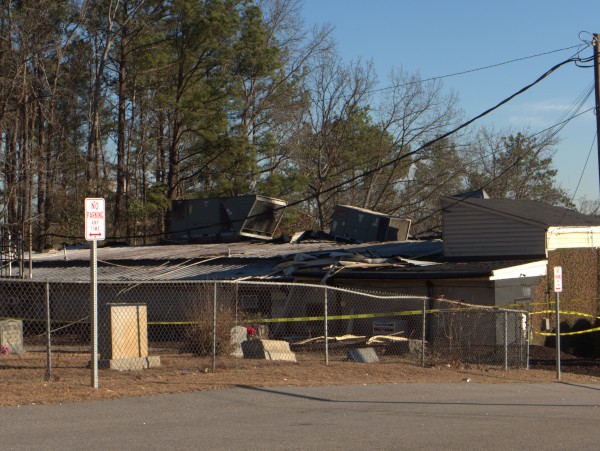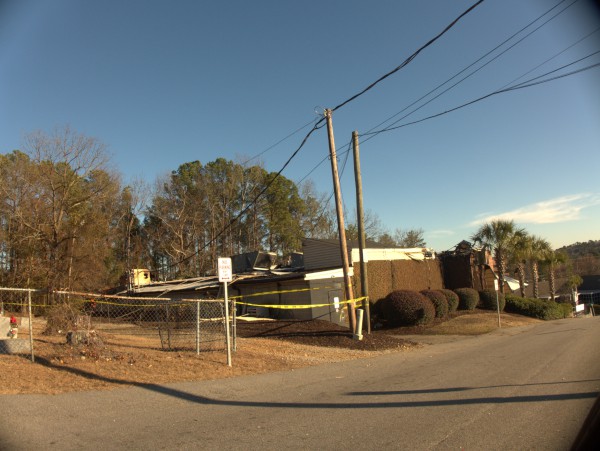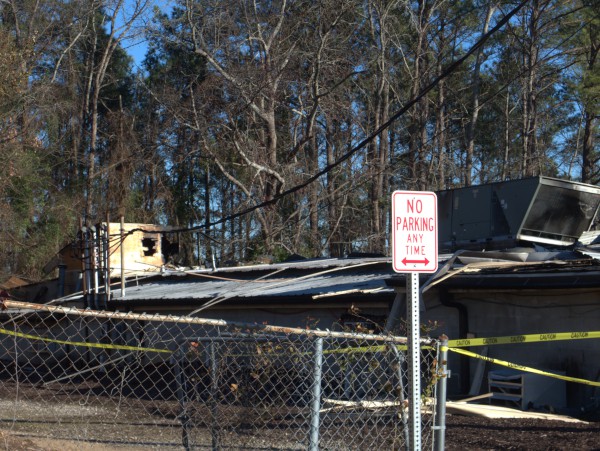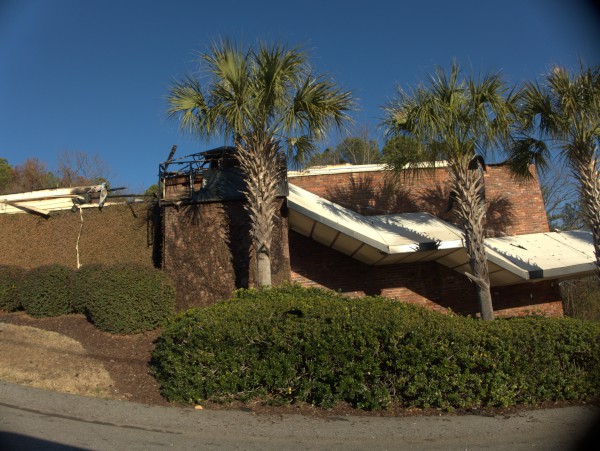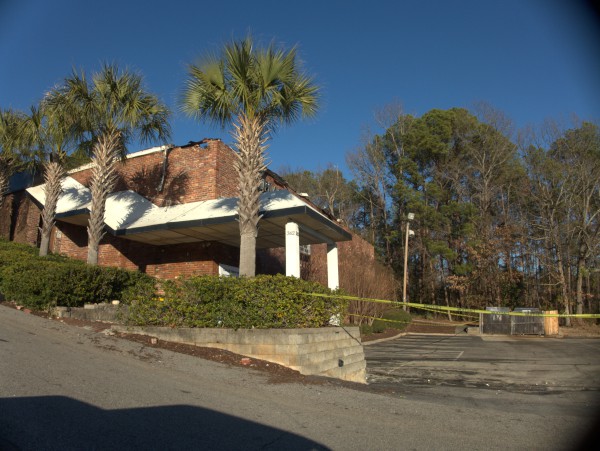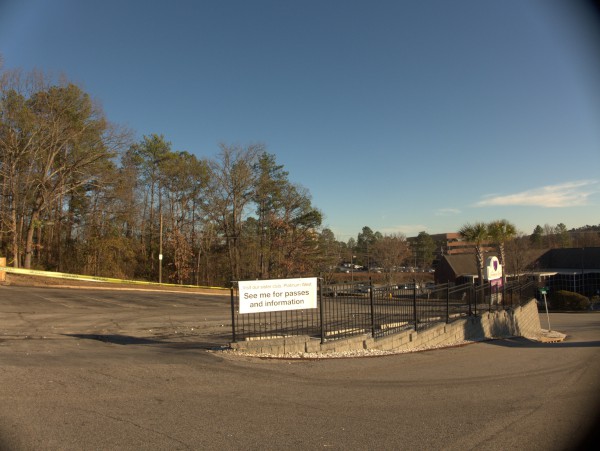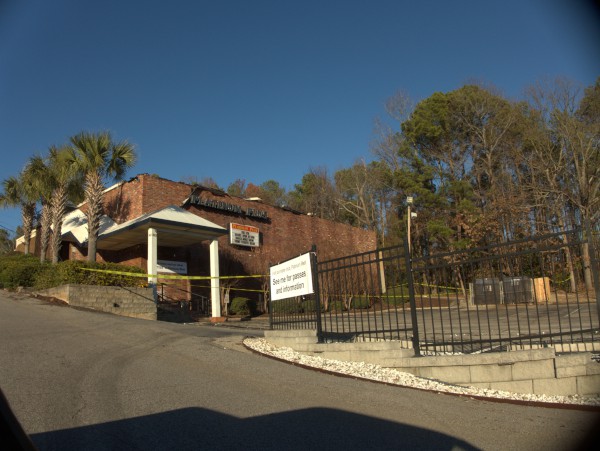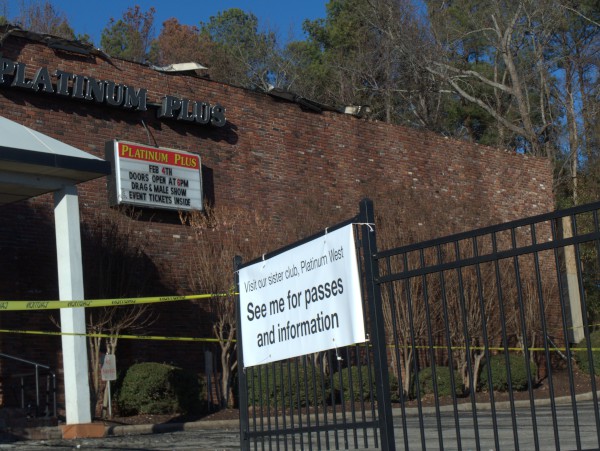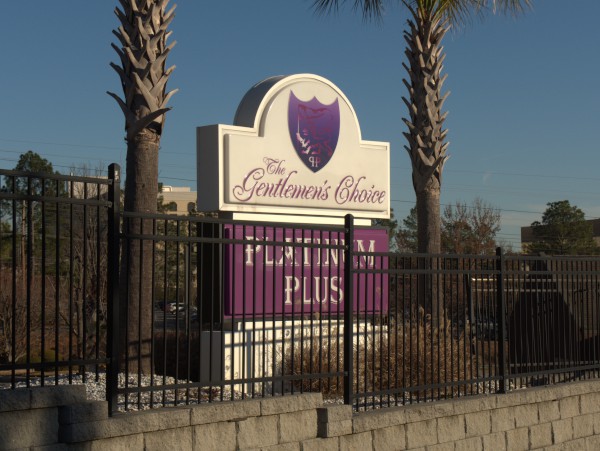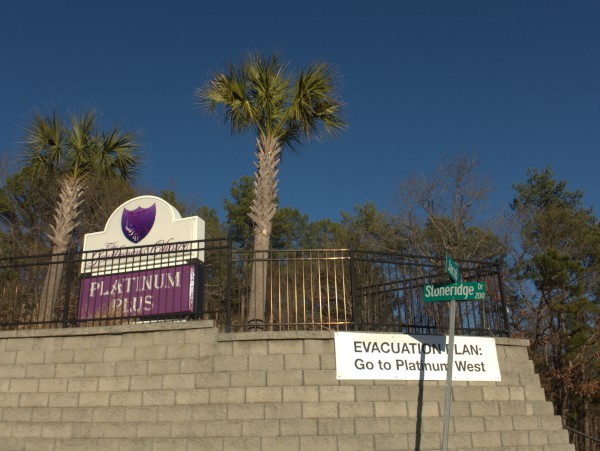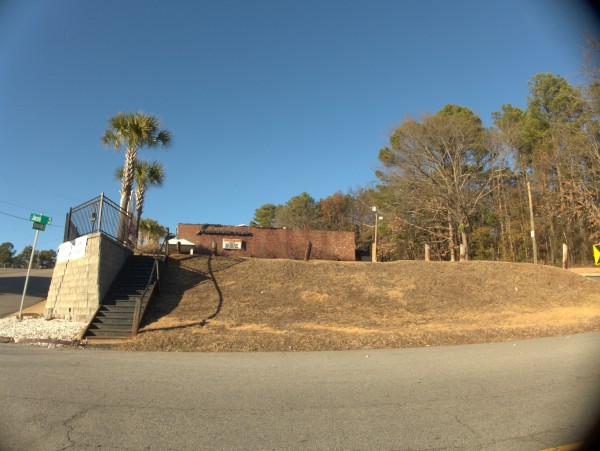 Well, I guess things were supposed to get hot, but not *that* hot.
Strip club Platinum Plus suffered a roof fire on the 17th. According to The State:
Around 5:30 a.m. the Columbia Fire Department responded to a fire at Platinum Plus, located in the 300 block of Jacob Road, which is not far from Greystone Boulevard and visible from I-126.

The club was not open at the time of the fire and no injuries were reported.

An off-duty training captain saw a glow coming from the club's roof as he was driving on I-126, according to CFD Capt. Ernest "Brick" Lewis. The training captain investigated and reported the fire.

It was a heavy fire on the roof and spreading rapidly, Lewis said.

The blaze at Platinum Plus was classified as a two-alarm fire because it required extra manpower to fight it, and also because of the unusual type of structure of the building, which was so split up inside, according to Lewis.
That's an interesting point about the building. Does anyone know what this was built for? I'm pretty sure before it was Platinum Plus it was another strip club, called something like Tom Kats, but it's a pretty big building, and I doubt it was bespoke built to be a strip club.
The "evacuation plan" referenced on the corner sign is the former Southern Gentlemens strip club location on Old Dunbar Road which was re-opened as Platinum West a few years ago (though I think it was a move and re-branding of Heartbreakers rather than a wholly new operation). Interestingly, that club also abuts a graveyard.
UPDATE 23 January 2018: Added previous names to the post title based on the comments.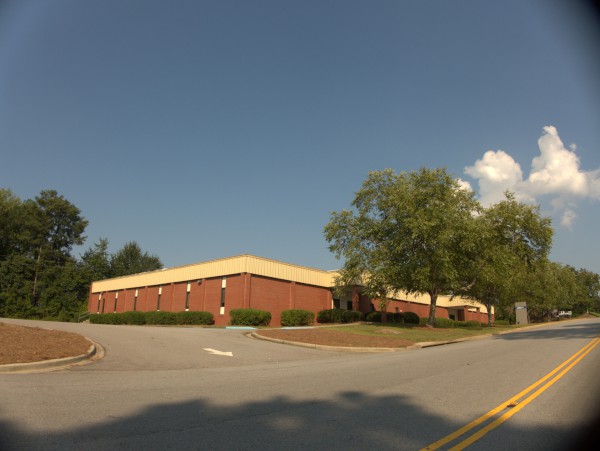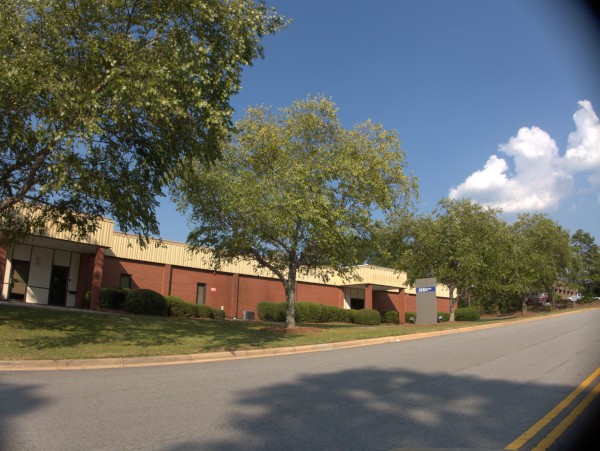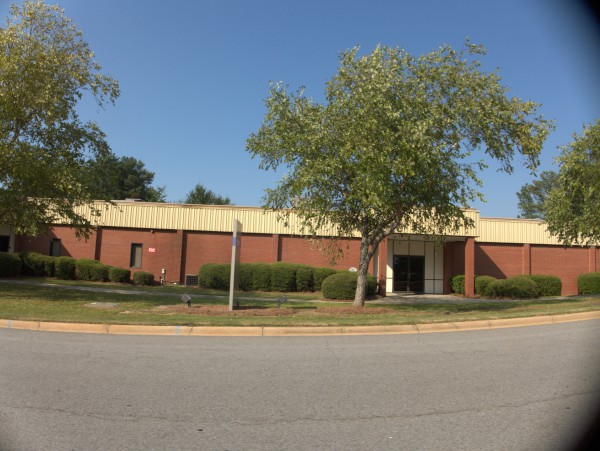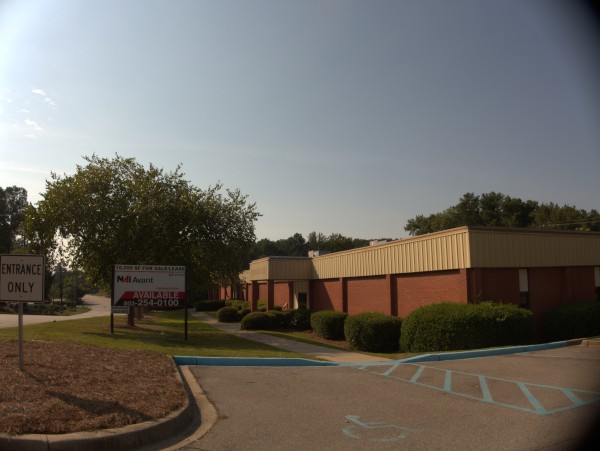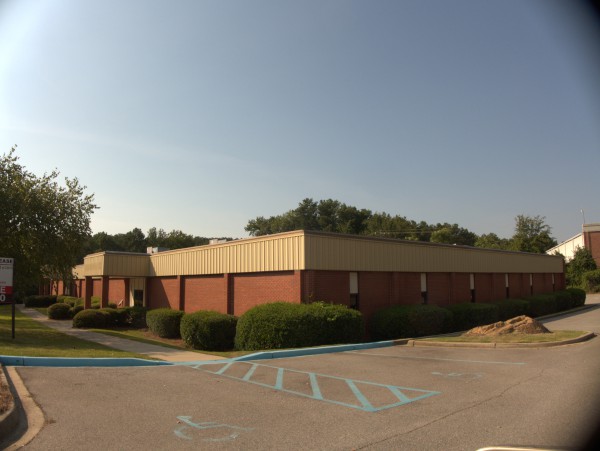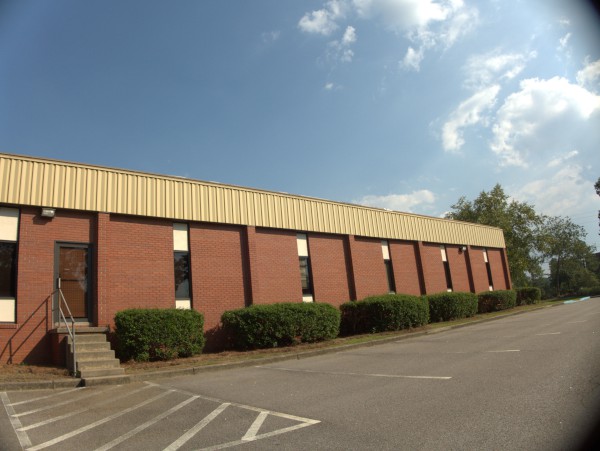 According to this site Palmetto Health leased this whole building and "[t]he building has a procedure area, a nursing station, and rehabilitation room". You can see a picture of it in operation here.
I believe that as in the Decker location, they may have moved in a different direction, because as far as I can tell from the phonebook, this practice has not been relocated.
Posted at 2:00 am in Uncategorized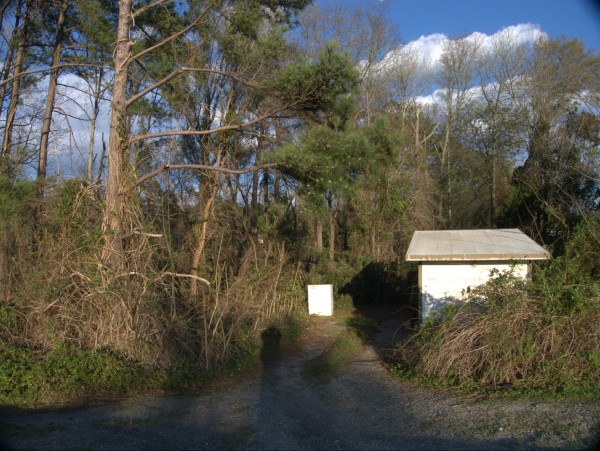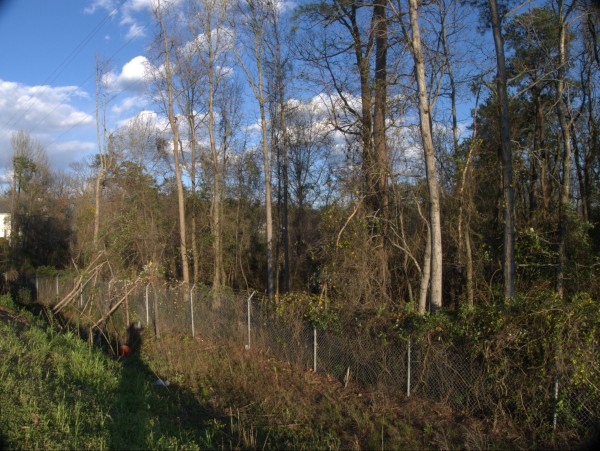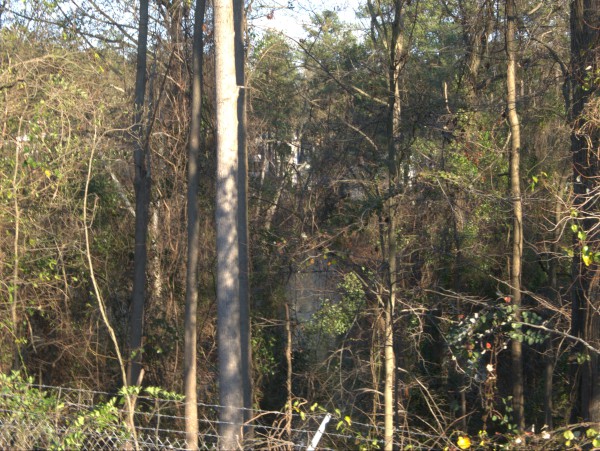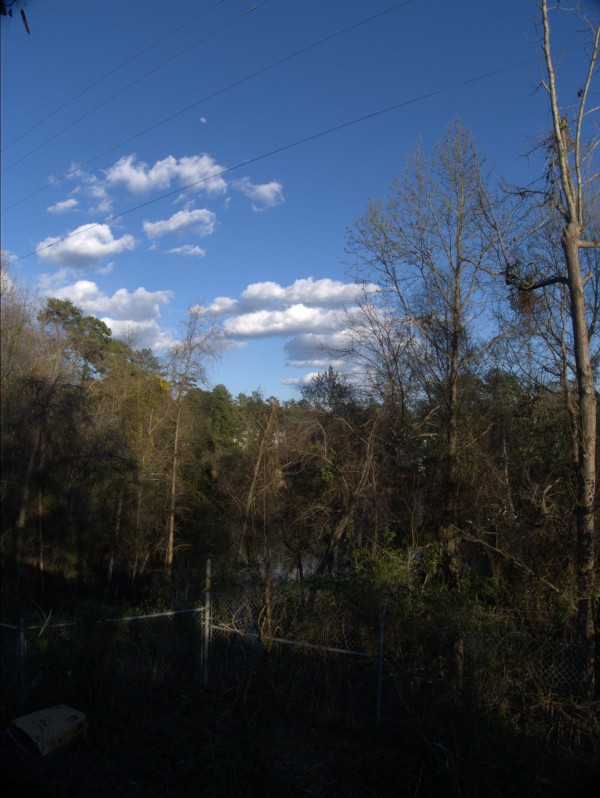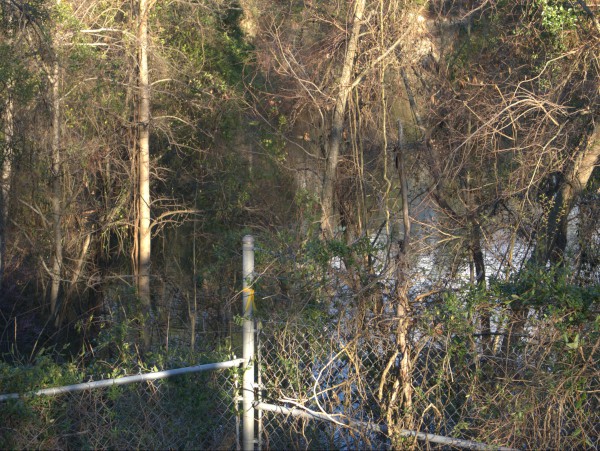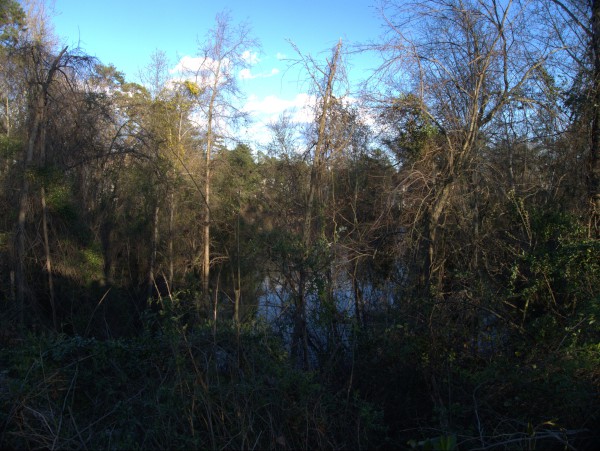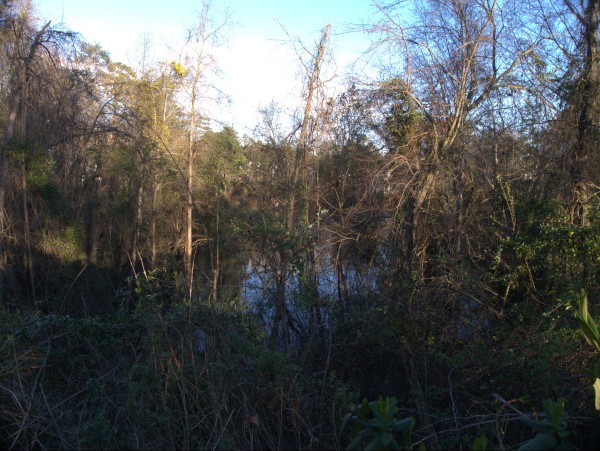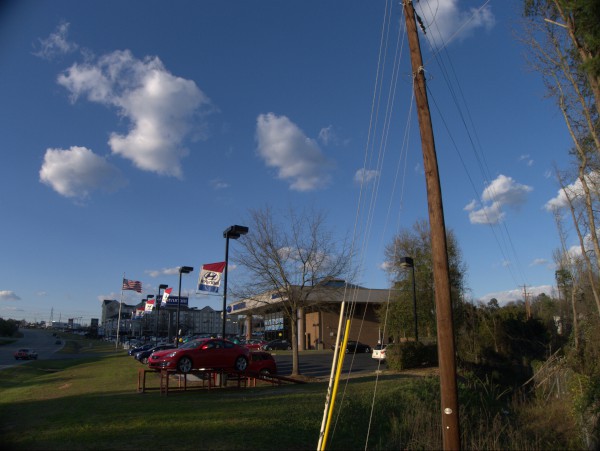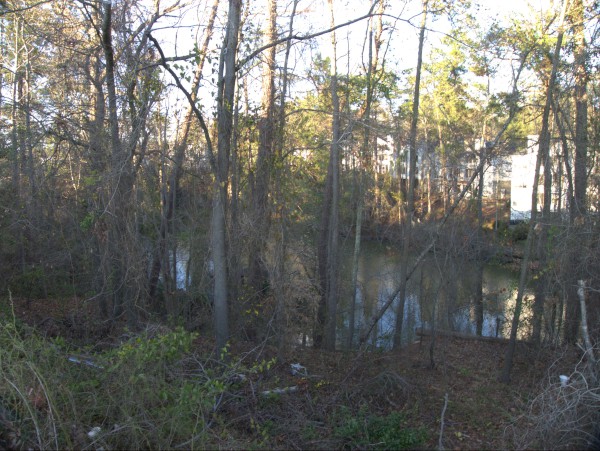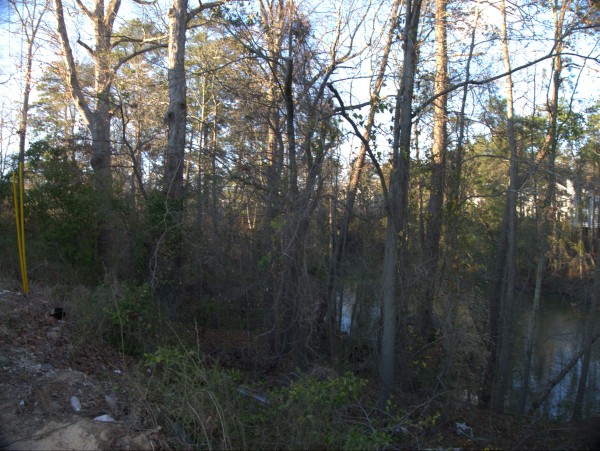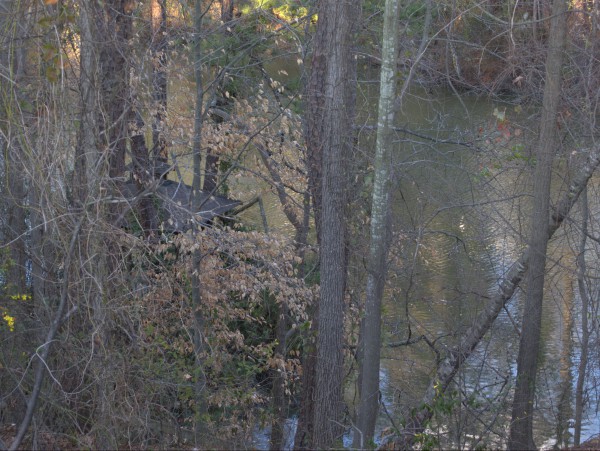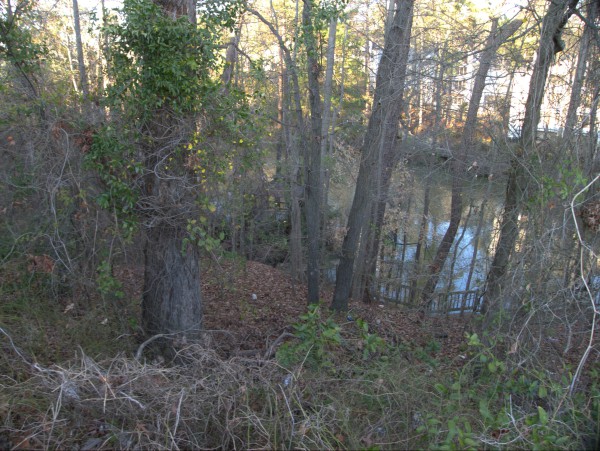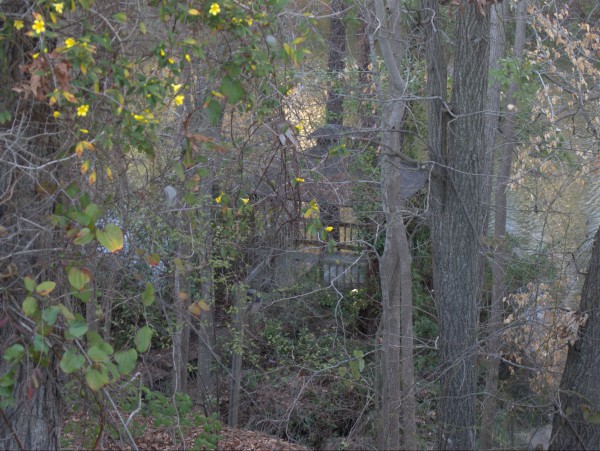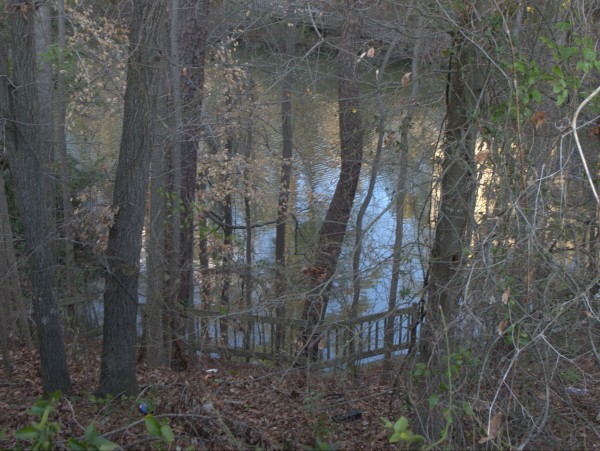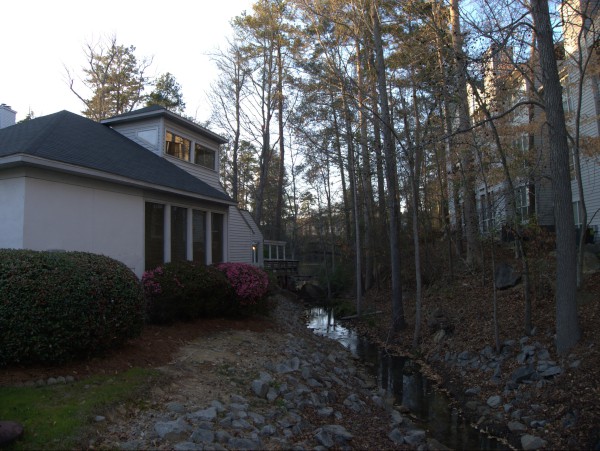 I didn't know much about Green Hole back in the day. In fact I didn't even know where it was. I just knew that it was a place where the cool kids hung out and did cool things. Listening to some stories at various class reunions, I'm a little surprised that all the cool kids managed to live to grow up.. :-)
Since I started Columbia Closings, the topic of Green Hole has come up a number of times in the comments, and finally someone mentioned where it was and I was able to locate it on google maps. Apparently the hole itself is an old abandoned quarry pit, and is located between Greystone Boulevard and Stoneridge drive, bounded by Clear Channel Radio, Greystone Boulevard, Jim Hudson Hyundai, the old Stivers Lincoln-Mercury, and a condo complex.
Back in the 70s I think that the place was regarded as rather remote, and was just off in the woods, undeveloped. Nowdays, the condo complex has surrounded it and put boardwalks over parts of it -- I probably could have brazened my way onto those, but I decided to leave that for another day, and stuck pretty much to taking pictures around the edges.
OK, cool kids! Now is your chance to tell your stories in the comments. I gather that they mainly involve minimal adult supervision, maximal beer and deep, deep water..
UPDATE 8 March 2012 -- OK, I wasn't really happy with the way the pictures above came out. Actually looking down at the place, I could get the details, but in a picture it just looks like a bunch of clutter. To fix that, I went into the condo complex and got the much better shots below: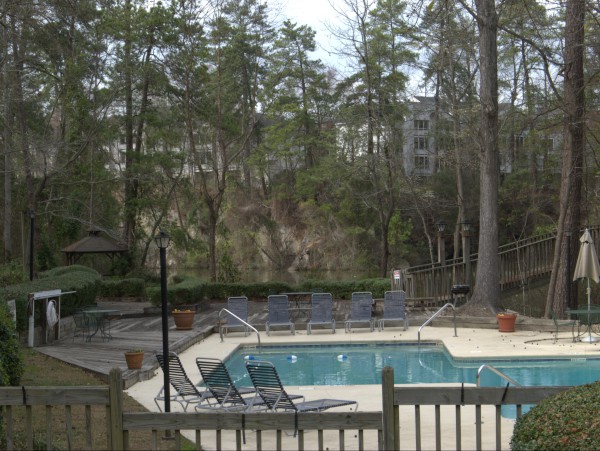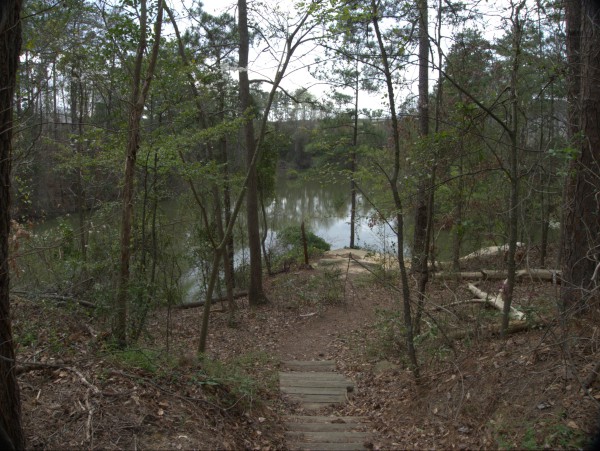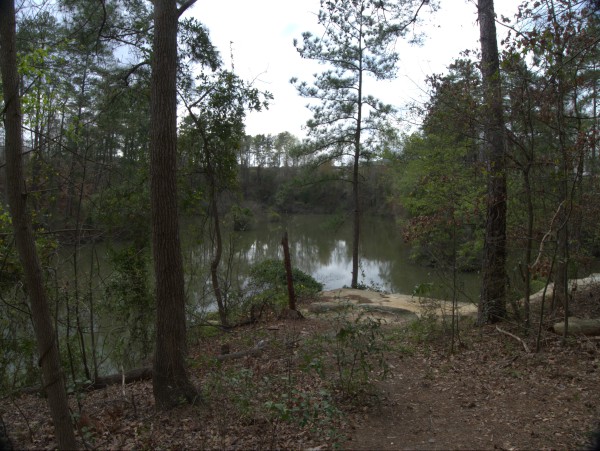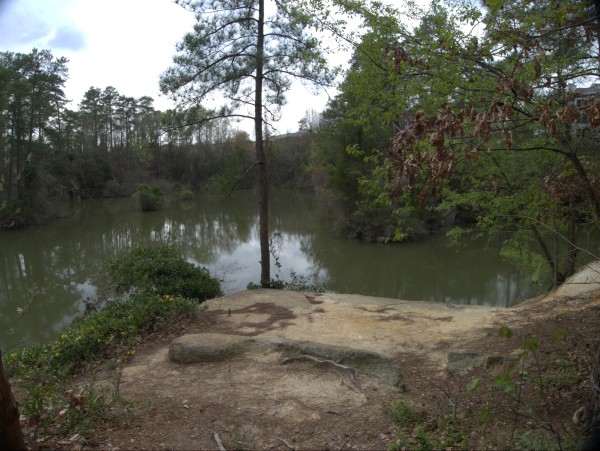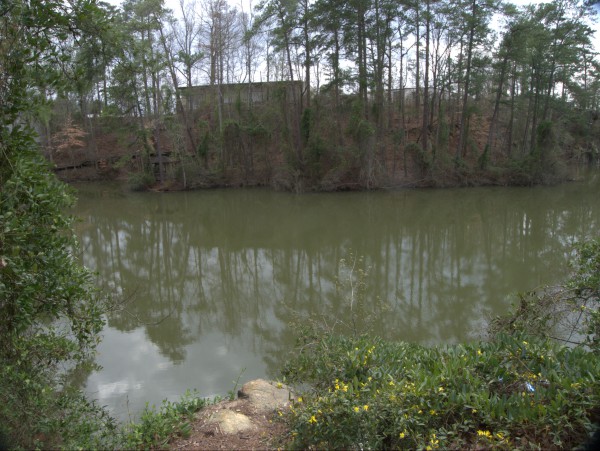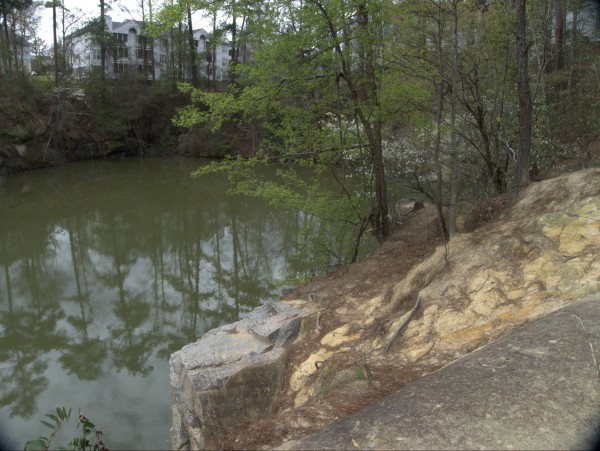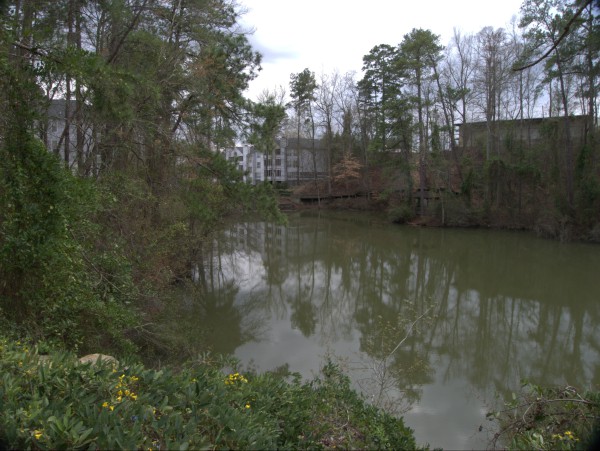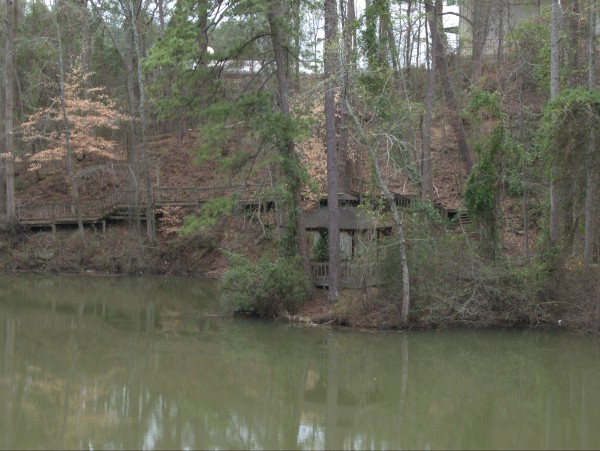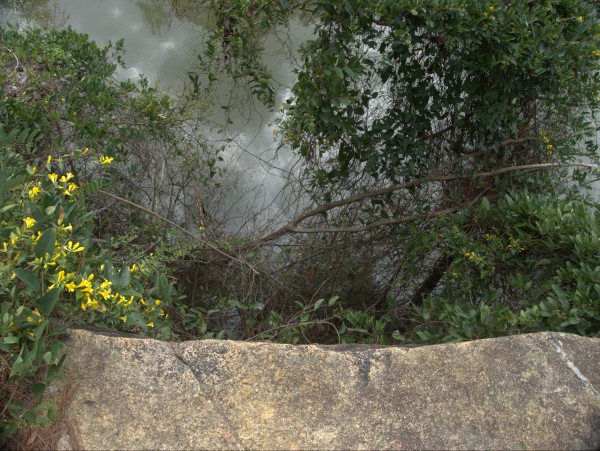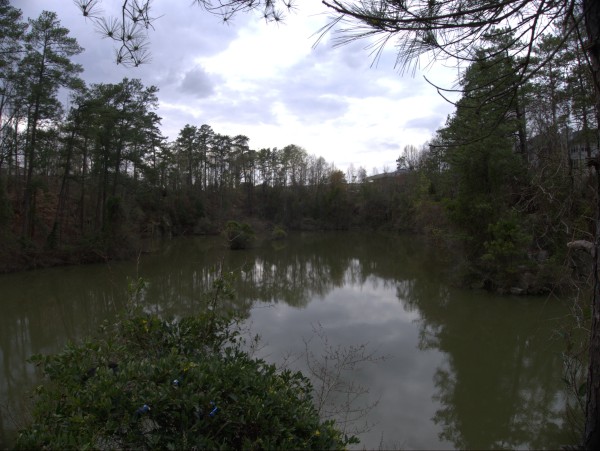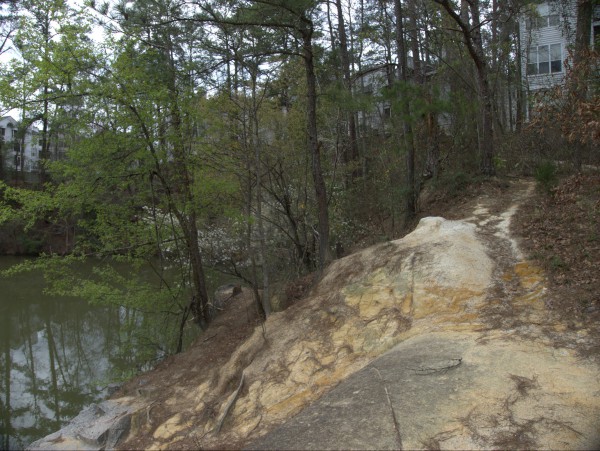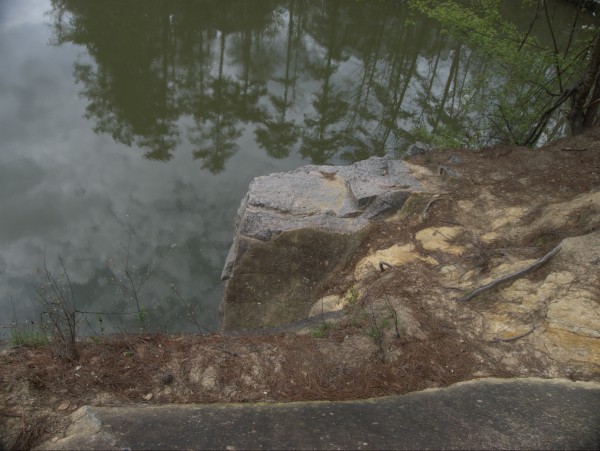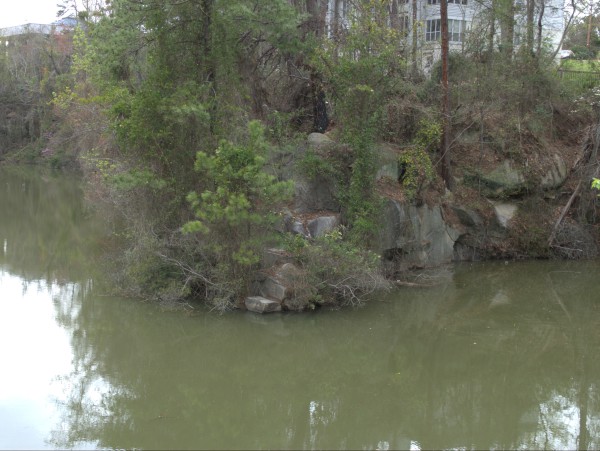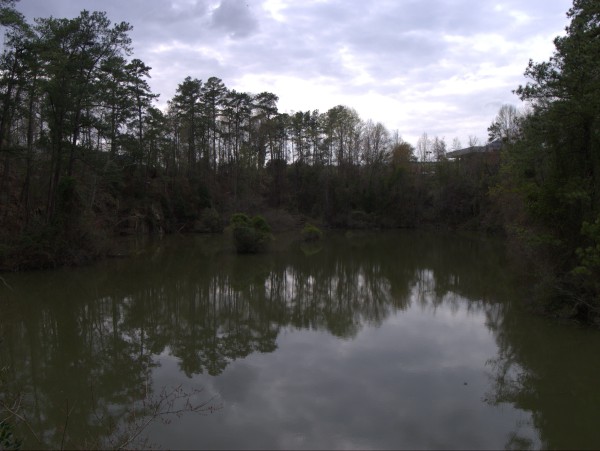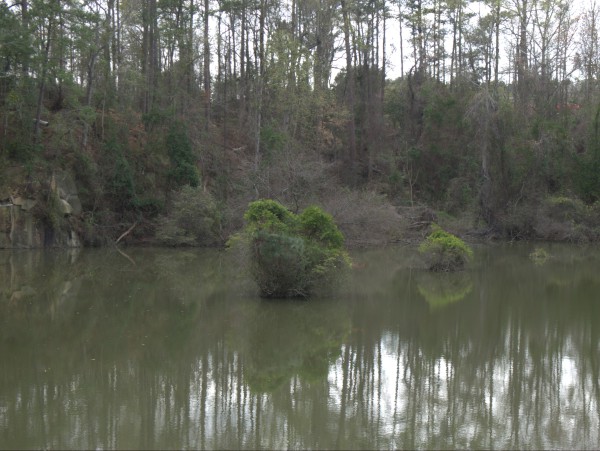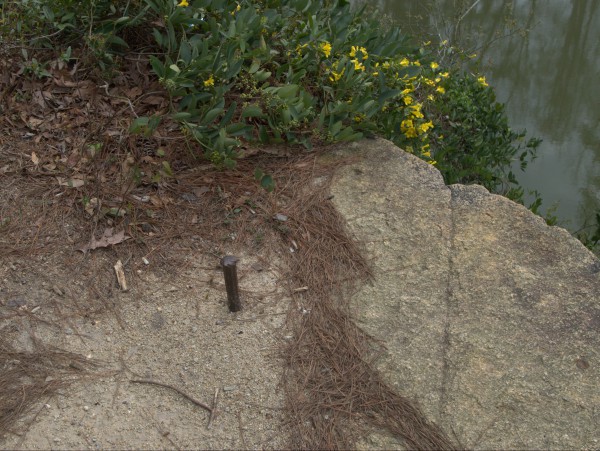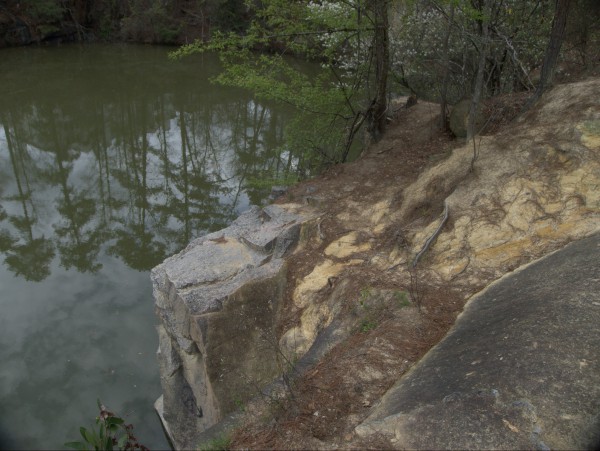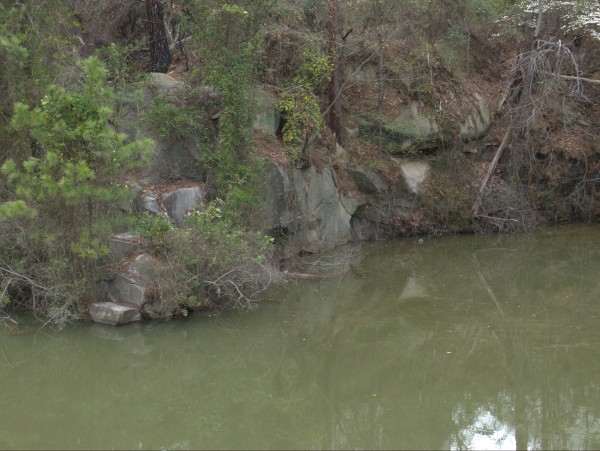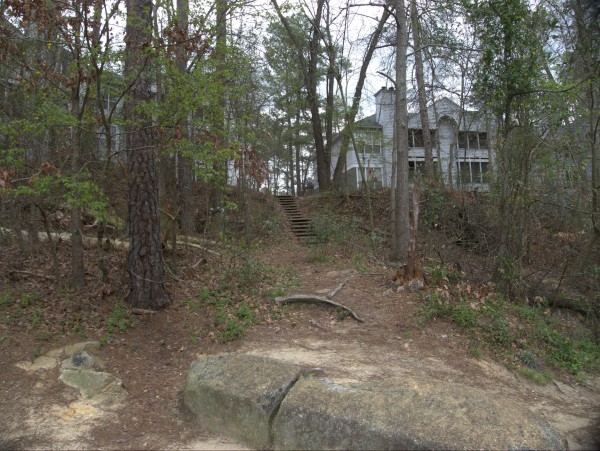 UPDATE 10 March 2012: Here is one woman's memory of Green Hole.
And here is a short video of some kids taking the plunge around 2010 (some nsfw language).